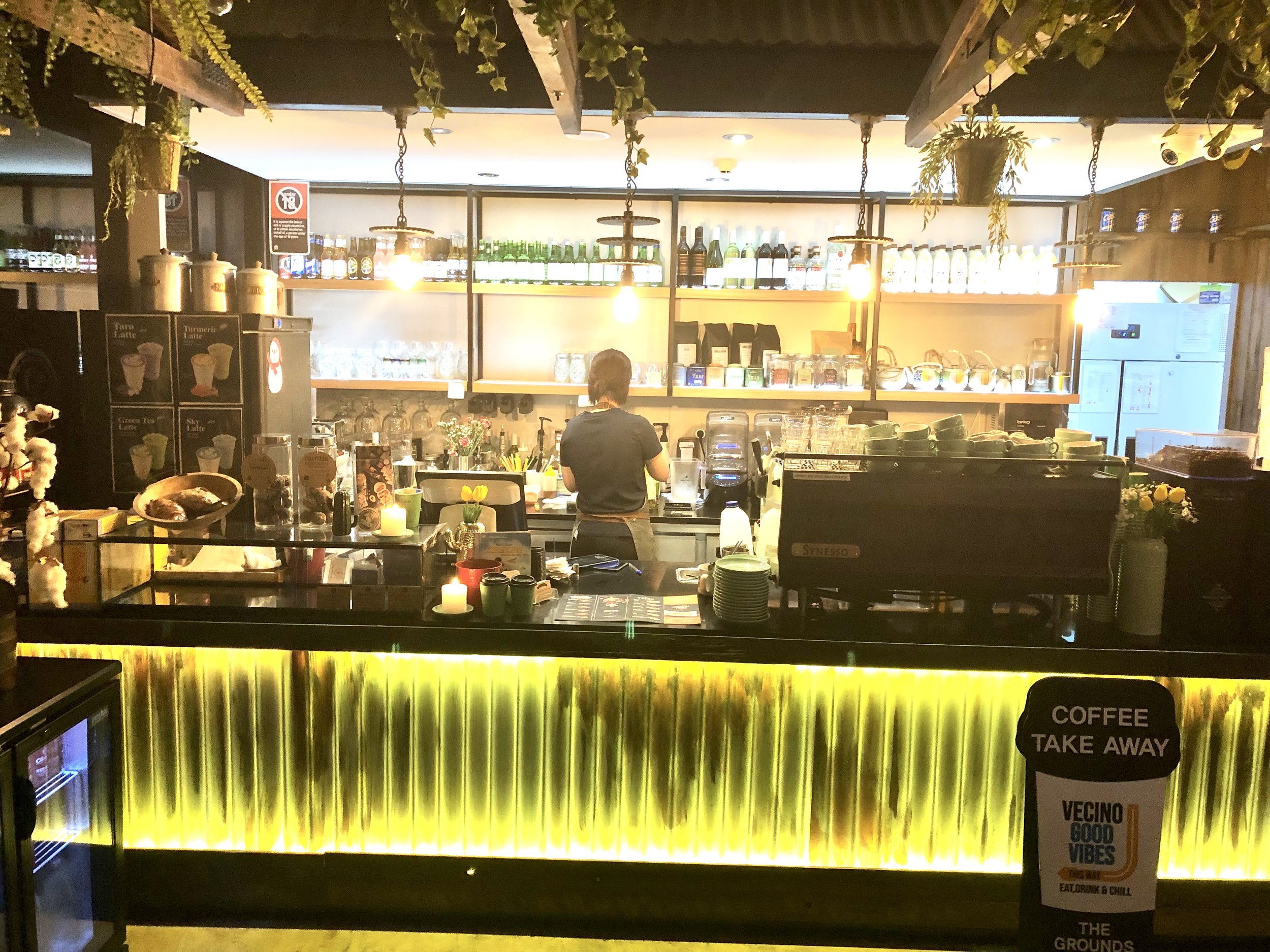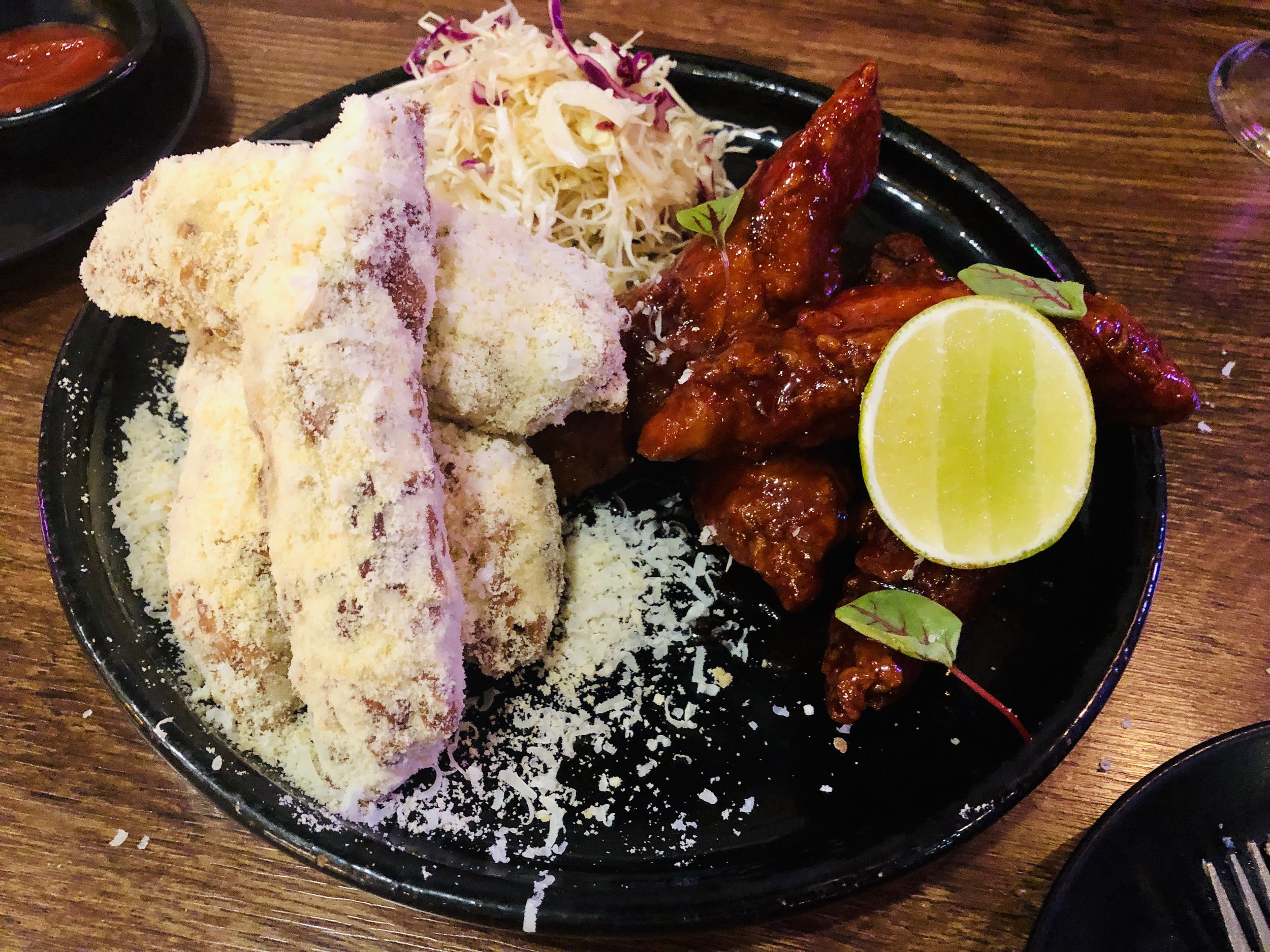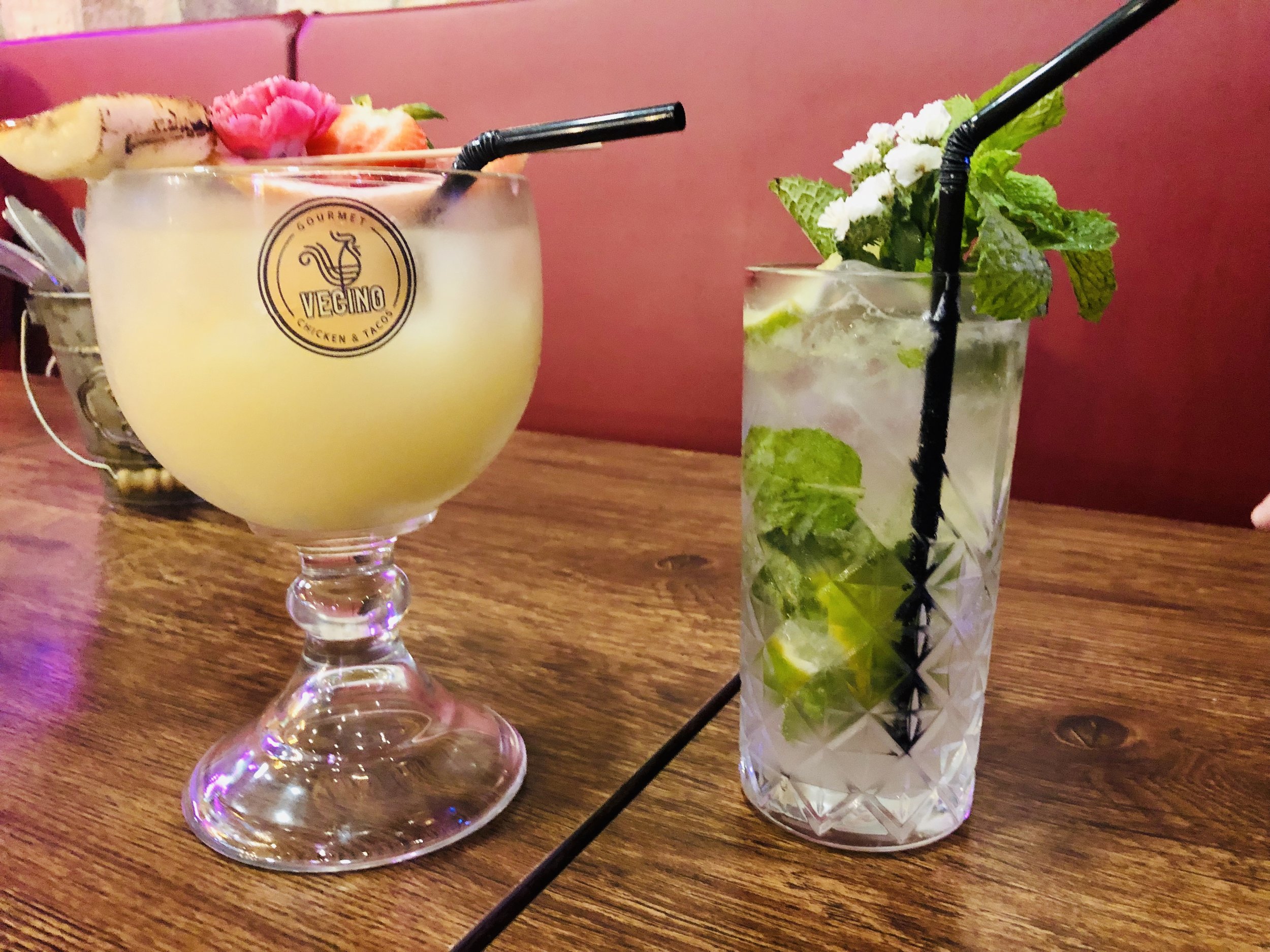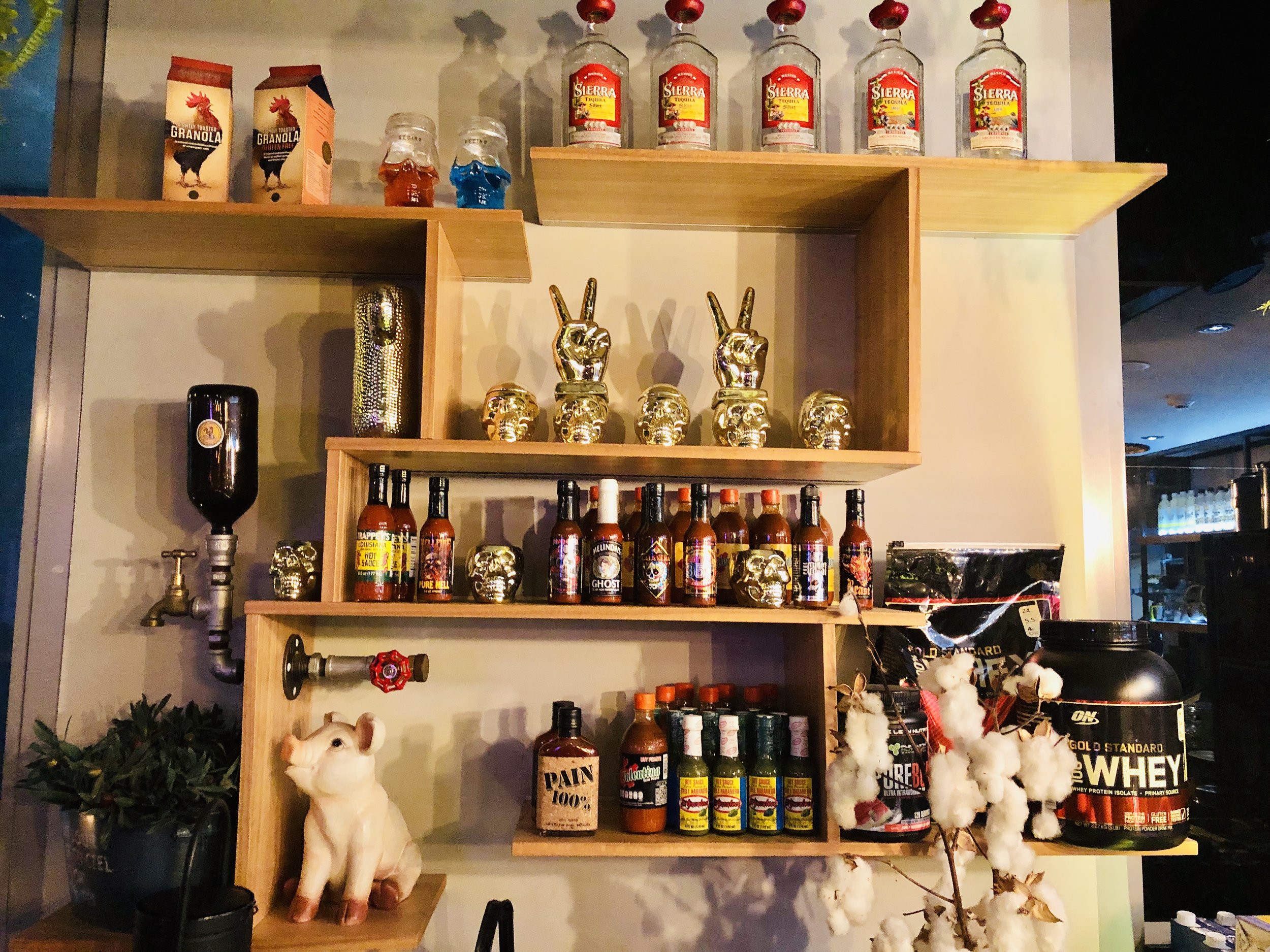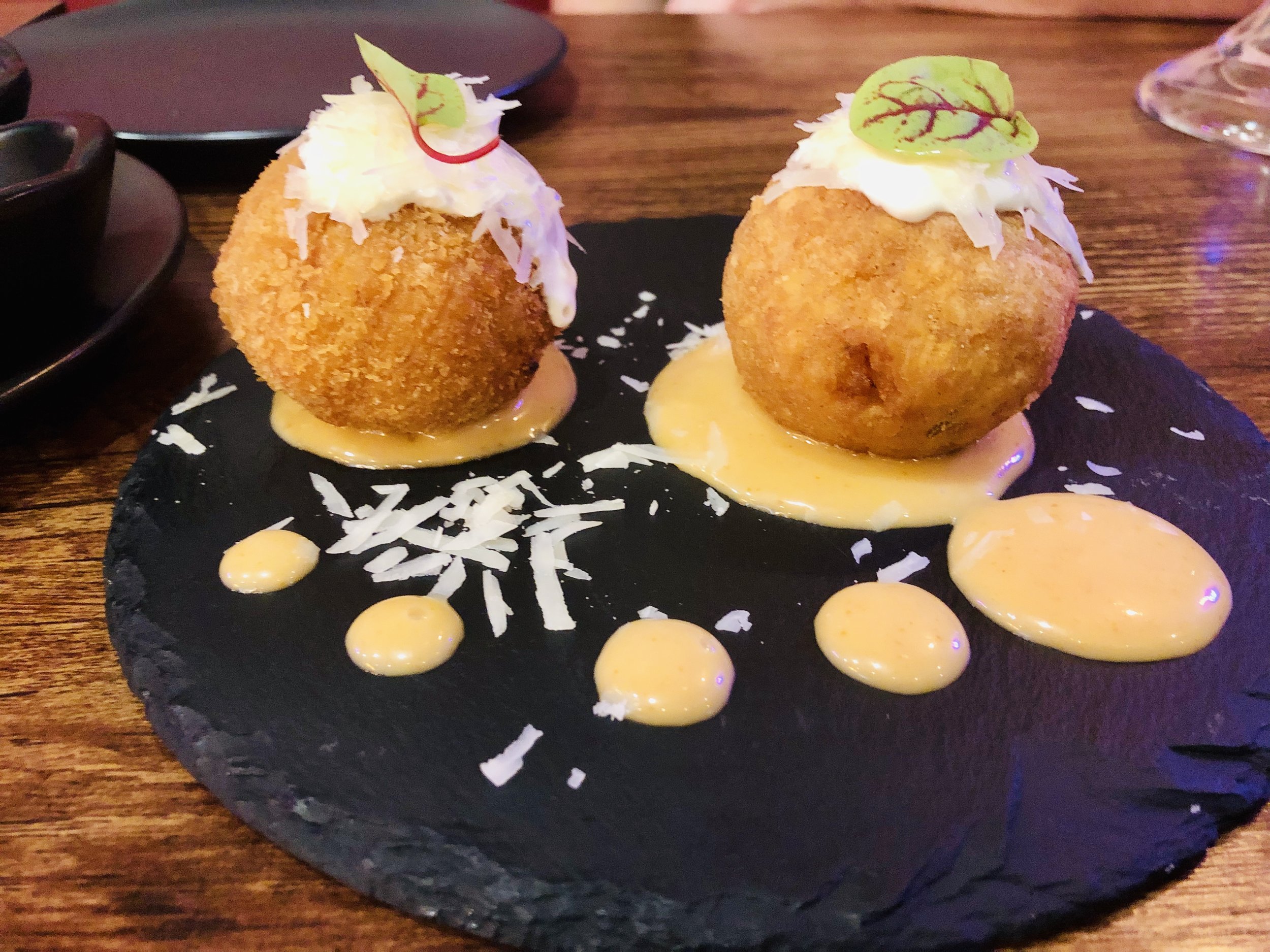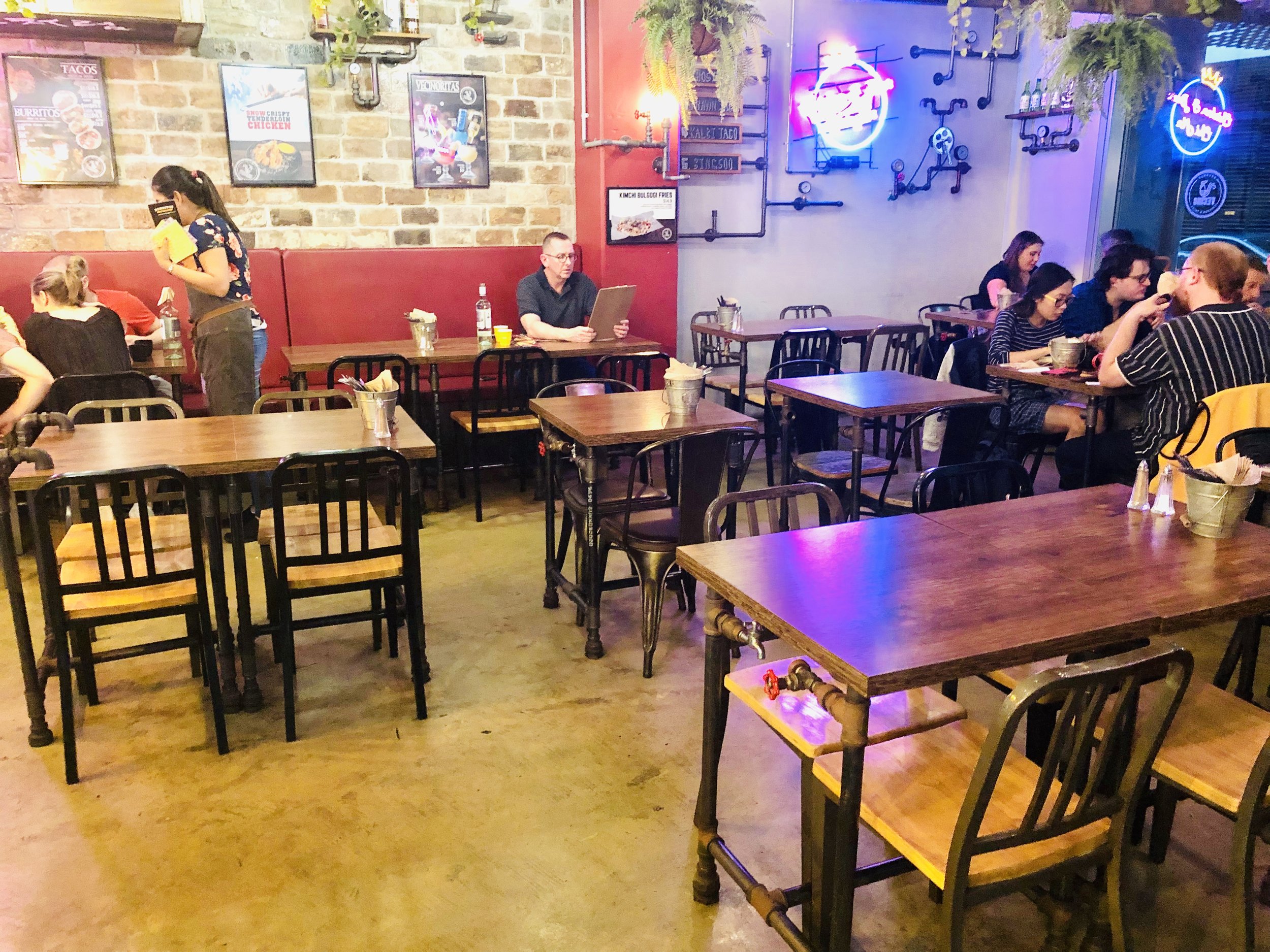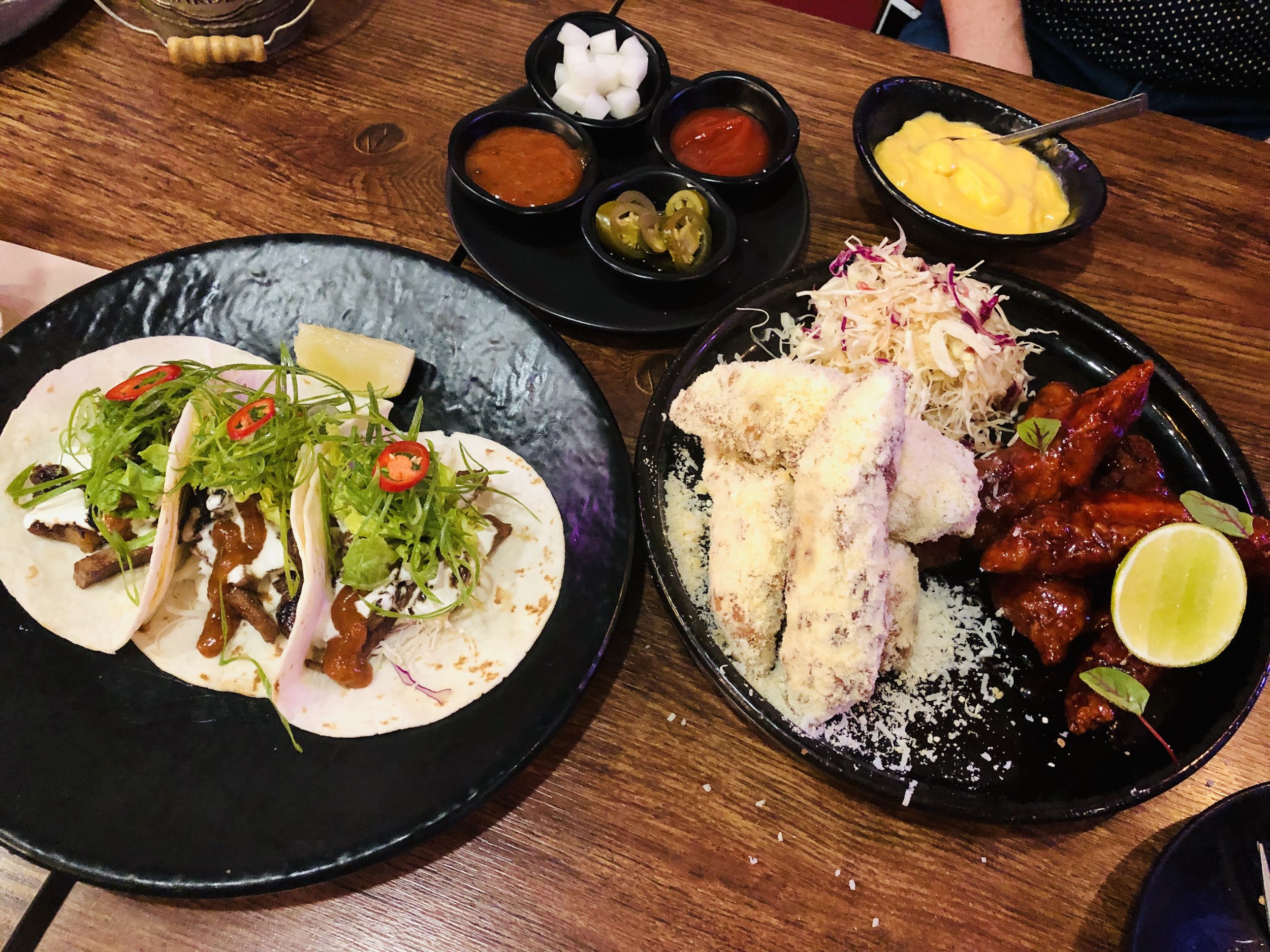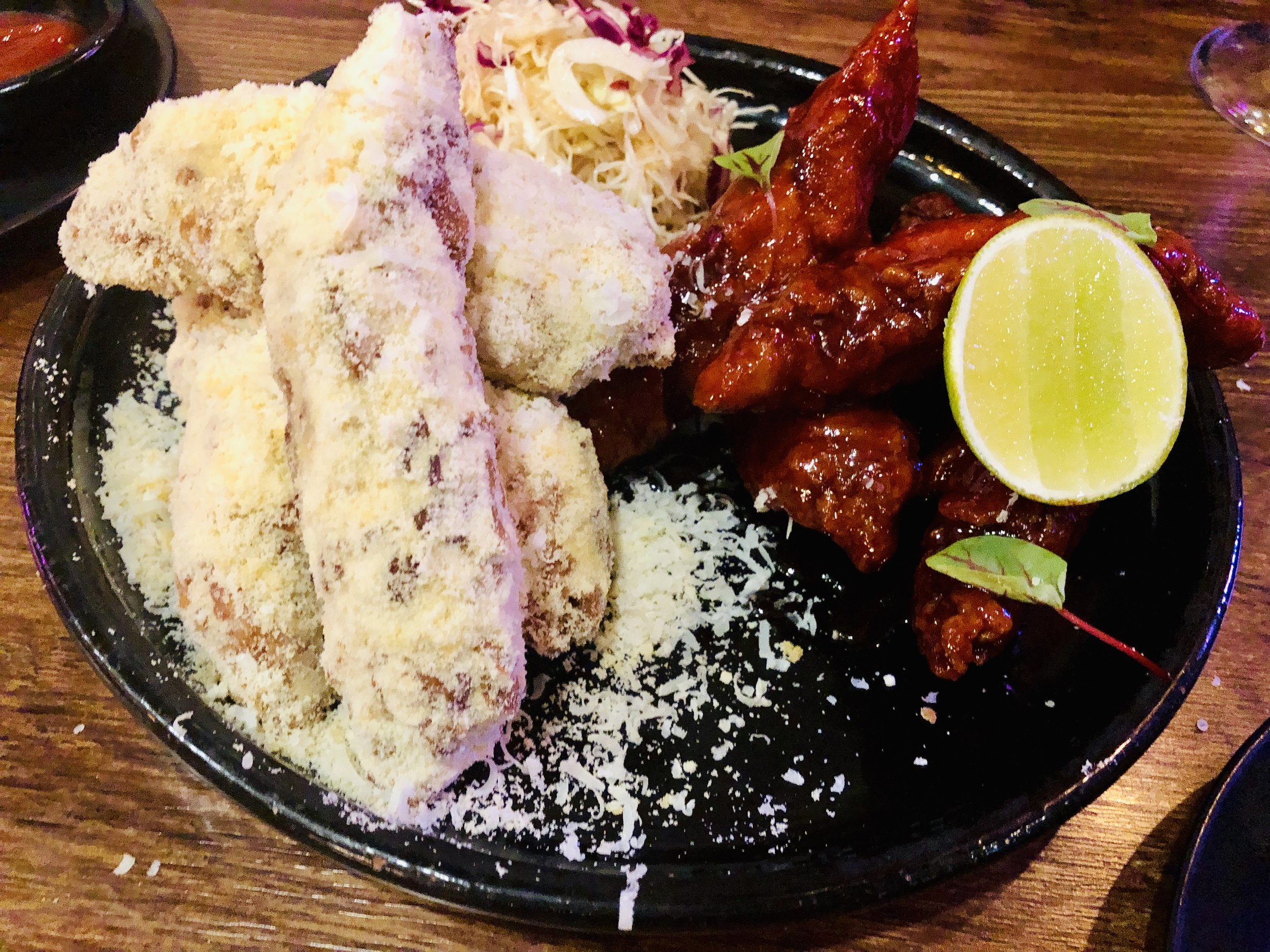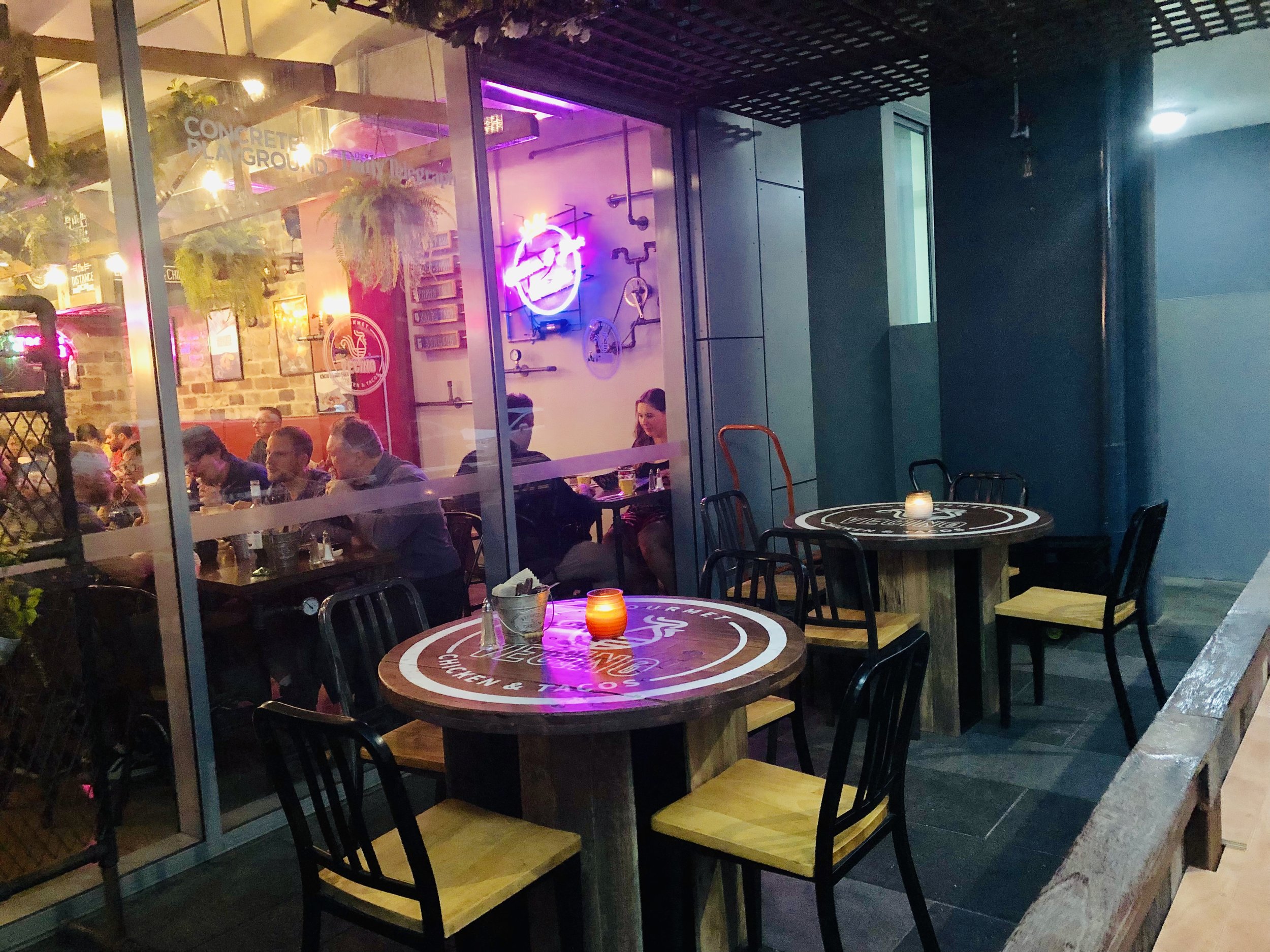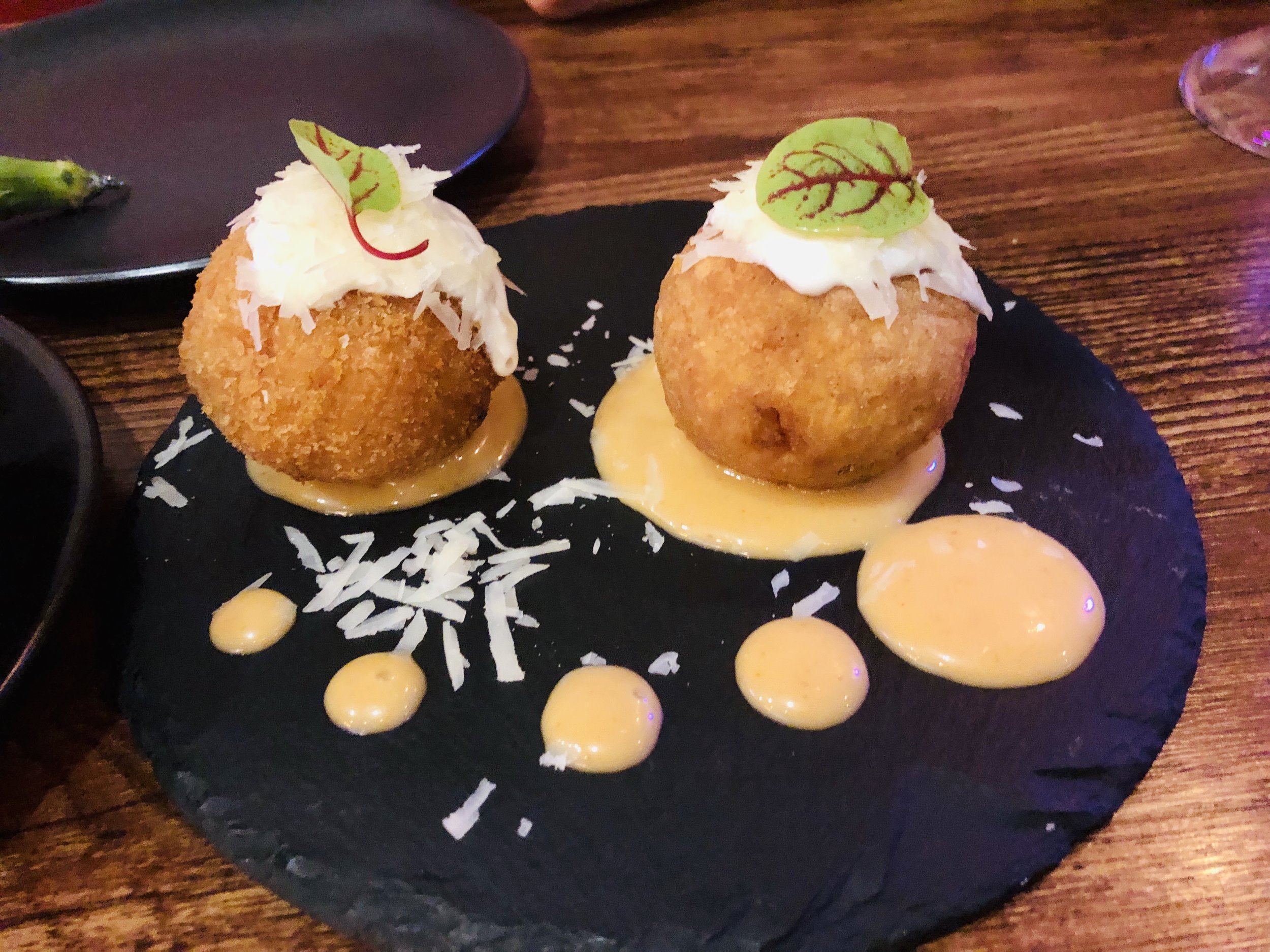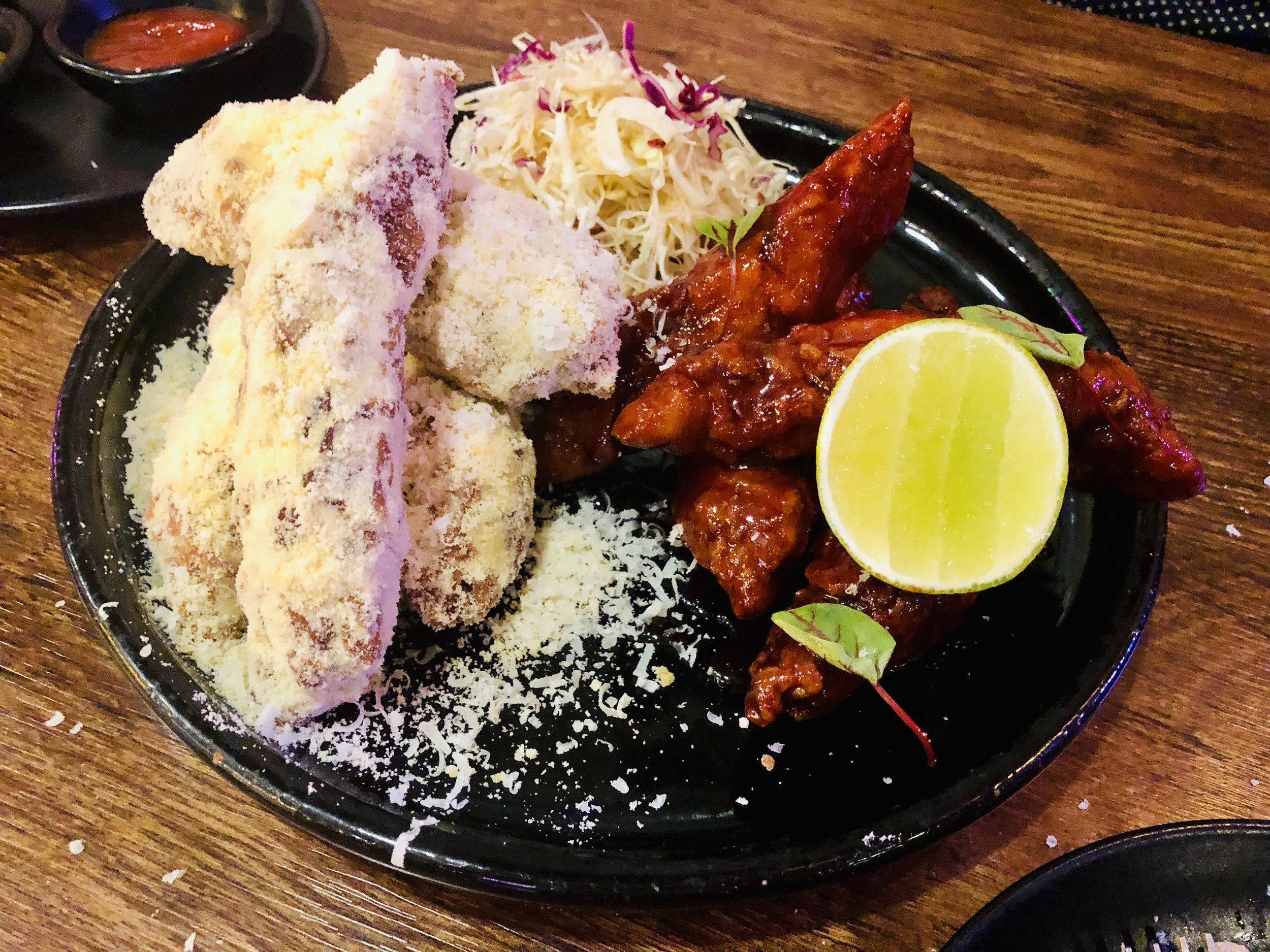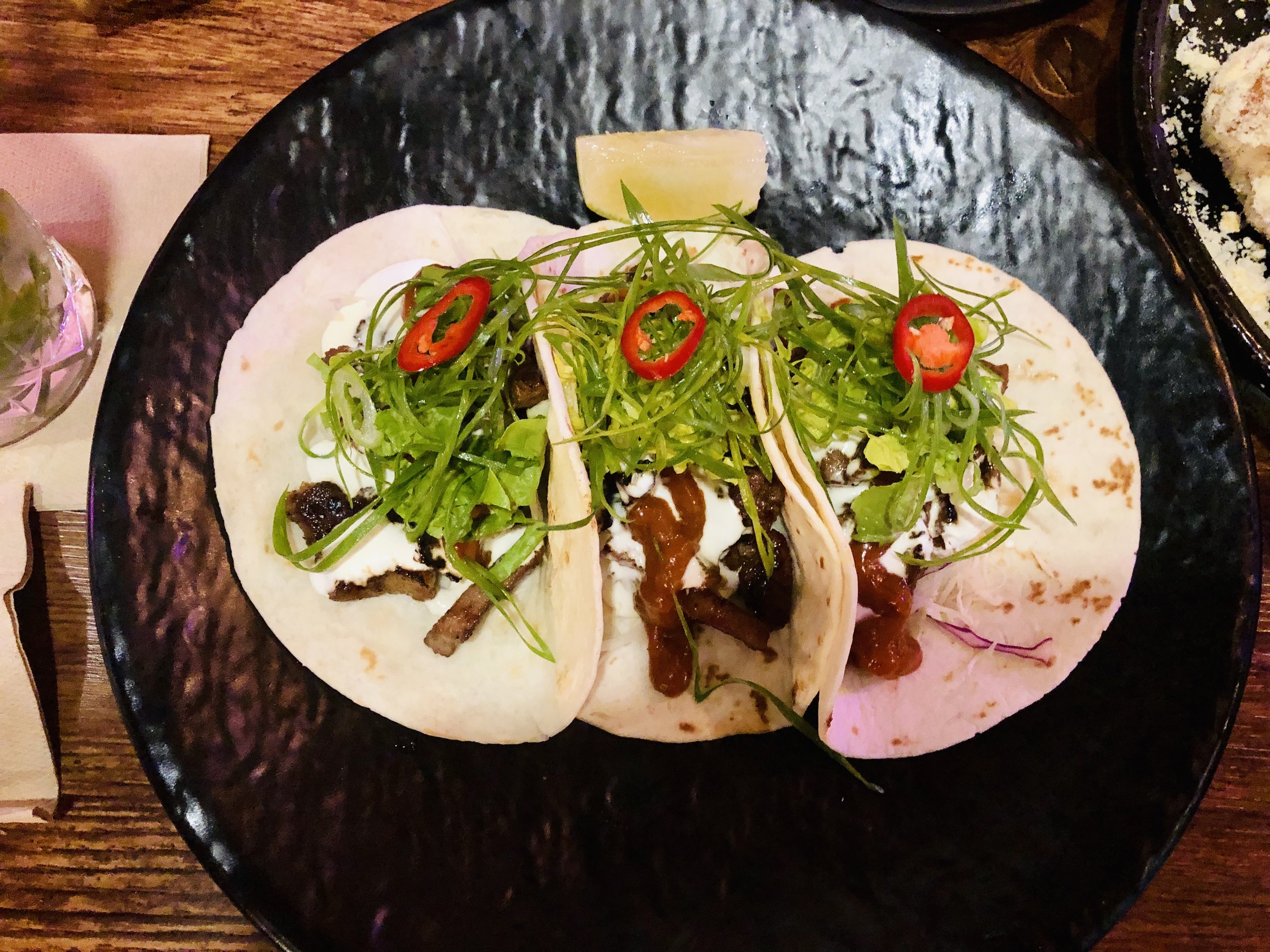 Vecino
Shop 1/1-3 Charles St
Canterbury, Sydney
Veccino is located in the inner west suburb of Canterbury. It's been open for almost a year but has already become a local favourite. It has a lovely wooden interior, some funky neon art signs on the walls and a newly created outdoor area at the front. Perfect for any occasion.
Vecinno is a Mexican Korean fusion restaurant, getting the best of Mexico's earthiness and combining it with Korea's kimchi inspired flavours. The menu is very diverse. We noticed cocktails featuring tequila blended with Korean rice wine and food featuring tacos and burritos filled with kimchi and bulgogi.
We started with some drinks. Count N opted for a non alcoholic drink and chose the Mojito mocktail which was refreshing and crisp. Count J tried the banana Makgeortia, a fusion take of the classic margarita with Tequila and rice wine. It was strong and full of flavour and quite impressively presented.
We then moved onto the Kimchi fried rice mozzarella cheese balls. We love cheese and we love Kimchi, so combine that all together and fry it in a crispy ball and you get these heavenly balls that just explode in your mouth with awesome flavours.
For our mains, we had the Kalbi Tacos with Korean style honey soy marinated pork, mixed cabbage, crispy cos lettuce, special ssamjung aioli sauce and sour cream with salsa and jalapeño. Another fine Korean-Mexican fusion which results in a taste sensation.
Next we had the Ghost Spicy & Snow Tenderloin Chicken, which was also our absolute favourite dish,. This mountain of yumminess features a half crispy tenderloin chicken coated with ghost spicy sauce and house made smoked barbecue sauce served with salad. It also came with lots of dipping sauces which combined the cheesiness , the spicy and all the saucy flavour into a masterpiece – succulent and crispy and finger licking good.
Vecinno most definitely impressed us. The combination of flavours on the menu combined great tasting food, awesome service and a genuinely relaxed atmosphere, makes it a must visit spot. They are open 7 days a week.
The Counts dined as guests of Vecino. Special thanks to Claire and April from CPM Online Marketing for arranging this visit.