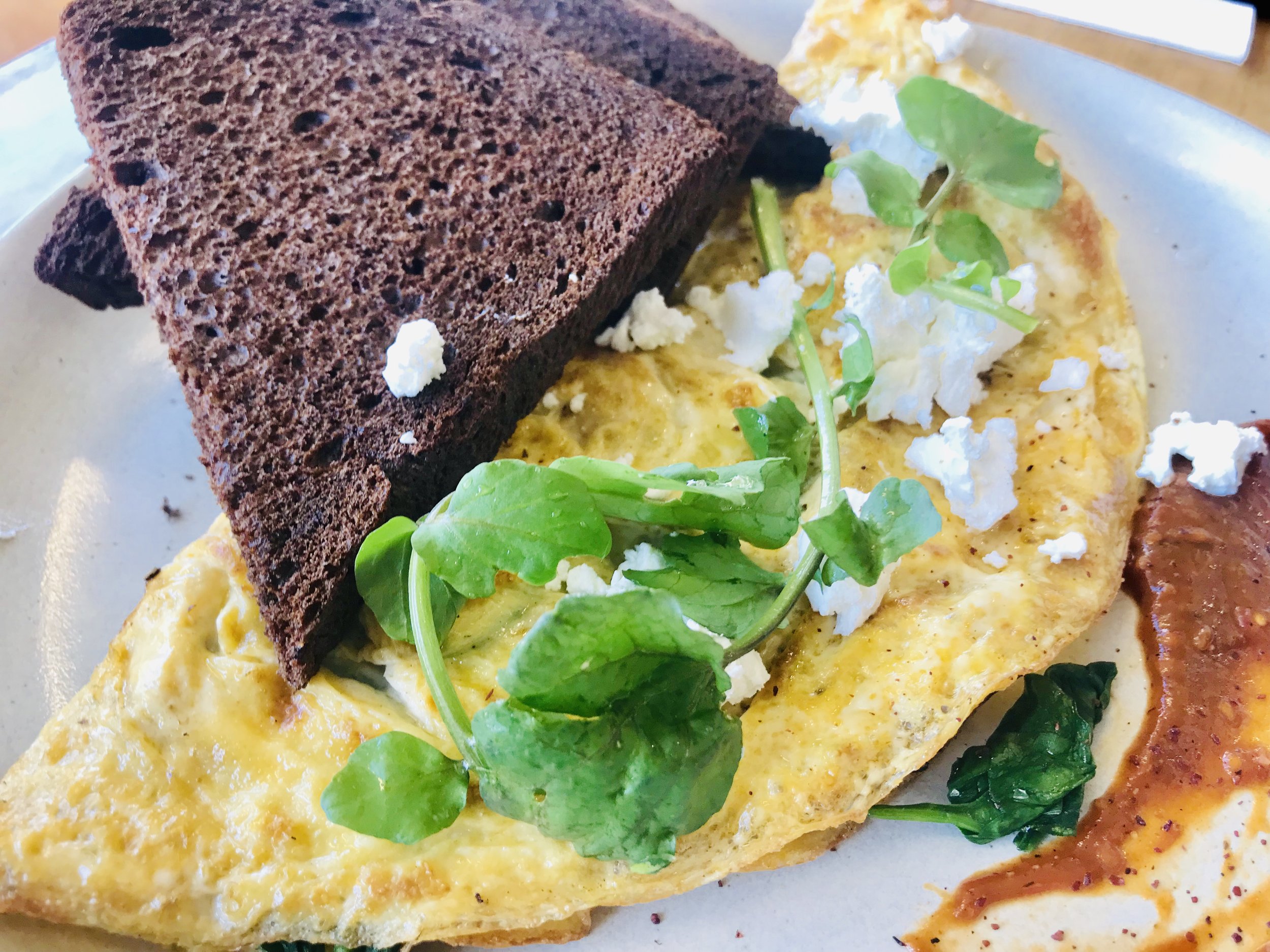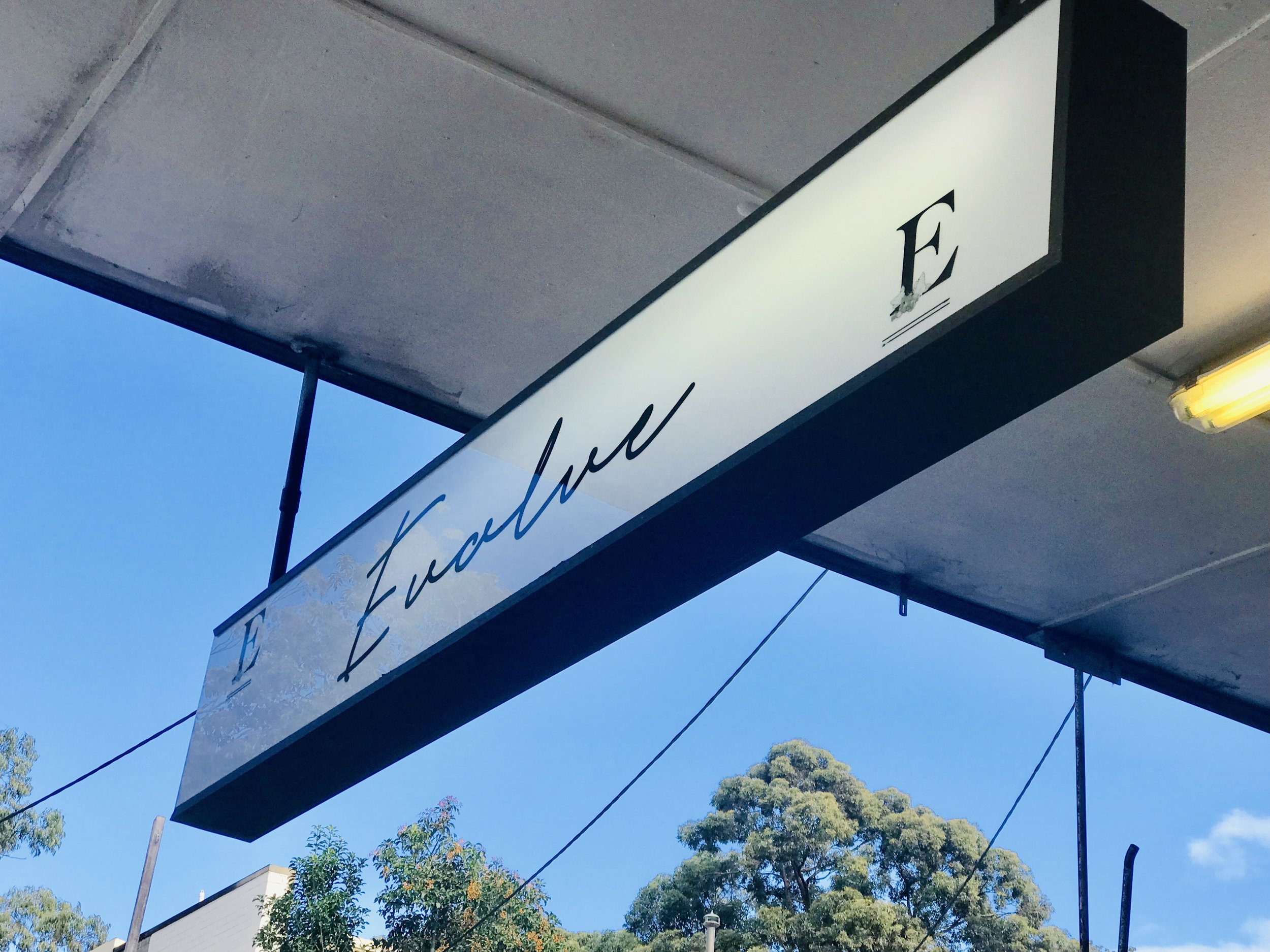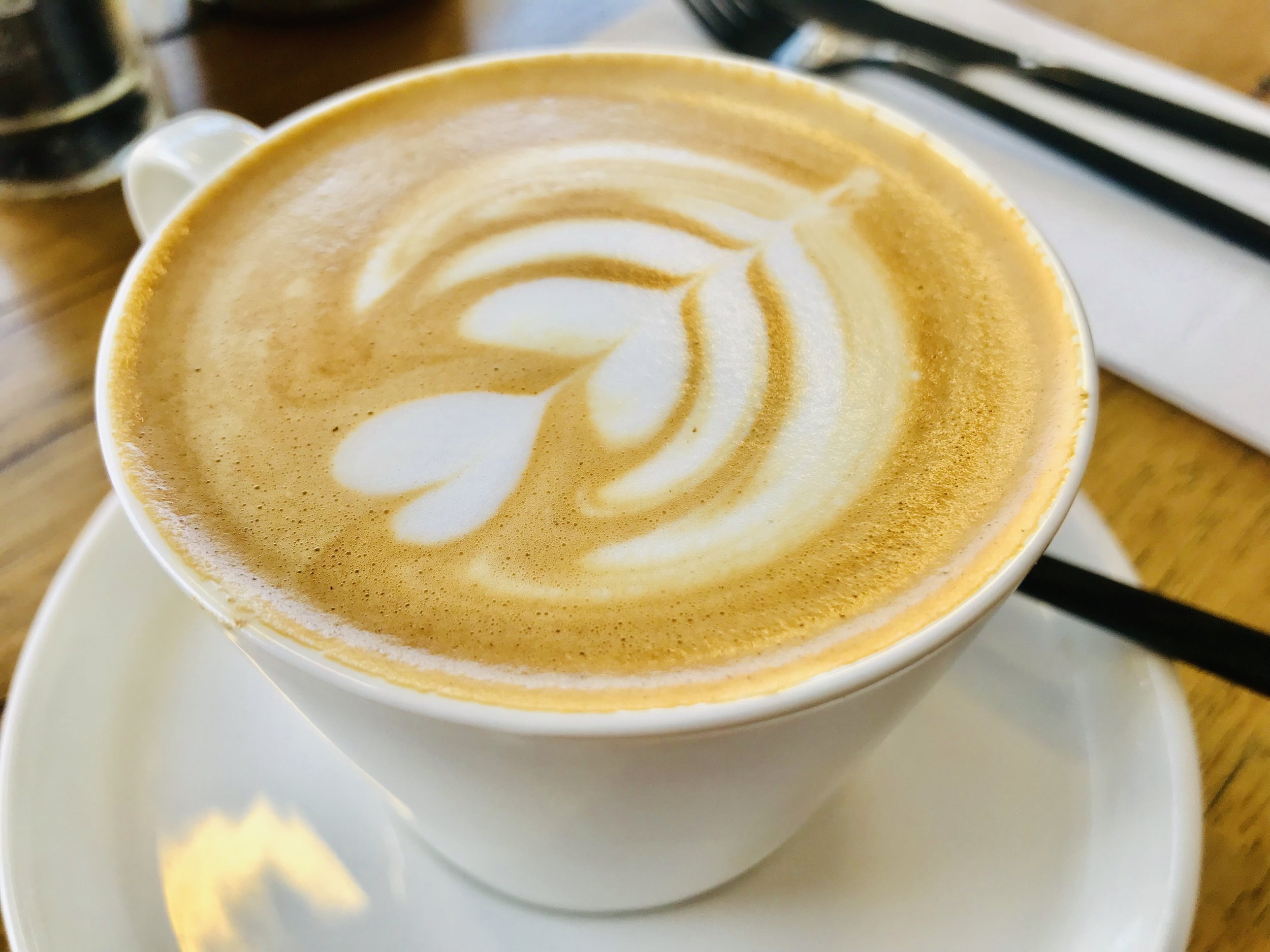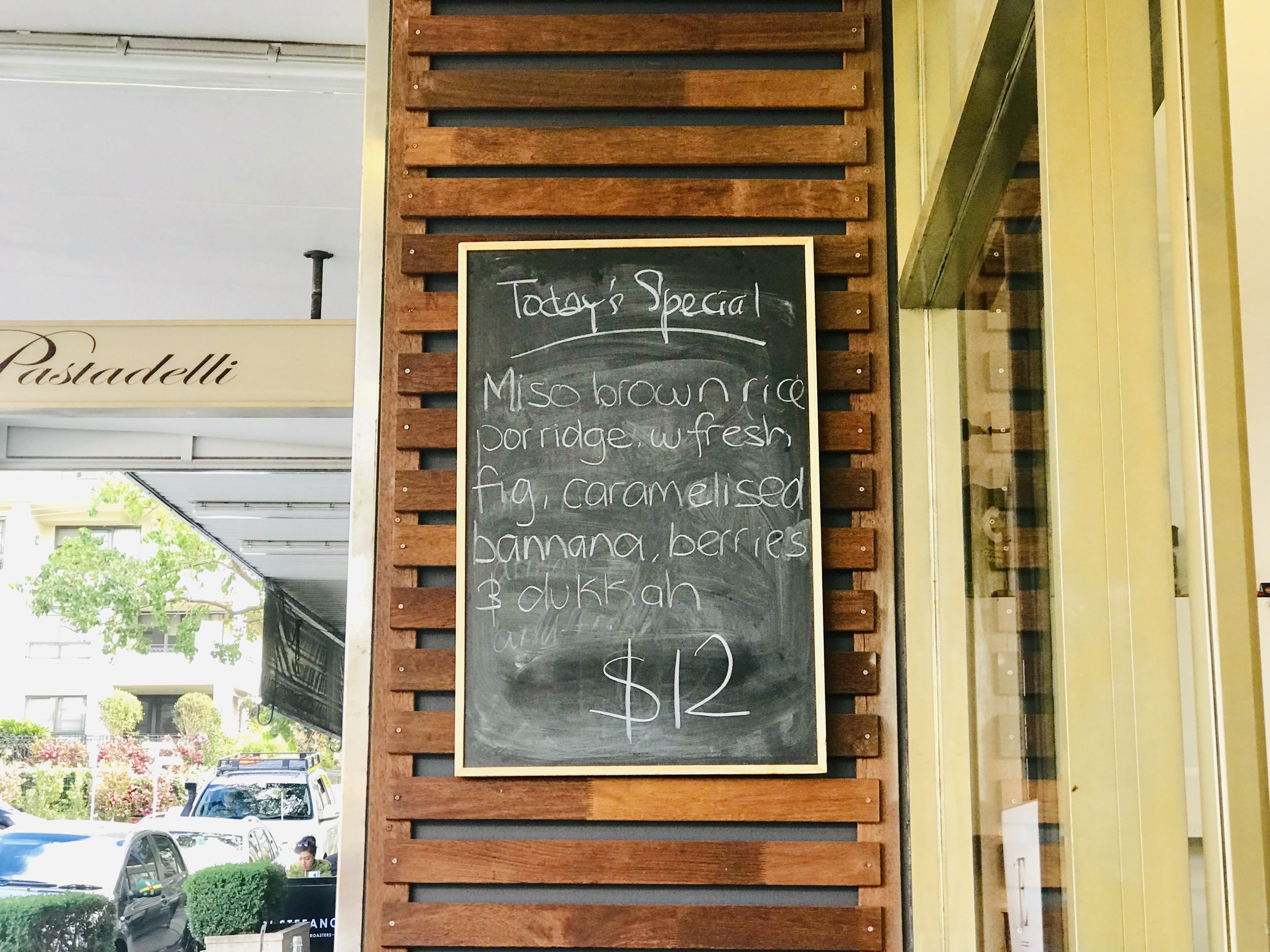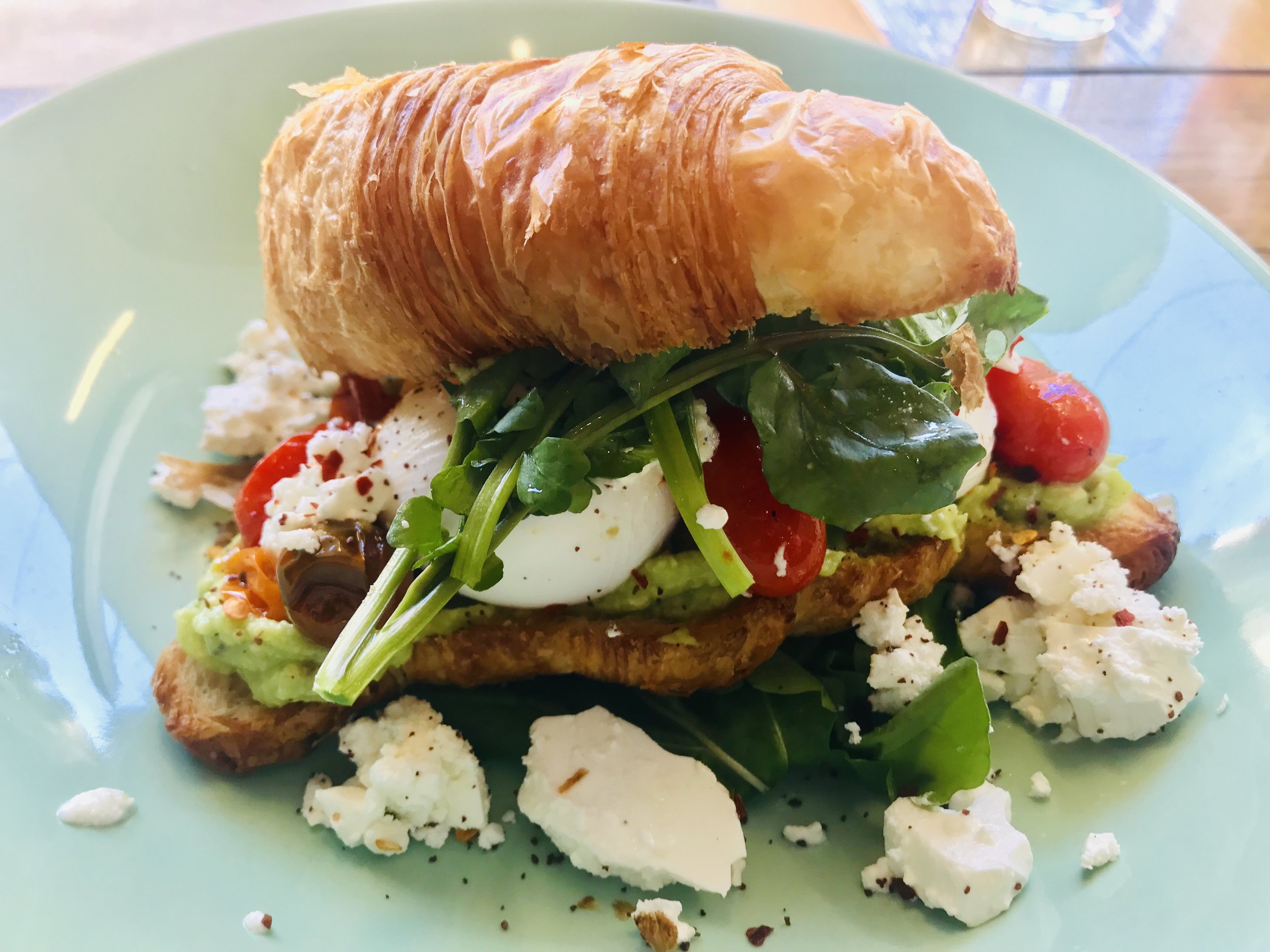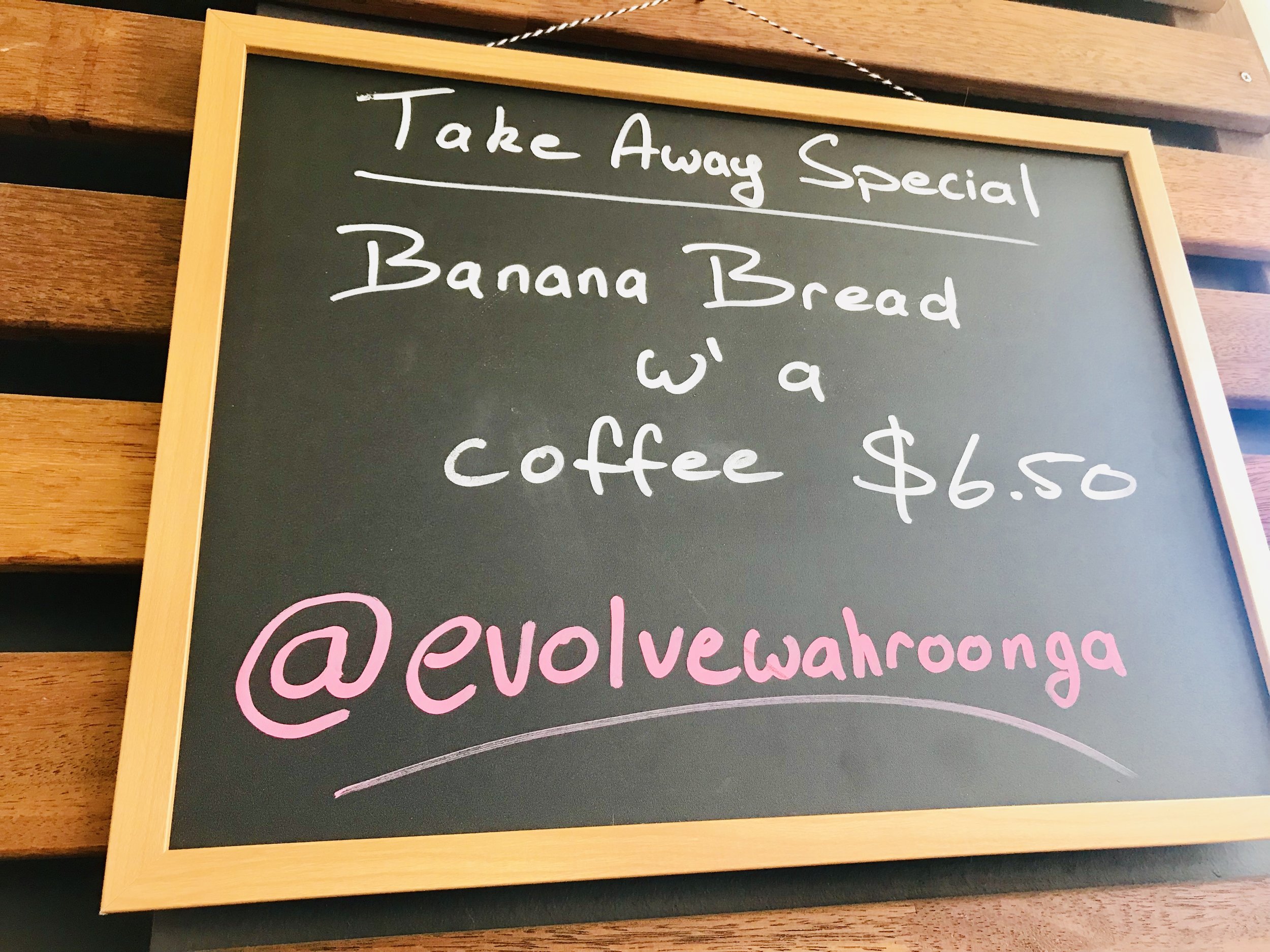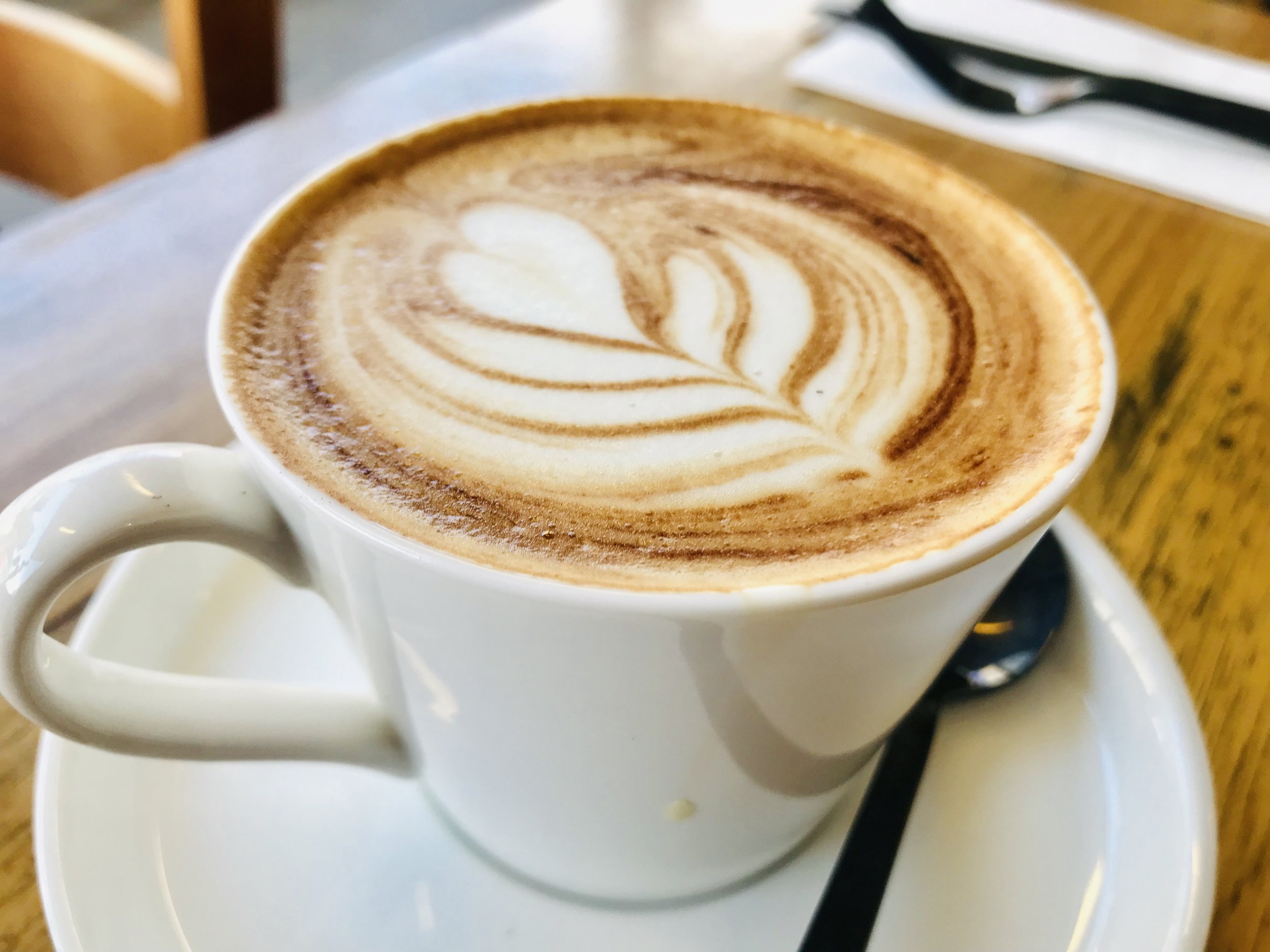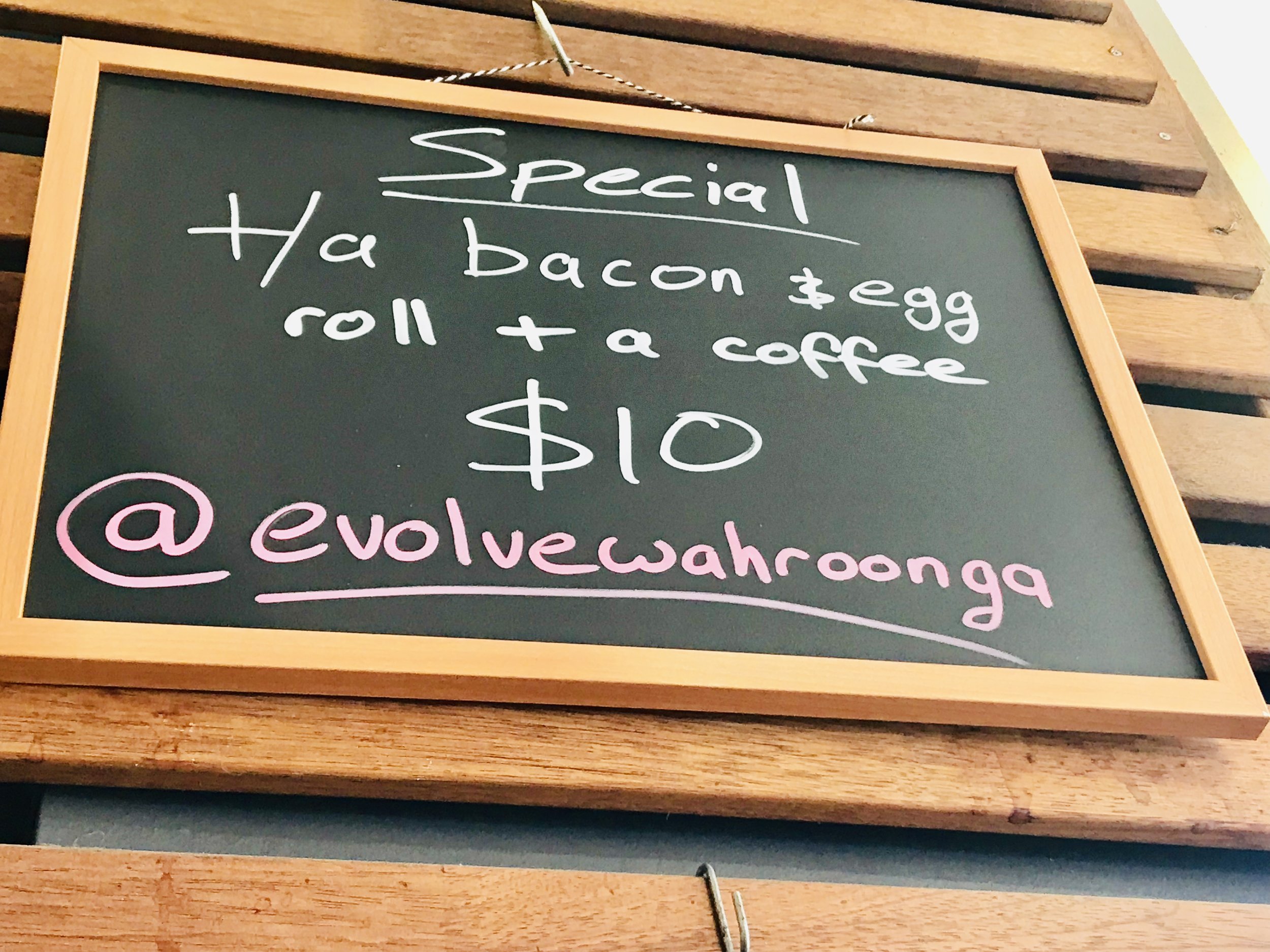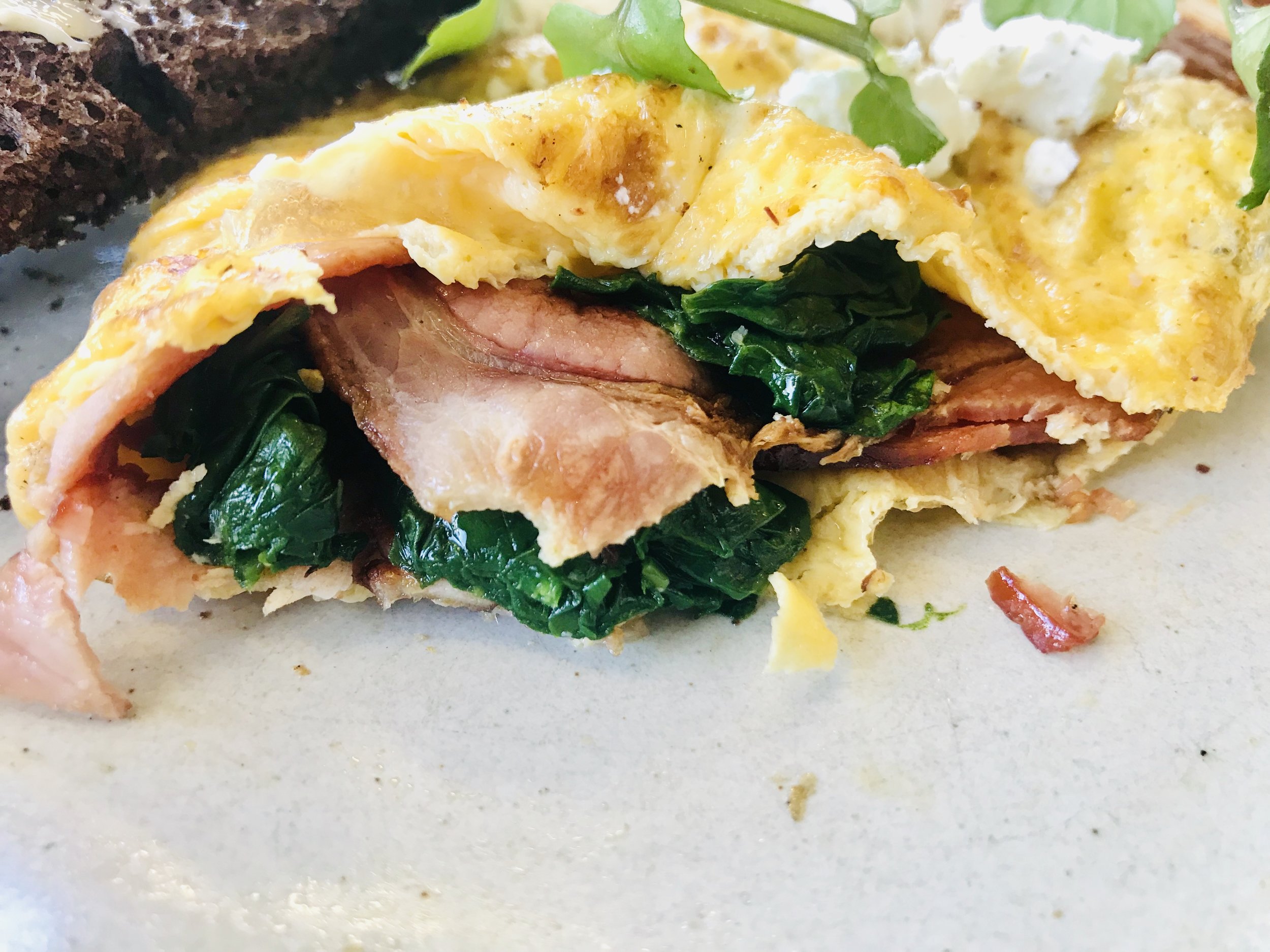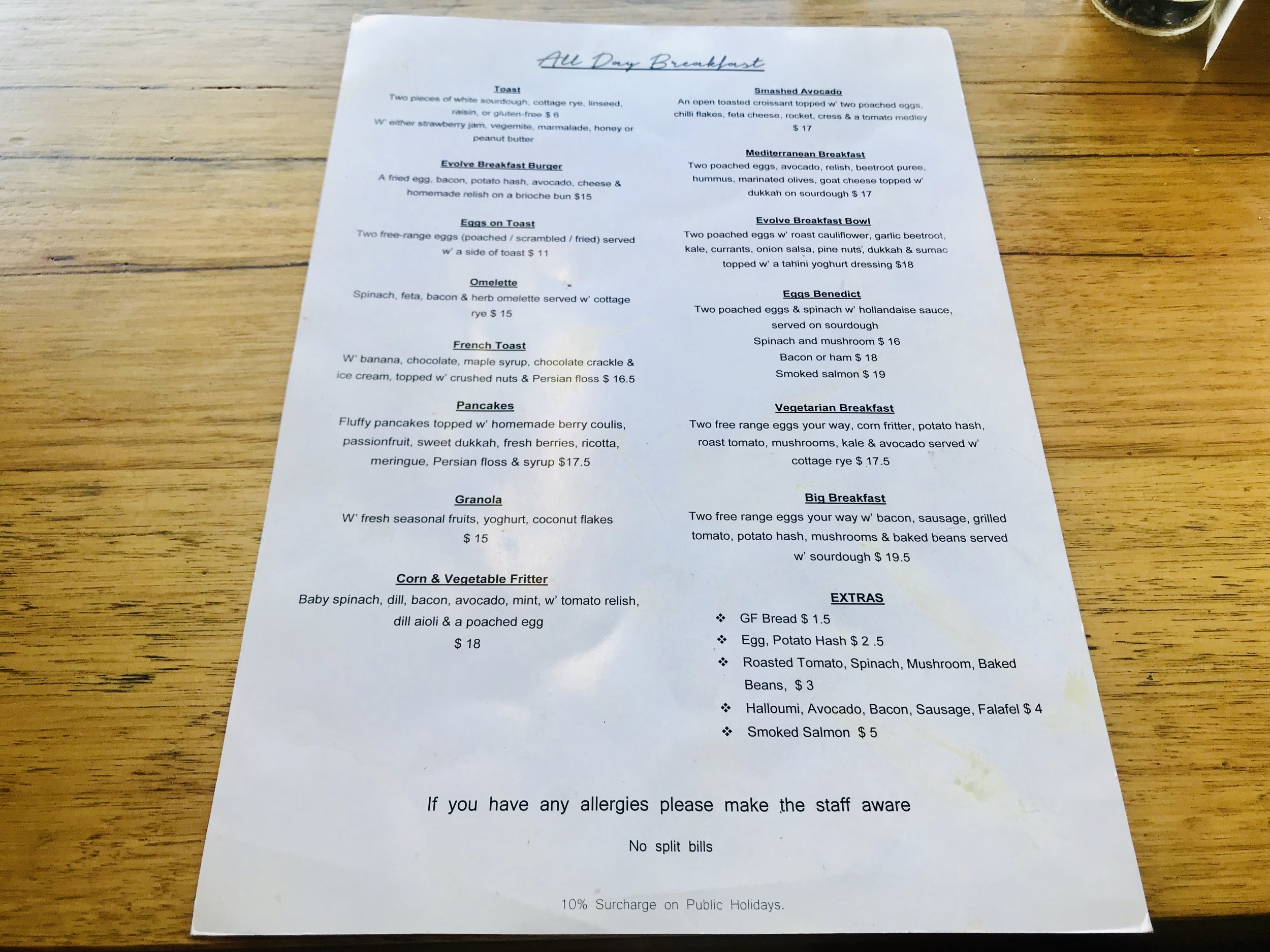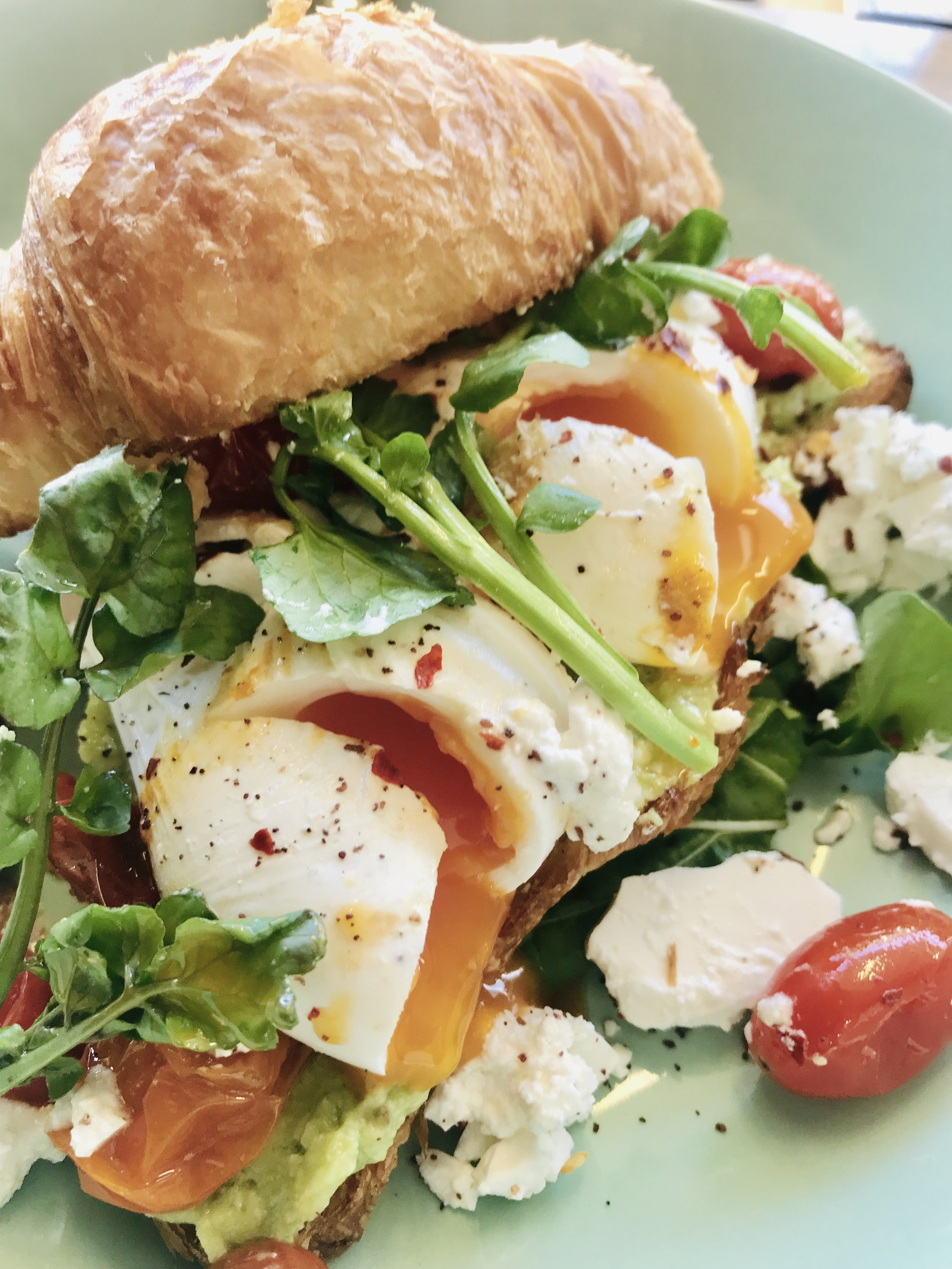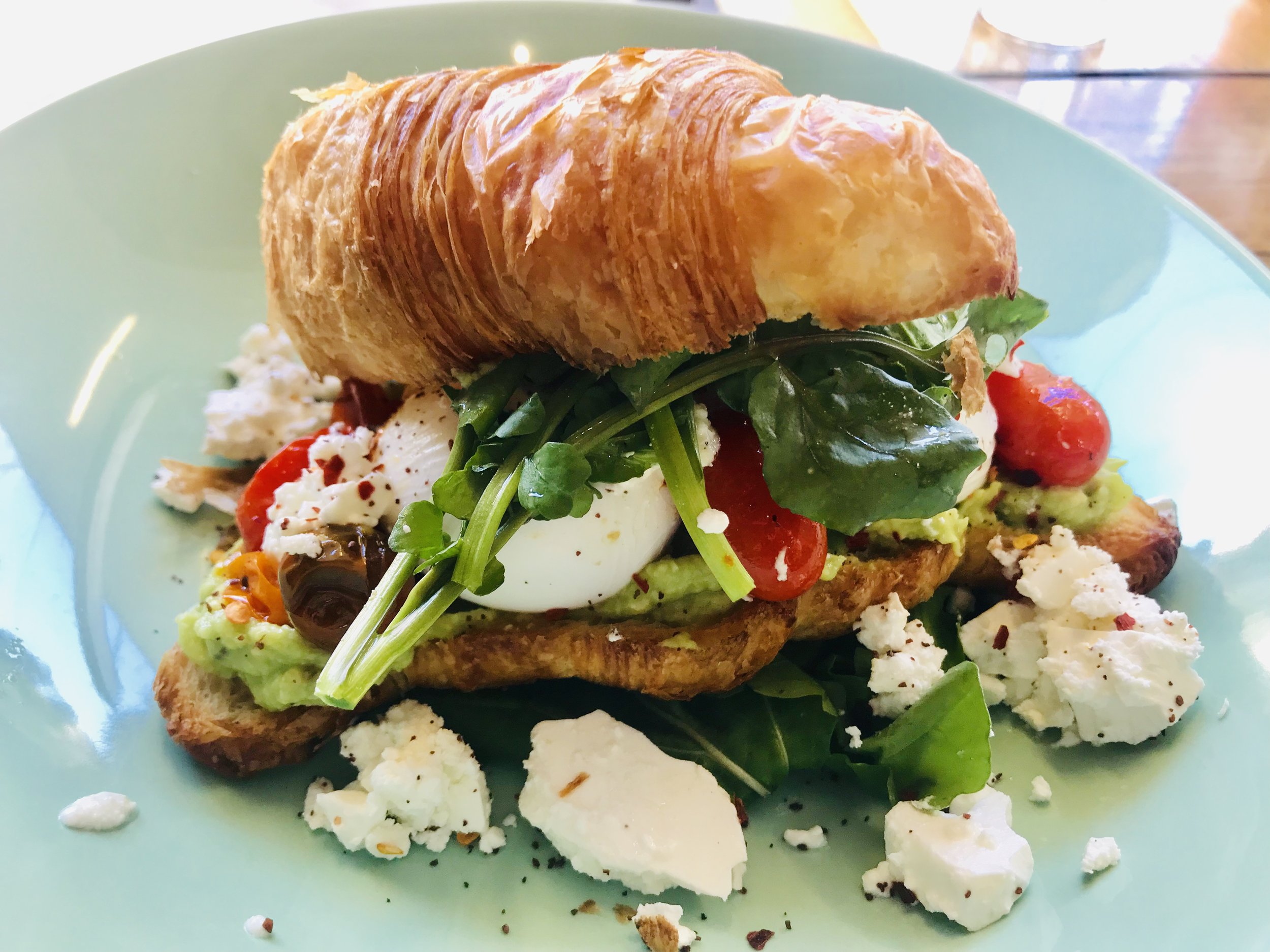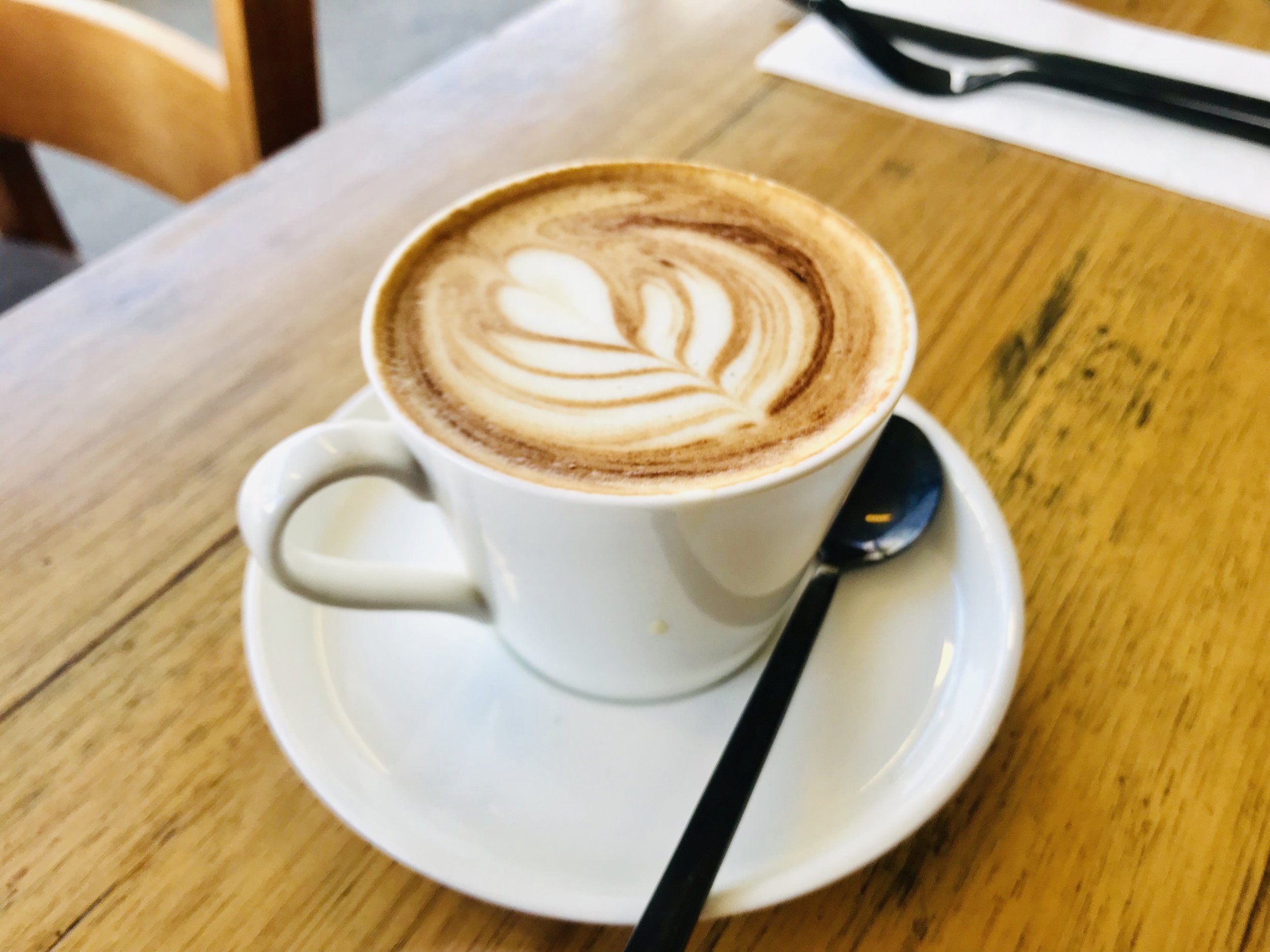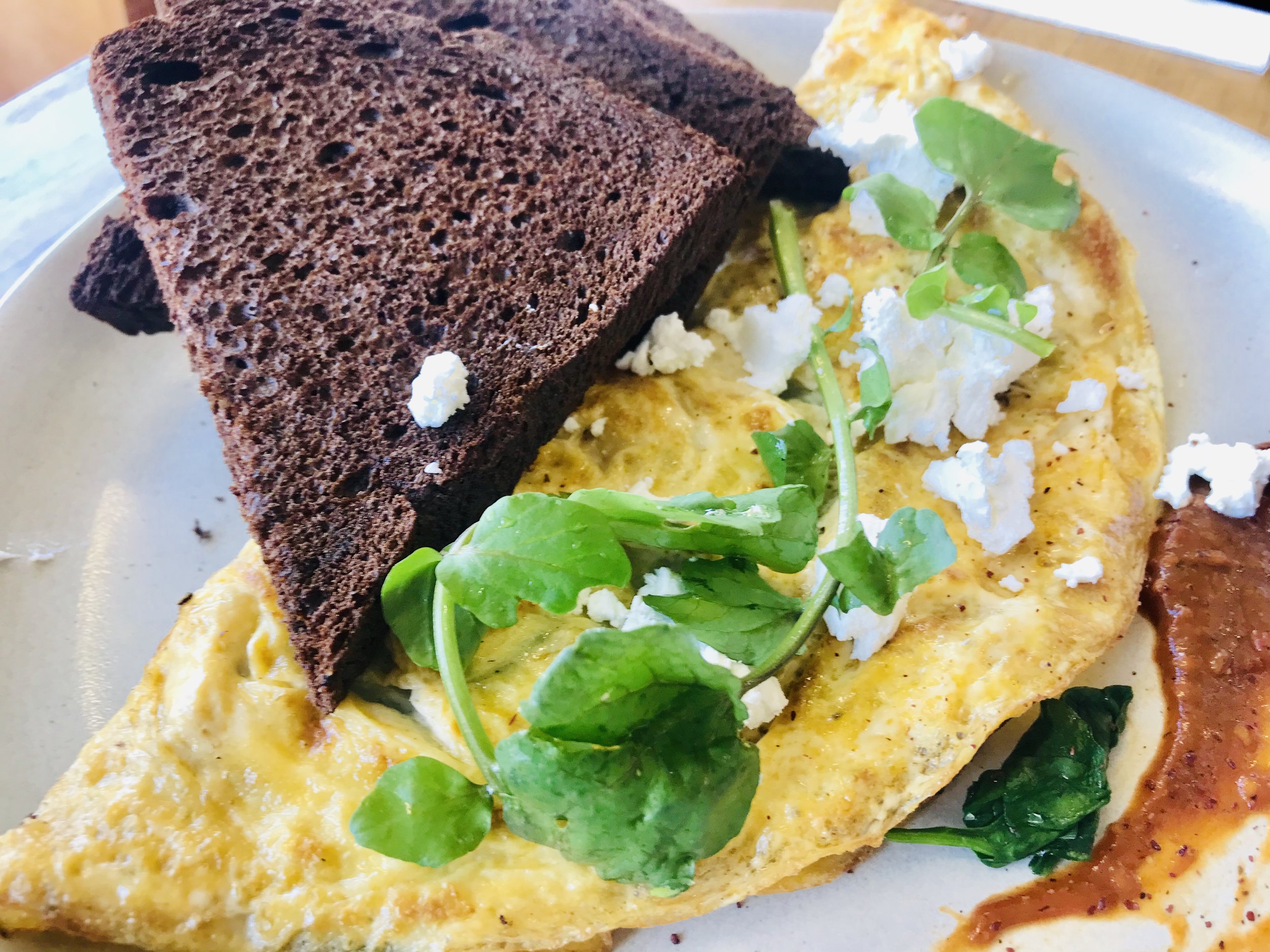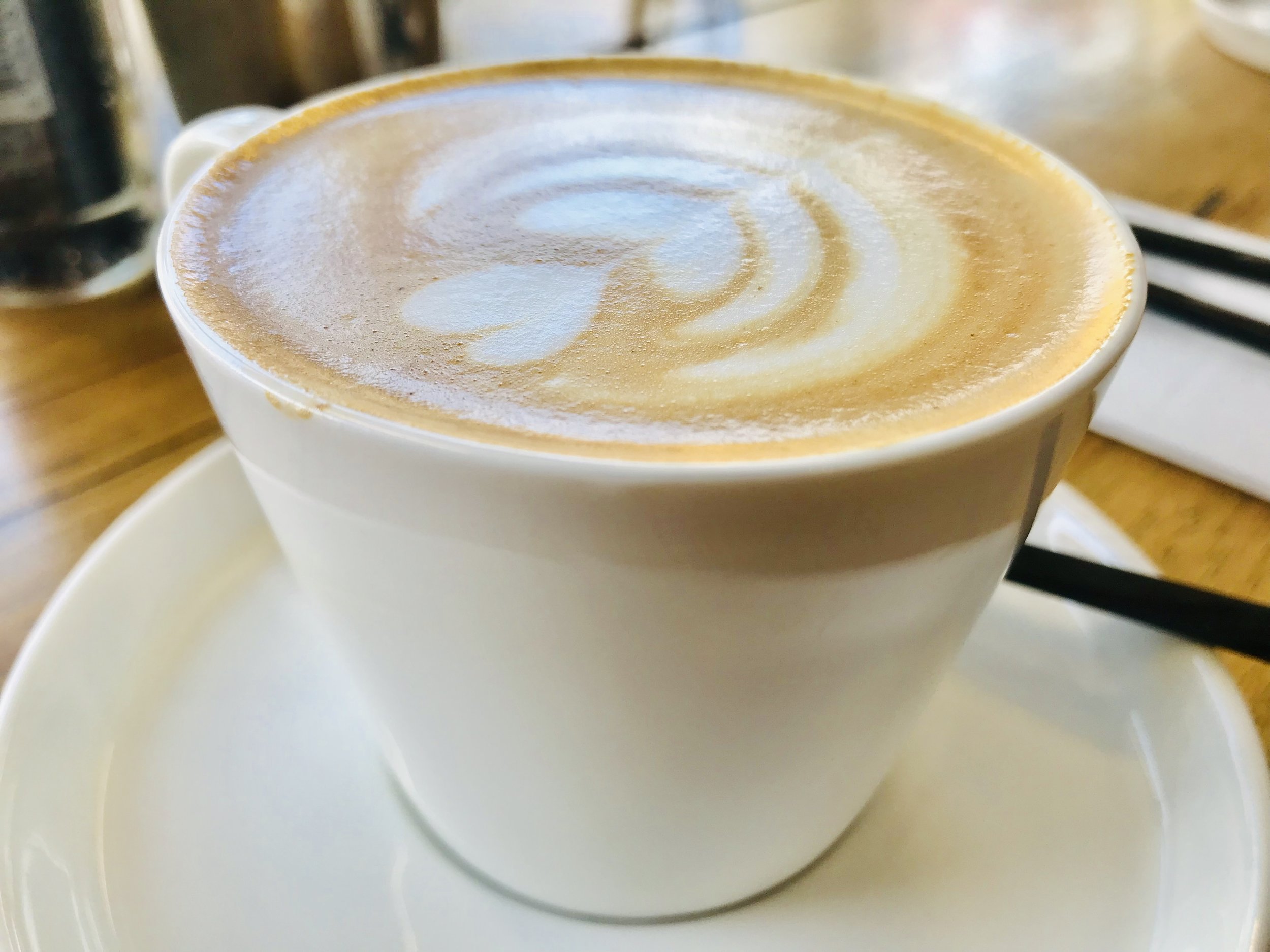 Evolve Cafe
1/9a Railway Ave
Wahroonga, Sydney
We decided to pop over to Wahroonga for brunch. Winter is here but the day was not too chilly. We sat outside under heaters and watched the world go by. It was certainly a pleasant spot to be on a pleasant day.
Mlady ordered her usual - weak soy cap and Sir had his usual, skin flat white. The coffees were so great that Mlady had seconds! We were off to a very good start!
Sir loves his Avo and eggs, so it was no surprise that he eyed the Smashed Avocado. This substantial serving consisted of an open toasted croissant topped with two poached eggs, chilli flakes, feta cheese, rocket, cress and a tomato medley. It was a great combination of flavours and a great variation using a croissant. Sir thoroughly enjoyed this vibrant delicious dish.
Mlady chose the omelette. This, again, a big dish was made up of spinach, feta, bacon and herb omelette served with cottage rye. There was also a lovely tasty smear of house-made relish - so nice! It had such a nice combination of flavours and textures and the feta gave it another scrumptious taste sensation. Mlady really enjoyed this delicious dish.
The food at Evolve Cafe is fresh, tasty and vibrant with great combinations. There is a lot to choose from, so there's something for everyone. Their coffee is great too! Service was friendly and quick so it ticks all the boxes.
A big thank you to new owners Emma and Daniel for looking after us. This is a place that is a welcome addition to the Wahroonga café scene and we're sure it will do well.