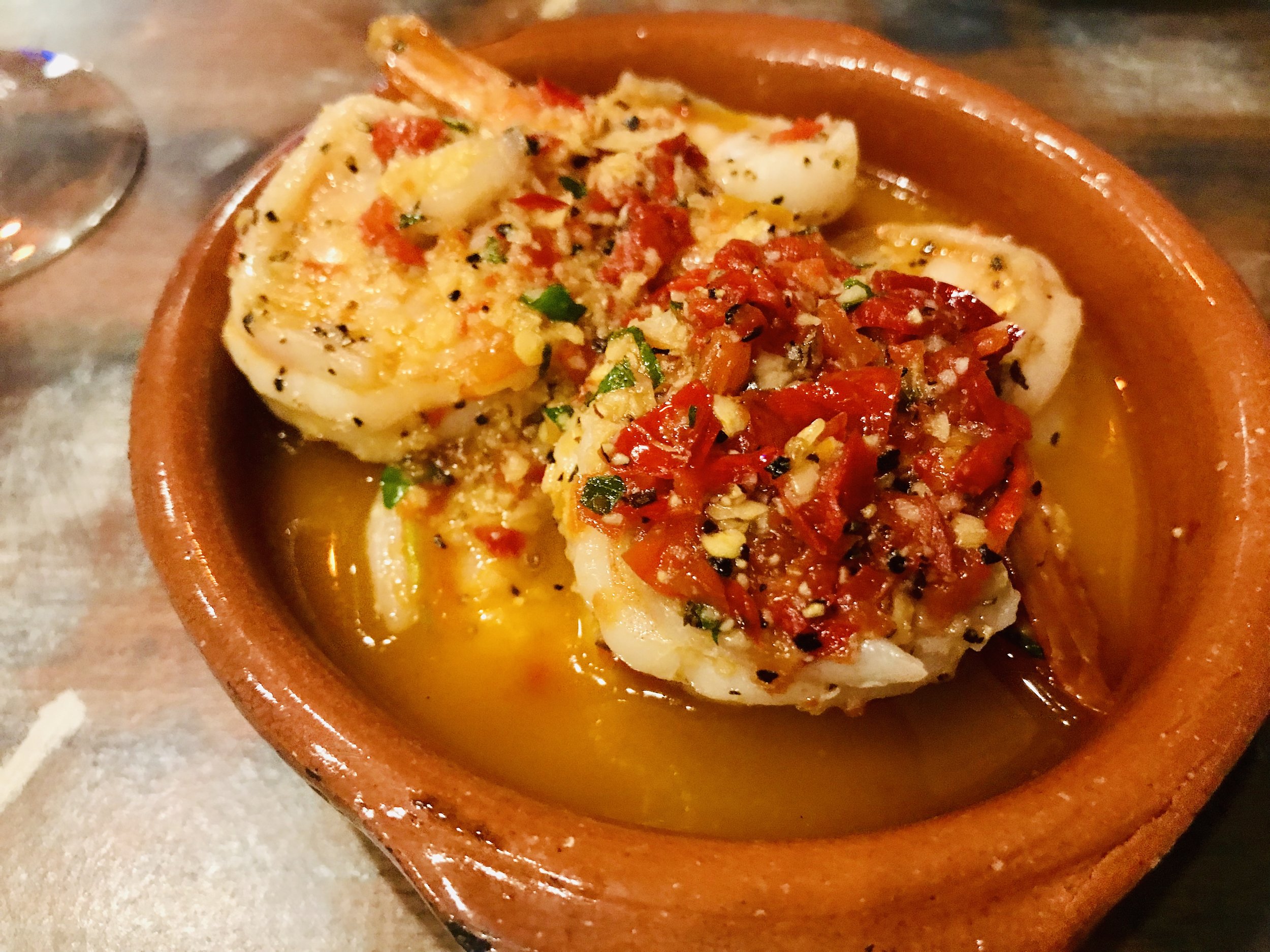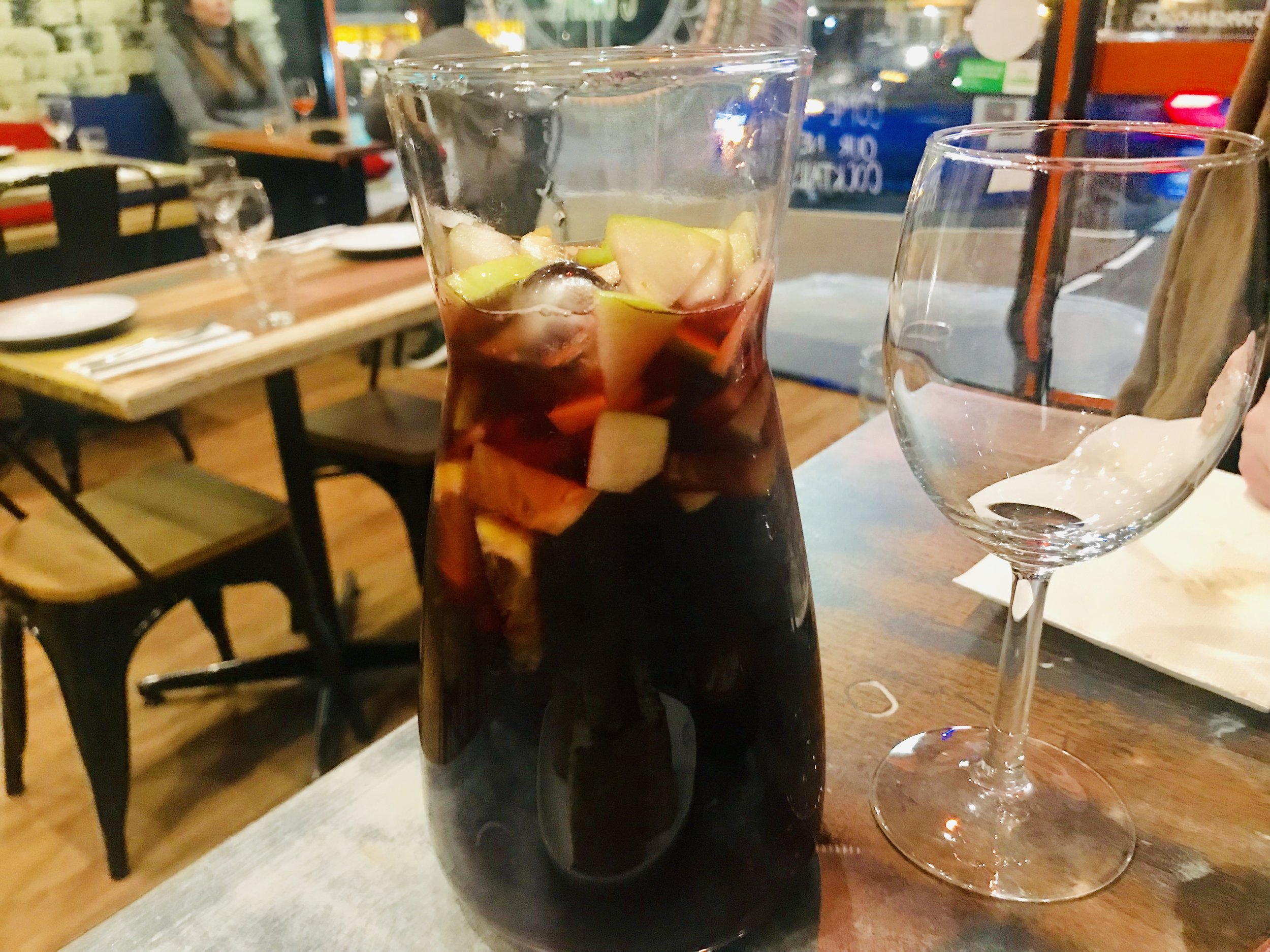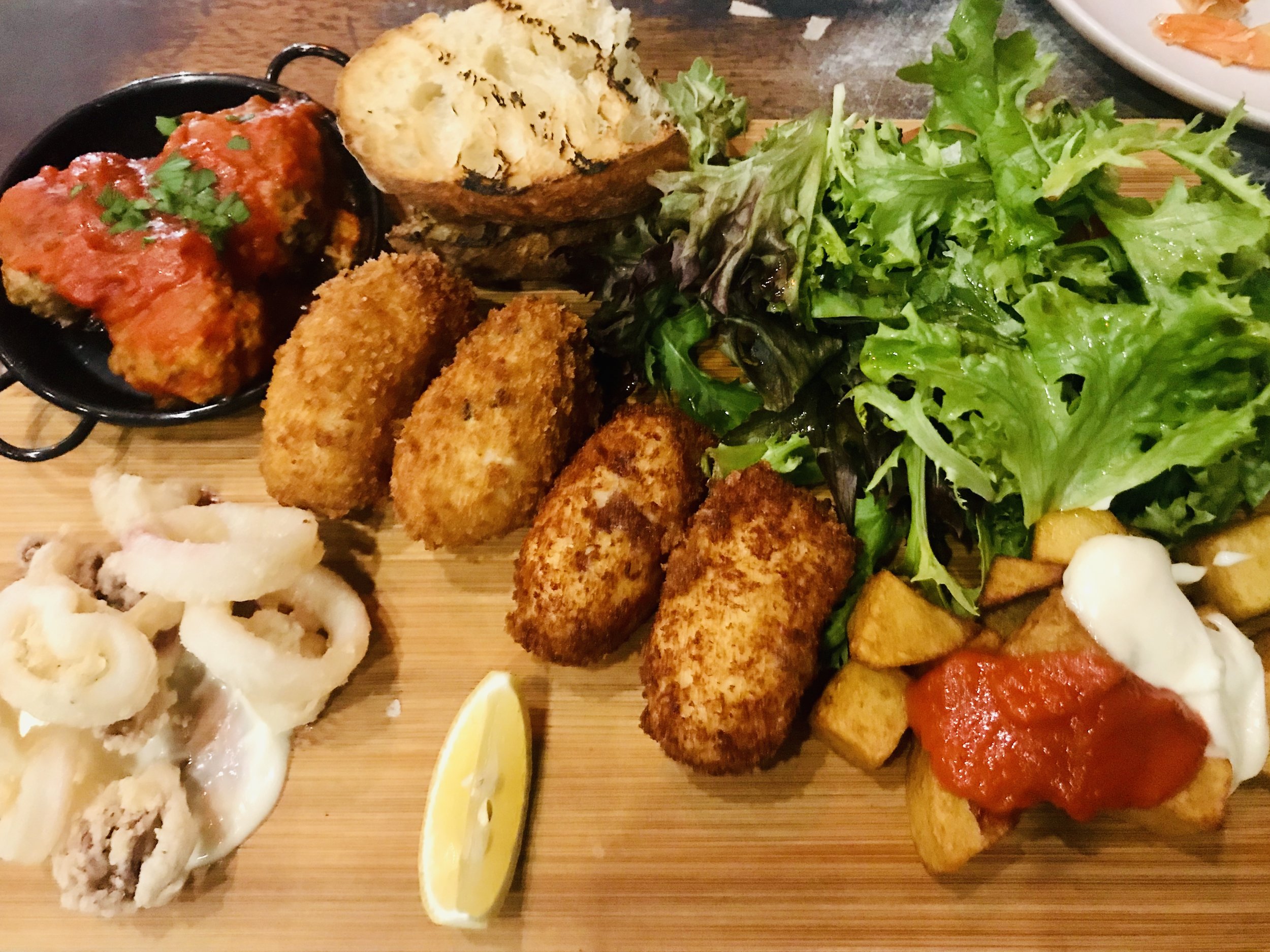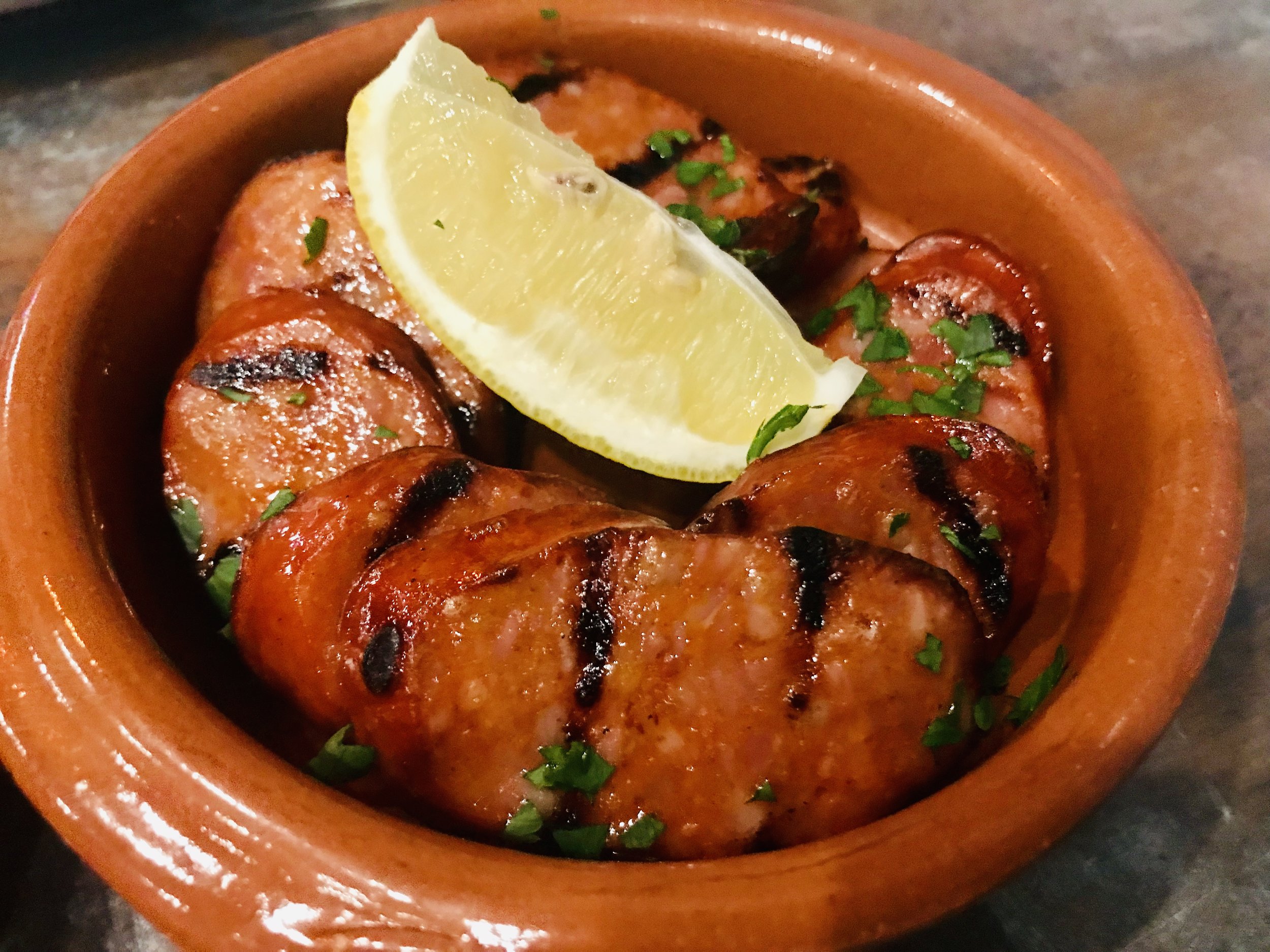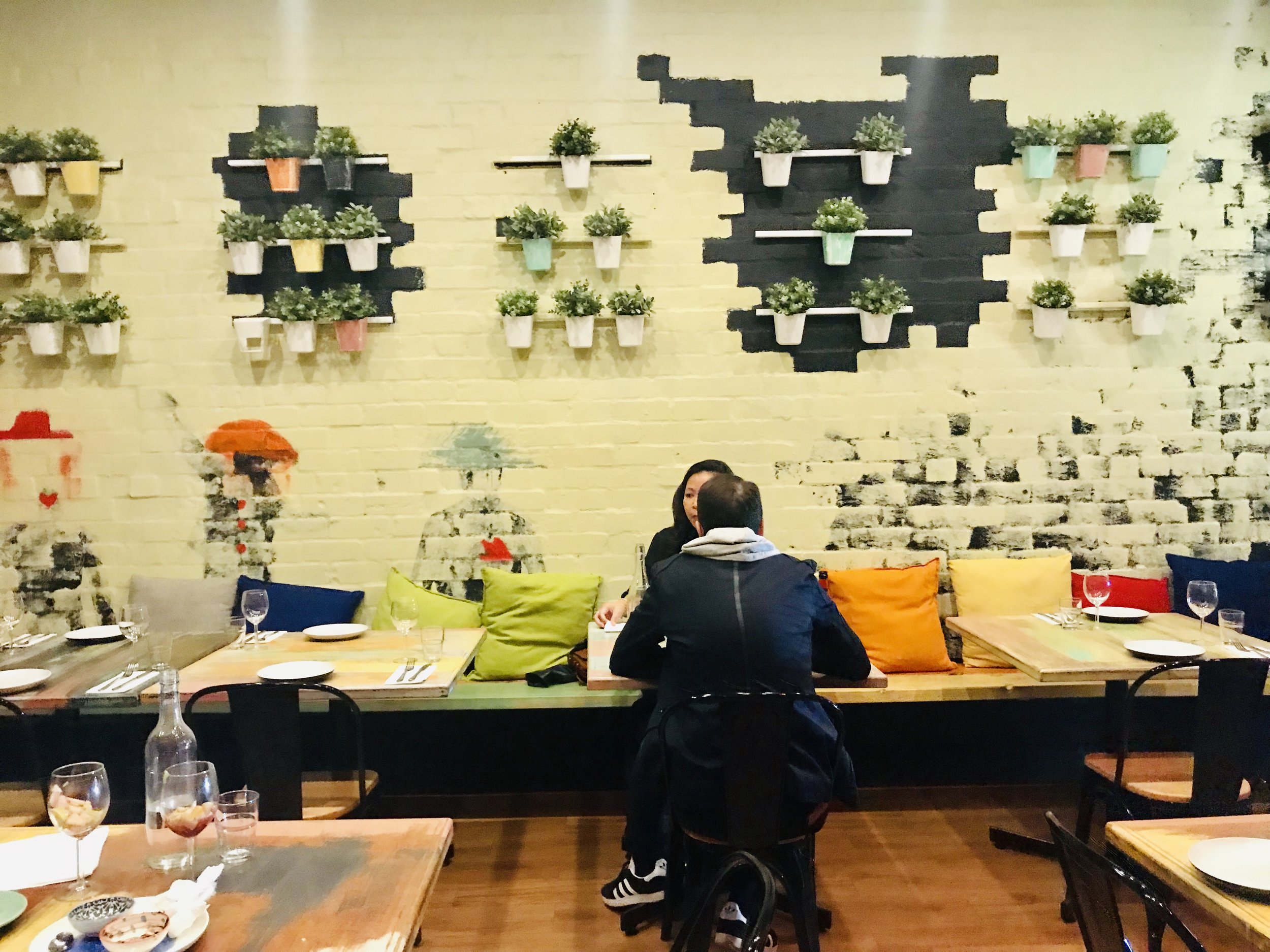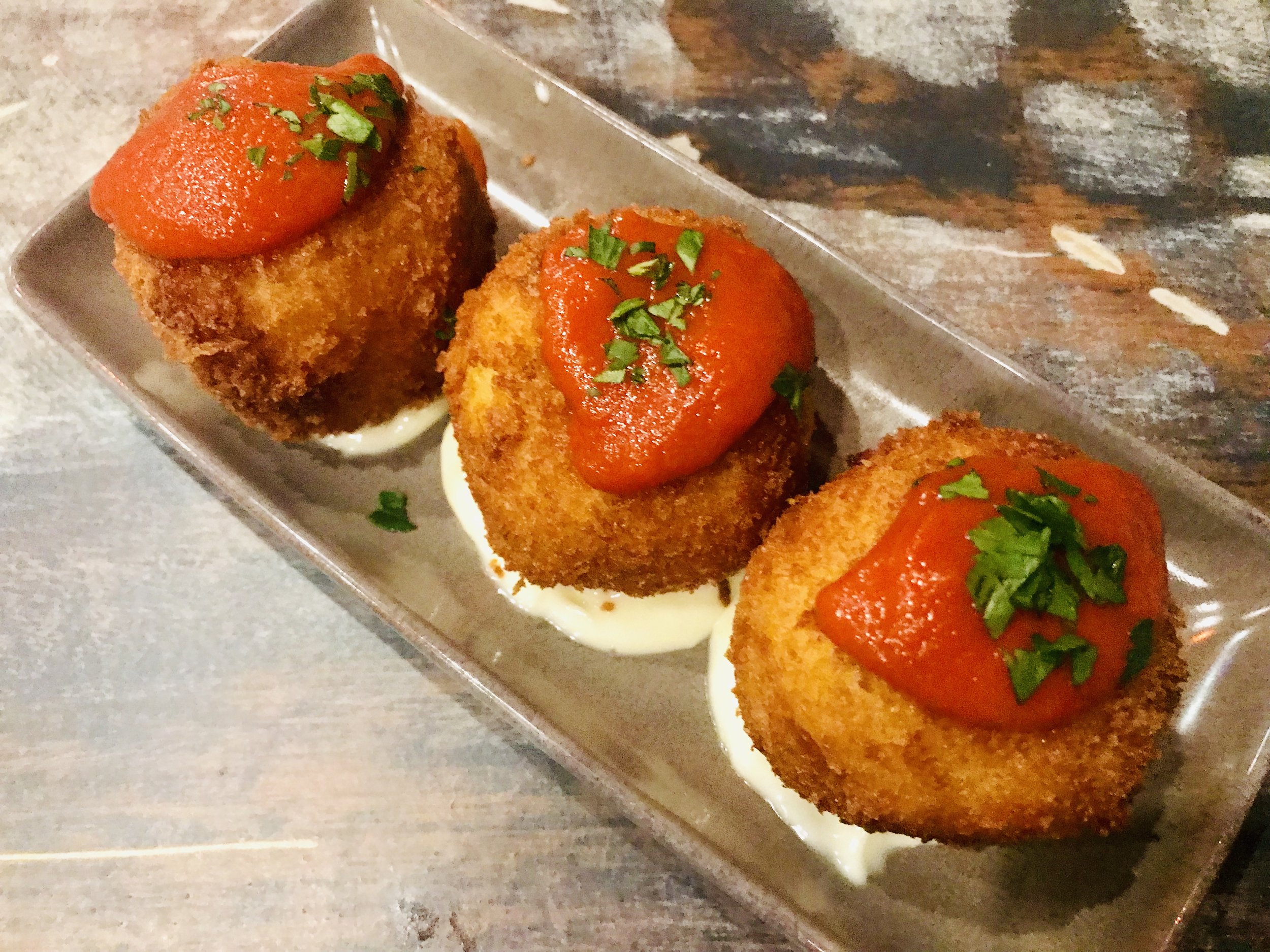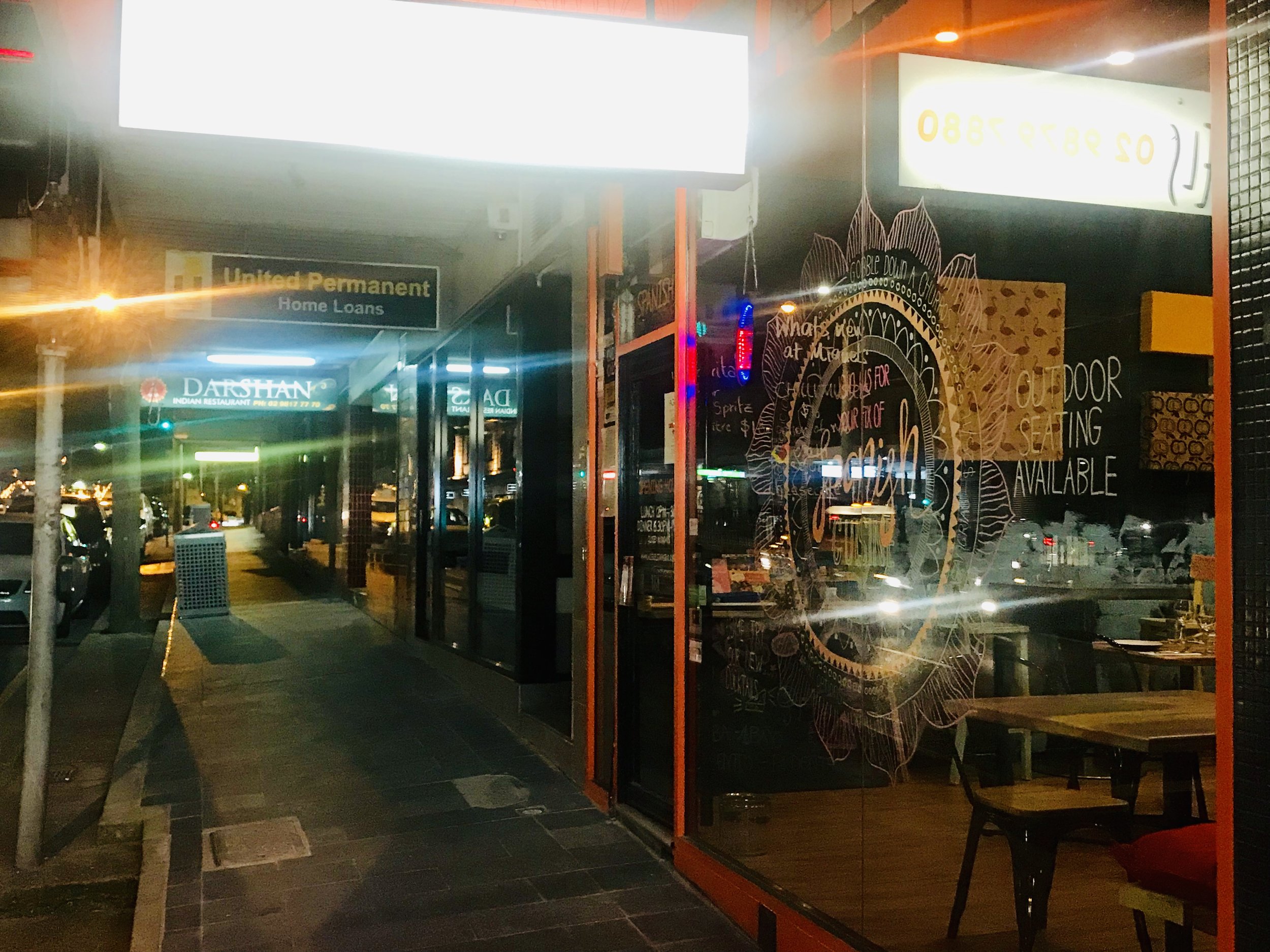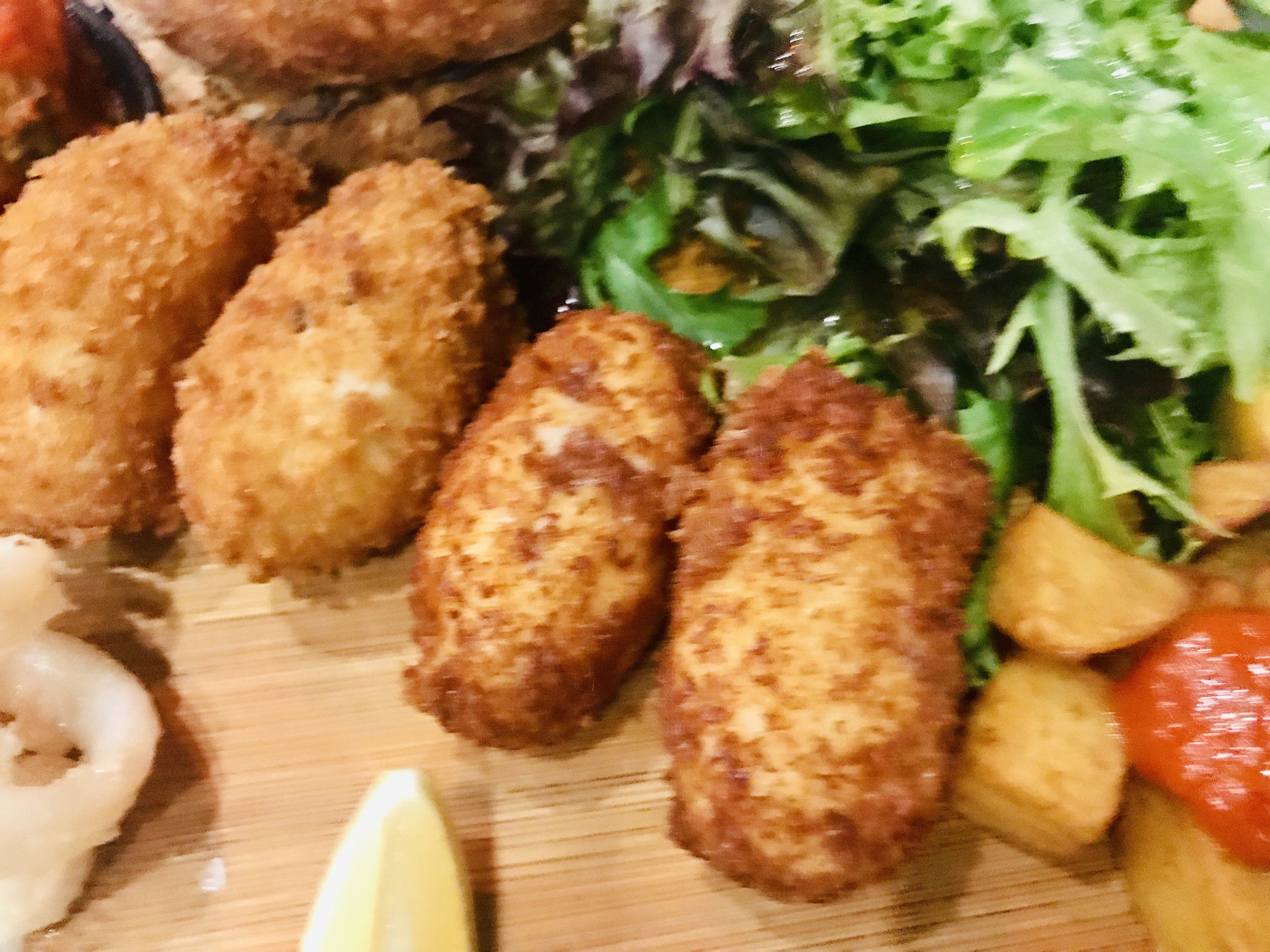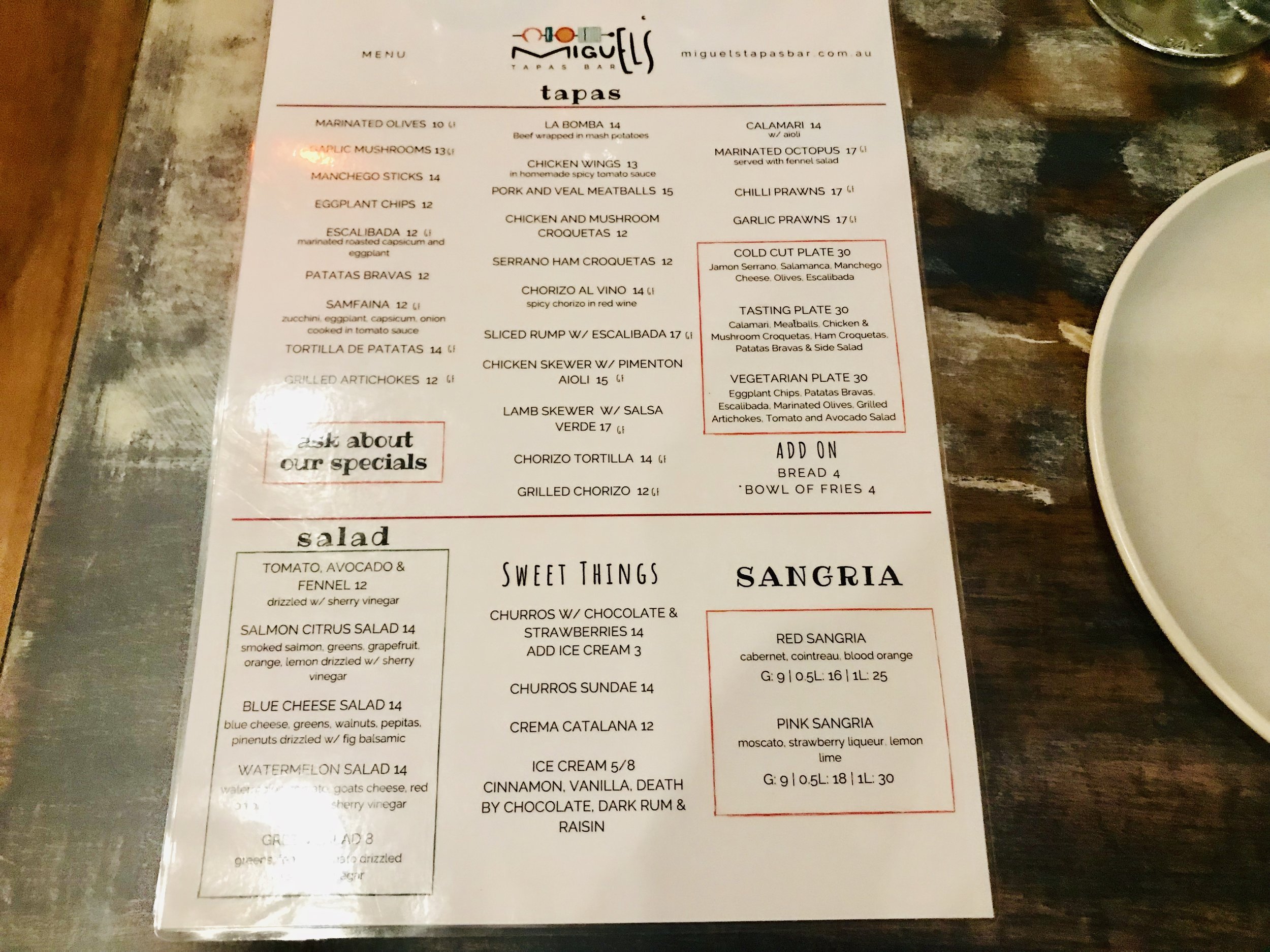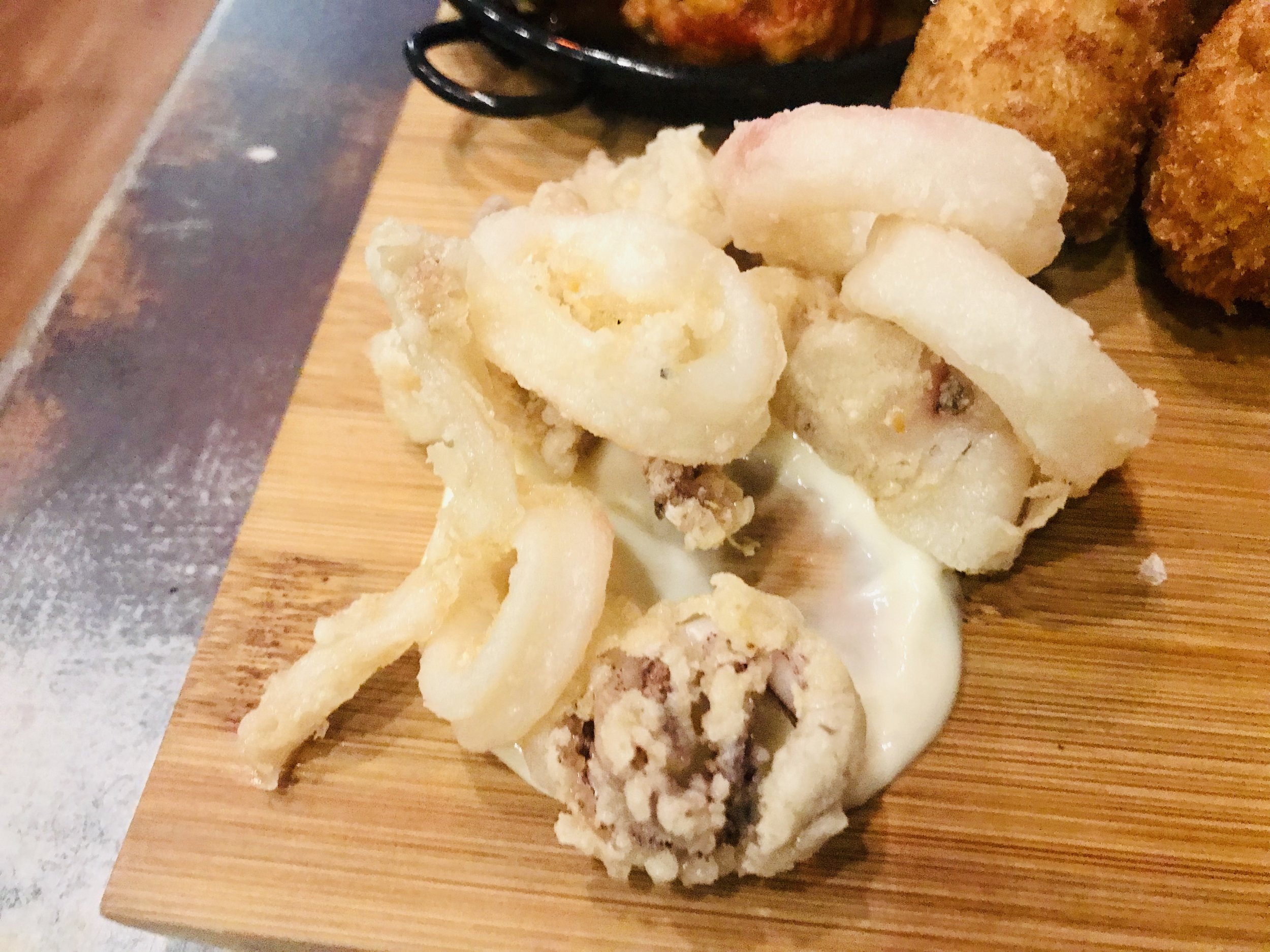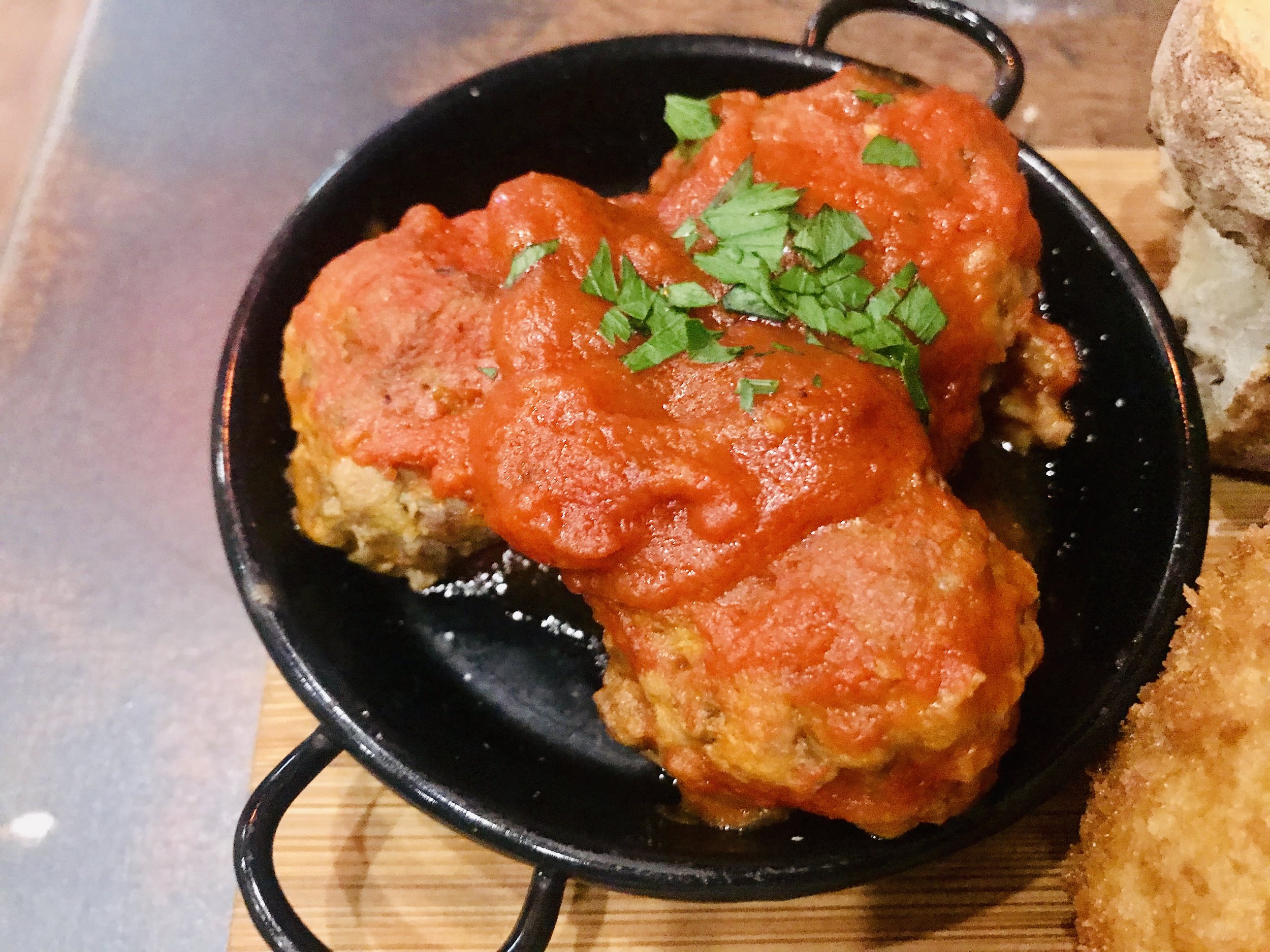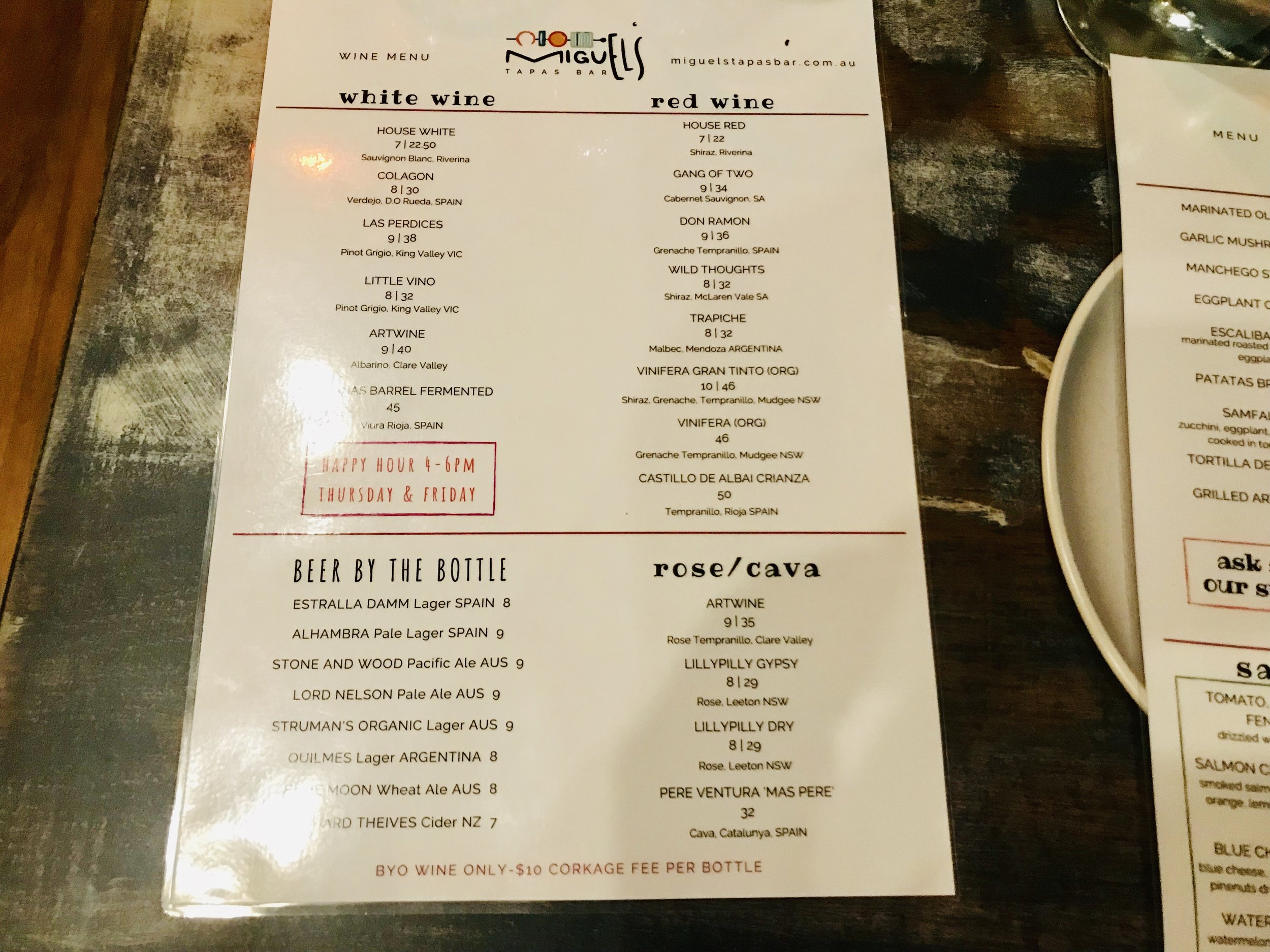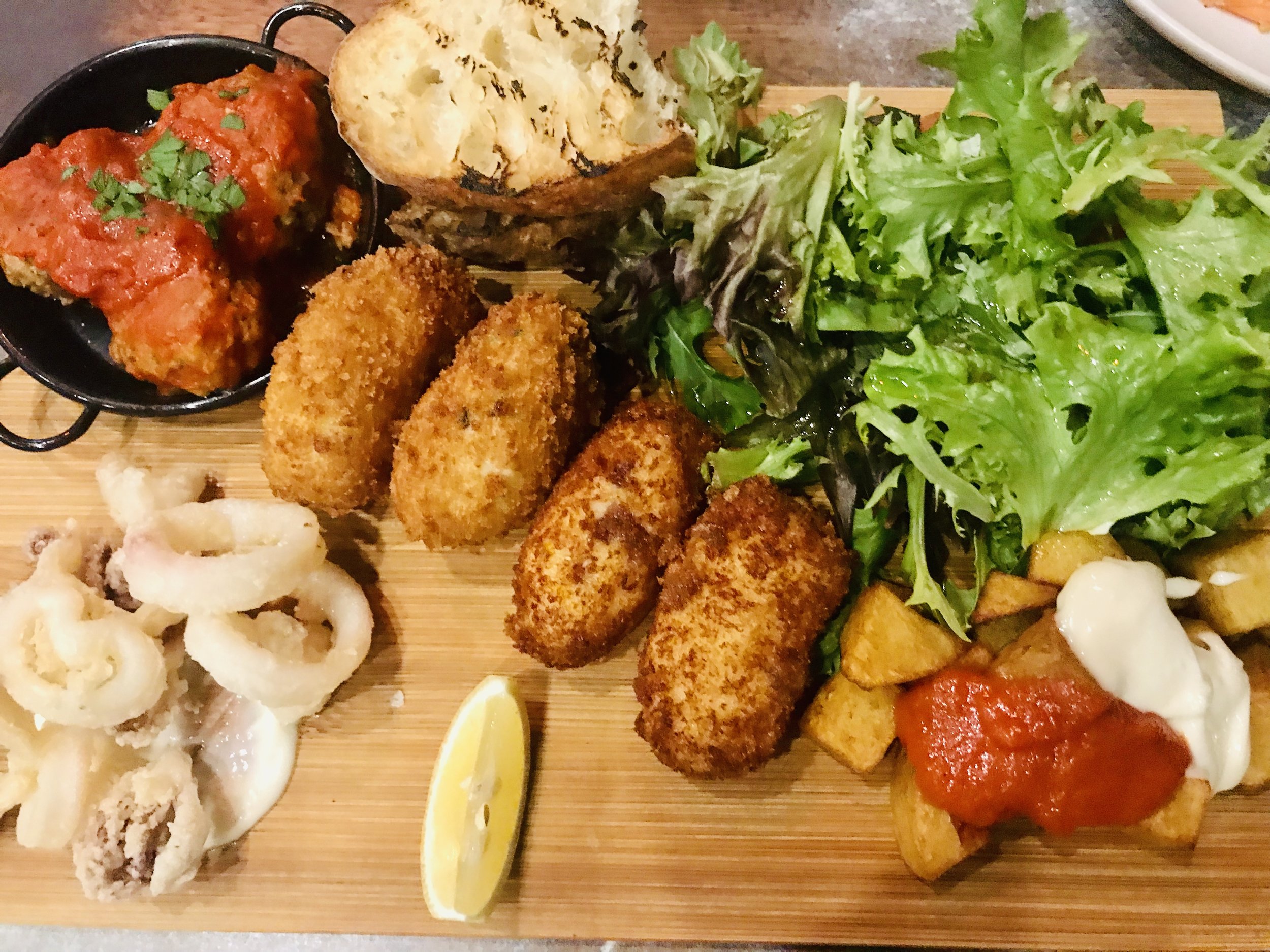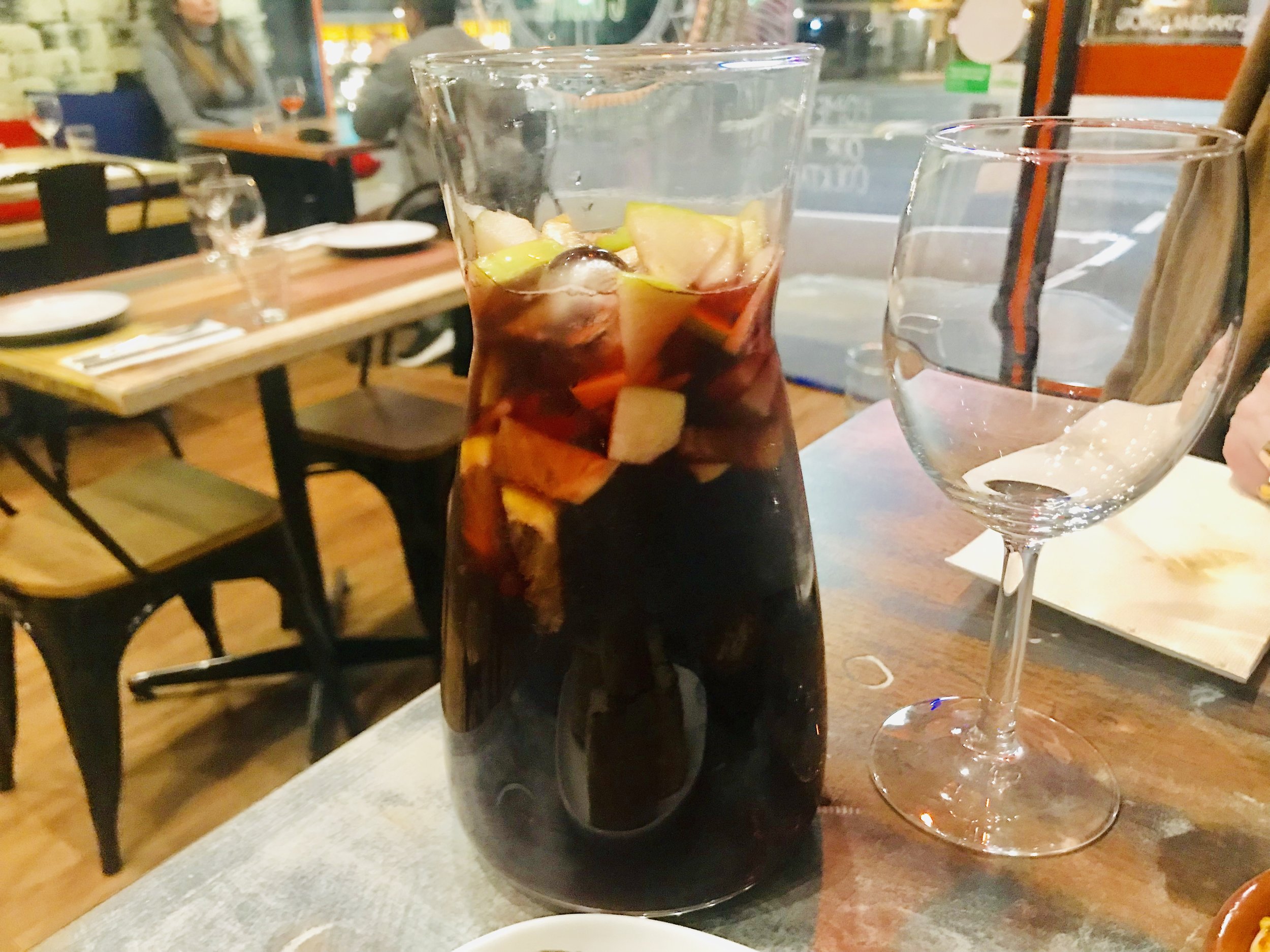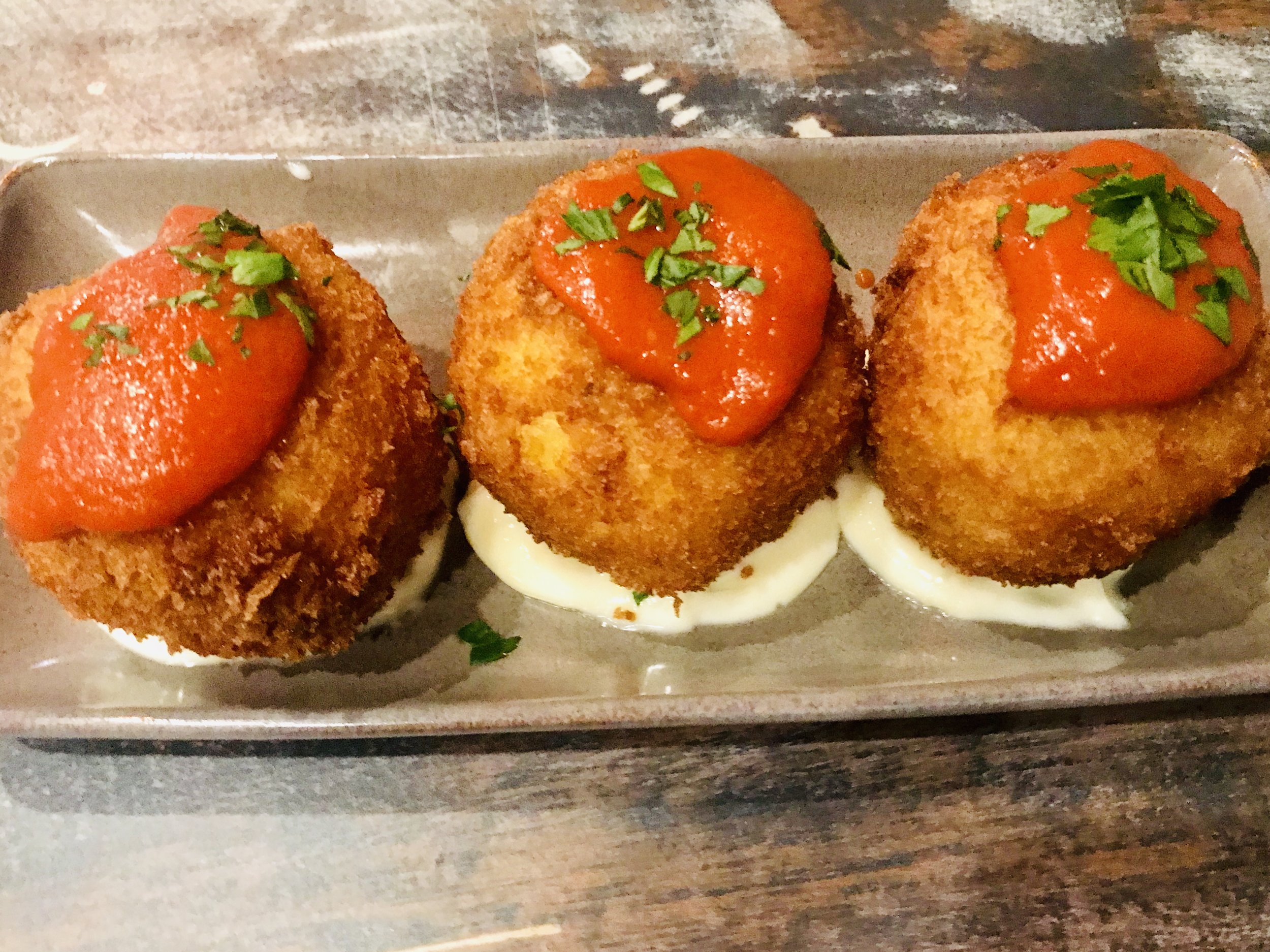 We do love our Spanish food so we readily admit we seek out places to give them a try. Miguel's was one such adventure - and one we're glad we tried. It sits right on Victoria Rd so you need to park around the corner in a side street, but this wasn't a challenge. There are several spaces inside but we stayed in the front room where most people were dining. They have normal height tables and chairs as well as higher bench tables with higher stools. We chose the latter.
You're either a sangria person or not. We love it - especially with pintxos or tapas. Tonight was going to be a sangria night and we grabbed a jug. It was great. In fact, we were loving it so much we could have easily had another jug - as it disappeared quickly! Oops.
The chilli prawns were amazing. Not only were the prawns themselves plump and juicy but the sauce they were in was irresistible. We kept dipping our bread in it until it was all gone. We even scraped the bowl. It was so tasty and had a really great kick to it as well.
We love chorizo - so much that we often have it in the fridge at home. This chorizo was thinly sliced and grilled. It came hot and with a wedge of lemon. We devoured it.
The Tasting Plate gives you a bit of everything - well a bit of a lot of things at least! We couldn't decide on what to have so this met both our requirements and kept the peace! So, what did it have you ask? It had calamari, meatballs, chicken and mushroom croquetas, ham croquetas, patatas bravas, some lightly toasted thick bread and a side salad. Where do we start. The meatballs were delicious and we mopped up the rich tomato sauce with some of the bread. We always choose croquetas, so have two varieties was double to joy. The calamari was nice and tender and we the old favourite of love patatas bravas.
Our final dish on a very filling meal was La Bomba. These crumbed balls were filled with mashed potato surrounding an inner mix of beef. They looked like arancini balls but were very different in taste. We recommend them though - they were certainly worth ordering.
Next time we'll try a few more things on the menu. There's certainly plenty of options!
Miguels Tapas bar was a great experience. The food was tasty, the sangria easy to keep drinking and the service attentive and friendly. It's a place we could comfortably visit again and again.