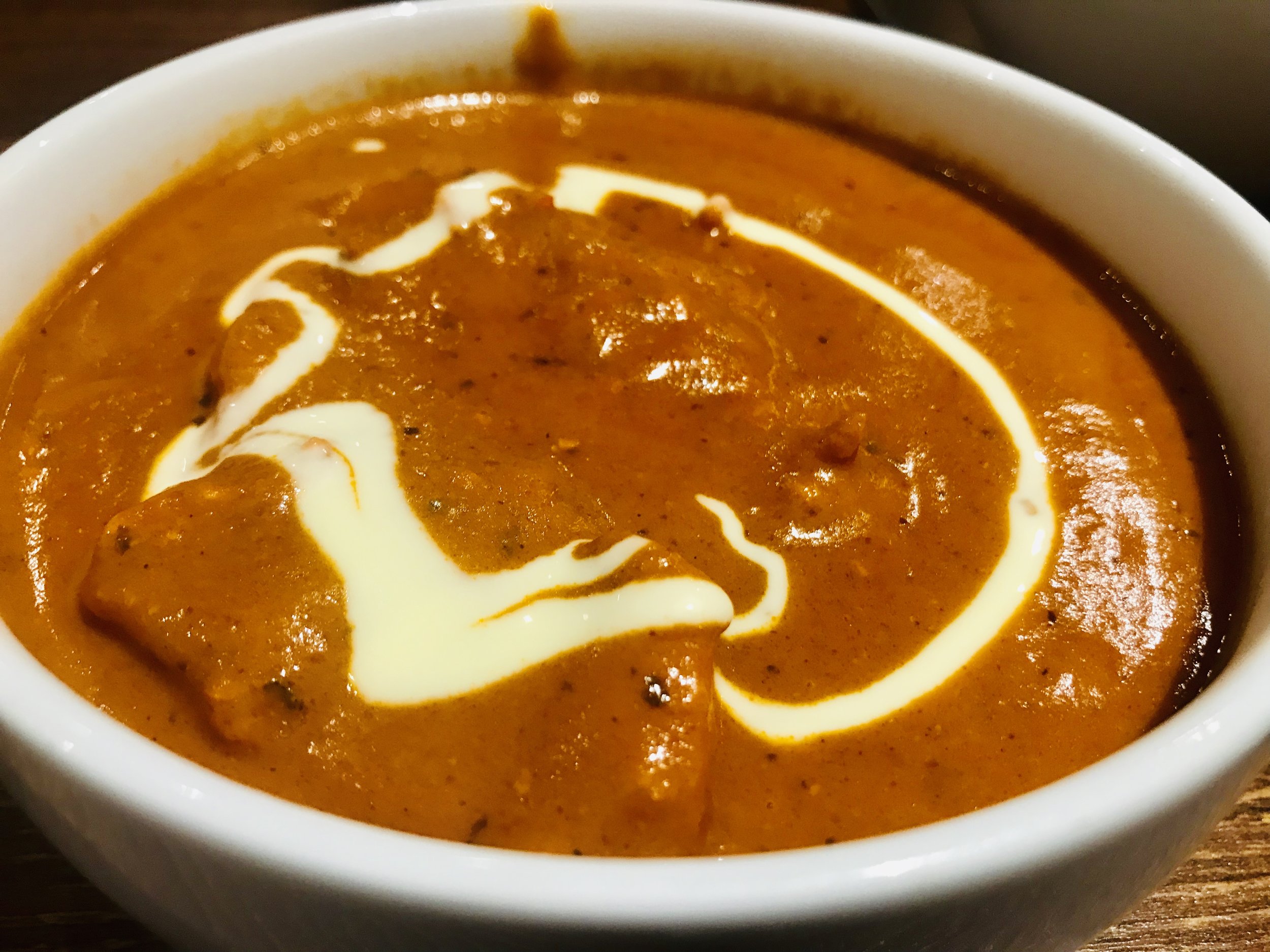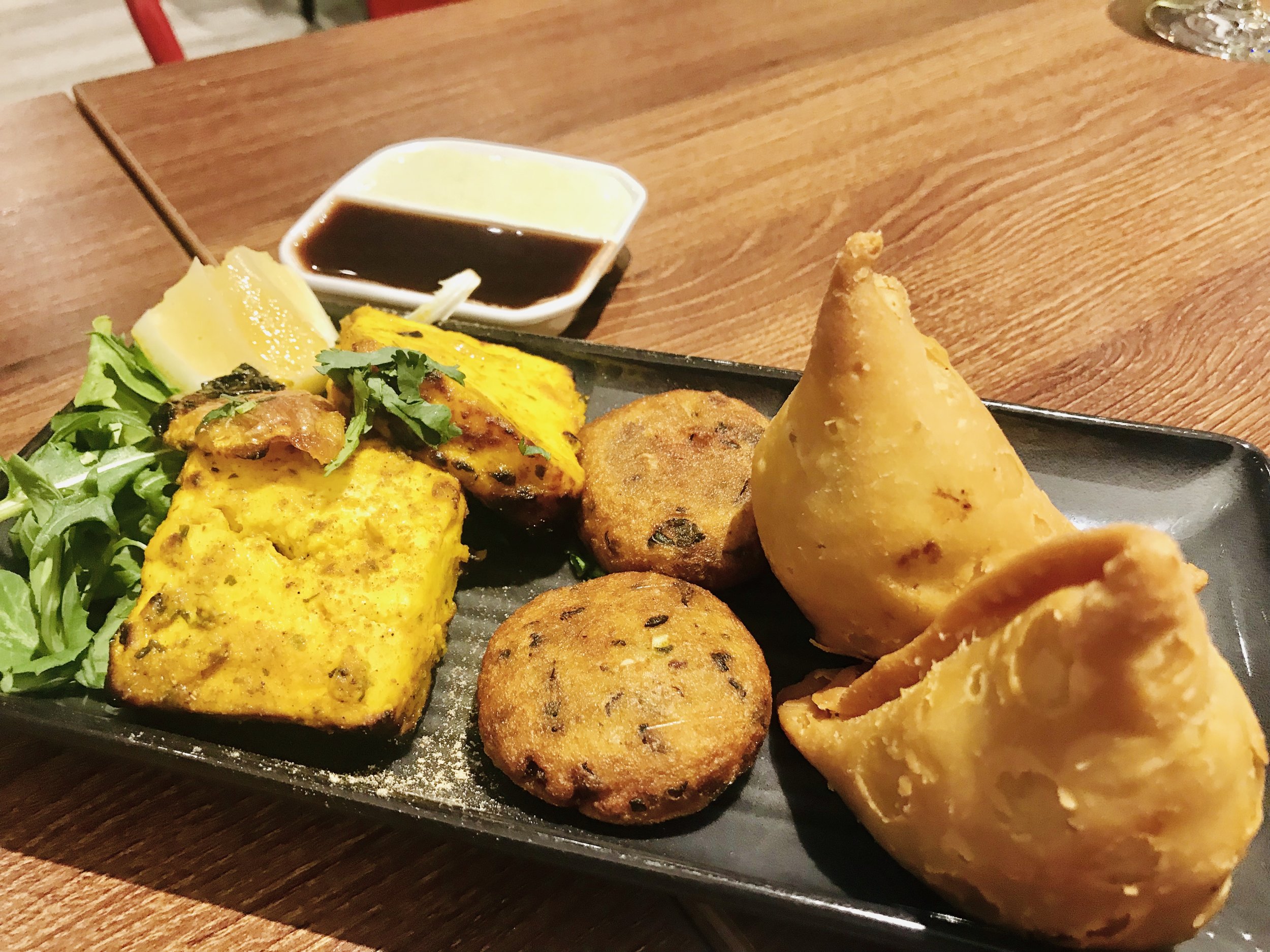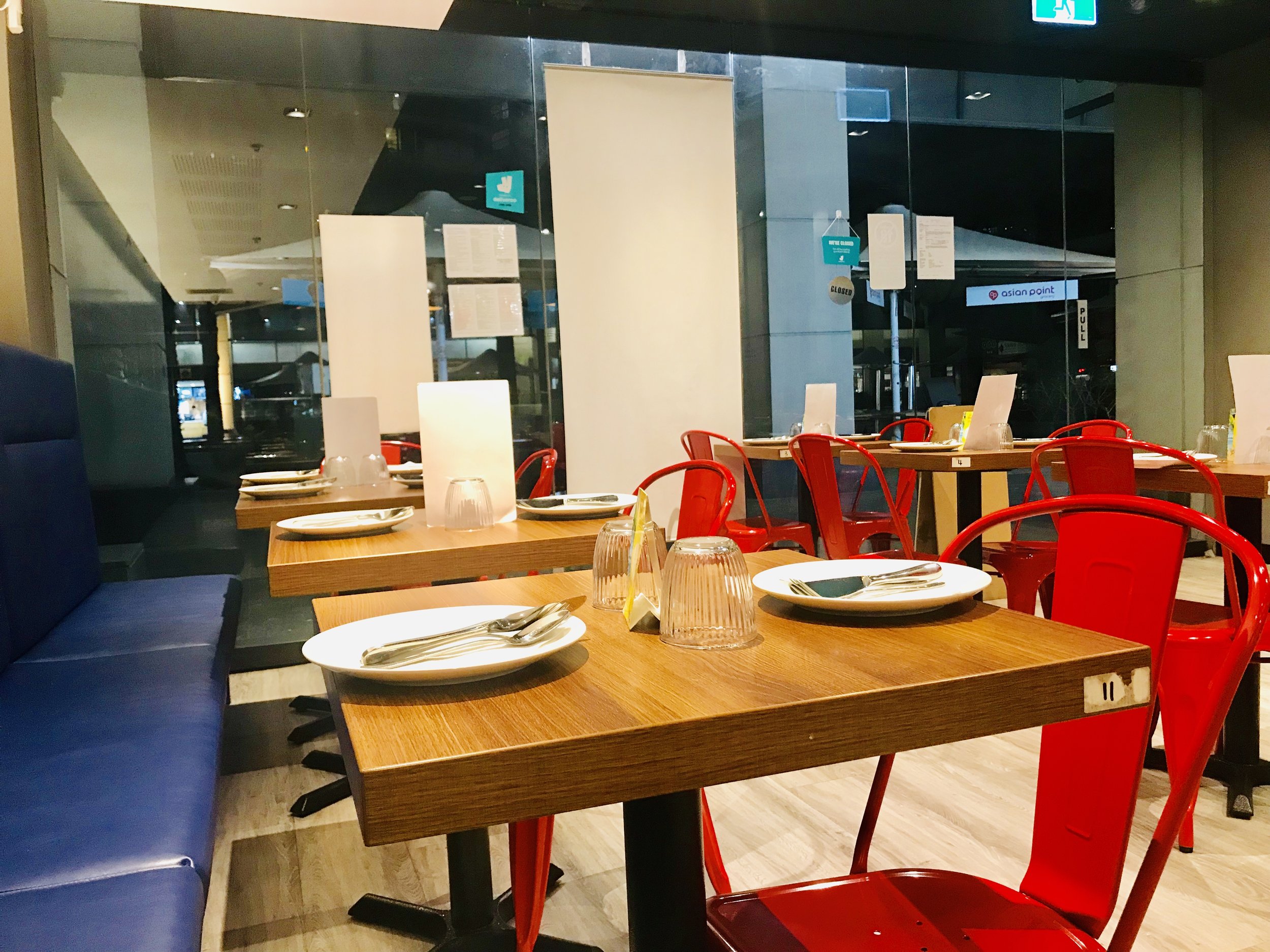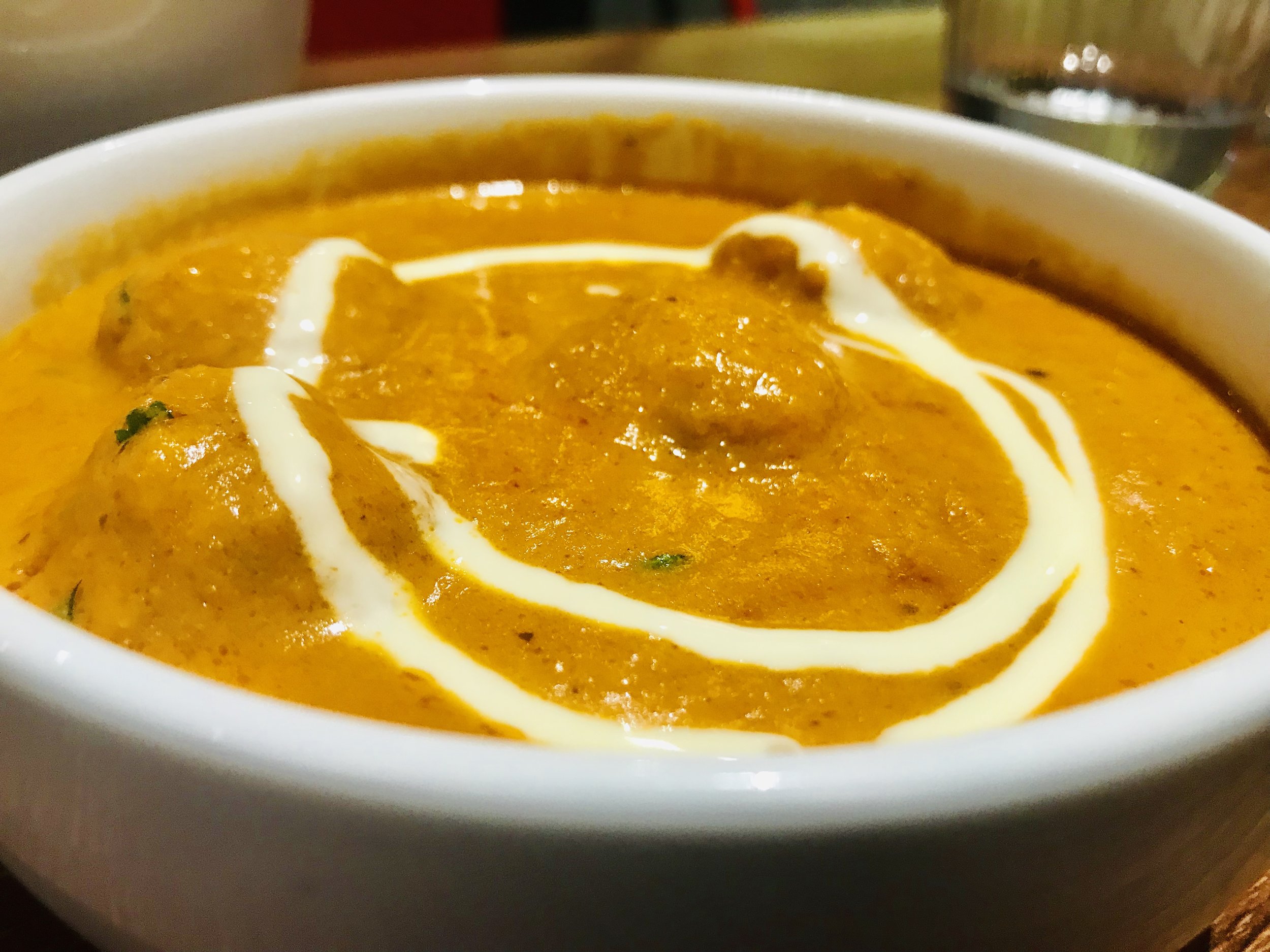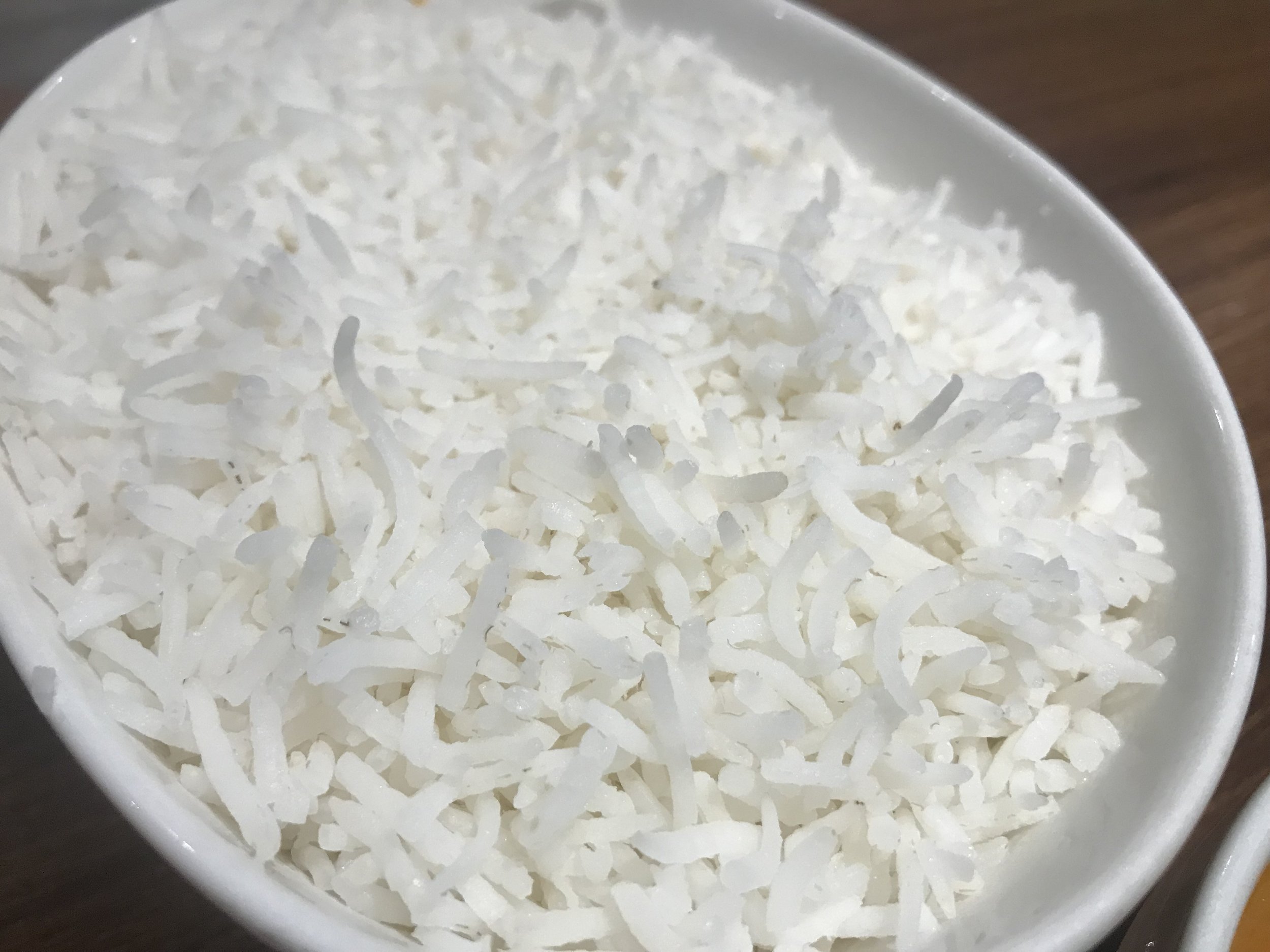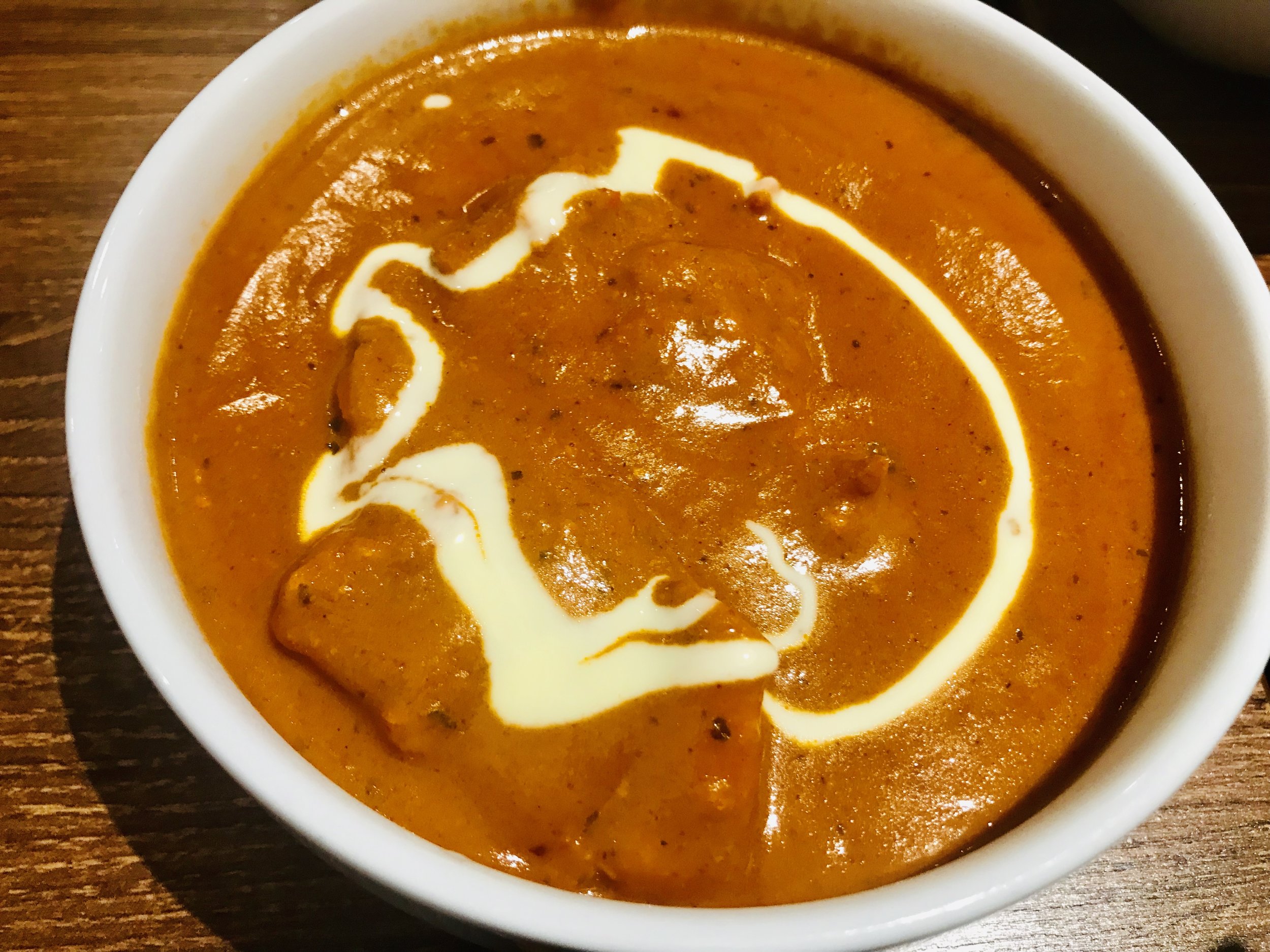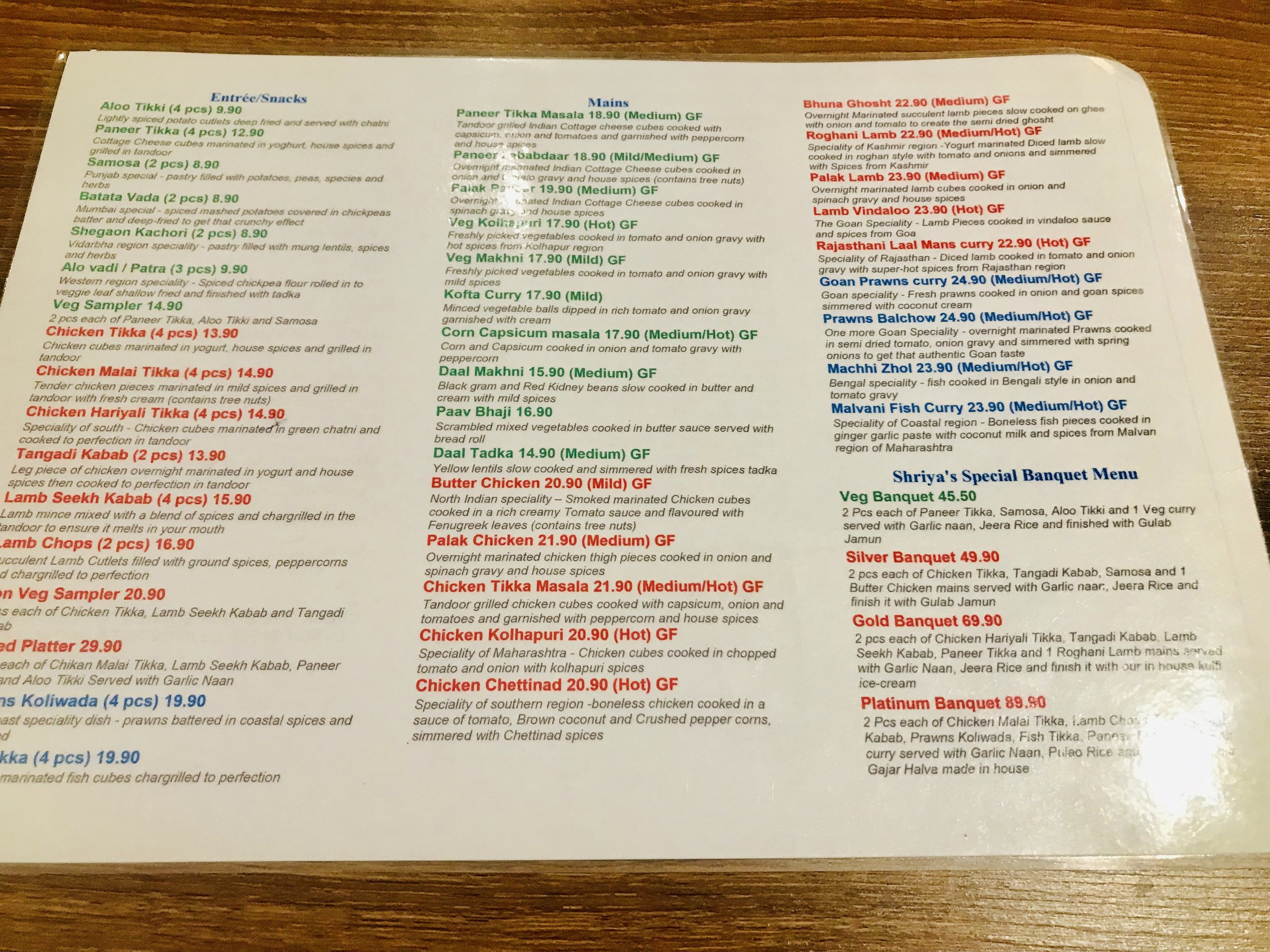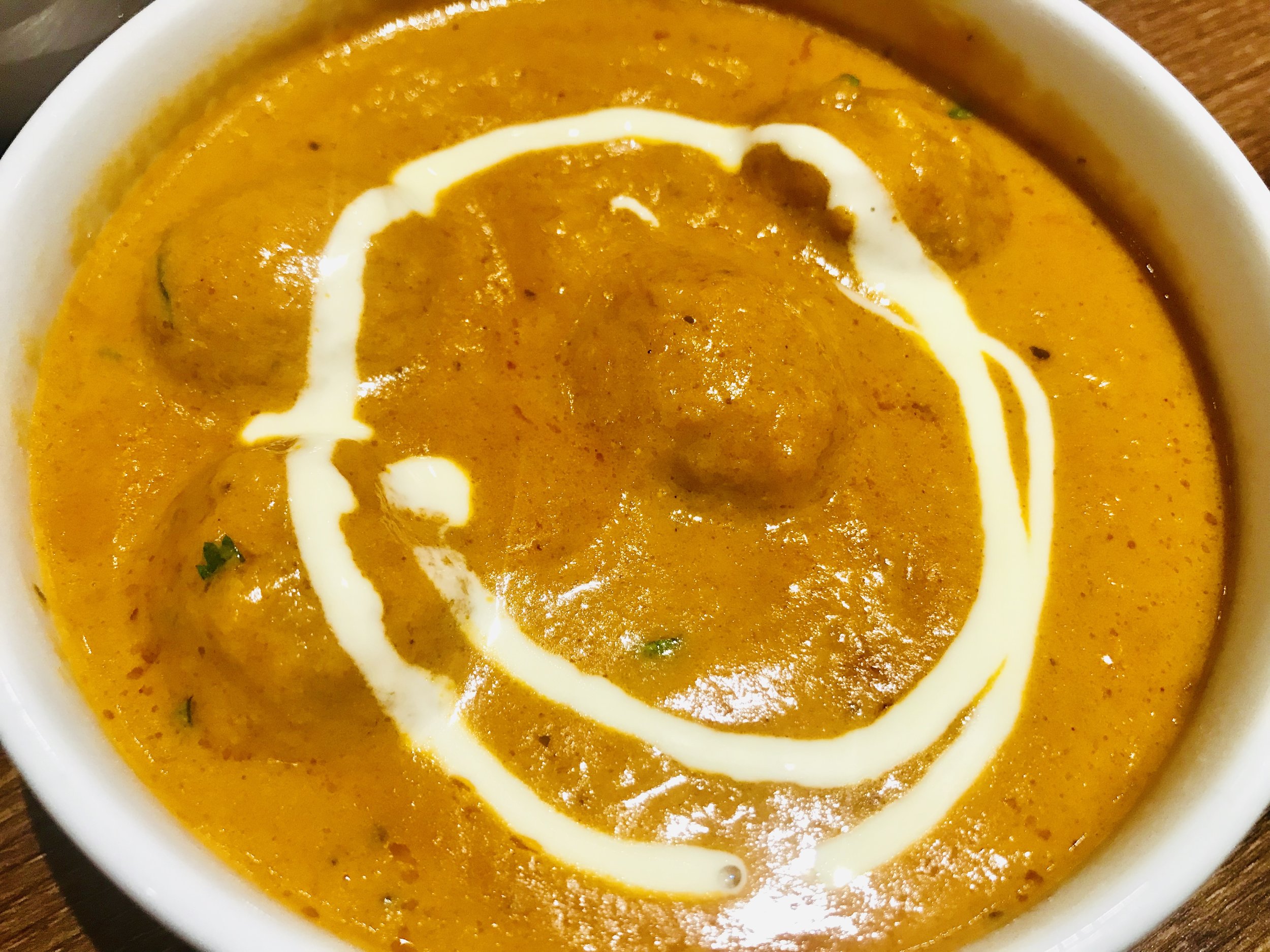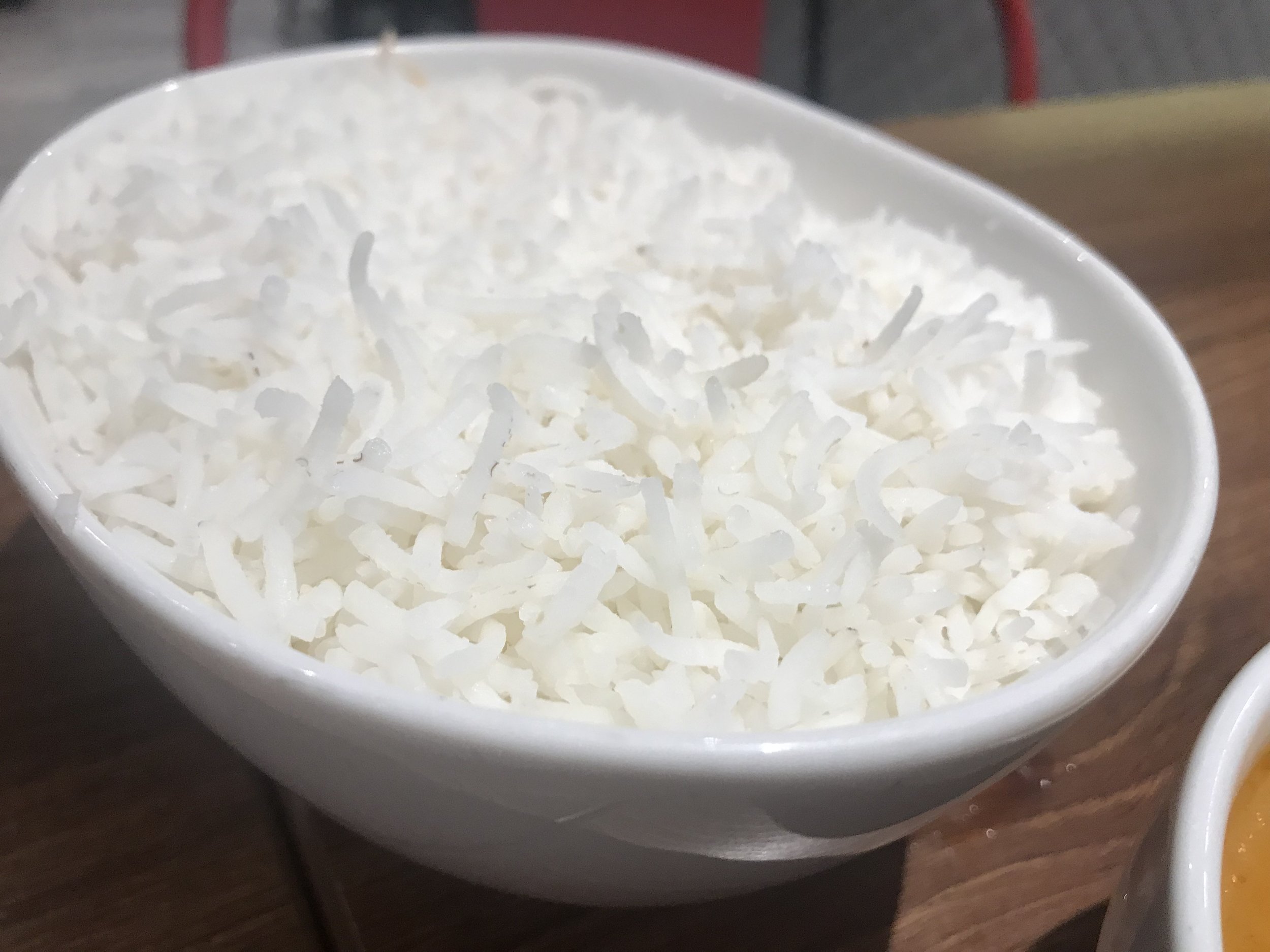 Shriya's Flavours of India
1P2 Forum Plaza
205 Pacific Highway
St. Leonards, Sydney
This place mostly caters for the lunch time crowds in St Leonards but they've now opened for dinners as well. It's certainly a lot quieter then to get some of their tasty Indian food.
Whilst there are quite a few starters on the menu, they do have several mixed plates which give you a cross-section of tasty bites. Whilst Sir is a meat eater he was persuaded to go for the Veg Sampler to start. This had two paneer tikka's, two aloo tikki's and two samosa's. It turned out to be a good choice. All three were tasty and the samosa was positively enormous. The two sauces that came with them went well too.
It was a chilly night and we both thought a couple of curries were the best option. We went for an oldy but a goodie in Butter Chicken and a vegetarian one (yes Mlady was on a roll this evening) with a Kofta Curry. Both were very tasty with plenty of sauce to soak up. Mlady's favourite was the Kofta Curry and Sir's was the Butter Chicken. However we both enjoyed both dishes.
You really can't have an Indian curry without some things to soak up the sauces. We always have both rice and naan. This evening we went for Garlic Naan which was amazing. We'd come back to Shriya's for the garlic naan alone - but we'd have to grab some curry too!
We finished with a bite (or ball) each of Gulab Jamun. Indian desserts are always very sweet and this was no exception. It was very good though with the donut like balls swimming in a lovely sweet syrup. We'd have had more but we already so full.
There were a lot more things on the menu that we would have liked to try. We just didn't have the room.
Shriya's Flavours of India has very good ratings from its customers. It's a simple place that serves really good food that people obviously recognise and like.