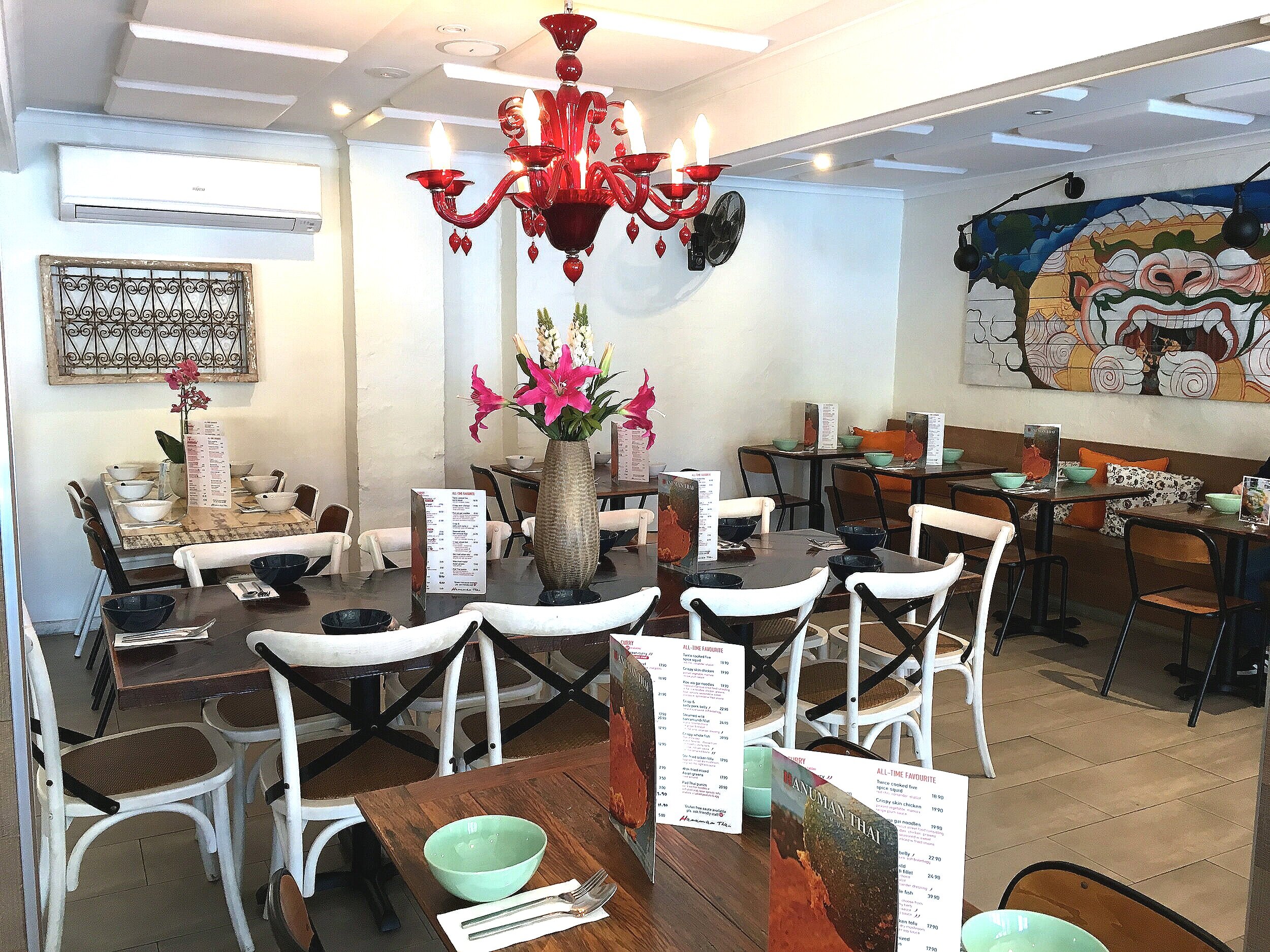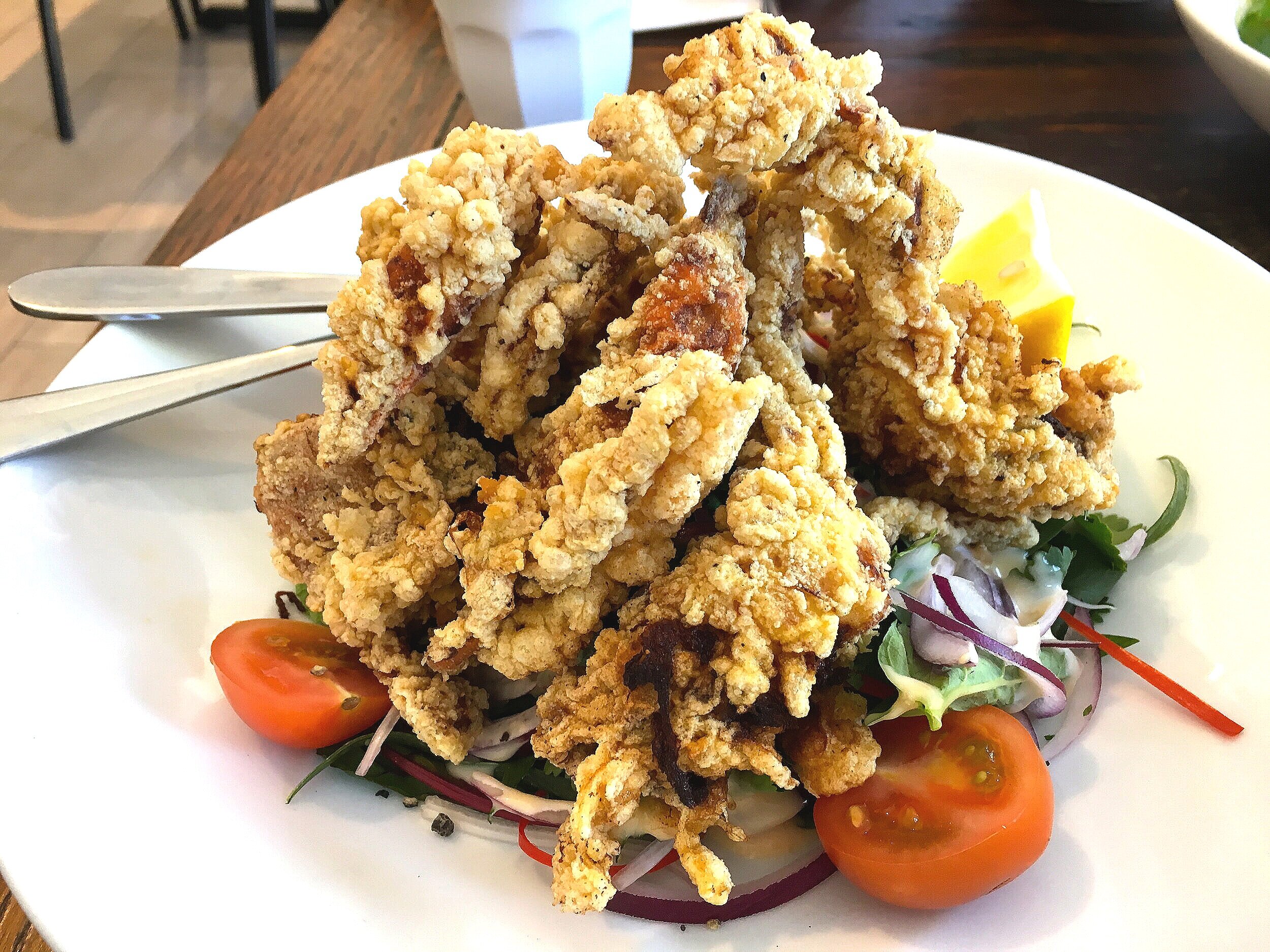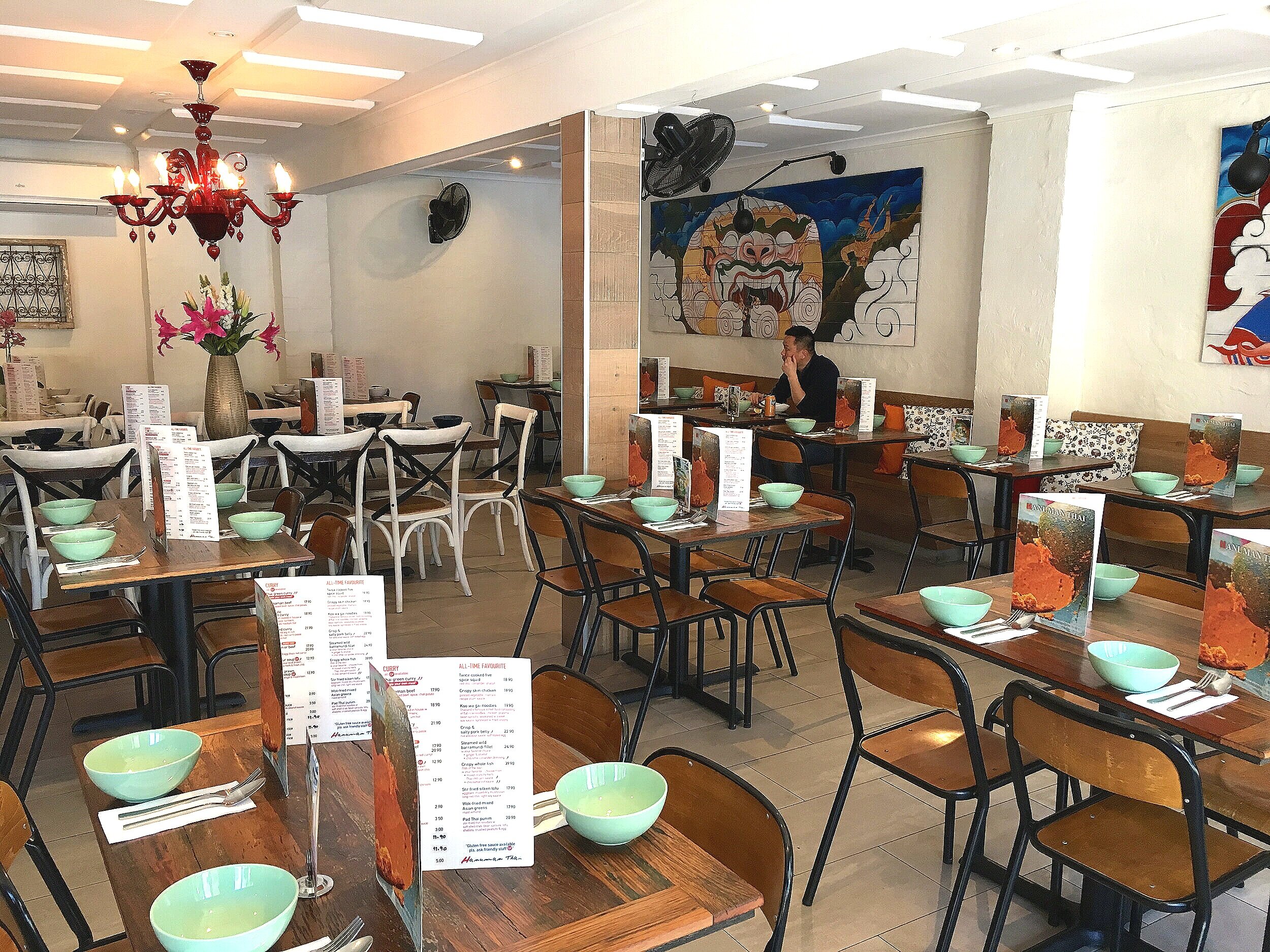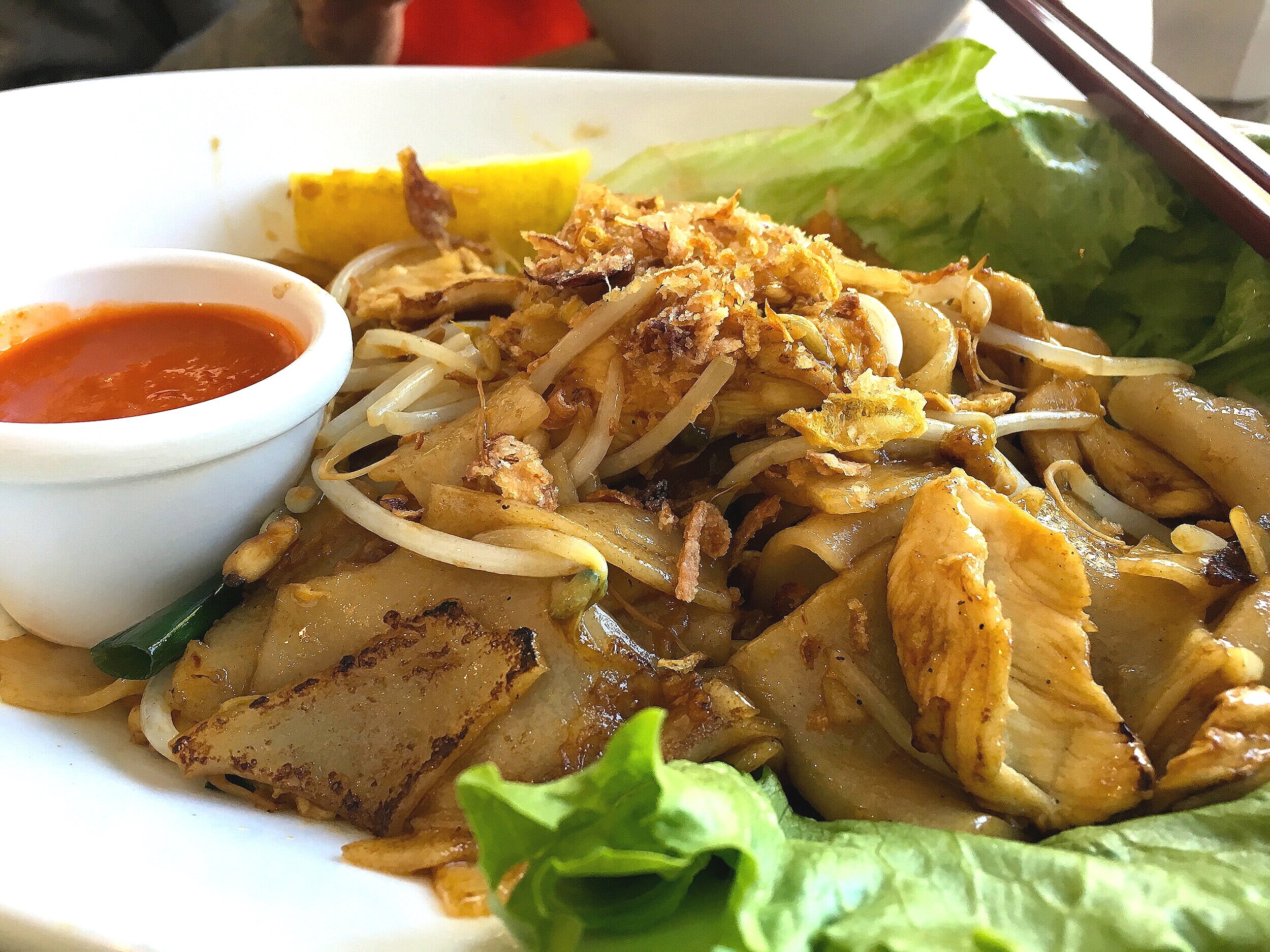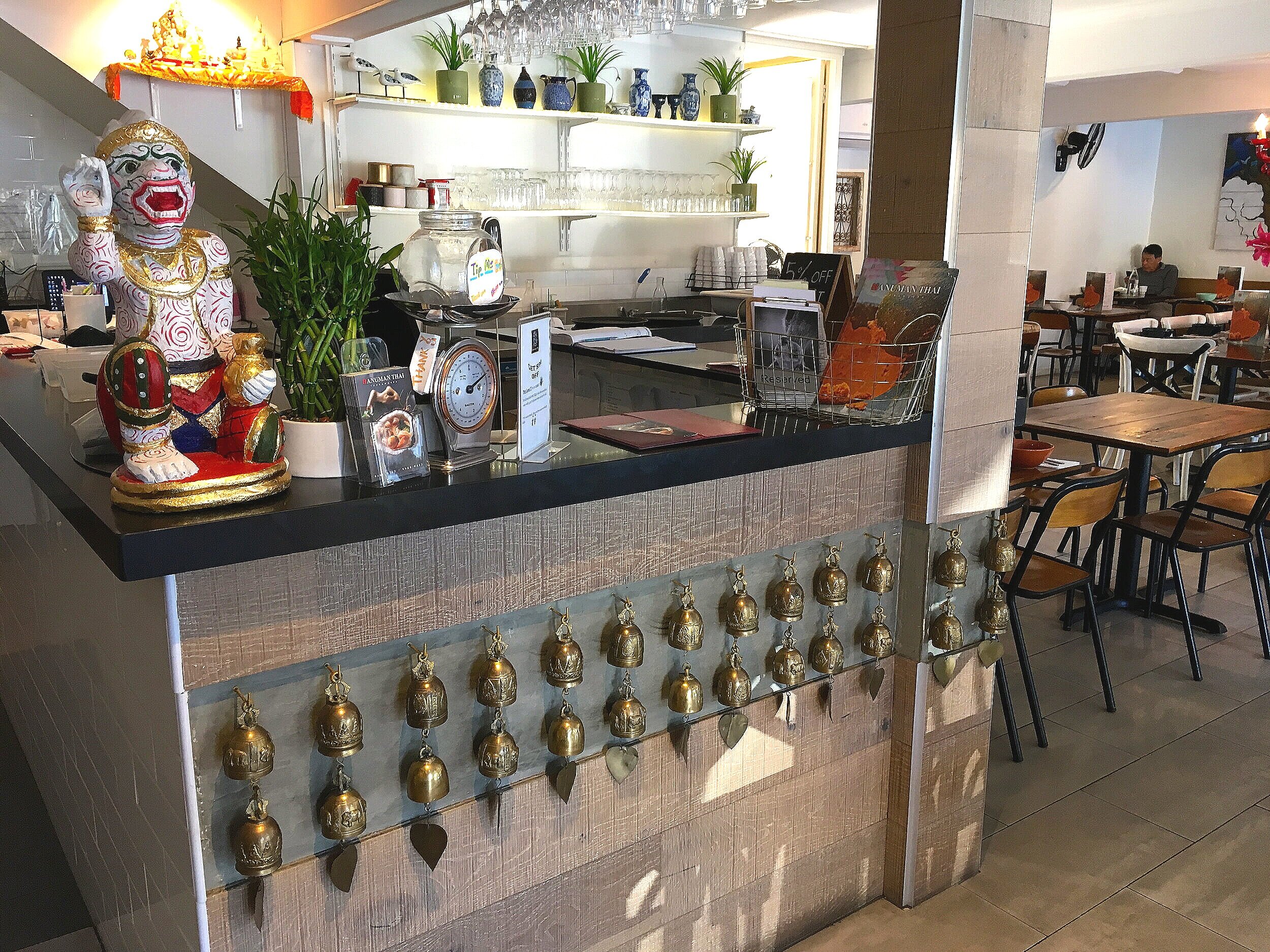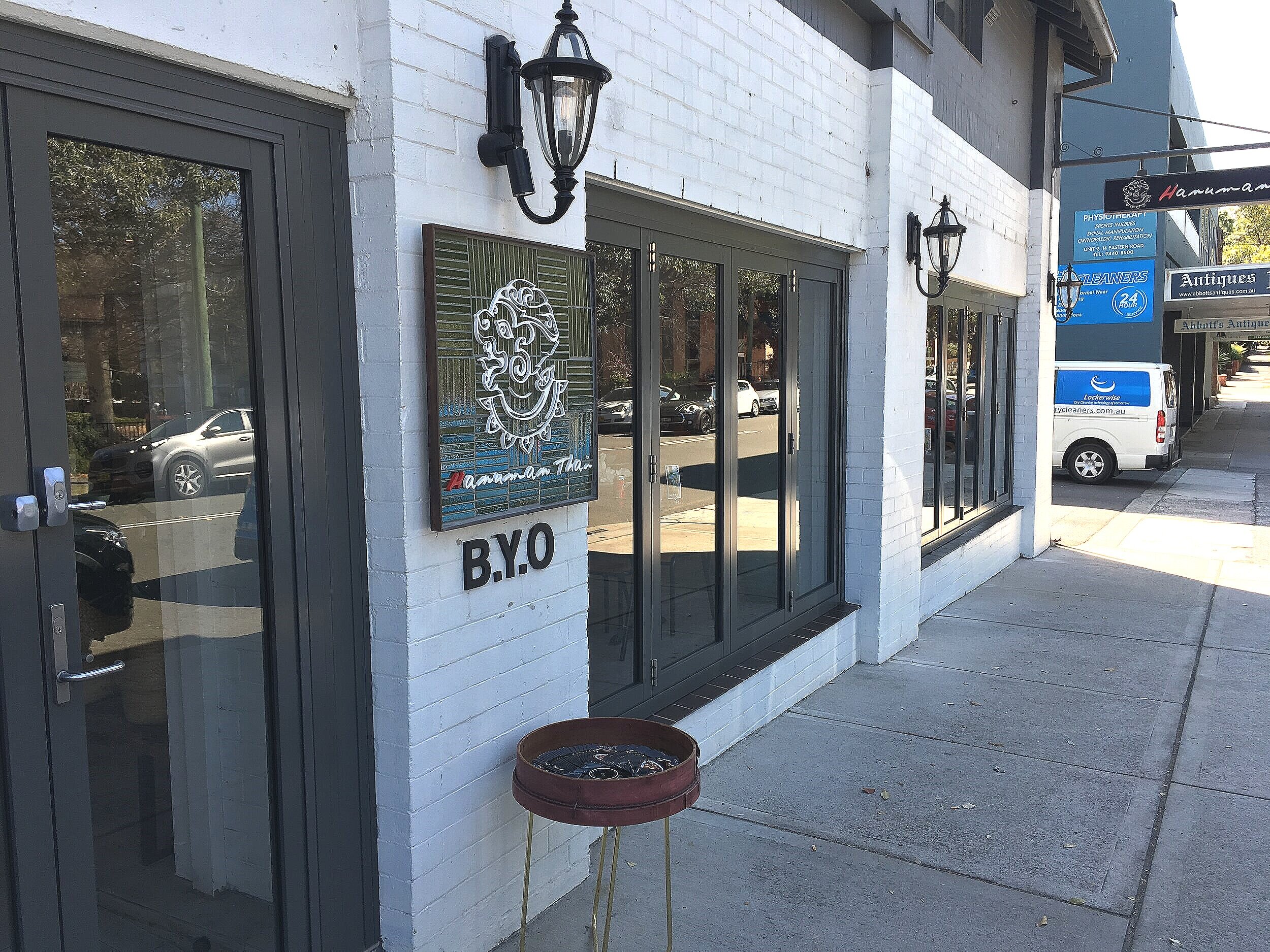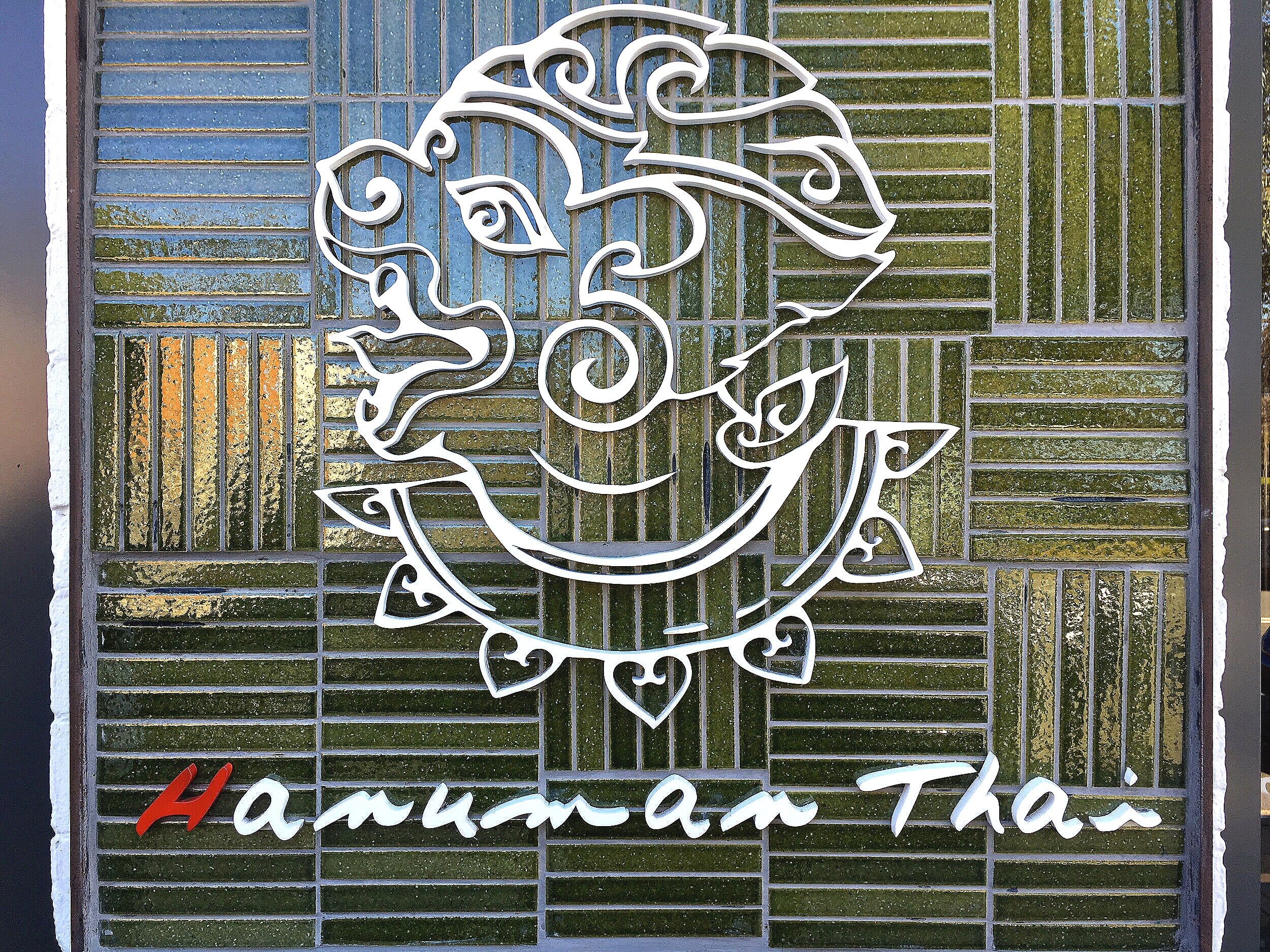 Hanuman Thai
4 Eastern Rd.
Turramurra, Sydney
This really tasty Thai place is located next to the station at Turramurra. It's quite a large space and the décor is warm and friendly yet stylish. The menu features all-time Thai favourites as well as some interesting combinations and Chef's suggestions. If it isn't on the menu, you can even create your own dish from the options of rice and noodles, sauces and curries and meat/seafood.
We opt to share our dishes. The Massaman Beef arrived, hot and fragrant, with super tender meat and a deliciously aromatic sauce. It was superb.
The Koo Wa Gai Noodles were such a tasty combination of flat rice noodles, chicken, prawns, bean sprouts and a seasoning of sweet soy sauce. This dish had a delicious barbecued taste and was topped with crispy fried onion. Everyone loved it.
Crispy Pork Larb was another winner, with fresh salad ingredients and a generous sprinkling of cubed crispy pork. The delicious larb dressing didn't disappoint – just the right flavour balance with a slight chilli kick. Wonderful!
Soft shell crab is an impressive thing, and this was another superb dish. The Deep Fried Spice Battered Soft Shell Crab had lots of flavour and a crispy spiced texture – lightly coated and not greasy.
Hanuman Thai is open every night for dinner from 5pm until 10pm. Lunch is Thursday to Sunday from 11am until 3pm.
We highly recommend Hanuman Thai for a great meal.