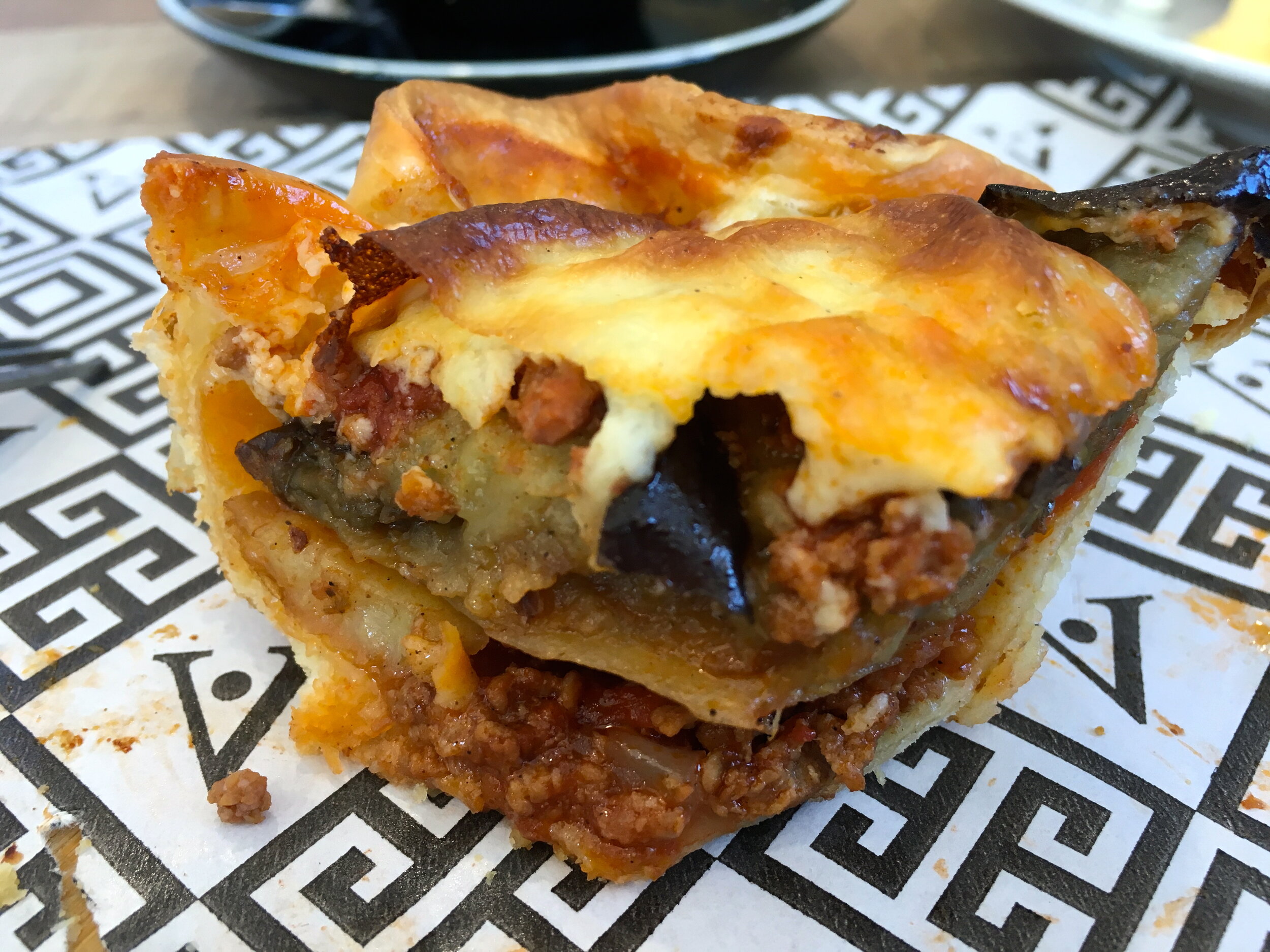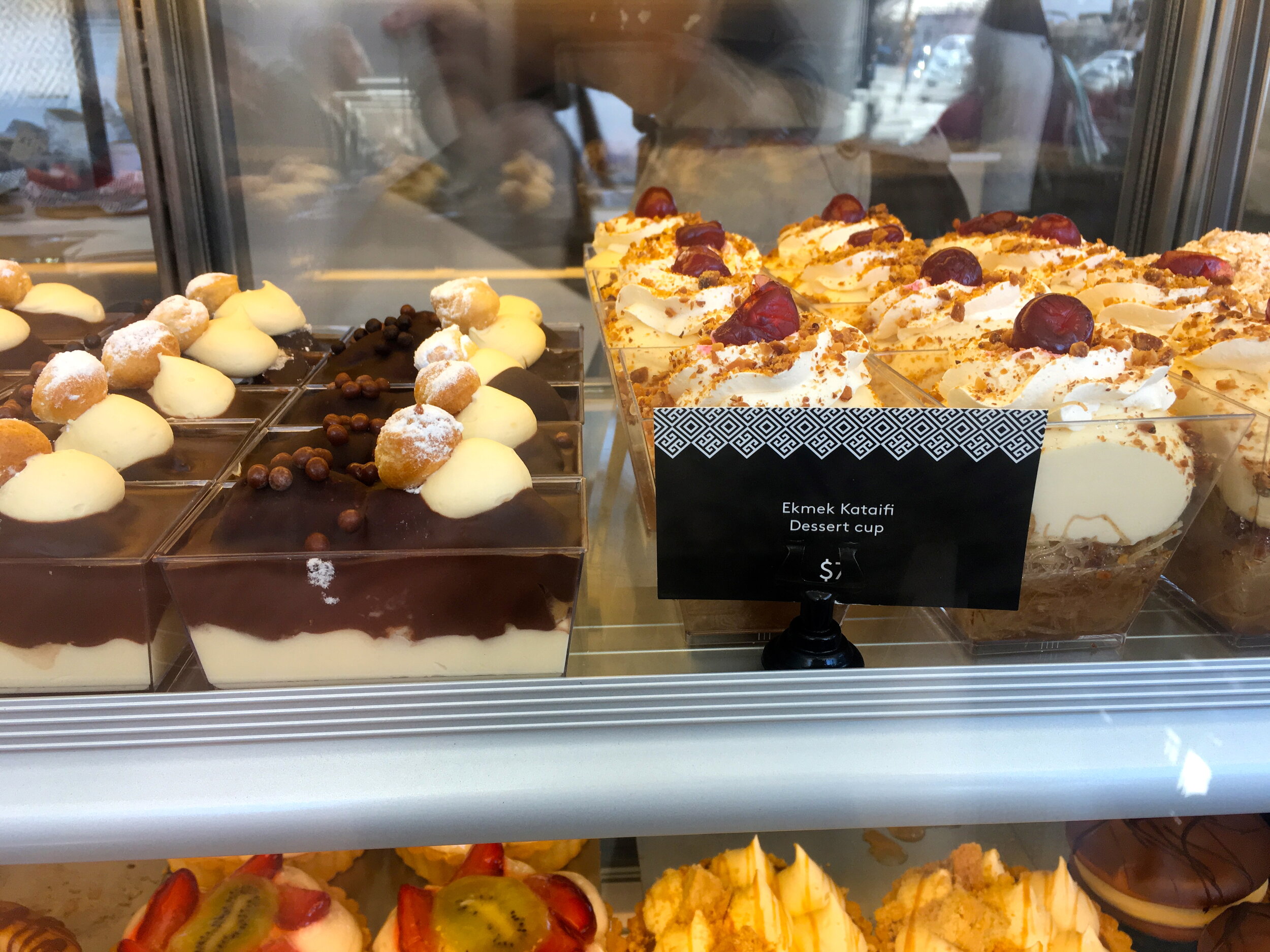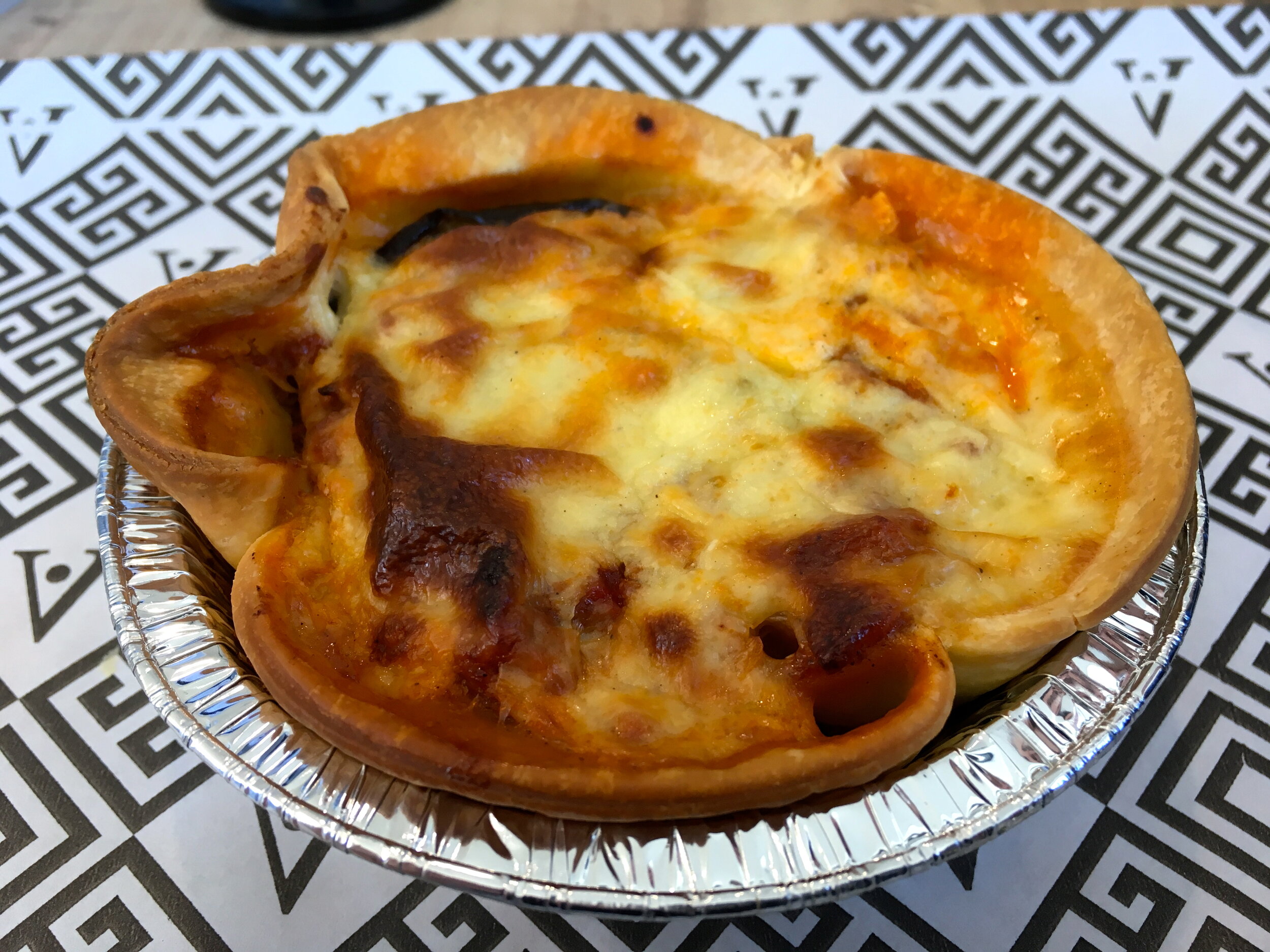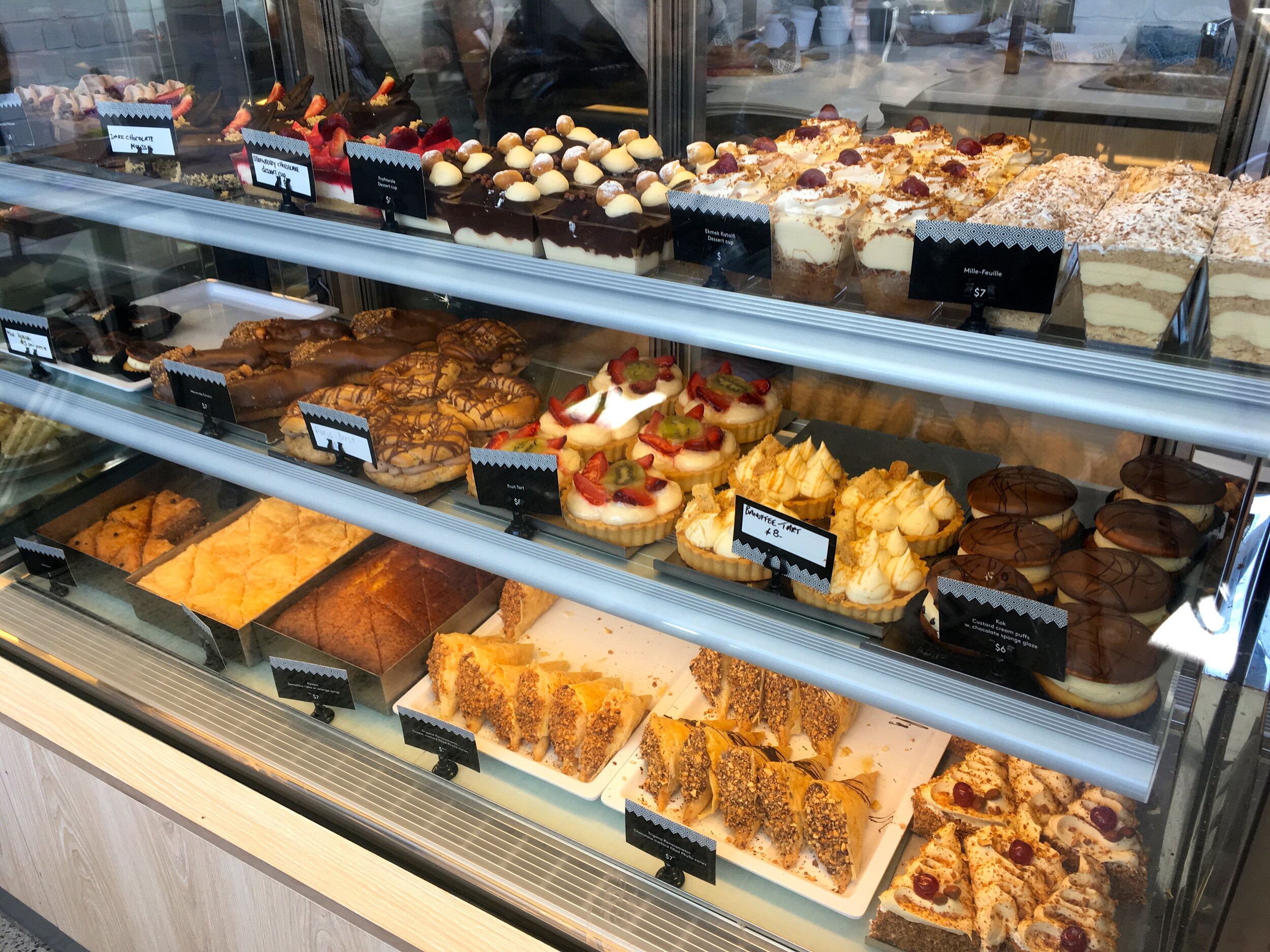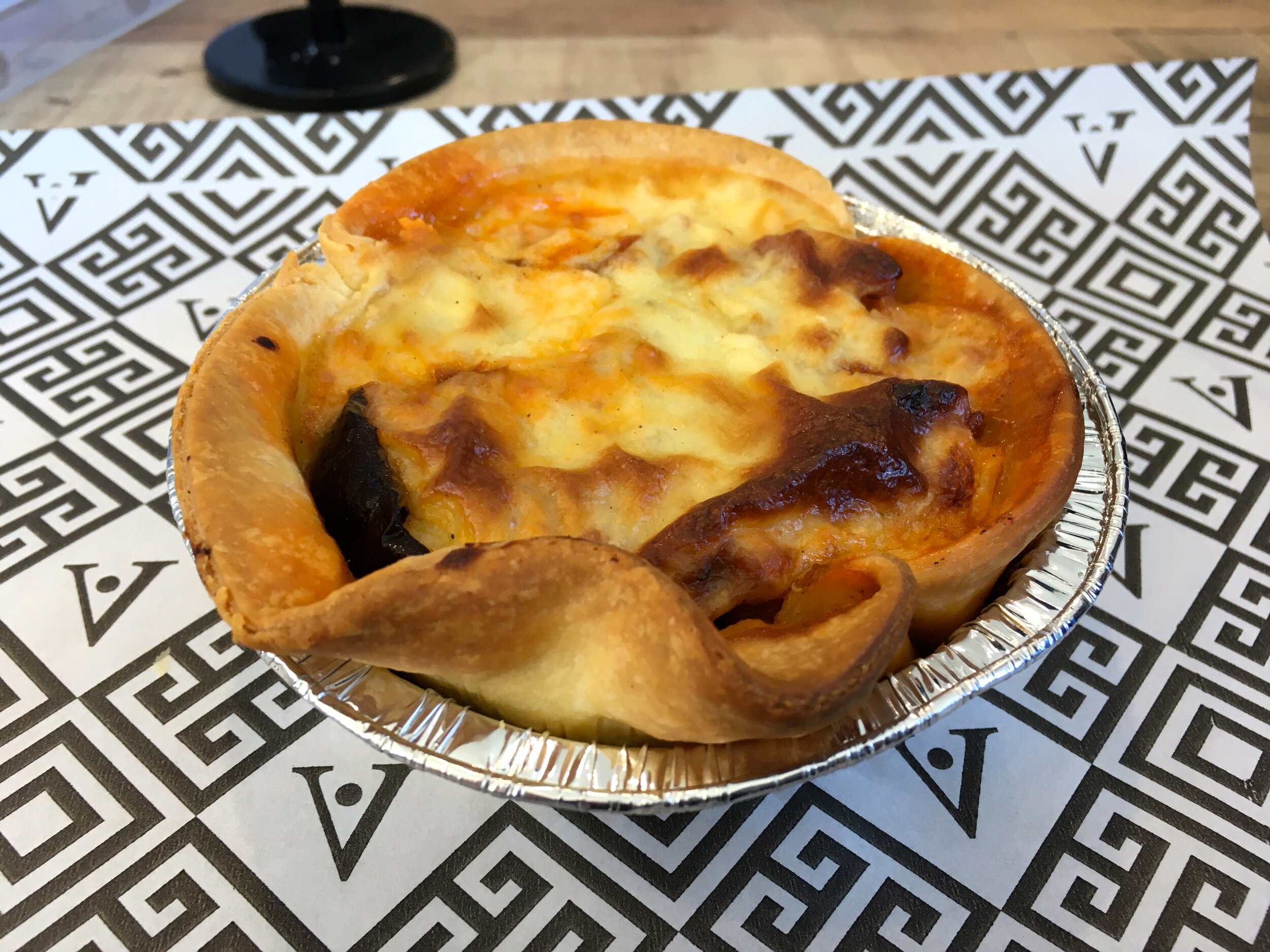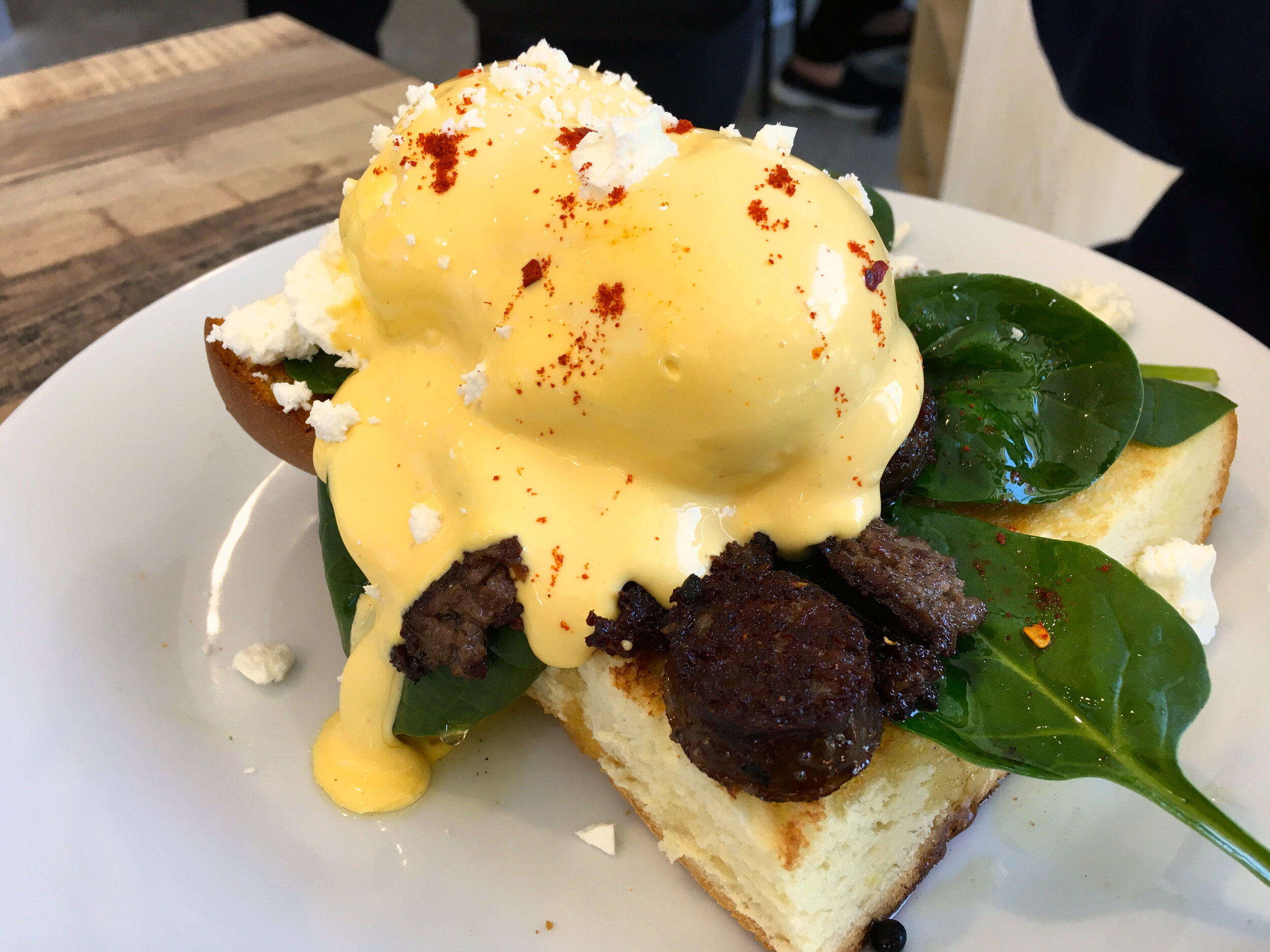 Alevri.HQ
260 Wardell Rd,
Marrickville, Sydney
Pastry lovers are flocking to this new artisan bakery in Marrickville. It's just what the locals wanted and what the non-locals wish they had. What an array of beautiful, artistic offerings, both sweet and savoury! Walk through the door and prepare to be amazed. Smells divine!
The space is bright and fresh and there is a hand-crafted brunch menu as well as the counter items to choose from. The menu is Greek-inspired with an Aussie twist. Traditional Greek pastries such as Peynerli and Koulouri, Tsoureki and Loukoumades adorn the counters as well as fresh bread, all baked in-house.
We'll try the traditional Greek coffee next time but the house coffee is great. There are also some delicious shakes and smoothies and the traditional Greek Frappe to try.
Chosen from the brunch menu, we start with Corinthian Eggs Benedict. Sweet Tsoureki bread topped with spinach, poached eggs, crumbled feta and Greek styled sausage – all smothered in home-made hollandaise. Of course the eggs are free-range and it was all delicious and hearty.
Another savoury must-have is the Moussaka Pie. This is a dreamy marriage of a really good moussaka with a pastry pie case. There were layers of tasty meat and eggplant, béchamel and cheese. We absolutely loved this dish!
Now how do you choose between the sweet pastries and desserts here? It's really a great problem to have but we had heard about the unique Baklava Cheesecake they make at Alevri.
We couldn't go past that, together with a Profiterole Dessert Cup. Wow. The cheesecake was as good as expected, with sticky, flaky, nutty pastry around a creamy filling. So good, this may just become famous! The profiteroles were great too – covered in cream and chocolate ganache.
We really enjoyed our visit to Alevri and husband and wife owners Aki and Kathy Daikos should be proud of their achievement and excited for the future. Open 7 days from 7am until 8pm it is certainly worth a visit.
Those Dames visited as guests of Alevri.HQ. Special thanks to Pascale for arranging everything.