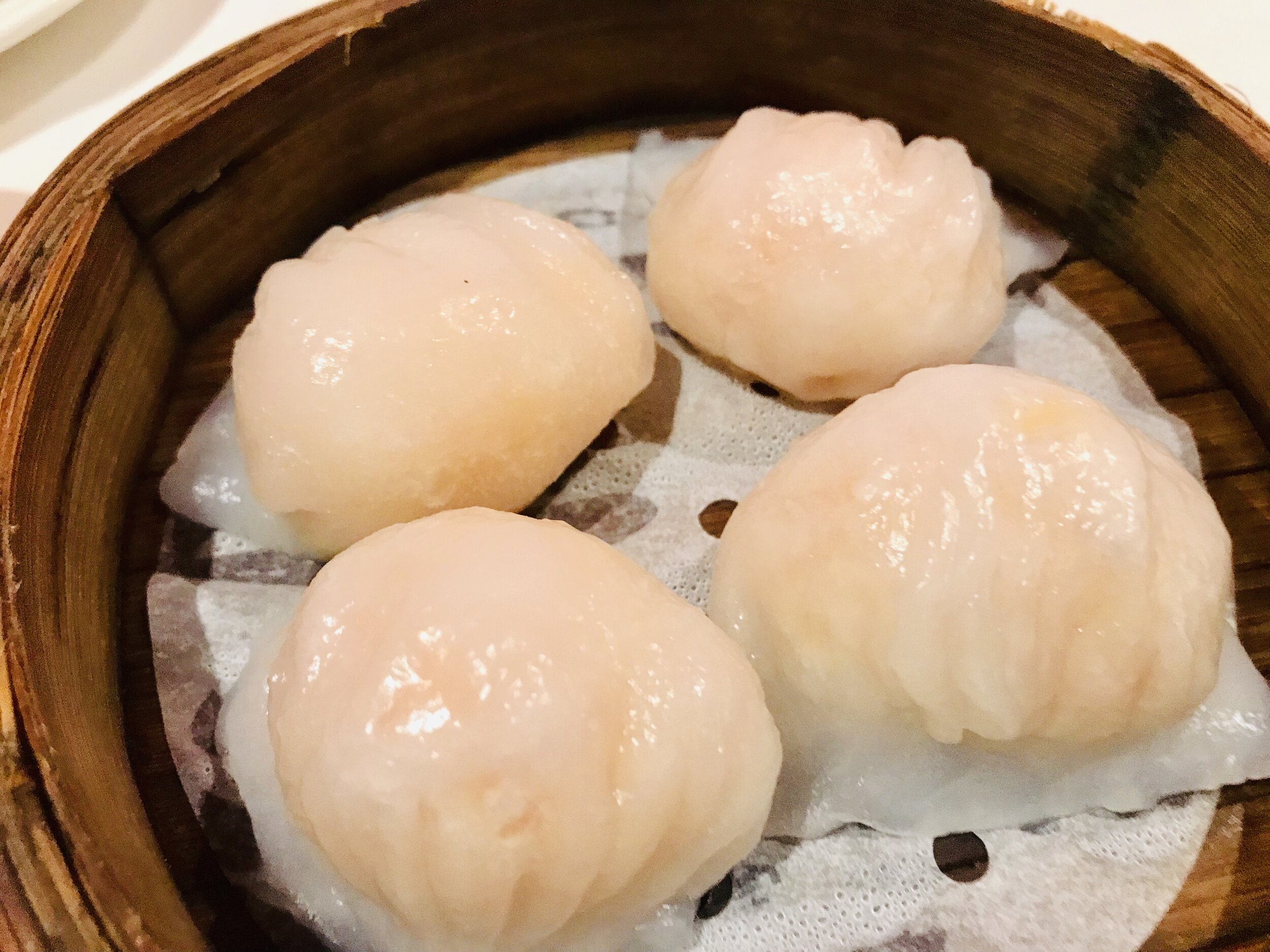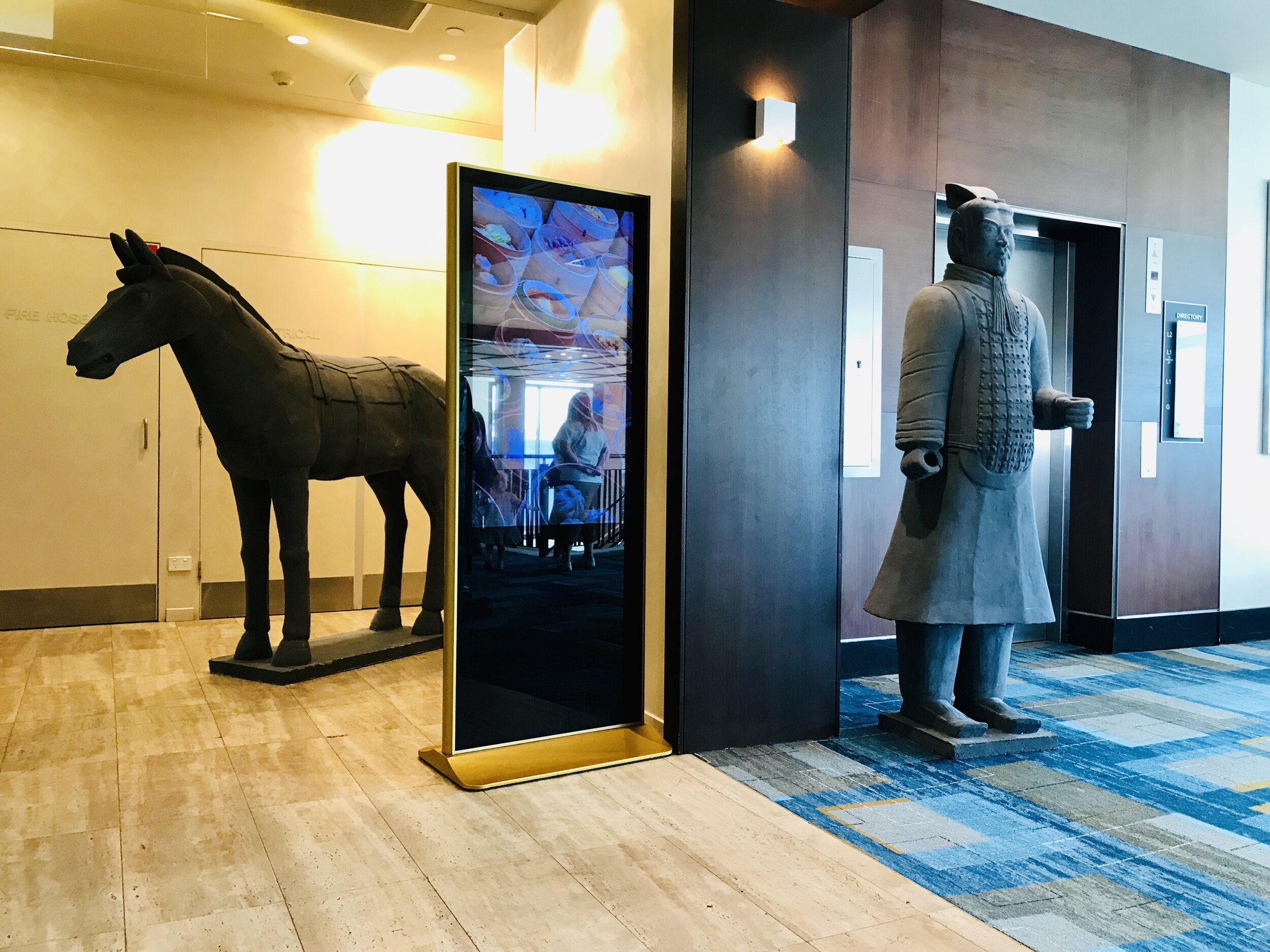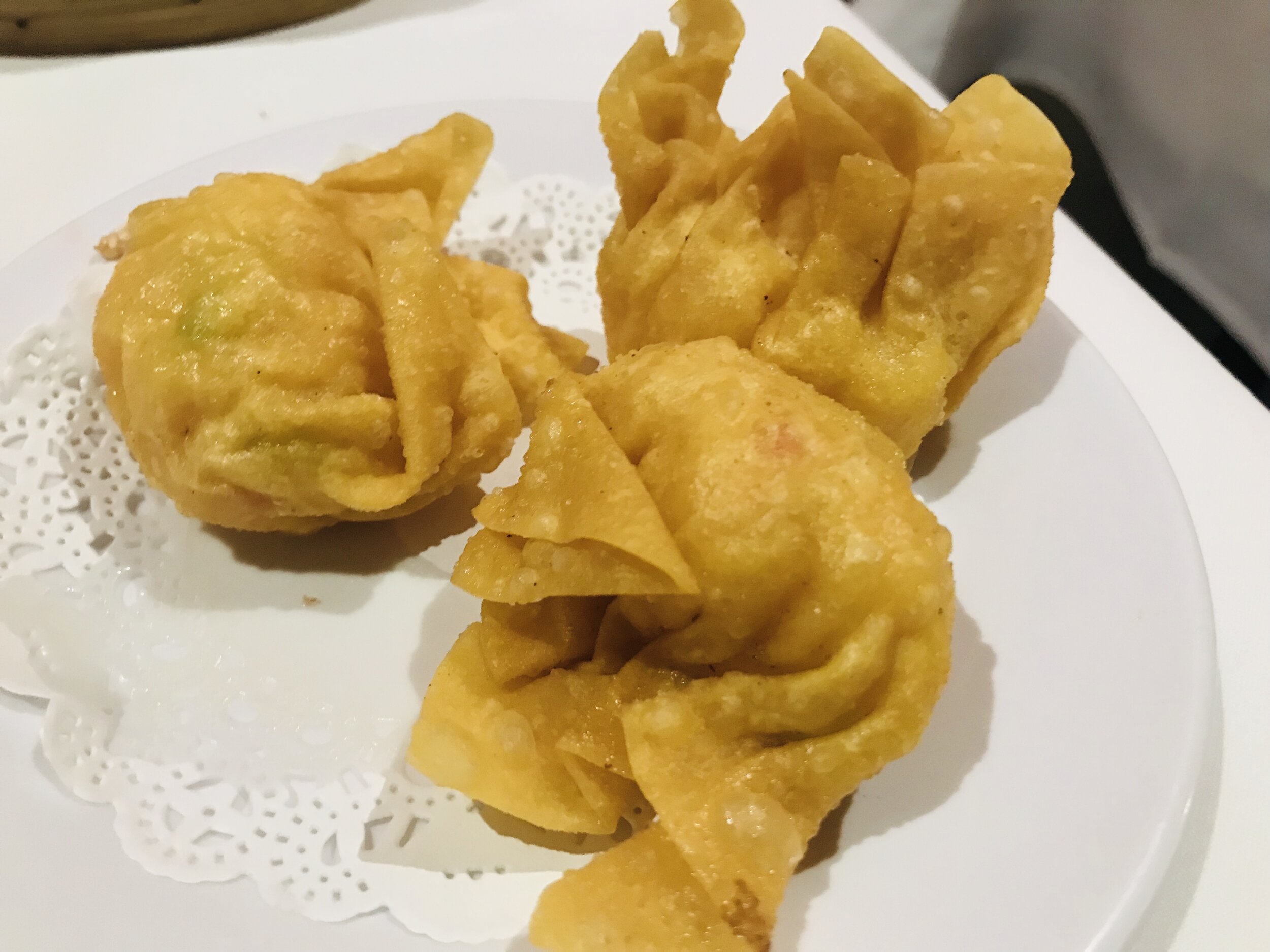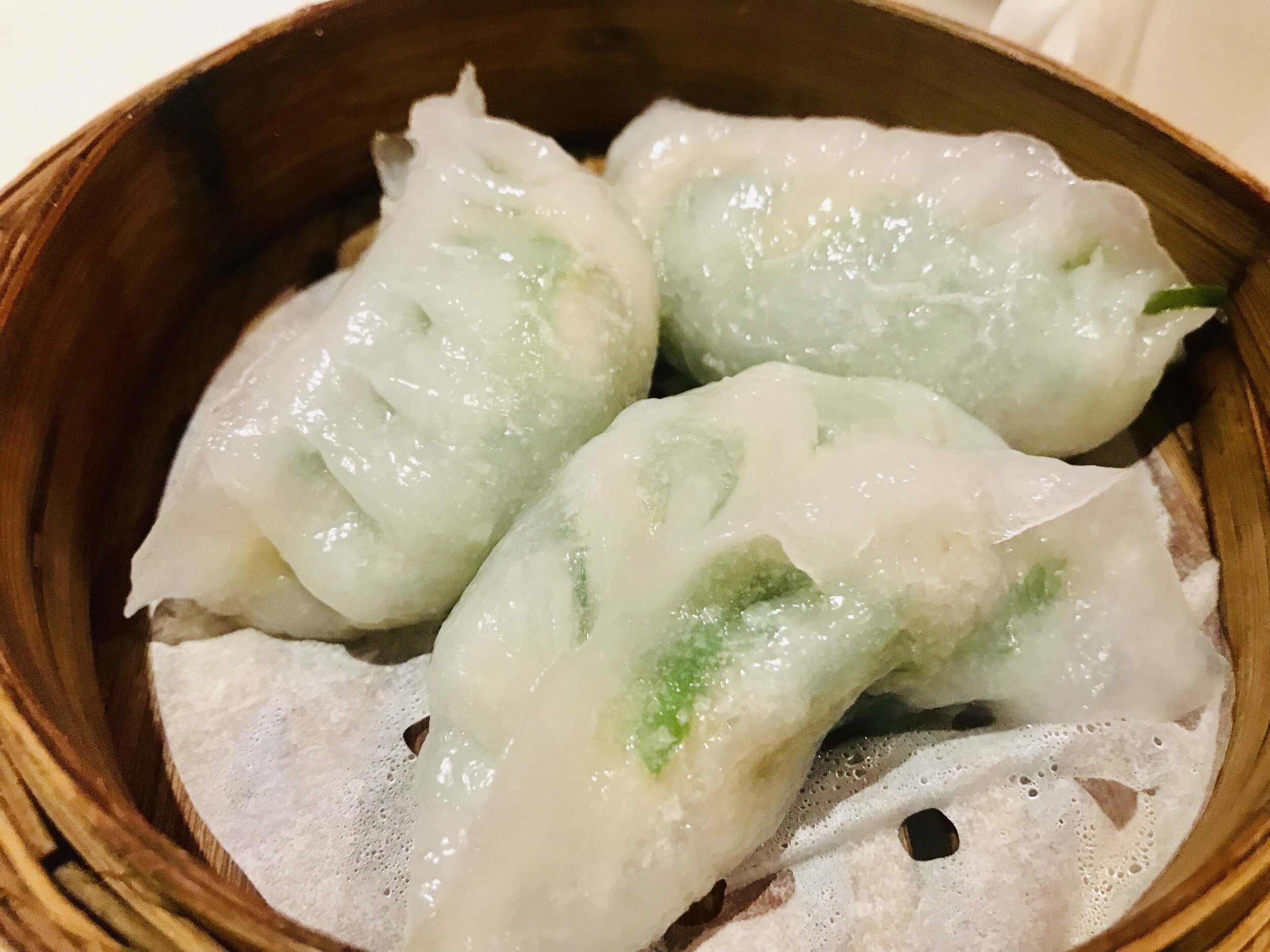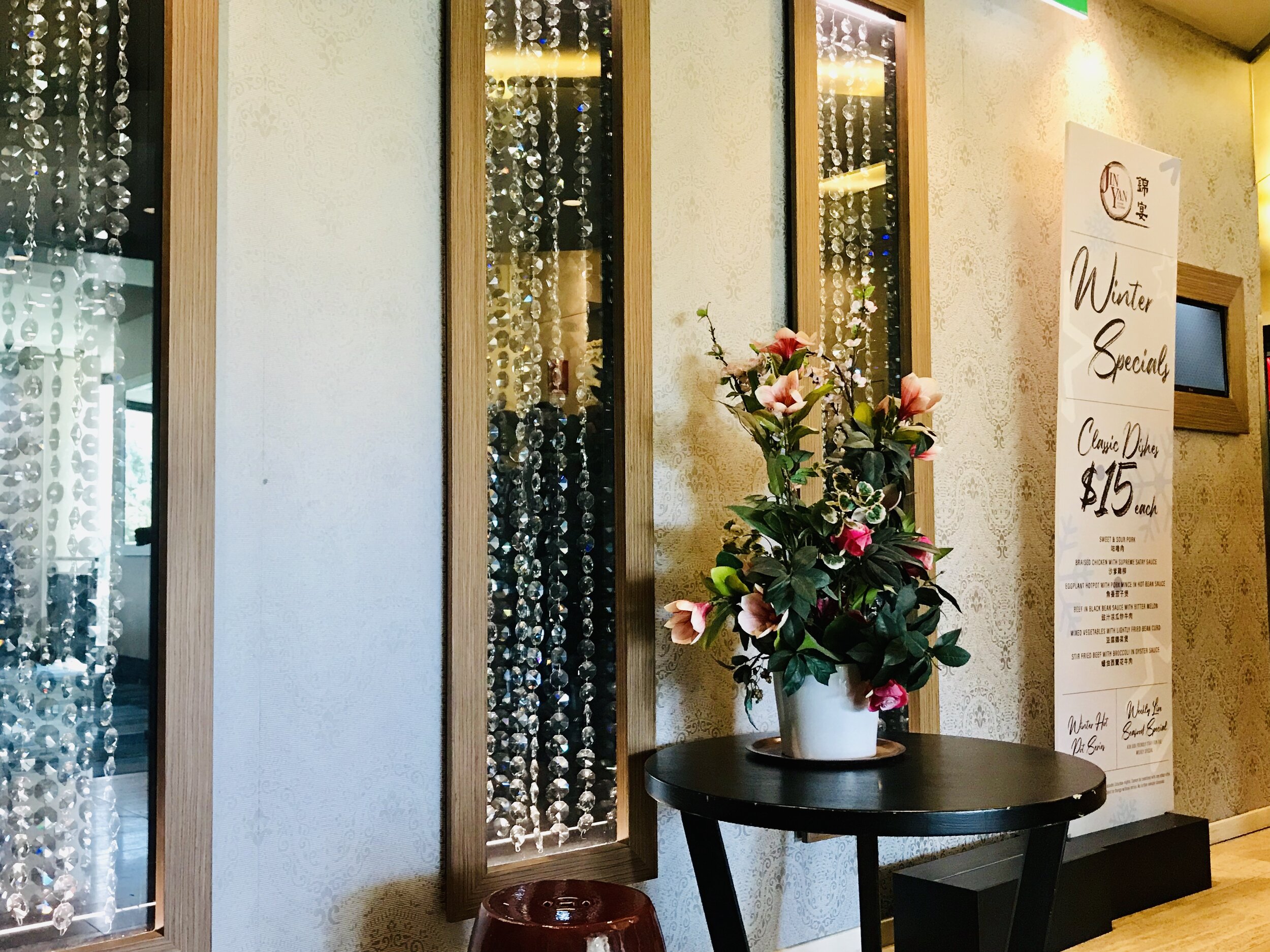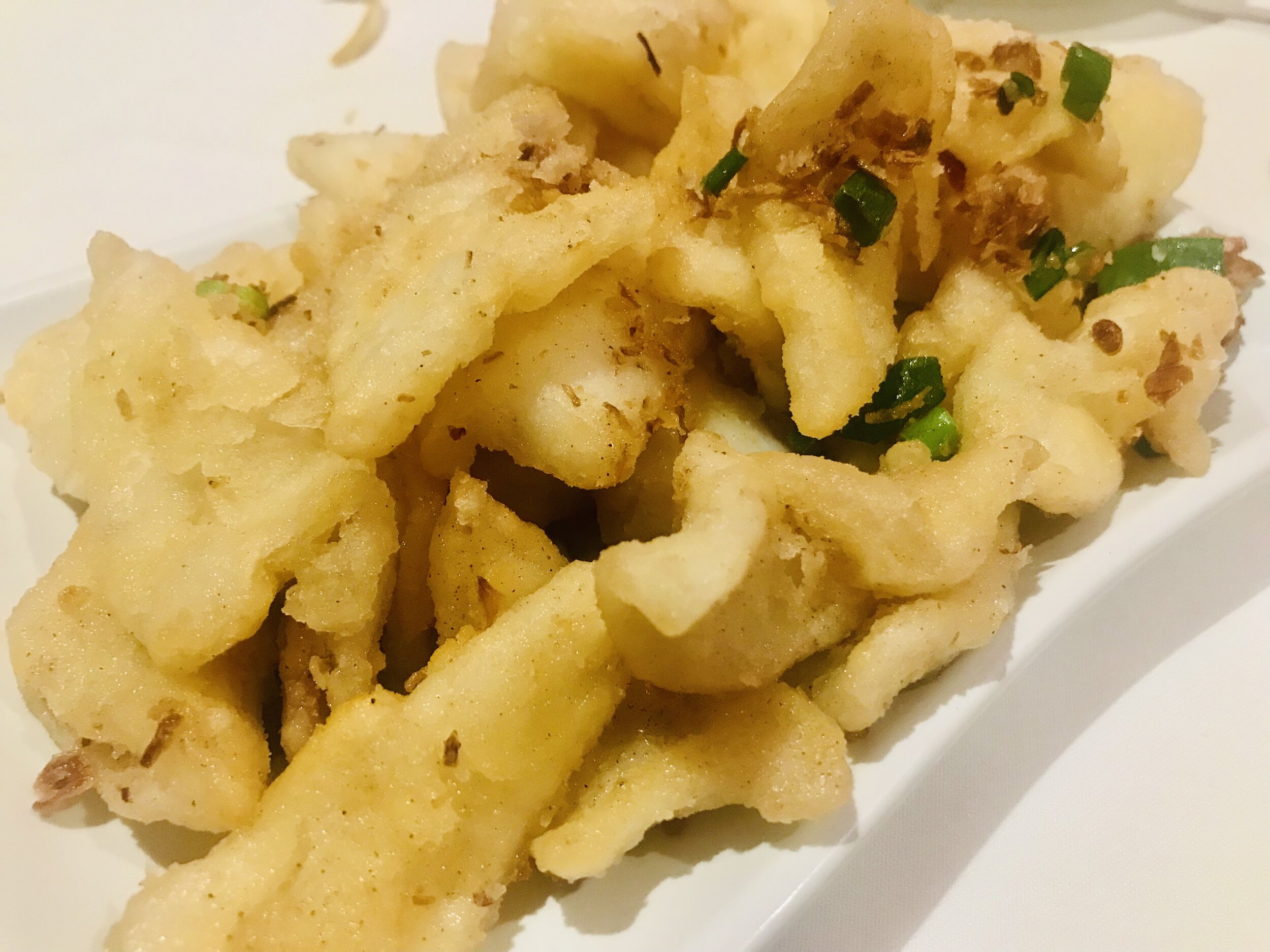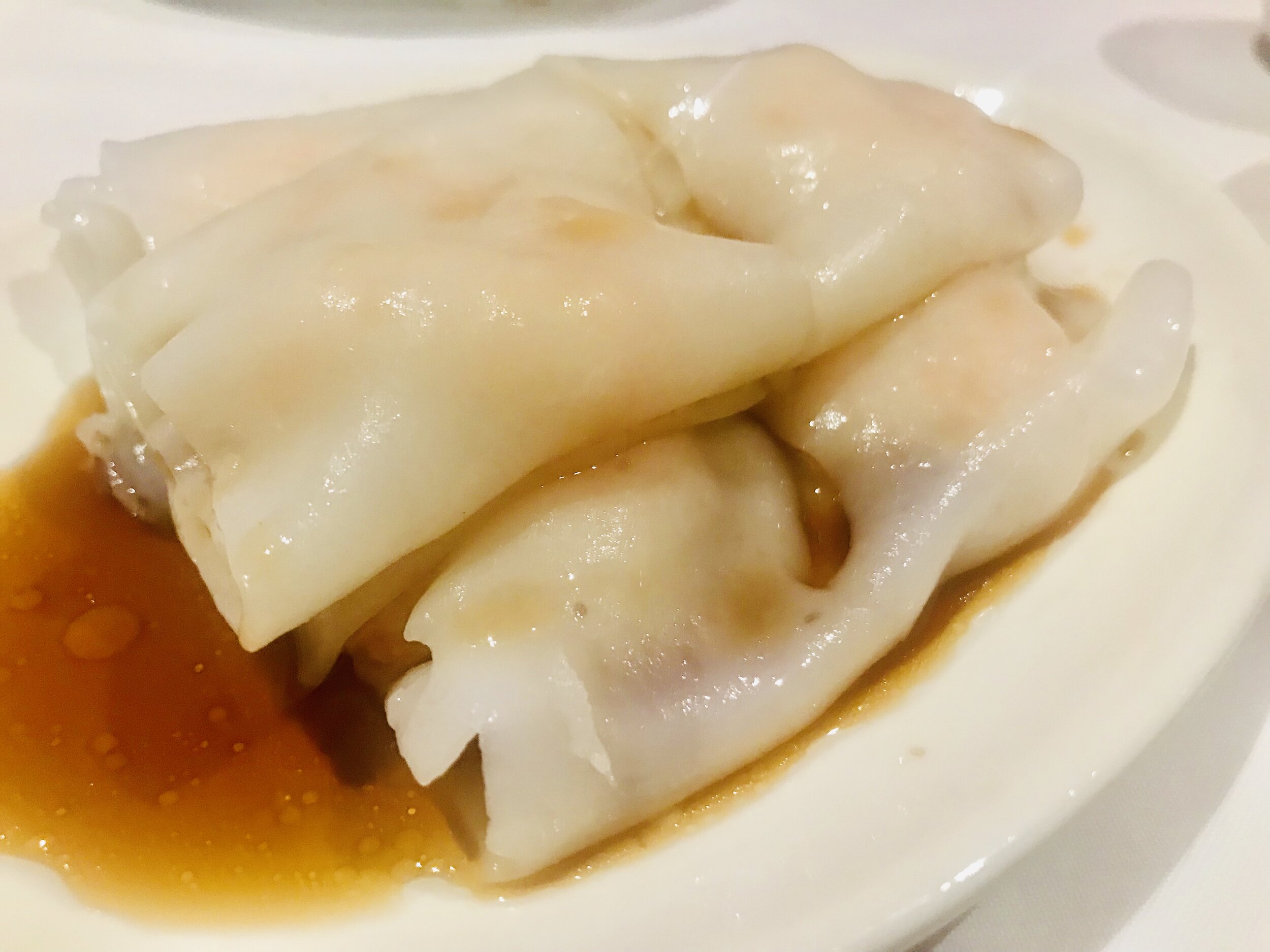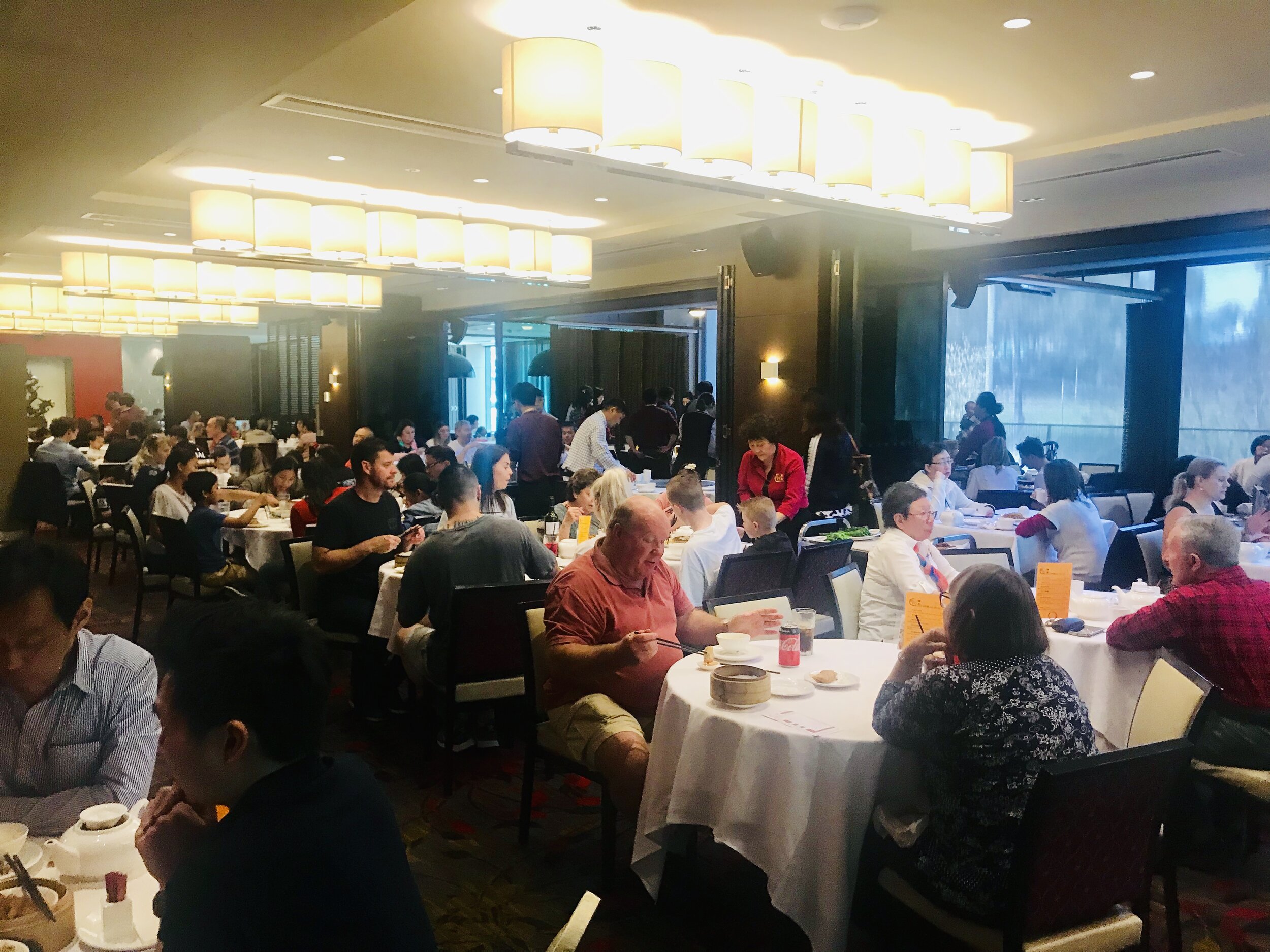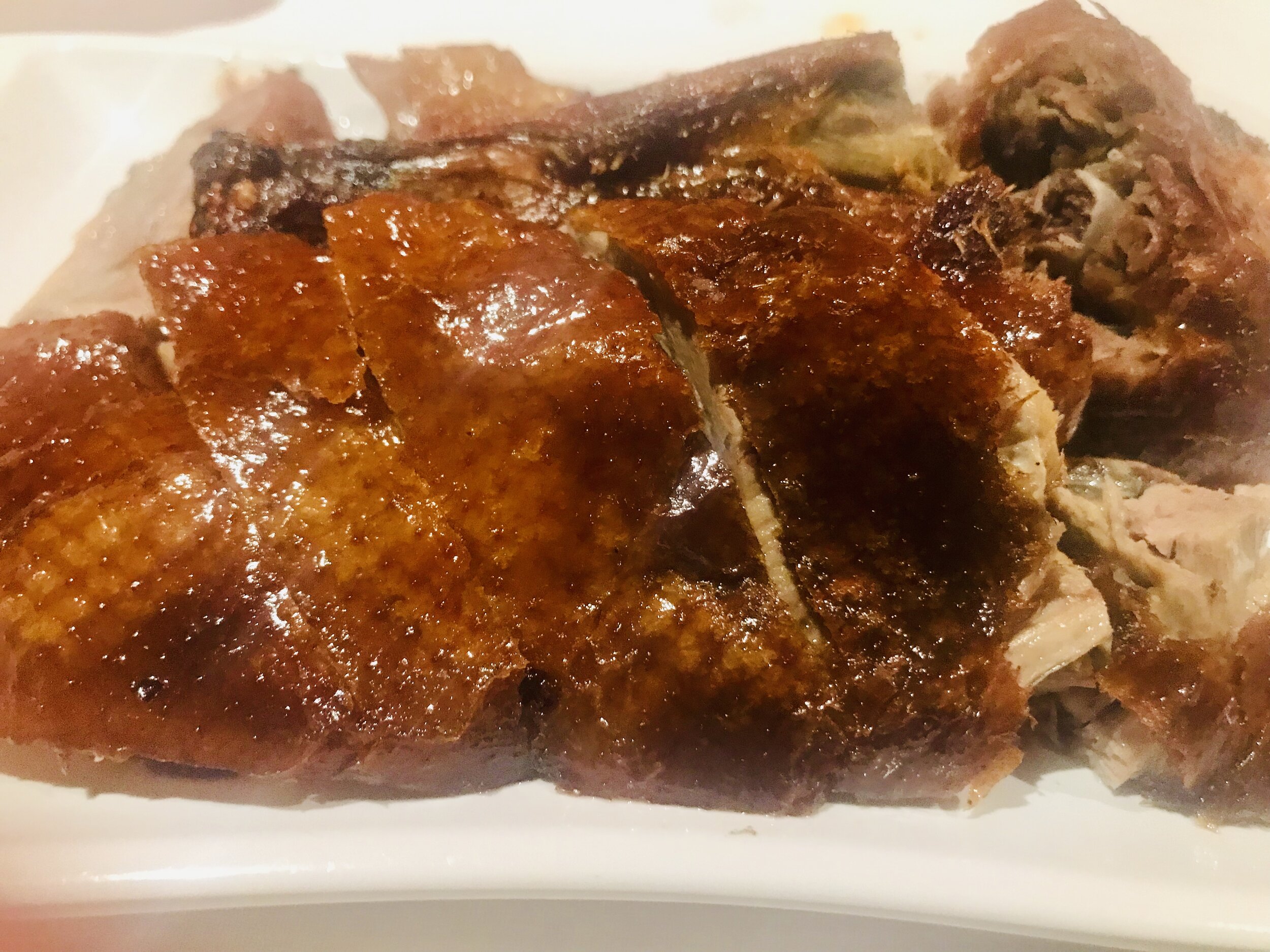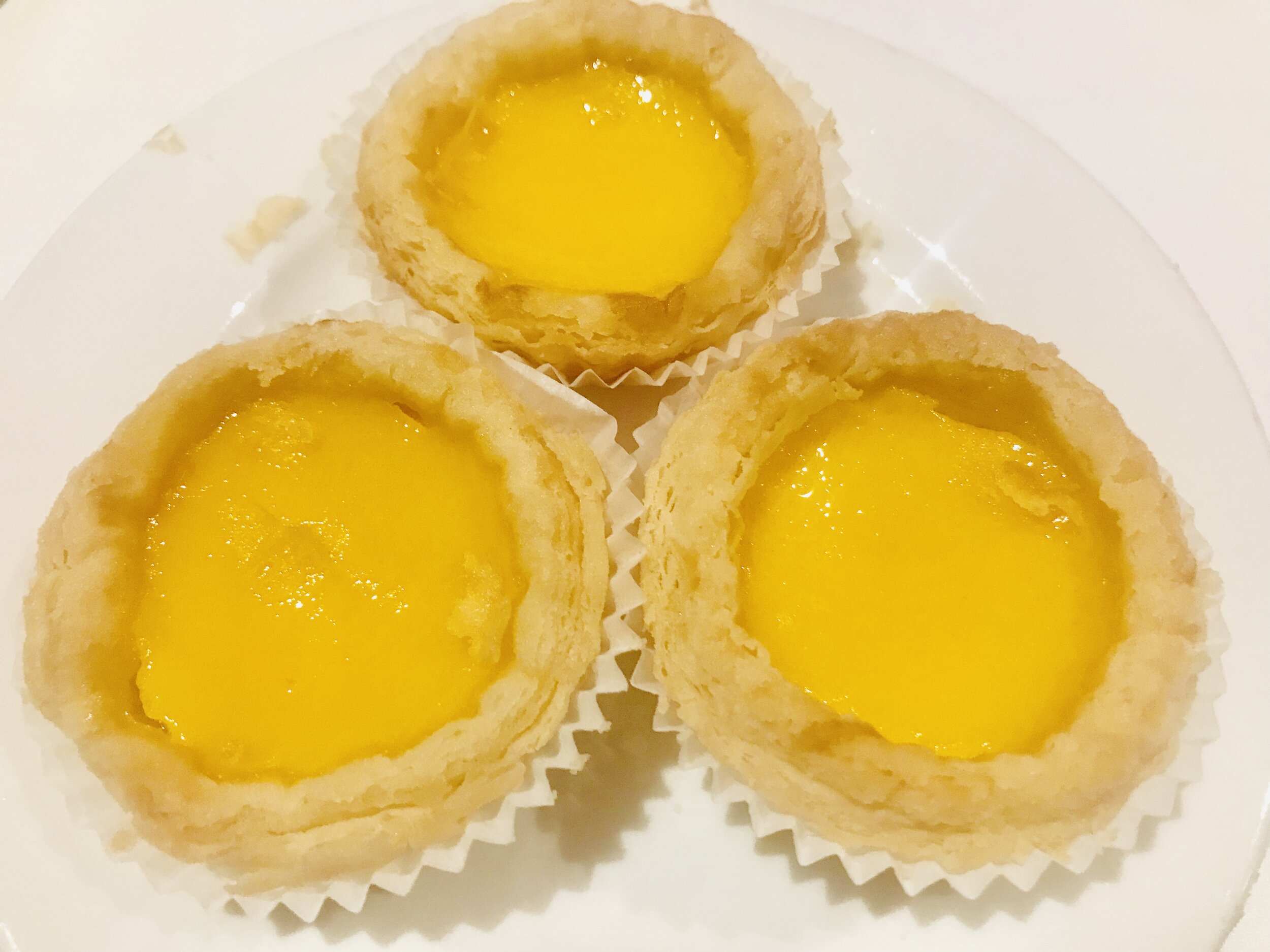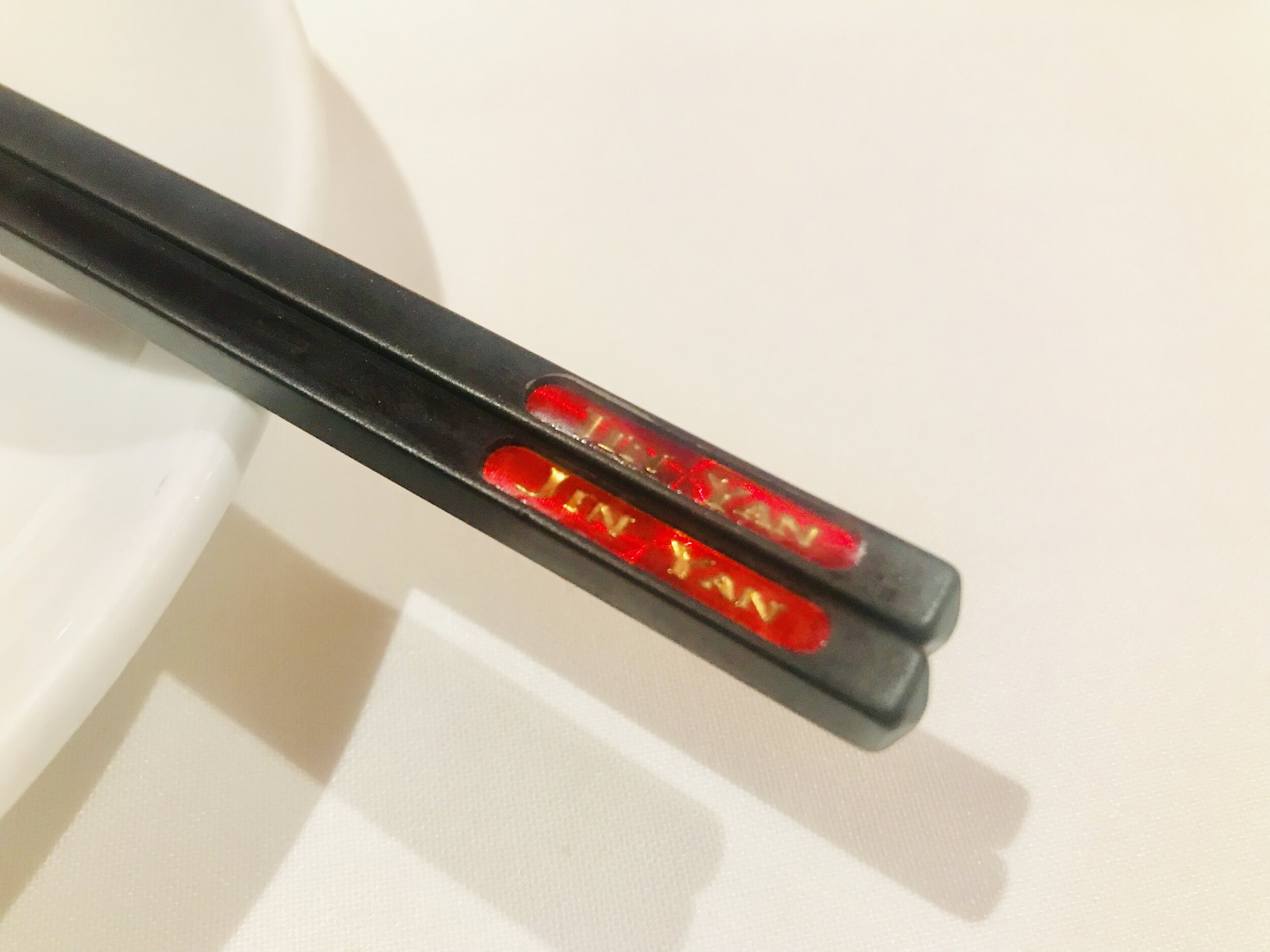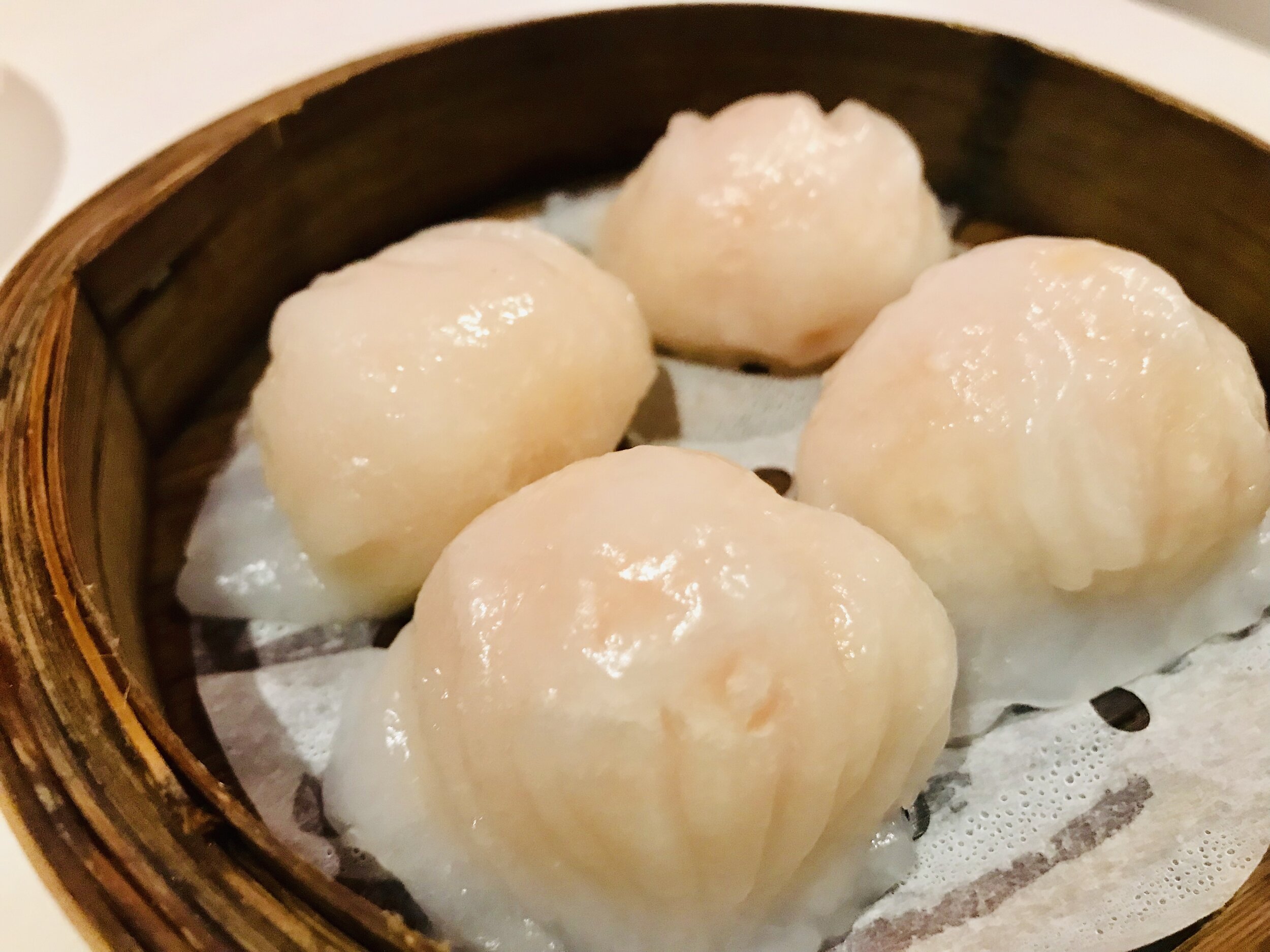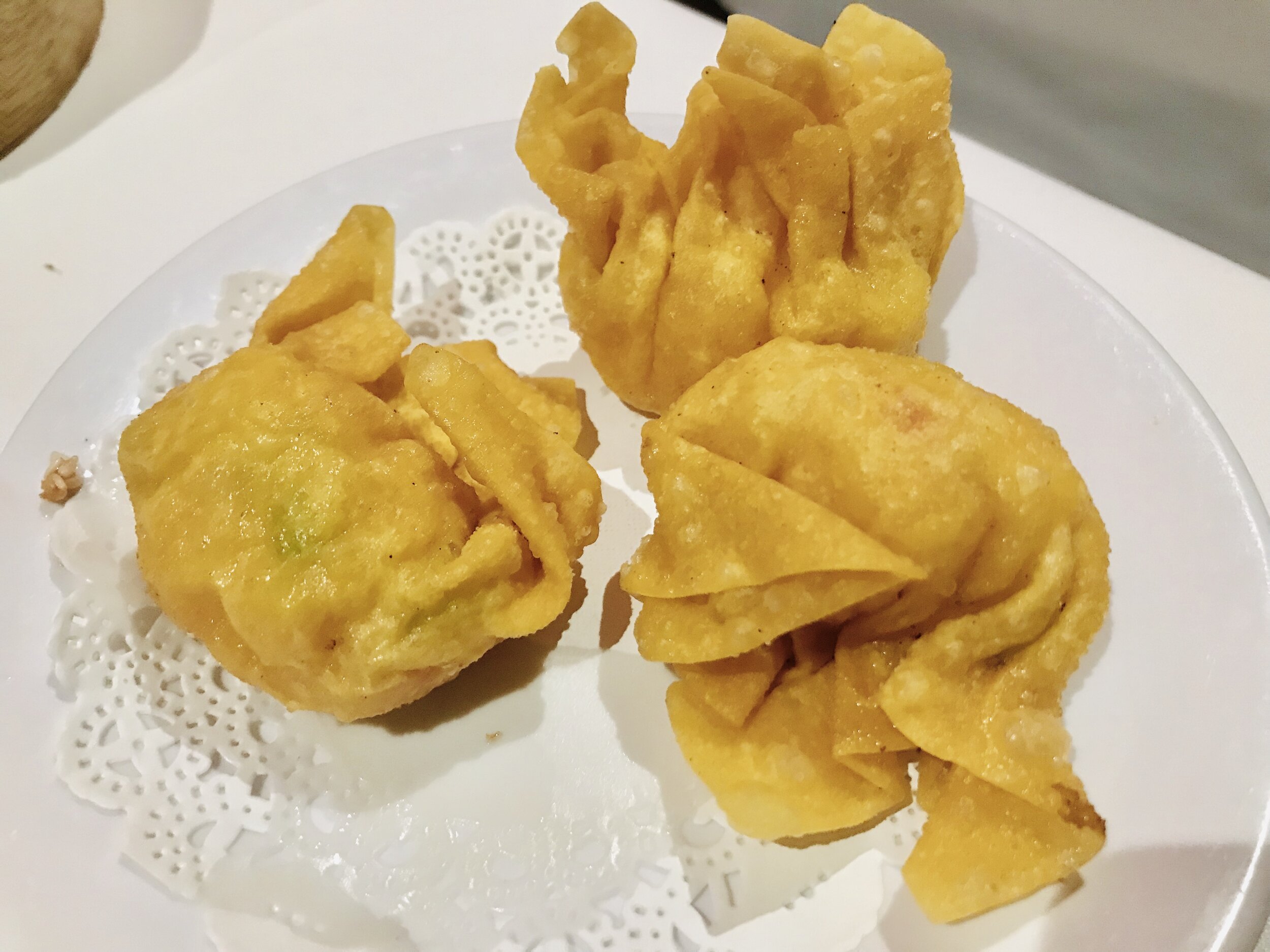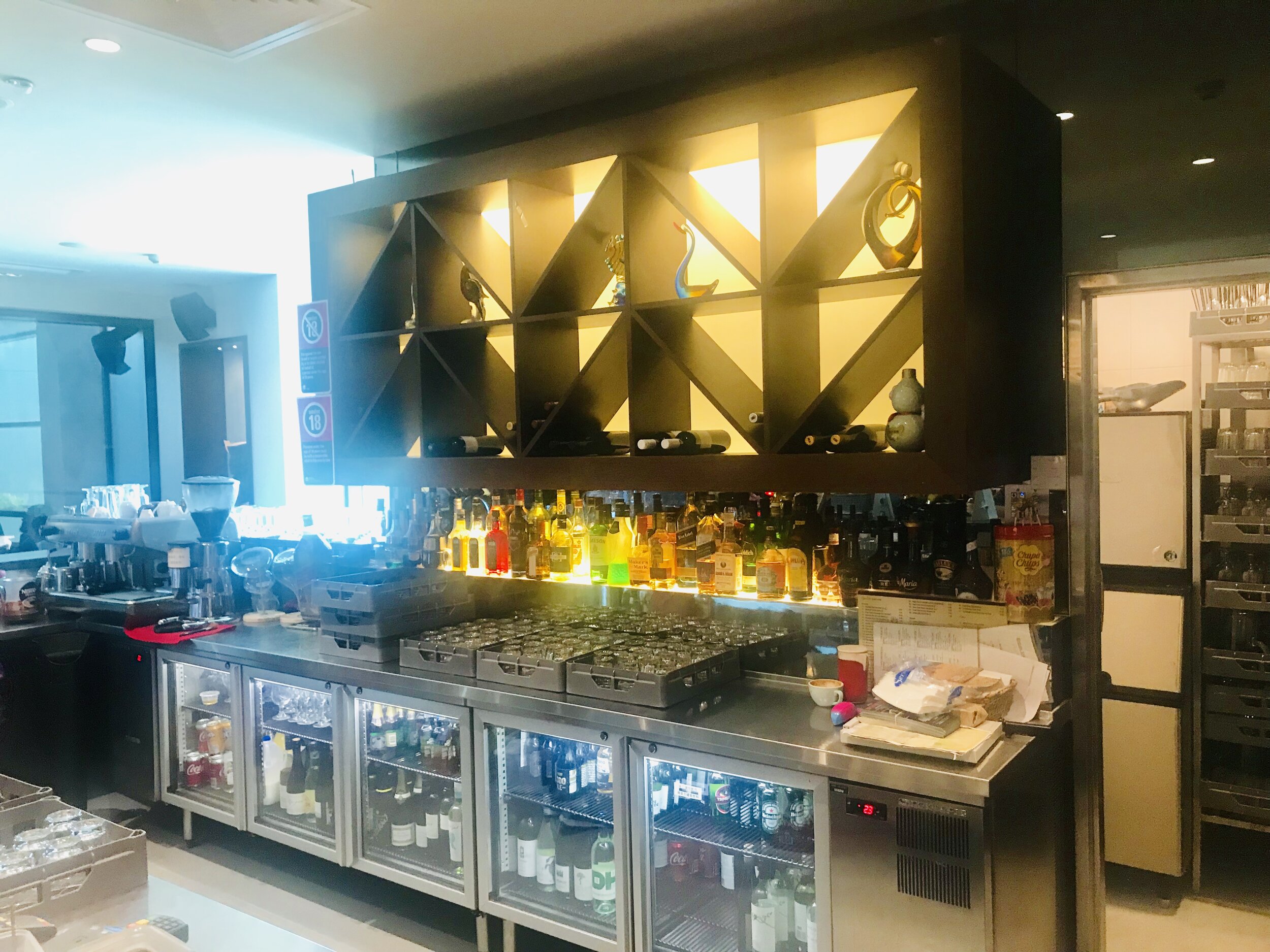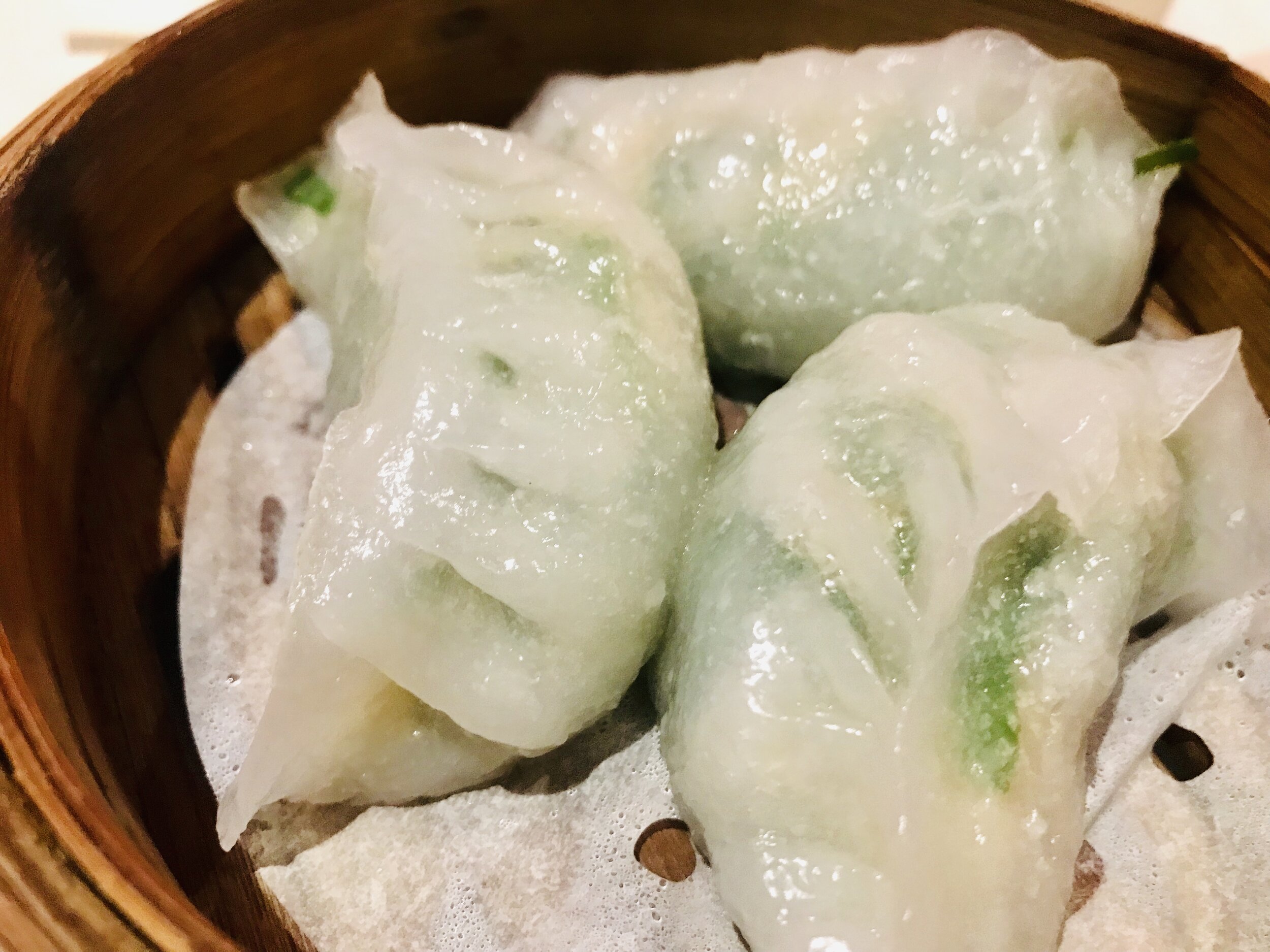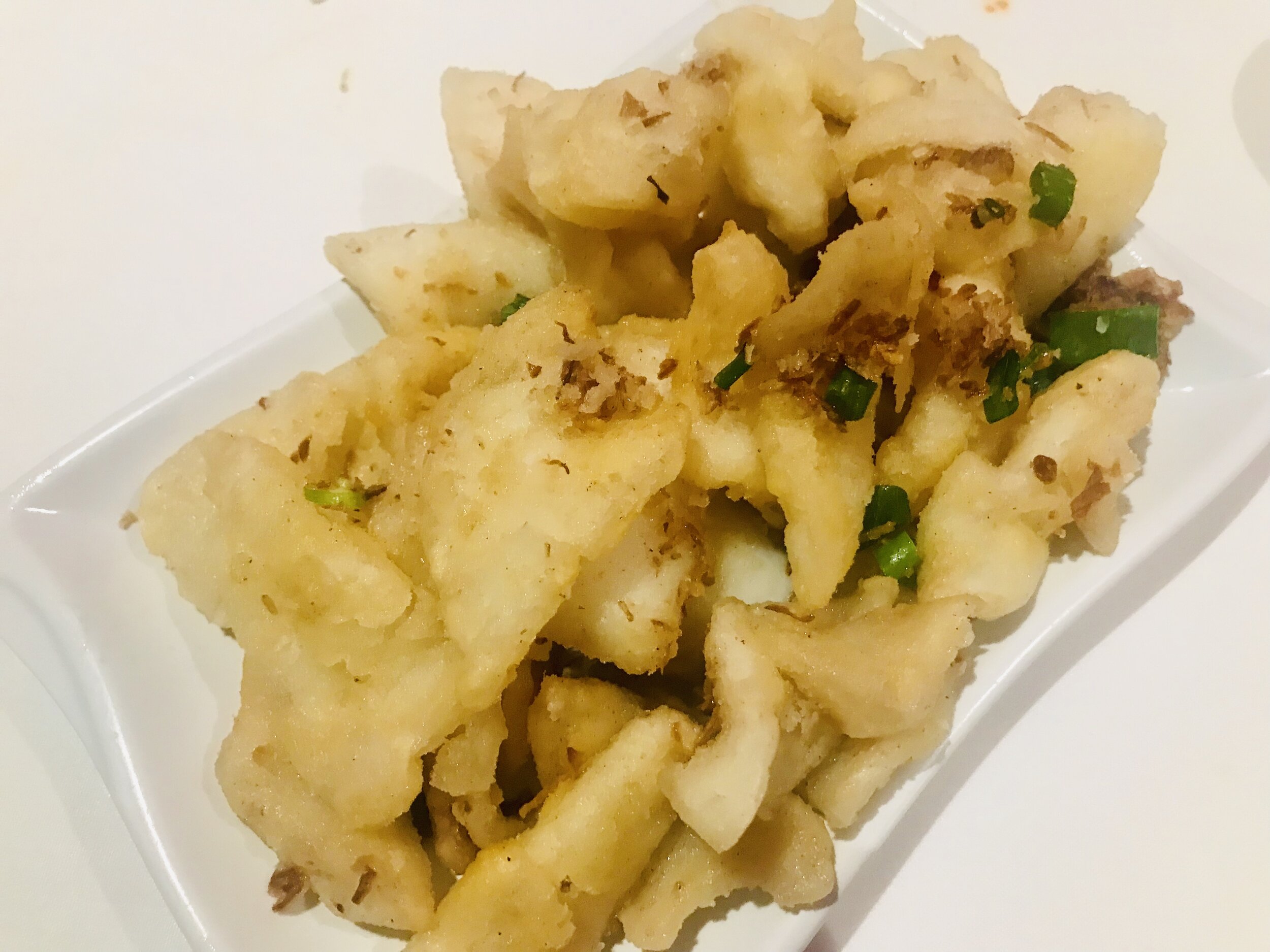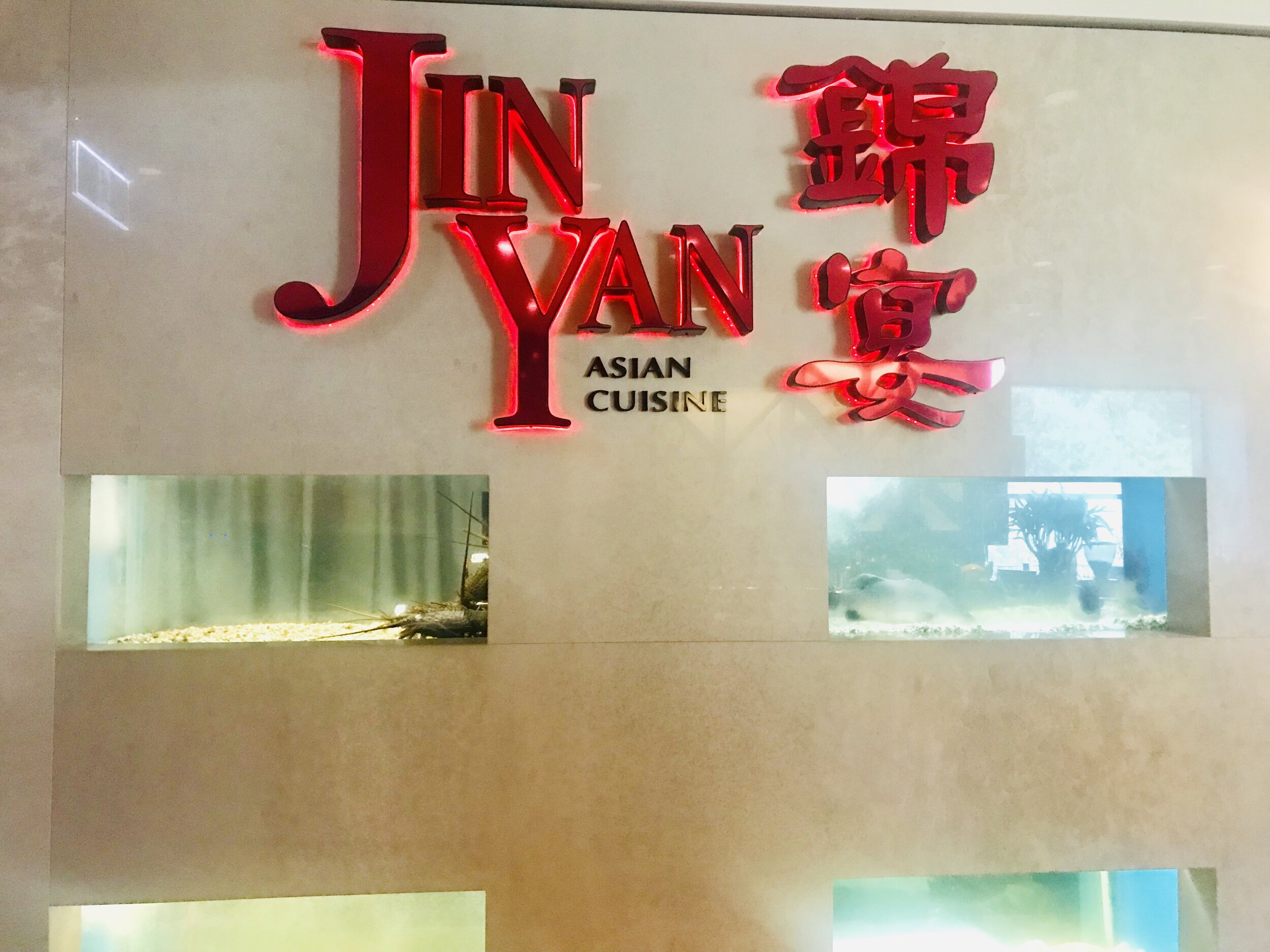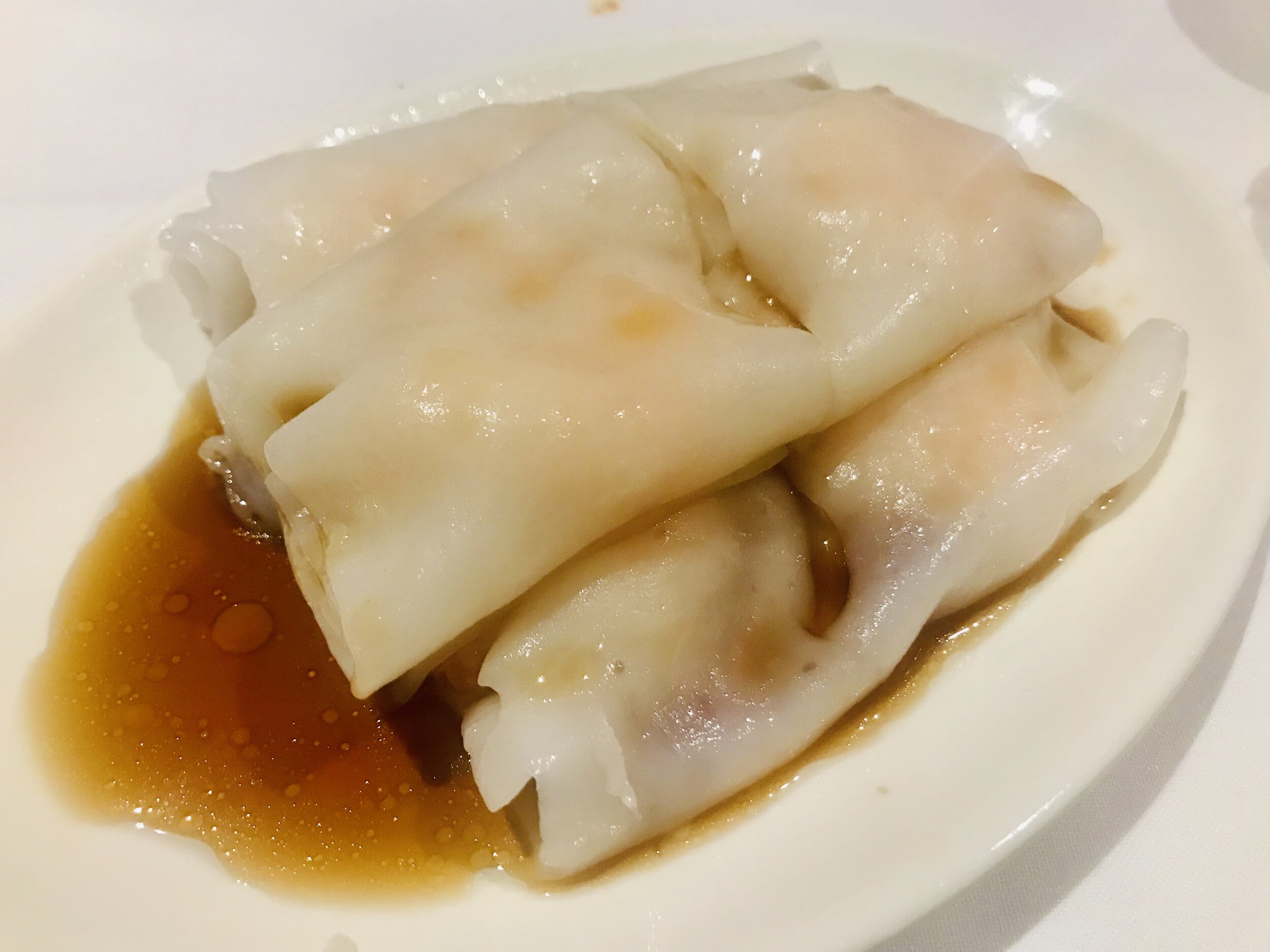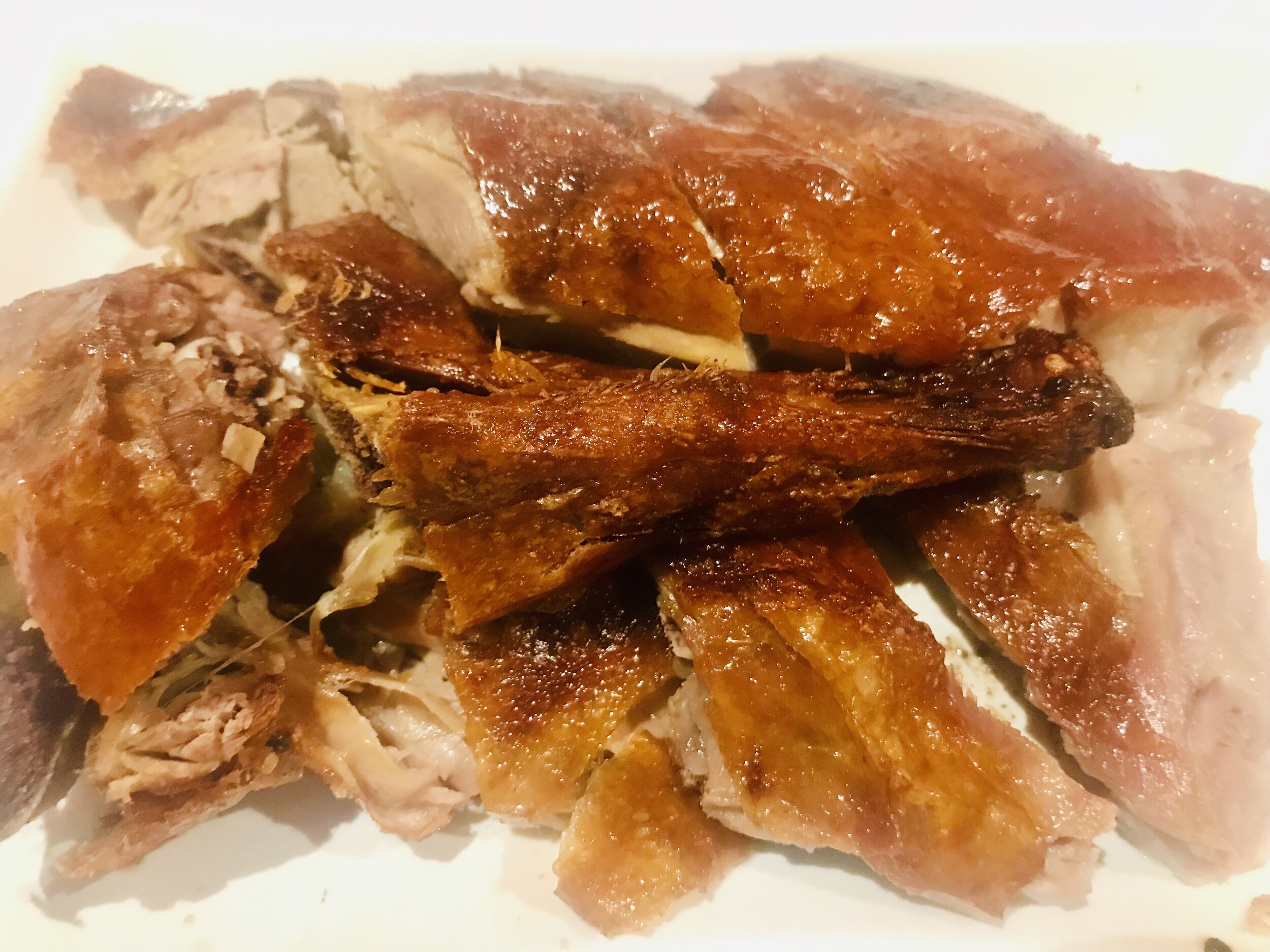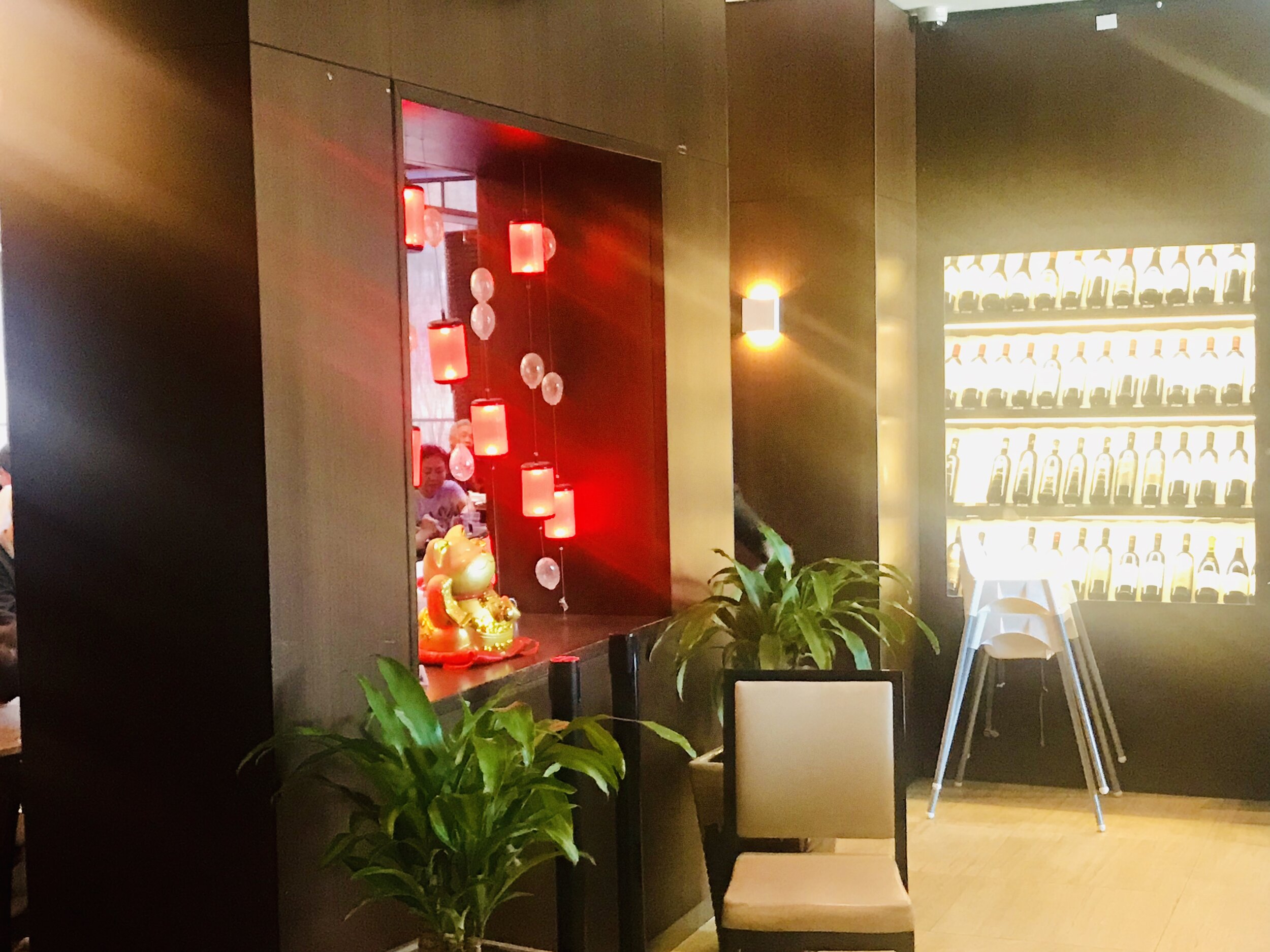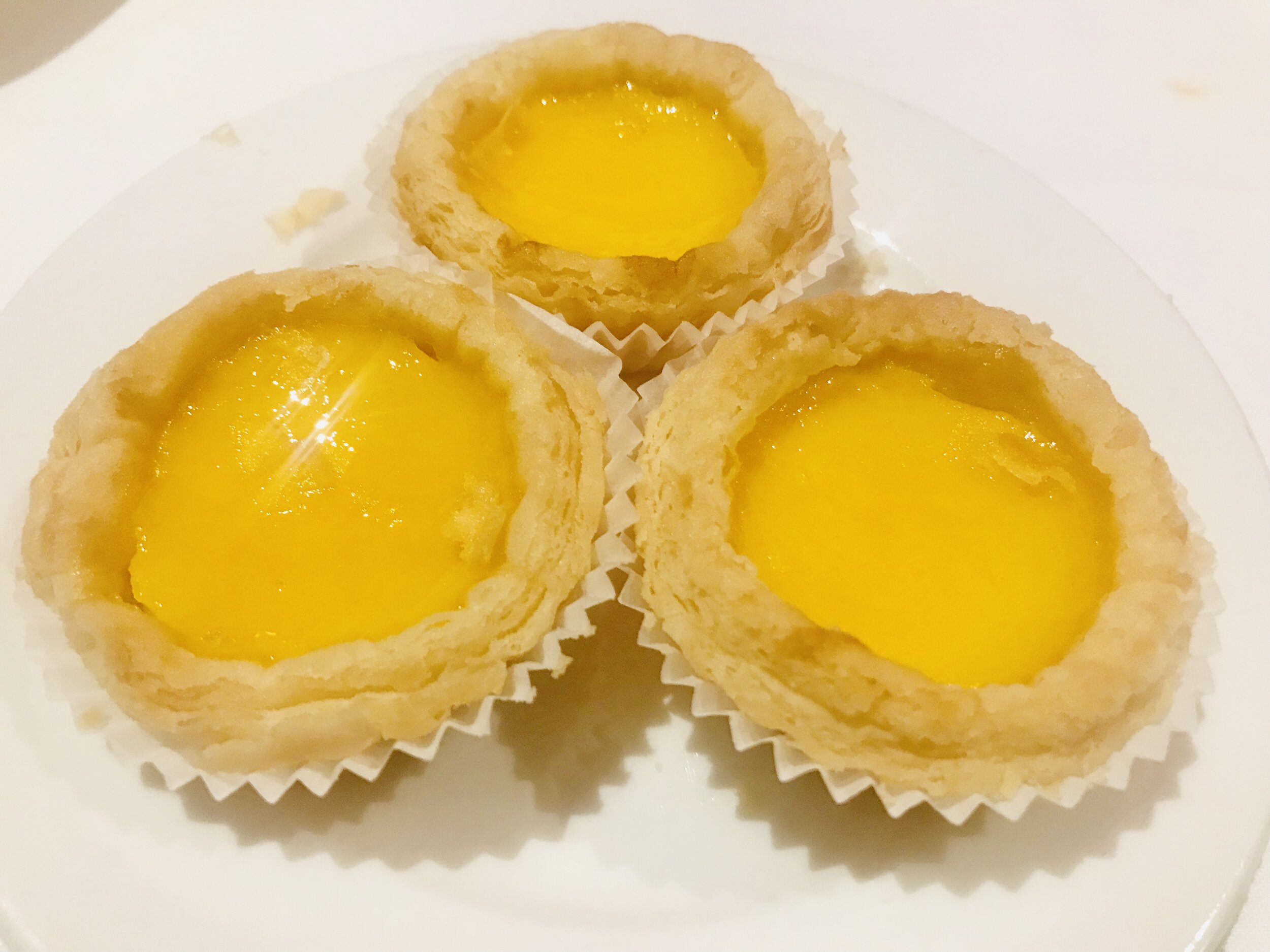 Jin Yan
Castle Hill RSL
77 Castle St
Castle Hill, Sydney
Is it our imagination or are the number of yum cha places across Sydney gradually diminishing? They seem harder to find and rarer. We were in the Hills district and felt the urge to graze on yum cha. We did a bit of sleuthing and discovered Jin Yan wasn't far away, tucked inside Castle Hill RSL. We were there early but as it was a weekend unsurprisingly it was packed. Nonetheless, we waited a mere ten minutes and were seated and ready for the trolleys to roll past.
The old seafood joke sprang to mind (I'm on a seafood diet - I see food and I eat it) as our first two dishes were in fact both seafood. We had a serving of hot steamed prawn dumplings and another (one of our favourites) of prawn and garlic chive dumplings. Both were delicious and a great start to our meal.
Then for more seafood, but in a deep fried version this time. It was deep fried prawn wontons. We love these crispy bundles of prawny goodness. They literally shatter when you bite them to reveal their tasty prawn filling.
Next up were some delicious flat noodles filled with prawns. These have to be the hardest to eat yum cha dish ever invented. They're so slippery that even fairly accomplished chopstick users struggle. Some experts on the next table had the same problems which made us feel a bit better! They were tasty though and definitely worth the effort!
Sir will almost always order duck if it's on offer, and today was no exception. The plate was piled high with juicy tender duck coated in a lovely crispy skin. We both dug in and loved it.
Our final "main" was some salt and pepper squid. This is also another go-to choice for us whenever we have yum cha.
If you have dessert at yum cha it's almost always either custard tarts or mango pancakes. Which do you steer towards? Mlady always has several custard tarts. A serving of three means Sir gets one. A serving of two means either he misses out or two servings are orders - and even then he may only get one!
This restaurant has a very regular flow of trolleys during its lunchtime yum cha service. That's always a welcome thing! The variety was also great.
Good food, flowing regularly, arriving hot and tasty - this place ticks all the desired yum cha boxes. It's a busy and popular place and it's easy to see why.