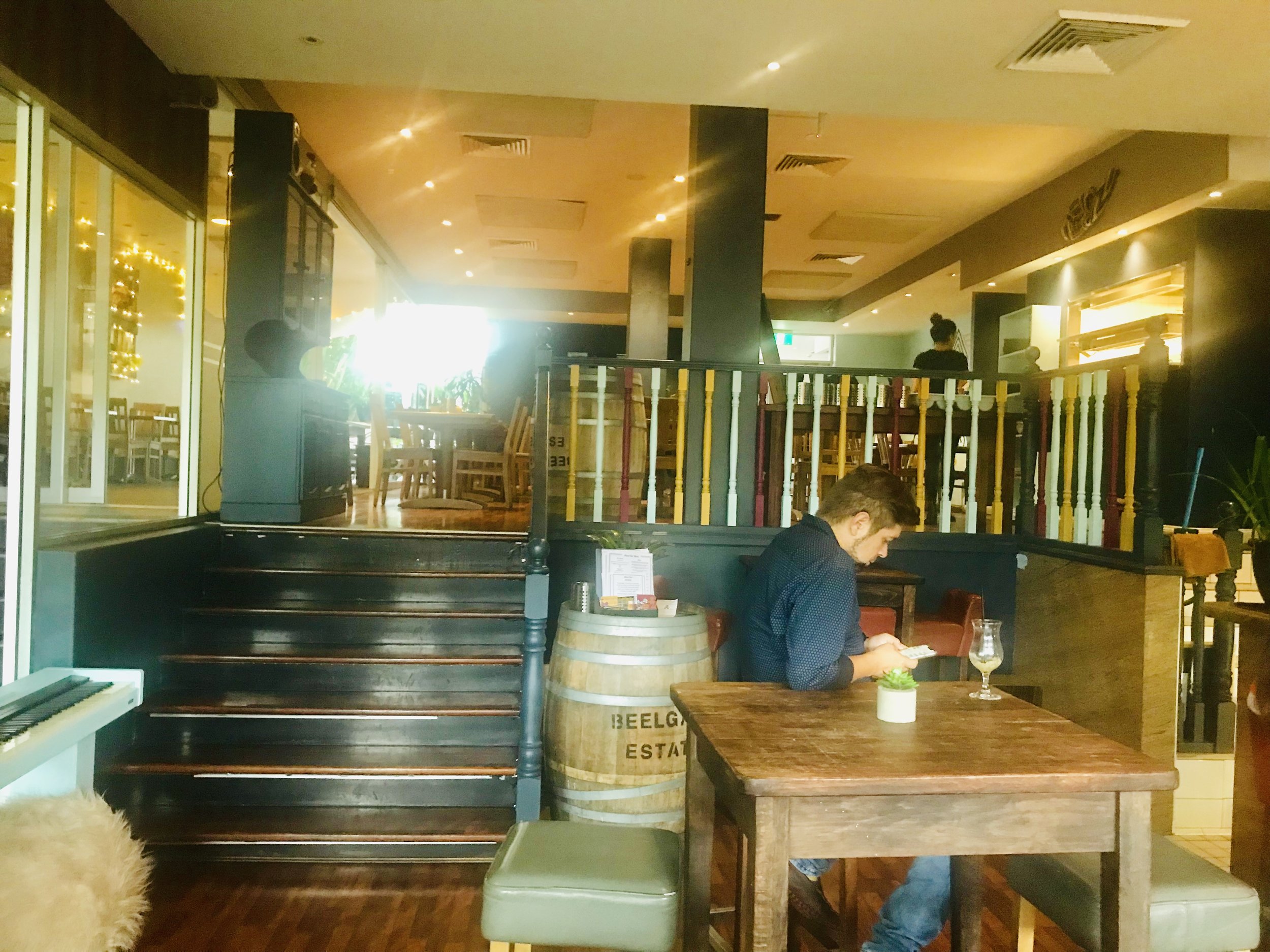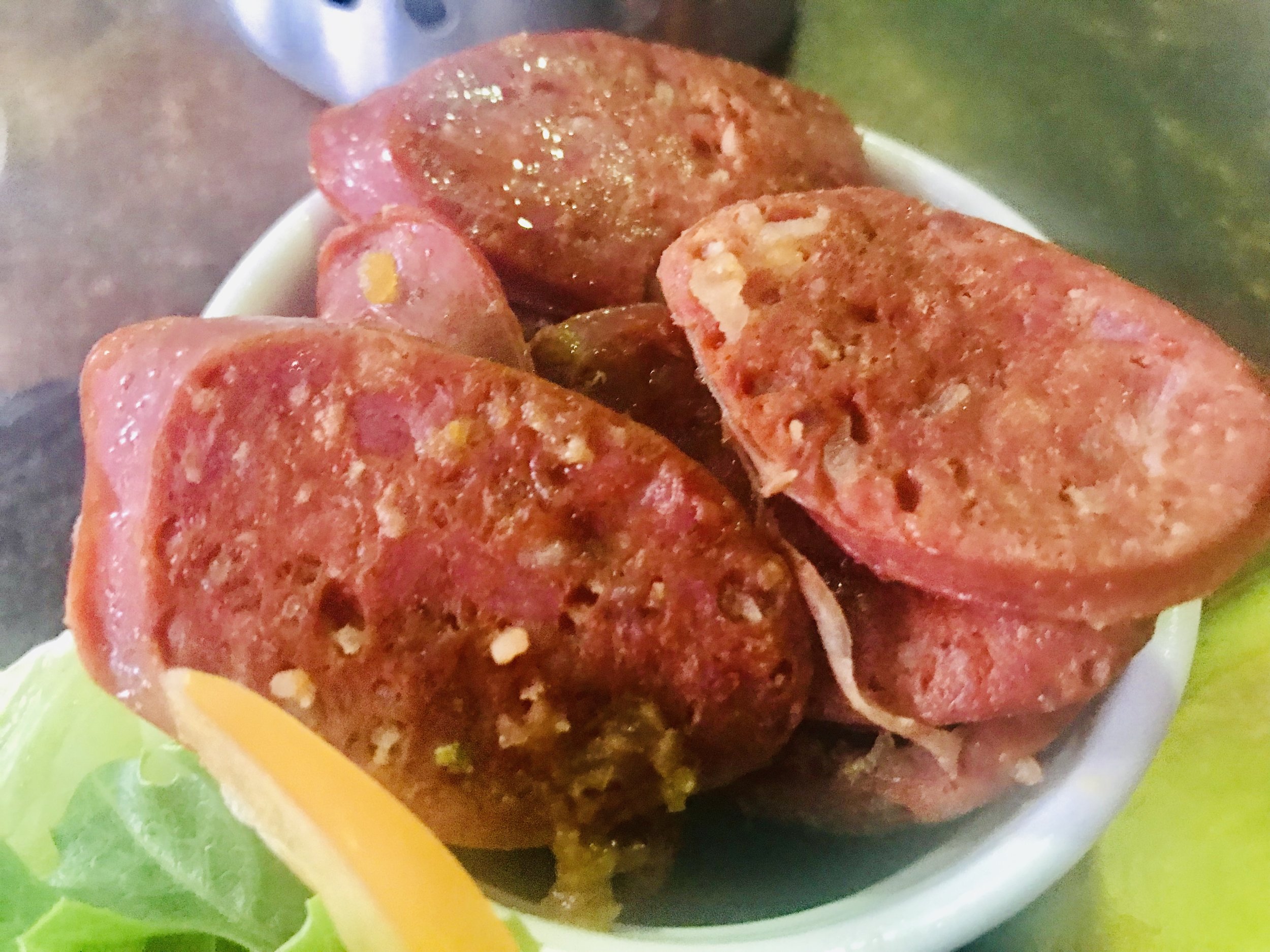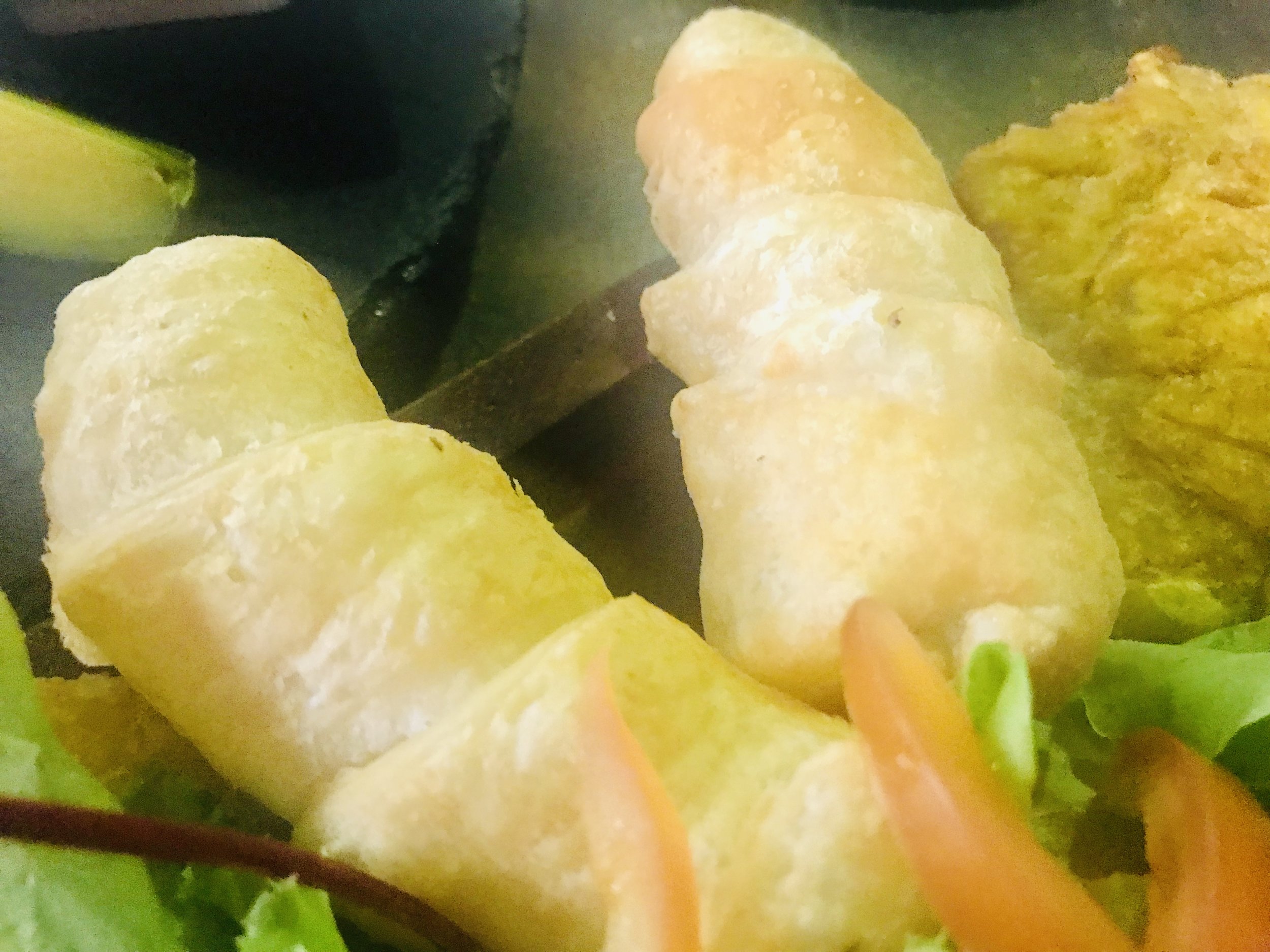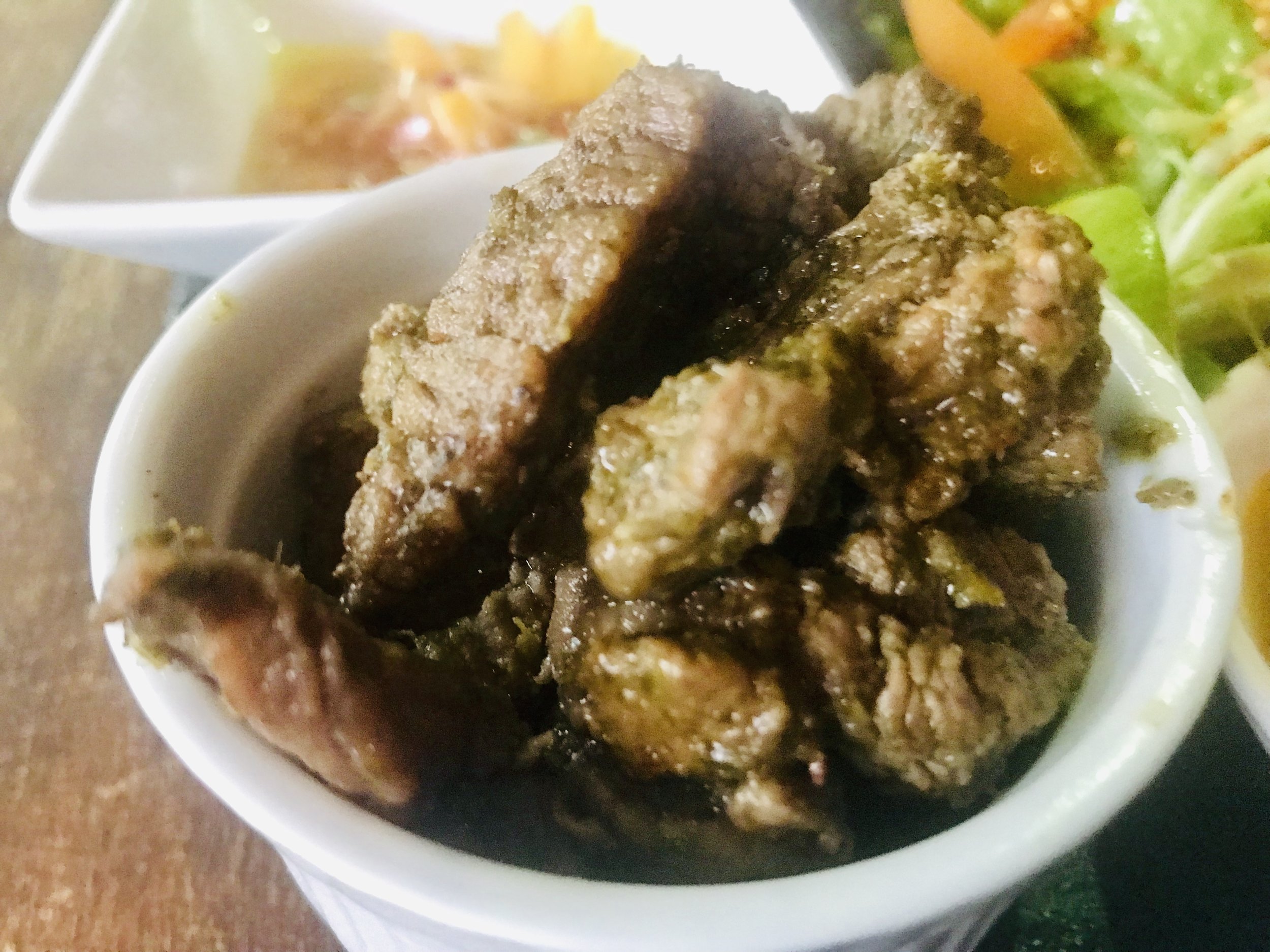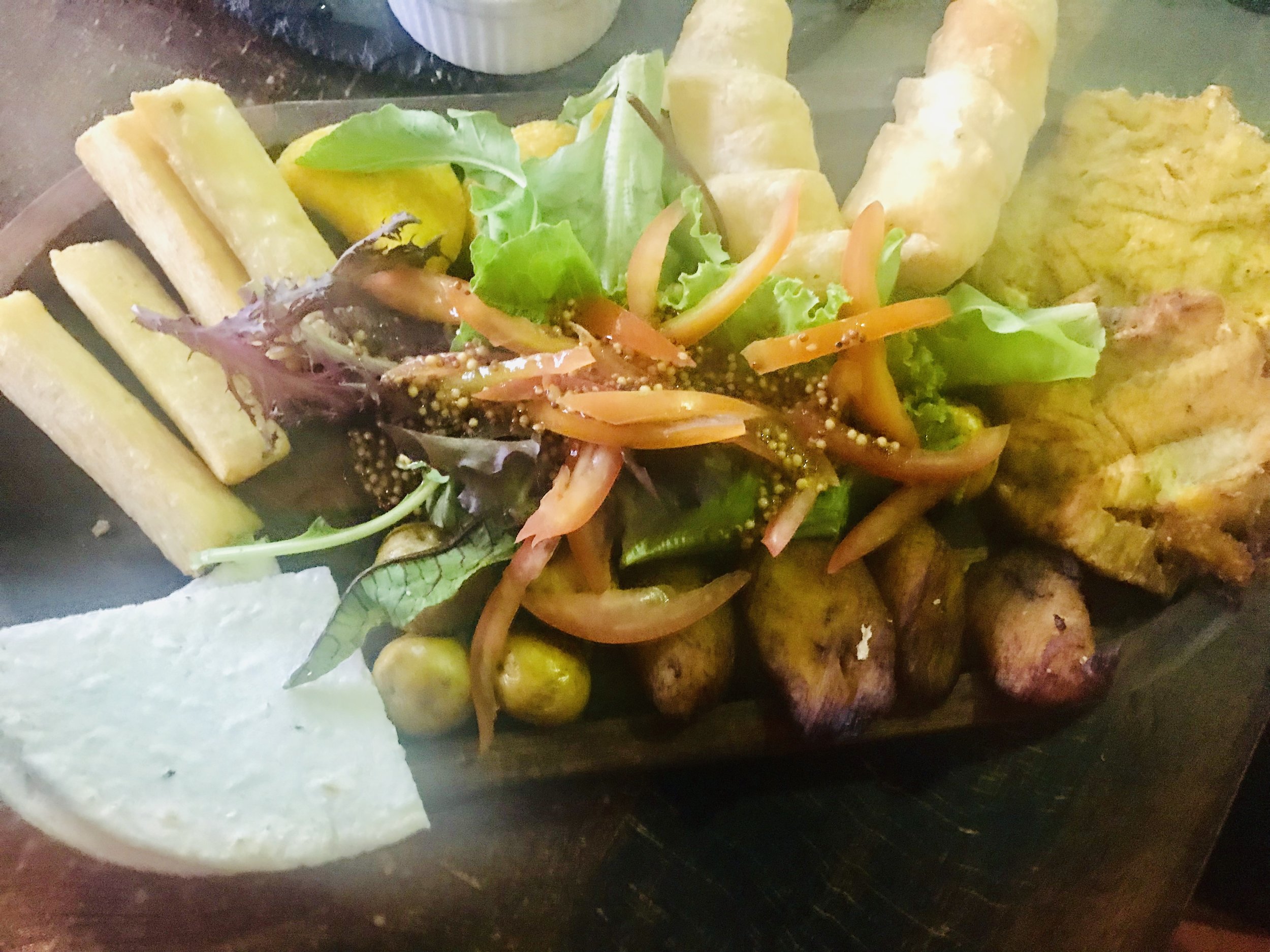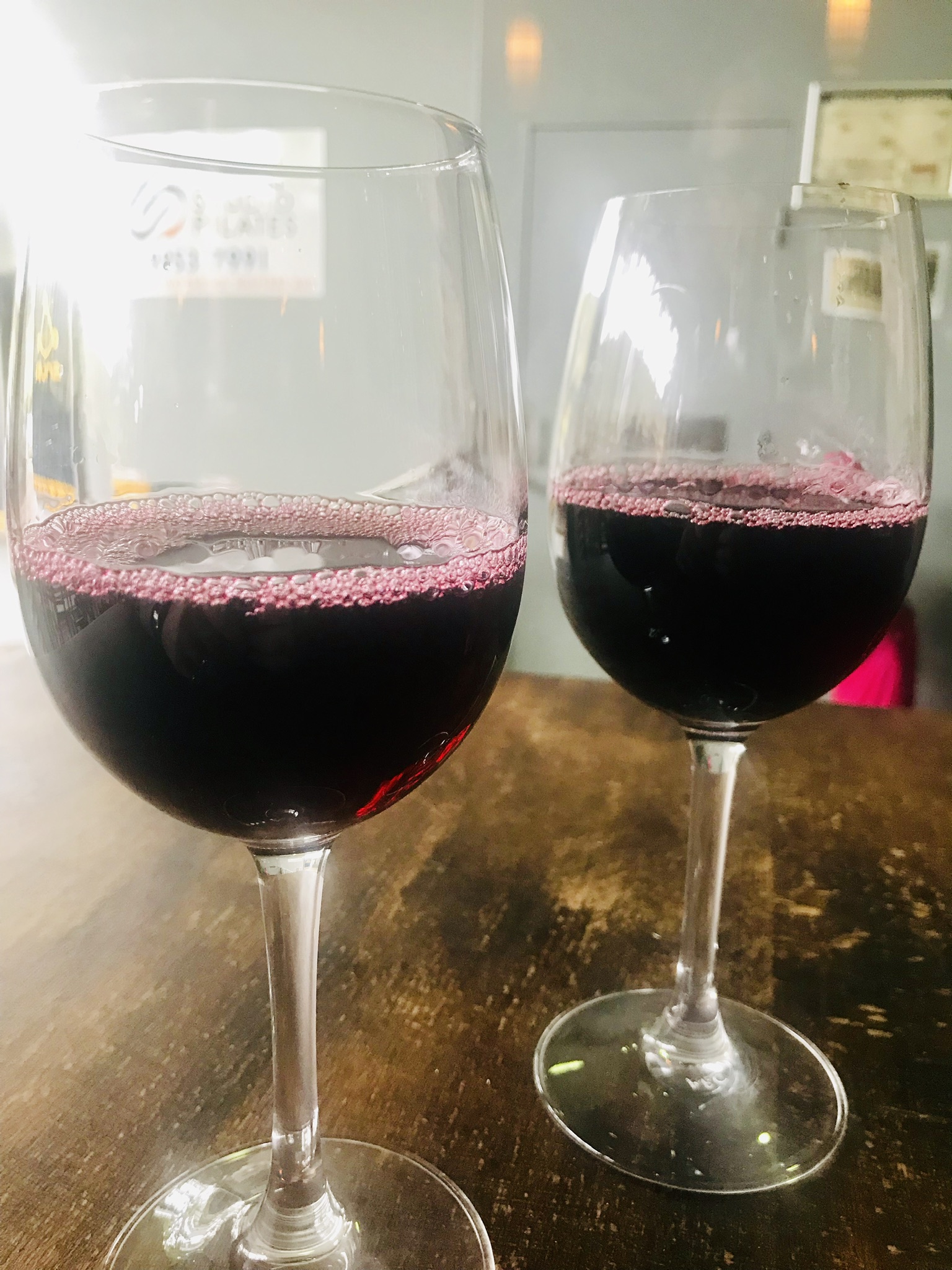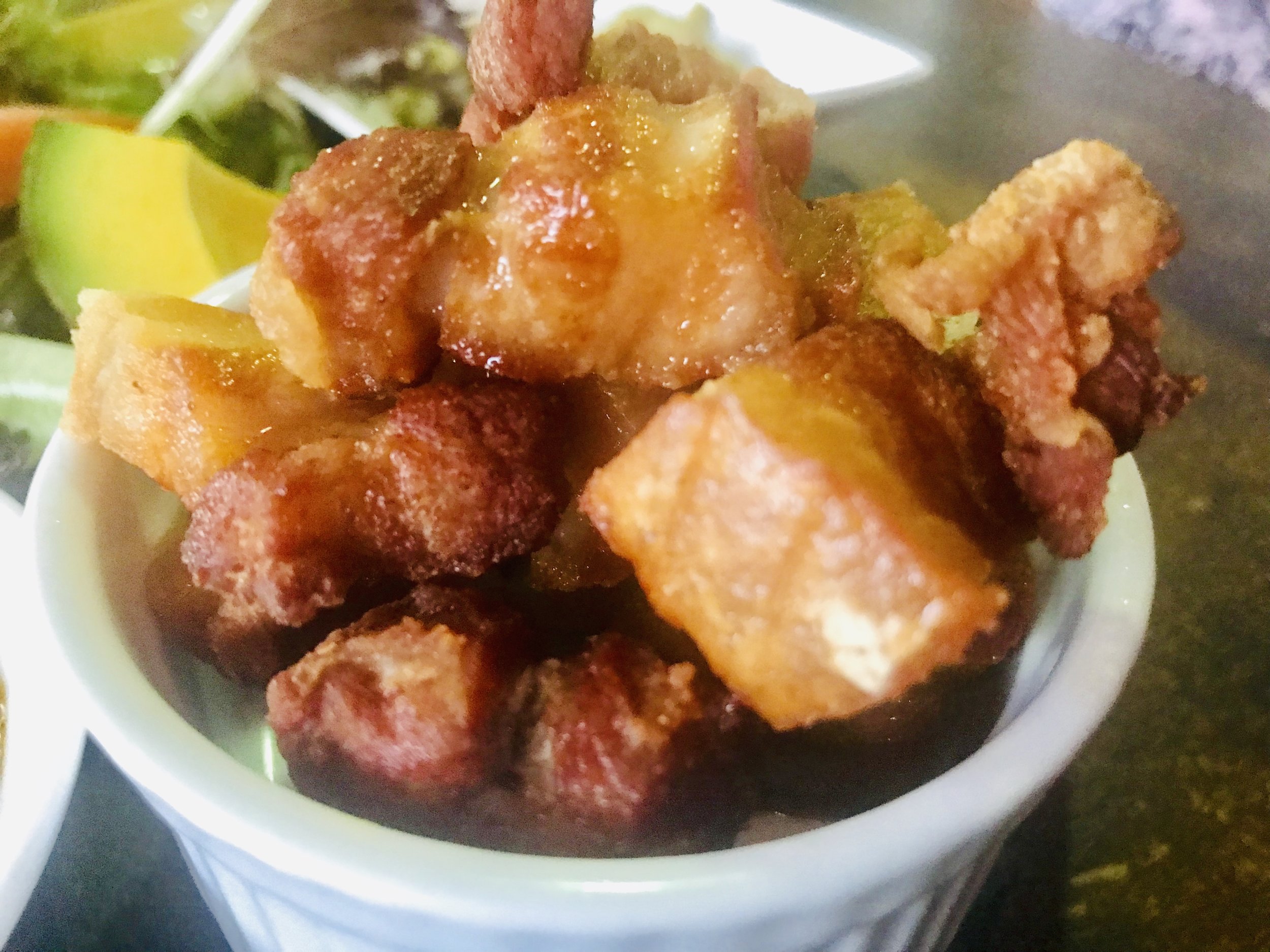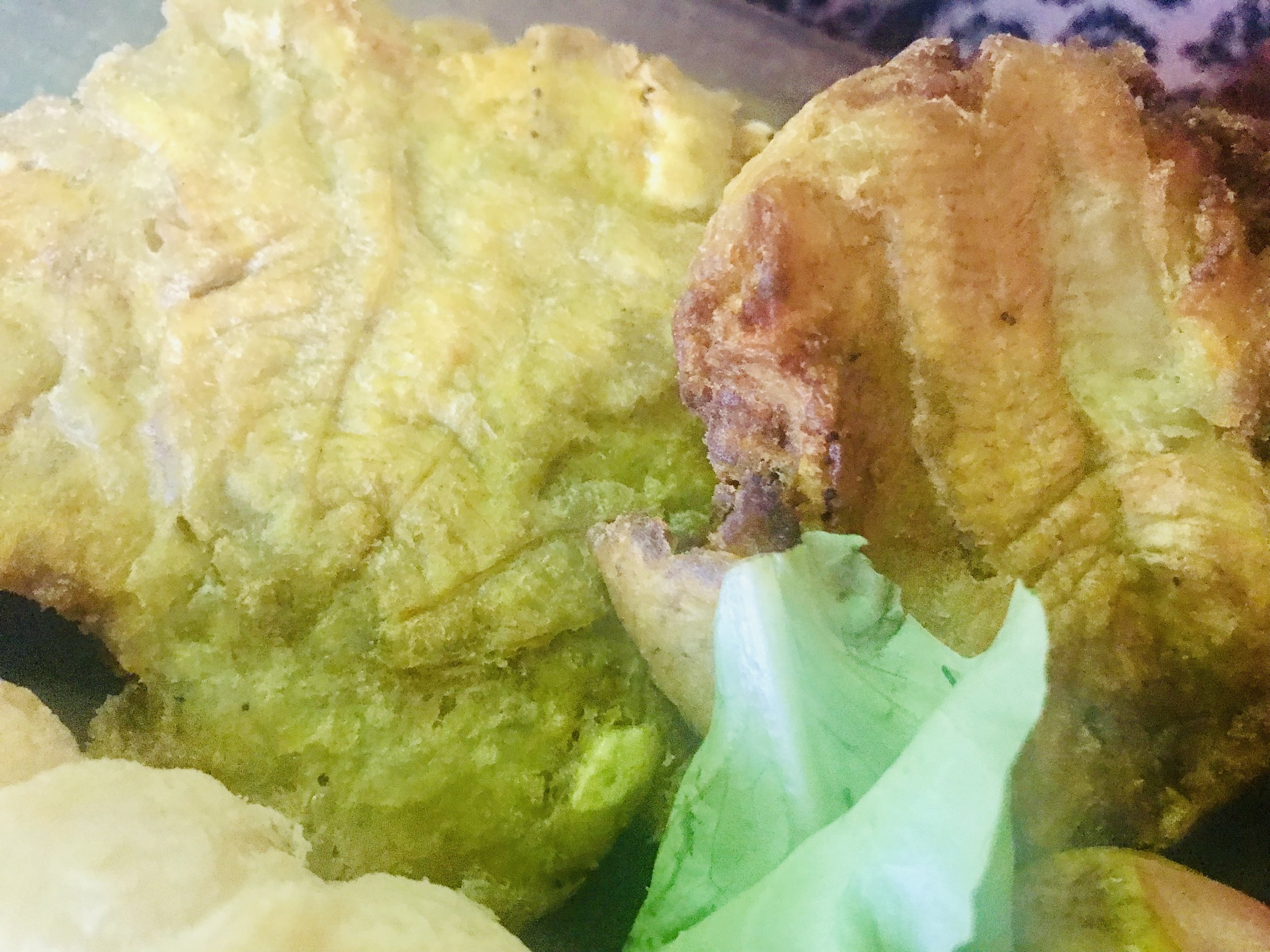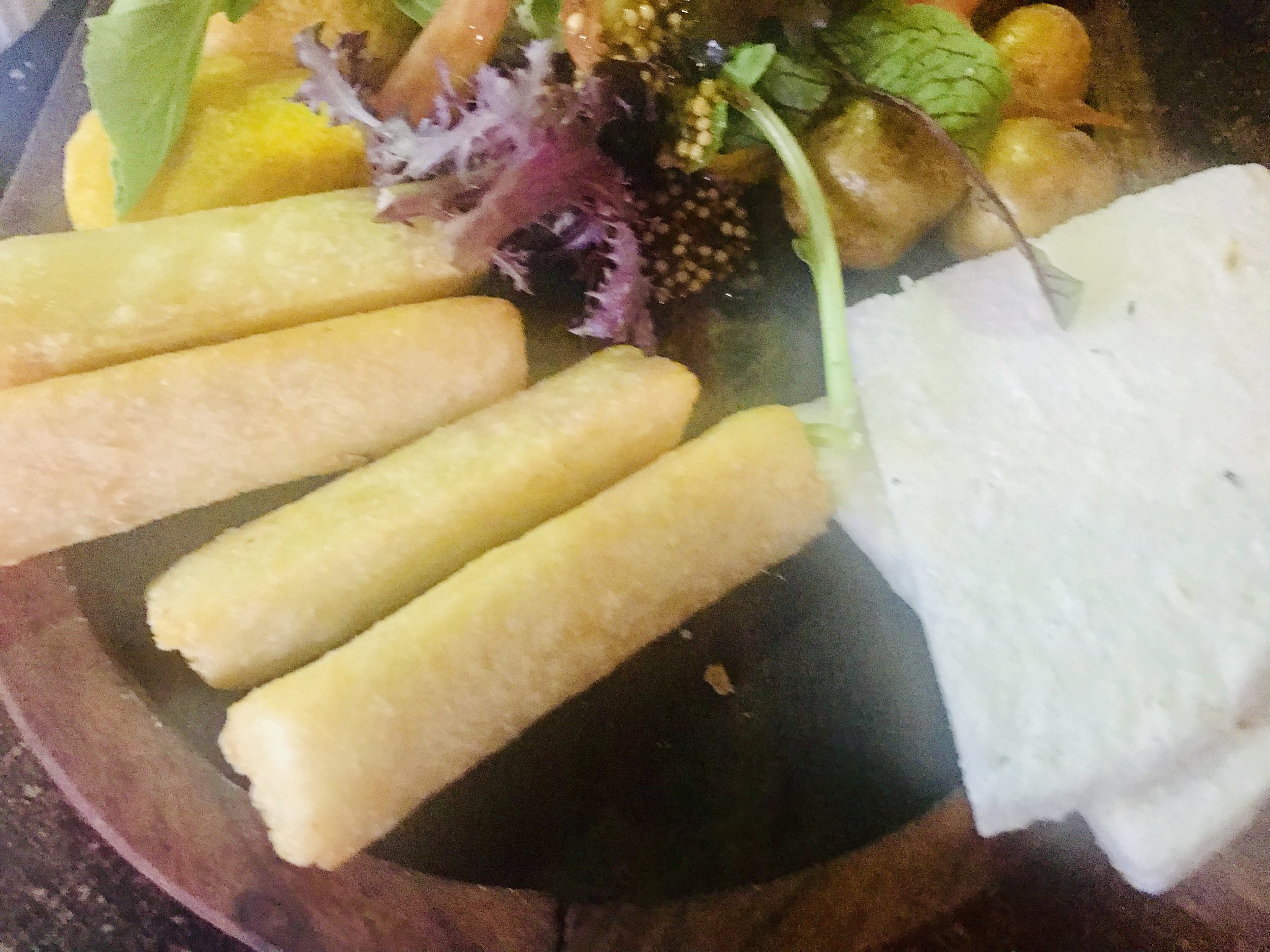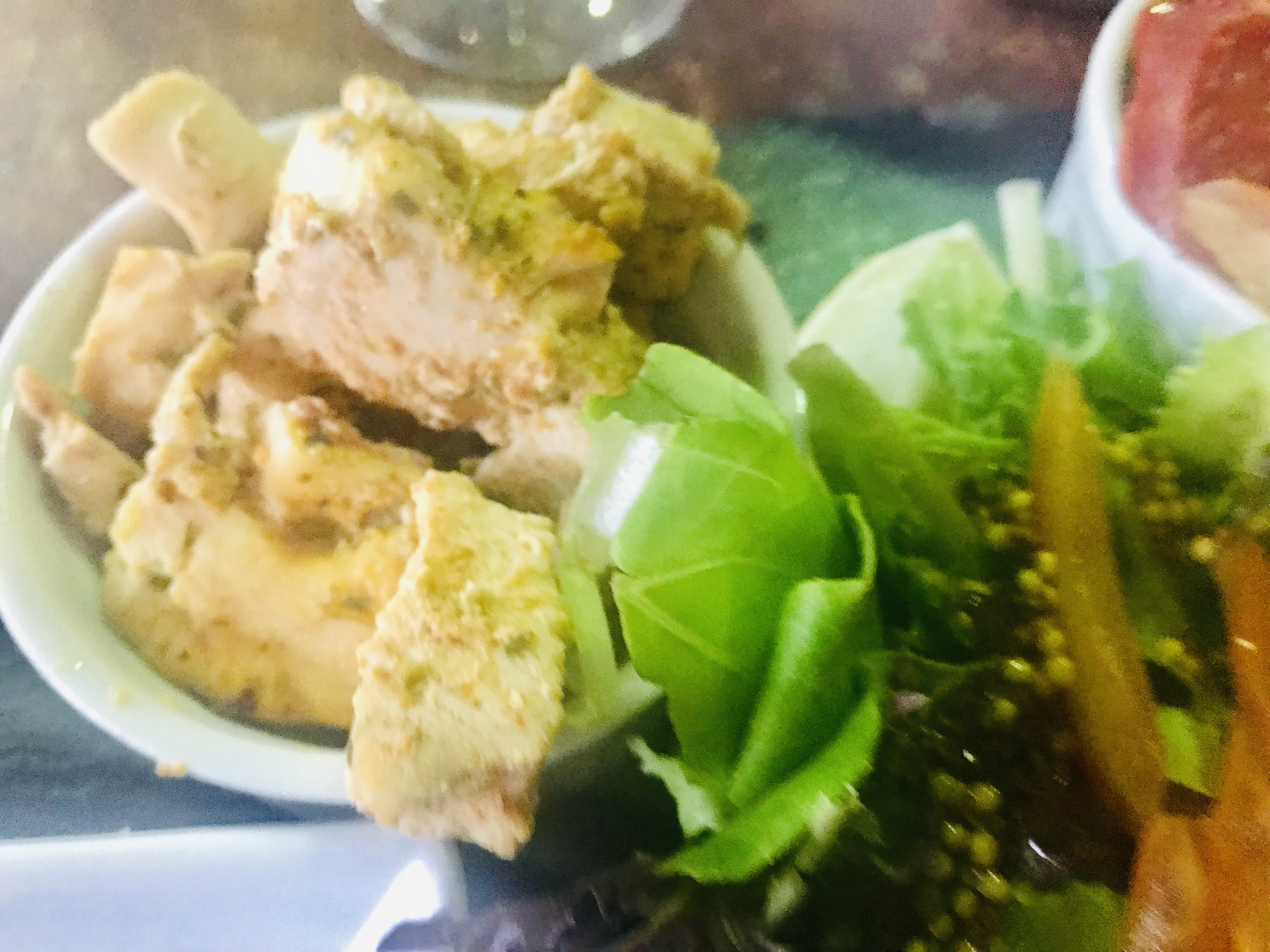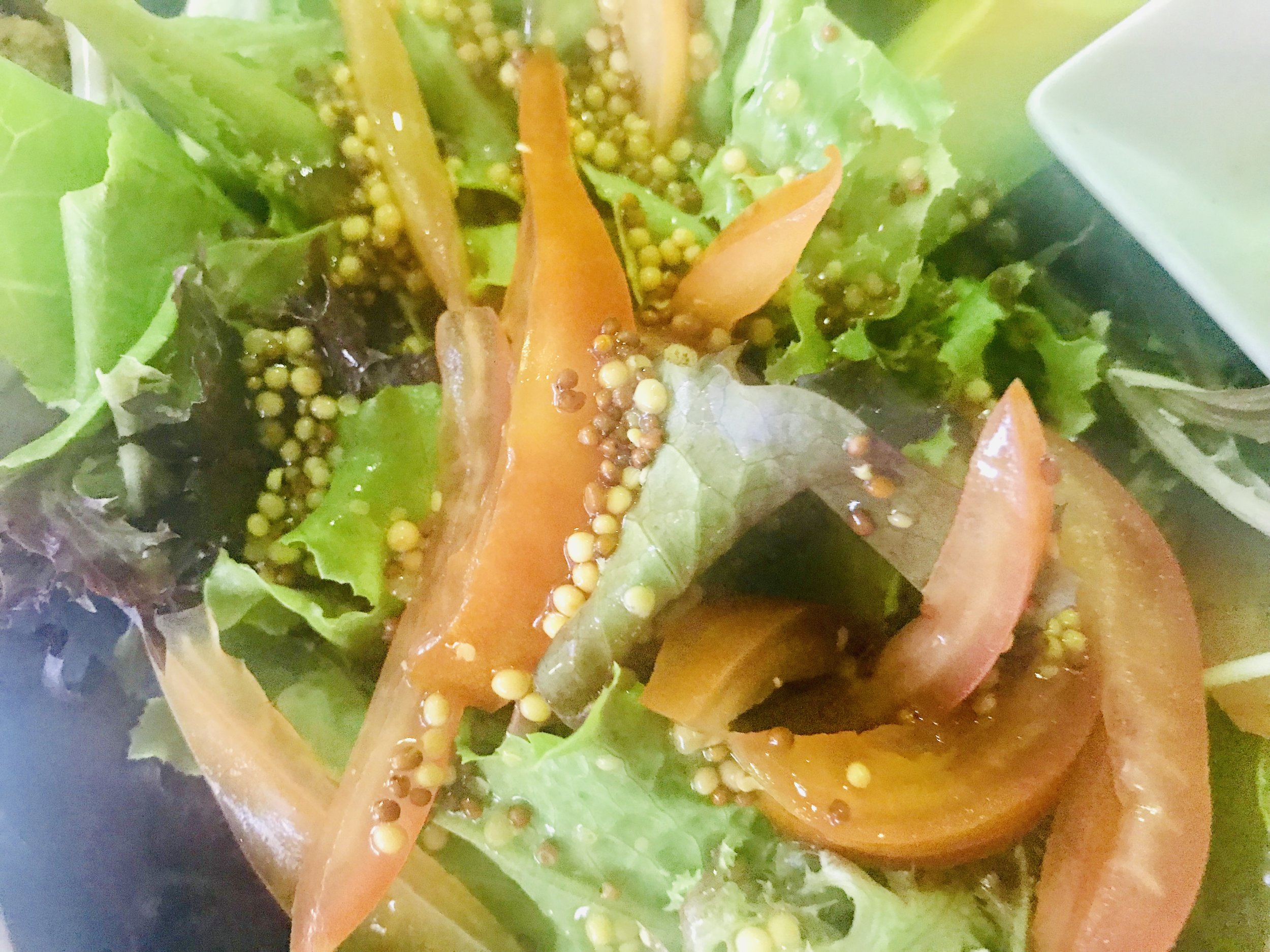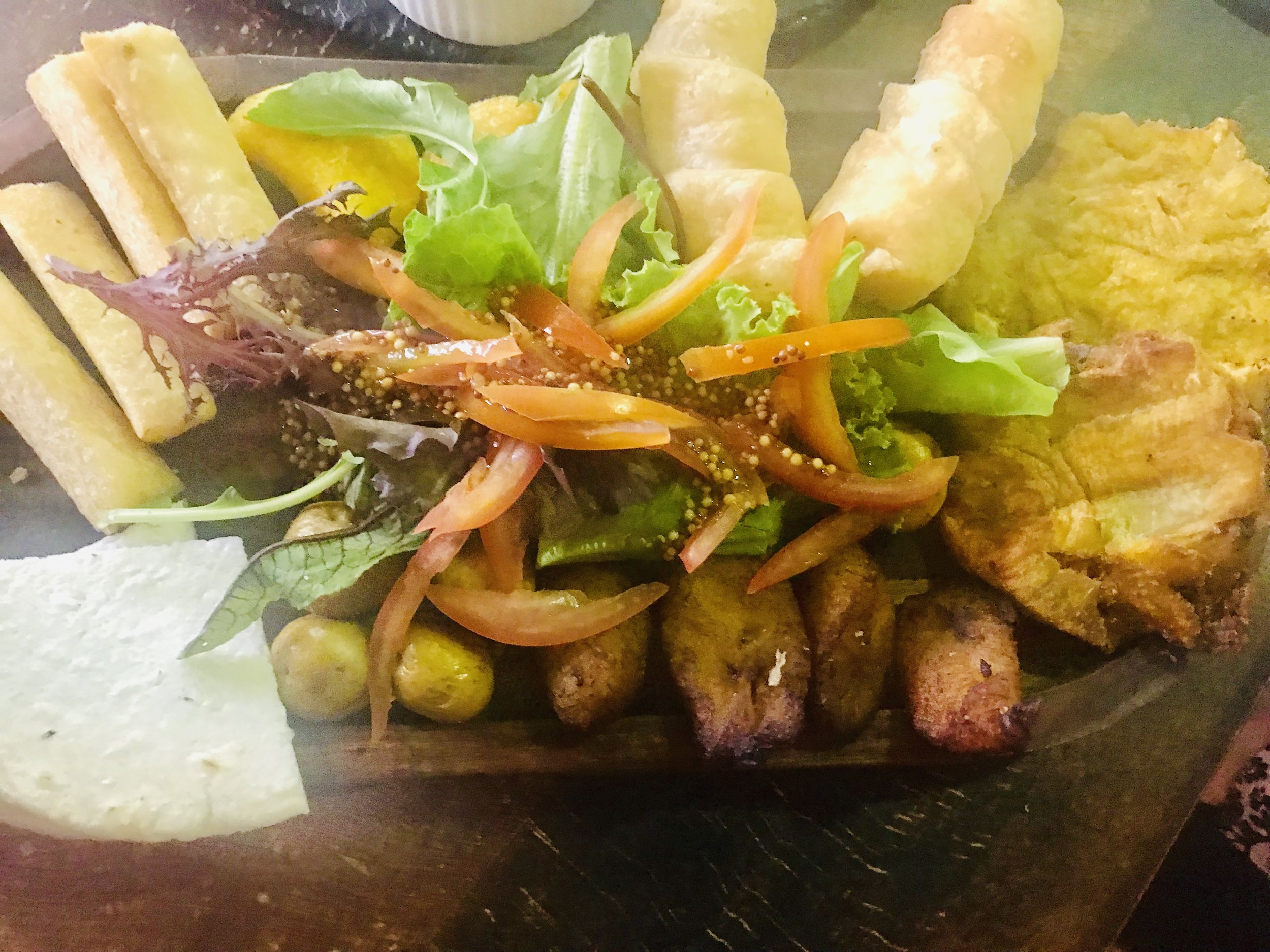 Now it's fair to say that we don't spend a lot of time in Colombian venues. For starters, there aren't that many of them around Sydney. We do love Latin and South American food though, so this was an appealing prospect right from the beginning.
Aluna is a bit hidden away, but is a surprisingly big place once you venture inside. The front room is both a bar and a casual eating area. Then there's a mezzanine level behind it and an outside space beyond that. They all flow on to each other but could easily be separated for group bookings. We settled in to a higher table and grabbed a couple of glasses of red while we perused the menu.
The menu is a long one, but if you're new to Colombian food, or just want a variety of flavours and textures, grab the Barra Colombiana. This is basically a mixed platter with a great mix of food. Be warned though - it's a big serving so bring your appetites.
It had empanaditas, papa criolla, yuca frita, arepas, patacones, tajada de platano Maduro, deditos de queso, chicharron, ternera, pollo, chorizo, hogao, pico de gallo and guacamole. Basically, it was a massive mix of tender meats, dips and salads and fried goodies. It was a great cross-section of dishes - and tasty ones at that!
We left Aluna Bar and Grill very full and very satisfied. We'd experienced quite a variety of Colombian dishes and would certainly venture back again to work our way through more of this tasty menu. It's well worth trying.