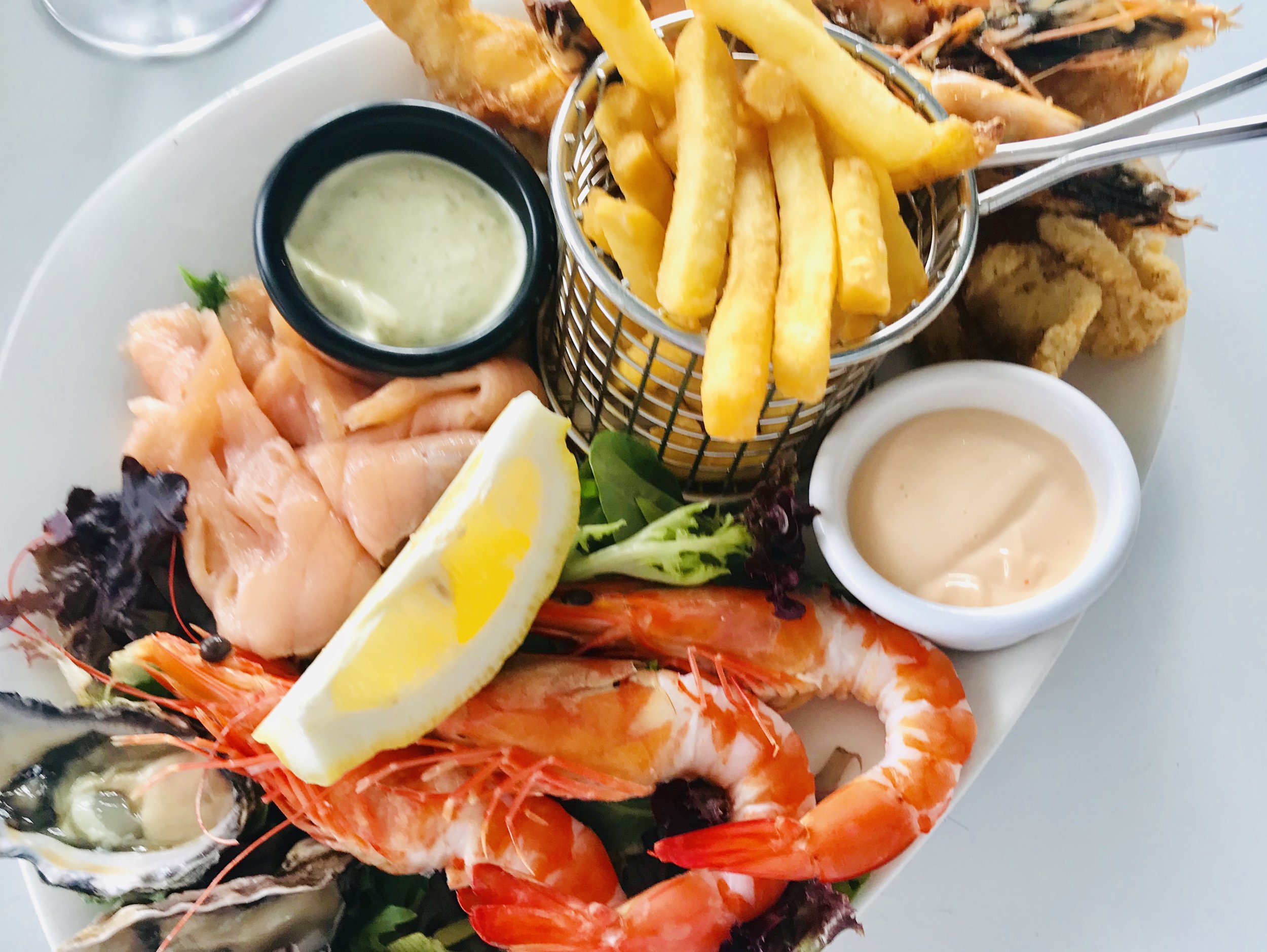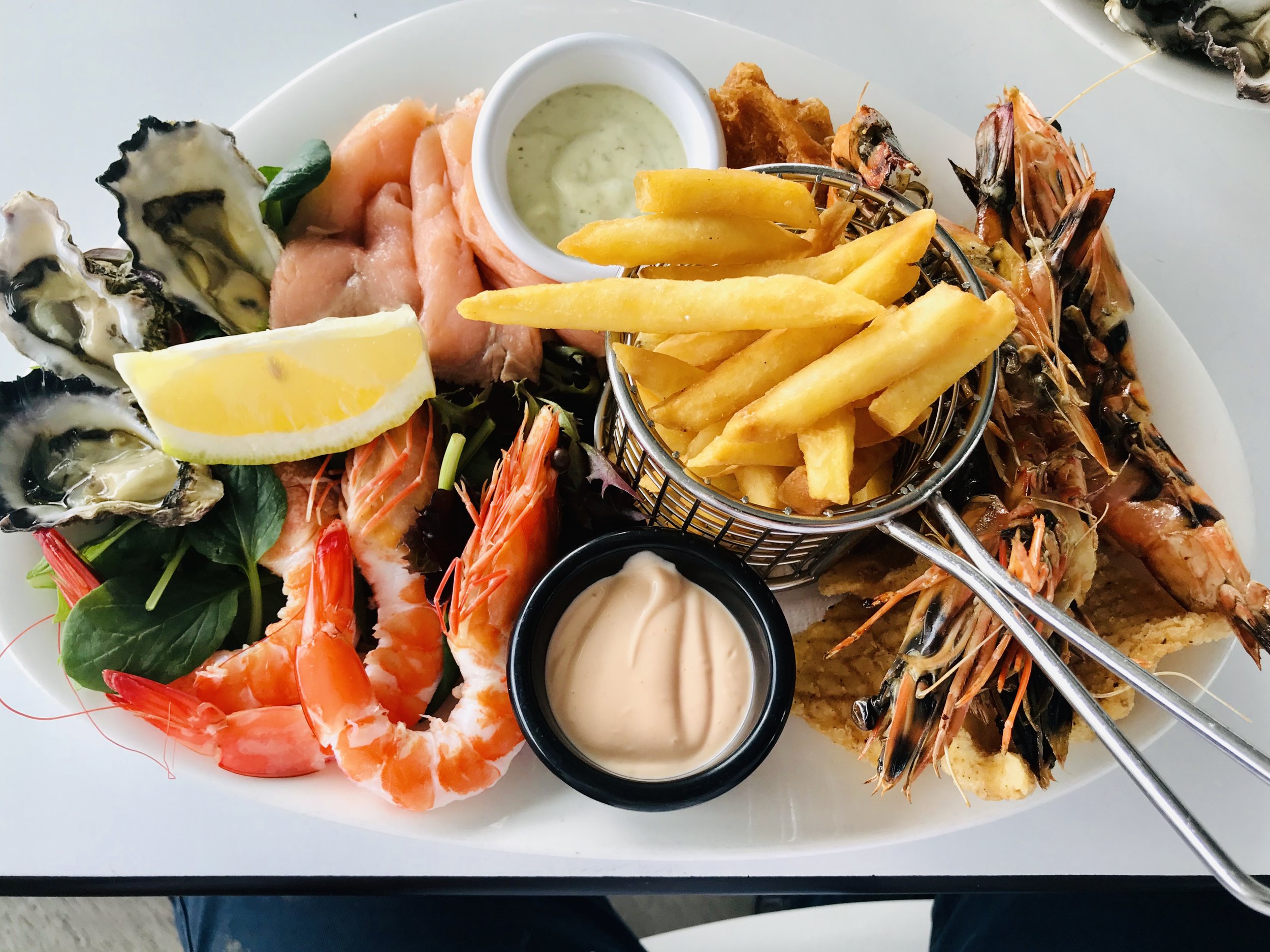 Watergrill Restaurant
Inside Kirribilli Club
11 Harbourview Crescent
Milsons Point, Sydney
Seafood while gazing out towards the Sydney Harbour Bridge at sunset isn't a bad way to spend and evening. If you get there early enough to snag a table on the balcony it's even better. The views there are lovely on a Spring, Summer or Autumn evening.
We'd already studied the menu. There were plenty of choices available but with the views and the sunset we knew it was seafood. They do a very popular hot and cold seafood platter for one here so we ordered two of them and settled in.
Starting with the hot part first we dived in to the grilled prawns, the calamari and the battered fish fillets. The prawns were grilled nicely with lovely juicy meat. The calamari was piled high and was so tender. Then there was the fish fillets which were so moist and delicious with a nice light batter coating. We were off to a great start.
After the hot food it was on to the cold seafood. We had some beautiful prawns that were massive. Then there was a big pile of smoked salmon which disappeared quickly. Finally there was the fresh oysters. A squeeze of the lemon wedge and they were perfect.
And lets not forget the basket of hot chips. If you're having hot seafood then good chips are a must. Fortunately these were good chips, and there were plenty of them too.
Of course, as we mentioned before, you don't have to have seafood here. We looked at a steady stream of great dishes going past us to other tables. There was such a good range.
Watergrill is a place to go to for the views, and a place to stay there for the food. They are views worth travelling for too but the food is also worth having too.