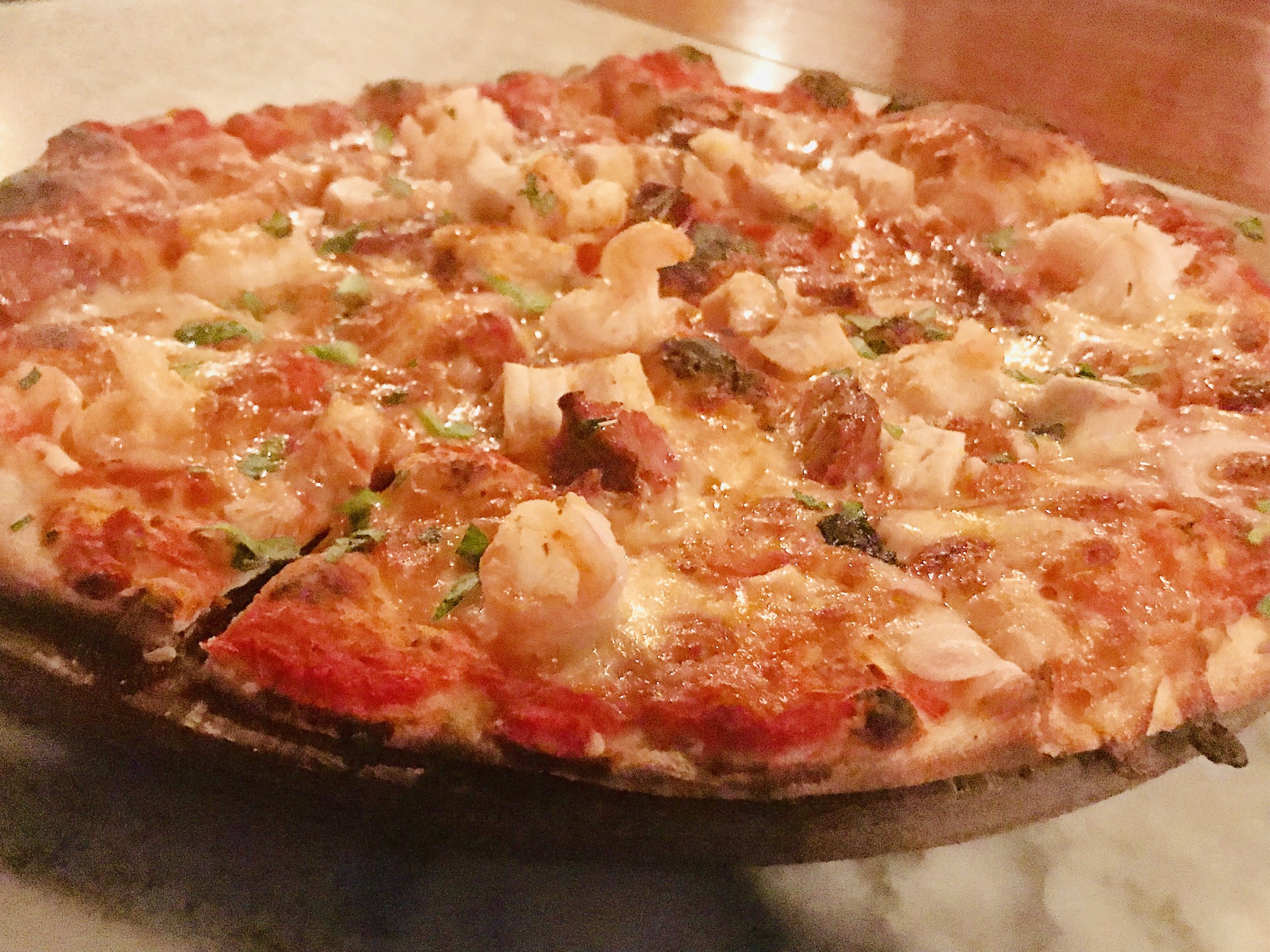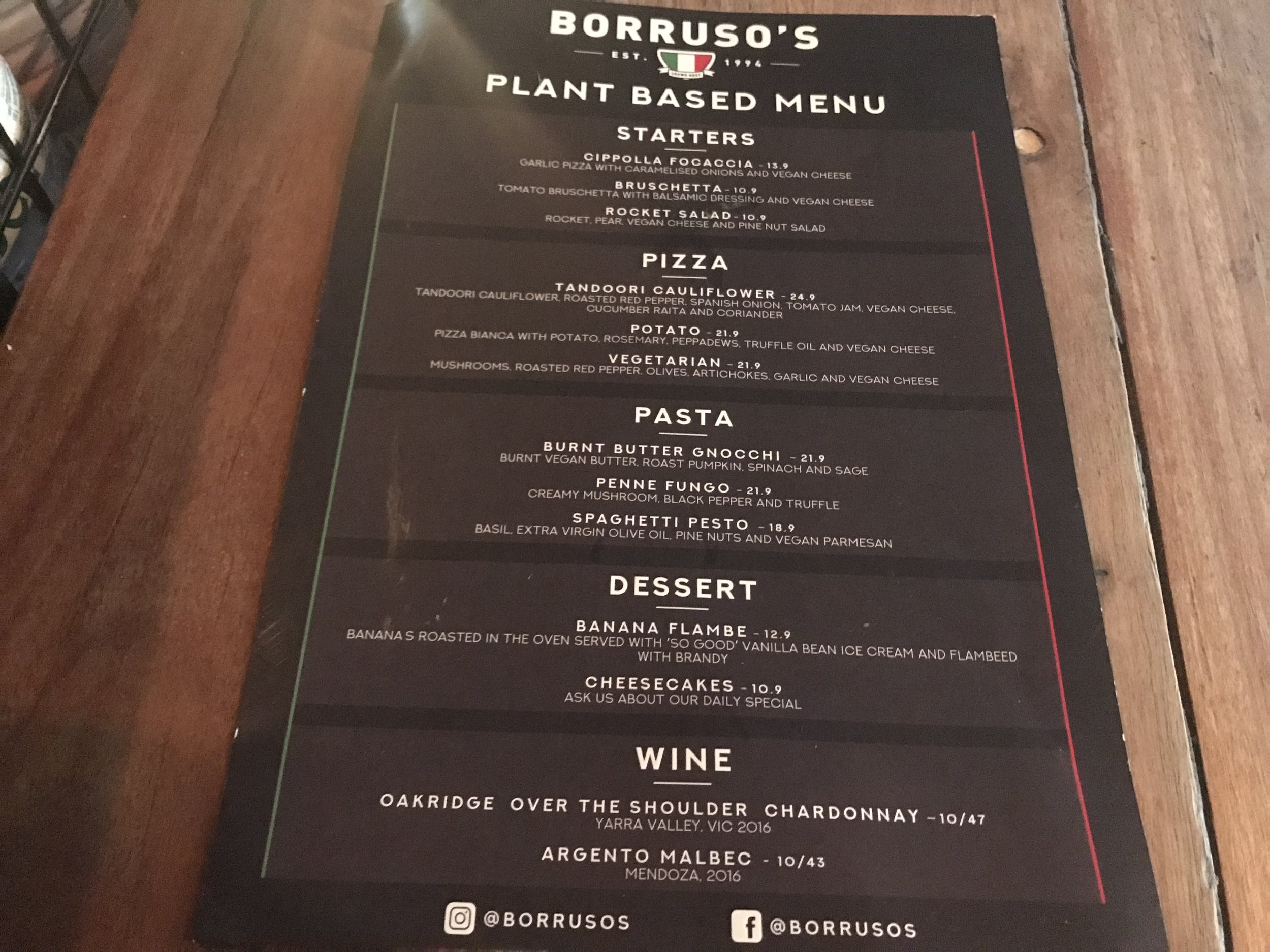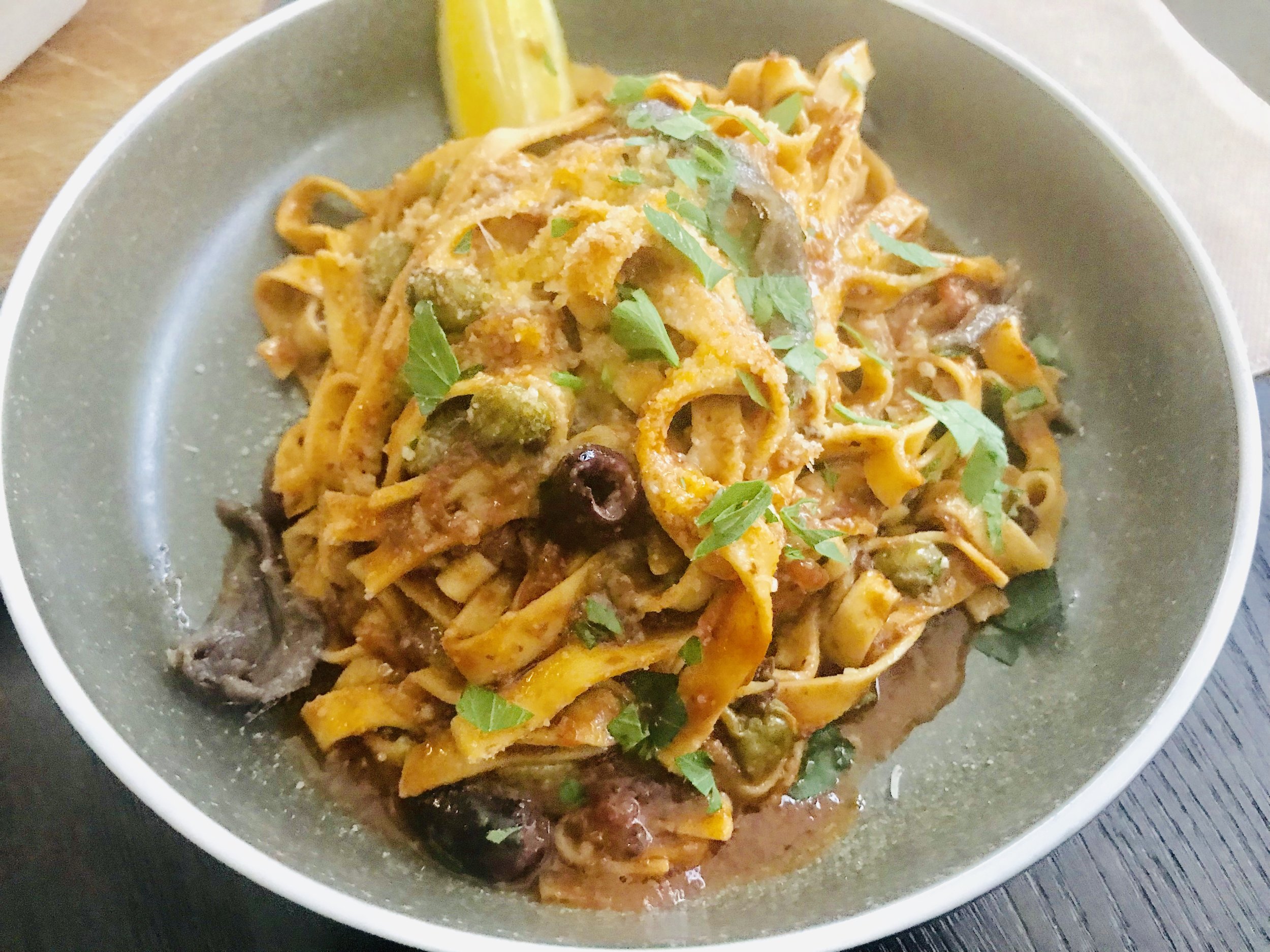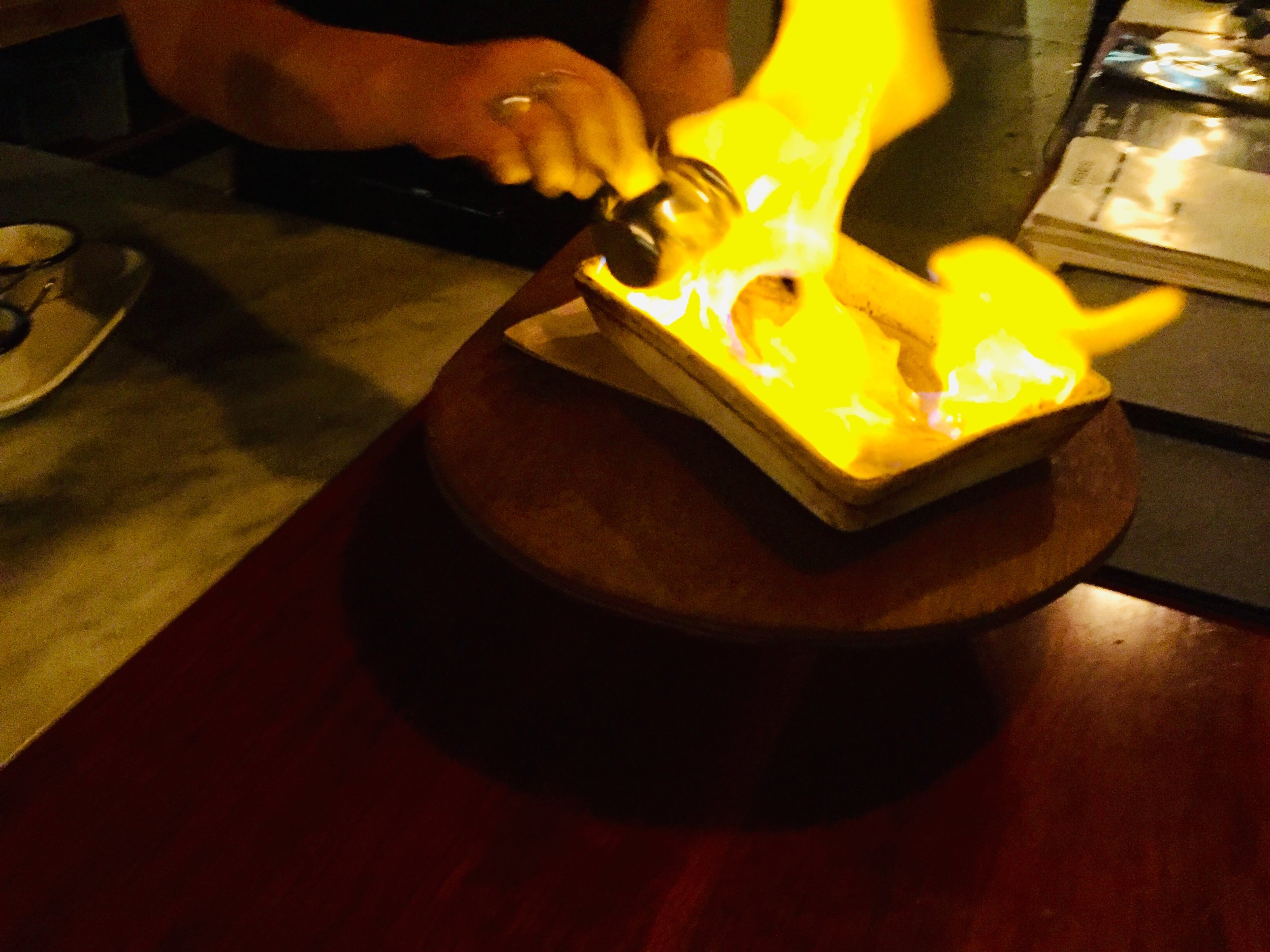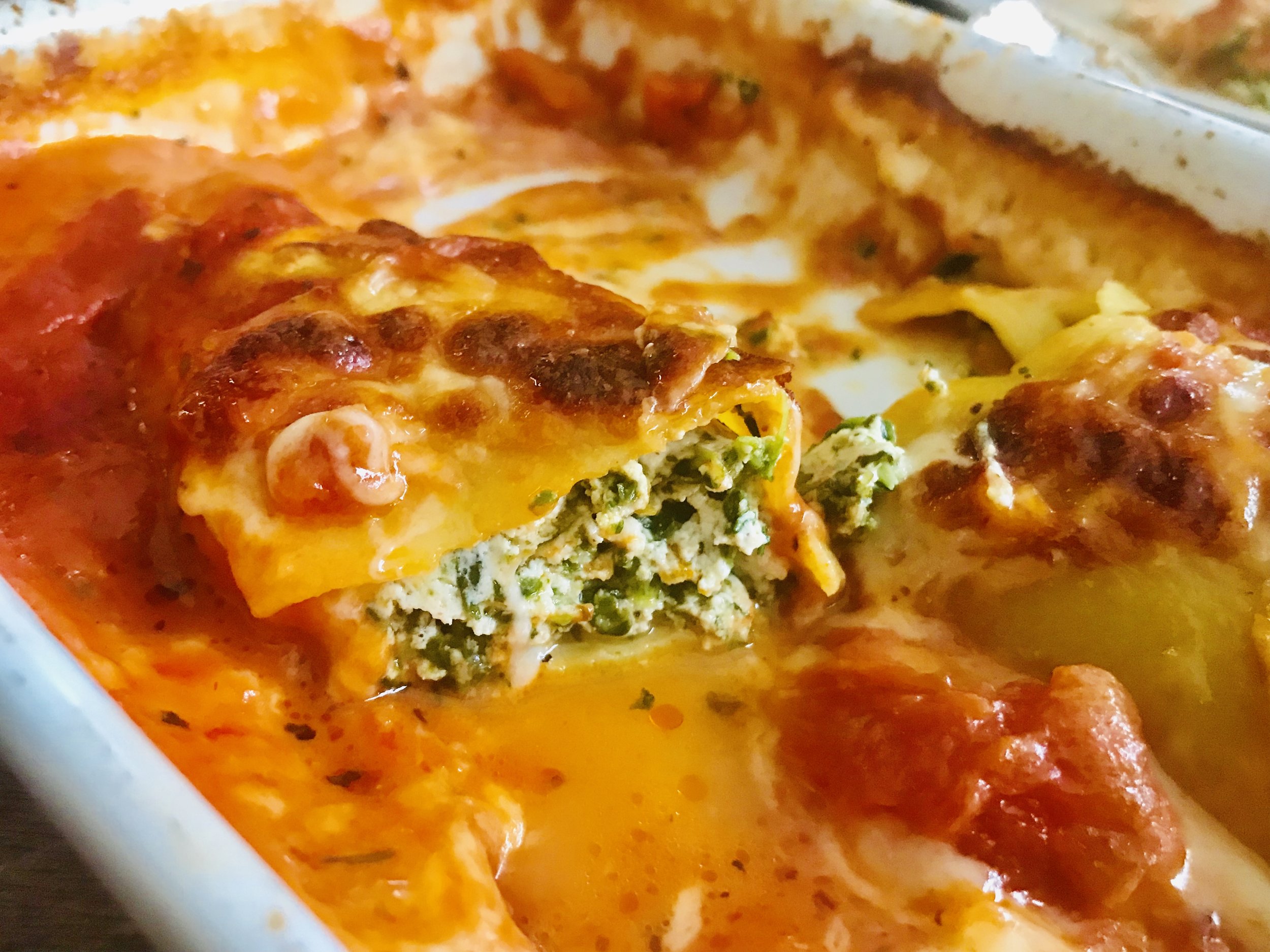 Borruso's Italian serves delicious Italian food in a relaxed and friendly atmosphere. The aroma of their substantial servings are tantalising and you certainly won't leave hungry.
Checking out the entrees, Sir loves just about anything that is caramelised so we decided on the Cipolla Focaccia. When this arrived - it smelled delish. It had garlic and herb with caramelised onion and feta. It was so soft and light and the caramelised onion gave it a hint of sweet flavour that went so well.
We both like perri perri so our next entree was the perri perri garlic prawns. These were lovely and tender with a good bite. The side serving of fried bread that accompanied them was a tasty addition to soak up the very yummy perri perri sauce. This was a very tasty dish.
The pizza we went for was the Spanish prawn. Chorizo and prawns are a bit of a staple for us anyway - on a pizza they were perfect. This tasty pizza was made up of chorizo, prawns, Spanish onion, roasted chicken, smoked paprika, garlic and chilli. This all tasted so good! When it arrived it looked so appetising and the aroma was mouthwatering. All the flavours and textures went so well together and the pizza base was nice and crisp too. They do pizza well here!
Our pasta dish we decided on was Puttanesca. Katie our waitress recommended to have this so we agreed. It was the right choice! It was made up of fettucine, extra virgin olive oil, anchovies, capers, onion, tomato and garlic. The anchovies lifted all these amazing flavours. Seriously, this dish was one of the best pasta dishes we have had. Such a great taste sensation that Mlady wanted to eat it all and did not want to share. We thoroughly enjoyed this dish.
We also tried the vegetarian cannelloni. This was another big serving and so tasty. The two large pasta tubes were filled with ricotta and spinach and oven baked till golden. Even if you steer toward meat based dishes normally, give this a try. You won't regret it!
We both love our red wine and had a few glasses each of Sangiovese which all went very well with our meal.
Dessert time and it was hard to resist the Nutella pizza. Yes, we know it's hard to go past any Nutella dessert but this was a whole pizza, with a soft base slathered in Nutella and topped with two scoops of vanilla ice cream. Such a great sharing dessert or a really indulgent treat for one!
Our next dessert was a more traditional Italian treat - tiramisu. This was a round column of layered goodness. Unsurprisingly, it was another big tasty serving too.
The Banana Flambe is a signature dish here so we had to have it too! It was banana's roasted in the oven served with "so good" vanilla bean ice cream and flambeed with brandy. It really is an impressive dessert. Is a show stopper when it is flambeed and oh so delicious to eat. Sir did let Mlady have a taste - just one though as he did not want to share.
We also chose a dessert with fruit and went with the warm apple and berry crumble. Described on the menu as - Scrumptious classic served with creamy vanilla ice cream and caramel sauce. Such a substantial serving and it really lived up to its name - Scrumptious. There was plenty of fruit sitting underneath a yummy crumble. Loved the caramel sauce.
To complete our delectable meal we each had a glass of Lemoncello. We both love this after dinner shots as it complemented so well. Lemoncello is a refreshing end to a amazing fare.
The food at Borruso's is incredibly flavoursome with a varied menu, so there is something for everyone. The servings are really substantial too so you certainly will not leave hungry.
Sir and Mlady dined as guests of Borruso's Italian. Thank you to Katie for looking after us and her pasta recommendation. Thanks also to Jamie and Emily. Special thanks also to Spooning Australia (https://spooningaustralia.com/) and Food Shot (https://www.foodshot.com.au/) for arranging this visit.