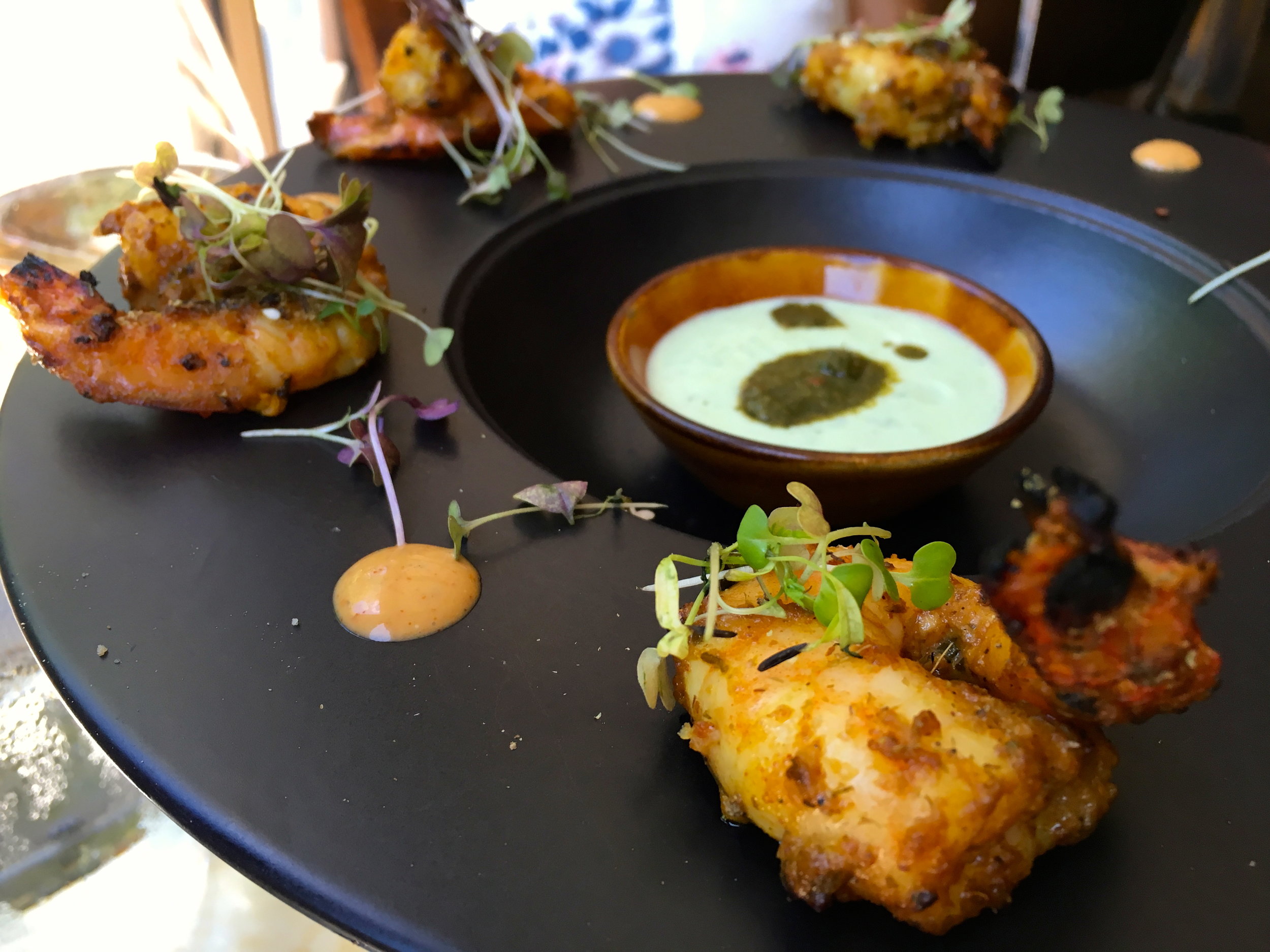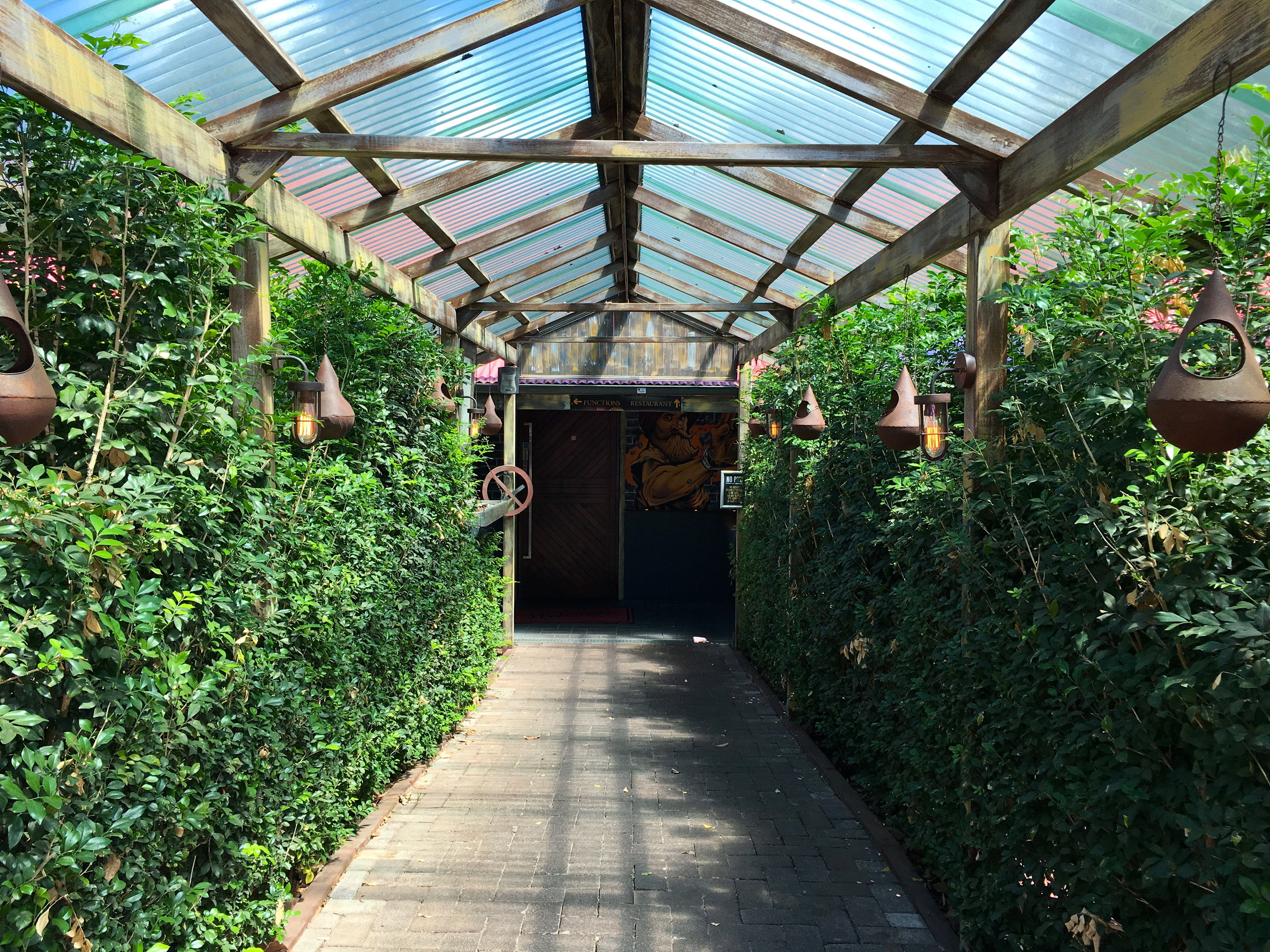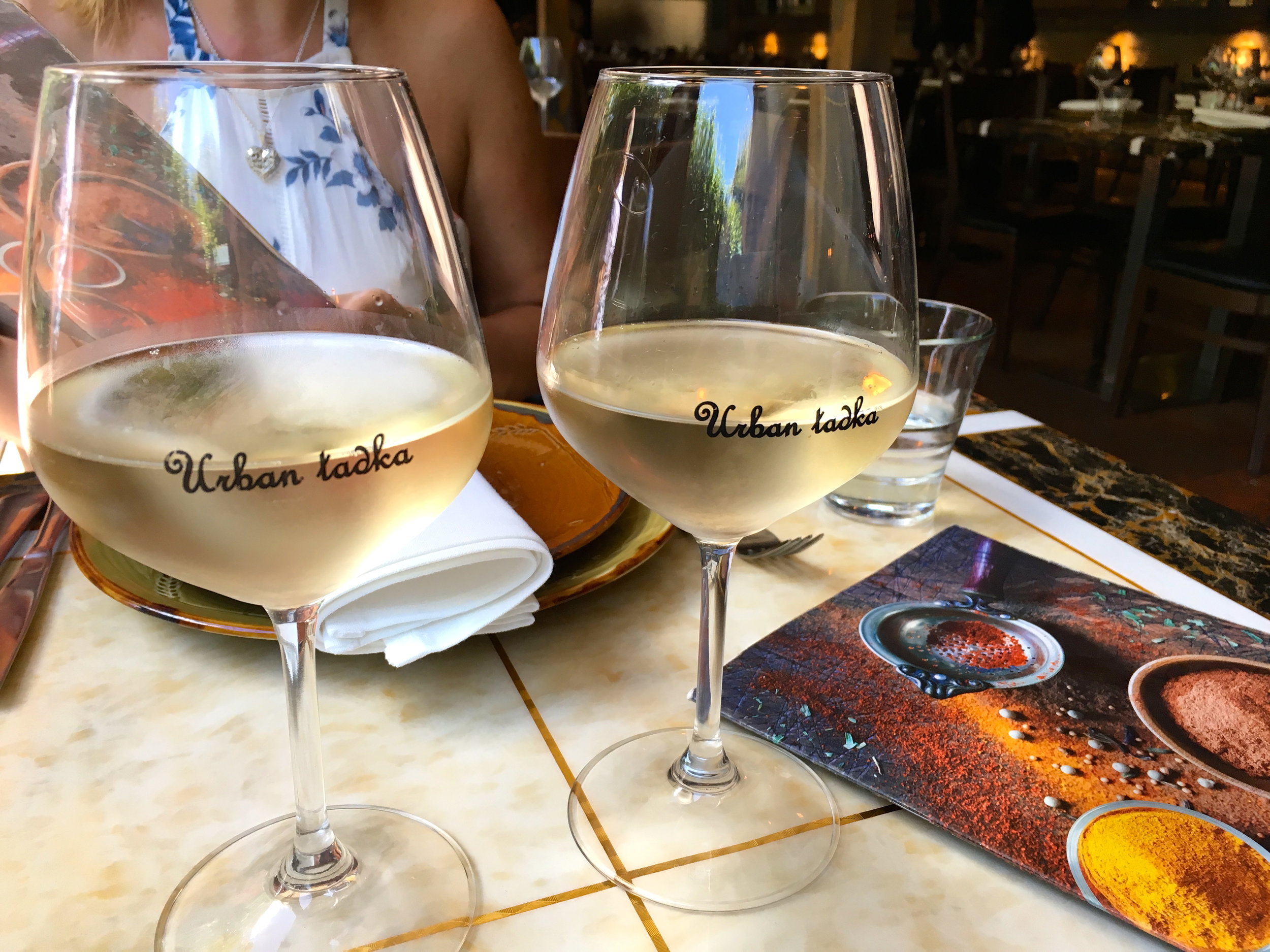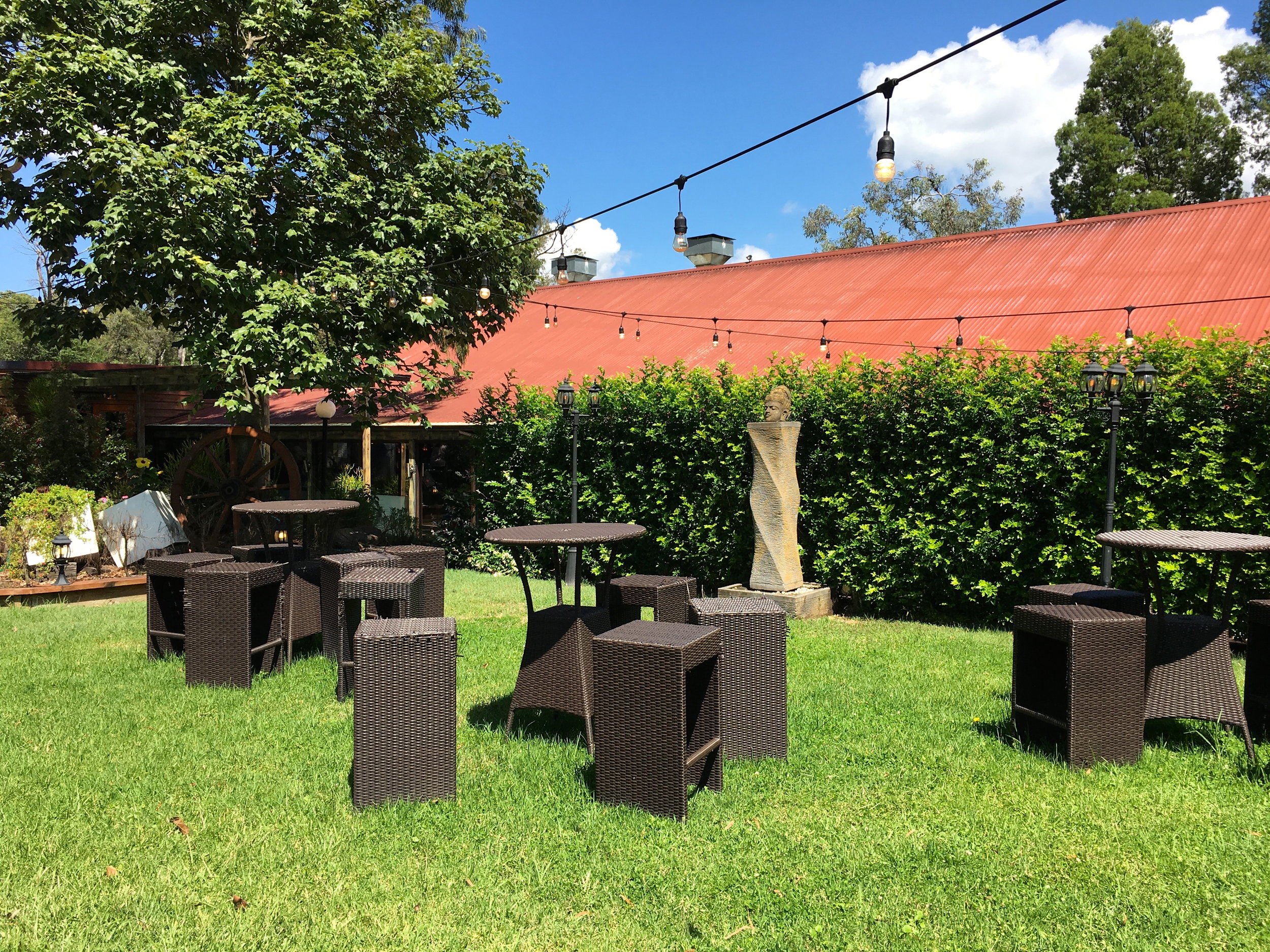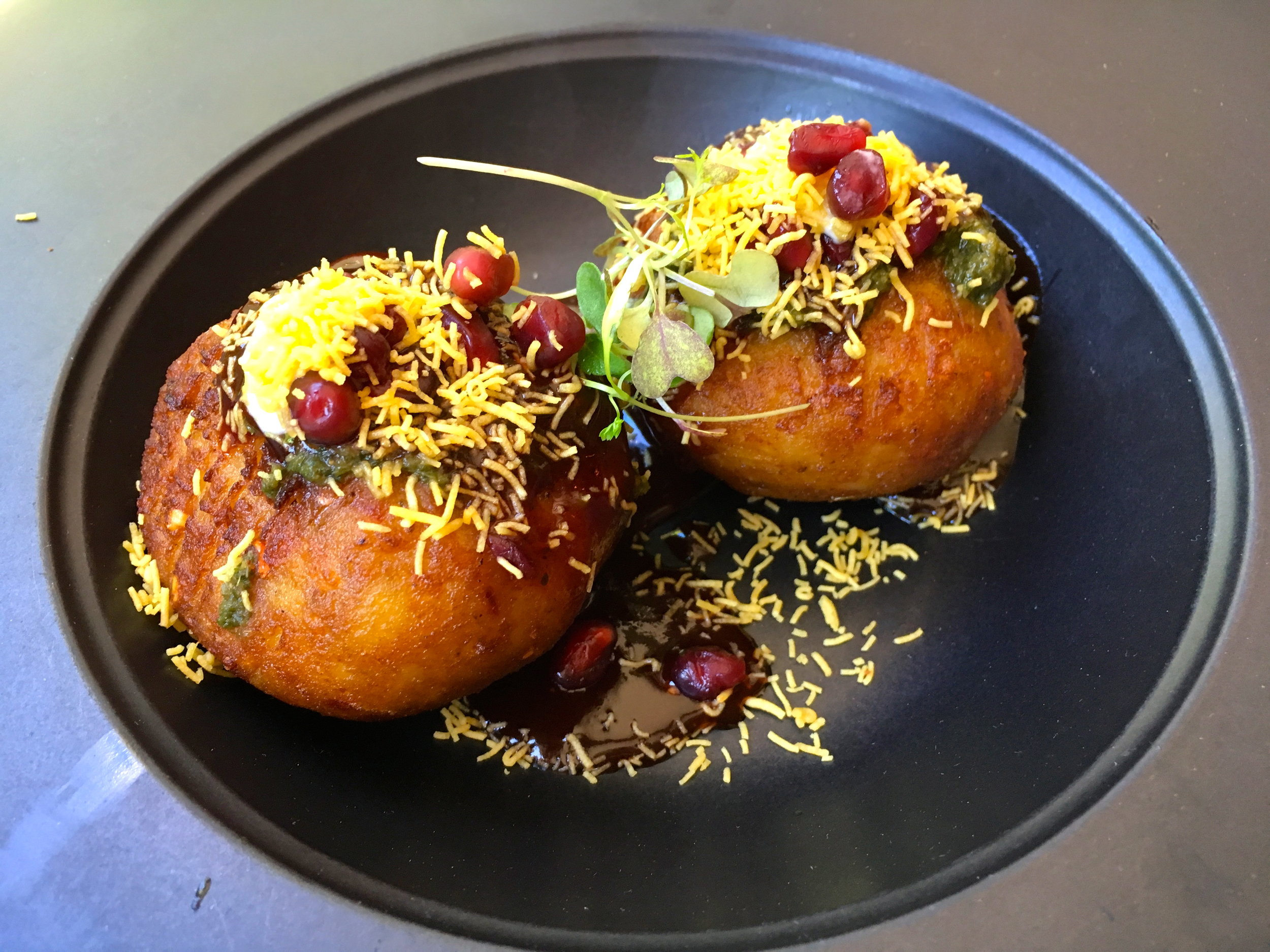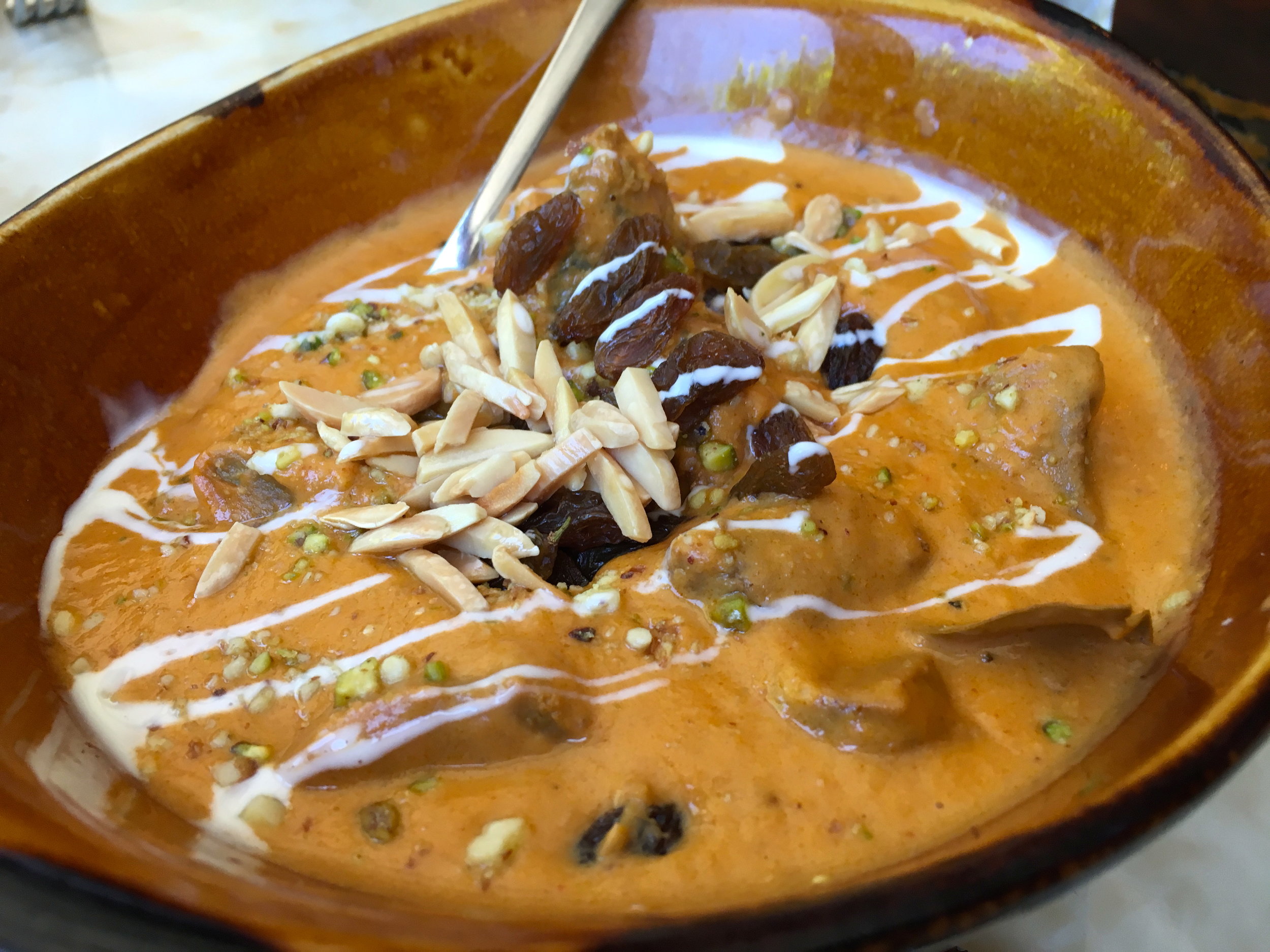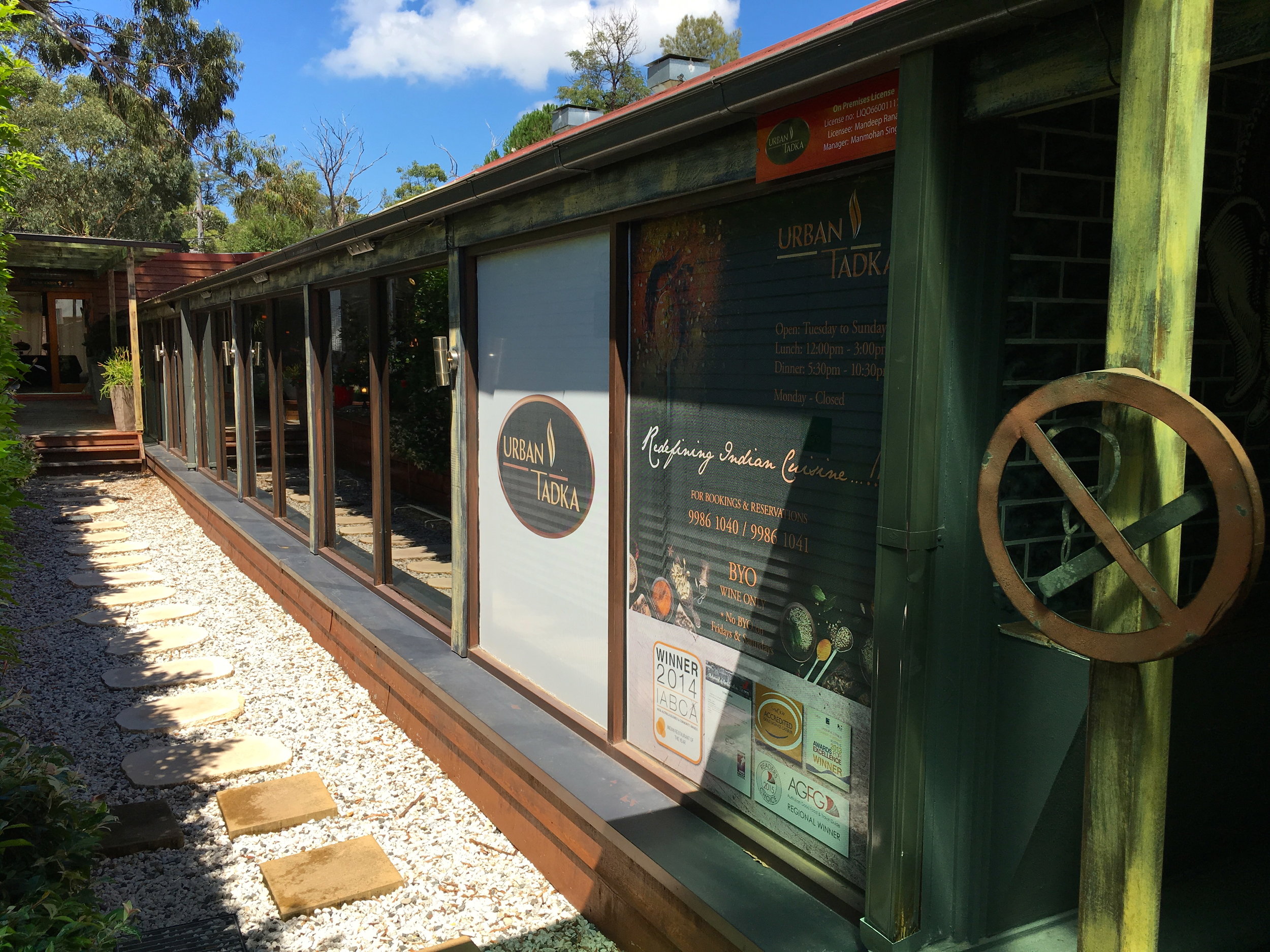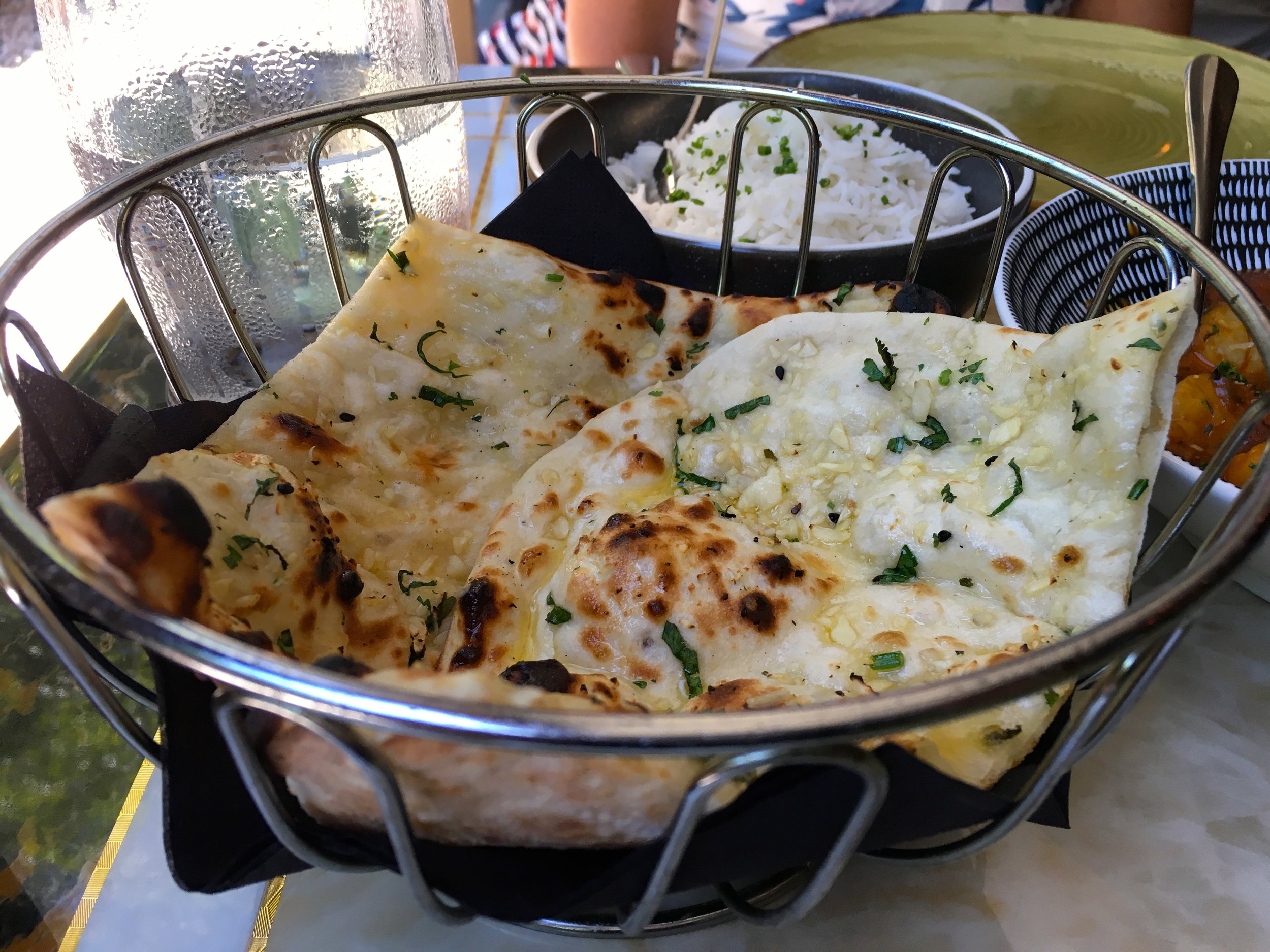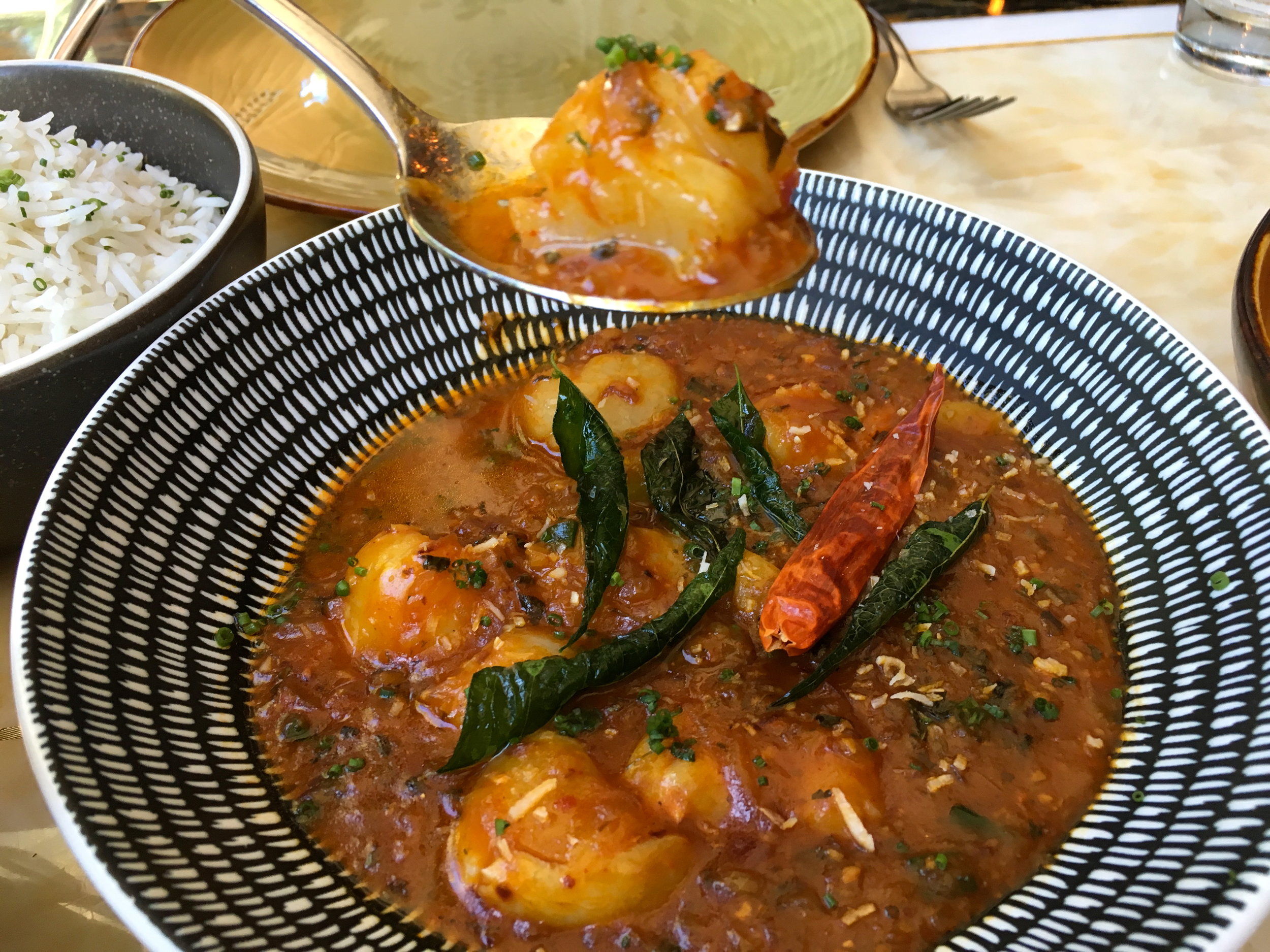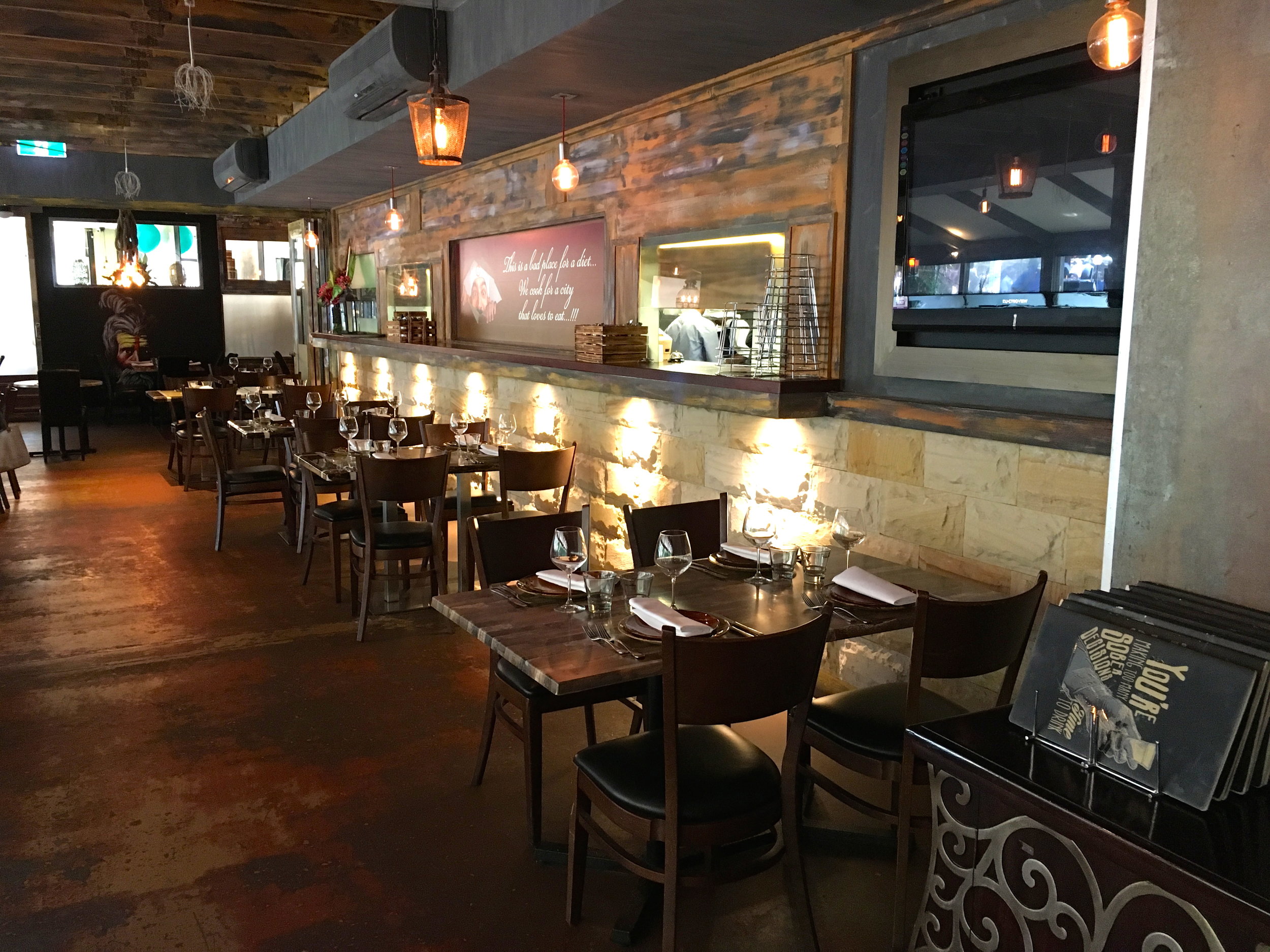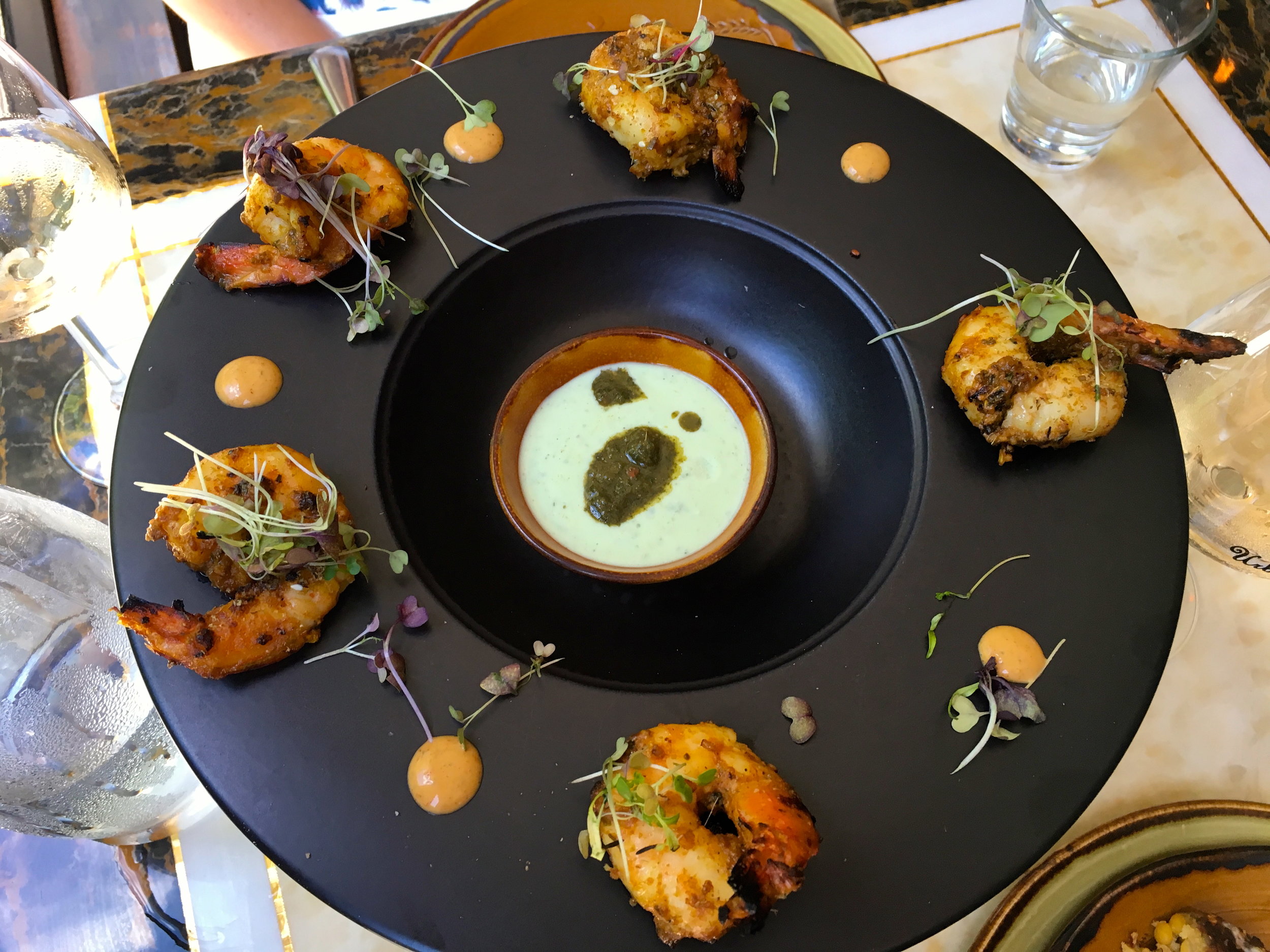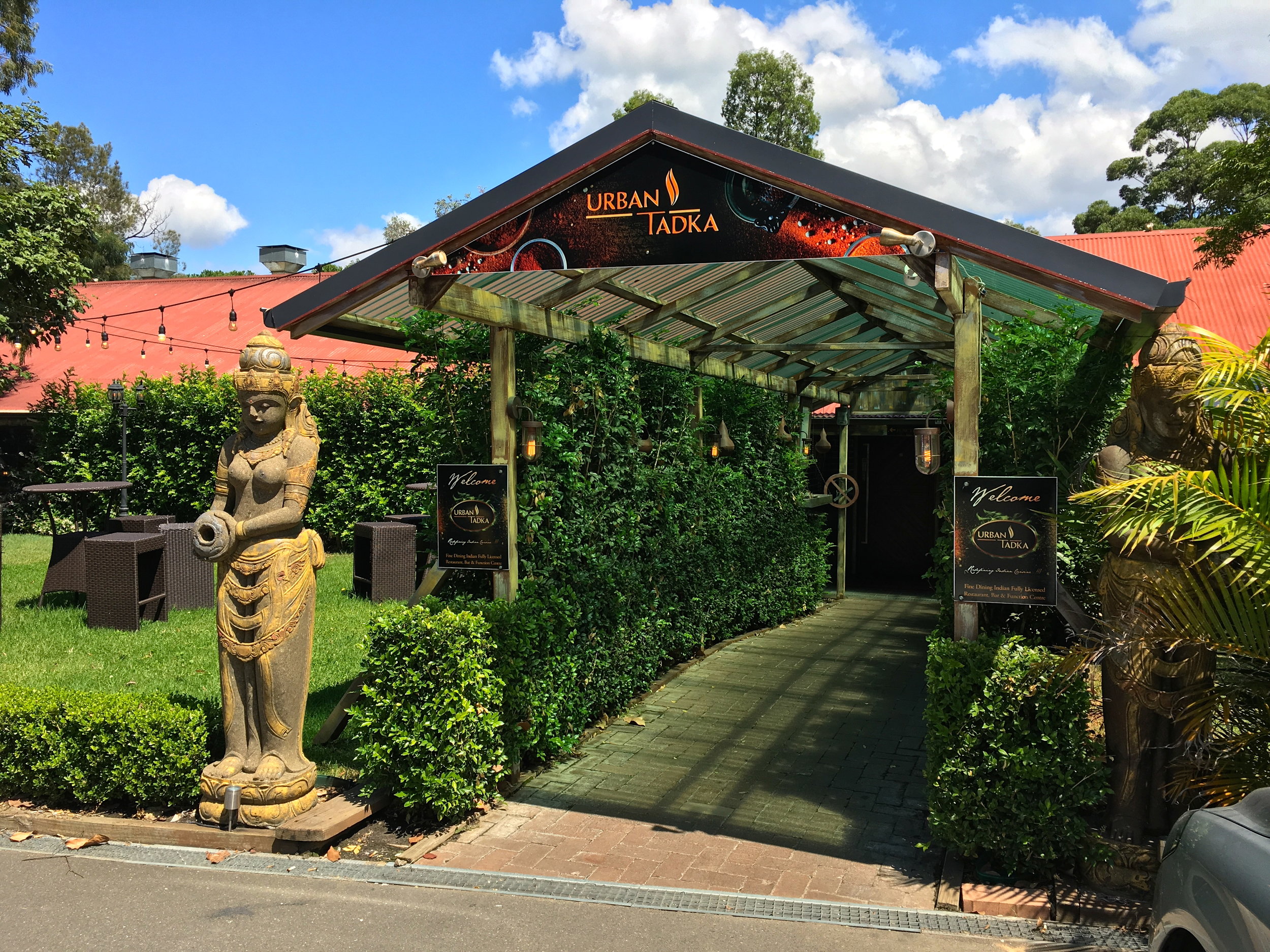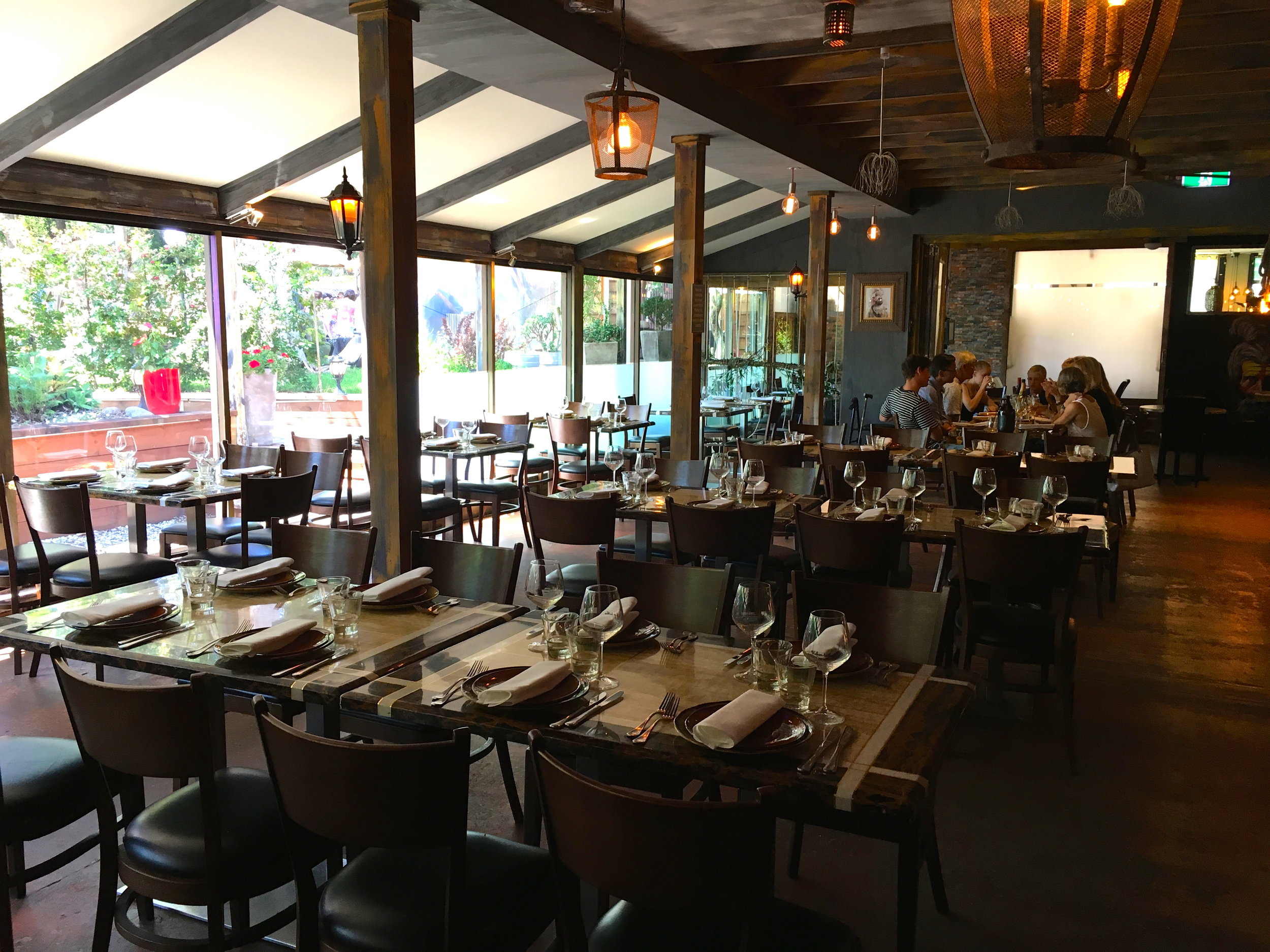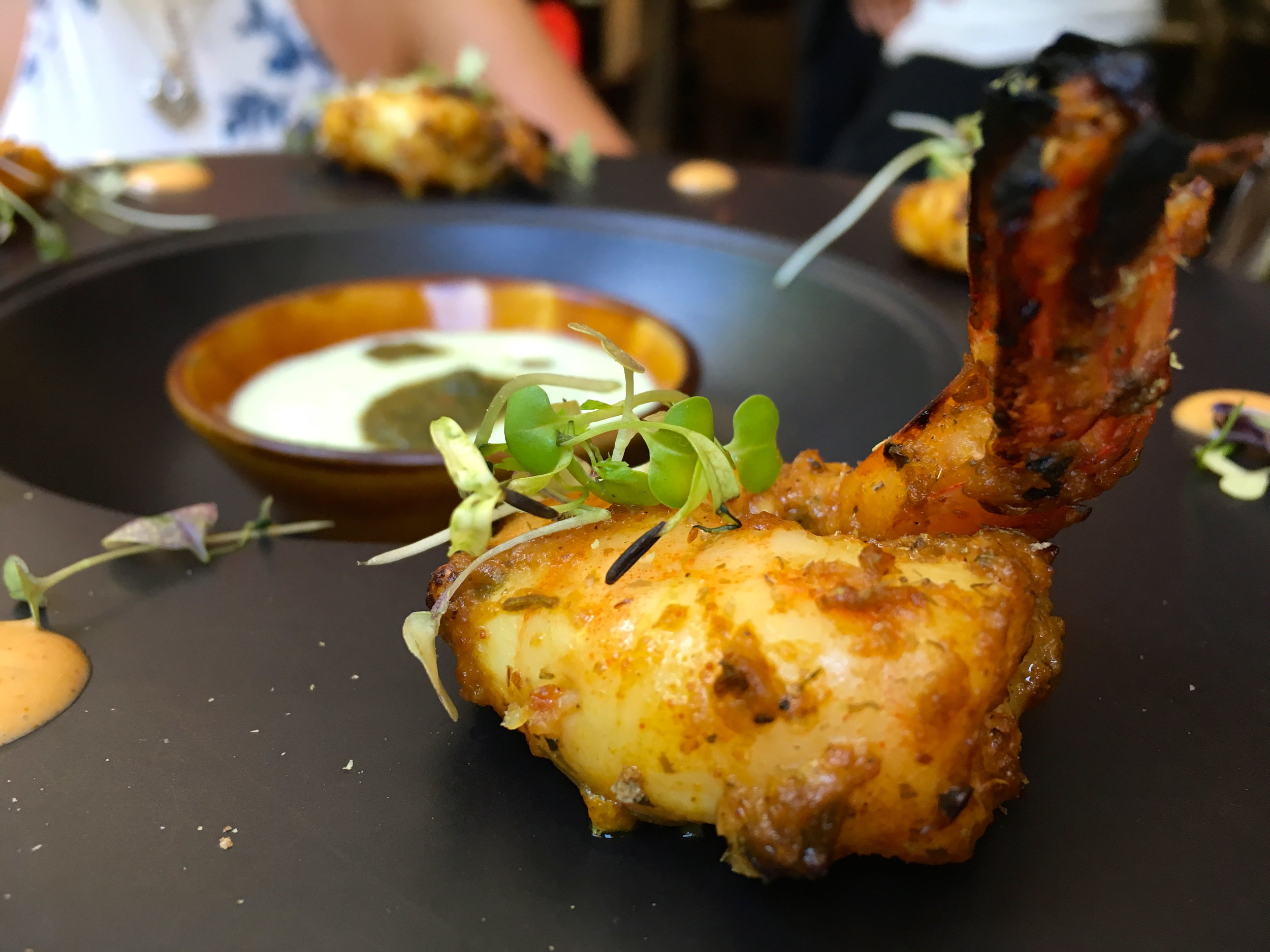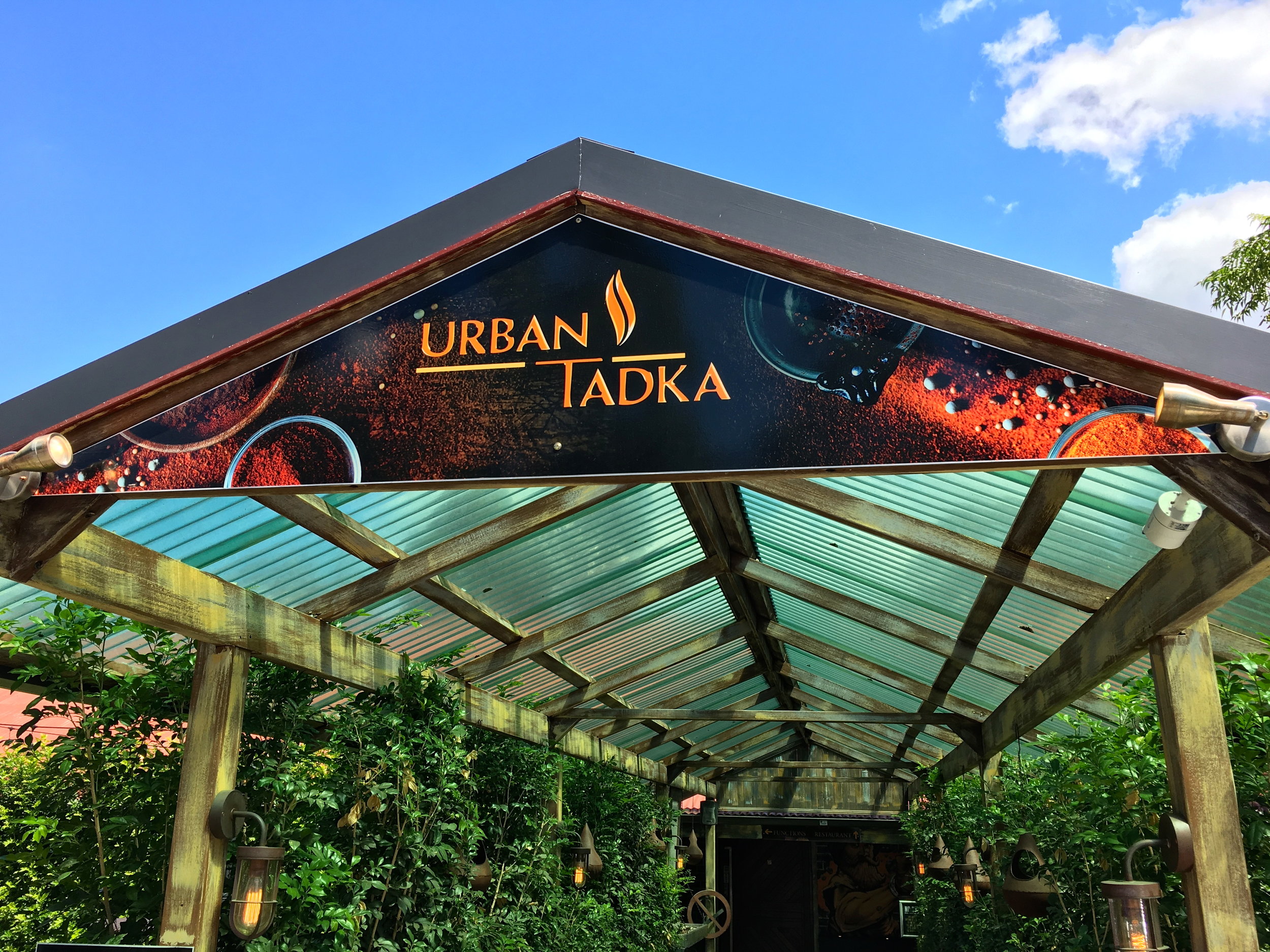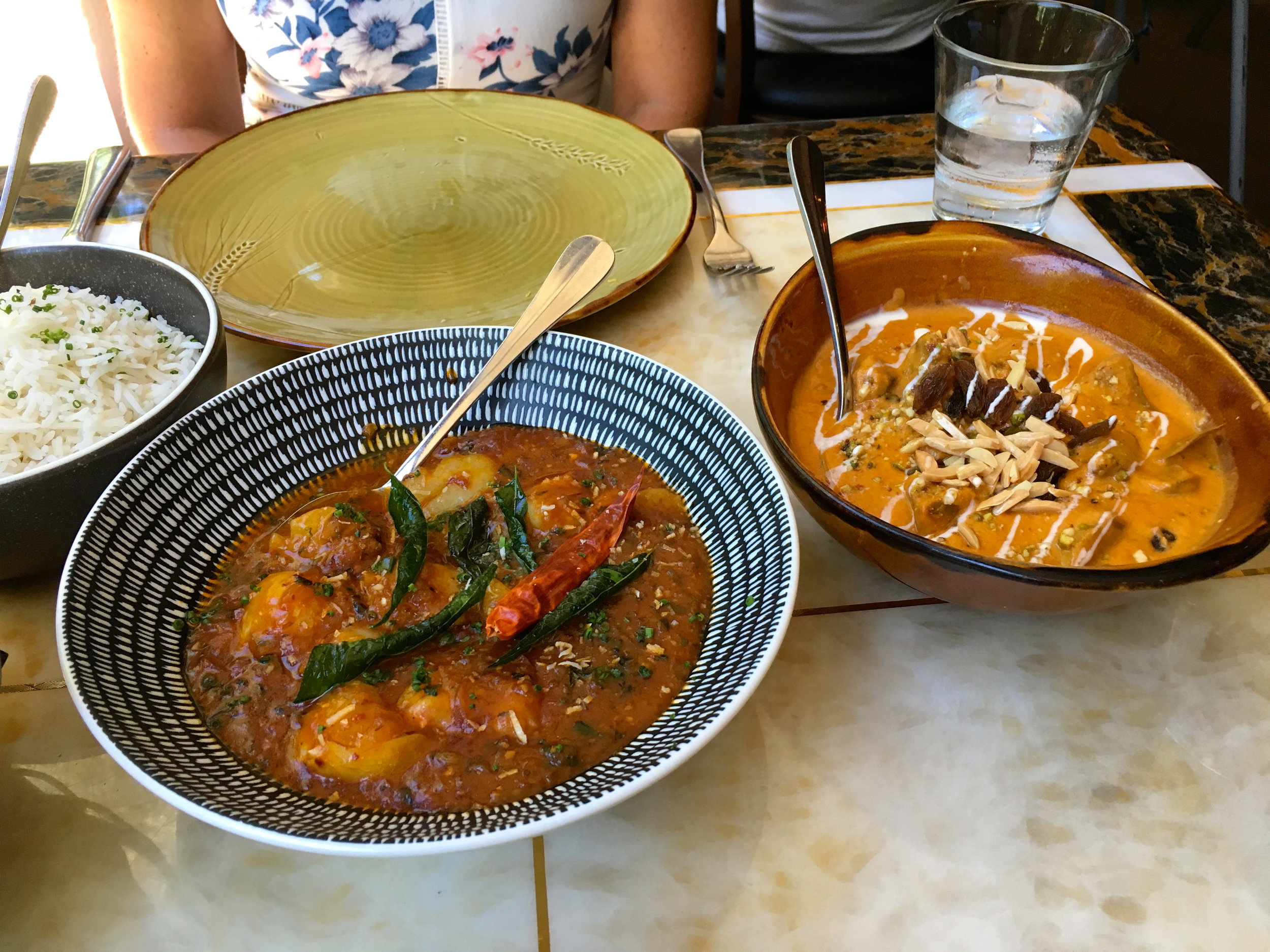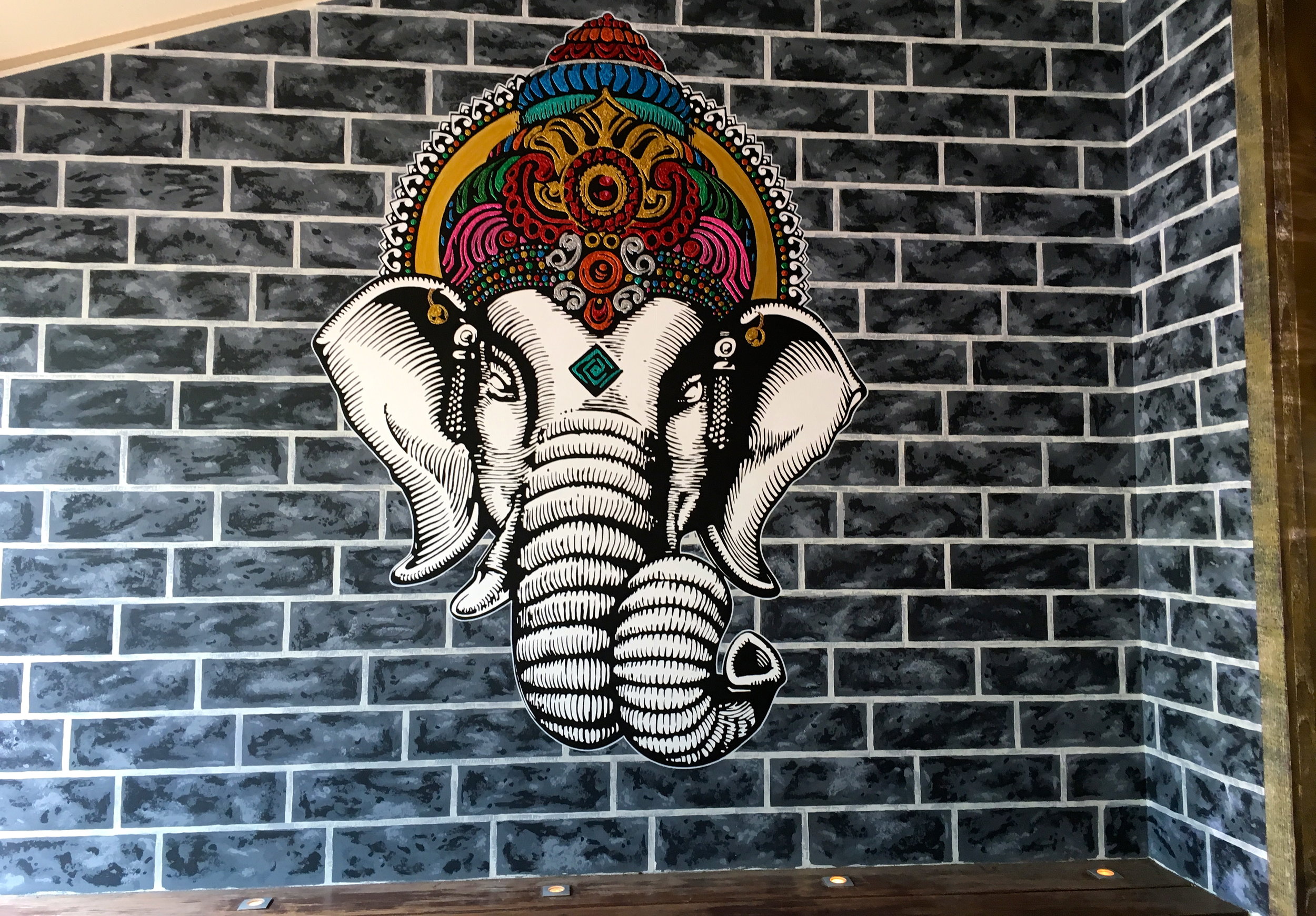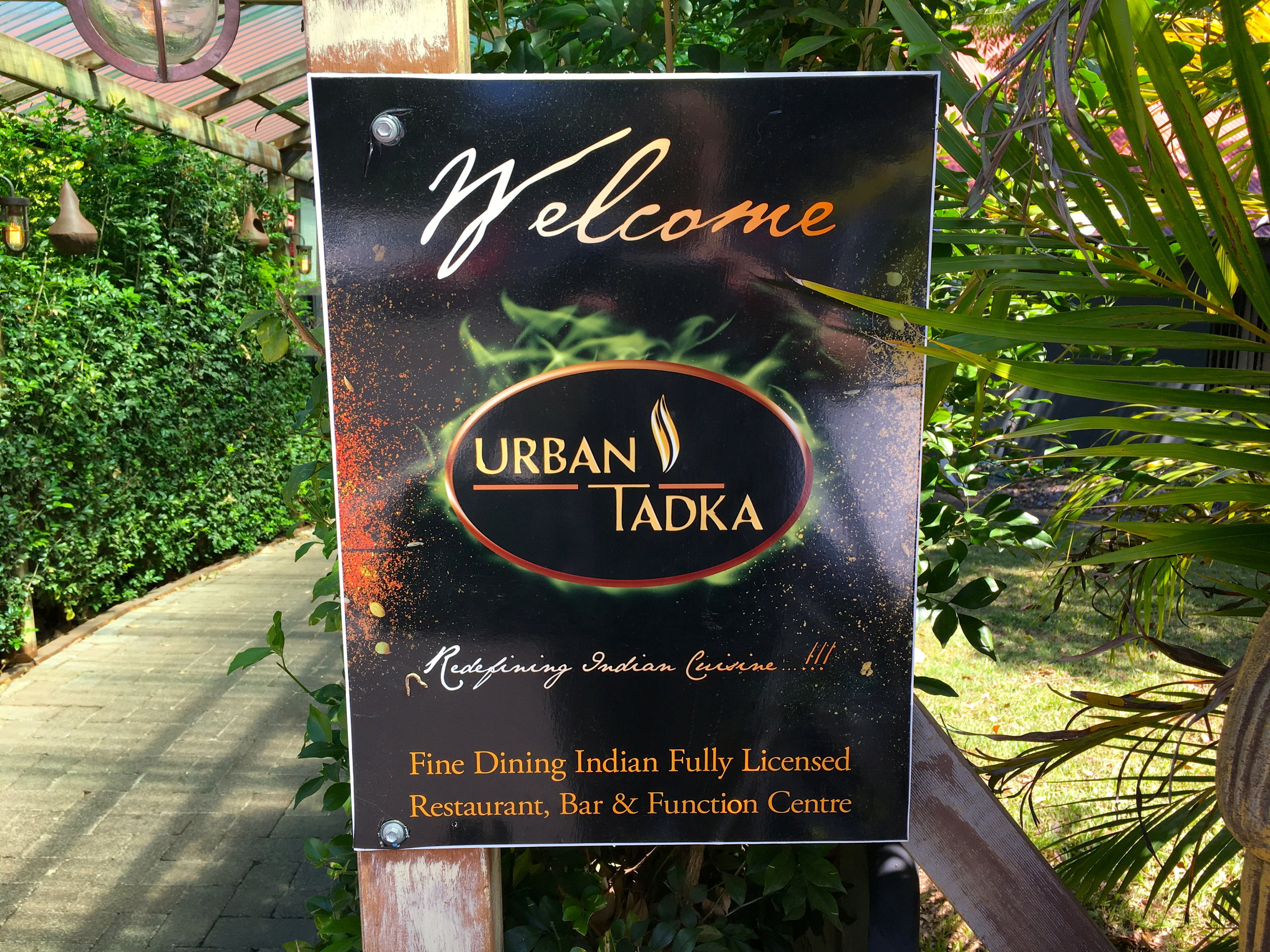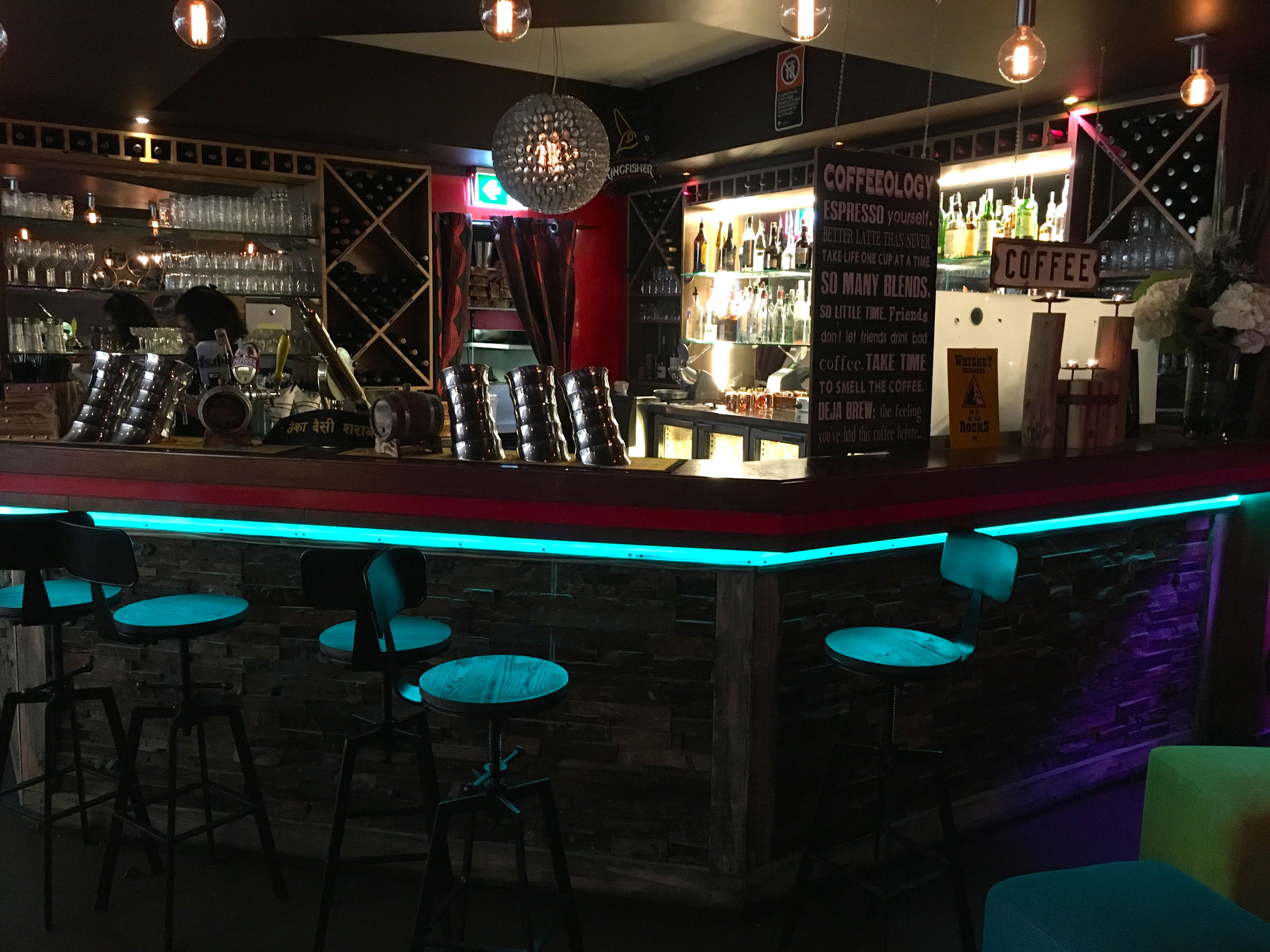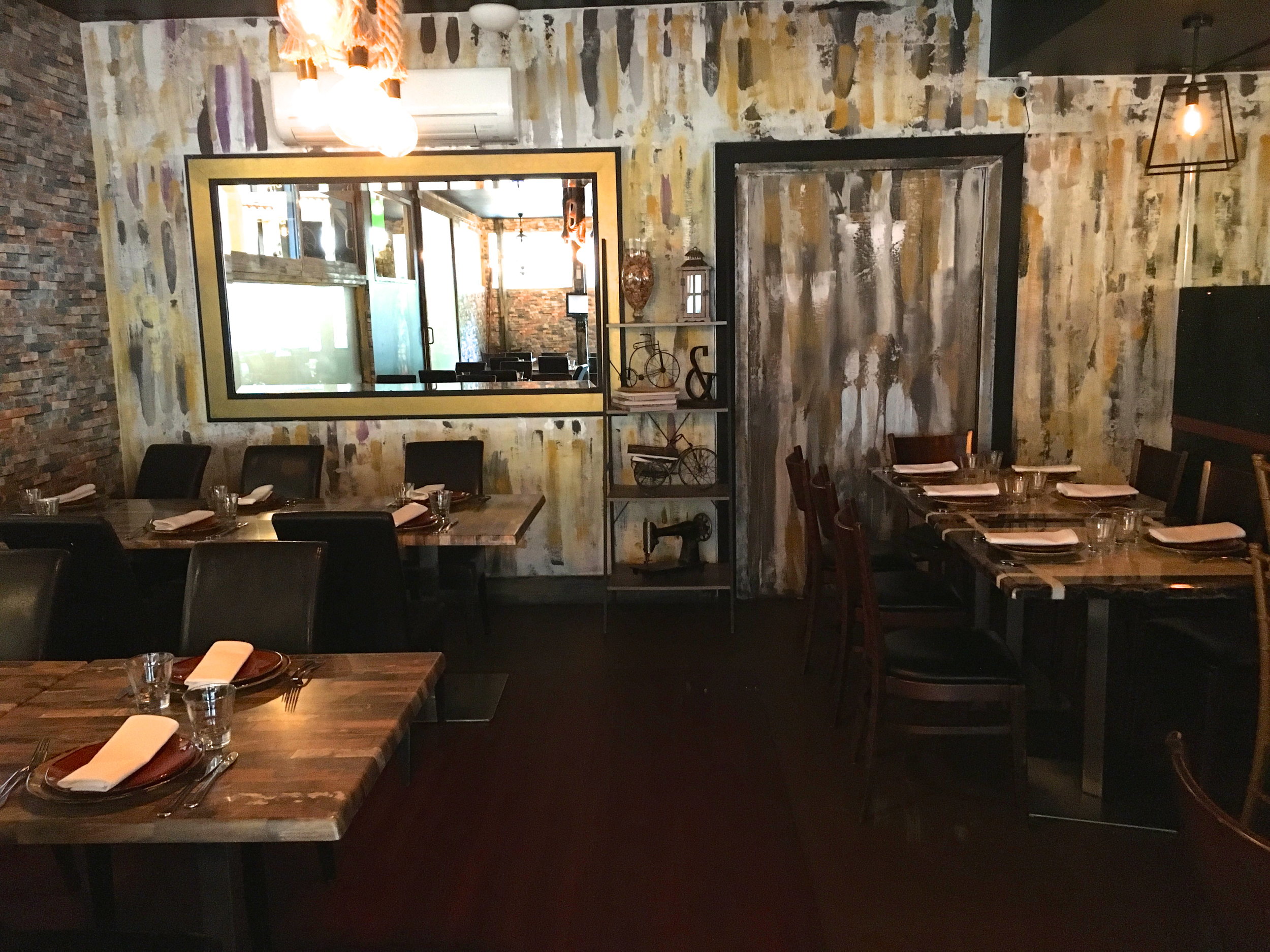 Urban Tadka
321 Mona Vale Rd
Terrey Hills, Sydney
Set well off the road in lush green surrounds you will find this very stylish place serving fine Indian fare. There is a function centre to the side and plenty of parking on the grounds, which can be entered via Mona Vale Rd or the rear of the property. A leafy walkway leads us to the entrance door. Inside there is a cosy bar and an inviting corner lounge area lit up with coloured led lighting. It's a lovely looking place, worthy of a special occasion.
We start with Aloo Ki Chalu Tikki – which was a soft-fried potato cake with coriander-mint chutney topped with pomegranate arils. They were full of flavour and had a nice kick to them.
Our next dish was the Zatar Lasooni Jhinga (Tandoori smoke baked shelled prawns with garlic and zatar spices.) These were beautifully arranged and had a really delicious combination of spices. The prawns were nicely cooked and had a good heat sting to them. Fortunately the menu is coded for heat content so diners can choose dishes to suit their tastes. This was an impressive dish.
For mains we chose Scallops Mumbai Tadka – flame seared scallops in a slightly sweet sauce flavoured with lychee and spices. The scallops were tender and it was a nice juicy dish which went very well with rice and garlic naan on the side to scoop up that tasty sauce.
The decadent Kesari Lamb Sufiyana was our other choice of main. It was a deliciously creamy dish of soft lamb pieces in a cashew gravy with mace and cardamom flavours. Wow! This dish was packed with flavour and we couldn't stop ourselves from devouring it. Absolutely delicious.
There is a sizeable vegetarian section on the menu and a good choice of naan bread flavours. The wine list is comprehensive and there are banquet options for groups of 6 or more.
Desserts are equally elaborate and well worth it if you have some space left. We chose the Pistachio Dome with raspberries and home-made pistachio ice cream. It looked a treat and certainly was – with soft chocolate mousse cake inside the glossy dome. Yum!
Our experience here was a sensory delight. There is obviously a lot of care taken to maintain such a high standard of cuisine and it's easy to see why they are continuing to win awards.
Those Dames dined as guests of Urban Tadka. Big thanks to owner Inder for his warm hospitality. Special thanks to MJ from Paper Phoenix for arranging this visit.