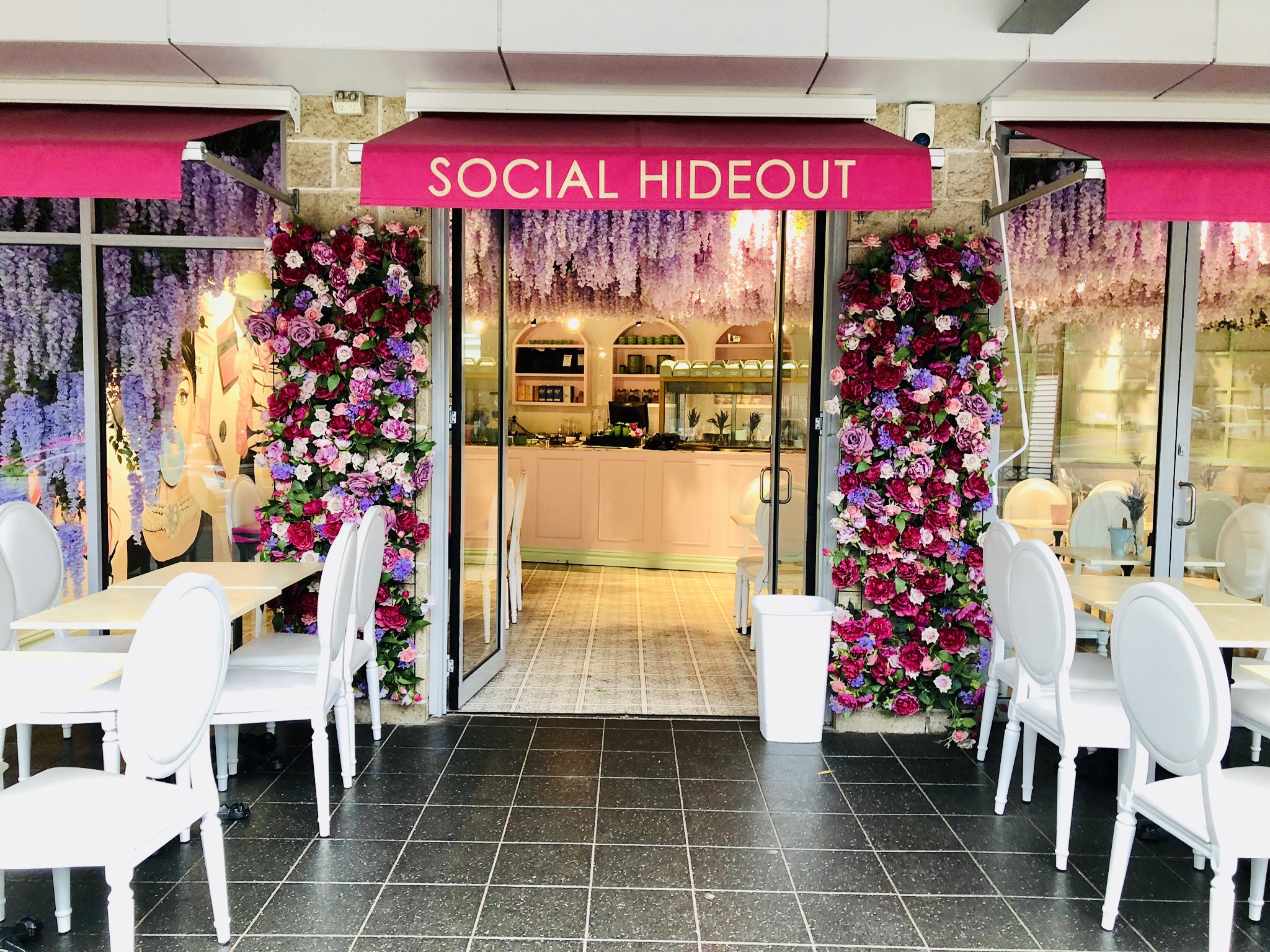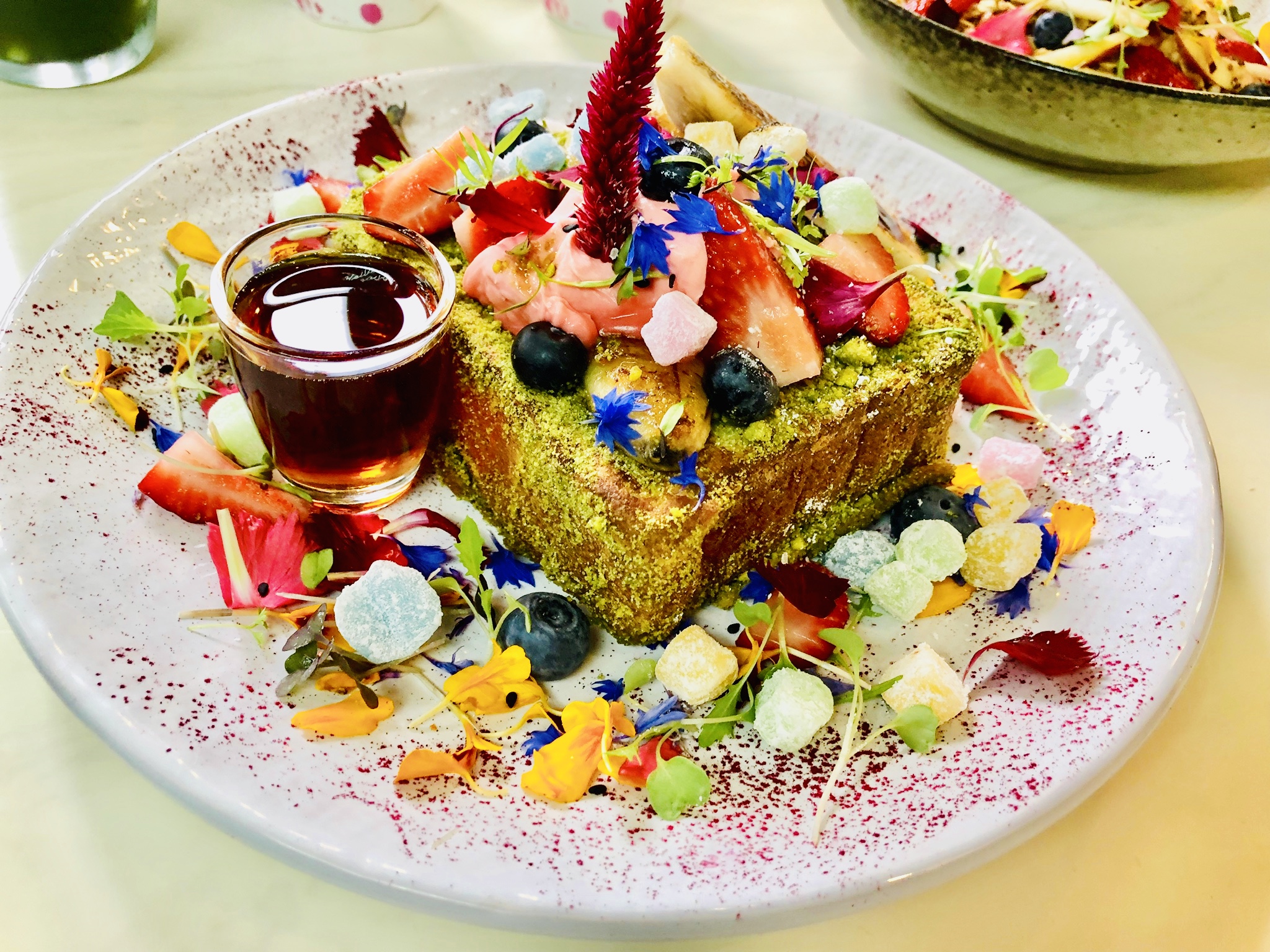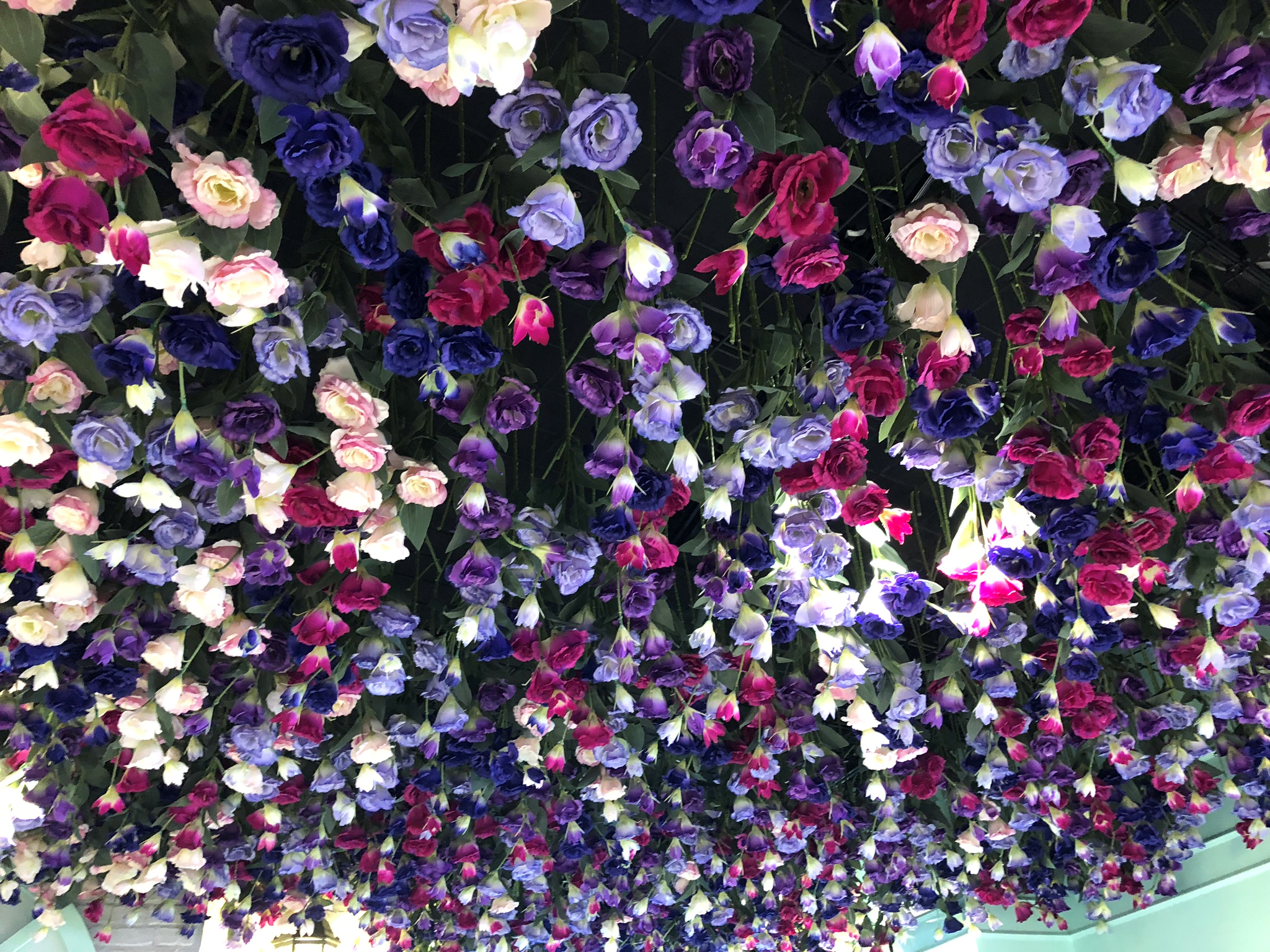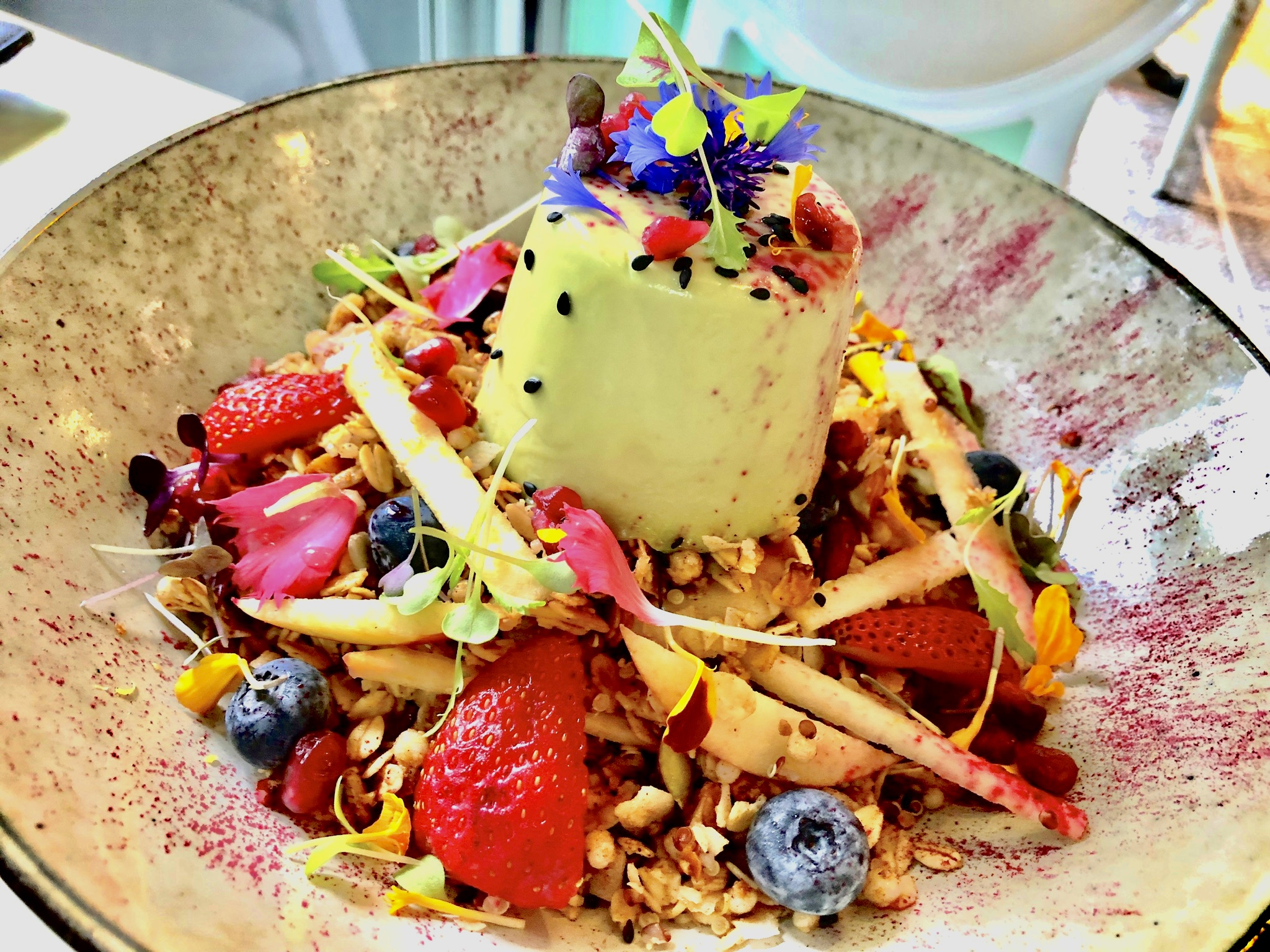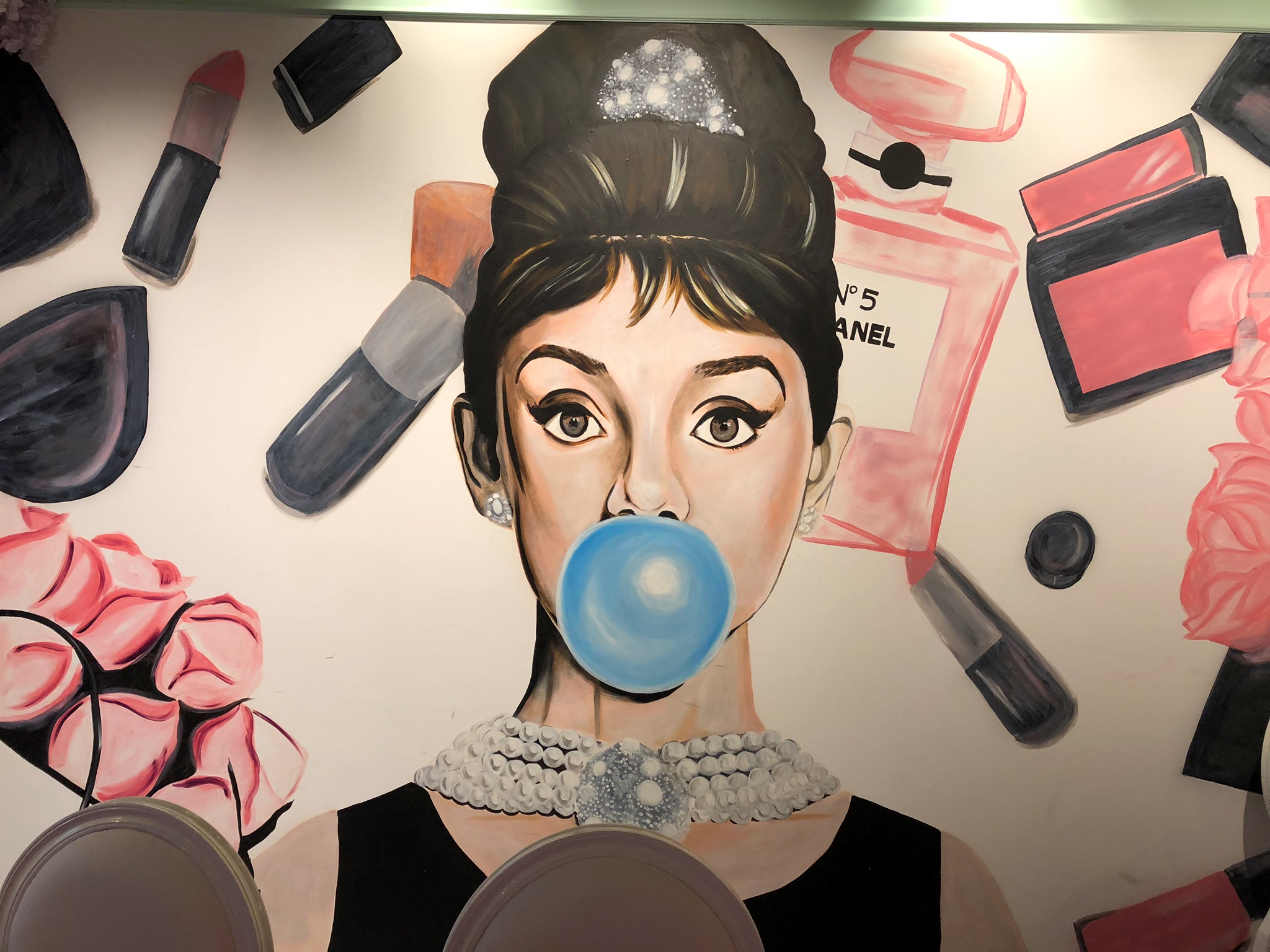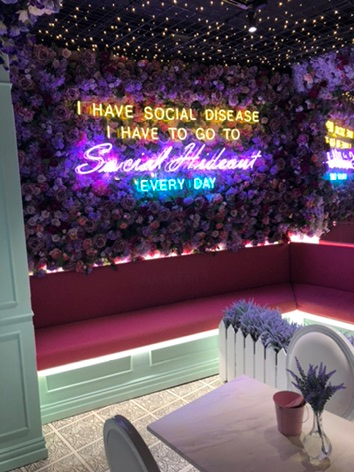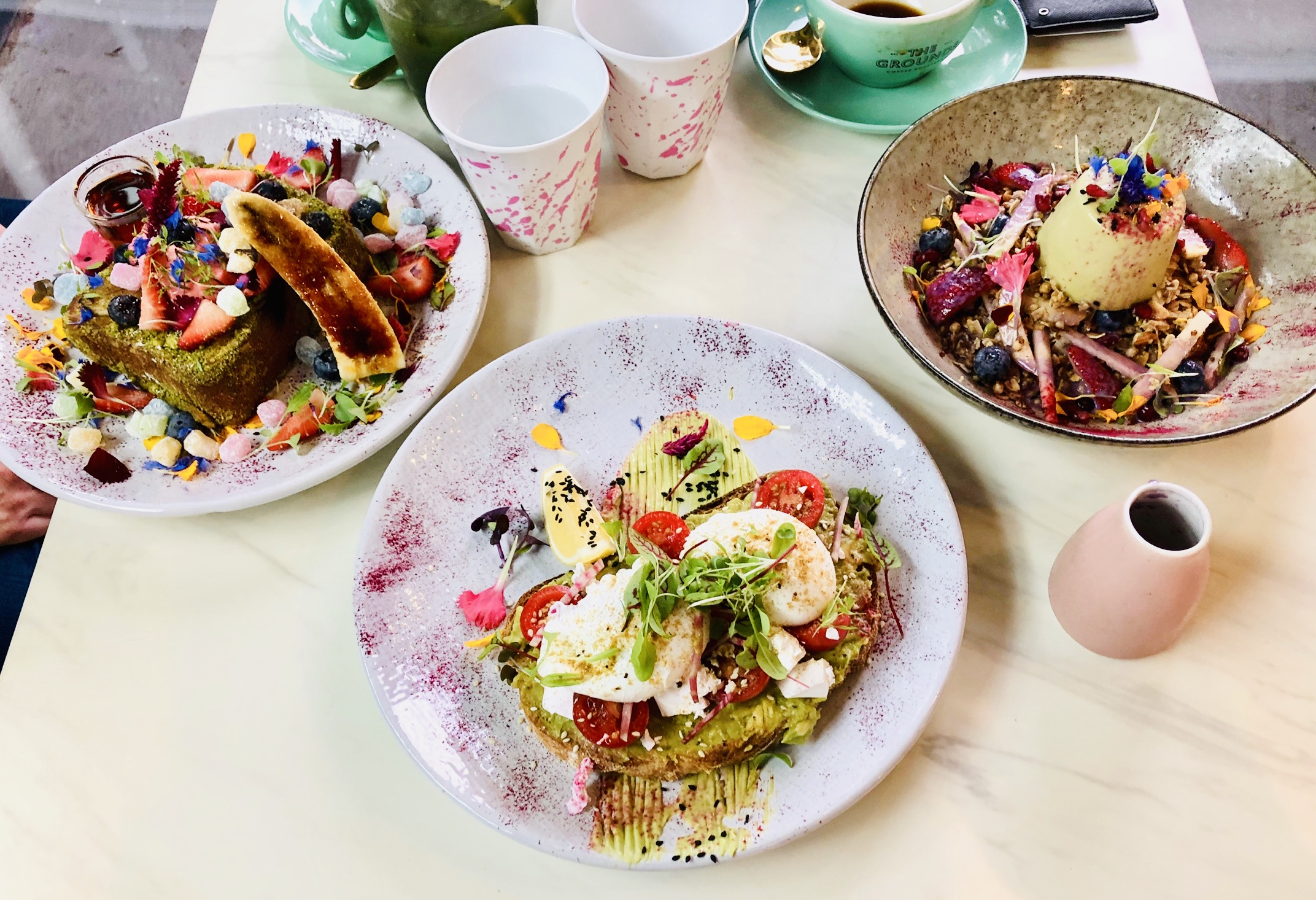 Social Hideout
Shop 4/25-33 Allen St
Waterloo, Sydney
Social Hideout is a beautiful, colourful café in Sydney's inner city suburb of Waterloo. Its décor is full of colour and flowers. Think Tiffany's and Chanel - all beautifully layered in a montage of style.
We arrived for an early breakfast on a weekday and chose to sit inside and then sat back for a moment to take in all the beauty that was around us. It's such a colourful place and we just couldn't get enough of the gorgeous flower arrangements throughout the café.
We thought we'd start with a drink as lately we have been trying different juices and smoothies. We tried the Green Shrek and absolutely loved it. This juice had kale, spinach and celery for lots of health benefits but also some apple and lemon to balance out all the flavours. Overall a great juice.
For our coffees, we chose long blacks and here at Social Hideout they serve 'The Grounds' coffee which is always bold, strong and full of flavour.
For our food, we chose The Green Frenchy, The Panna Cotta Granola Bowl and the Avocado Smash. We actually wanted to try so much more, as the menu is so diverse with a long list of delicious plates, but unfortunately, there is only so much food we can eat at 7.30am!
The Green Frenchy was a mouth-watering mountain of Matcha French toast, heavenly sprinkled with berries and then painted with swirls of red velvet mascarpone. This piece of food art was further enhanced with a side of maple syrup and a caramelised banana which the staff torch, as they serve it to you. What a dish, we couldn't get enough of it.
On to something more savoury now and the Avocado Smash was definitely a strong contender to the French Toast. With poached eggs, cherry tomatoes, Danish feta and dukkah, we were scooping up every last bit of avocado with our toast.
Our final culinary sensation was the Panna Cotta Granola Bowl. It's the perfect of combination of dessert and healthy breakfast. The panna cotta is made with green tea and is served on a bed of macadamias, berries, pomegranate, chia seeds, quinoa and other delicious breakfast things like shaved pears and apples. All this yumminess is then enhanced with some silky taro milk which you can mix in yourself. It was amazing!!!
Social Hideout really impressed us. The food, the décor, the service, its all amazing. If you haven't visited it yet, we highly recommend you add to your list. They are open 7 days a week.
The Counts dined as guests of Social Hideout. Special thanks to Claire and April from CPM Online Marketing for arranging this visit.