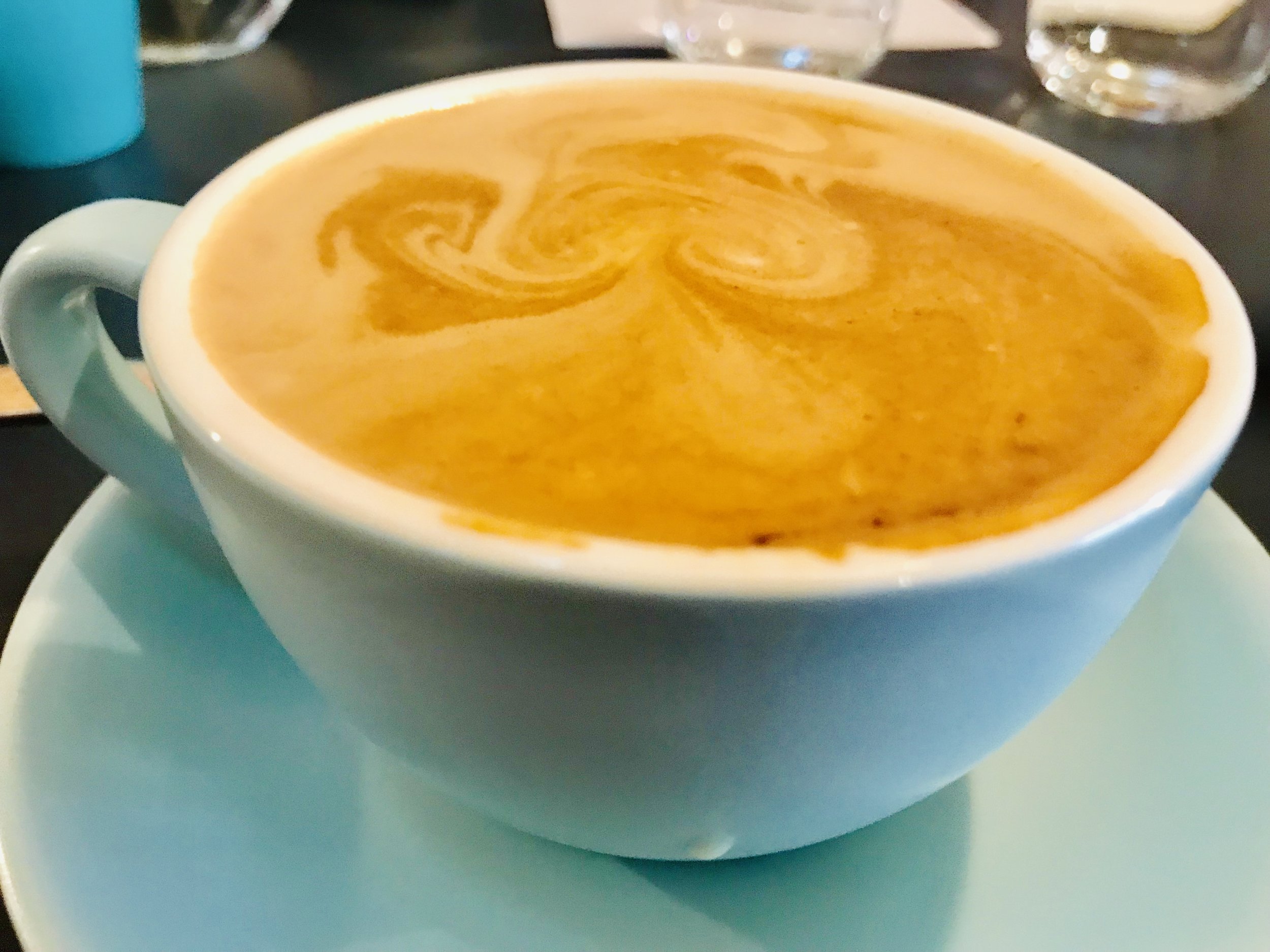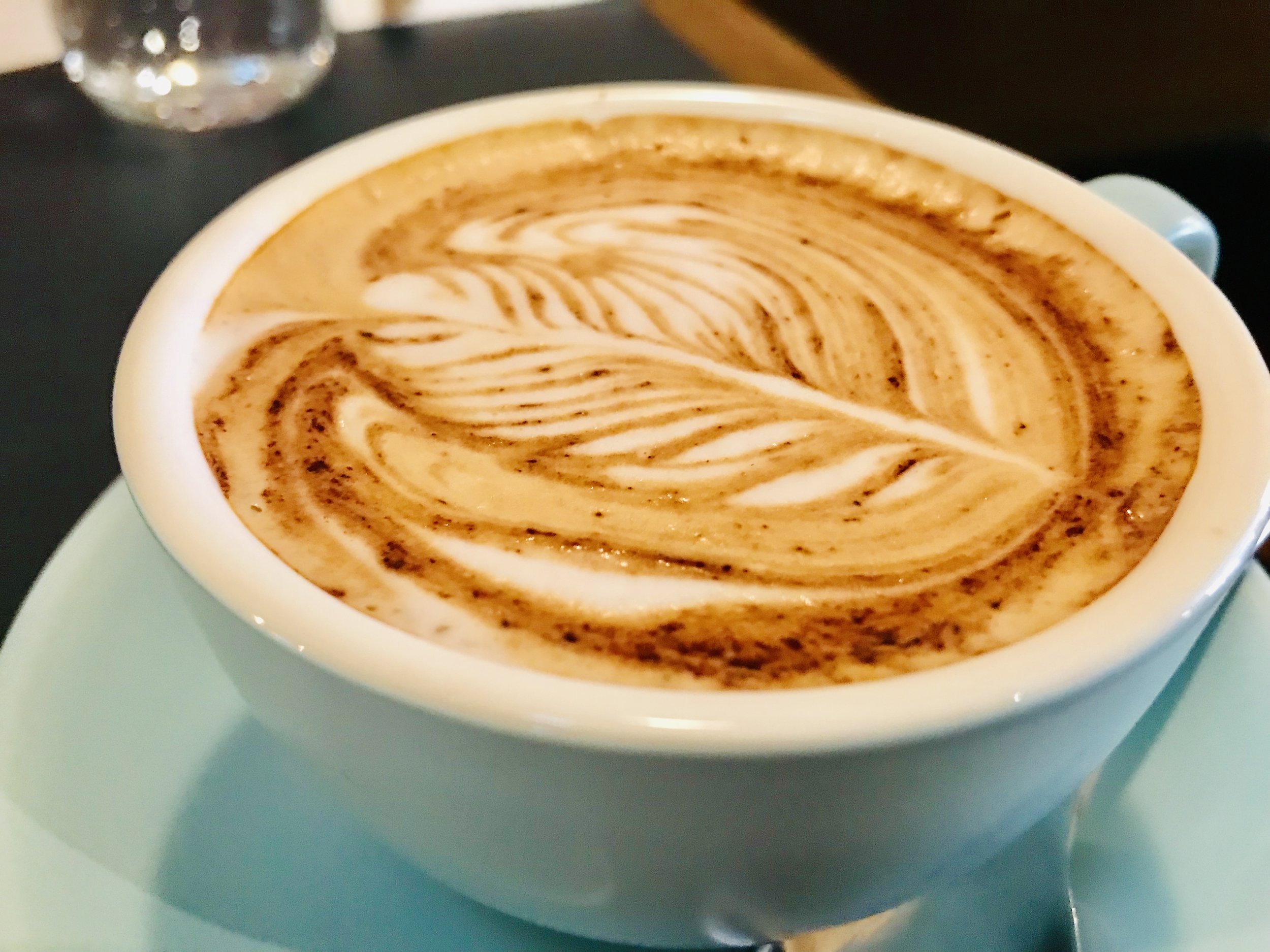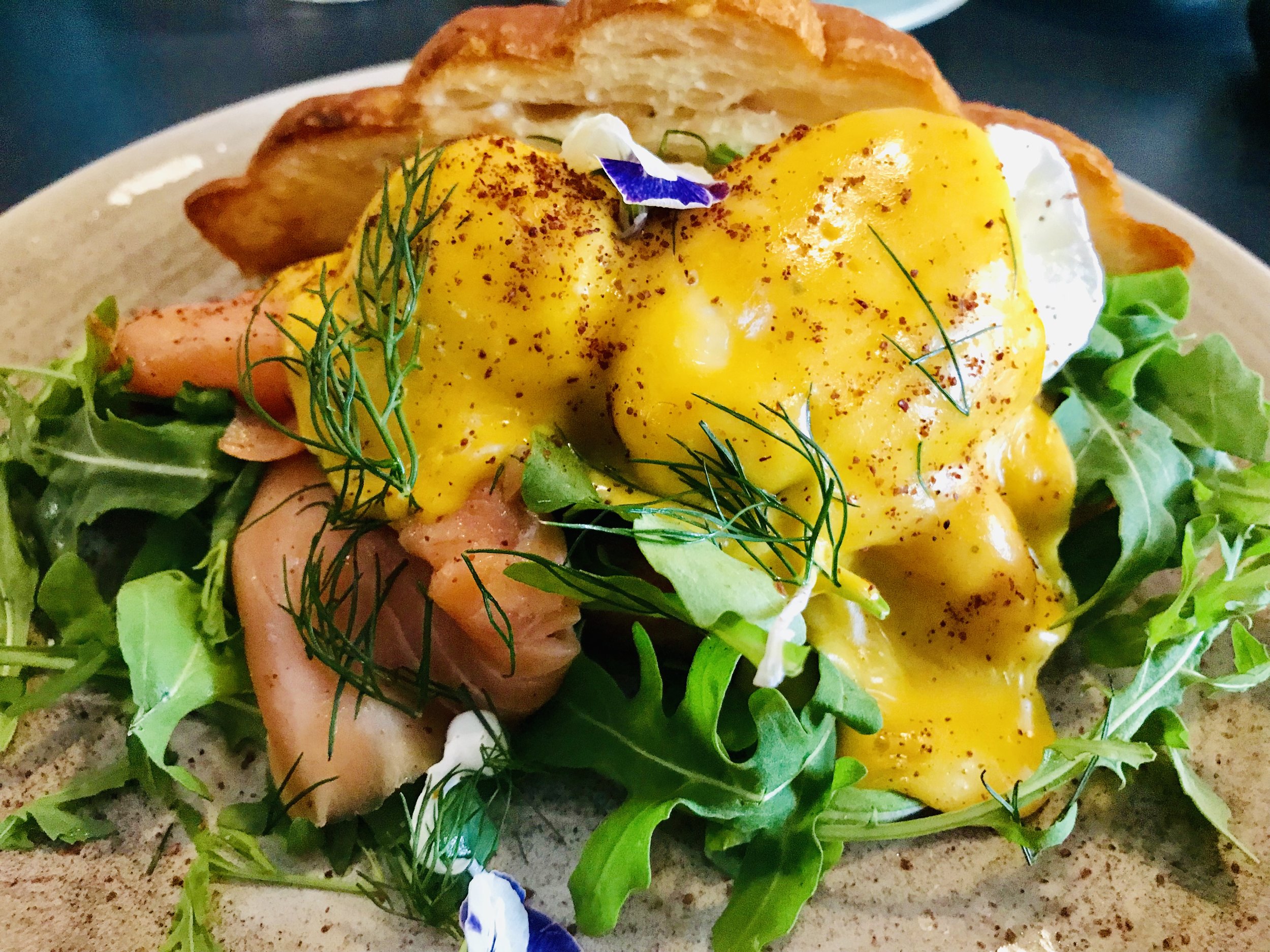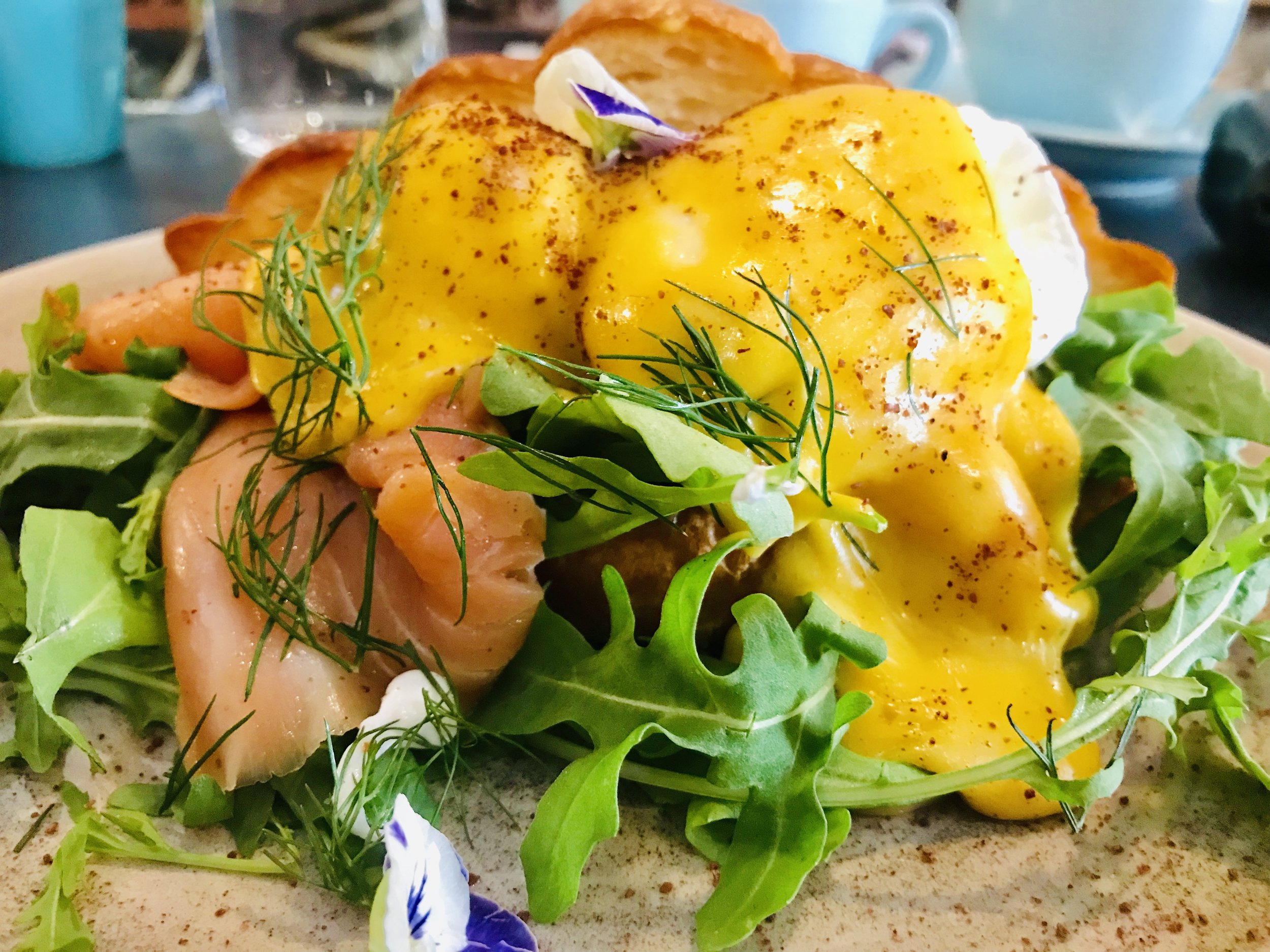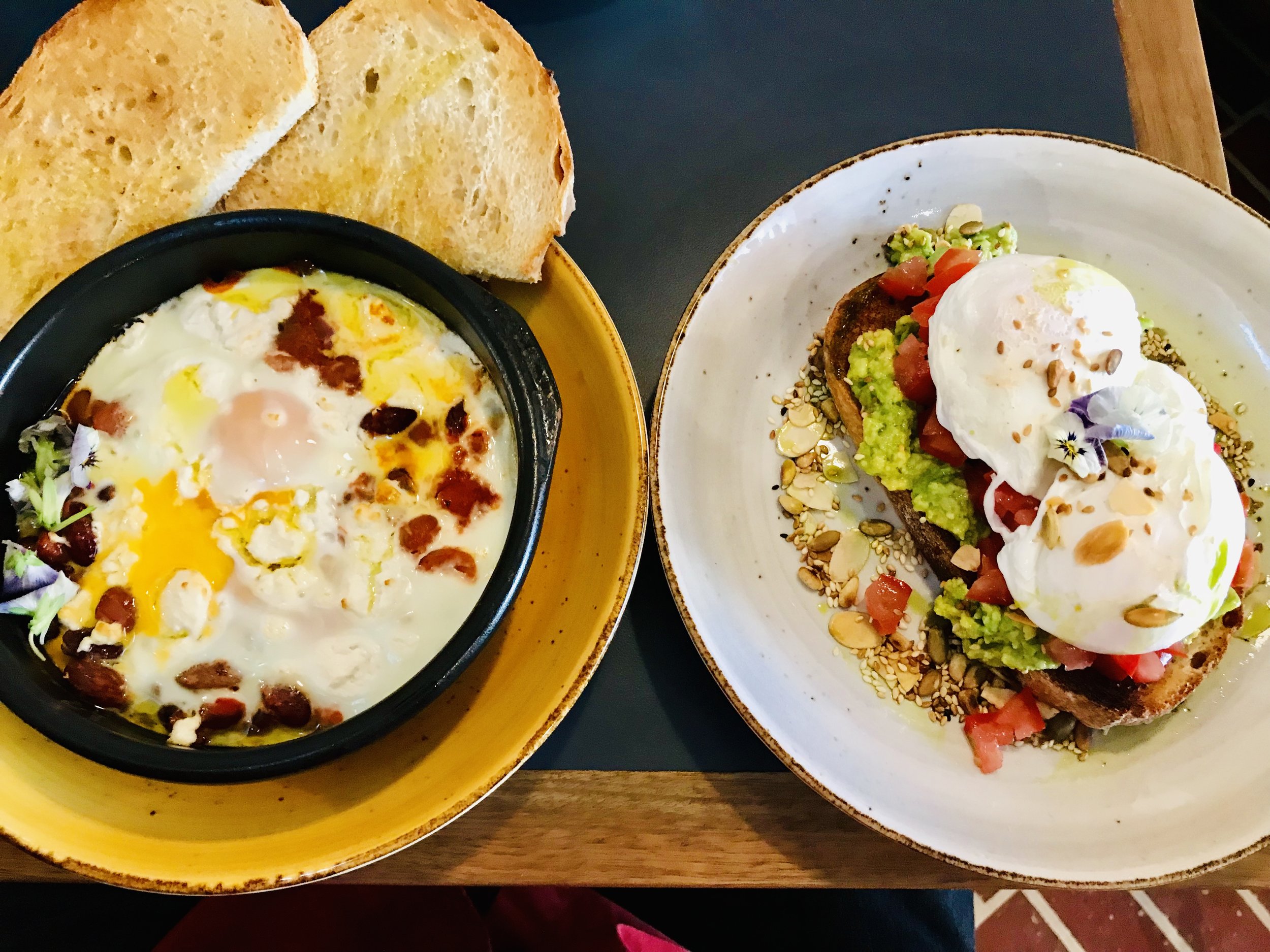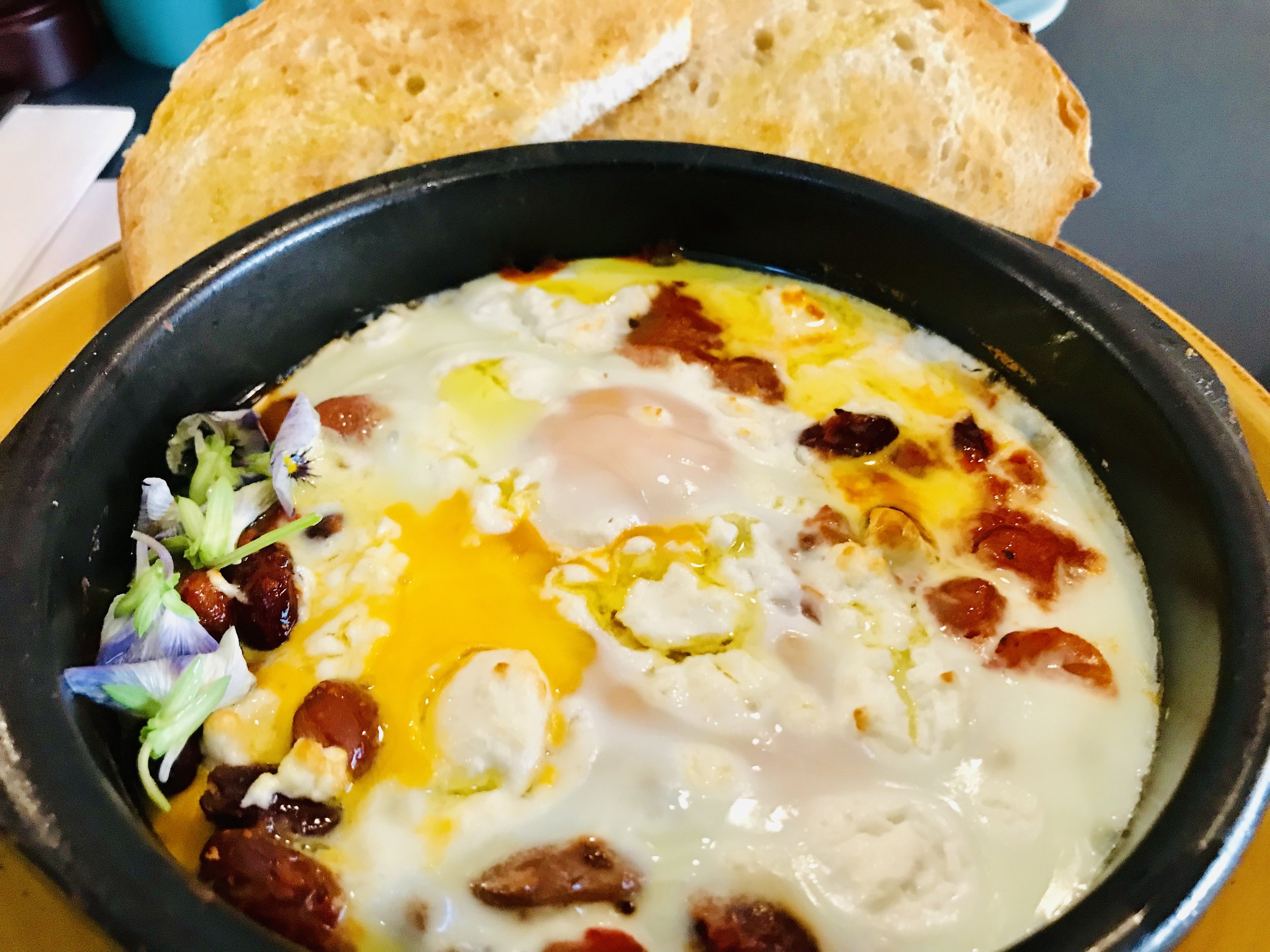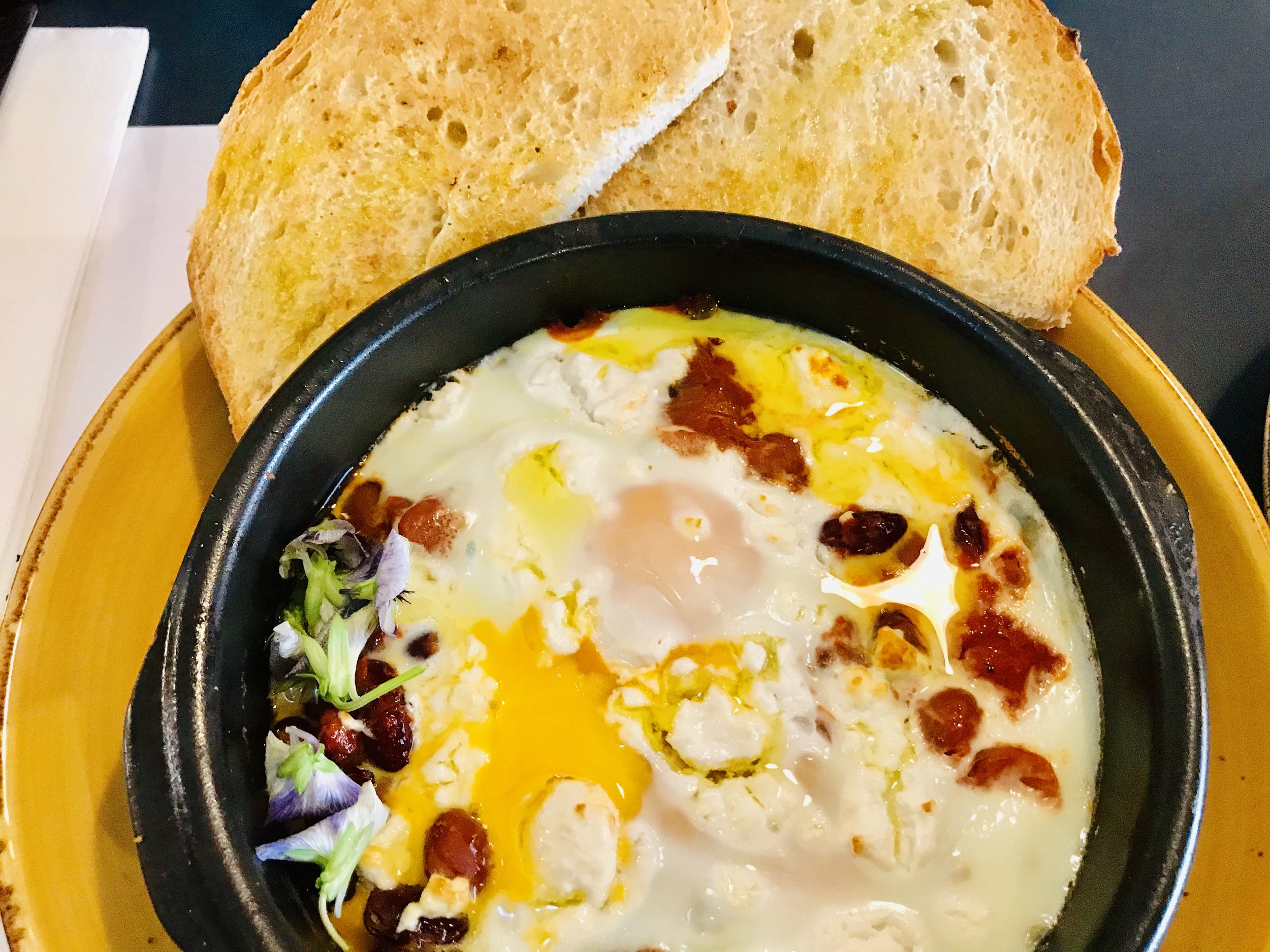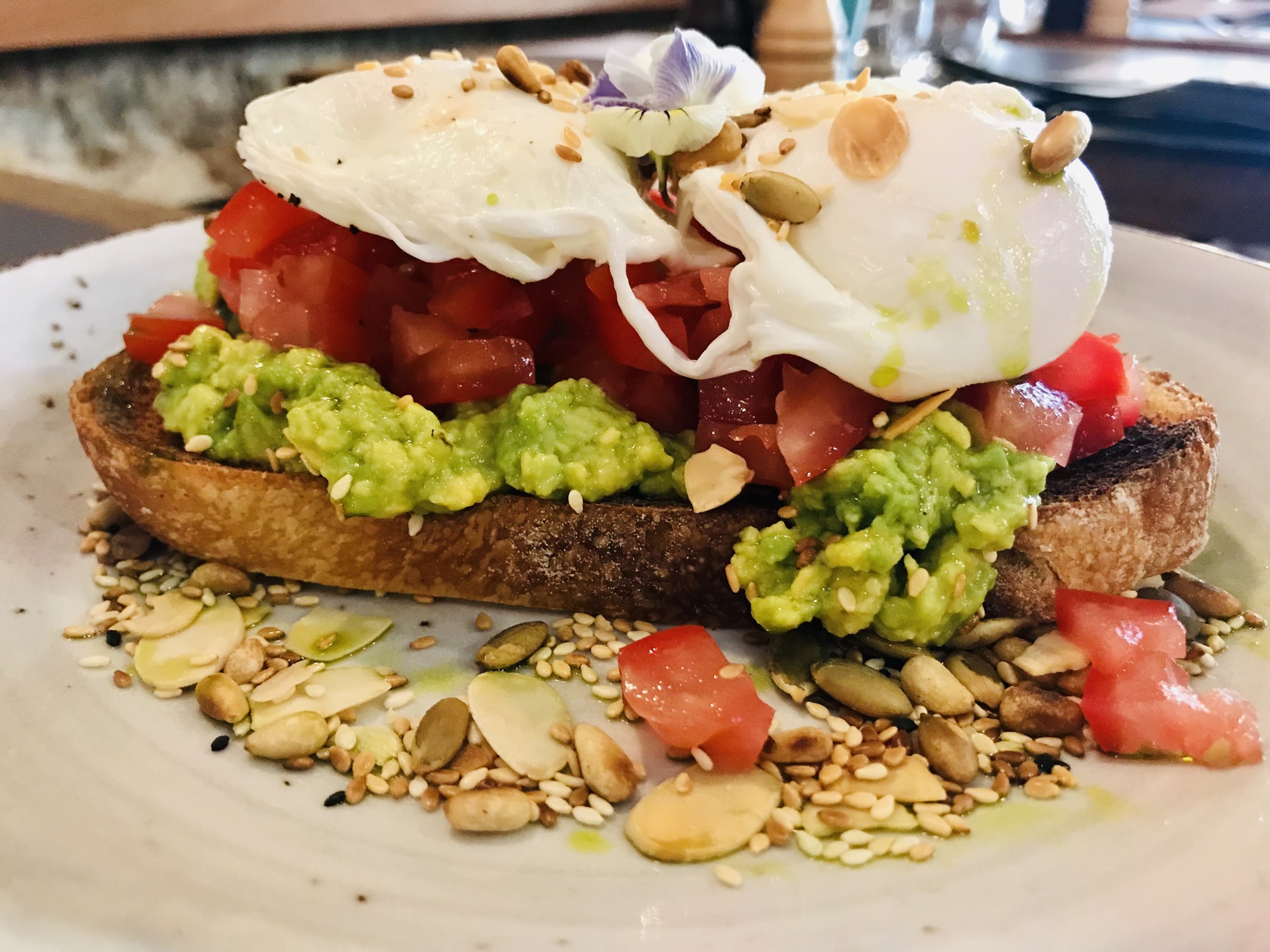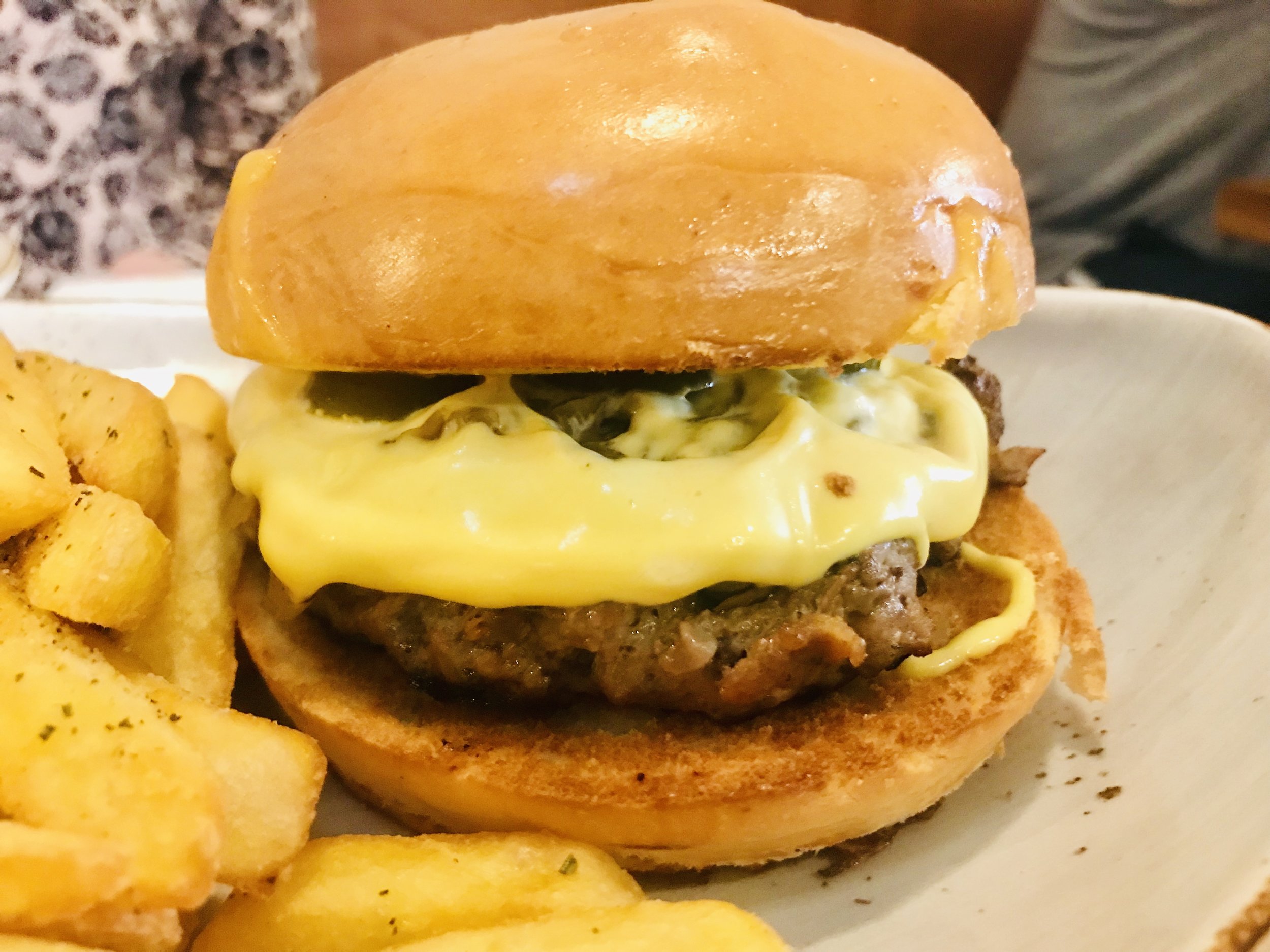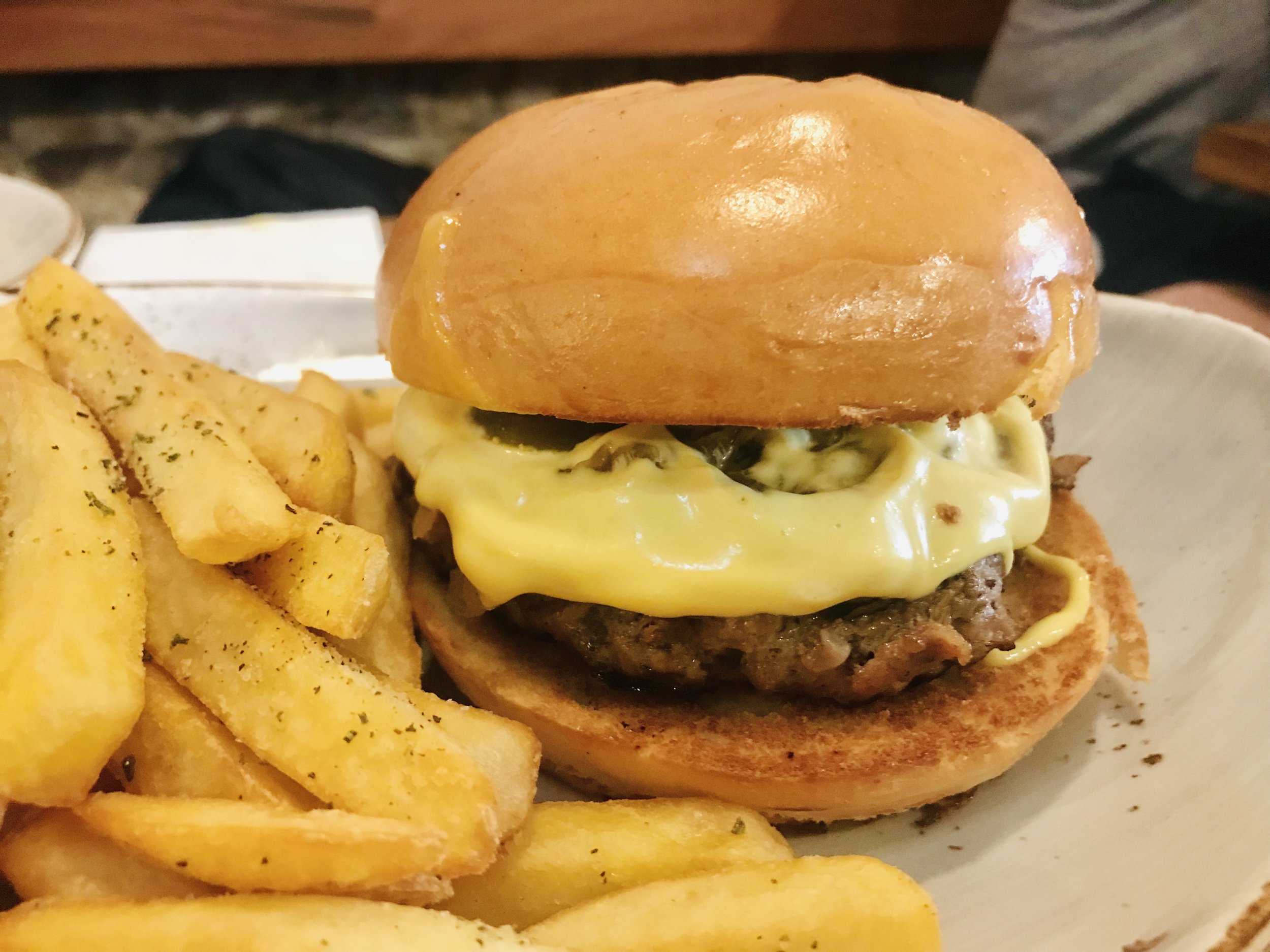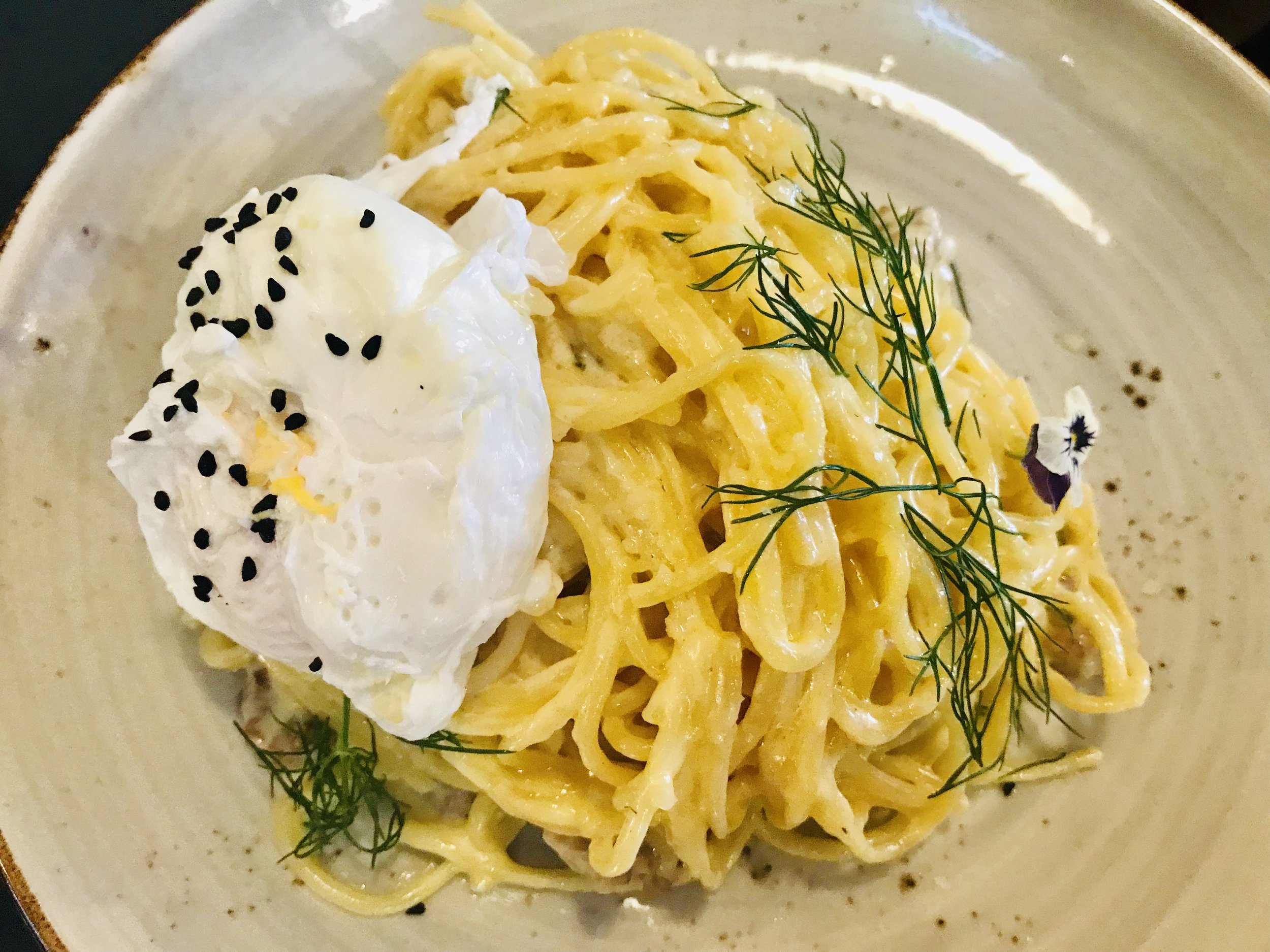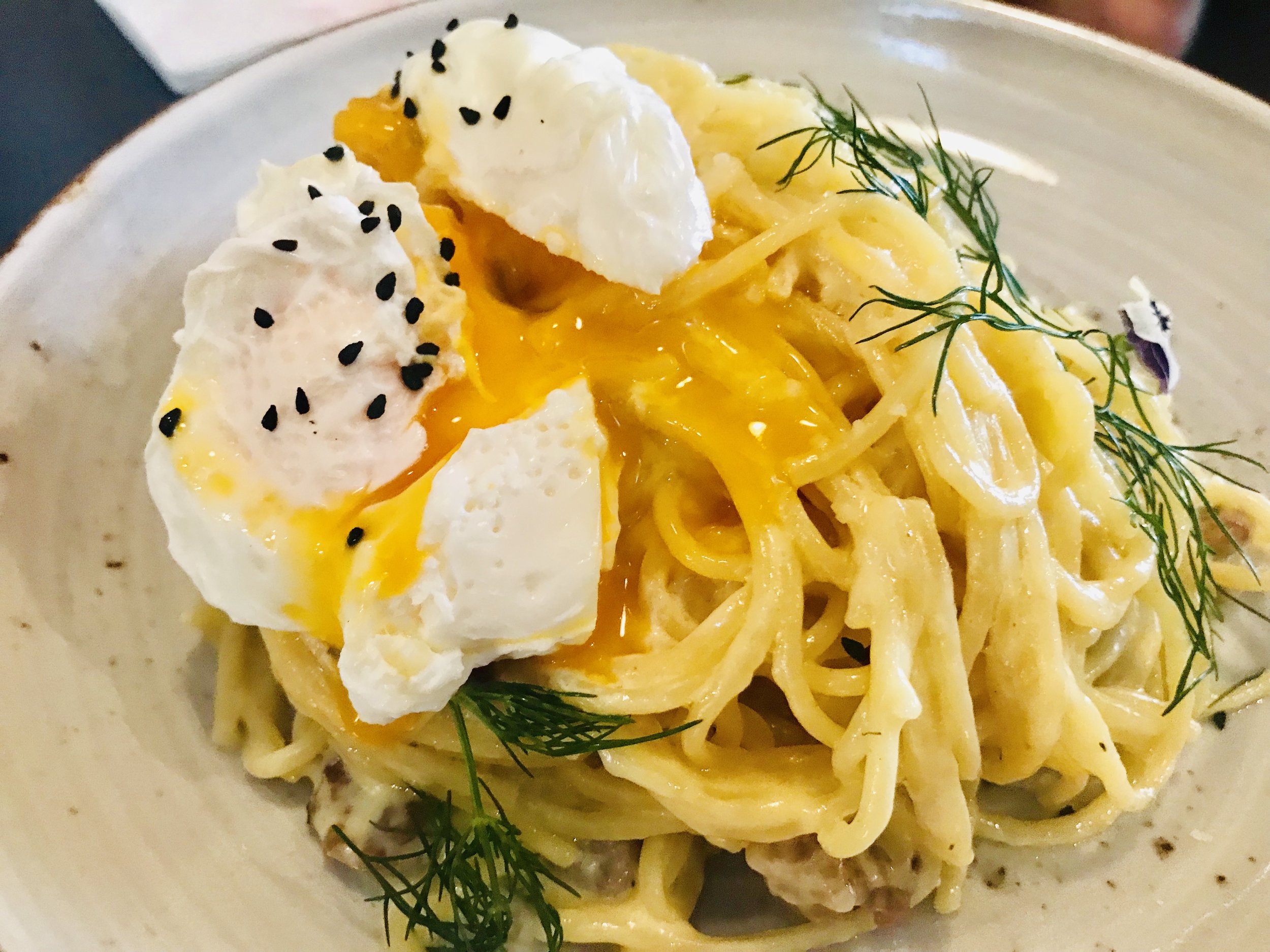 1892 Espresso & Wine Bar serves delicious meals with a bit of a twist. The servings are substantial and vibrant with wonderful flavours and textures. It's a good menu to choose from with something for everyone and you will certainly not leave feeling hungry! The venue has a nice comfy casual atmosphere so sit, relax and enjoy!
We both started with our usual coffees. Sir had a skim flat white and Mlady had a weak soy cappuccino. They do them well here so it was a great place to start our meal!
Sir loves his avocado so we tried the Smashed Avocado – no surprises there - tomato salsa, fetta, poached eggs, and sourdough. This was a vibrant pretty dish that had lovely fresh flavours and good textures. It was a generous serving. Sir also loves a good runny egg. He enjoyed cutting into the poached eggs, savouring all the flavours. The accompanying sourdough had a nice crunch that was not so hard that you worry about your teeth. Such a lovely, tasty dish.
We tried the Baked Eggs. How good did this look in the black pot! It had cannellini beans, tomato, roasted capsicum and of course the baked eggs. This tasted so good. The cannellini went so well and gave it a good taste sensation. The beans bulked the dish making it a really hearty dish. We both really enjoyed this.
The croissant Benedict was a special and also another impressive dish. The vibrant colours caught the yeye instantly and the flavours matched this. The indulgence of Eggs Benedict on a rich croissant was so deliciously appealing!
Next we tried the Spiced Eggs – flat bread, scrambled eggs, cauliflower and curry oil. This was a tasty unique dish. It had a really good use of diverse textures that all went well together. It was lovely soft flatbread too. Scooping up the lightly spiced eggs onto the flatbread – soooooo nice.
The 1892 Cheeseburger was delicious! Mlady is quite partial to burgers so we just had to try this. It had a house made beef patty, tasty cheese, caramelised onions, pickles and American mustard. Mlady is also a huge fan of pickles so this burger ticked the boxes on so many levels. The bun was nice and soft not too crunchy and held together well. The beef patty was tasty and combining this with all the other yummy bits – made for a really good hearty burger. Oh and the chips – plenty of them and they had a lovely sprinkling of Rosemary. Spiced Rosemary chips – Nice! It was also good dipping them into the tomato sauce. Burger, spiced chips and tomato sauce – a winning combo!
The Breakfast Carbonara is bacon and eggs with a big twist. This dish had spaghetti, crispy pancetta, pork sausage all topped with a poached egg. It was a very flavoursome dish. These really wonderful combinations all tasted so good together. You can add some black pepper too if you wish. It was yet another substantial dish that we both enjoyed.
Sir and Mlady dined as guests of 1892 Espresso & Wine Bar. Special Thank you to Sharon and Darren (owners) who spent time was us and also looked after us on the day. Big thanks to Ompty Media for arranging this tasty visit.