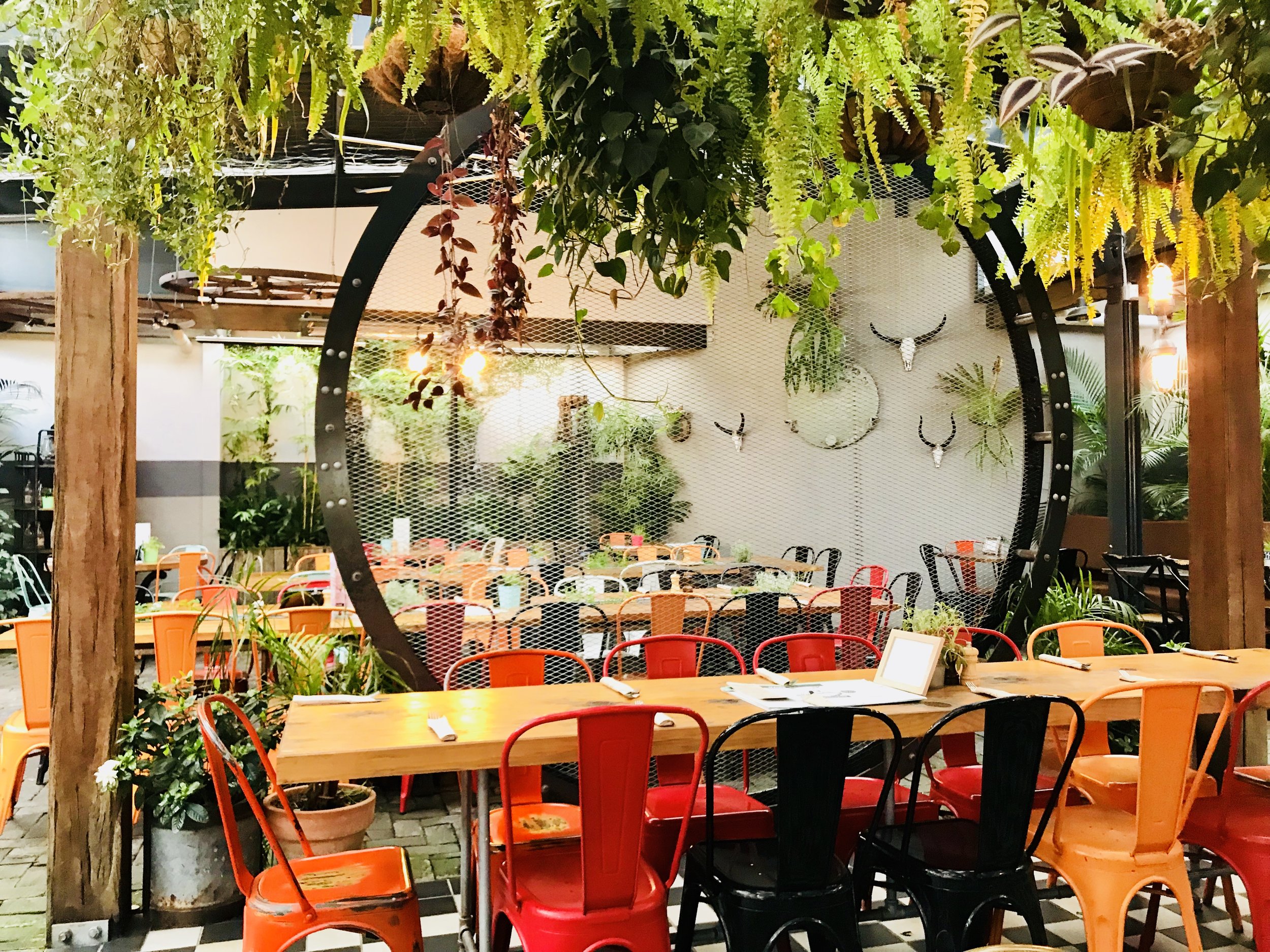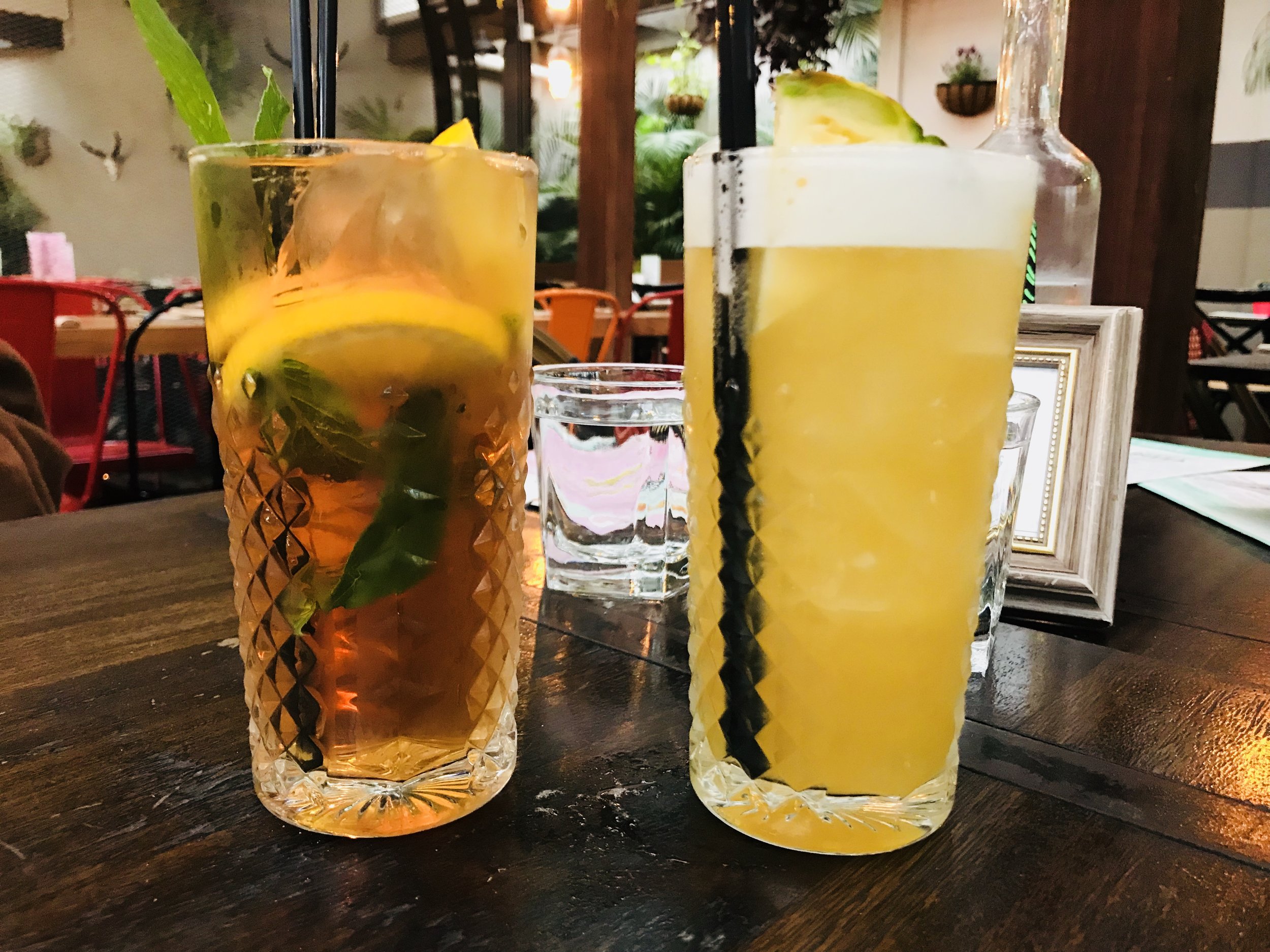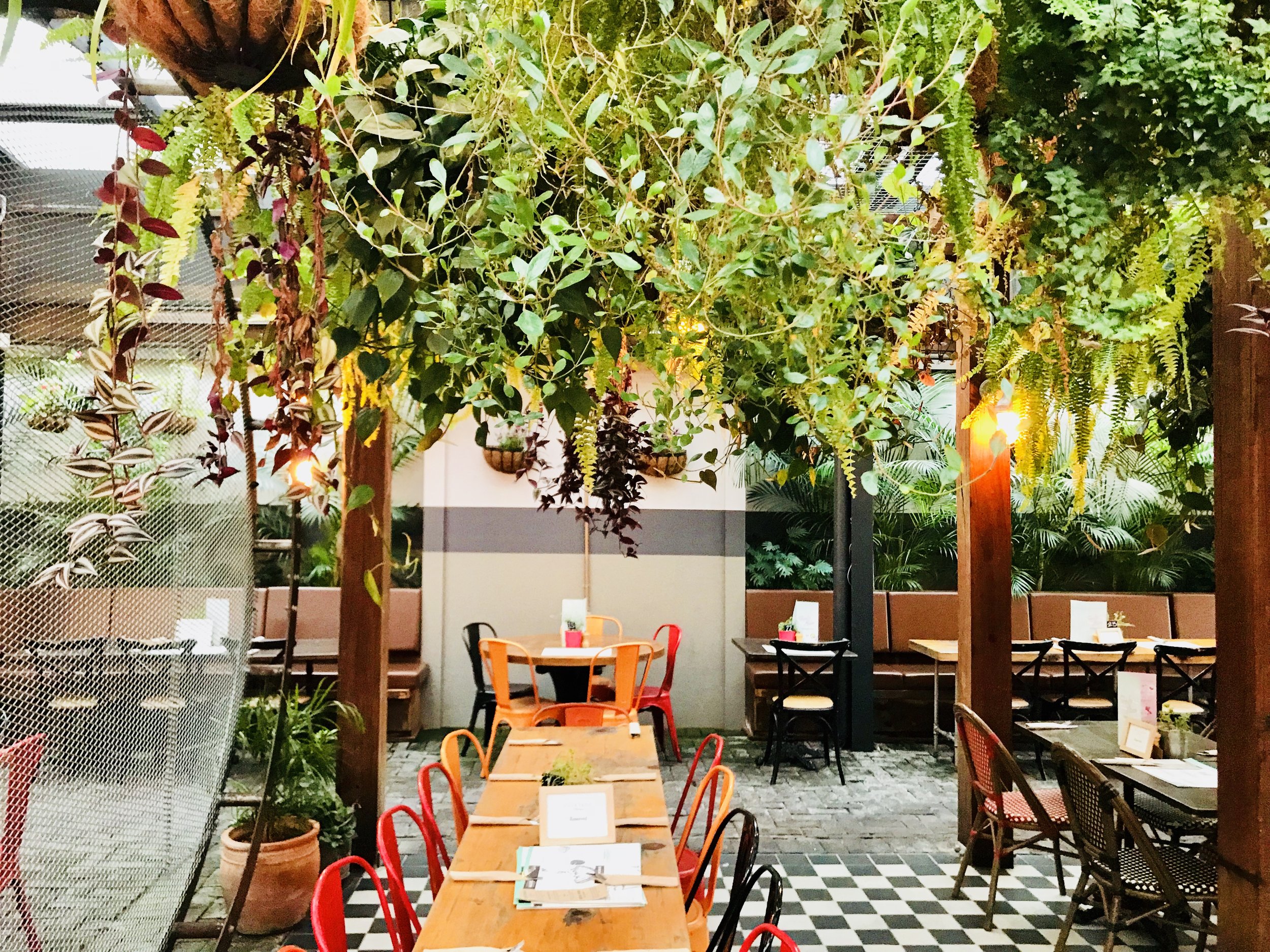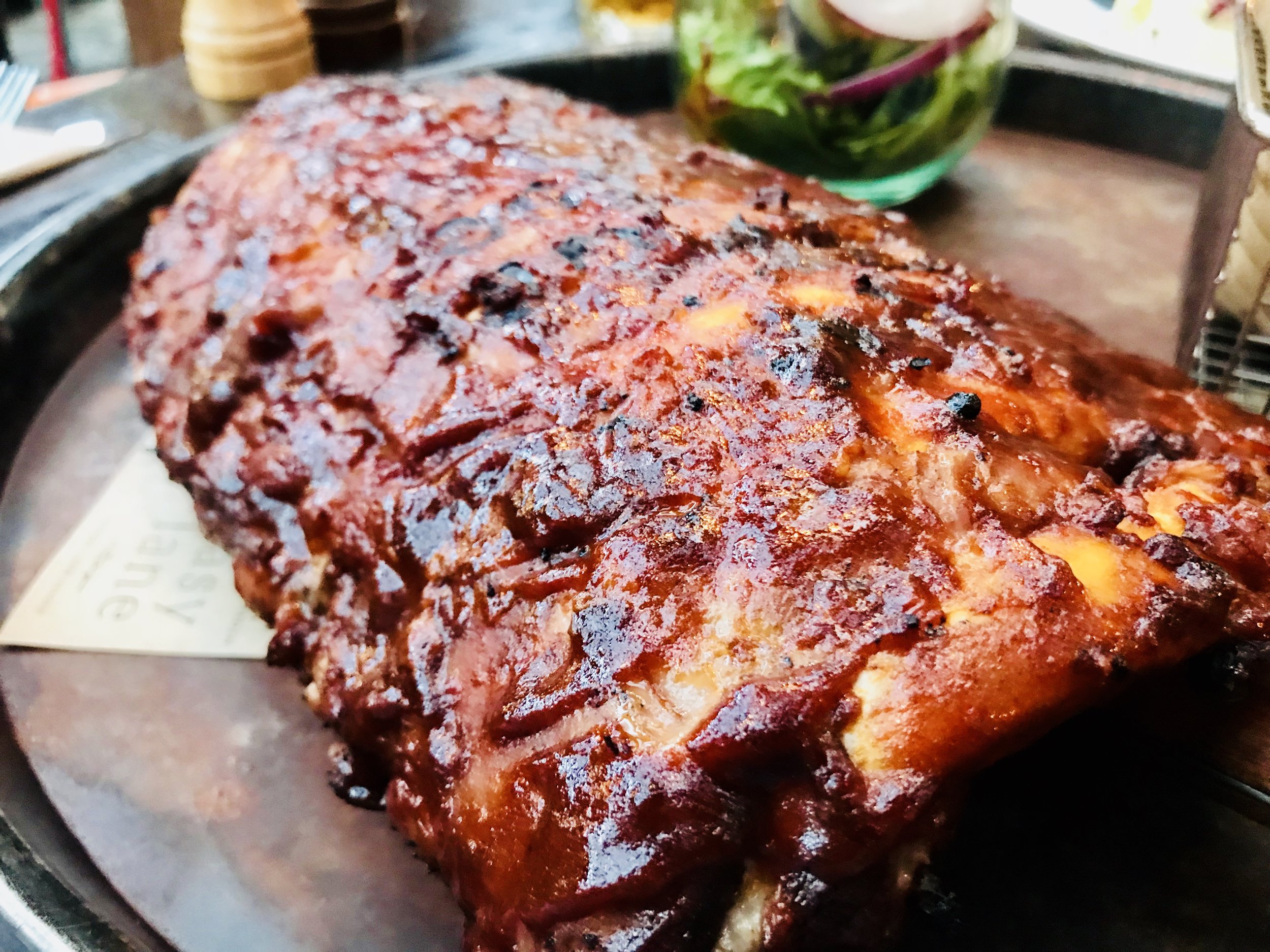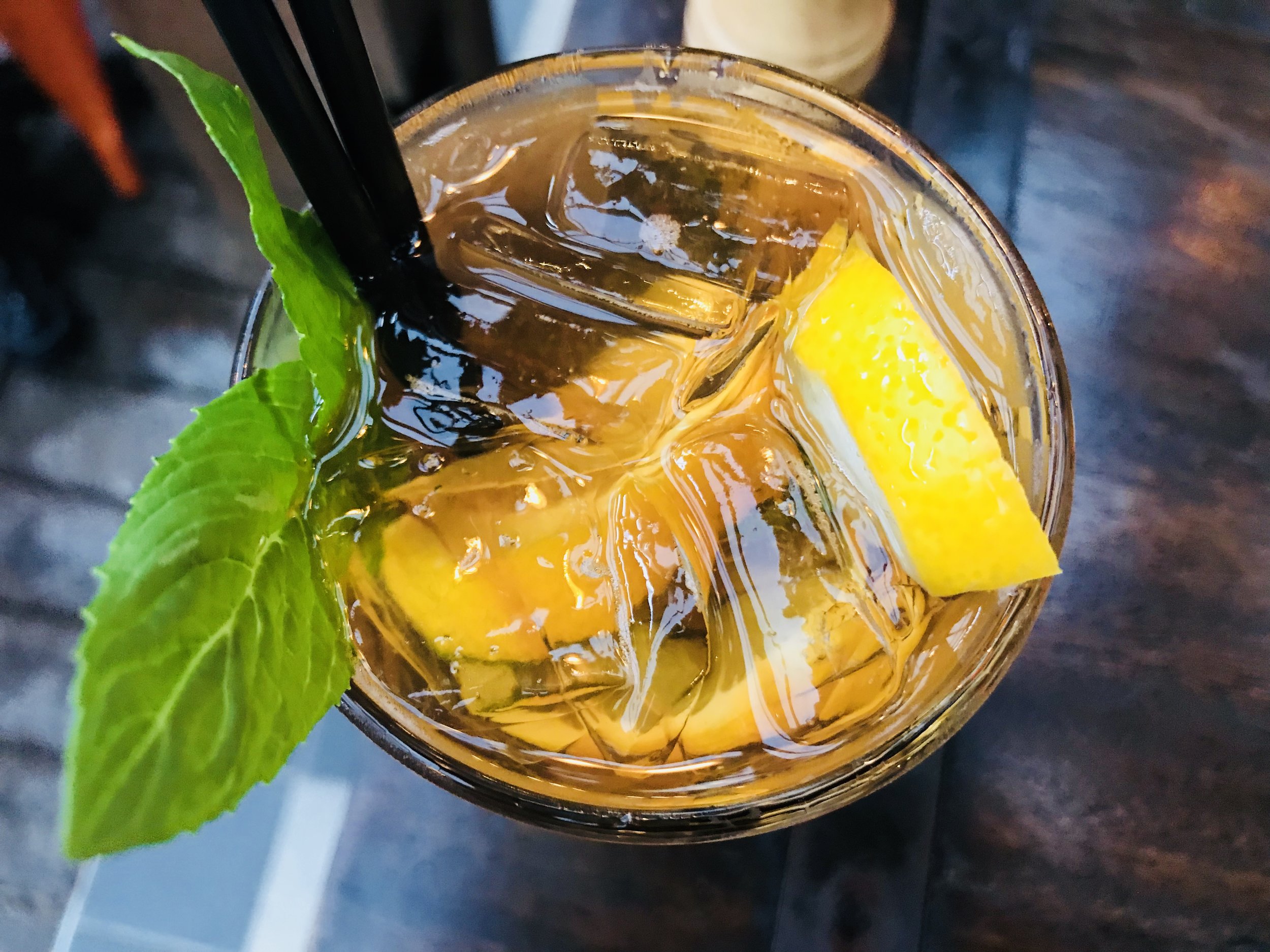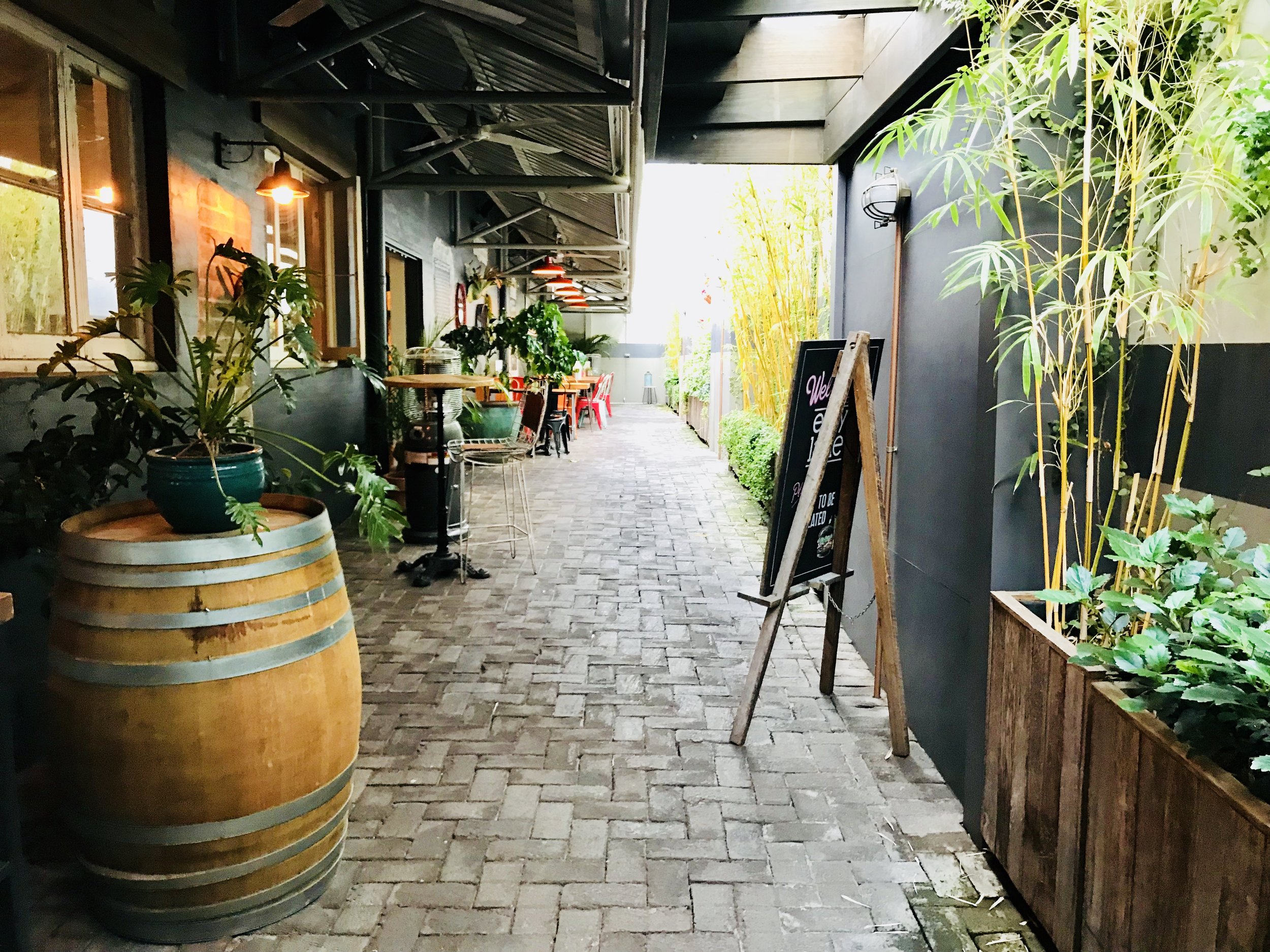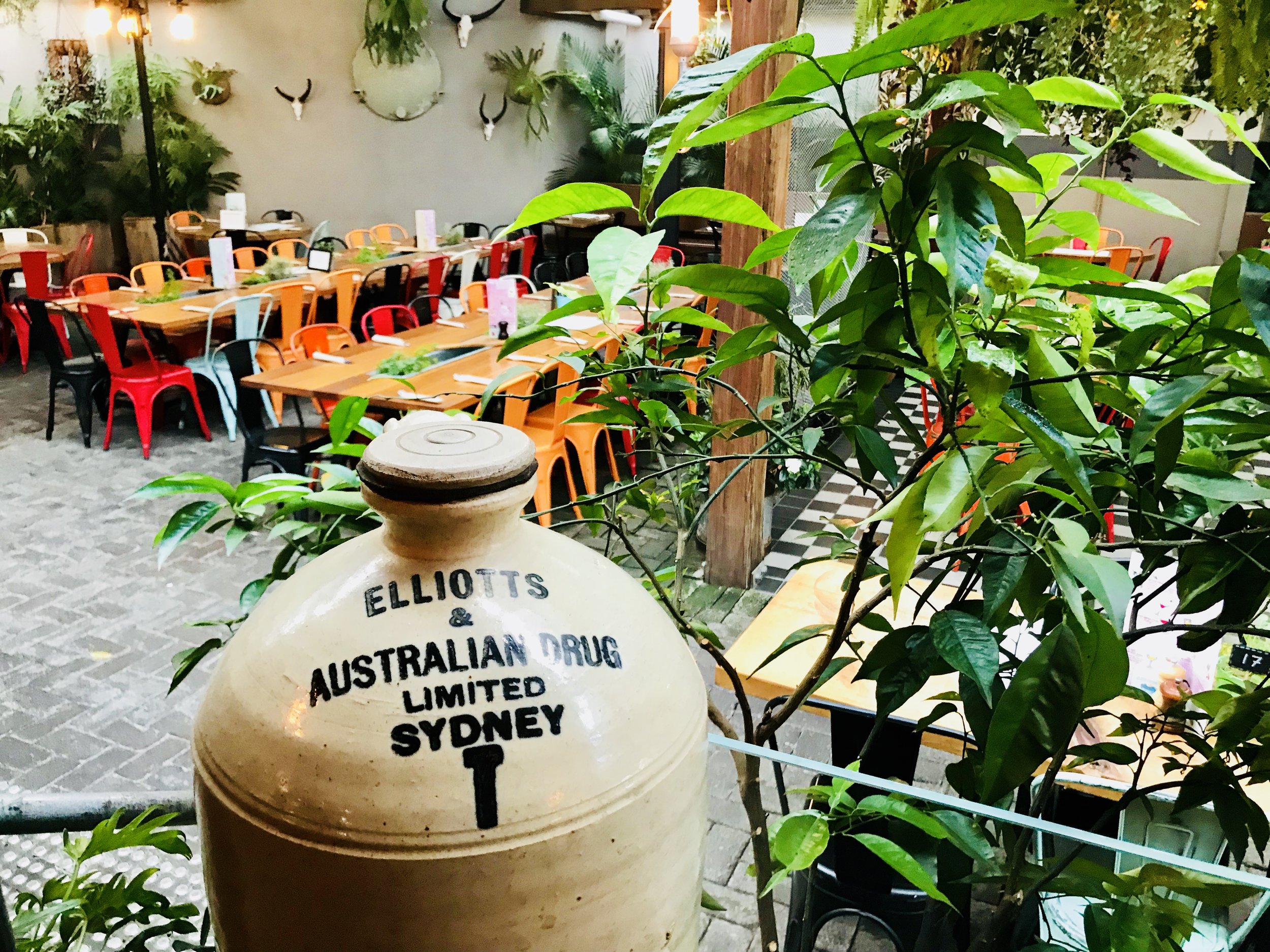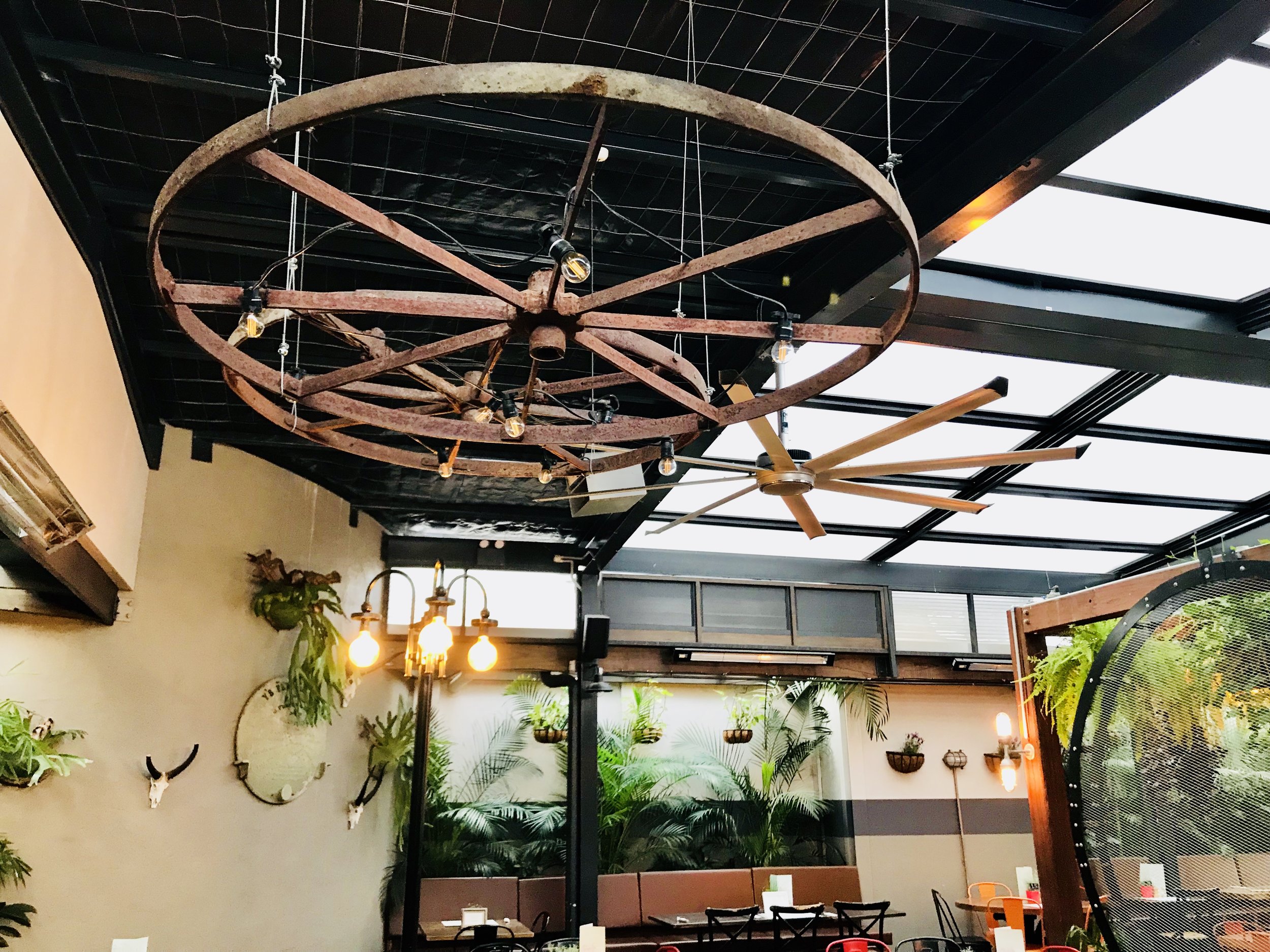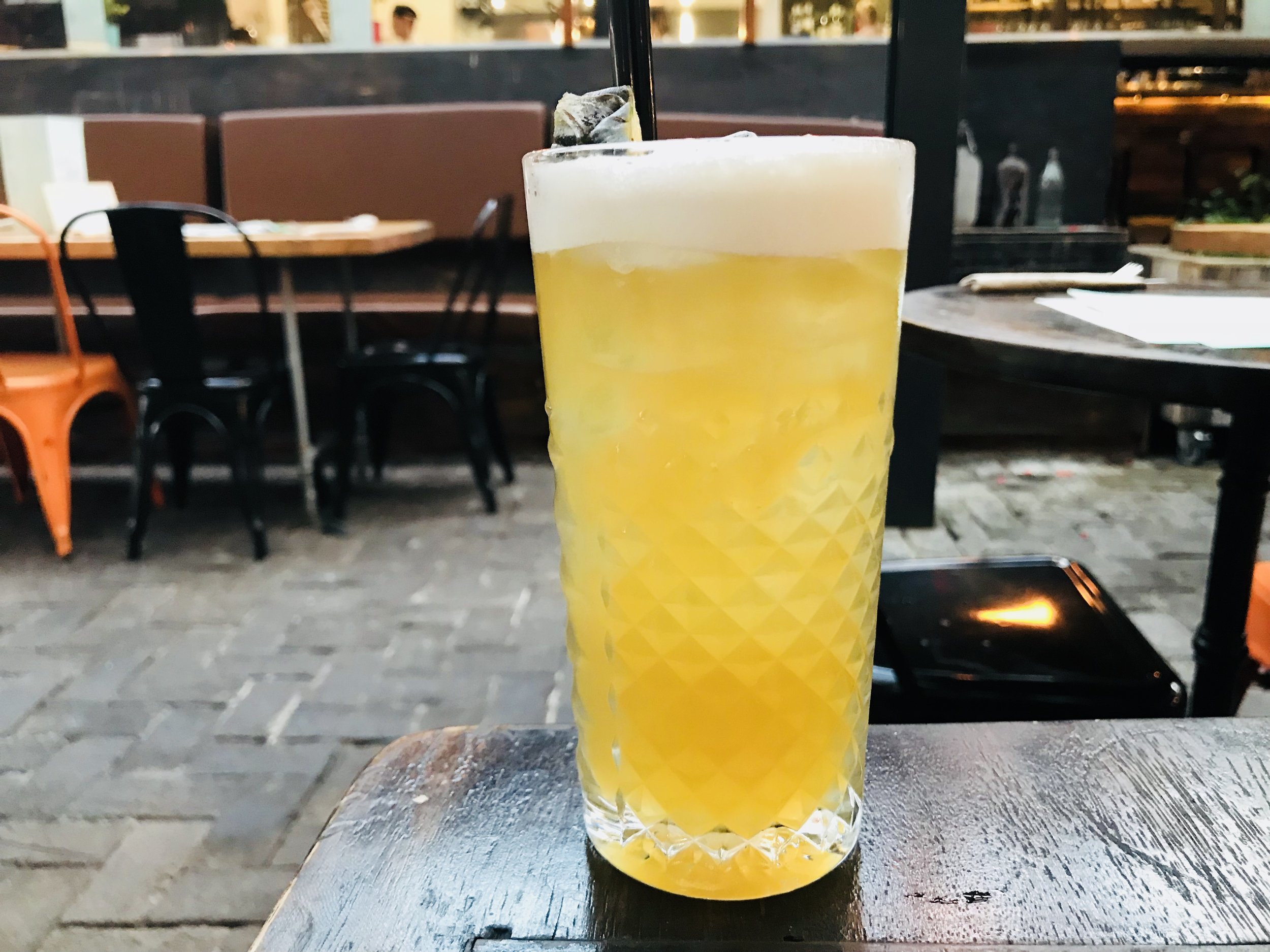 Easy Lane
Windsor RSL
36 Argyle St
Windsor, NSW
This is a pretty venue to sit back in, relax and enjoy amazing food. Easy Lane, at Windsor RSL, is well worth visiting. For those with healthy appetites, check out the ribs! They are eye-poppingly huge and are a massive dish for one or such a good dish to share.
For drinks we both had cocktails. Sir had a Columbian Necktie - Havana 770, butterscotch schnapps, pineapple and lemon. It was nicely presented in a lovely tall glass and there was plenty of it. Mlady eyed and chose the EL Tea as it had ginger in it. The EL Tea was made up of bourbon, apple, citrus vodka, ginger liquor and house tea. This too was presented in a lovely tall glass and was certainly a very tasty refreshing cocktail.
For his main Sir went for the Ribs. The menu describes them as - USA Baby Back Pork Ribs - Full rack of sticky US style BBQ pork ribs in our house made dry rub, slow cooked for 8 hours in our Coca-Cola infused basting and caramelised to perfection on the open grill. Served with shaken salad, beer battered fries and our American seasoning salt.
When this incredible meal arrived we were both mesmerised by the sheer size of these delicious looking ribs. A water bowl (nice touch) and plenty of napkins were also provided. Sir gallantly cleared his plate of the ribs - minus one rib. Mlady was tempted to try one - and she did. OH MY GOSH - how good was it! Even Mlady loved it. She actually wanted another one but declined asking Sir to share any more. The answer probably would have been NO anyway! The meat was cooked perfectly and the sauce - just so yummy. Loved the tasty chips and there were plenty of them. Lovely crisp fresh salad too. Thoroughly recommend this!
Mlady loves fish with crispy skin, so no surprises she eyed off the Crisp Skin Salmon - King Ora NZ. The menu described this as - Beautifully cooked until slightly pink in the centre and served with heirloom baby beetroots, asparagus, kale crisps and wasabi creme fraiche. What a pretty dish this was! Vibrant appetising colours and the salmon was divine! Mlady loves beetroot and crispy Kale so this dish ticked all the boxes. The salmon really was good and cooked to perfection. Mlady did pinch some of Sirs chips as well to dip into the very tasty creme fraiche - sneaky but nice!
We did manage to fit in dessert and shared - well sort of as Mlady had most of it - well she is the one with the sweet tooth! The dessert we decided on was the Sticky Toffee Date Pudding with salted caramel gelato, butterscotch sauce and popcorn. A beautiful work of art - shame to eat - but we did! So good. Lovely flavours and combinations and such a lovely way to complete our wonderful meal.
The food at Easy Lane is delicious and the servings are substantial. A good varied menu - so there is something for everyone. Well worth a visit!
Sir and Mlady dined as guests of Easy Lane Windsor RSL. Thank you to Becs and Molly for looking after us on the night.