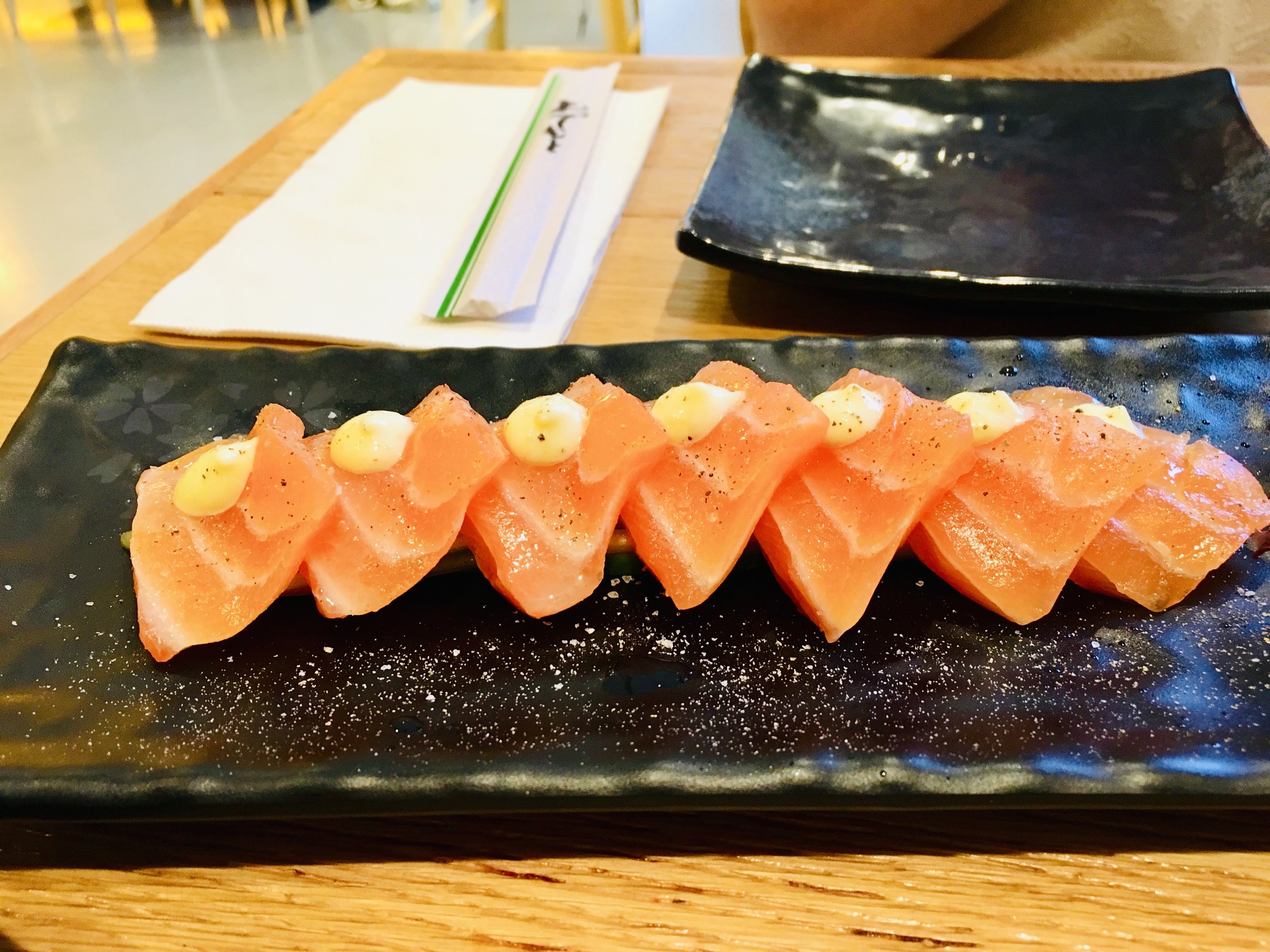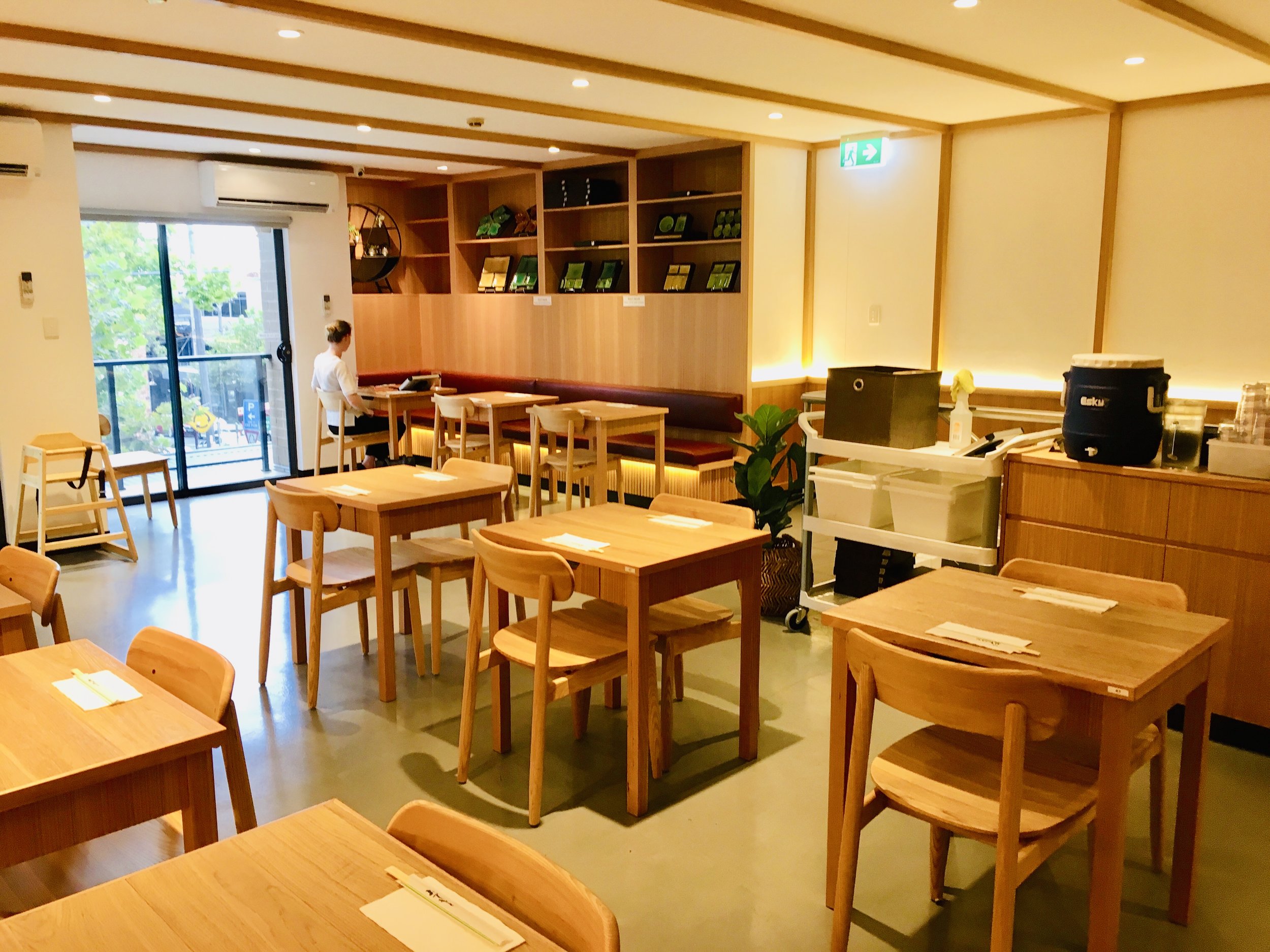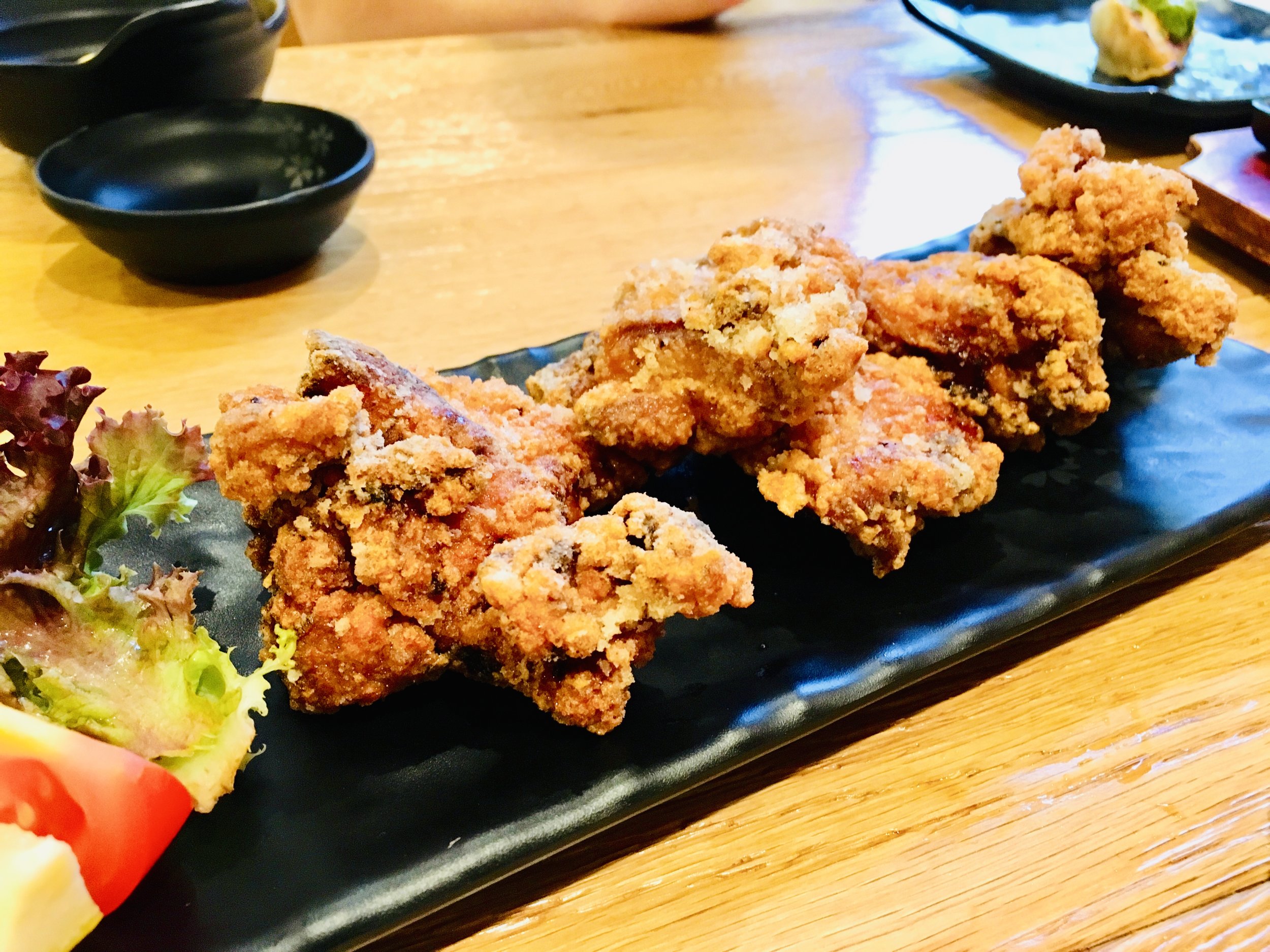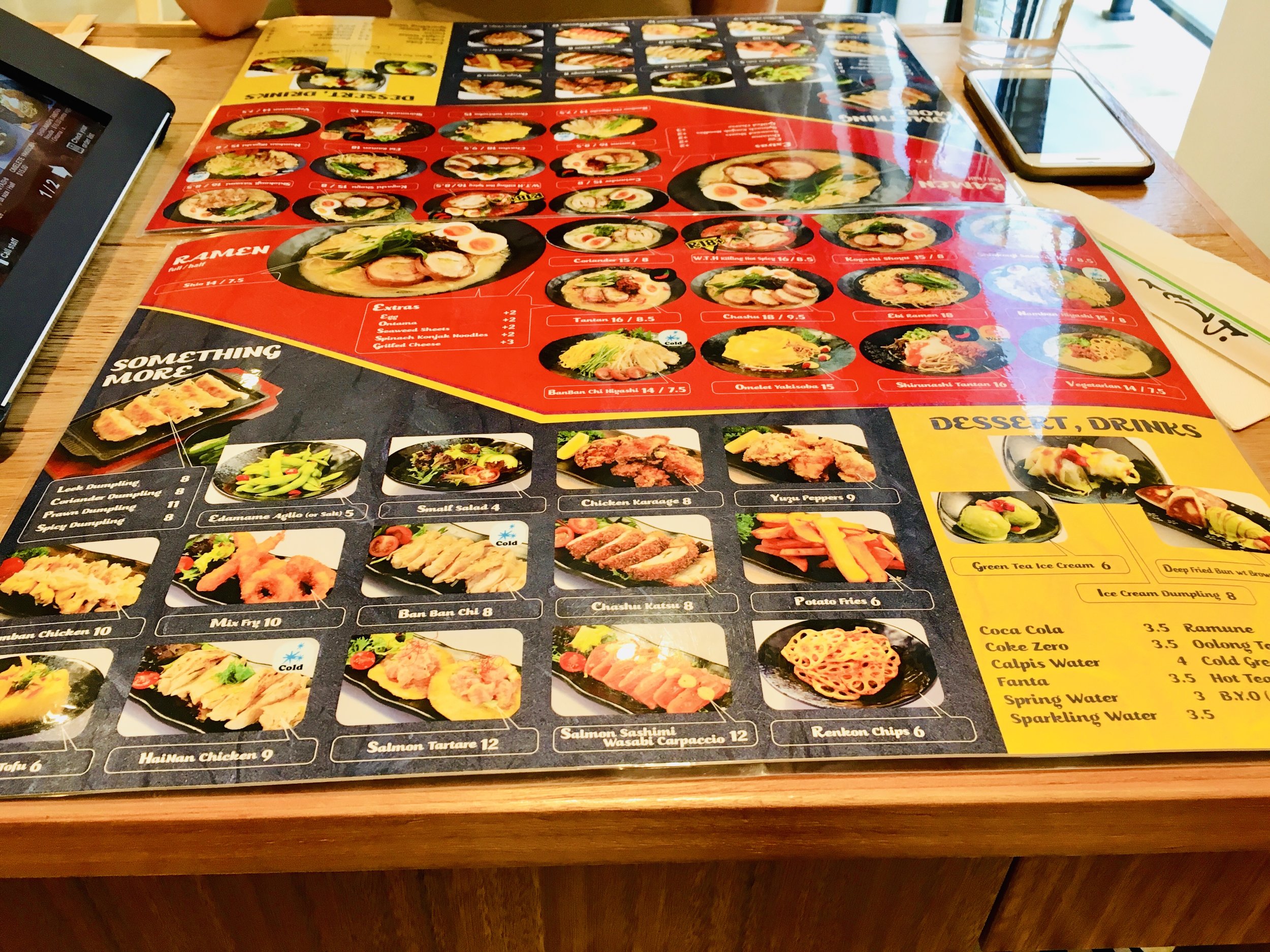 Easy to find, and right in the hub of Crows Nest's dining precinct, this fresh and bright eatery is a tasty find. There is an abundance of seating upstairs and down and the décor features light timber tables and contemporary lighting. We loved the booth seating upstairs and the warm feel of the place.
We check out the menus, which have helpful pics of the dishes, all looking so tempting and inviting! There is a good variety to choose from – starters, bento combinations, ramen, rice dishes and Japanese curries and omelette rice. You are encouraged to create your own combinations just as you like and orders are placed on the tablet provided. The lovely hostess gave us simple instruction on it's use.
We started with the coriander dumplings which were served with a light wasabi mayo. They were juicy inside and nice and crispy outside and arrived on a sizzling platter. That wasabi mayo too - lovely.
Also to start, we chose a simple salmon sashimi which was fresh, light and tasty. A very good way to begin! We love salmon sashimi done well like this!
We couldn't resist trying the signature Sous-Vide Pork Tonkatsu which looked spectacular in the pics. It looked every bit as good on the plate too. Such tender, juicy pork in such an awesomely crunchy coating! – it was truly a carefully-made dish done well. Great flavour combined with the accompanying tonkatsu sauce and cabbage salad.
Not many of us can resist crunchy Karaage Chicken. So we decided not to! It was succulent and deliciously marinated under the thick, crunchy coating we all love. Really delicious.
Lastly, Dame A decided on some Green Tea Ice Cream served with assorted fruits. Wow – it was a delicate and super creamy treat.
Chidori is BYO and open every day except Sunday for lunch and dinner. The food is so tasty and fresh. You won't be disappointed.
Those dames dined as guests of Chidori Japanese Bistro.