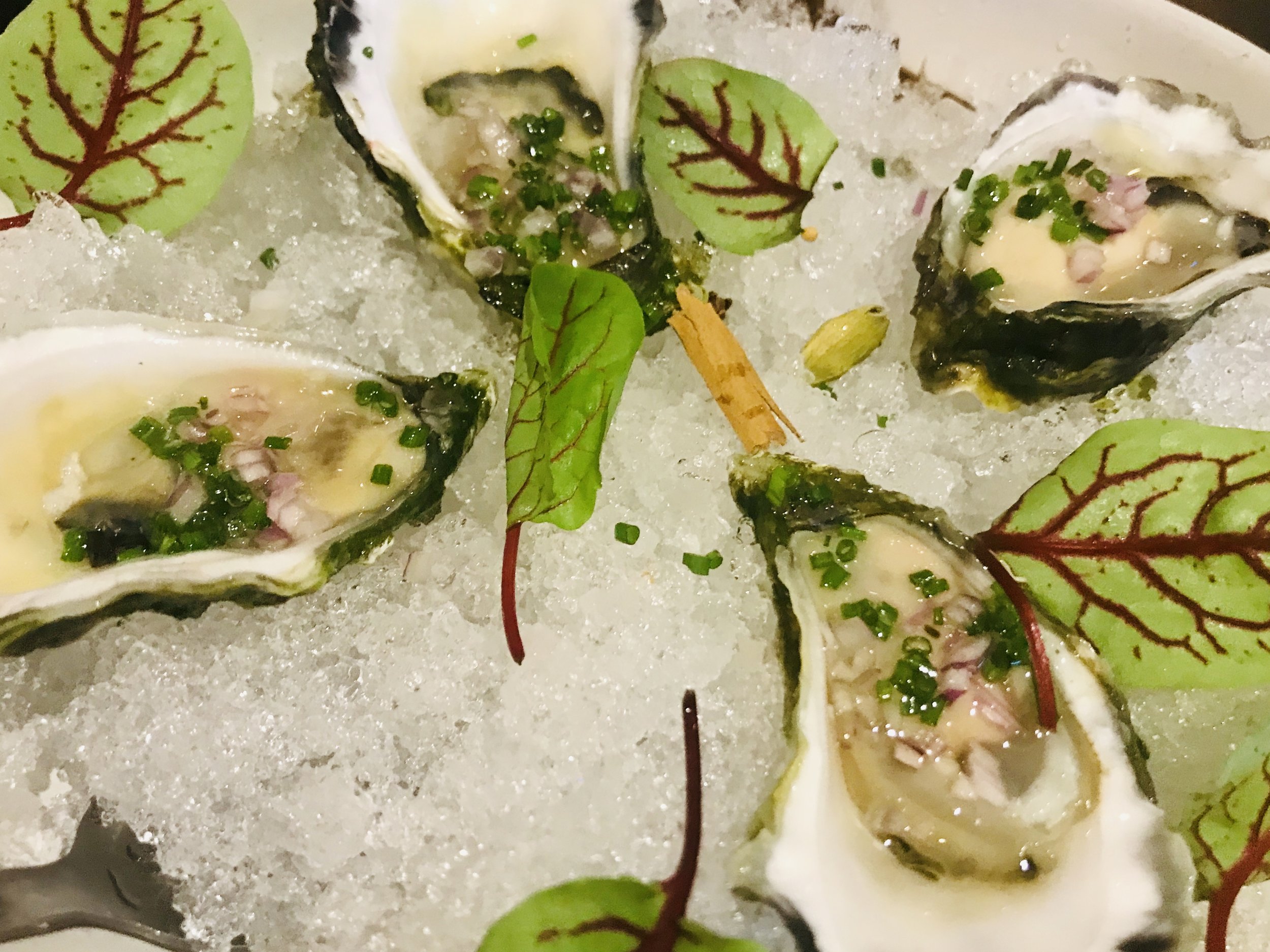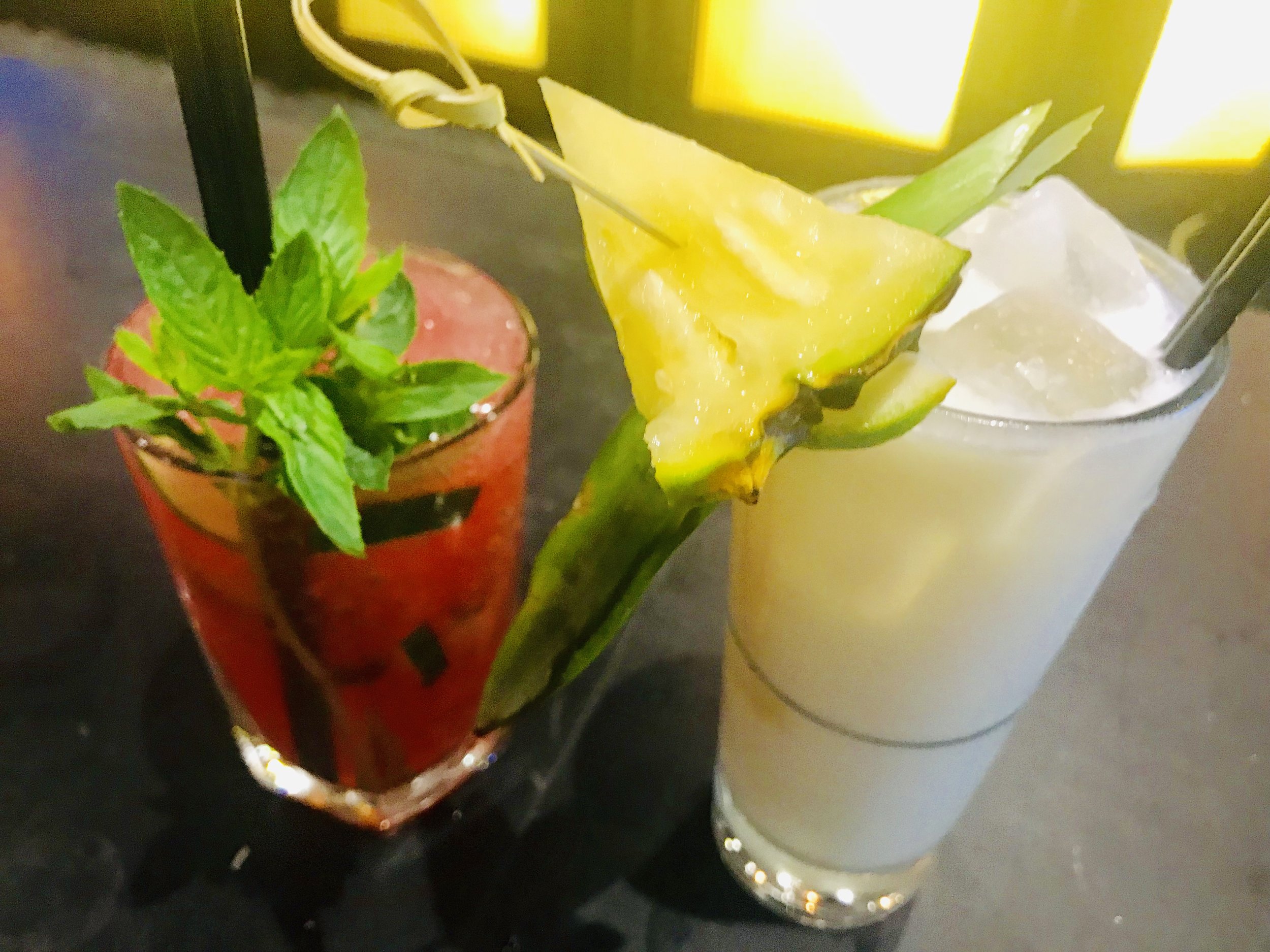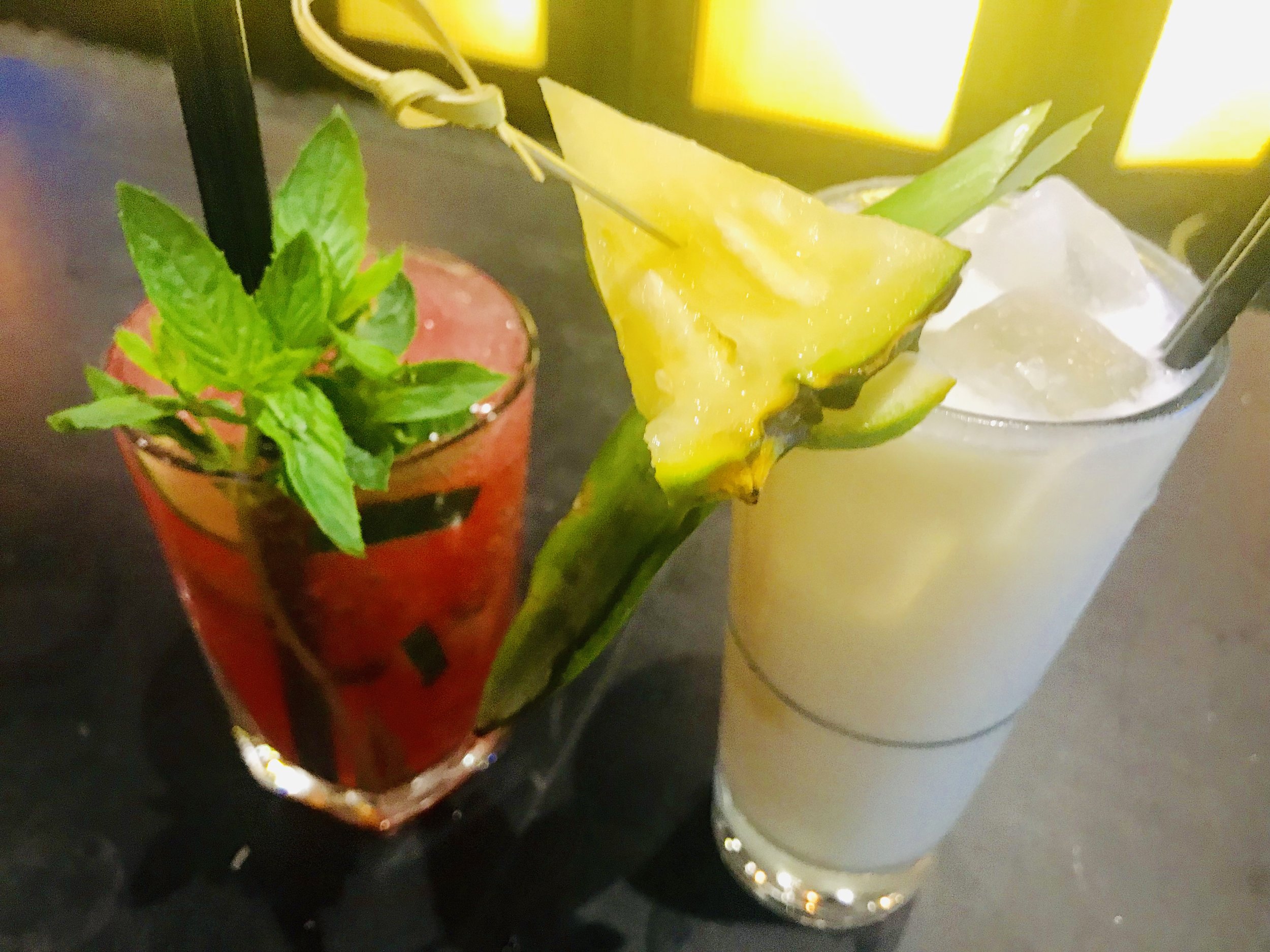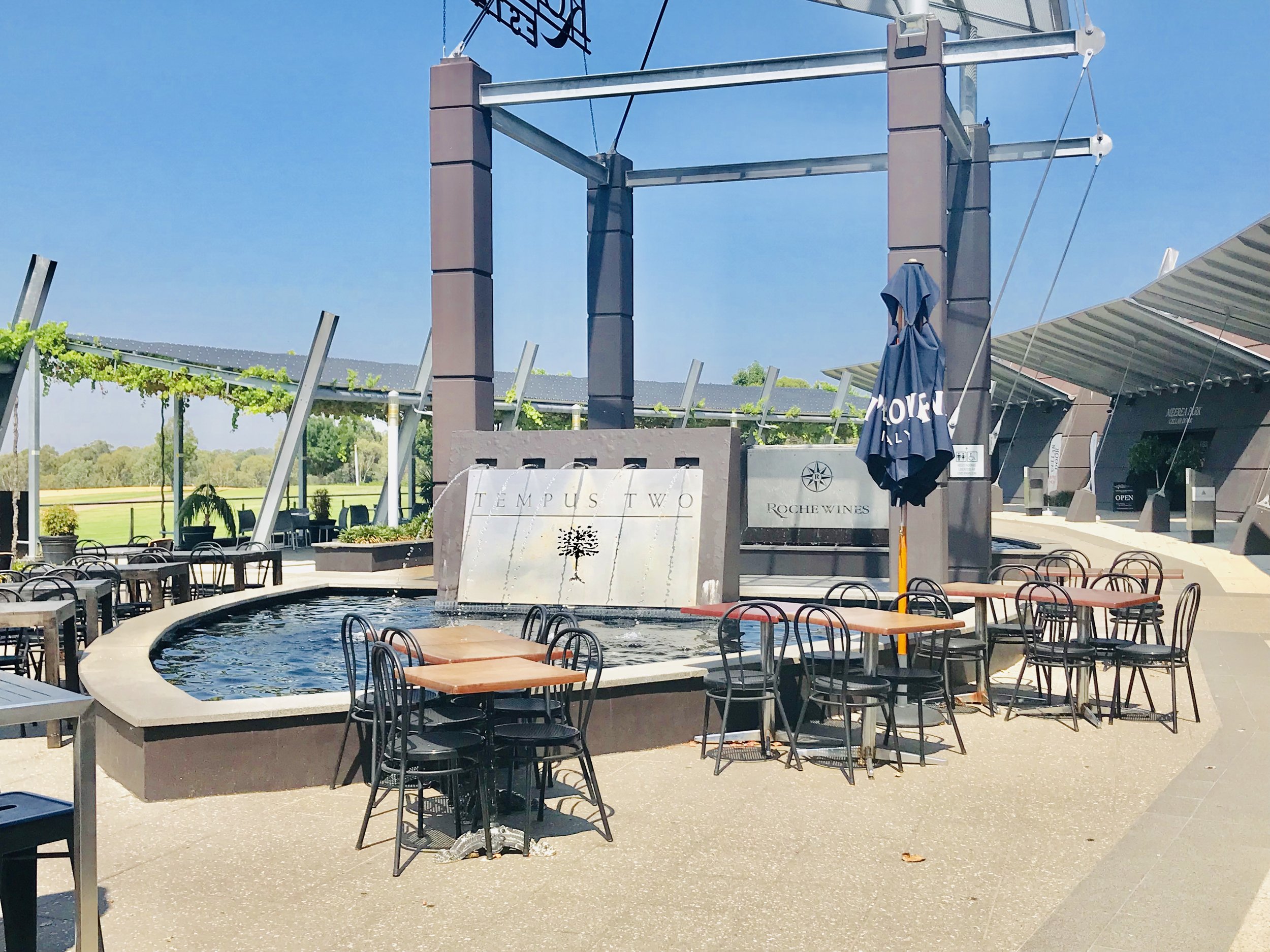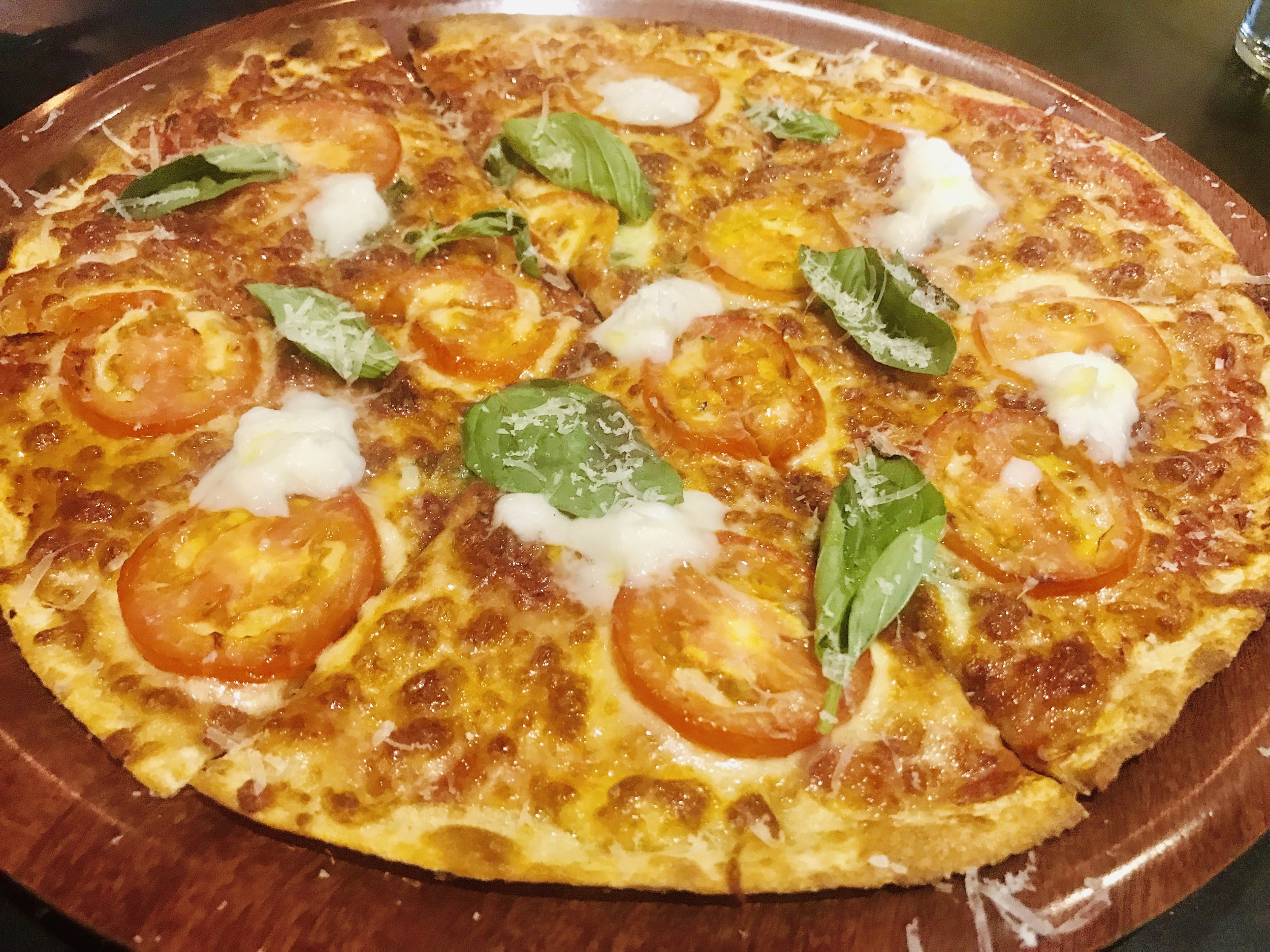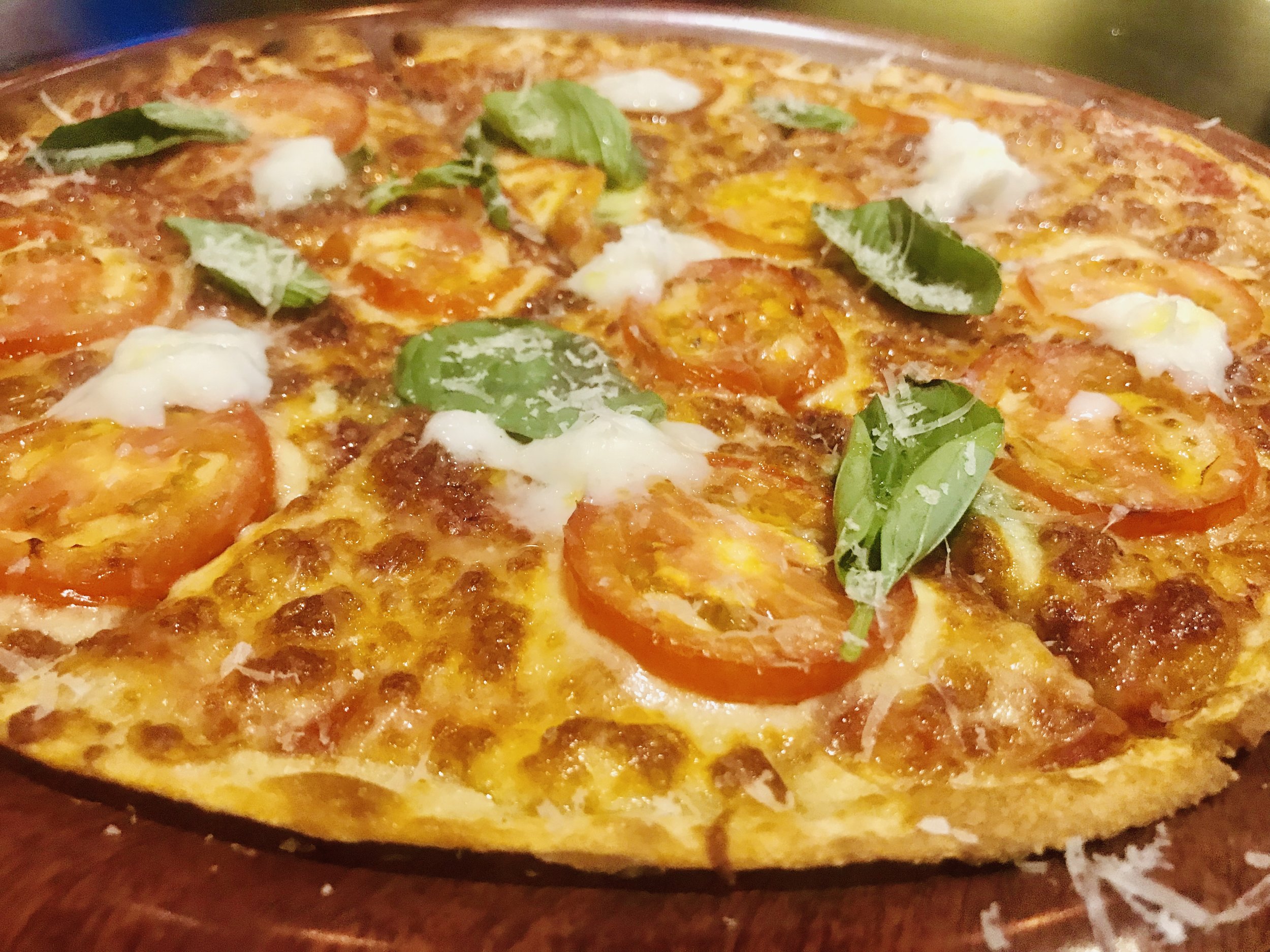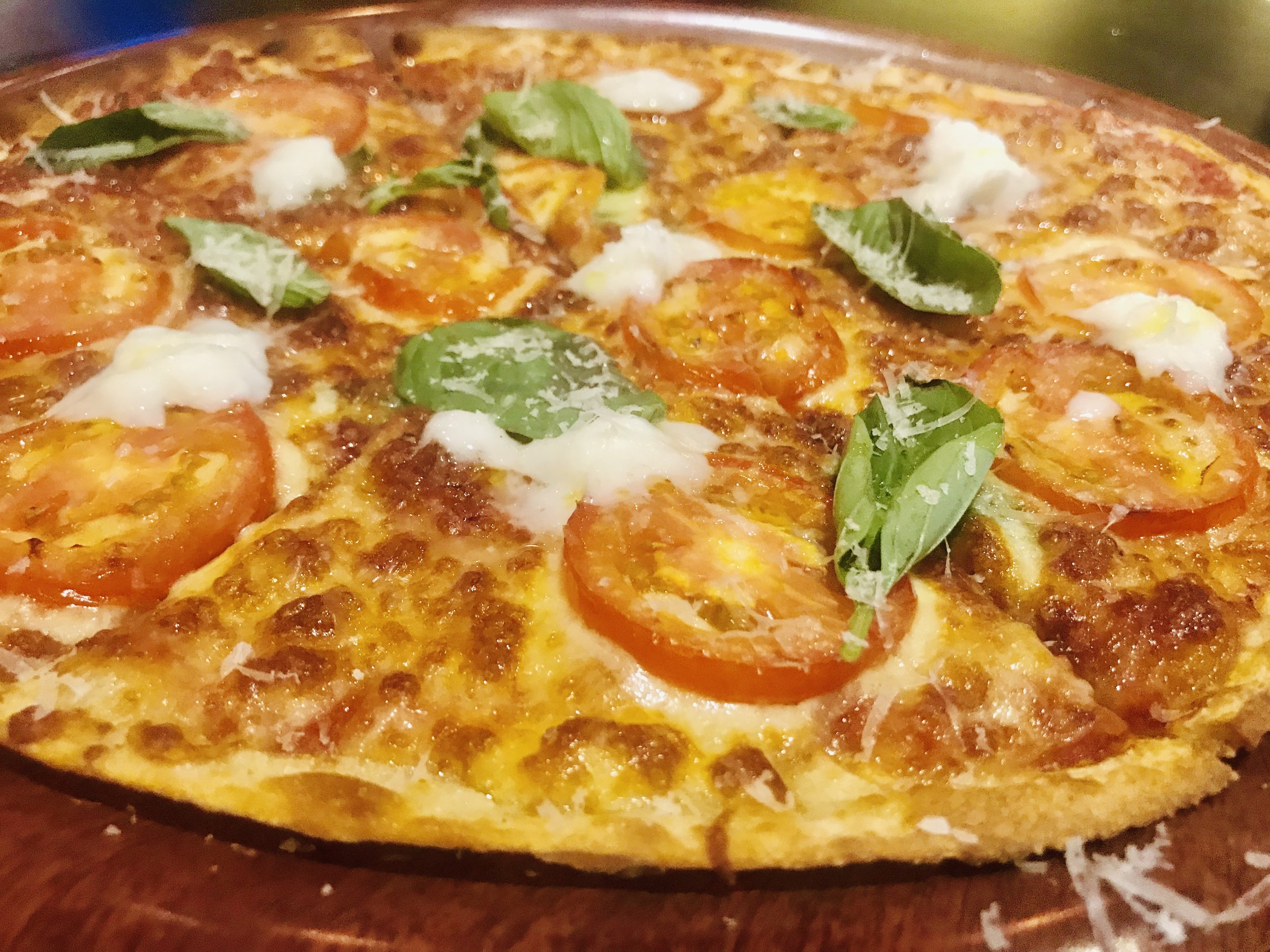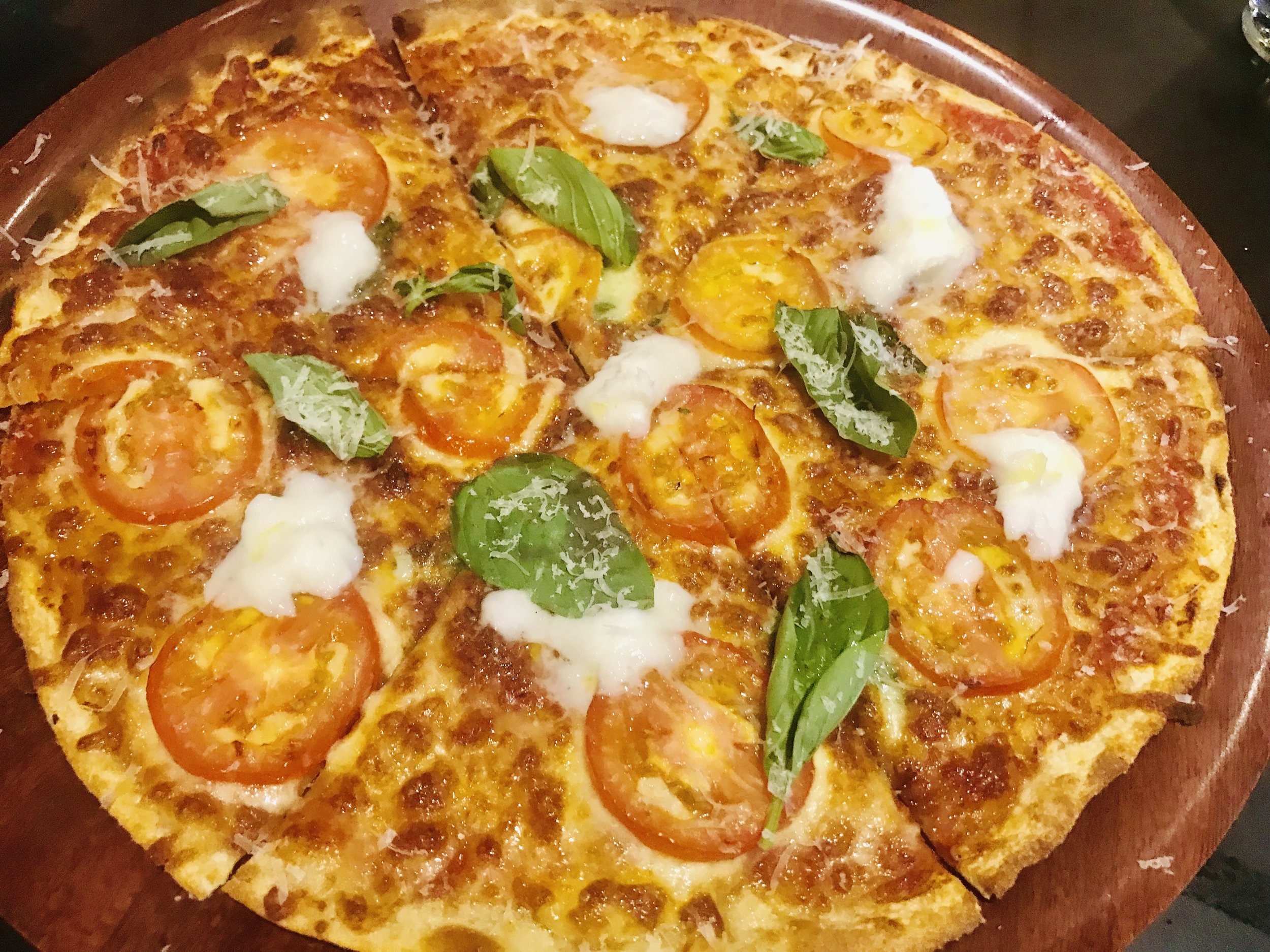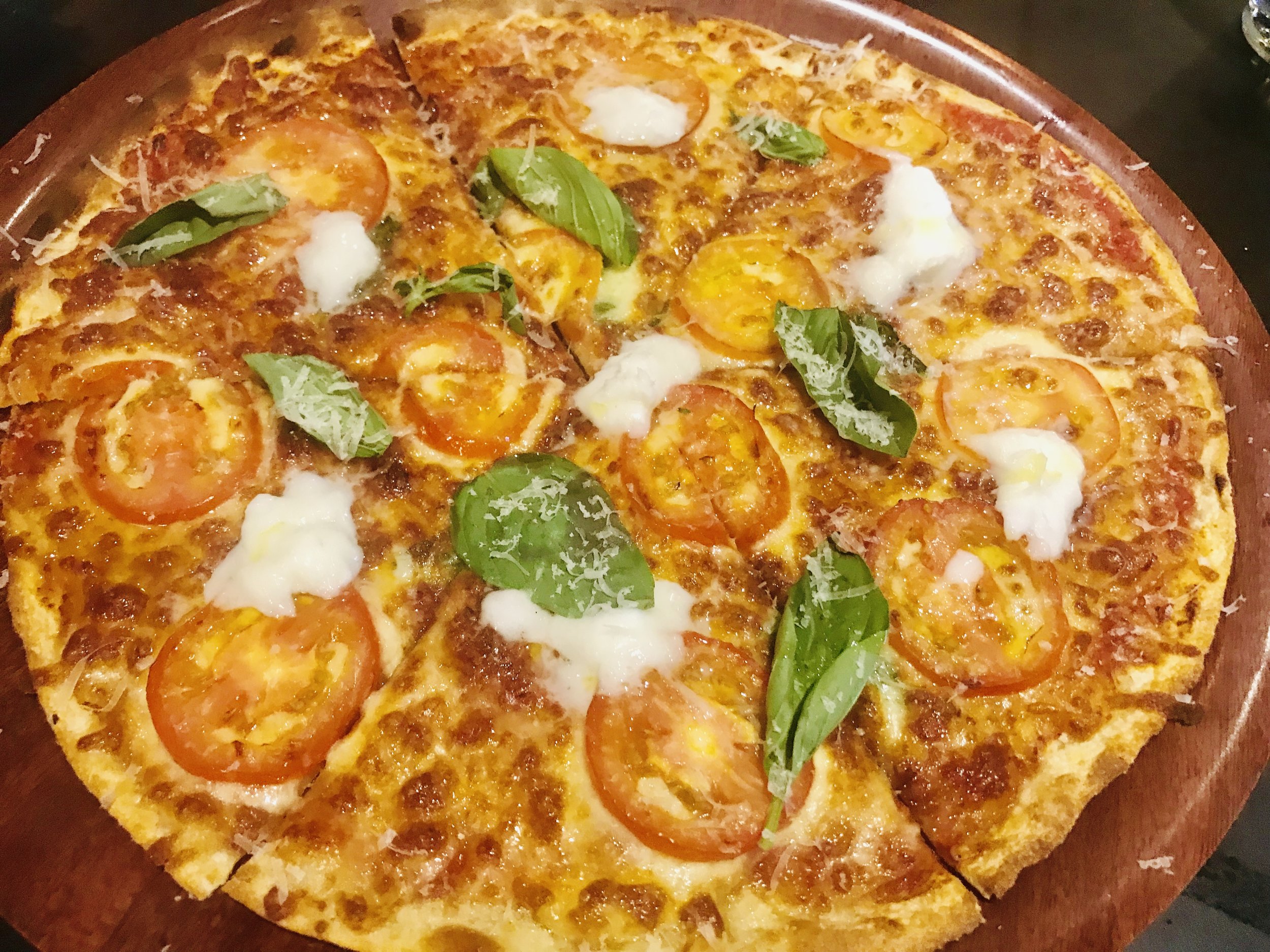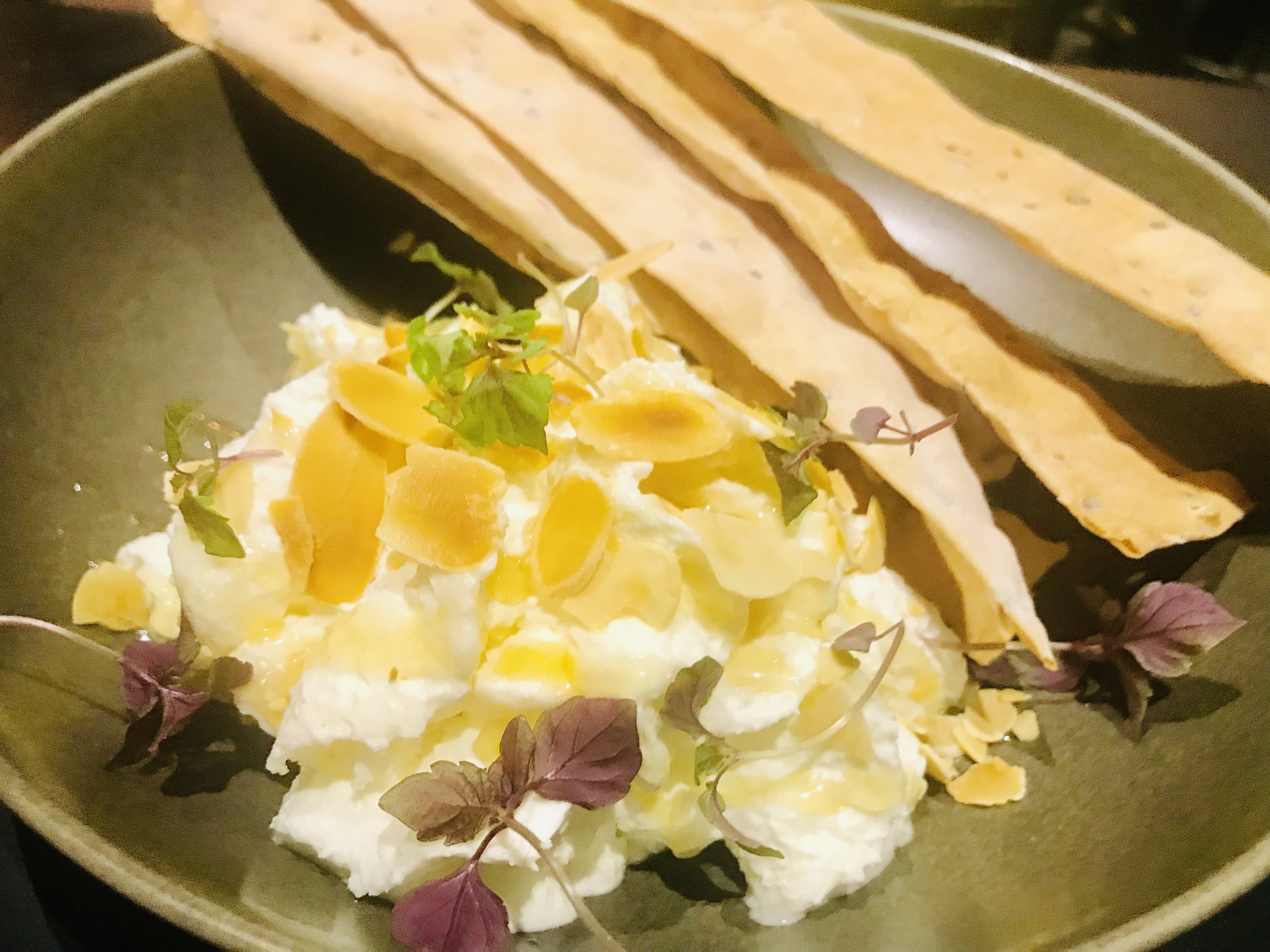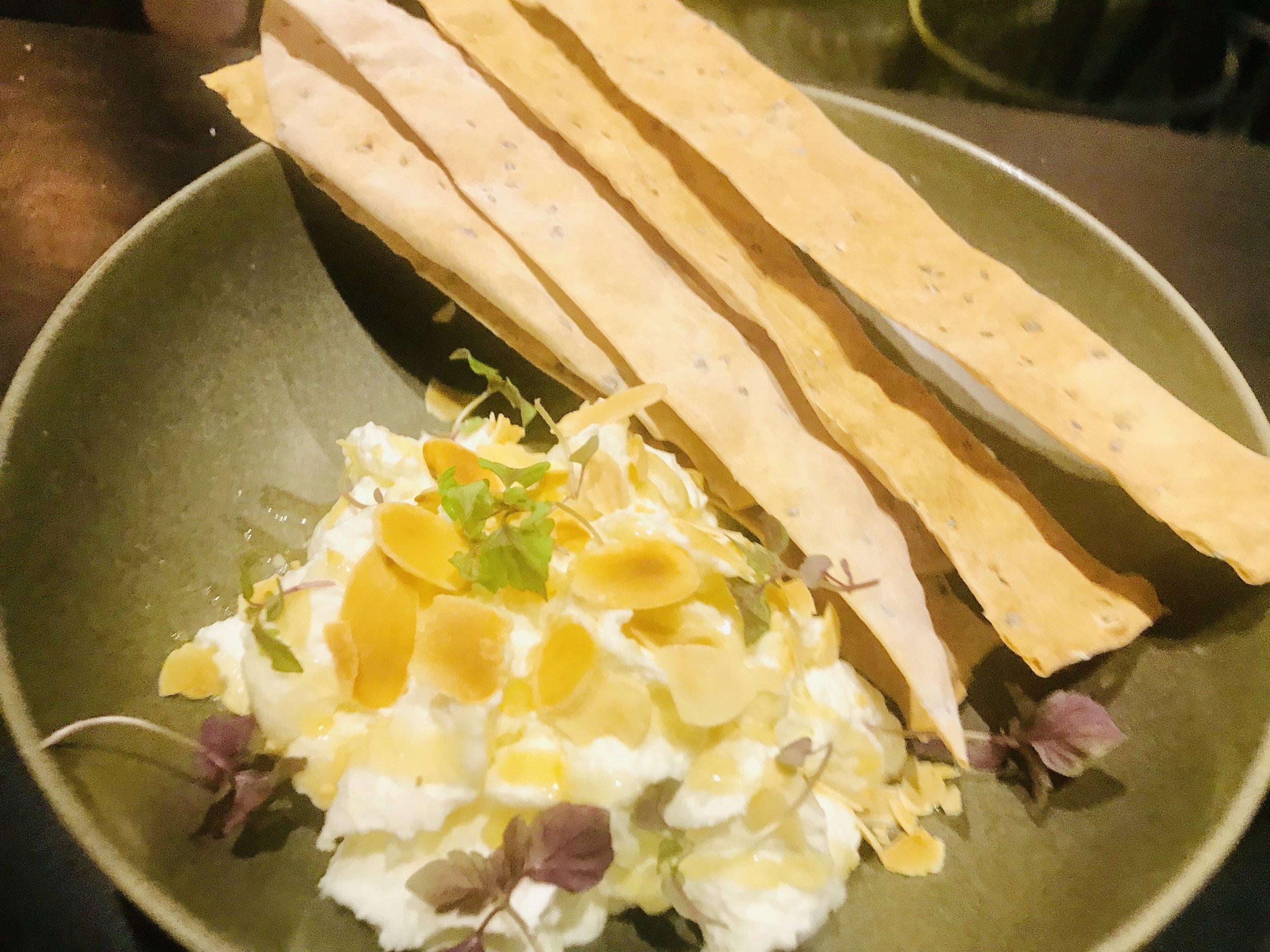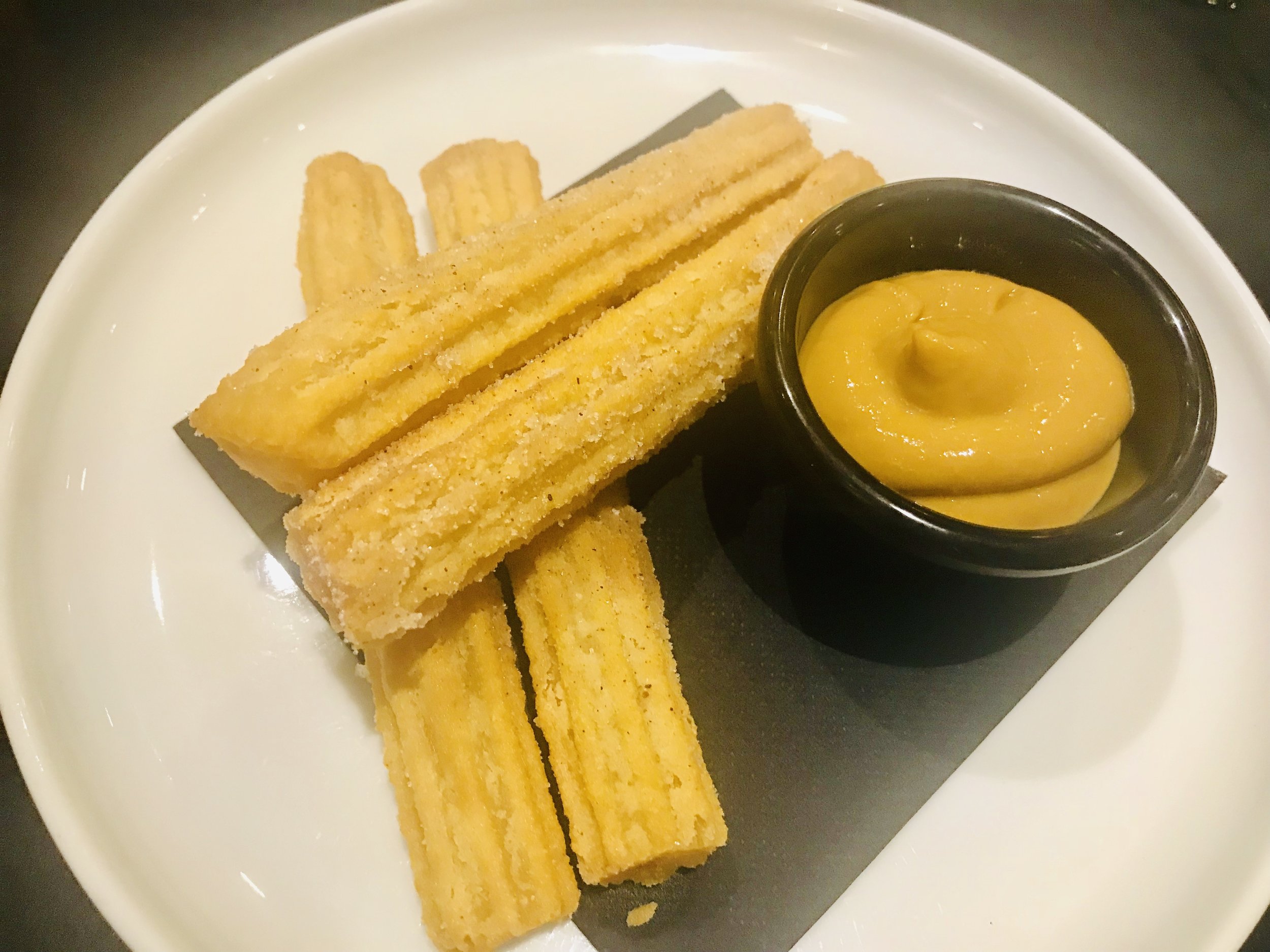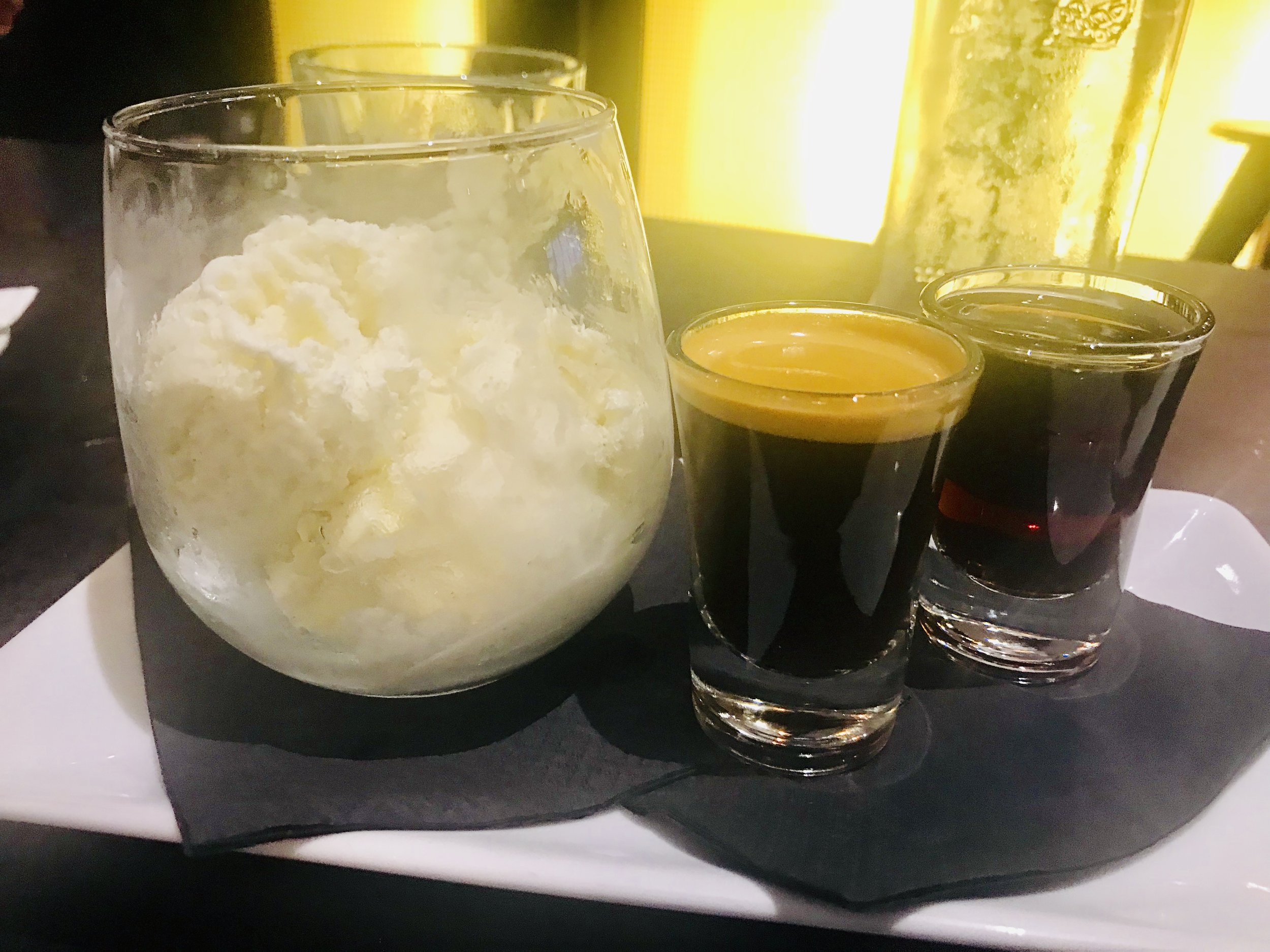 Goldfish Bar and Kitchen
Inside Roche Estate
Cnr Broke and McDonalds Rds
Pokolbin, NSW
Goldfish is a big place. Really big actually, when you take into account it's large indoor area and the sprawling outdoor verandah gazing out over green fields. They can certainly fit a lot of people in here. We were on a trip to the Hunter Valley and wanted some share food. Goldfish unashamedly pitches this way. It sits inside the Roche Estate winery where there is a lovely foodie oasis of restaurants, bars and eateries. We've visited this oasis quite a few times before but hadn't made it to Goldfish until now.
Although the Hunter isn't really an oyster district, we couldn't resist grabbing a few of these morsels to start of evening off in style. These were certainly tasty and nicely dressed with champagne mignonette and eschallots. It was a nice addition that added subtle flavour.
As we were in a relaxed mood we decided to kick the drinks off with a couple of cocktails. Sir had a pina colada that came tropically garnished with pineapple in a tall glass. Mlady had sampled enough during the day and went for a non-alcoholic tipple (and there's a good range of these here too). We stuck with these during the evening with several repeats.
Taco's are a great finger food and seeing flathead tacos on the menu here made them an easy choice for our meal of bites! These came served with iceberg lettuce, Spanish onion, coriander and a tangy habanero mayo. They were a good size too with plenty of fish and a great taste.
One of the more unusual dishes was the whipped goats curd. It arrived in a big creamy delicious mound mixed with truffle honey for some sweetness and topped with shaved almonds. A generous side of crispy lavosh "soldiers" went perfectly. It turned out to be an interesting dish that looked and tasted great too.
Deciding to finish the main part of the meal on something a bit bigger, we chose a margherita pizza. It's a fairly regular "go to" of ours. This one had Roma tomato, buffalo mozzarella, Parmesan and fresh basil. It was the right choice and capped off the main meal nicely.
Feeling indulgent while away - well that's our excuse anyway - we both decided to have dessert. Sir chose the churros. It's a phase he's going through lately! These came in a serving of four dusted with cinnamon sugar and with a tasty side of dulce de leche for dipping. Needless to say he devoured the lot!
Mlady often has an affogato and tonight was no exception, although there was a difference. The Goldfish affogato here comes with barrel-aged Muscat. She hadn't tried this variation before and gave it two thumbs up. She also loved the vanilla bean gelato that it came with as well.
Goldfish was an experience we enjoyed very much. It's a pleasant place. The food is innovative and great for sharing. the service is excellent too - thanks Addison!