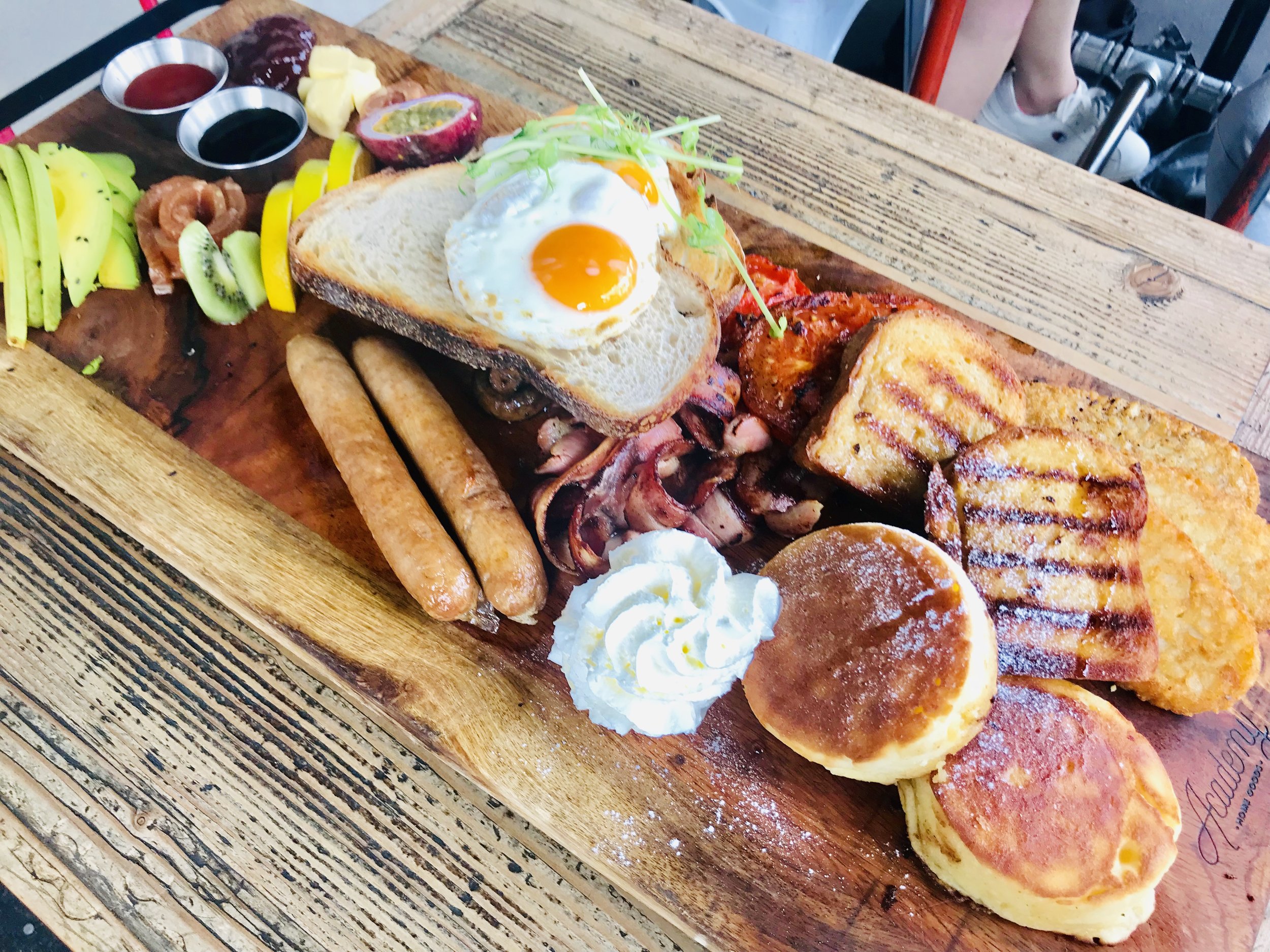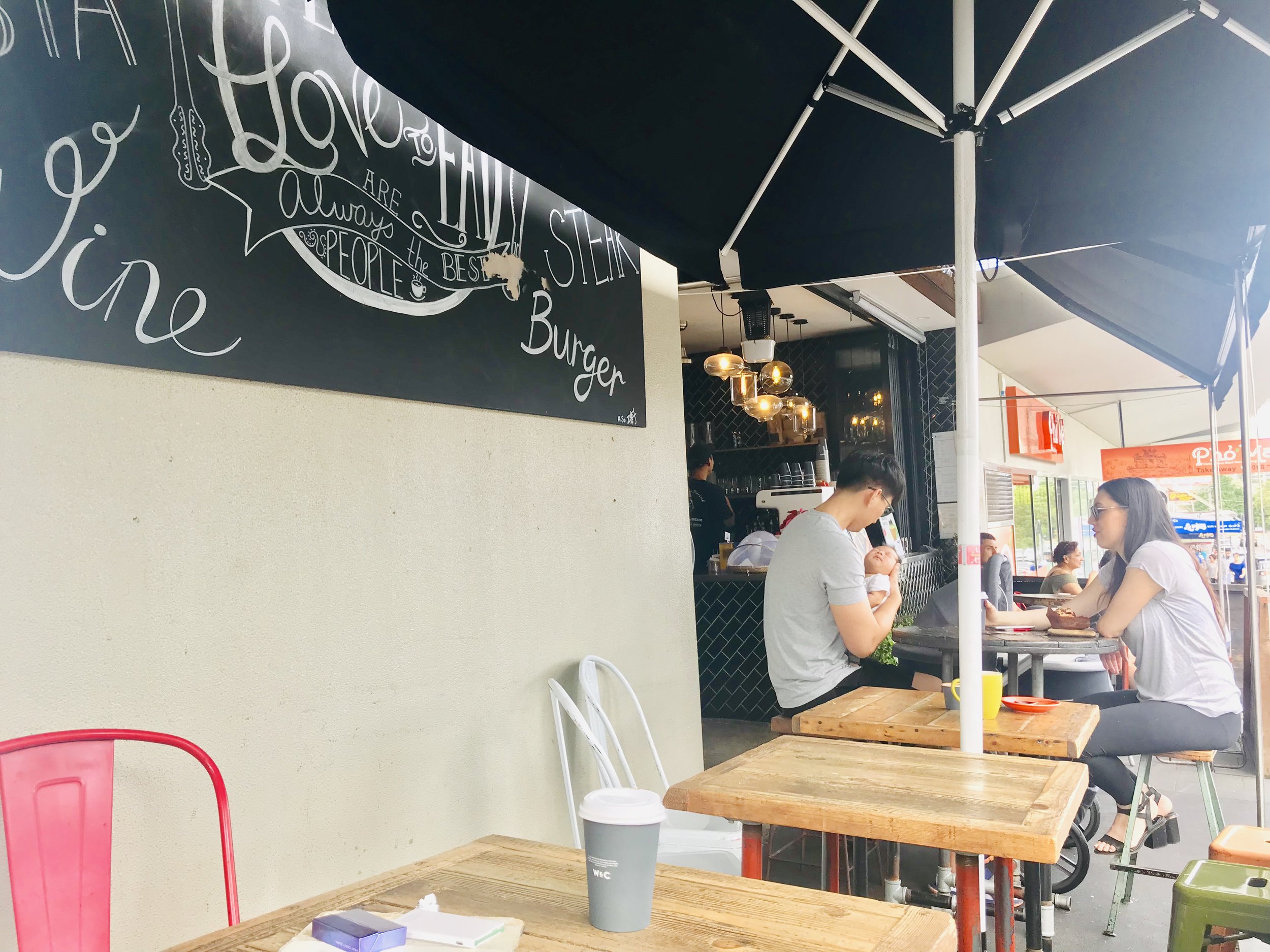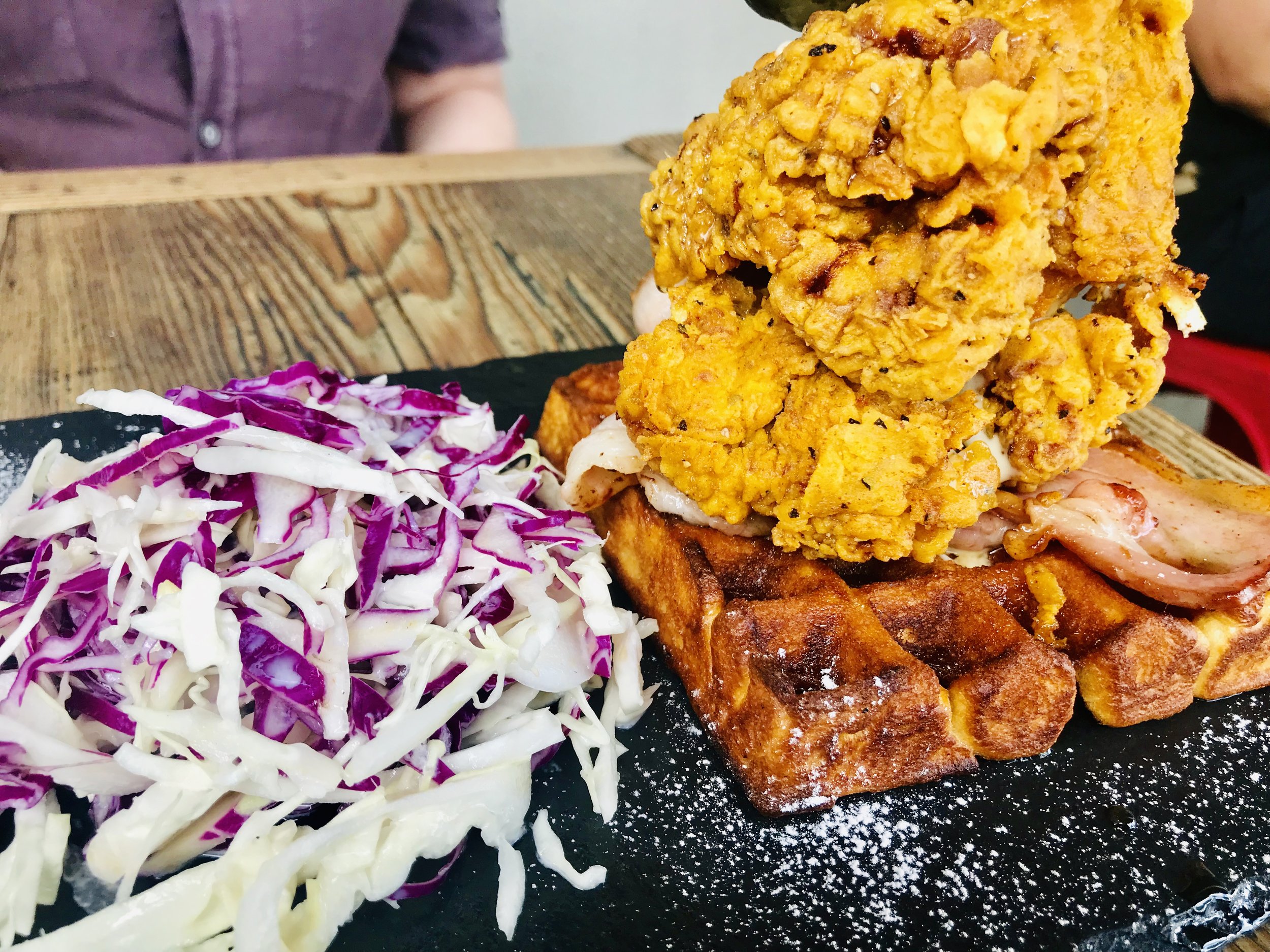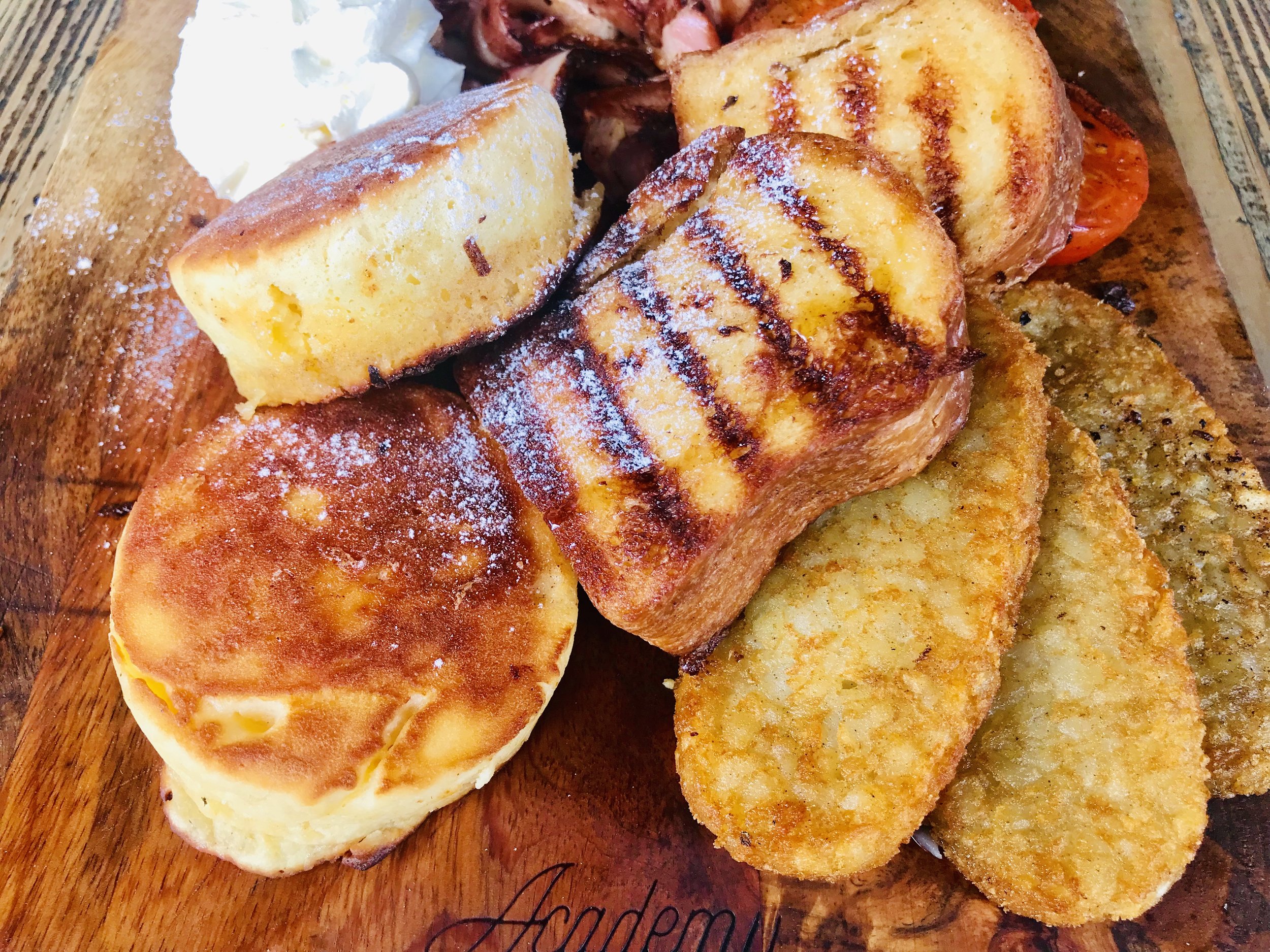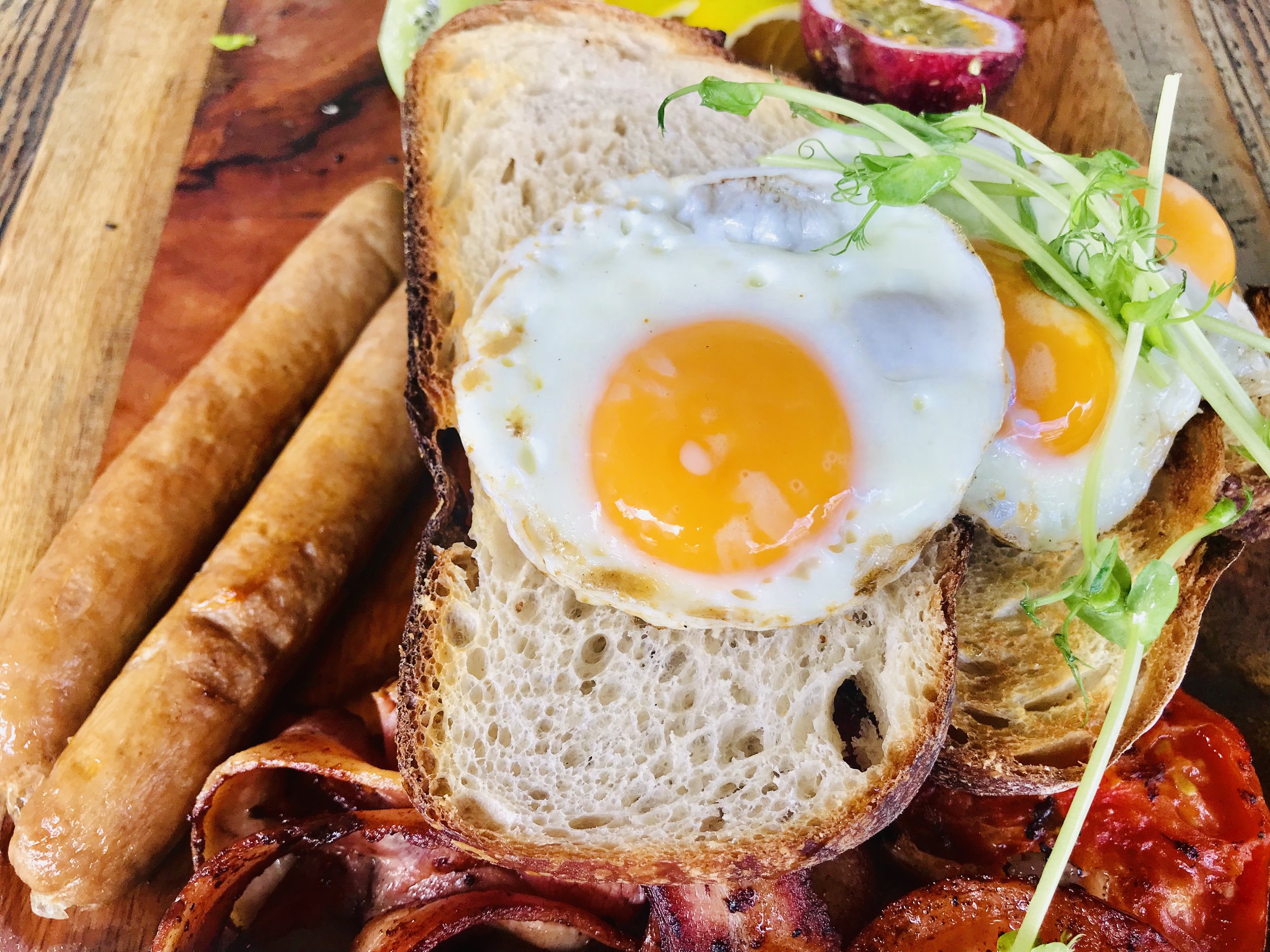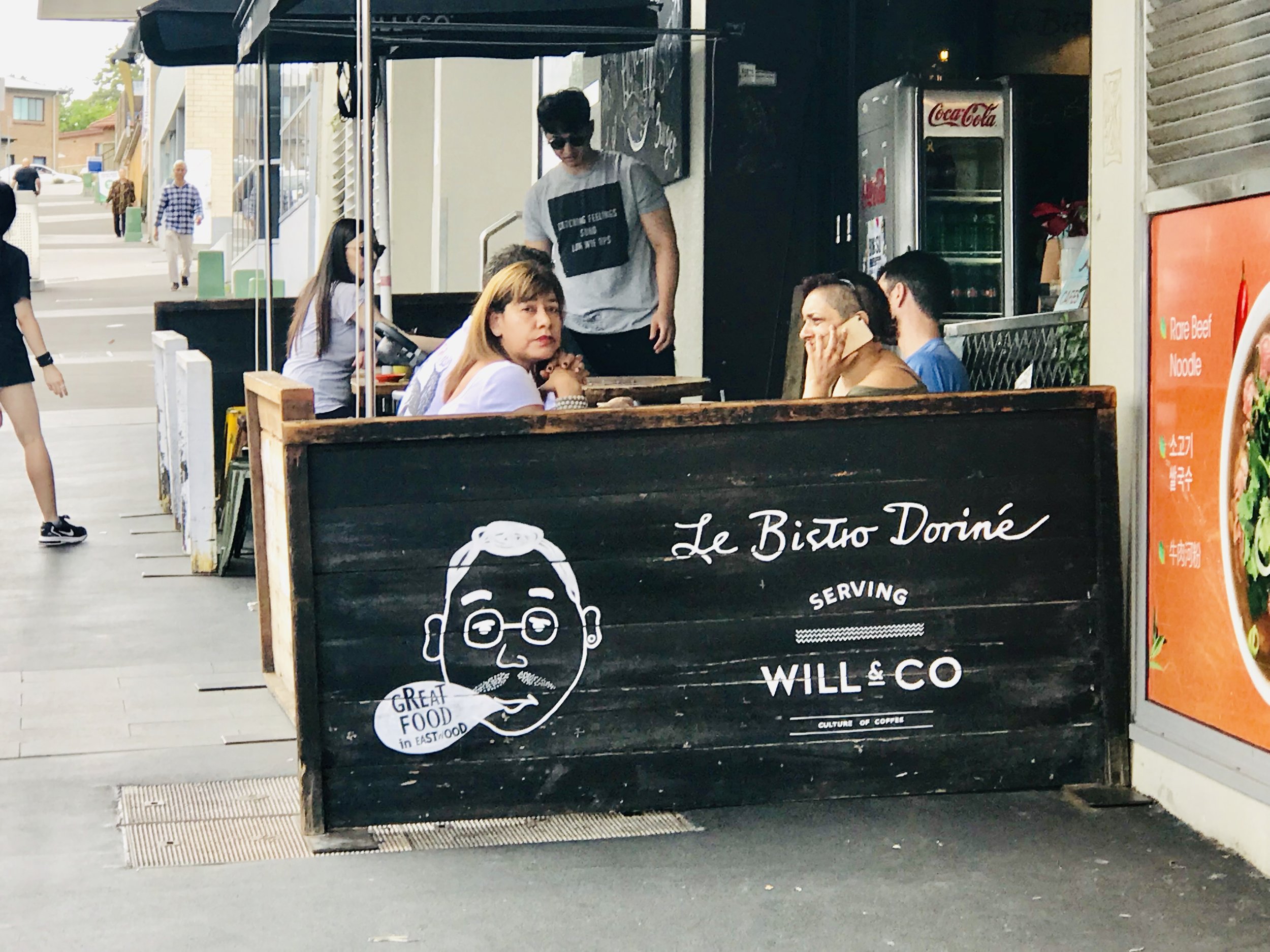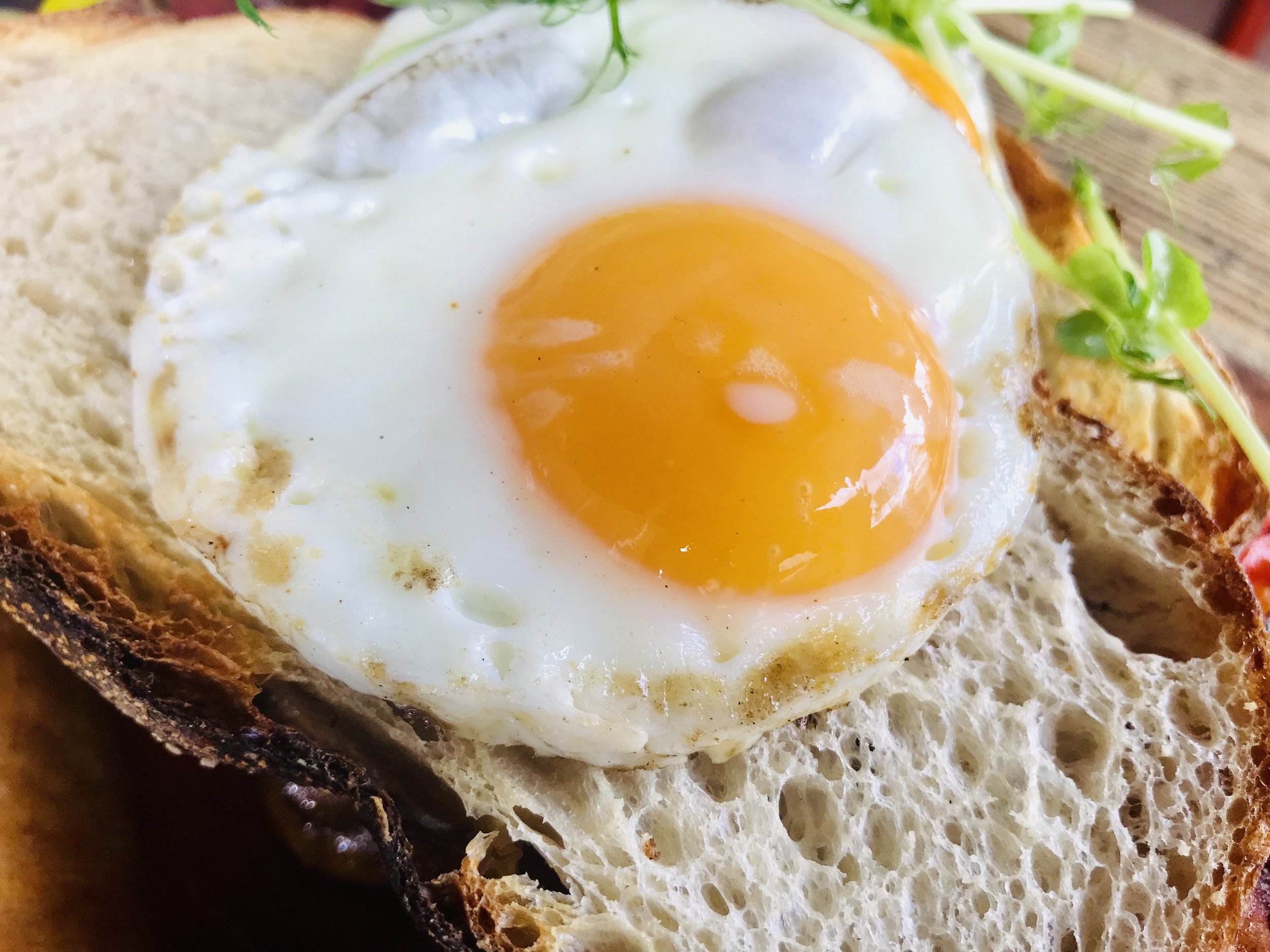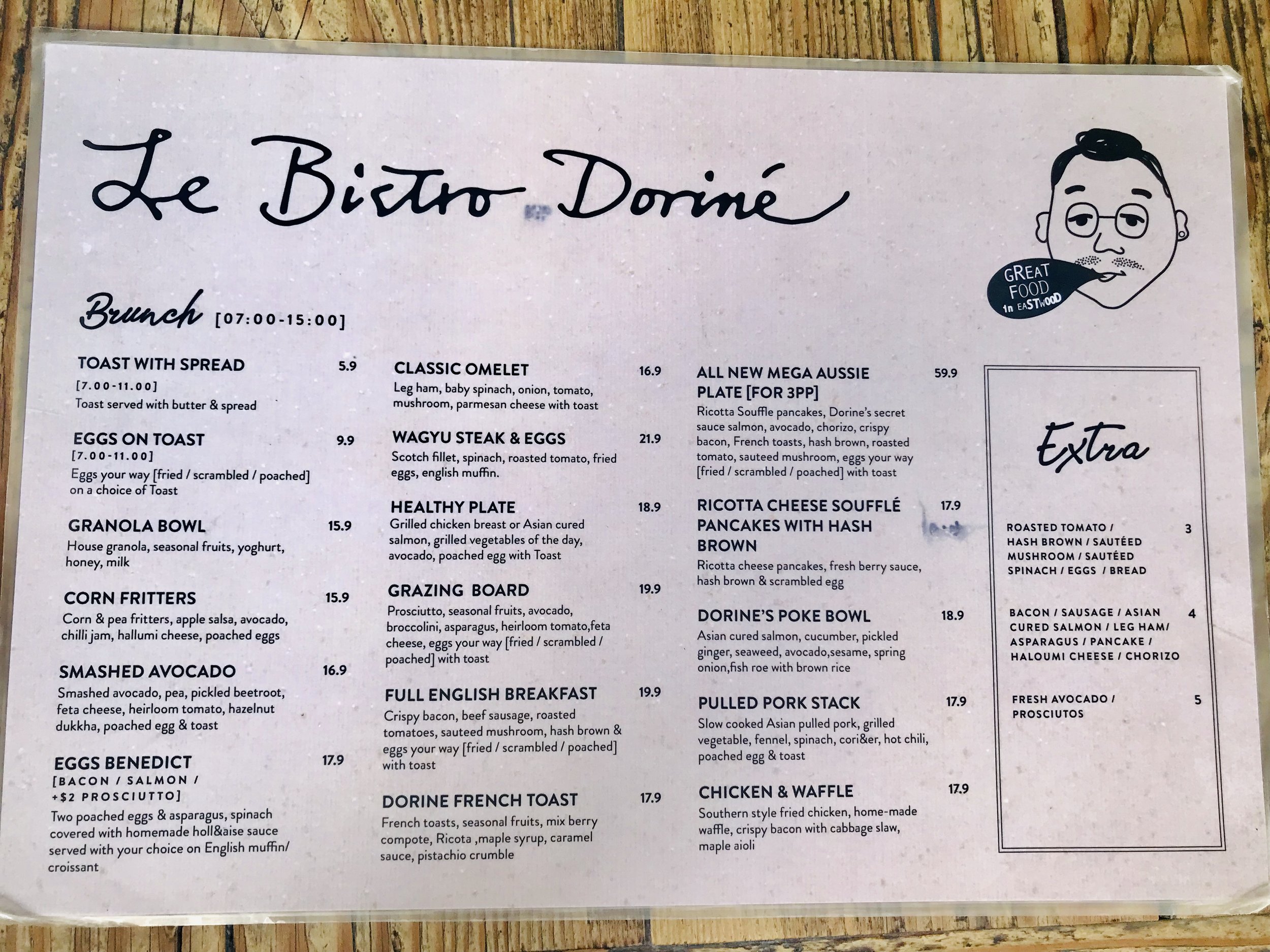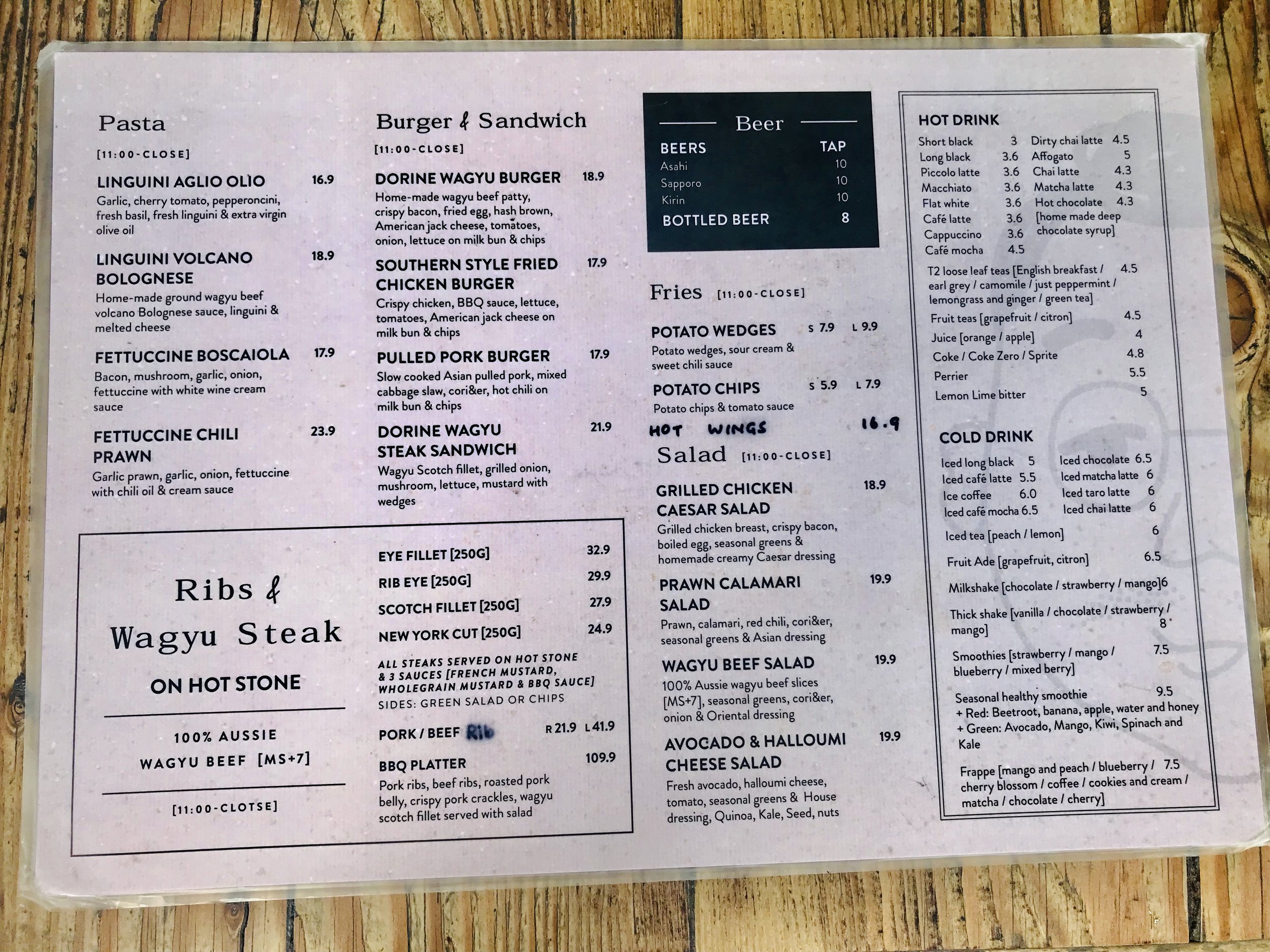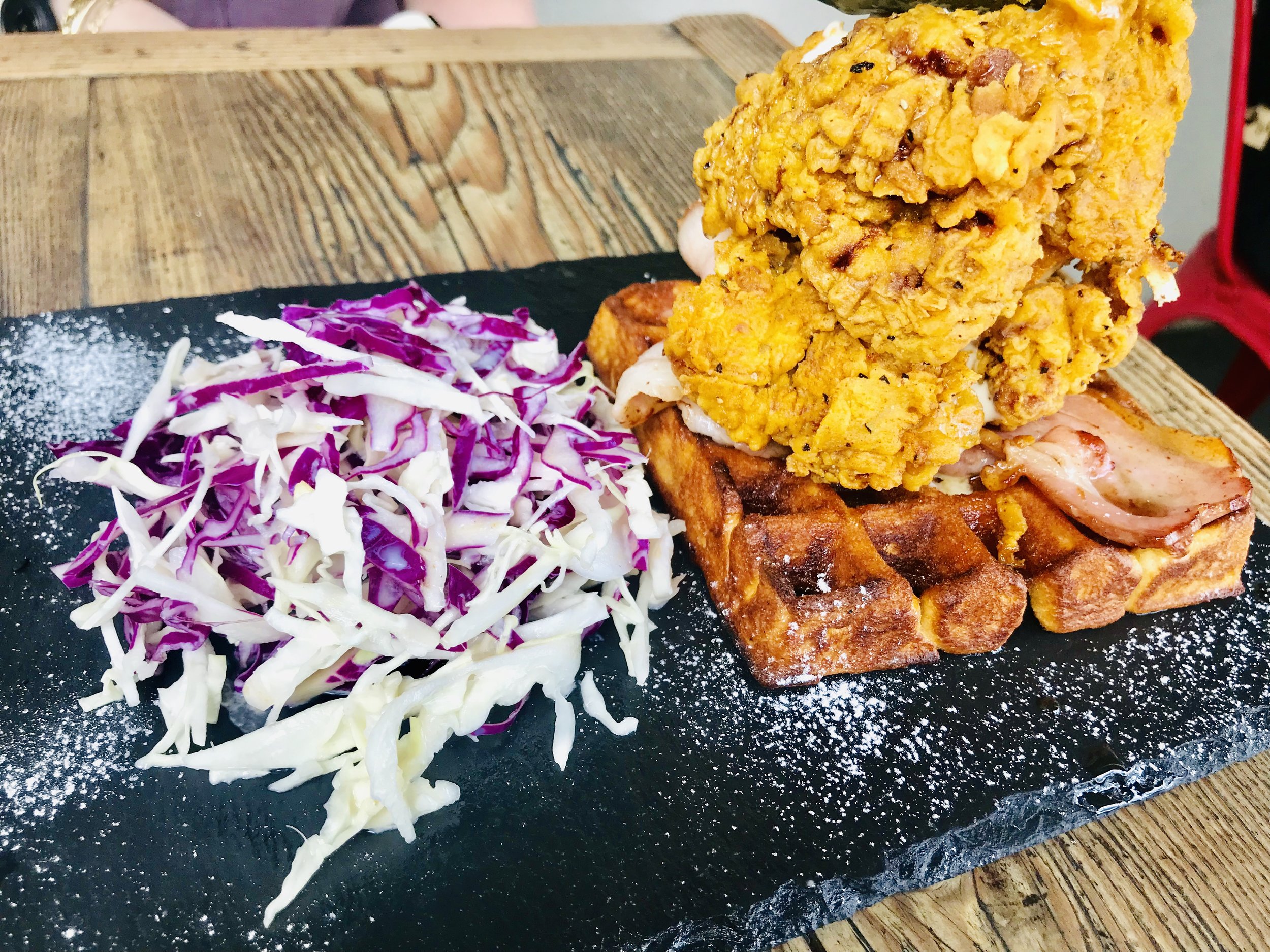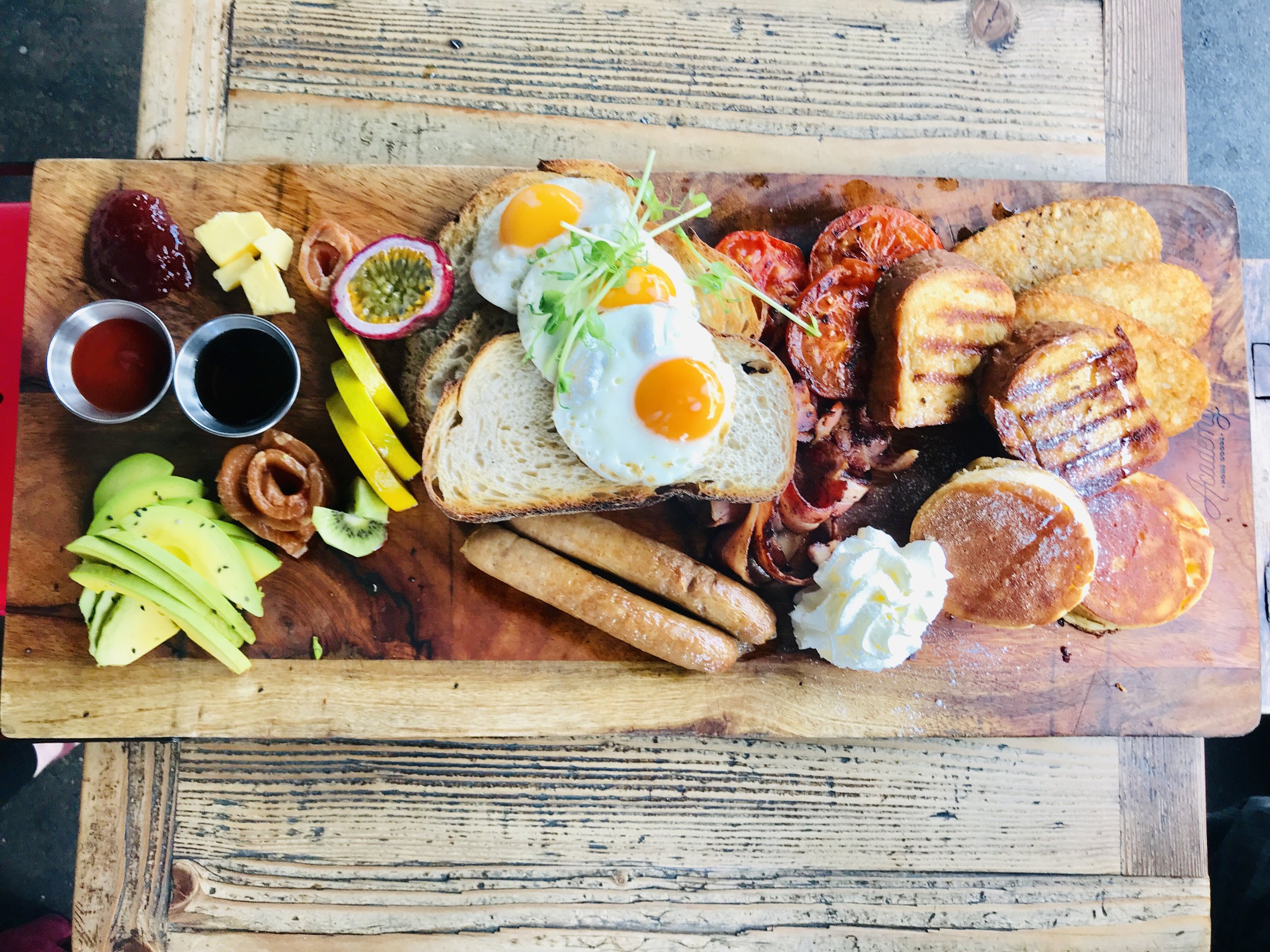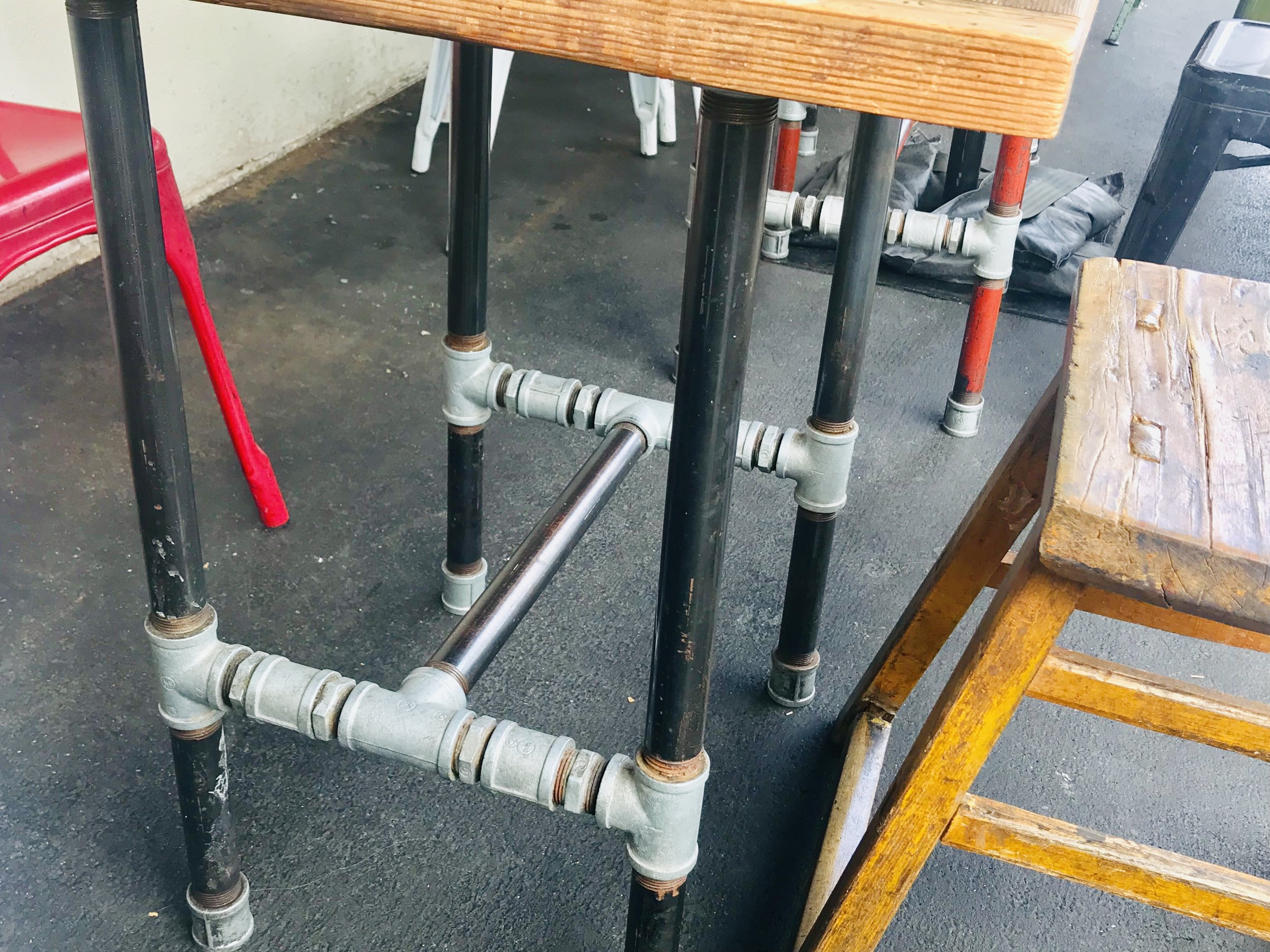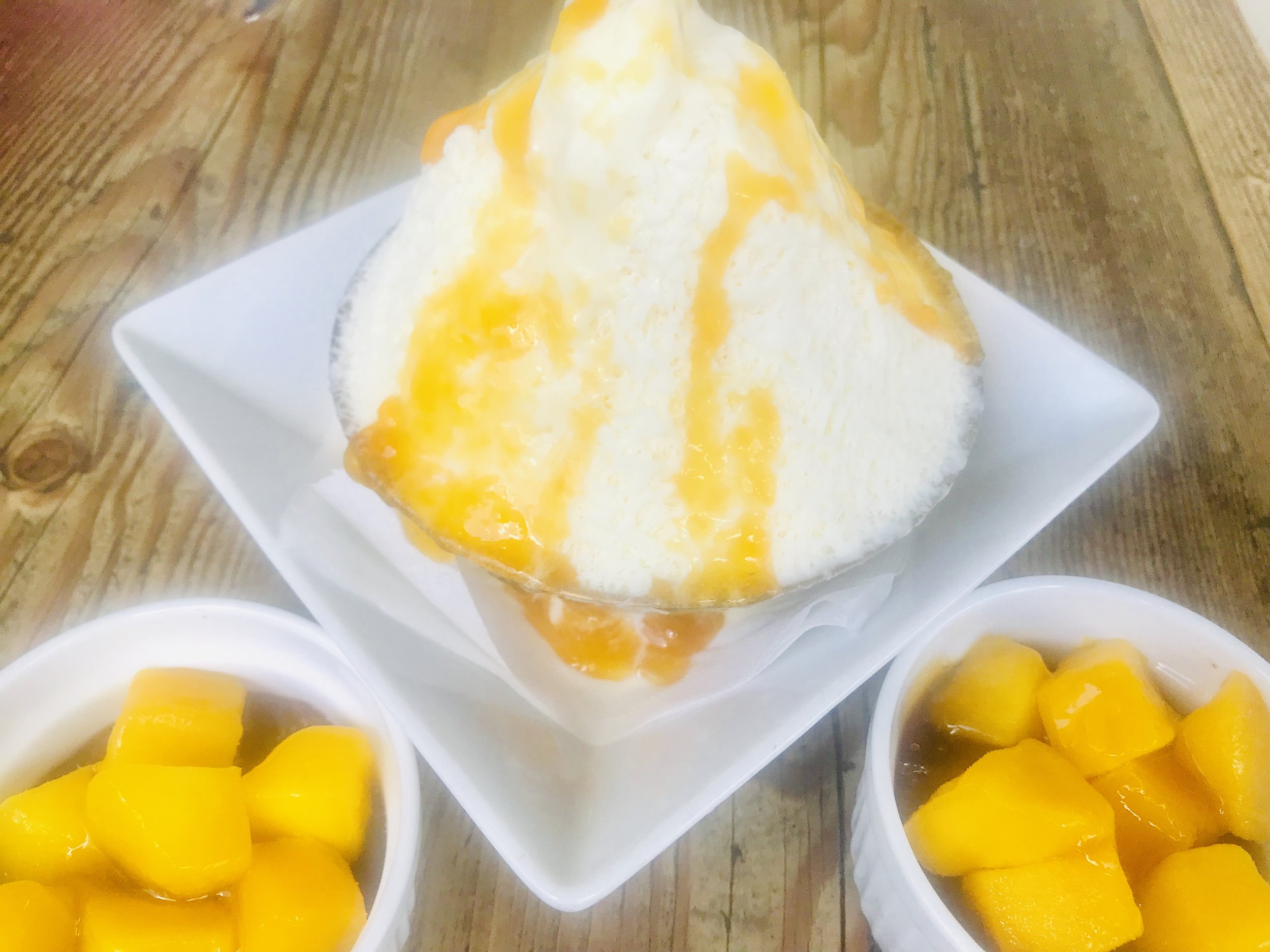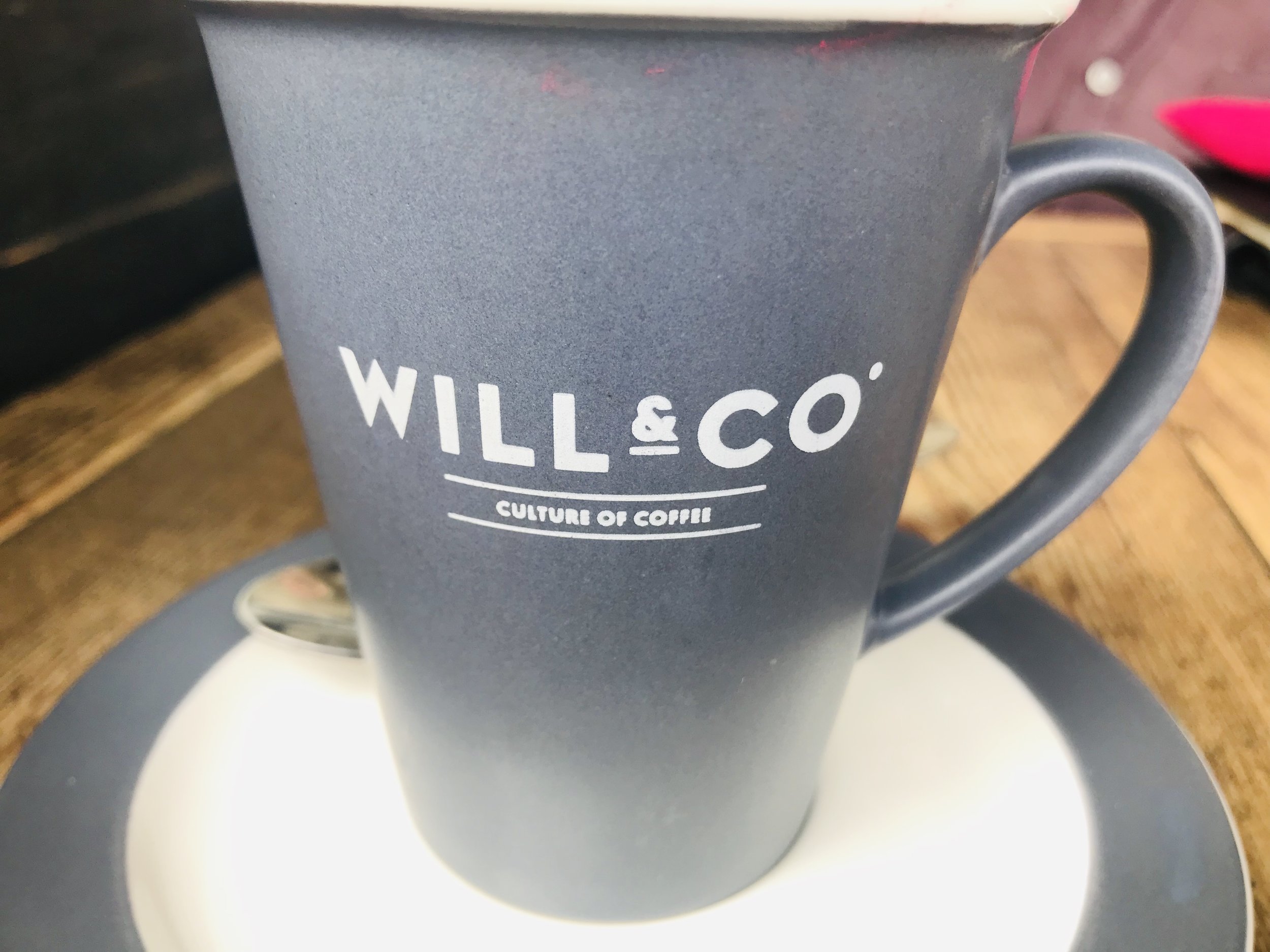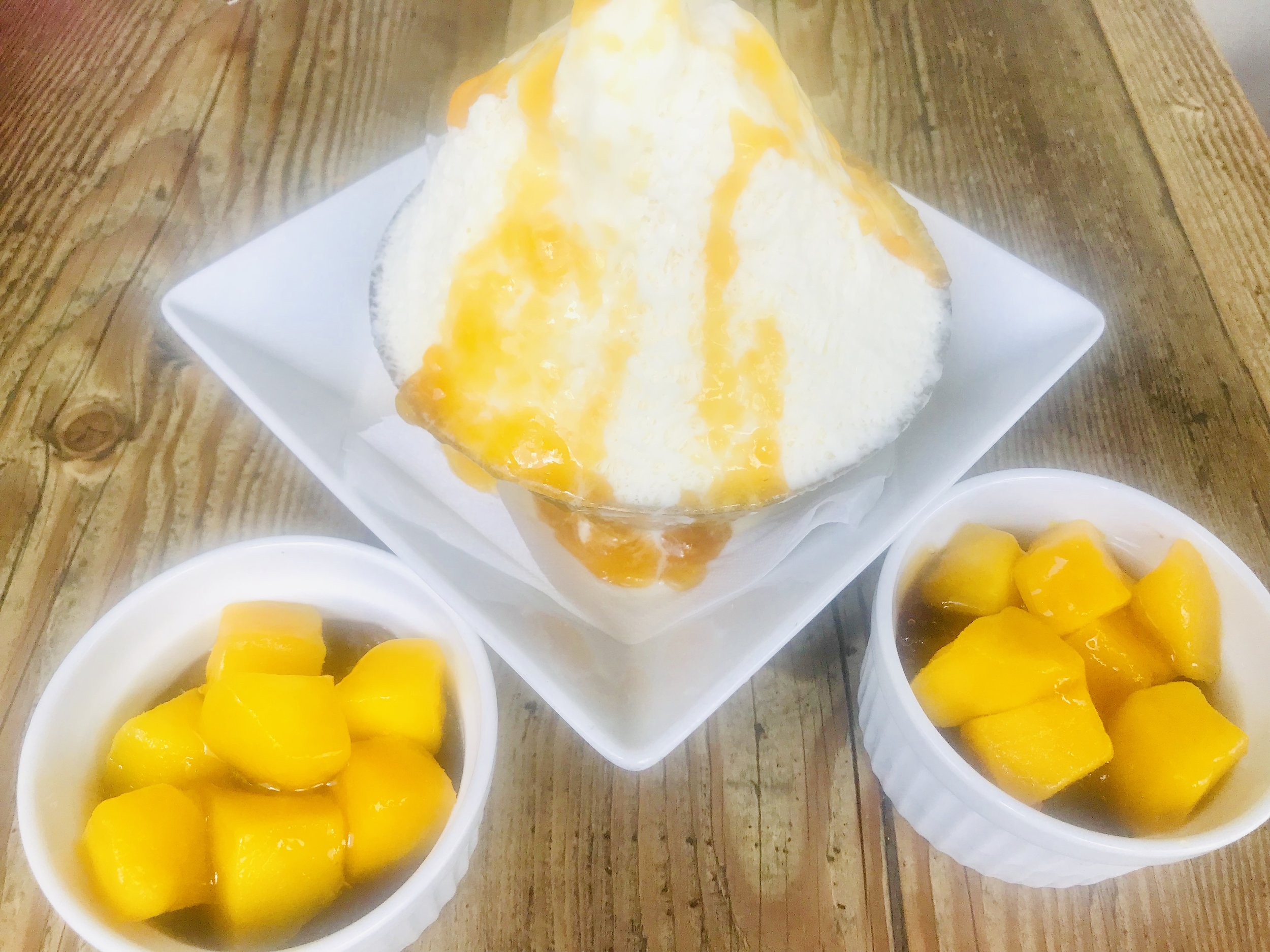 Le Bistro Dorine
Shop 206, 62-80 Rowe St
Eastwood, Sydney
If you are after a dish for brunch that caters for all the good bits of both breakfast and lunch – you can't go past the All New Mega Aussie Plate (for 3PP - or more). This dish is simply – IMPRESSIVE!We had this amazing treat – Ricotta Soufflé pancakes, Dorine's secret sauce salmon, avocado, chorizo, crispy bacon, French toasts, hash brown, roasted tomato, sautéed mushroom, eggs your way (we had fried) with toast.
There aren't enough words to describe this incredible dish but starting with Massive is certainly quite appropriate!
It's such a great plate! It definitely has something for everyone one. Everything about this was just so tasty. Jam and cream with the fluffy pancakes – Yum. Salmon (Sir loves his salmon) – Yum, Mushroom (Mlady is a huge fan of mushroom) – Yum, French toasts, Chorizo, crispy bacon – Yum, Yum and yum. We both thoroughly enjoyed this impressive and huuuge dish.
Oh, we did have our usual coffees. Sir a skim flat white and Mlady a weak soy cap. You get a good cuppa here.
We also tired the Chicken and Waffle – Southern fried chicken, home-made waffle, crispy bacon with cabbage slaw and maple aioli. The Southern fried chicken was divine. It was beautifully crisp with a very succulent, soft juicy inside. The sweetness of the maple aioli with the waffle combined so well with the chicken – great flavours and textures which worked so well together. We loved it.
Waiting a short while for our scrumptious meals to settle – we did then manage to fit in dessert. How refreshing is Bingsu!!! Mlady loves mango – so mango we had. Oh my gosh – this is so good – we both raved about it. This Bingsu is a beautiful delicate dessert that you just can't stop eating.
This is a quaint café with space inside and a nice outside area for people watching!
Sir and Mlady dined as guests of Le Bistro Dorine. Special thank you to the lovely Alisha for chatting and looking after us on the day.