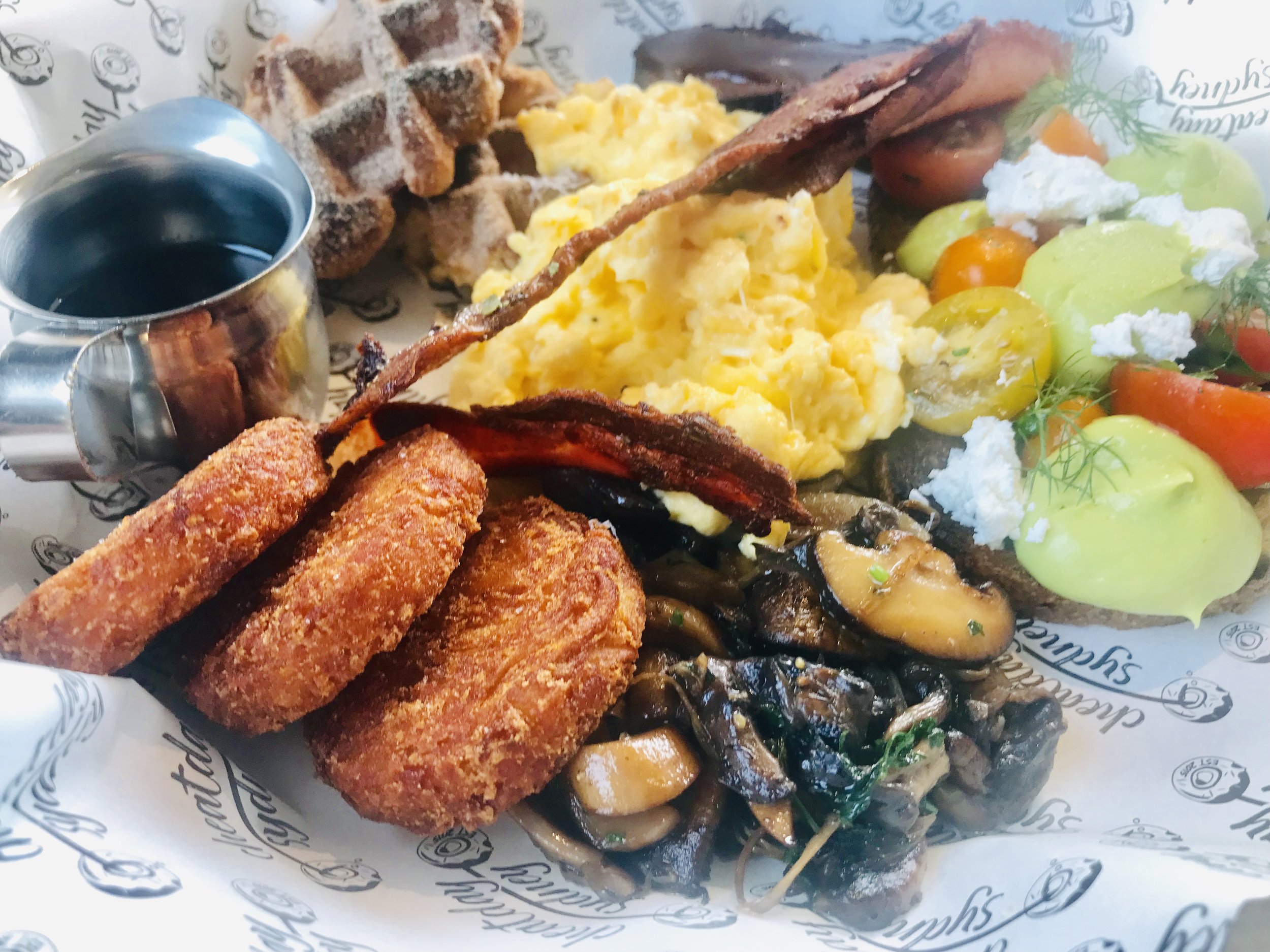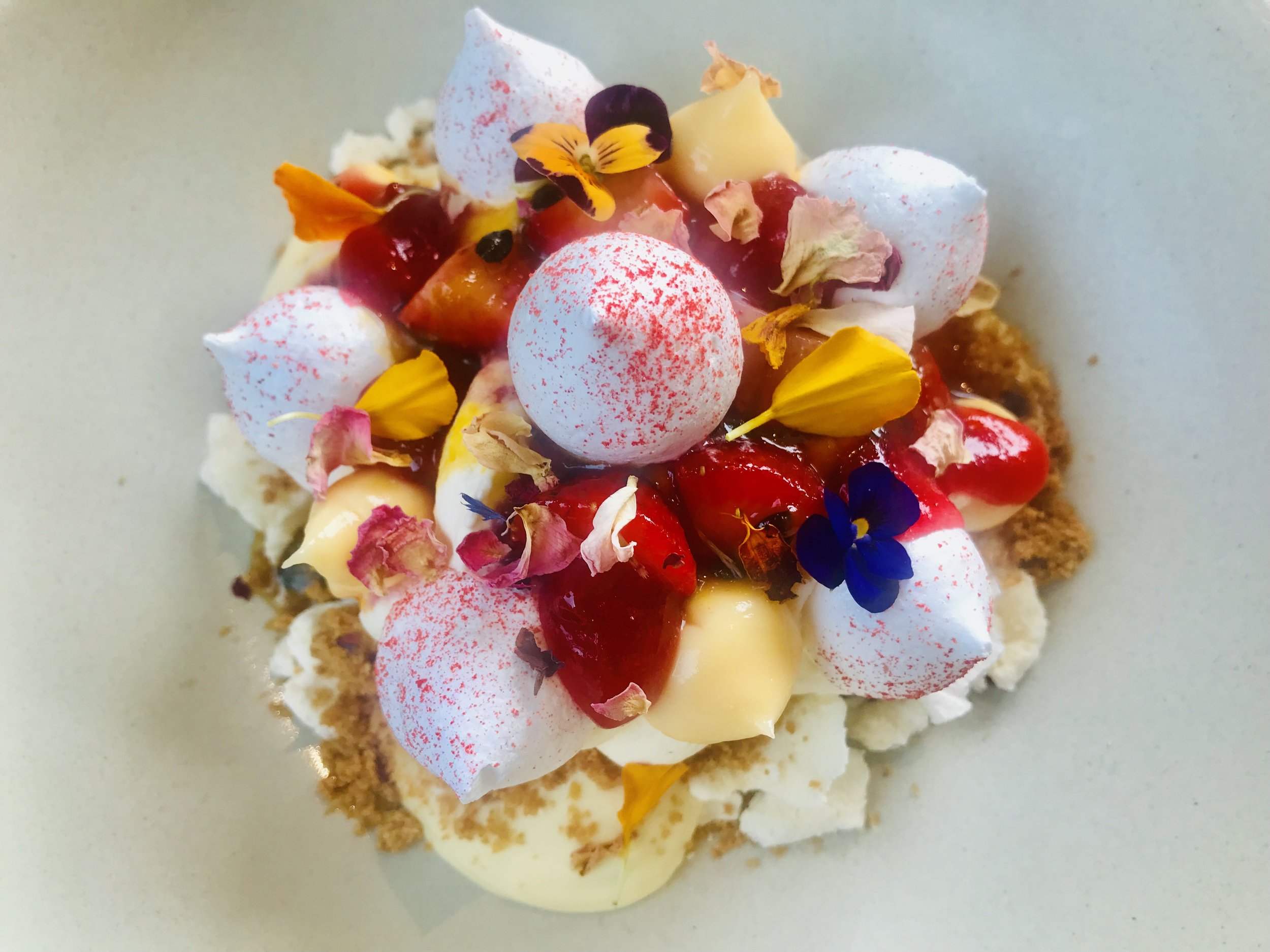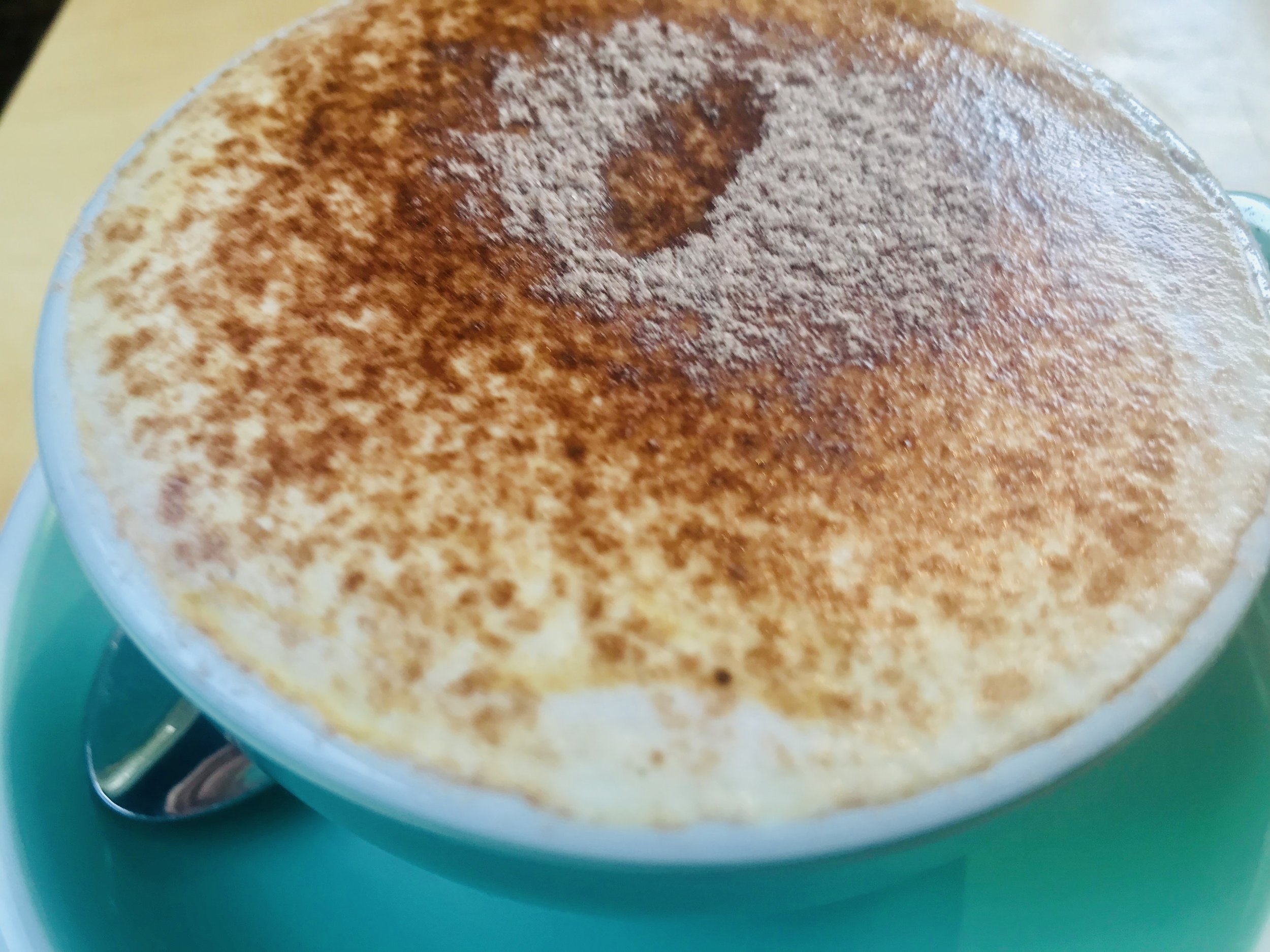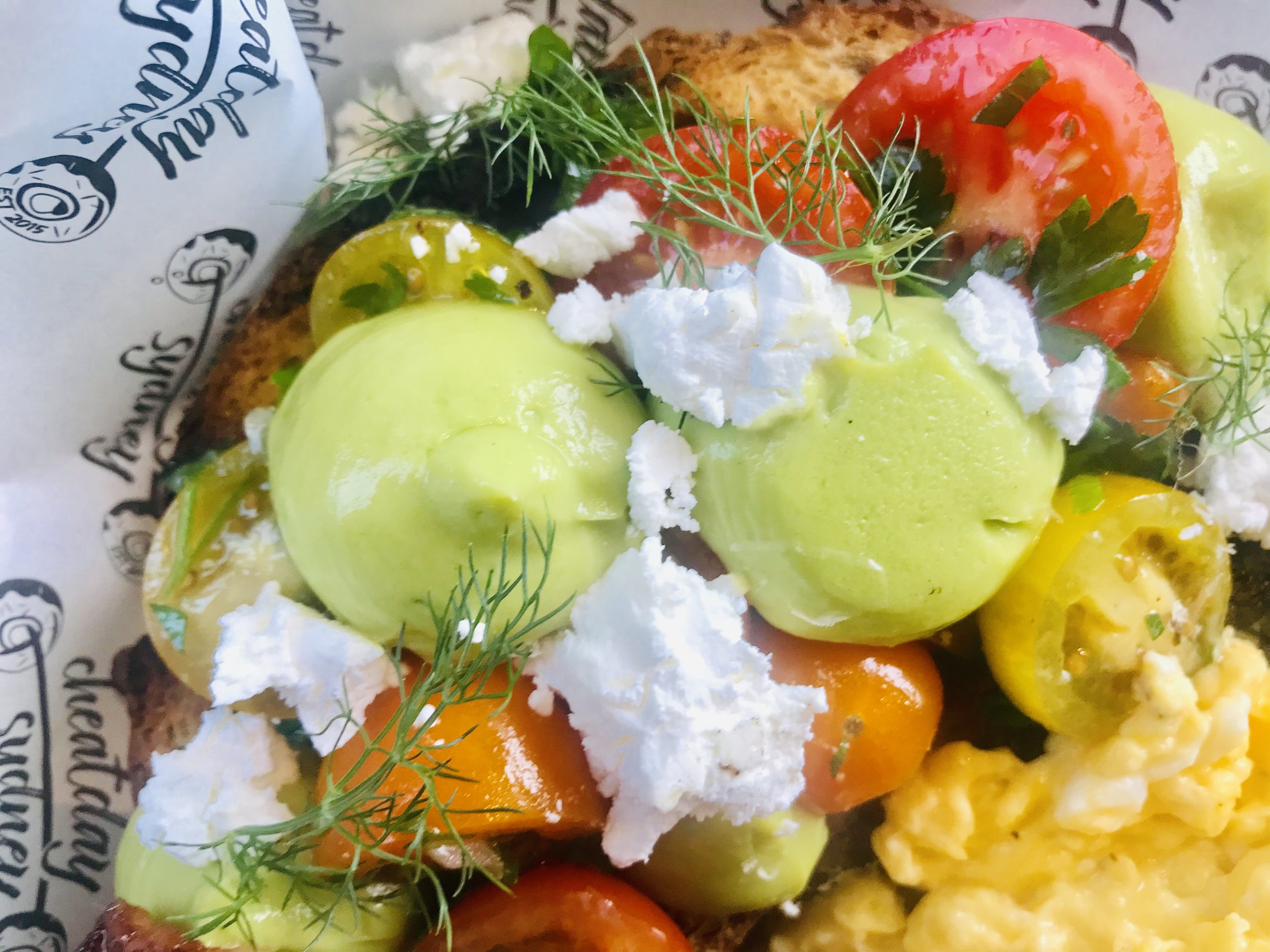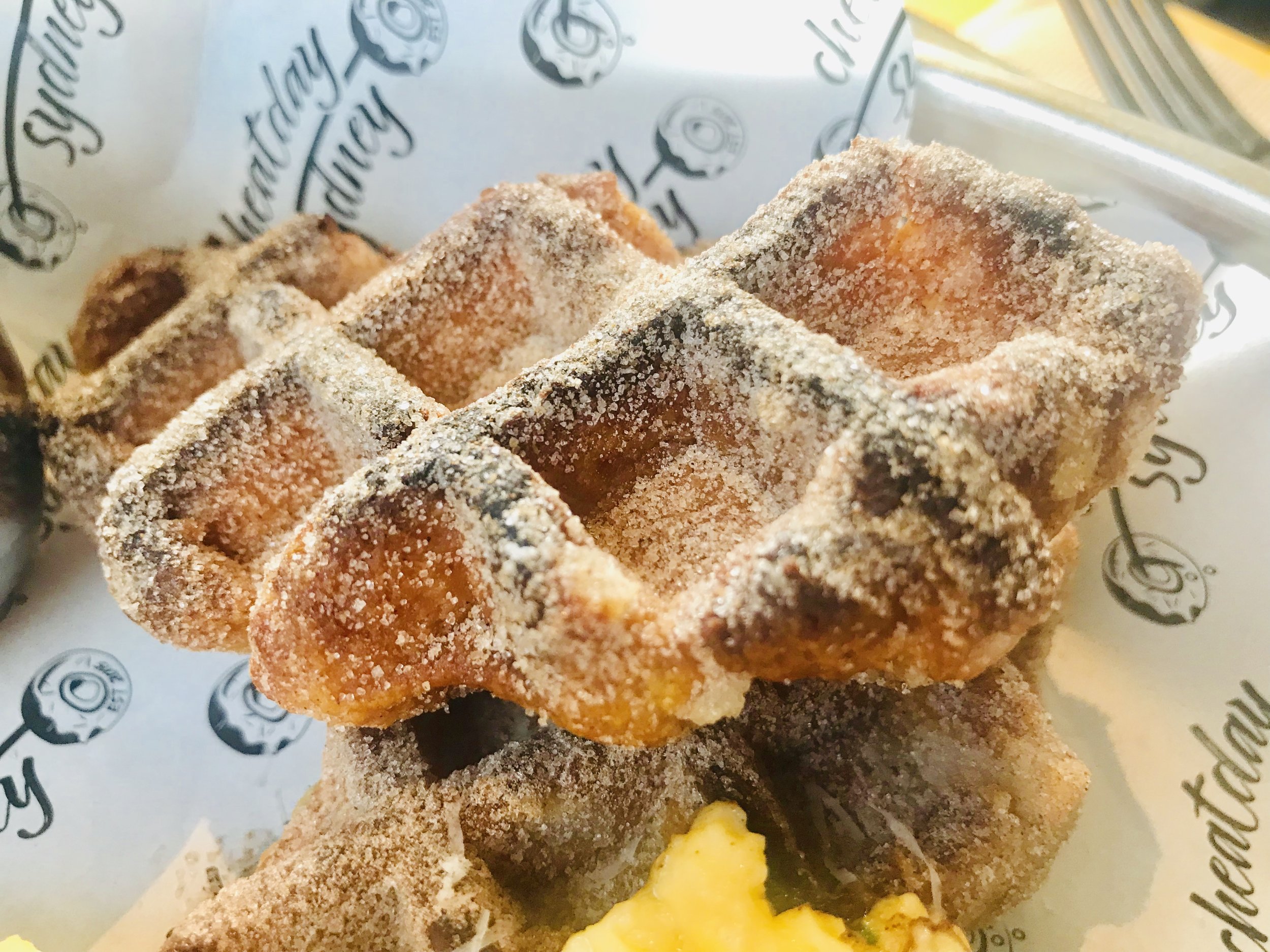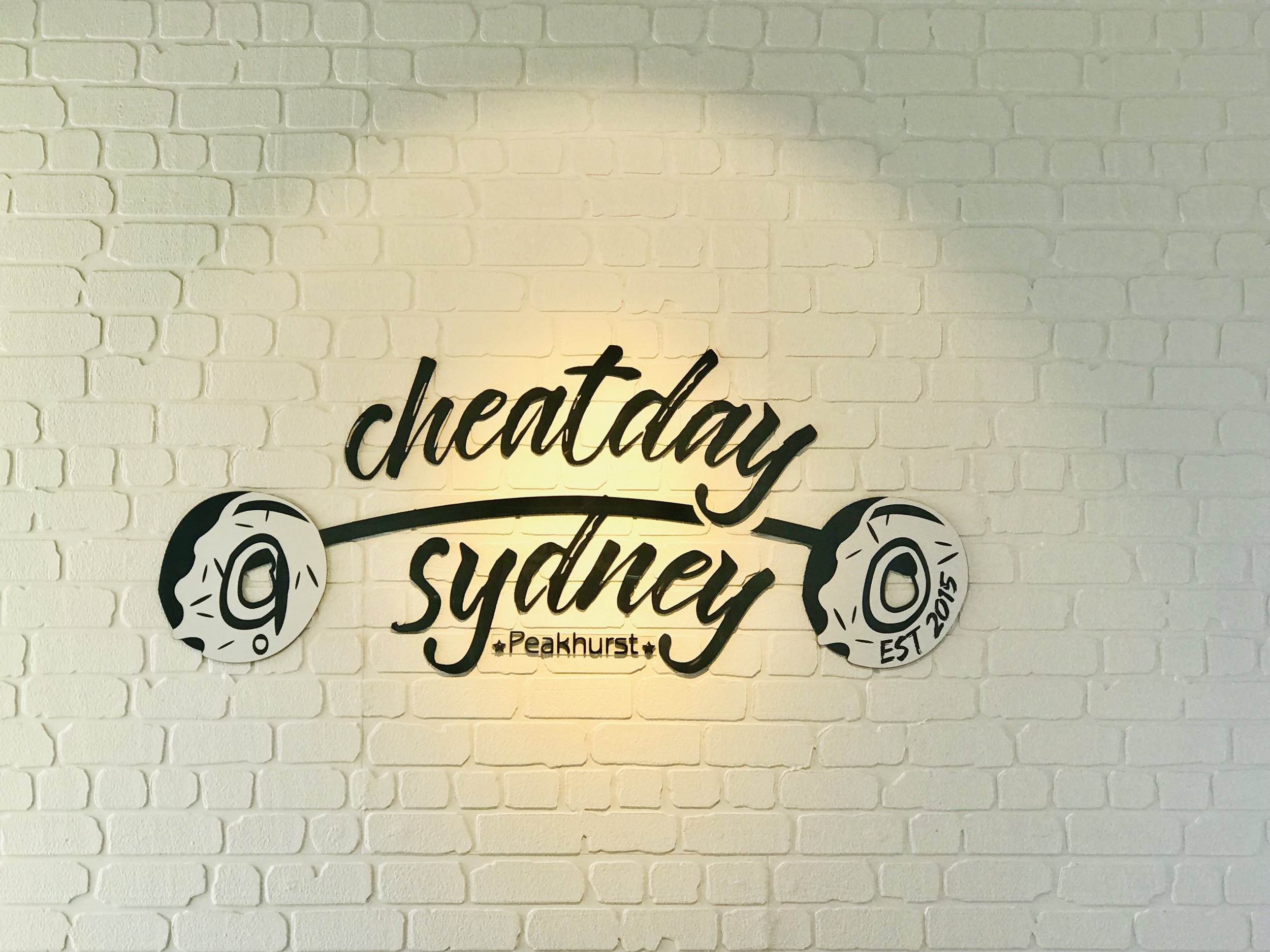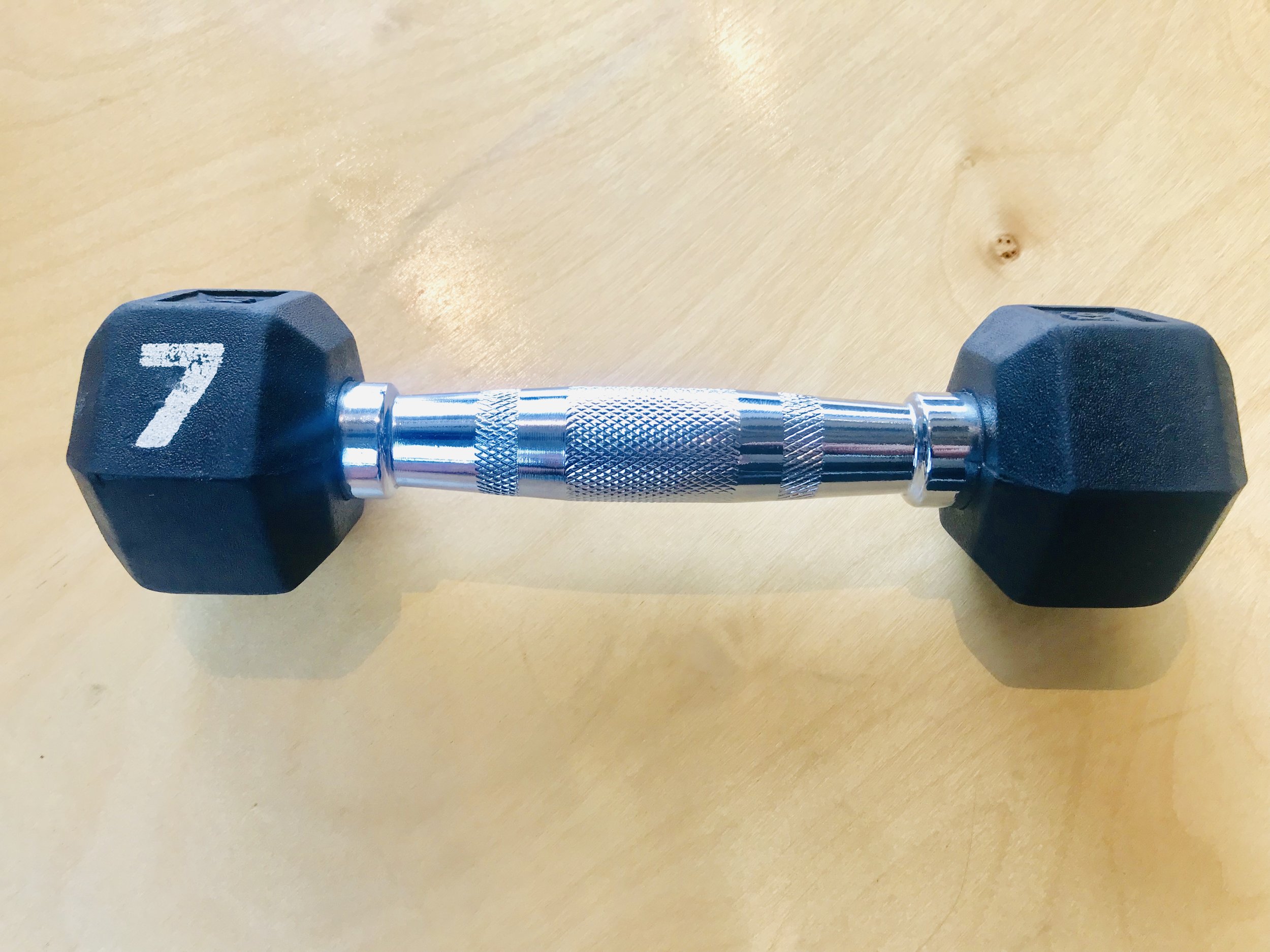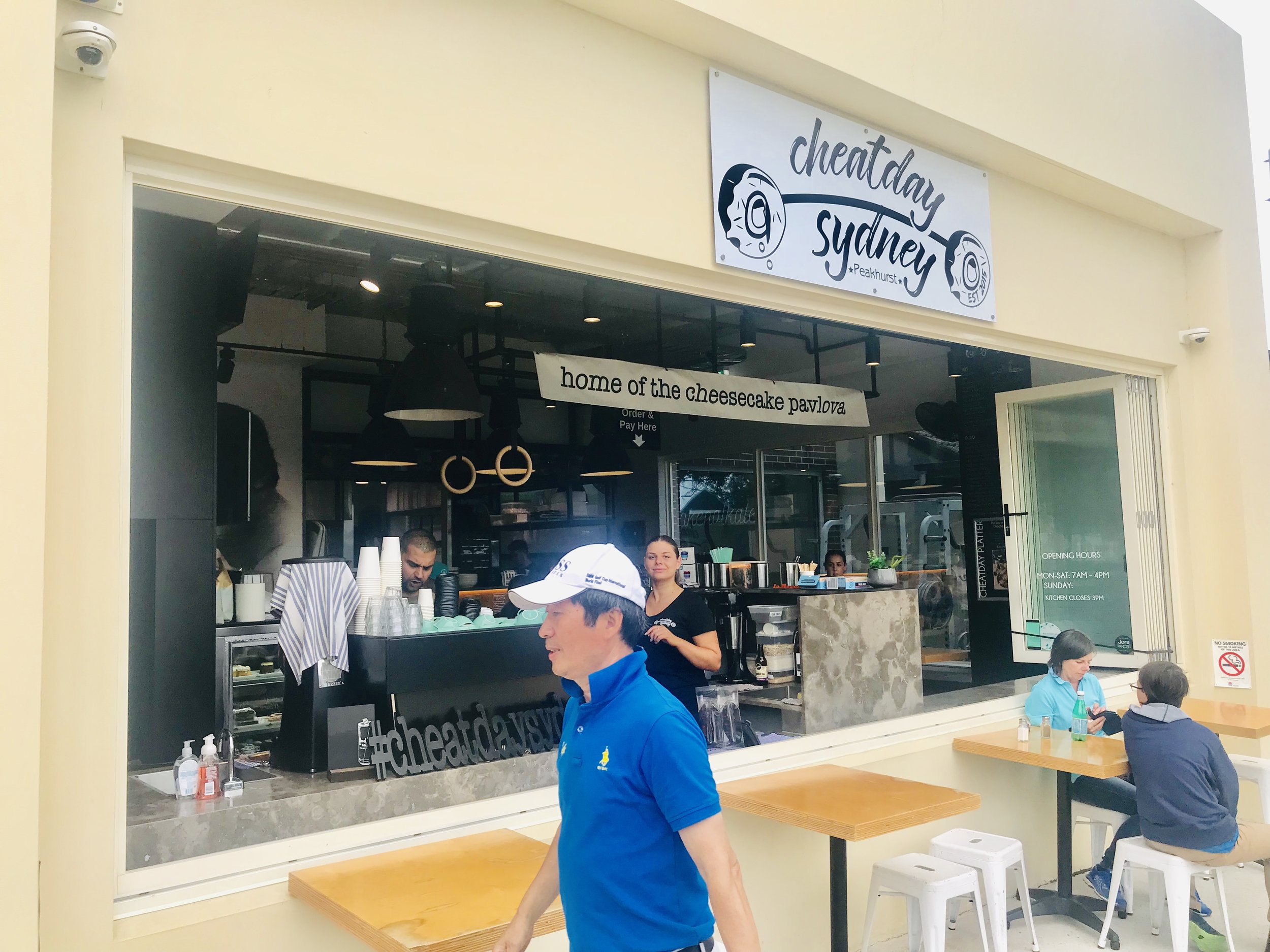 Cheatday Sydney
64 Lorraine St
Peakhurst, Sydney
Cheatday is different - from the décor to the food. It also has an industrial feel with exposed beams and is casual, relaxed and great for families. Barbells are used as table numbers so you can 'work it' while you wait or 'weight while you wait'!
Their coffee is really good too and we had our usuals - Sir his skim flat white and Mlady her weak soy cappuccino.
The menu is varied and includes eight different types of burgers and plenty more so there's certainly plenty of variety.
Mlady is quite partial to scrambled eggs and went for their signature dish. It's on the menu as - Signature scrambled eggs with chives, tomato compote and Parmesan on sourdough. When it arrived it smelled delish and the serving was very substantial. It was a different twist on scrambled eggs with tomatoes. The eggs were nicely fluffy and tasted so good. We have to say - for fluffiness and smooth texture, these had to be one of the best scrambled eggs around. We understand why this dish is popular!
Sir eyed the 'Specials' and had the Breakfast Platter. This was made up of scrambled eggs, avo on sourdough, bacon, wild mushrooms, potato rostis, smoked beef brisket and hot cinnamon waffle.
Where to start?
Loved the artistry of the Avo with tomato and feta - it was uniquely piped. Yummy crispy bacon which really was crispy. House smoked brisket that was so tender and so tasty and you could taste the smokiness- YUMMO! How nice were the mushrooms! Nice soft crispy hash brown and those lovely fluffy scrambled eggs. There were so many wonderful flavours and textures that all went so well together. This delicious platter really satisfies.
We did have dessert and shared the cheesecake pavlova. Pretty as a picture. Beautiful presentation. Love the use of flora. Very nice biscuit base that had a tasty crunch. This was so good and such a light dessert that you could just keep on eating. This is also a signature dish that is hugely popular and we can see why!
The food at Cheat Day is fresh, very tasty with substantial servings. Good varied menu - so something for everyone.
Sir and Mlady dined as guests of Cheatday Sydney. Big thank you to George for taking time out of his busy schedule to chat and take care of us on the day. Thanks also to Celine for looking after us. Special thanks also to Jason from Spooning Australia for this tasty invitation.