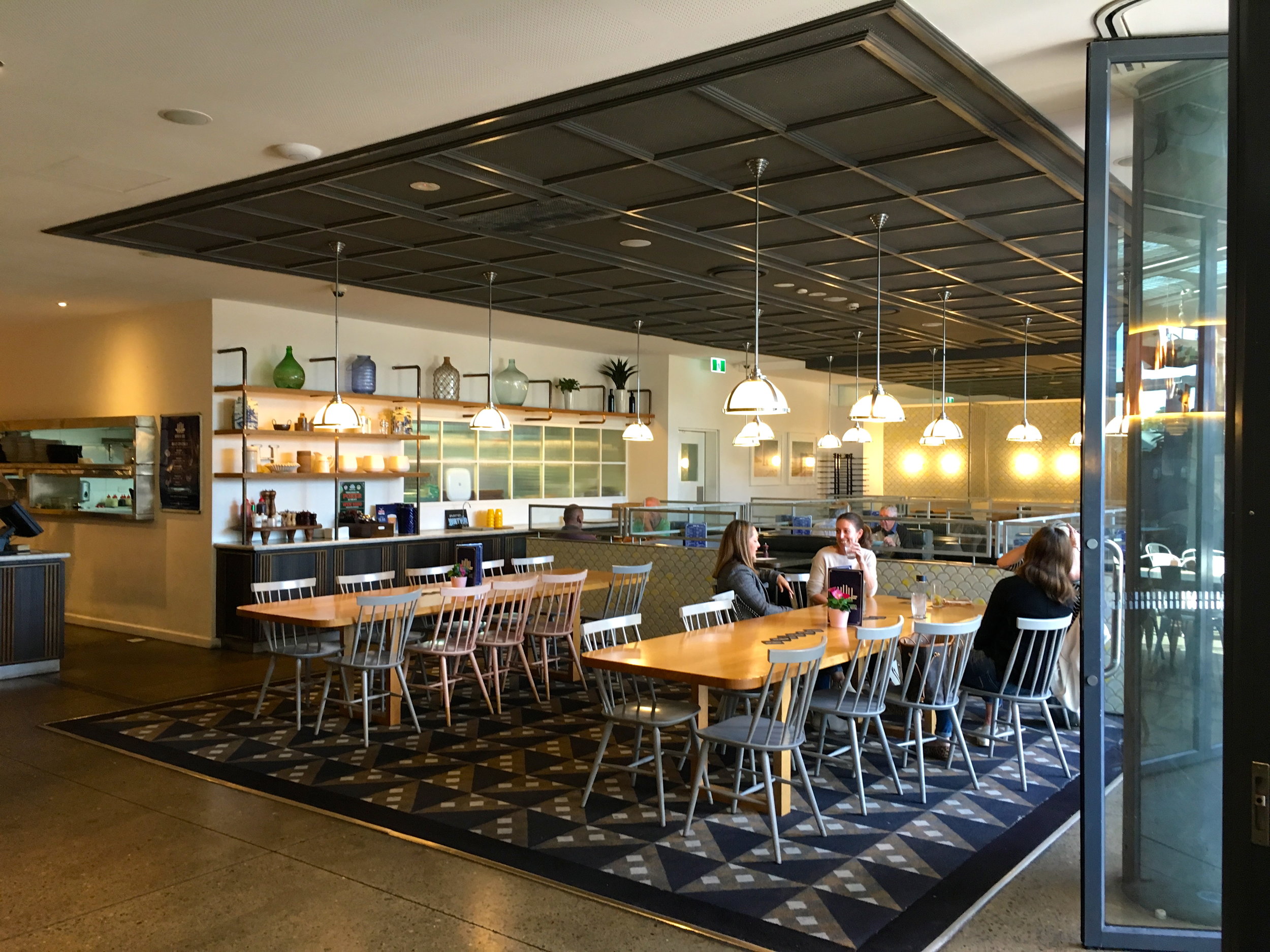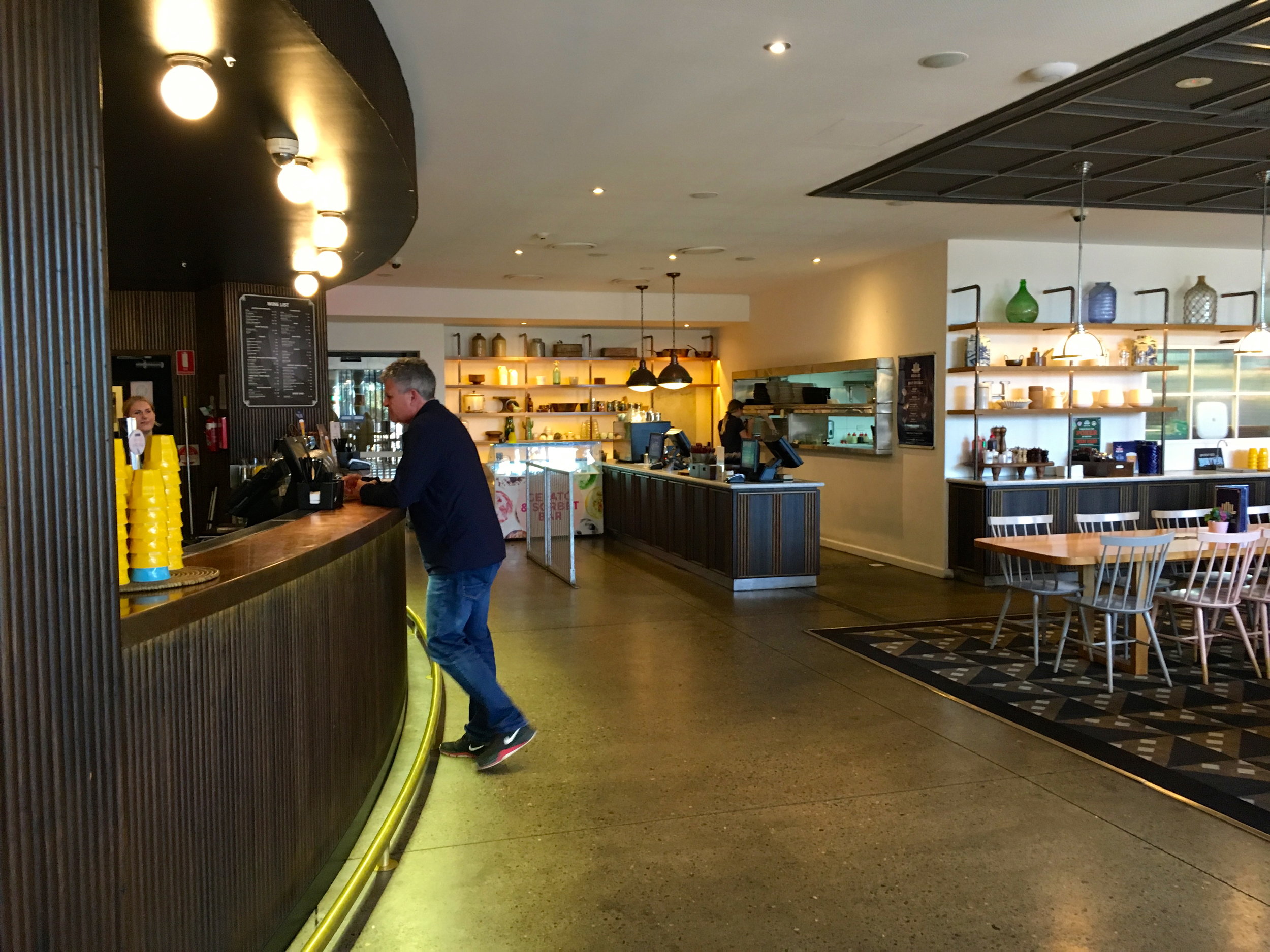 Hunters Hill Hotel
64 Gladesville Rd
Hunters Hill, Sydney
This historic hotel was built in 1880 but has undergone substantial renovations to the interior spaces. Inside you will find a contemporary bistro with fresh and airy indoor and outdoor dining options. The menu looks tempting and would appeal to anyone. Choices include starters and share plates, burgers, salads, pizzas and steaks. The comprehensive list of mains covers just about everything else.
For starters we choose to share the homemade Cheese, Caramelised Onion and Thyme Bread. It was a fluffy, delicious treat with just the right amount of everything. So good!
We also shared the Pork Spring Rolls which were filled with a tasty combo of char-siu pork and vegetables and came with a soy dipping sauce. They were lovely and crispy. Another very good starter.
For our mains we chose the Beef Bourgignon Pie and the Full Rack of Pork Ribs.
The pie was quite delicious, combining beef, red wine, bacon and mushrooms under a lid of crispy puff pastry. The side of mash was smooth and creamy. It certainly would be hard to fault this dish. Great for a winter warmer, but we'd have it any day of the year!
The pork ribs arrived with a side salad and chips. They were melt-in-the-mouth tender and the Sweet Baby Ray's BBQ sauce on them was perfect. Even the chips were good. Another dish to recommend!
The bistro, called Jouberts, has a kids menu and a gelato bar which would make it a great place for families. All the staff were happy and helpful and our manager Paddy looked after us so well.
Those Dames dined as guests of Hunters Hill Hotel. Special thanks to Chrissy from Creative Little Soul for arranging this visit.