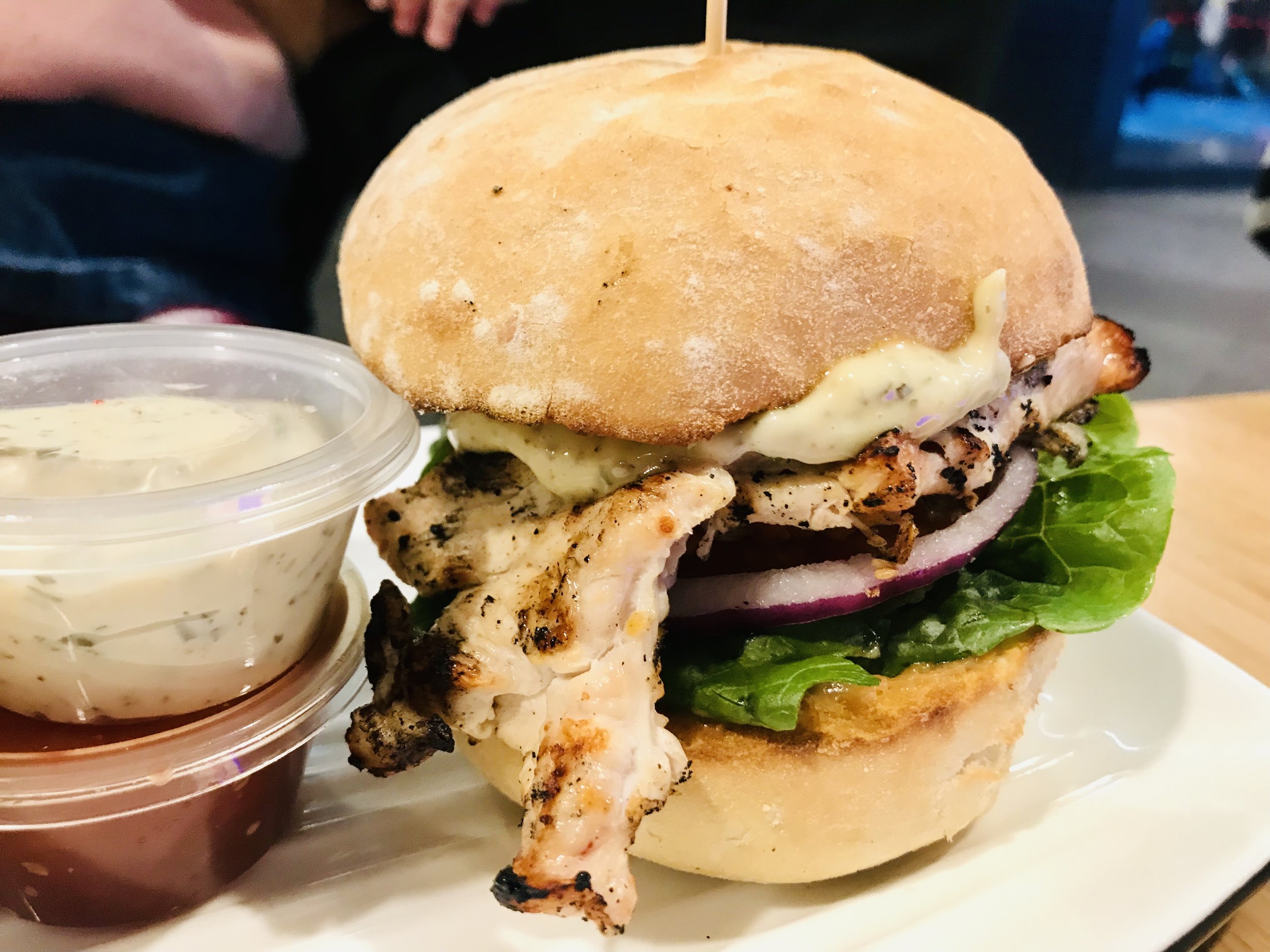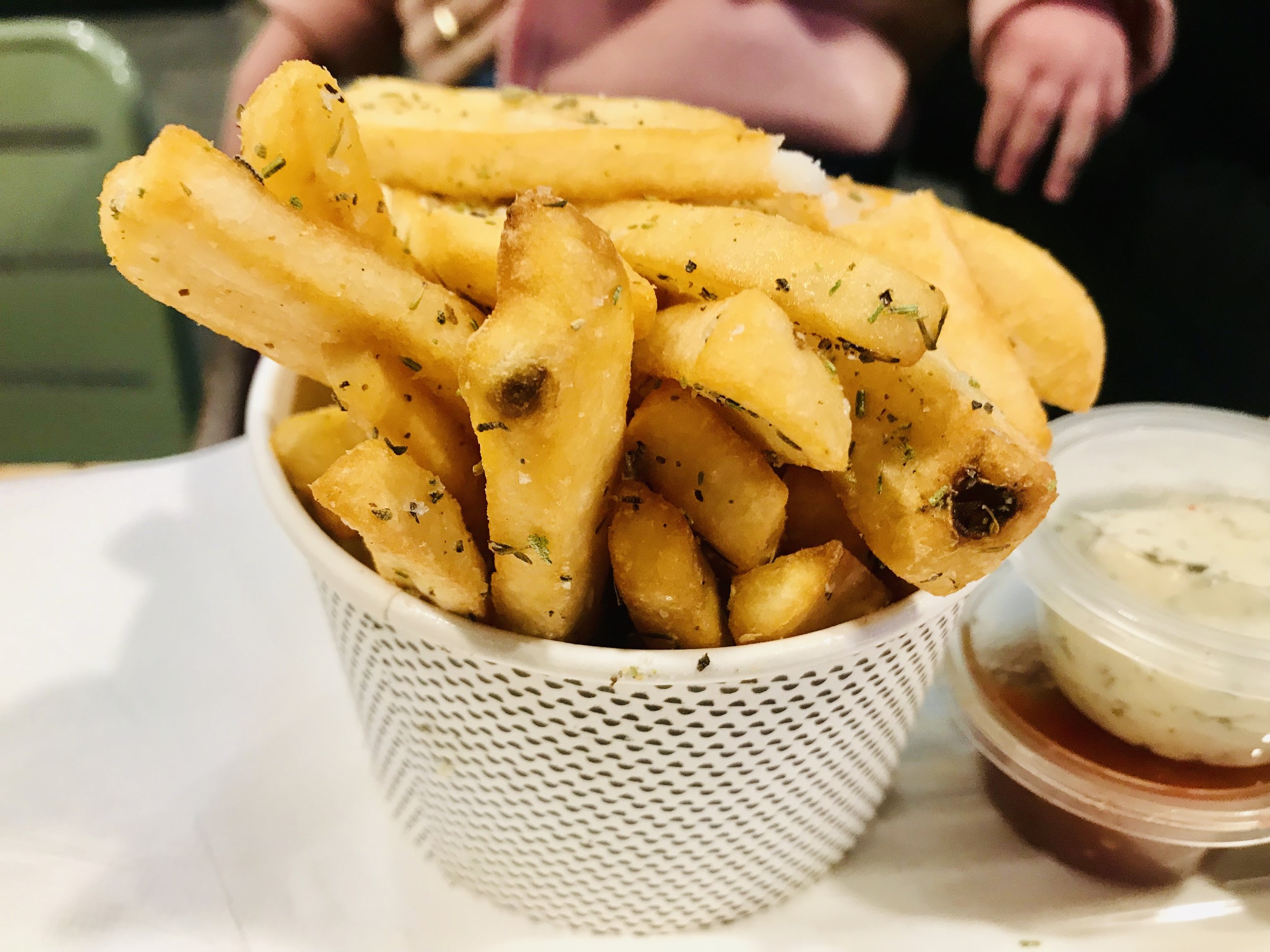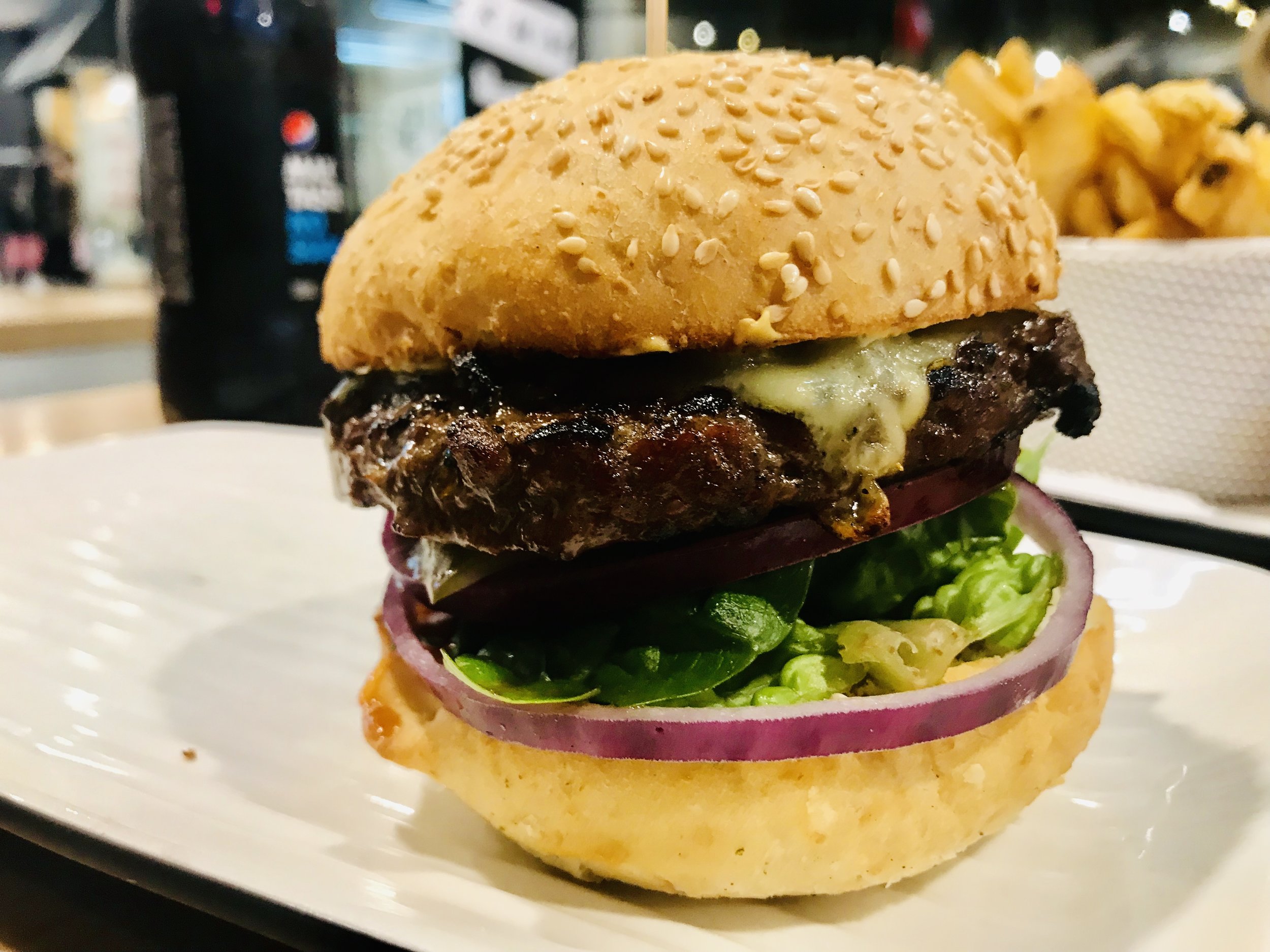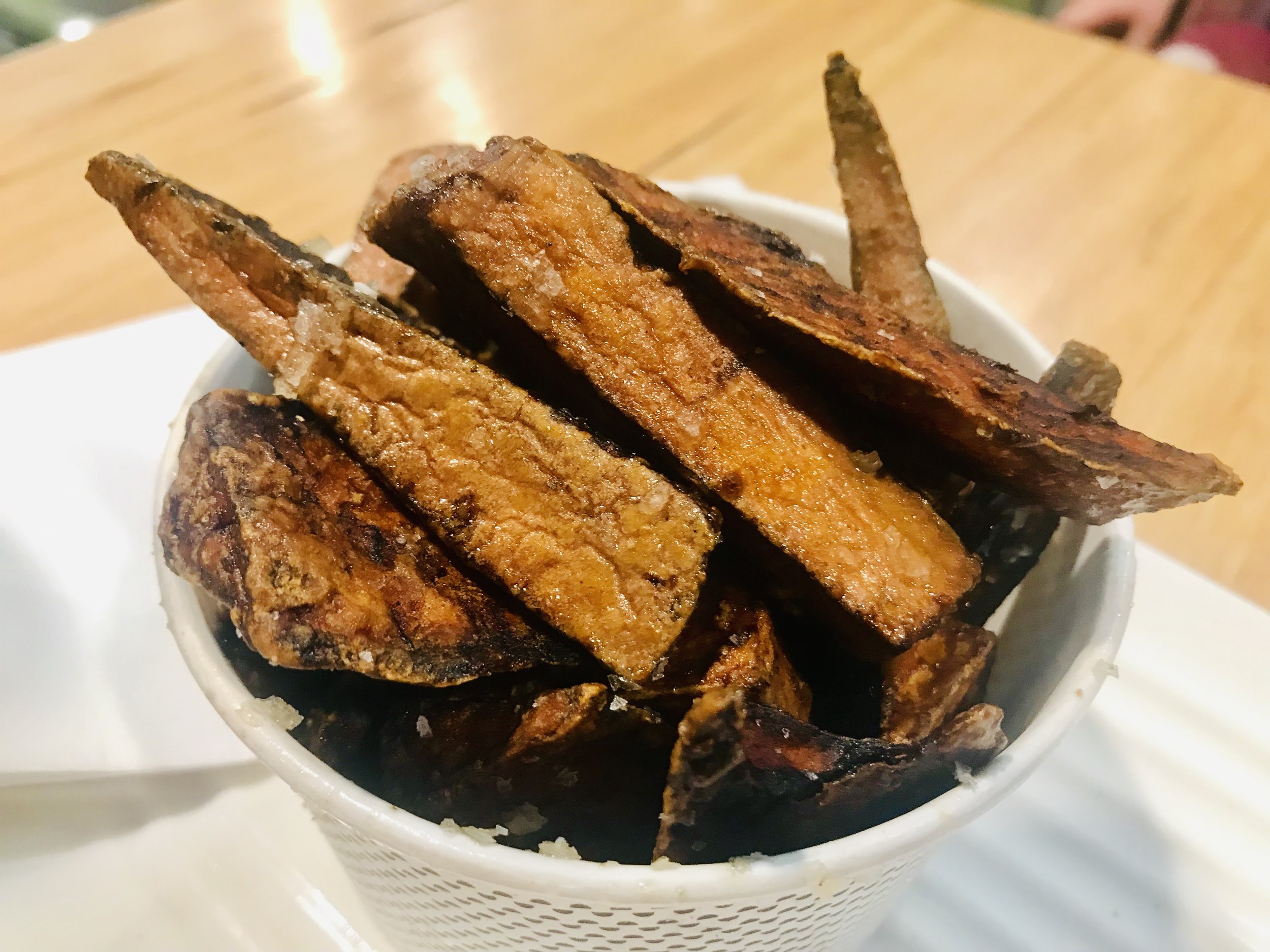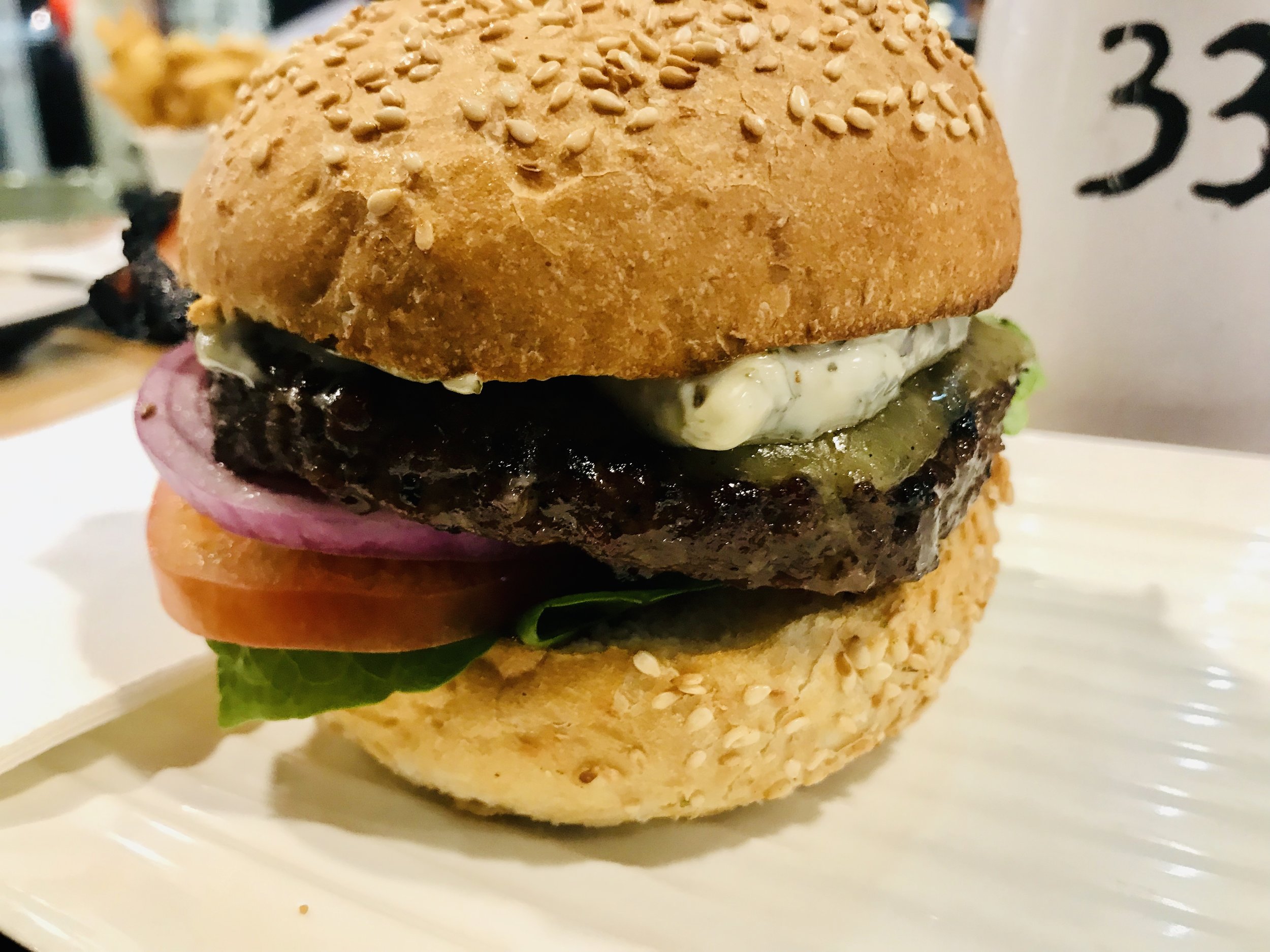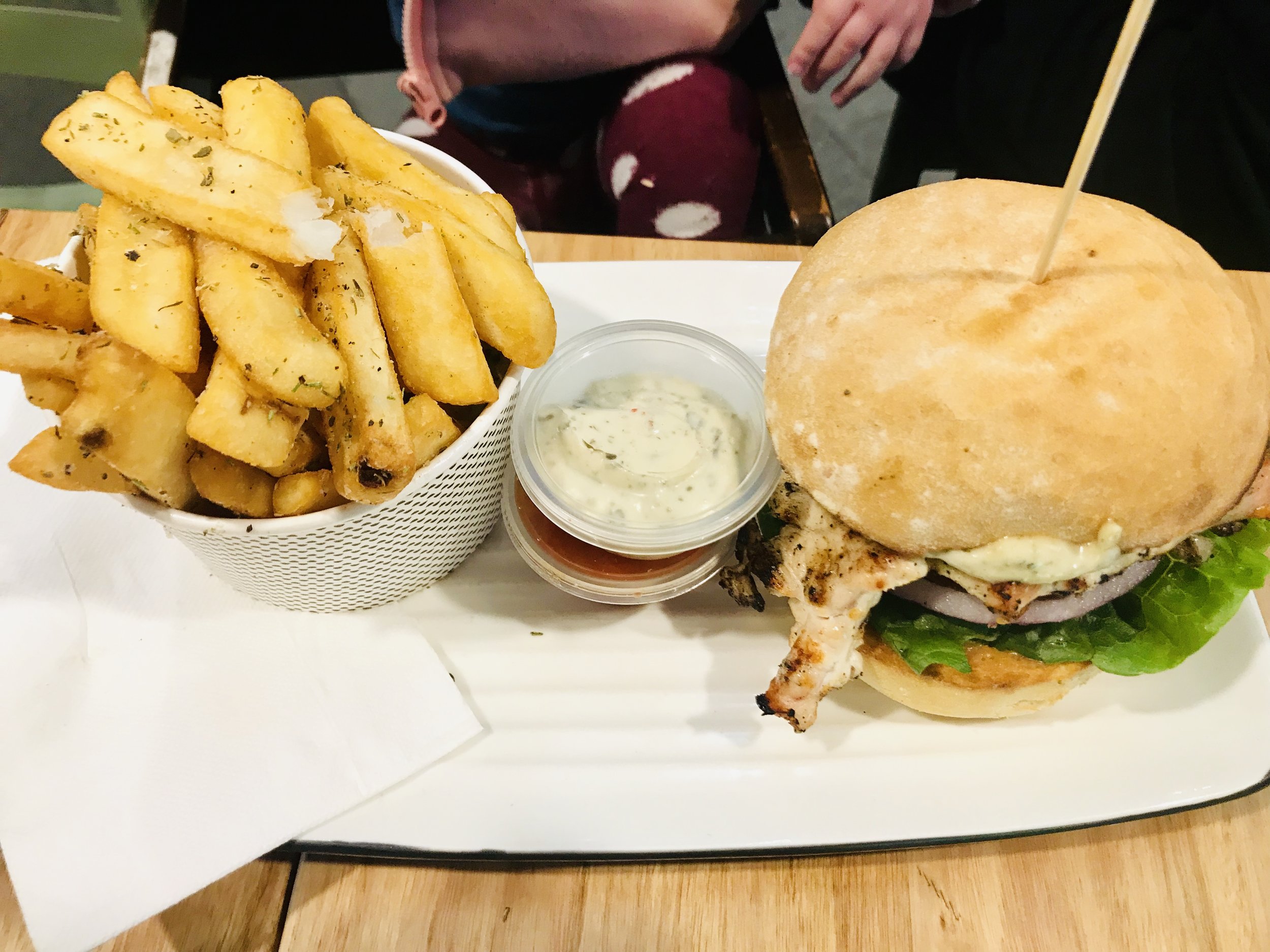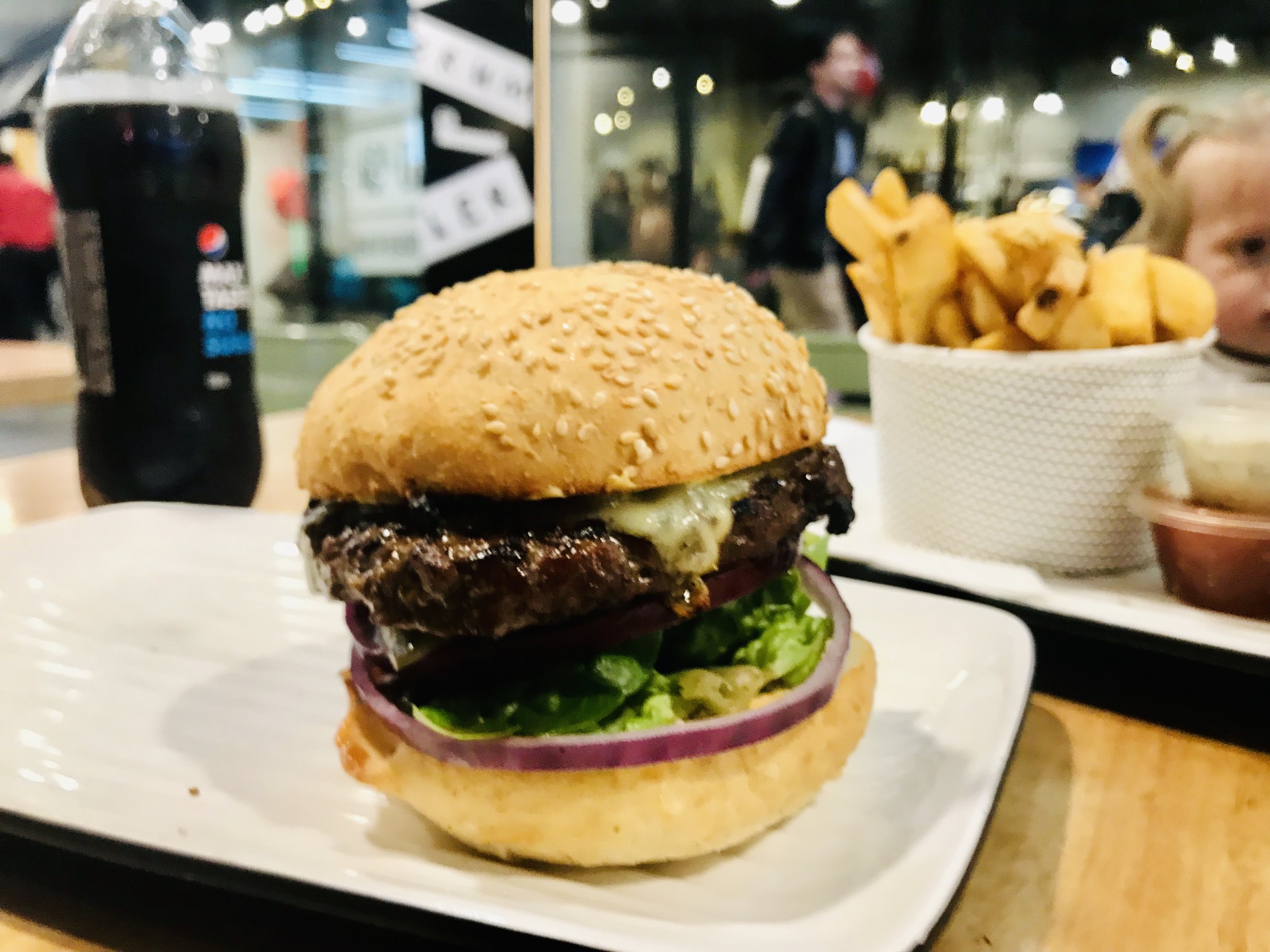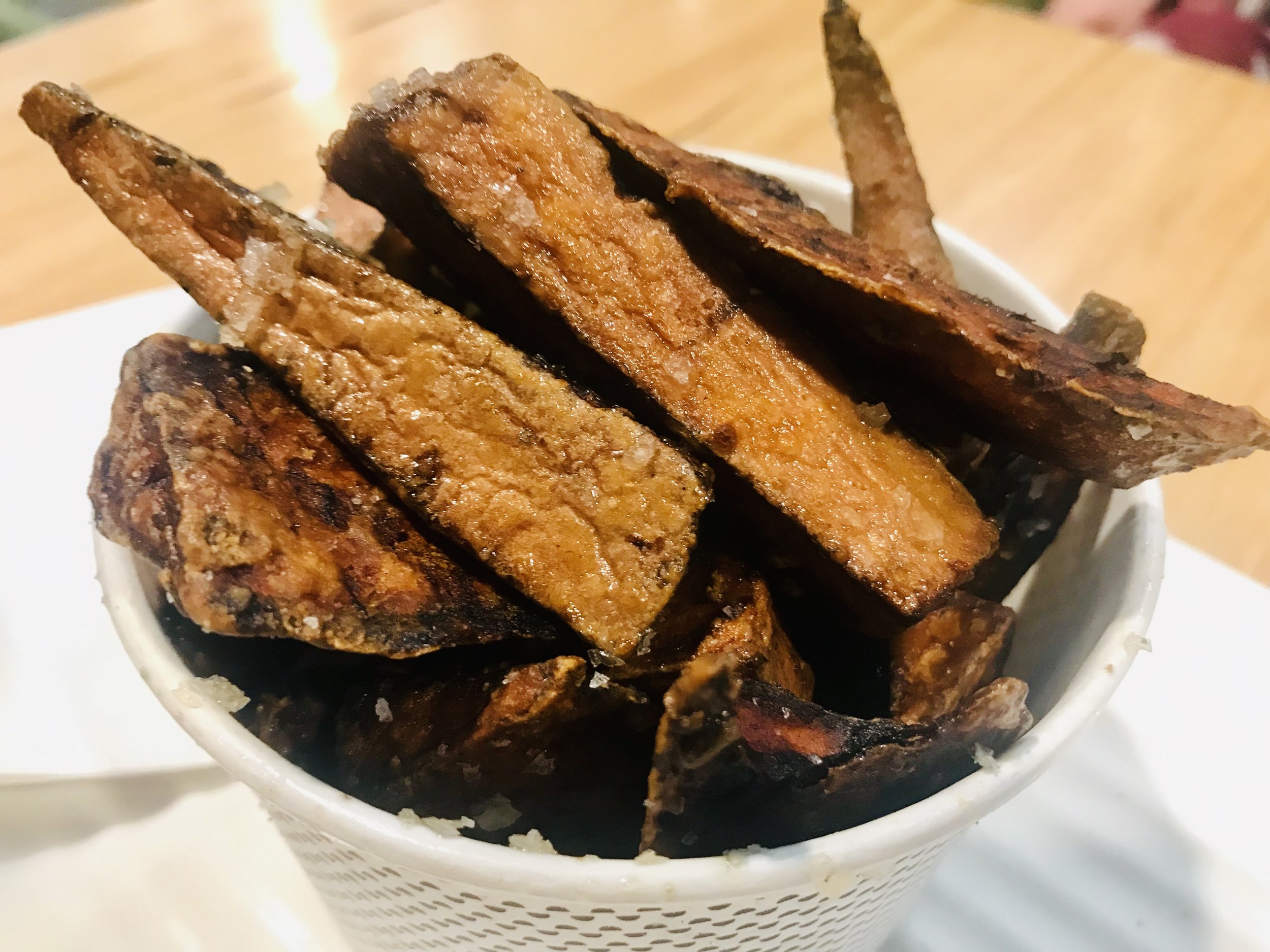 Grill'd
Shop 10.58 Upper Ground Level
World Square
680 George St
Sydney CBD
Grill'd bills itself as the healthy burger place. This makes eating one of our favourite foods a lot easier. With so many of their places scattered across Sydney it's also easy to find one too. We were in the city on a weekend and wanted a quick bite for lunch. Grill'd was there and so we were there too.
The Zen Hen had a bun filled with chicken breast, coriander, satay sauce, shredded carrot, salad and herbed mayo. satay and chook are a great pairing and they went well between two layers of bun with salad. It was big, filling and tasty!
Next was the Mustard and Pickled Burger. This was a bun filled with grass fed lean beef, Dijon mustard, pickle, tasty cheese, salad and relish. The meat was nice - juicy and tender.
Finally we had the Crispy Bacon and Cheese Burger. This one had - well all these things - as well as salad, relish and herbed mayo. It was a good sized beef pattie too and nicely cooked. Isn't bacon hard to resist in a burger!
Of course it's hard to have a burger and not have chips. Grill'd have the regular ones as well as sweet potato fries. We had both - just to compare them of course! Both were good too.
With so many Grill'd outlets around the place it does make it easy to grab a tasty burger. The "extras" they serve are well worth having too!