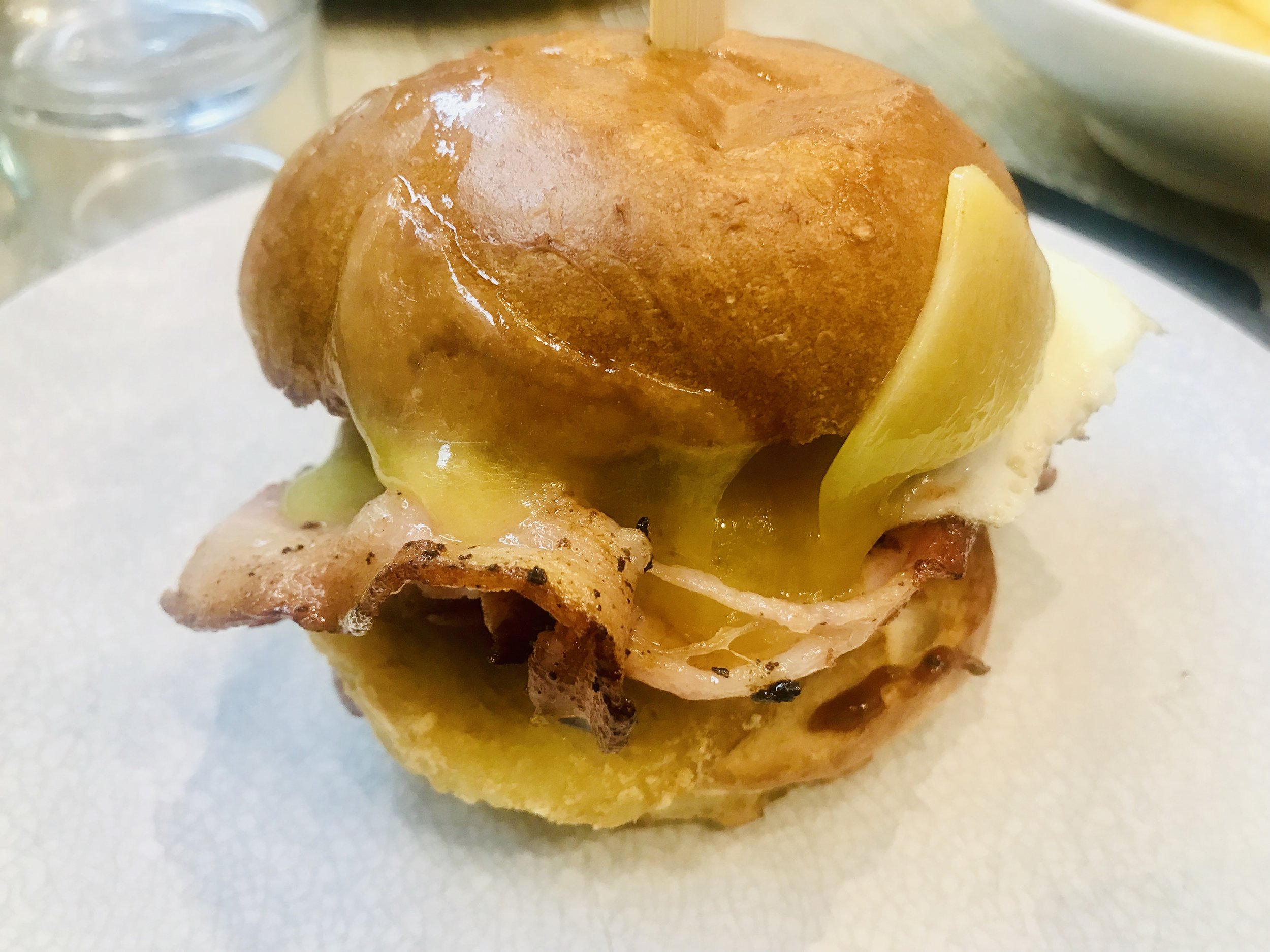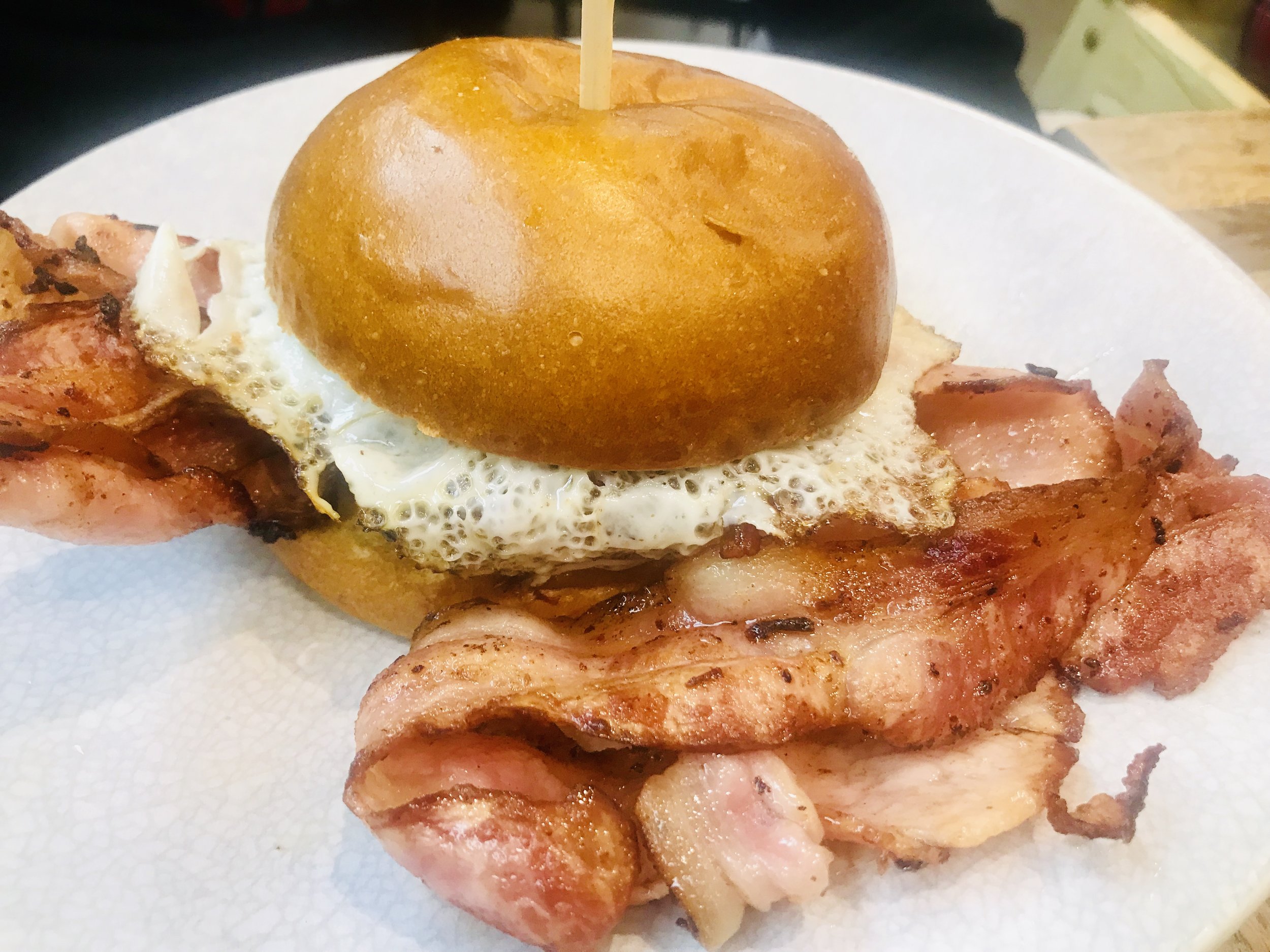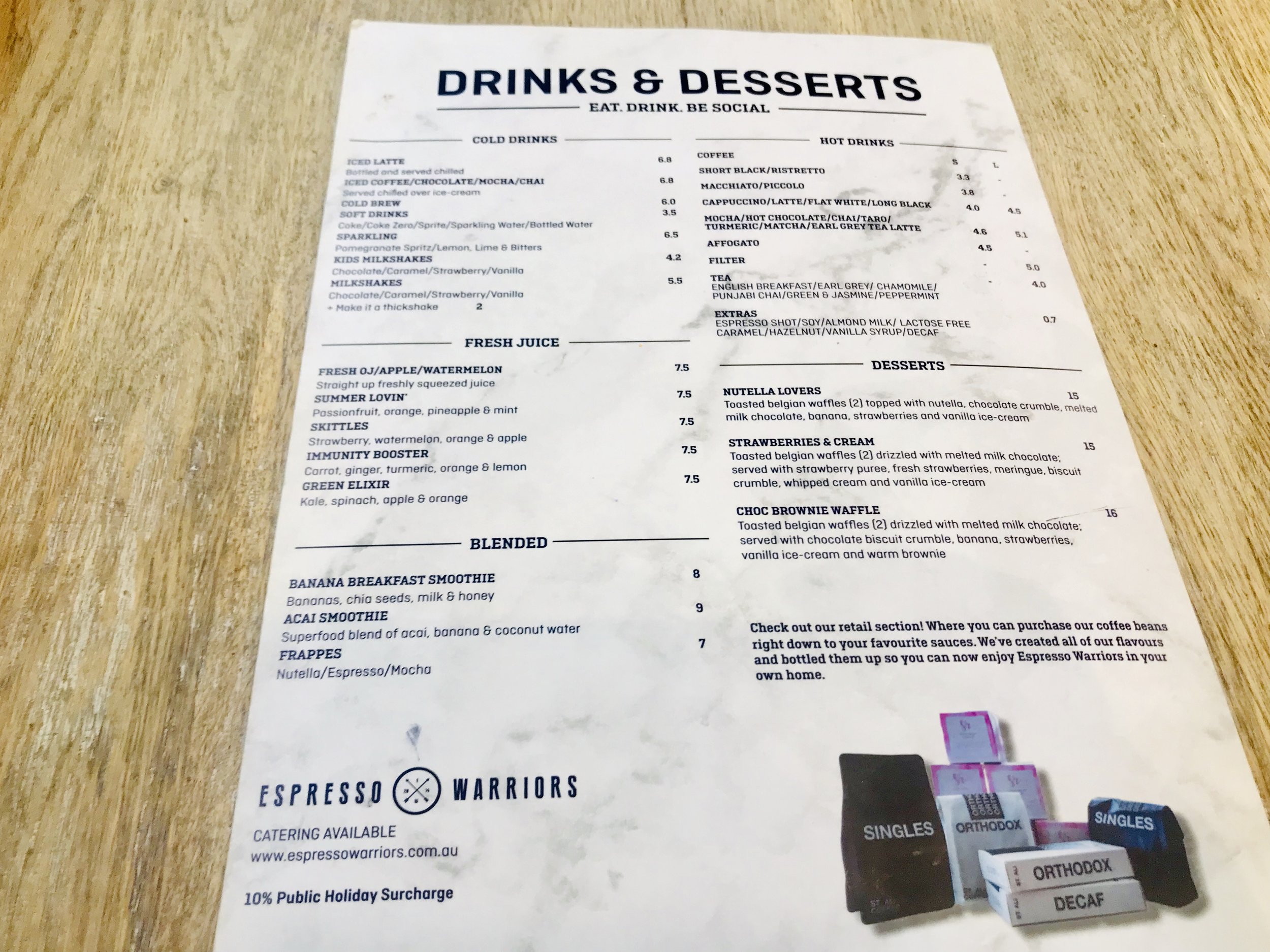 Espresso Warriors
Westfield Hornsby
236 Pacific Highway
Hornsby, Sydney
Espresso Warriors has taken up home in the upper levels of Westfield Hornsby. It's a good spot to have with some "inside" seating and a bigger "outside" area that's still under Westfield's roof. They're busy too, churning out plenty of St Ali coffee and a variety of food offerings using Sonoma Baking bread and pastries and local eggs. We visited on a a typically busy weekend.
We started with some drinks. As it was a late lunch juice was the more popular choice. The watermelon juice was extremely fresh and tasty as was the apple juice. A coffee- skim flat white - rounded out the order. We wondered what you call a late lunch? We have brunch bridging the meal gap between breakfast and lunch. What do we have to bridge the meal gap between lunch and dinner. Should it be "dunch" or perhaps "linner"?
Aren't all day lunches a wonderful thing - especially on weekends! While this tasty bacon and egg roll may be more of a breakfast or brunch offering, why not have one for lunch? It also had no shortage of bacon! It was on it and overflowing around it too.
On more of a lunchish theme, the chicken and avocado toast topper was a big serving. It was a big slice of toasted sourdough bread with smashed avocado and grilled chicken and topped with melted cheese and a sprinkling of chives.
The Rise and Shine Burger is a brioche bun filled with a hash brown, cheese, bacon and a fried egg and a nice dollop of tomato relish. It was a hearty feed.
We couldn't resist getting a serving of chips too. It turned out to be a good decision. The chips come in a big serving and they were nicely seasoned and hot.
The theme of Espresso Warriors is Eat. Drink. Be Social. The theme and what they do seems to be working as they now have almost 30 venues. Something must be hitting the mark!
We thought the food at Espresso Warriors was good. The quantities were good too.