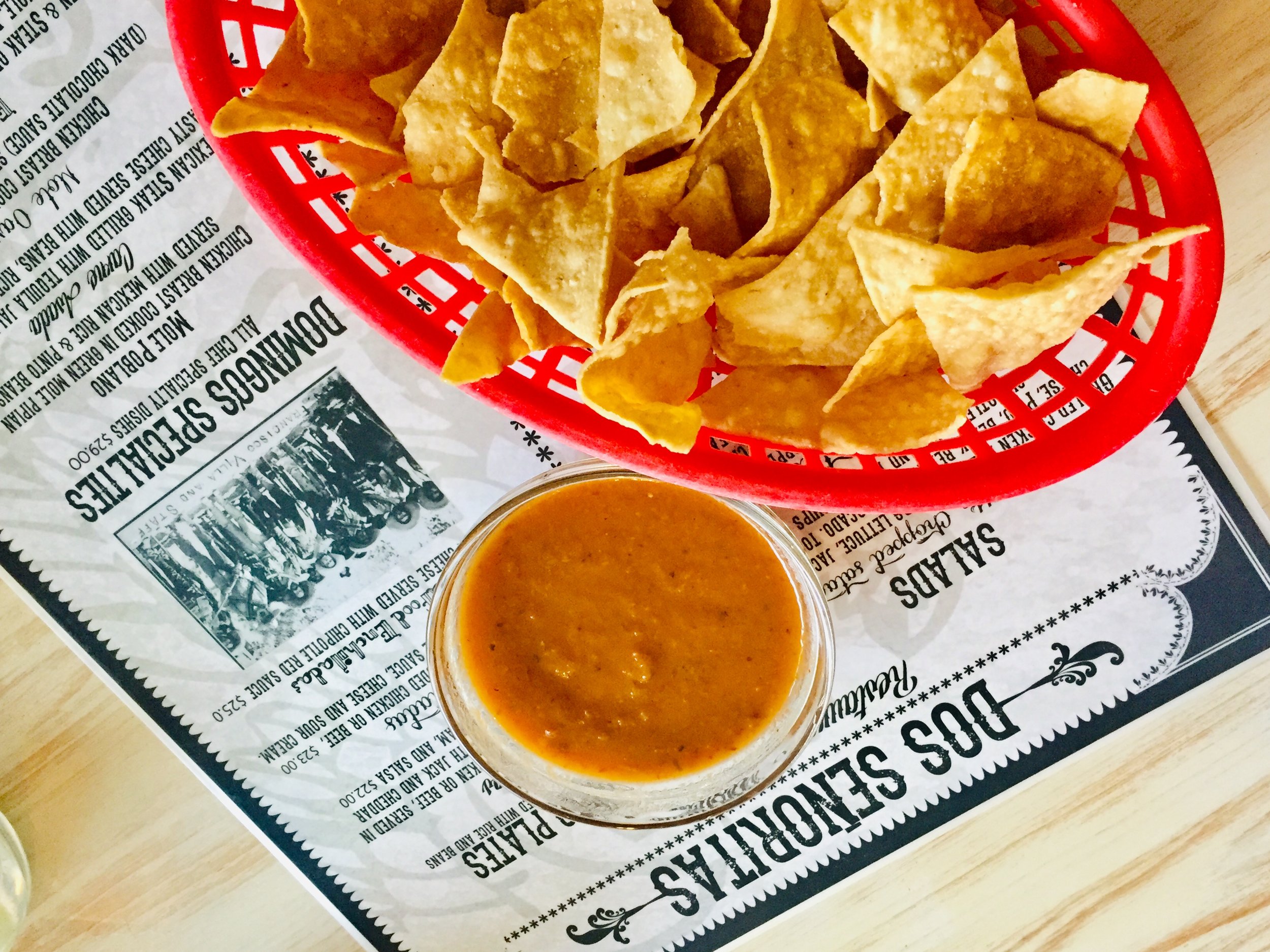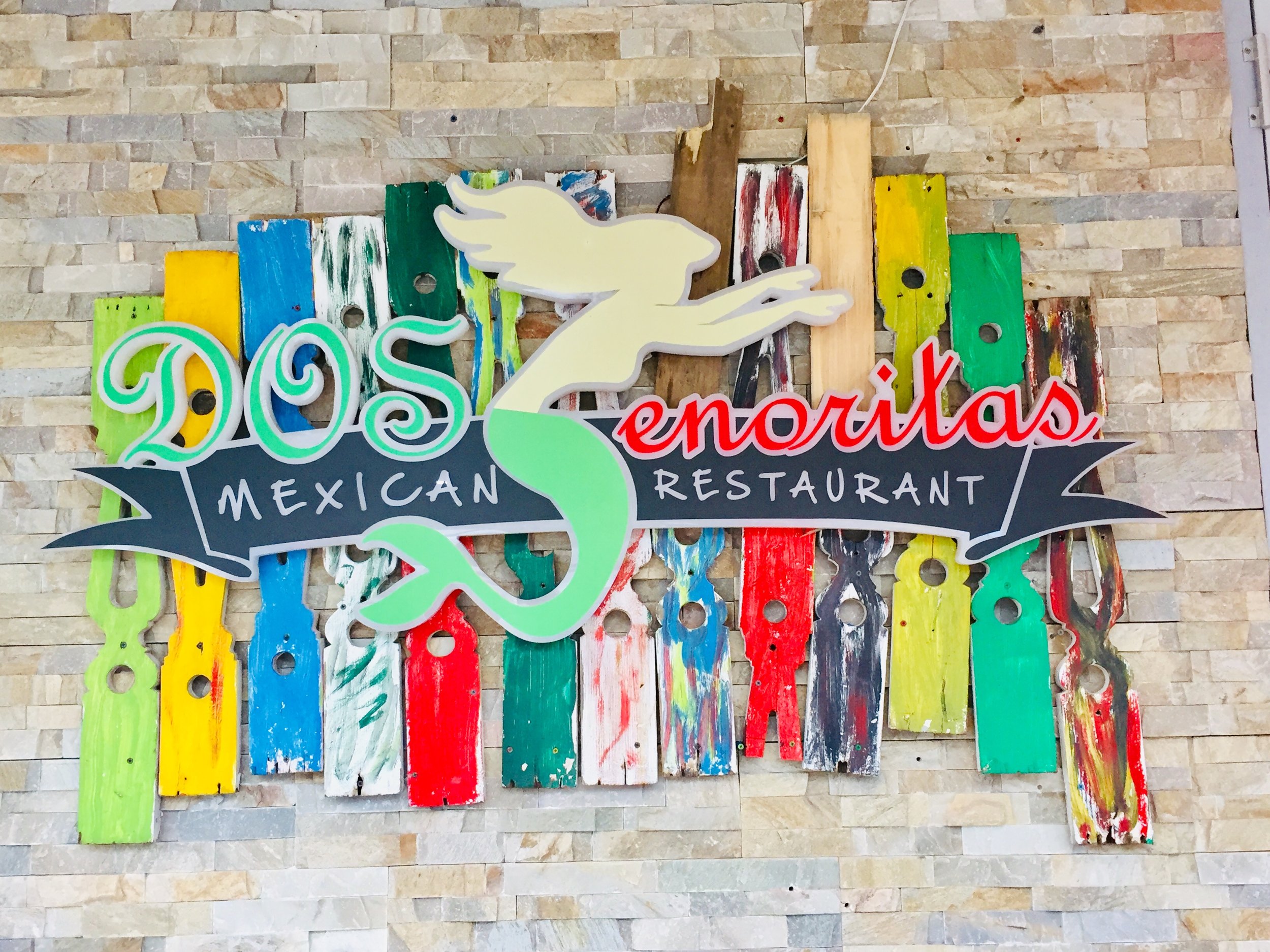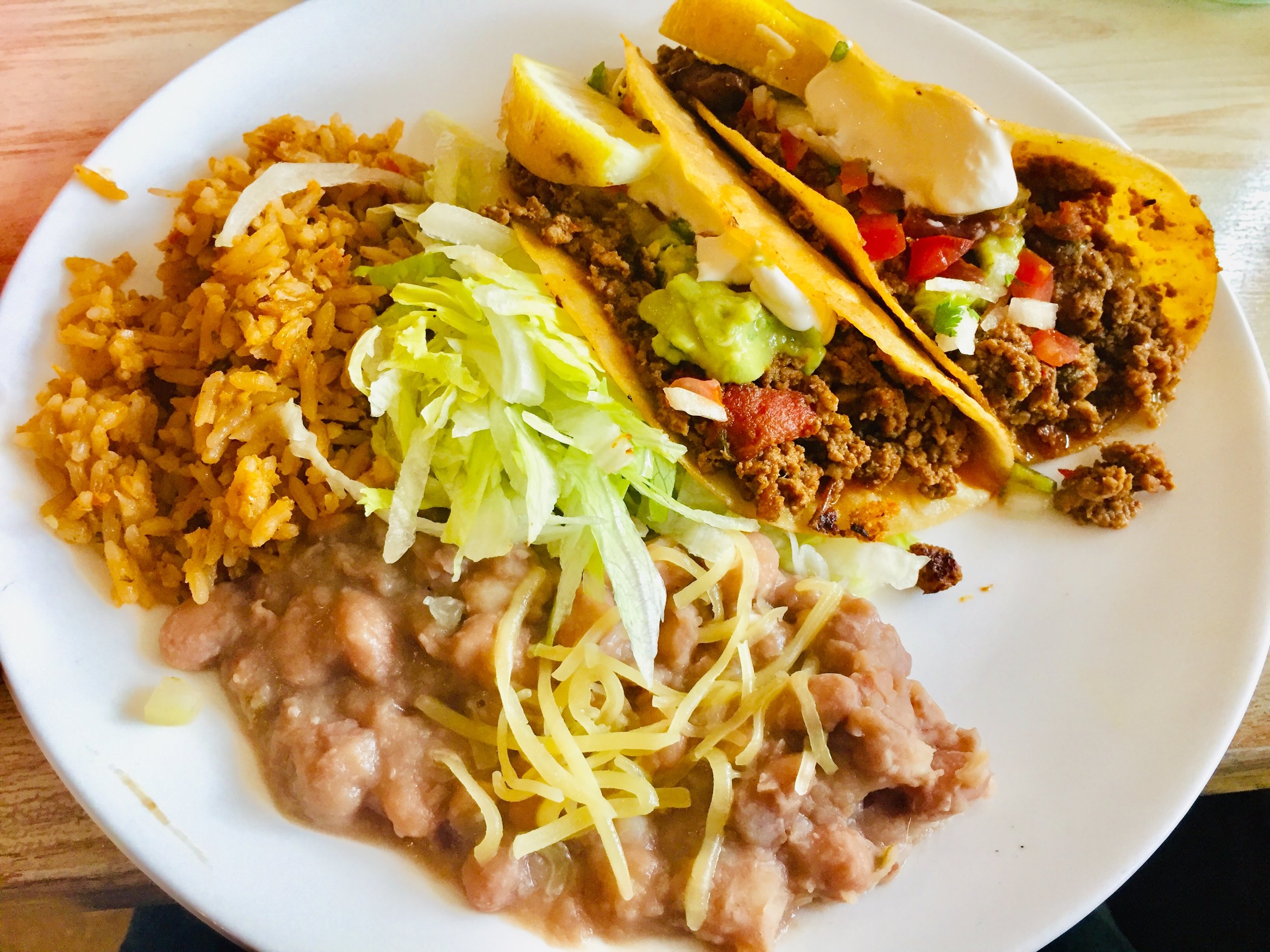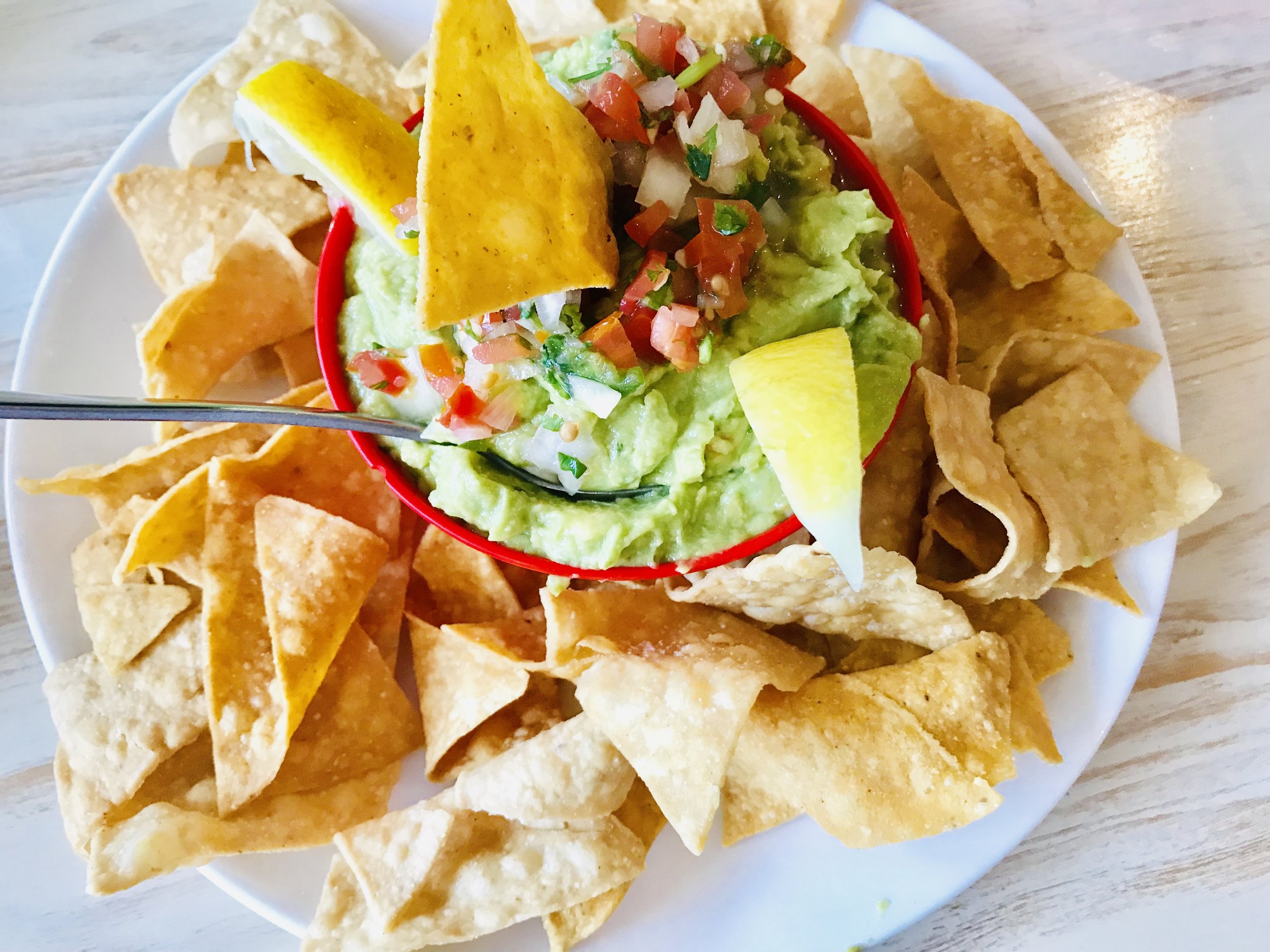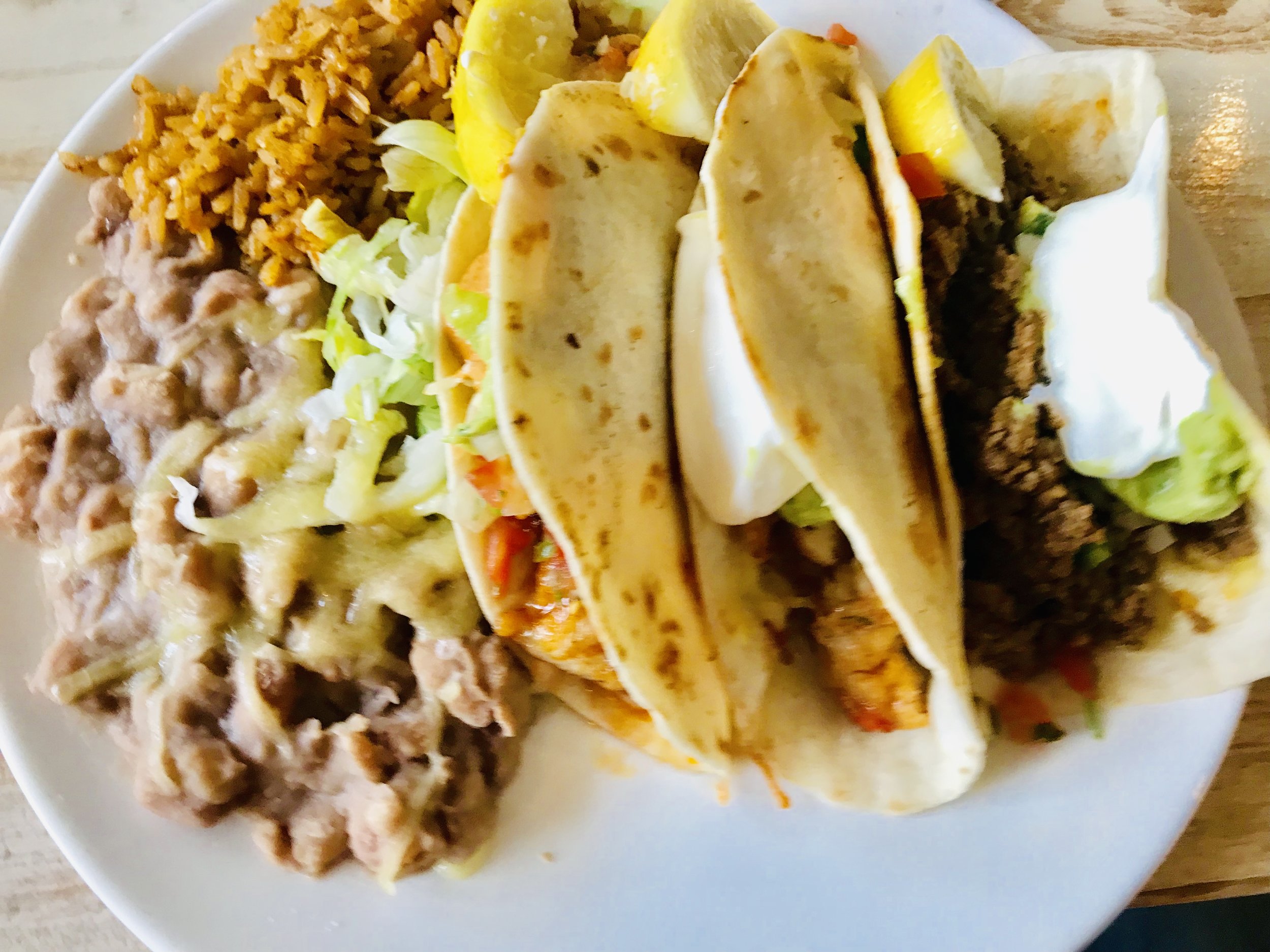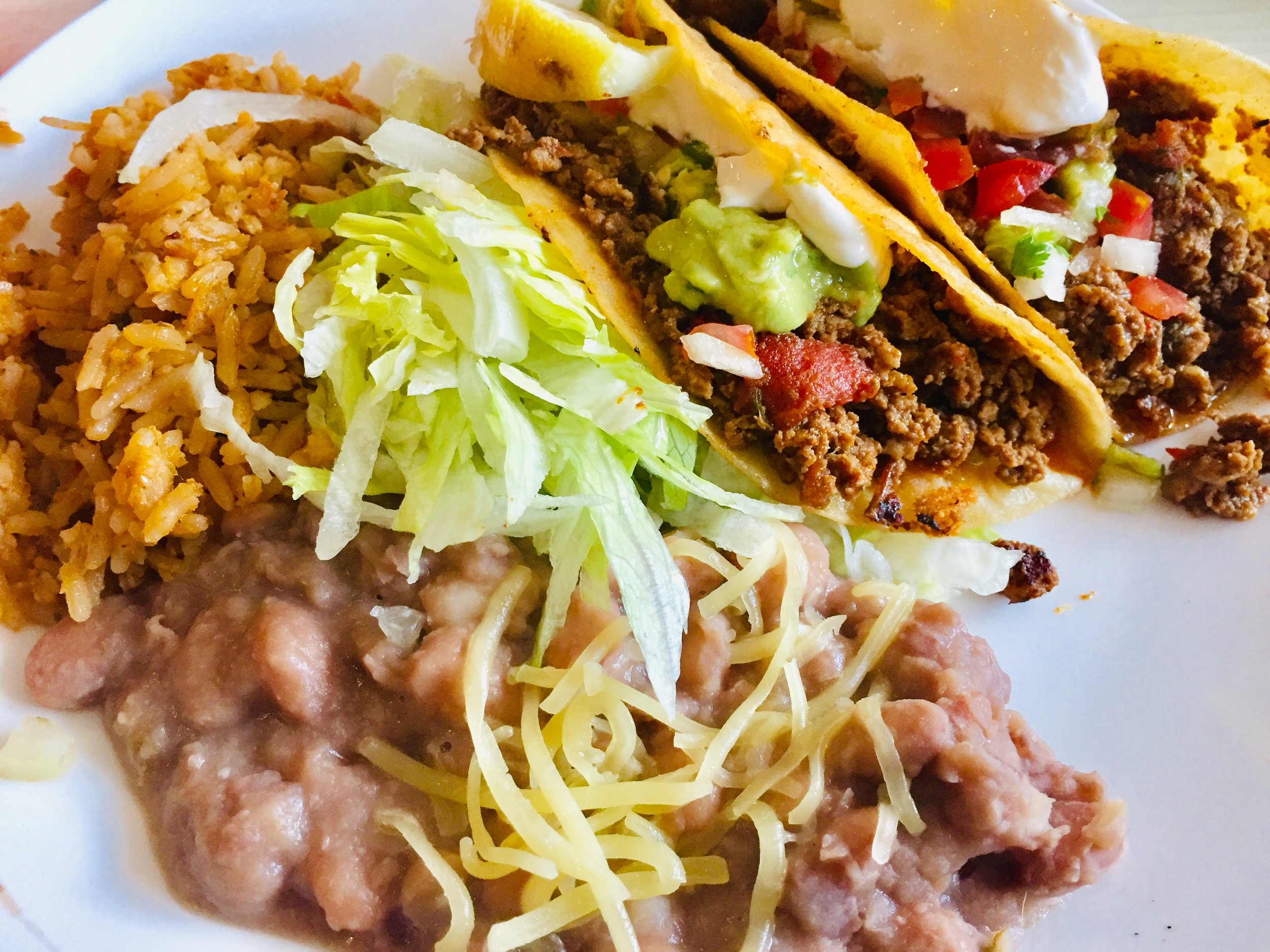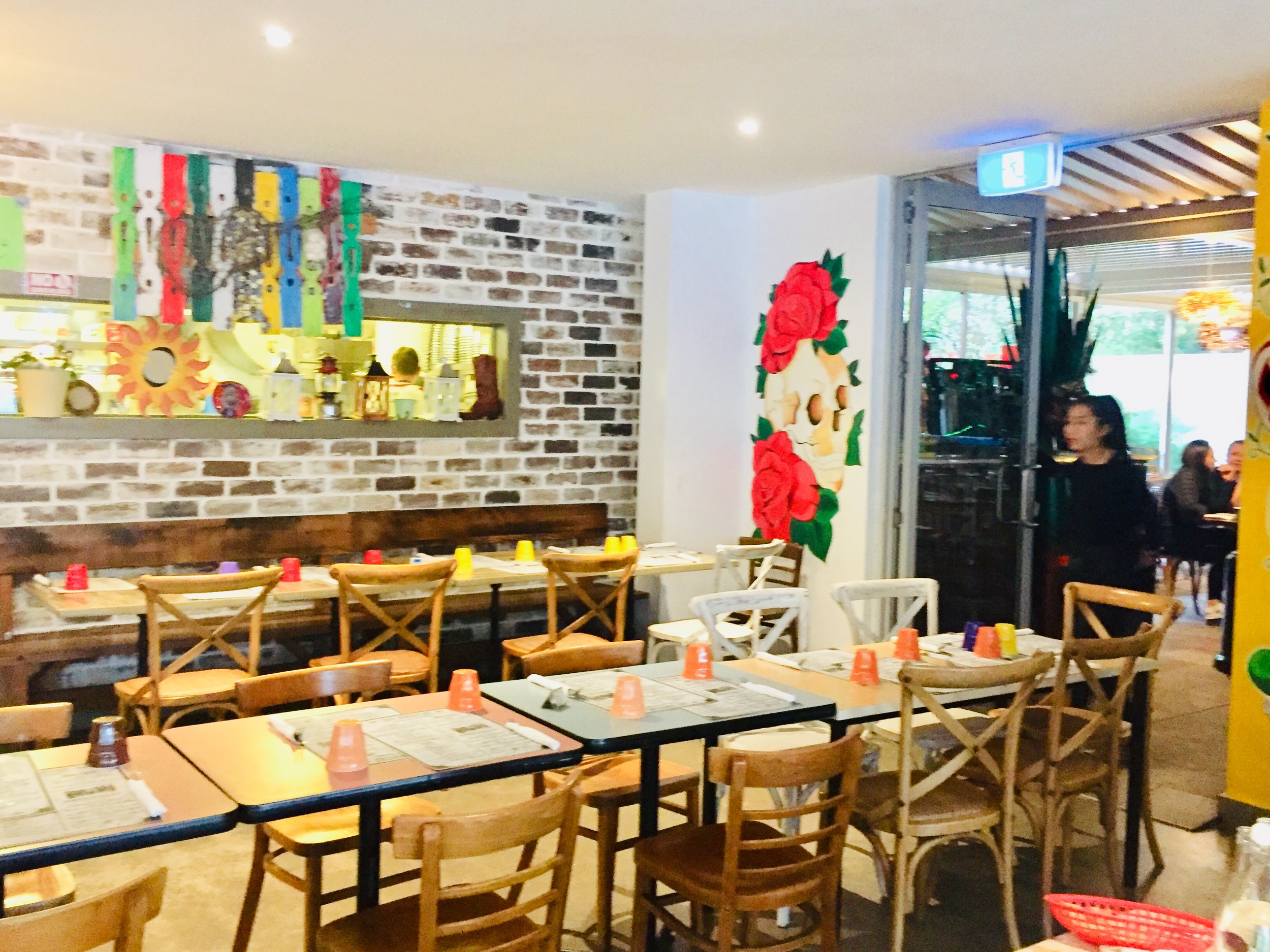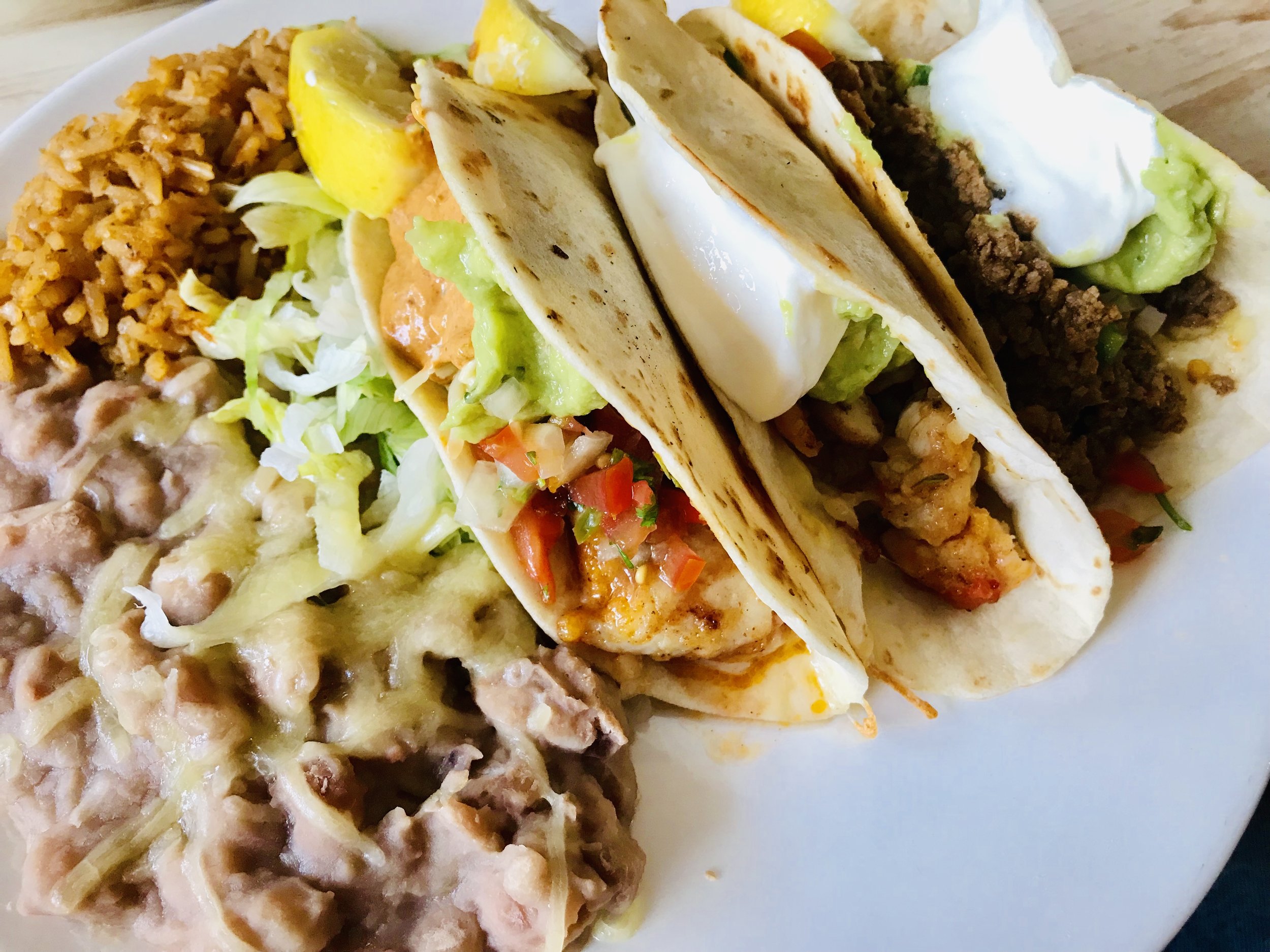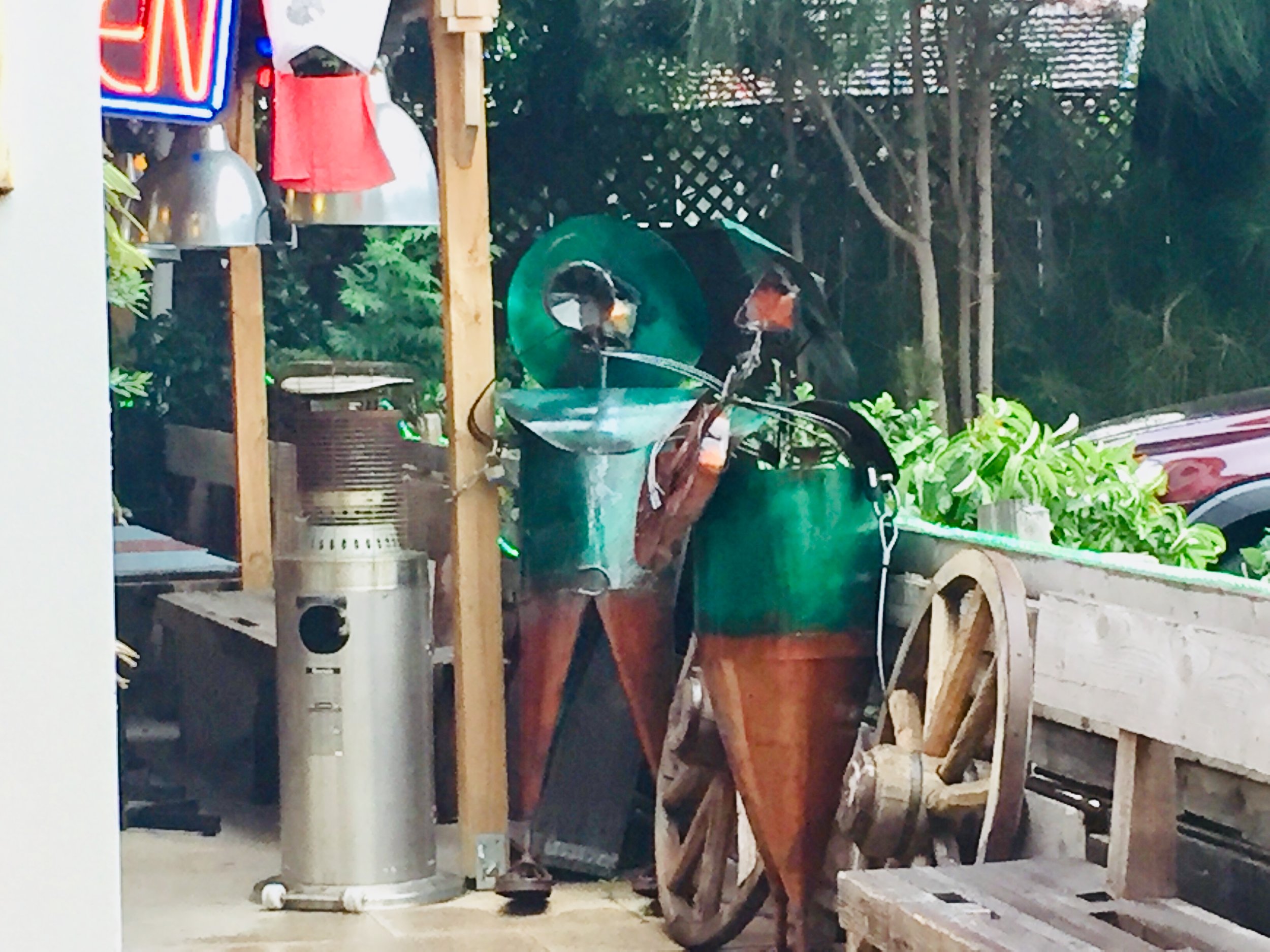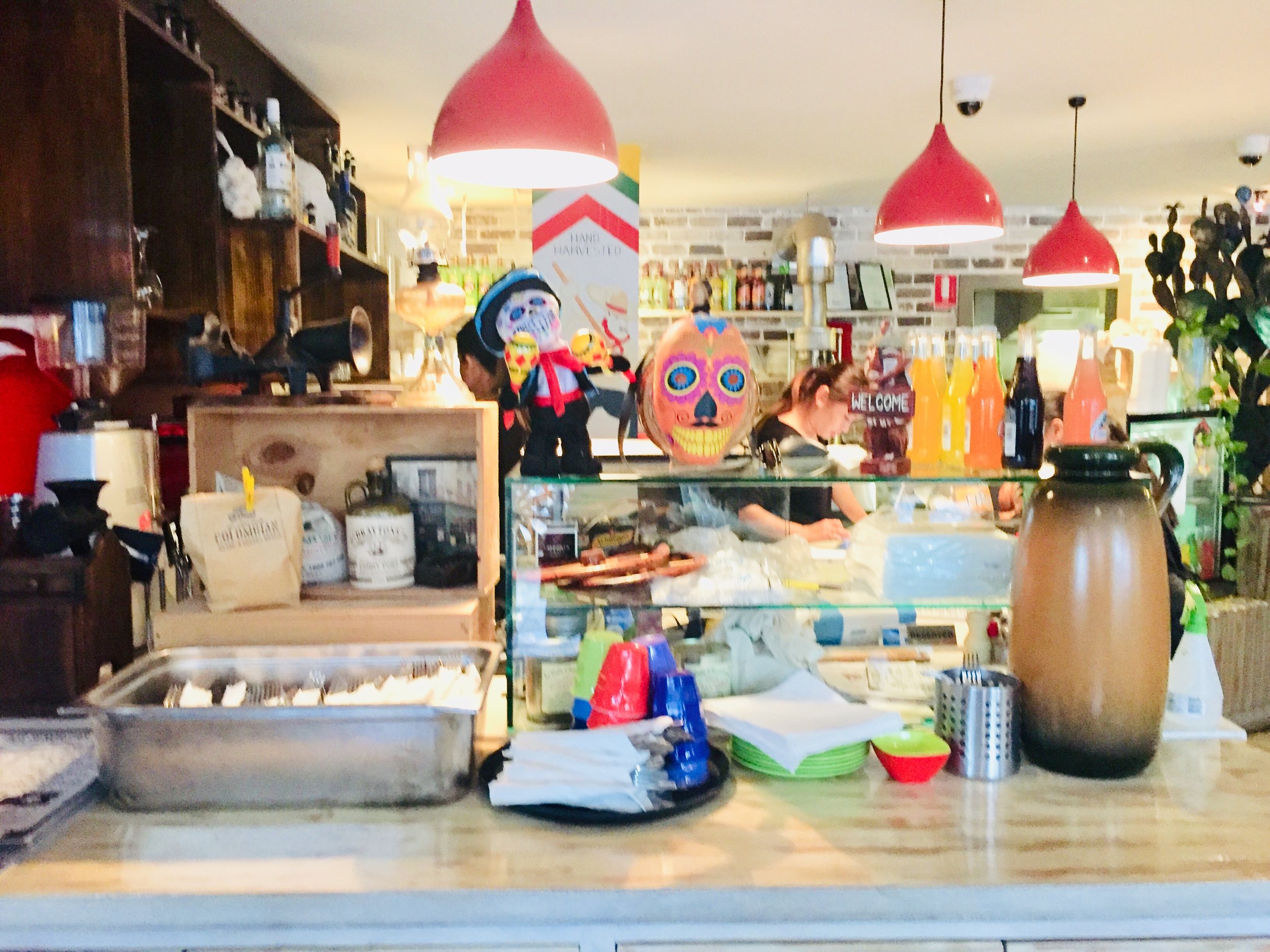 Dos Senoritas
2/3-7 Cowell Street
Gladesville, Sydney
For a substantial flavoursome Spanish meal from a varied menu with delicious cocktails Dos Senoritas delivers. It has a great vibe and is certainly good for families.
When we arrived we had a tasty serving of a spicy dip which had a great bite and an accompaniment of tortilla chips. It certainly got our appetites going!
To drink we went with cocktails - why not! Sir had a Margarita and Mlady had a Mojito. Both were nice and refreshing and good sized too. As we were to discover, everything here comes in big sizes.
We do love avocados, especially Sir, so as an entrée (no surprises) we went for the Fresh Guacamole. It was freshly made from Hass avocados mixed with coriander, Jalapenos, onions and lime served with crispy tortilla chips. Seriously this was good. One of the best Mlady had tried. She scooped as much as she could on each tortilla chip. Oink Oink! This entree was a really substantial serving.
Sir chose from the taco menu and had three soft flour tortilla's. He had a variety too with one each of charbroiled chicken, seasoned ground beef and Dos XX battered fish. It was a massive serving that also came with rice, beans, guacamole, sour cream pico and coriander. The tortillas were packed with flavour and even he struggled to finish this meal.
Mlady went for the Enchiladas – ground beef, served with green chilli sauce, cheese and sour cream. Oh my gosh where to start! This was another very substantial dish. The ground beef was very tasty and being encased in the enchilada with the green chilli sauce and sour cream - Yummo!
Dos Senoritas serves very substantial meals that have great flavours and combinations.
Dos Senoritas is a bright cheerful place. Bring your appetite as the servings are huge. It's very tasty food too!