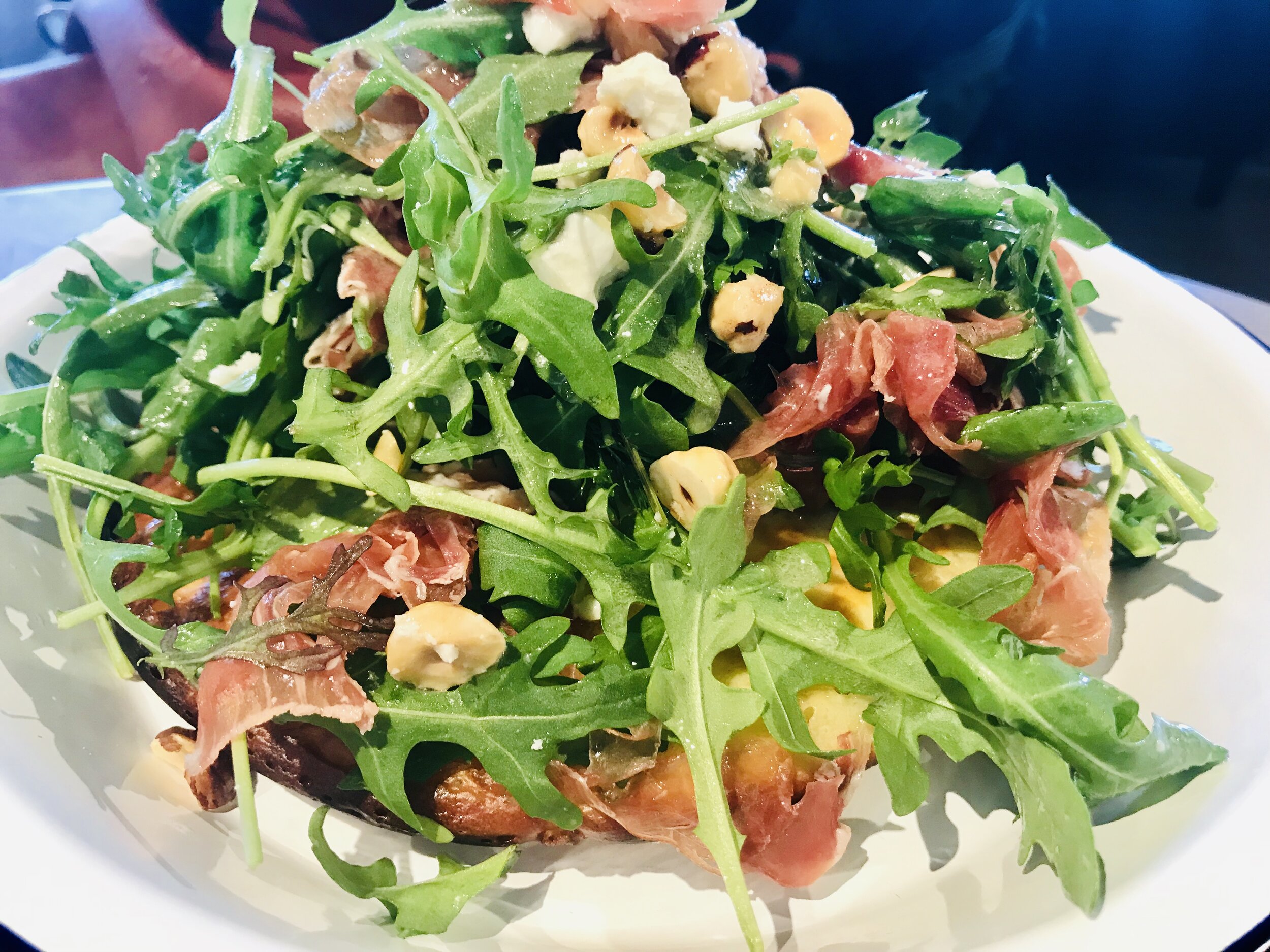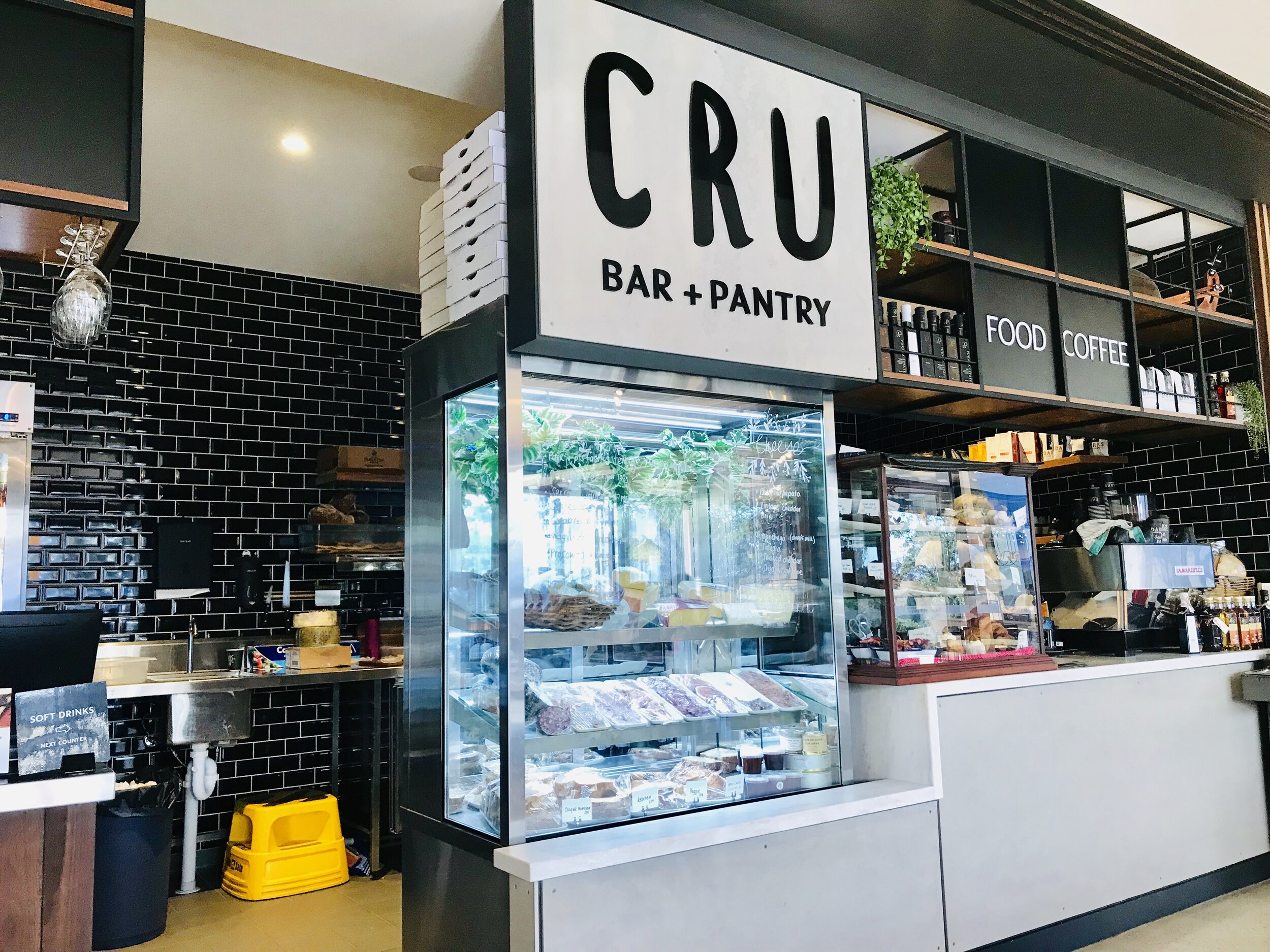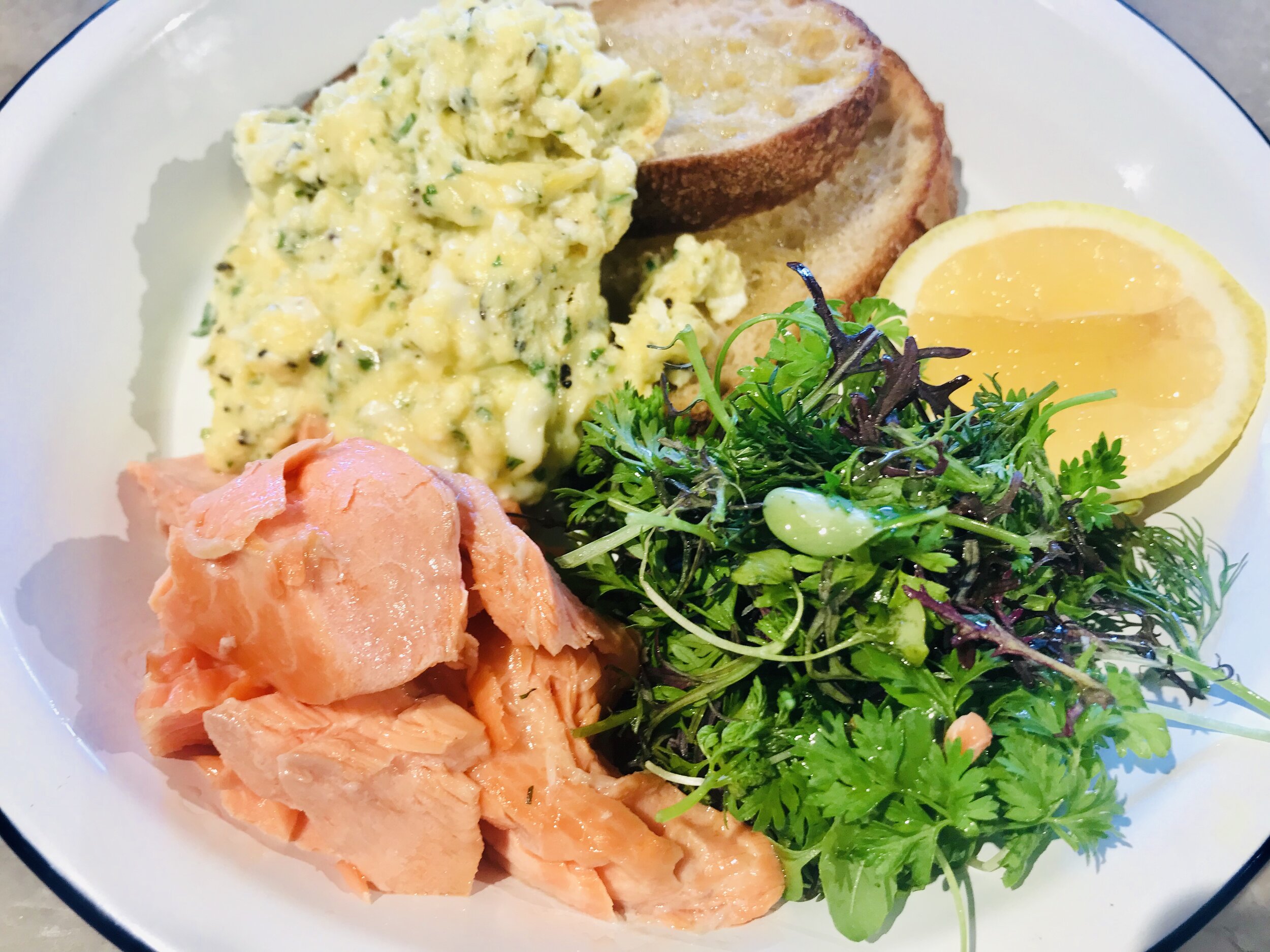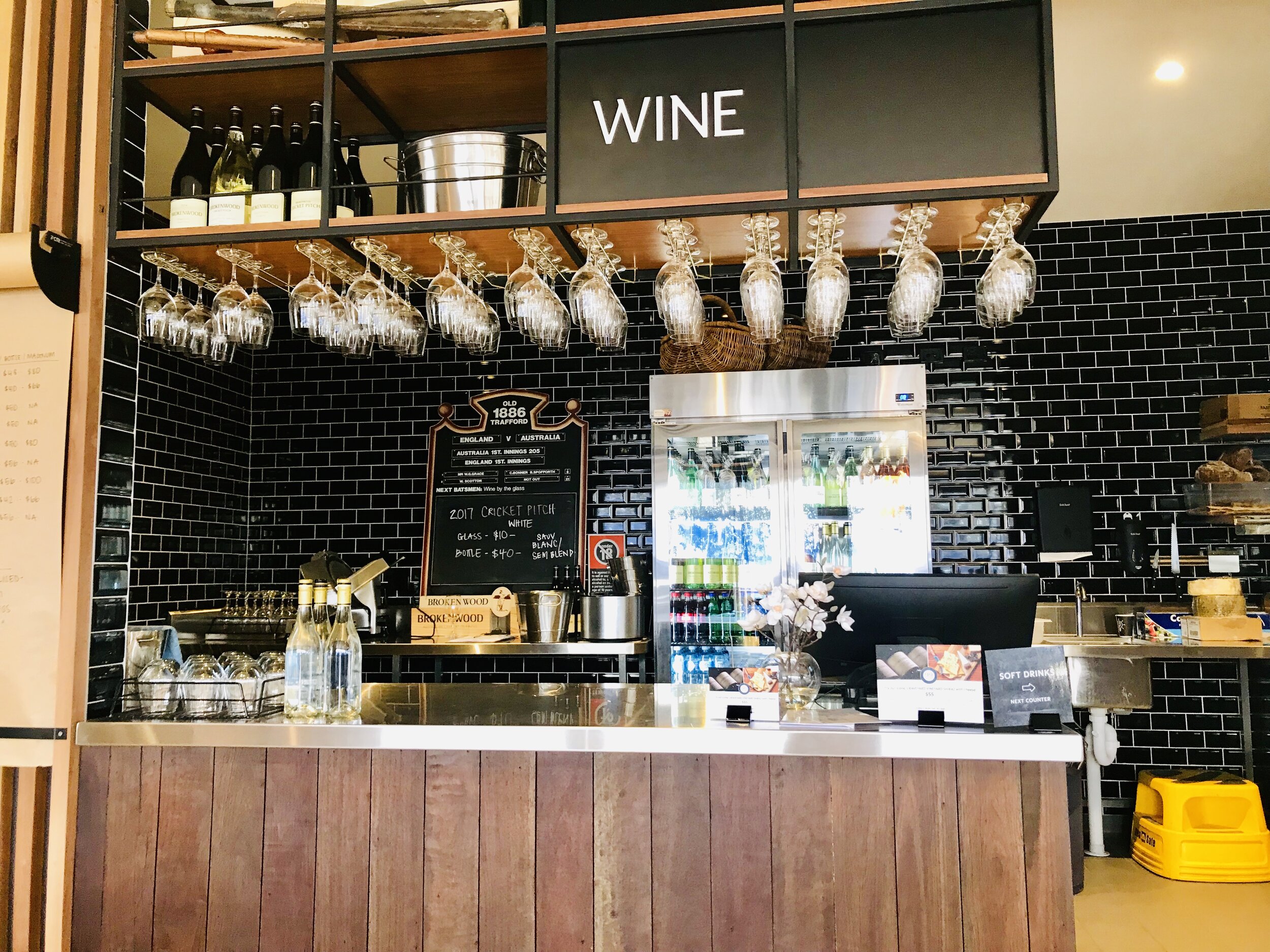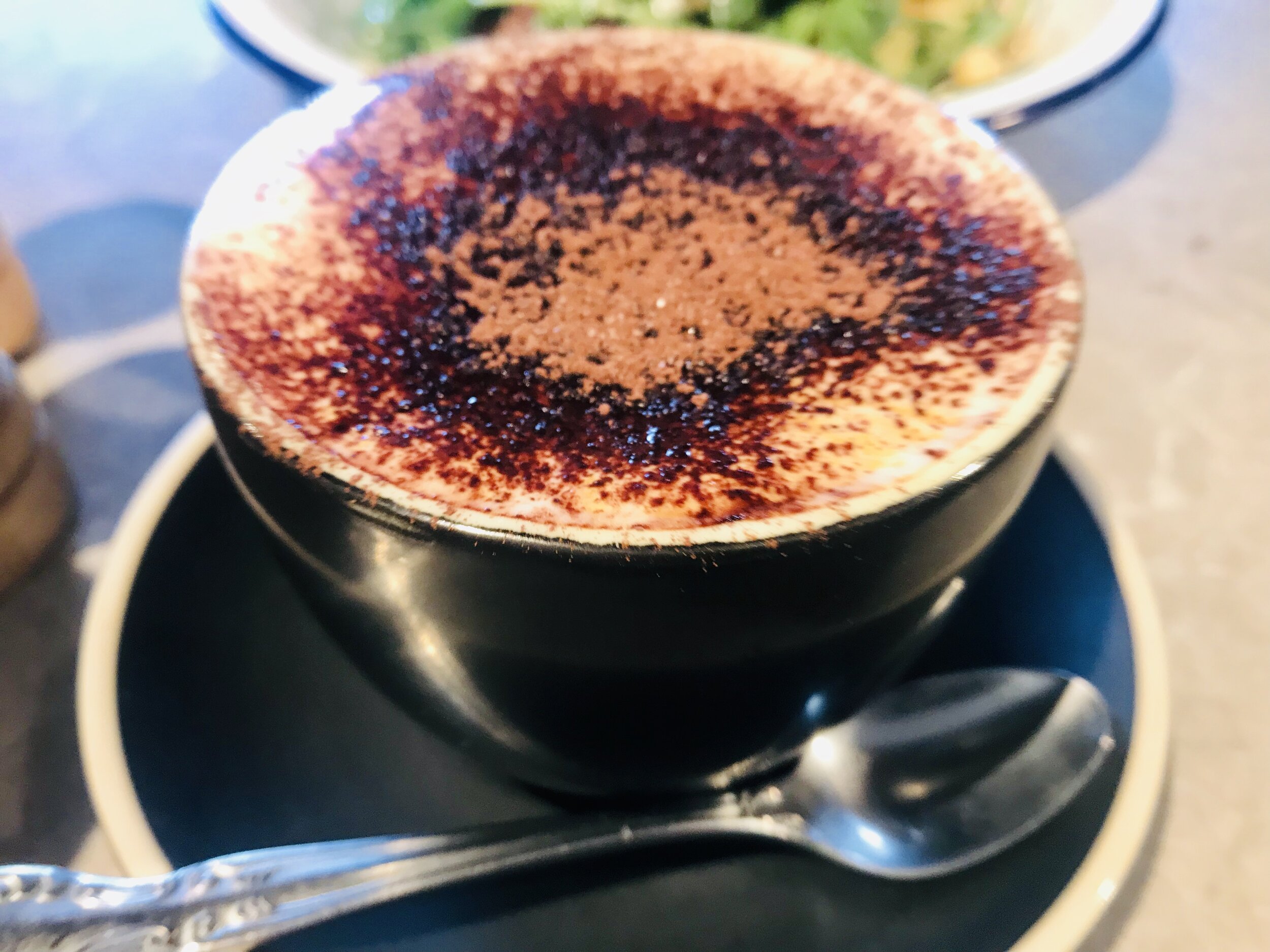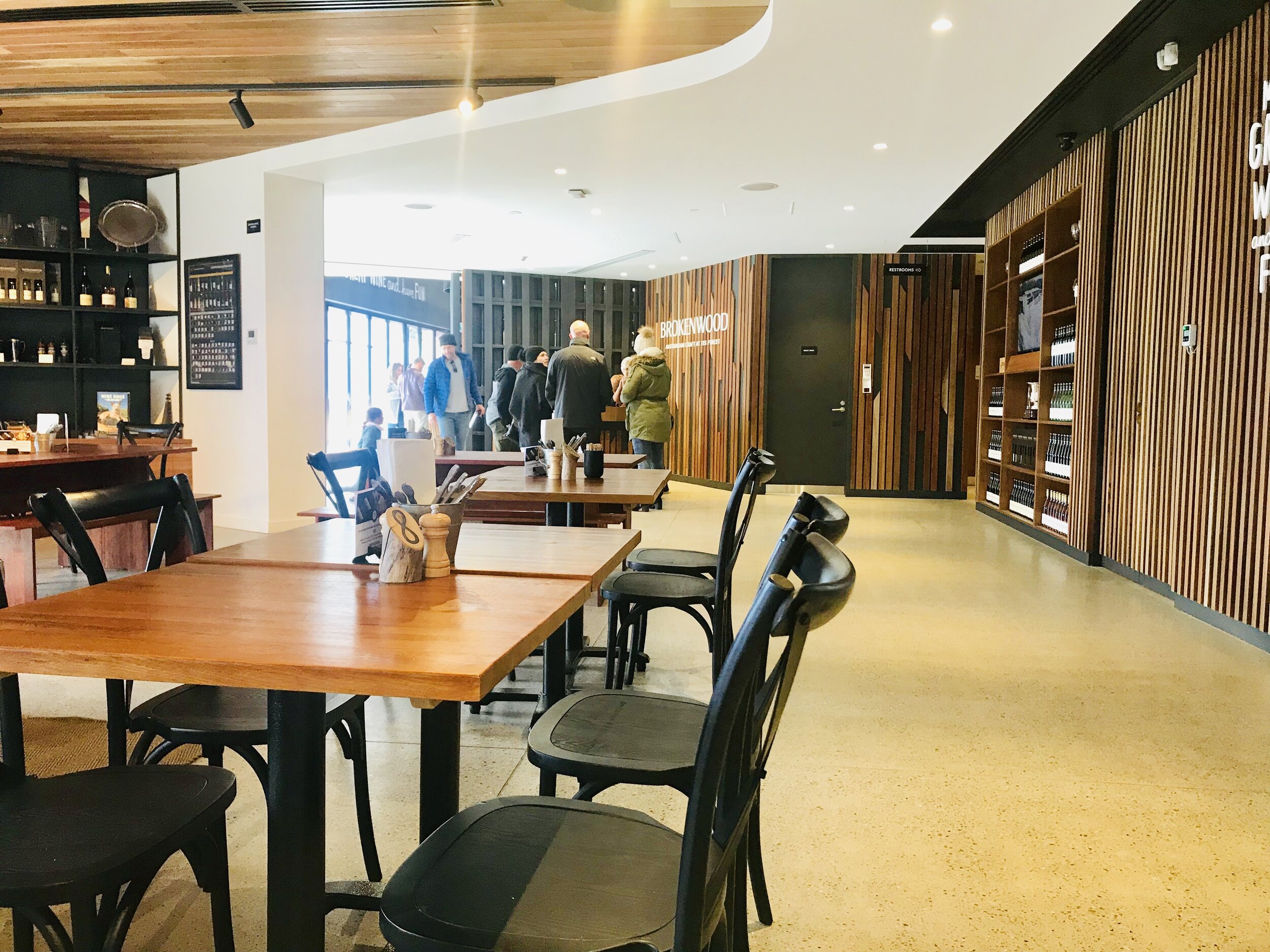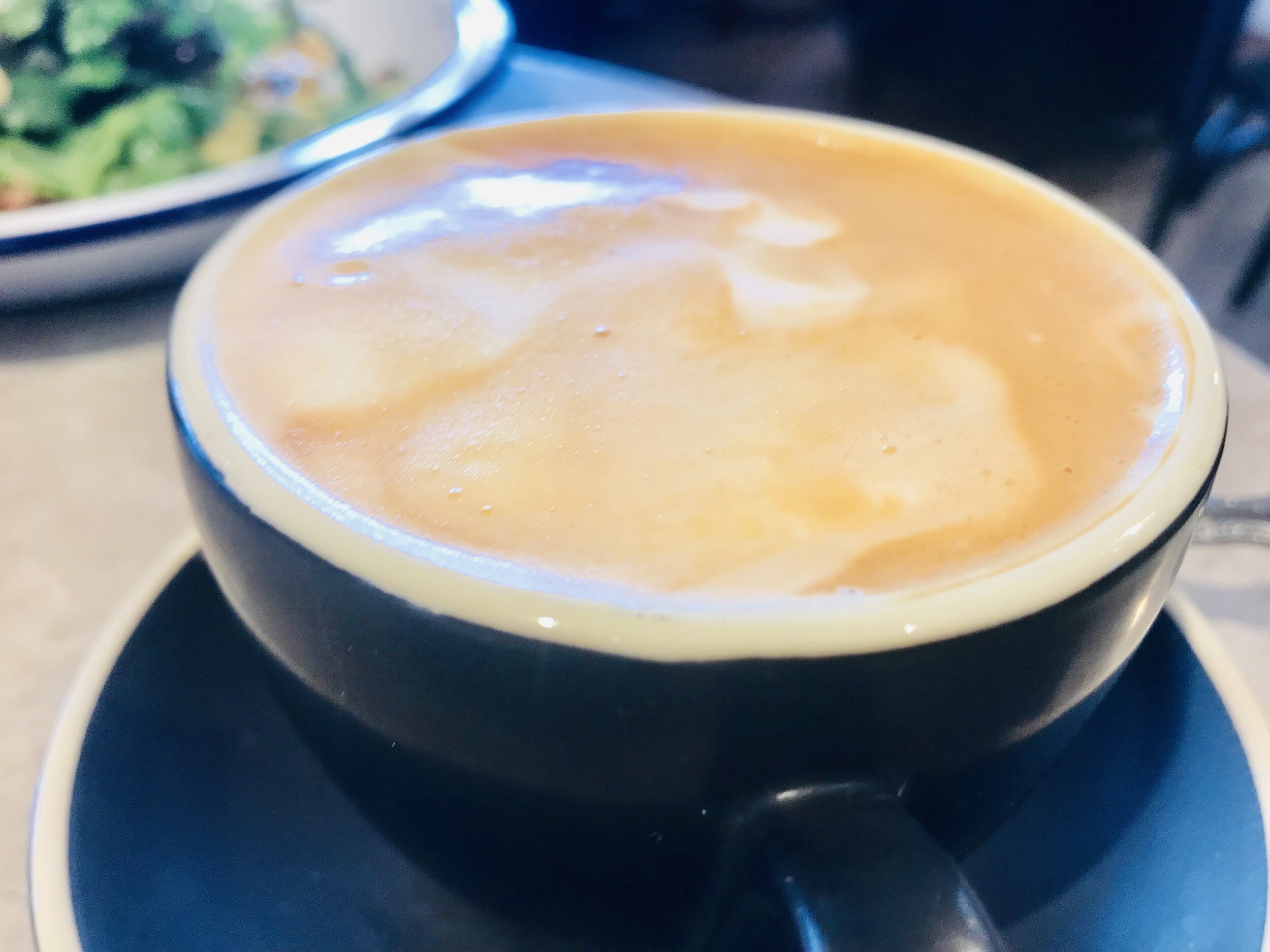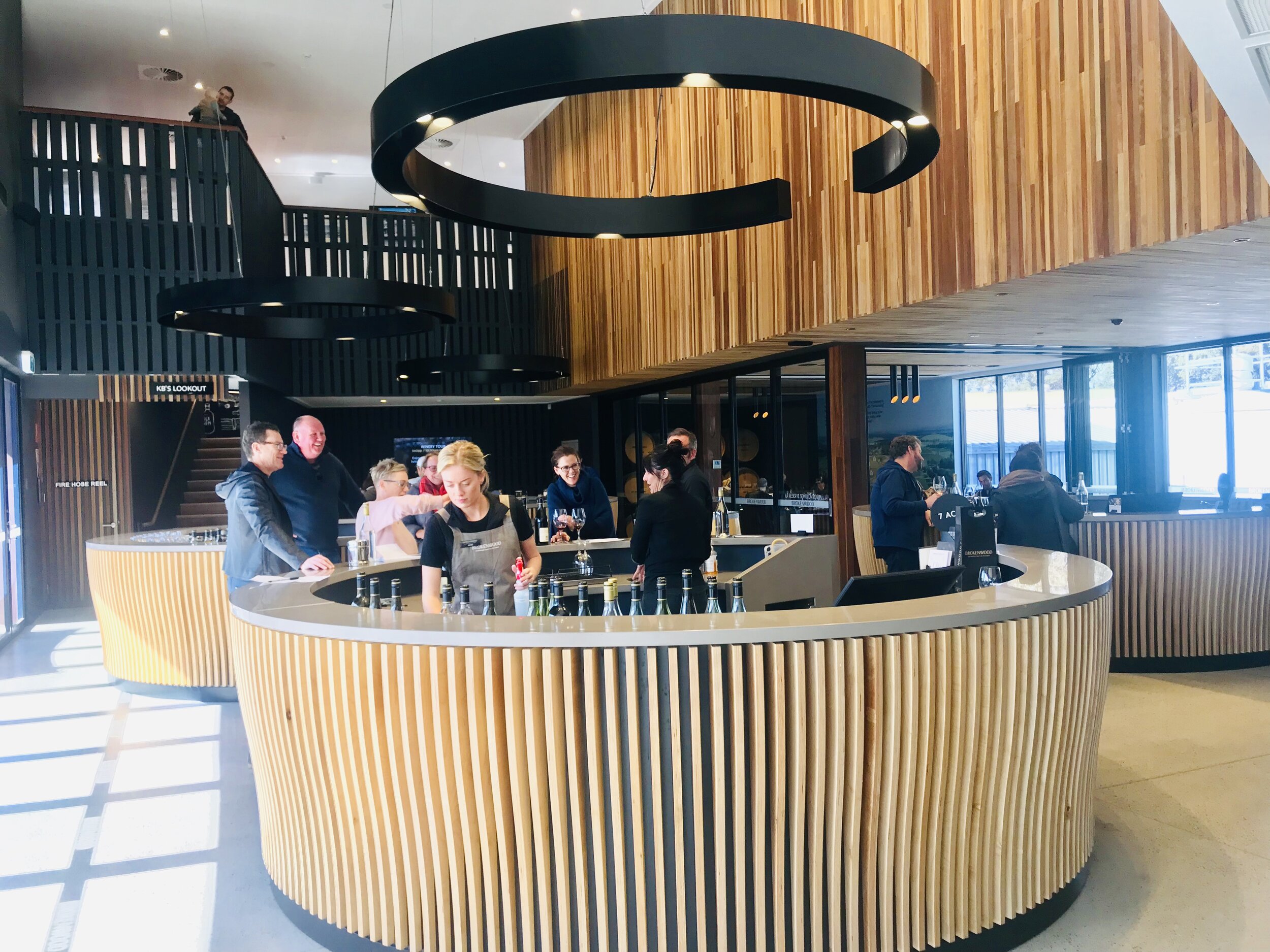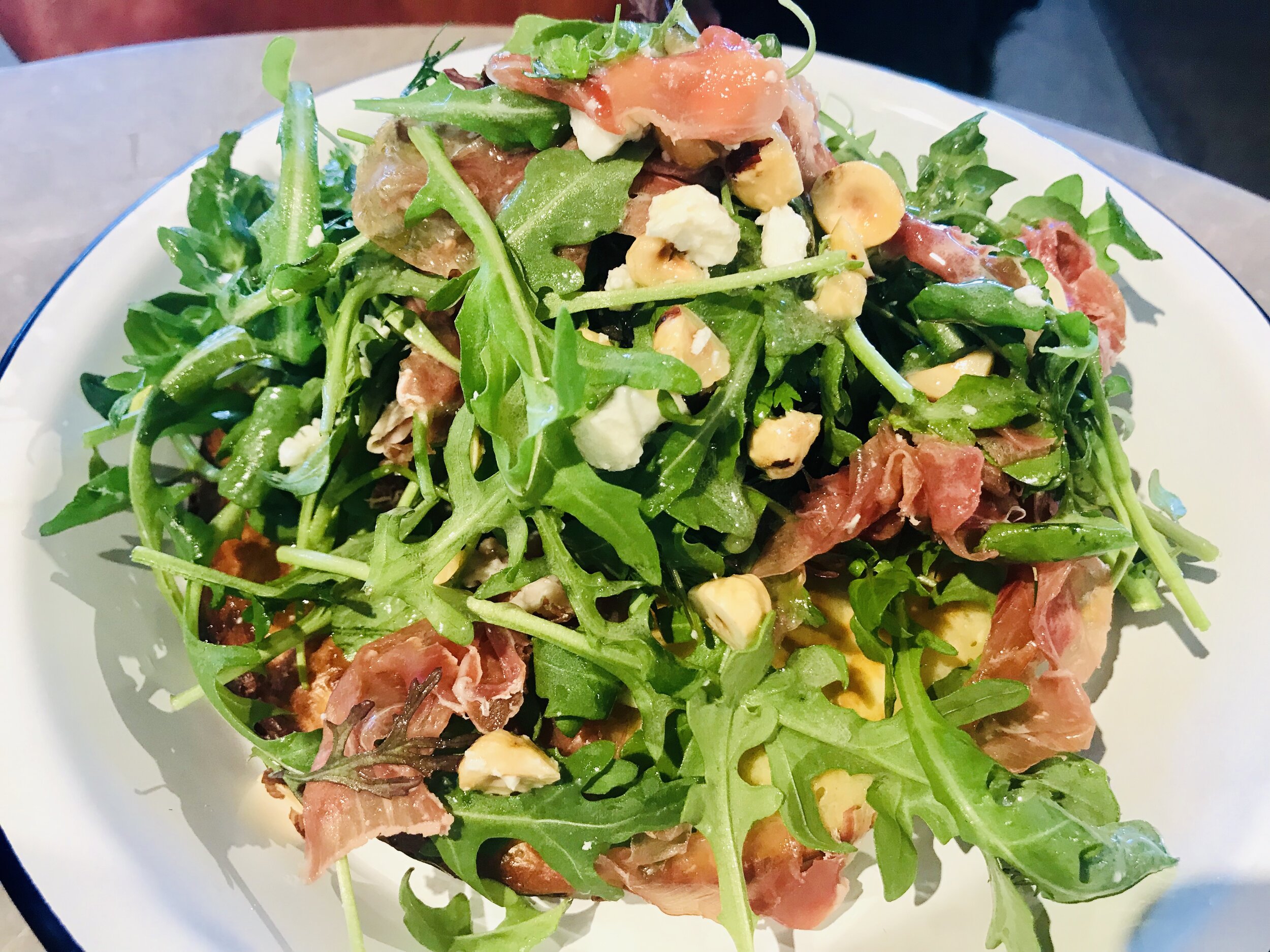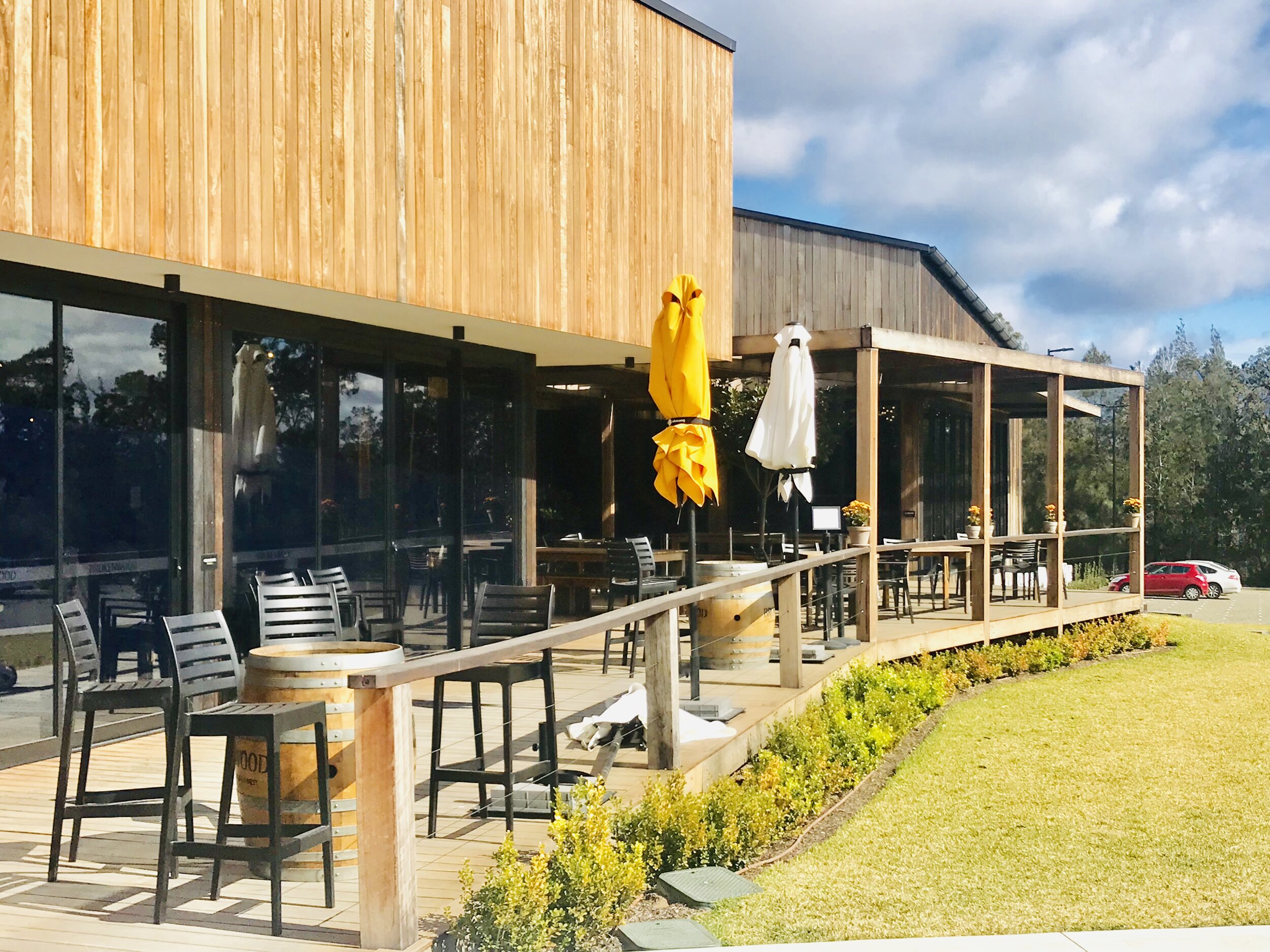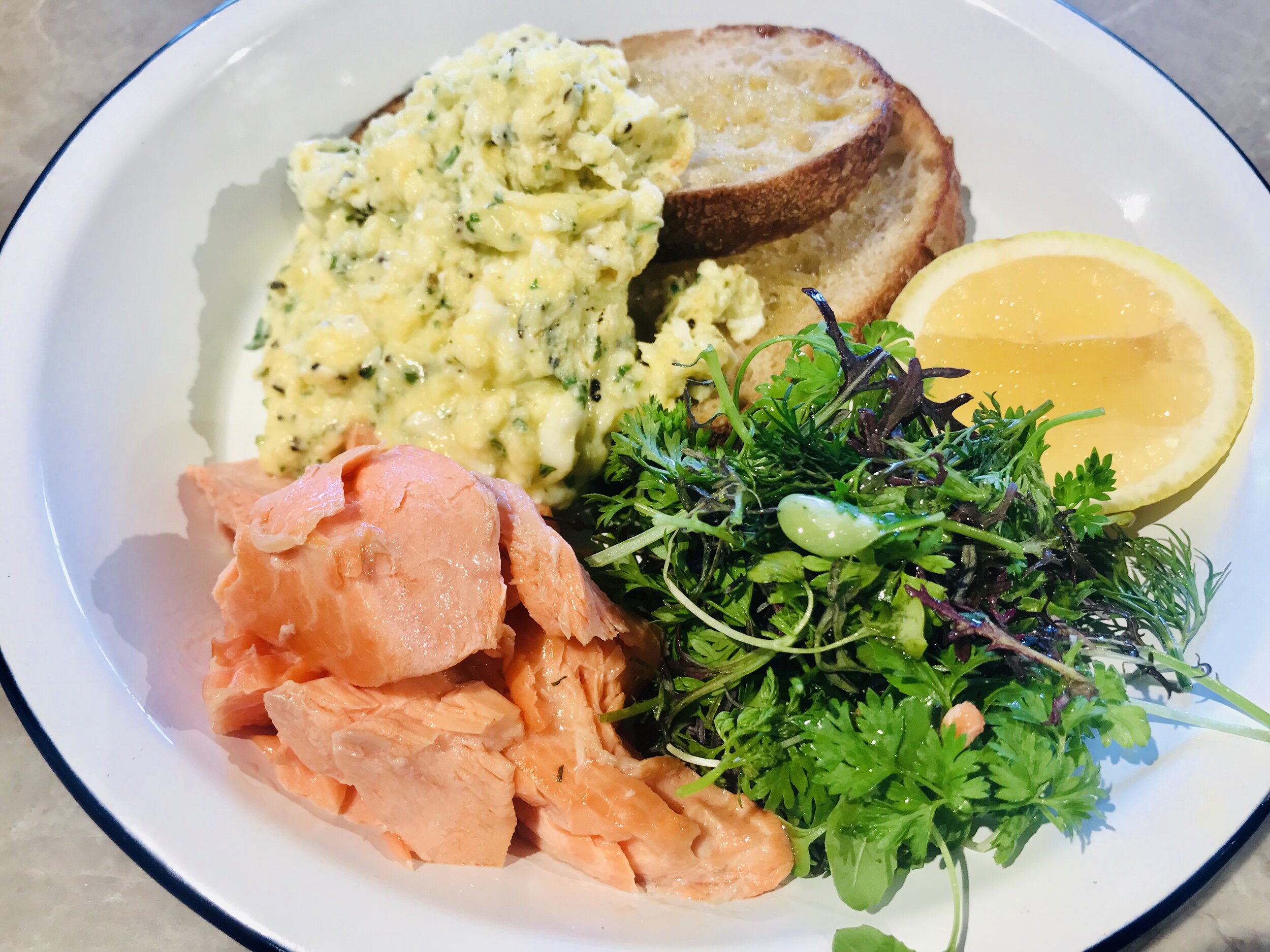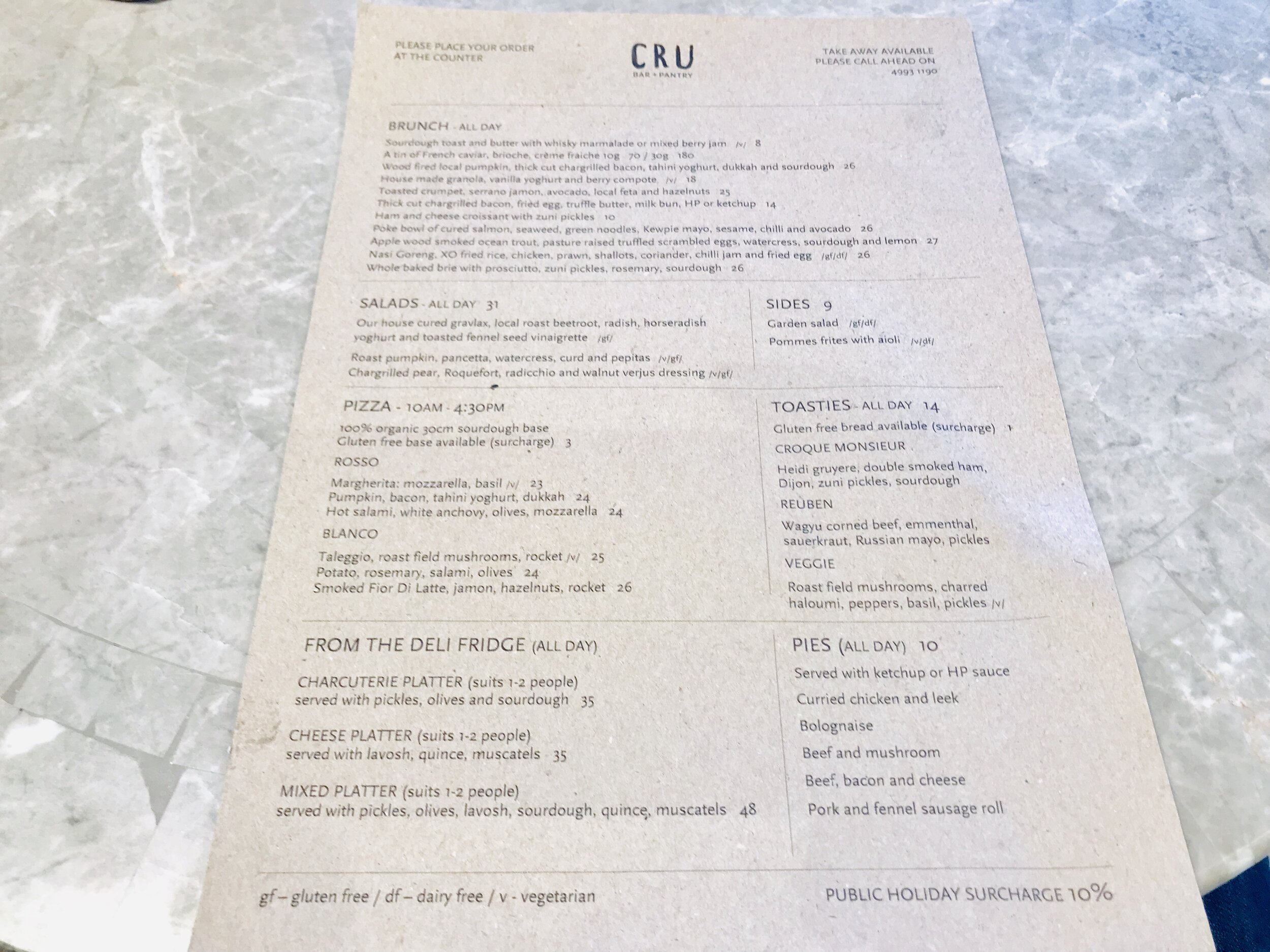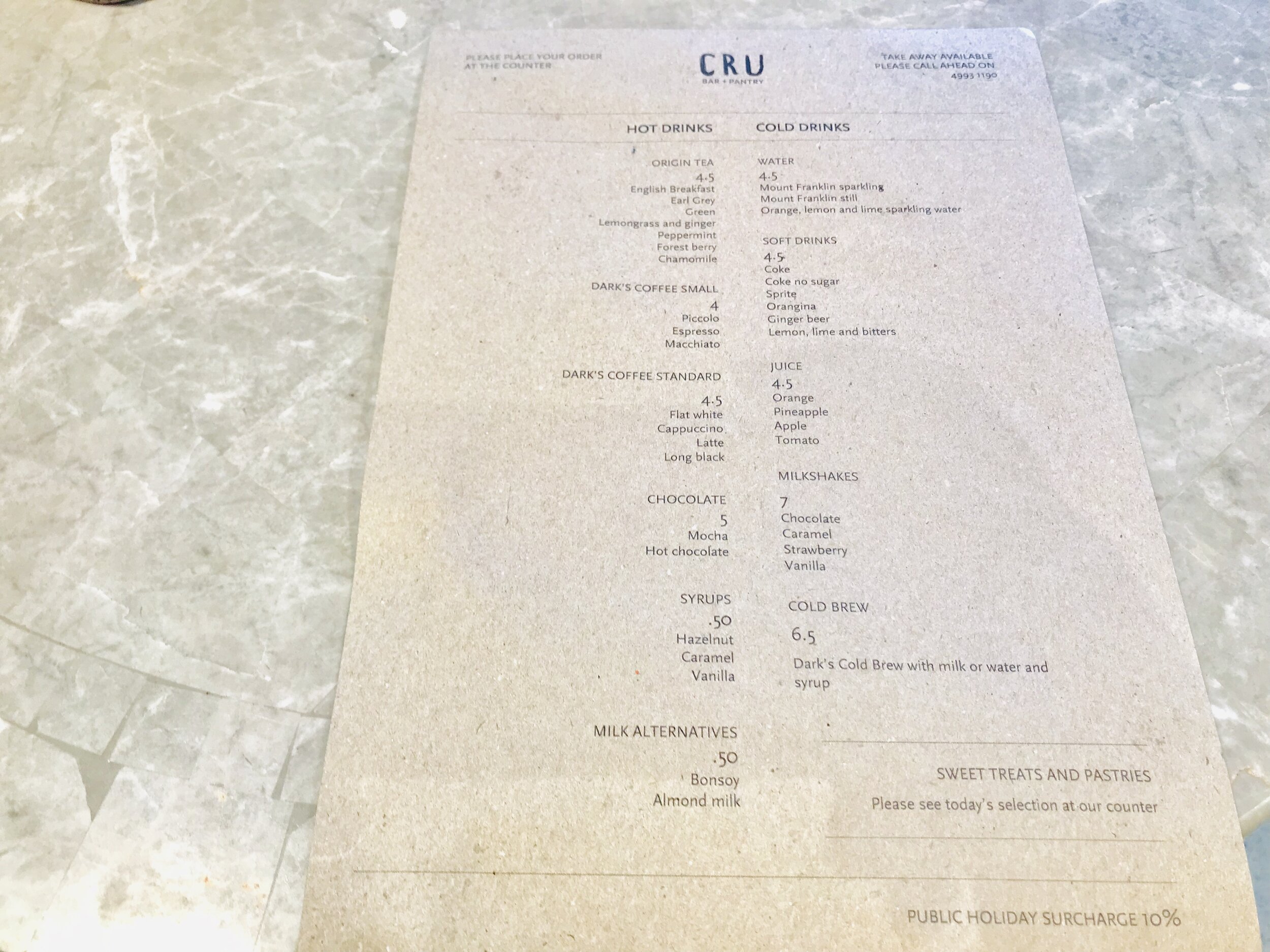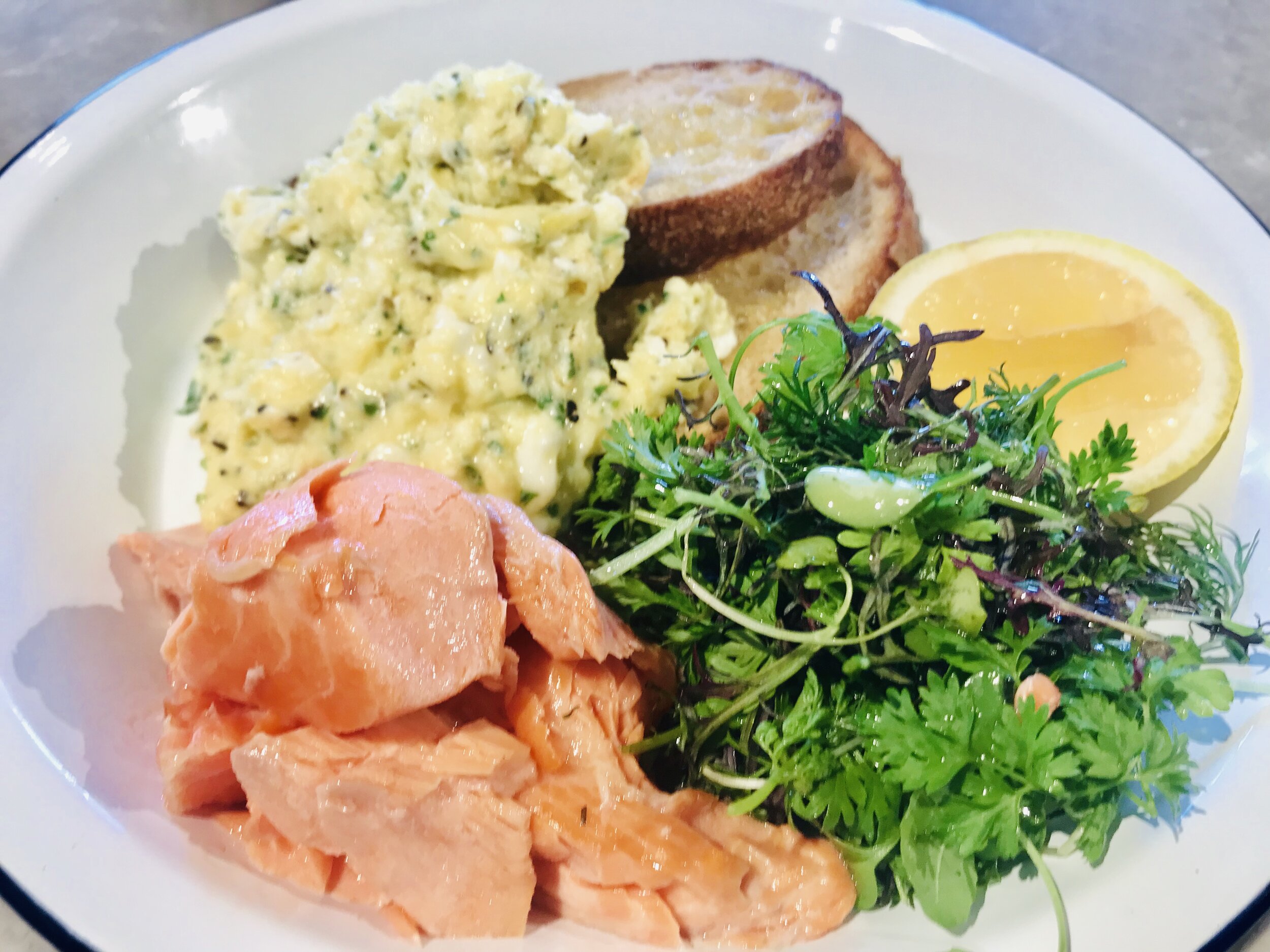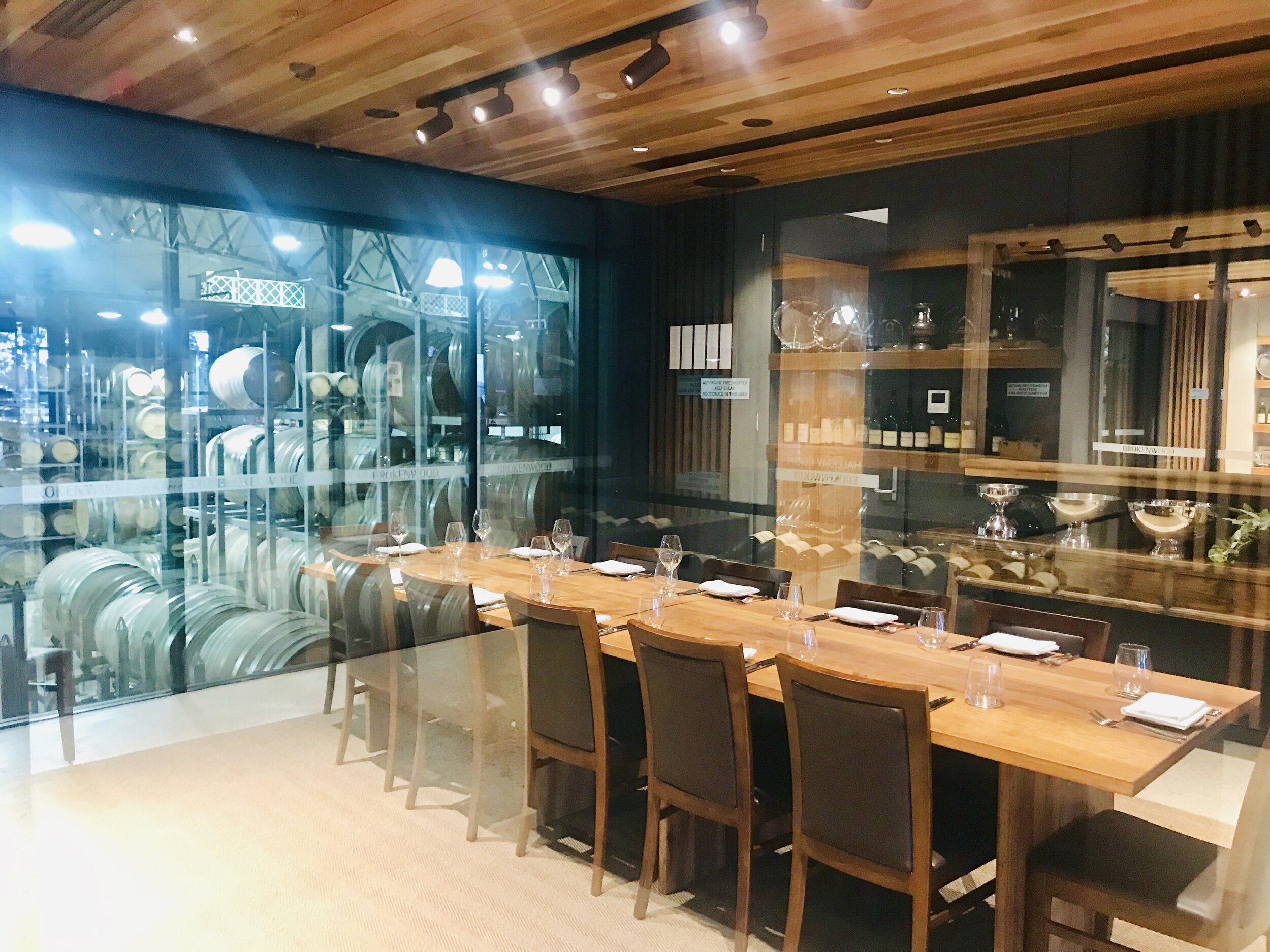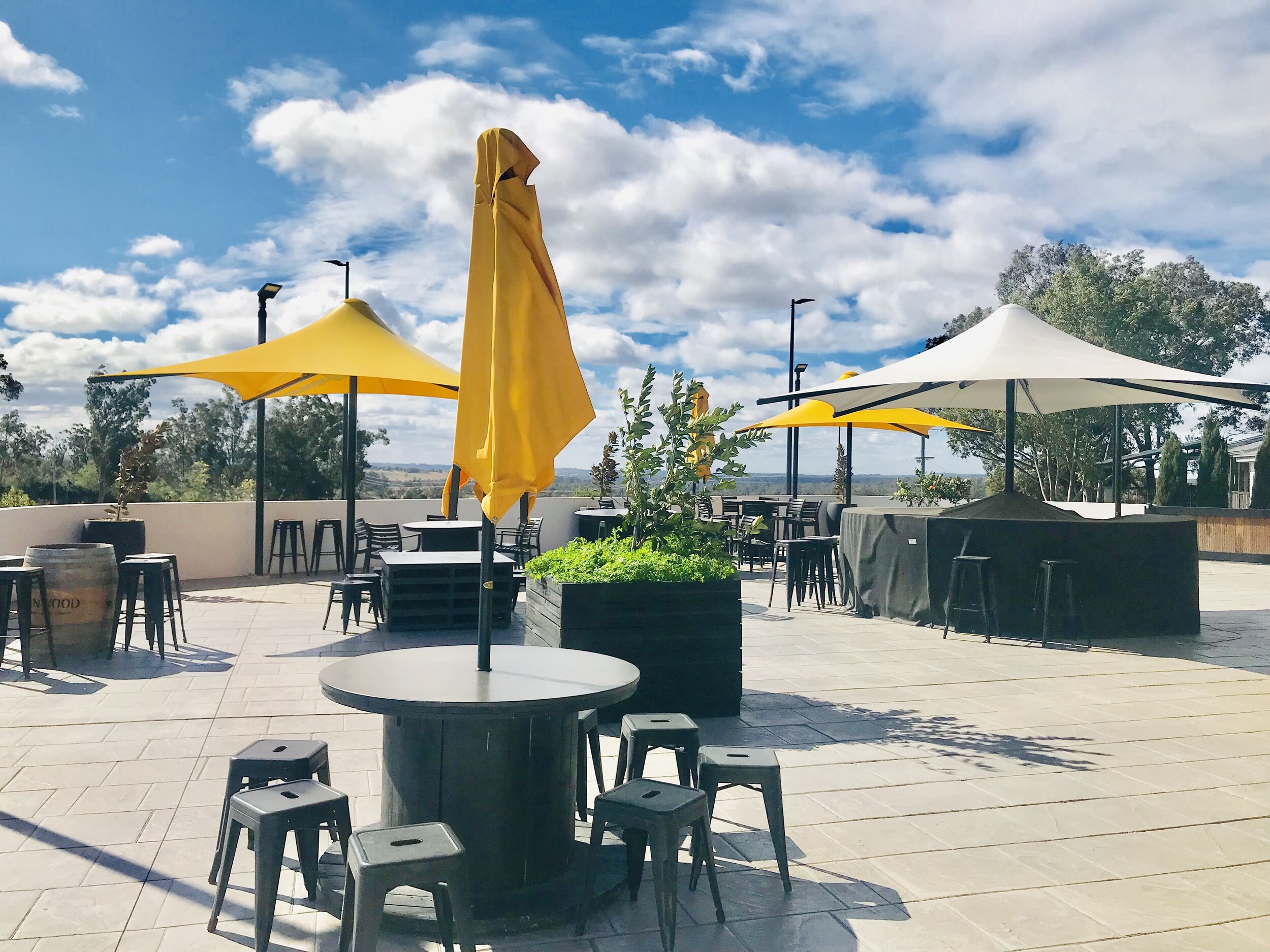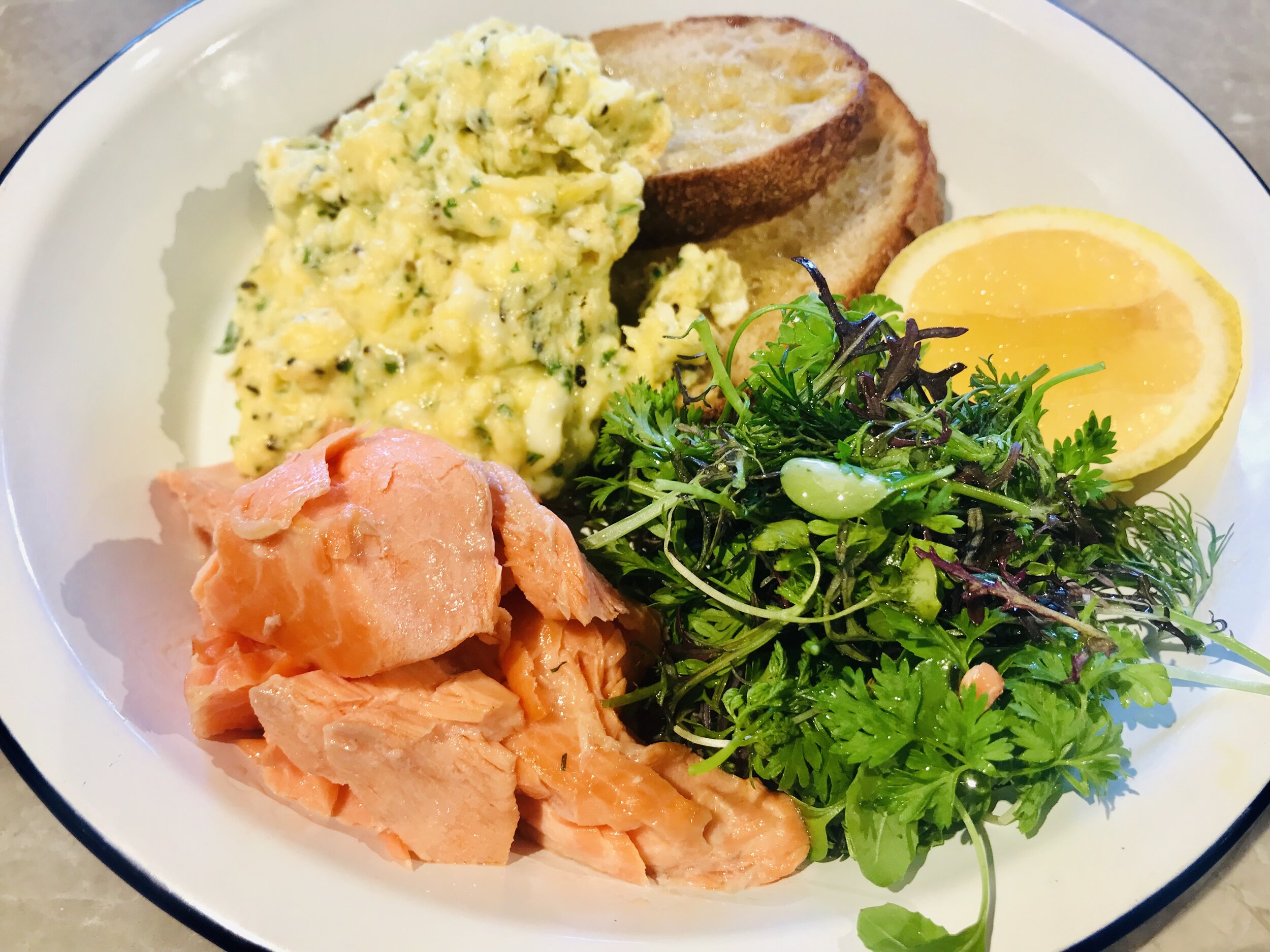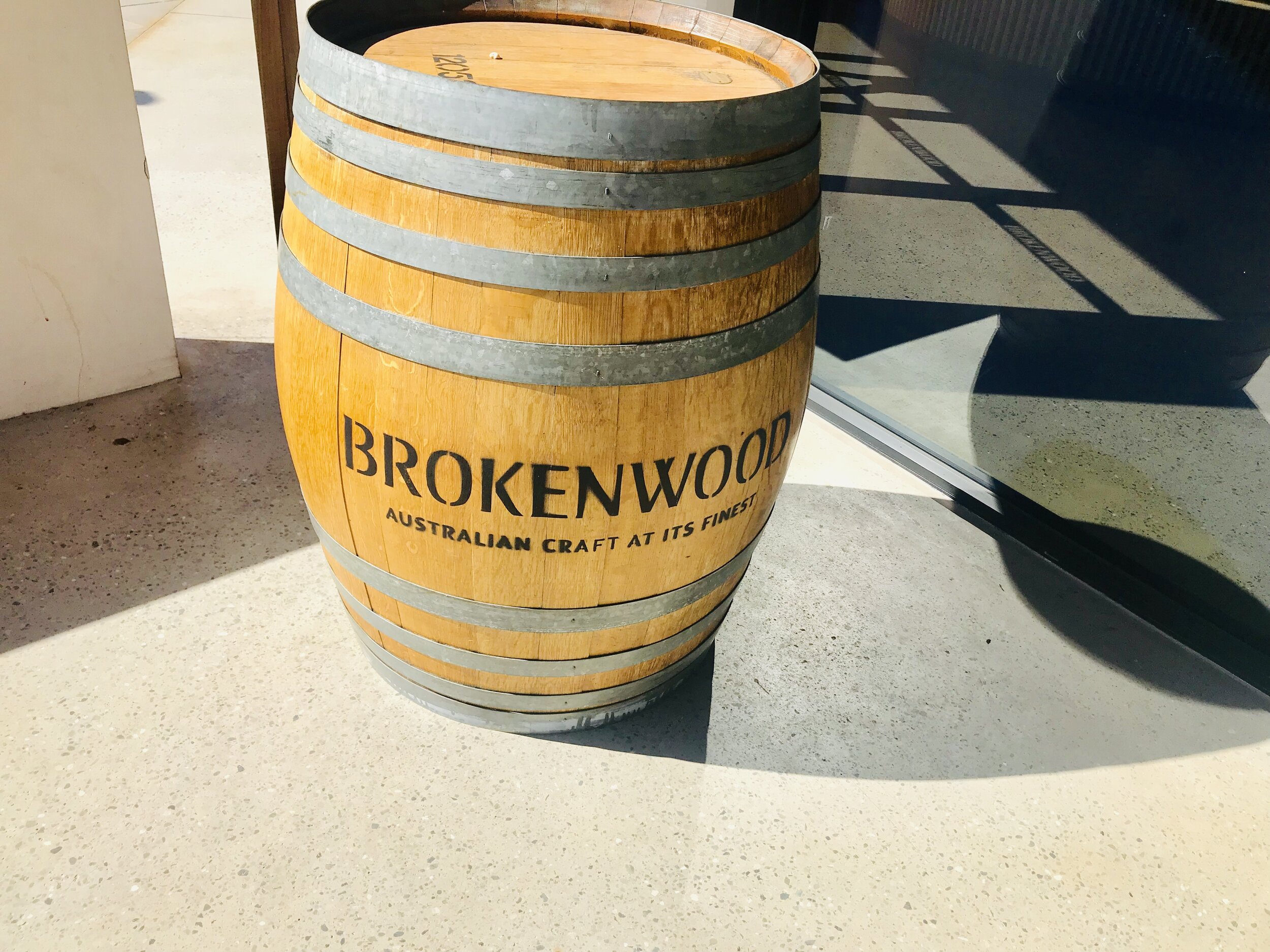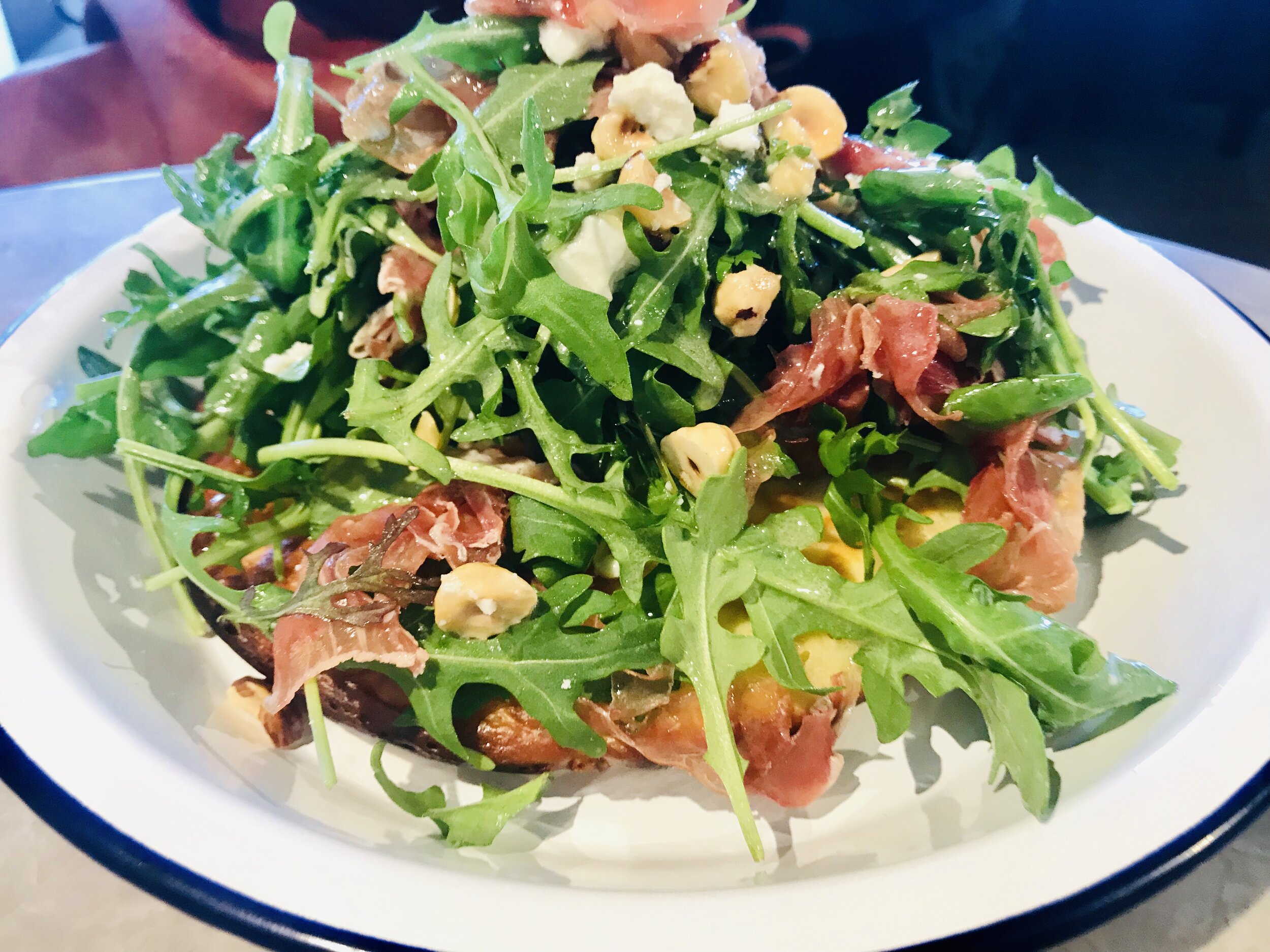 Cru Bar & Pantry
Brokenwood Wines
401-427 McDonalds Rd
Pokolbin, Hunter Valley NSW
Cru Bar and Pantry is a stylish addition to the casual dining scene in the Hunter Valley. As part of the Brokenwood Wines Estate they get a steady flow of people visiting the winery. However, their food and drinks alone will attract plenty of eager customers.
We were visiting mid-morning for brunch and there were plenty of very appealing choices on the menu. Sir went for the trout and eggs. It was in fact a lot more exotic than this with apple wood smoked ocean trout, pasture raised truffled scrambled eggs, watercress, toasted sourdough and lemon. There was a lot going on with this dish and it all combined beautifully.
Mlady loved the sound of the crumpet. It was a massive toasted crumpet topped with serrano jamon, avocado, local feta and hazelnuts. It had a great mix of flavours and textures.
Of course brunch means coffee and it was important that it was good. It was. It arrived quickly, hot and was a good drop.
This is a pretty place. It oozes style and yet still manages to stay casual and relaxed. As it's in a winery you can also combine this with some tastings of course. On a fine day their outside seating area would be wonderful too.
This is a place to come for breakfast, brunch or lunch - or even just a drink and a snack. They cover pretty much every option and the food is tasty and substantial.