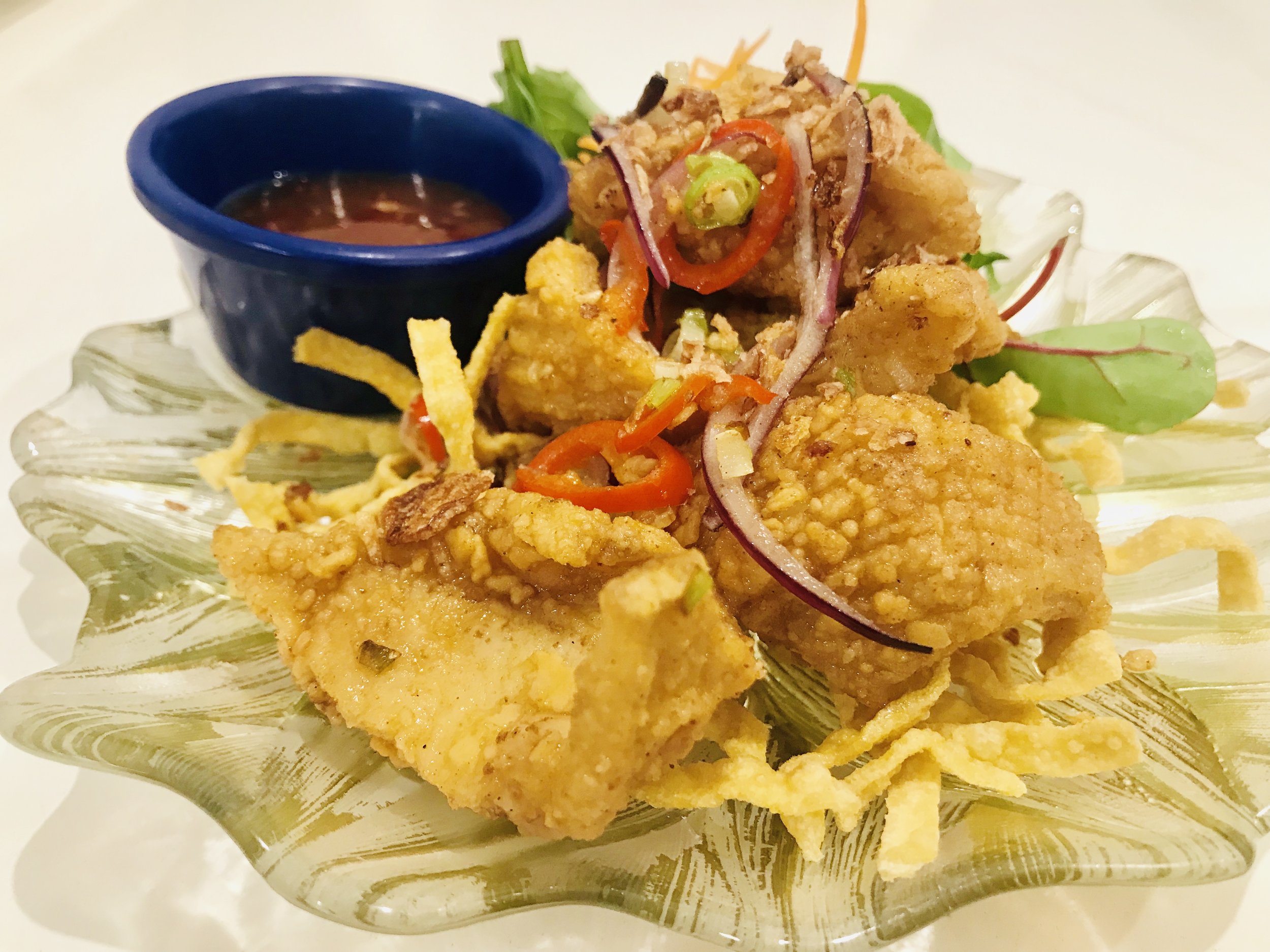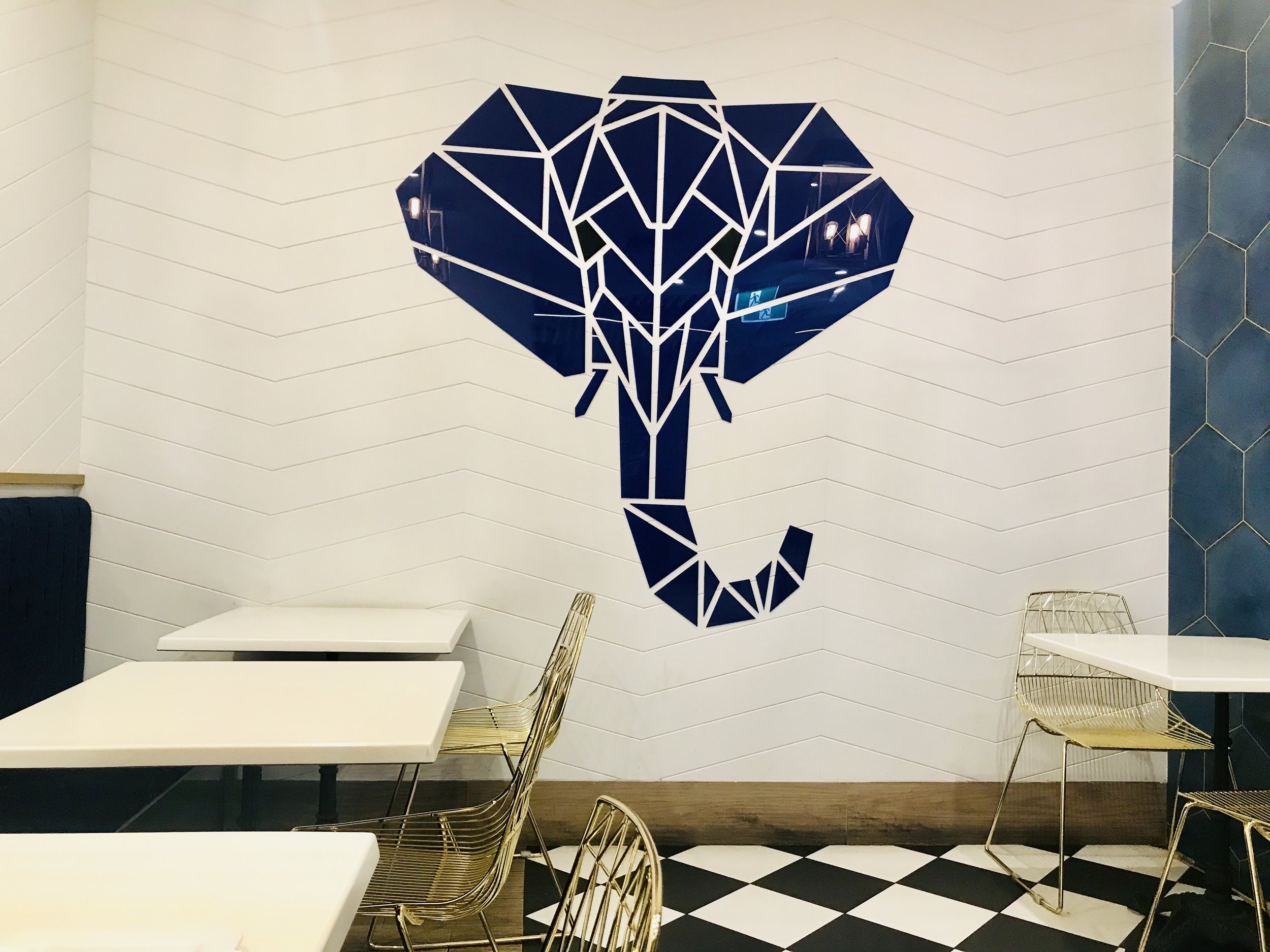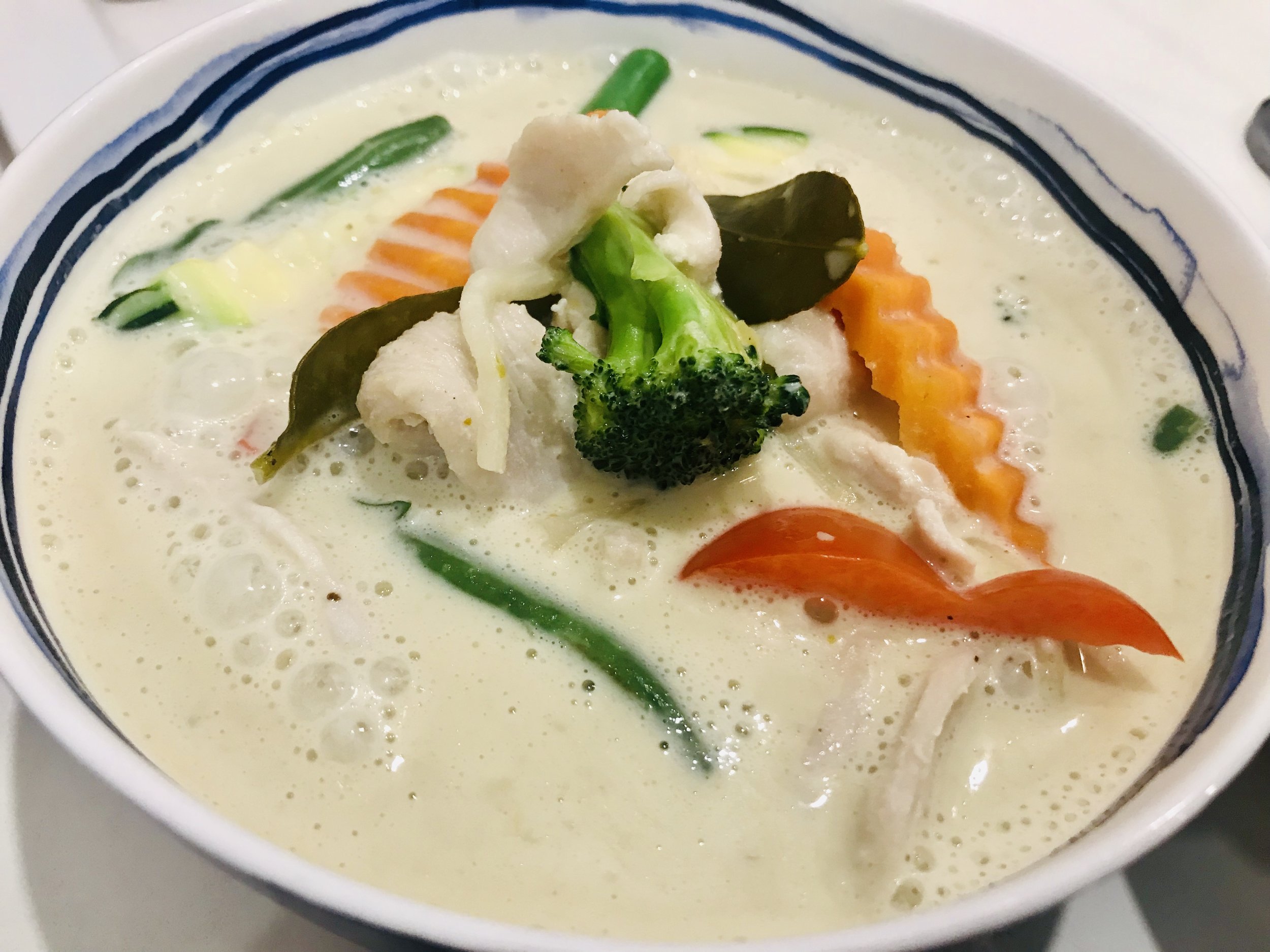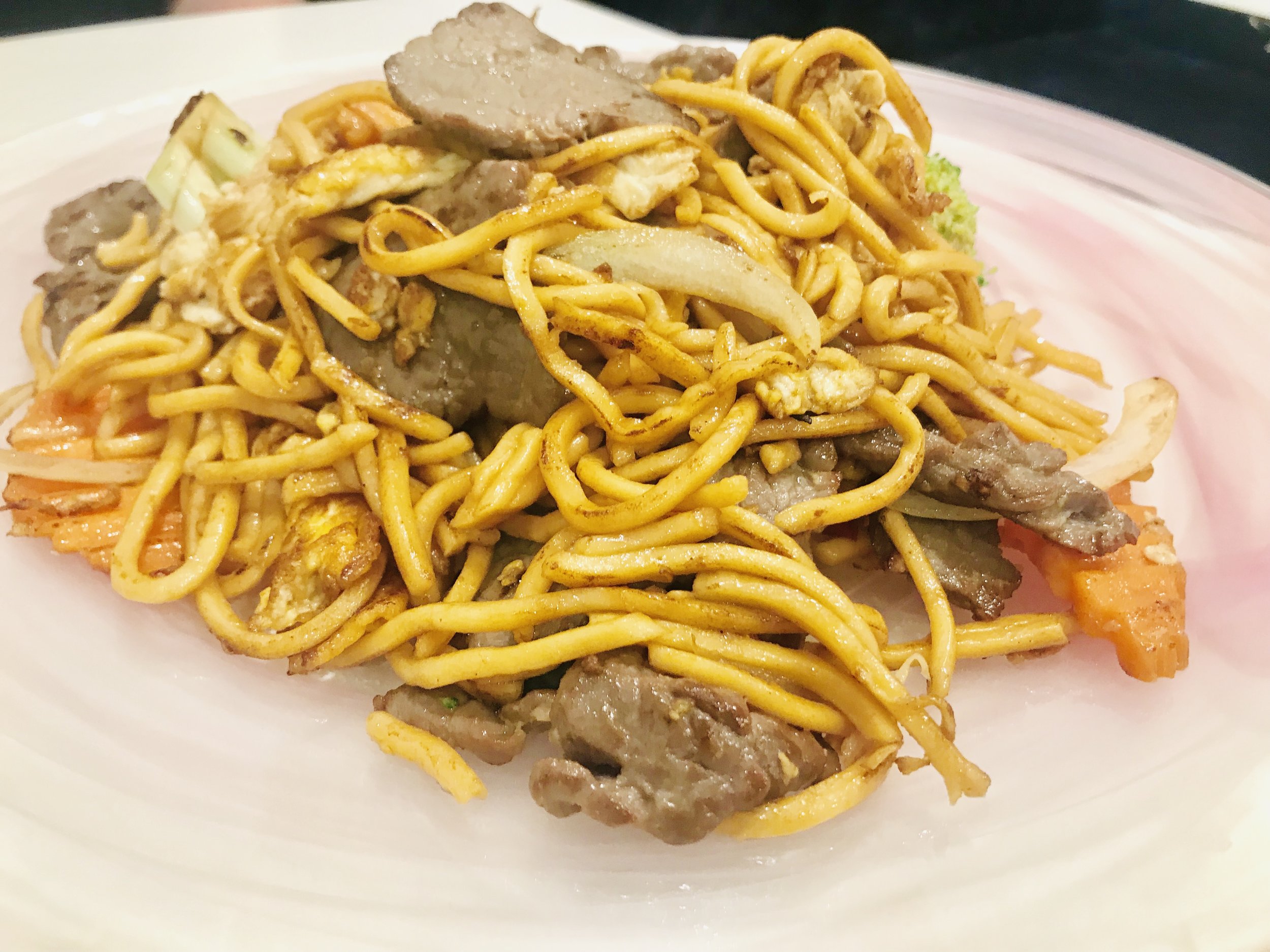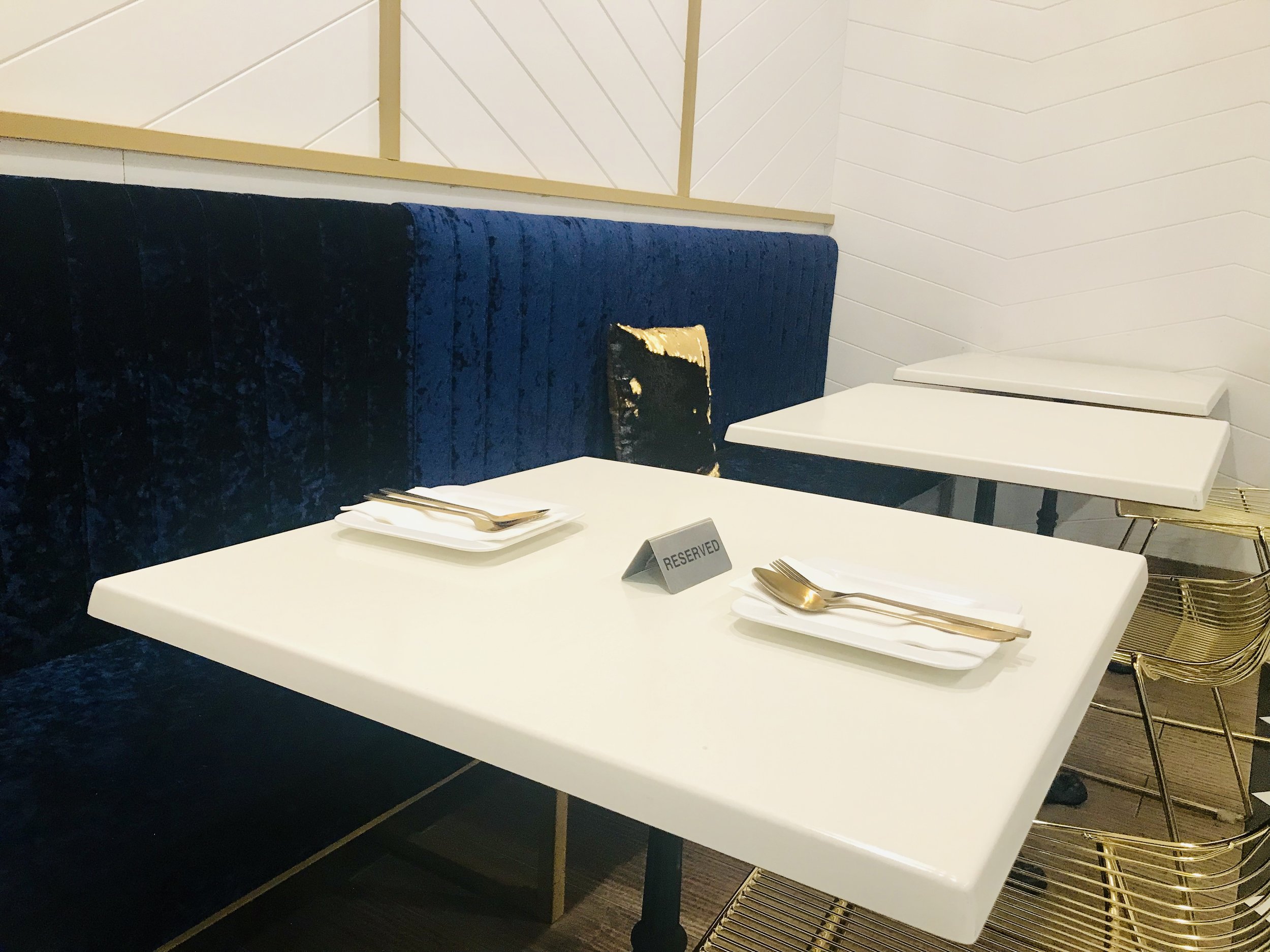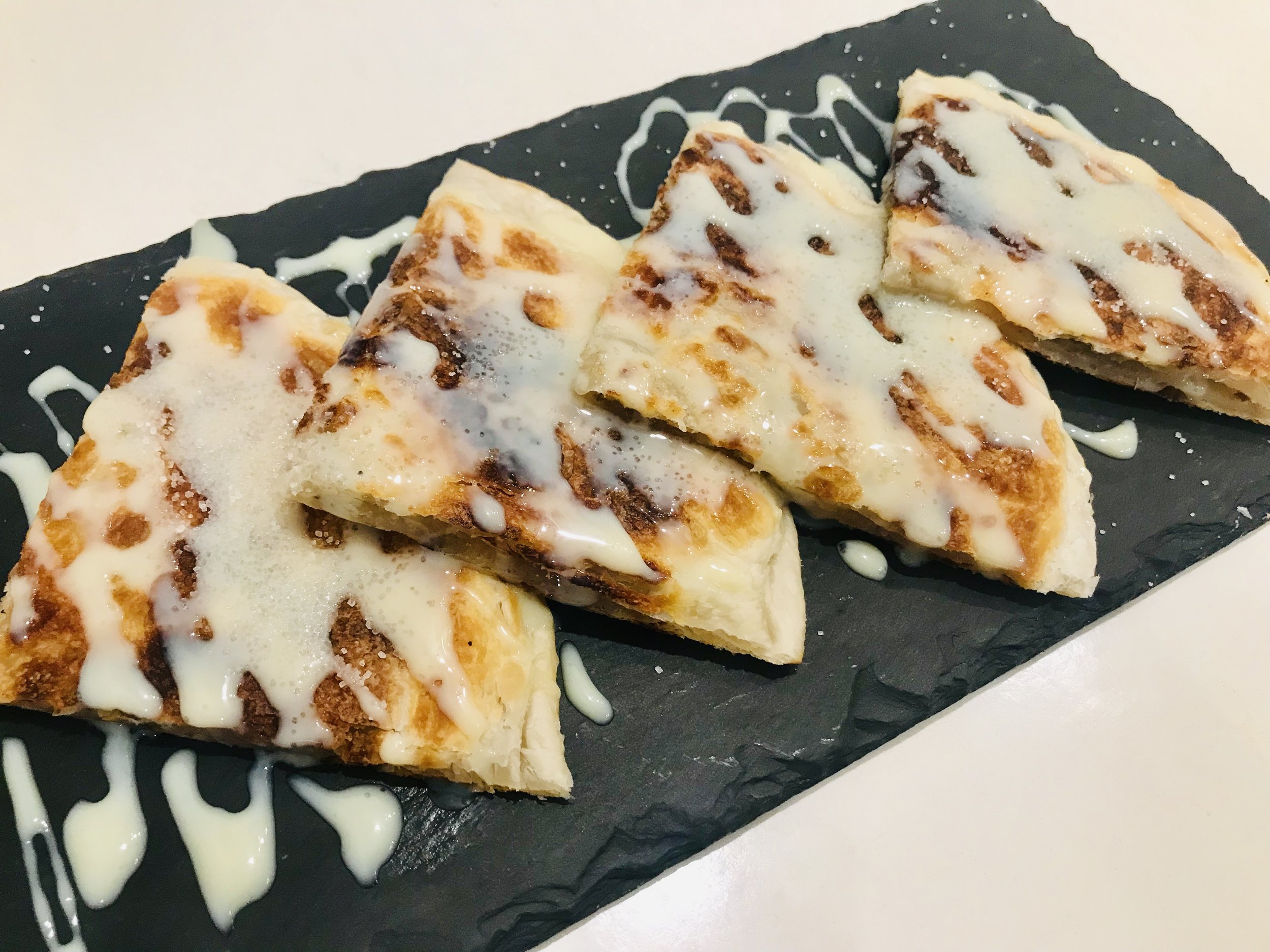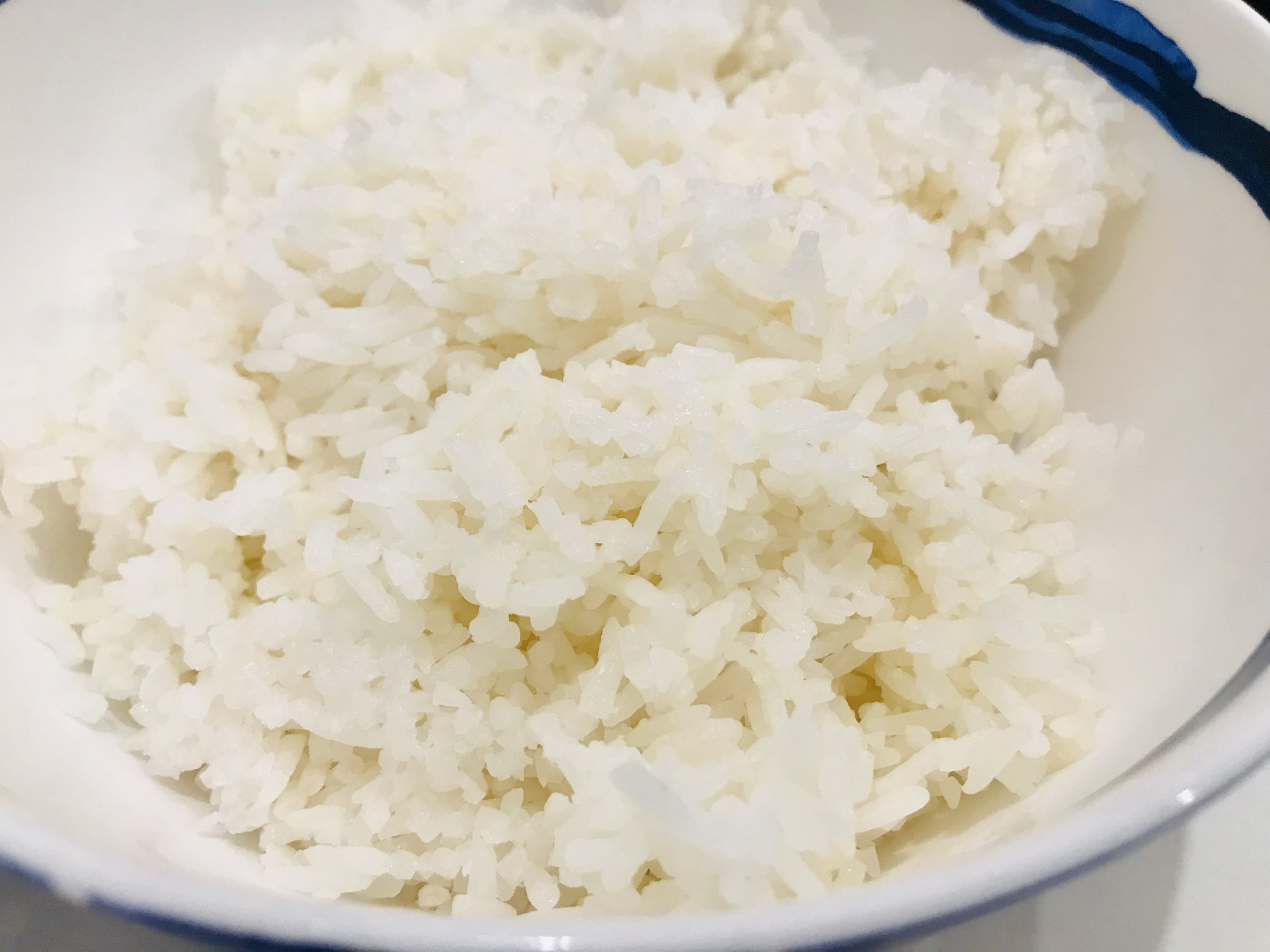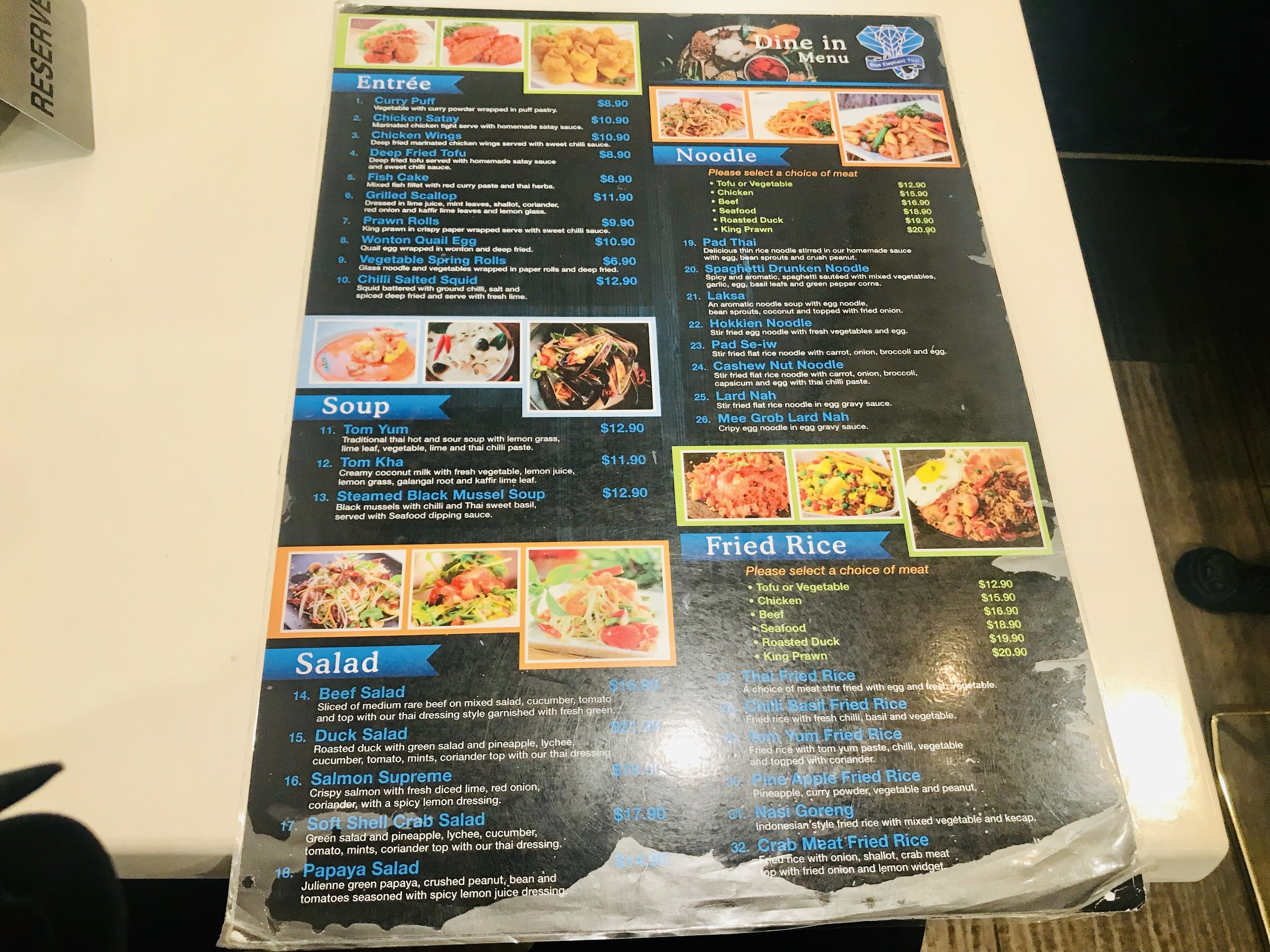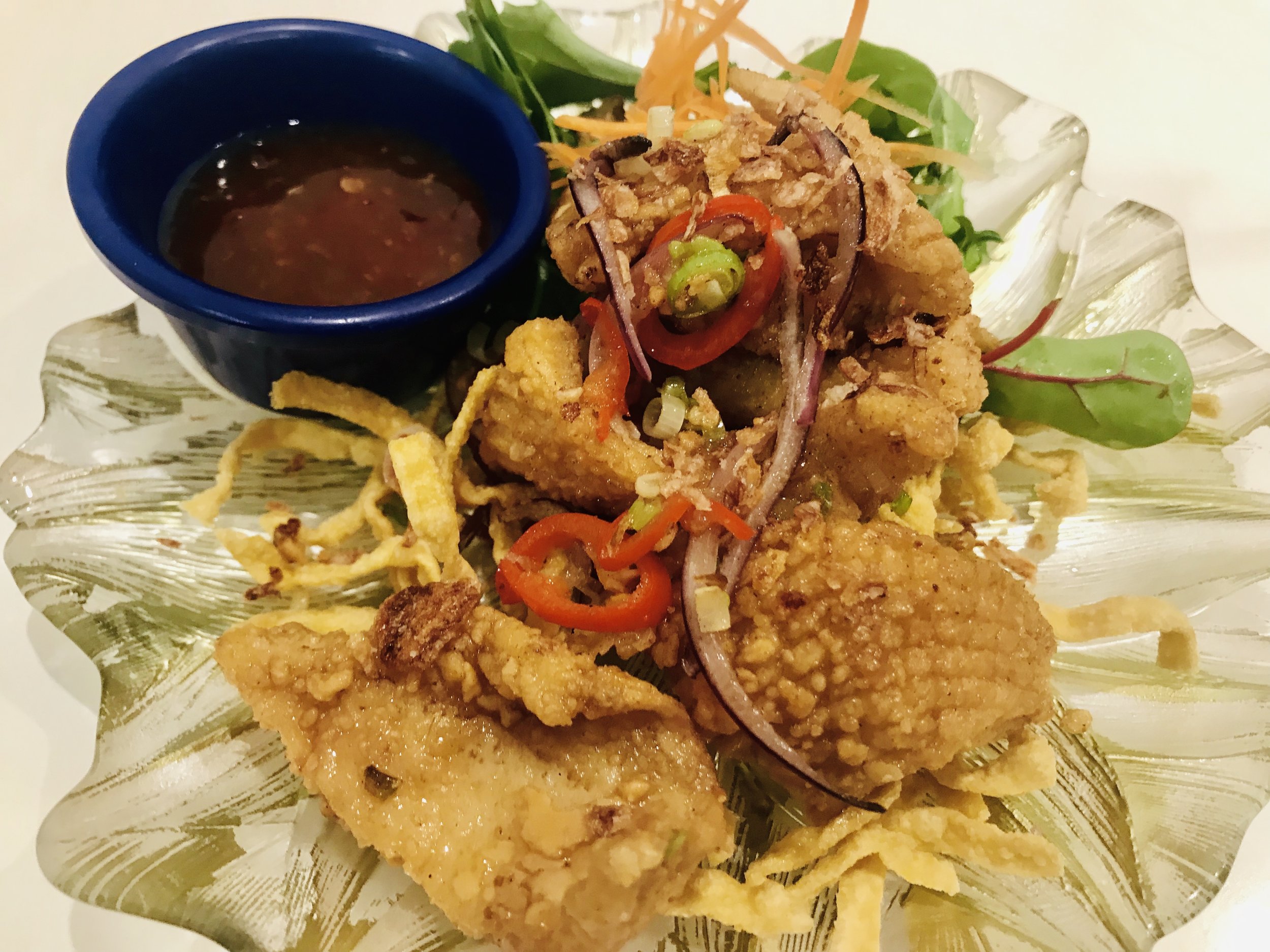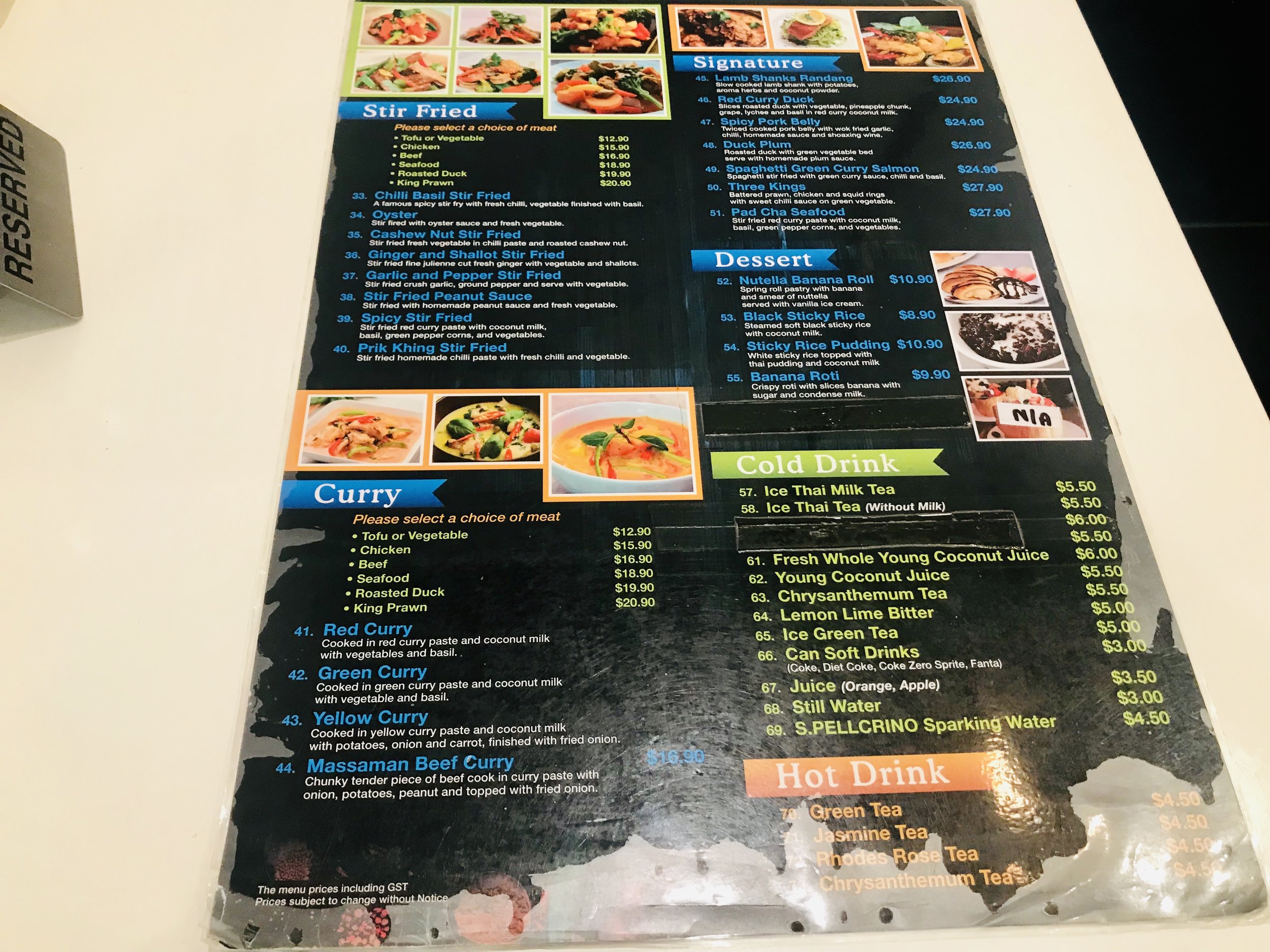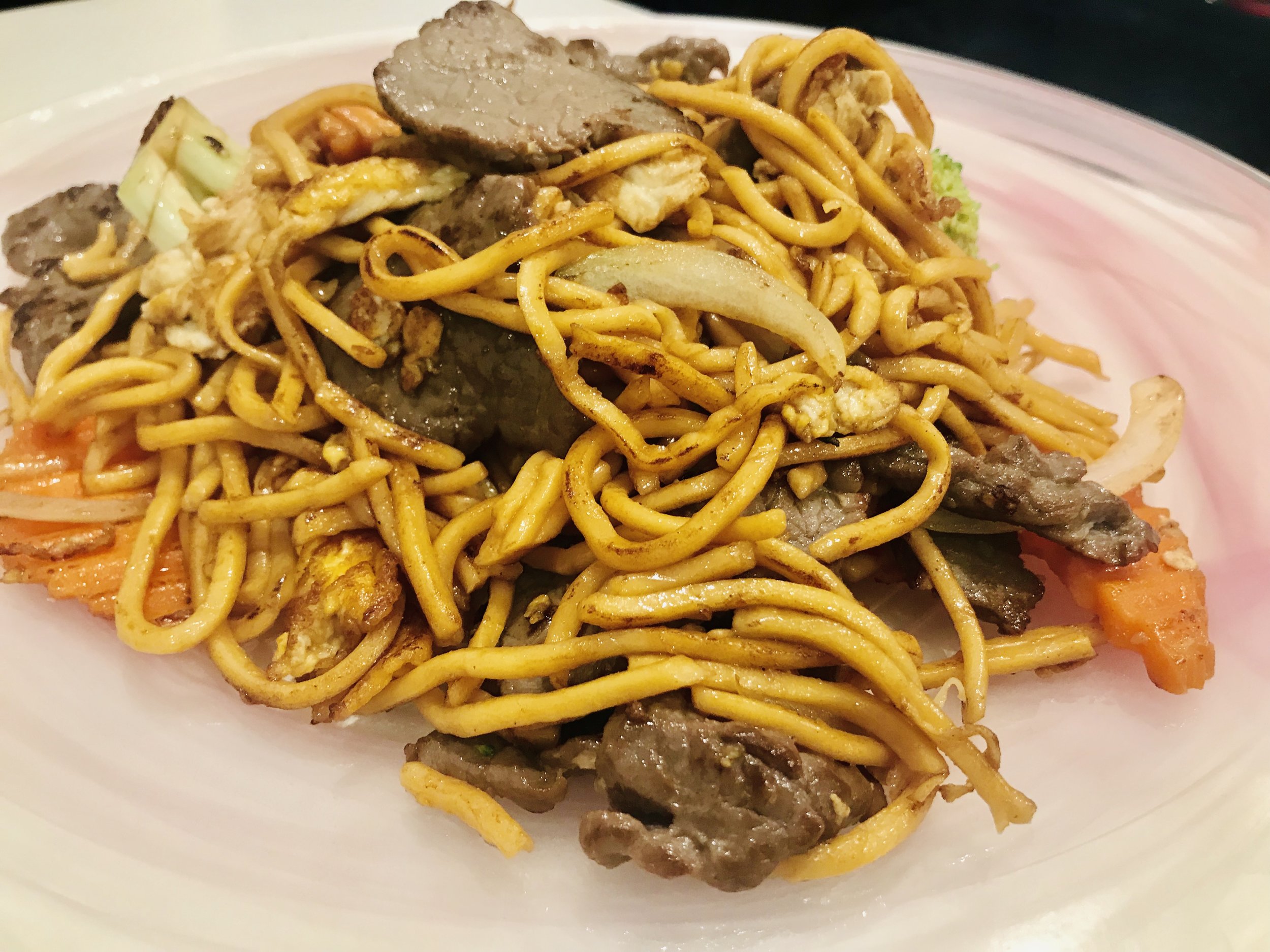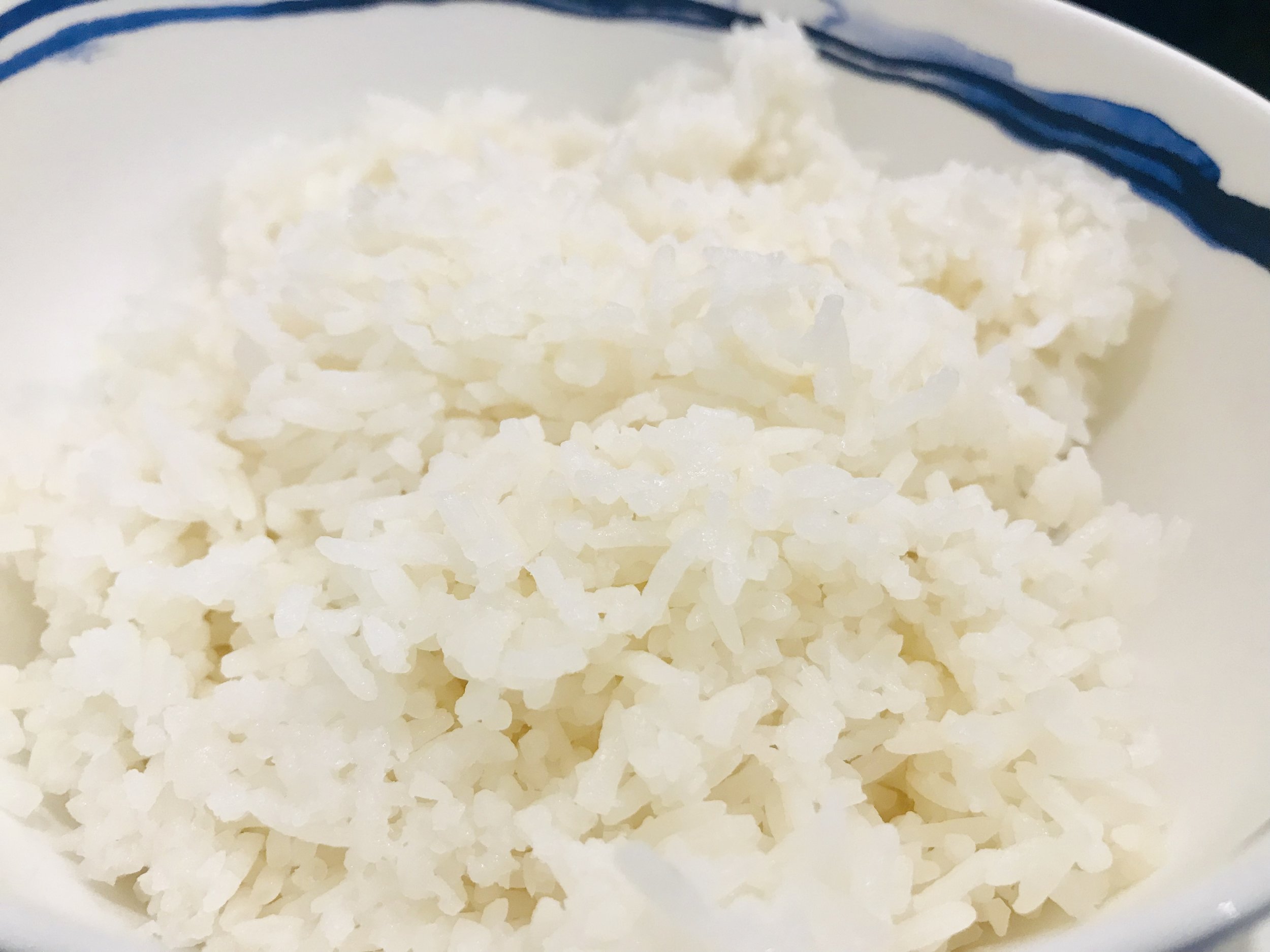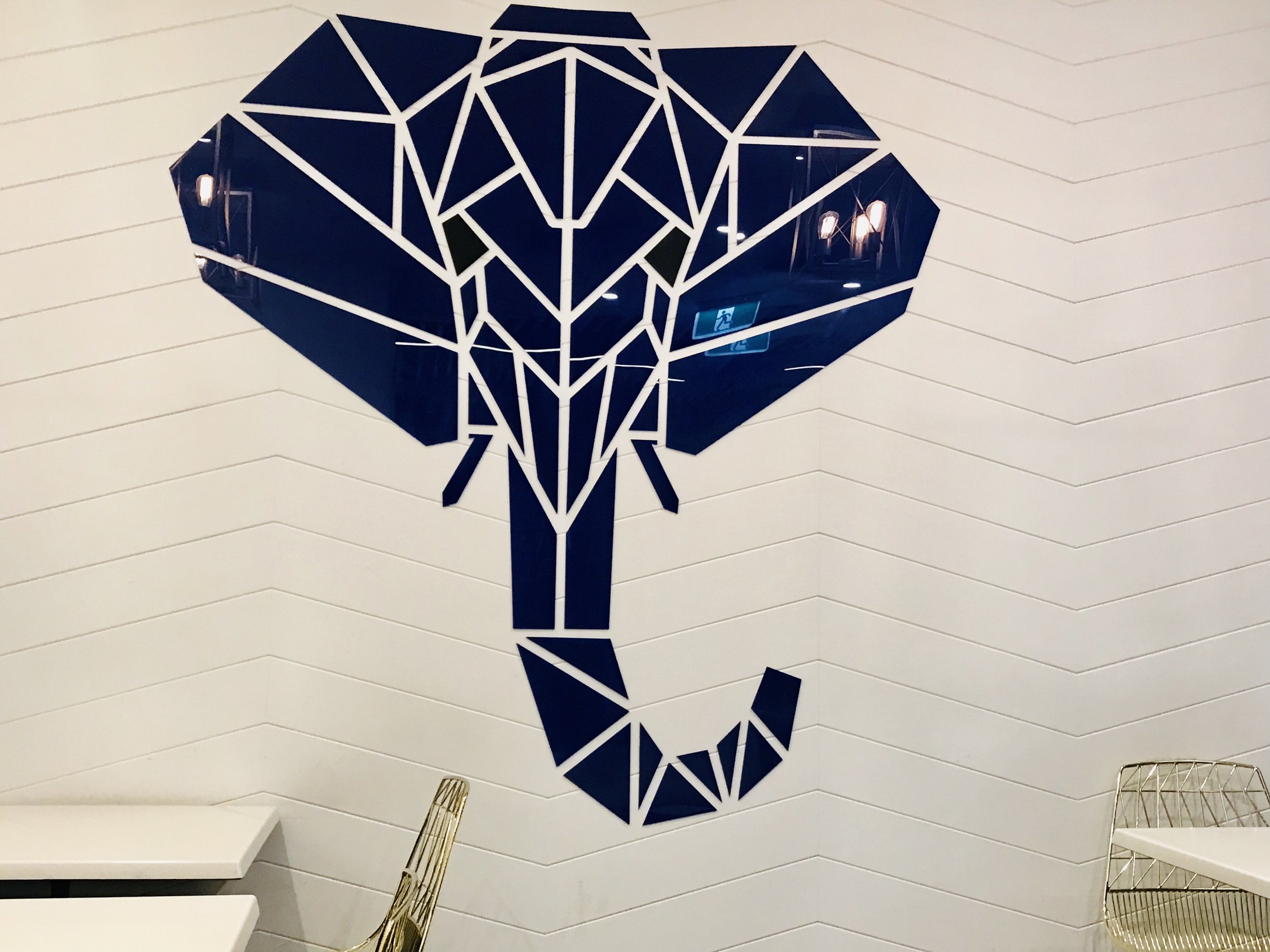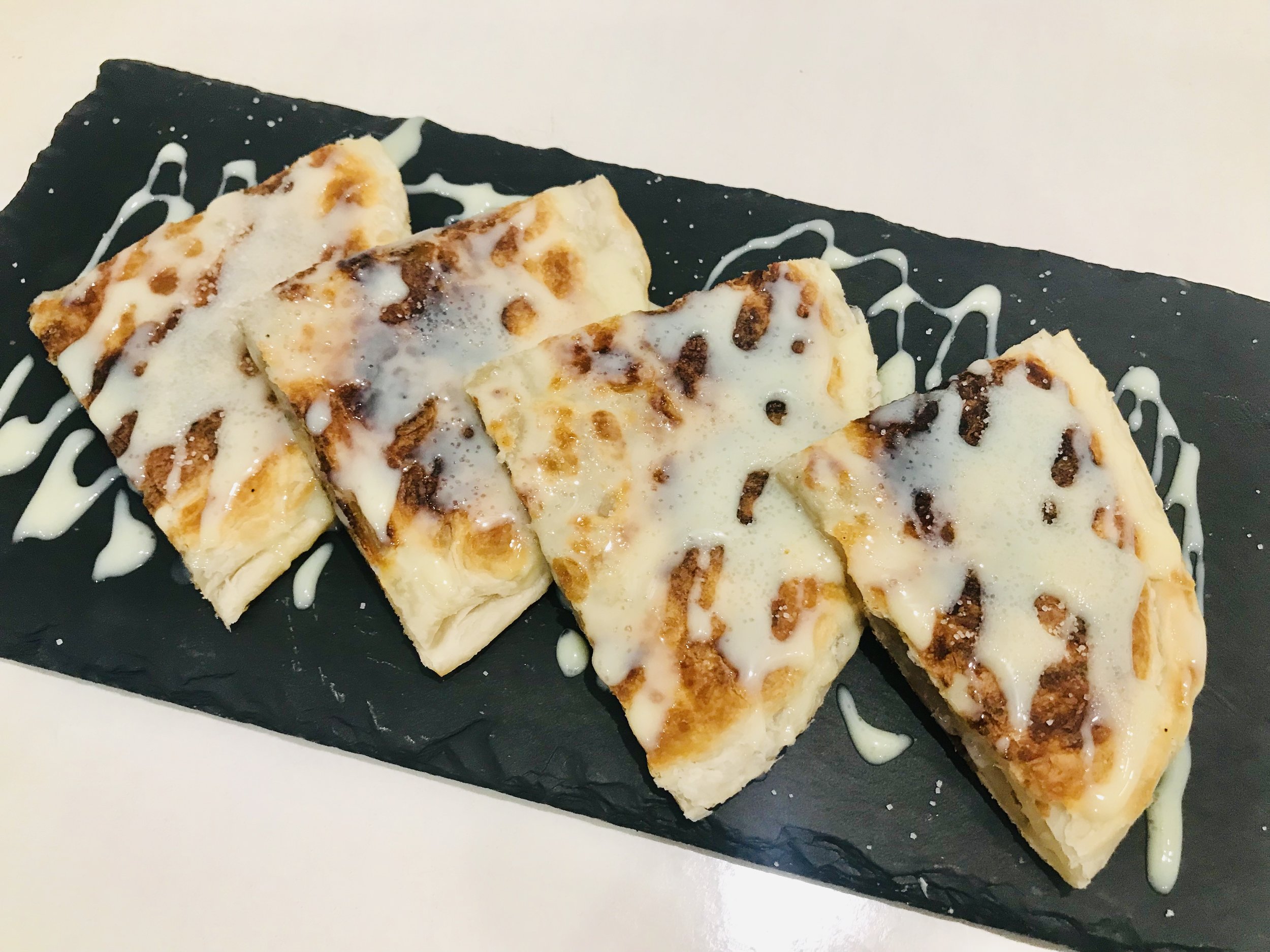 Blue Elephant Thai
Oxford Square
63 Oxford St
Surry Hills, Sydney
This simple place does a busy trade in take away but also has a smallish area for those wanting to eat there. These tables do seem to be regularly used though. The menu is varied with plenty of different protein options that you can combine with different noodles and sauces.
We started with a serving of chilli salted squid. It was coated in ground chilli salt and spices and deep fried till golden and tender. It all came with a tasty dipping sauce and fresh lime.
It's hard not to have a curry when eating Thai food. We decided this was a good mantra and chose the green curry chicken. It was a good sized serving with plenty of tender chicken and veggies. The green curry sauce itself was delicious with a nice kick to it. We ate every last drop using the boiled rice to soak it all up.
To mix things up a bit we also had a serving of hokkien noodles. These came stir fried with fresh vegetables, egg and beef slices. It was a hearty dish with plenty of flavour.
The finale was outstanding. The banana roti was layers of freshly made crispy roti filled with sugared banana slices and all drizzled with condensed milk. It was such a good dessert. We'd gladly have this again and again.
Blue Elephant Thai is a place to grab a quick tasty meal. The food is fresh and the servings are a good size at good prices.