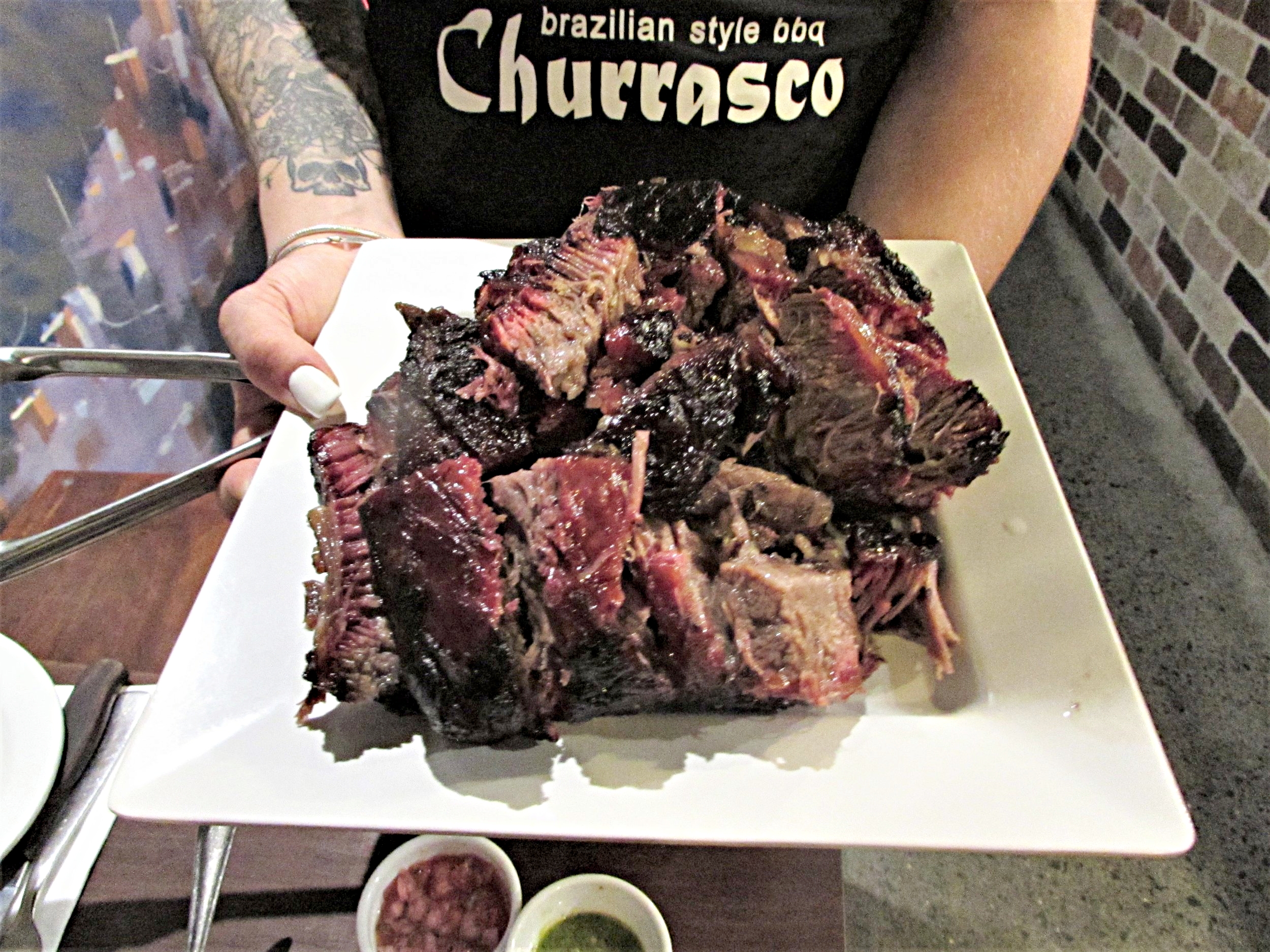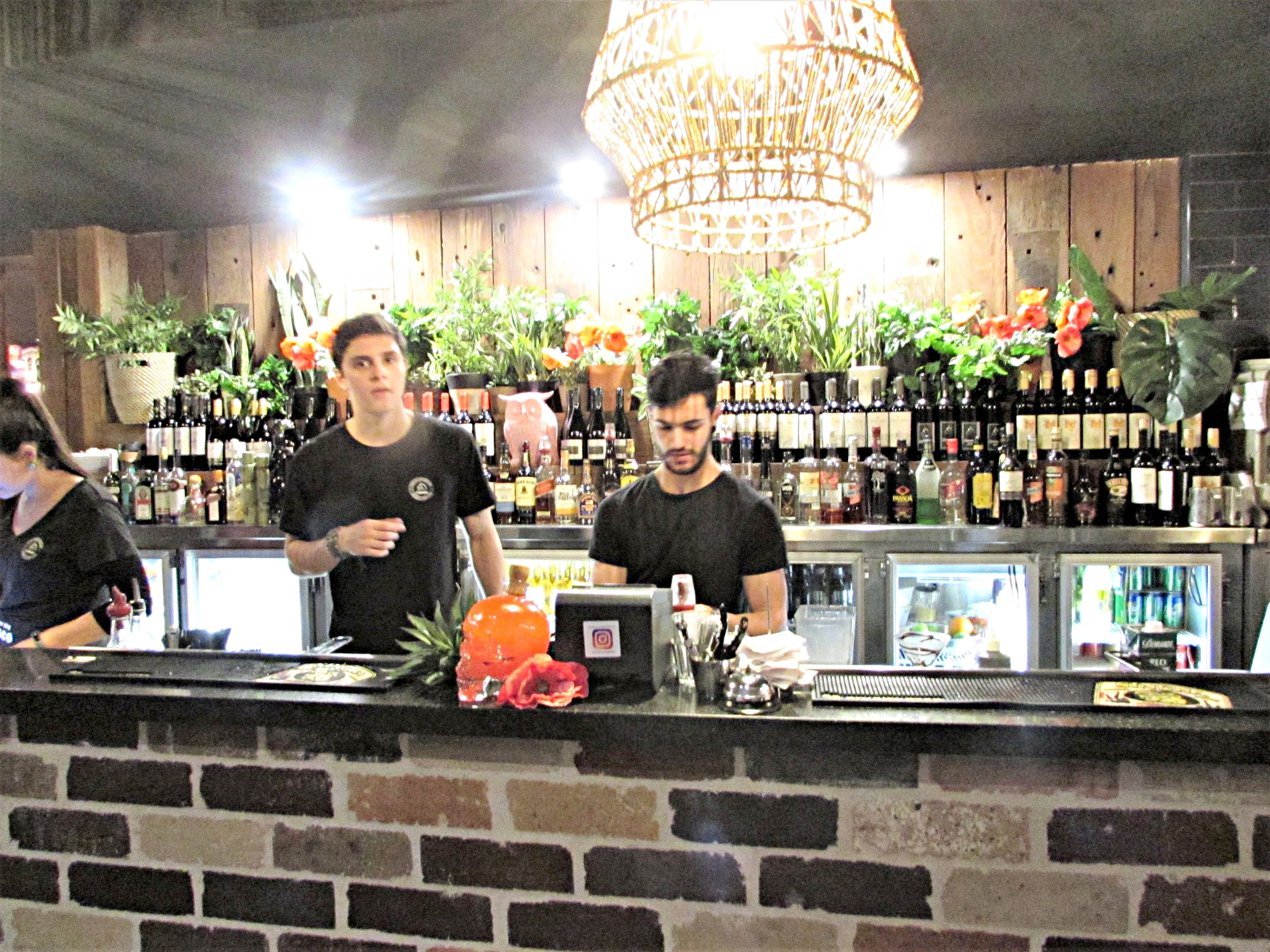 Churrasco
238/240 Coogee Bay Rd
Coogee, Sydney
On arrival at Churrasco on a Friday night there is distinct 'end of the week' Friday vibe. Beaming smiles everywhere, cocktails lined up at the bar and some Brazilian tunes.
We were greeted by our friendly hostess who took us straight to our table. After explaining how the Churrasco worked with a fun green GO and red STOP sign on the table we selected cocktails from the list. A Rio Martini was refreshing and delicious with lychee and lime. Count N had the house white which was a lovely white blend from Southern NSW.
Now for the Churrasco feast! And a feast it is, being all you can eat! Rice, cheesy potato bake, black beans, salad and spicy condiments were delivered which could be replenished on request.
After this a conga line of wait staff came by with fresh delights from the kitchen, and importantly from the Brazilian grill! First was a wicked cheesy puff that was appropriately gooey and tasty on the inside. Then fries (remember – all you can eat!)
And then the meat…… freshly sliced and fresh from the skewer to at your table.
From the custom-made Smoker we tasted delicious and tender 6 hour Grain Fed Smoked Beef Ribs with Churrasco BBQ Sauce - just perfectly pink. Then 4 hour Smoked Churrasco Rubbed Pork Belly which was something never experienced before. A must try on your visit.
A selection of delights from the Churrasquiera (traditional BBQ) followed:
Succulent traditional Brazilian Style Picanha (Rump Cap) with Churrasco Seasoning.
Tender and juicy Lamb Rump marinated in Chimmi Churri.
Tangy Chicken Thigh Fillet in a traditional Brazilian Sauce.
Chicken Thigh Fillet wrapped in bacon – TDF!
Portuguese Style Pork Chorizo which was heavenly!
We didn't try everything as there was just so so much. All perfectly cooked and tasting wonderful! Our hostess advised us to leave some room for Churrasco's famous desserts – deep fried banana, deep fried pineapple accompanied by both caramel and chocolate dipping sauces. Truly heavenly and indulgent!
The Counts can recommend a dining experience at the Churrasco. Catering for intimate dinners for two people, families and large groups, the versatile spaces will ensure the right ambiance for your meal.
Churrasco is open for lunch on Sundays from 12pm, and dinner Monday – Sunday from 6pm.
The Counts dined as guests of Churrasco.