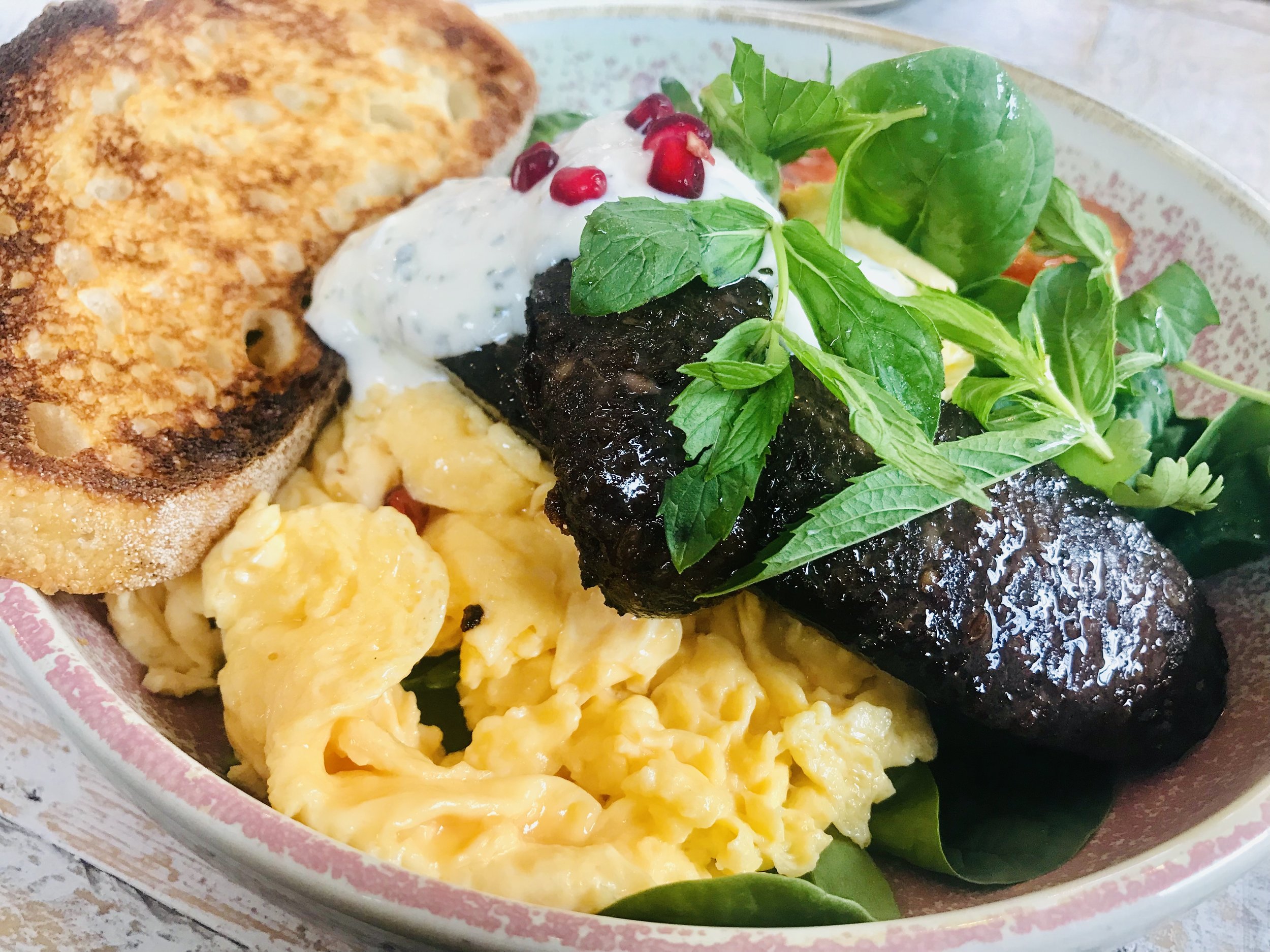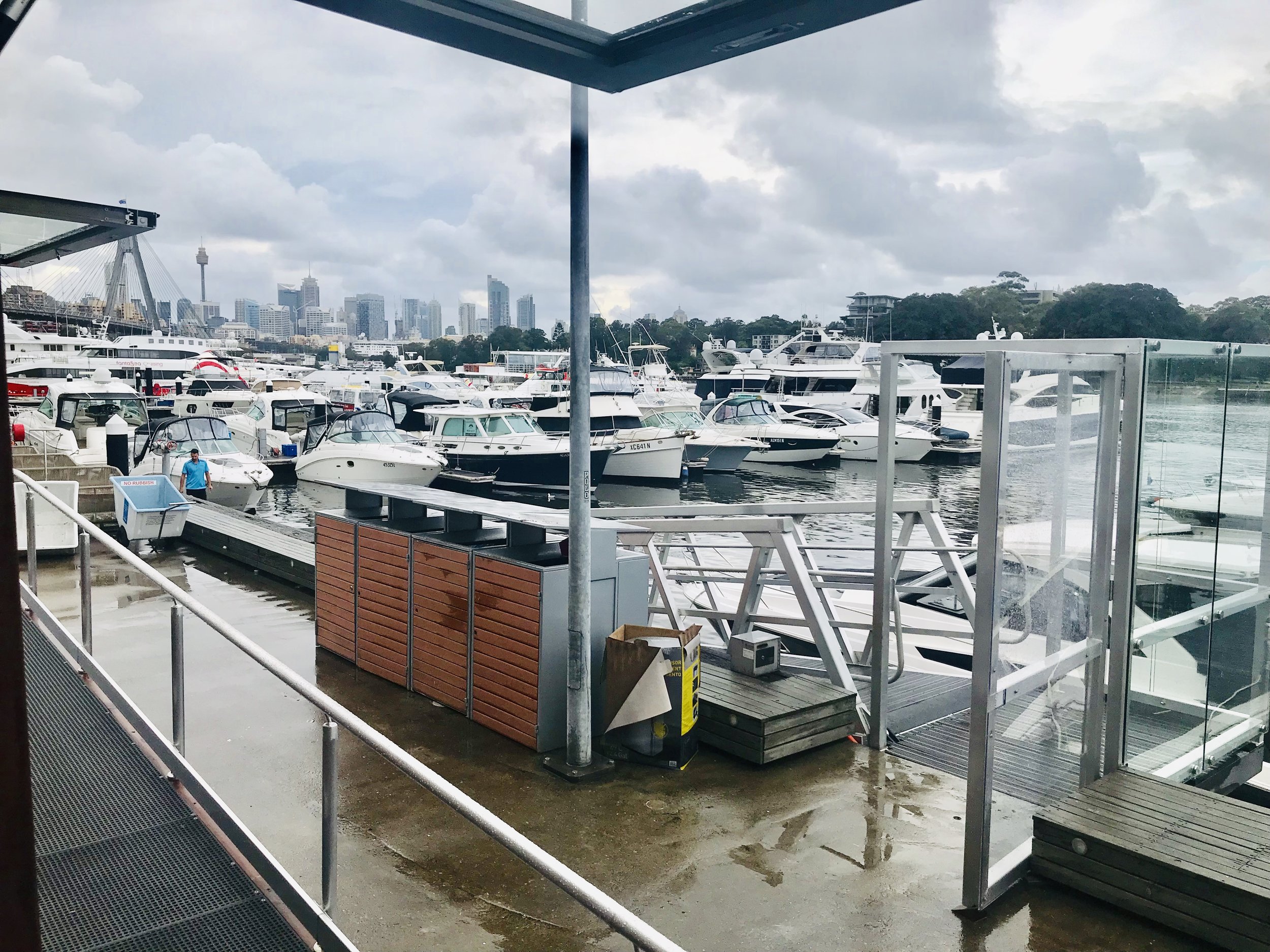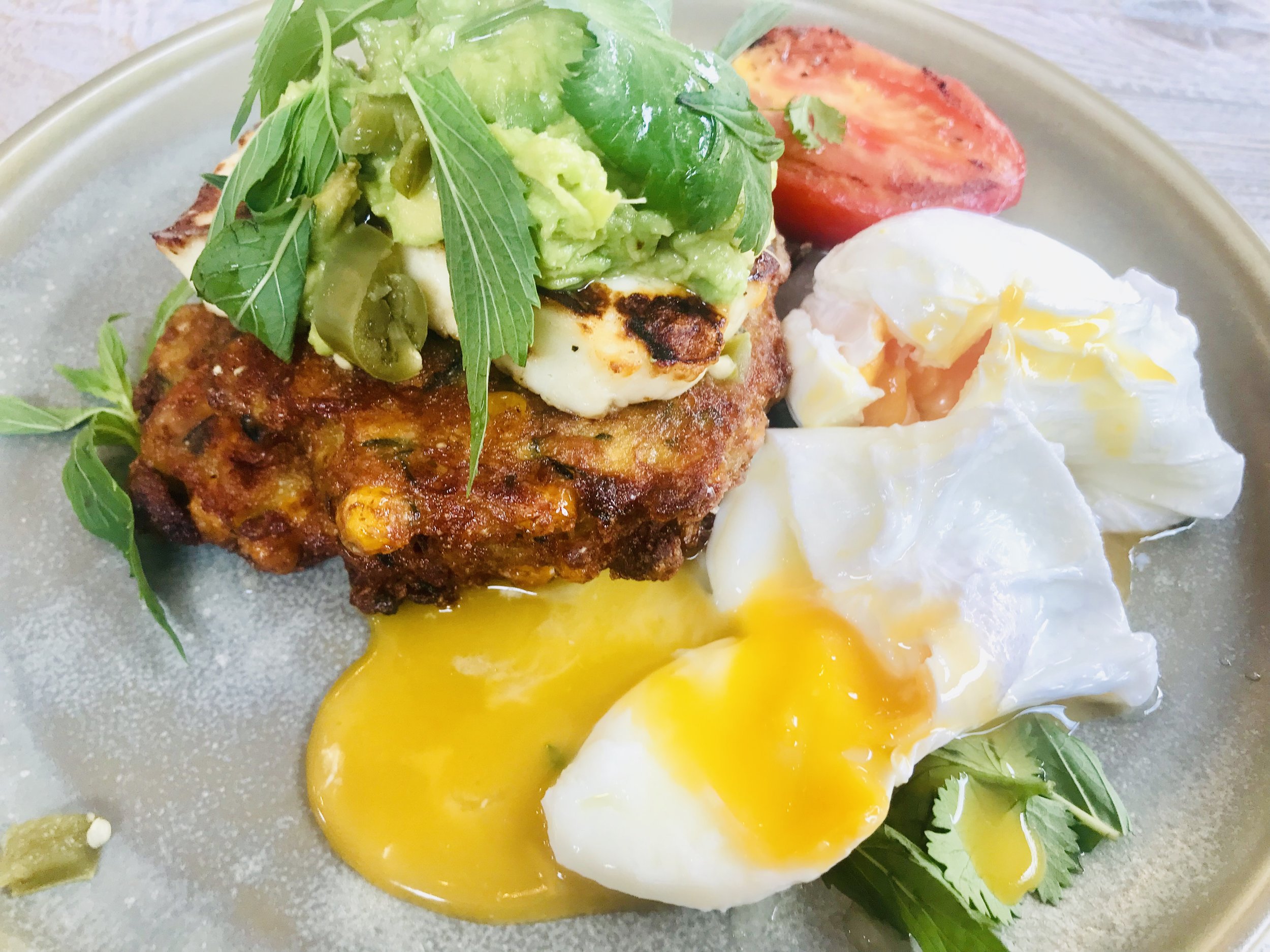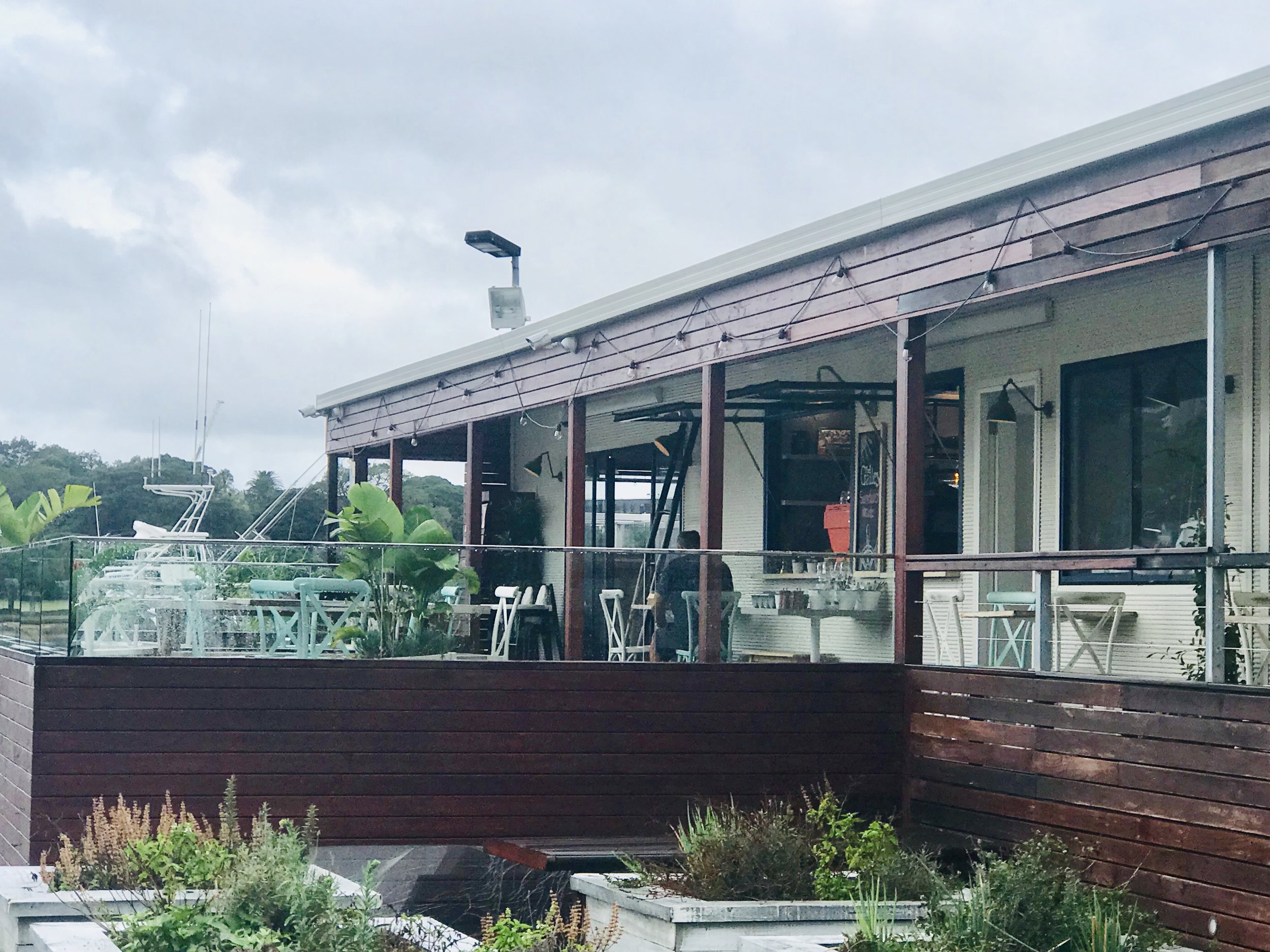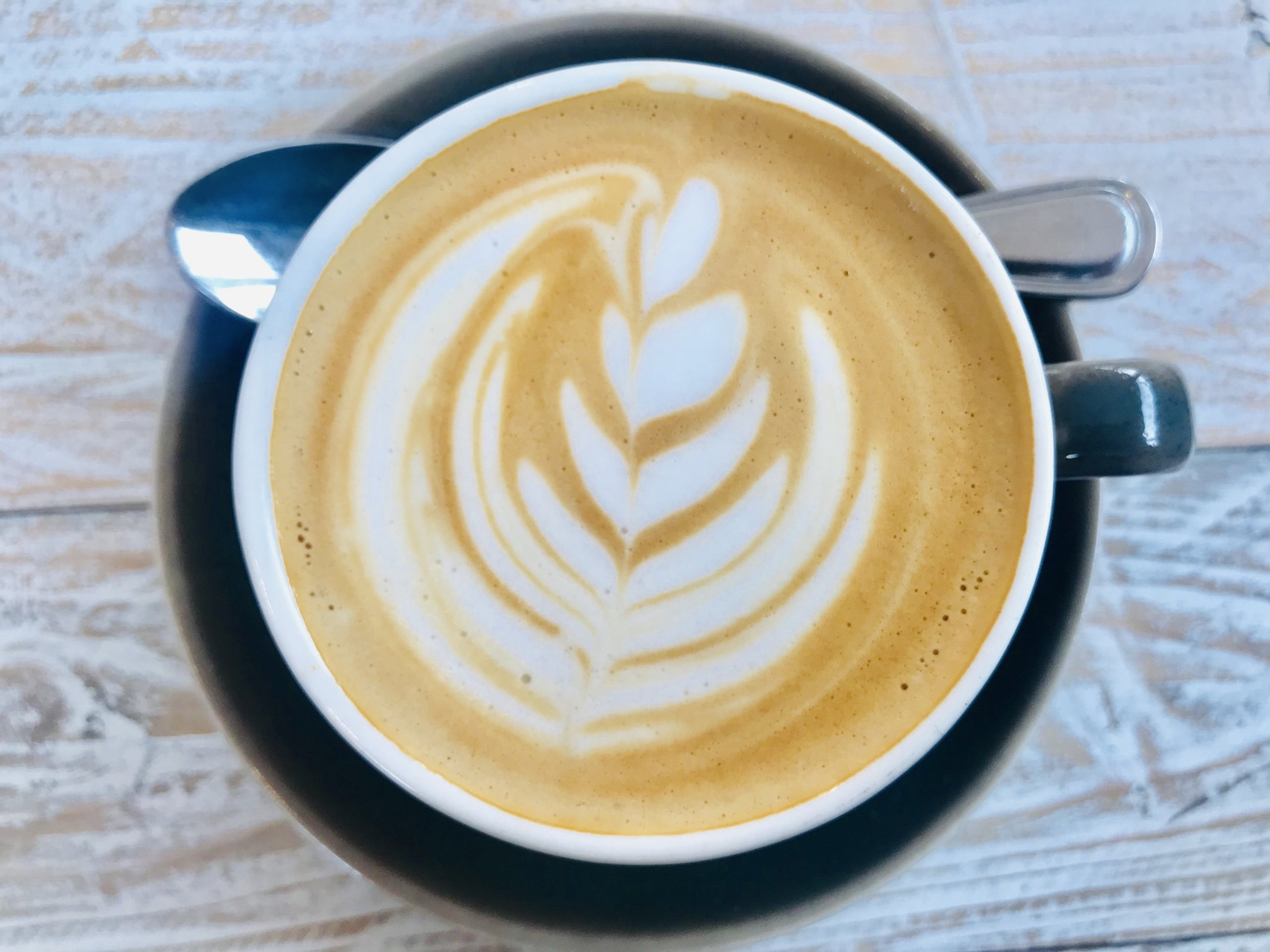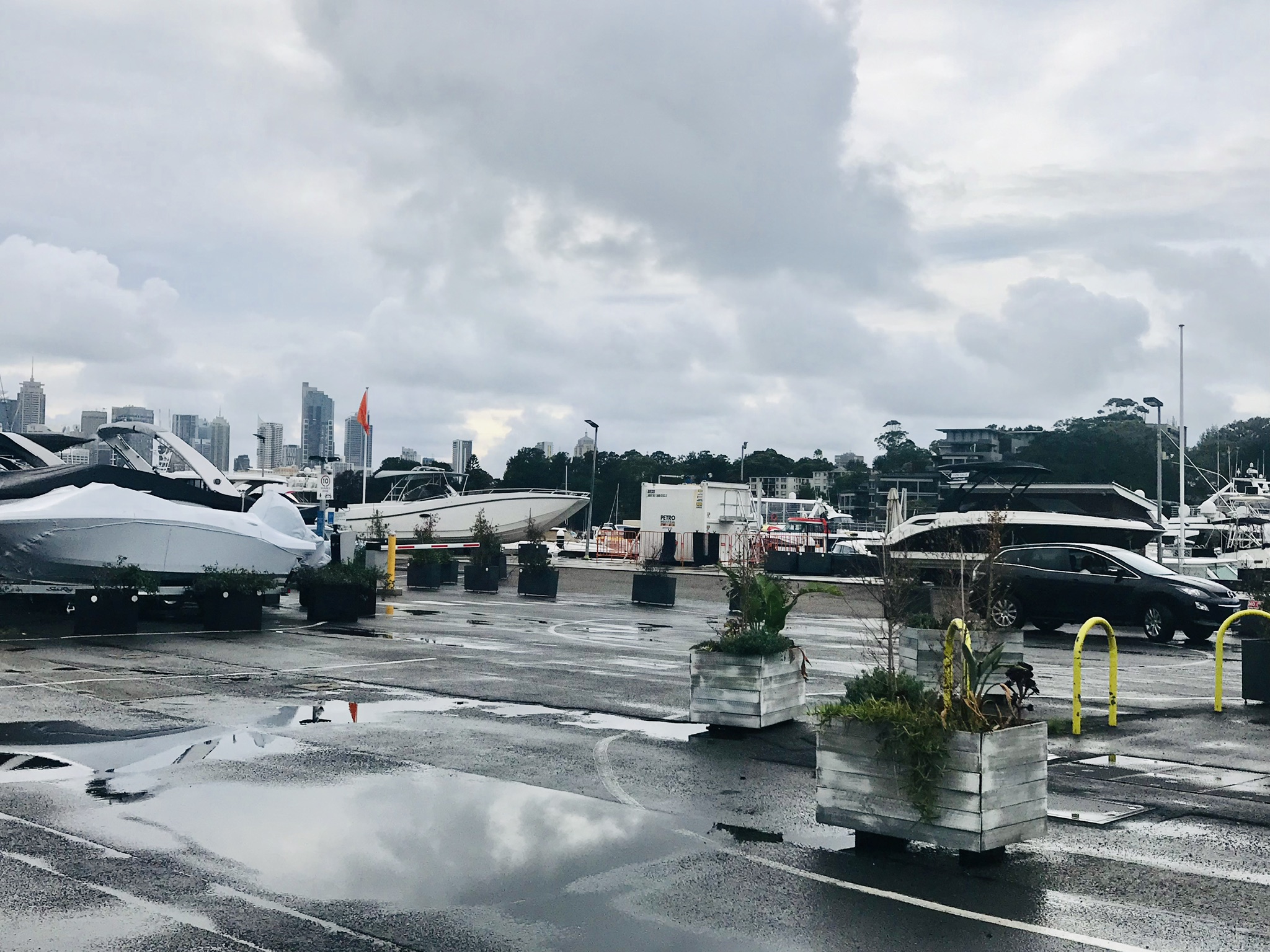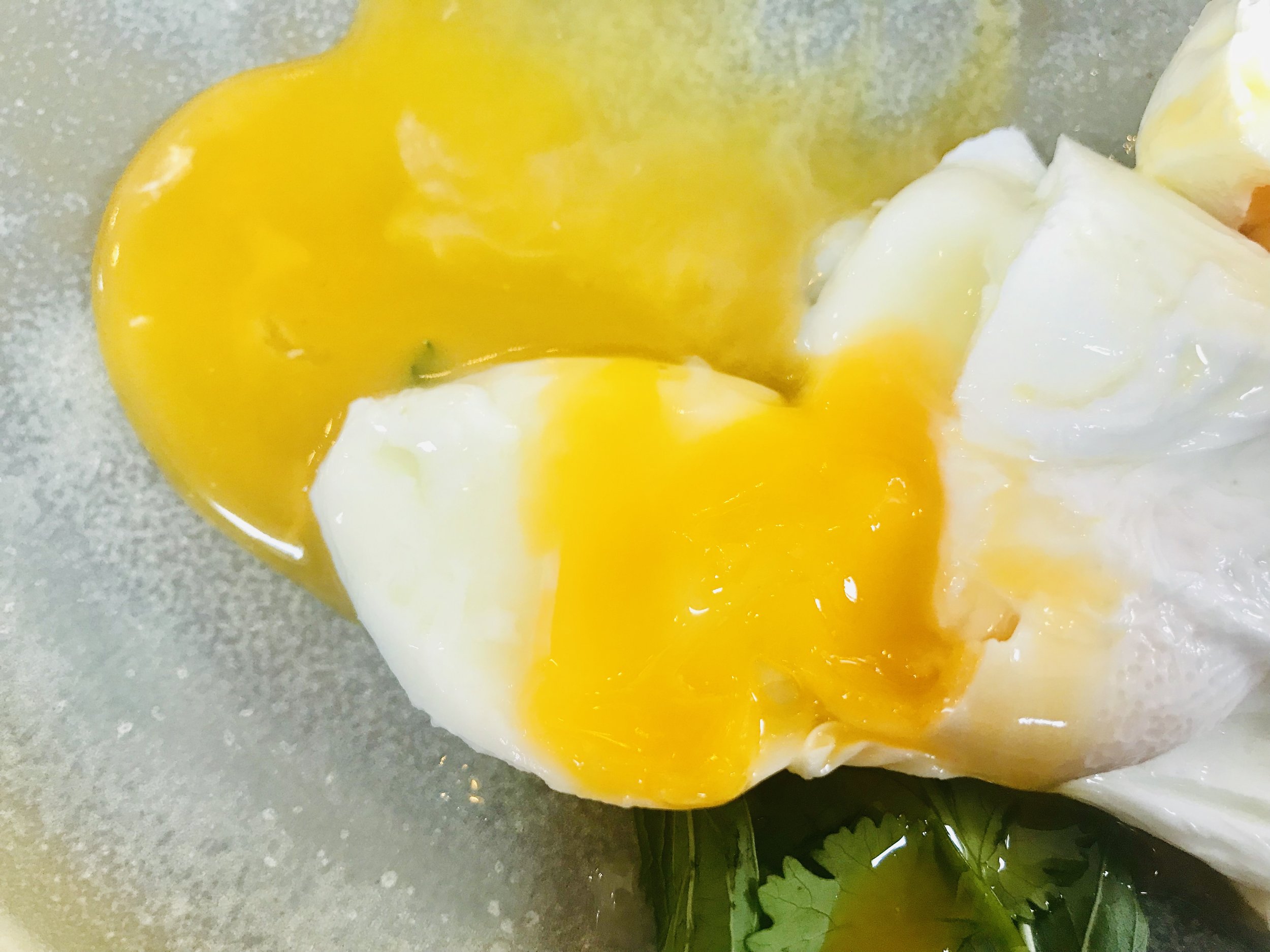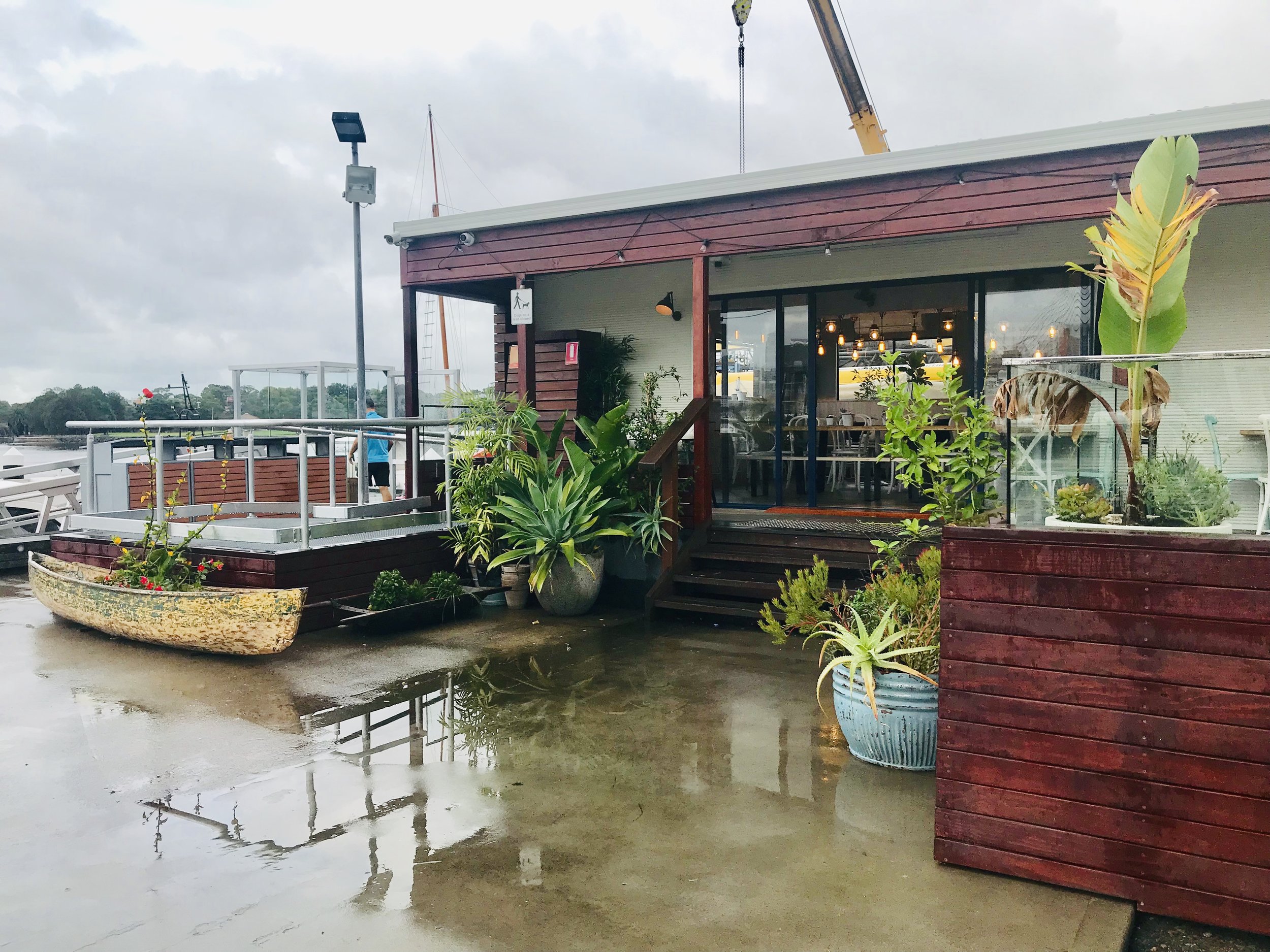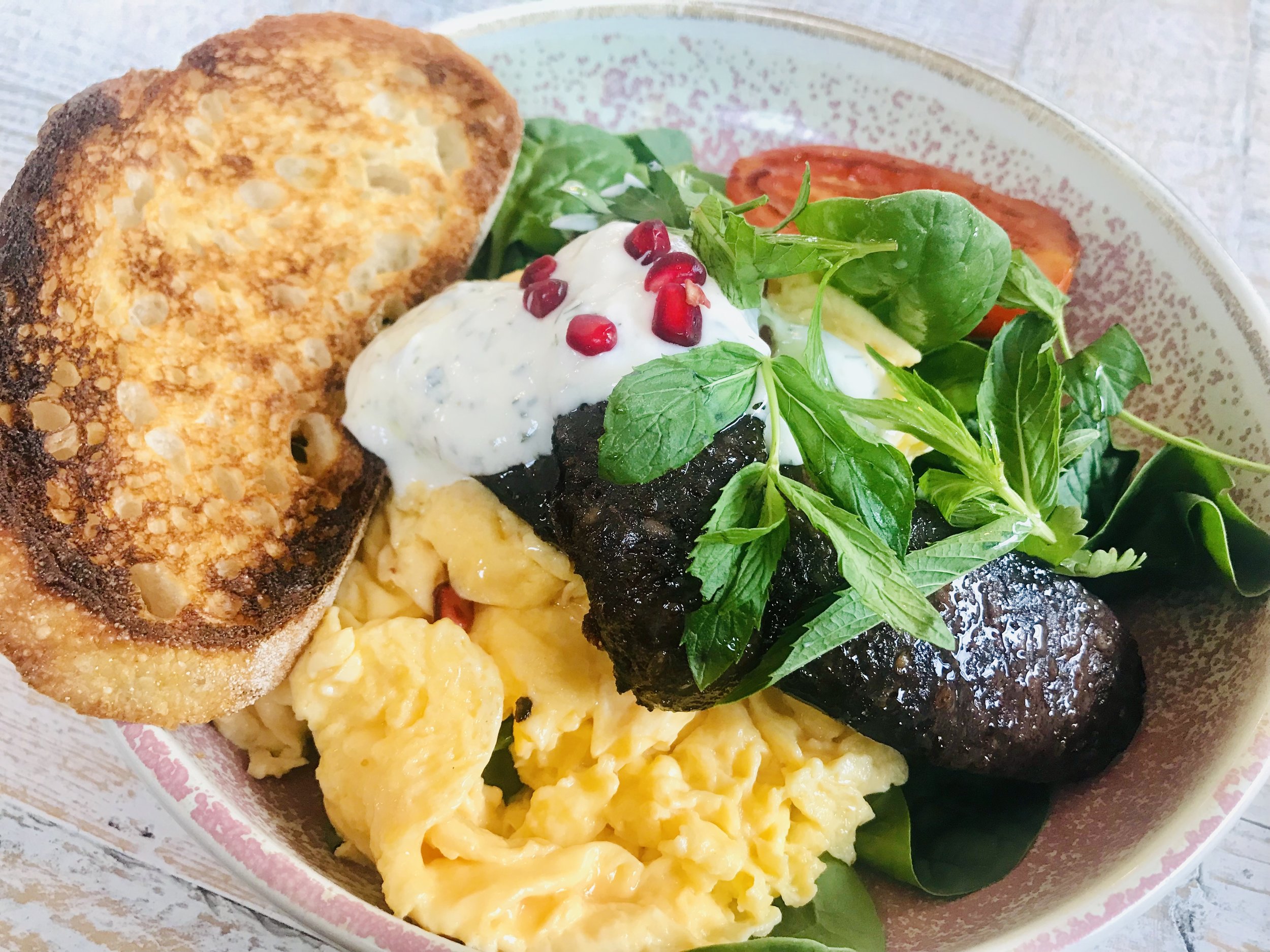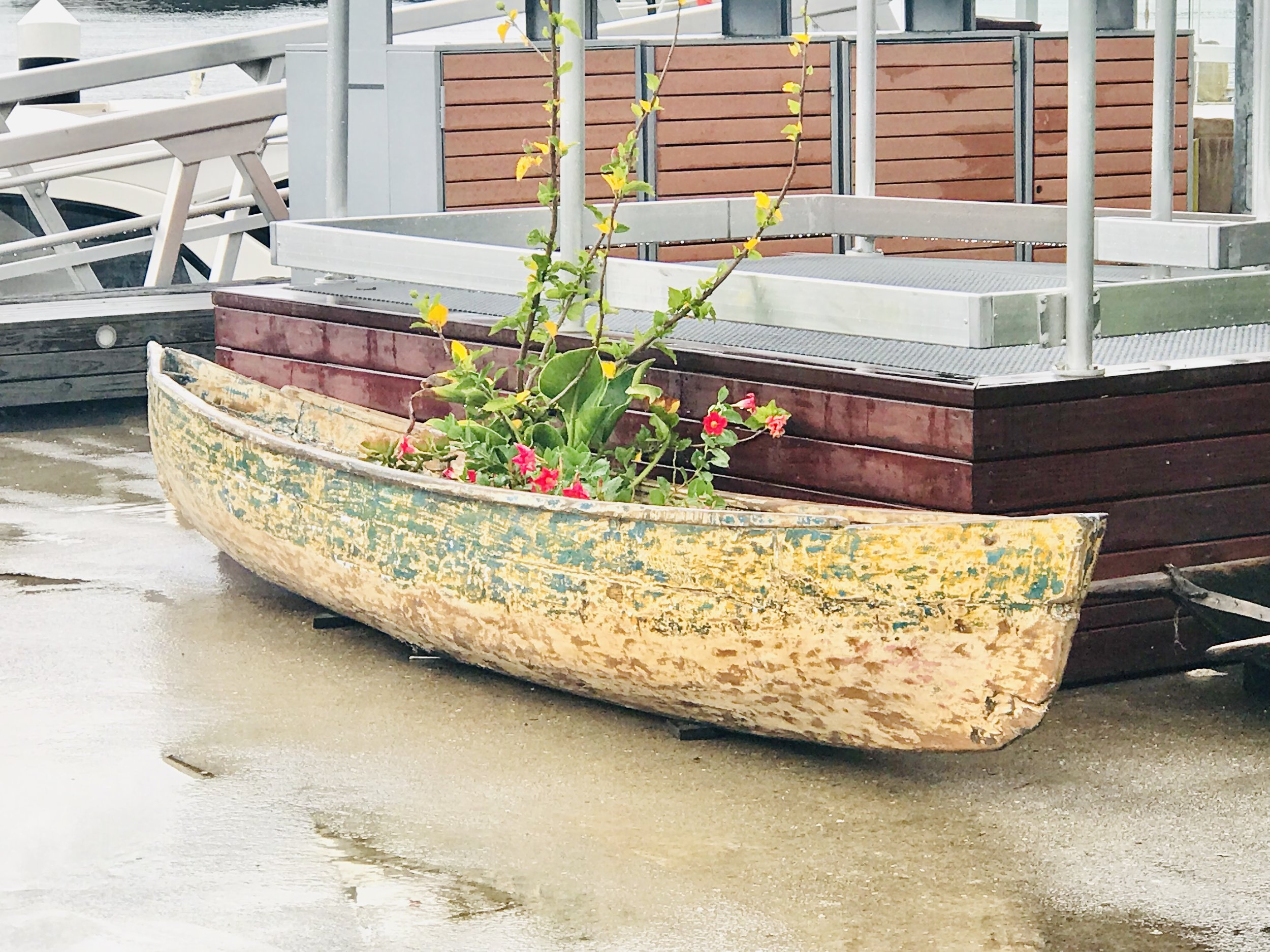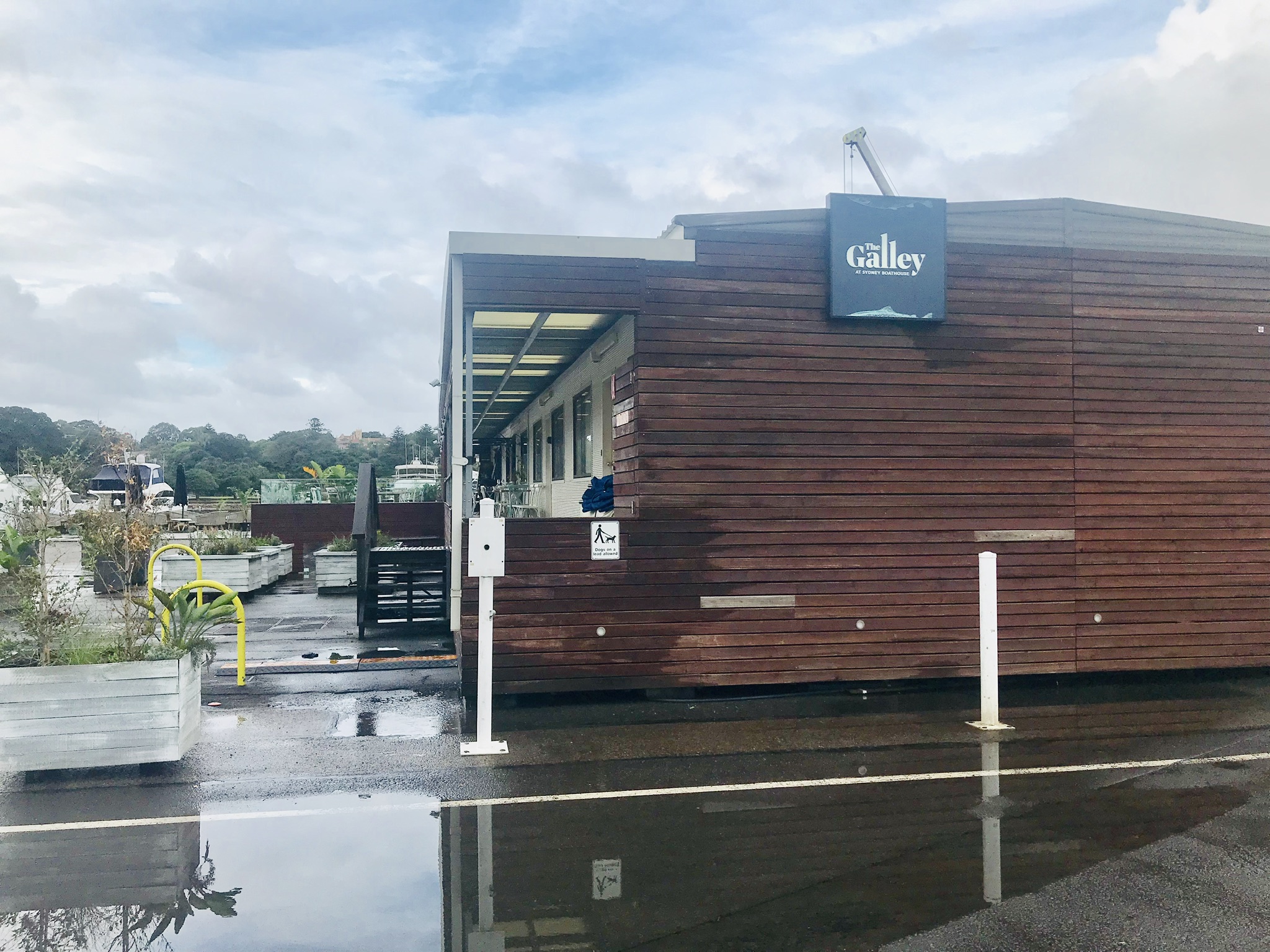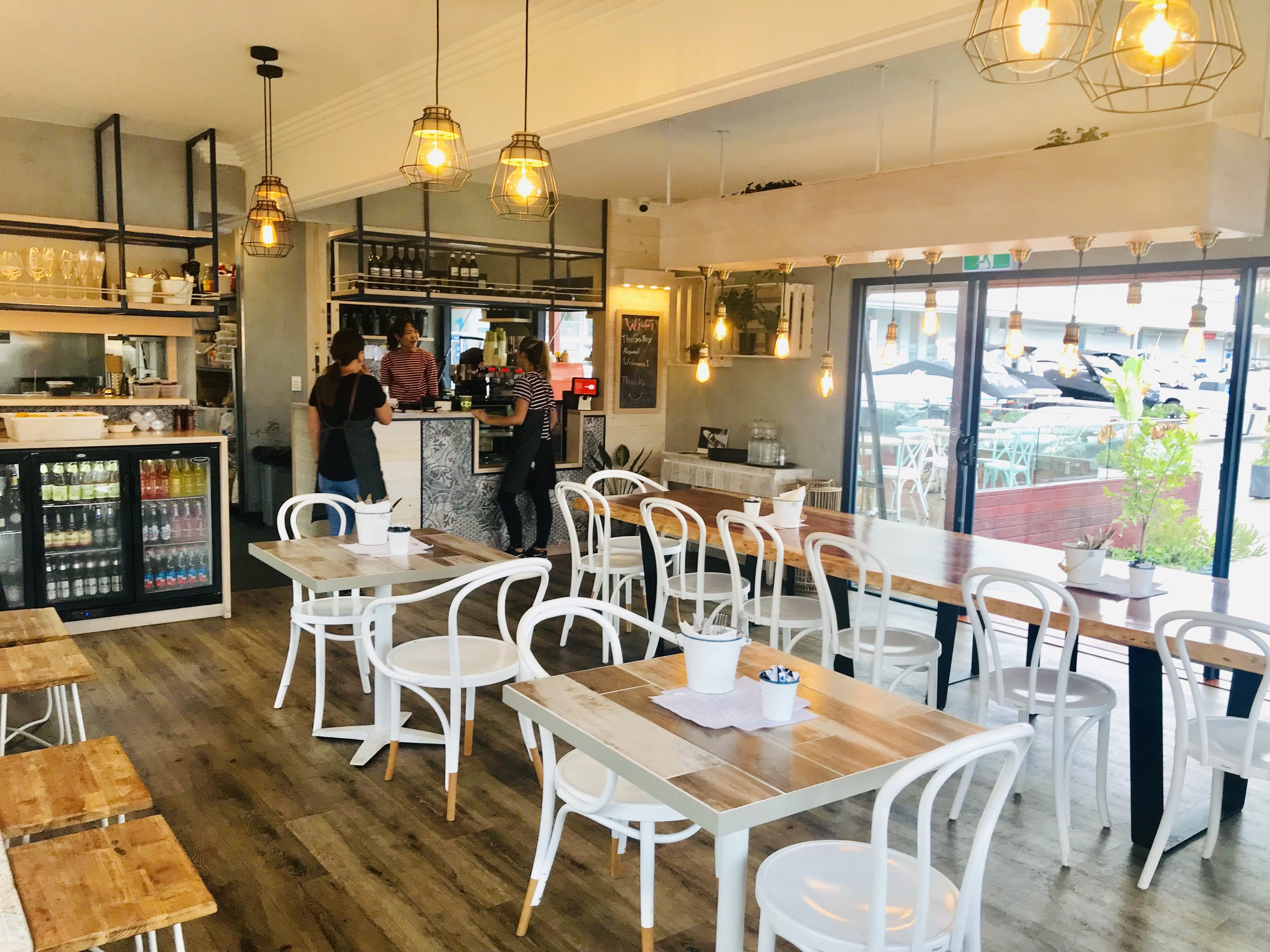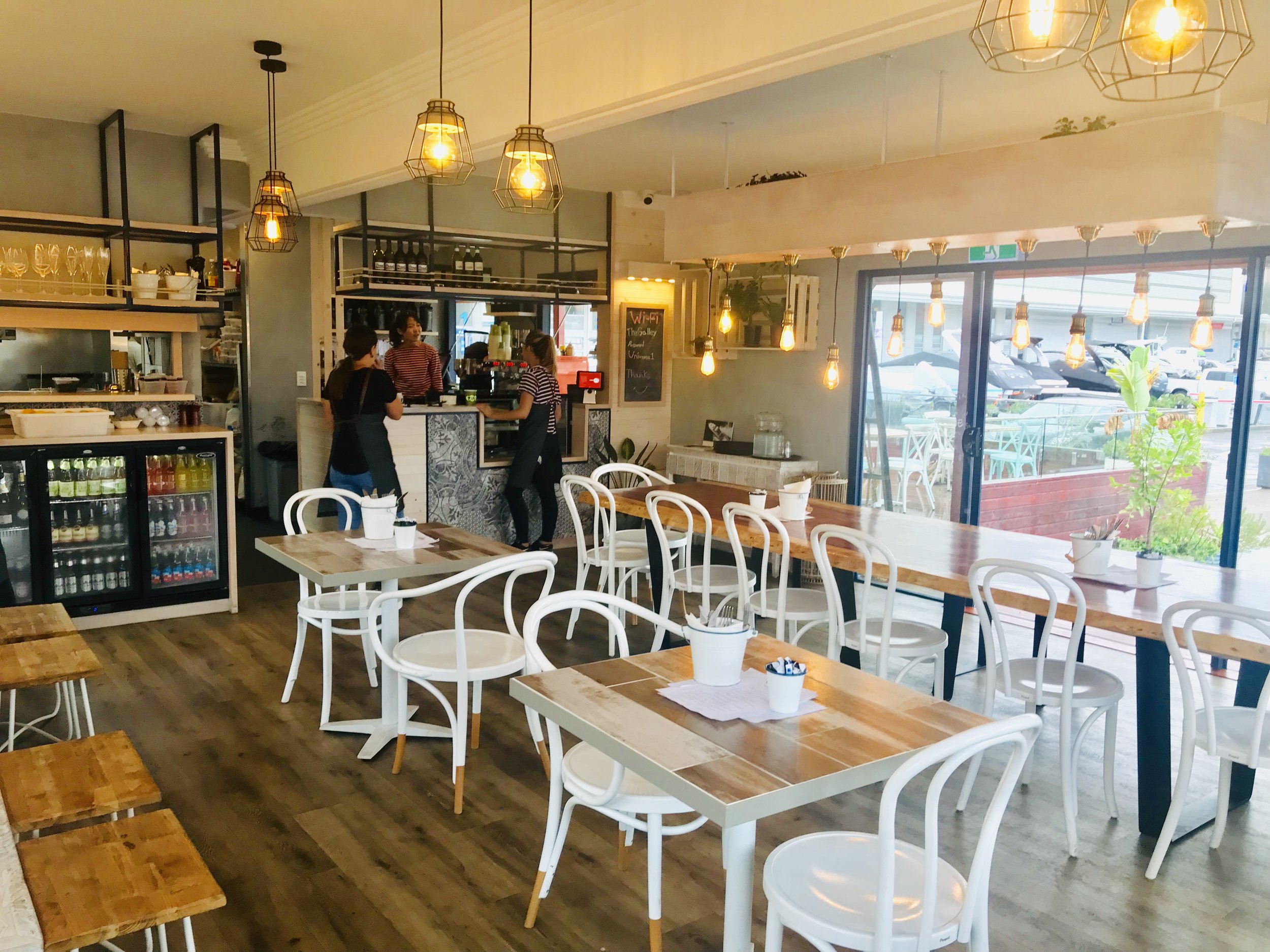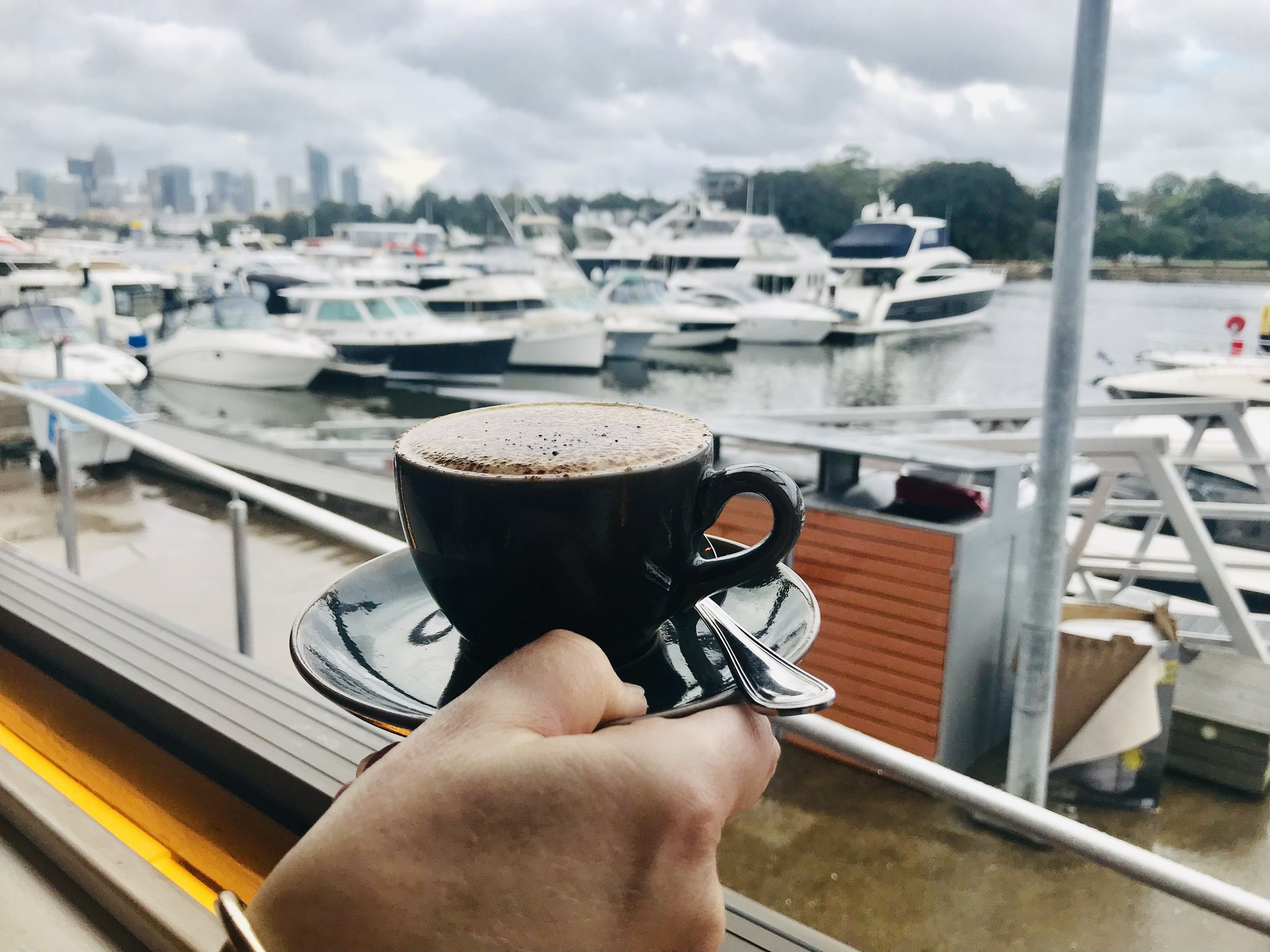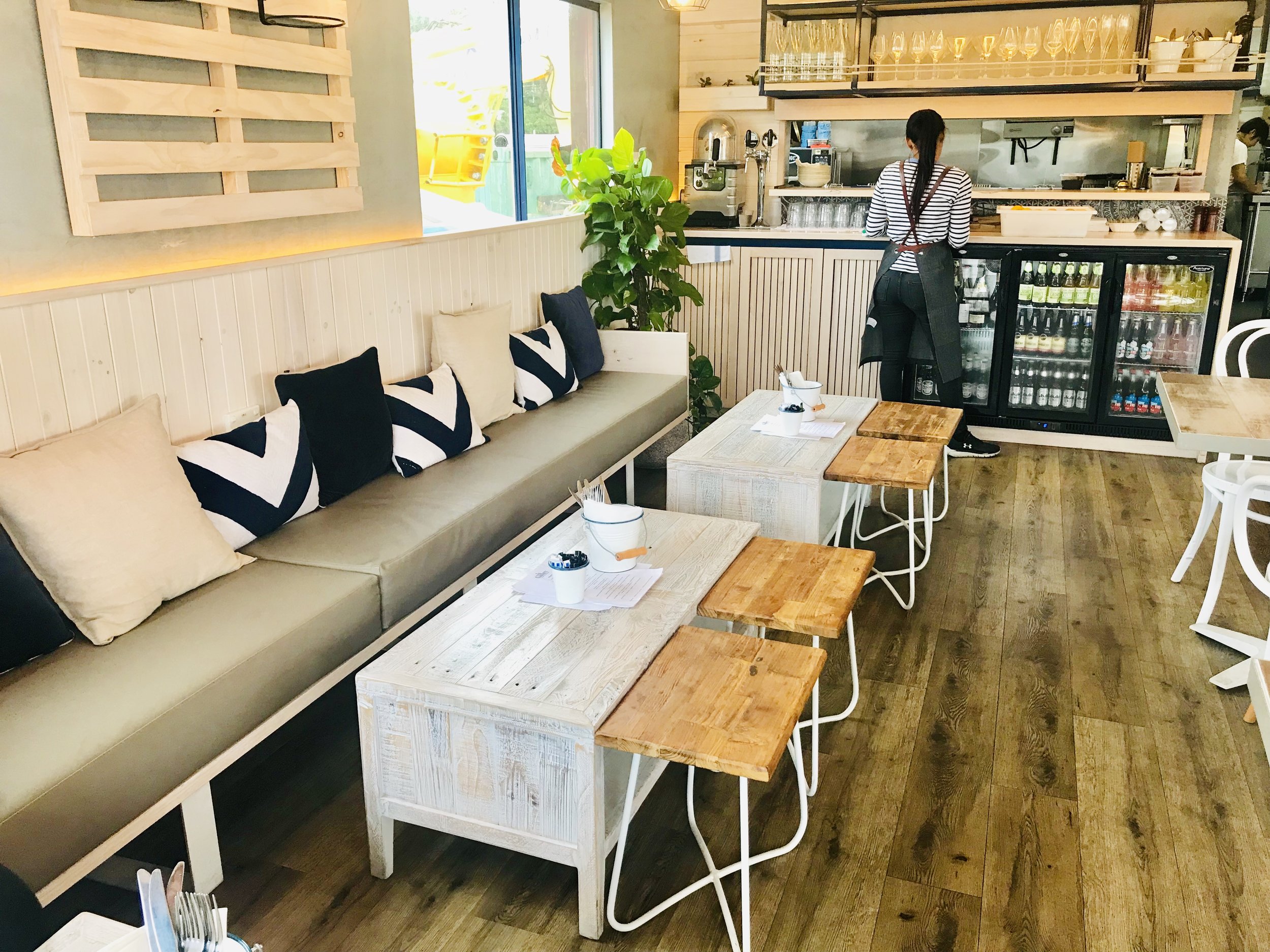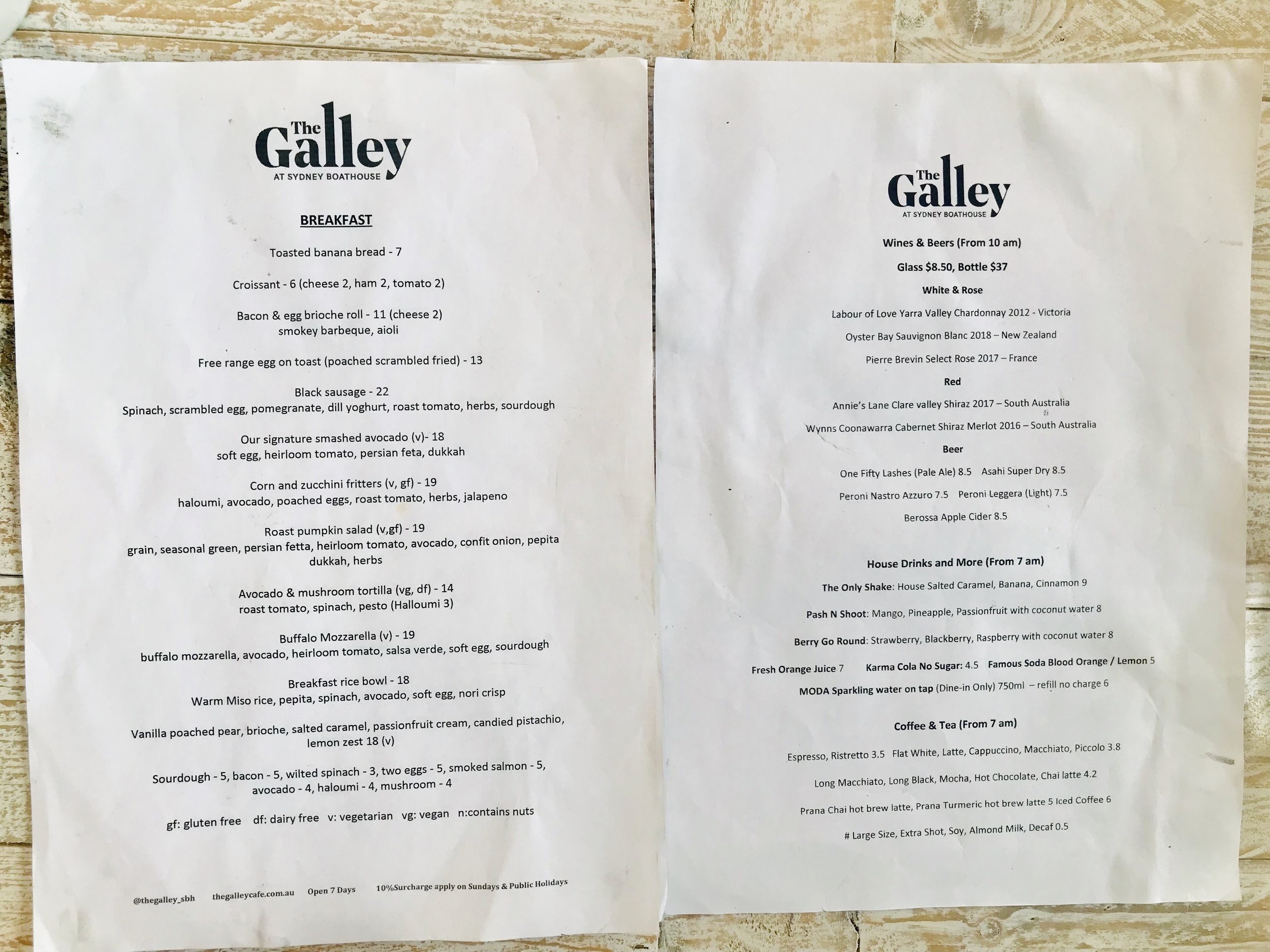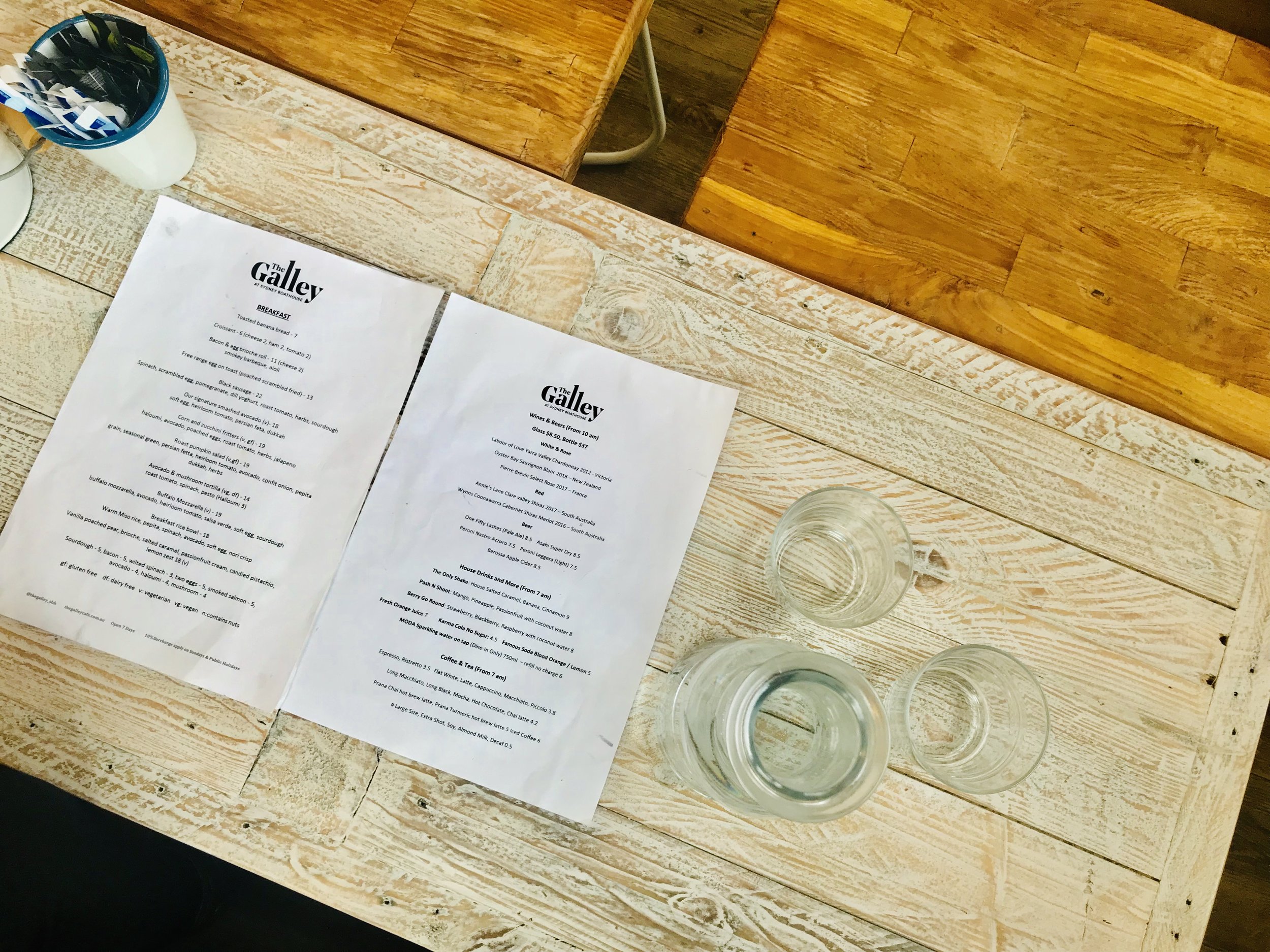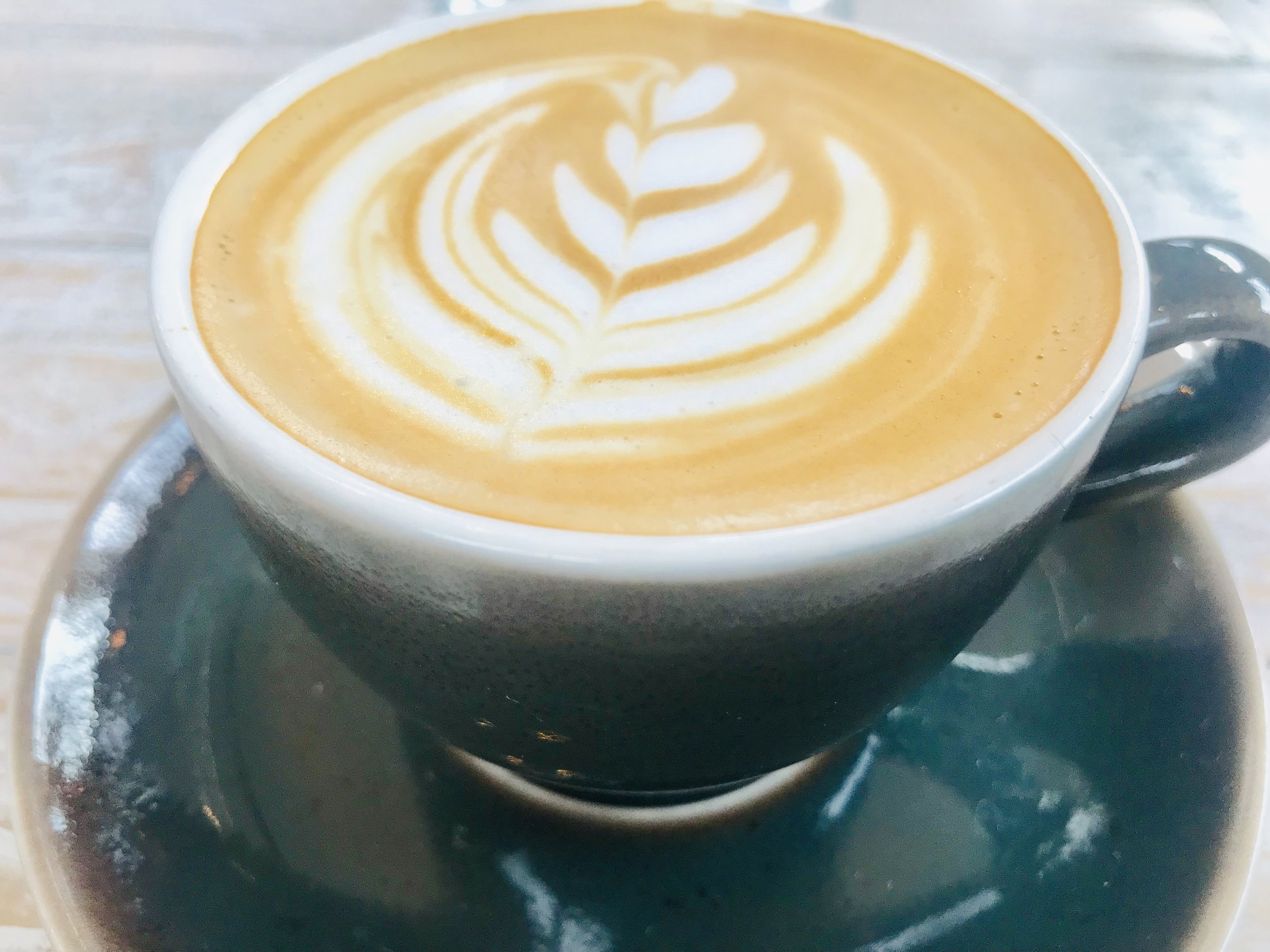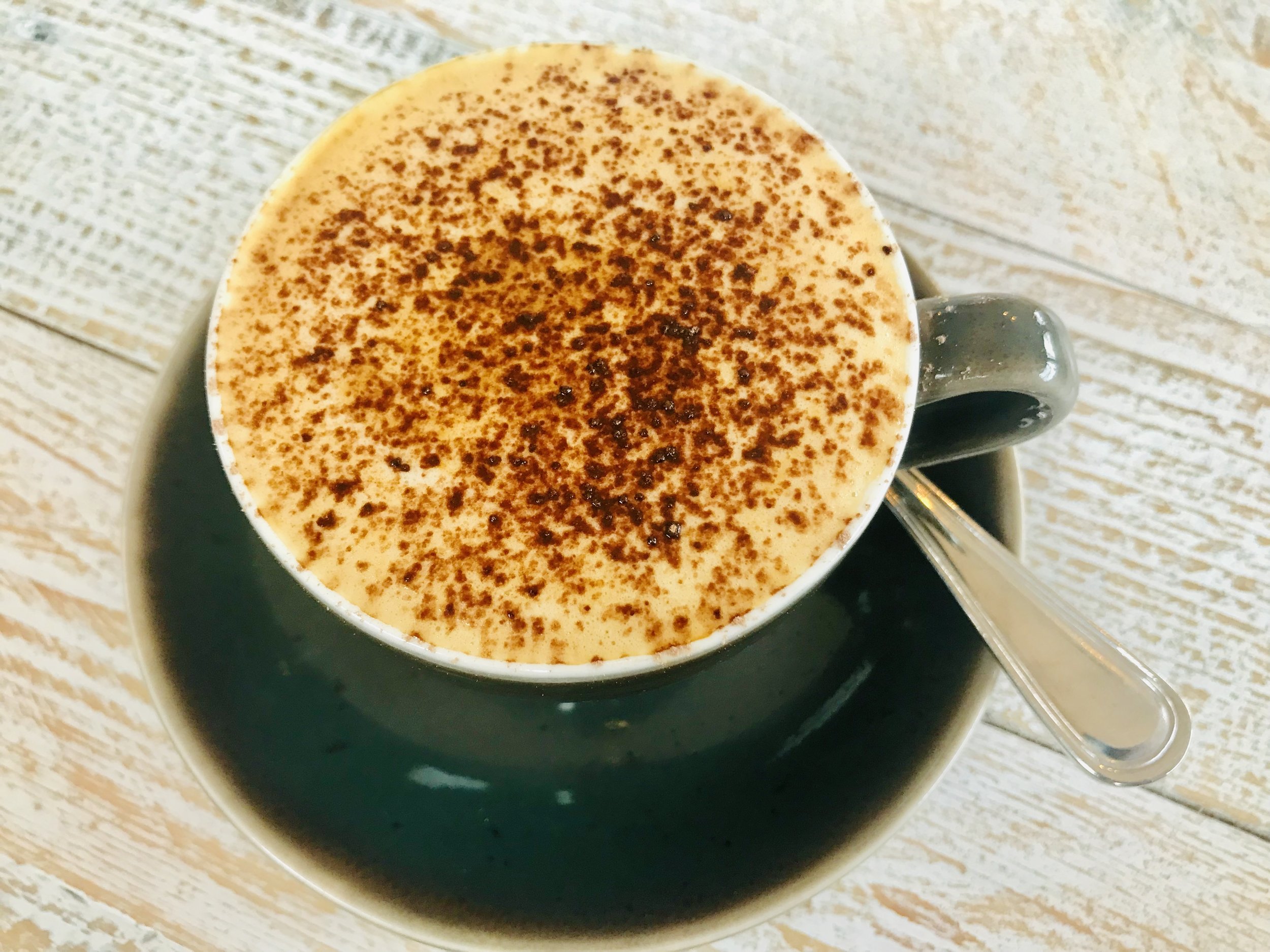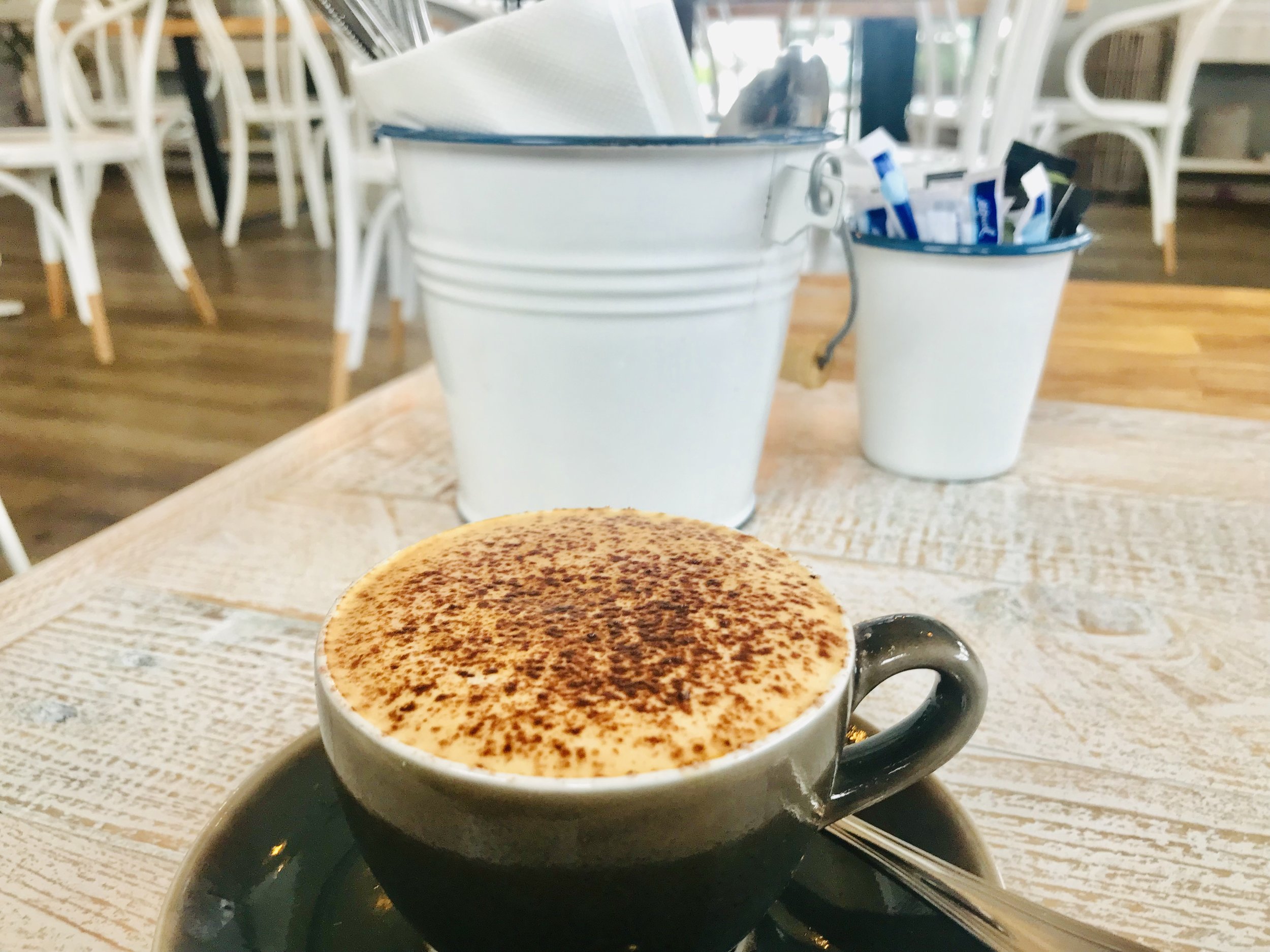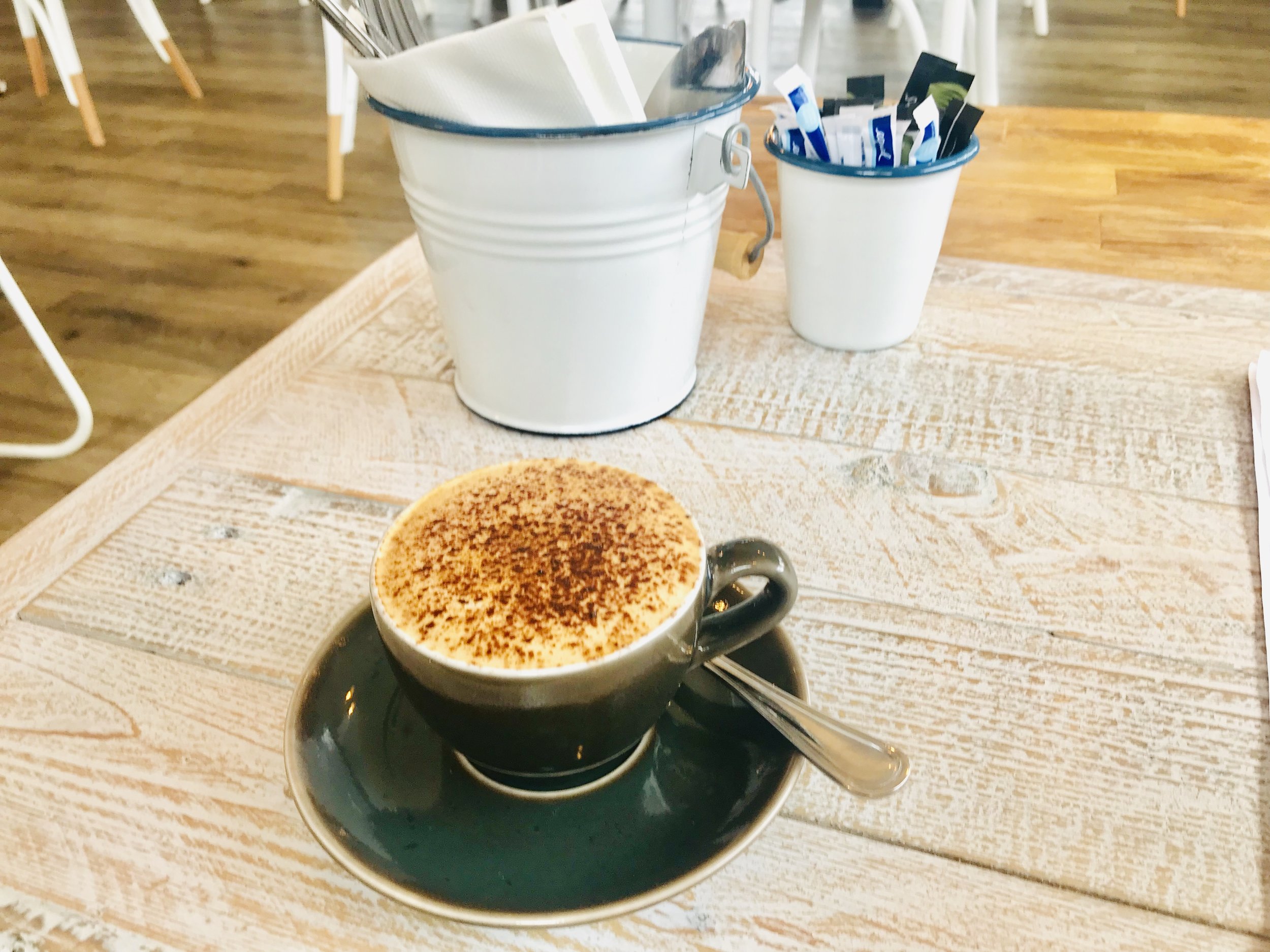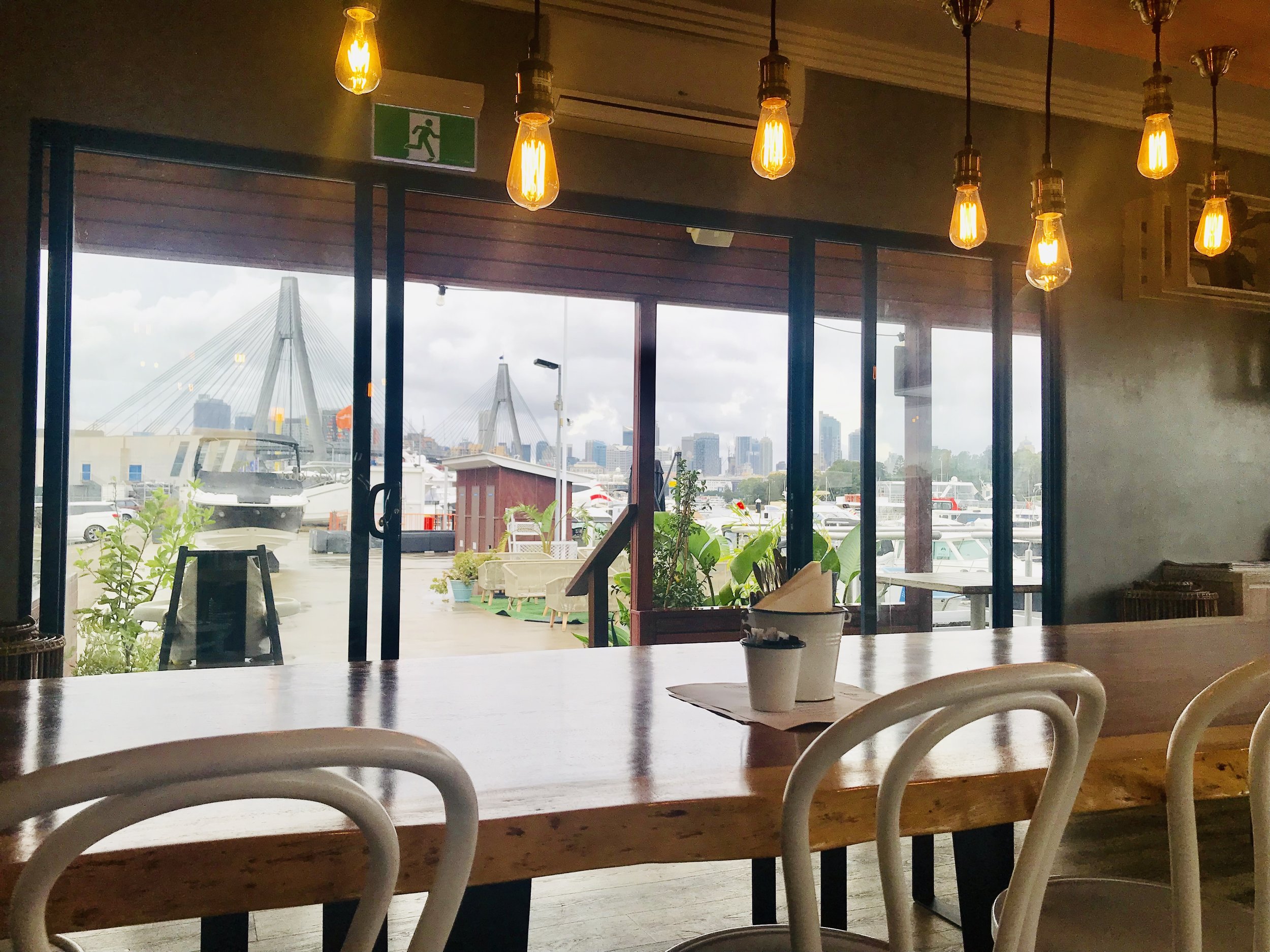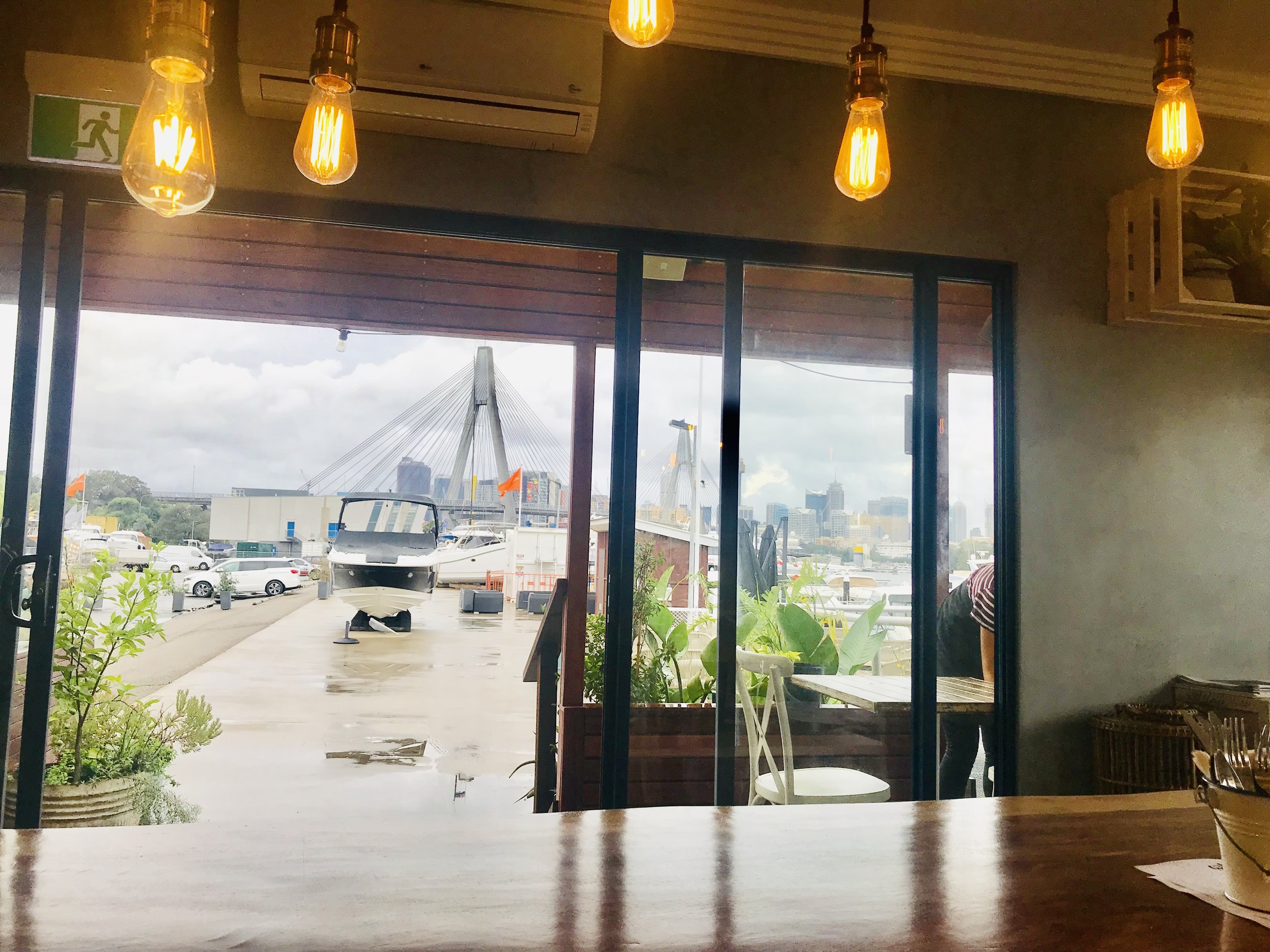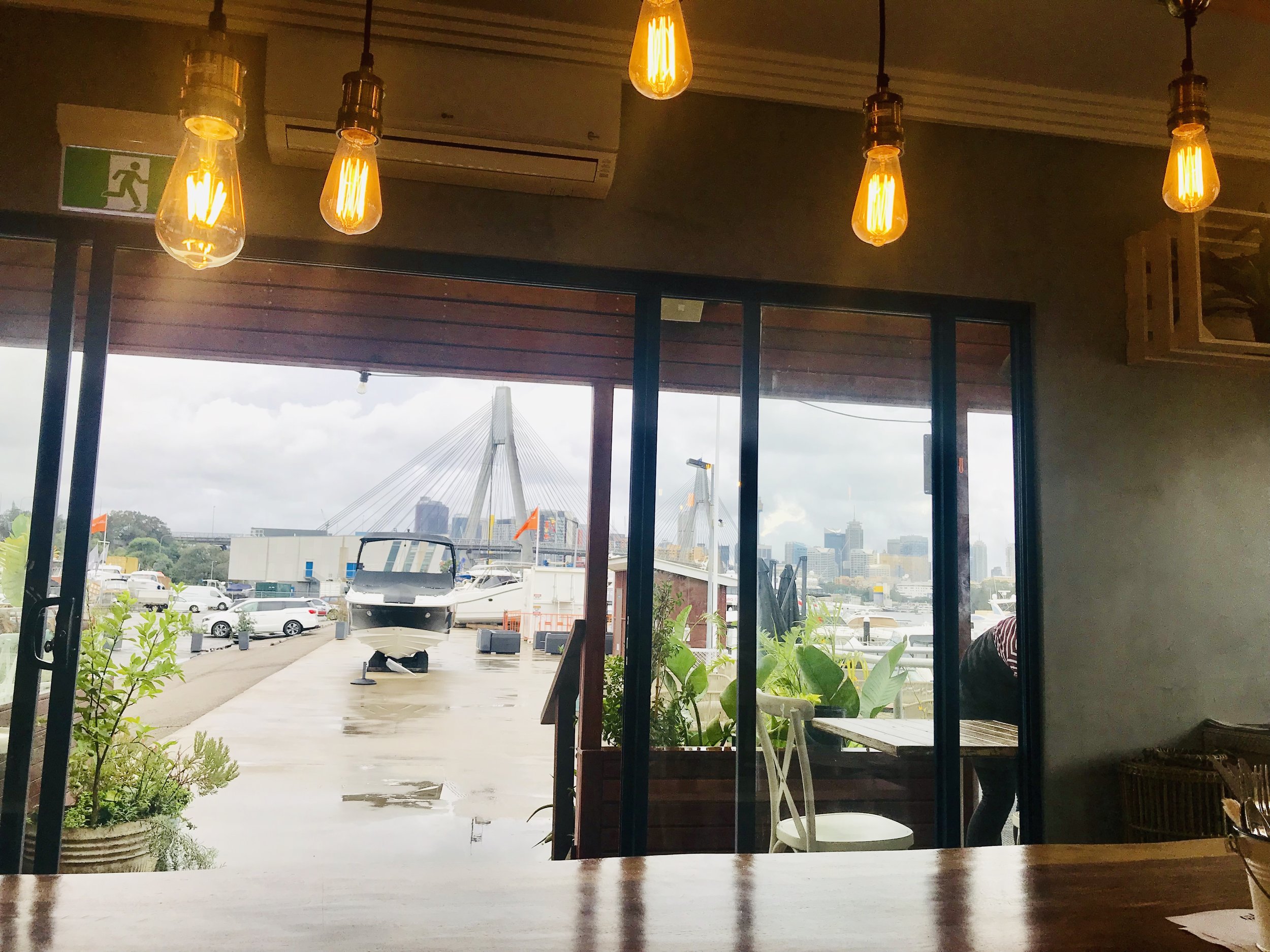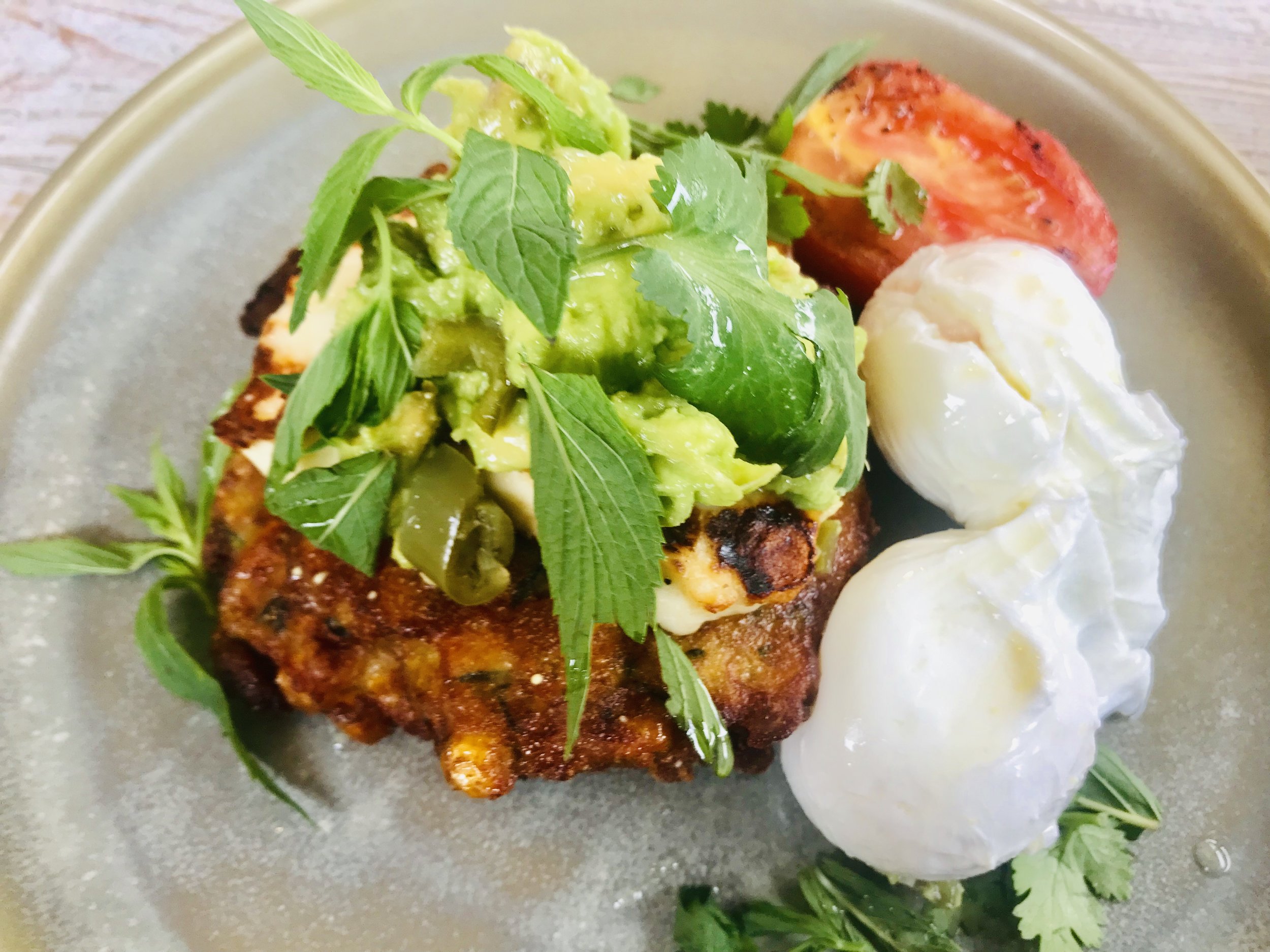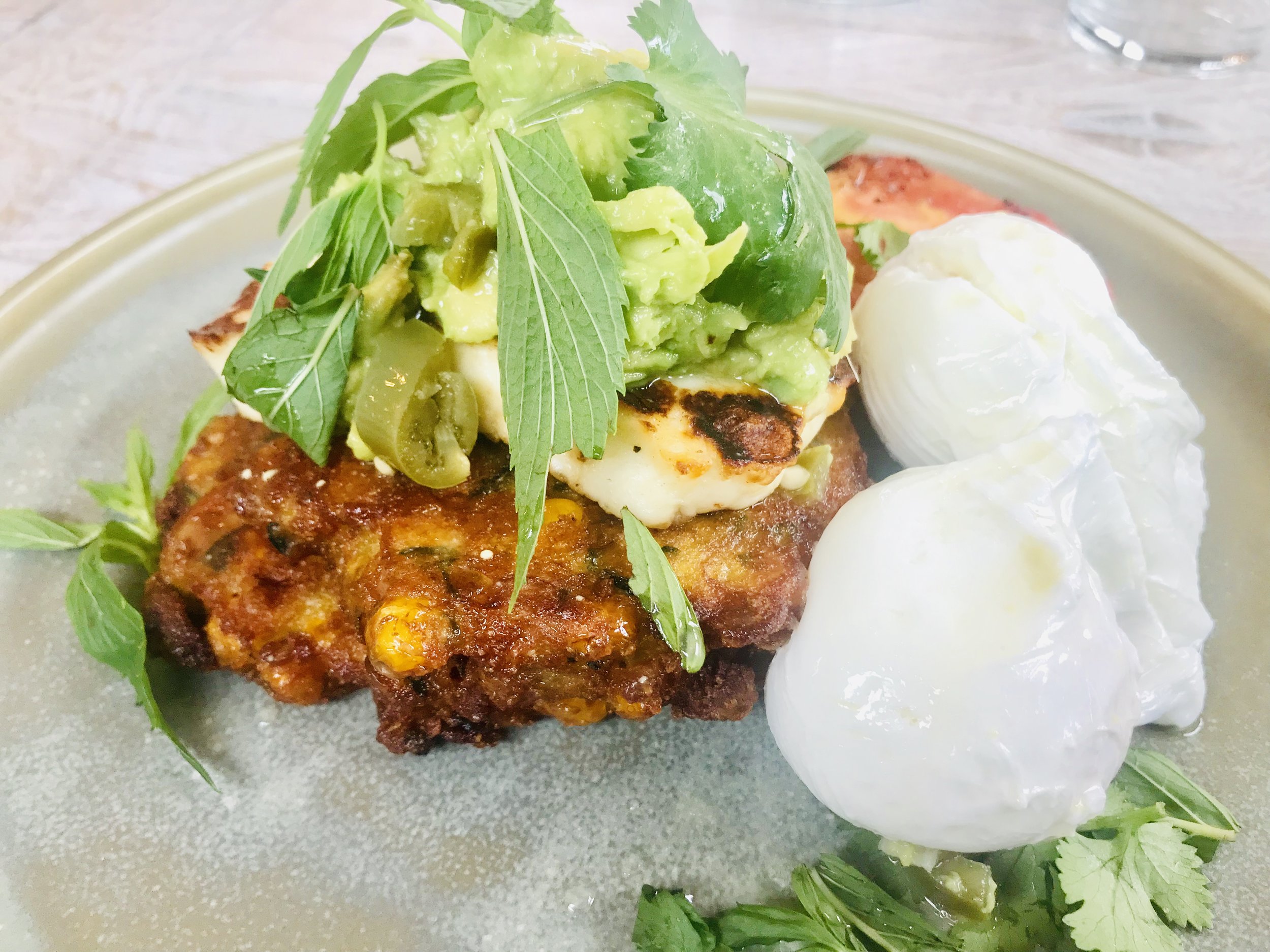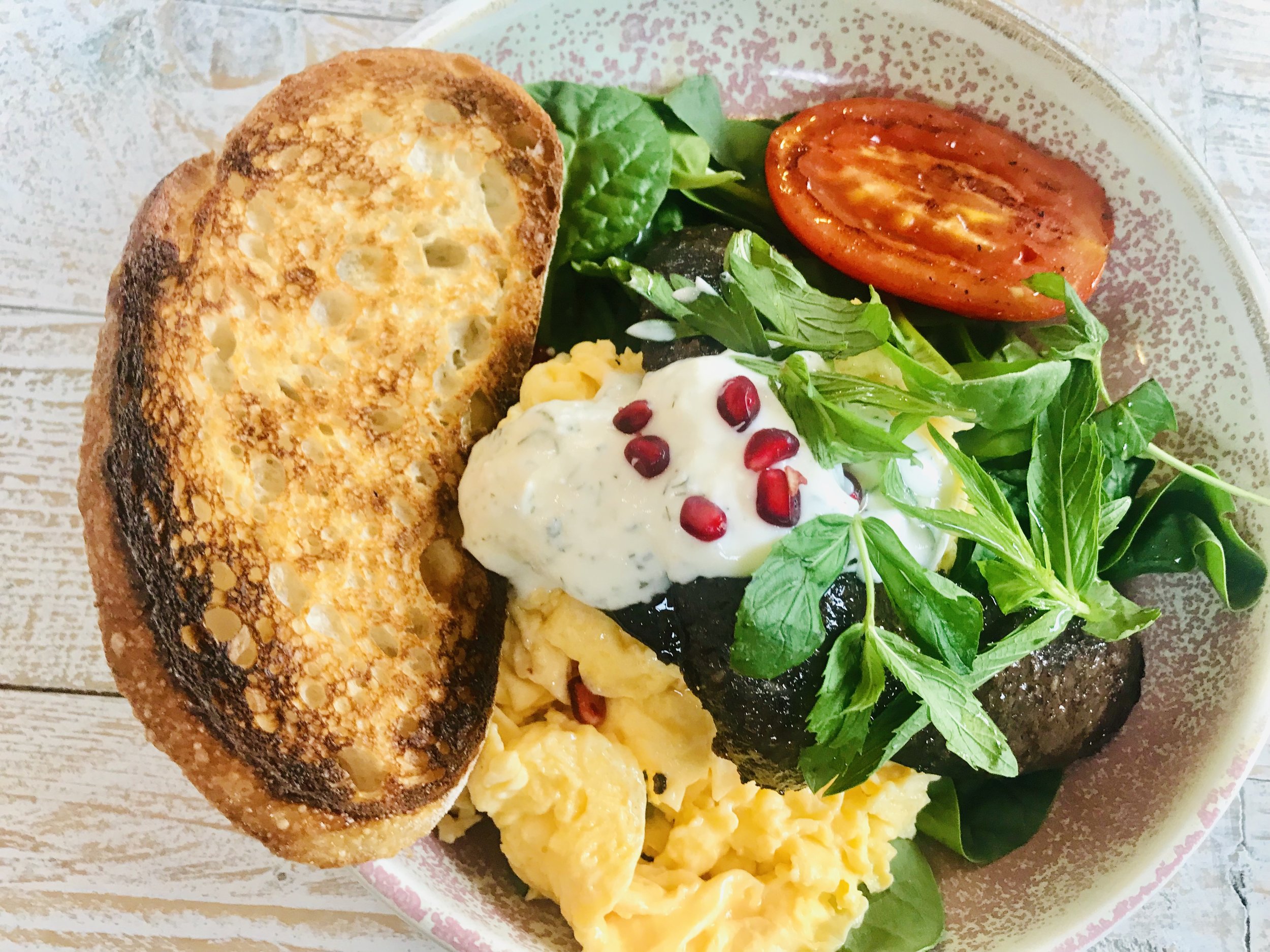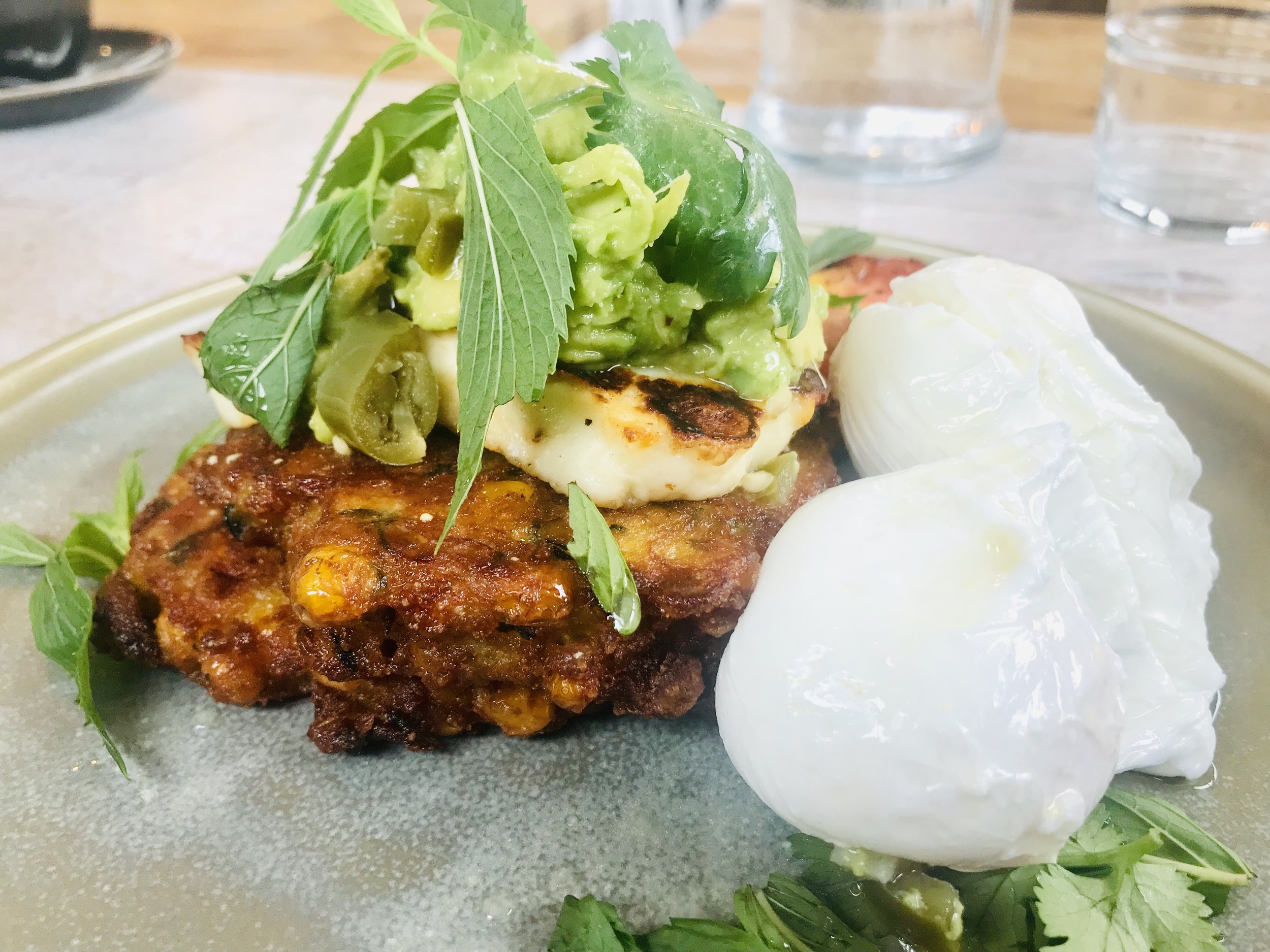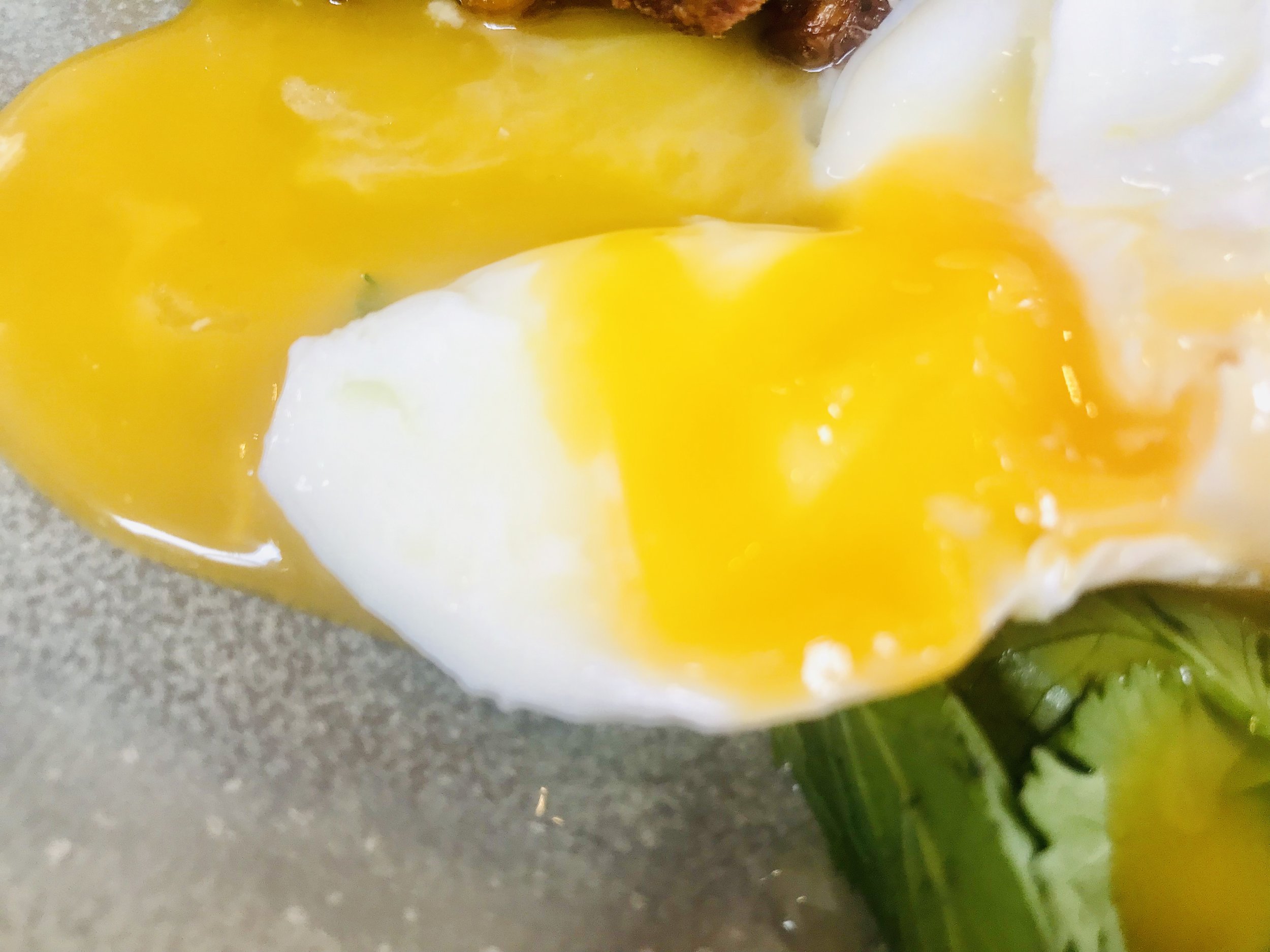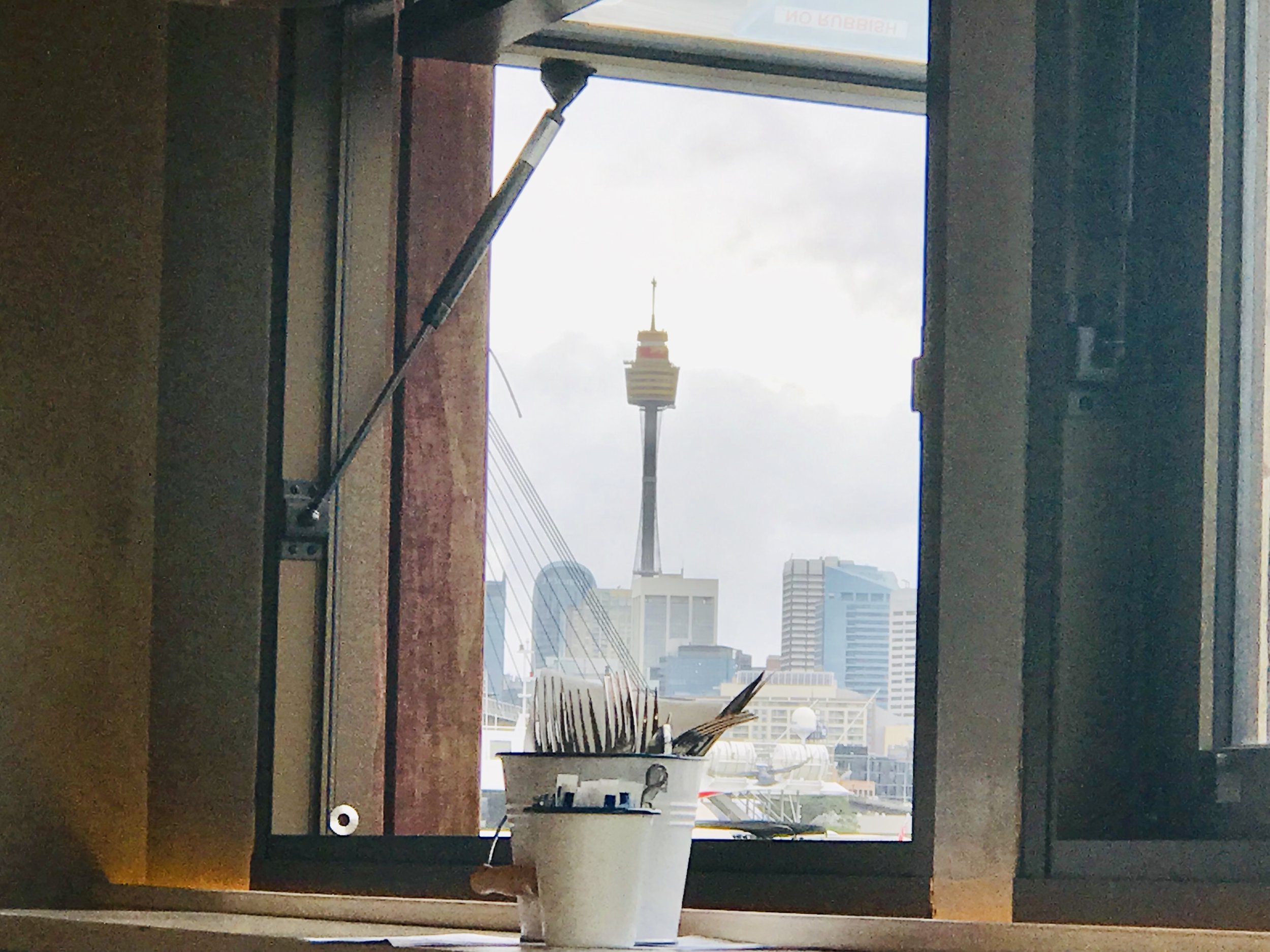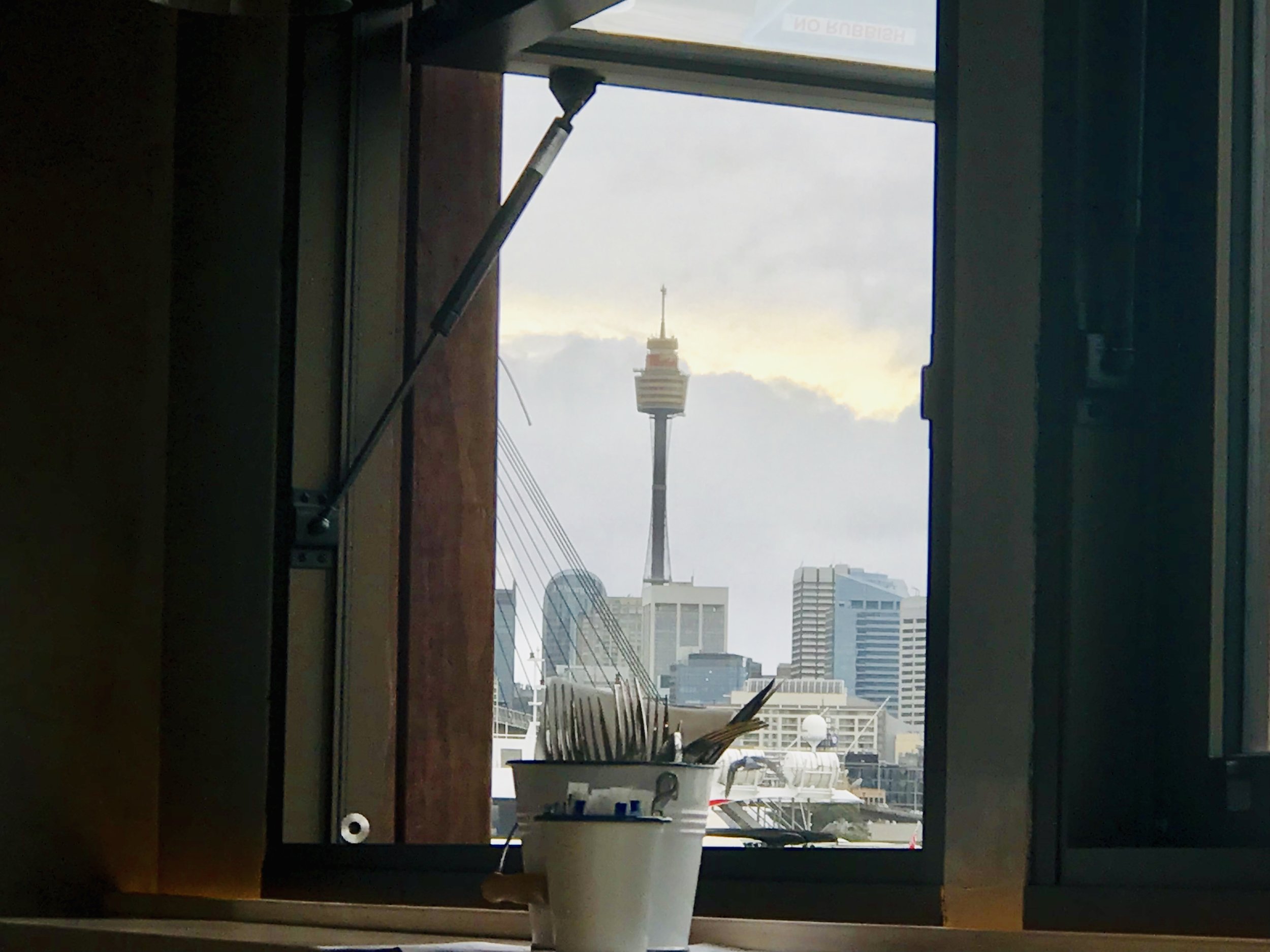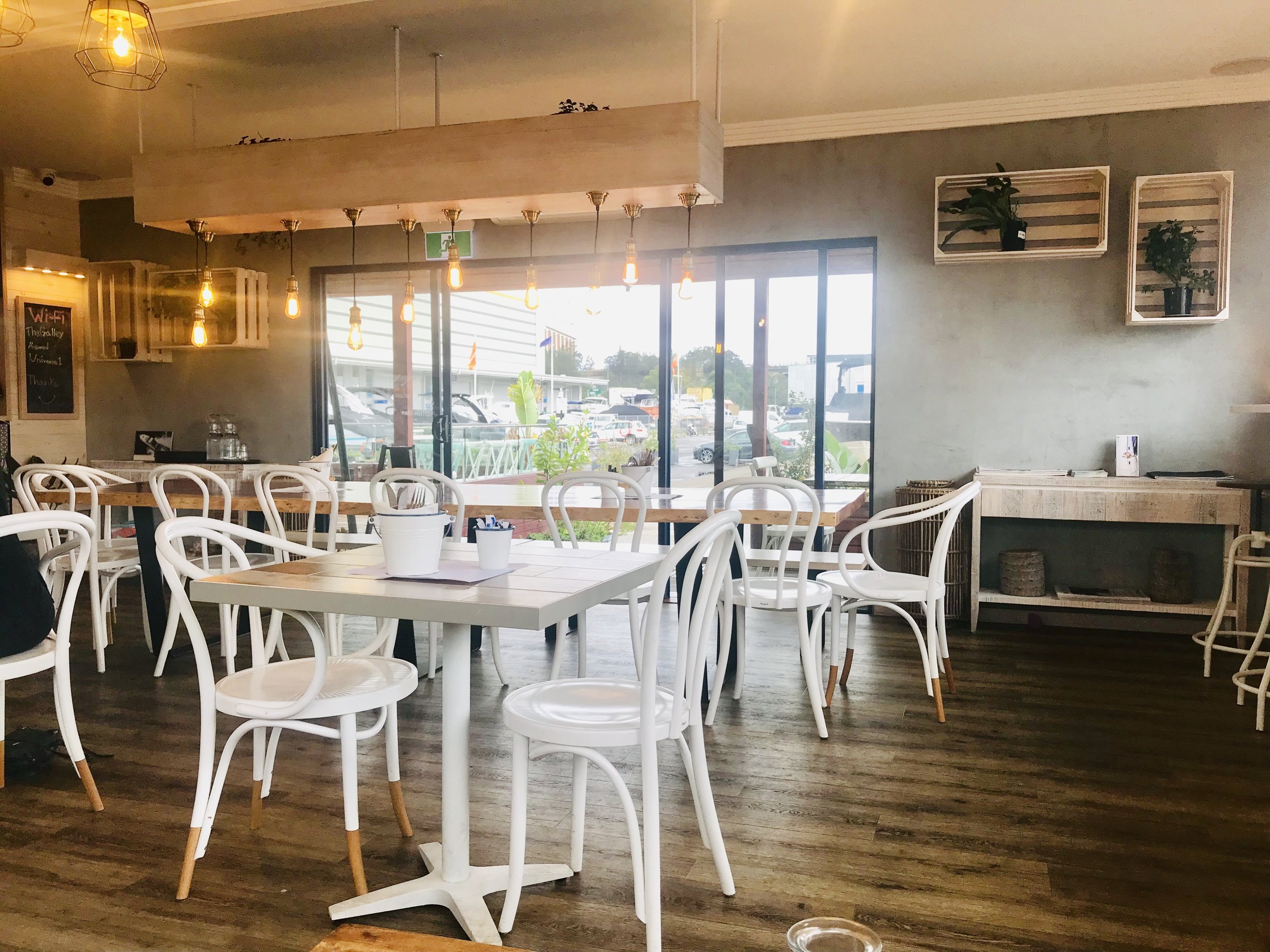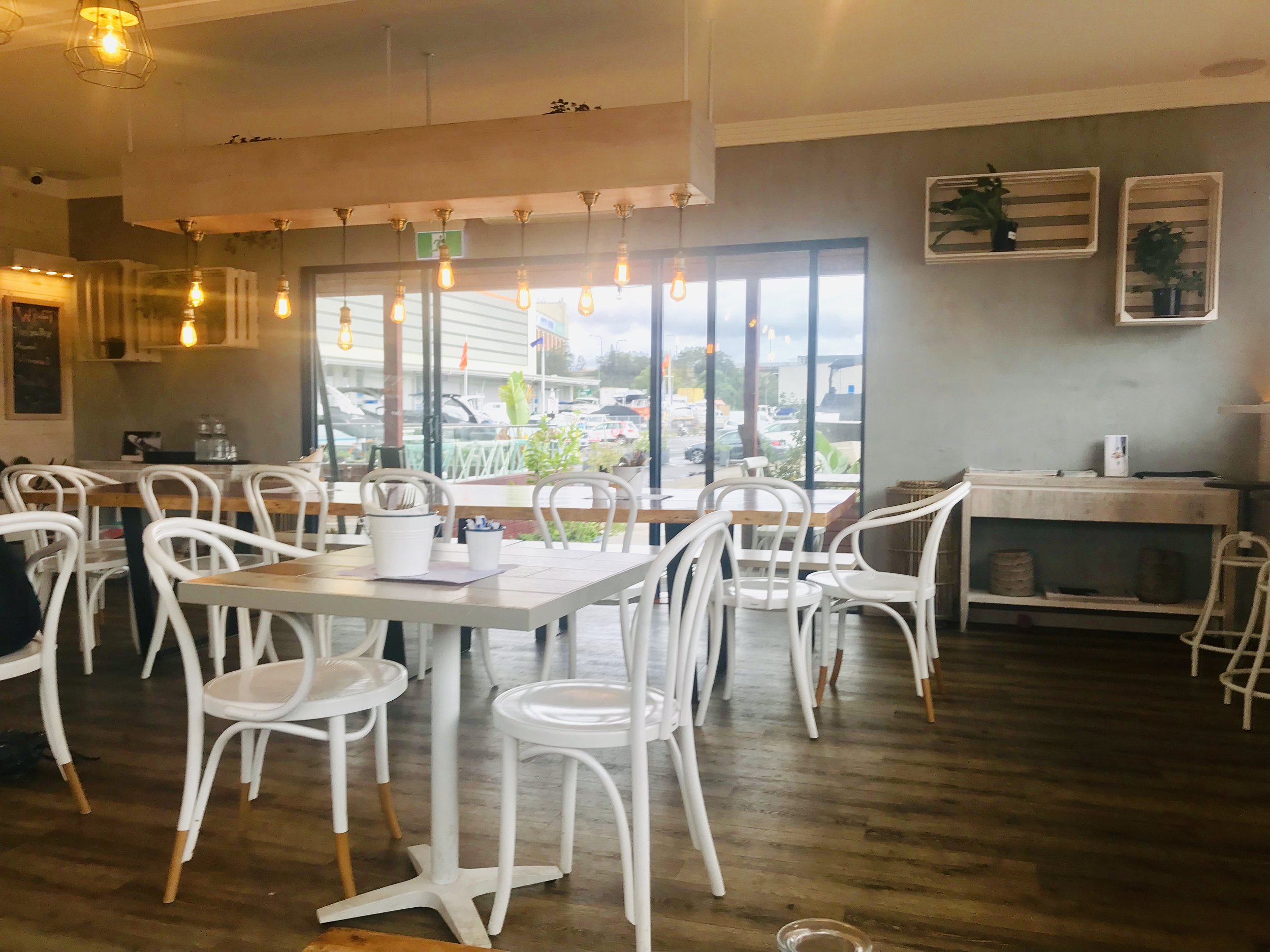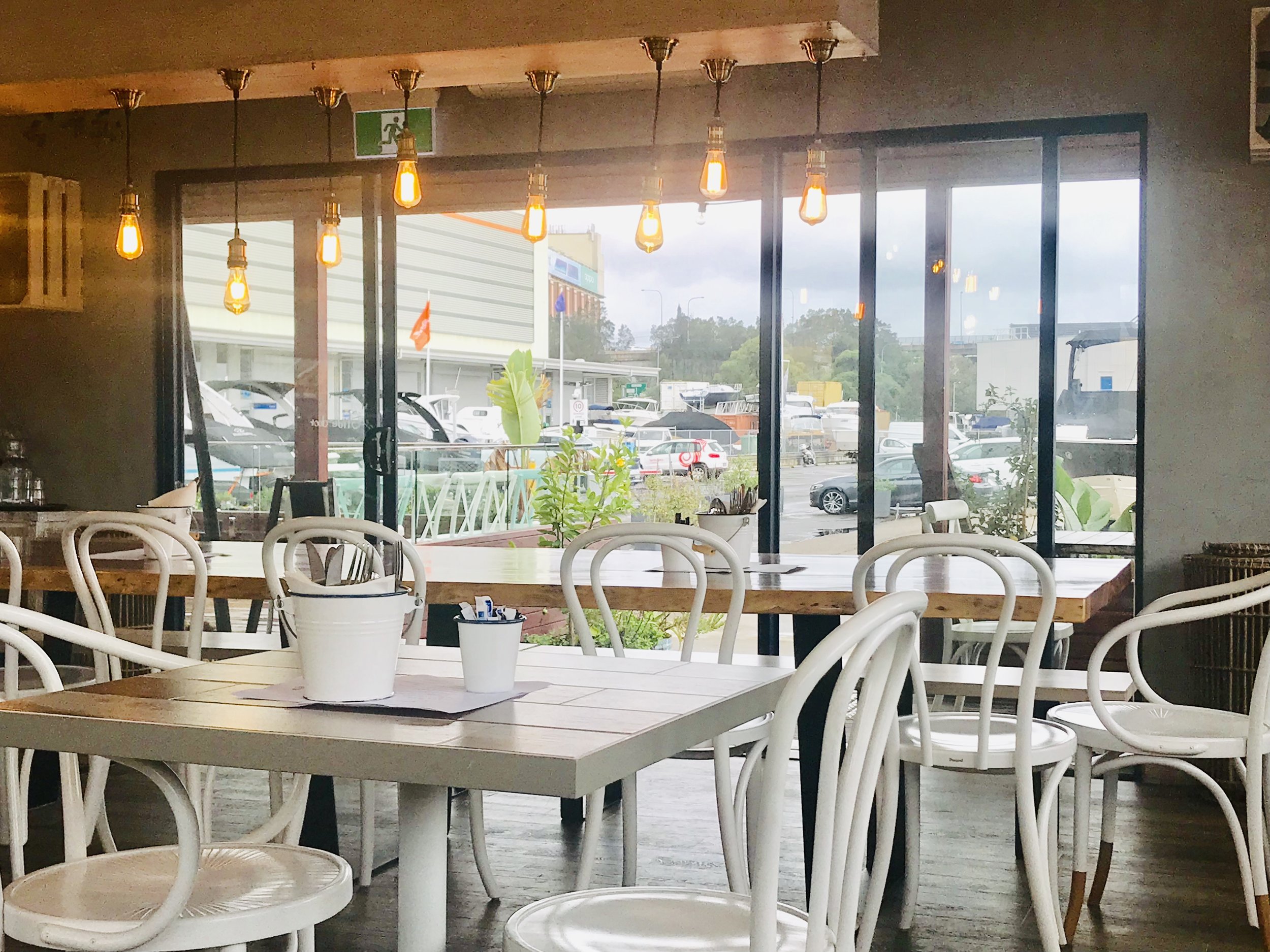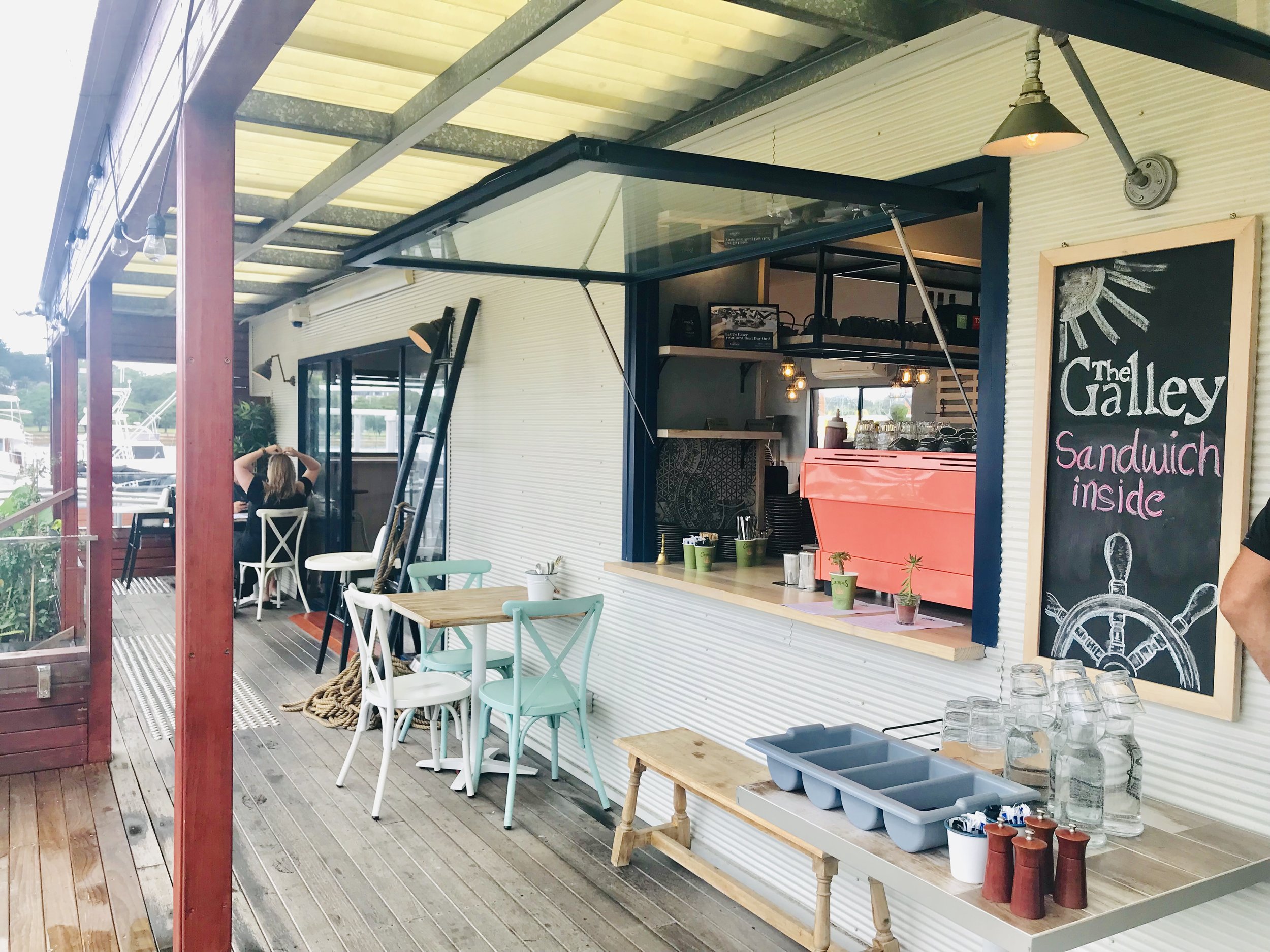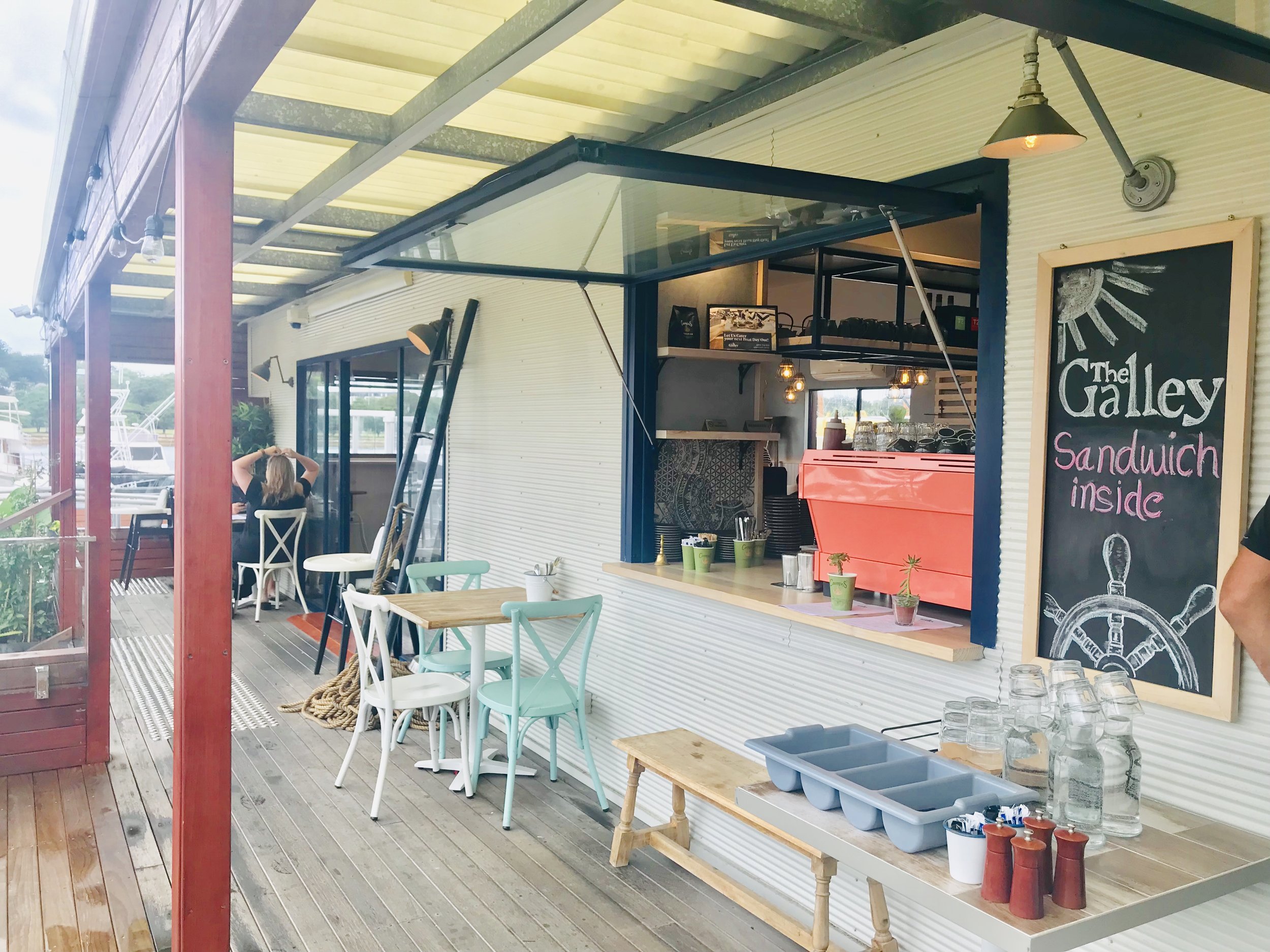 Nestled among an impressive array of boats and yachts is The Galley. A very cute venue that is a hidden gem. You can eat inside or out and either way you get to enjoy the spectacular views which includes Sydney skyline, rowers on the water and people walking their dogs for their morning constitutional.
We were there for breakfast and got to see all these wonderful sights. We started our breakfast with our usual coffees. Sir his skim flat white and Mlady, her weak soy cappuccino. Nice coffee Le which we both enjoyed.
From the varied menu Sir eyed the corn and zucchini fritters. As this had poached eggs it was actually no surprise he went for this. His brekkie was - corn and zucchini fritters, haloumi, avocado (another fave of his), poached eggs, roast tomato, herbs and Jalapeño. Wow this had a good kick! The fritters were massive and it was a substantial serving. It was such a fresh a flavoursome dish and Sir thoroughly enjoyed this. This yummy breakfast dish was a very BIG start to the day.
Mlady chose the black sausage, spinach, scramble eggs (Mlady loves her scrambled eggs), pomegranate, dill yoghurt, roast tomato, herbs and sourdough. It was another fresh and flavoursome dish that was substantial. The dill yoghurt was a very tasty accompaniment- loved this. Pomegranate too, adds vibrancy and has such a good crunch. It was also a very tasty black sausage. The sourdough had a nice crunch that was also not too hard on the teeth. This scrumptious brekkie was also another BIG start to the day.
The Galley at Sydney Boathouse really is a pretty place. It has a great feel to it inside and spectacular views out the windows or from the substantial veranda out the front.
Sir and Mlady dined as guests of The Galley at Sydney Boathouse. Thank you to Lina for looking after us. Special thanks also to Claire and April from CPM Online Marketing for arranging this visit.