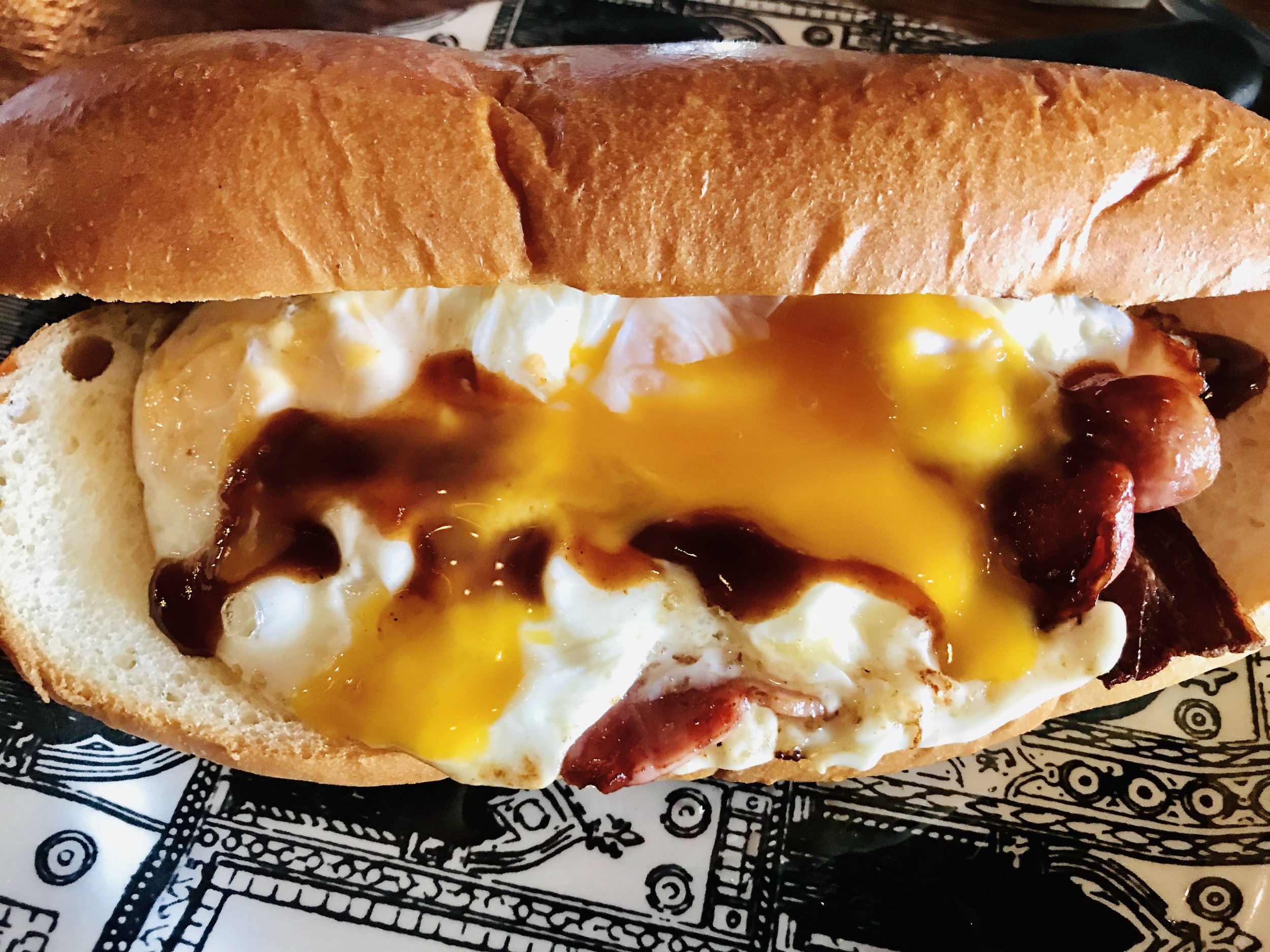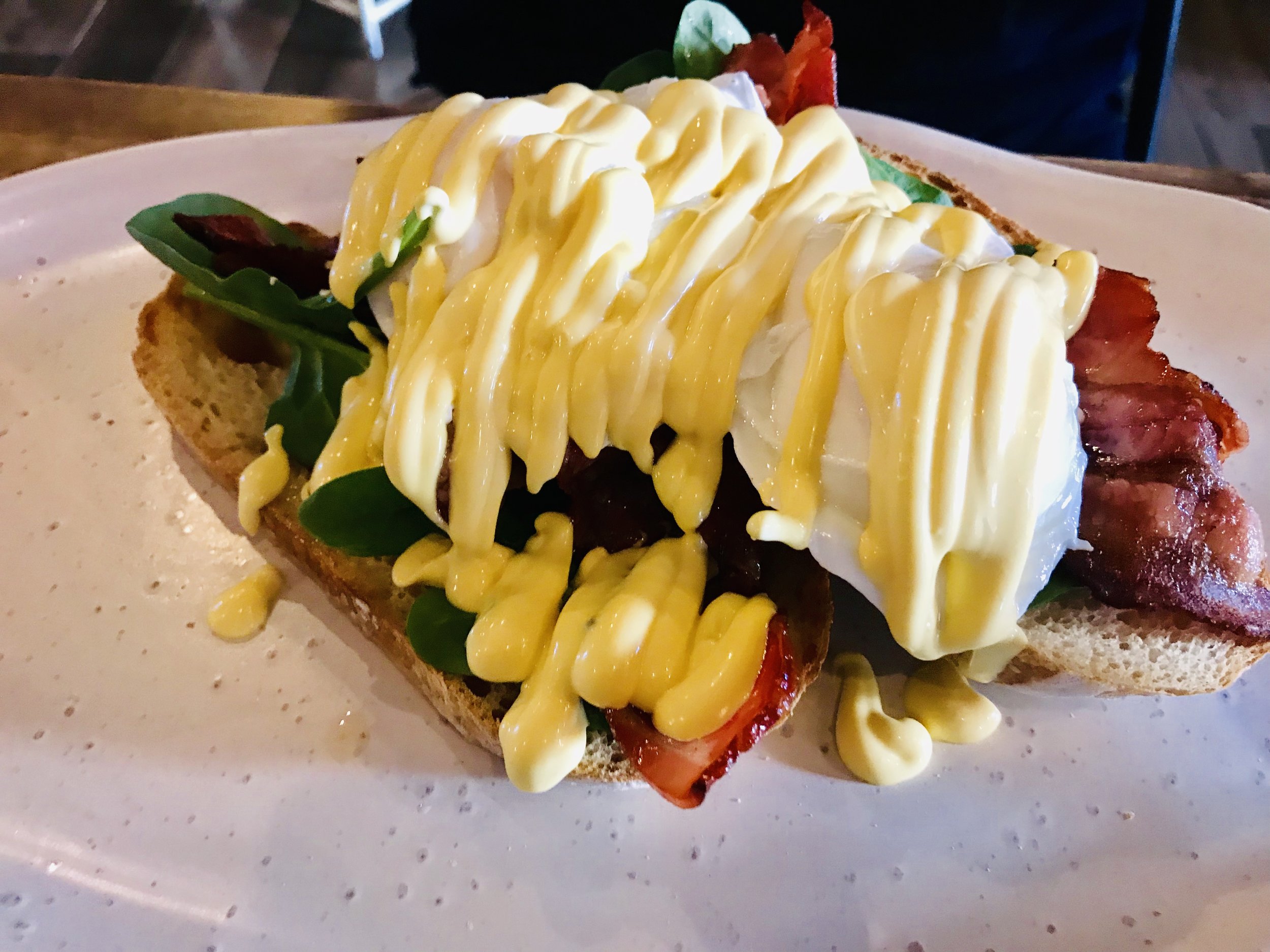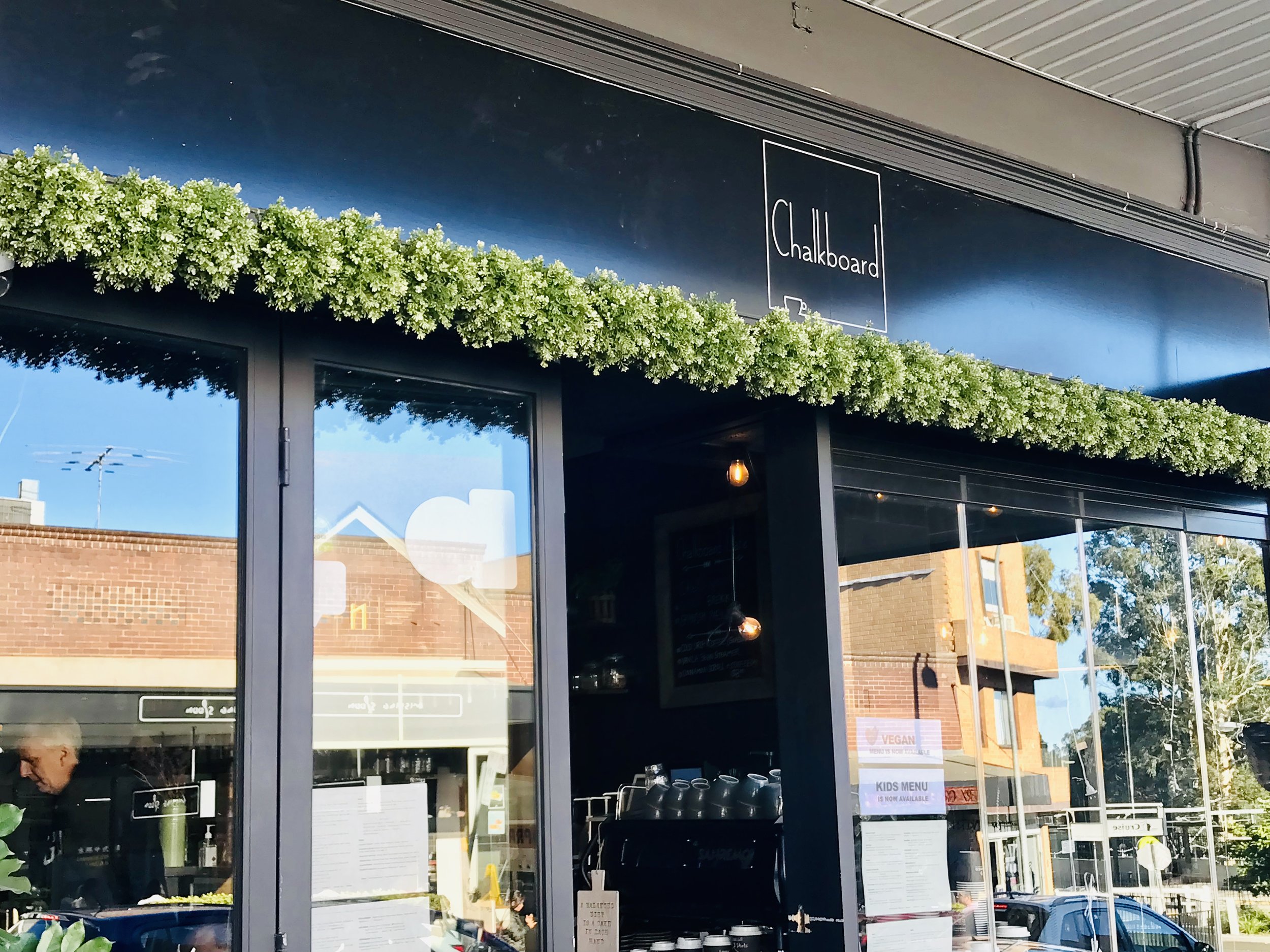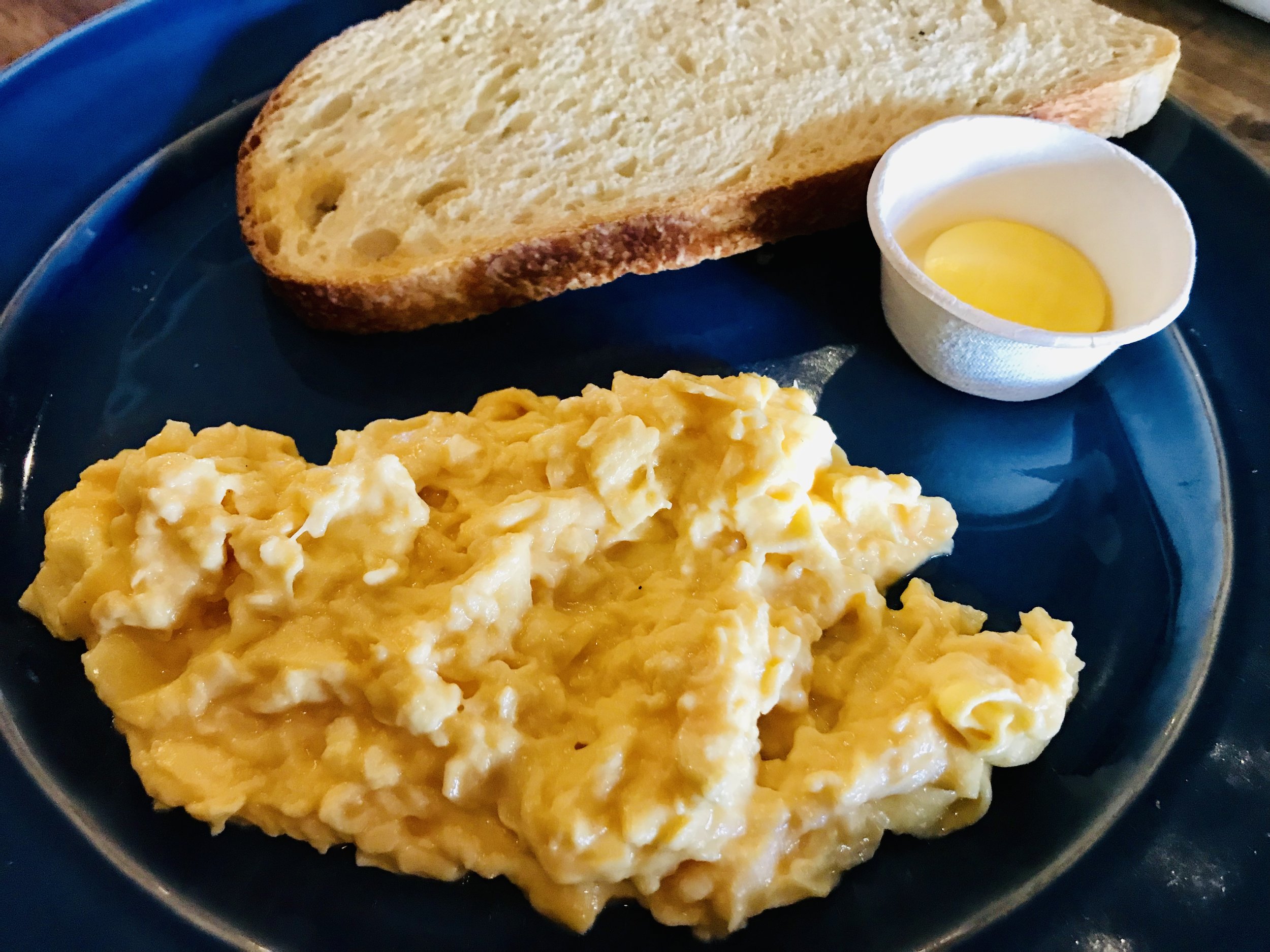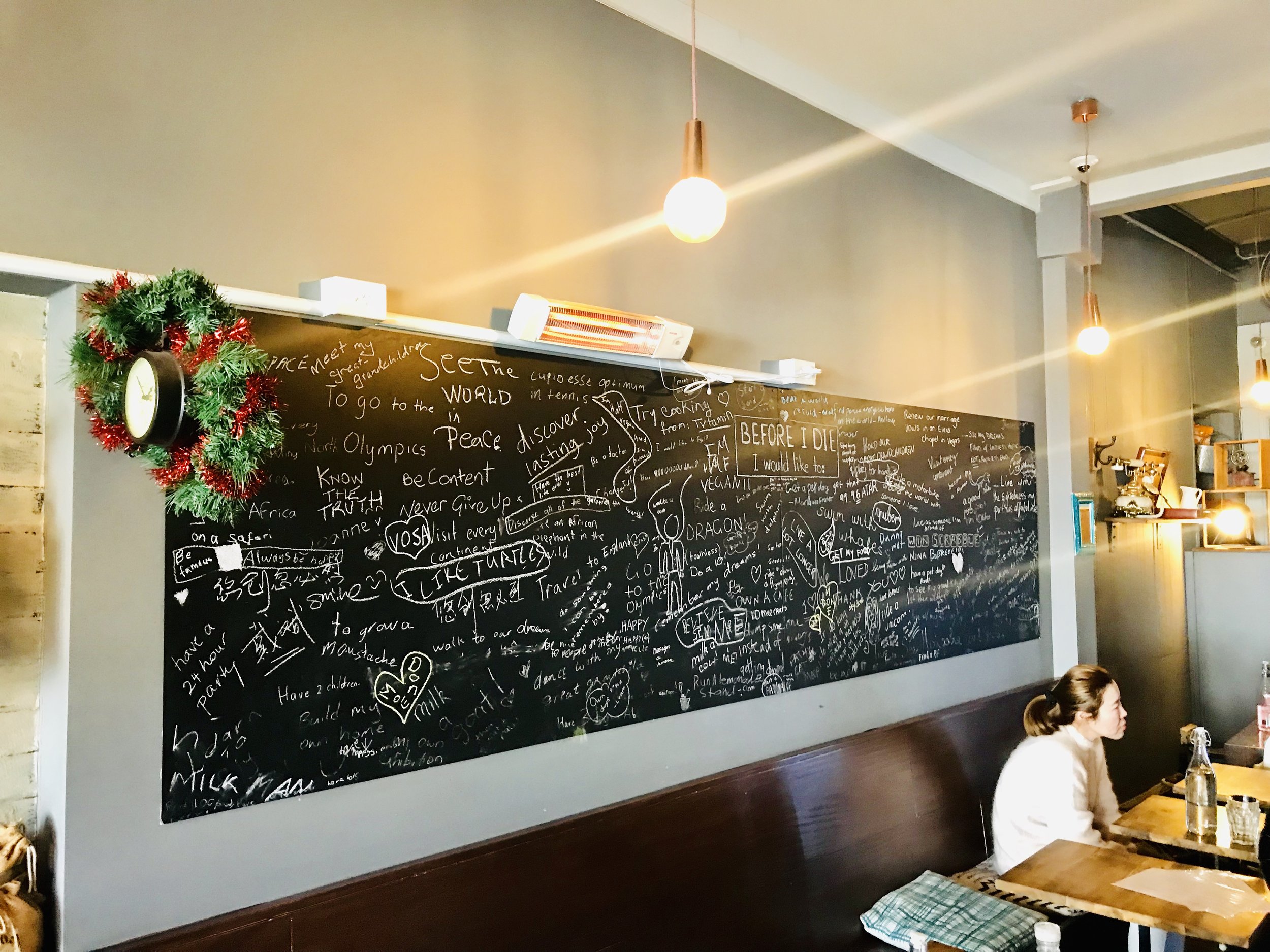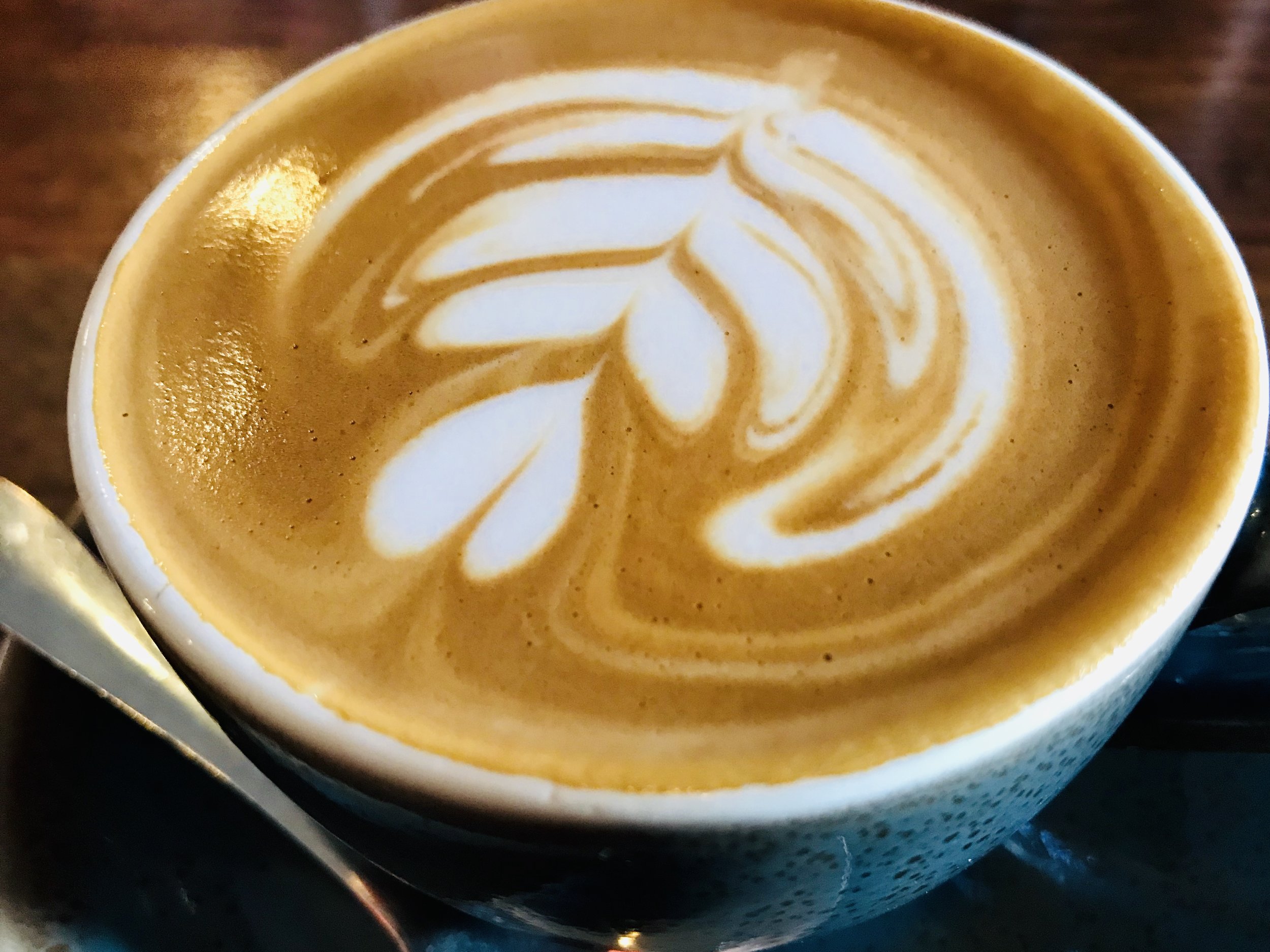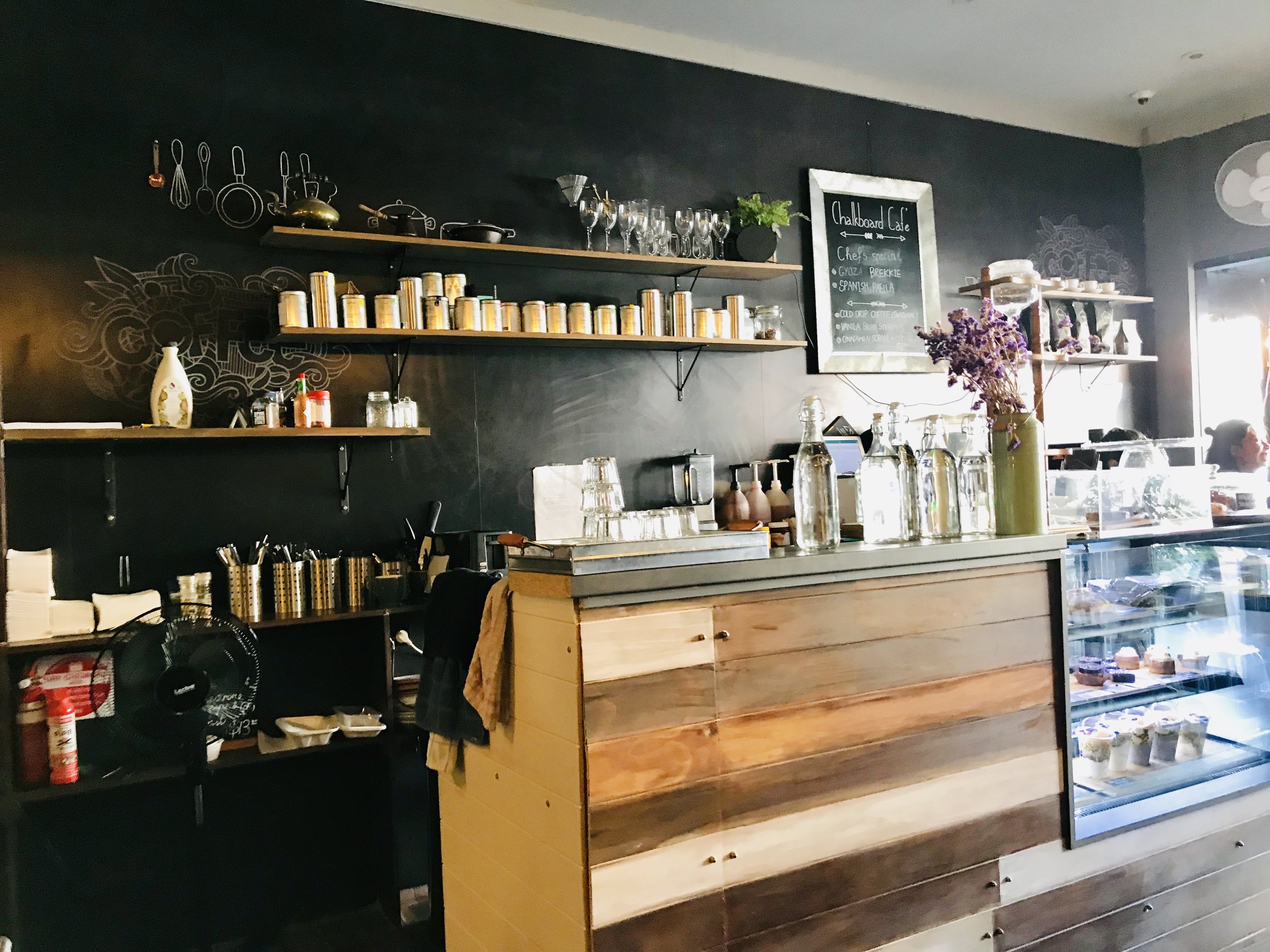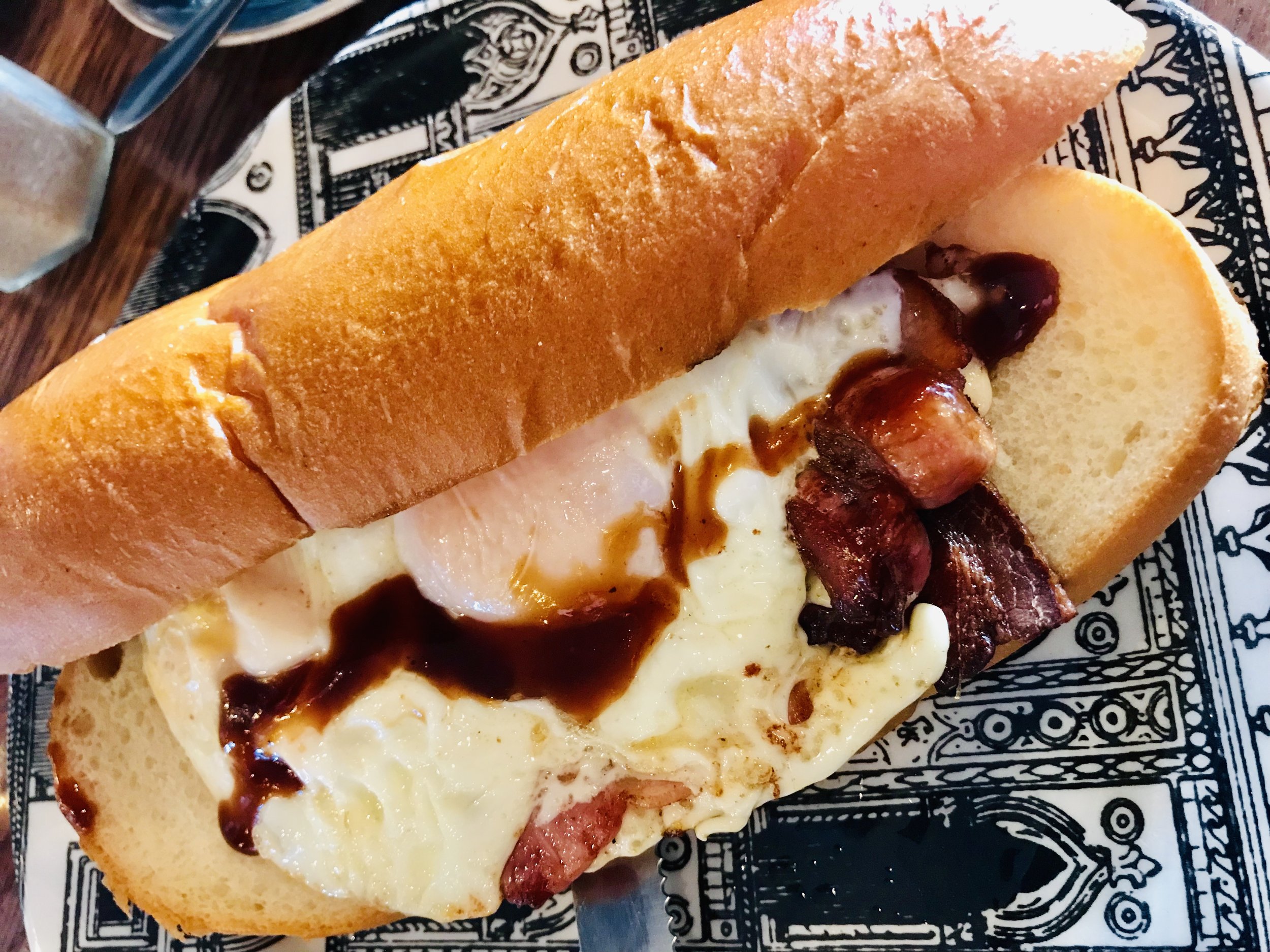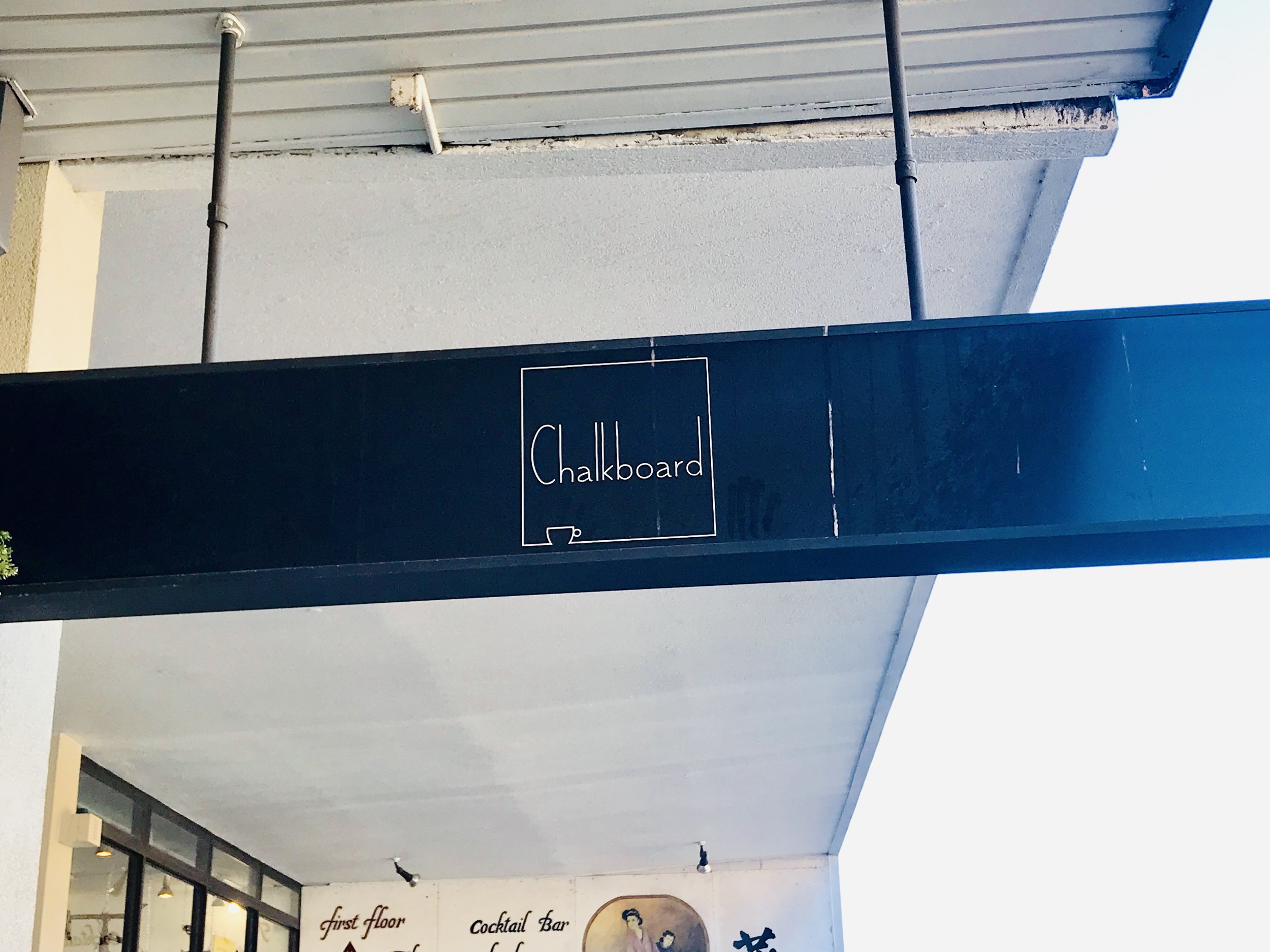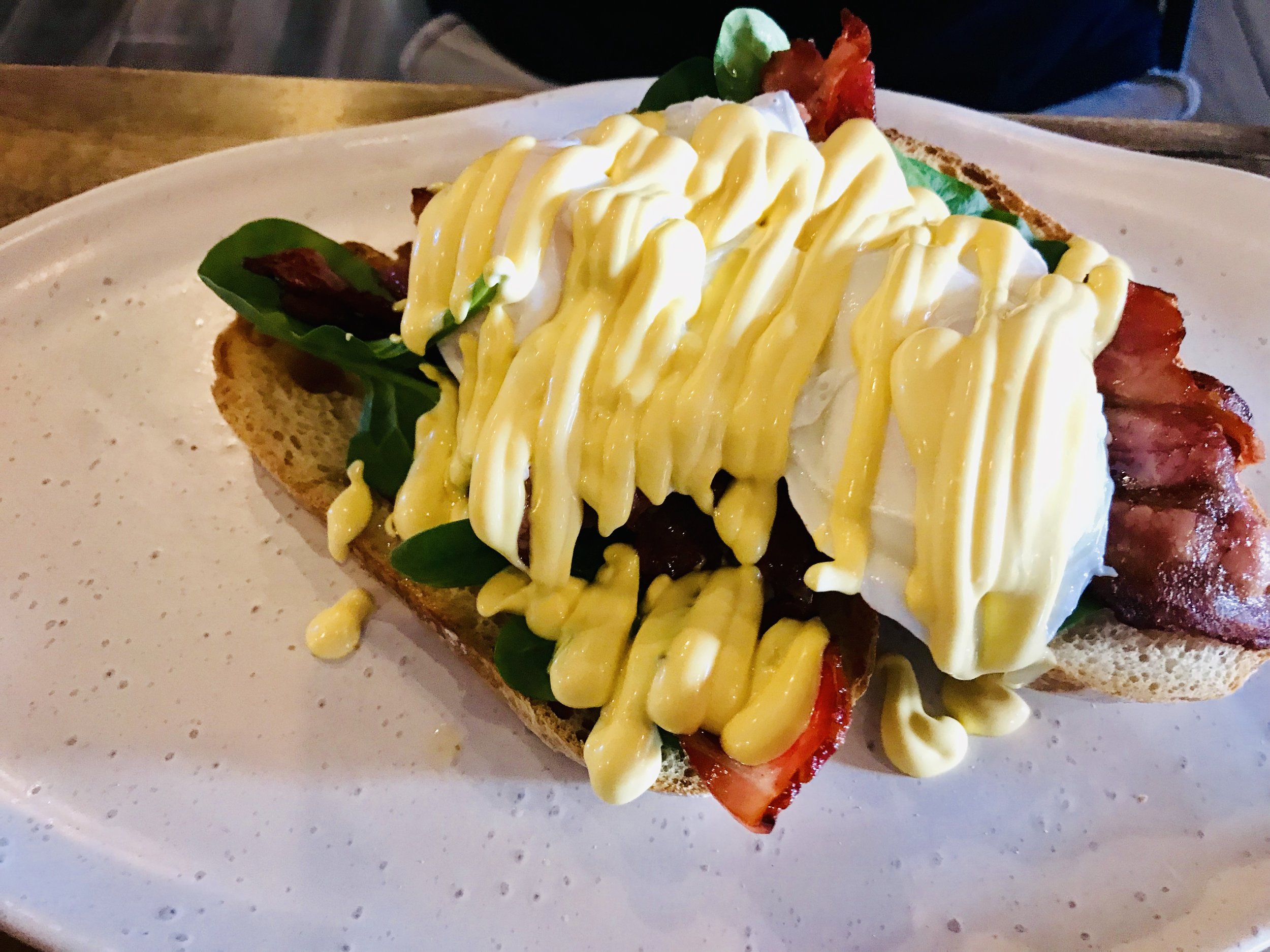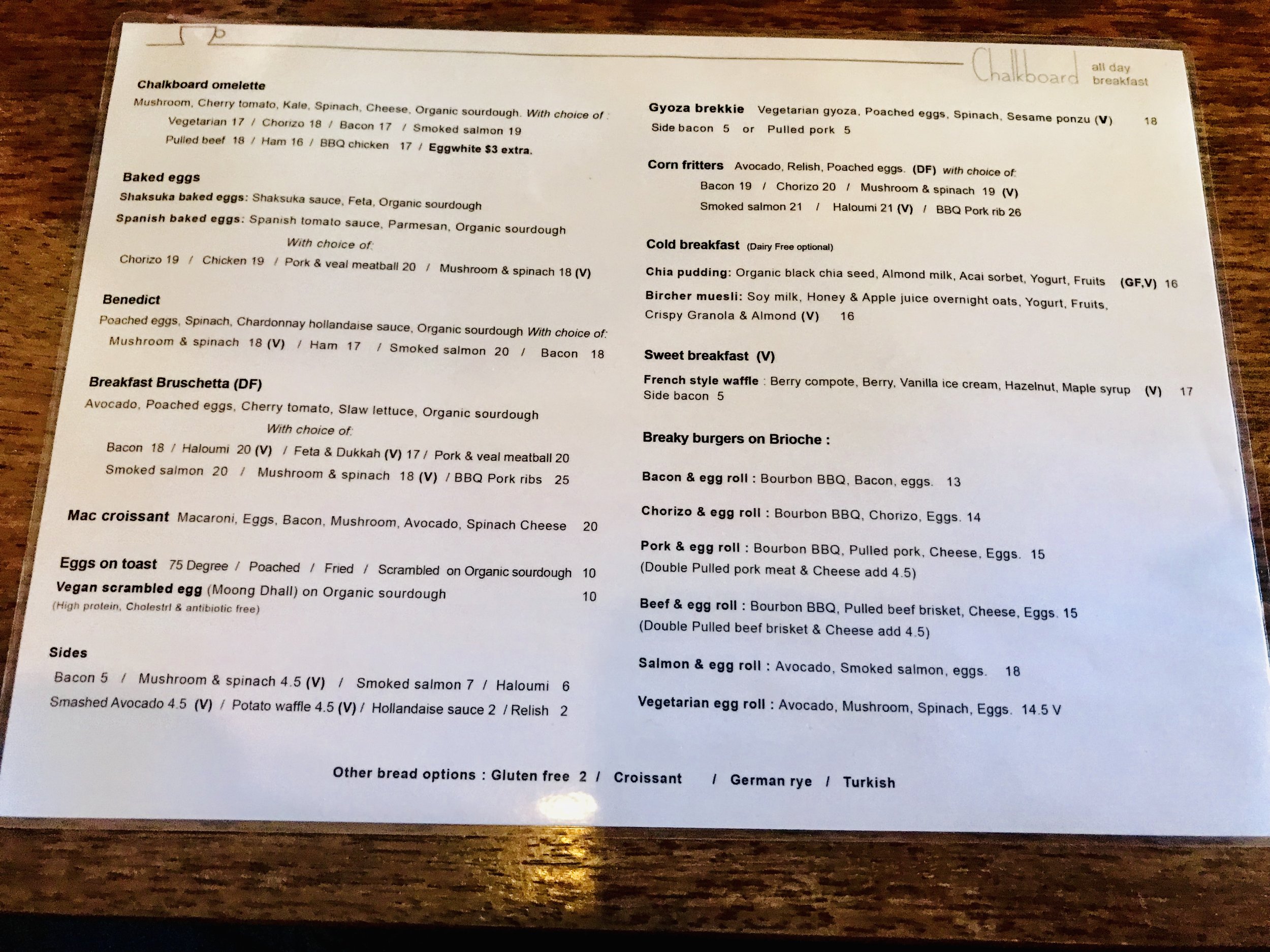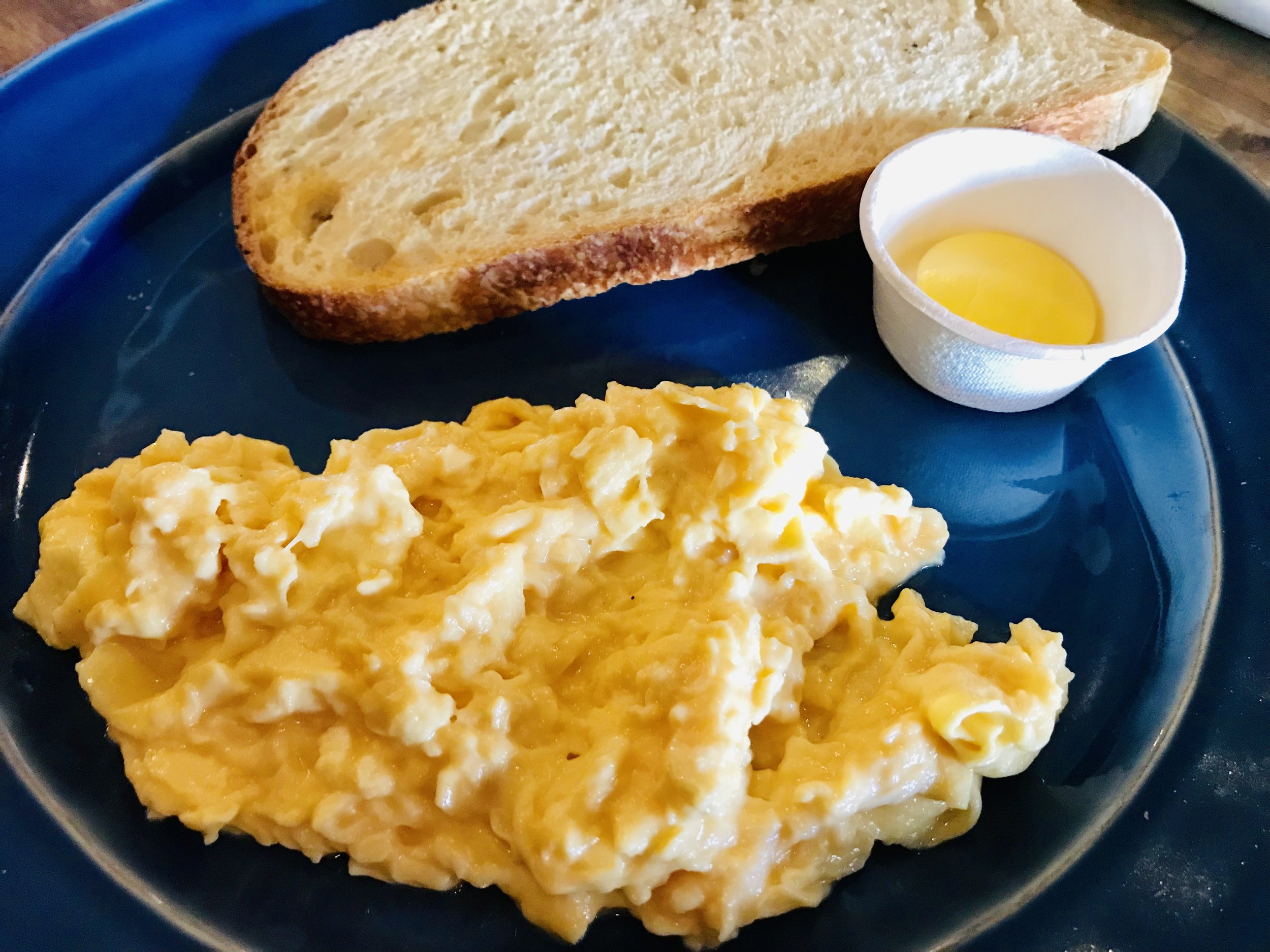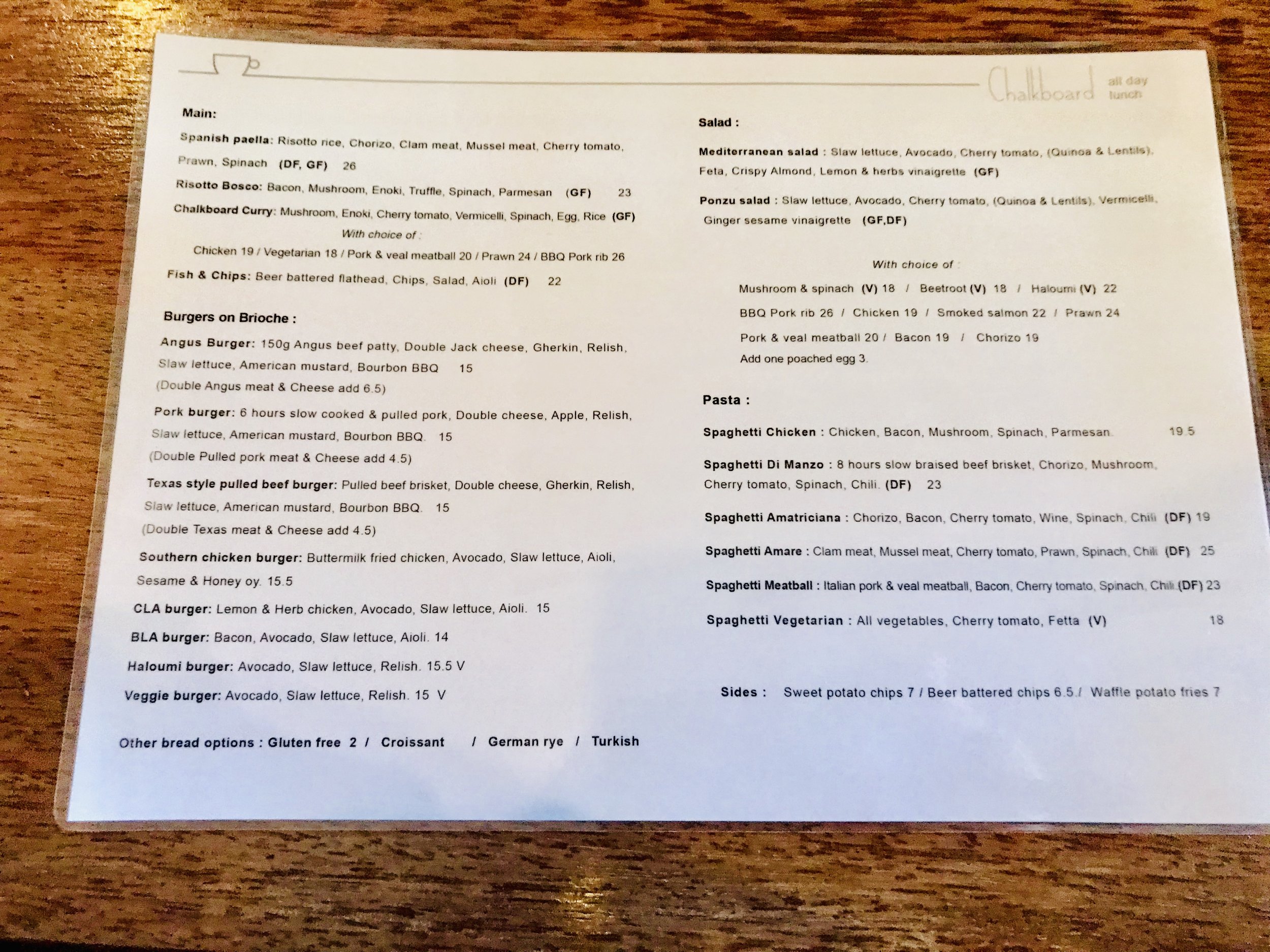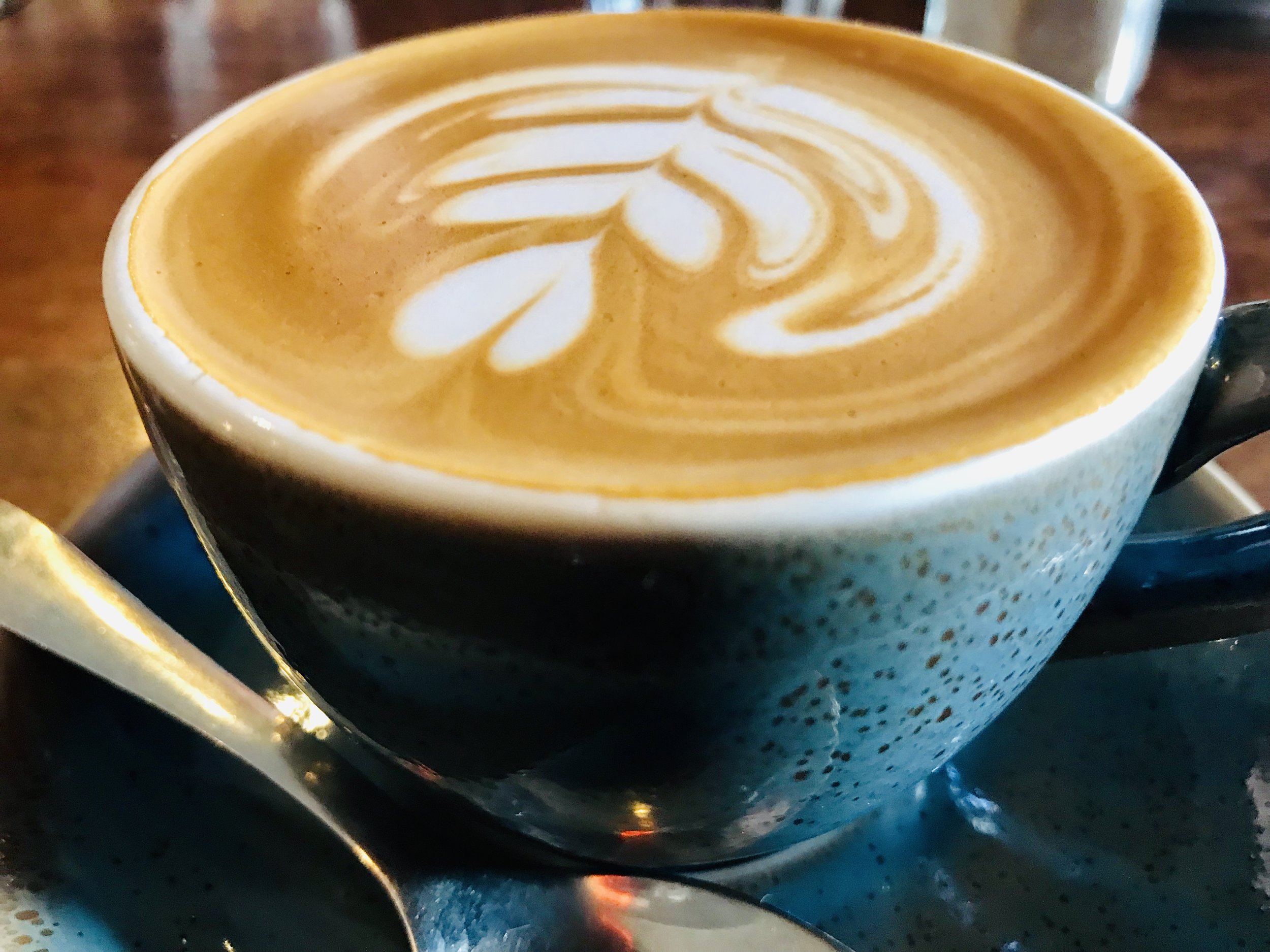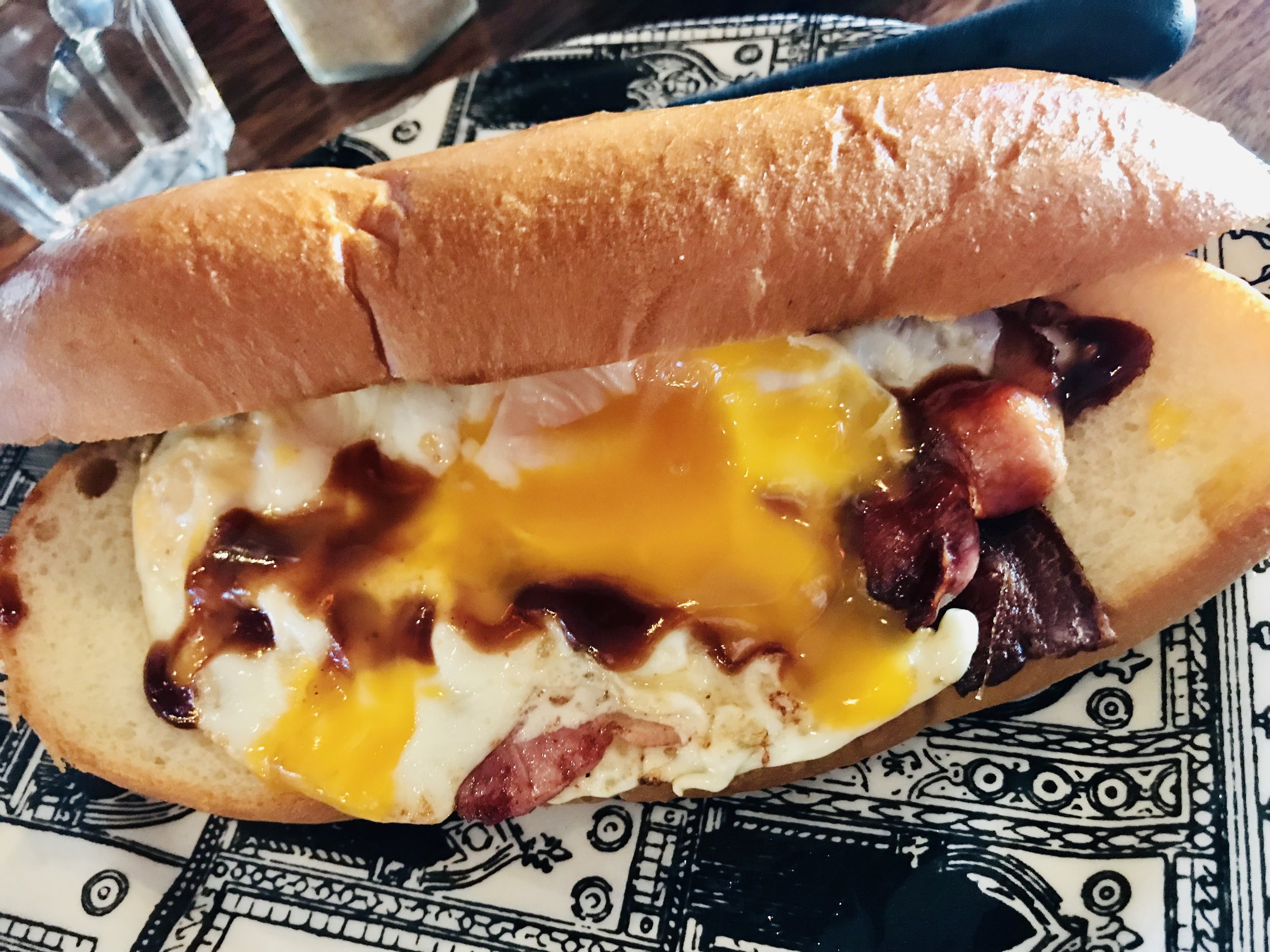 Hunting for some brunch in Gordon, well probably lunch or an all day breakfast menu, we stumbled across Chalkboard Café. It's not on the main highway drag so it may be a bit secluded but it was also a bit quieter too. The menu looked good so we went in.
They do a range of Breaky Burgers here and the bacon and egg roll was impressive. Served on a long brioche roll it had plenty of bacon, crispy as requested and a nicely cooked egg with a great runny yolk. The bourbon BBQ sauce added another nice tang to the whole meal.
The more simple dish of scrambled eggs was another decent sized serving. Arriving ungarnished, it was nicely cooked and came with a side of toasted sourdough.
Simply headed in the menu as Benedict, this dish has a variety of options available. To start with though, it is an eggs Benedict dish. It has poached eggs with spinach and Chardonnay hollandaise sauce all on toasted organic sourdough. Now for the choices. You can have either ham, smoked salmon or bacon with this dish. Bacon was selected this time. The whole thig was substantial and tasty. This is a big breakfast for the hungry so bring your appetite for this one.
Of course food needs some liquid to wash it all down. Our coffee's arrived quickly and were b=nice and hot.
And yes, there actually is a chalkboard there. It runs along one of the walls and makes for some interesting reading with messages from the masses there. The theme of the board right now is messages answering the question - Before I Die I would Like To: ……
The service was friendly and the food was good. It all happened efficiently and we'd more than happily return for another visit.