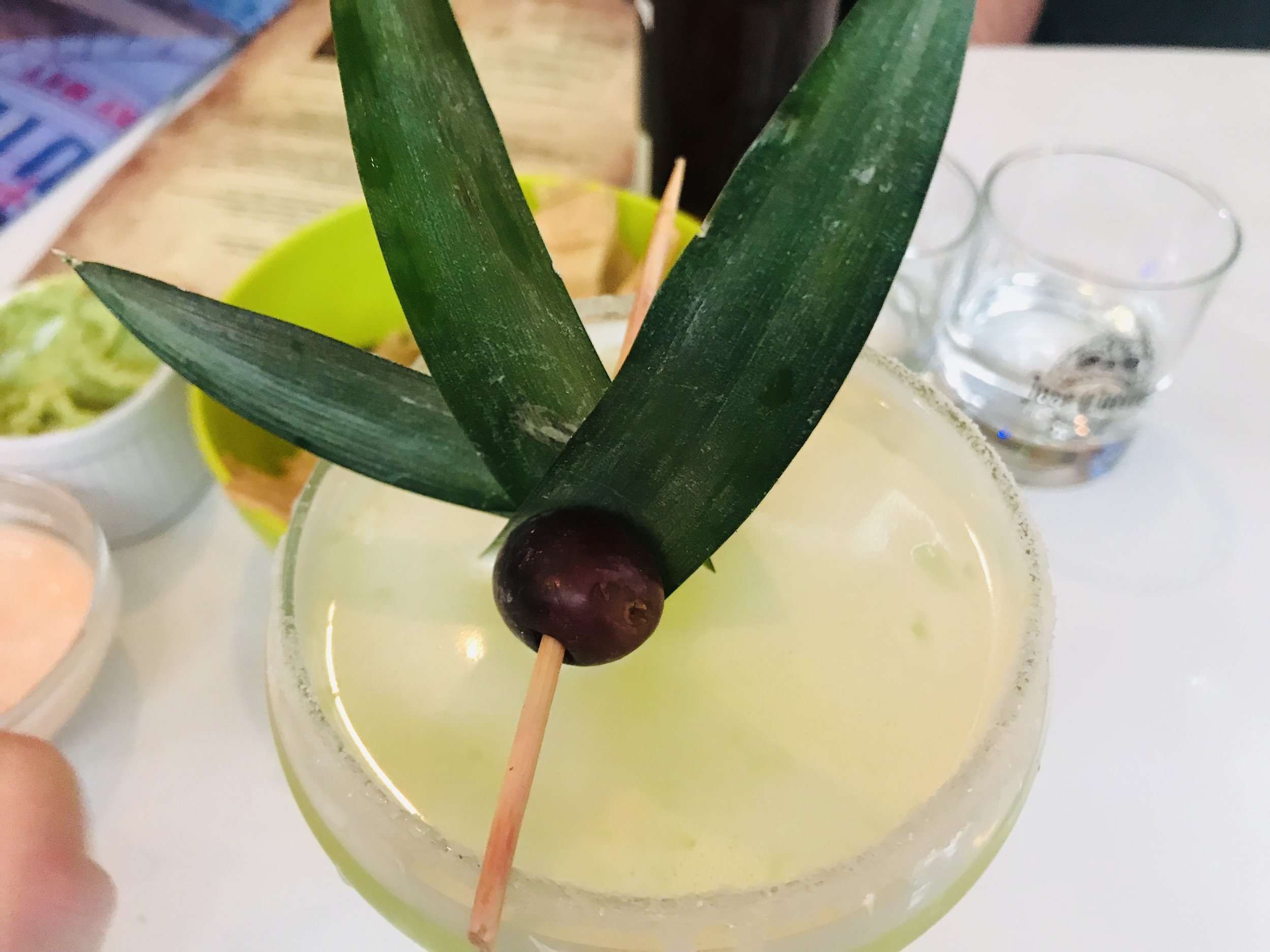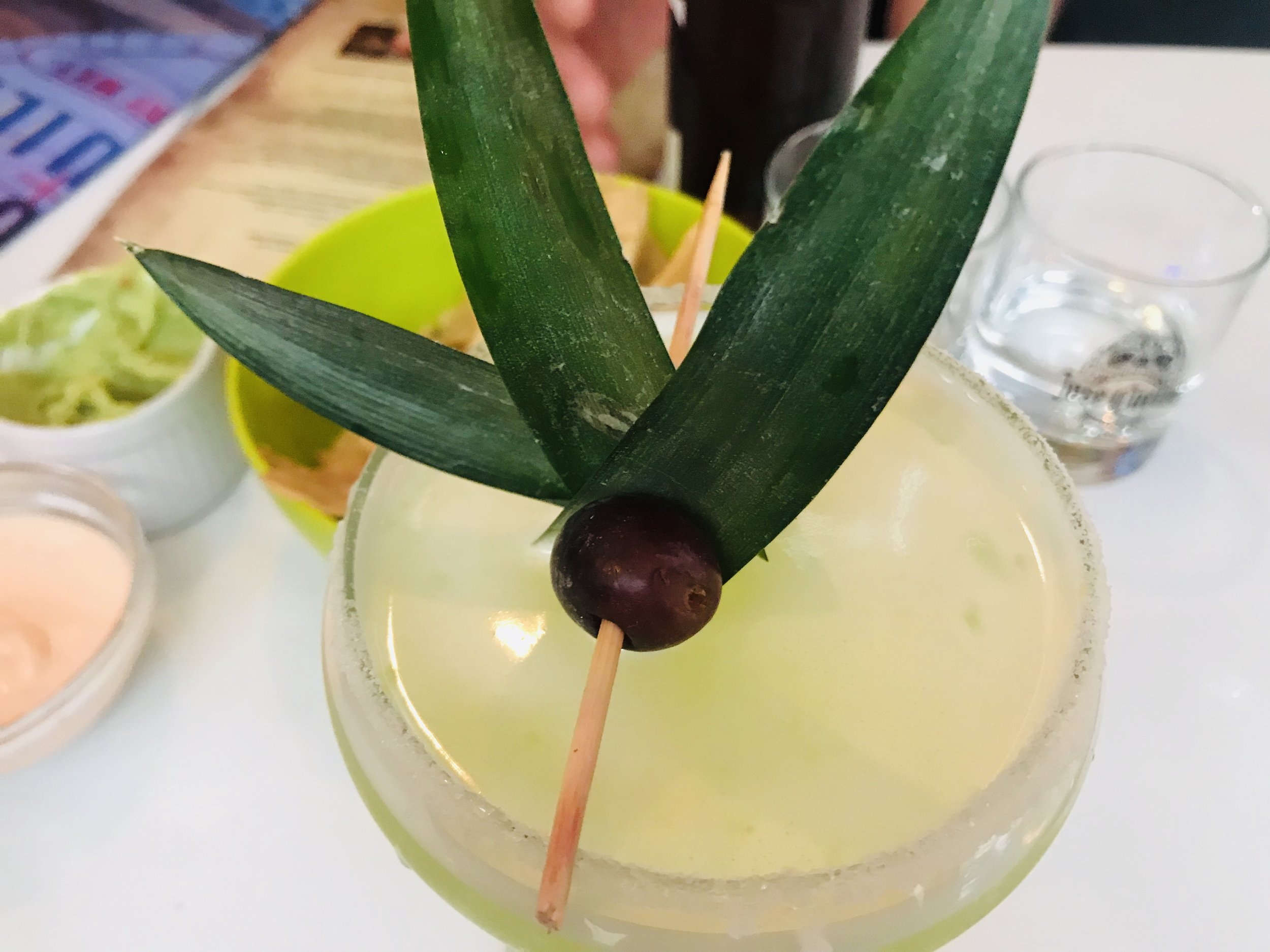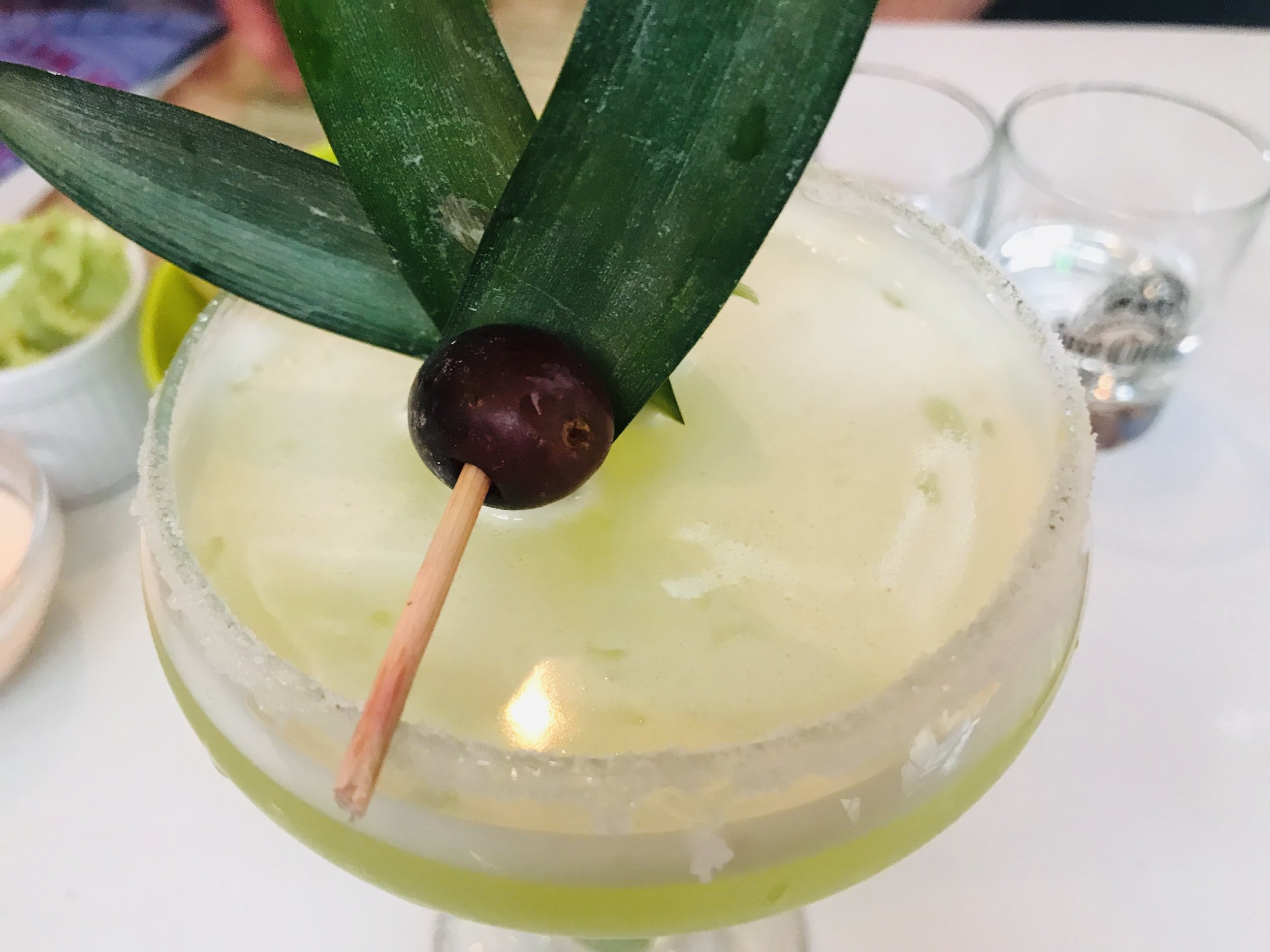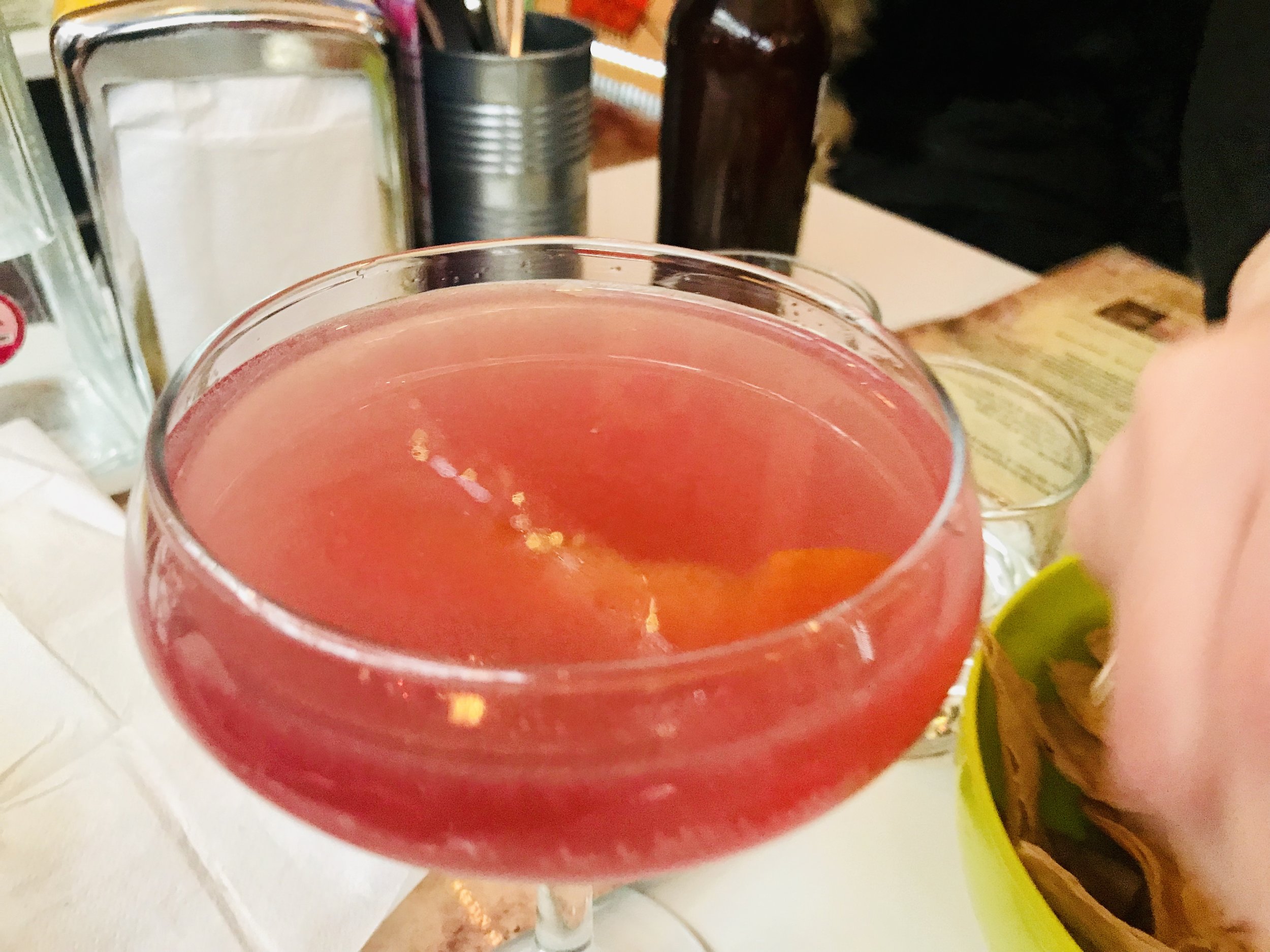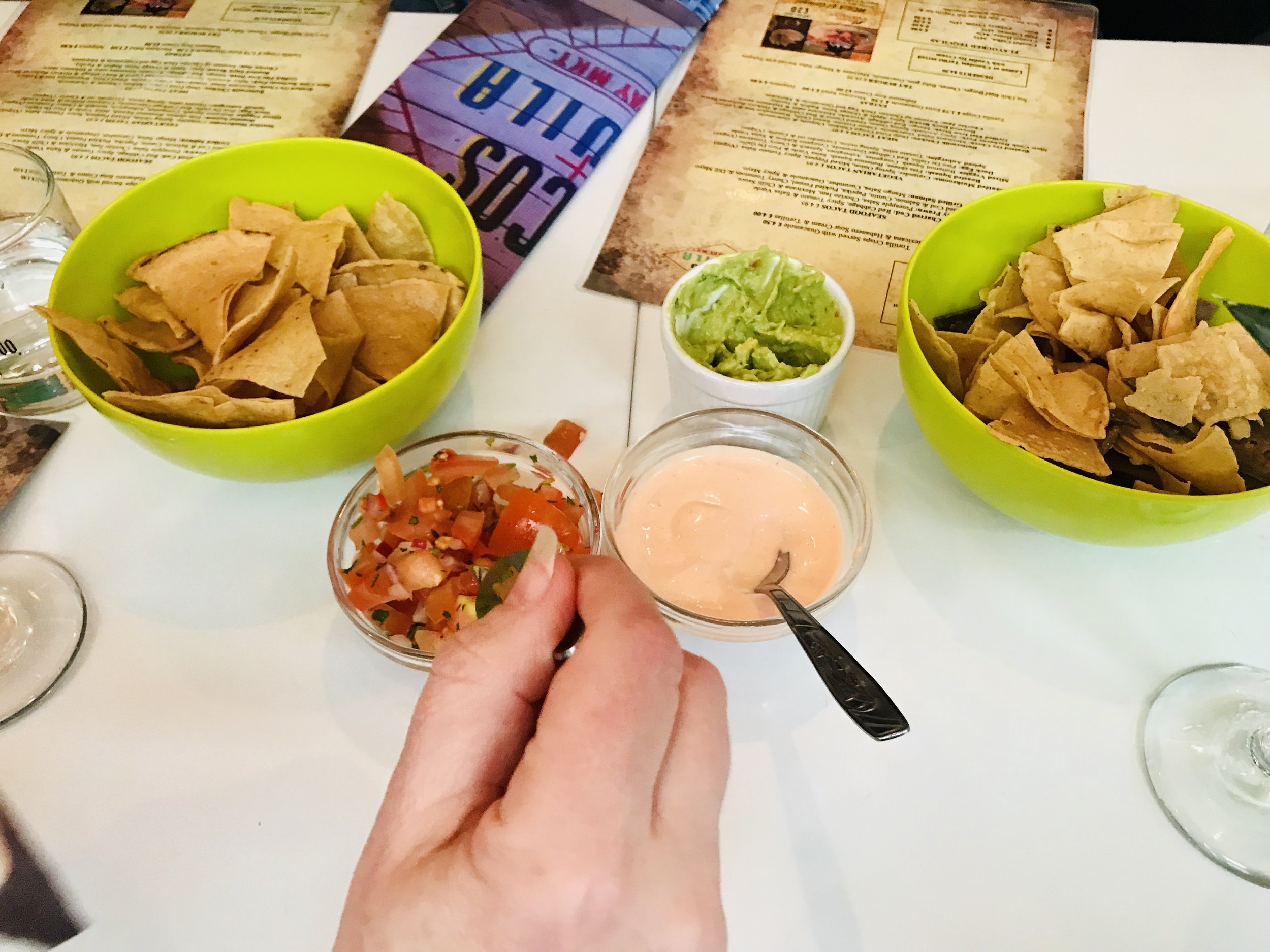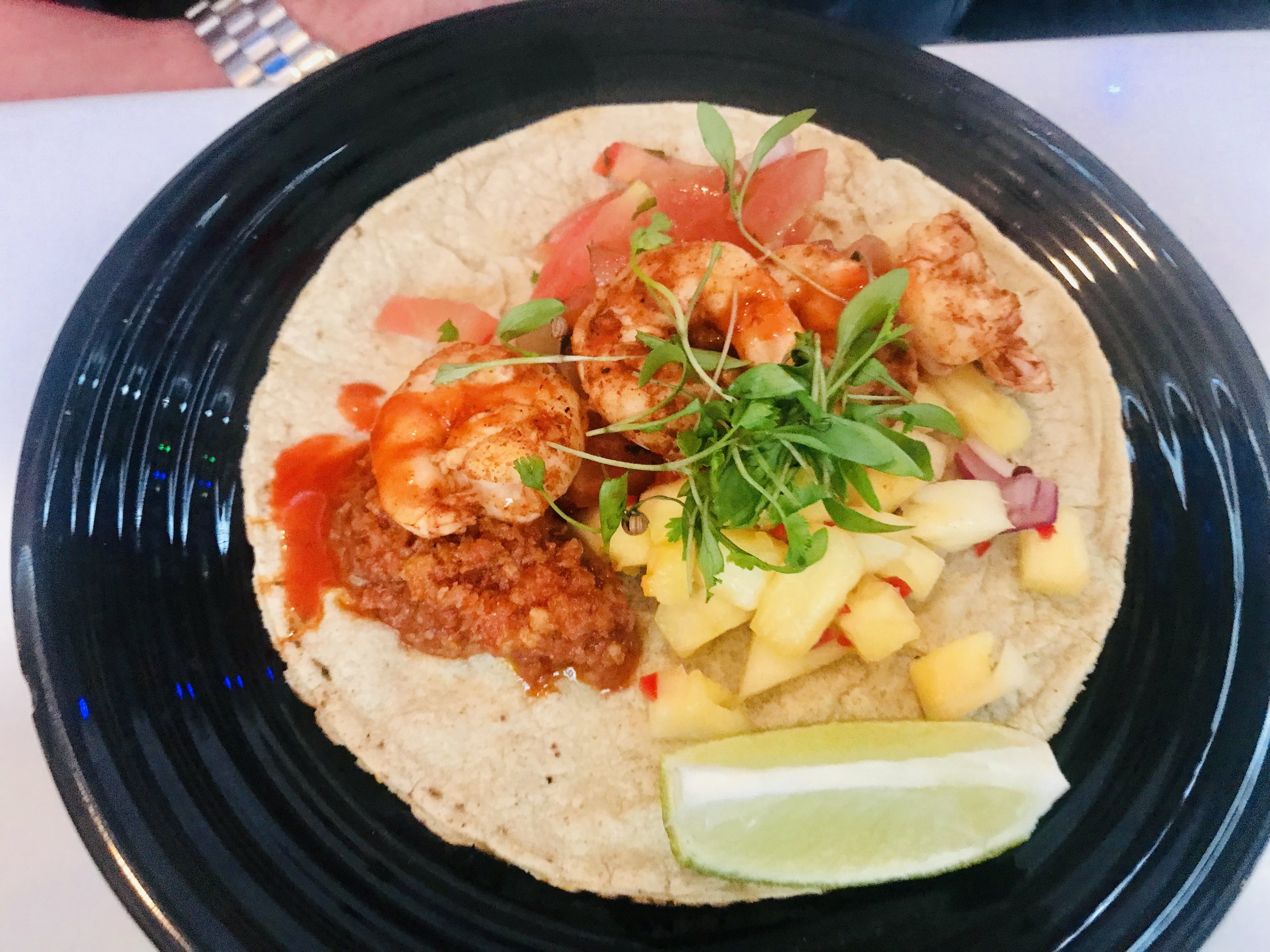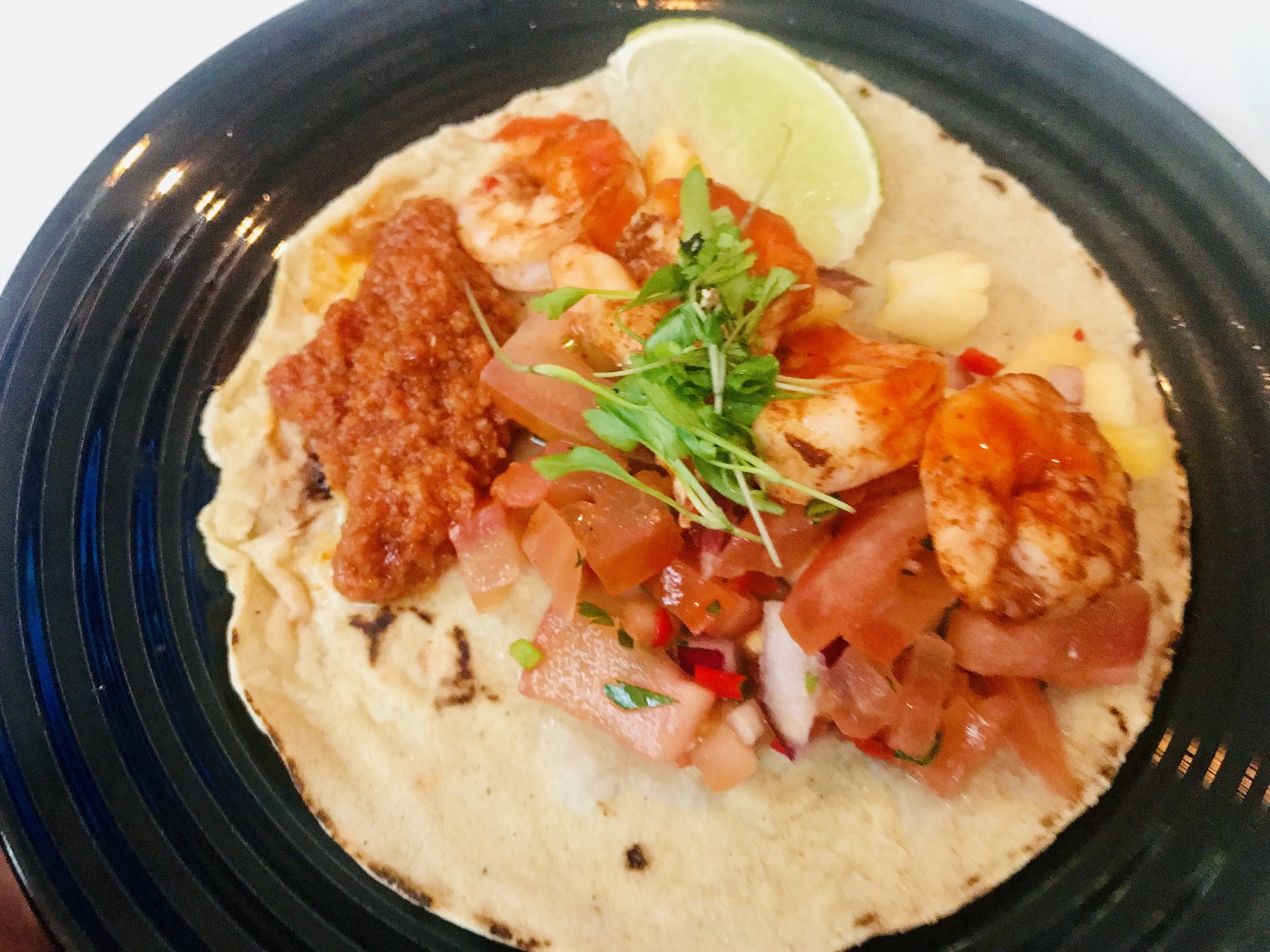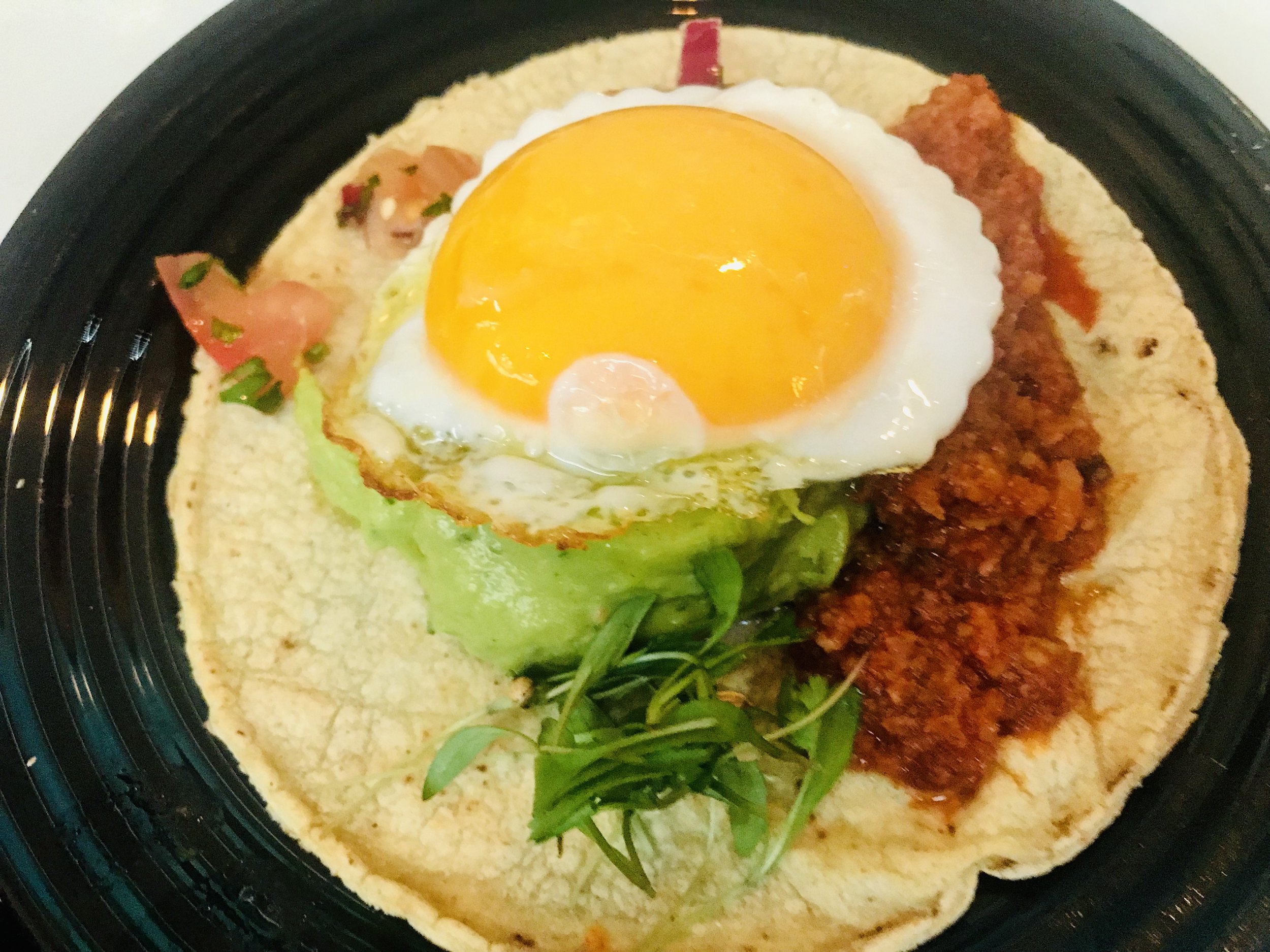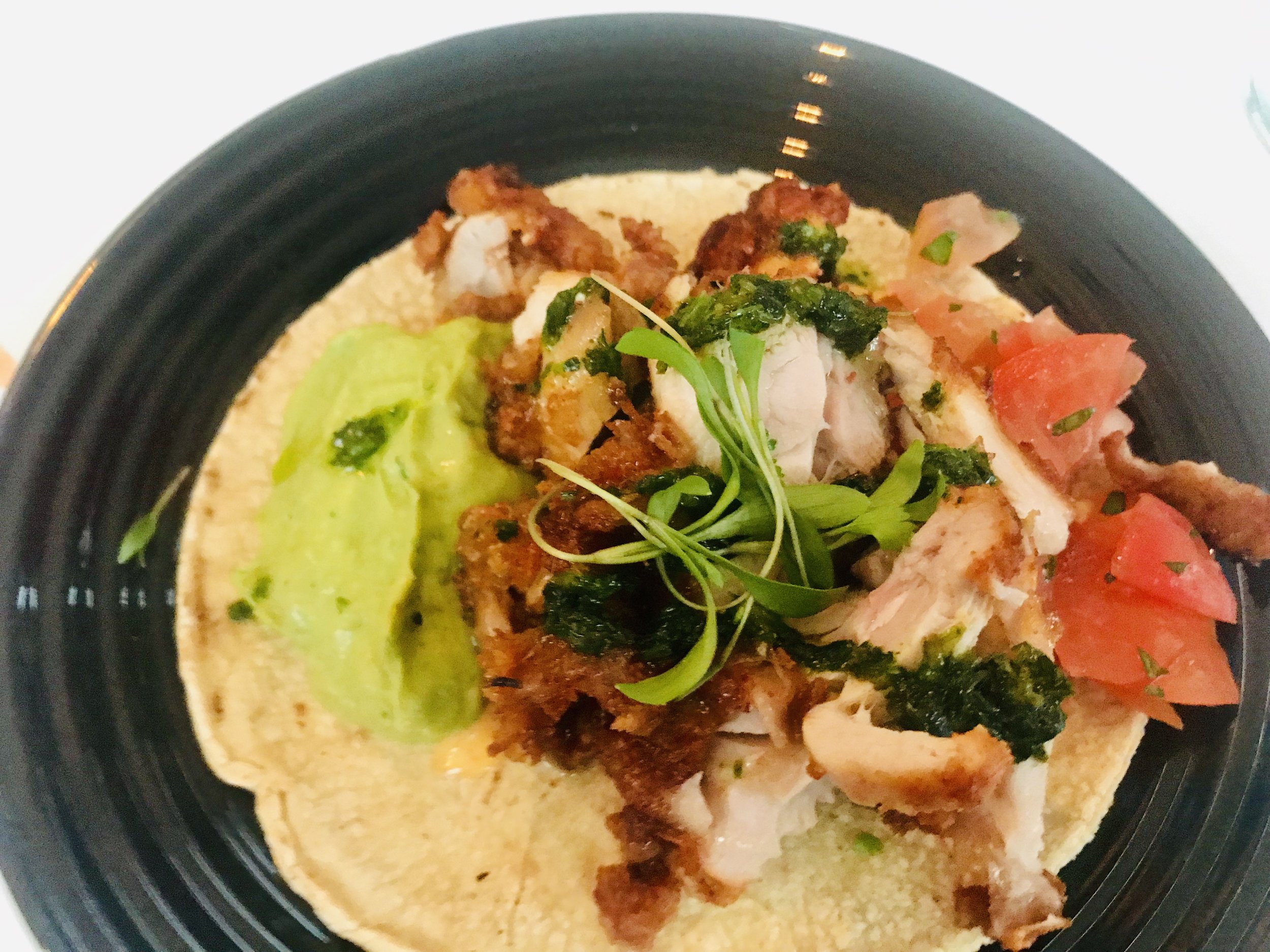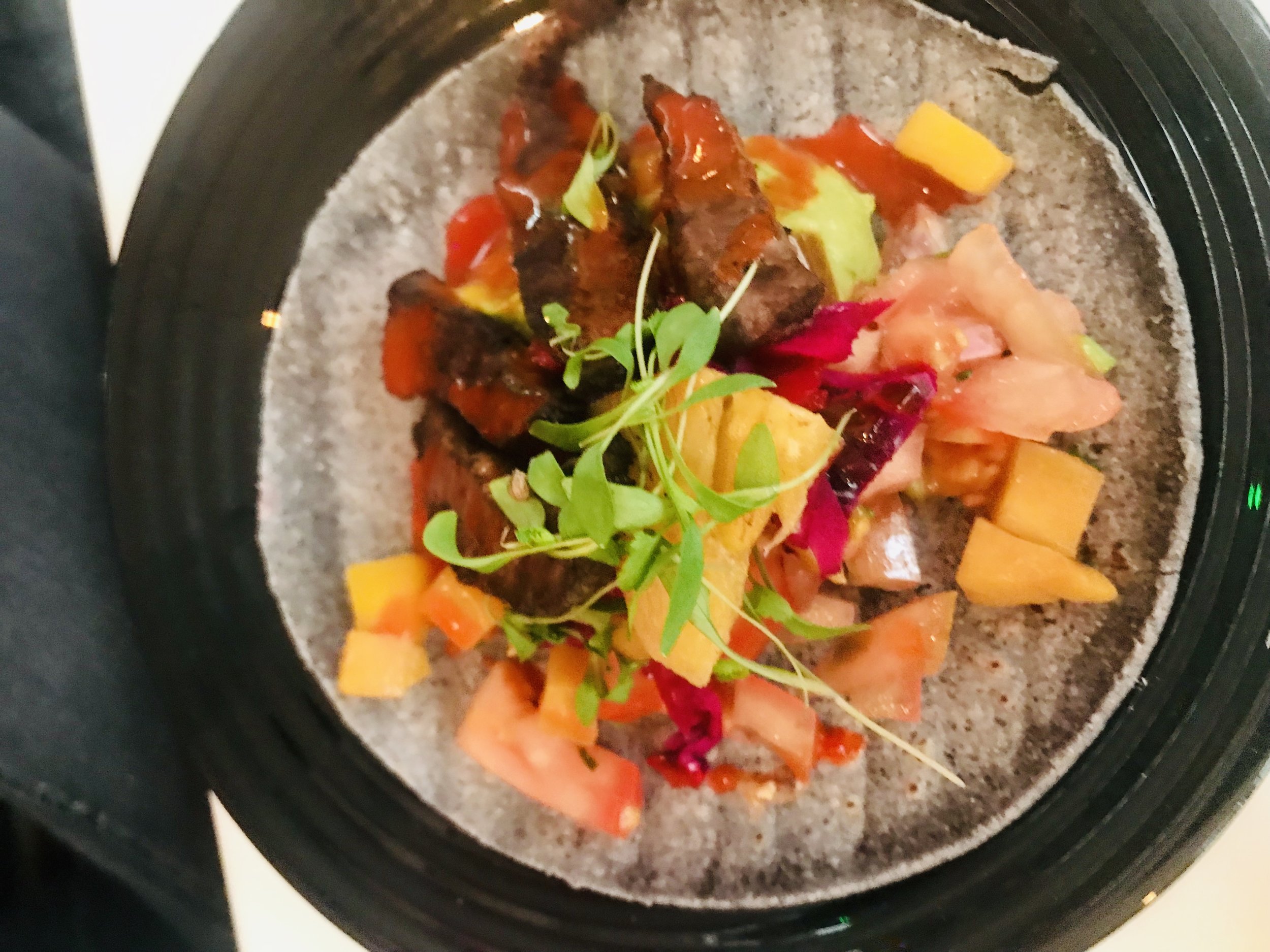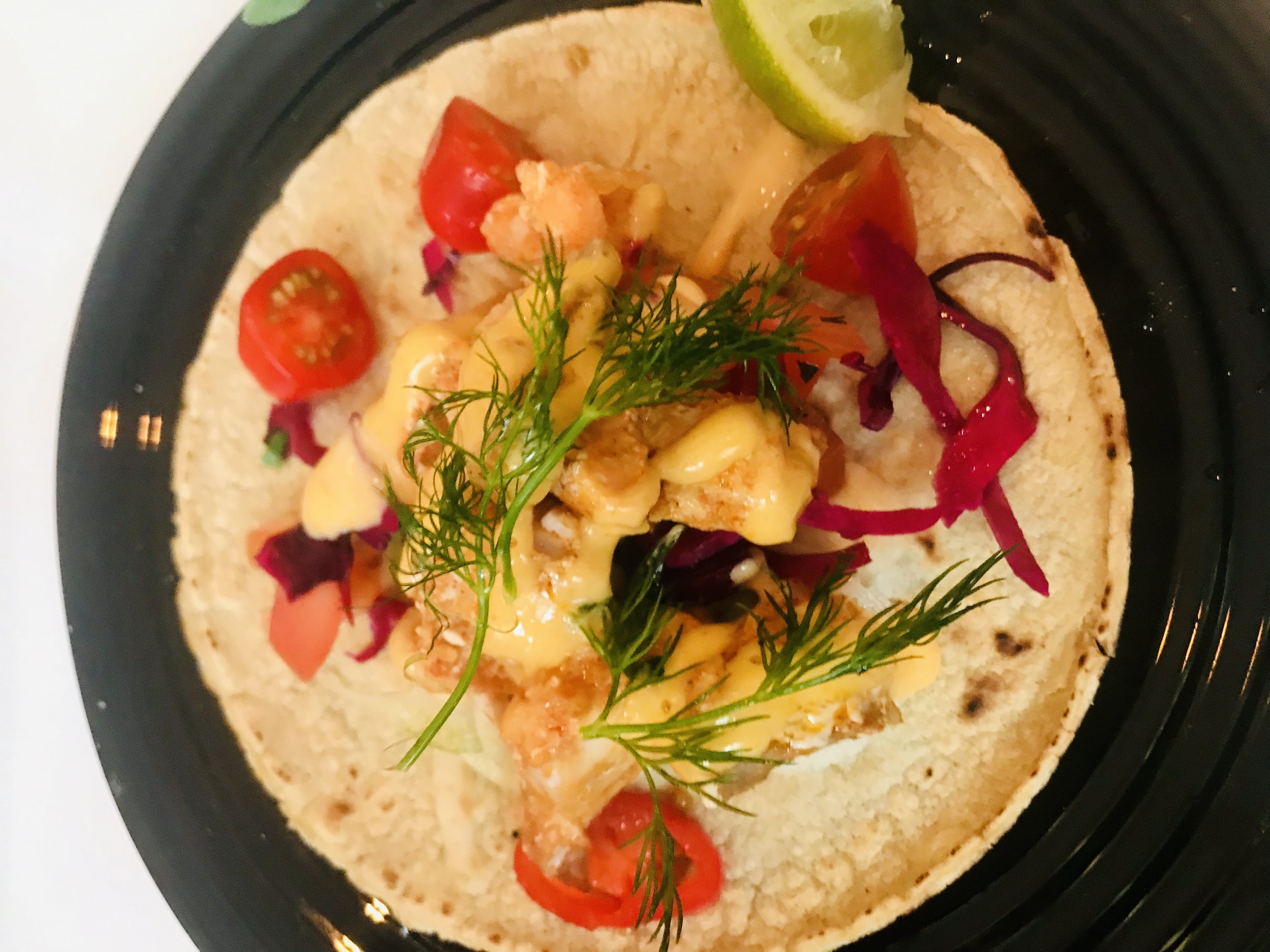 Taco's and Tequila
Unit M8, Broadway Market
20 Tooting High St
Tooting, London
With a name like Taco's and Tequila you kind of know roughly what to expect there. Unsurprisingly, they do have taco's and they do have tequila - but they have a lot more than just these two things. We were in the area for a quick dinner and it looked like a fun place to grab a bite.
We of course started with a few cocktails. They have a decent range of drinks here and the margarita's were great. The place is a blend of casual restaurant and relaxed bar all in one.
We decided to start with a few corn chips and some guacamole while we waited for our taco's. It was a nice way to get the evening going.
Then came the taco's themselves. The Spicy Prawn Taco had plump grilled prawns - with a kick - served with pineapple salsa. The combination was great.
The most stunning dish of the night was the Chorizo Jam, Duck Egg and Pico de Gallo taco. The bright duck egg stood out on top of this tasty combination with its oversized yolk just waiting to be popped. The rich chorizo jam went perfectly too.
A chicken and avocado taco had a familiar and good mix of ingredients. Chicken and avocado and a great pairing and this was no exception.
A few more tasty combinations arrived. We eagerly devoured them all.
Taco's and Tequila is a fun, casual place with good drinks and a great mix of tasty food.