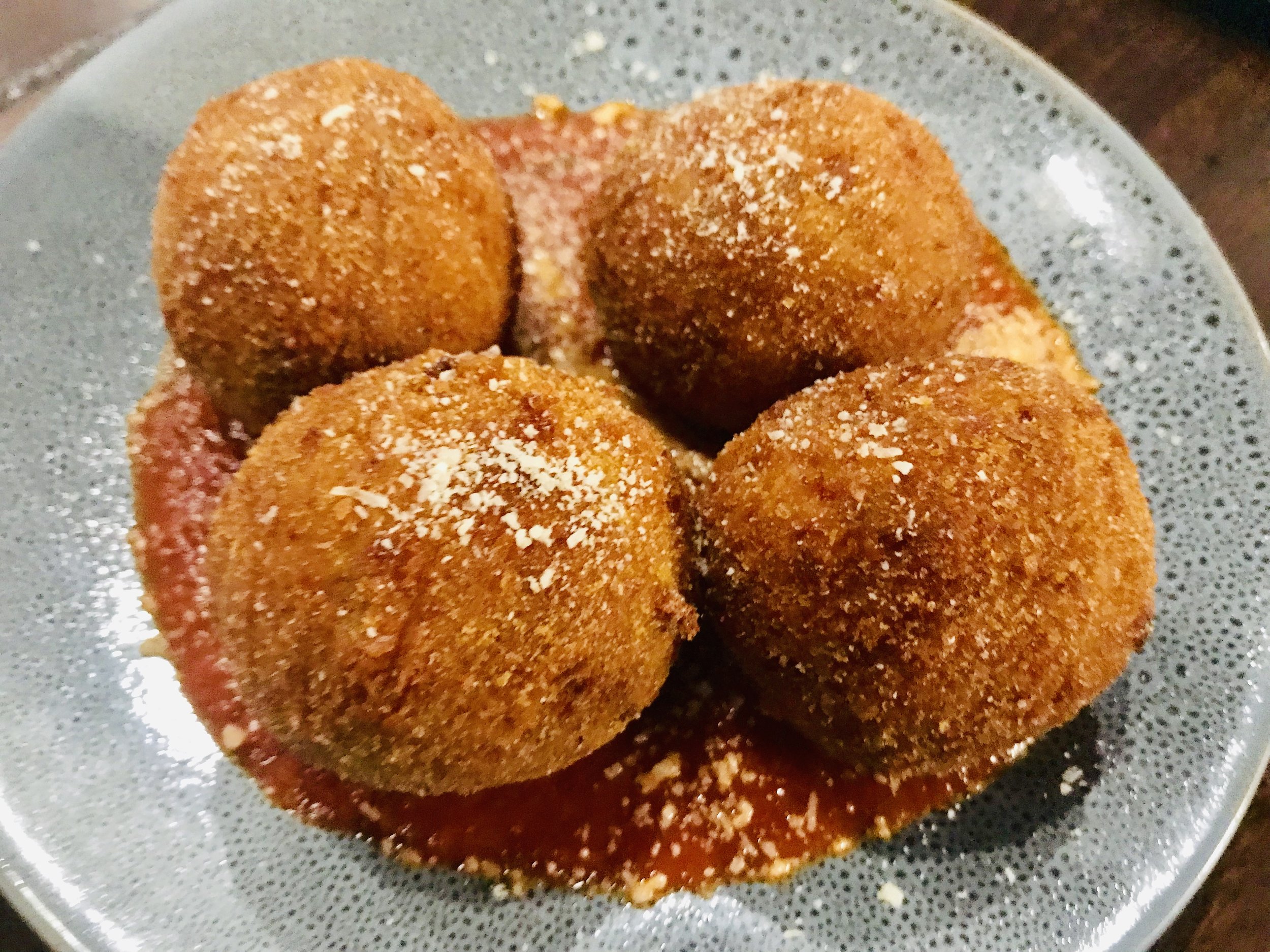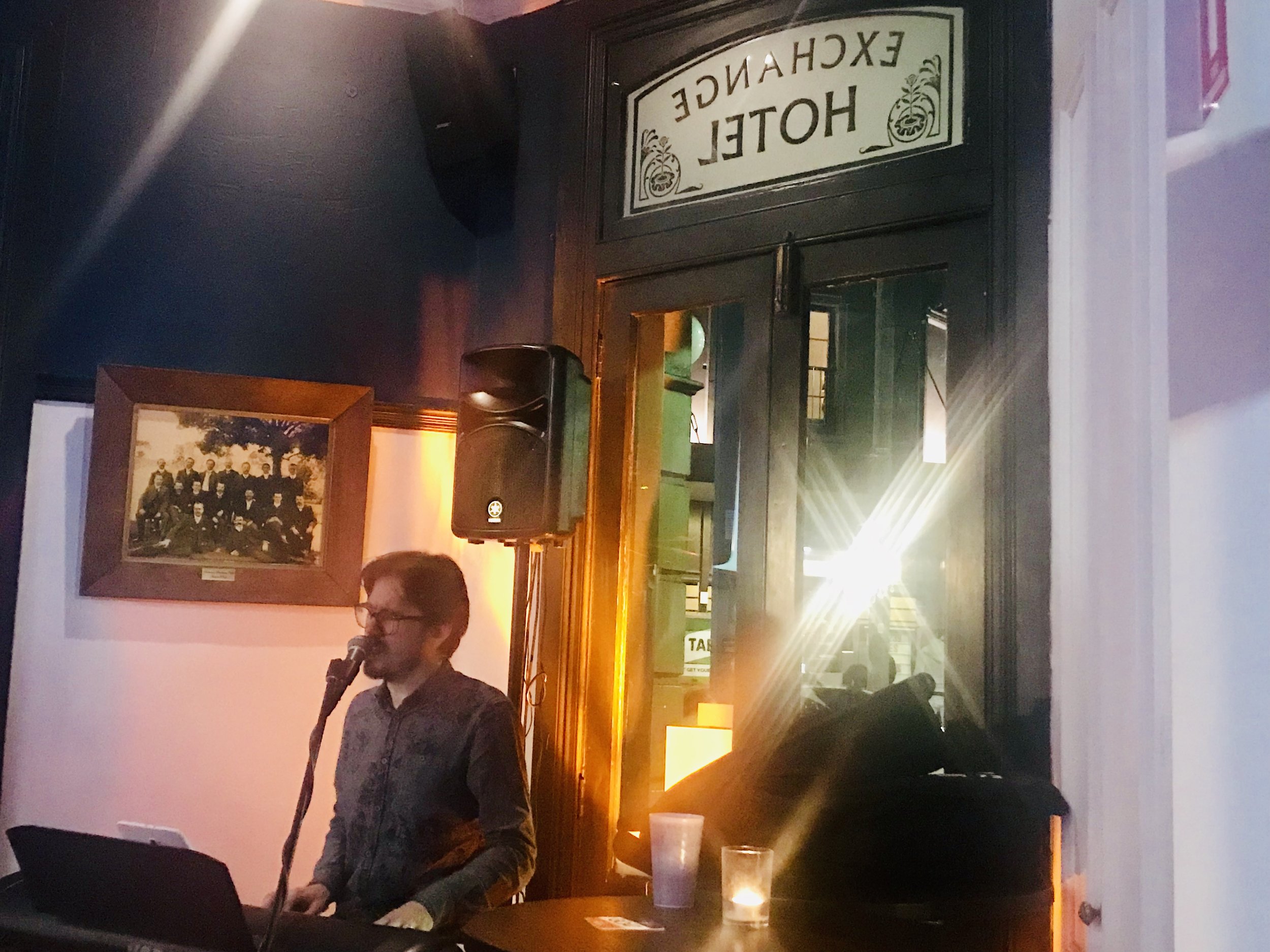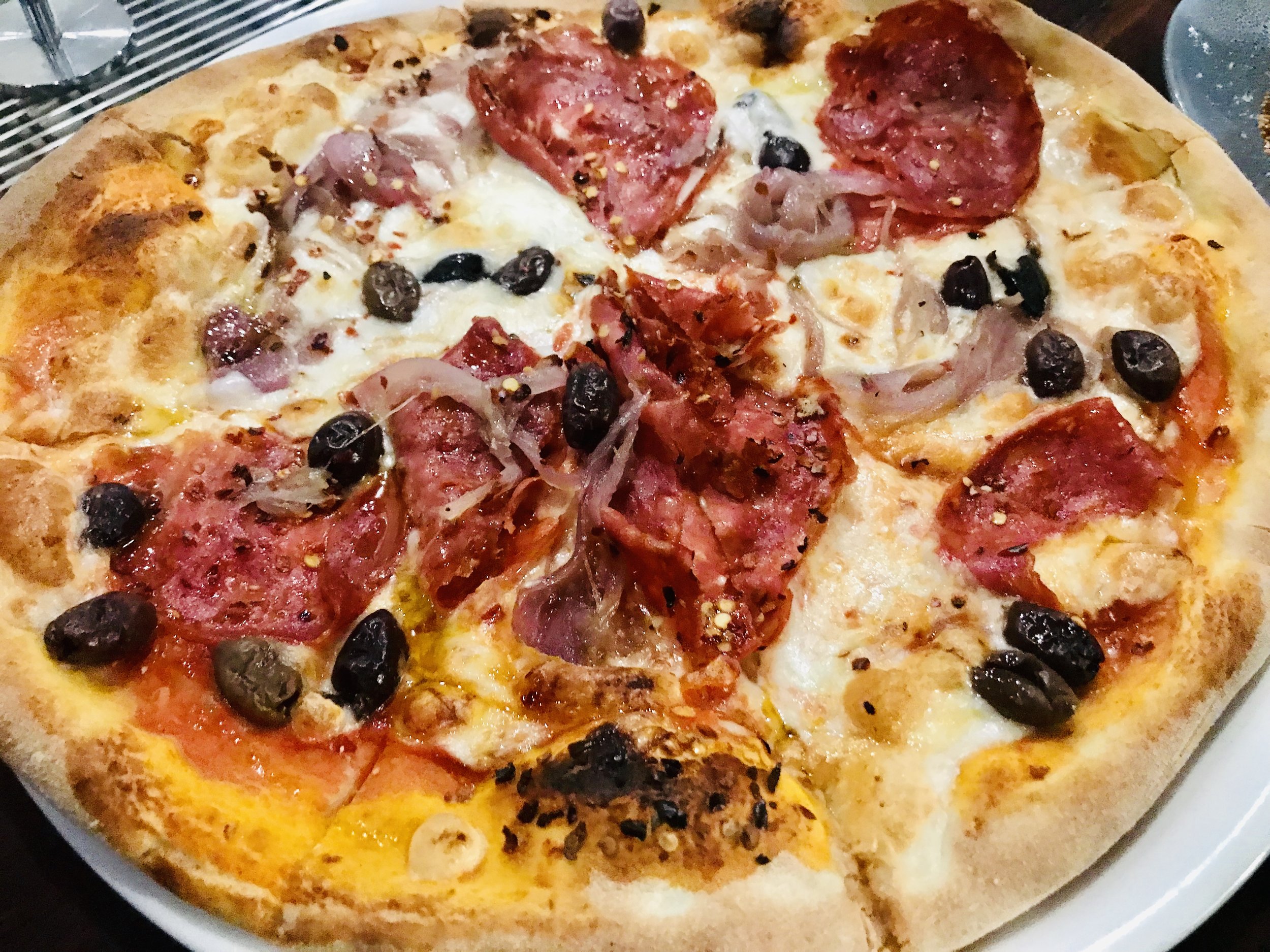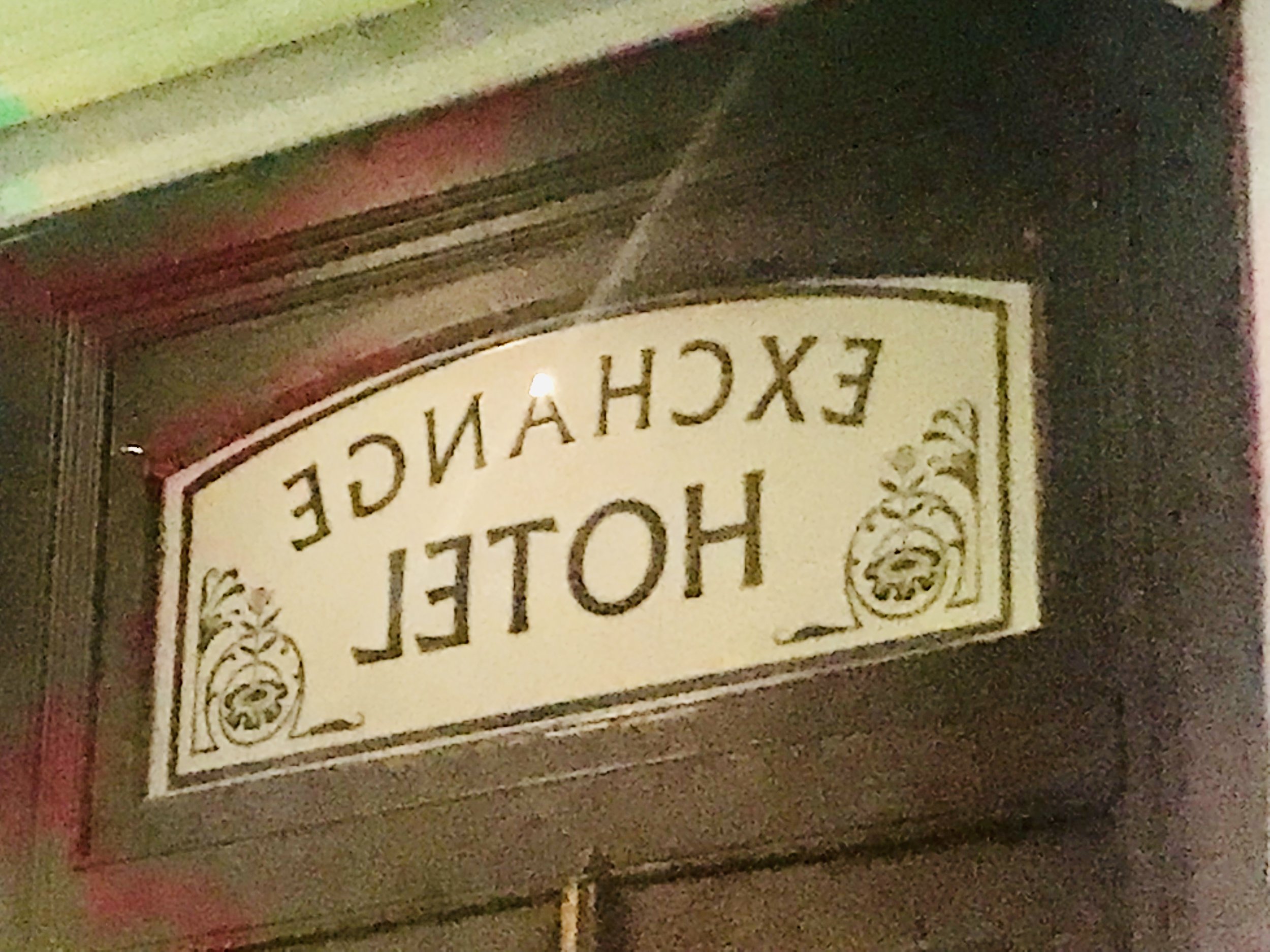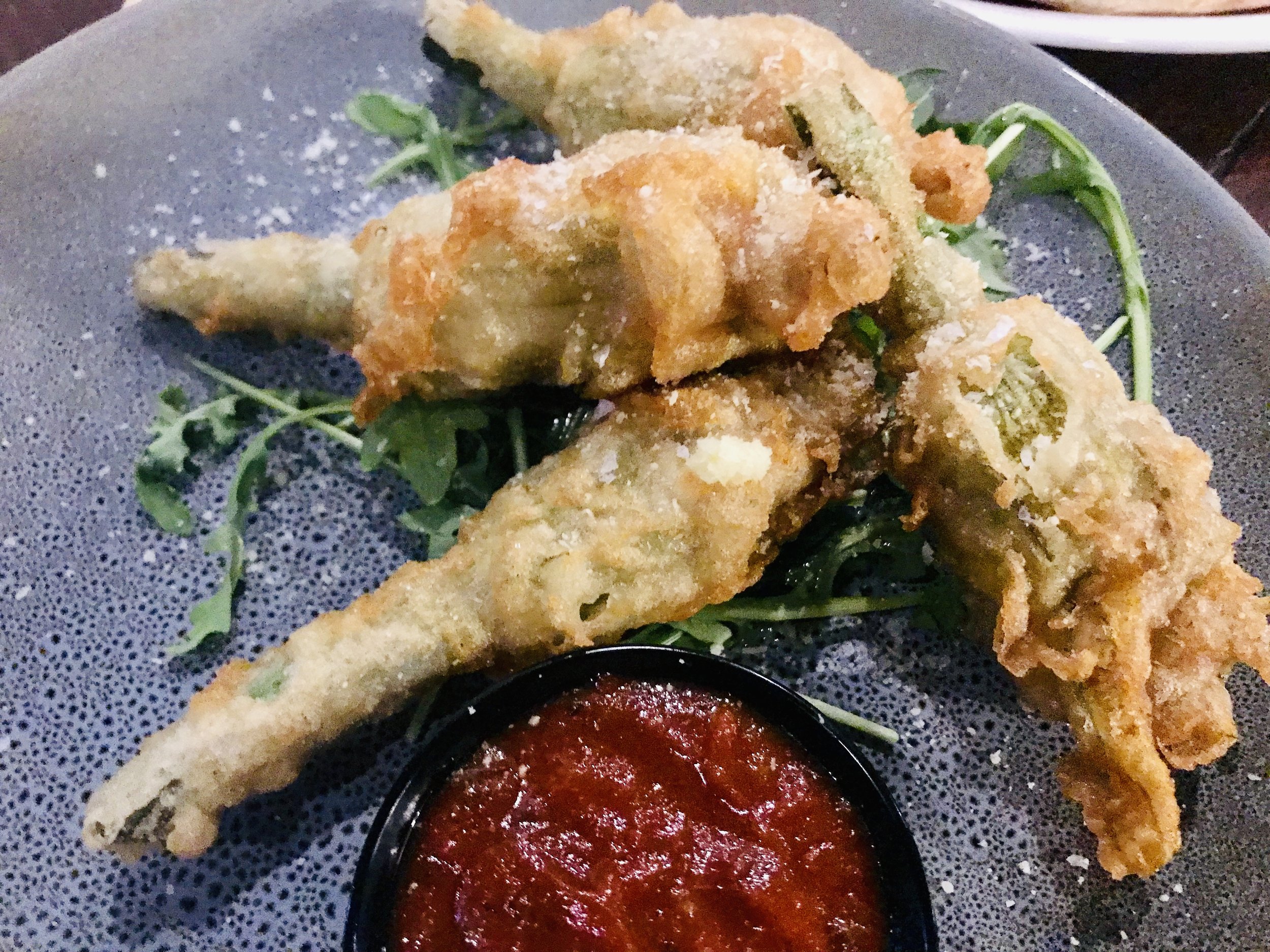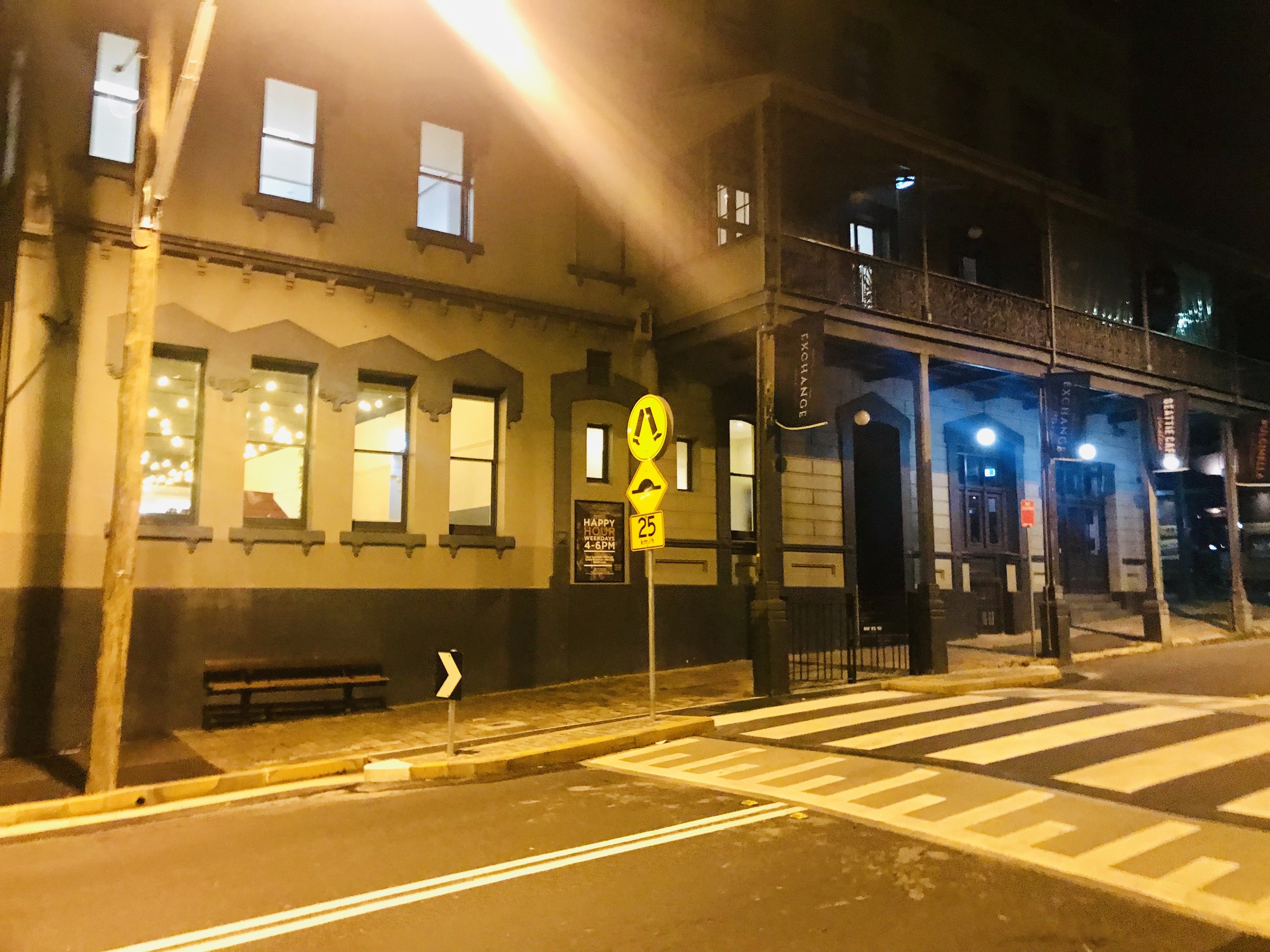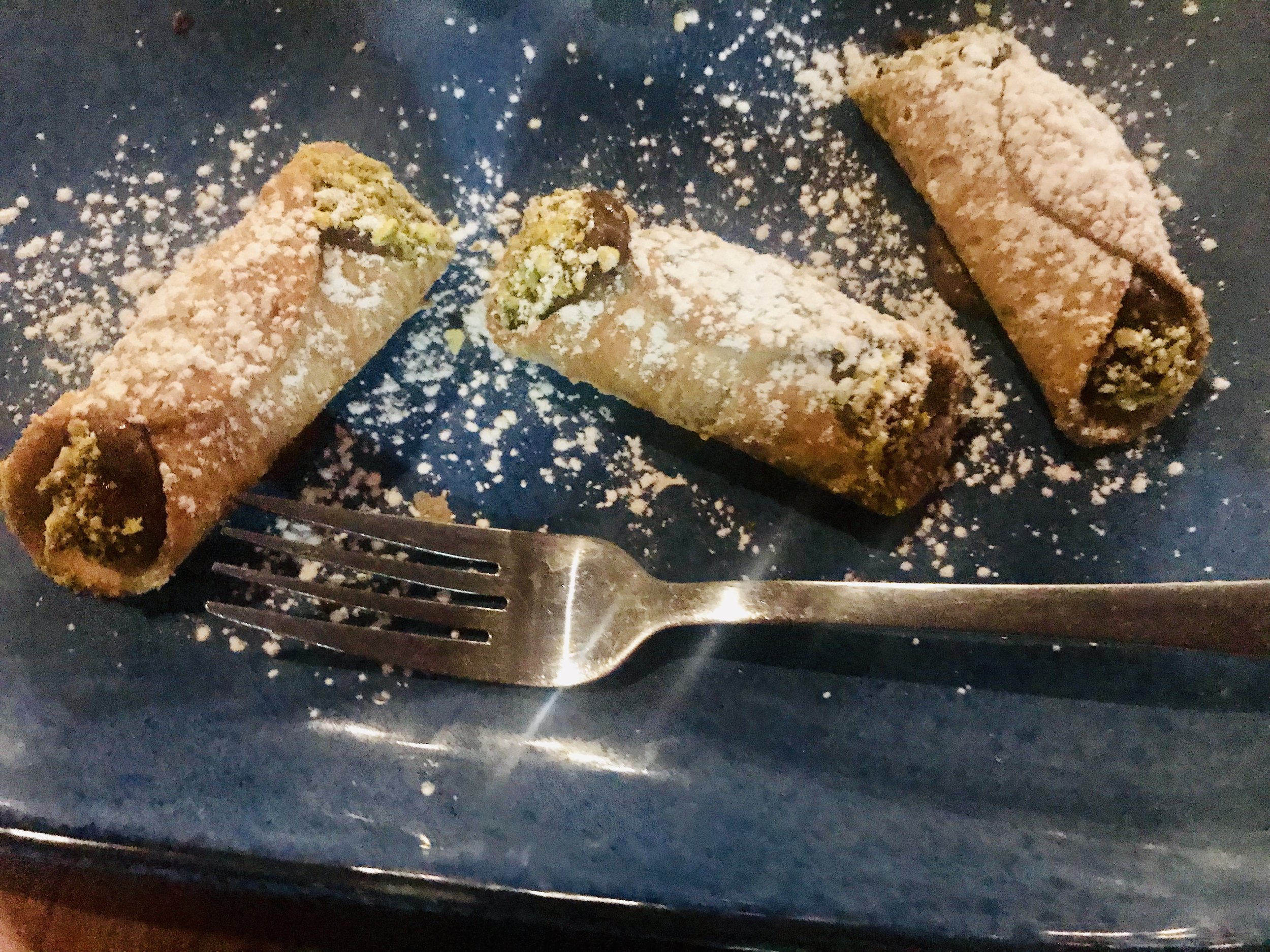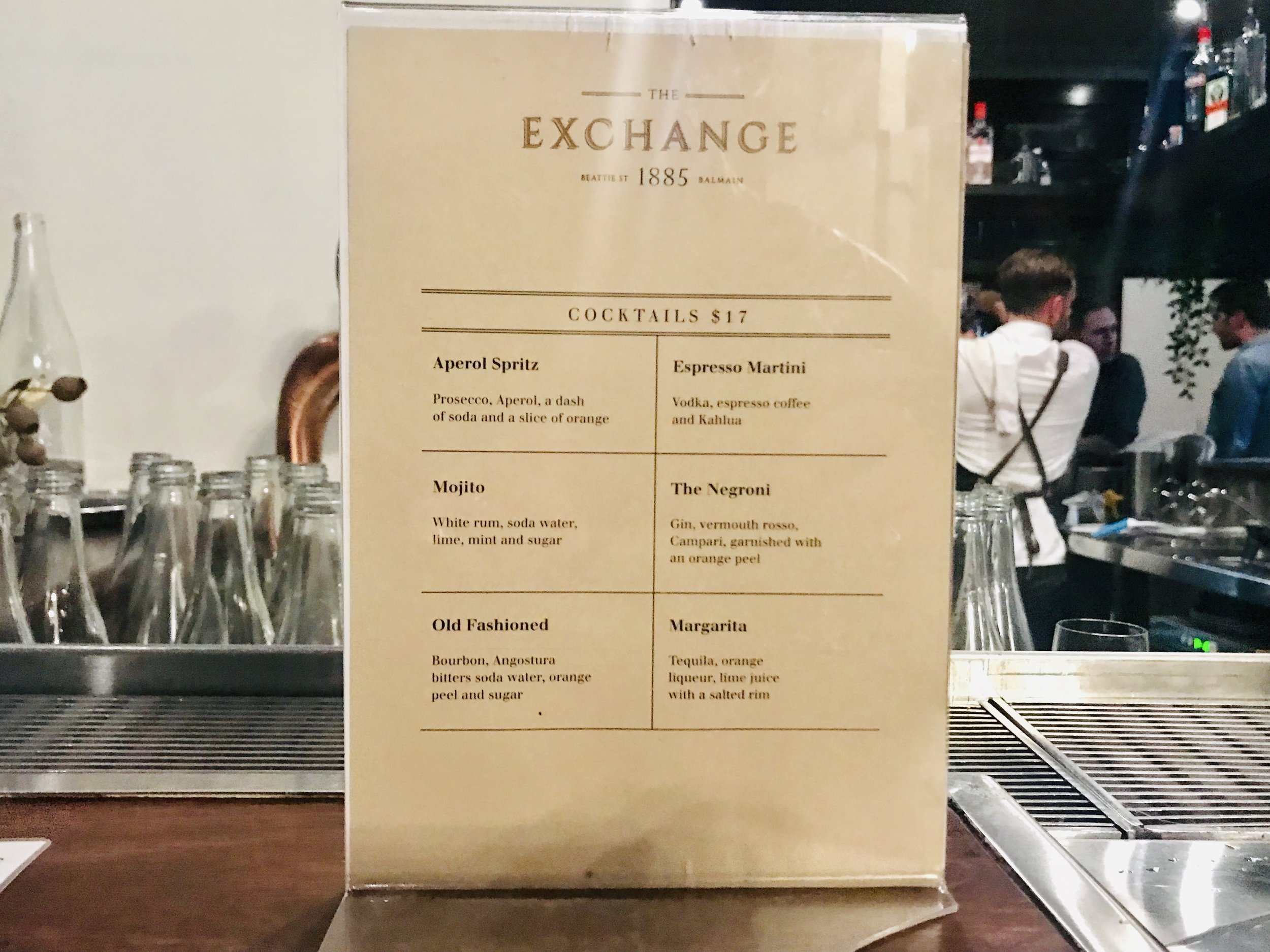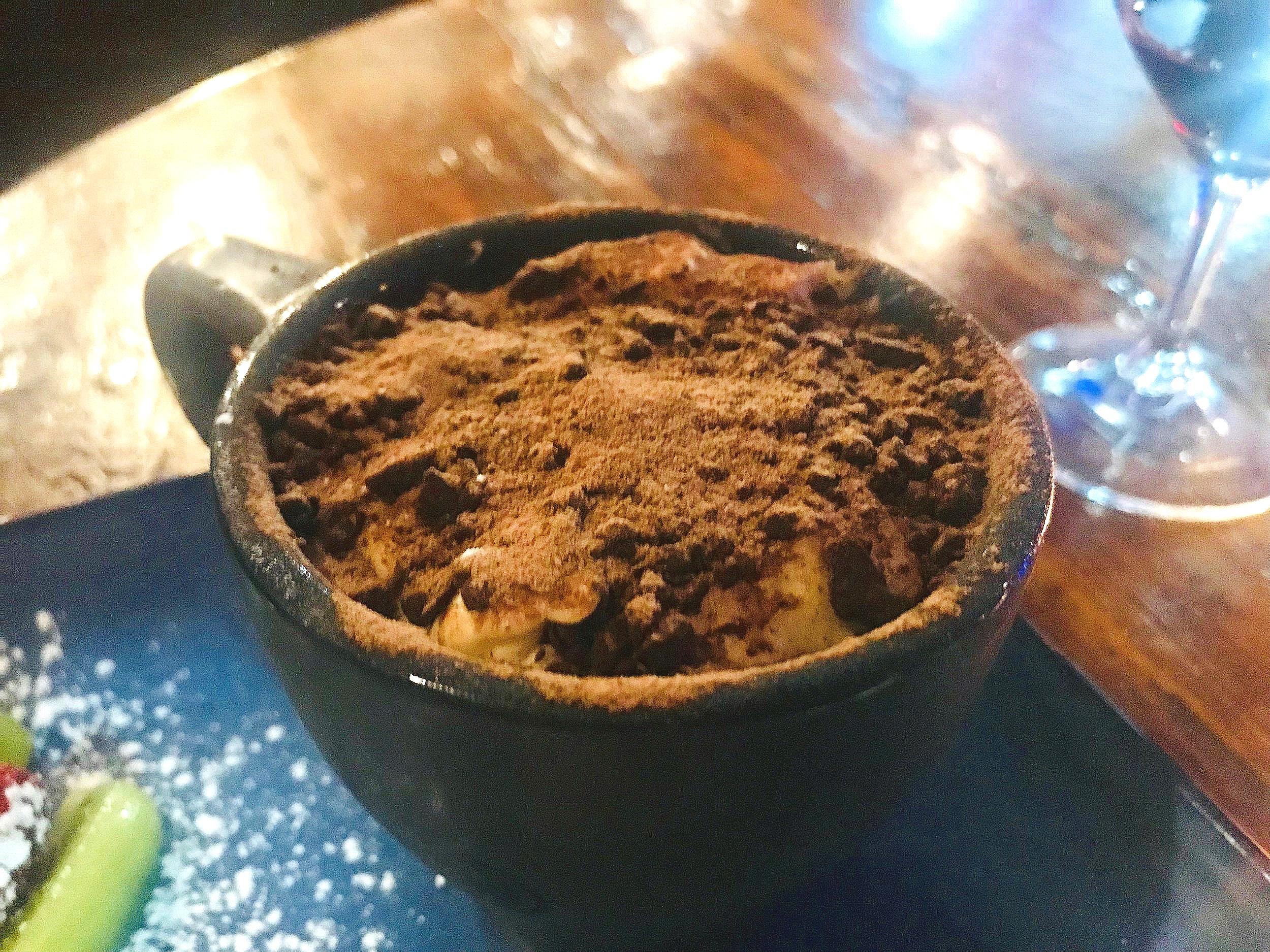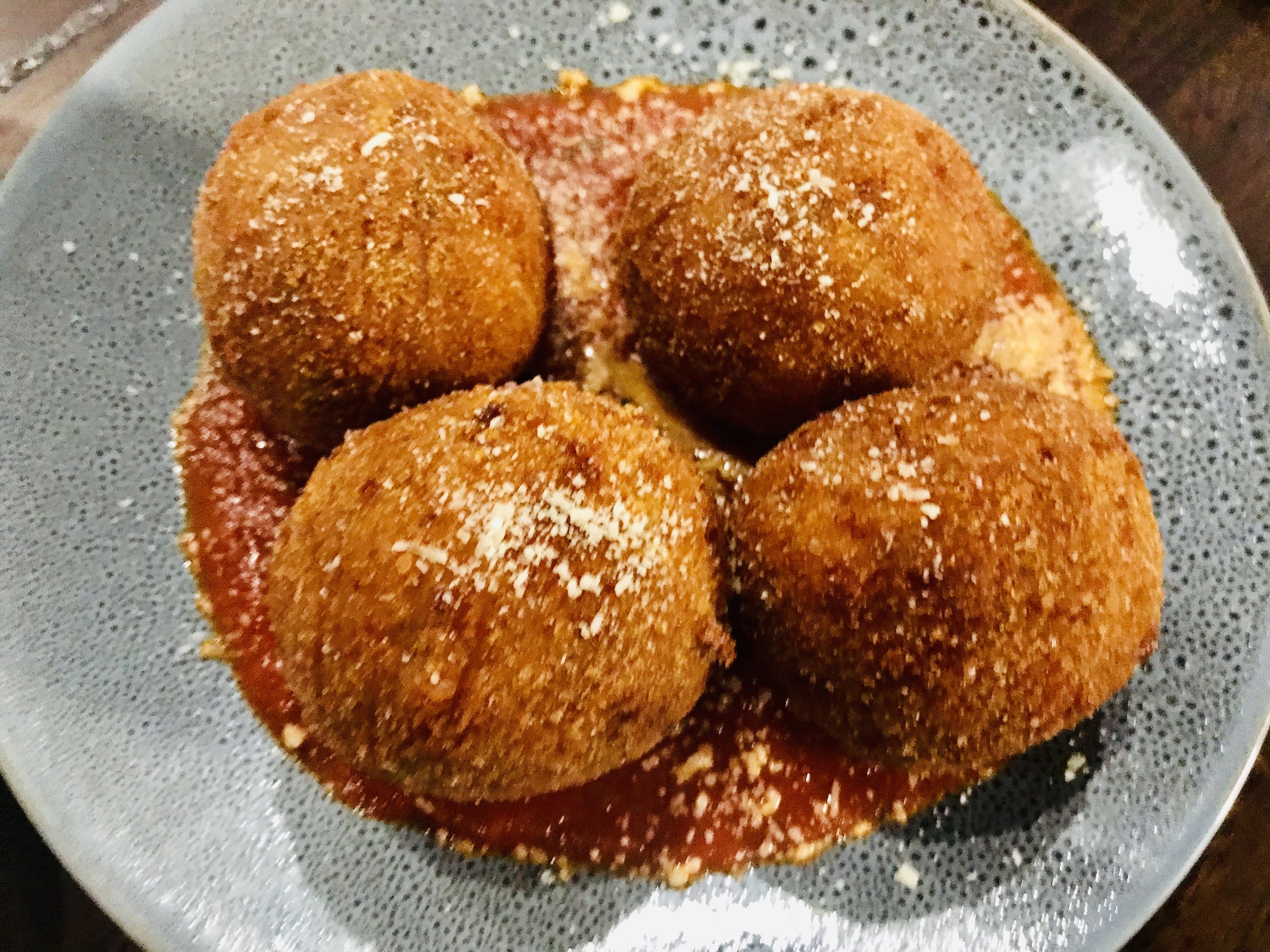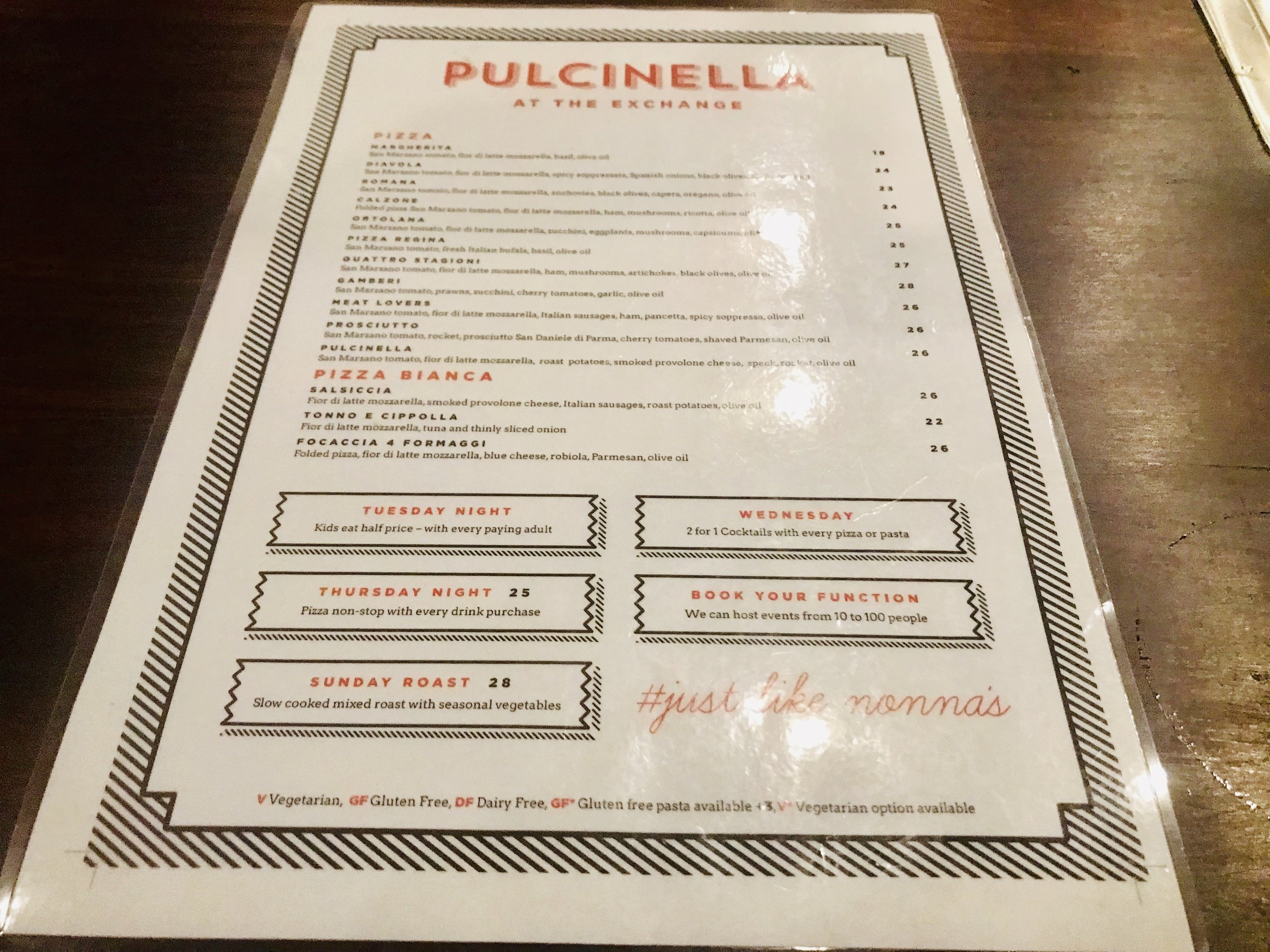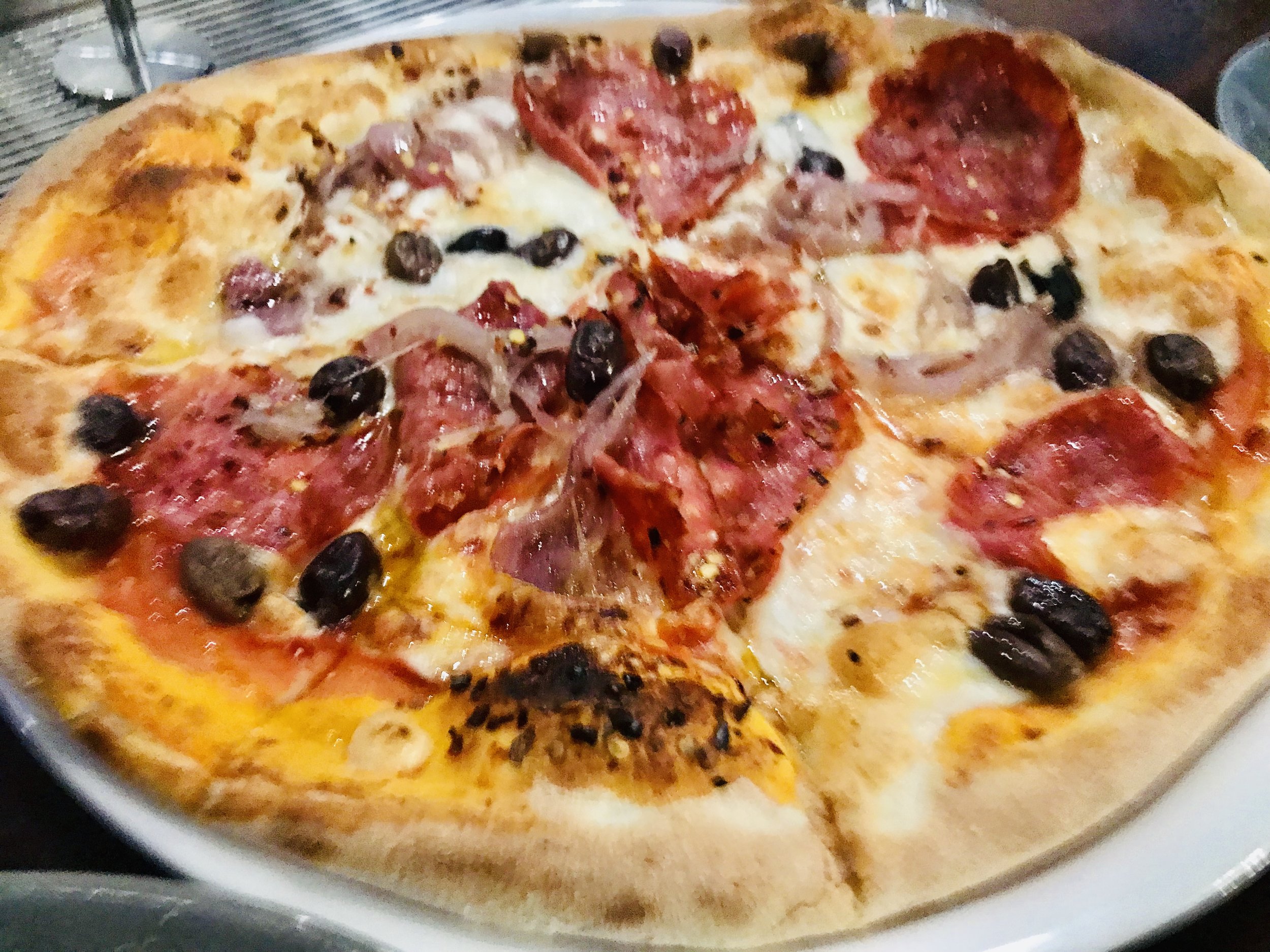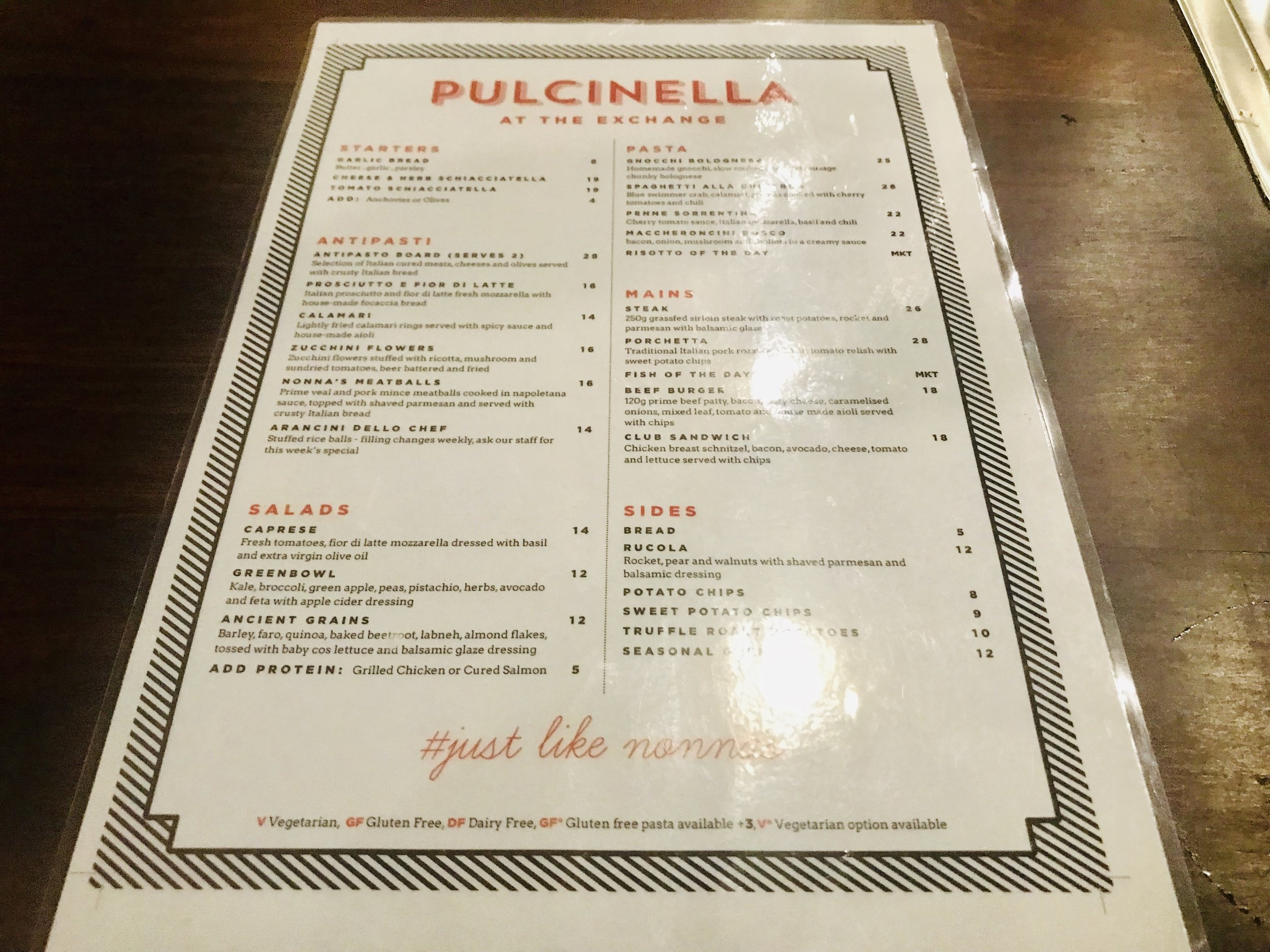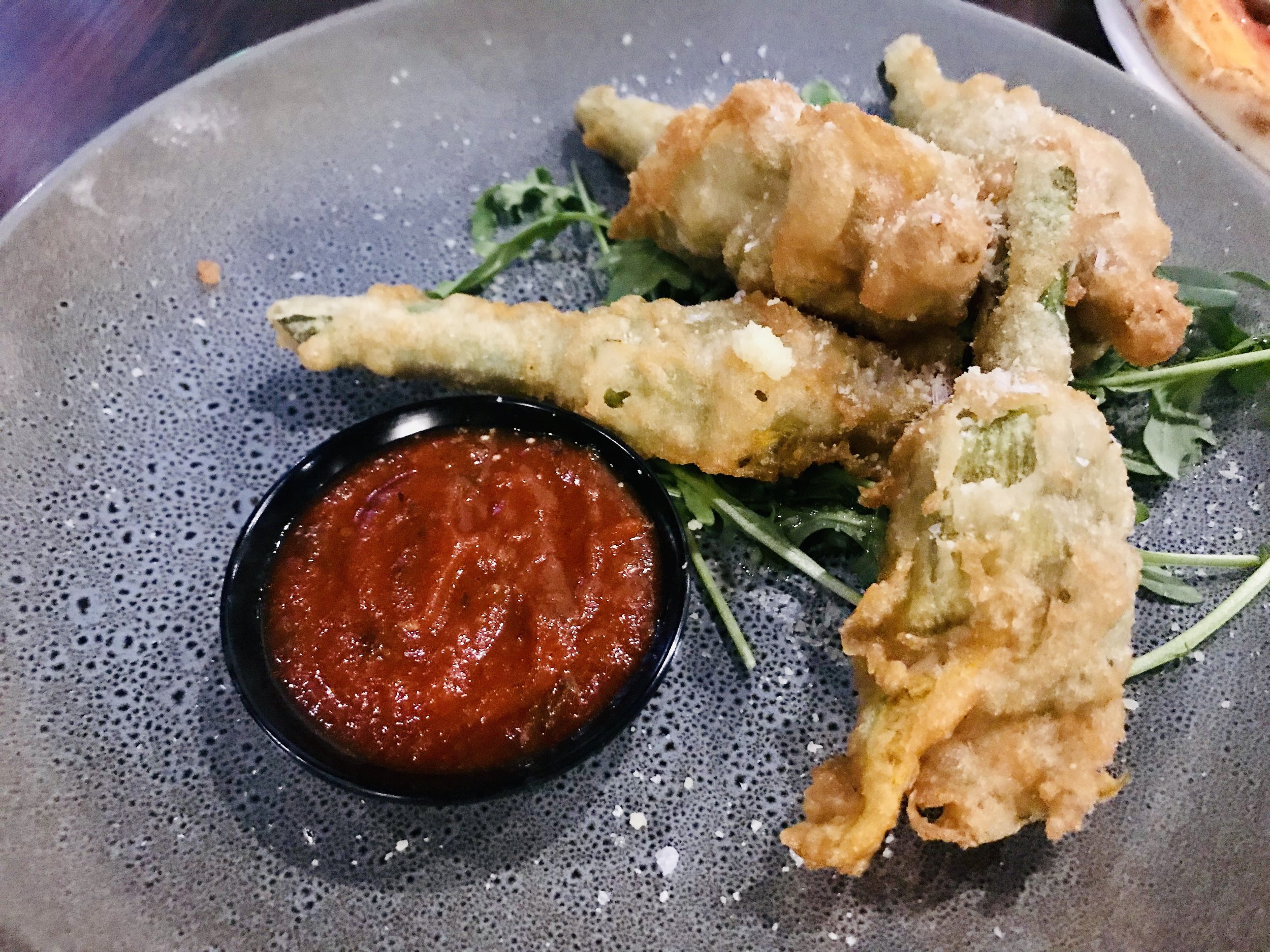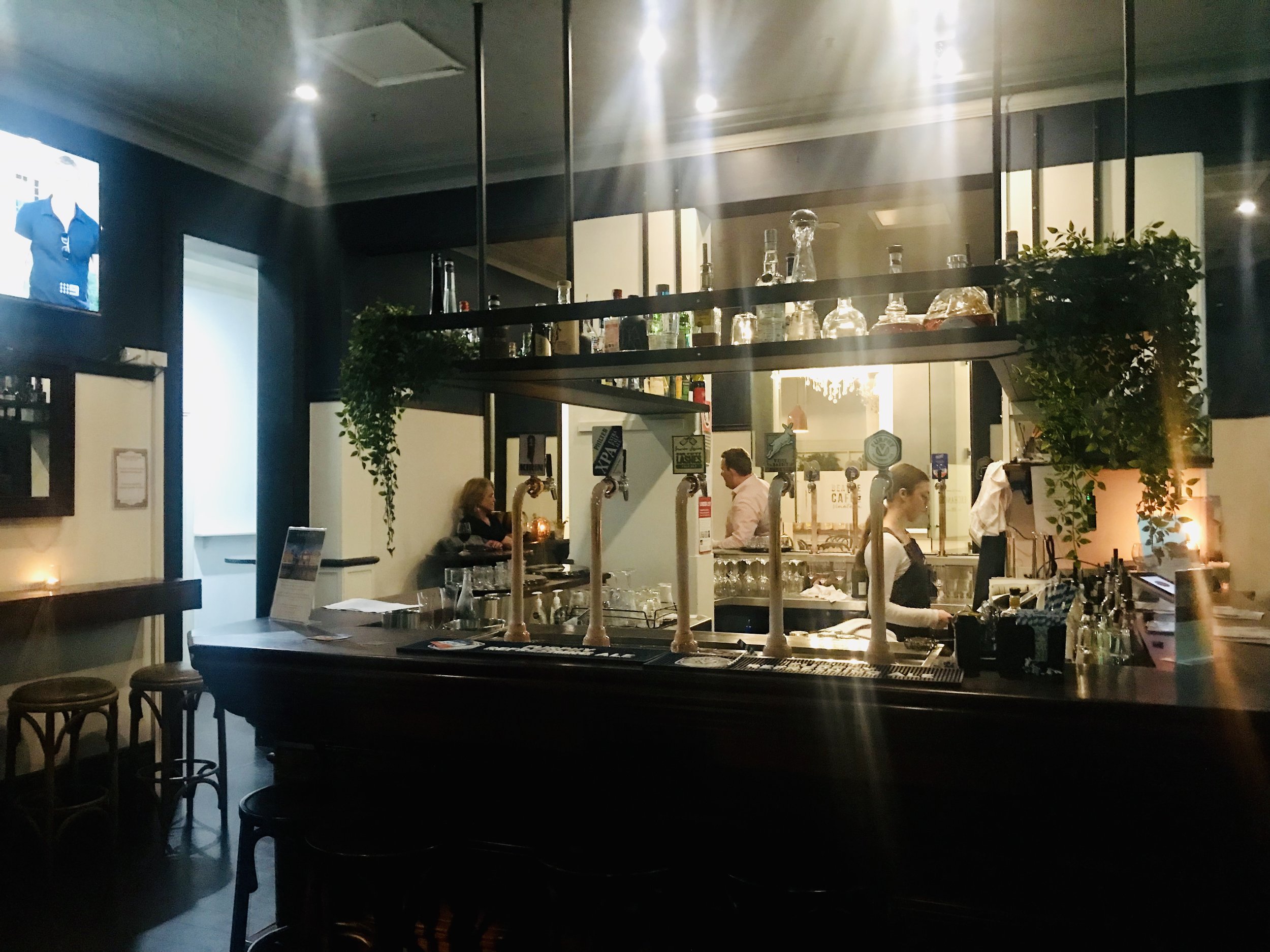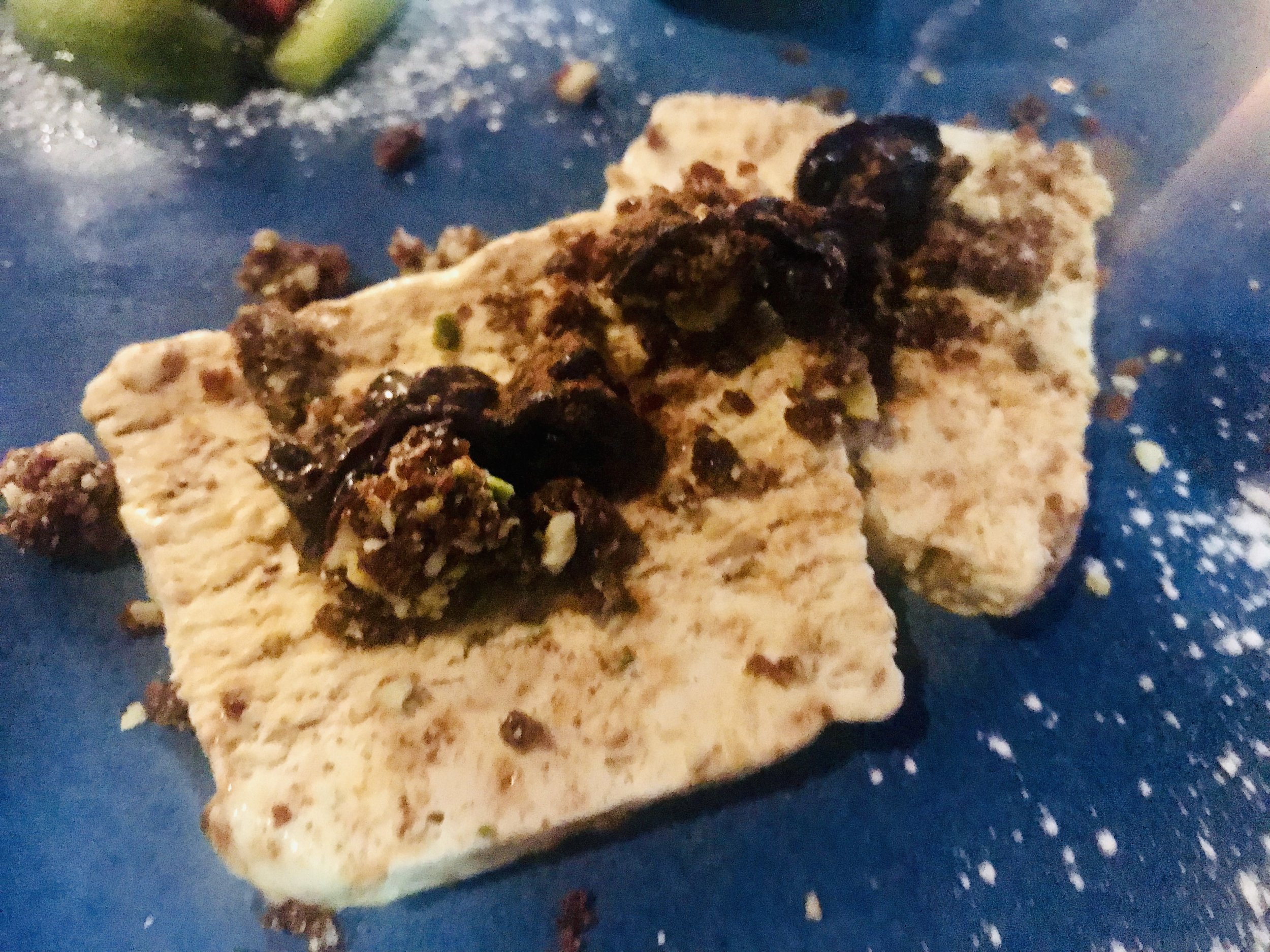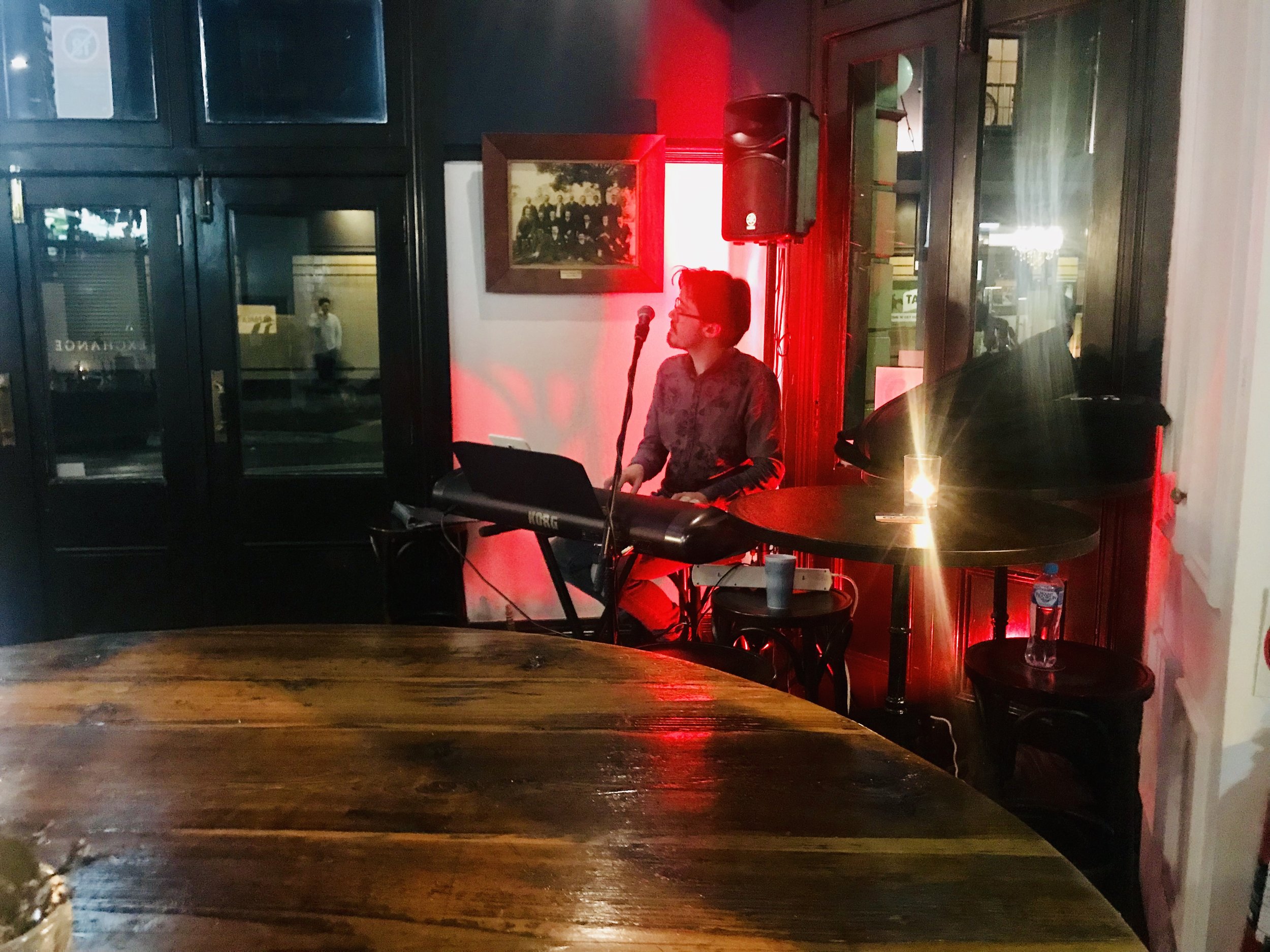 For many years The Exchange was the place to go, then it ceased operations and now it's back with a bang! It's so good to see it alive again and in such an impressive way!
With both a bar menu and access to the food from their resident Italian restaurant - Pulcinella - there are plenty of food options available. Obviously with an on-site Italian eatery there's a bit of a theme to the food style here. First up we ordered the arancini della chef - filled with whatever the chef decides on each given day. These golden balls of rice were a delicious starter.
We then had some lovely zucchini flowers filled with ricotta, mushrooms and sundried tomatoes. They were dipped in beer batter and deep fried. Winner all the way!
We also decided to share a pizza. there were plenty of choices but we finally landed on the diavola - a spicy meaty topped pizza on a lovely base. The pizza's were clearly popular and we quickly understood why.
Although pretty full, we still had a little space for dessert. Unsurprising isn't it! Sir was entrusted with going up and choosing one to share. That was his brief. As there was a dessert platter with three different offerings on it he argued he had stayed within the boundaries of that brief! Technicalities! They were all delicious though so it was hard to complain.
We sat back and listened to the live music. Plenty were singing along and quite a few were up dancing too. We stuck to the singing and had great fun. It's great to see venues that still have live music in Sydney!
Italian food, live music and a great vibe - this place ticks all the boxes. Of course as it's a pub there are plenty of drink options available too!