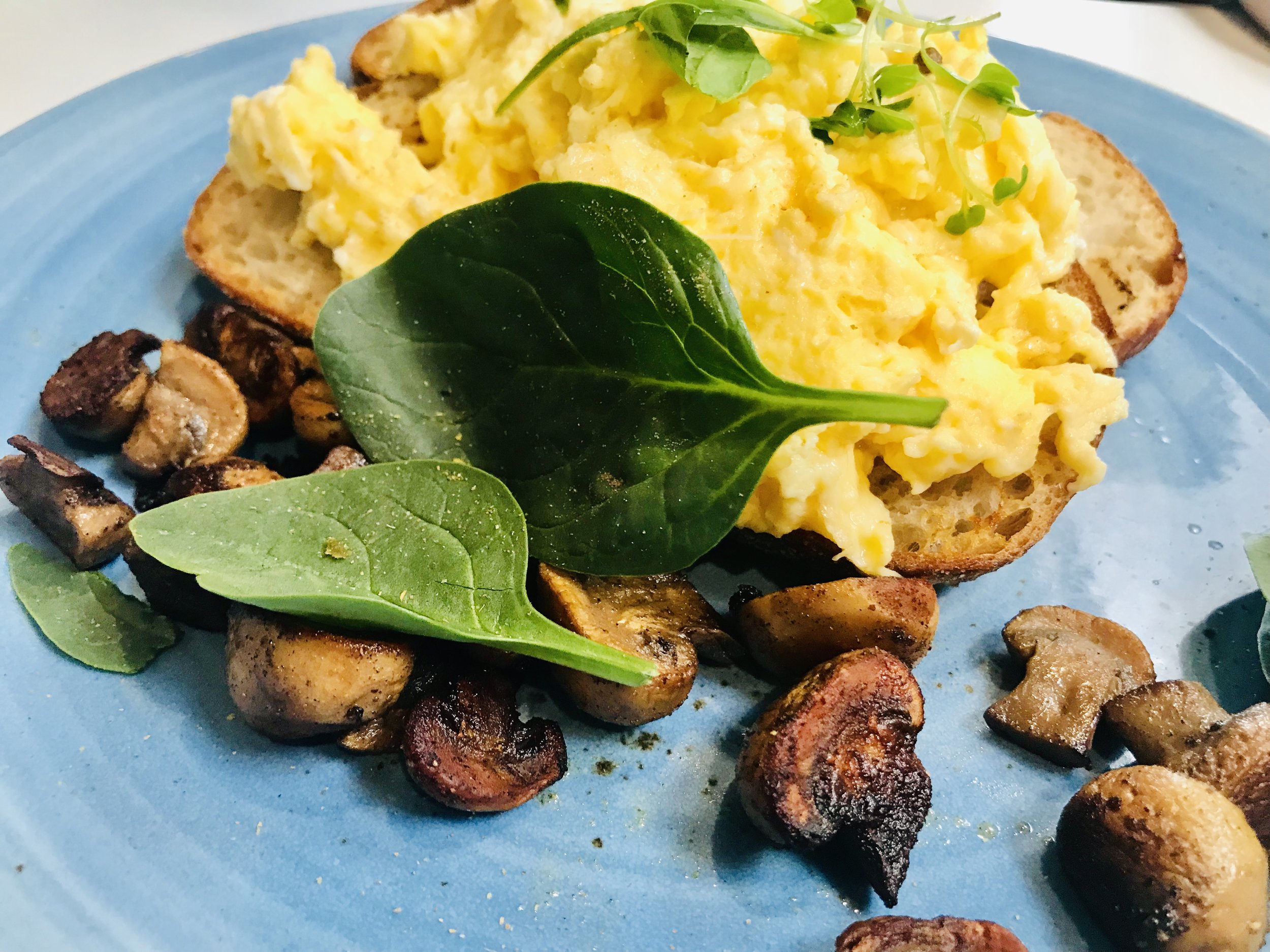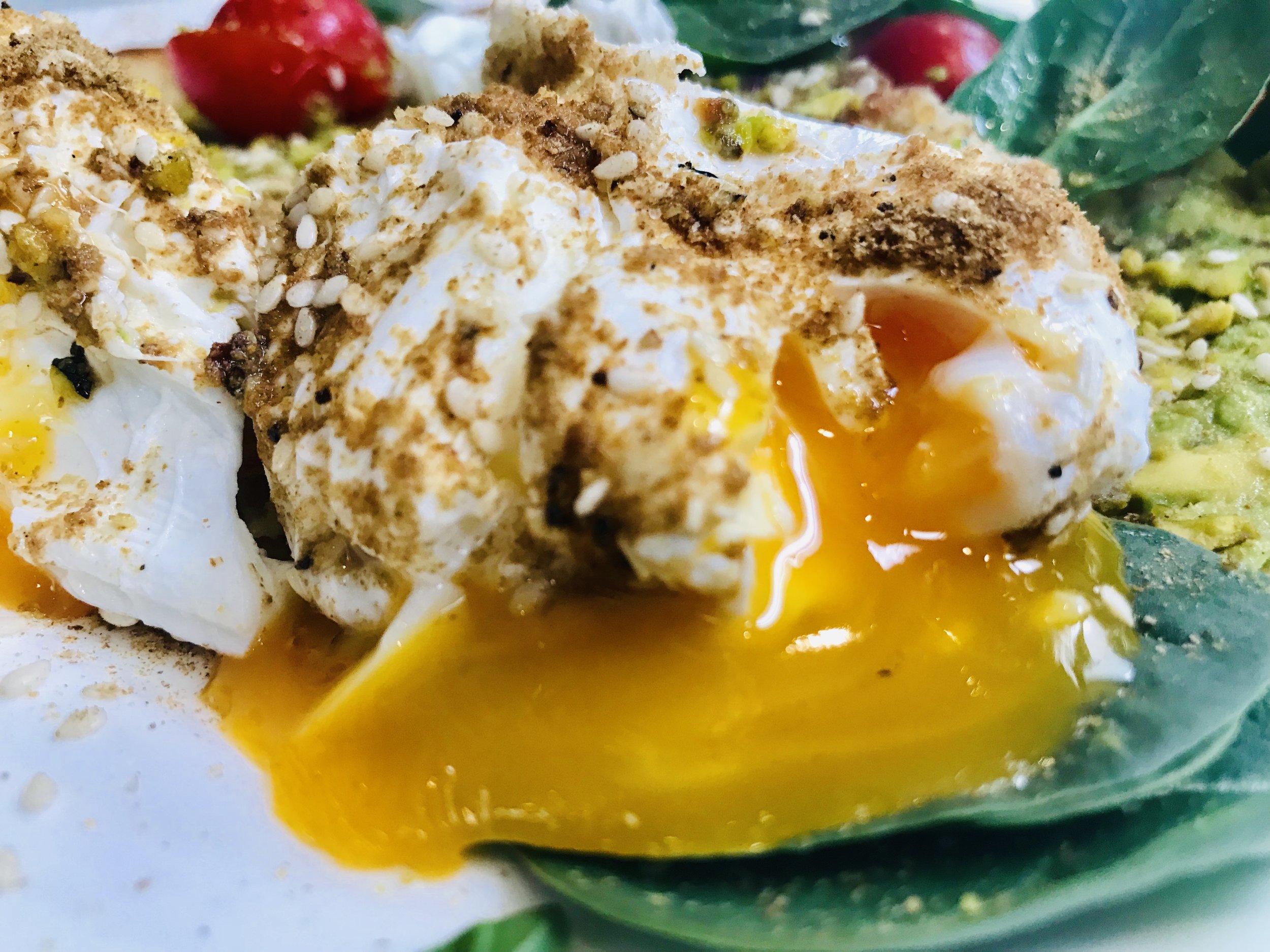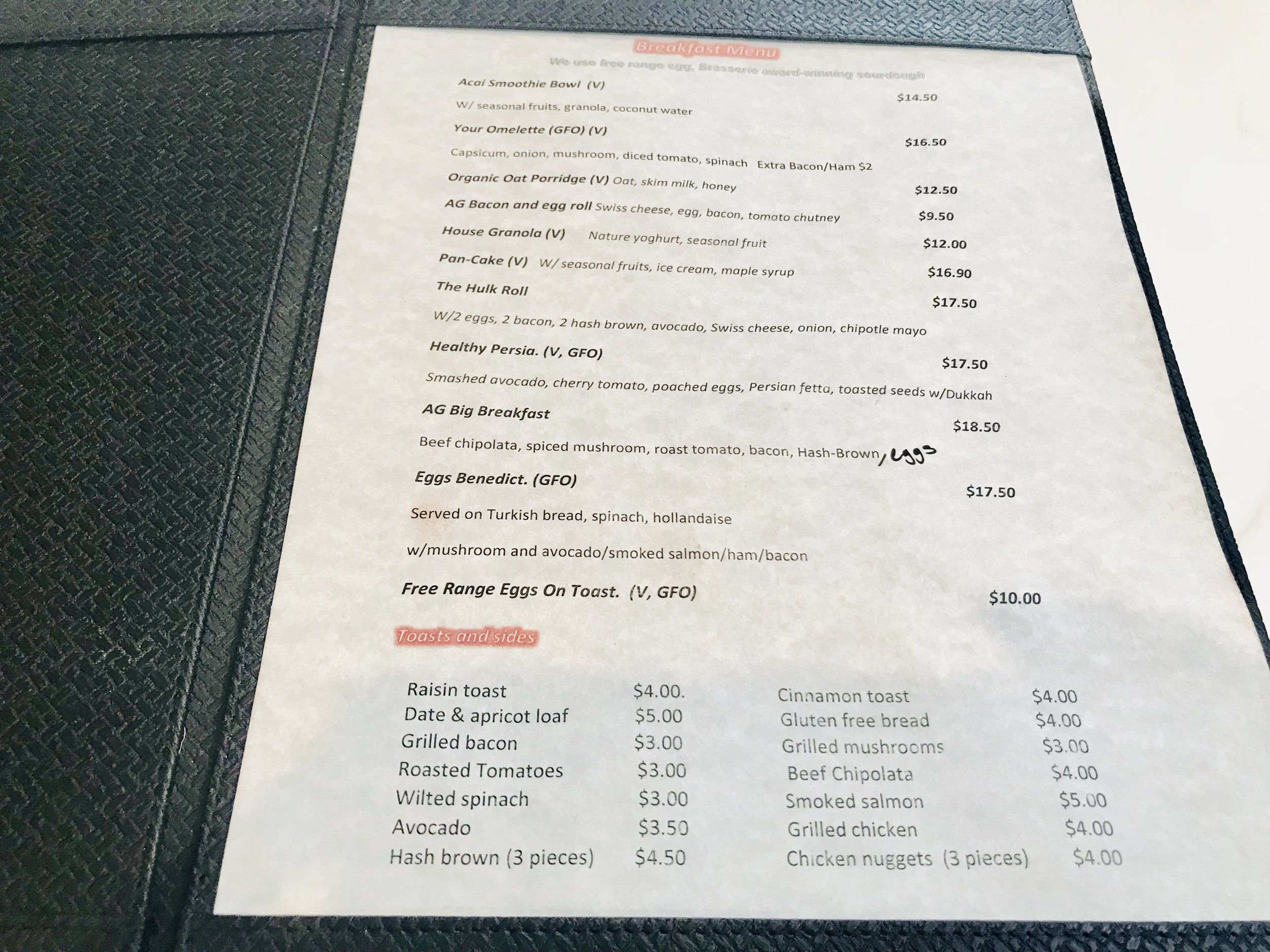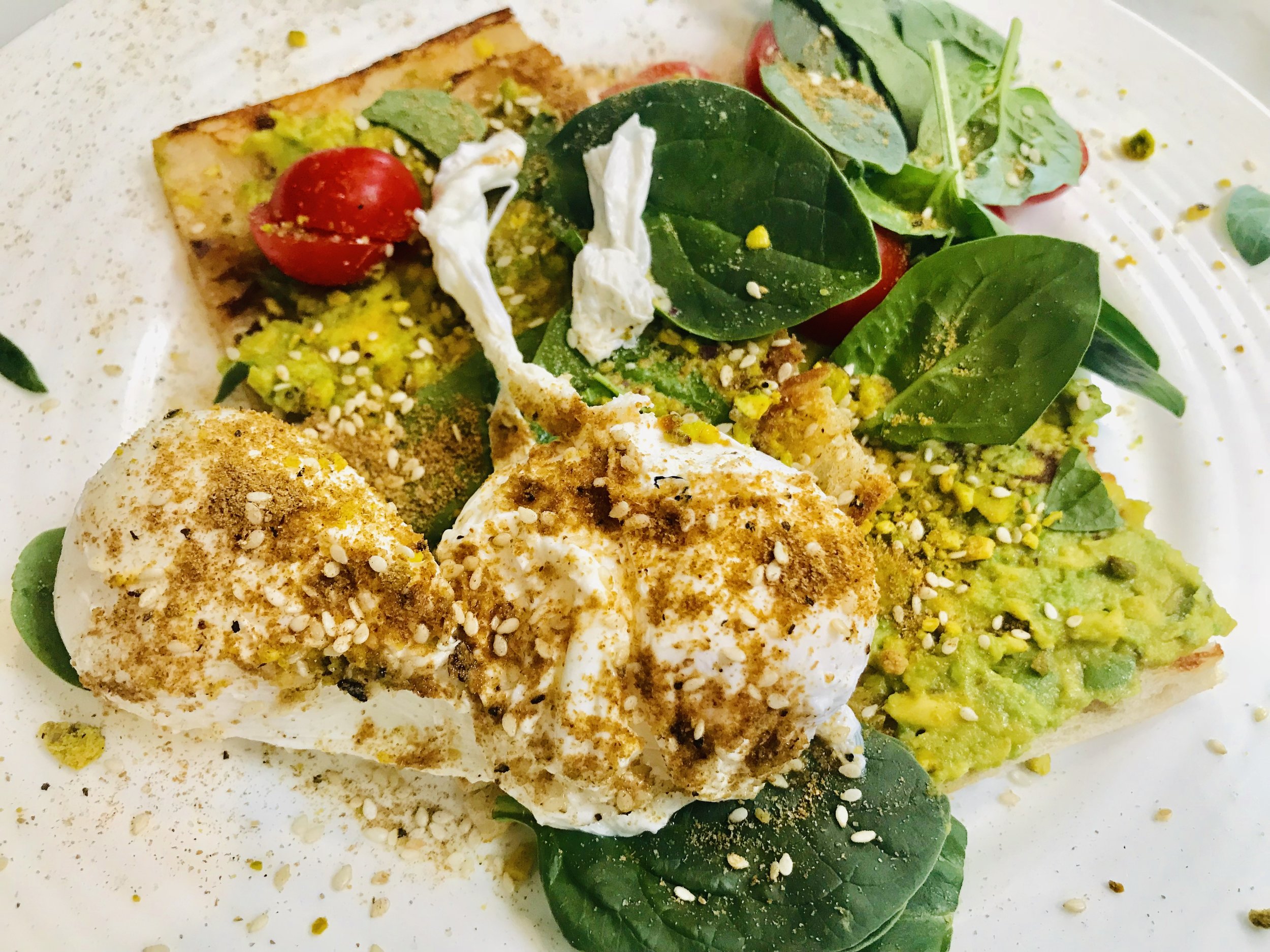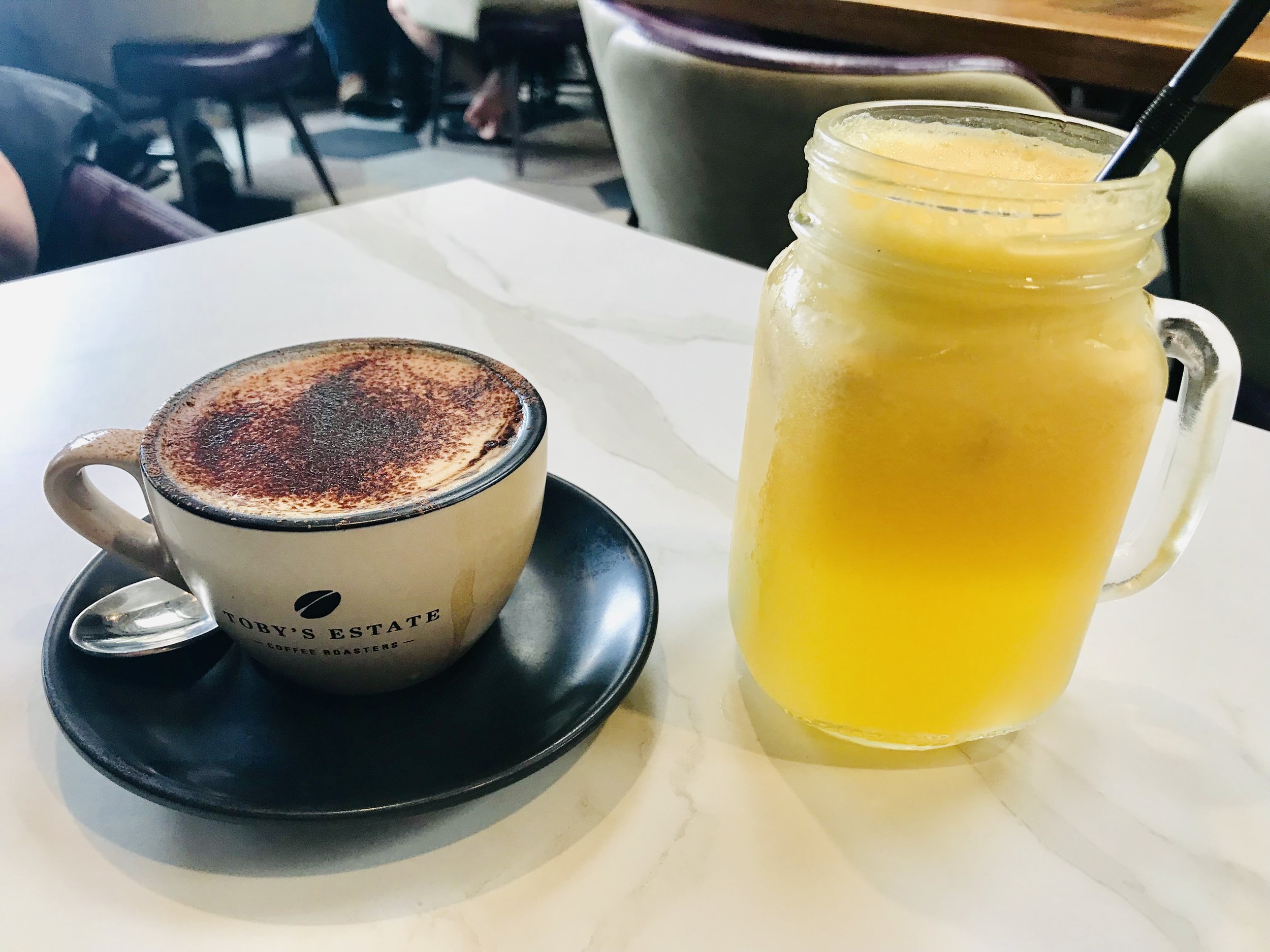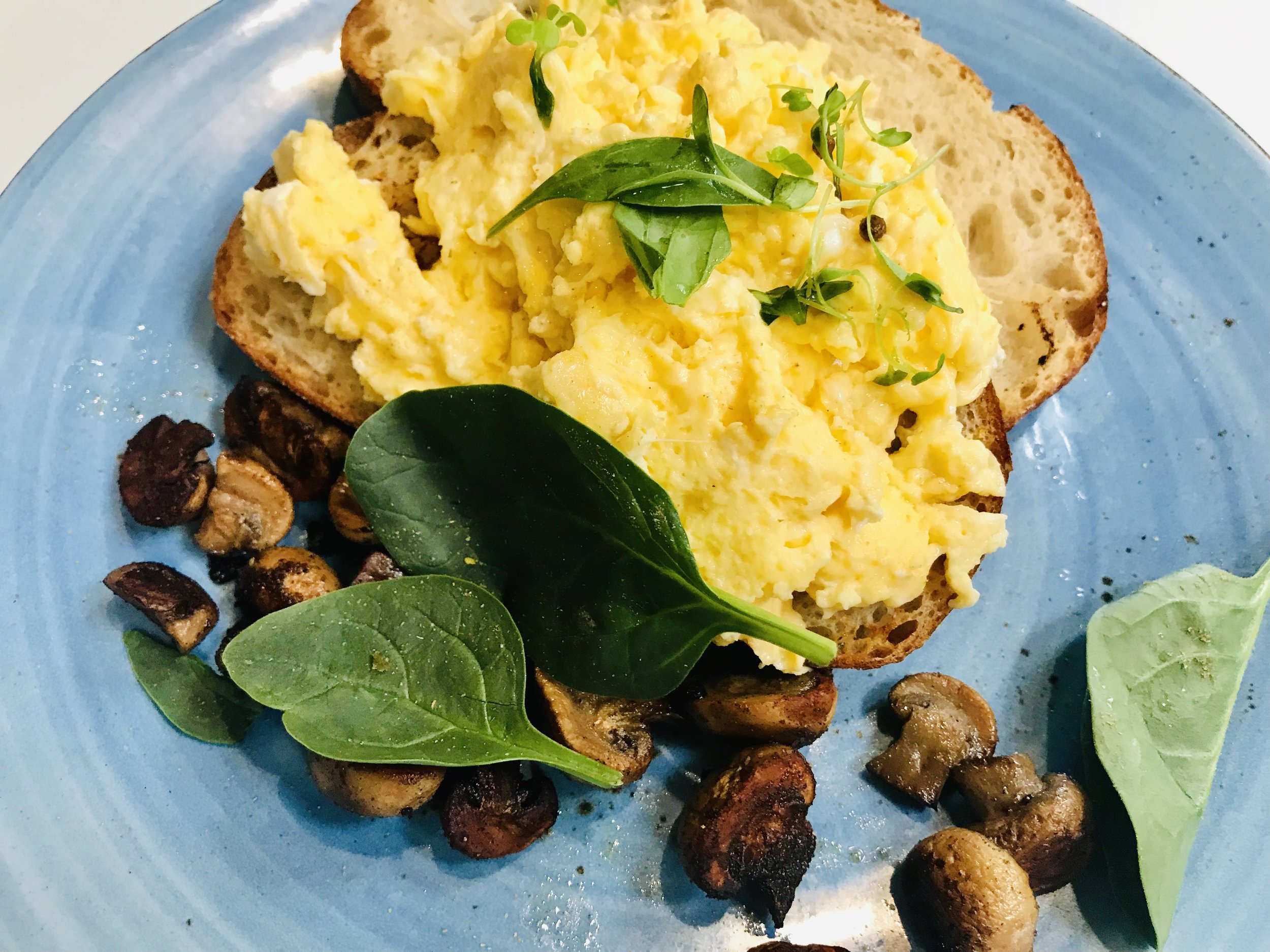 Assembly Ground is a café/restaurant that reveals more of itself the further you venture inside. There's a couple of tables in the doorway for that al fresco feel. Inside there's a long bench seat with tables and chairs near the serving counter. Further back though, there's an upstairs area for a more intimate and private experience. You simply choose the area that best meets your needs. We went for intimate and private.
We started with a few drinks. Mlady grabbed a cappuccino and Sir uncharacteristically chose a fresh apple and orange juice. They arrived quickly and hit the spot.
Sir chose the Healthy Persia. It was a big meal that had smashed avocado on toasted Turkish bread with sliced cherry tomatoes all topped with two perfectly poached eggs sprinkled with toasted seeds and dukkha and Persian fetta. It was a mix of great flavours and textures that worked very well. Despite its size, he finished the lot.
Mlady selected a far more straightforward meal. She had scrambled eggs on toasted sourdough with a side of grilled mushrooms. As with the other dish, it was again a hearty serving and also cooked nicely.
This café/restaurant has a great feel to it. The upstairs rear area would be a lovely space for a private function too - fitting in quite a few people.
We left AG Assembly Ground satisfied and replete. The food was good, the service friendly and the feel of the place very pleasant.