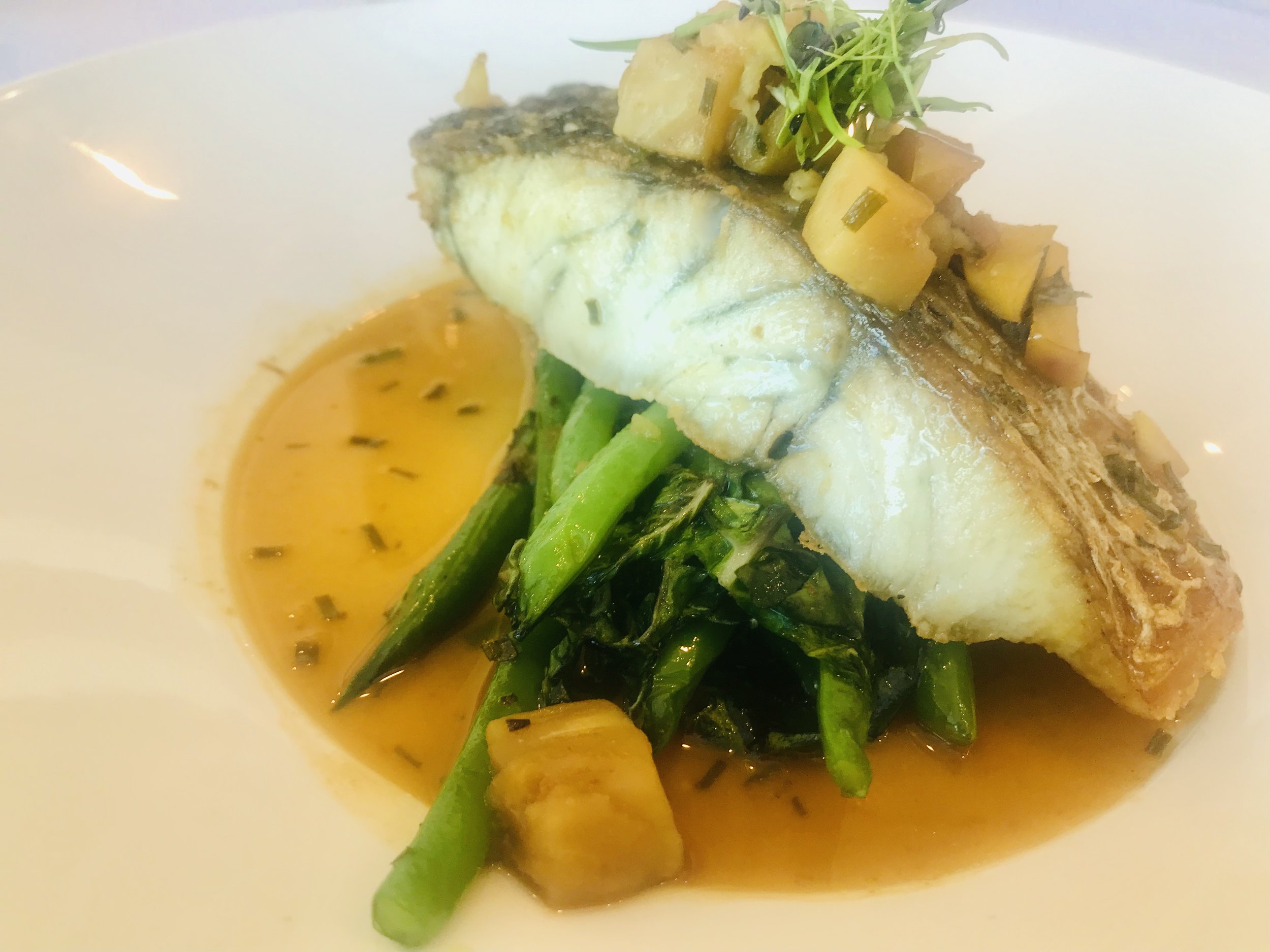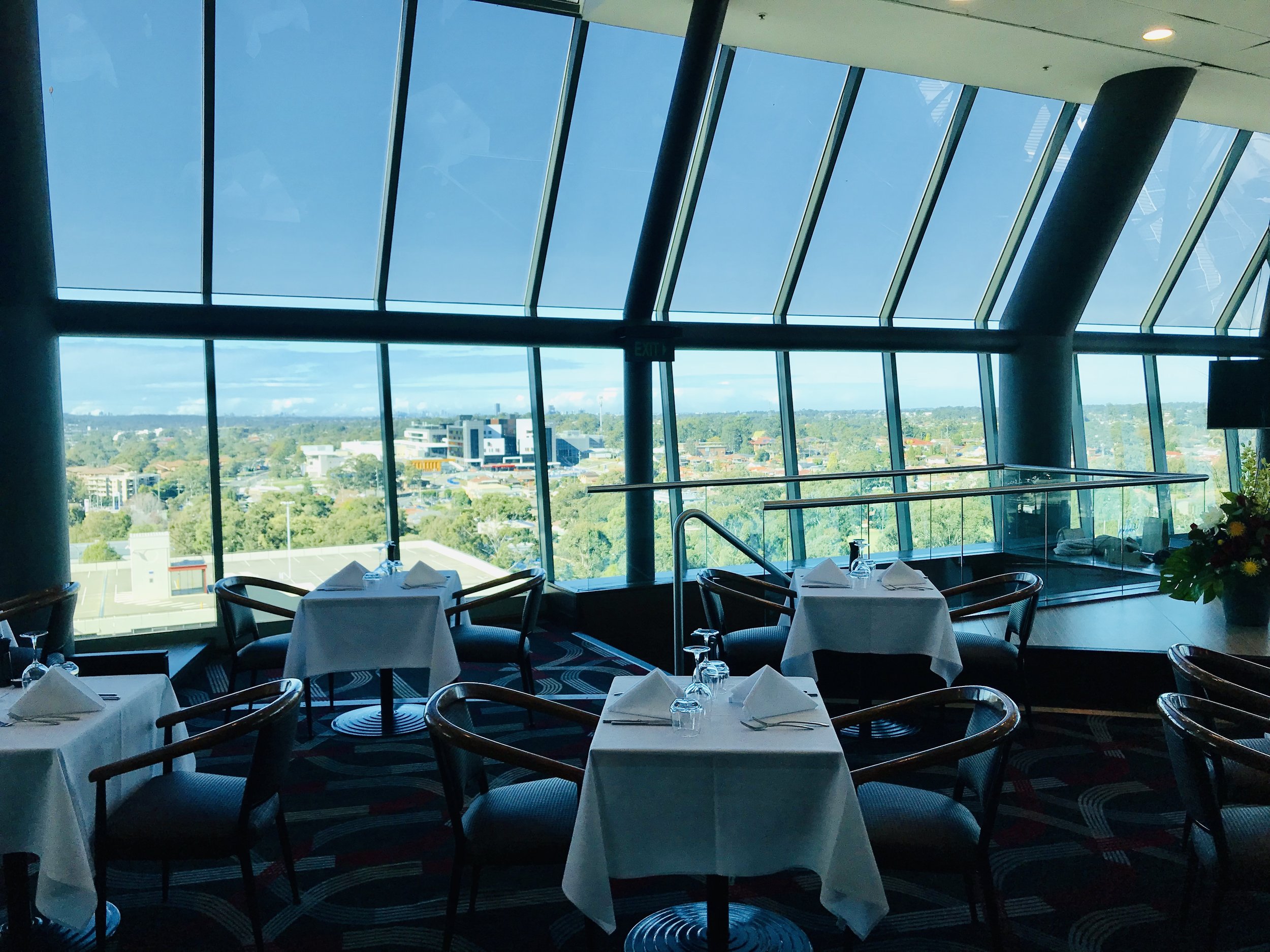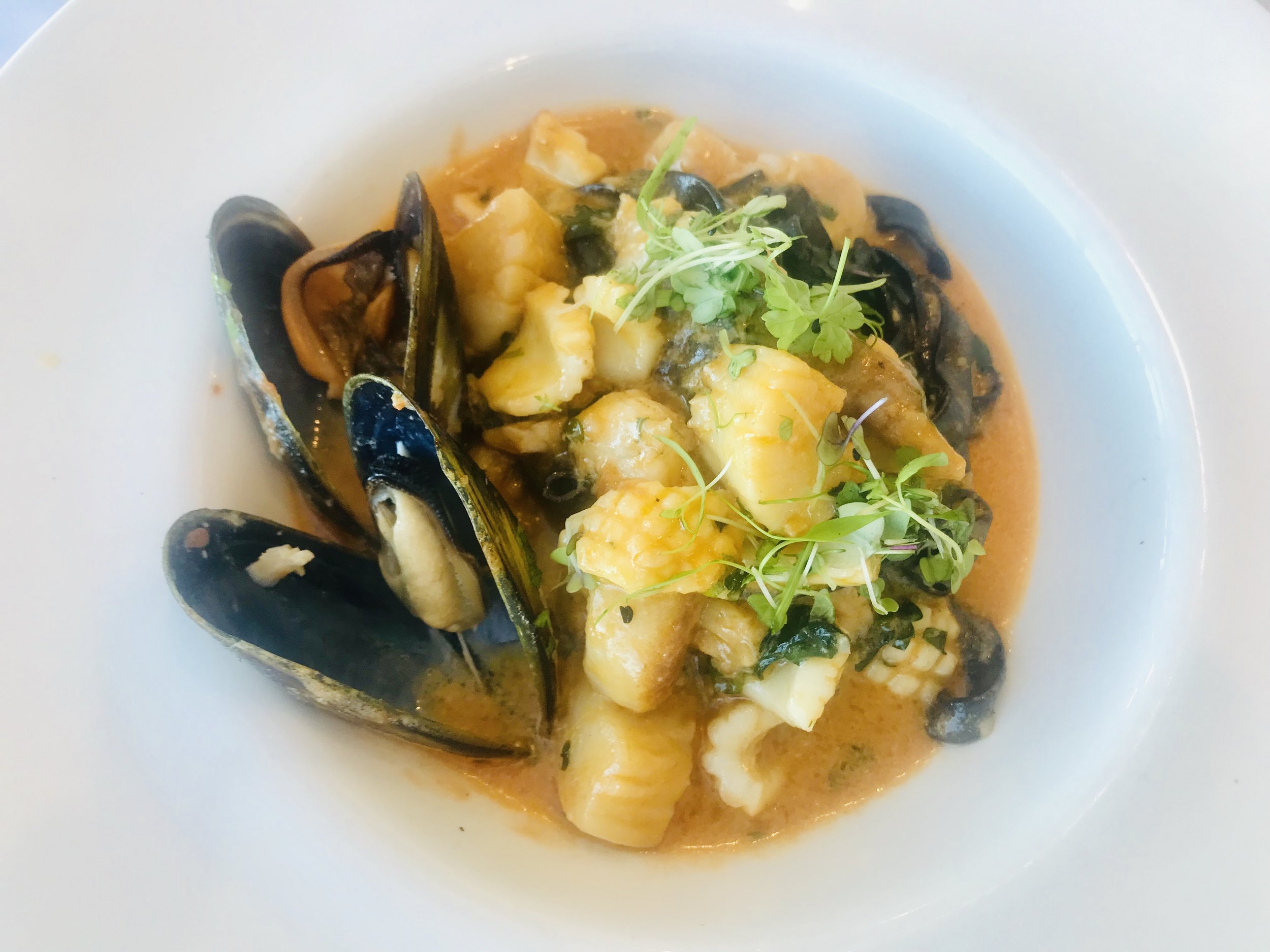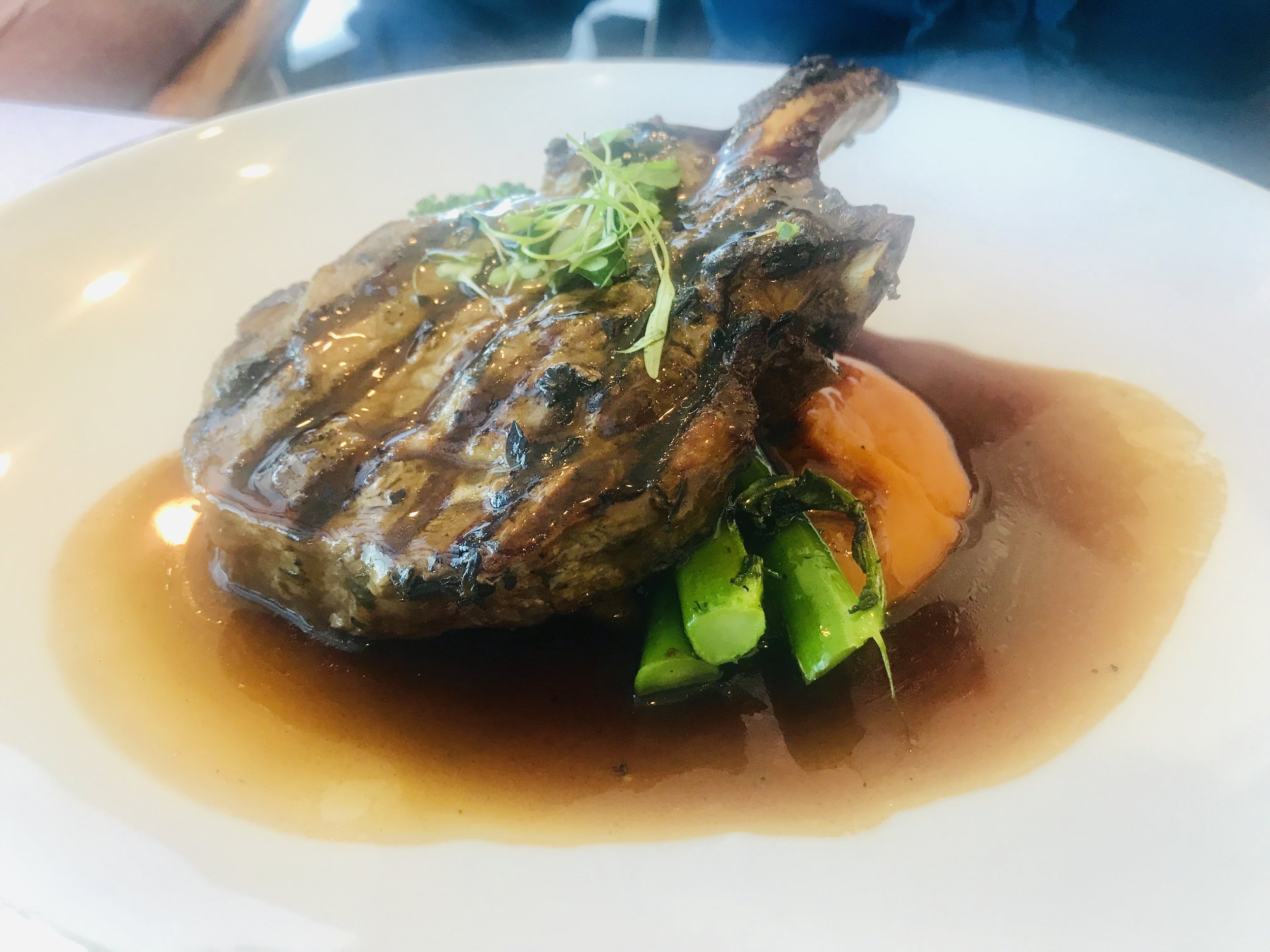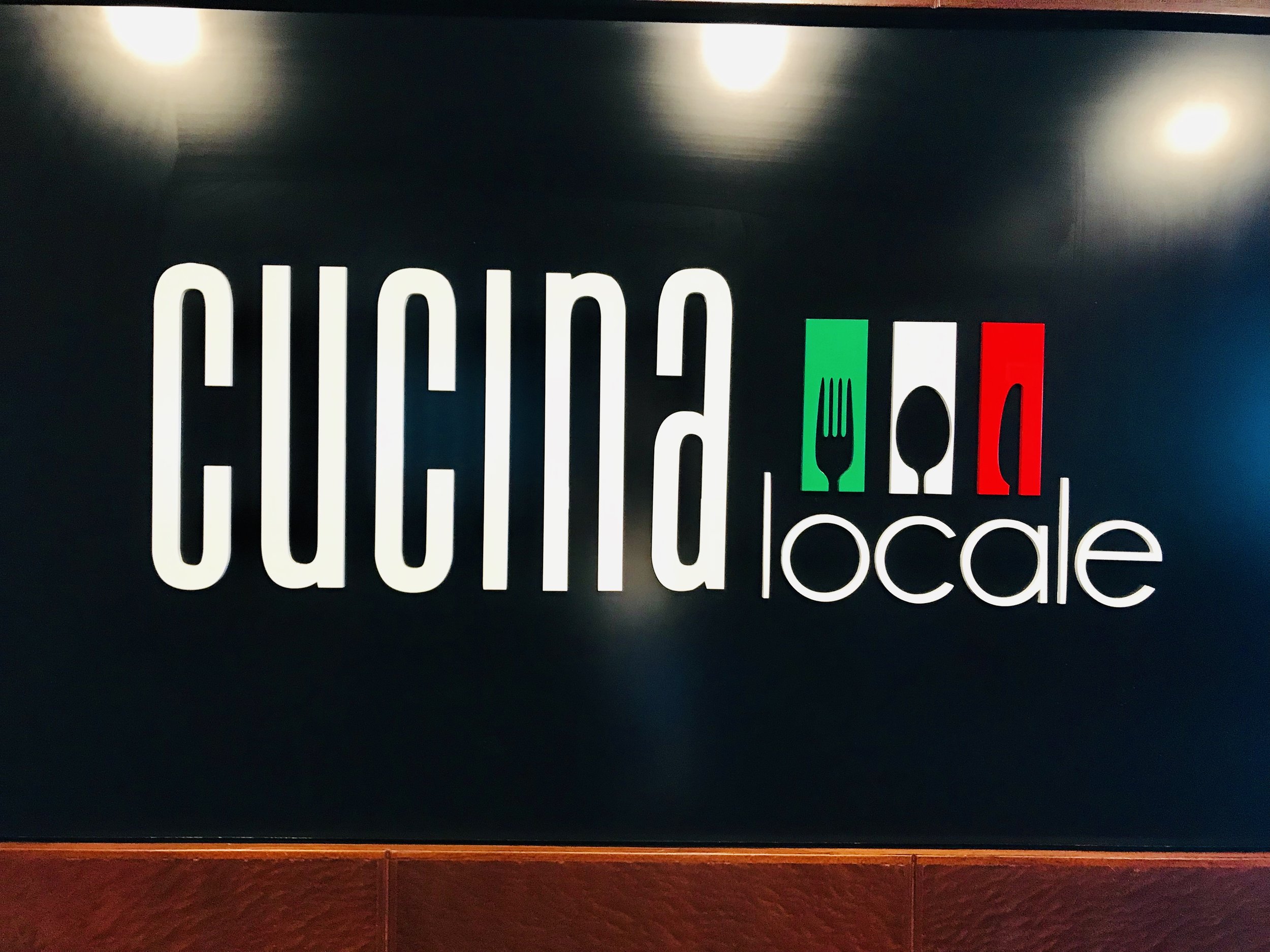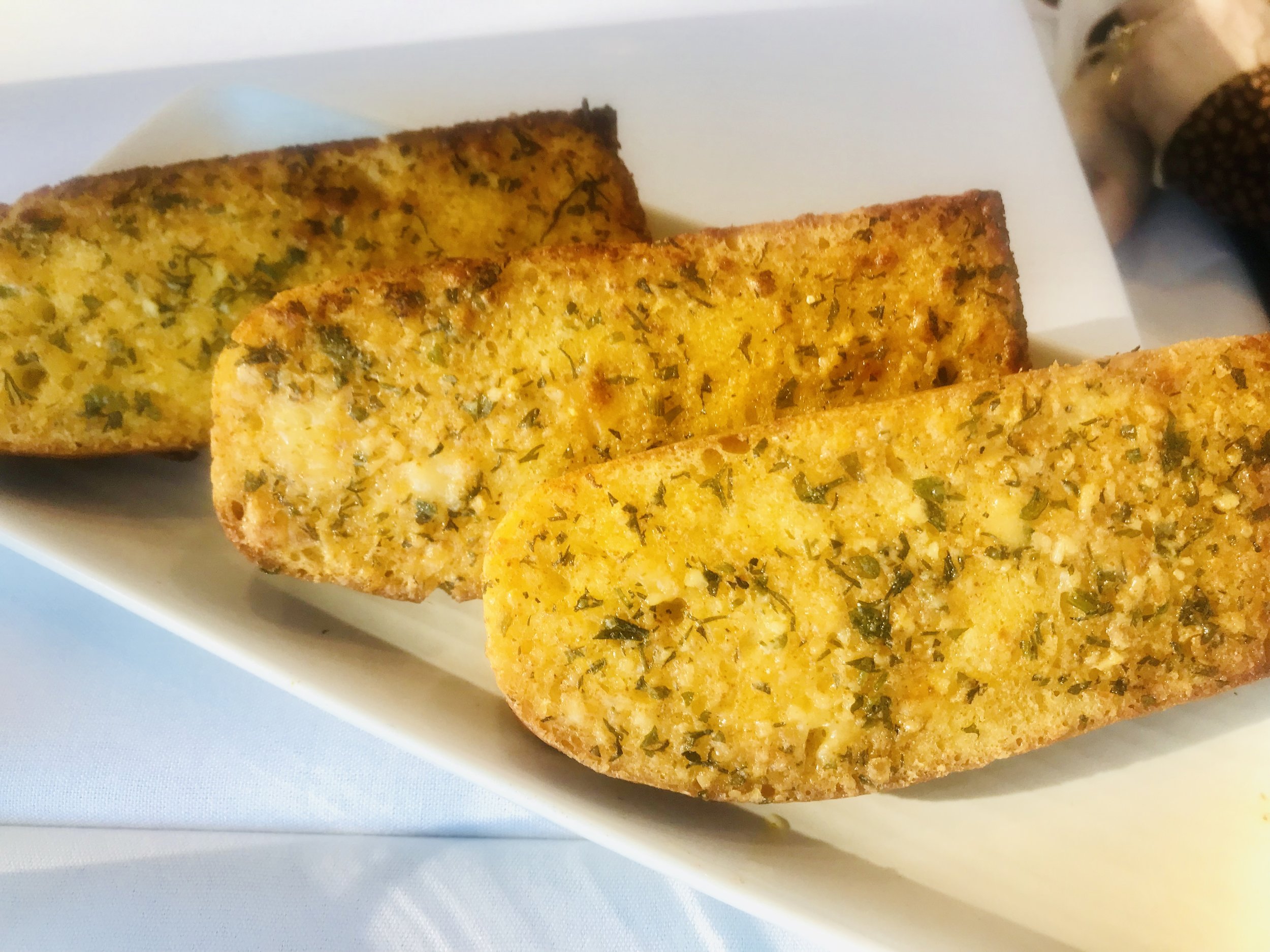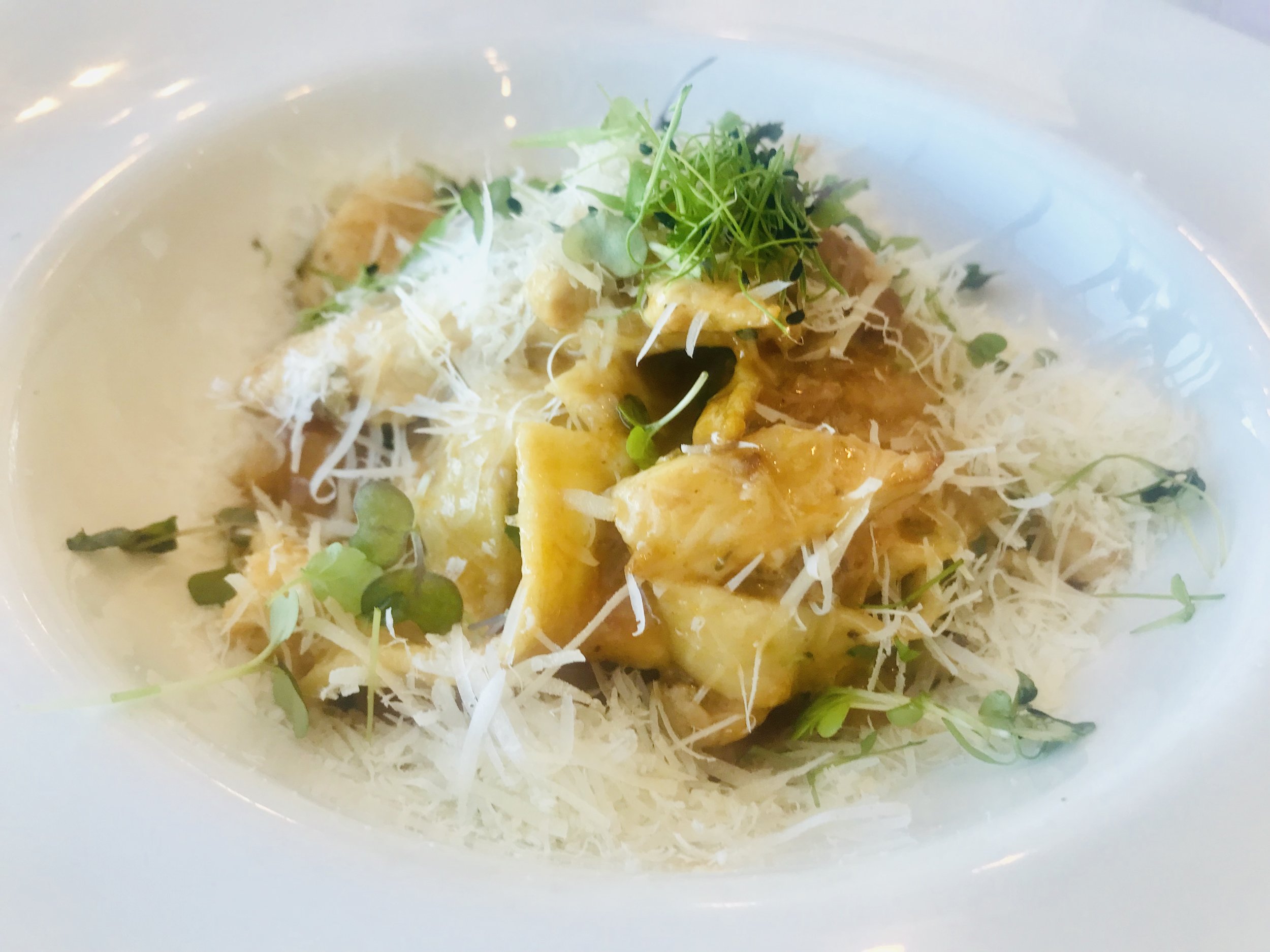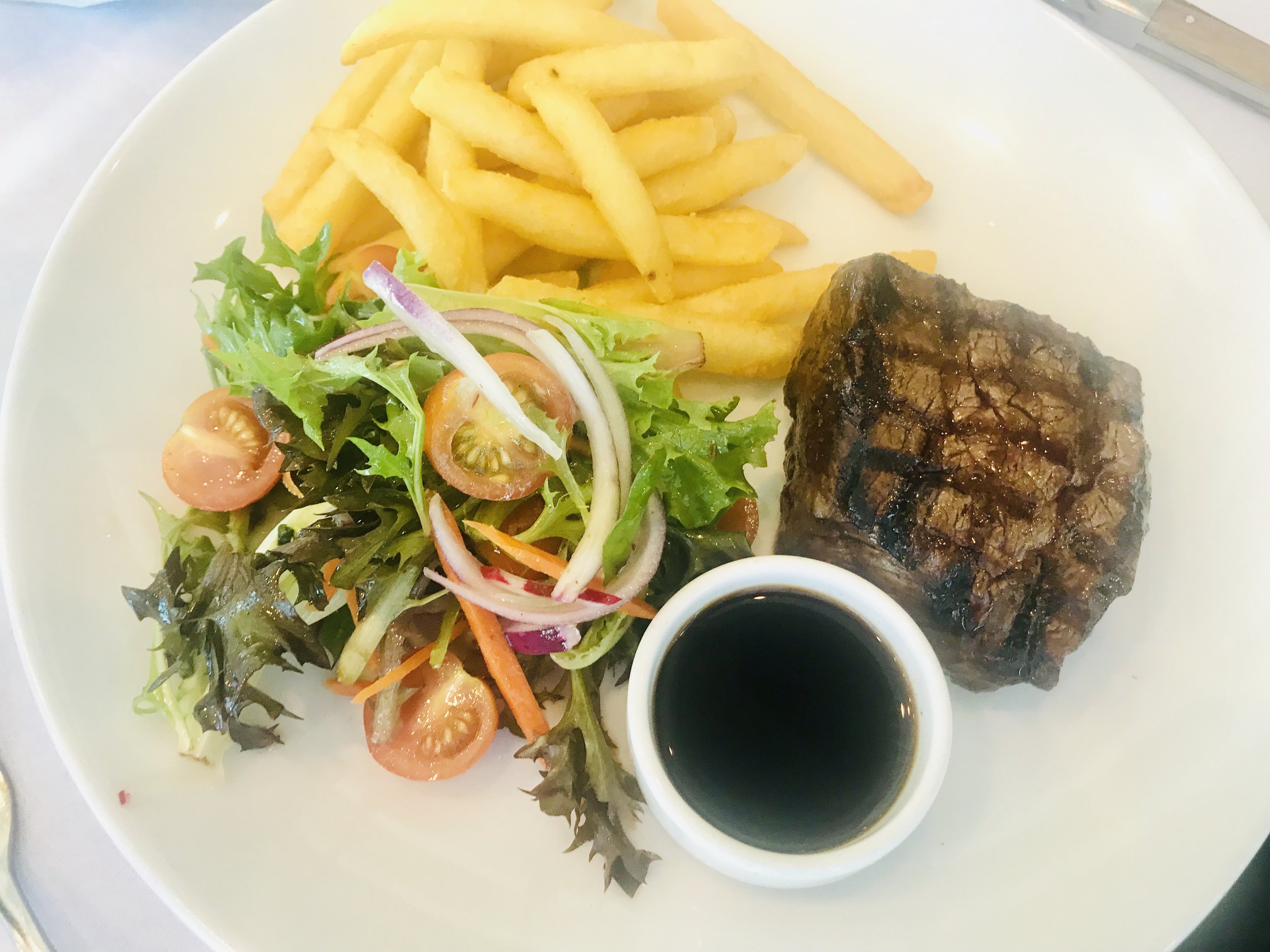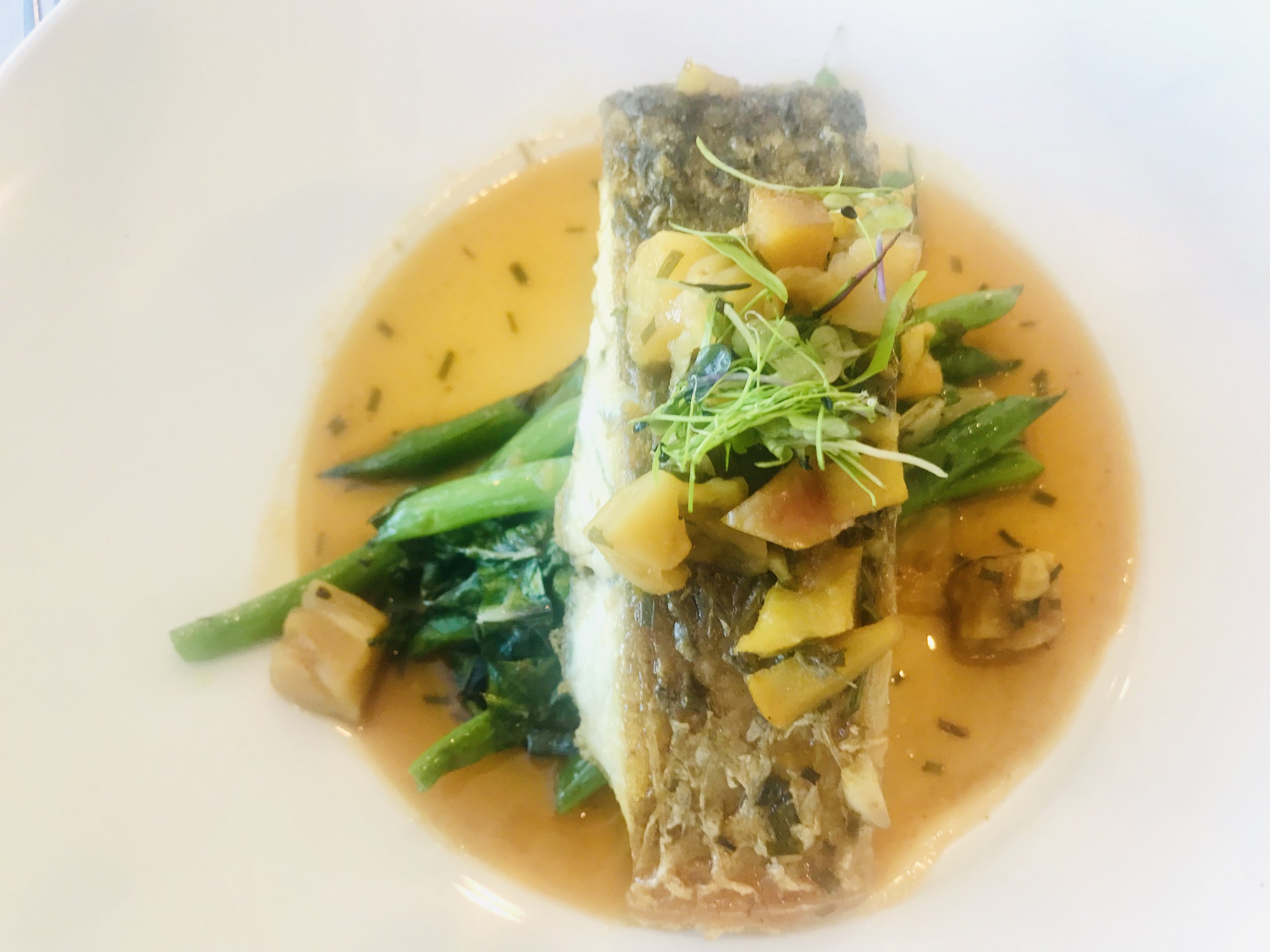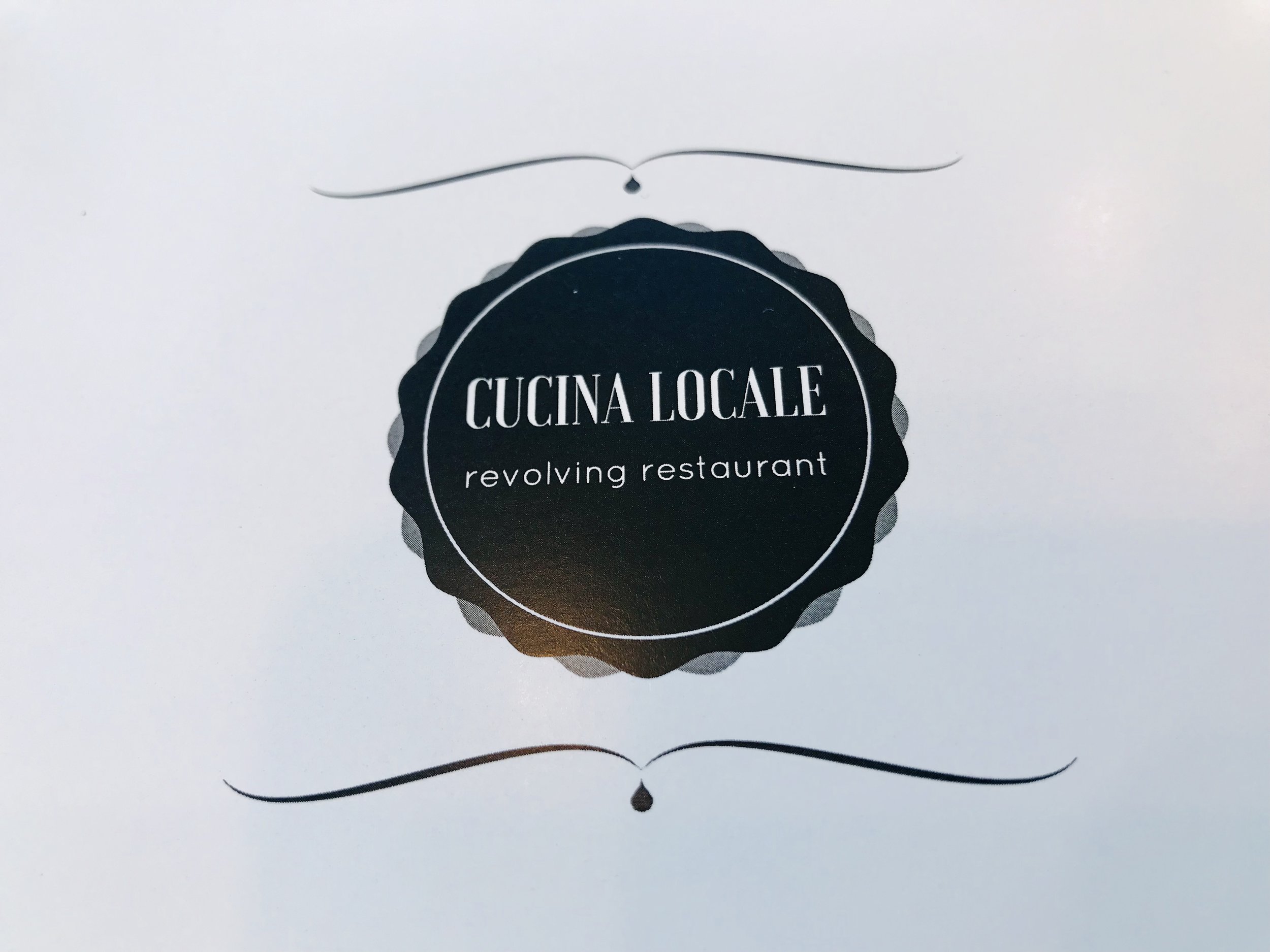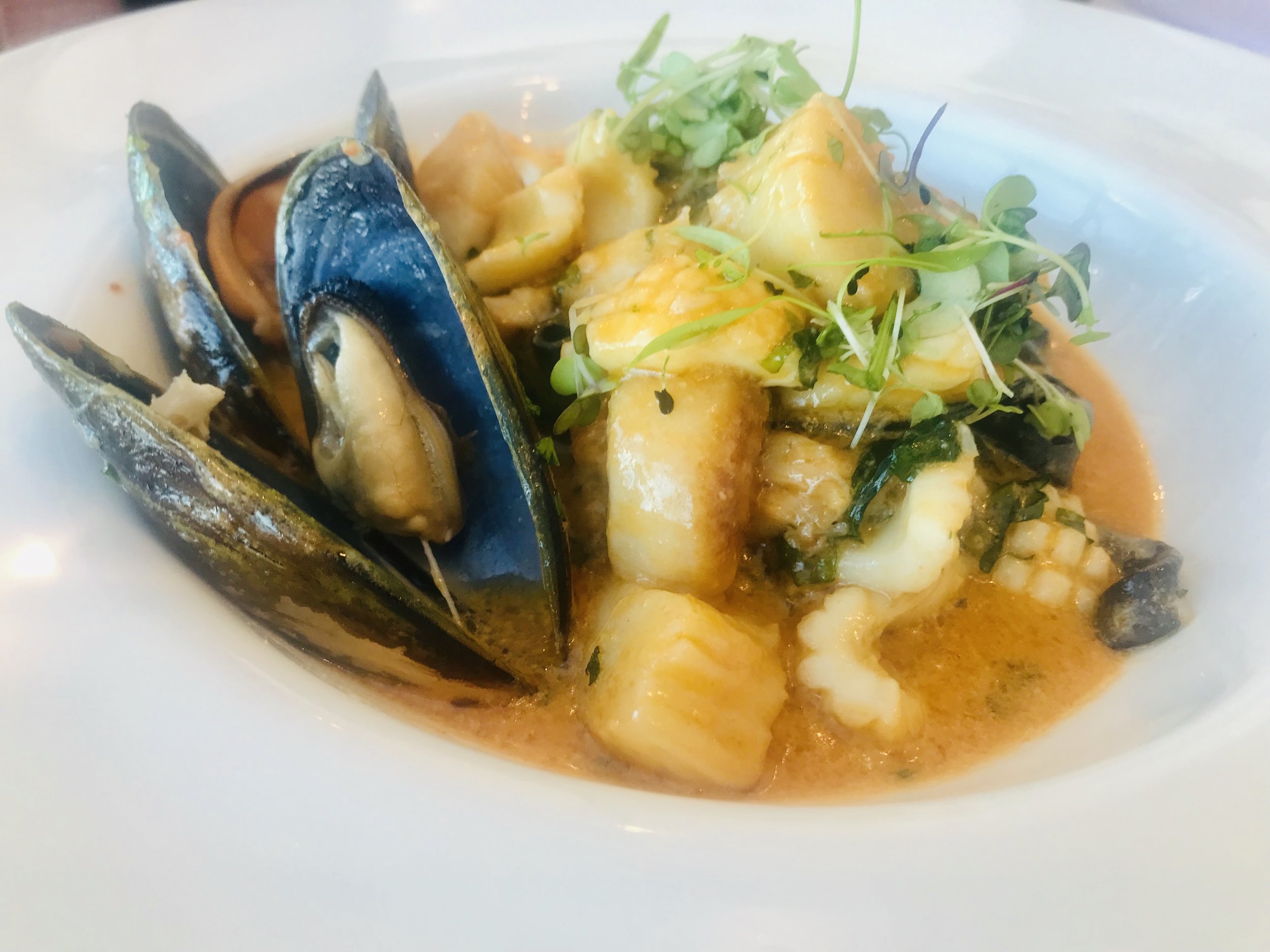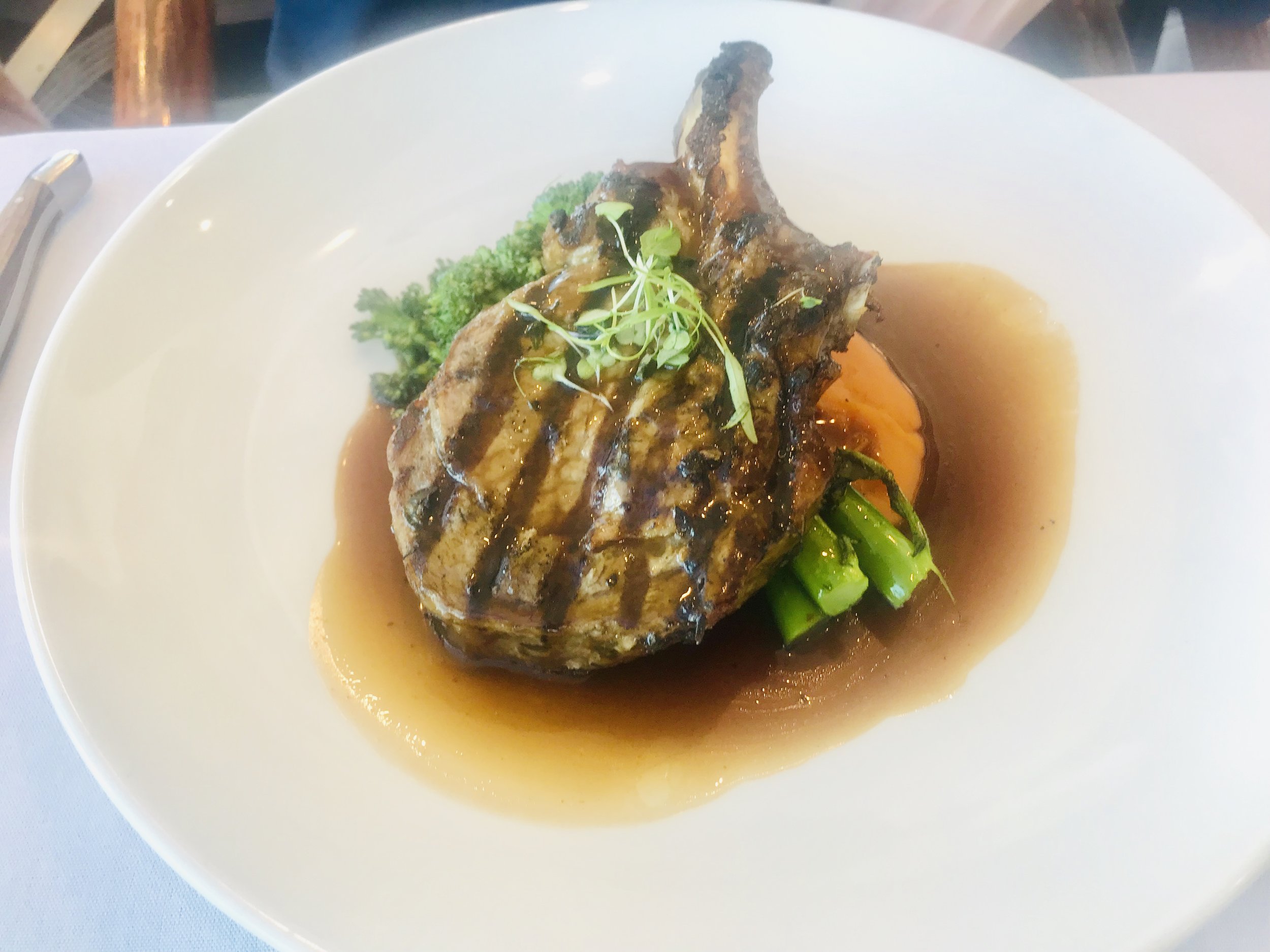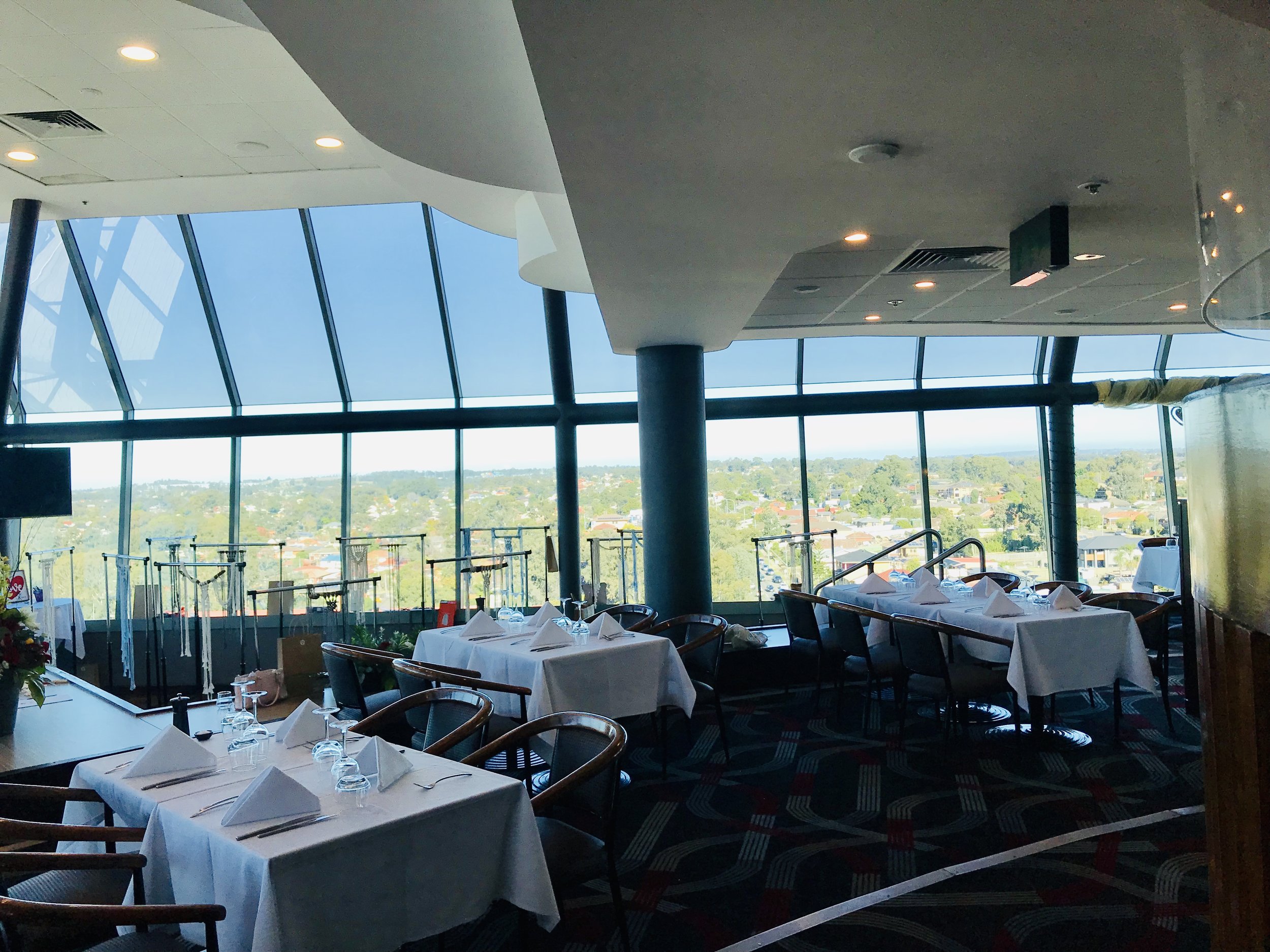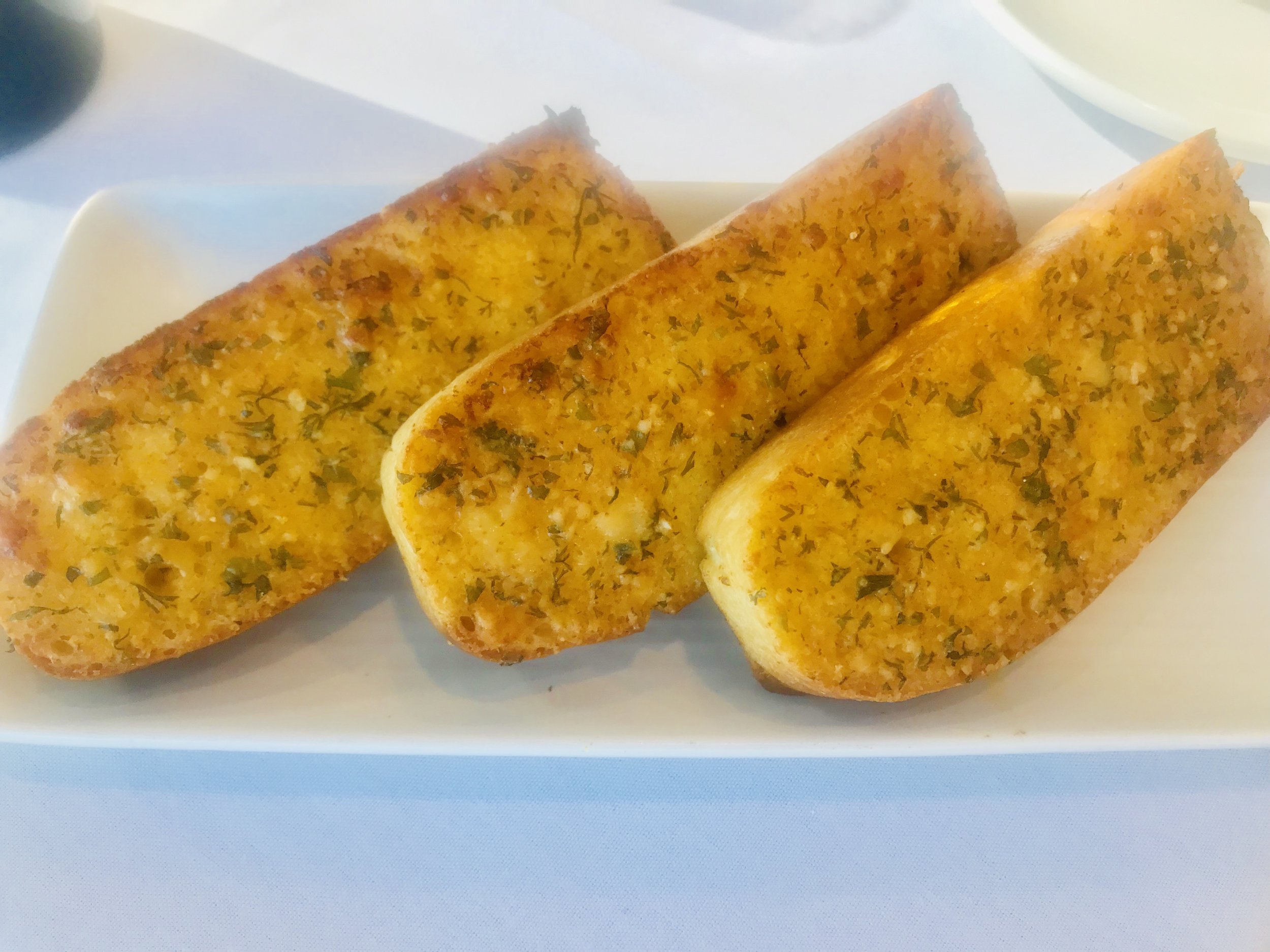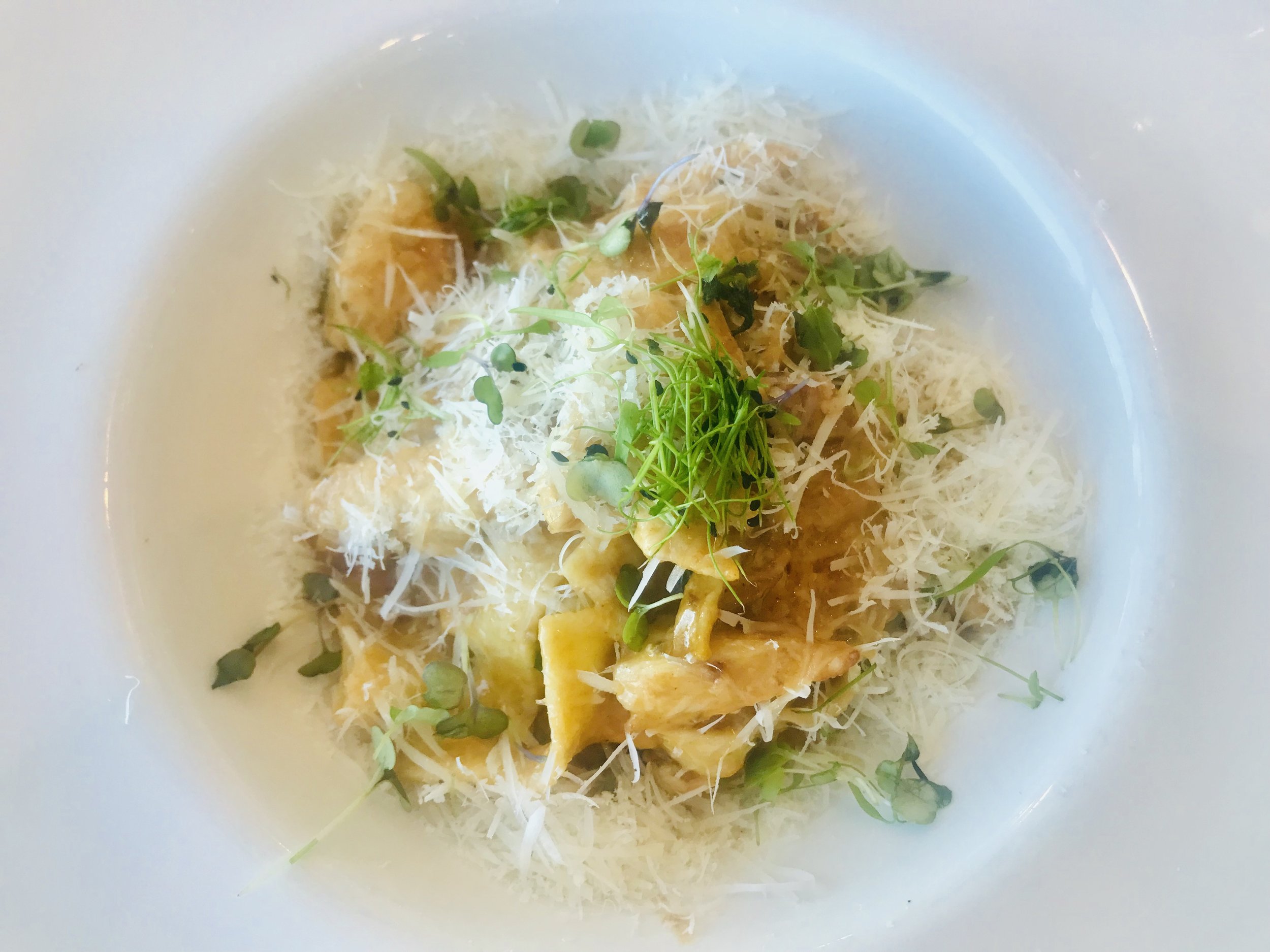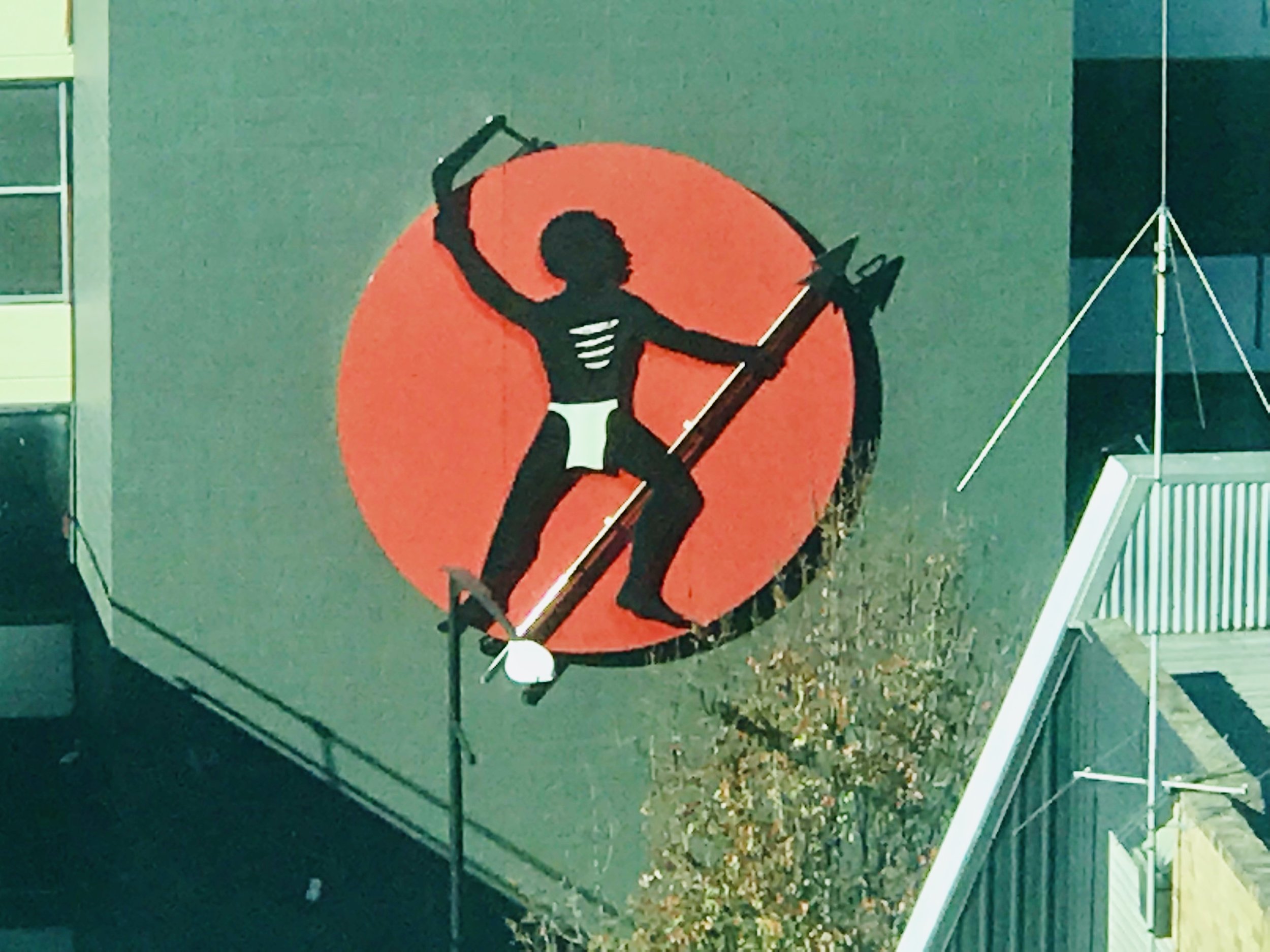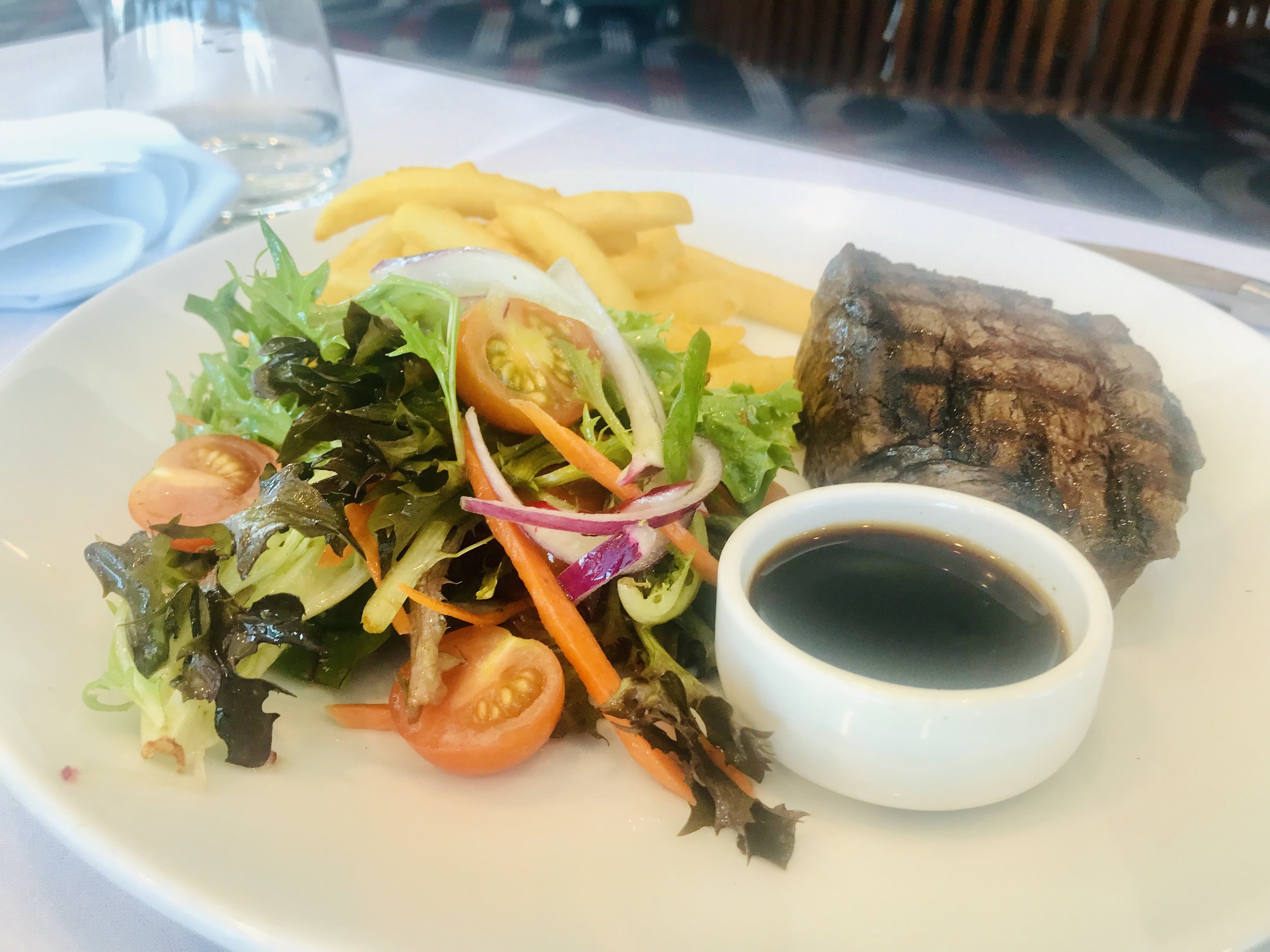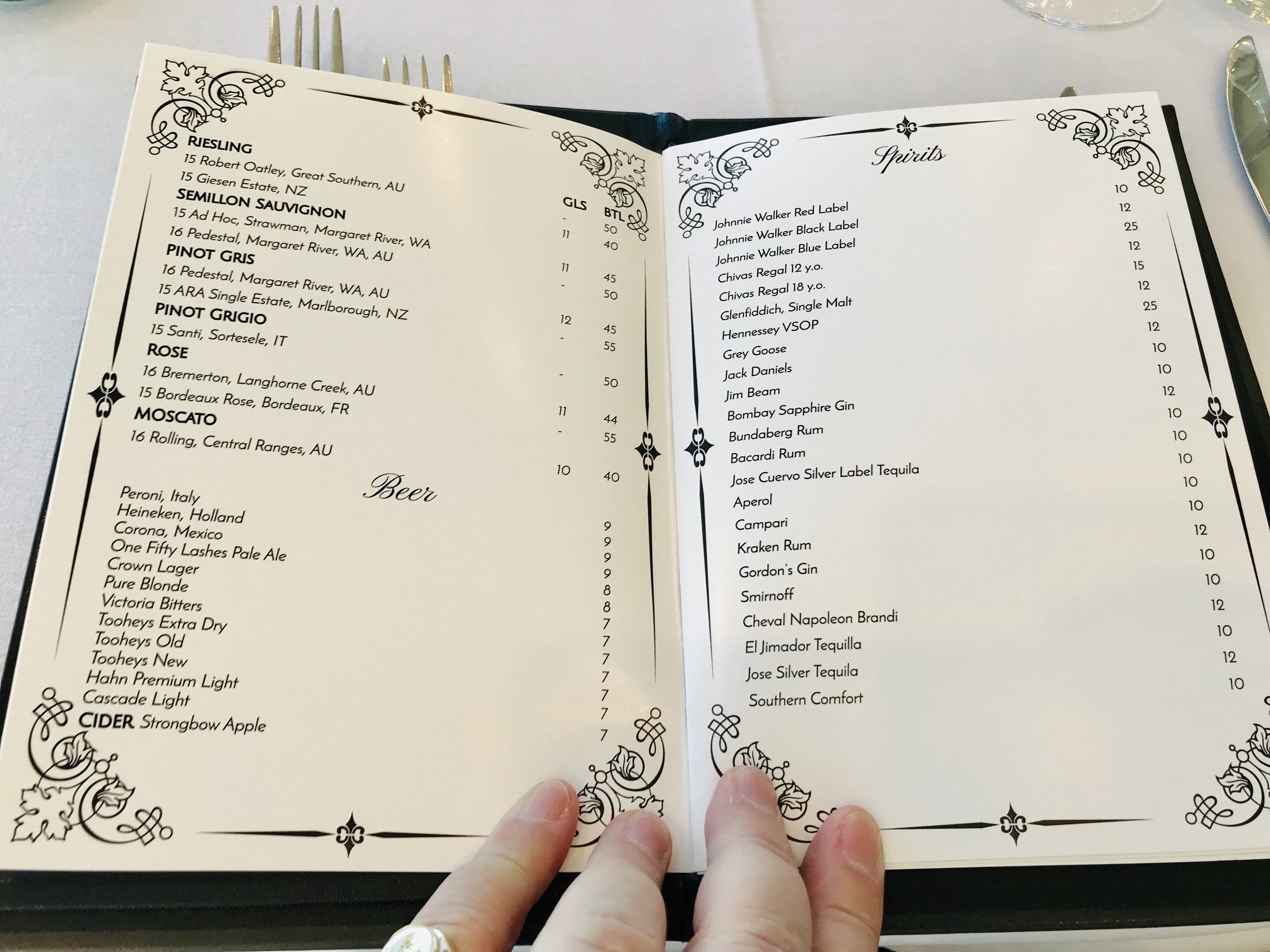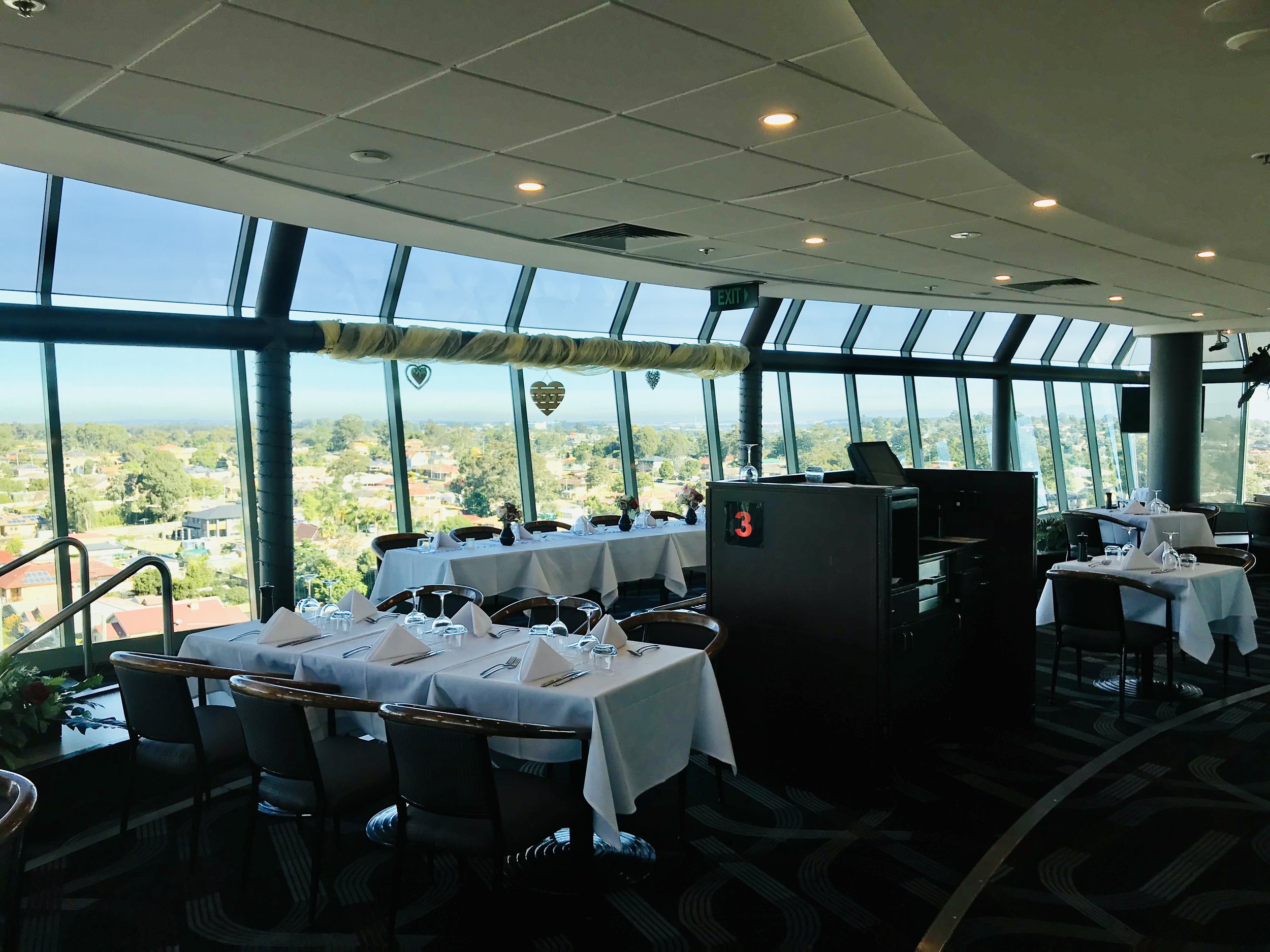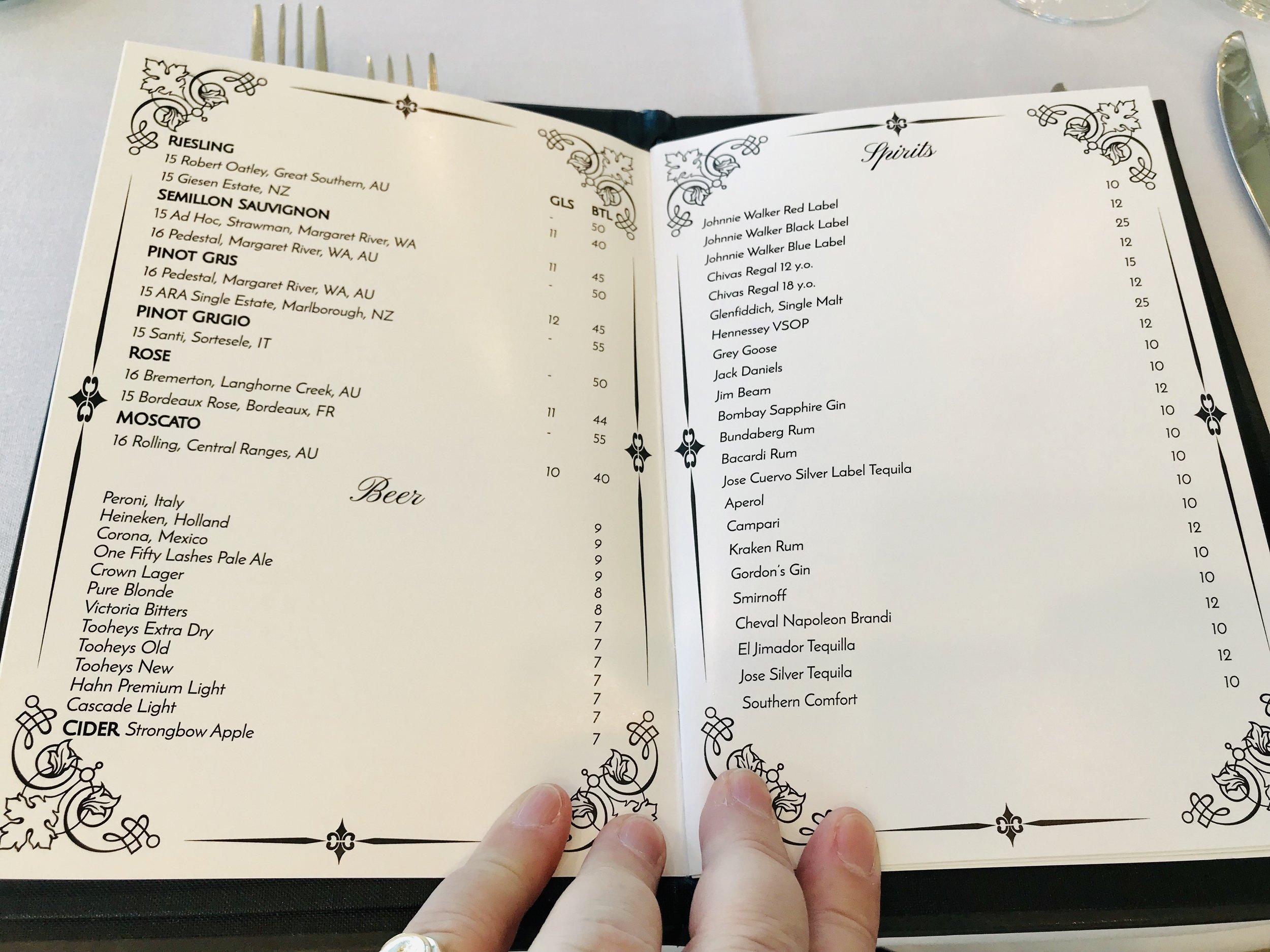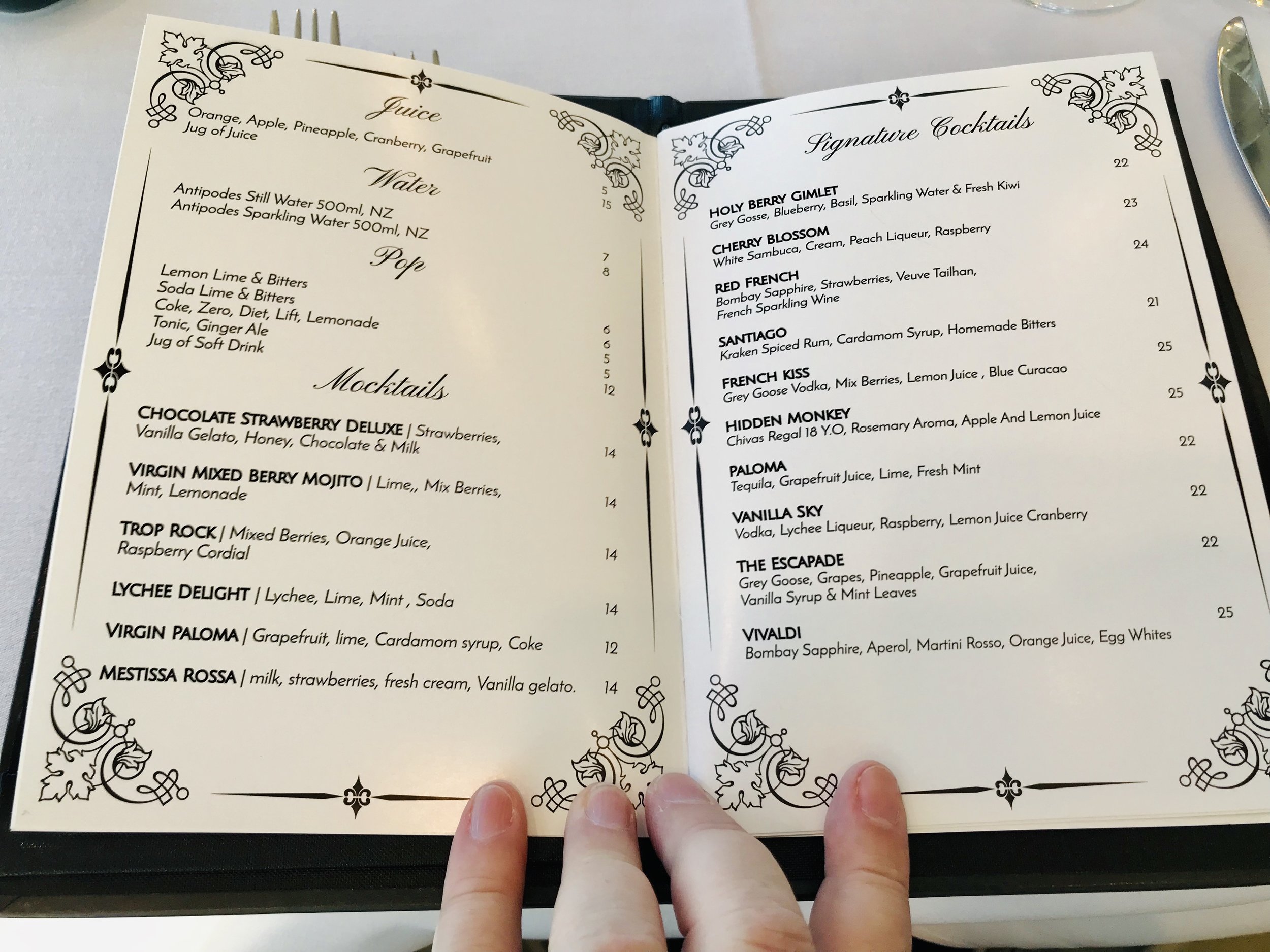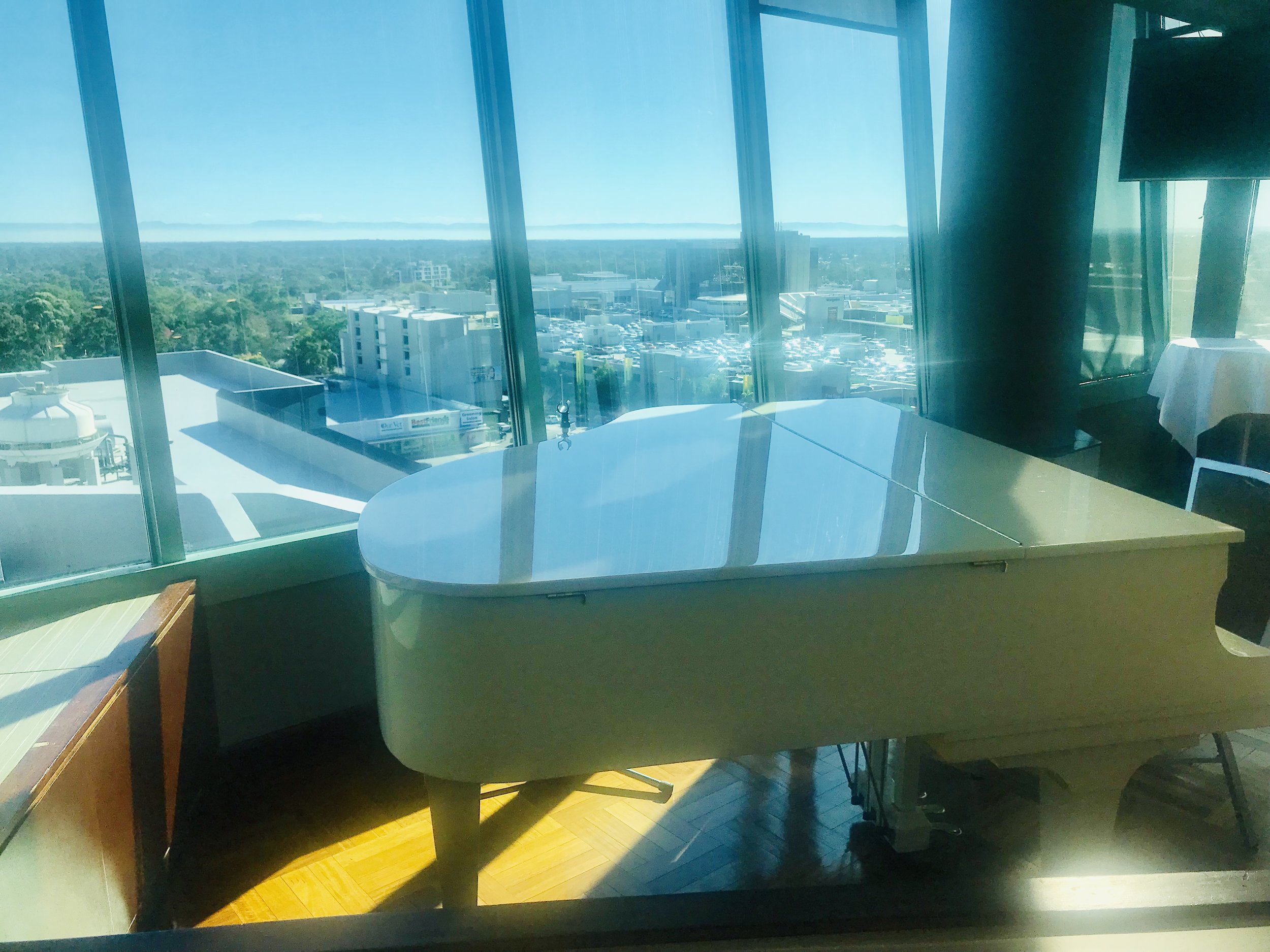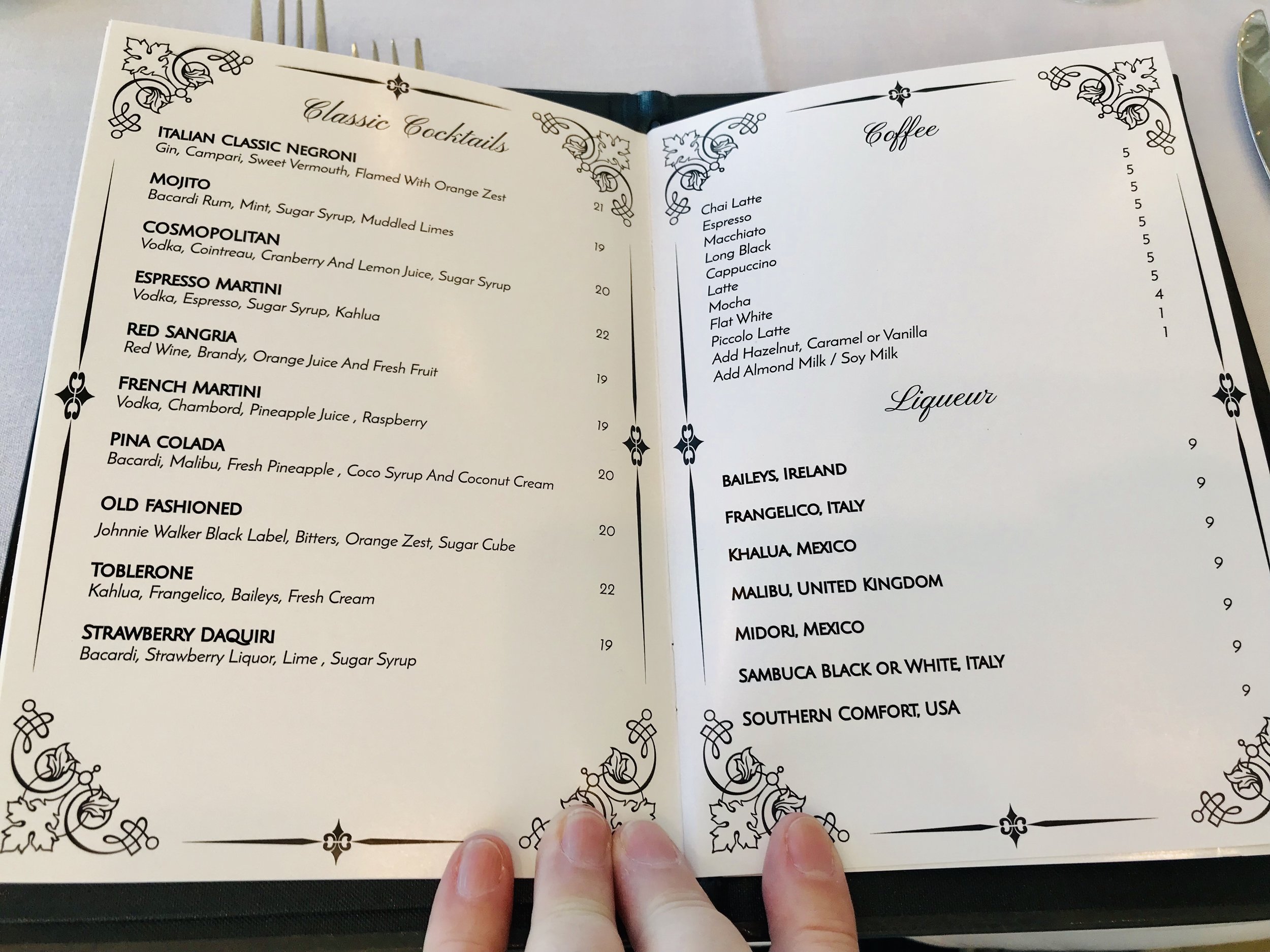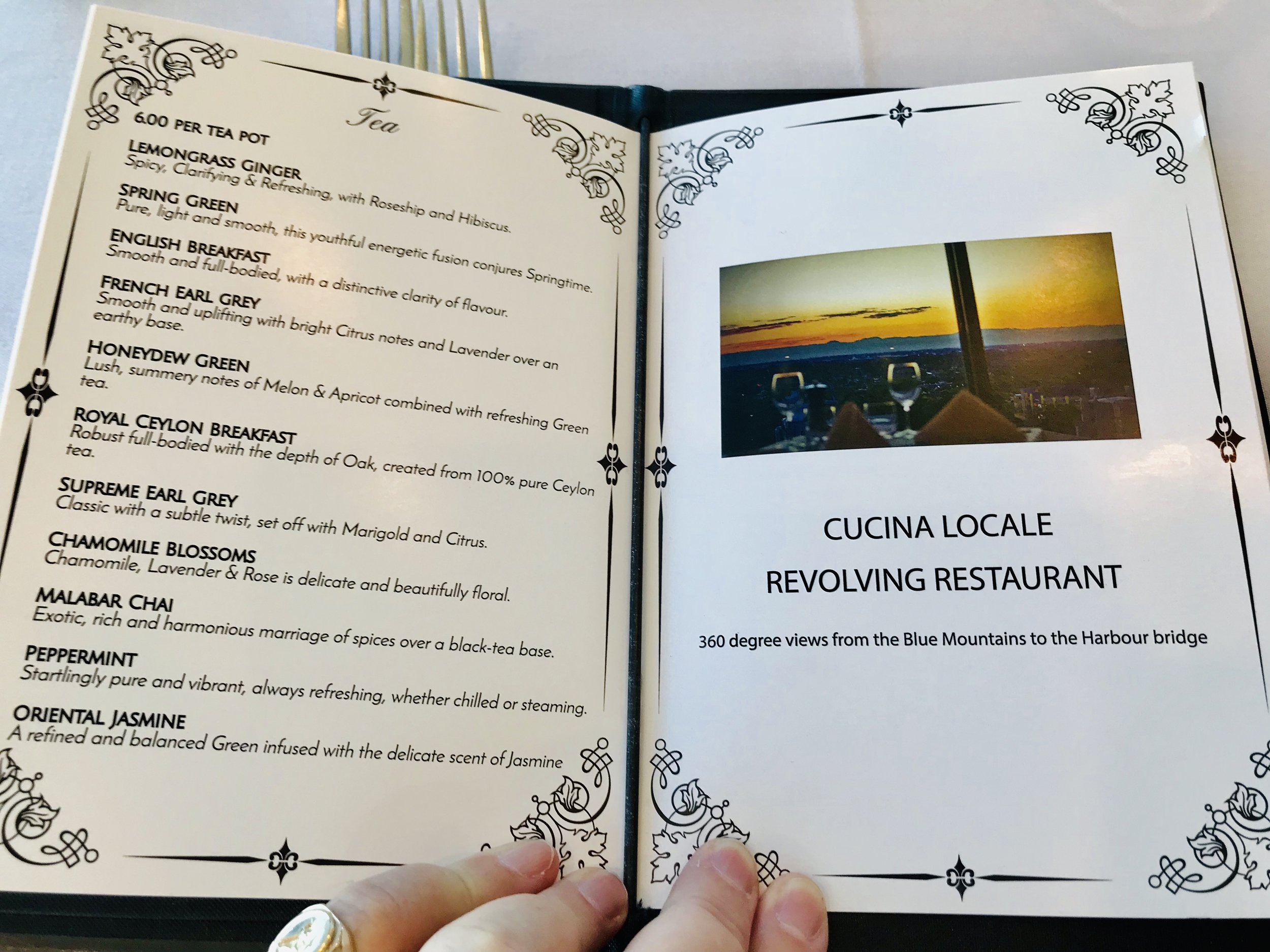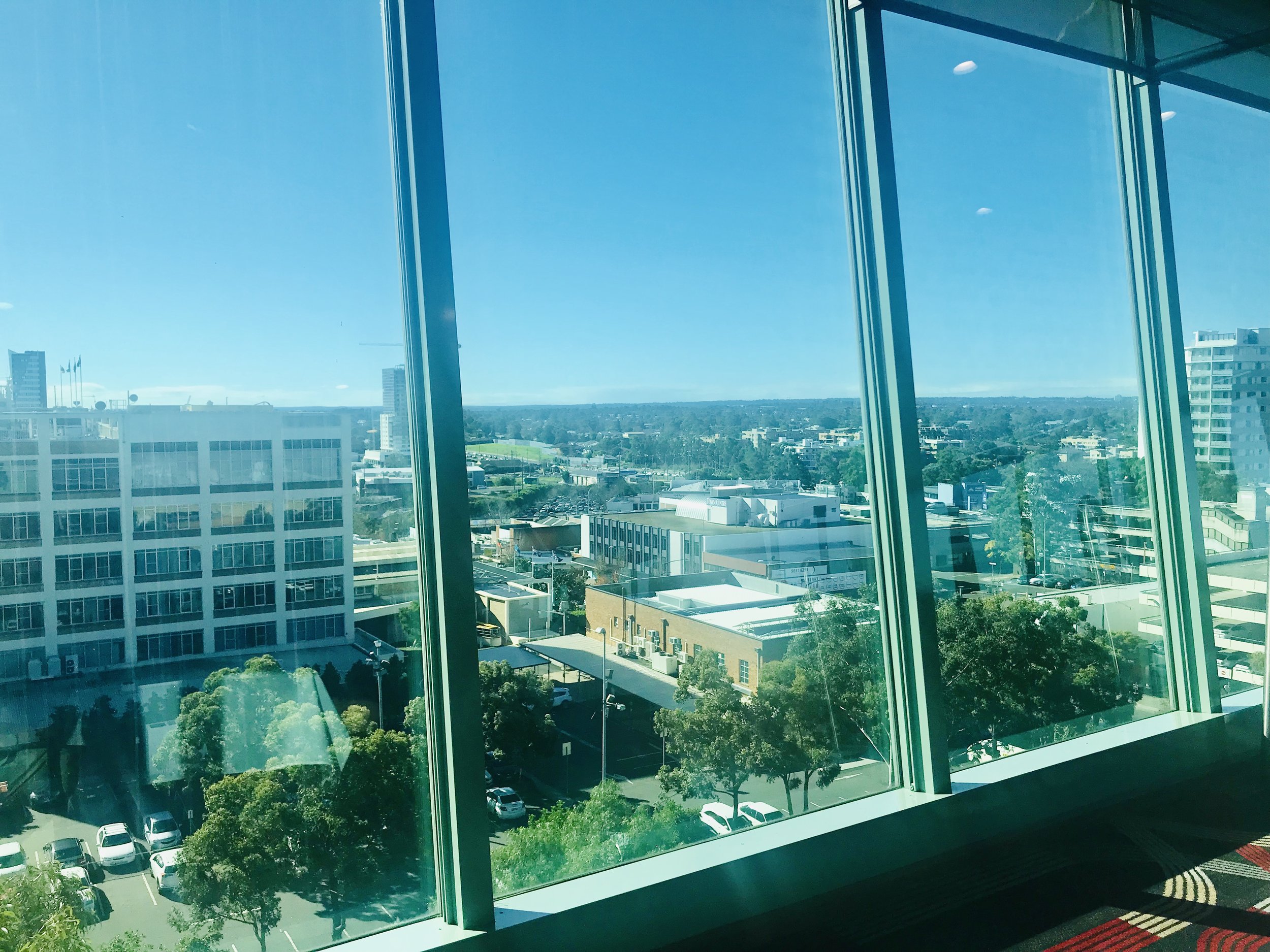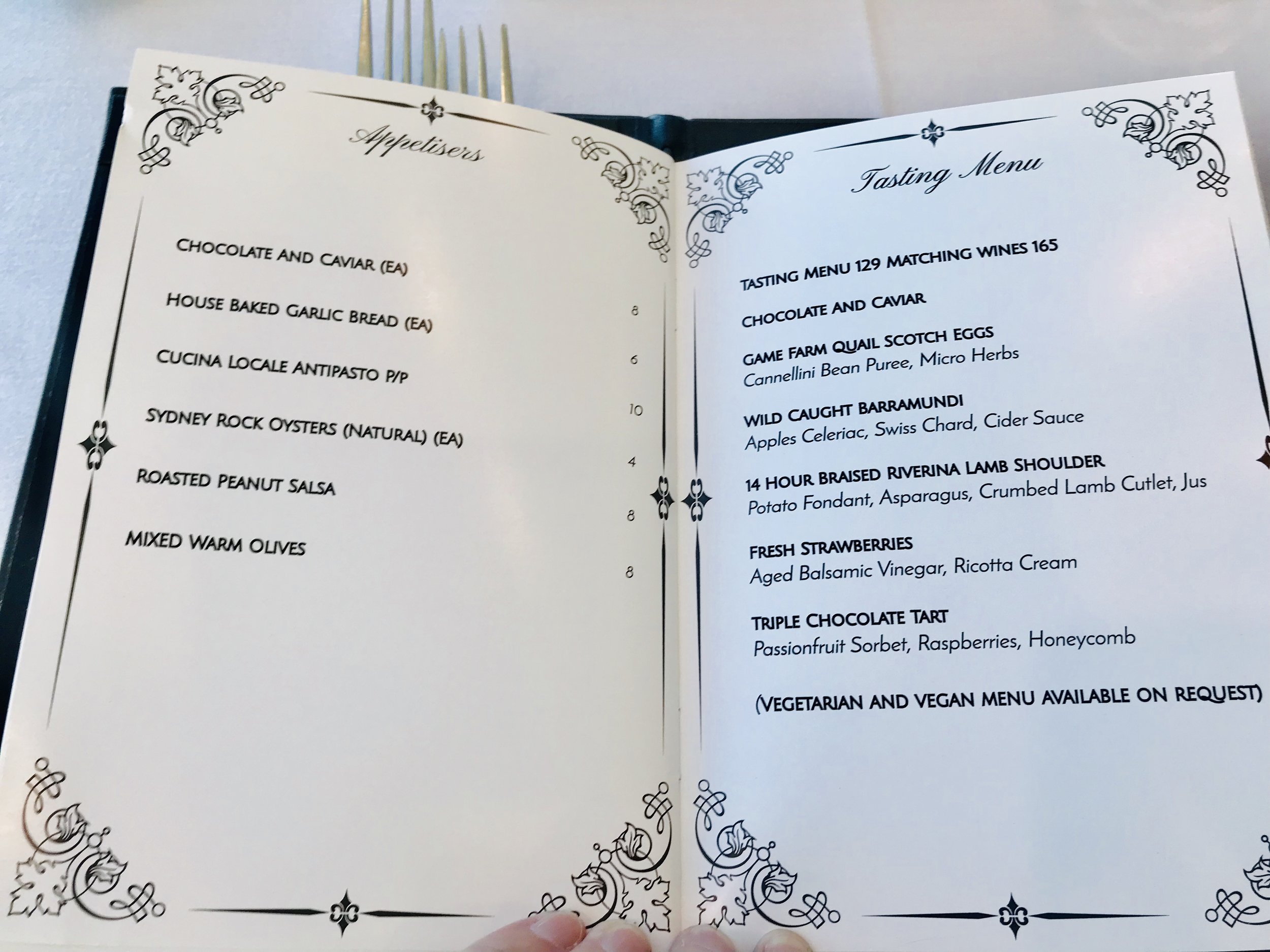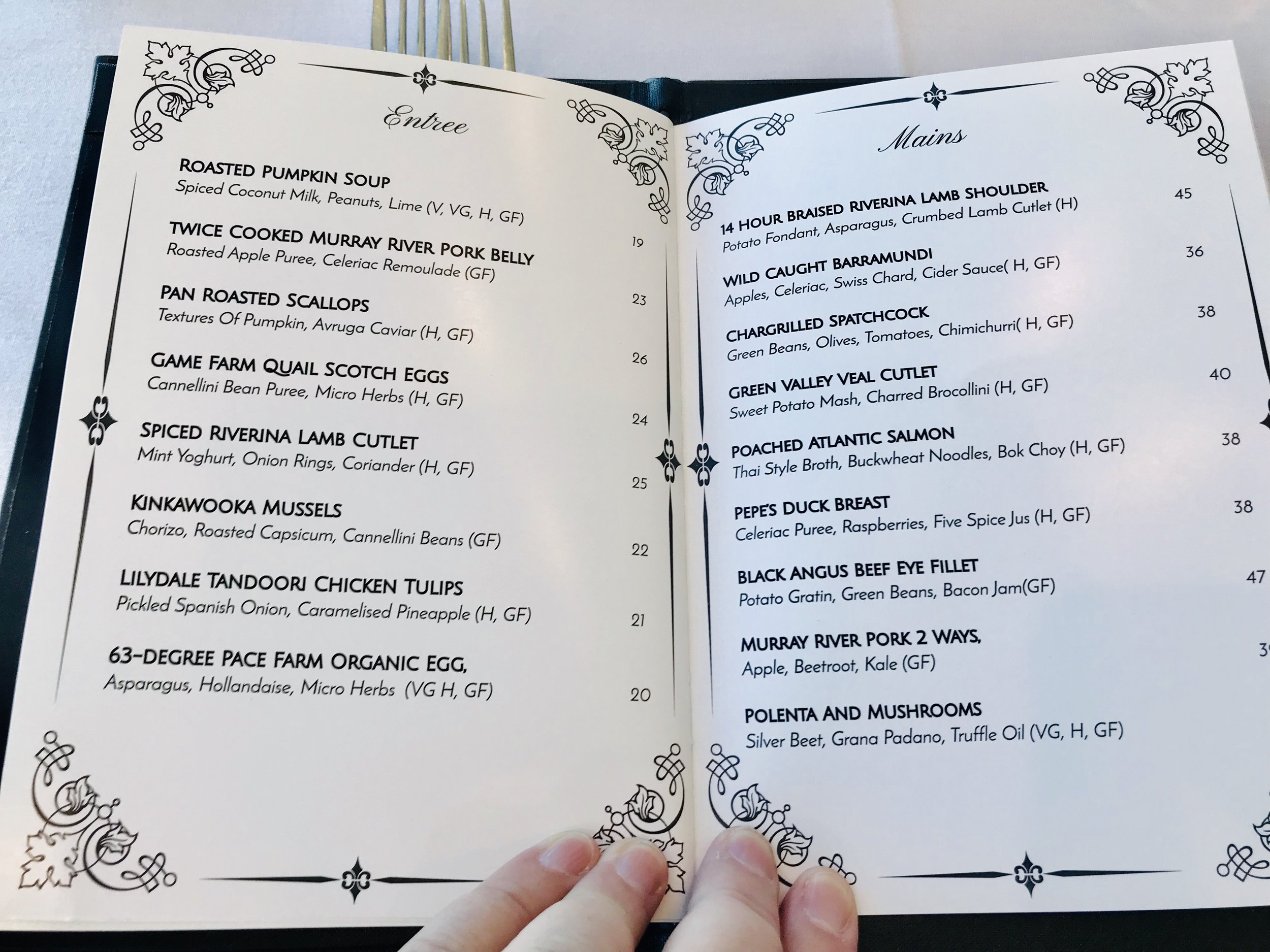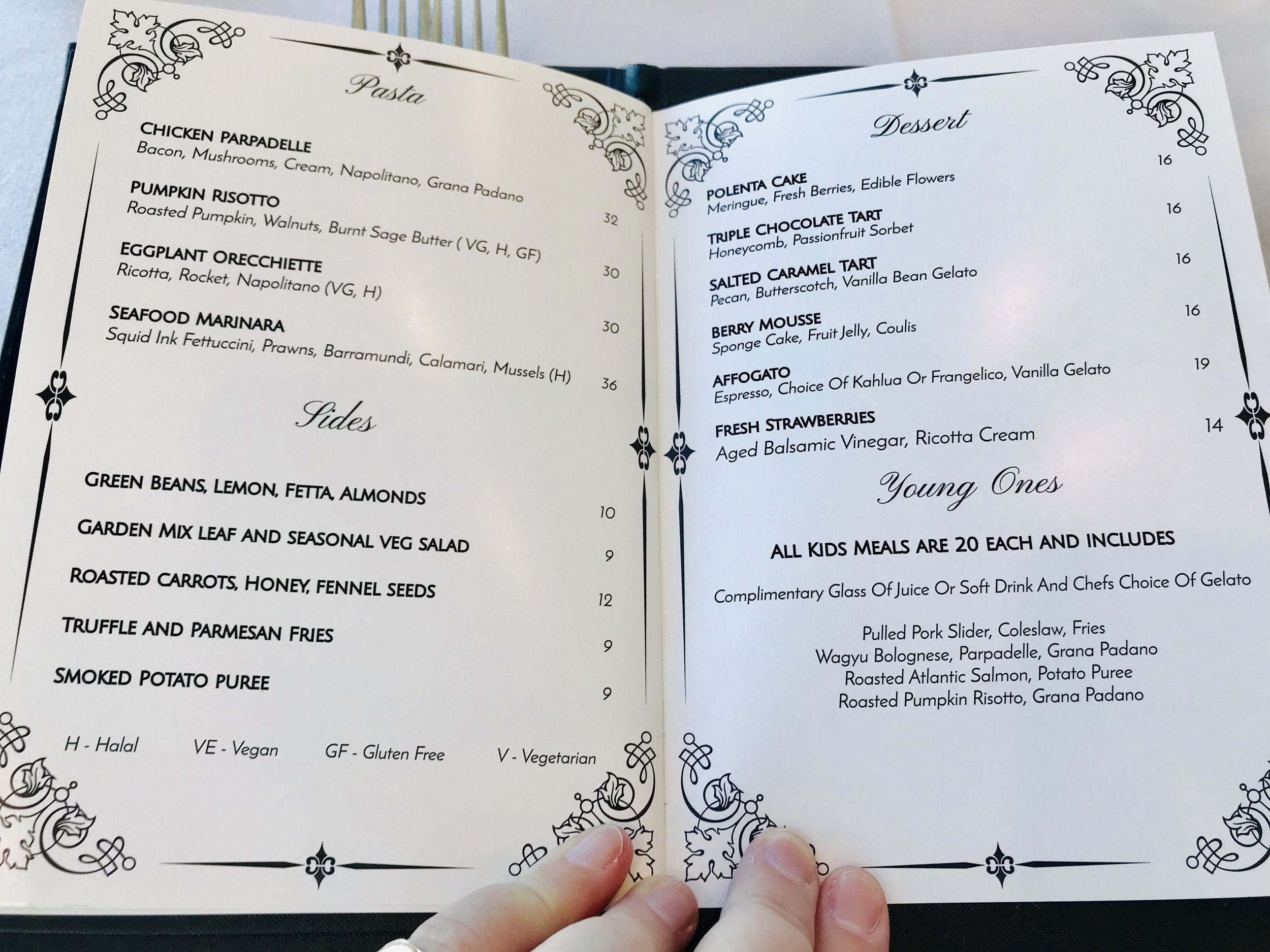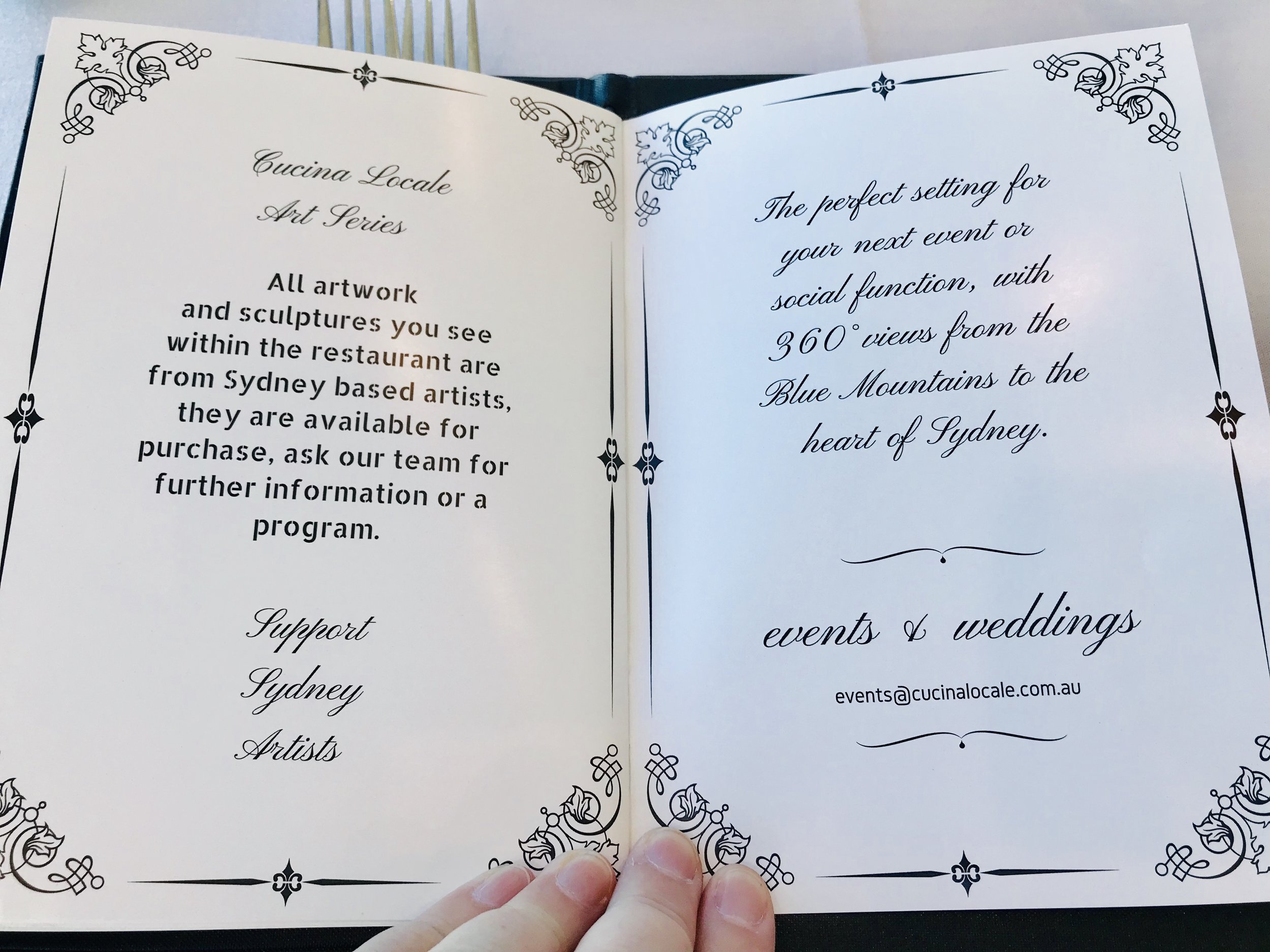 Celebrating an occasion, we had a lovely time with good food and wine with amazing views at Cucina Locale. It was a glorious day with the sun shining. In the distance , we could see Sydney and the iconic Centrepoint tower. We asked and were told that it takes 50 minutes for the Revolving Restaurant to complete its circle. We settled in for the ride.
To start, we had house baked garlic bread. The bread was a substantial size with the garlic not being overpowering.
Wine of choice was a lovely Merlot, Chain of fire. This had a lovely soft smooth flavour which we all enjoyed.
Our first main was the Wild Caught Barramundi with apples, celeriac, Swiss chard and cider sauce. It was a nice piece of fish that was cooked perfectly and everything on the plate all went well.
The second main was a Green Valley Veal Cutlet with sweet potato mash and charred brocolli . The veal was very tender and tasty with nice mash and charred broccolini. It was a decent sized piece of meat too.
Our third main was the Black Angus Beef Eye Fillet. The menu stated this came with potato gratin, green beans and bacon jam. An alternative of chips and salad was offered instead and chosen. The beef was juicy and tender and cooked perfectly medium. The chips were tasty too!
The fourth main was a Seafood Marinara with squid ink, fettuccine, prawns, Barramundi, calamari and mussels. There was a lot going on with this delicious meal and there was plenty of seafood in there too!
Our final main was a Chicken Pappardelle with bacon, mushrooms, cream and Napolitano all sprinkled with Grana Padano. It was a tasty dish with a nice creamy sauce and it had plenty of chicken.
Cucina Locale Revolving Restaurant has a varied menu - so there's something for everyone. The food is fresh and tasty and the service is good. We do have to mention again that the views really are amazing!