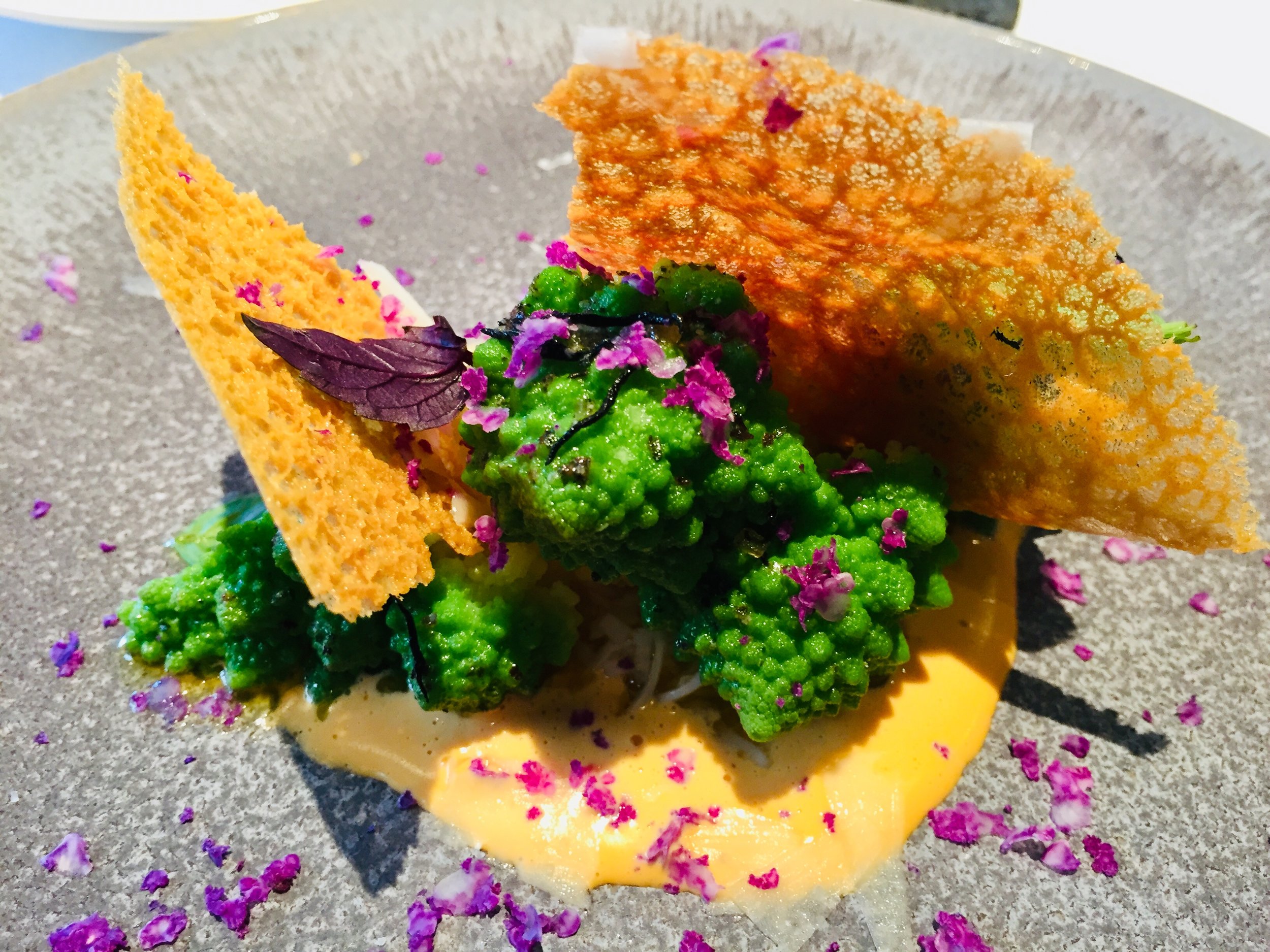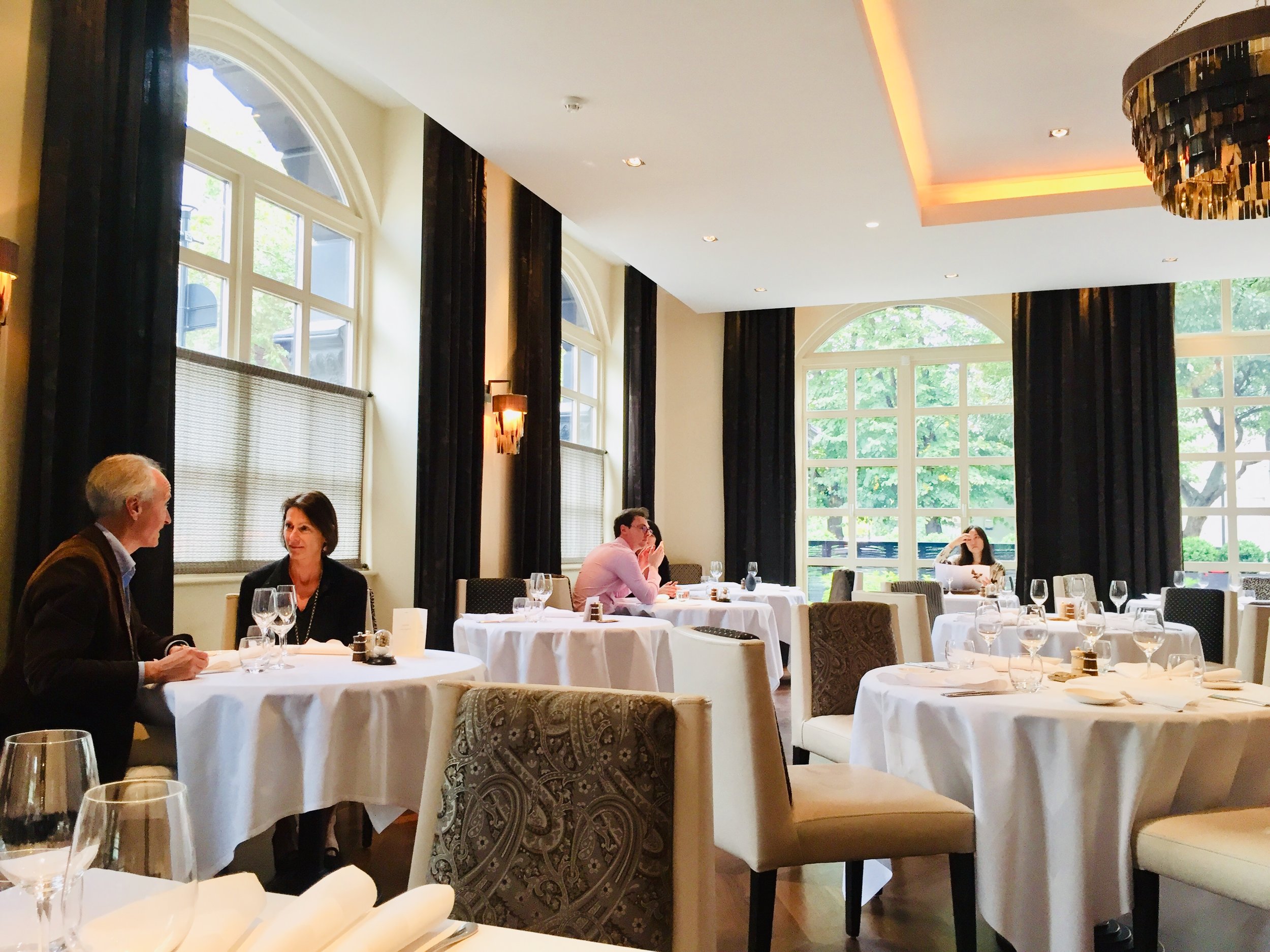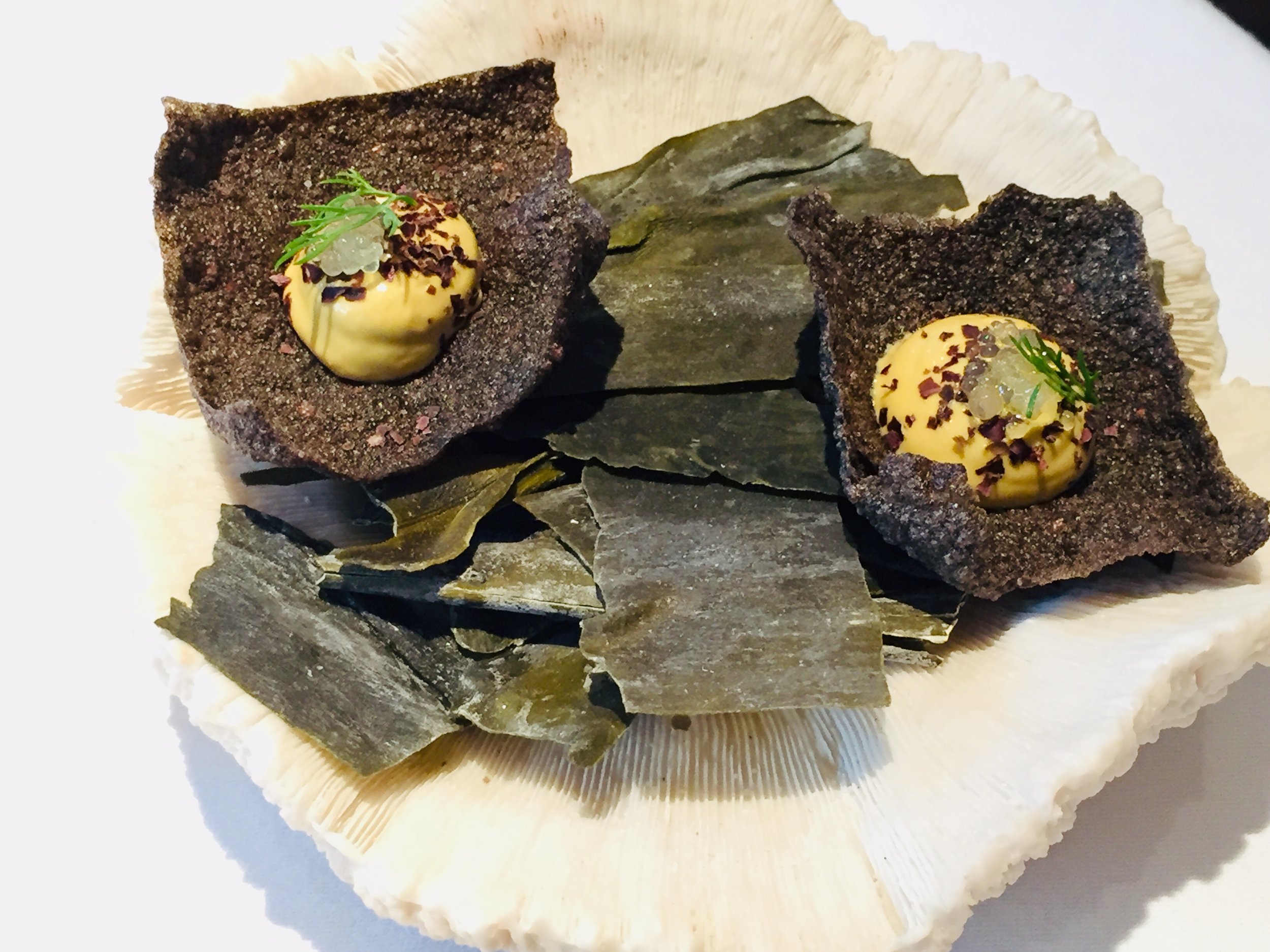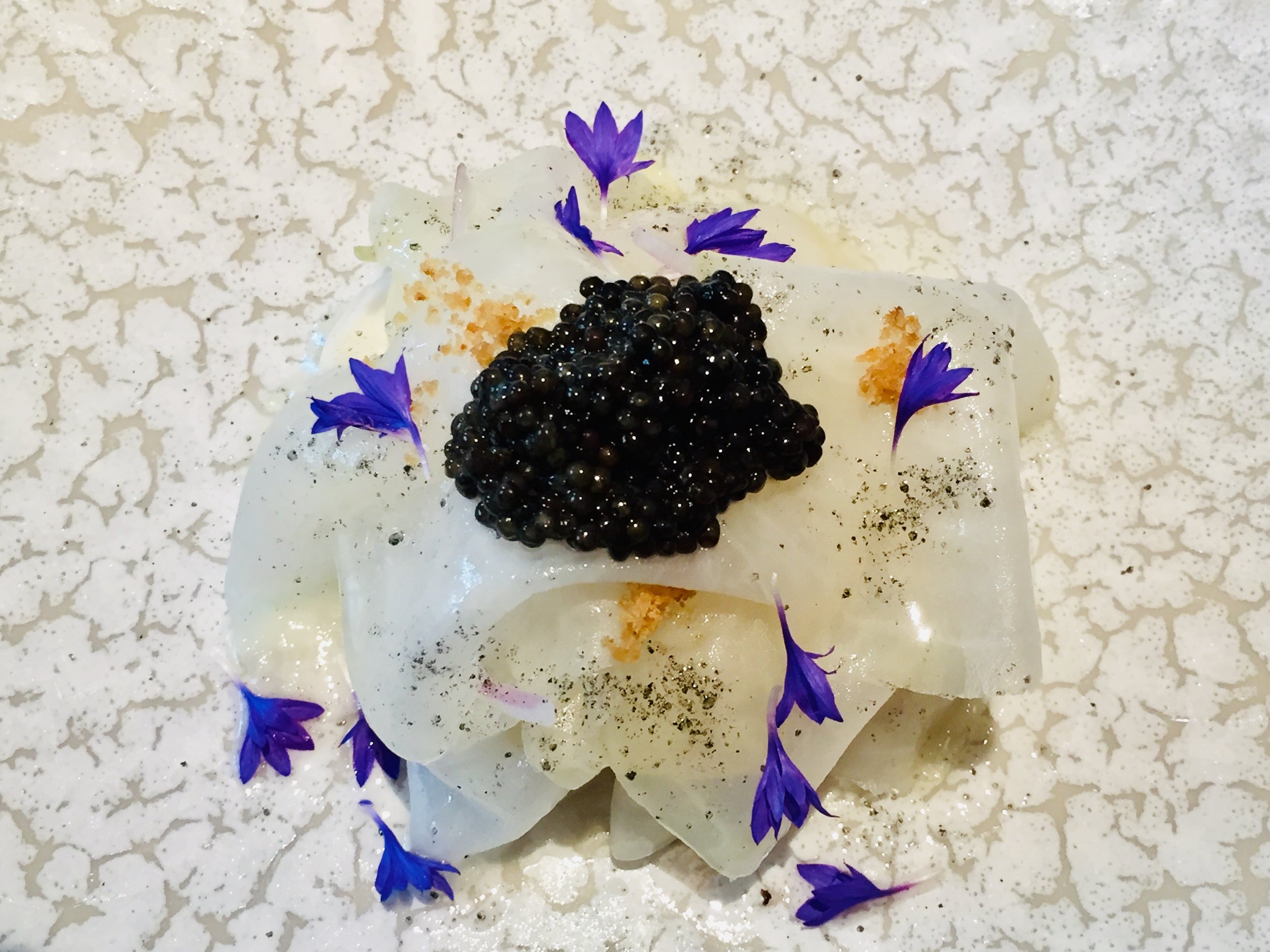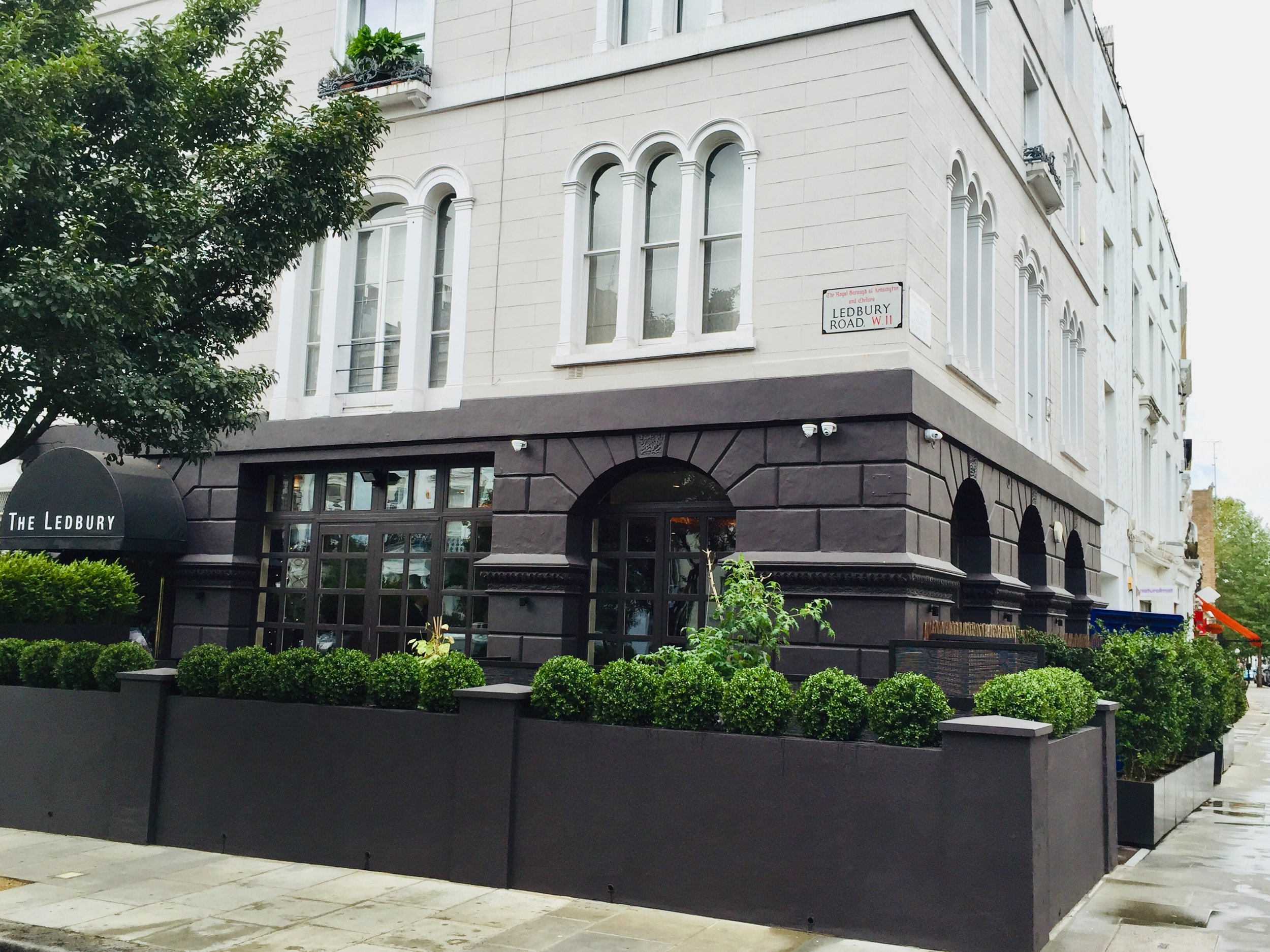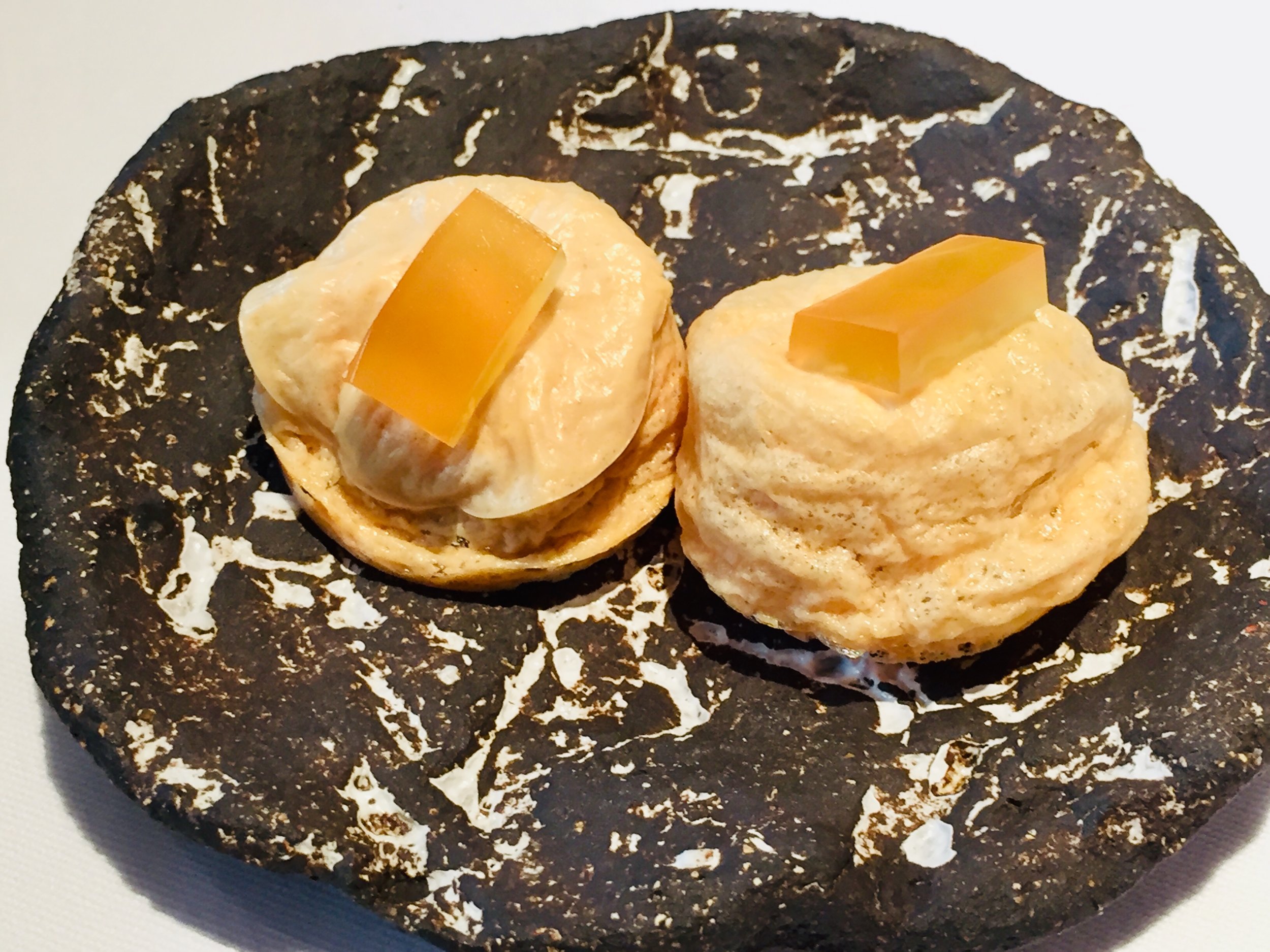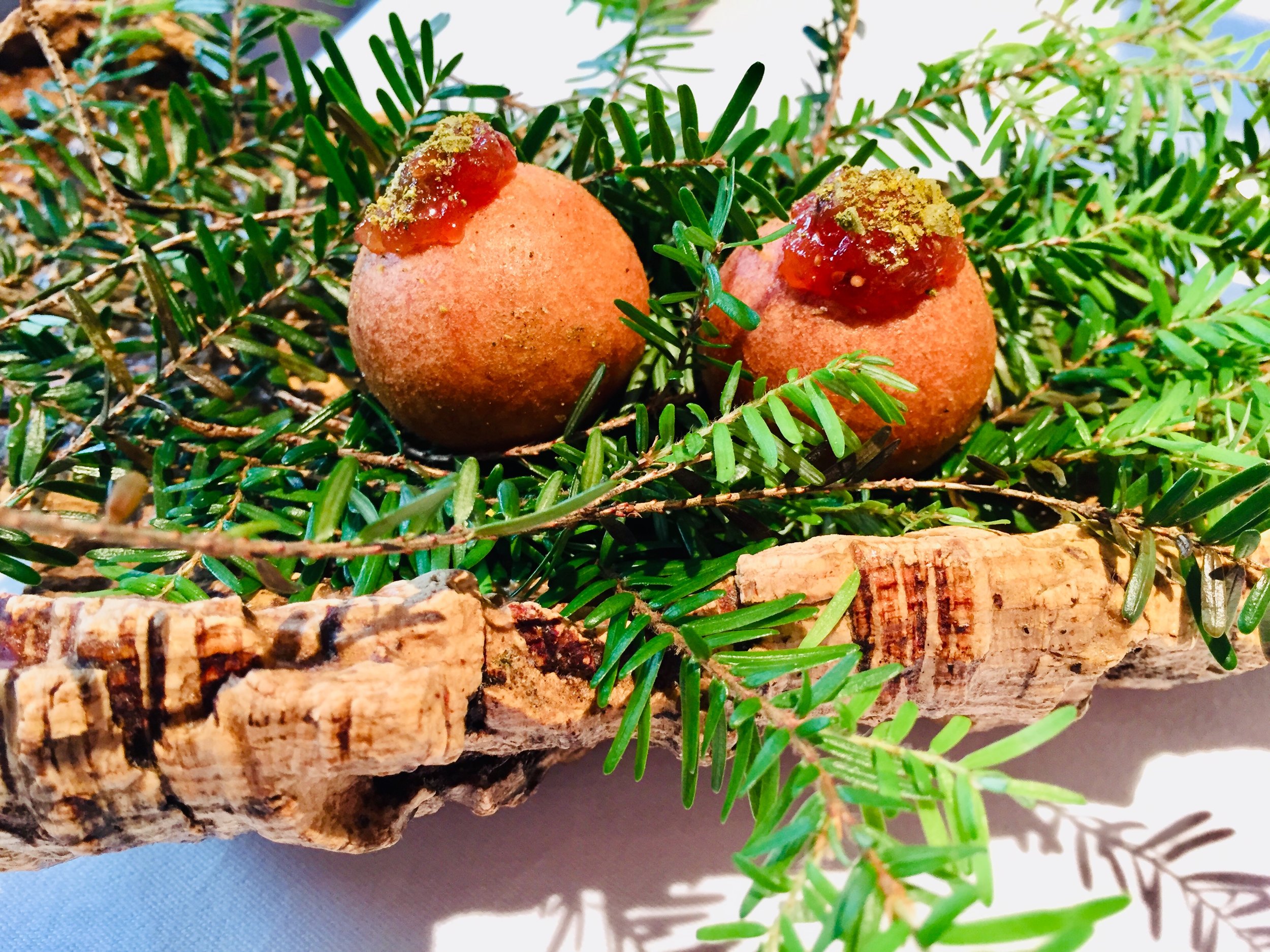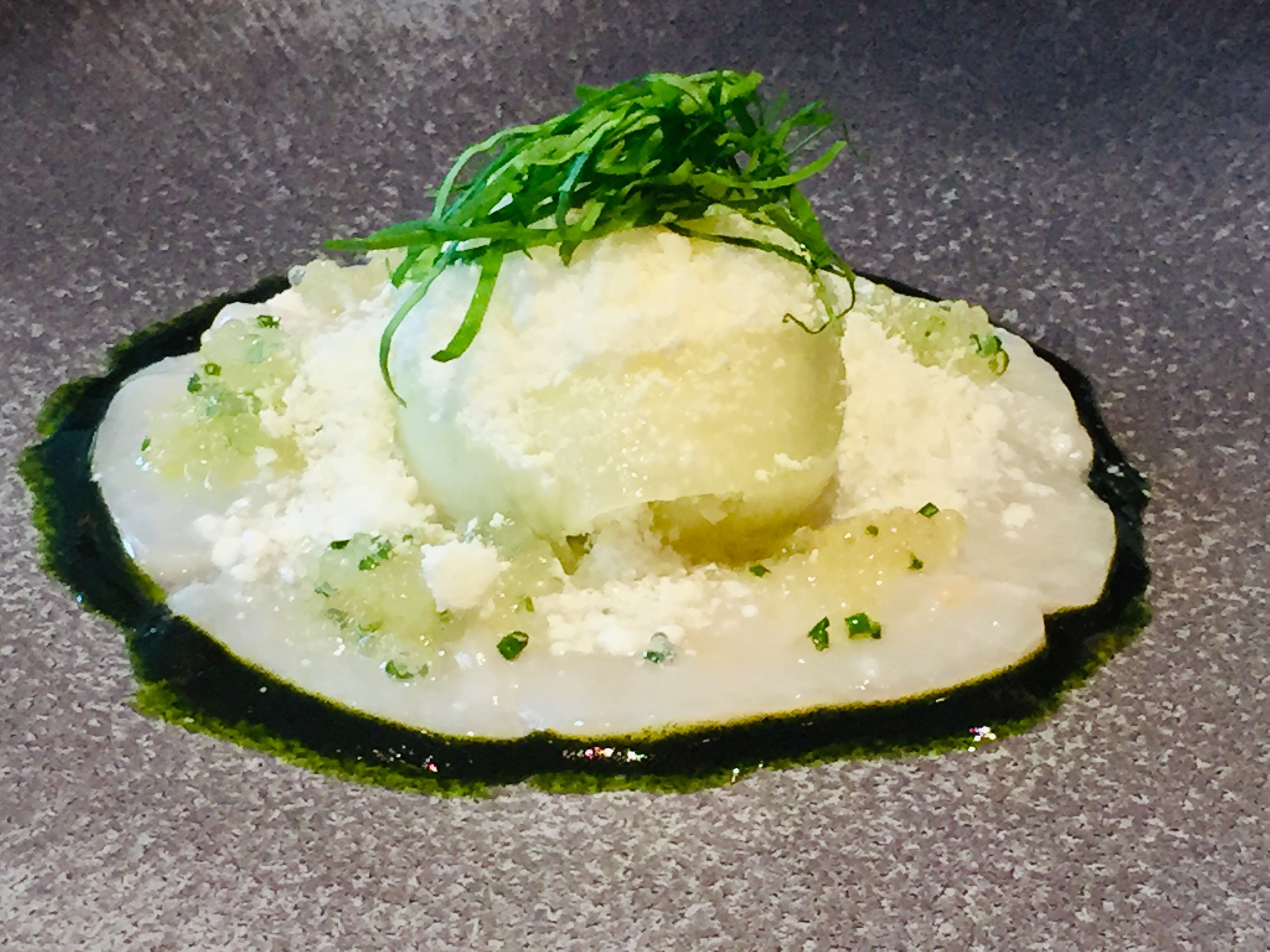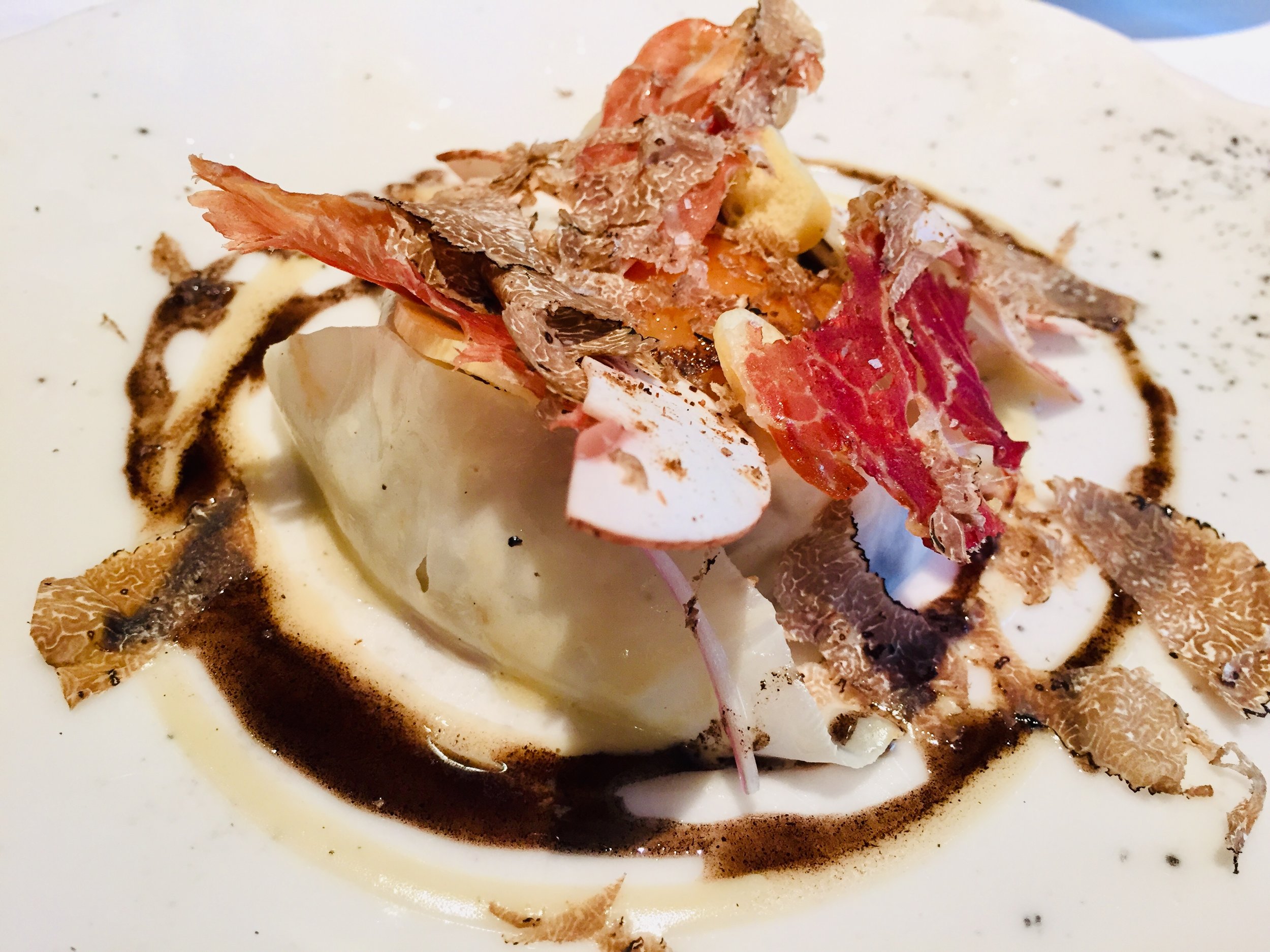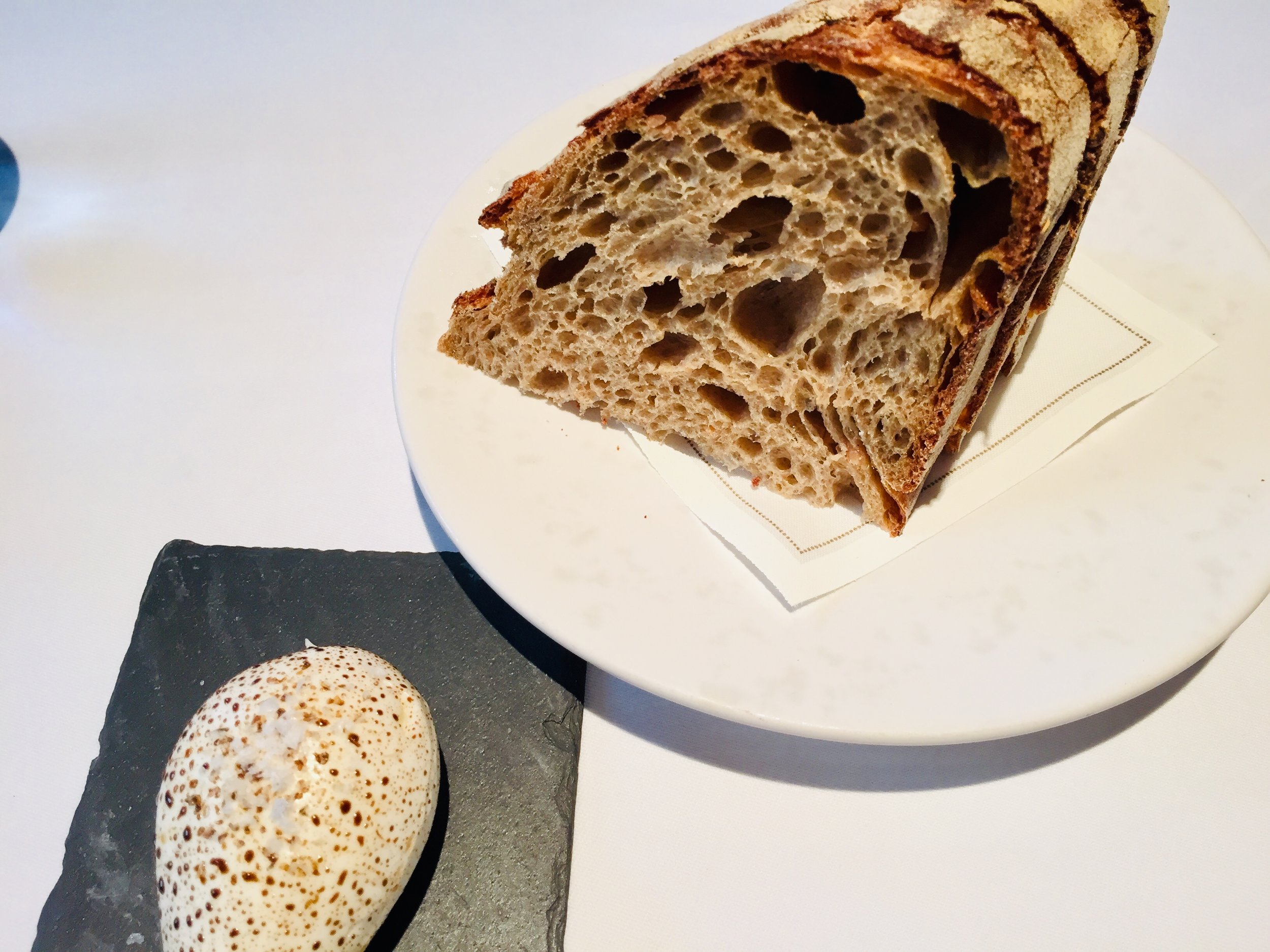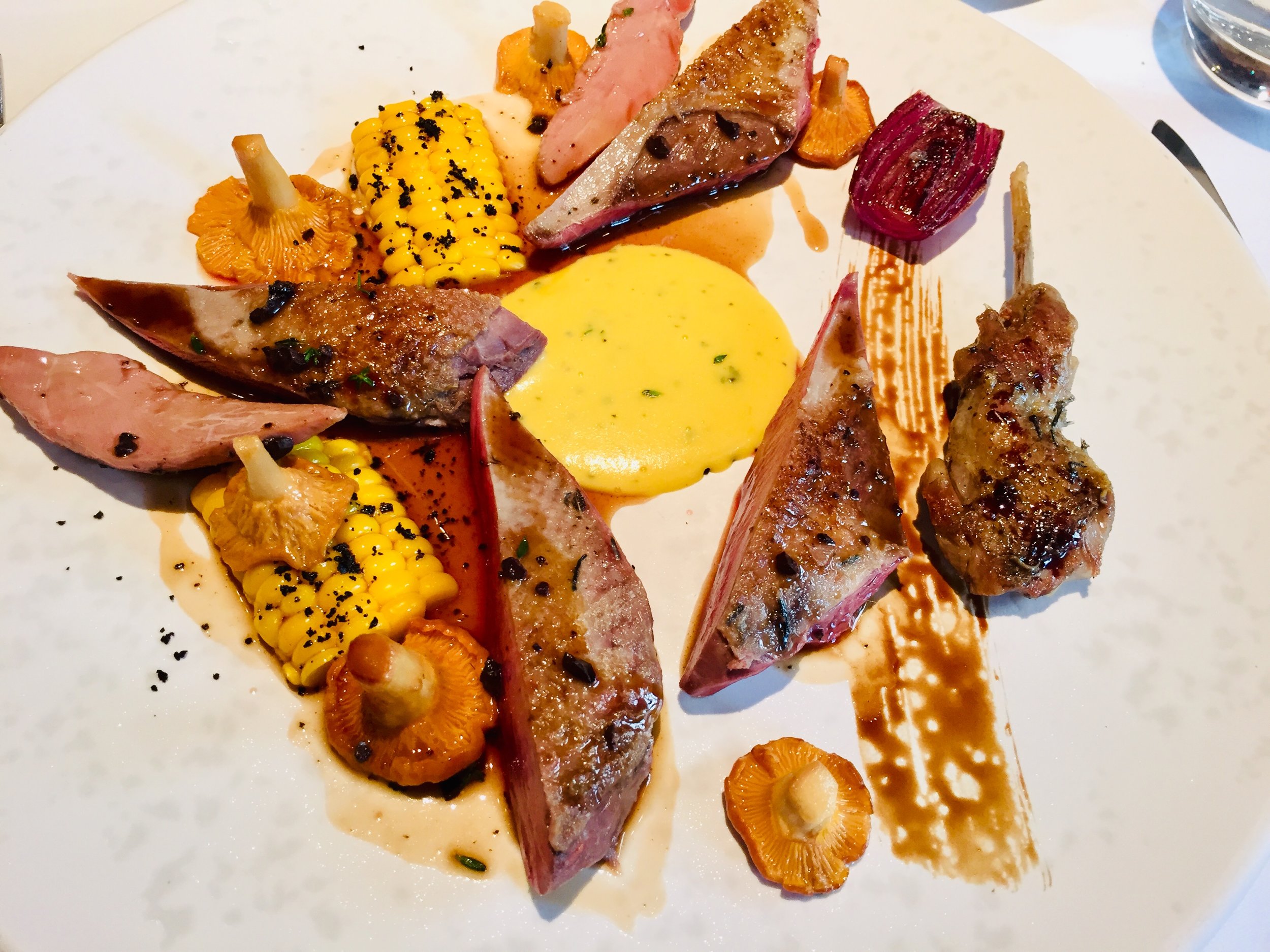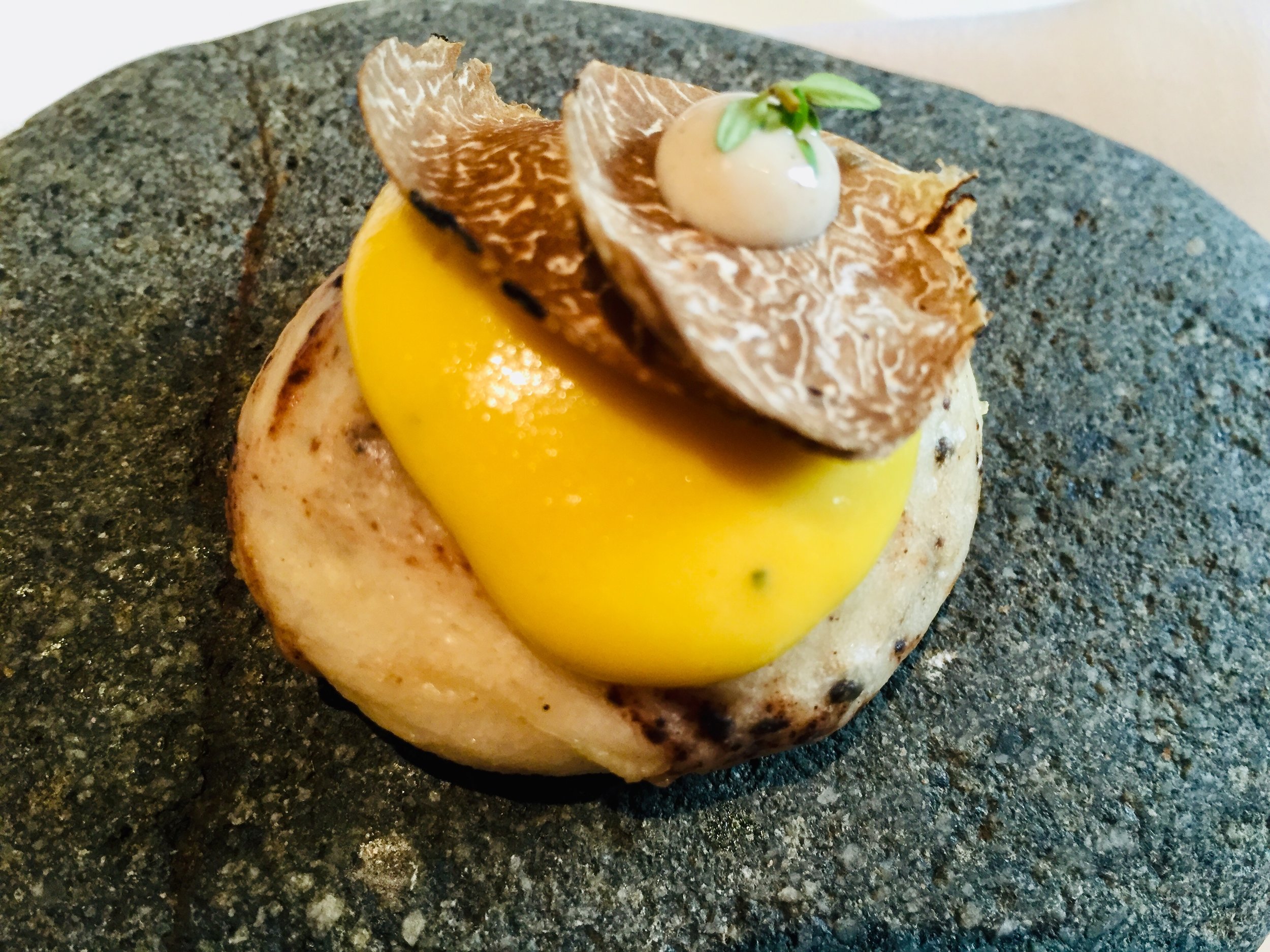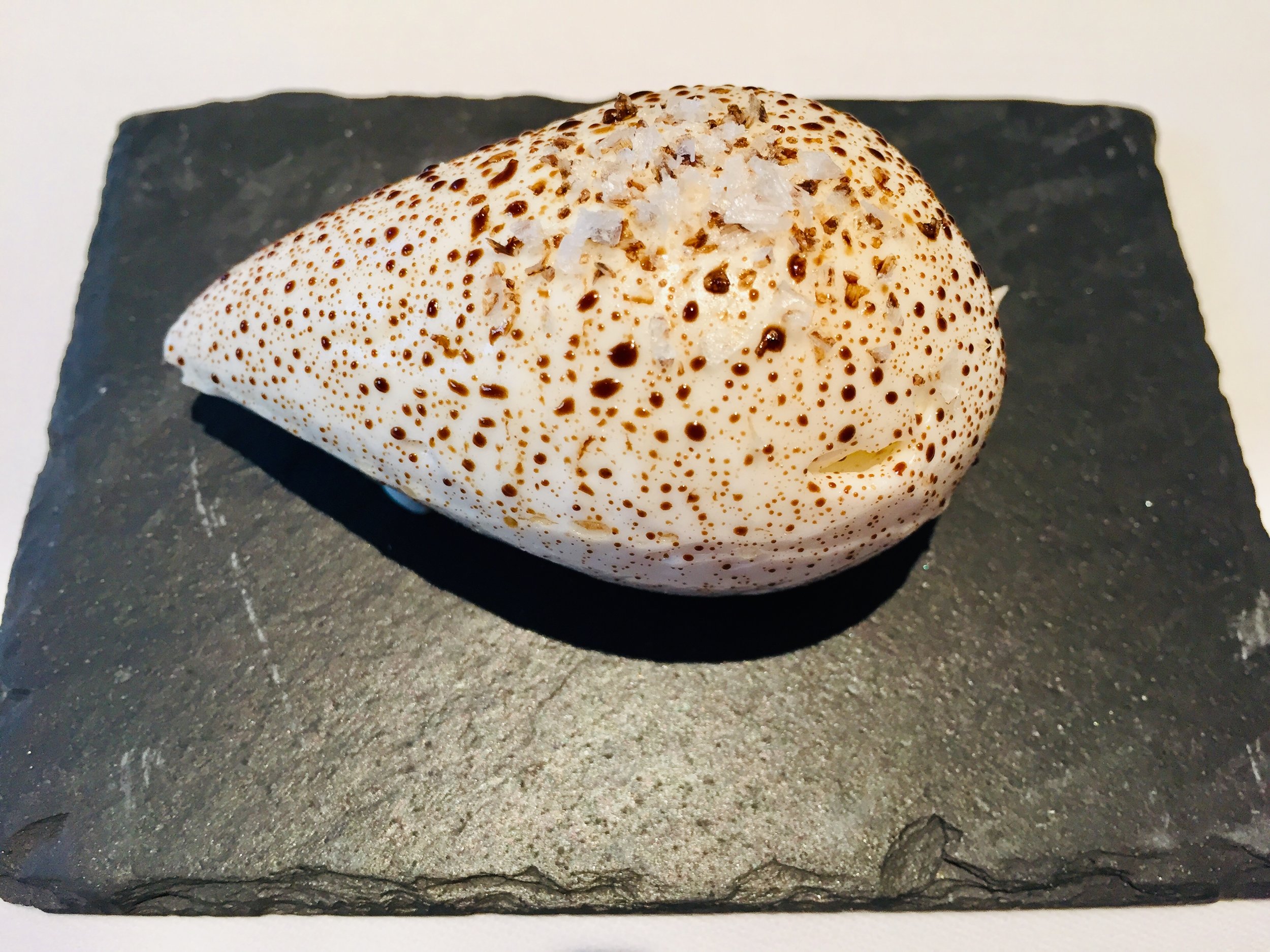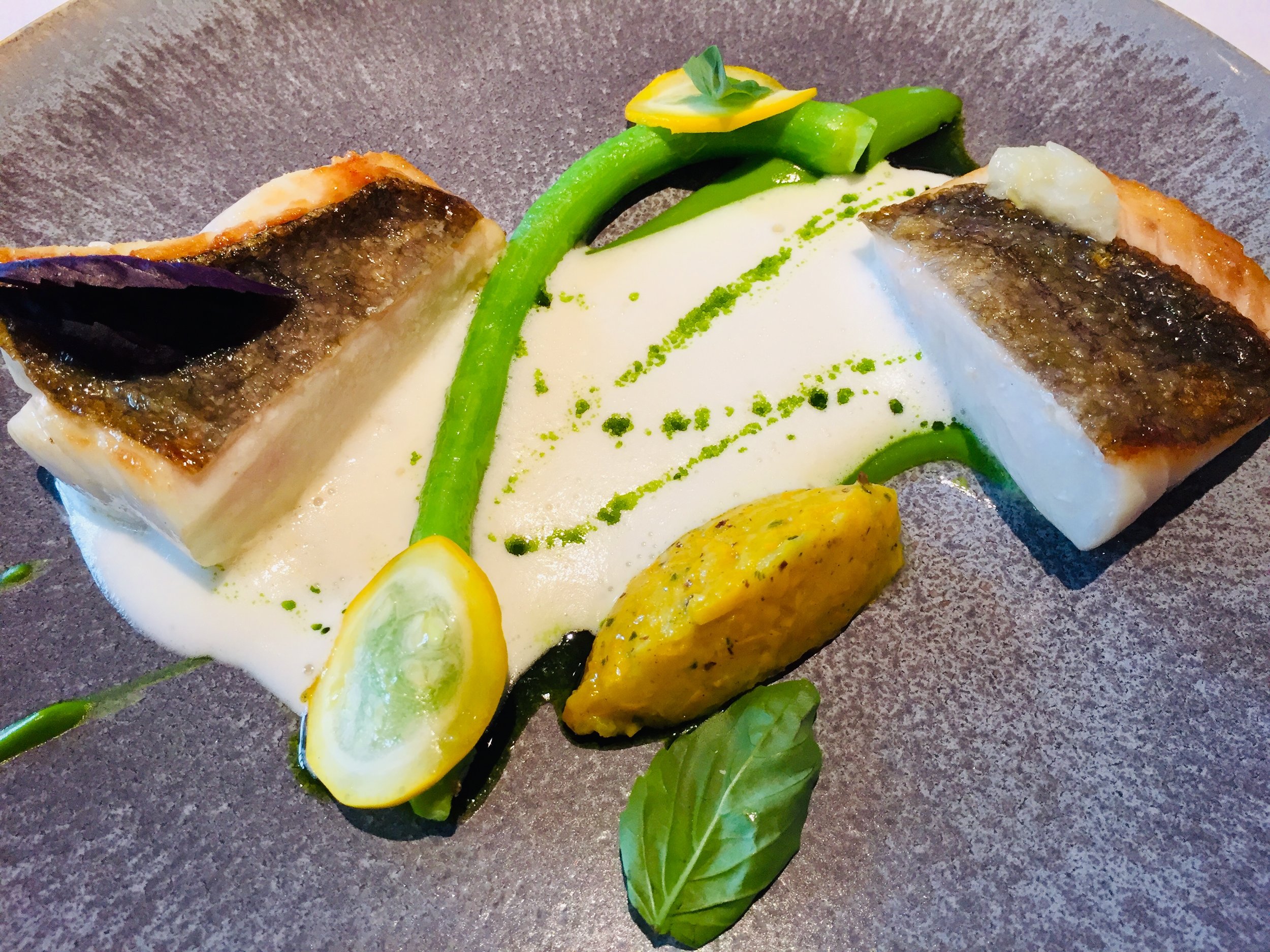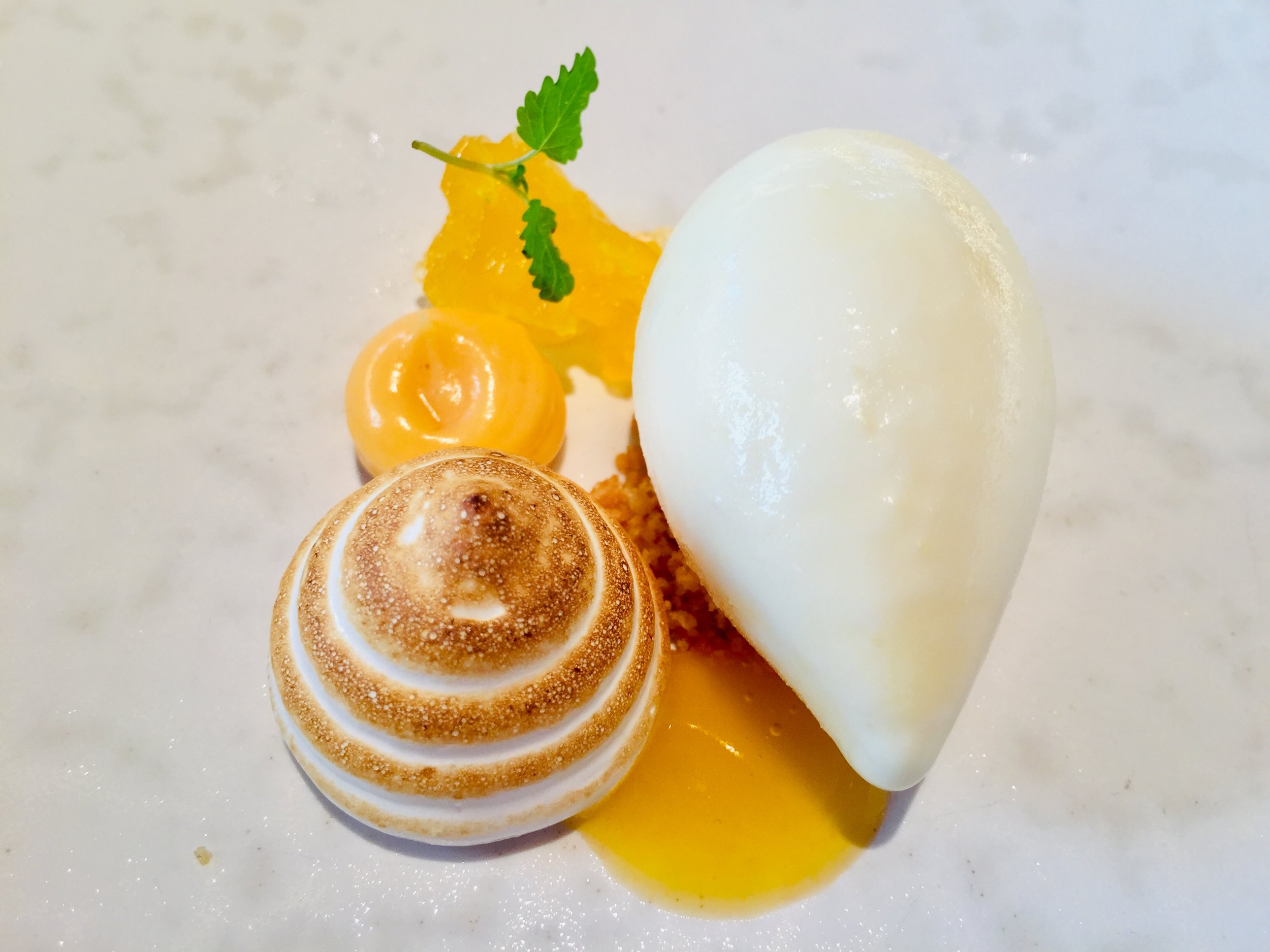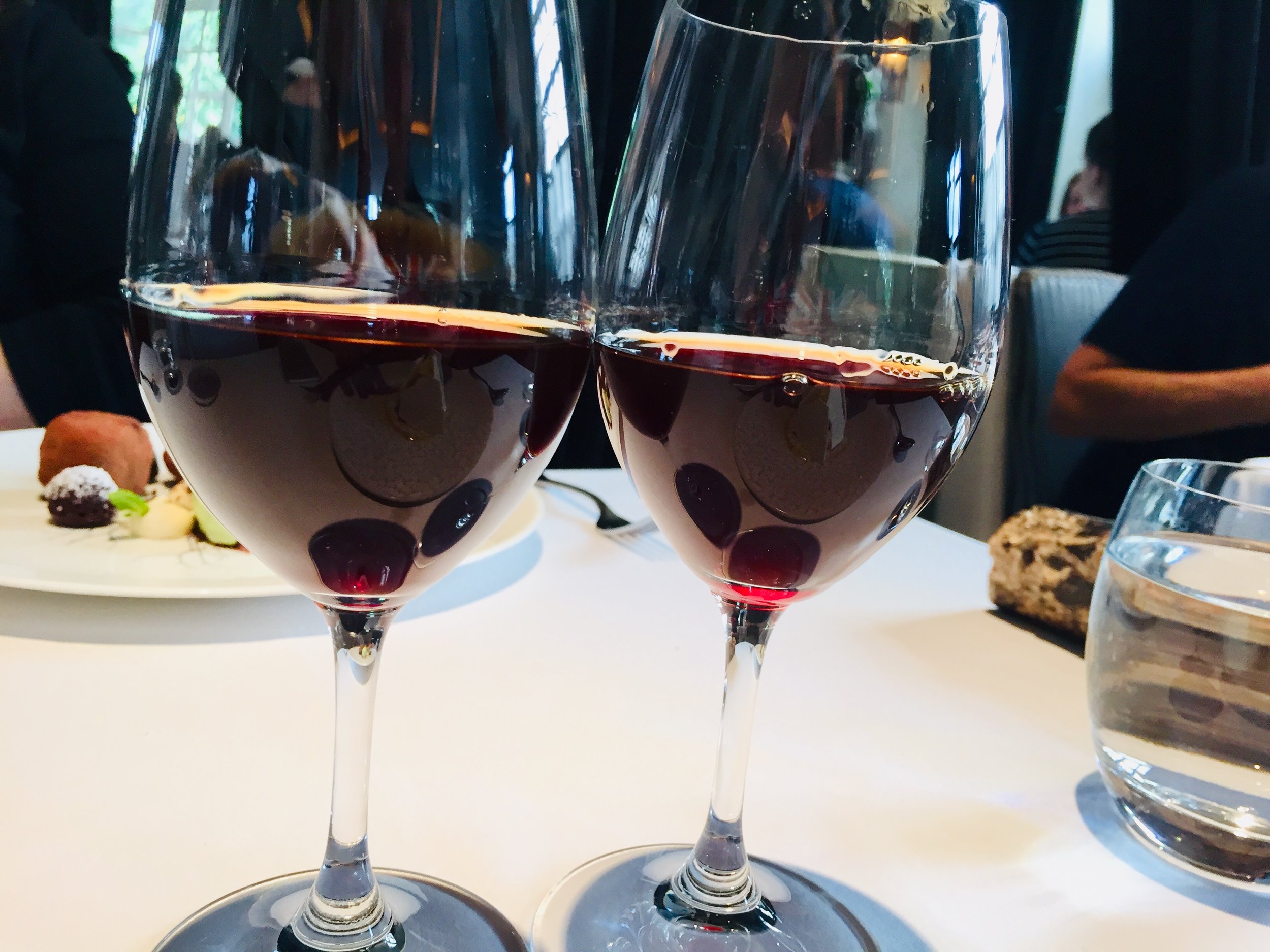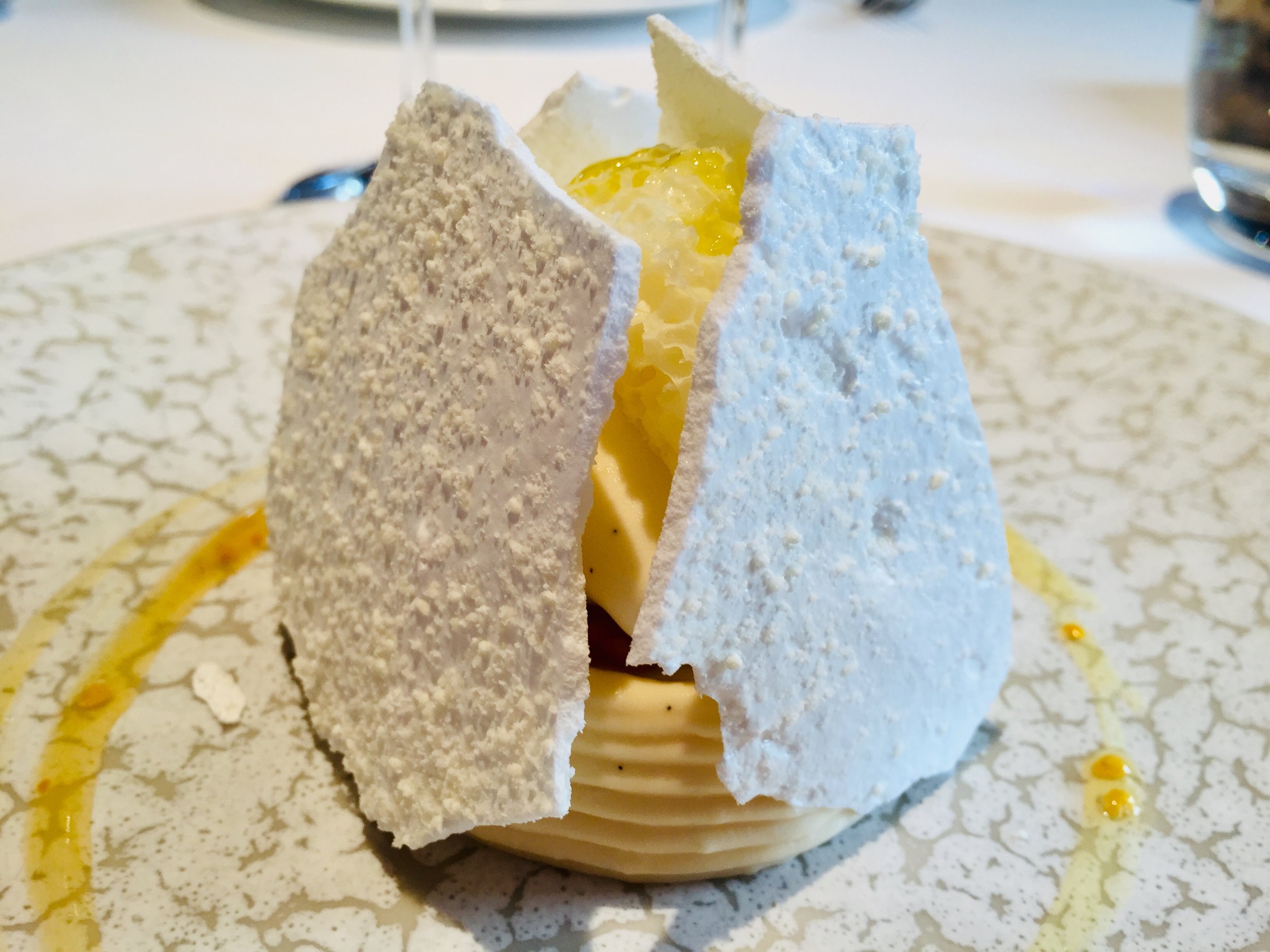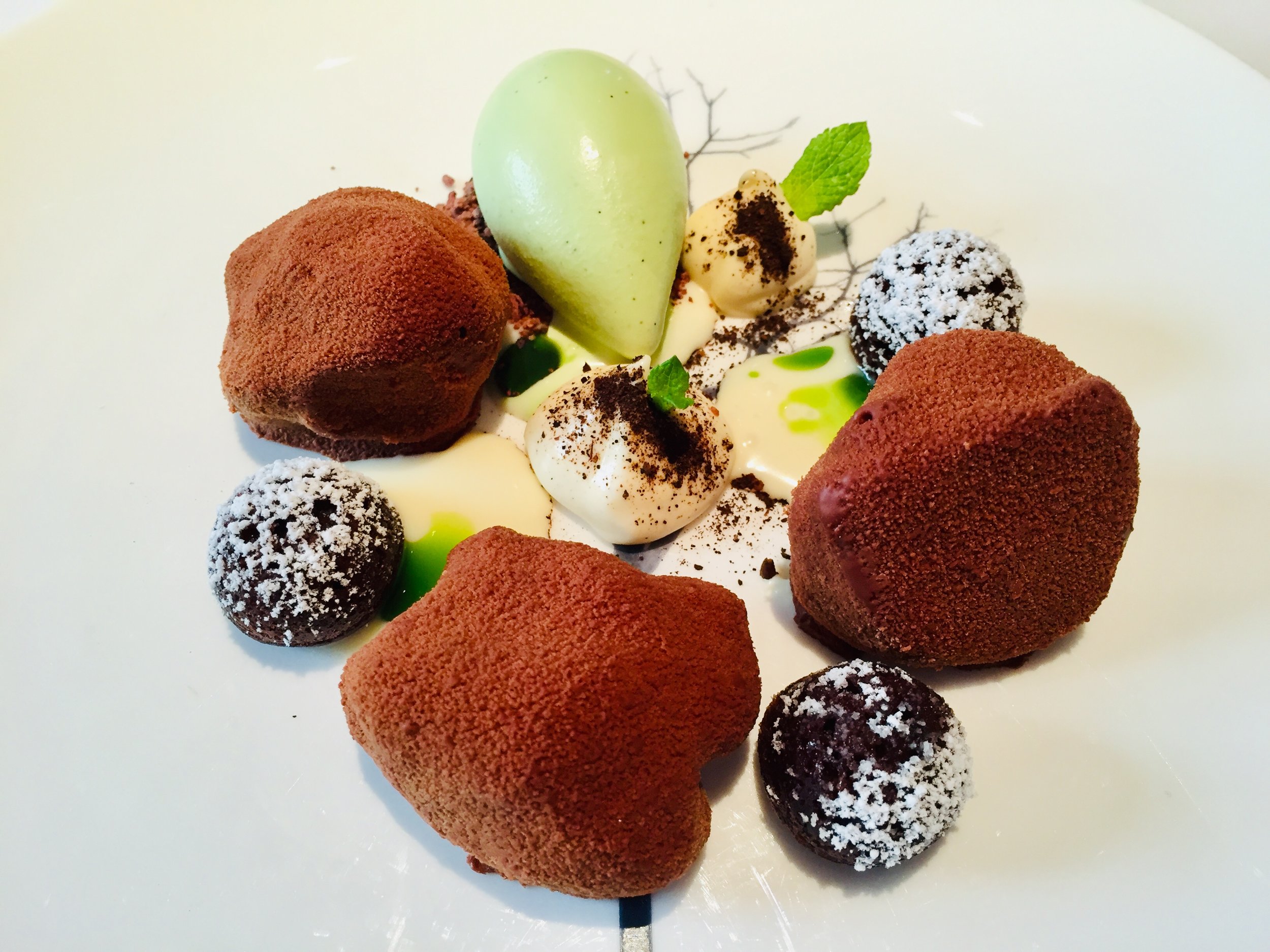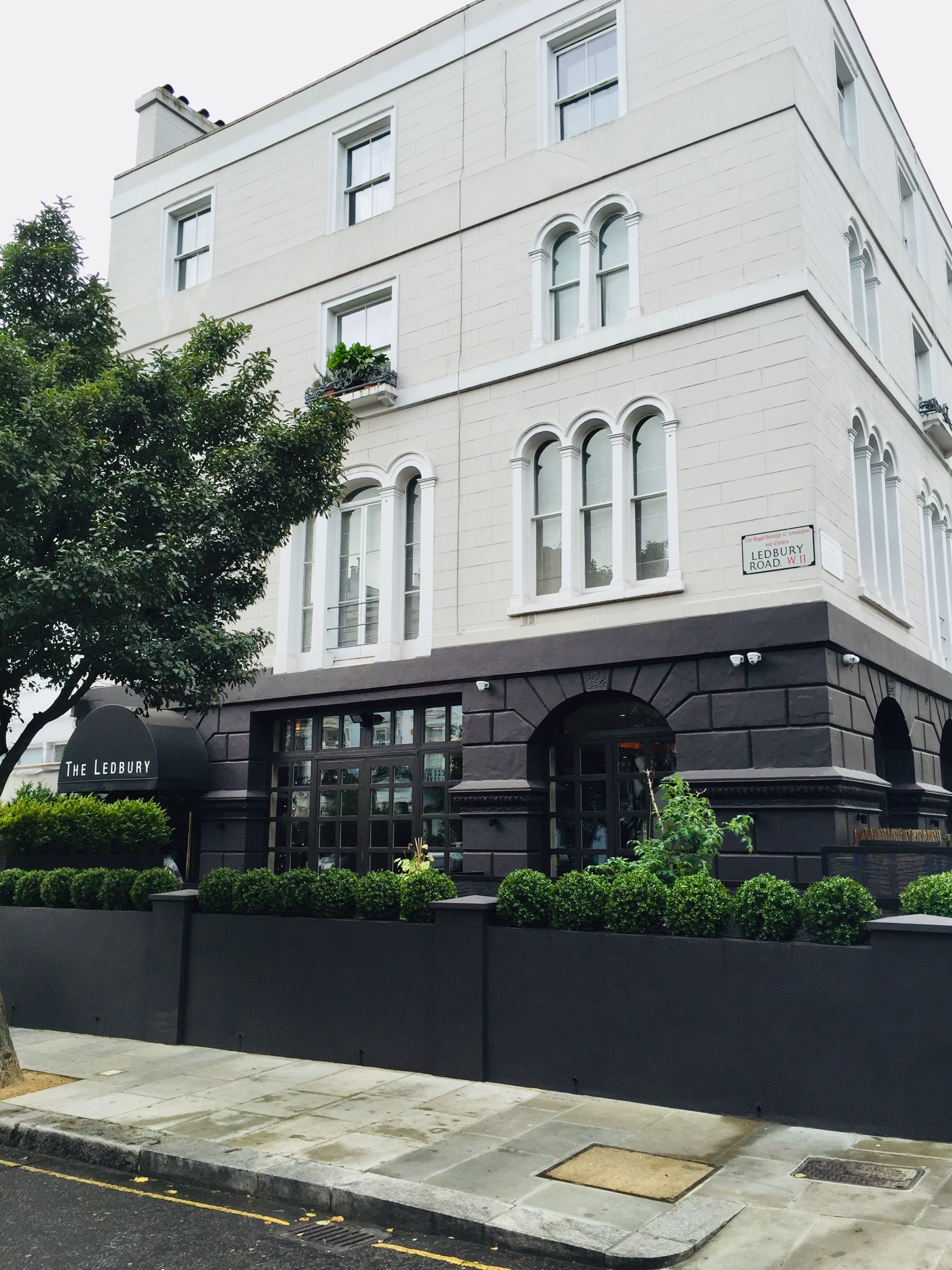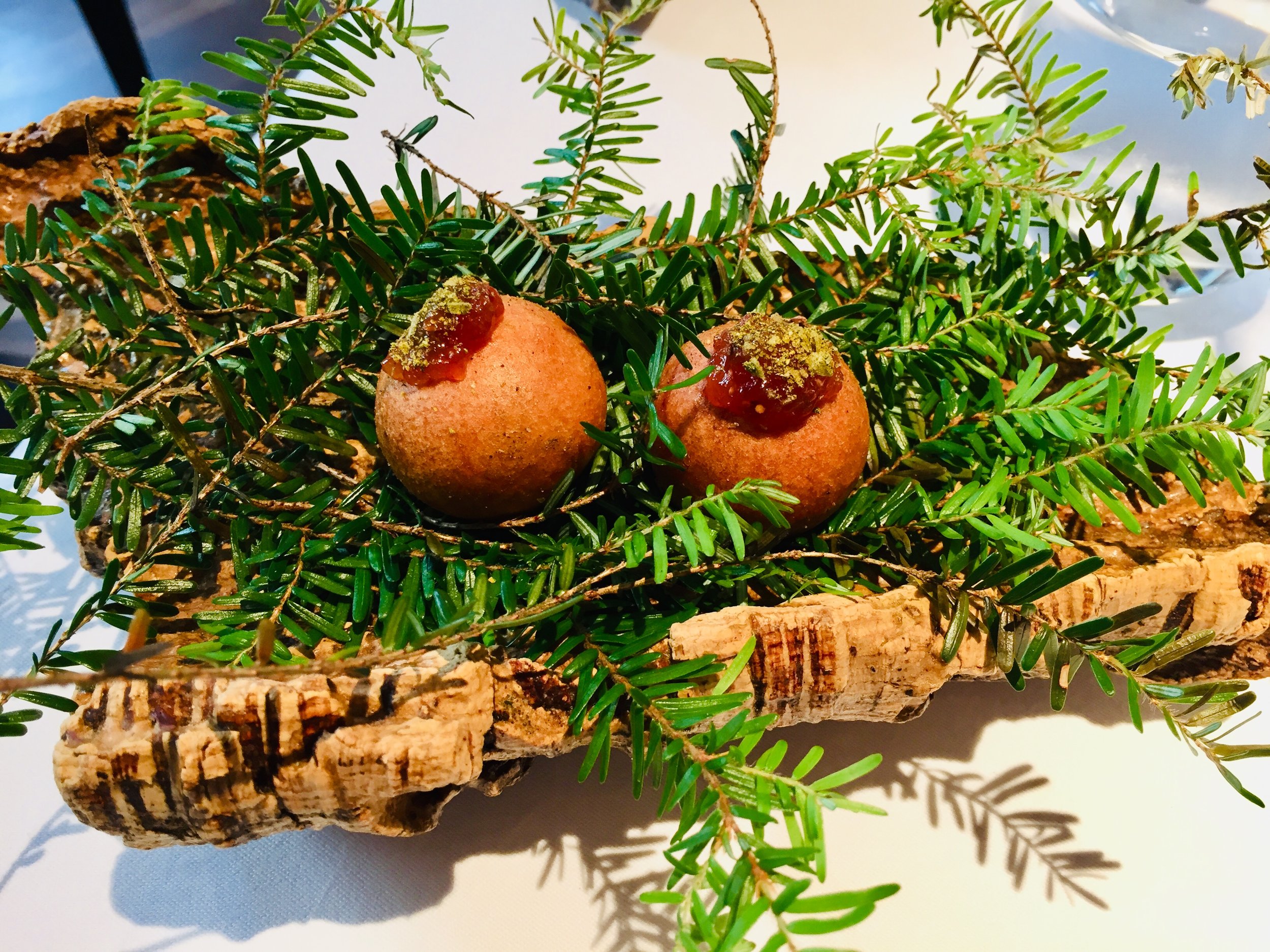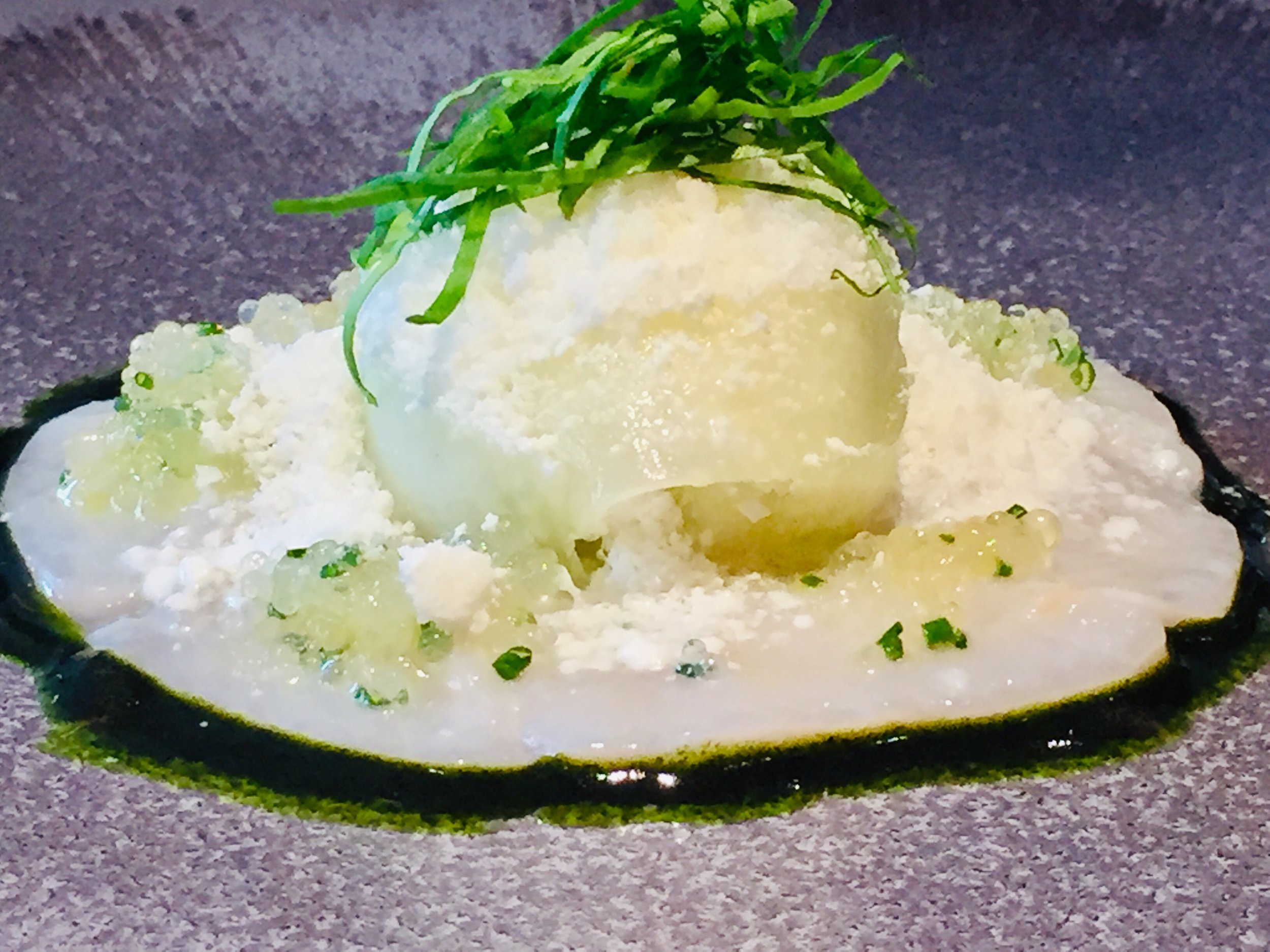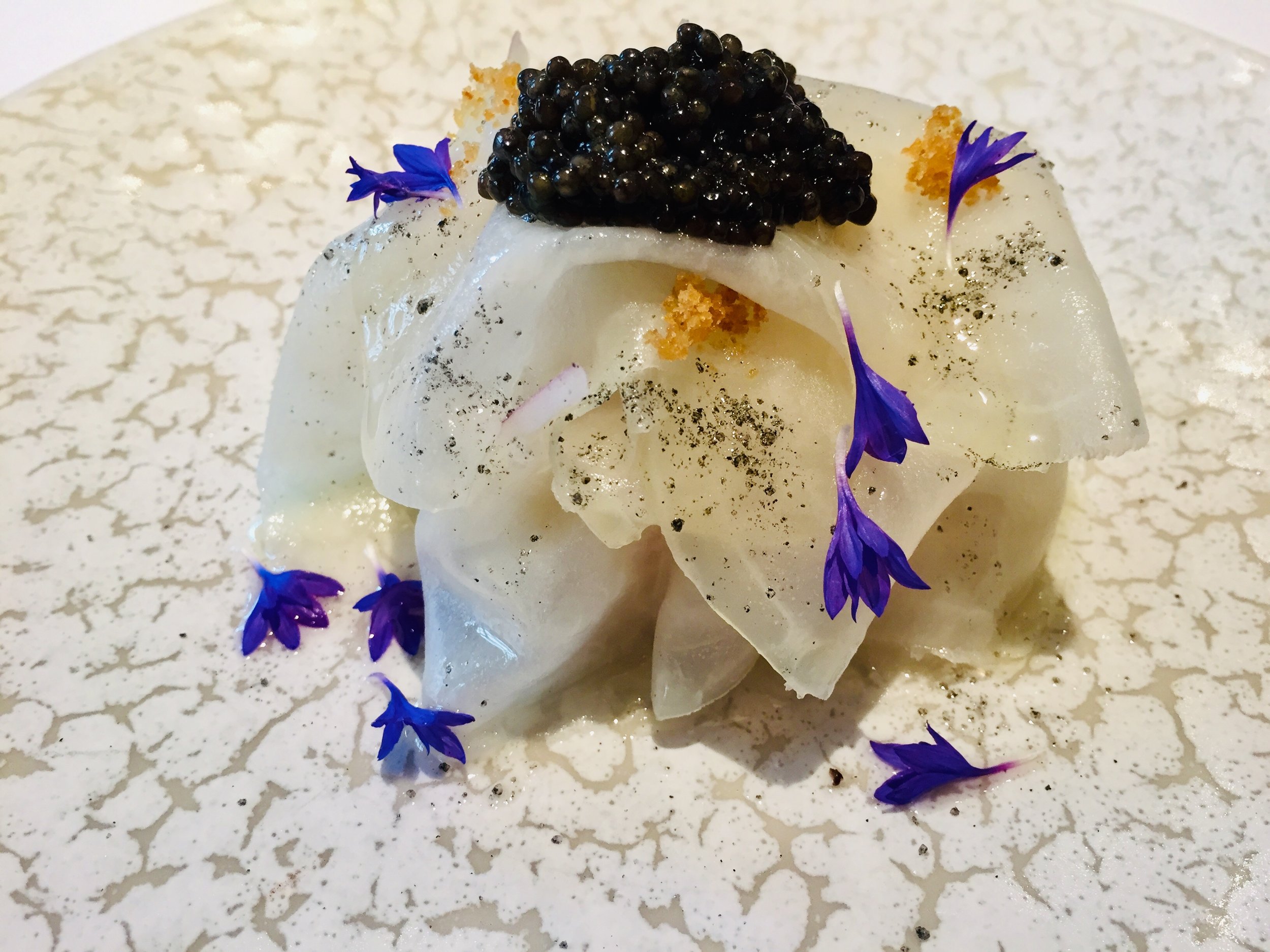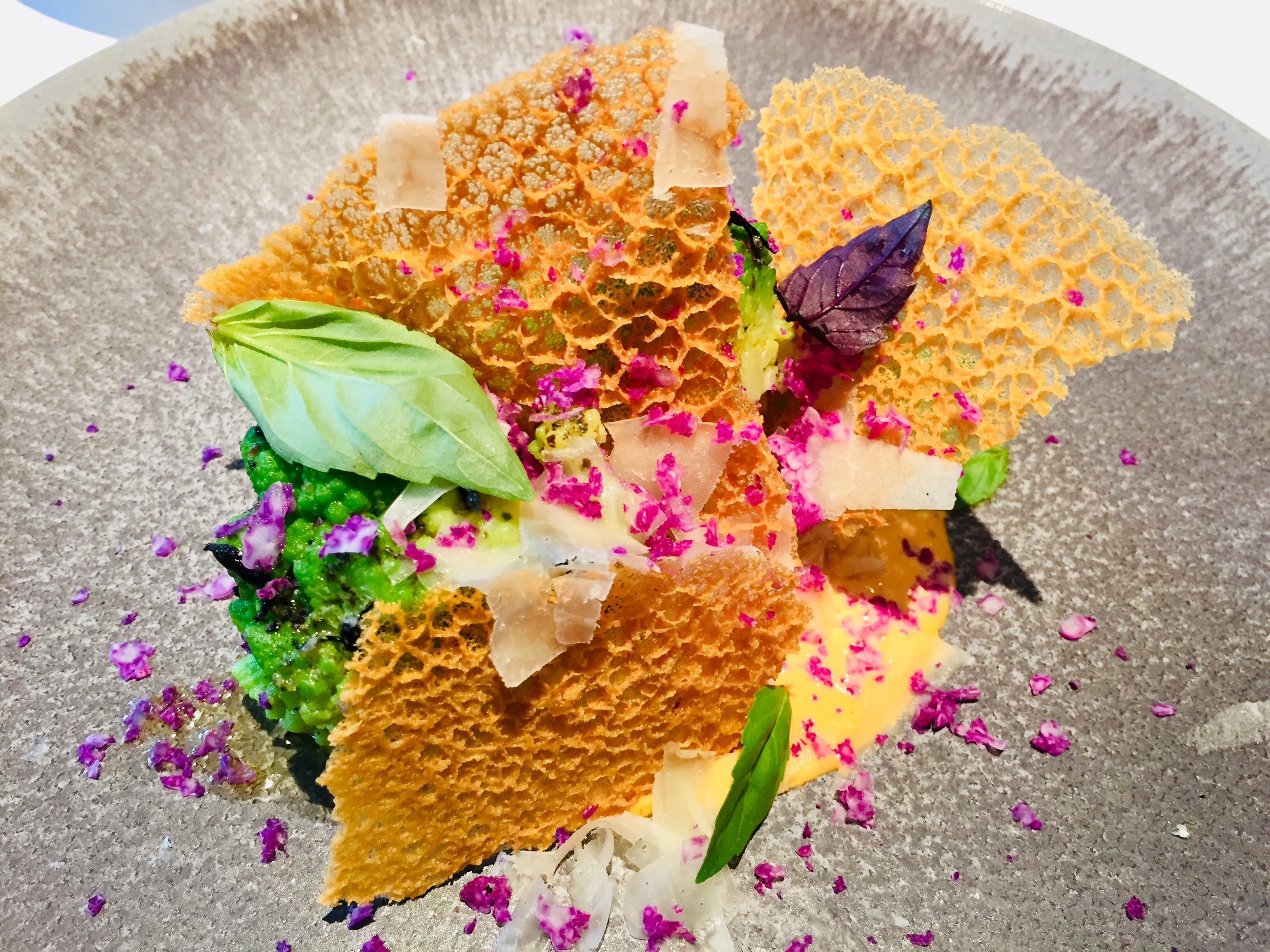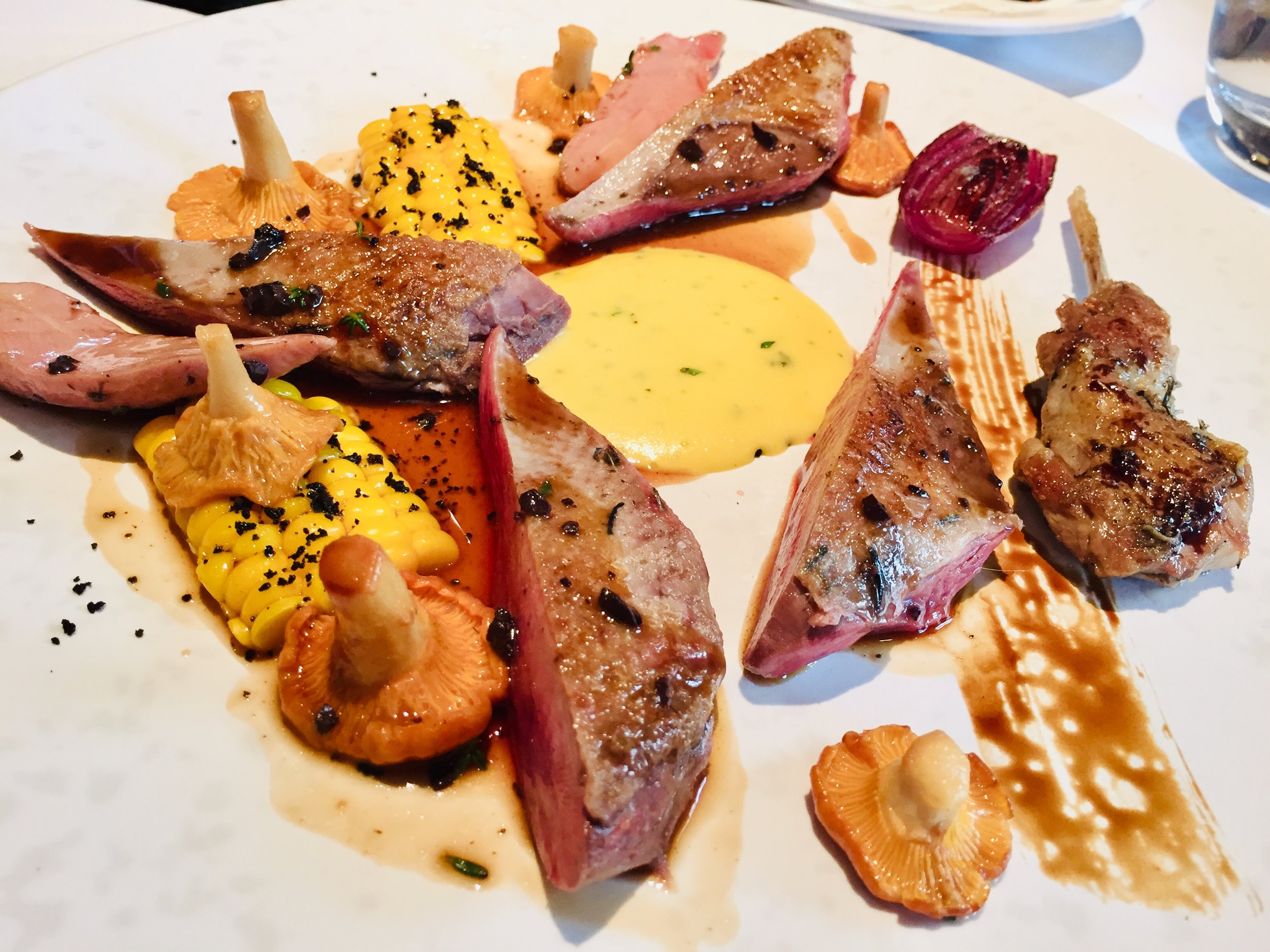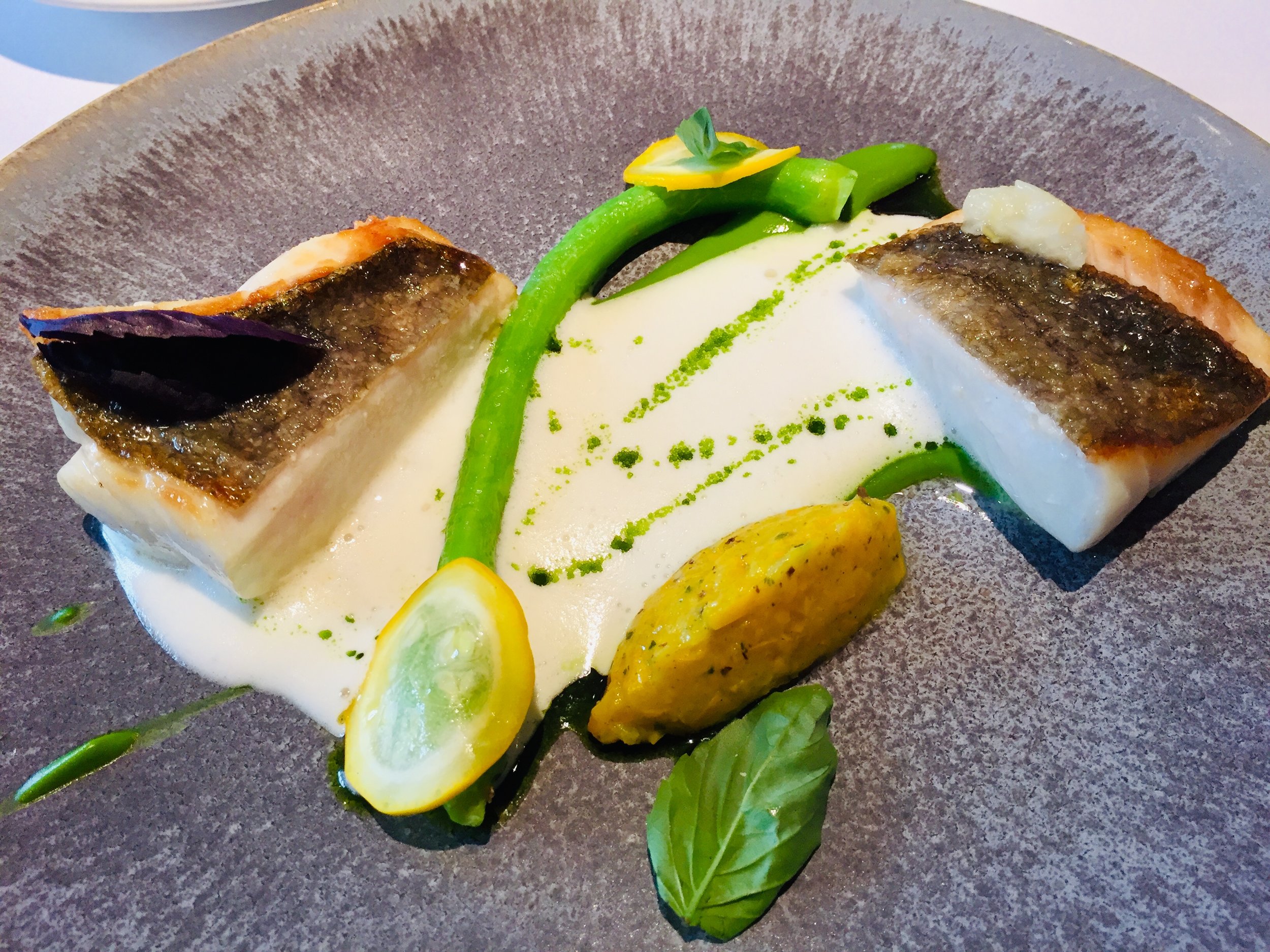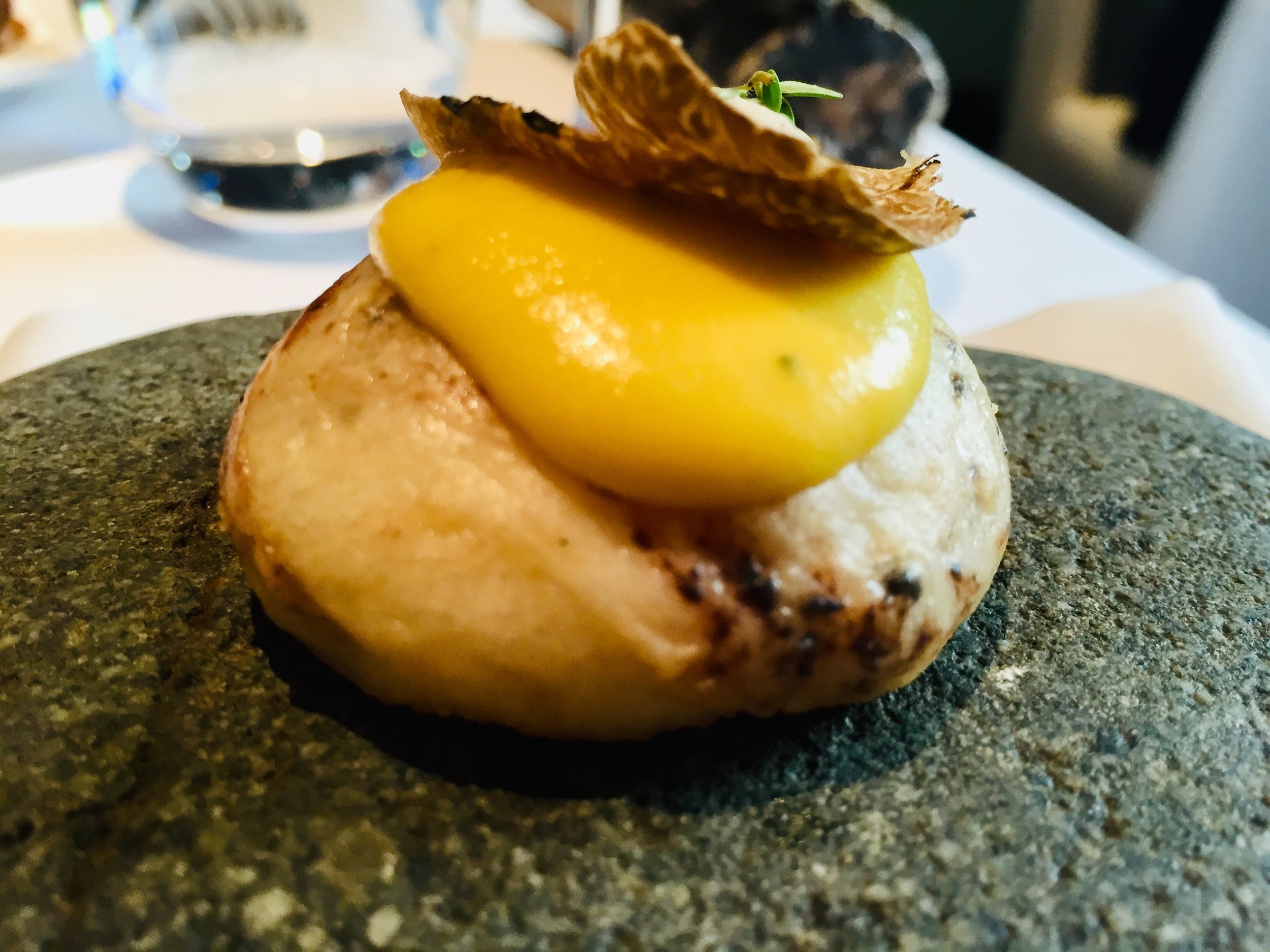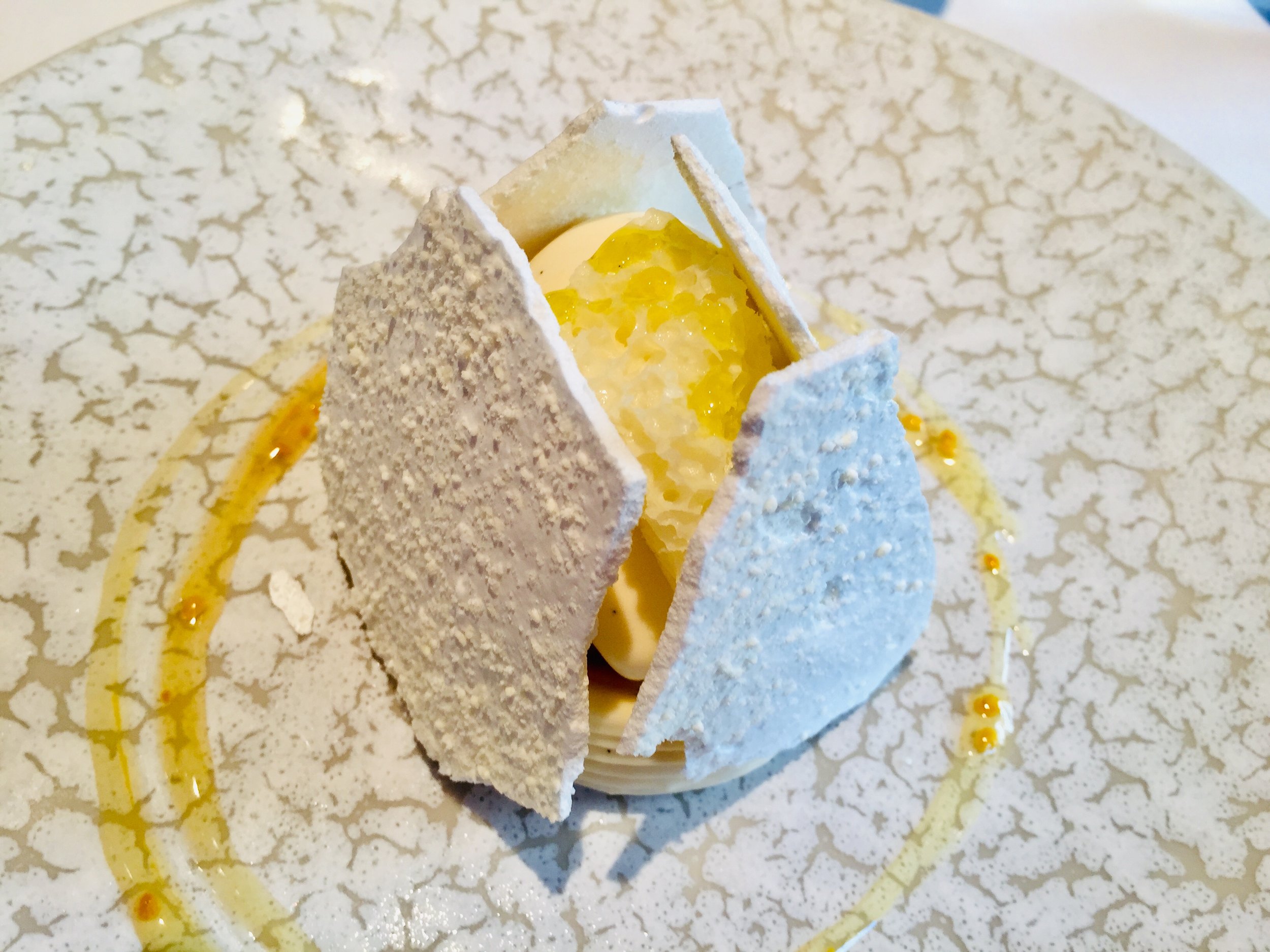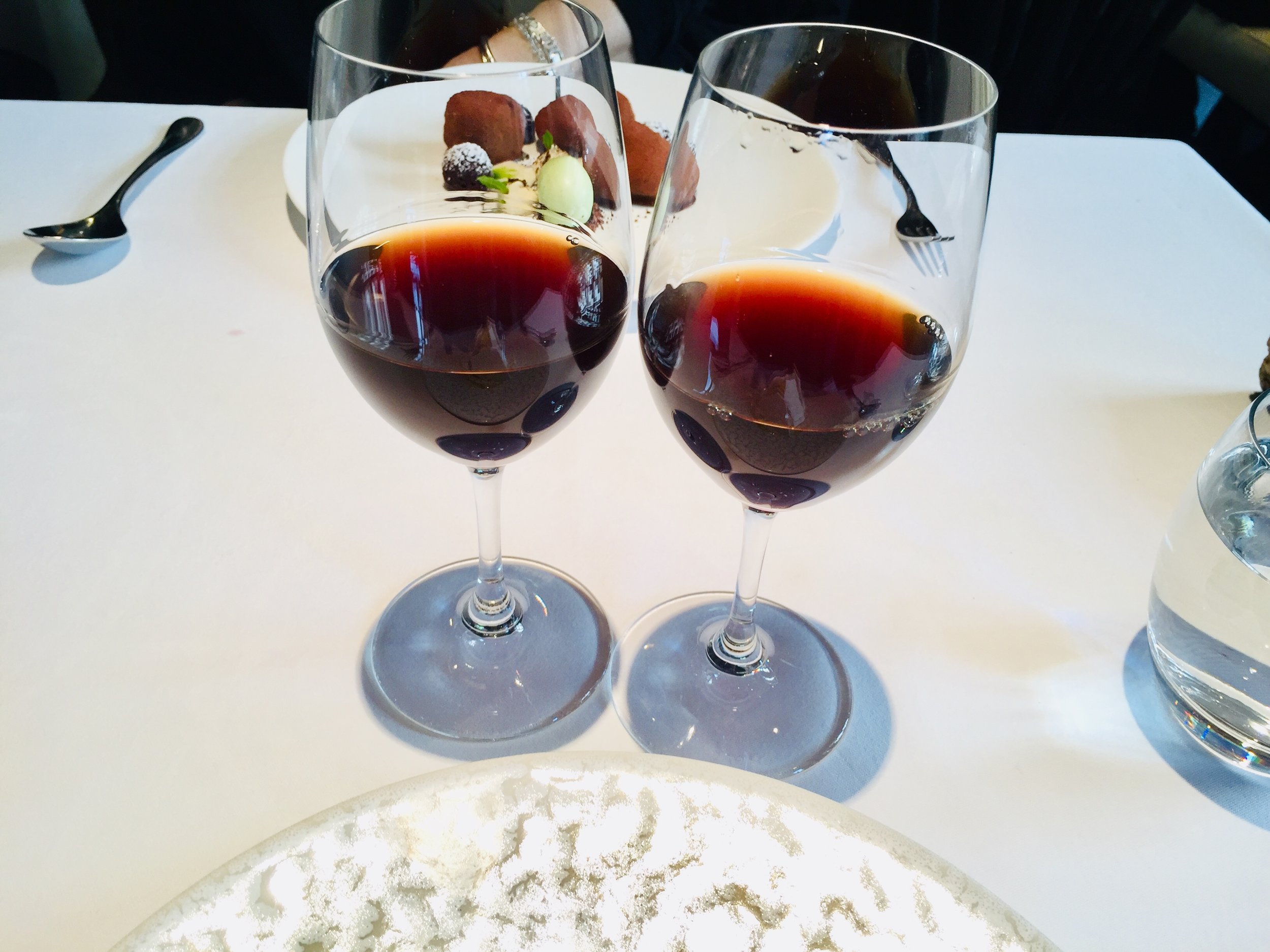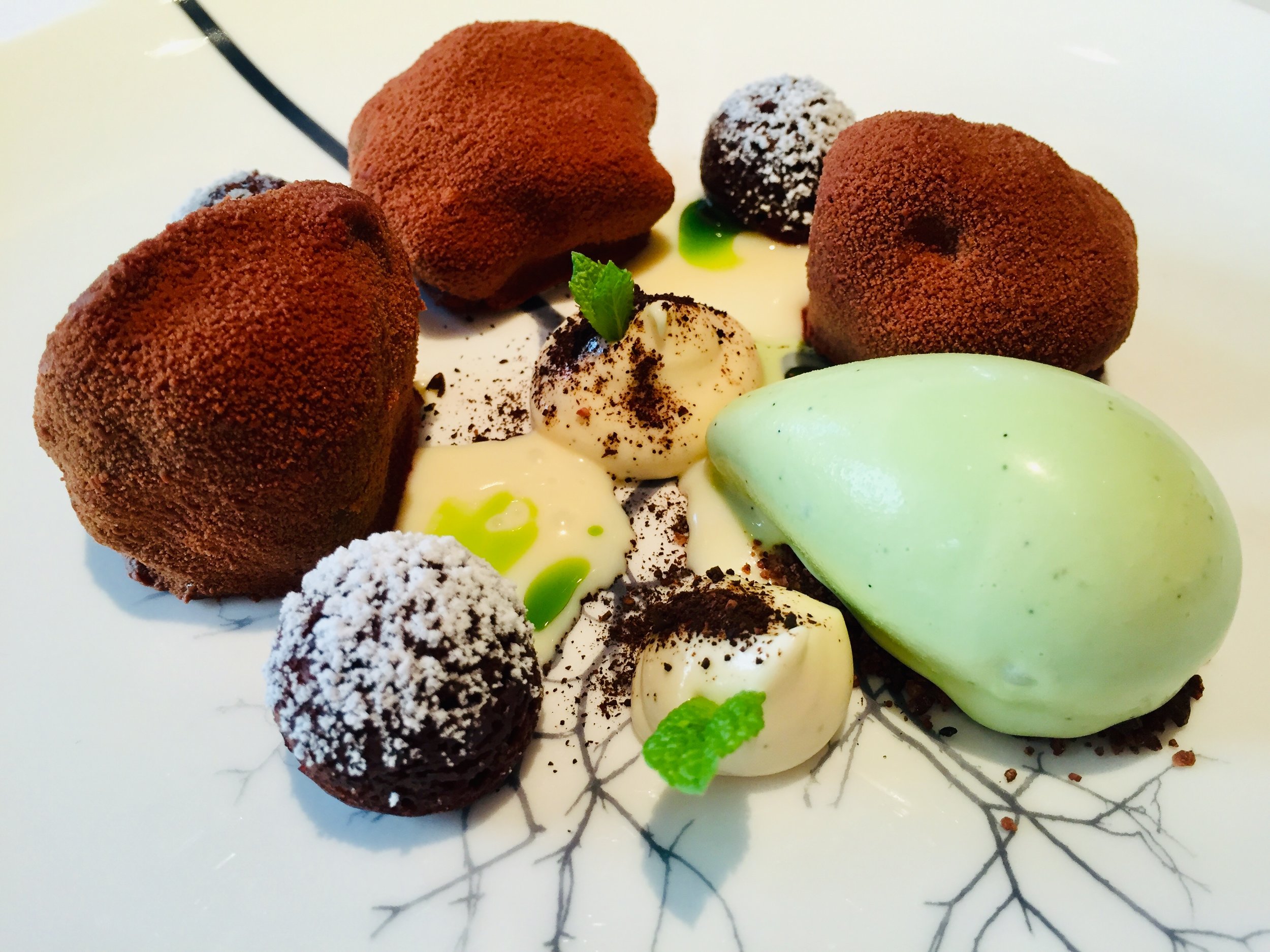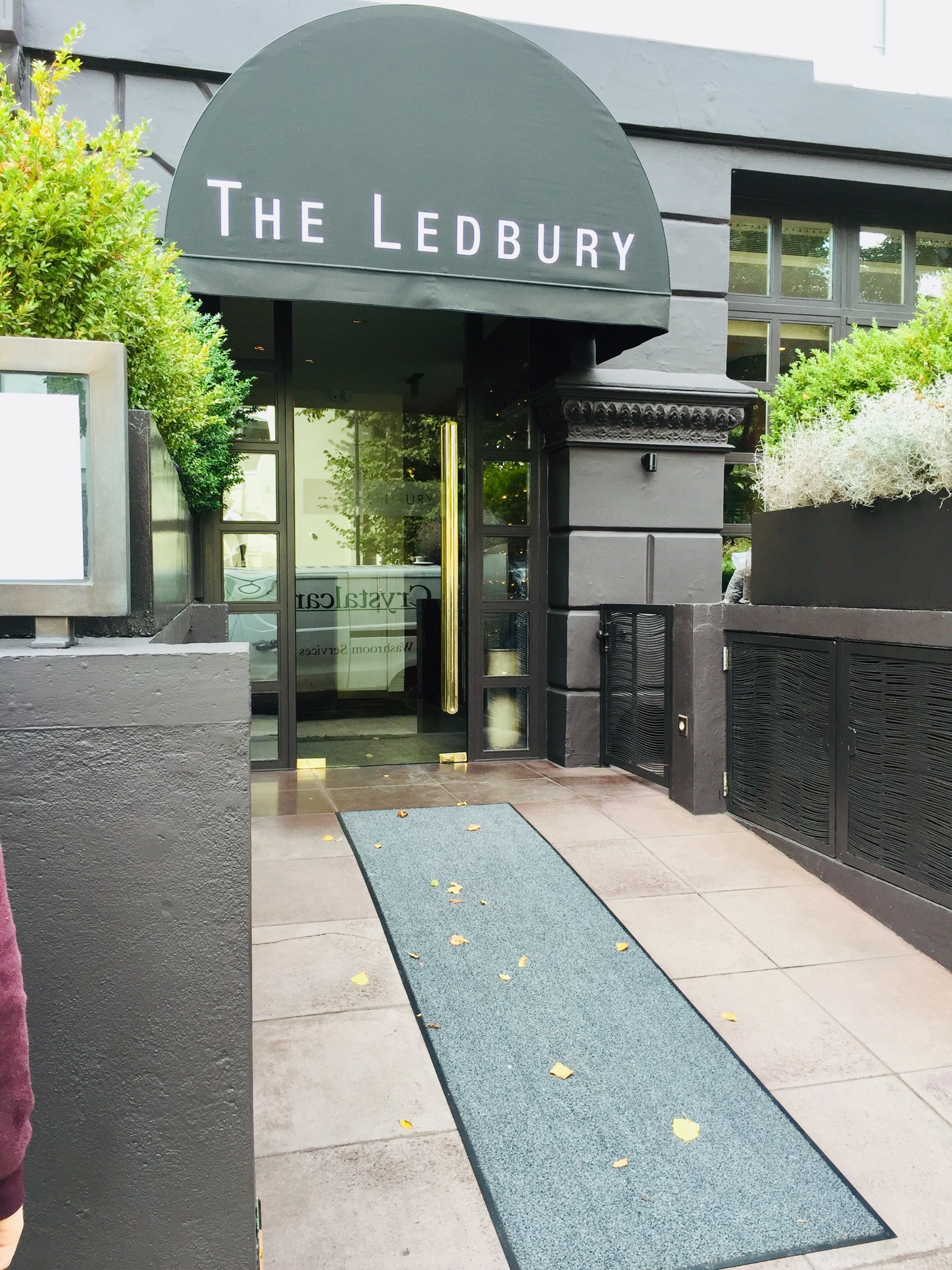 The Ledbury
127 Ledbury Rd
Notting Hill, London
The Ledbury had been on our hit list for quite a while. With a coveted two Michelin stars, and an Australian chef/owner - Brett Graham - it really was more of a must-do. So we did - and we are so pleased we visited. It's been permanently on The Worlds 50 Best Restaurants and The Worlds 120 Best Restaurants lists since 2011. For 2019 it sits just outside the top 50 at Number 64 but it has been as high as 10th previously!
Some amuse-bouches arrived and they were stunning to look at and delicious to eat. Each piece was a work of food art. The smoked mussel cream on nori crackers were such a contrast in colour and texture. The crunch and creaminess was divine. Then there was the guinea fowl profiteroles topped with jelly - another great bite. Finally, the delicious muntjac dumplings with jelly were unique and full of flavour. Muntjac is a type of Asiatic deer and the meat here was tender and tasty. The jelly added a contrasting sweetness that worked so well.
It was then time to move on to our four course meal. The hand dived scallops were served ceviche with seaweed and herb oil and frozen wasabi. It was a fairly simple dish with the flavours working together nicely.
The white beetroot had been baked in clay and was beautifully presented served with smoked and dried eel and topped with English caviar. This food art was almost too pretty to eat - but no food can ever really achieve that result can it. Food is meant to be eaten and this was!
Bread is often - well - just bread. This was bread at another level. It was a rich porridge based sourdough with goats whey devon butter spread artistically dotted with molasses. We tried not to fill up too much on this - but failed!
The warm bantams egg was served with celeriac, arbois, dried ham and truffle. This is obviously not your usual egg. The flavours were earthy and rich yet the components didn't overpower each other.
The steamed Romanesco came with crab cream, basil and Parmesan. Colours were bursting from this bold dish, but so were the taste combinations too.
Grouse is not something we get very often in in our home town of Sydney Australia so the opportunity to have it was impossible to resist. This tasty dish came with sweetcorn and girolles - a type of mushroom. It was a gamey dish that was well worth having. The brioche came as a side serving in bite sized pieces topped with sauce and truffle slices.
It was good to have some fish on the menu - not that we expected otherwise. The John Dory came served resting on an anchovy cream with courgette and lemon. The flesh was tender and juicy and perfectly cooked. The sauce was surprisingly and pleasantly subtle.
By the time we got to dessert we were feeling pretty full. That didn't stop us though! First up was the Richmond Park honey with buffalo milk, bee pollen and mead. Again, it was food art and amazing.
The brown sugar tart with stem ginger ice cream didn't look like what we had expected. The shards of meringue almost hid the tart but the combinations worked so well it didn't really matter anyway.
It seemed appropriate to end the meal with some dessert wine to have with the petit fours that arrived.
The Ledbury is quite rightly regarded and rated as an elite restaurant, not just for London but worldwide. This was a meal we will remember for a long time - forever in fact.