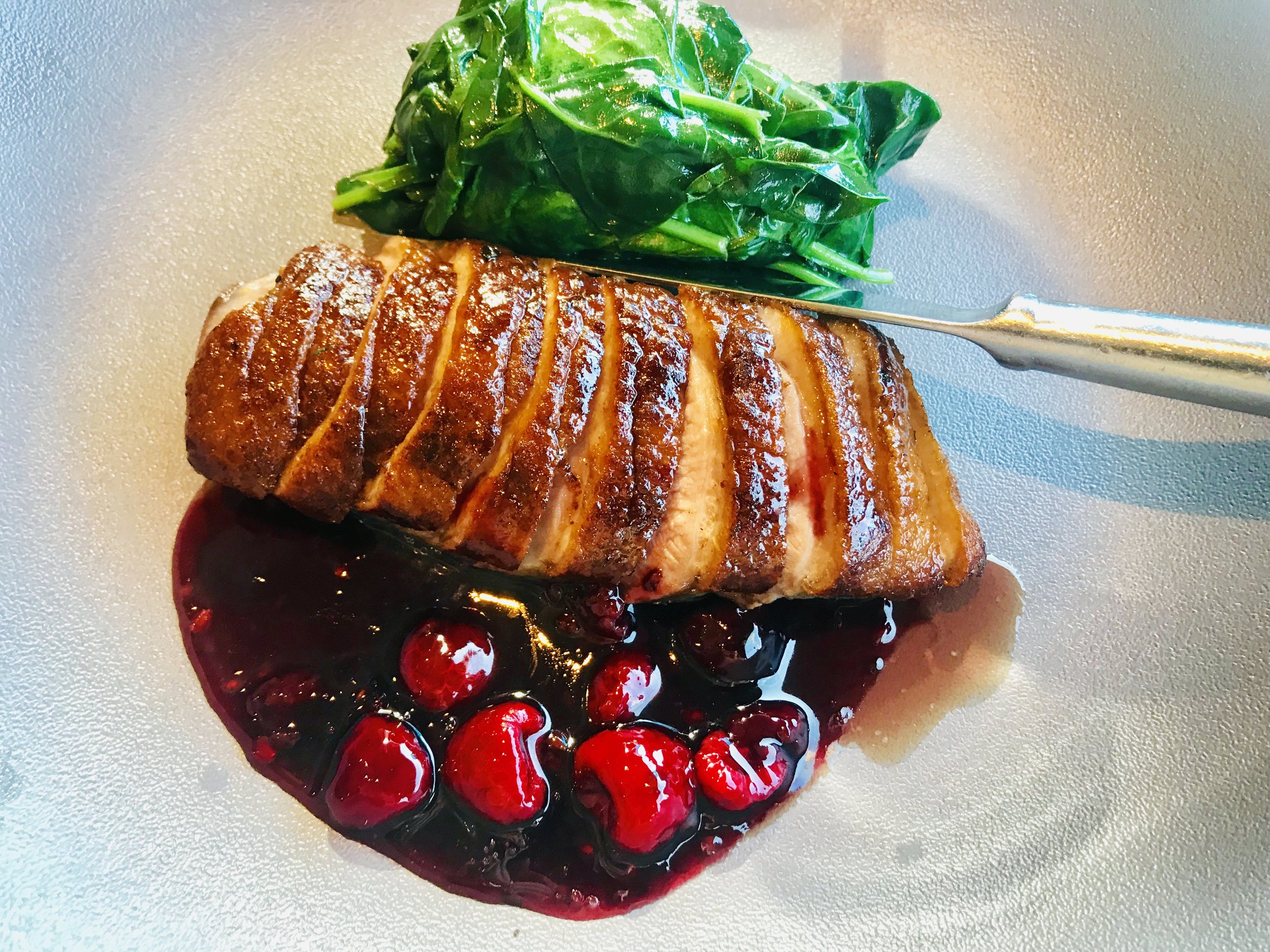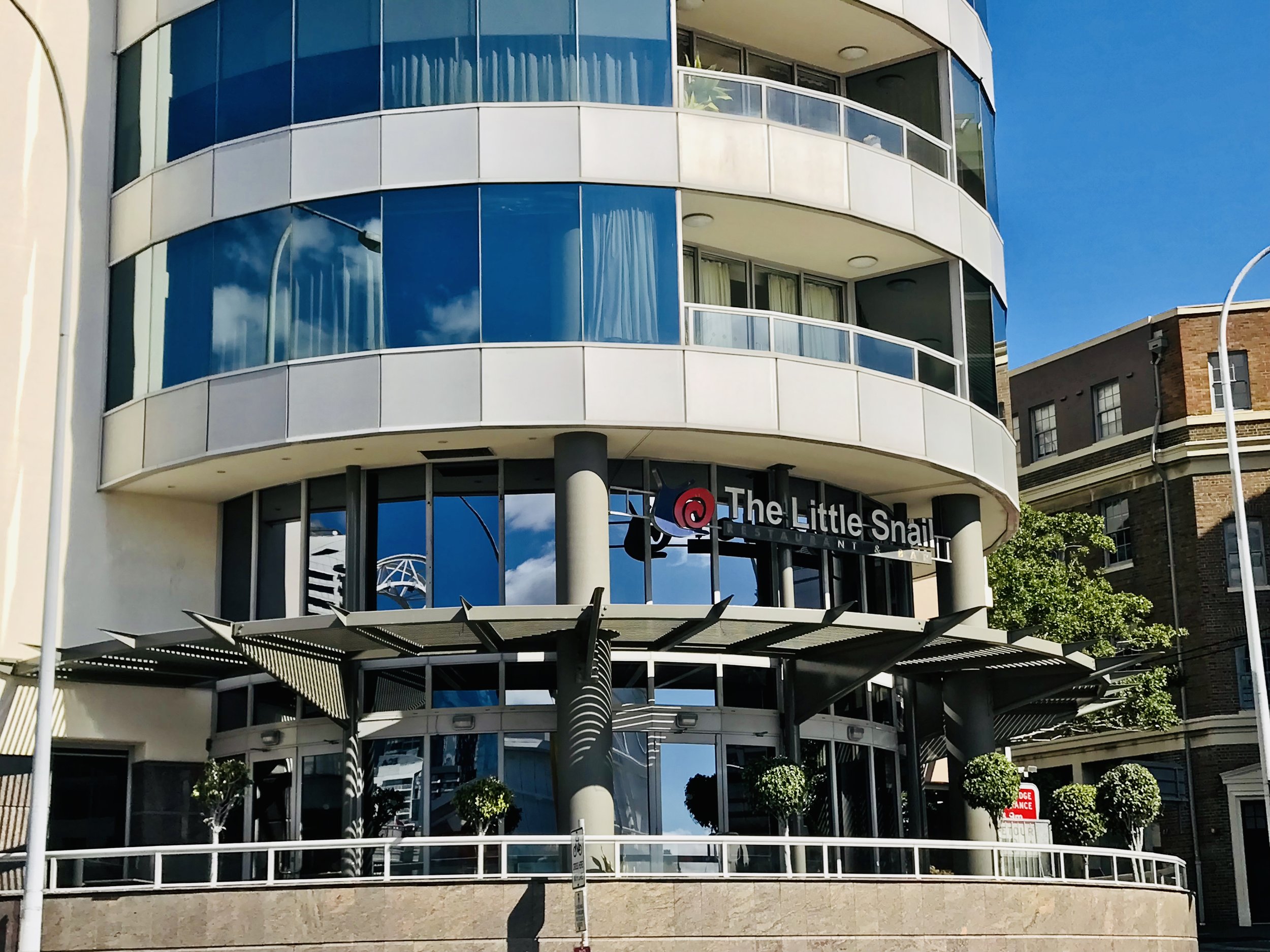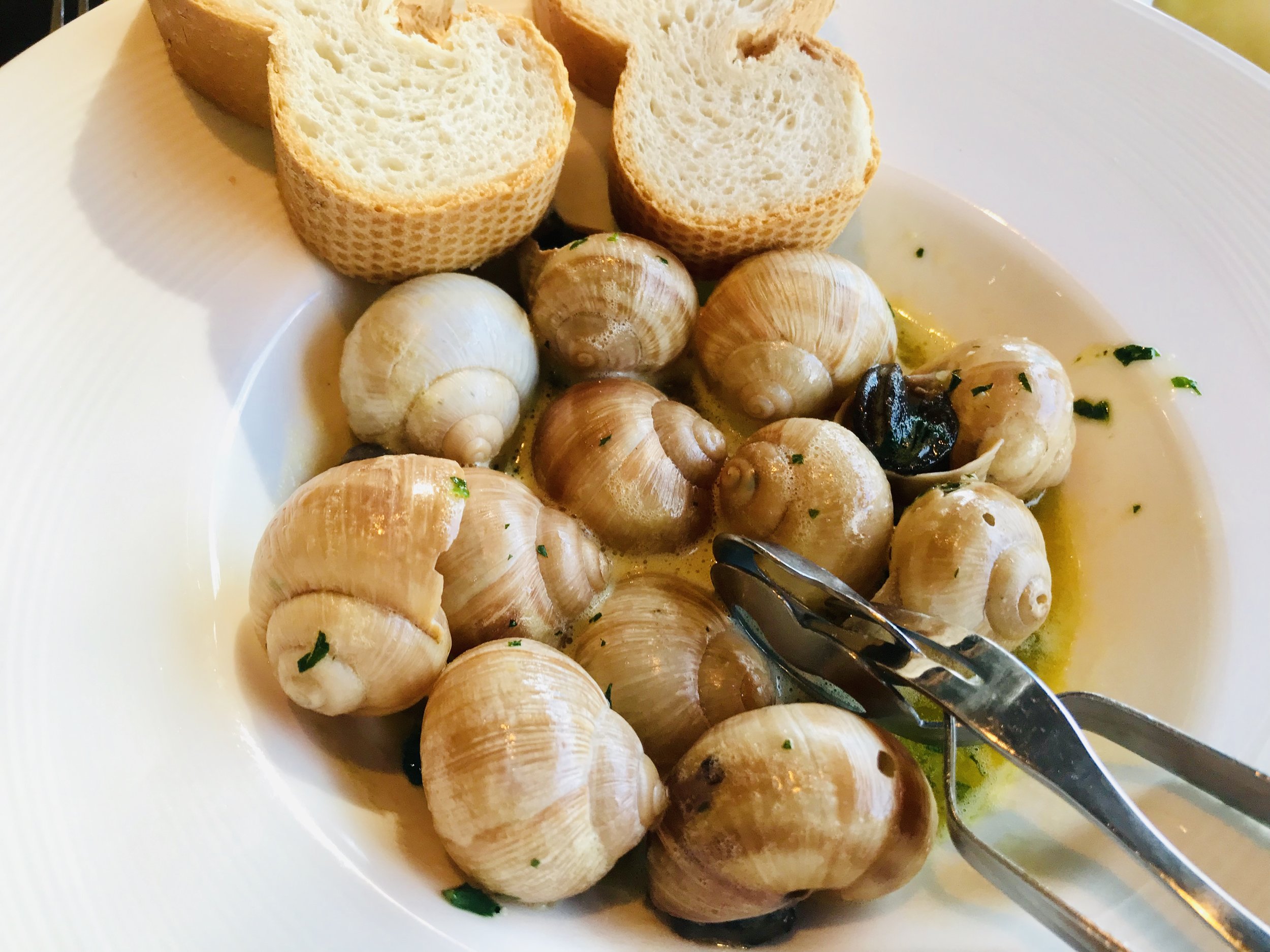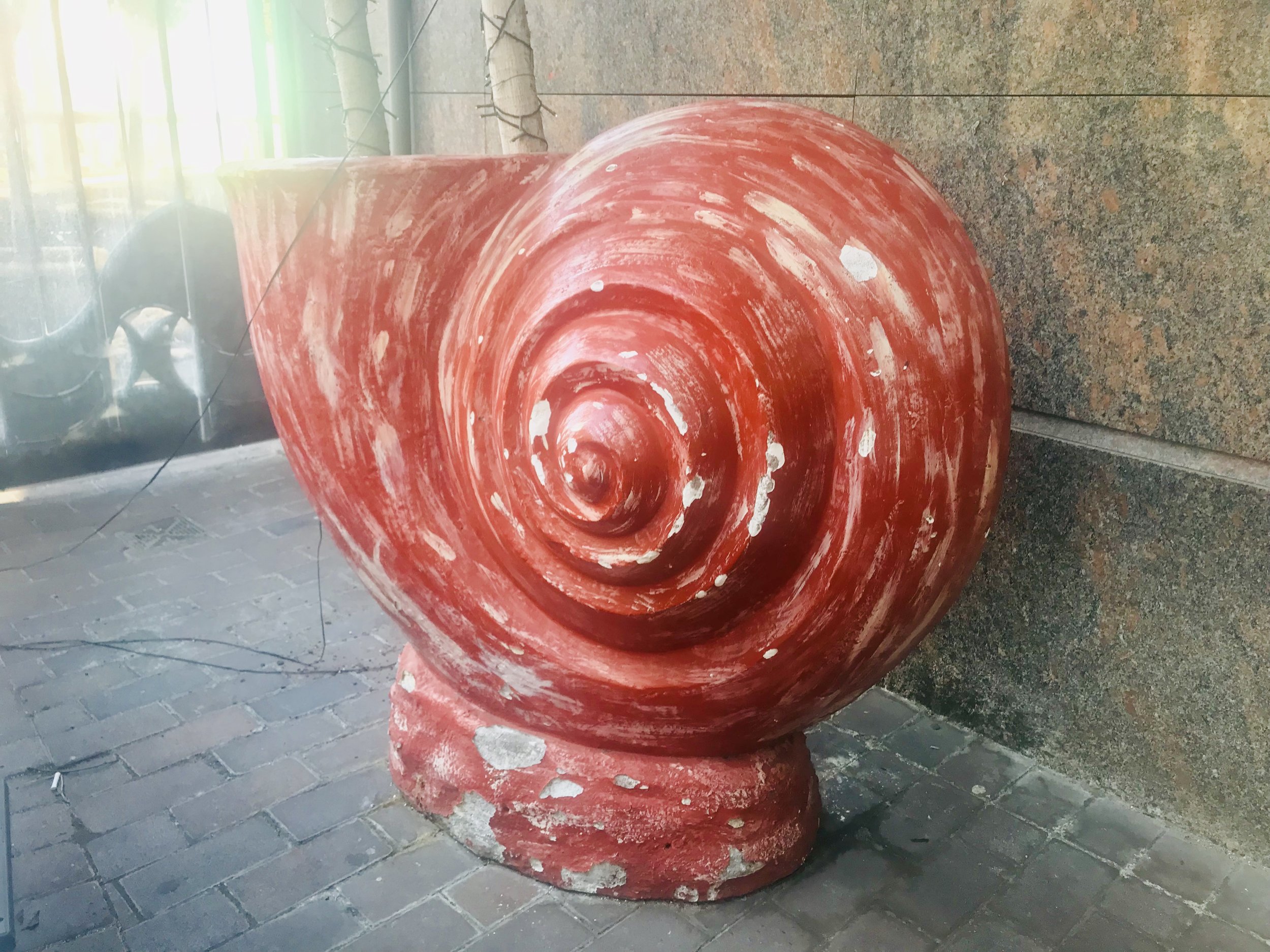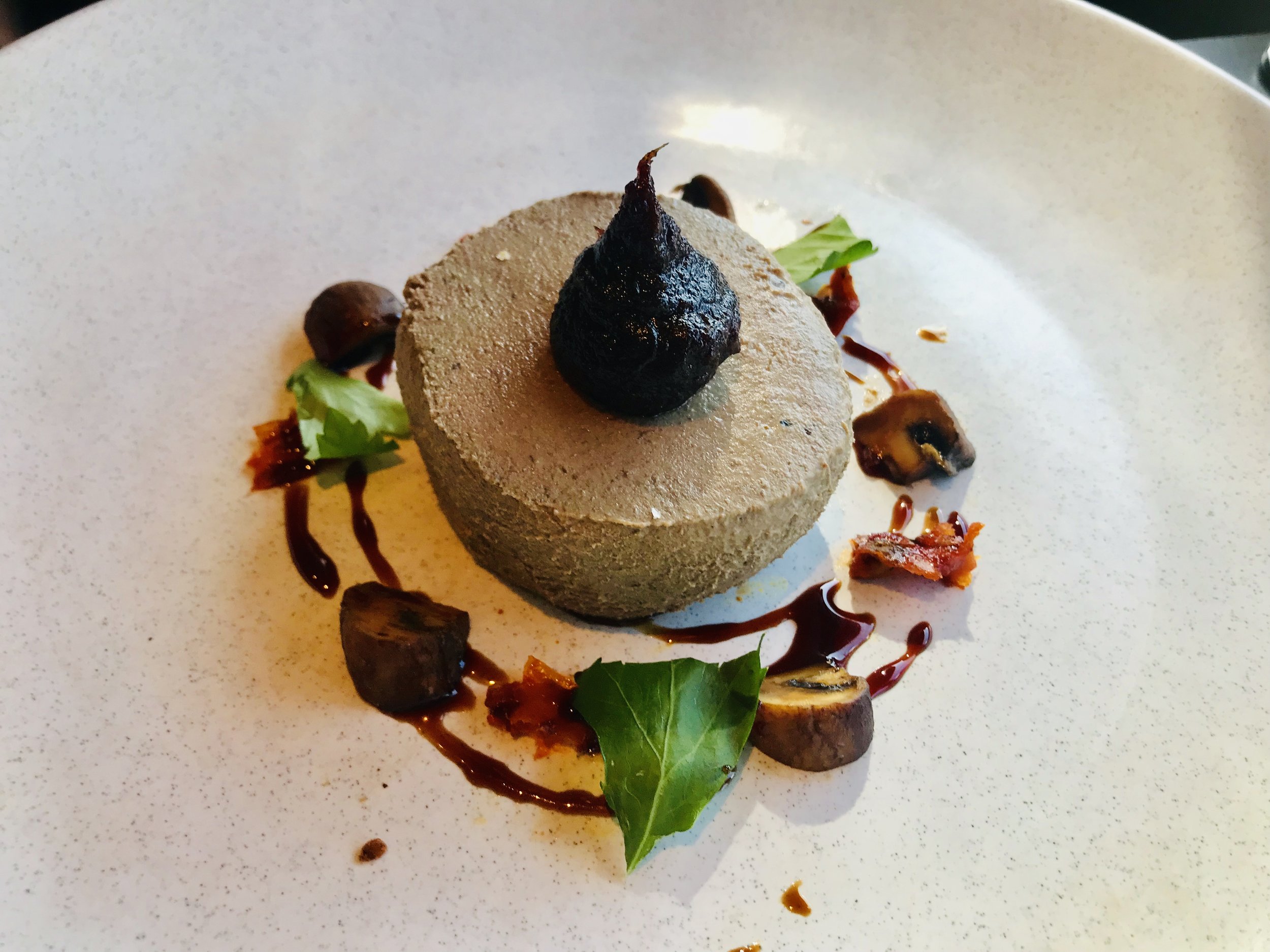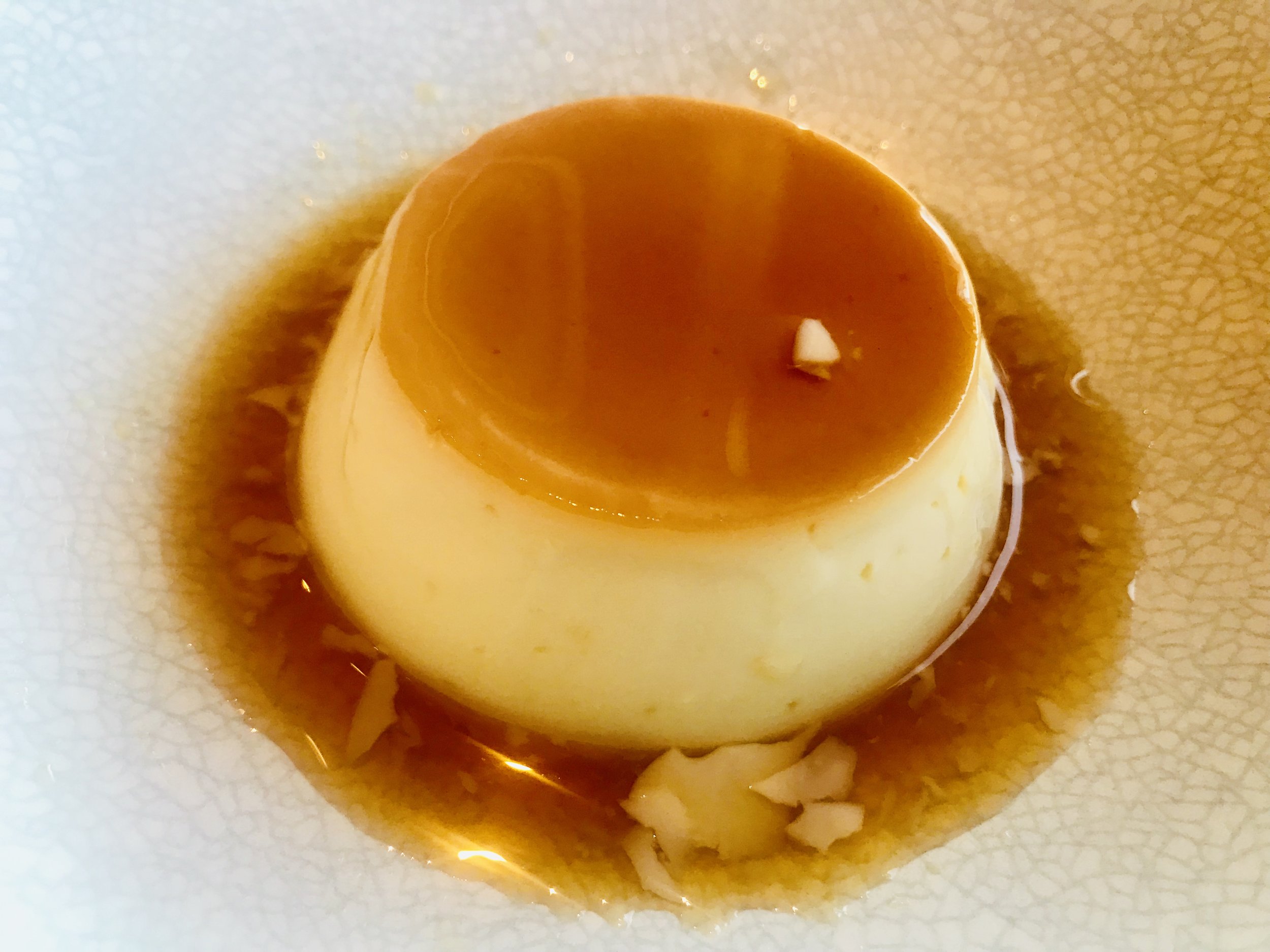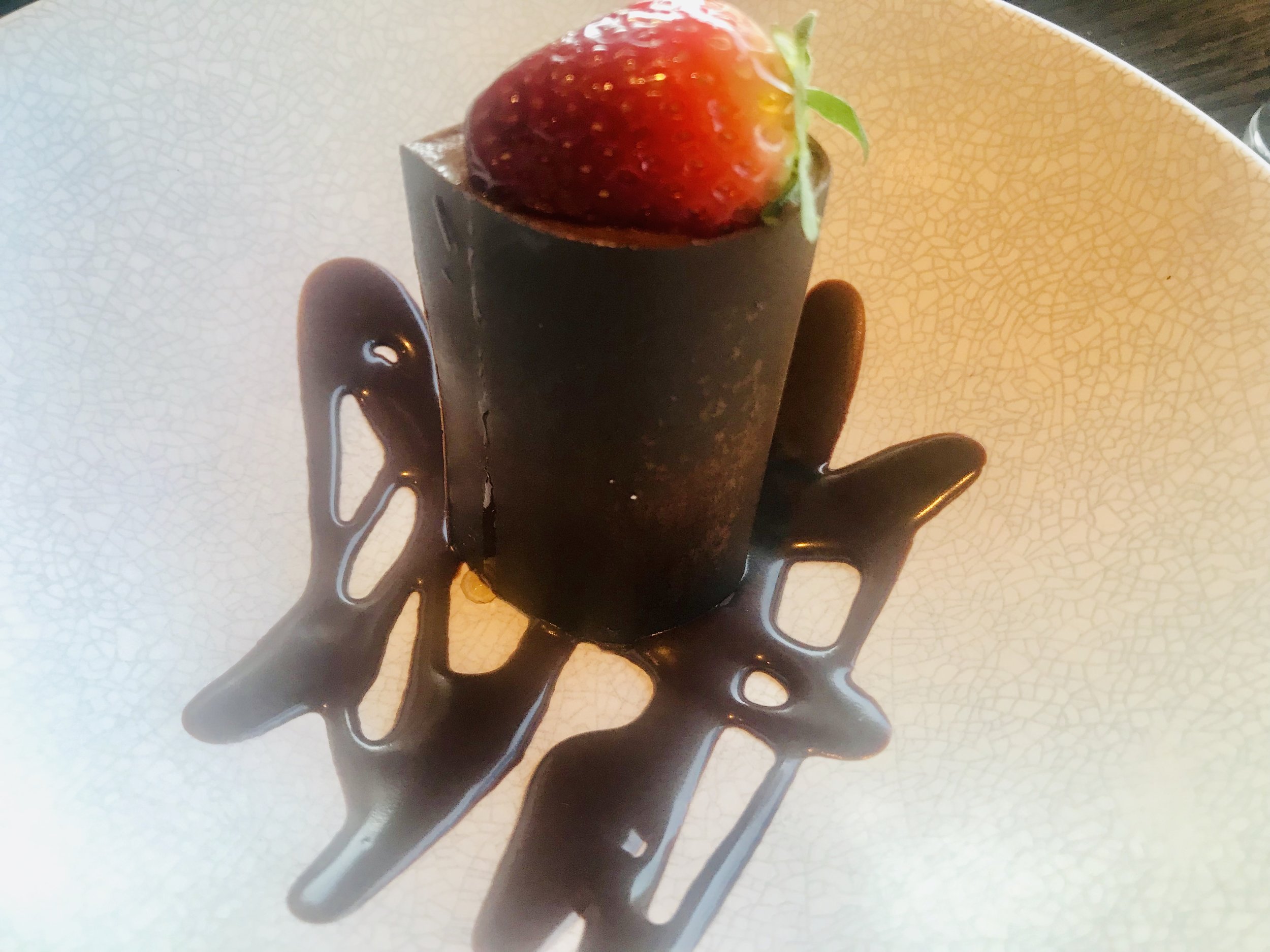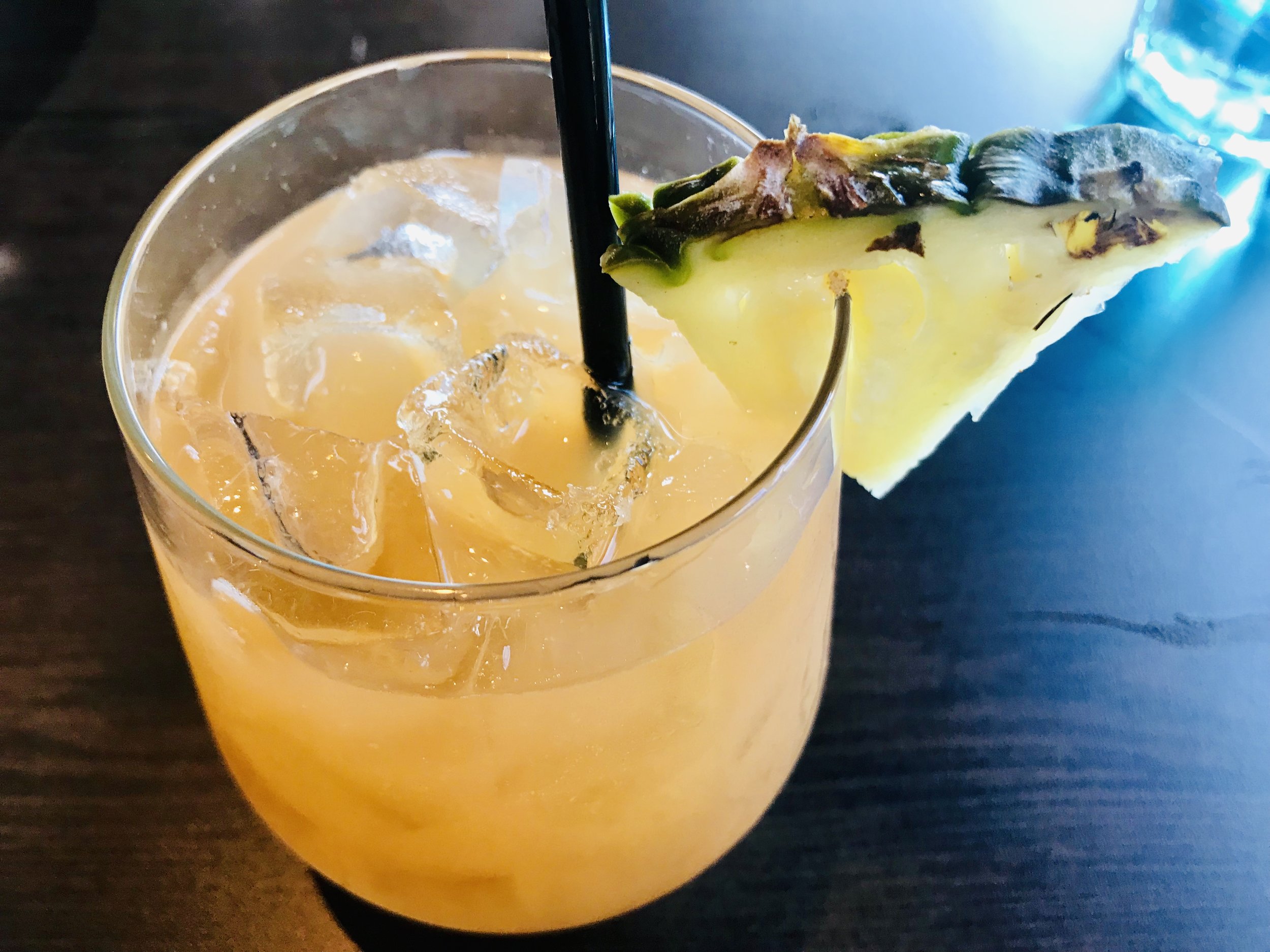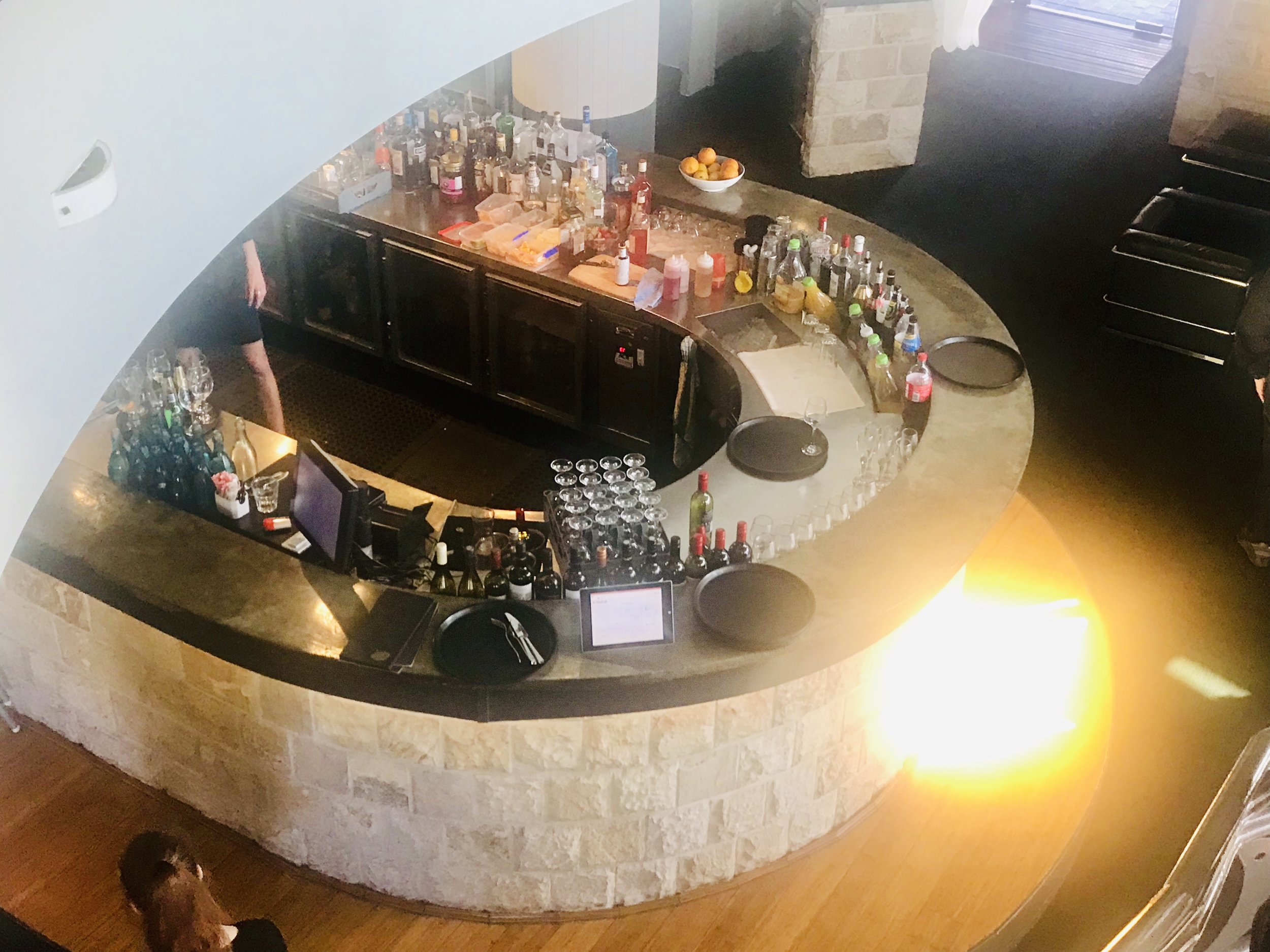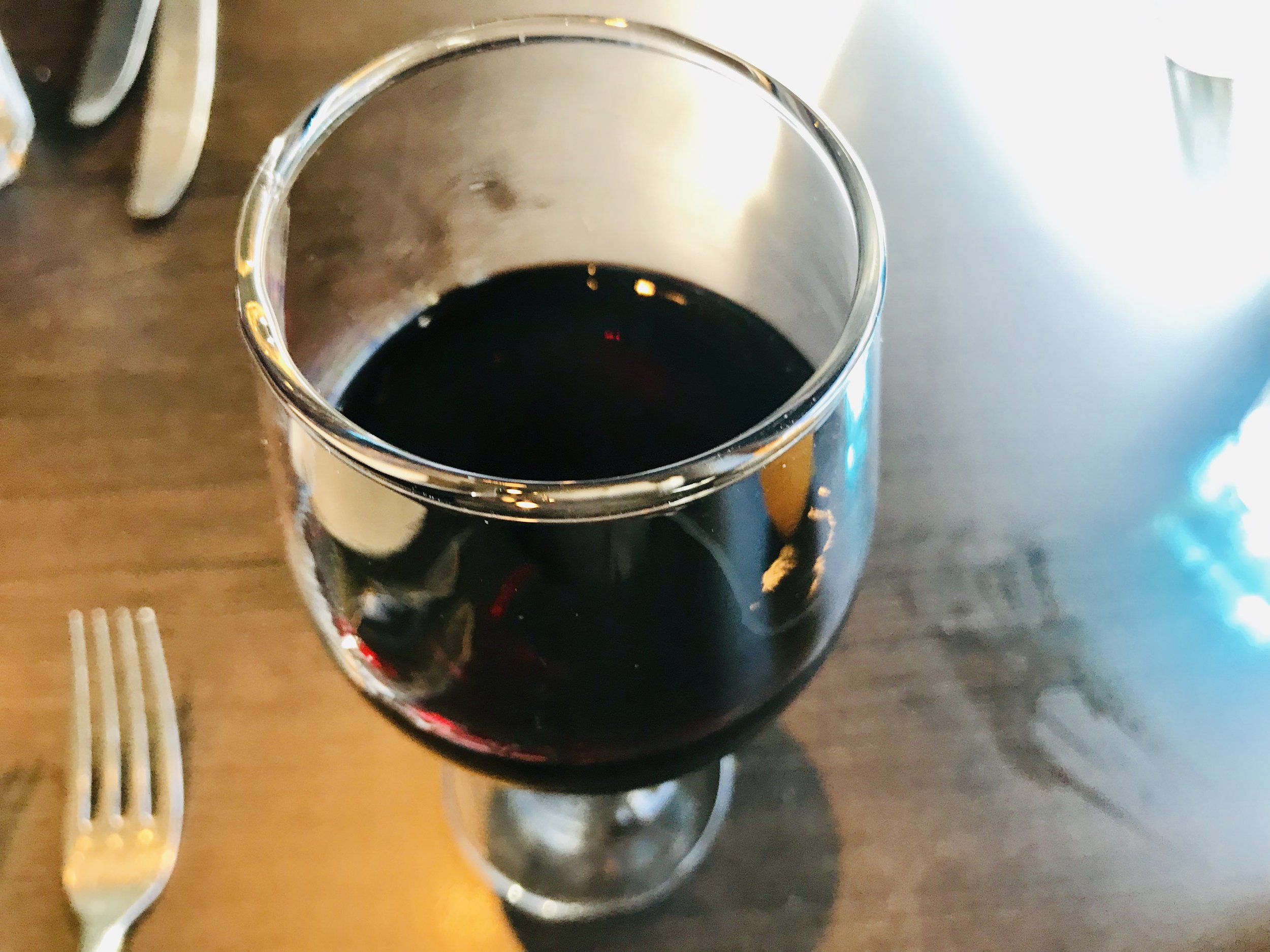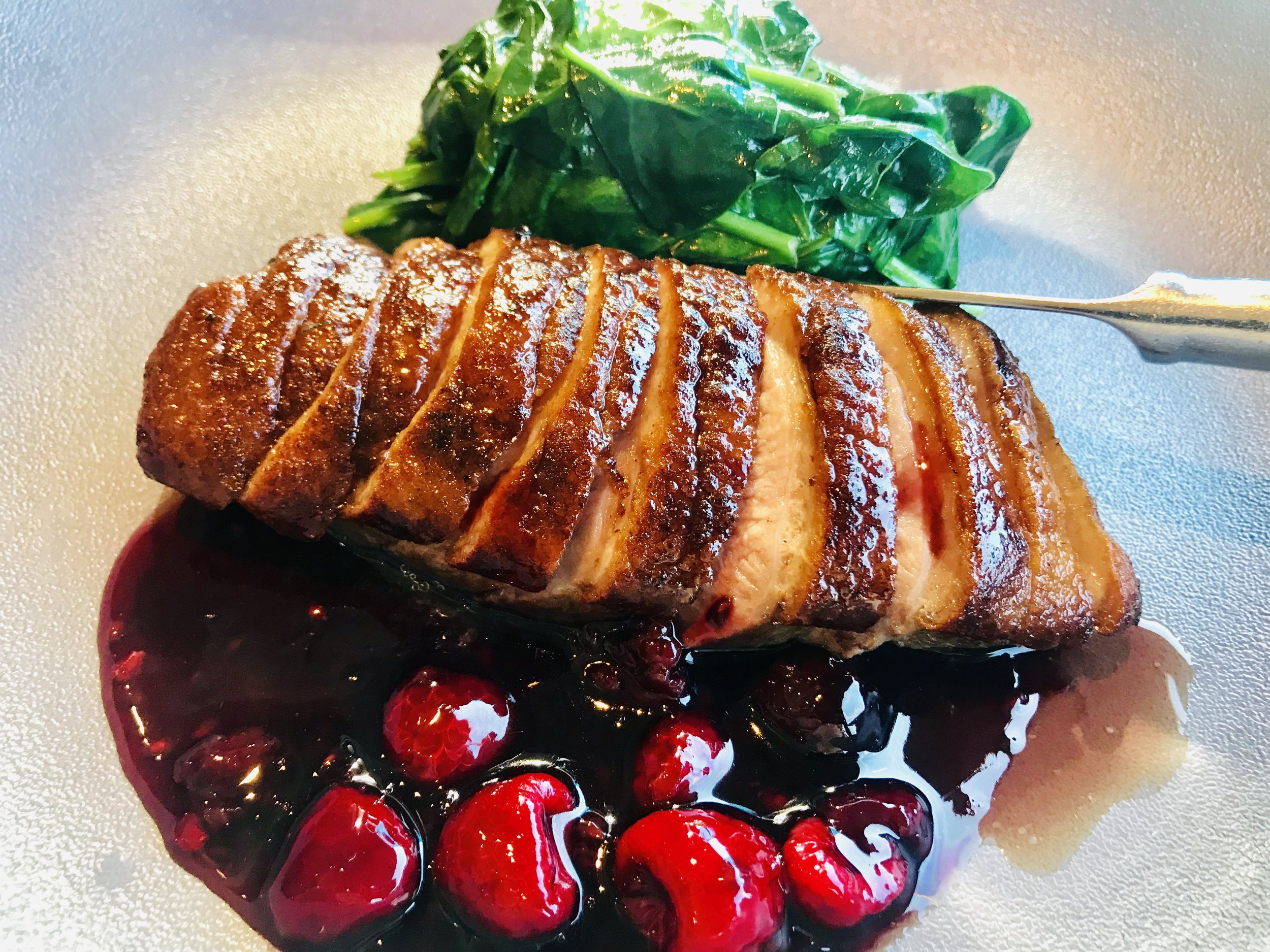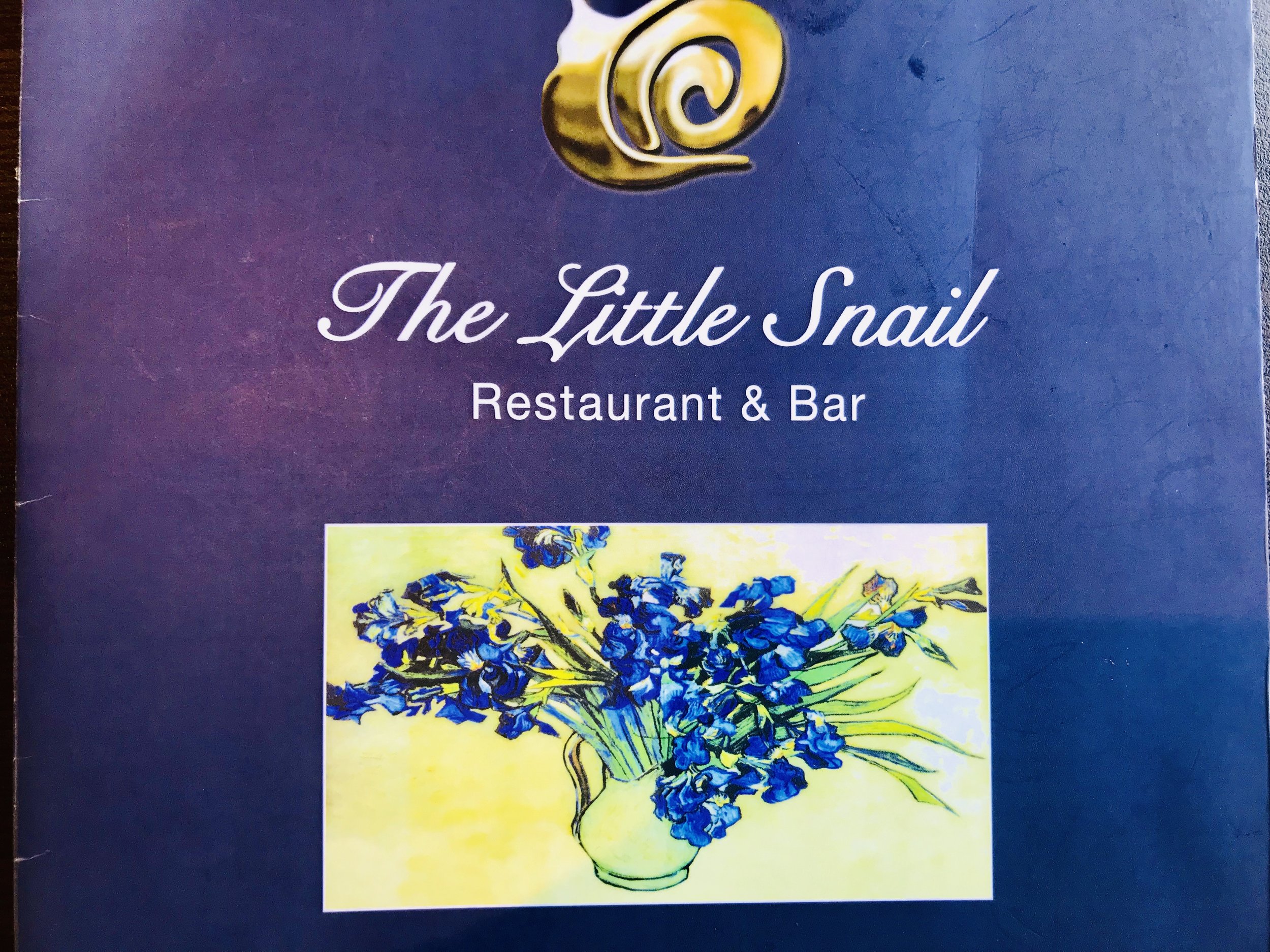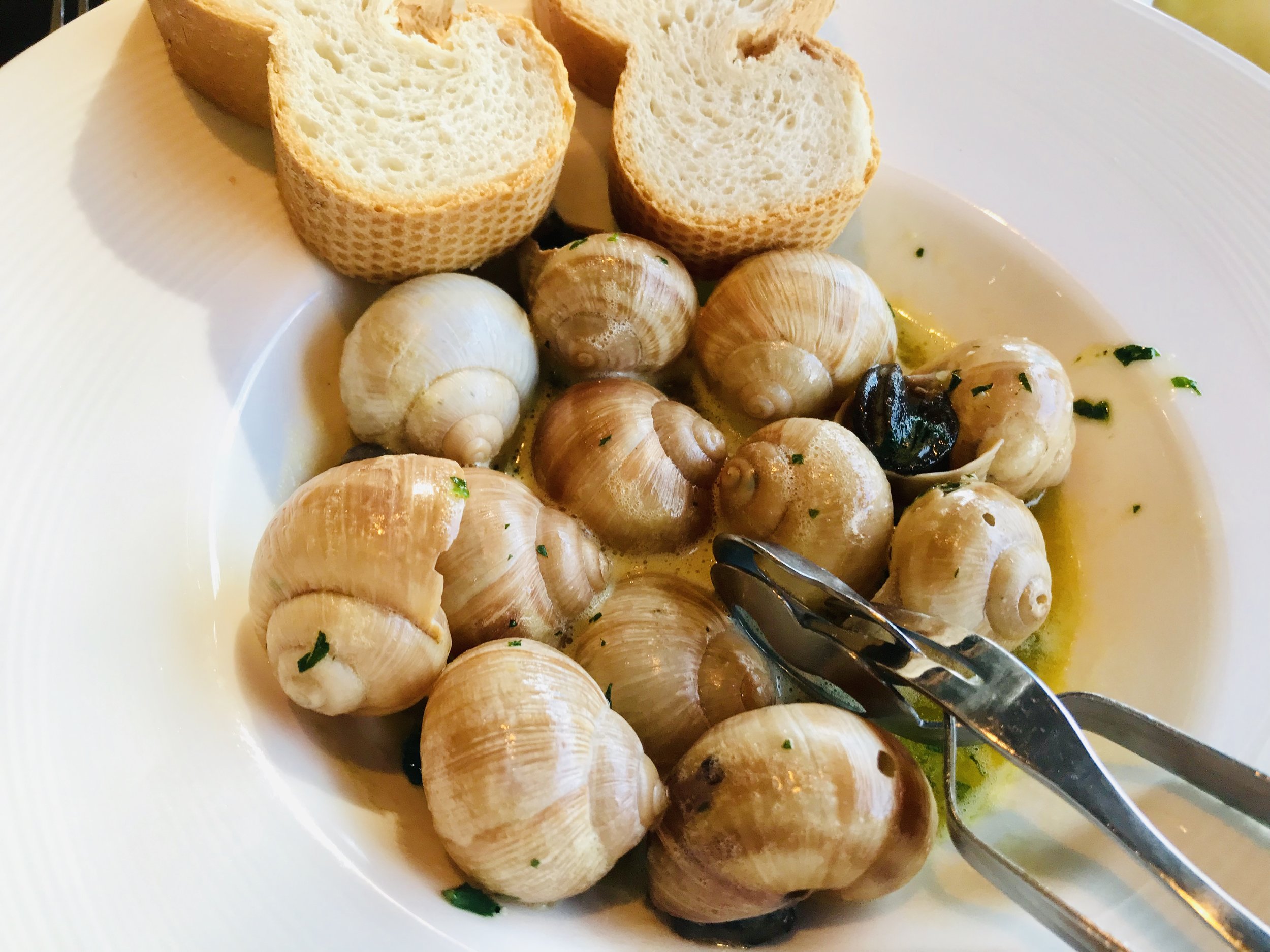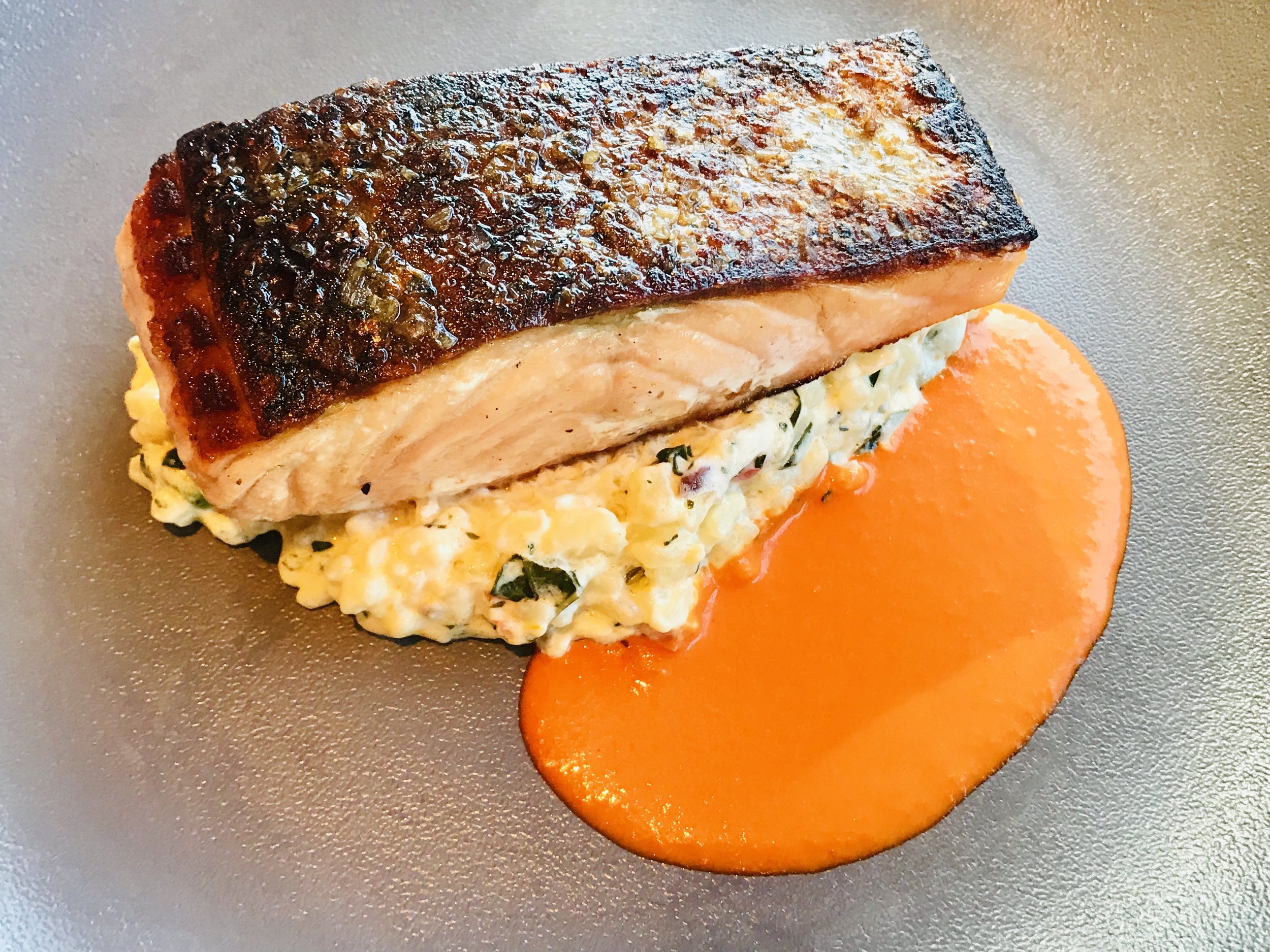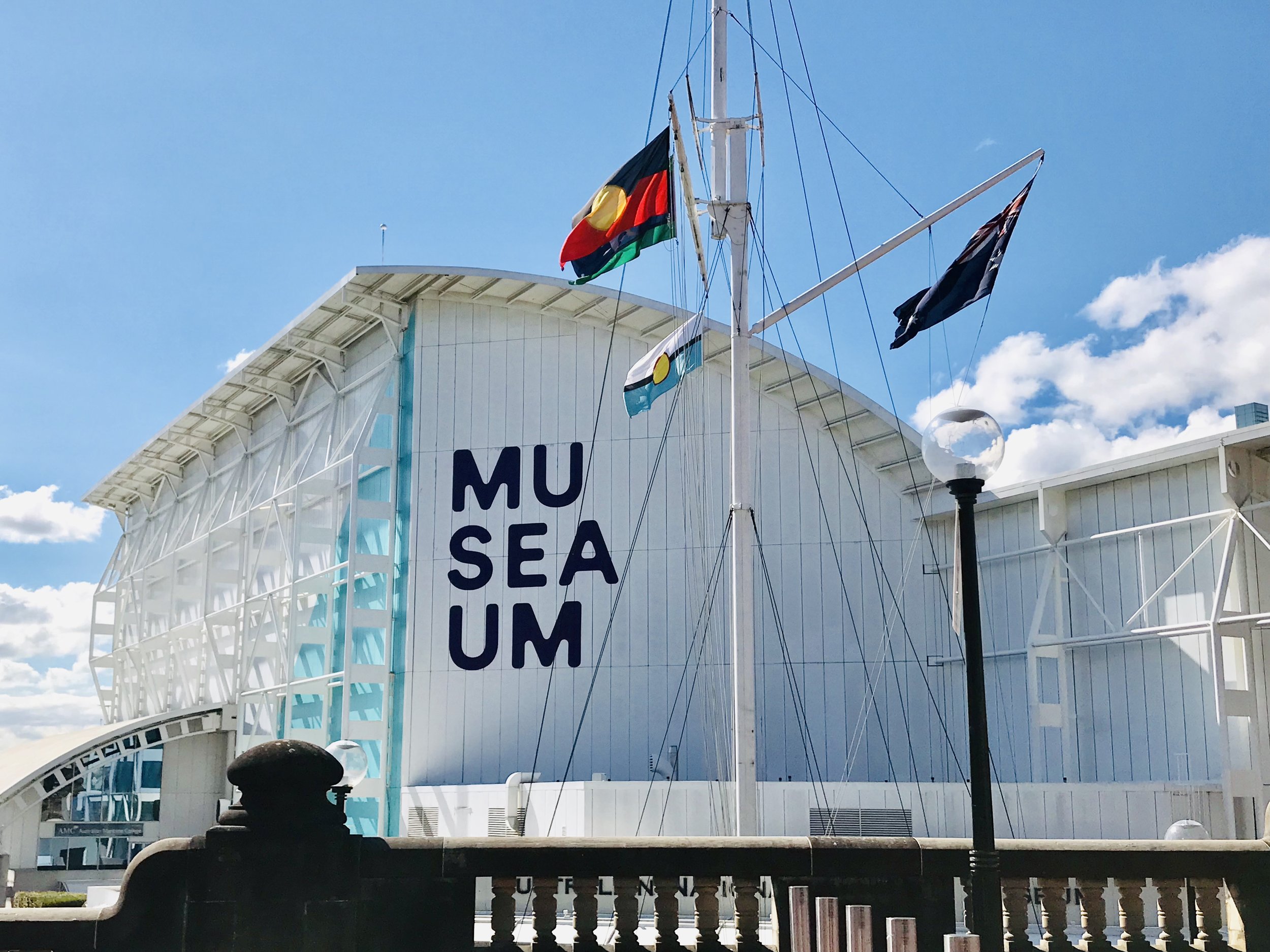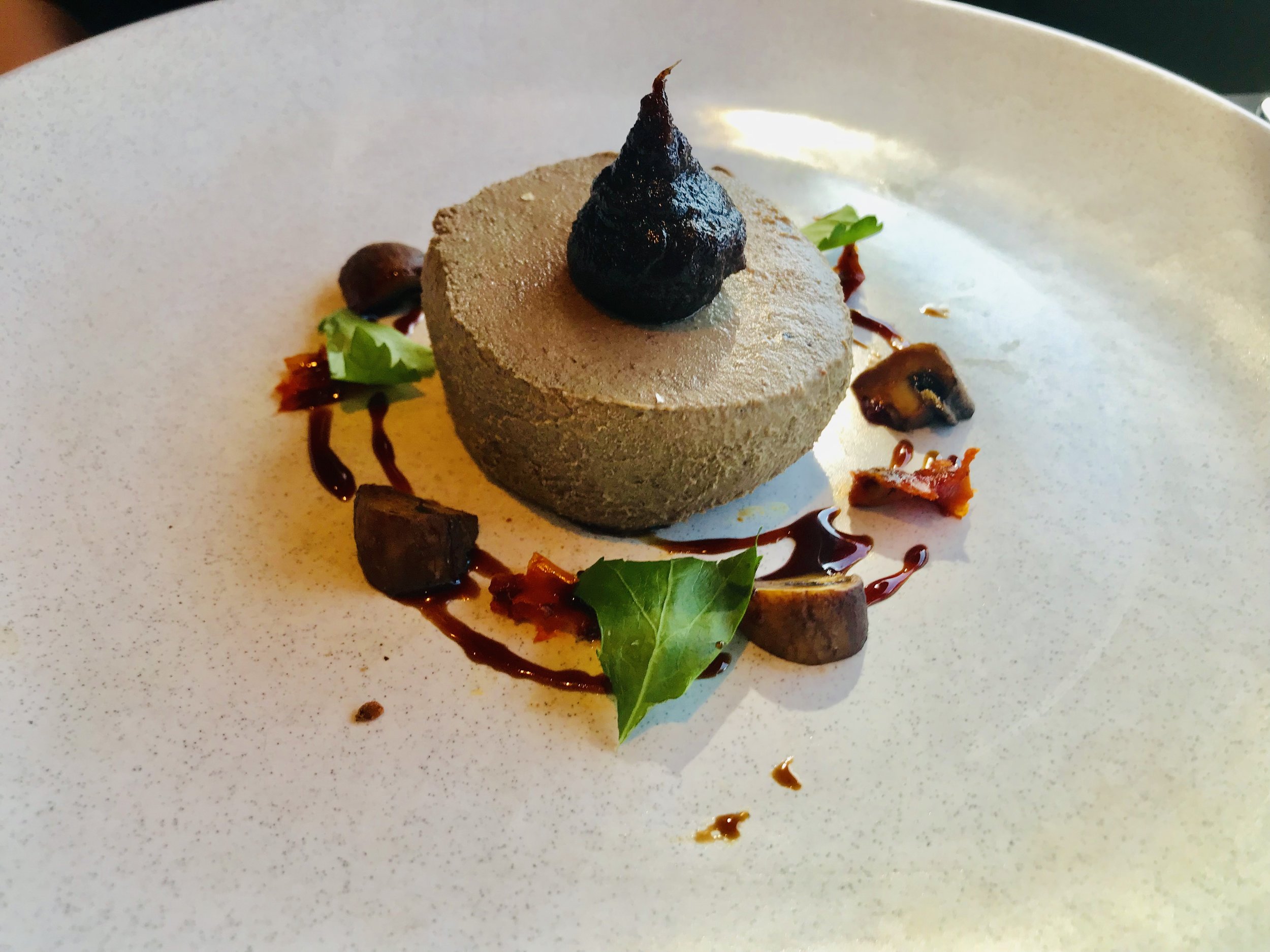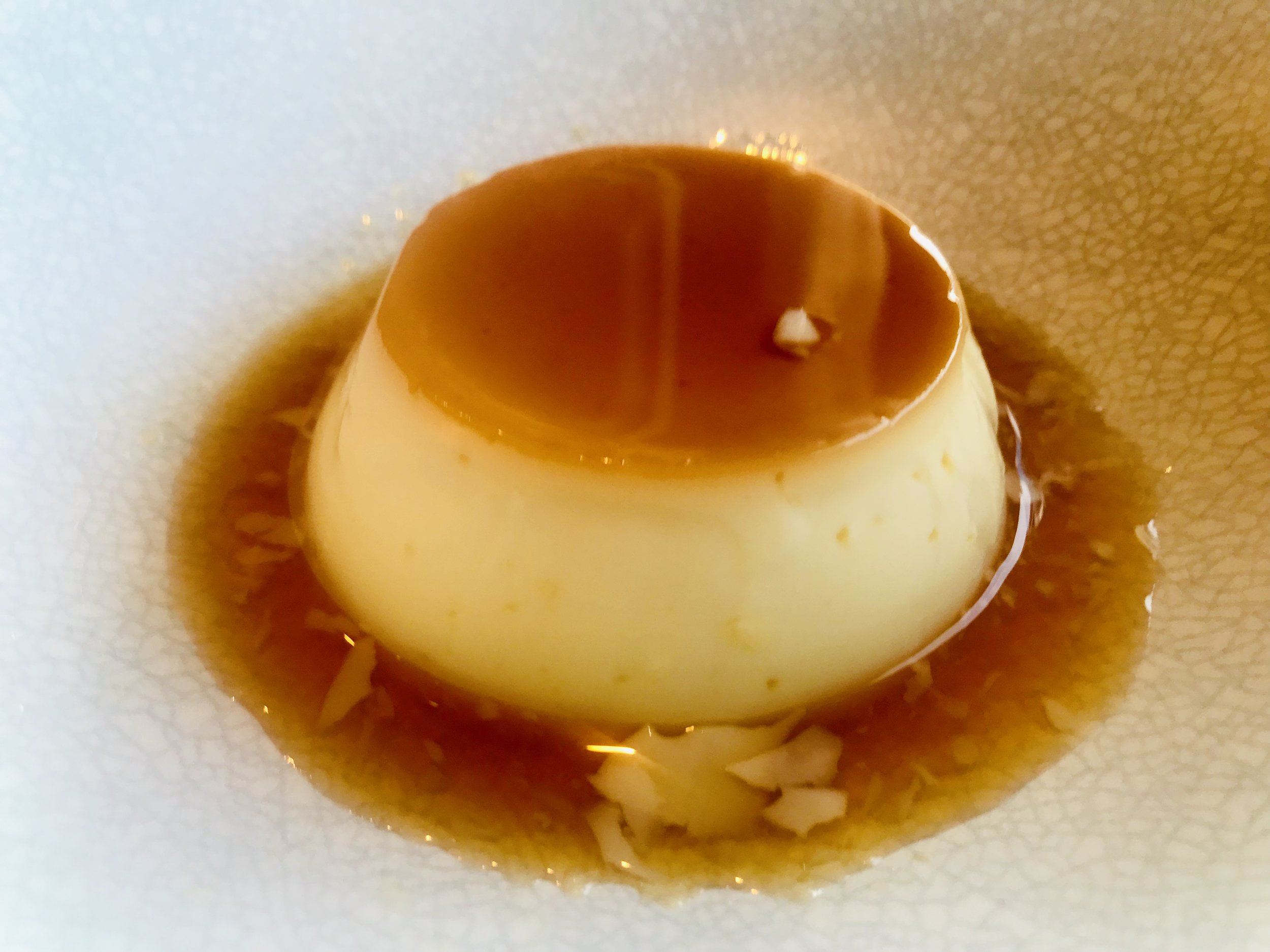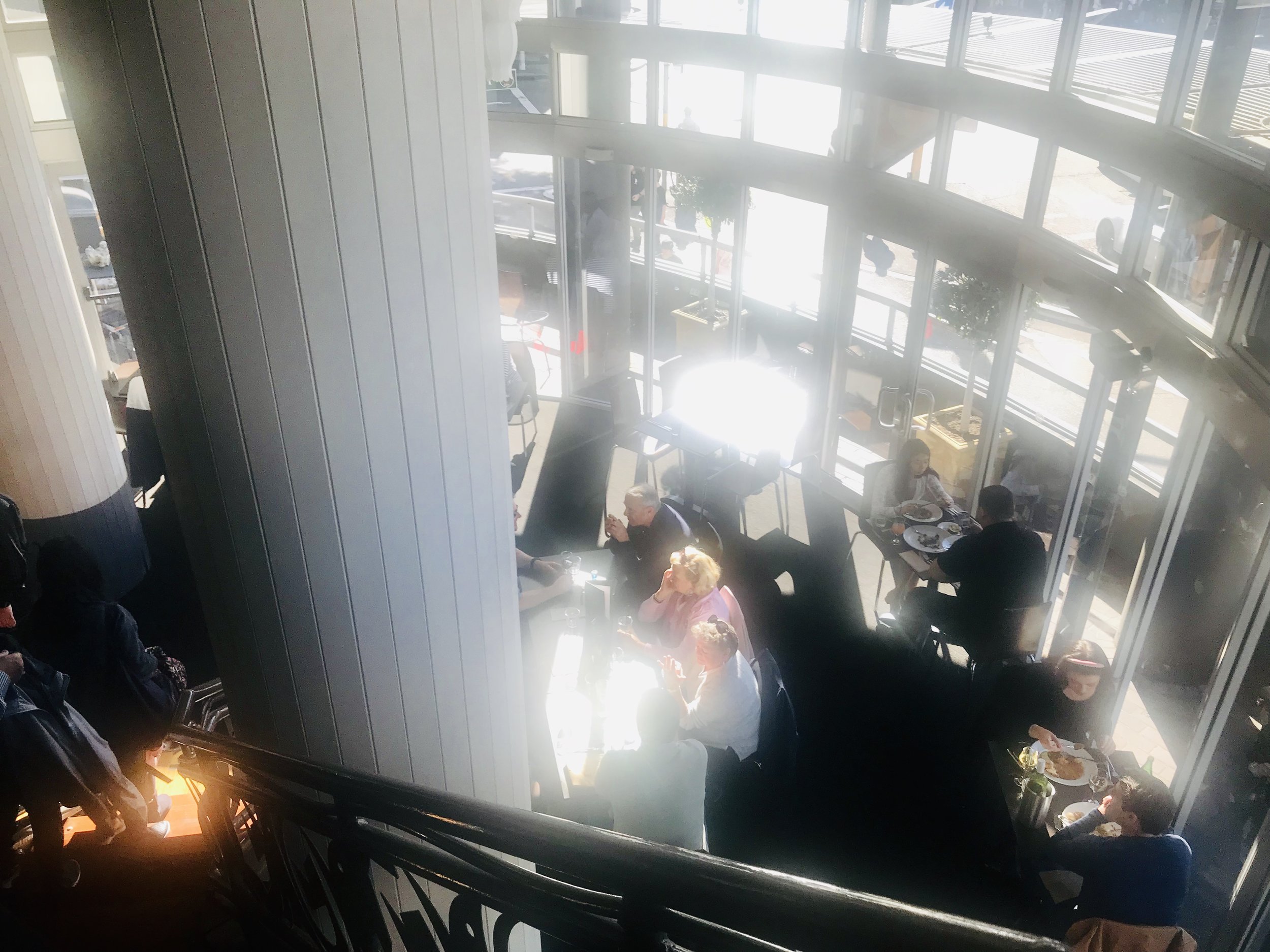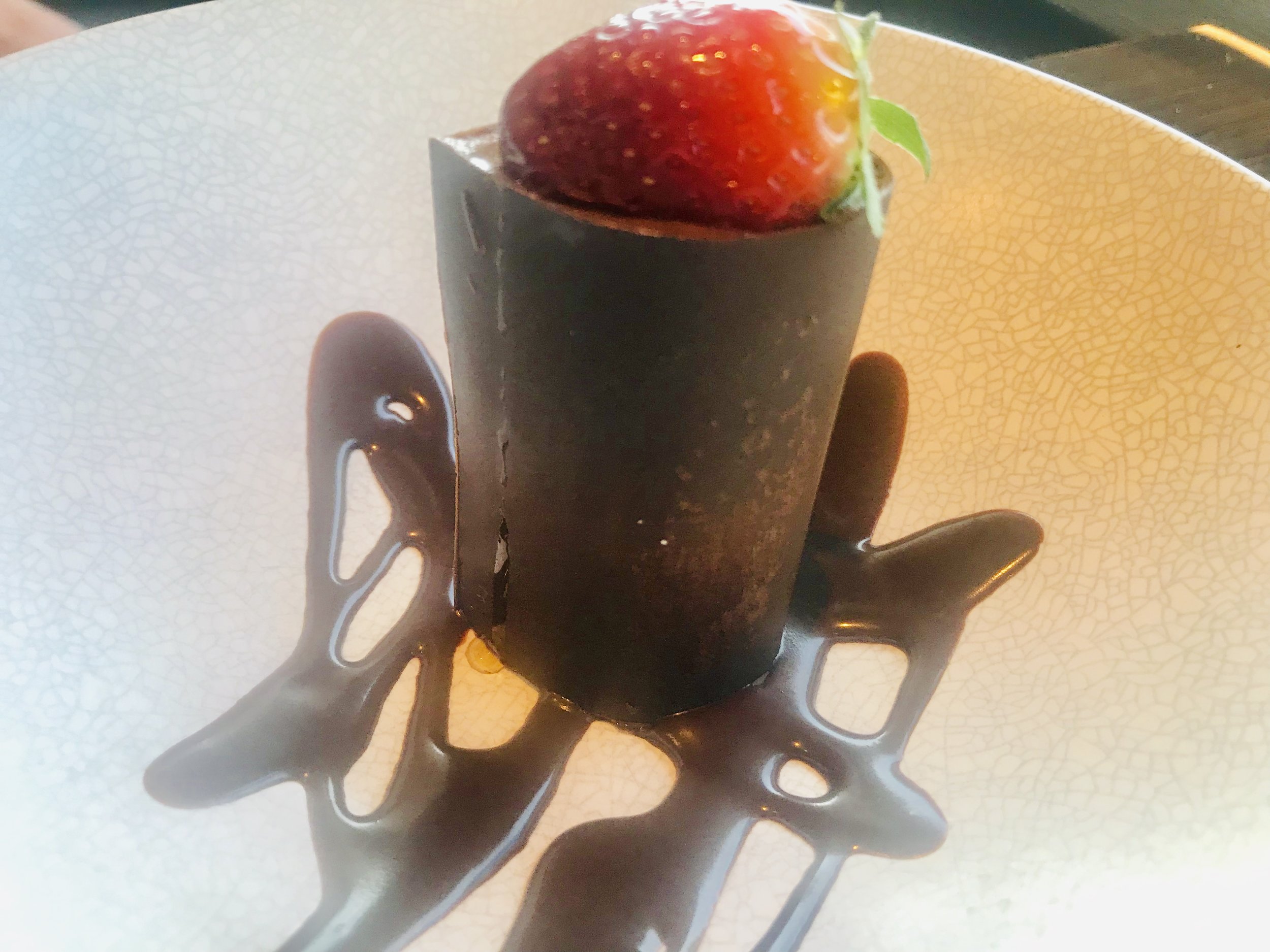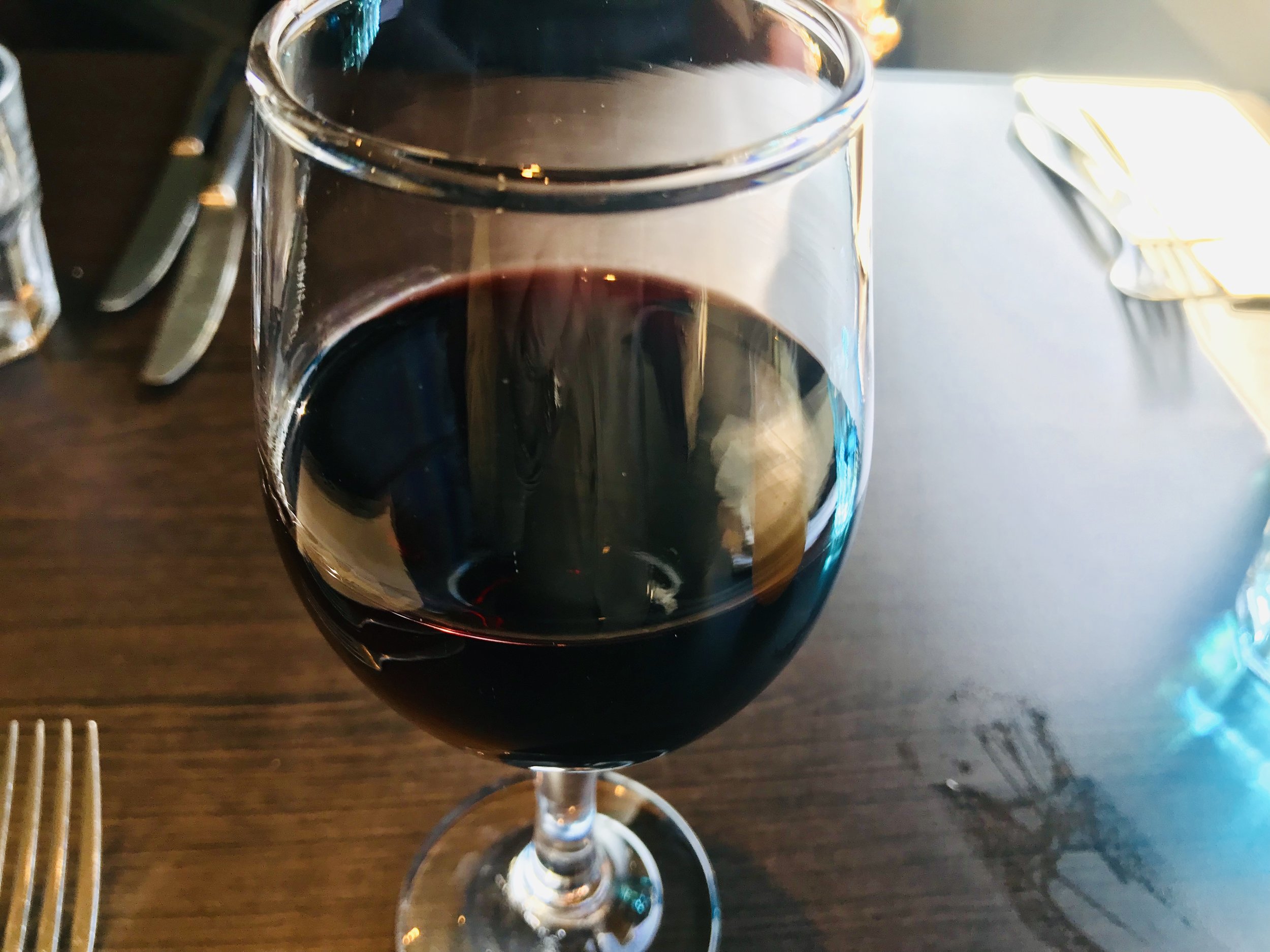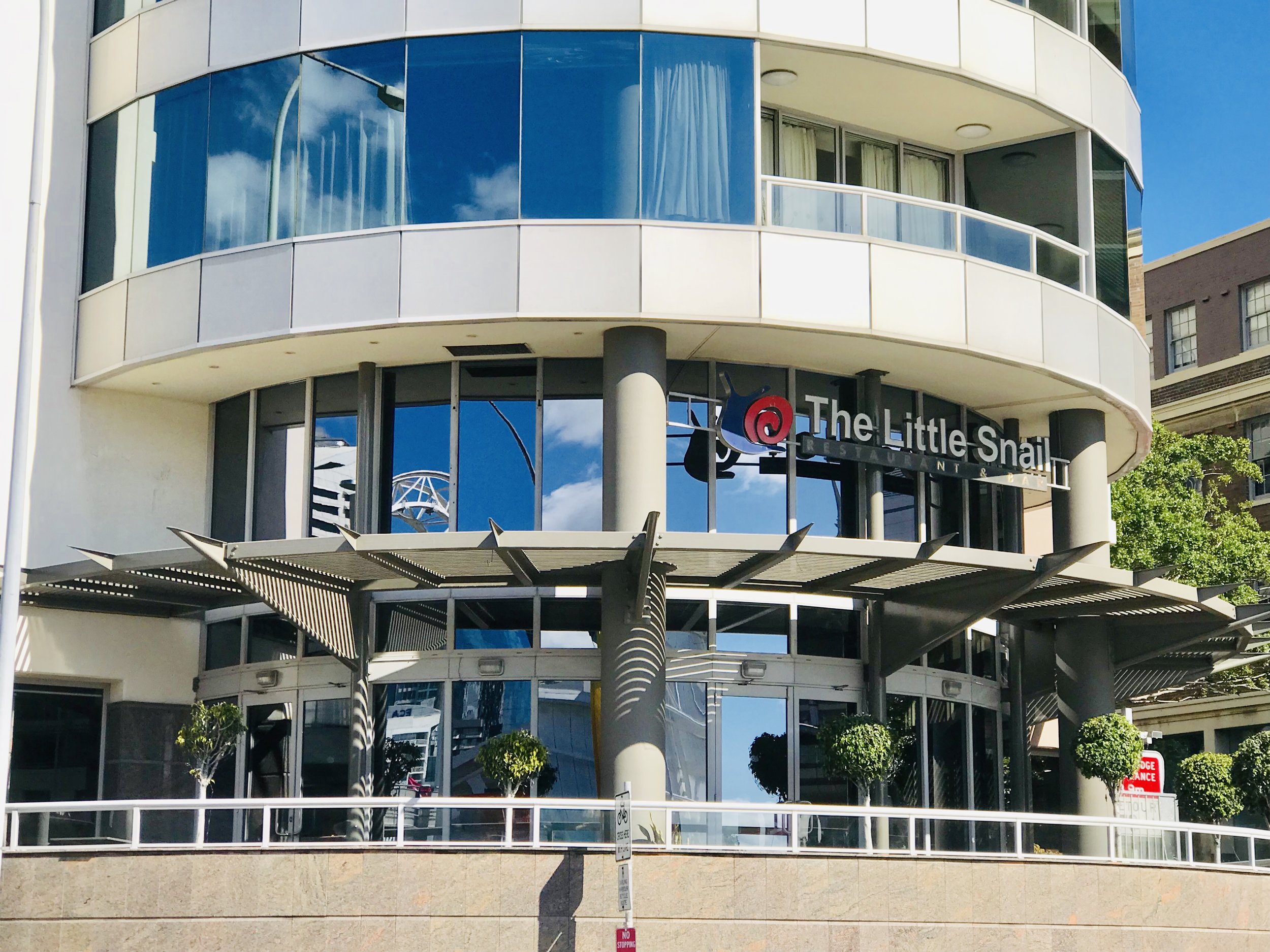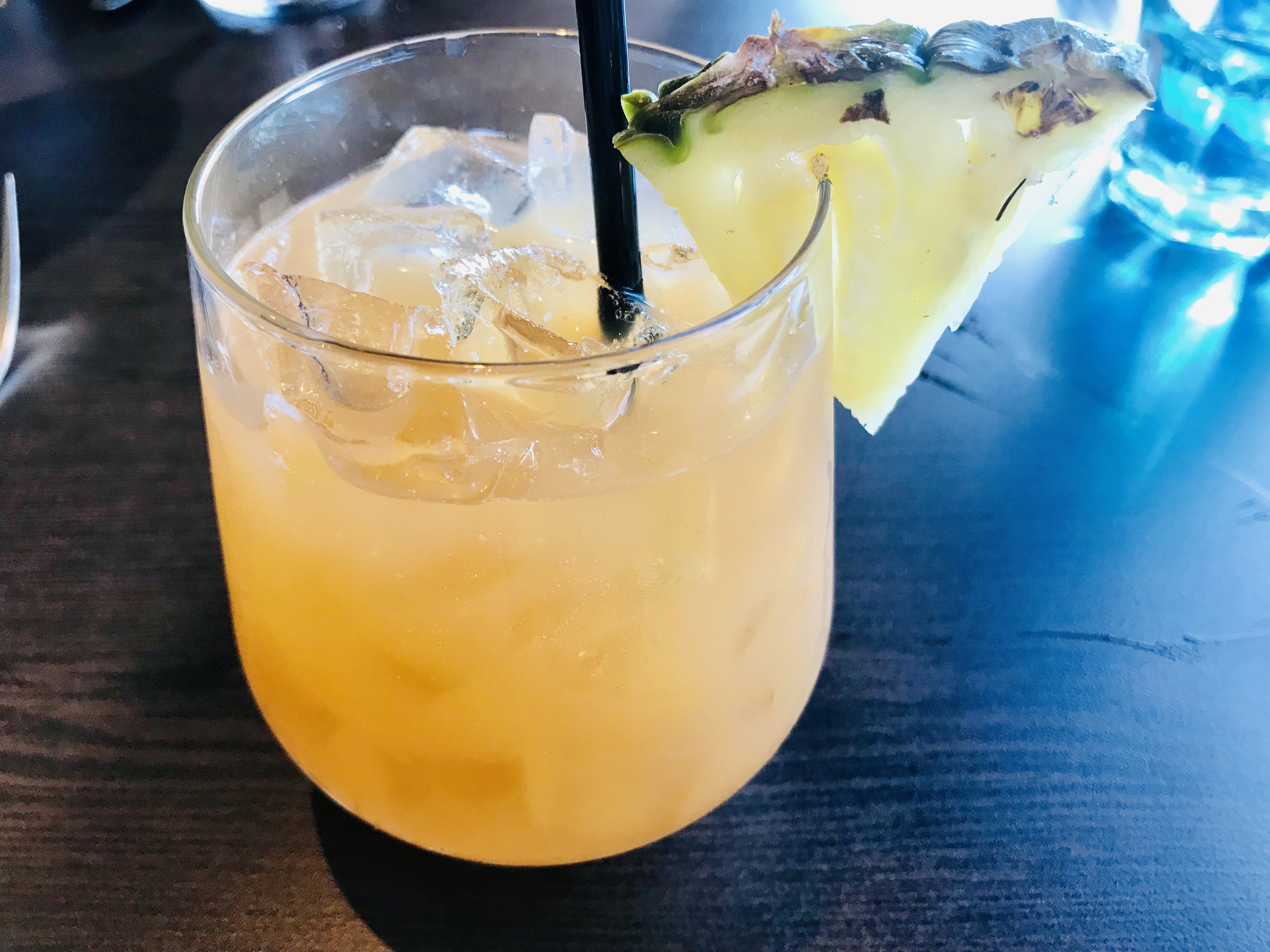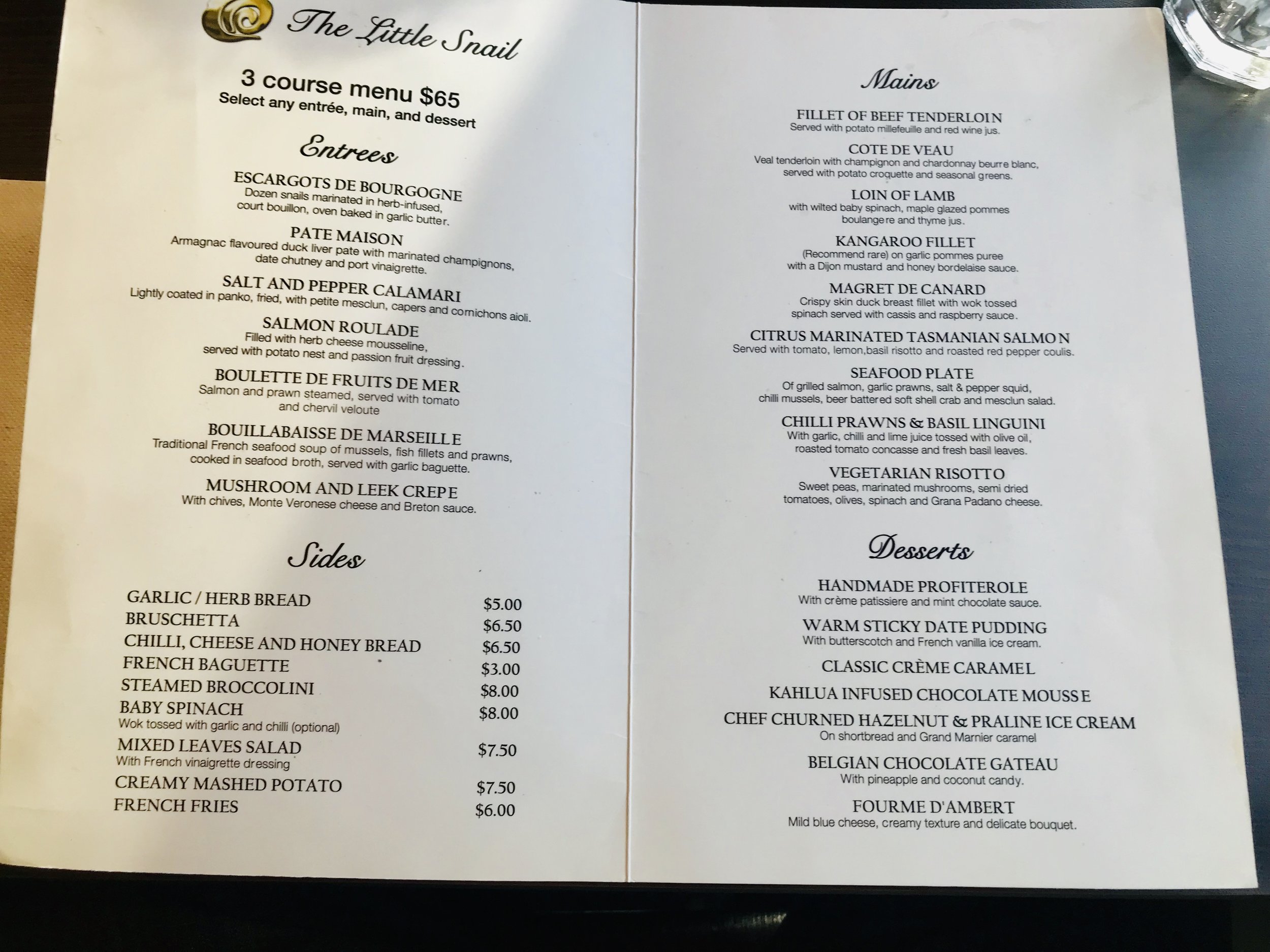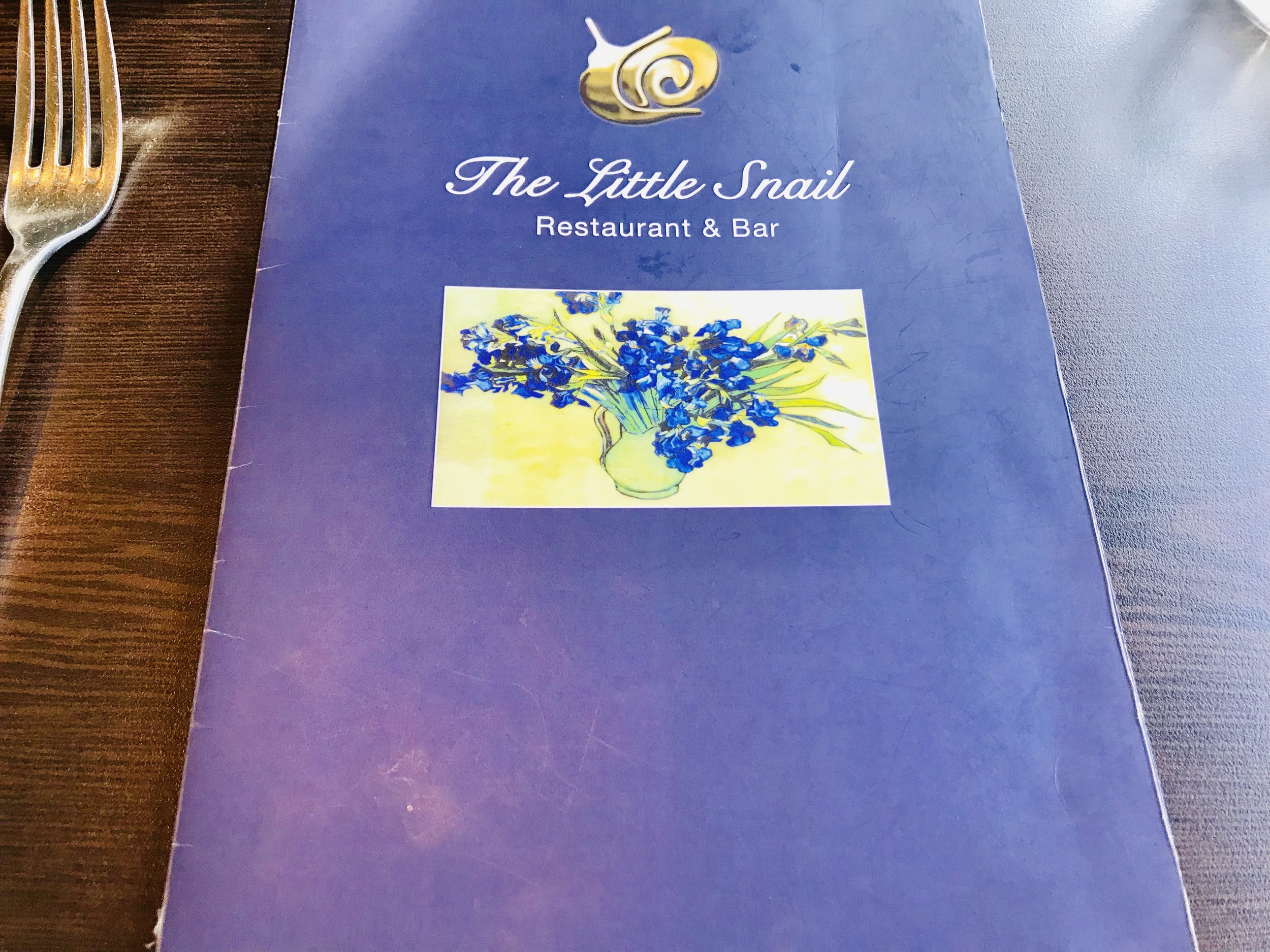 The term icon is often bandied around rather arbitrarily these days but it's fair to say it's an appropriate fit for The Little Snail. This place has been around since the French Revolution - well maybe not quite that long. Sitting on a prime sunny corner in Pyrmont, they serve affordable and tasty French food to the eager Sydney market.
We'd already decided on going the whole distance on a three course meal, but a starting drink beckoned us first. Mlady chose a Cabernet Merlot and Sir went for a rum based passionfruit cocktail in spirit with the sunny day outside.
For starters, Sir chose the escargots - or snails as we know them as. It seemed appropriate considering the name of the venue and he loves them anyway. A generous serving of a dozen cooked grey snails arrived in their shells swimming in rich garlic butter. He even used the accompanying bread to soak up more of liquid. It's fair to say he was going to be safe from vampires for quite a while with all that garlic!
Mlady chose the pate. It was a big serving that was beautifully presented. Two stacks of bread came with it - plain and garlic. The rich pate went particularly well with the fresh plain bread.
For his main, Sir chose the magret de canard - duck to us. He loves duck but today he did struggle to decide with all the tasty choices on offer. The duck breast was beautifully cooked with a nice crispy skin on tender pink meat slices. The wilted greens went perfectly and the cranberry jus added a tangy fruity zing.
Seafood seemed to beckon Mlady yet again and she chose the crispy skinned salmon. It was a massive serving of tender juicy fish and the skin was nicely crispy as promised. It was served on a bed of
We were pretty full by now but determined to remain undefeated. Dessert was next and Sir chose a traditional creme caramel. The soft custard and delicate sweet caramel sauce was a great finale to his meal.
The chocolate mousse provided a similar ending to the meal for Mlady. It was beautifully presented in a tower of chocolate with a fresh strawberry garnish. She loves chocolate and despite being very full it all disappeared quickly
We left The Little Snail very satisfied. The food here is very tasty, affordable and comes in good sized servings. It's a very popular place and it's easy to see why. Even on a Saturday lunch it was buzzing so it's advisable to book.
We loved our visit to The Little Snail. It's certainly earned its icon status.