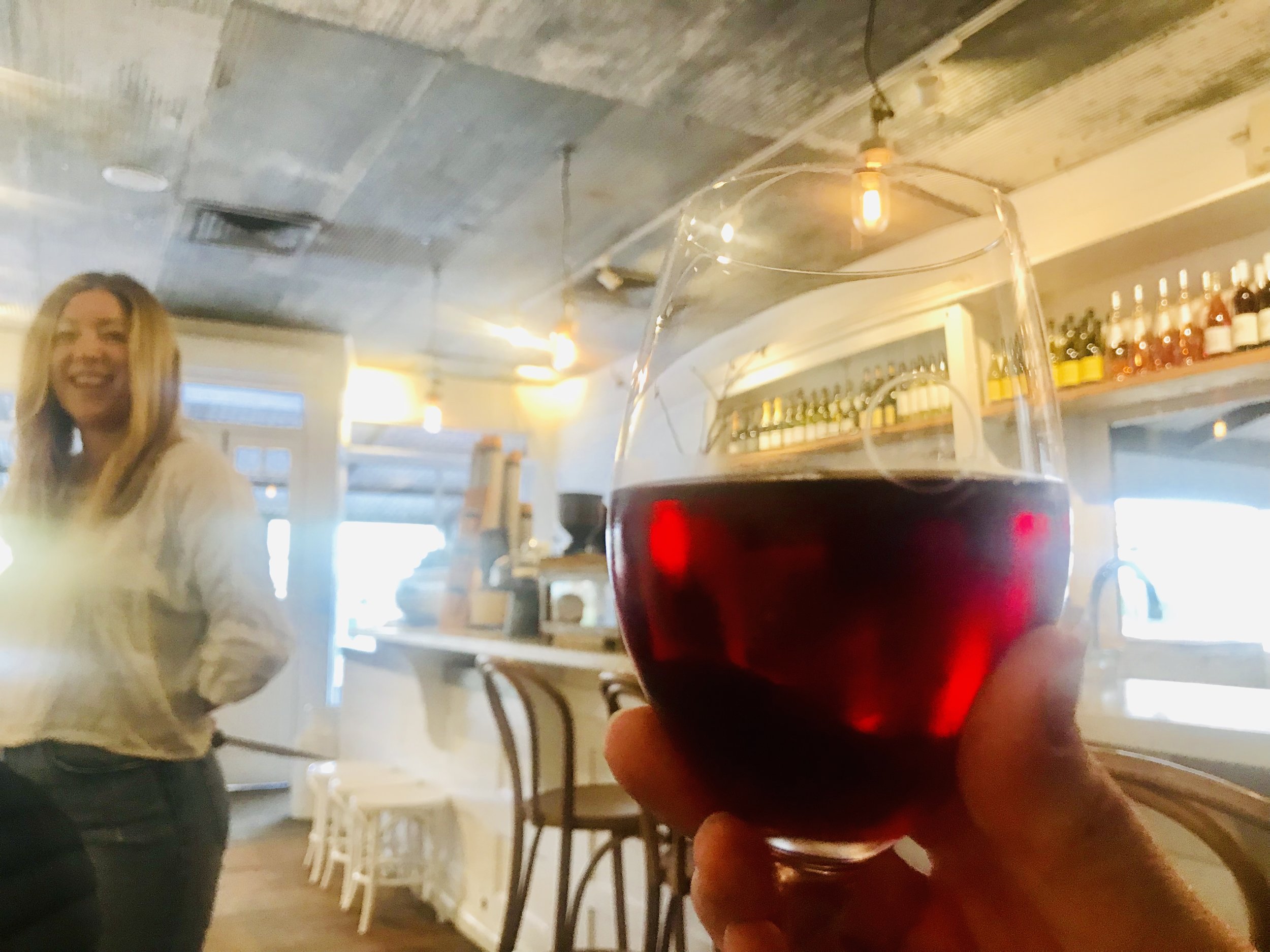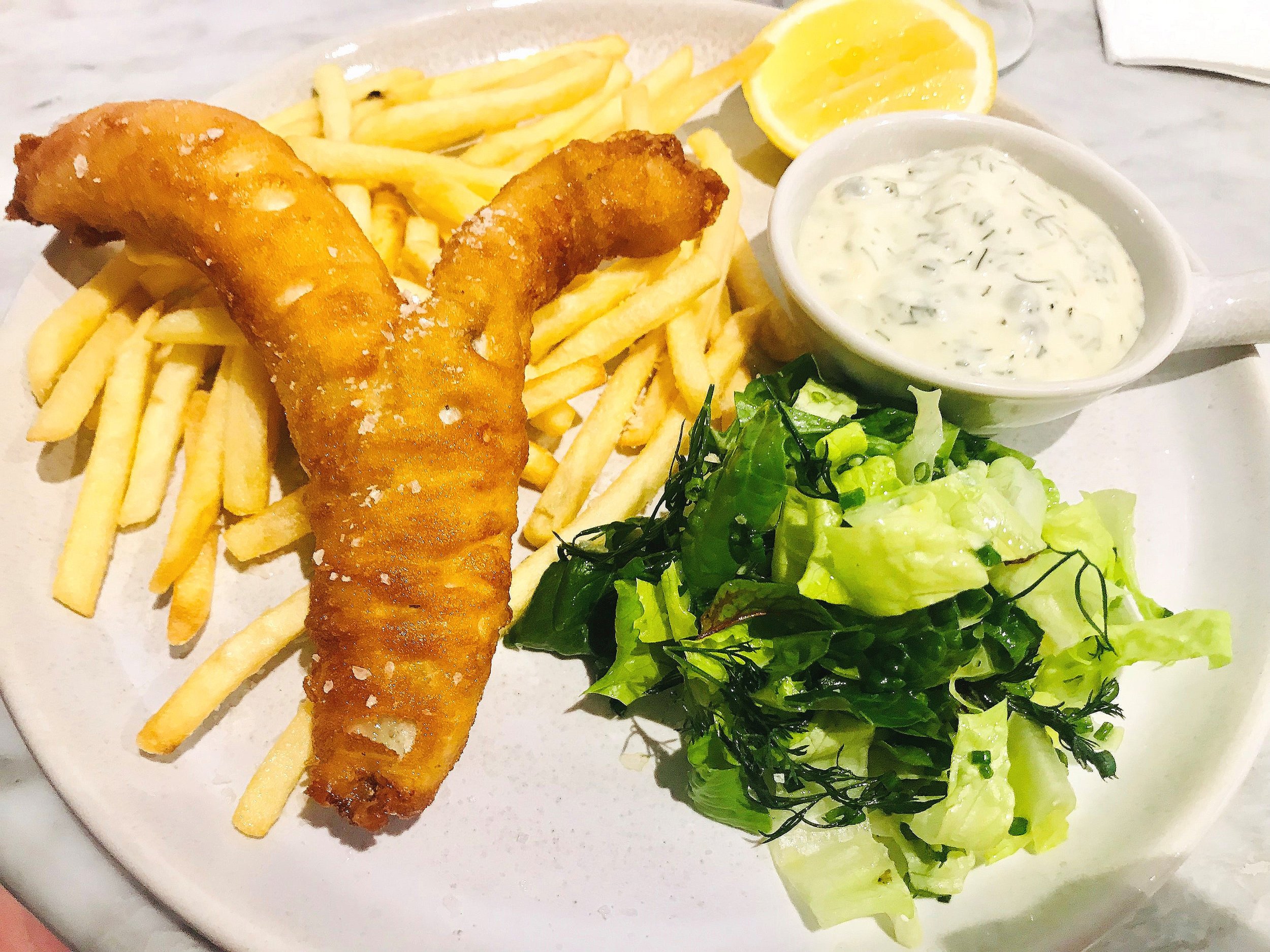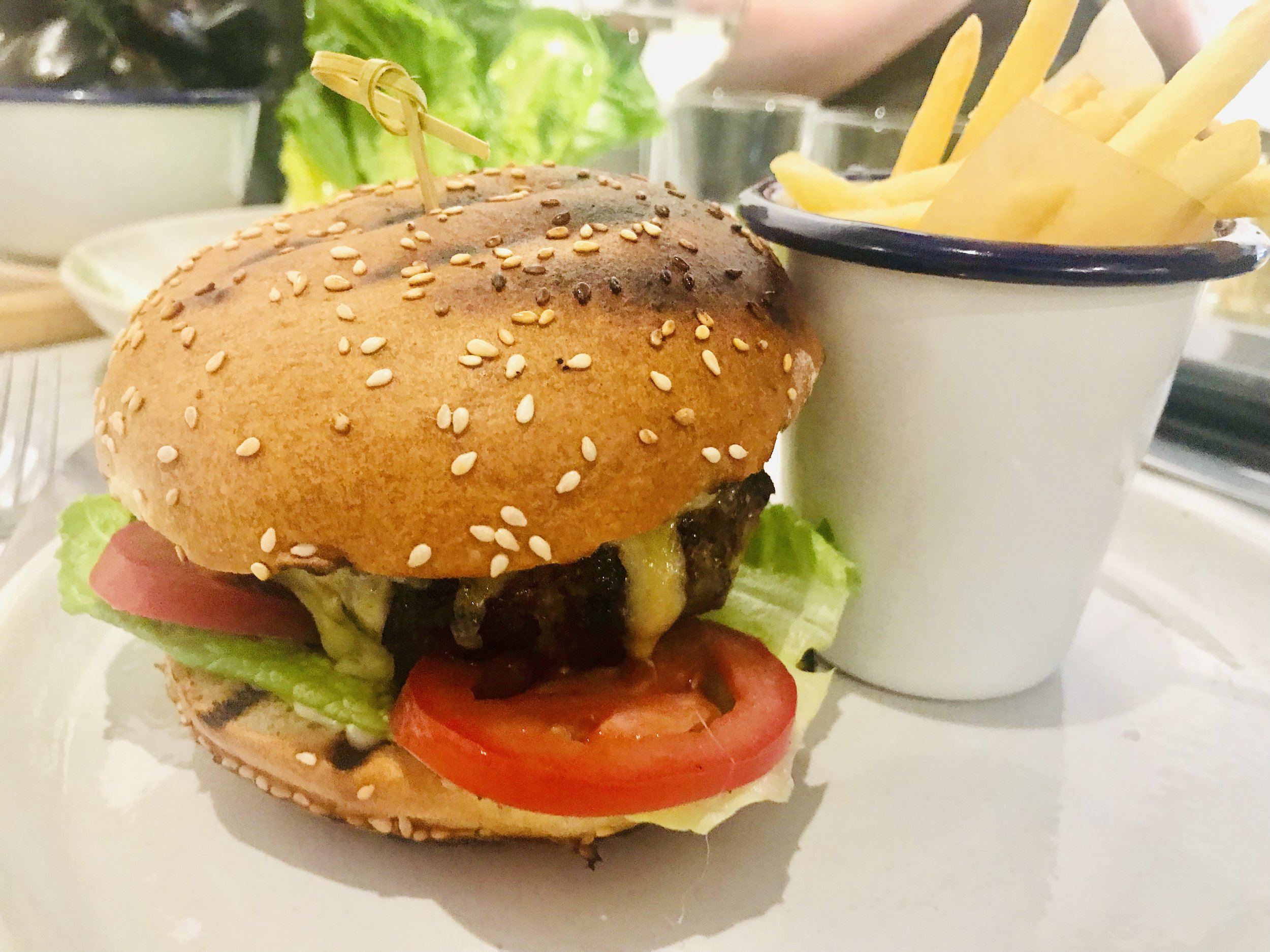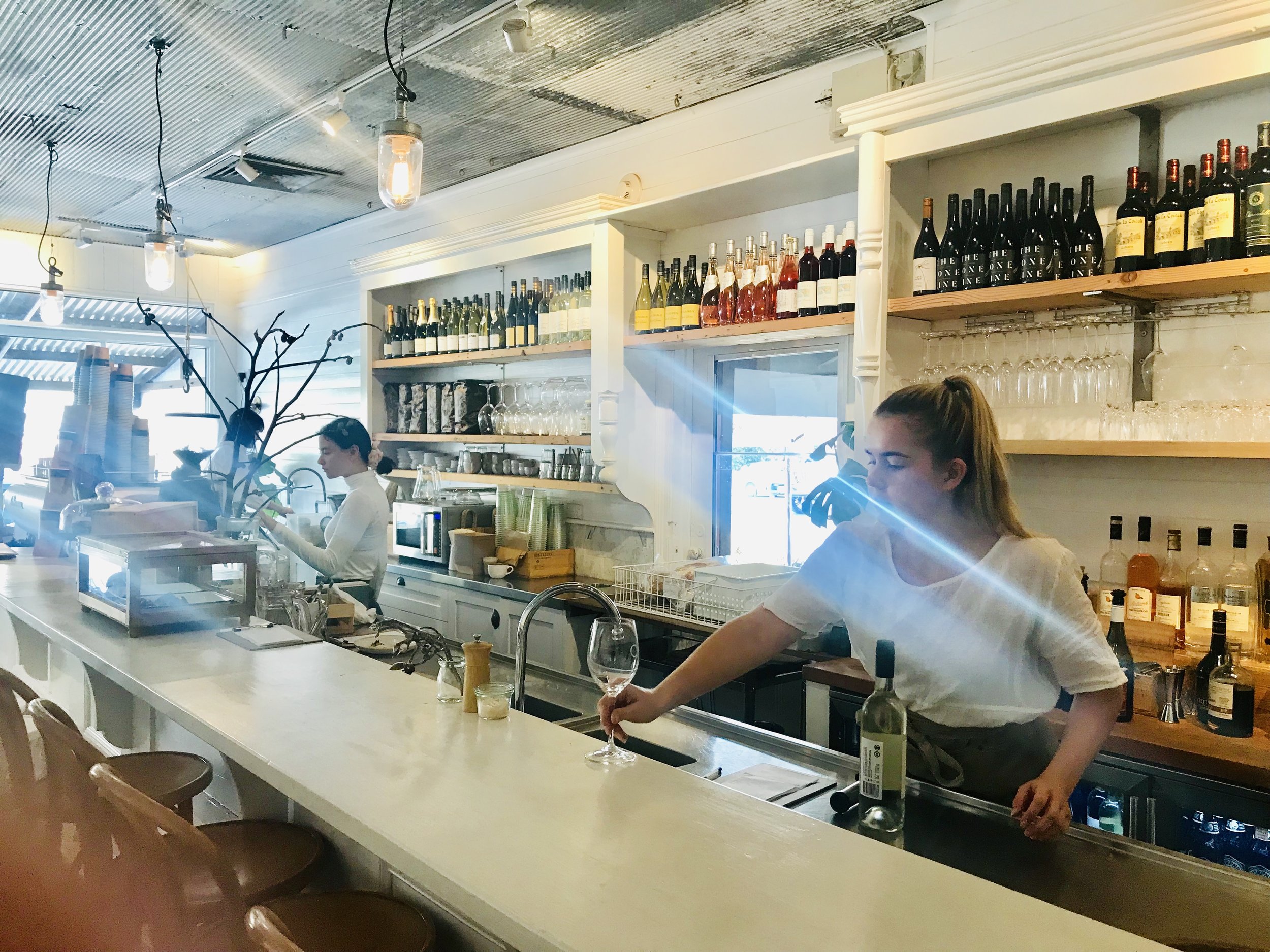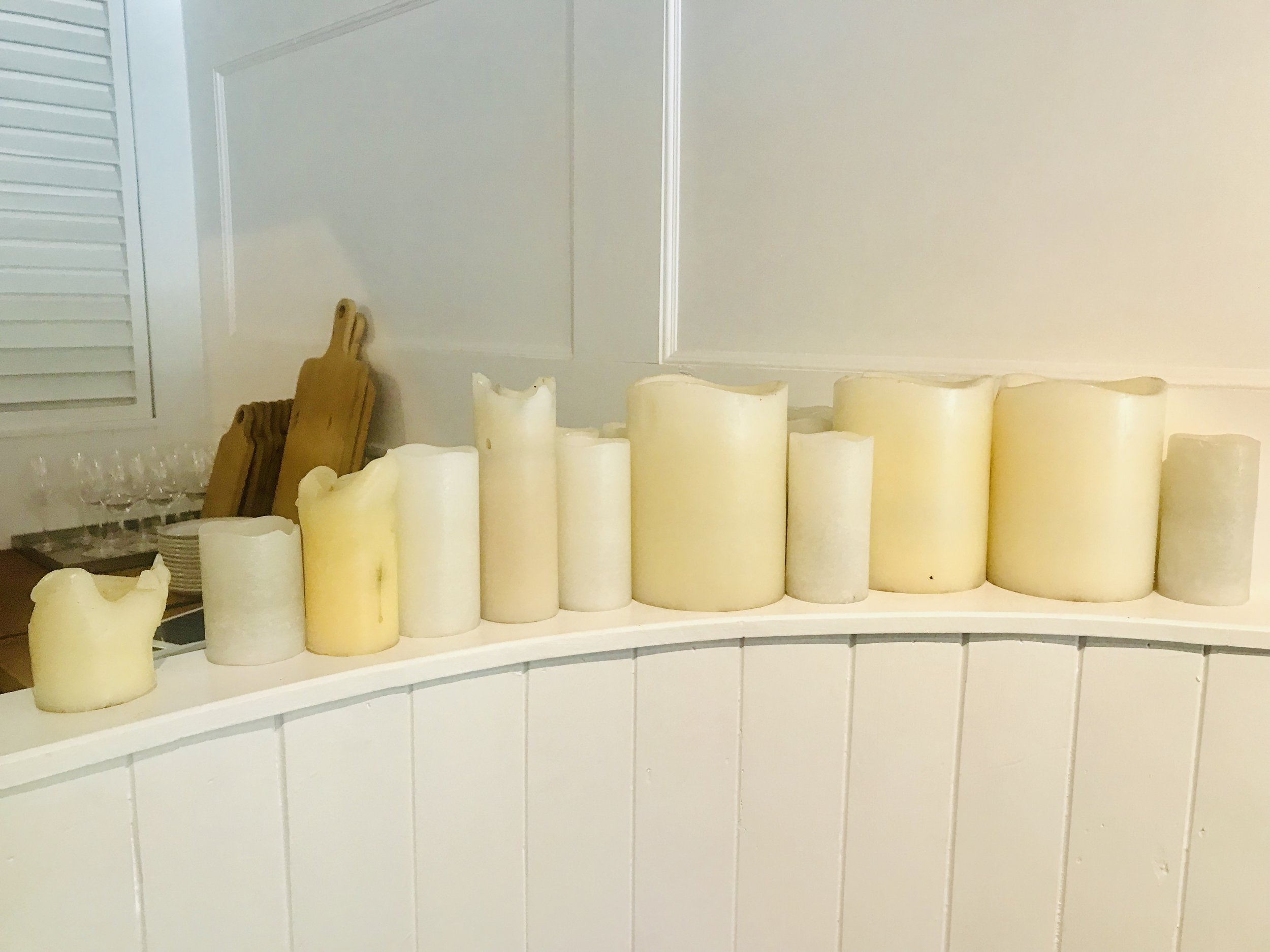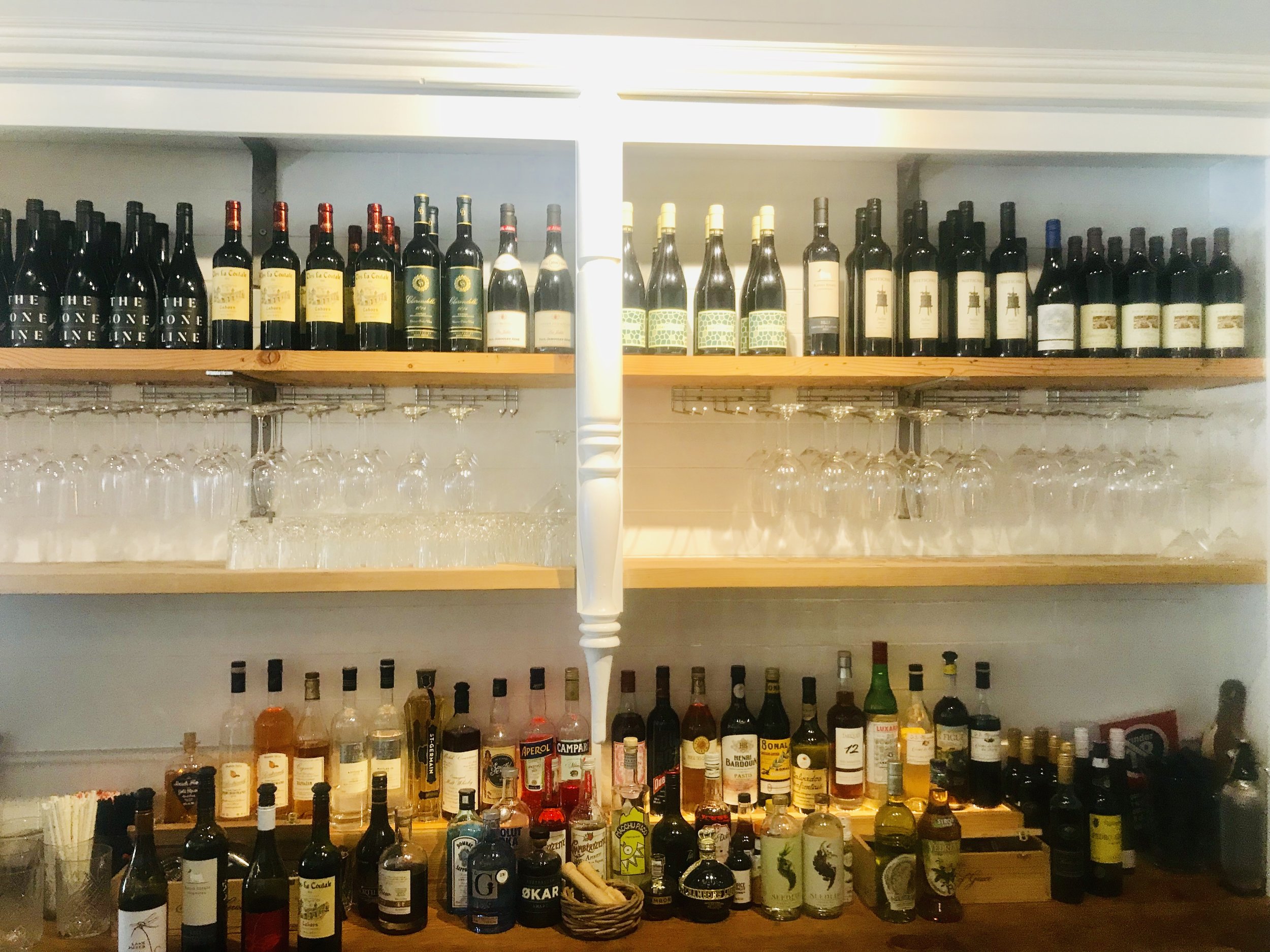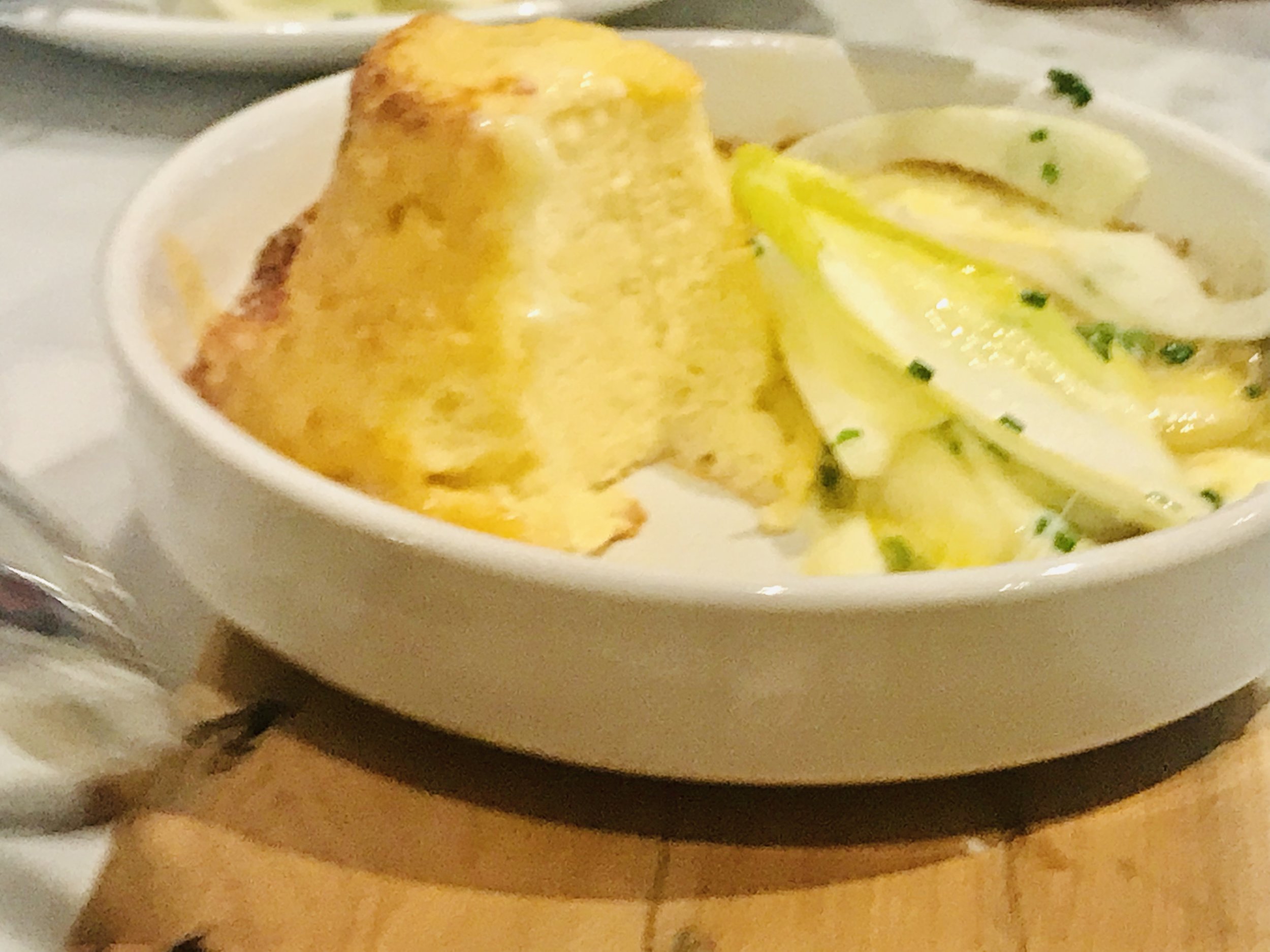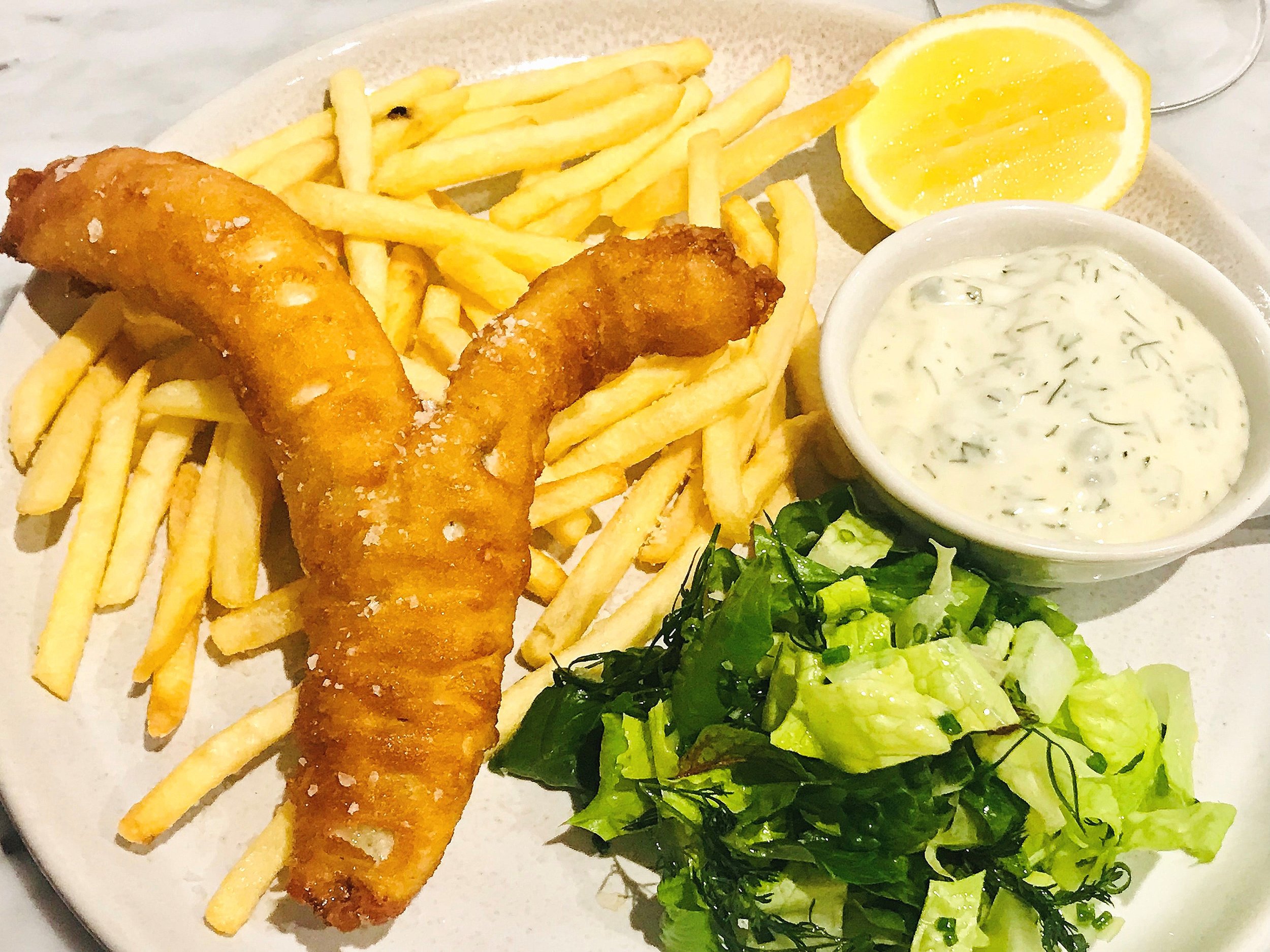 A lovely French bistro in the heart of beautiful Berry on the NSW South Coast is such a find. Queen St Eatery is that place! It has wonderful visible charm from the minute you walk in the door. We were in town with a group through Destination NSW and had the great opportunity to have lunch here on our final day in the area. What a treat.
We started our food feast with some blini's topped with crème fraiche and roe. These were delicious. Closely after them were some freshly shucked oysters served with a mignonette dressing on the side. The tangy dressing added even more to these bivalves. We do love starting a meal with a few oysters too! Some drinks were also quick to arrive just before the food. Owner Bec runs a friendly but well organised place here and ensured everything flowed smoothly.
It was hard for us to choose which starter to have as they all sounded good. We ended up sharing the ocean trout rillettes that came with a tasty herb cream and a side of crisps. Berry isn't far from the sea so it seemed vaguely appropriate. It was a good choice as it was very tasty with nice seafood elements subtly showing through. Nearby the order of twice baked cheese soufflé looked just as good. It certainly was delicate.
Grilled King prawns with flambé sauce au Pernod sounded too good not to order. The quite subtle sauce added another layer to the lightly grilled and juicy prawns and went very well. A squeeze of lemon added a touch of acidity offsetting the sweet prawn meat nicely too.
Fish and chips are often a dish that's hard to resist for lunch. Even better when it's beer battered flathead served with fries and house made tartare sauce. The provocative piece of fish was delicious and it was great to see the generous serving of fries and sauce too.
The Parisian style gnocchi was a colourful and textured dish with Pistou, seasonal mushrooms and toasted pine nuts.
The moulles did look great too. The sight of a big tub of steaming mussels always attracts attention. These were steamed in white wine, leeks and aromatics and of course came with a side of frites (or fries).
Alternatively, if you simply fancy a burger they have one on offer here too. The bistro burger was a decent sized serving and also come with a side of fries.
Because greens are good for you, we had a side of baby cos lettuce with vinaigrette dressing and some more fries - cos you can never have too many fries, right! They even had green beer - the first time we'd seen it this colour outside a dream.
Even though we had to hit the road to return to Sydney they kindly gave us some of their delicious profiteroles to have on the way. It was just the right amount too after our big lunch.
There's a Parisienne feel to Queen St eatery blended with relaxed industrial touches. The long bar down the room is used for eating too, just like they do in Paris. Unsurprisingly, it's also popular as a bar.
Queen St Eatery is a great place to settle in and have a leisurely meal. If you're in a rush though, just go for one or two courses. You won't regret it either way. It's a lovely taste of Paris in beautiful Berry NSW.