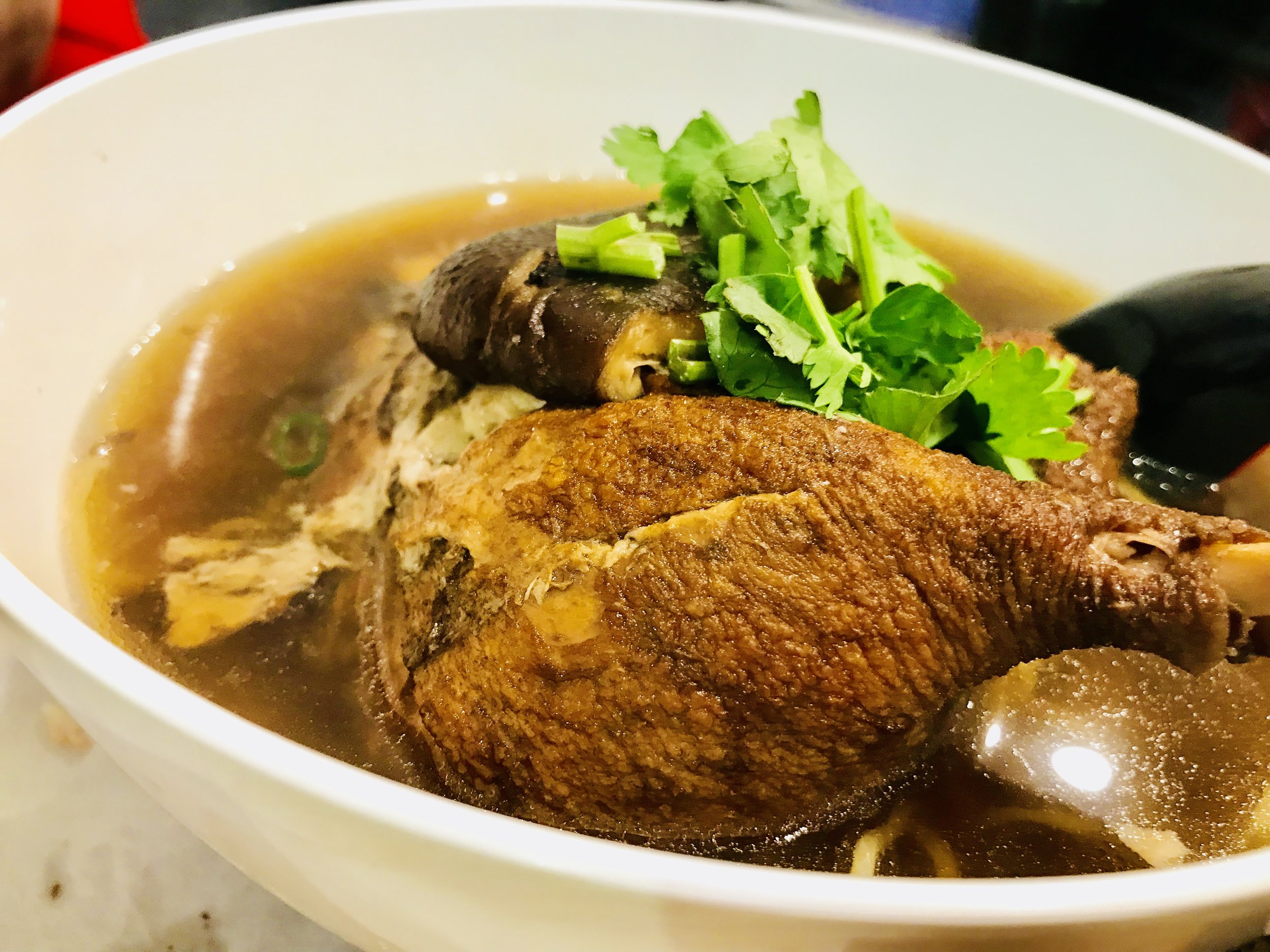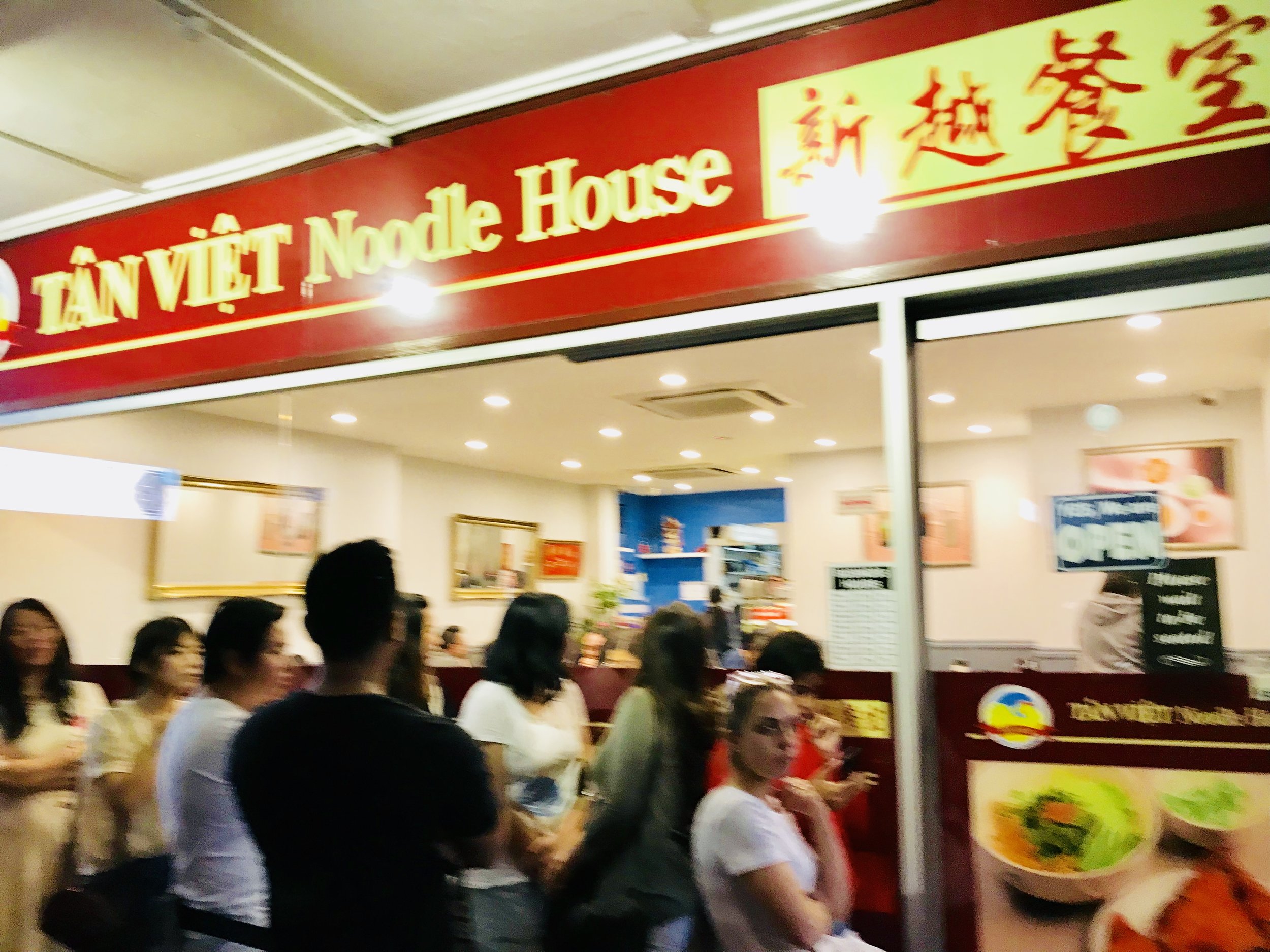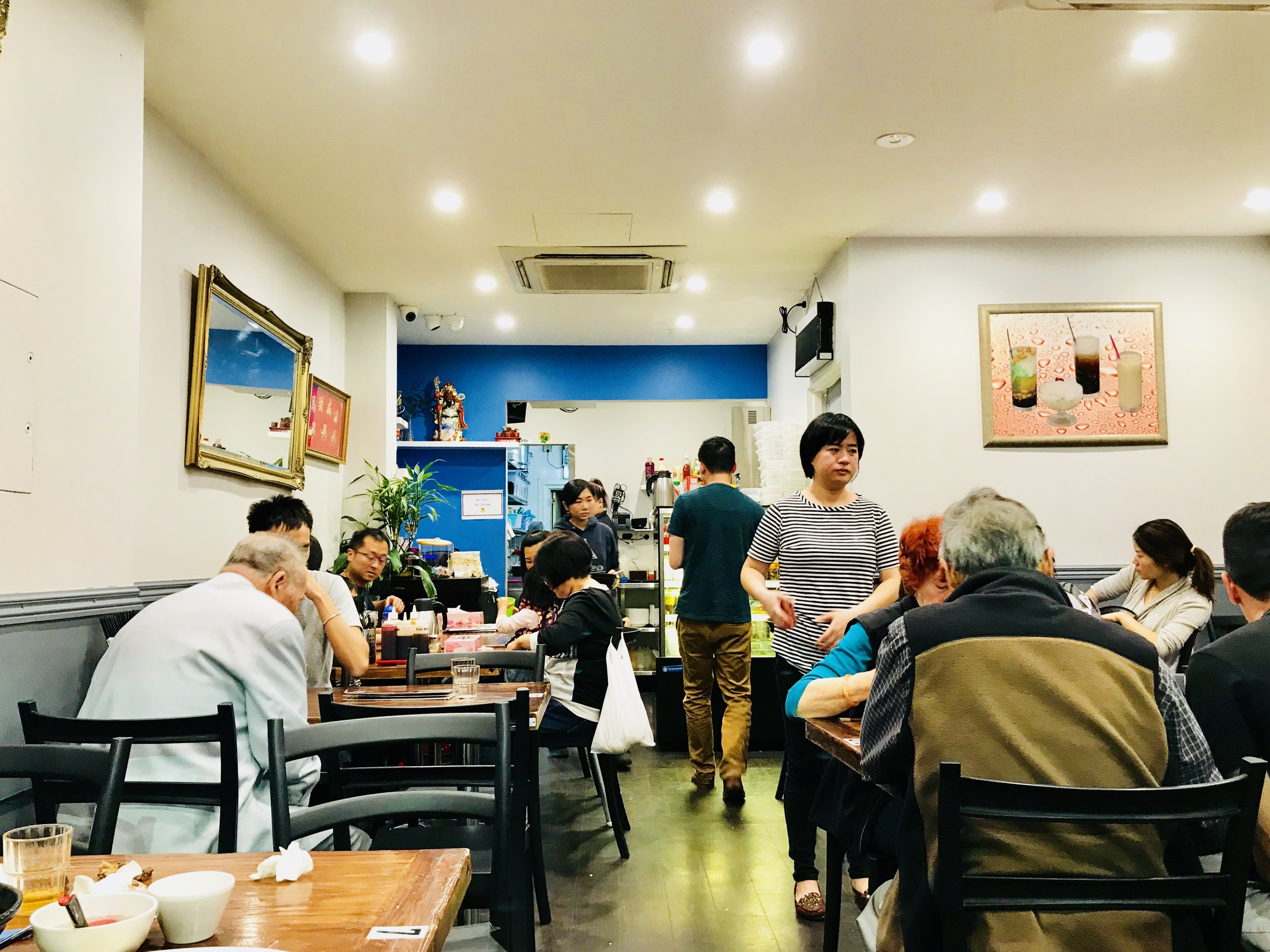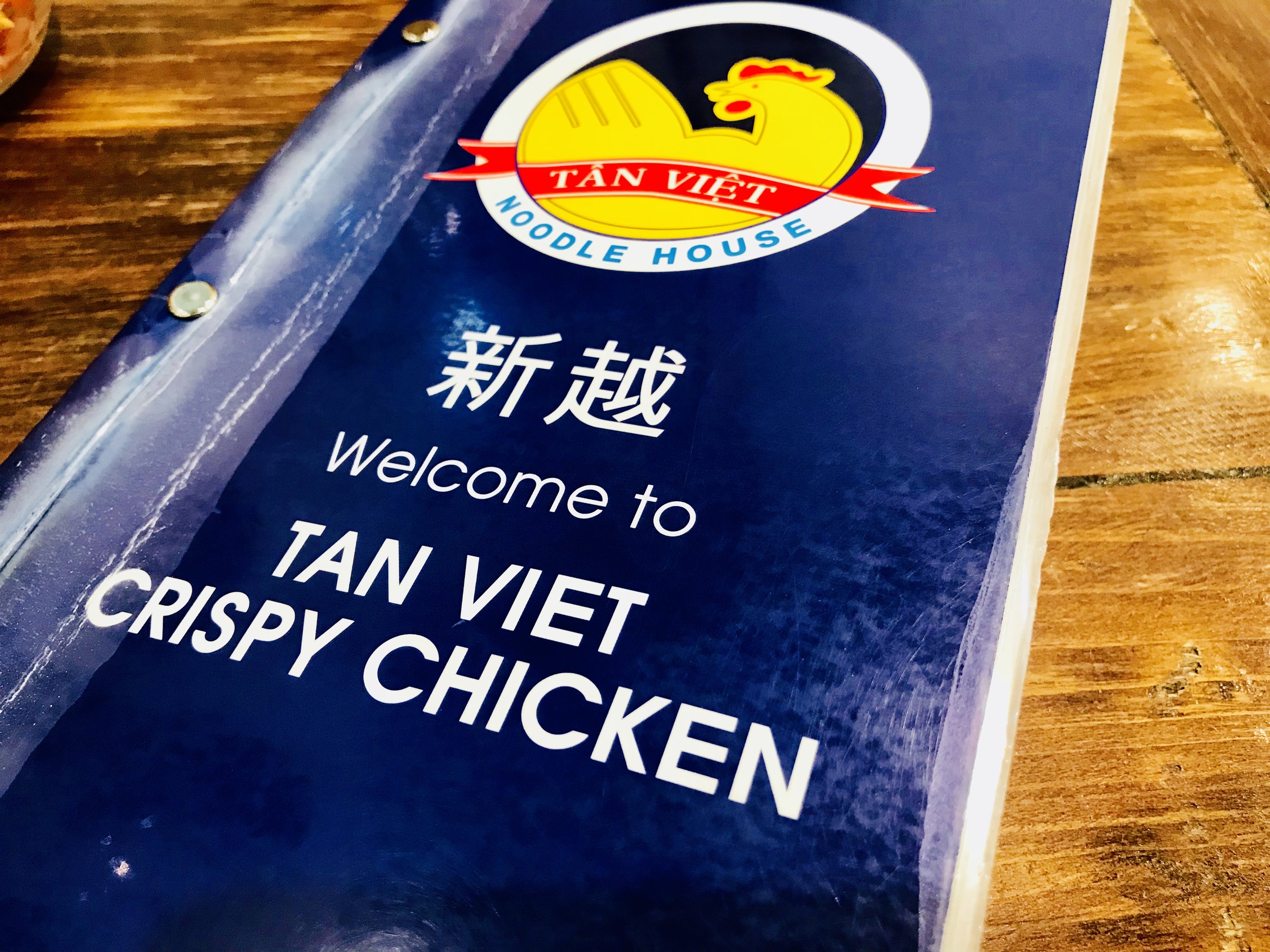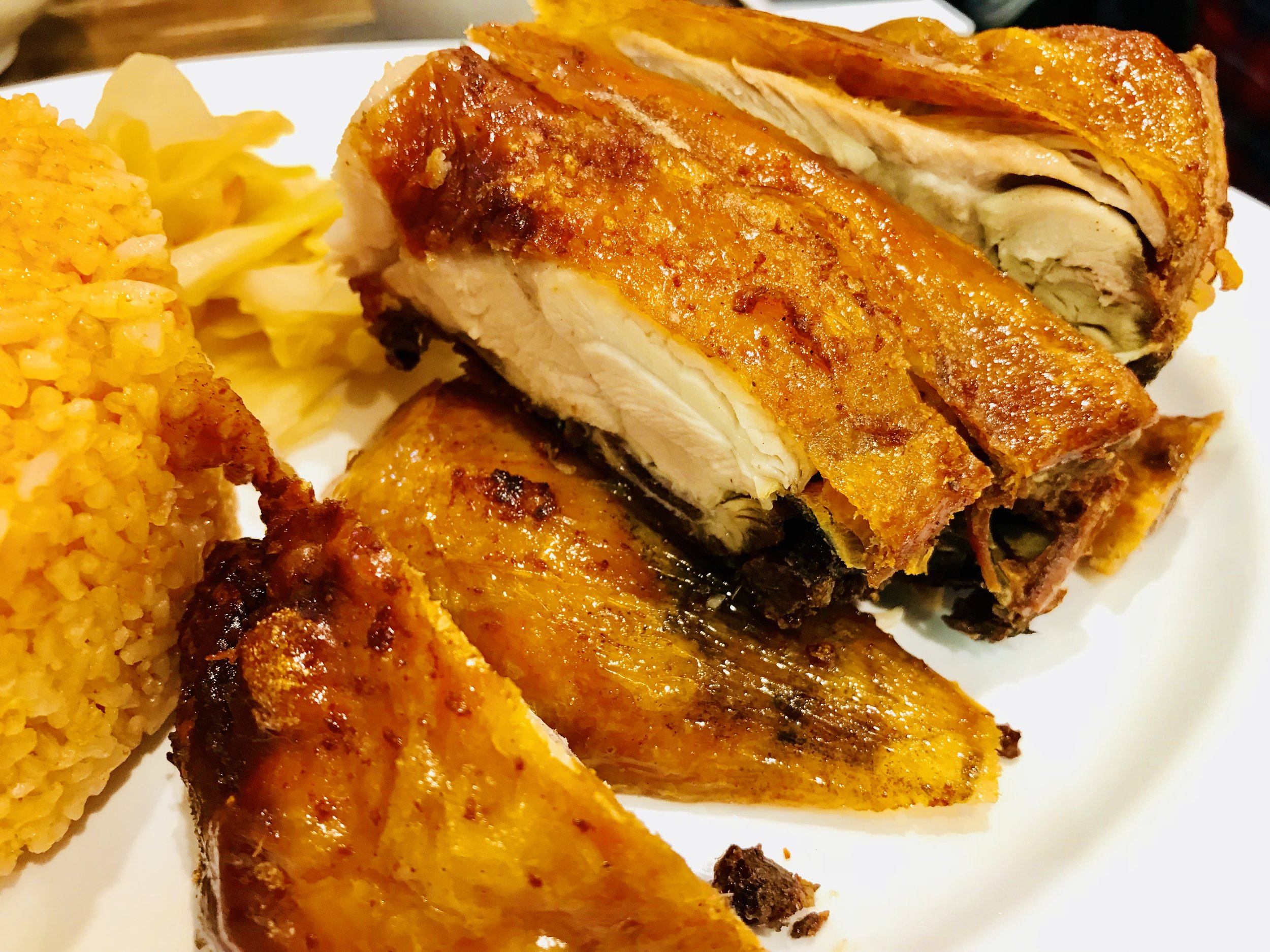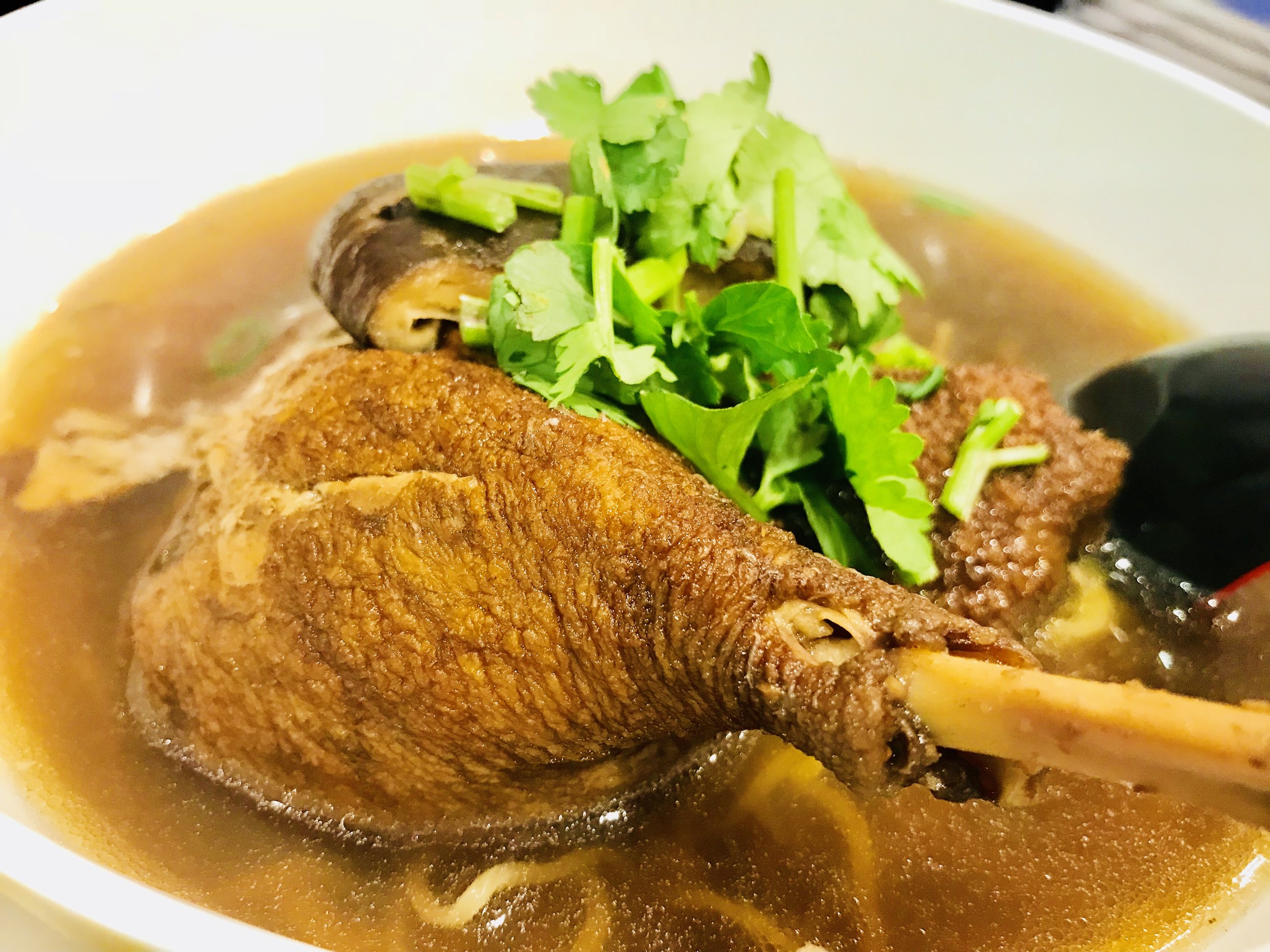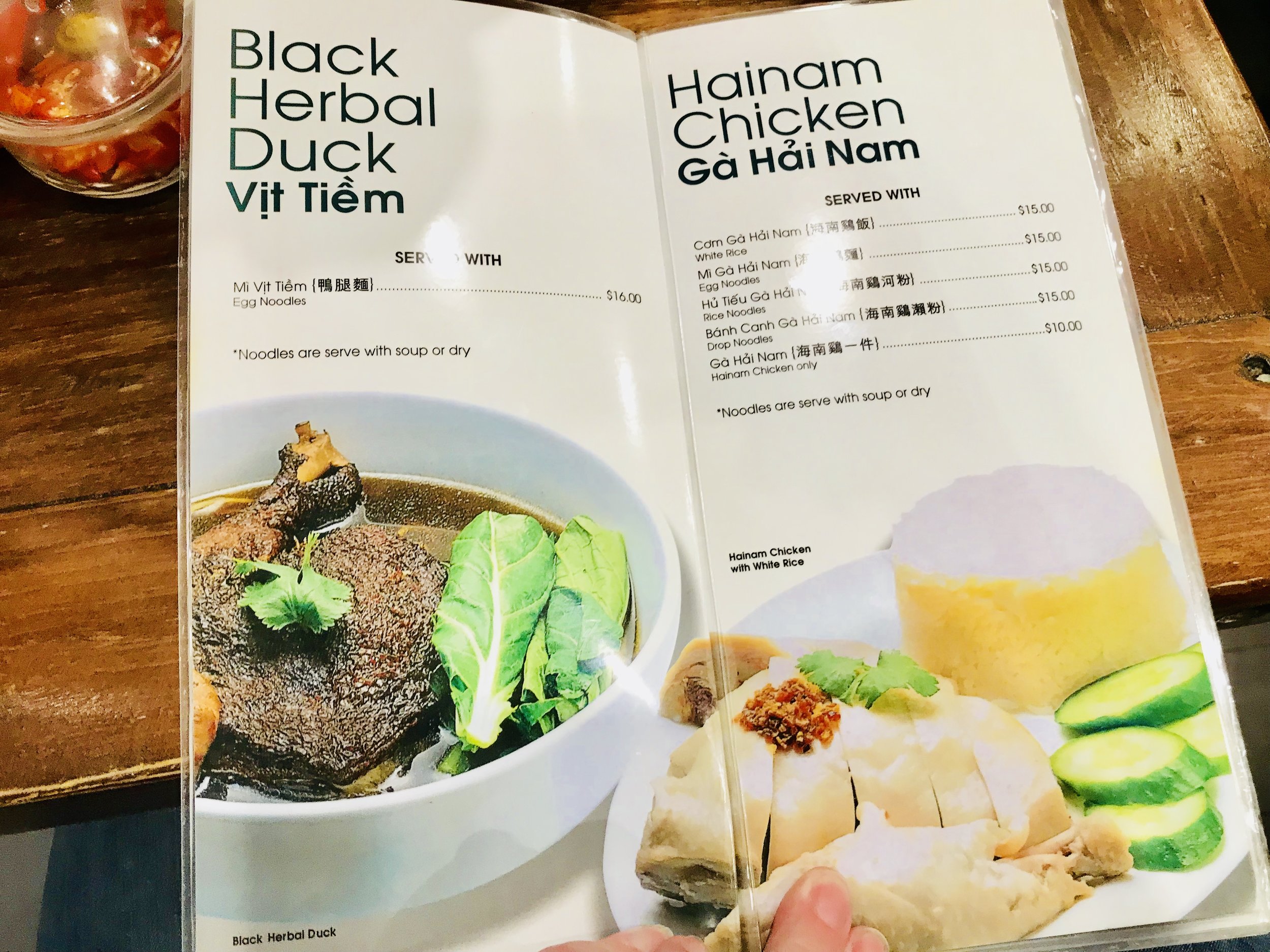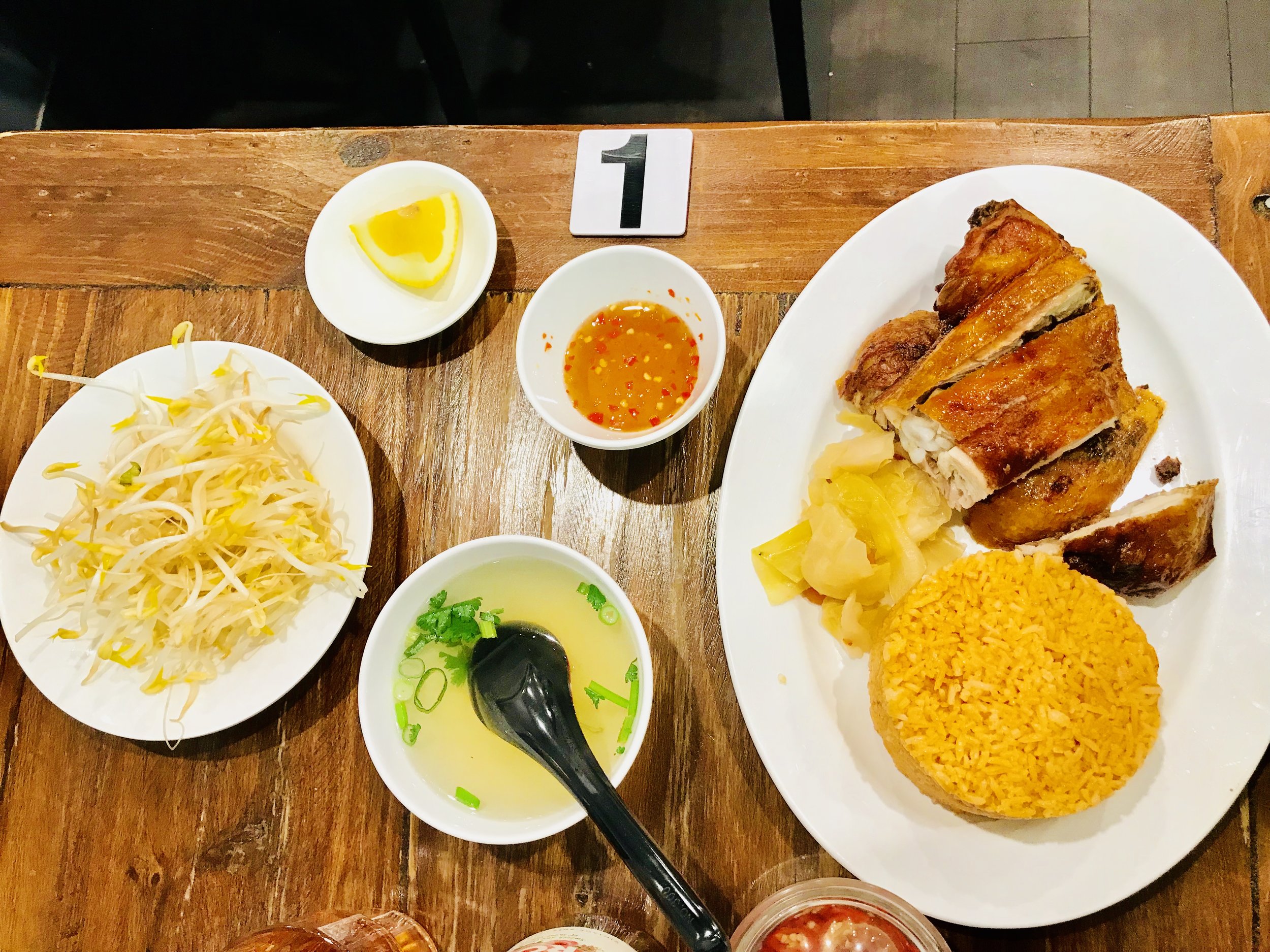 We felt like having a delicious Asian meal so we headed to Eastwood. Seriously - you really are spoilt for choice with so many wonderful Asian cuisines to choose from. After having a bit of a walk around, we decided to try Tan Viet Noodle House. There was a bit of a line up but we did not have to wait too long. To be honest - the wait was worth it!
The venue is comfy, casual and family oriented and the staff are quick to serve you. They provided a good sized jug of water with glasses but you can also BYO - which we did. We bought our own bottle of Rose which accompanied our tasty meal perfectly.
The crispy chicken was Divine - with a capital "D". We can see why this is such a popular dish here. This really was one of the best crispy skin dishes we have had! It was not oily at all. The chicken was really very yummy and teamed with the crispy skin - lovely. It came with a soup which was also tasty and the shallots with it gave it a nice flavour. The dipping sauce had a kick like a mule - so not for the faint hearted! Bean sprouts were nice to pick at with the crispy chicken. Oh and the rice - it was tomato rice. It looked good and tasted good too - not at all gluggy like some can be. We both thoroughly enjoyed this dish. Was a shame to share it as Mlady could have eaten this all by herself.
No surprises - Sir loves his duck so of course we had to have a "duck dish". Don't be put off by the name -Black herbal duck. This was an incredible dish. The duck was so tender, it literally fell off the bone. The skin was very tasty and the broth - so good. The flavour was really very nice. There were tasty mushrooms and dig down deep - as there were egg noodles under everything. These too were tender and tasty. This was a delicious hearty meal which we both again thoroughly enjoyed.
The food at Tan Viet is very good. The dishes we chose had wonderful flavours and combinations and the servings were substantial. There is a lot to choose from on the menu and you will not leave feeling hungry.