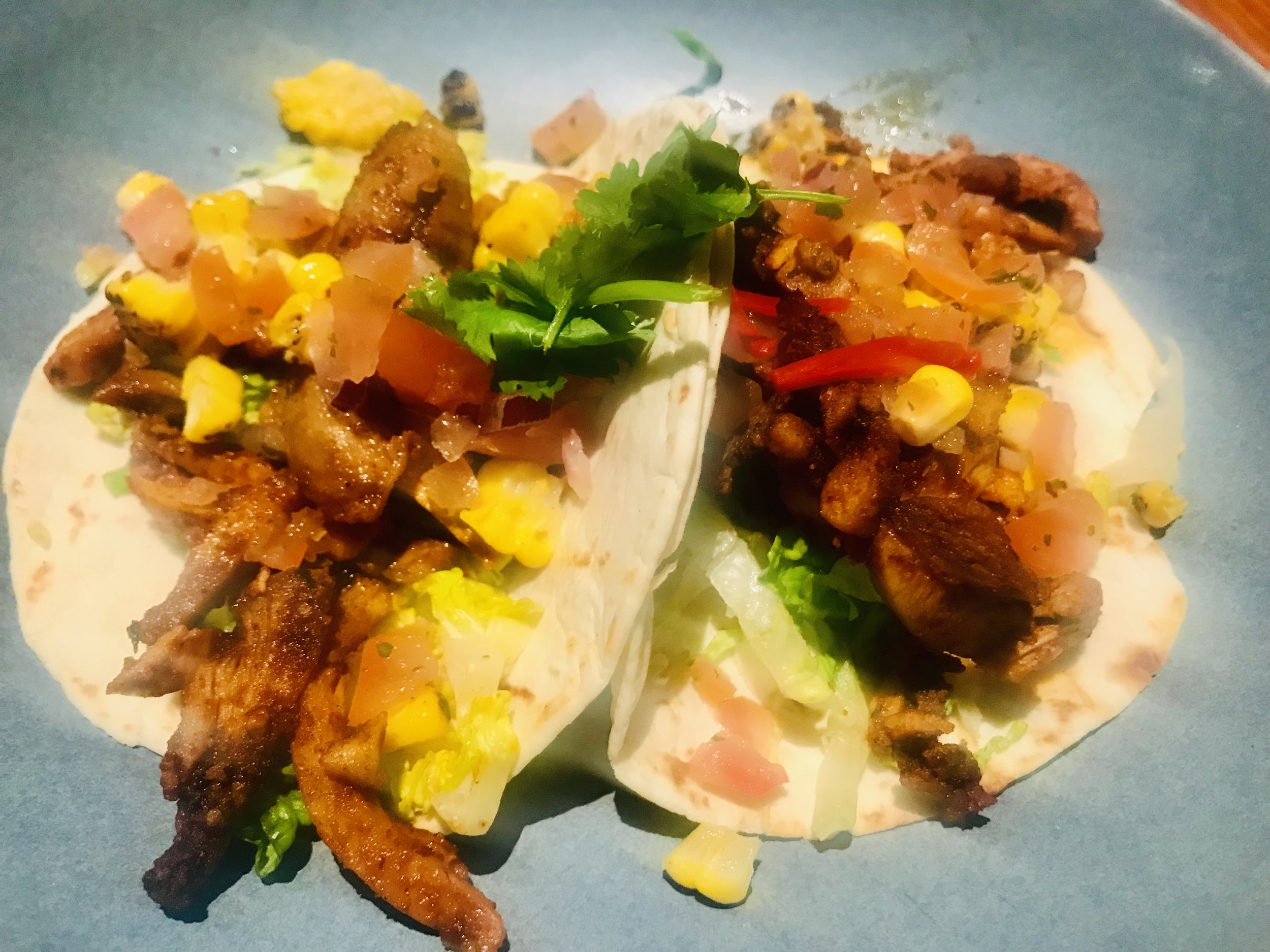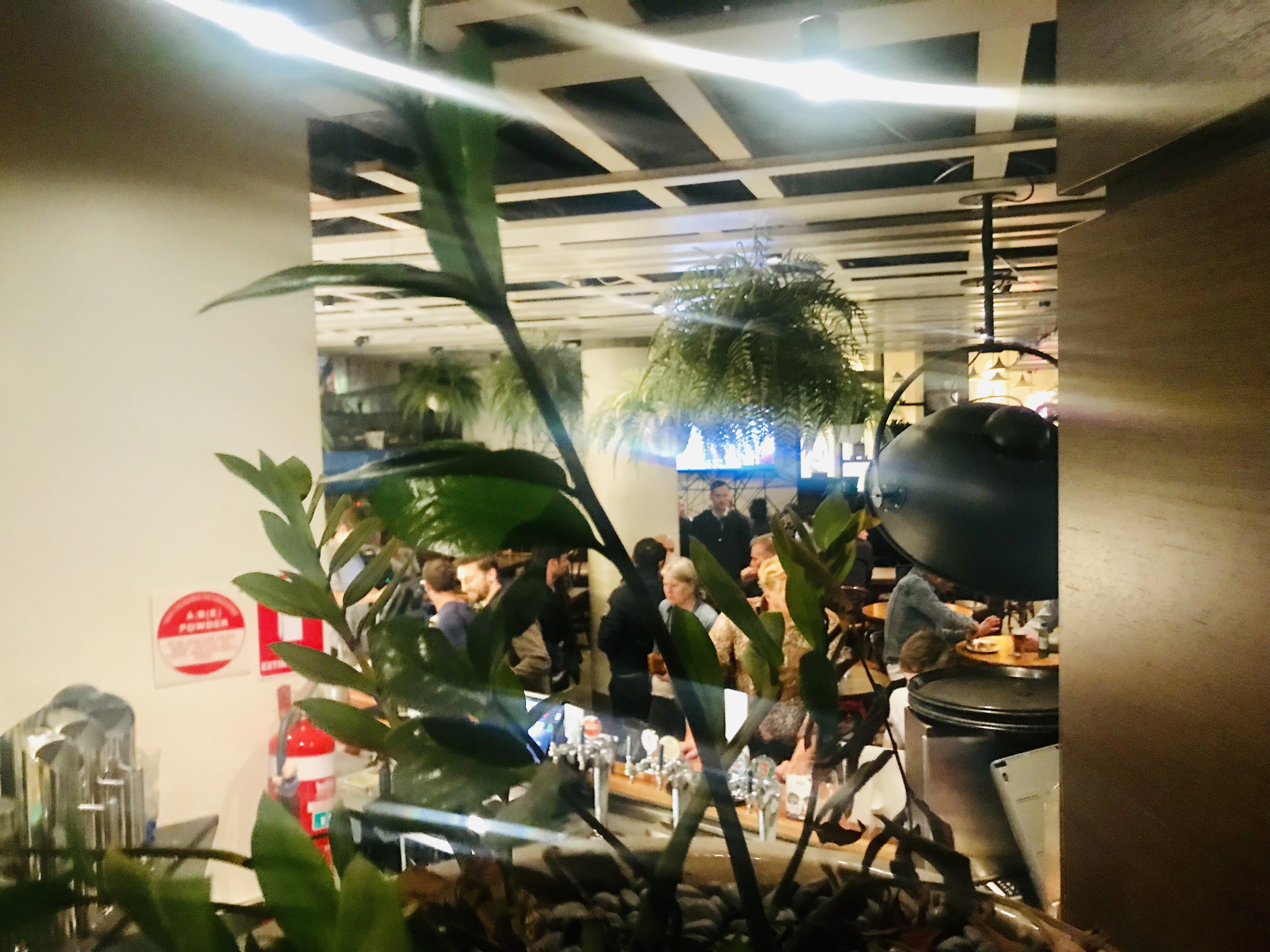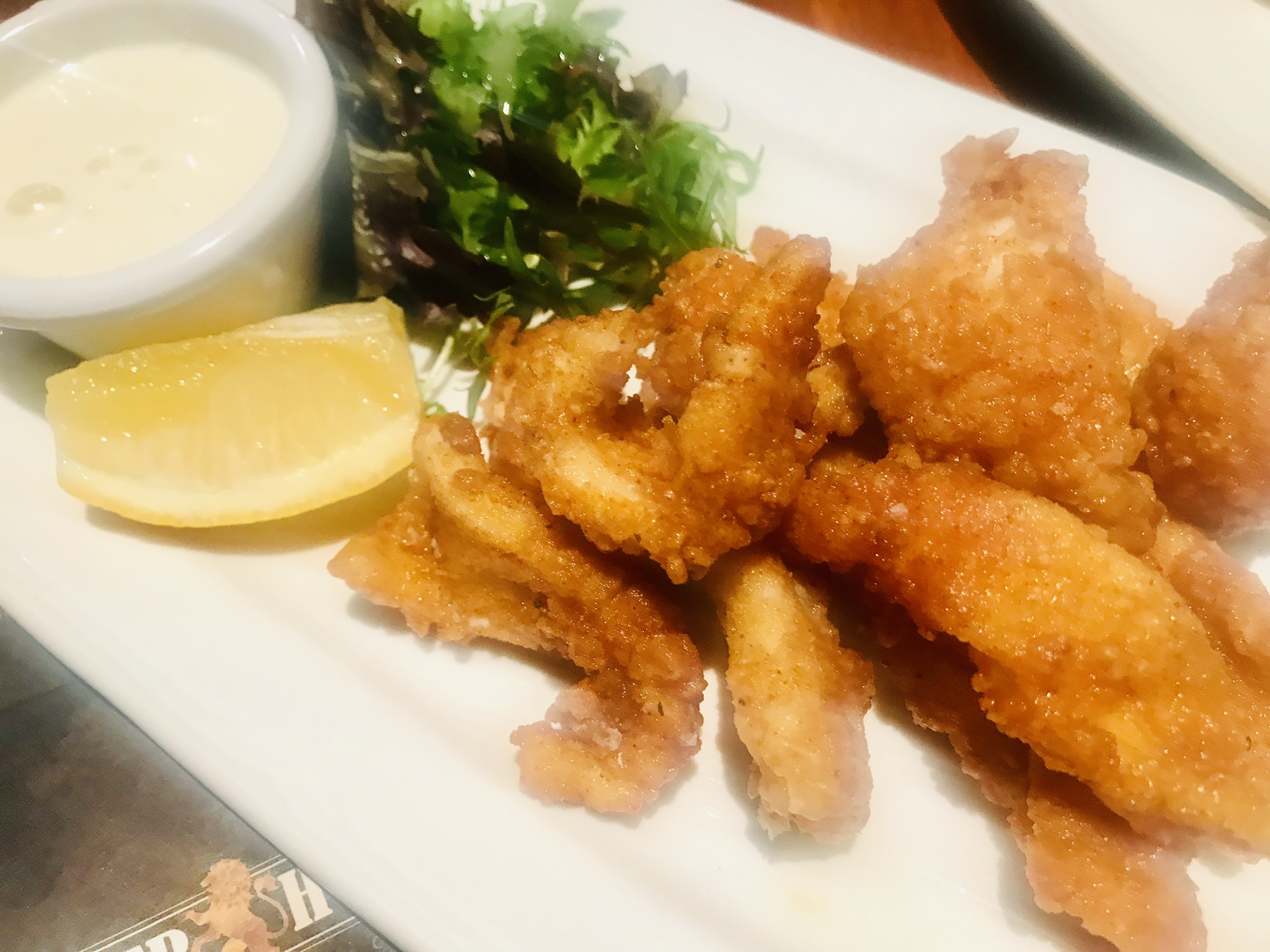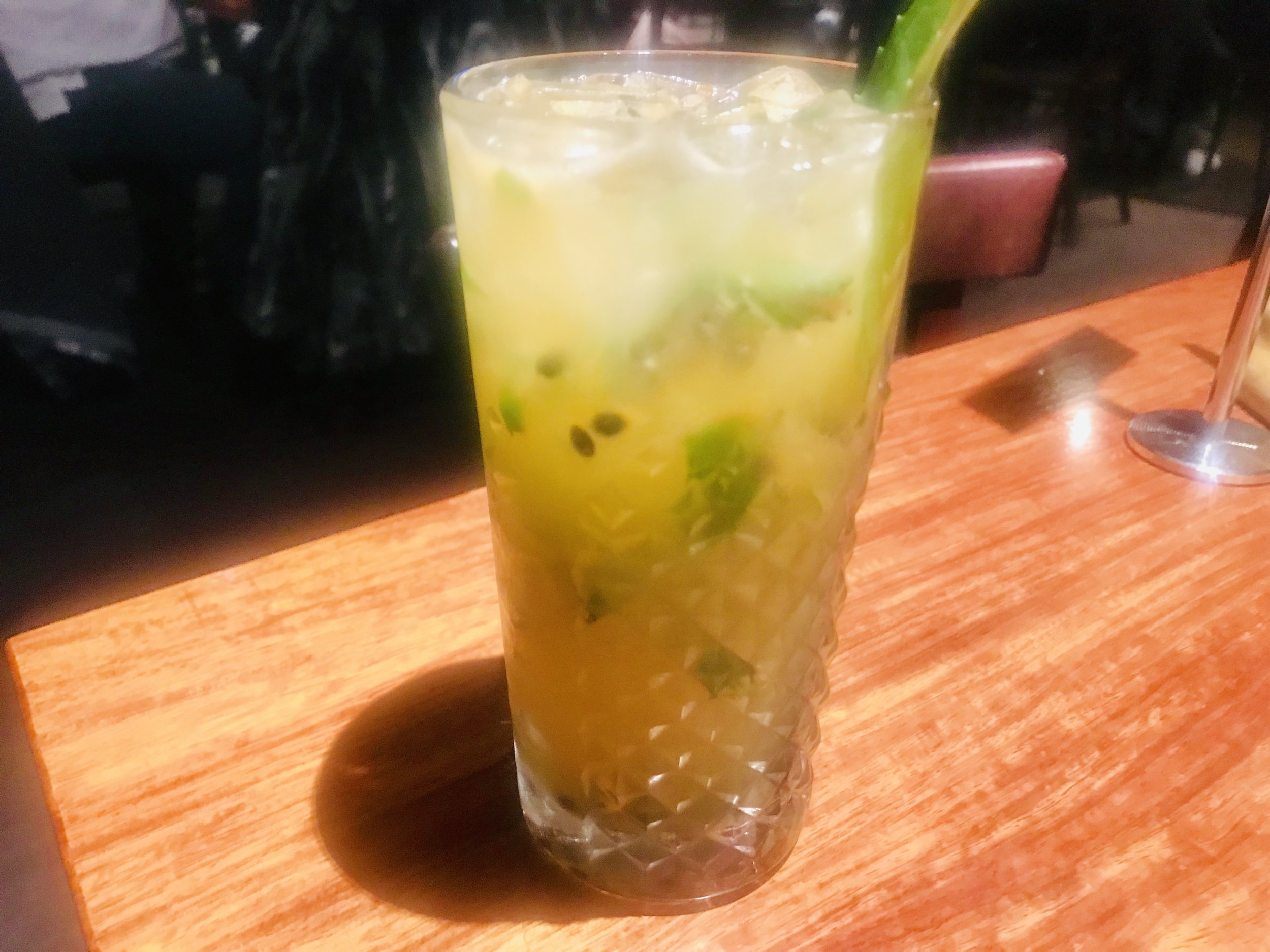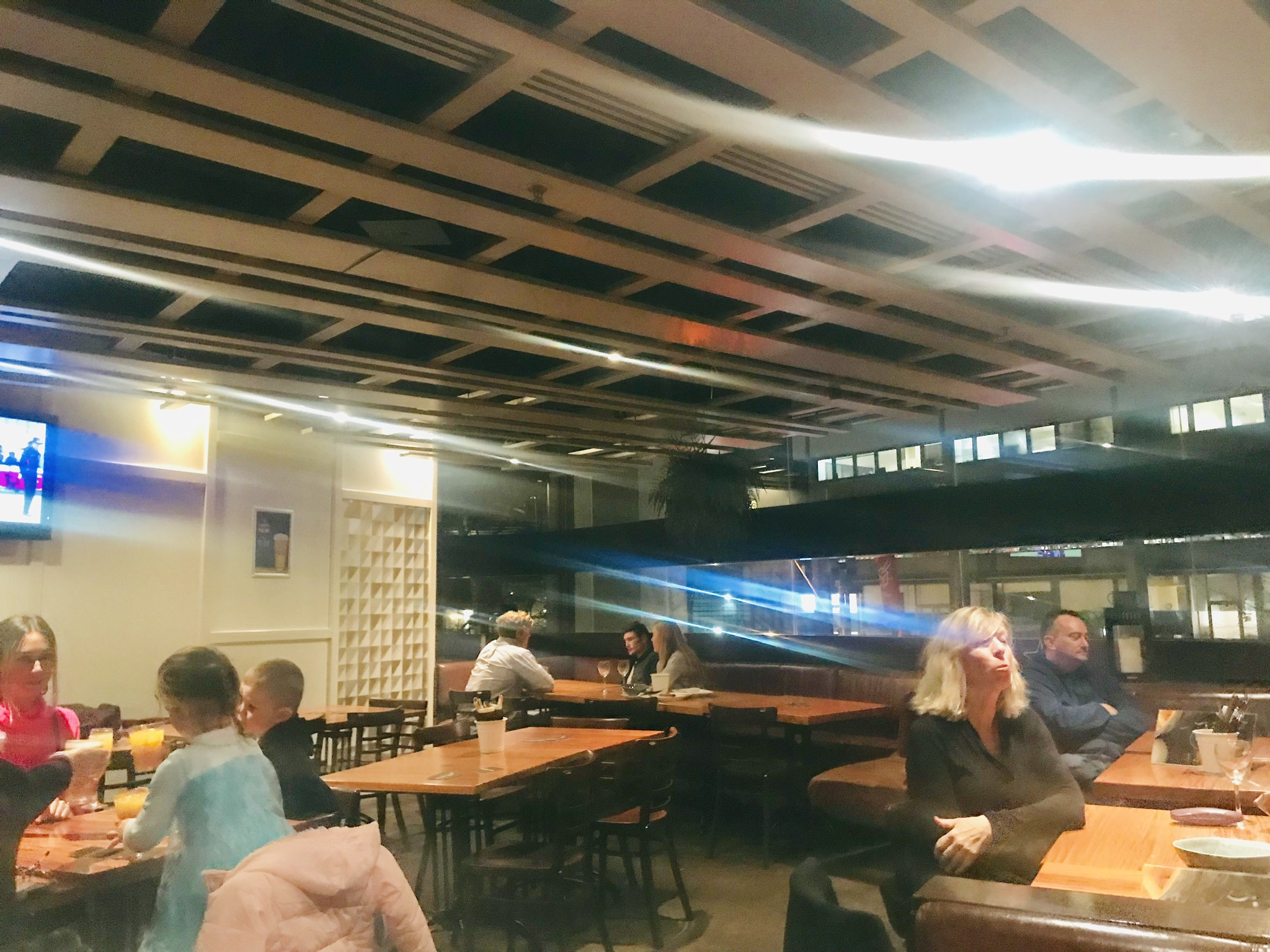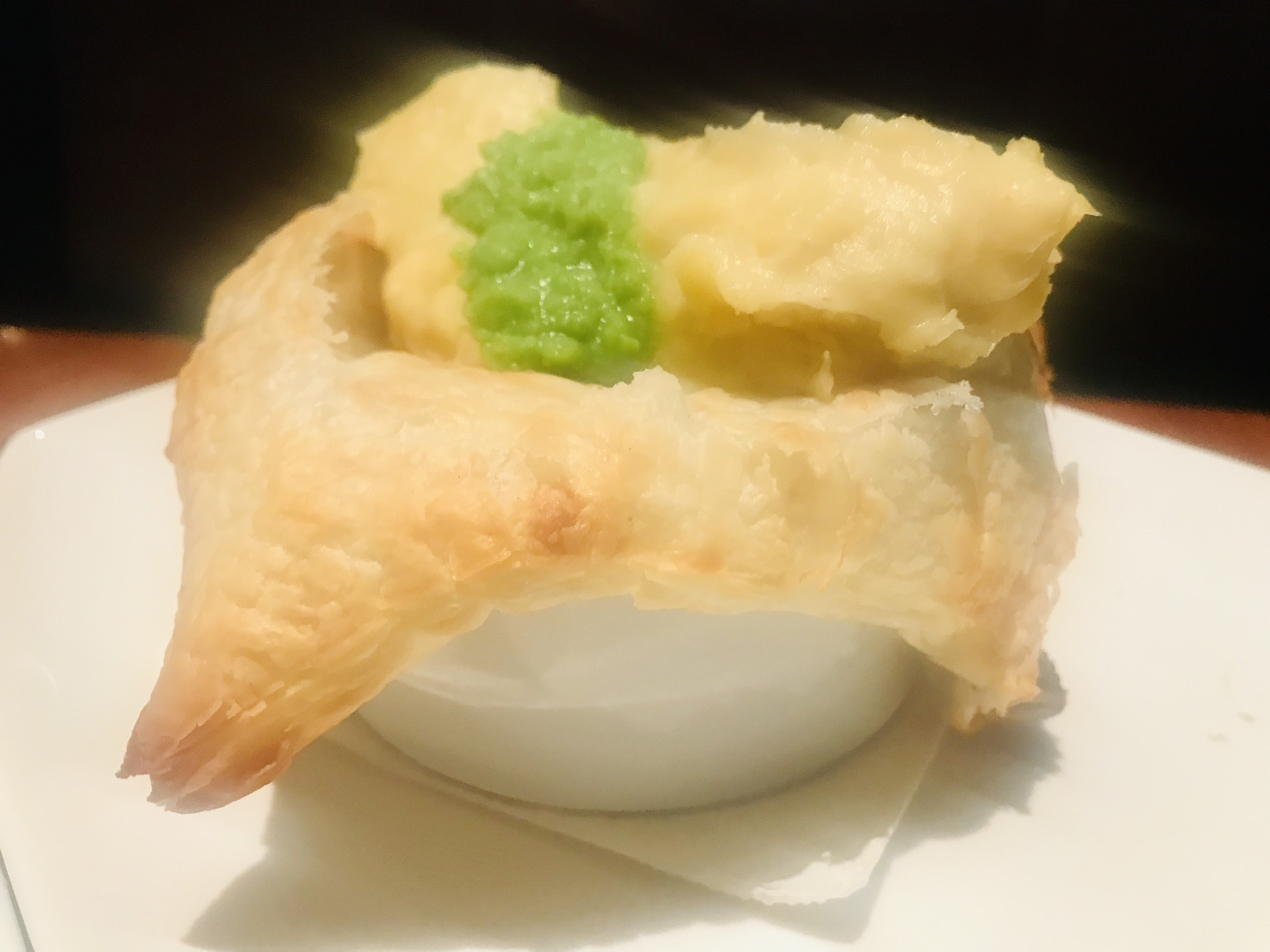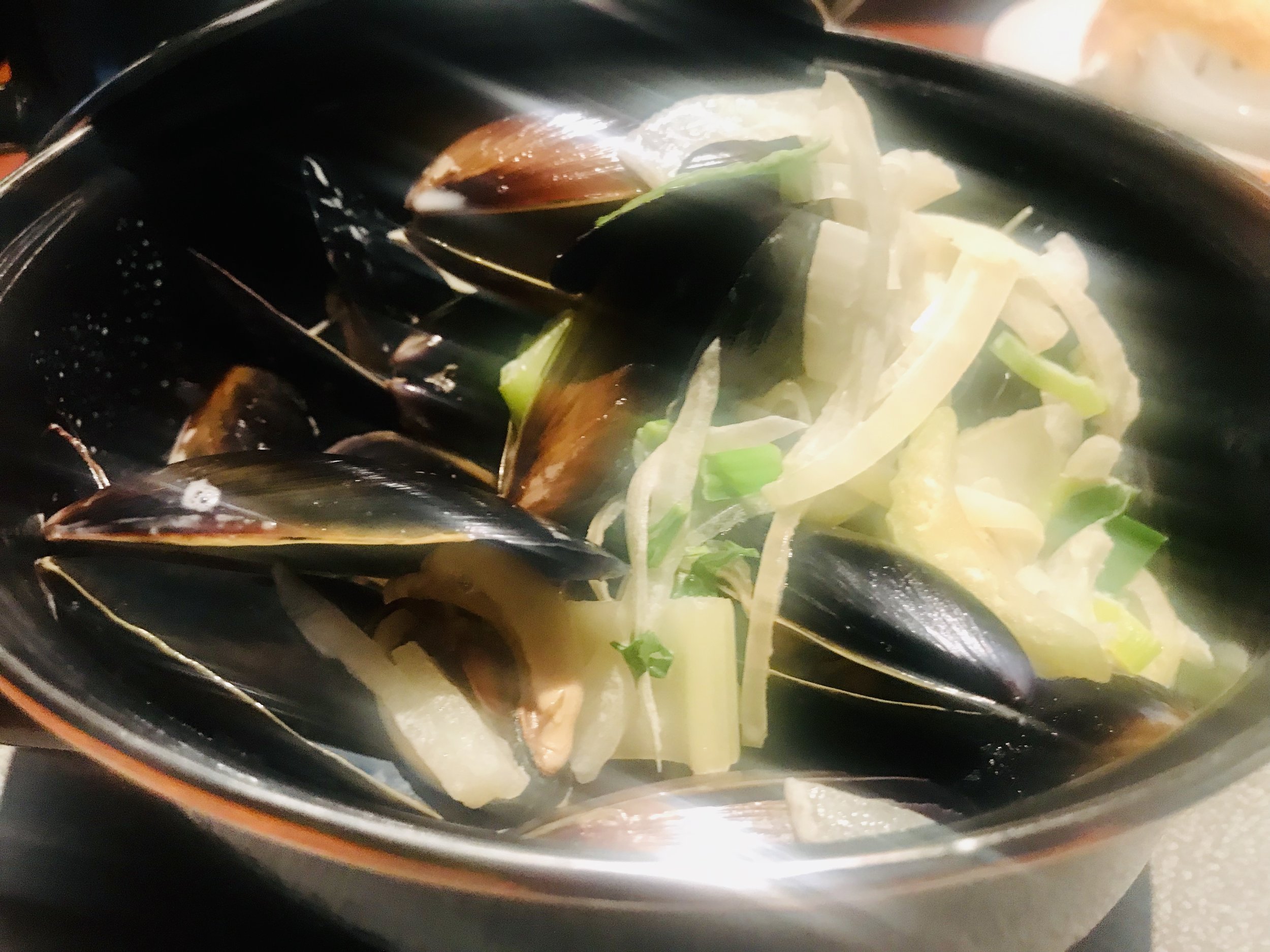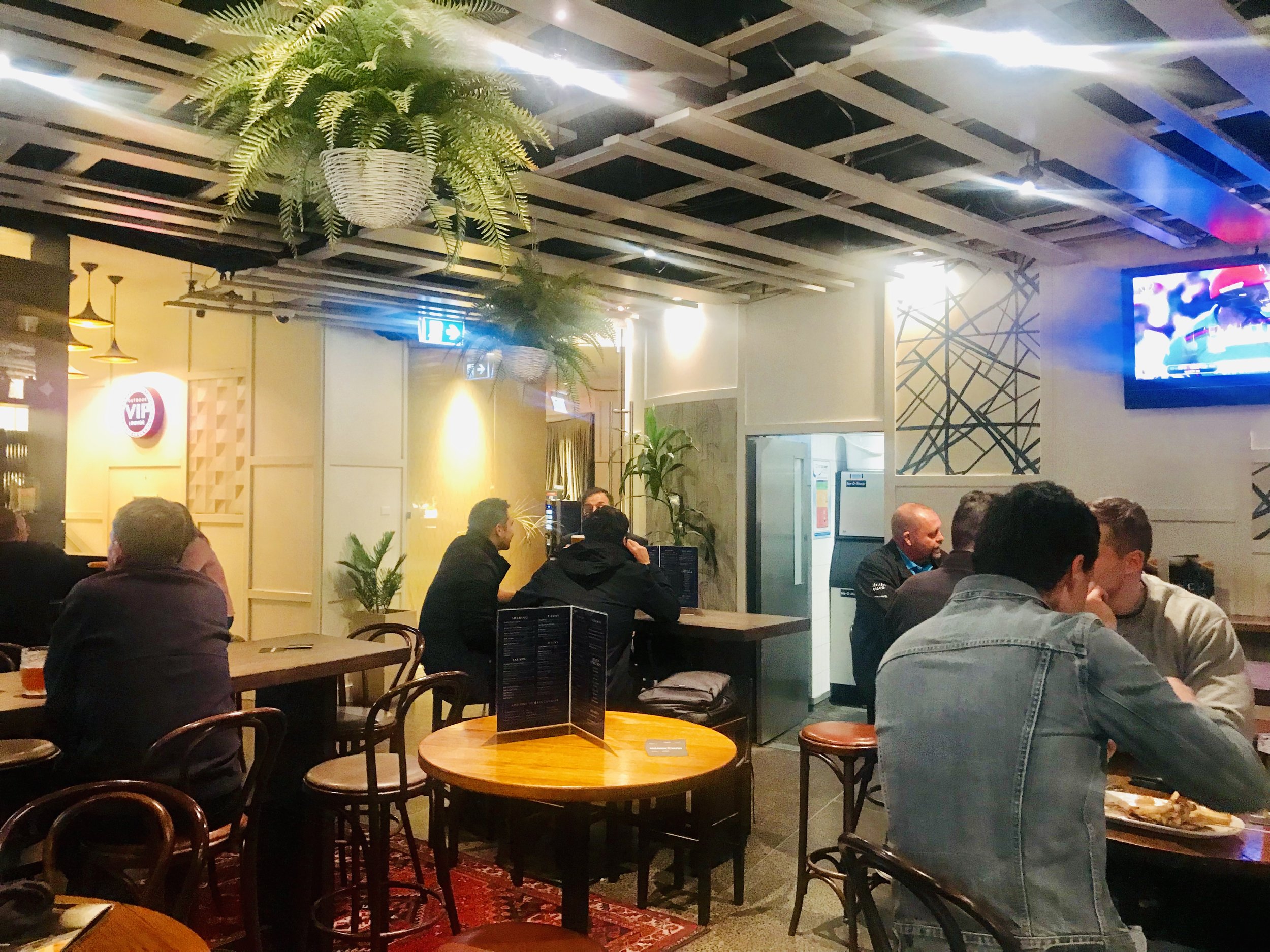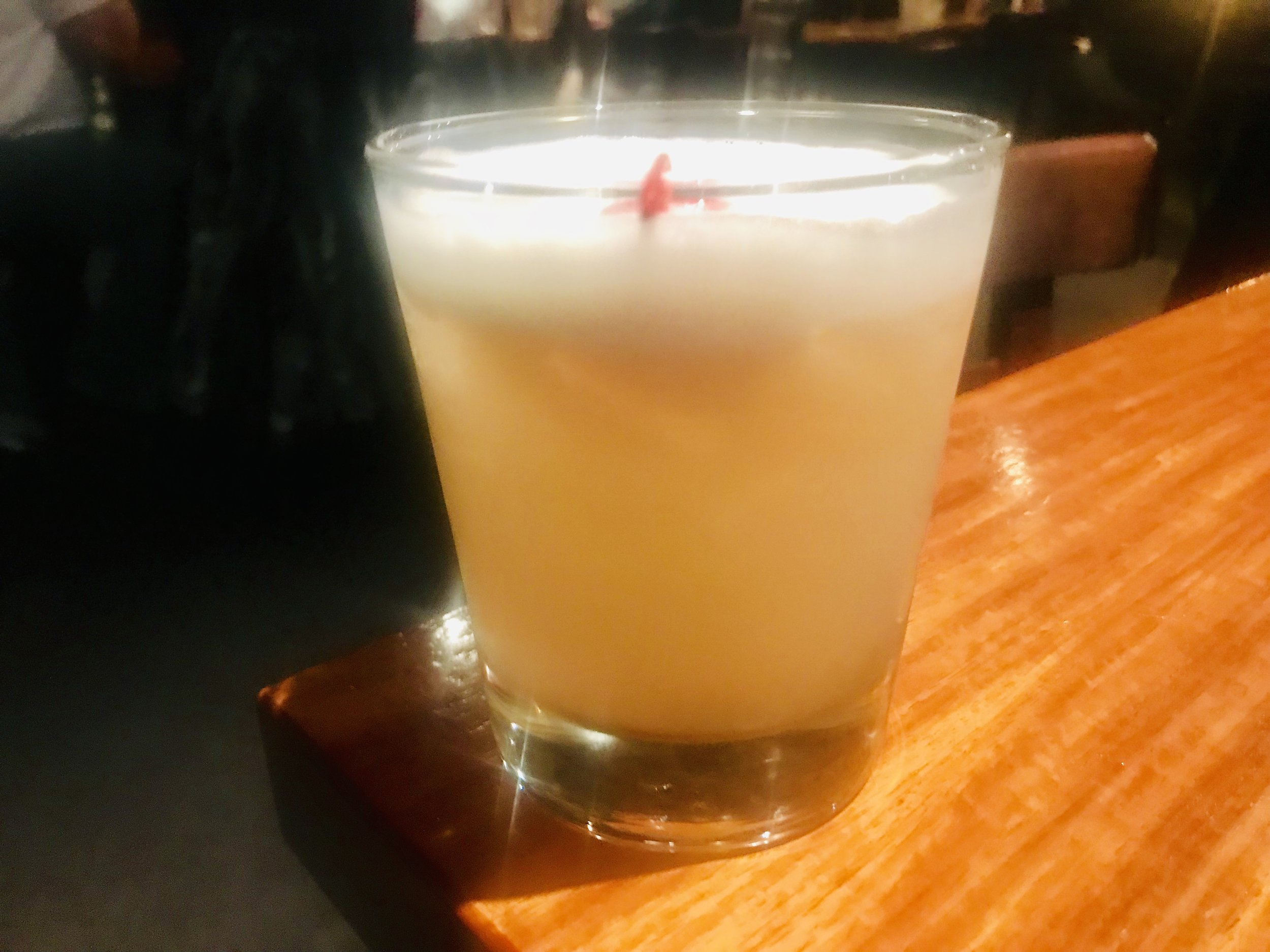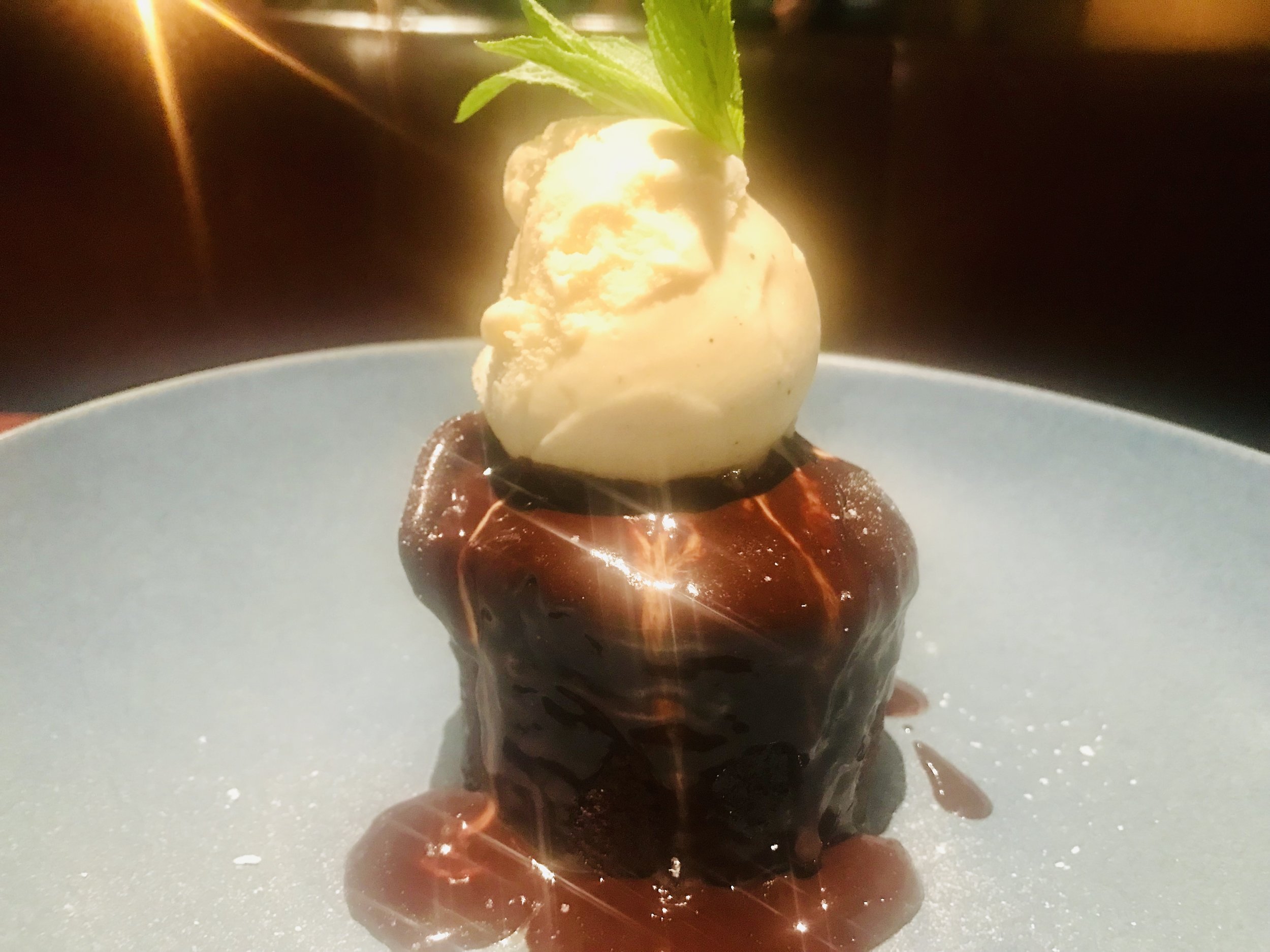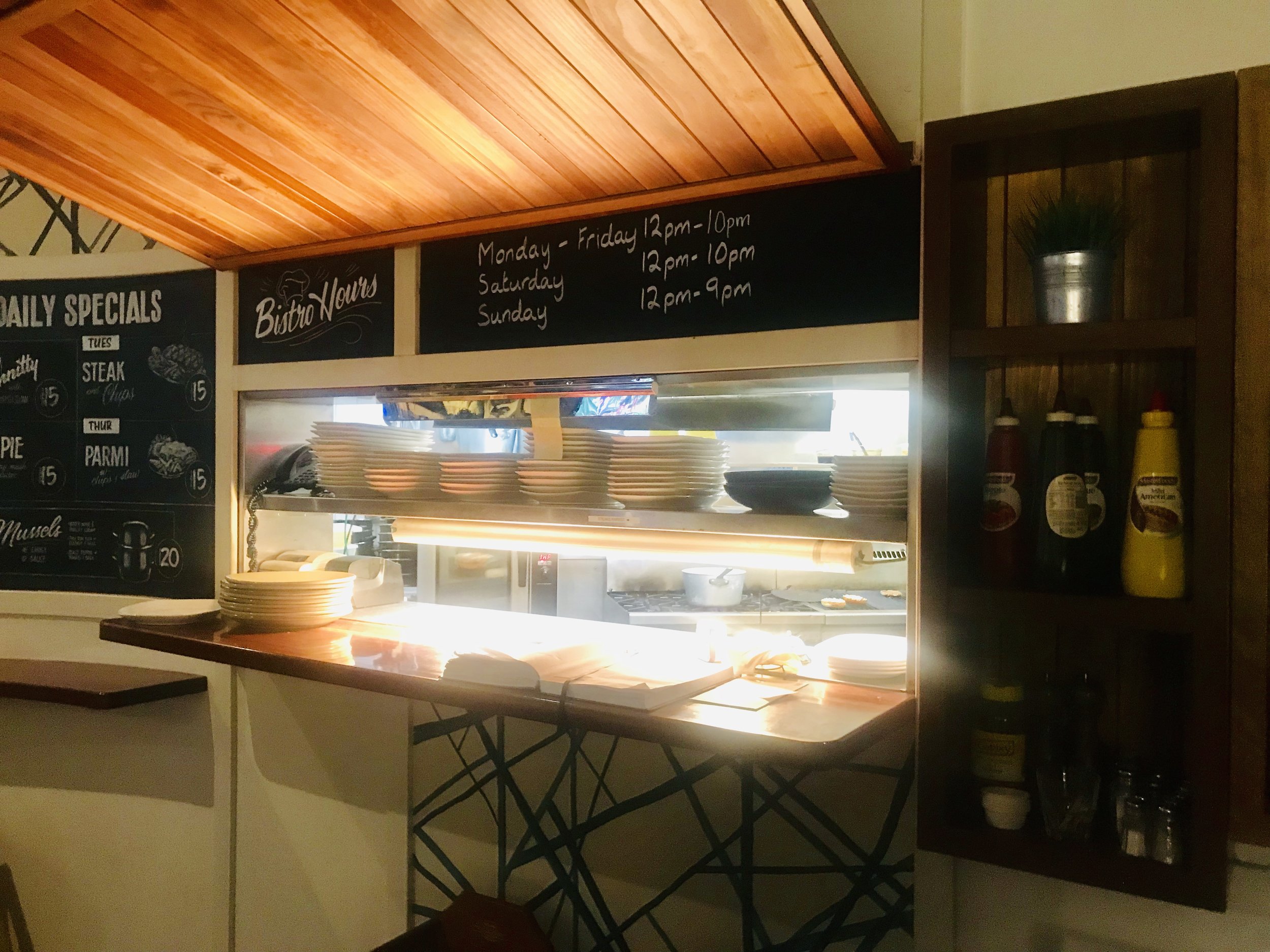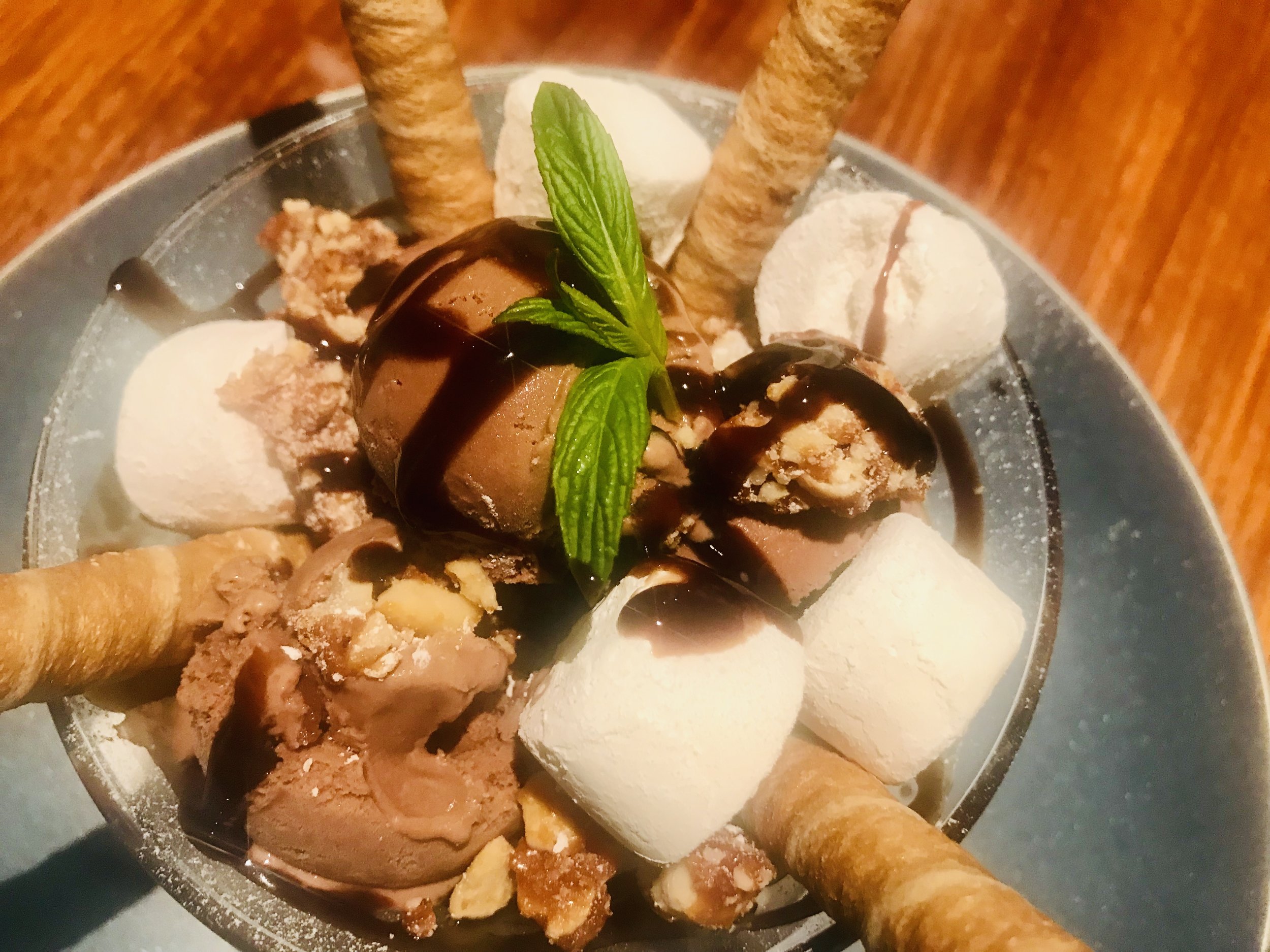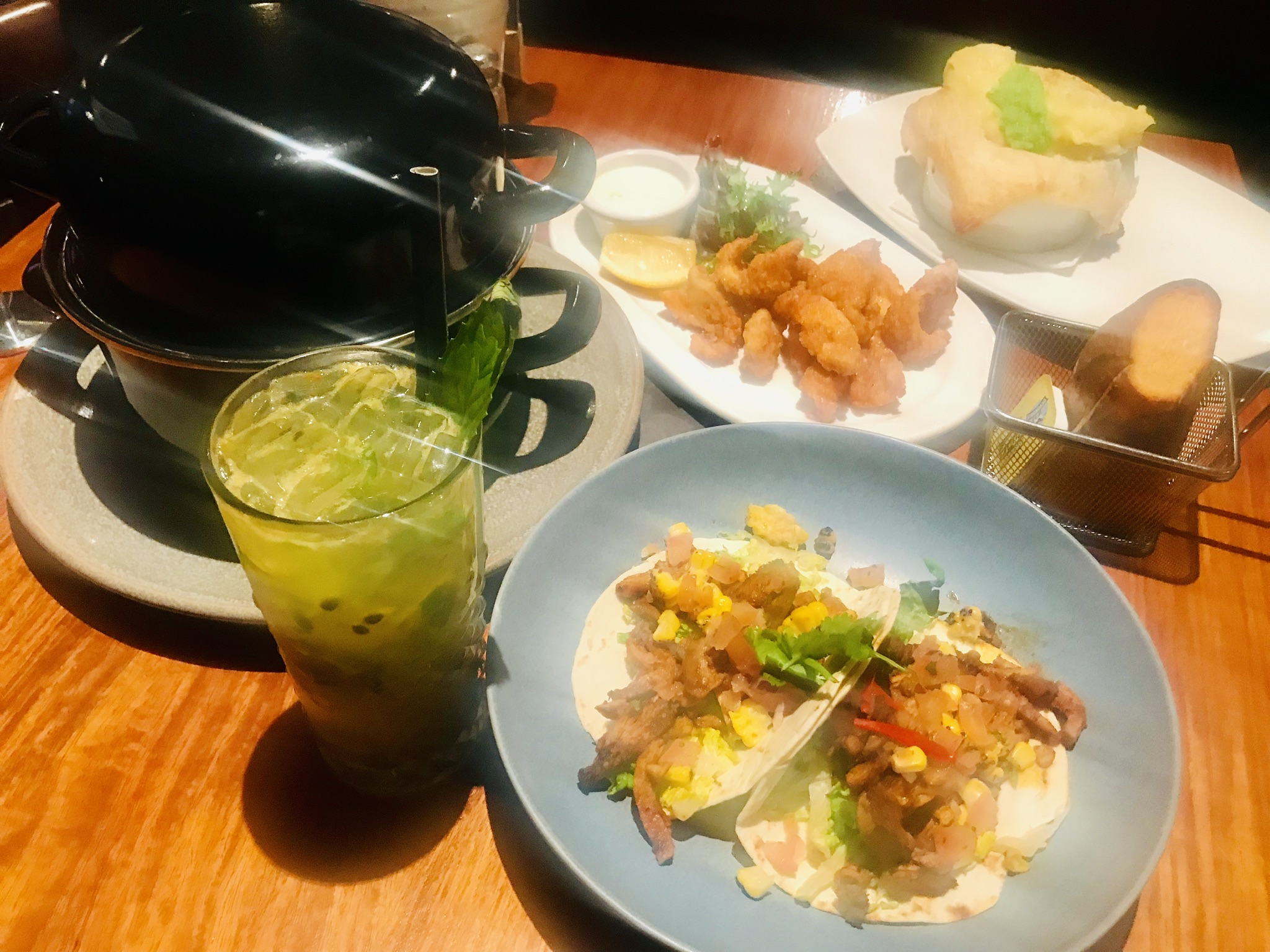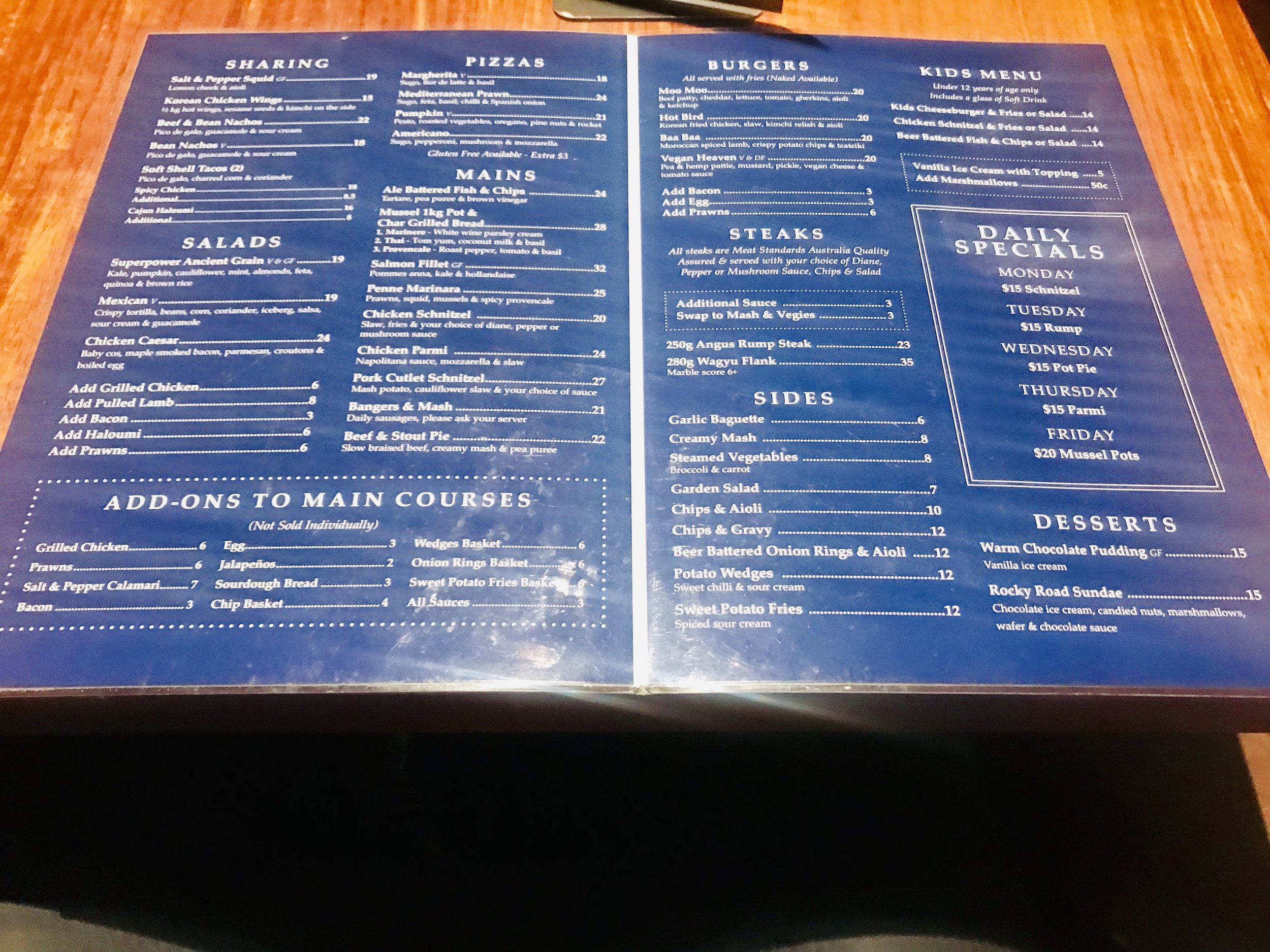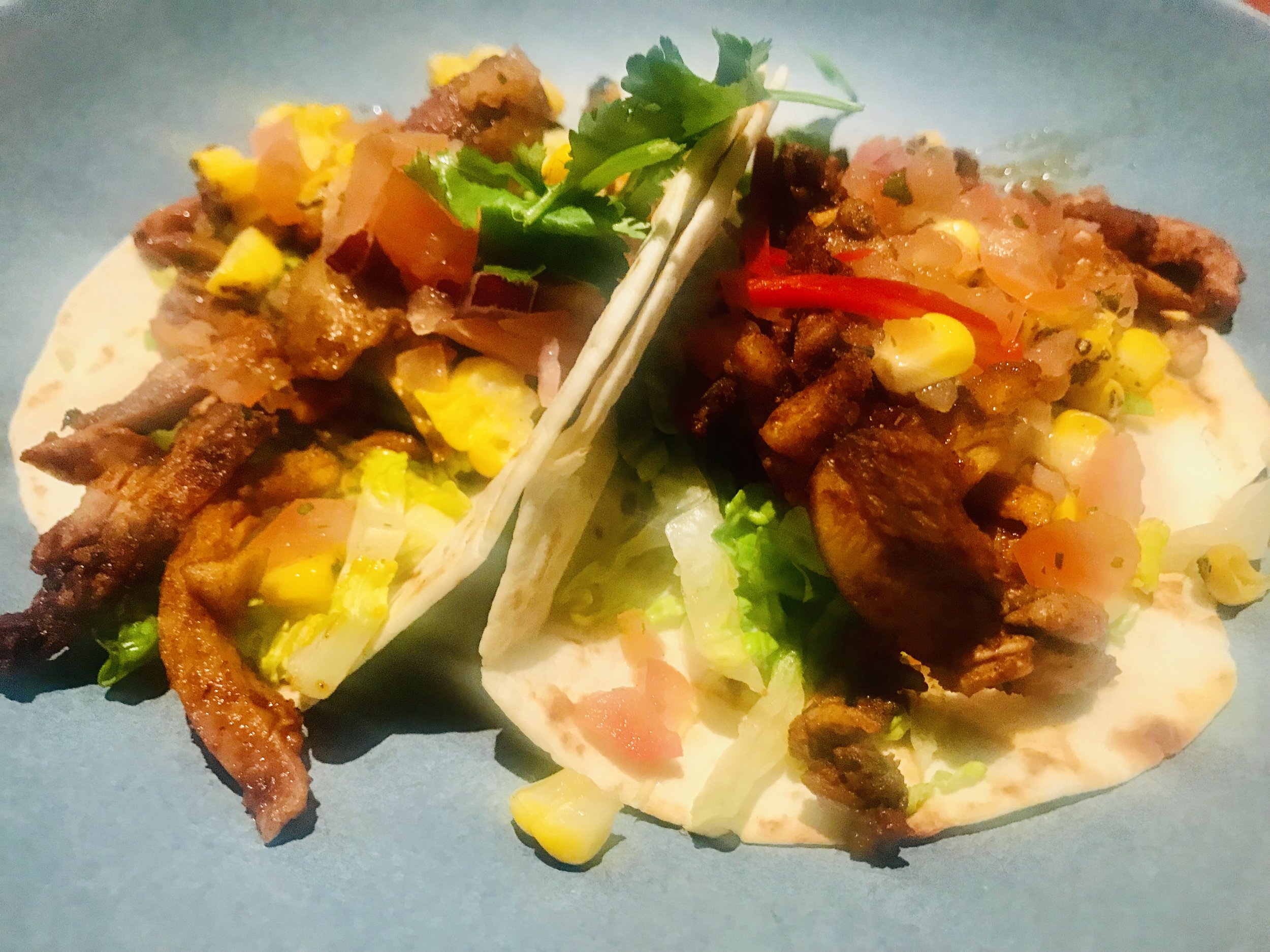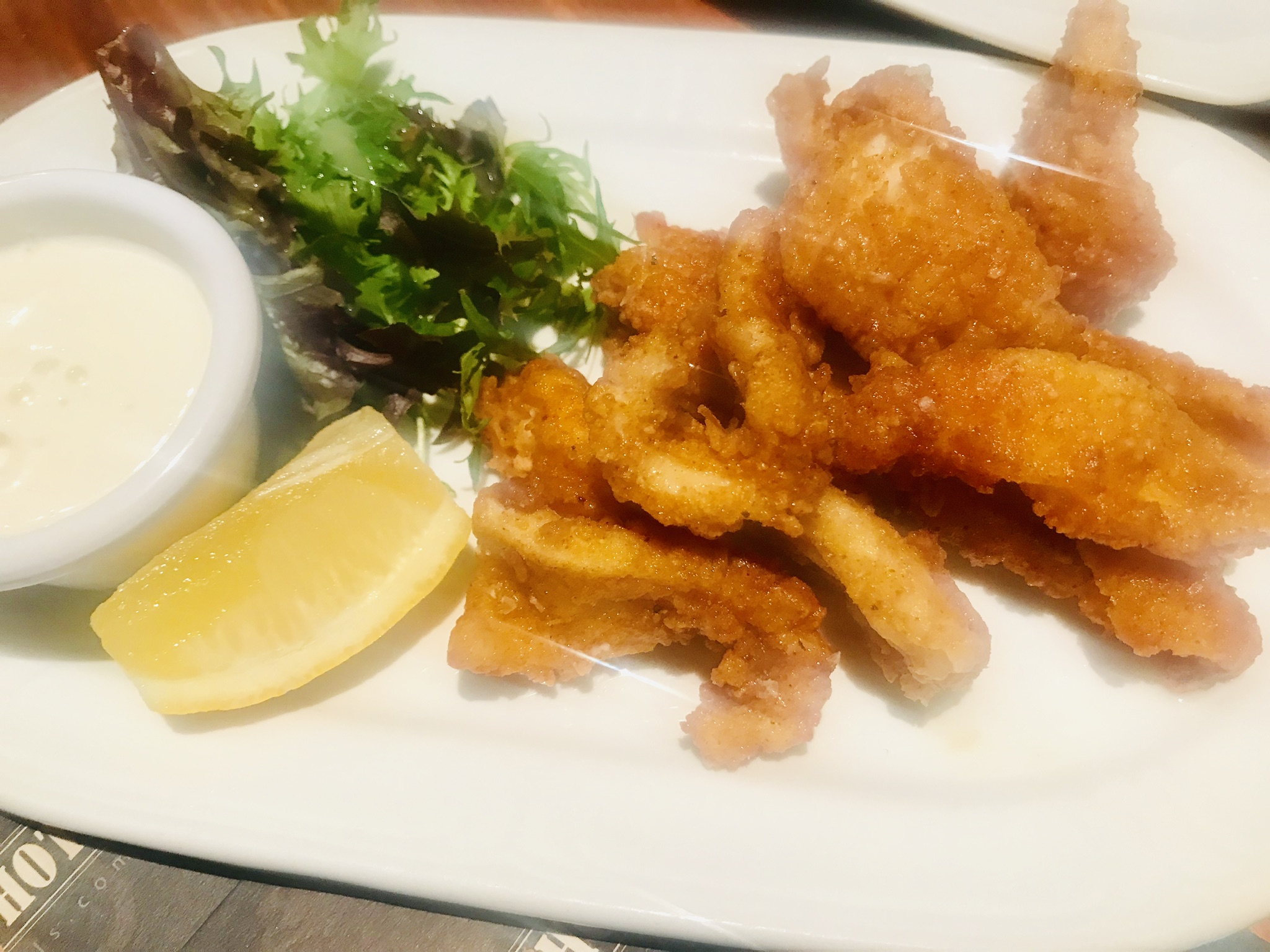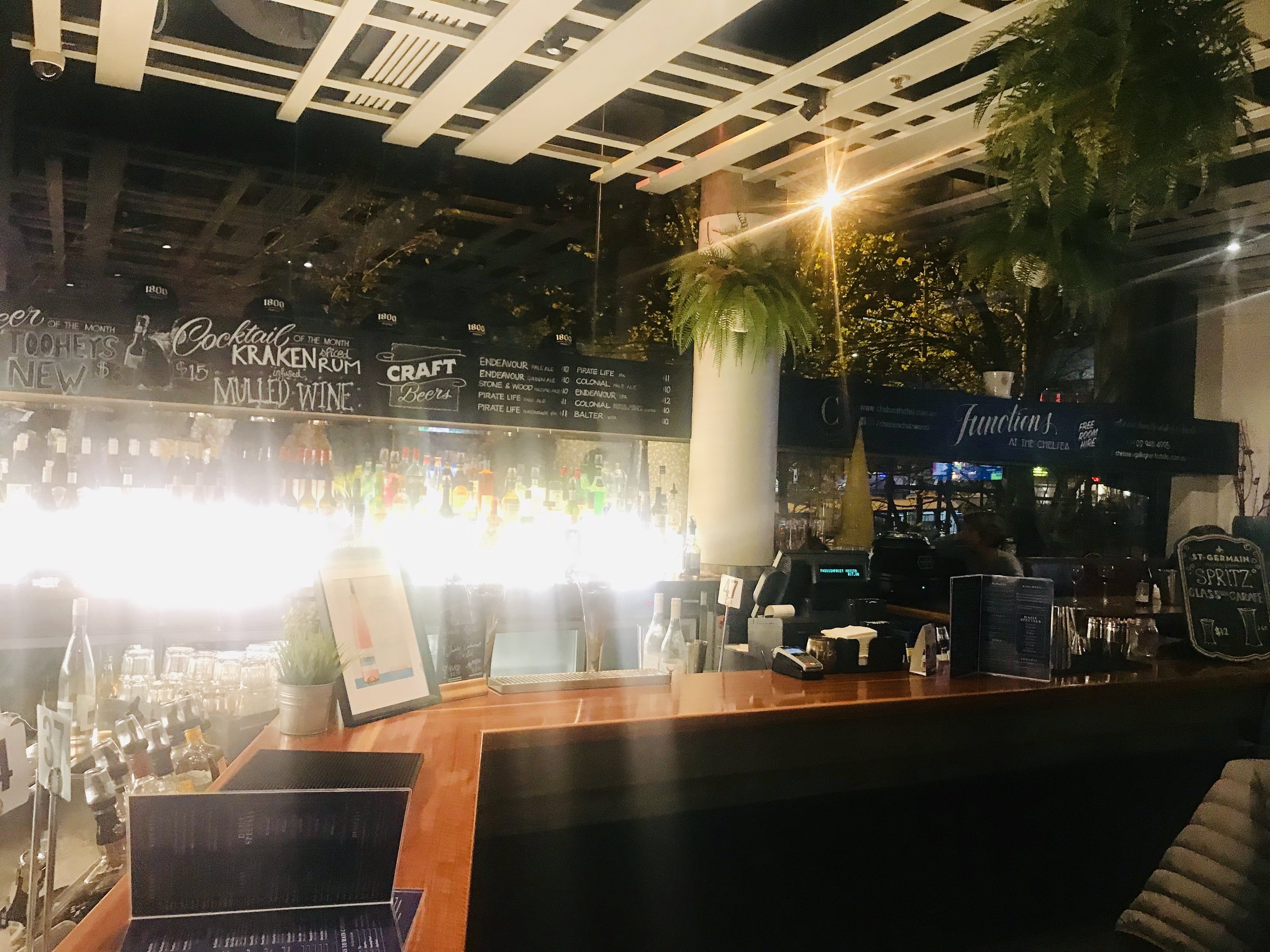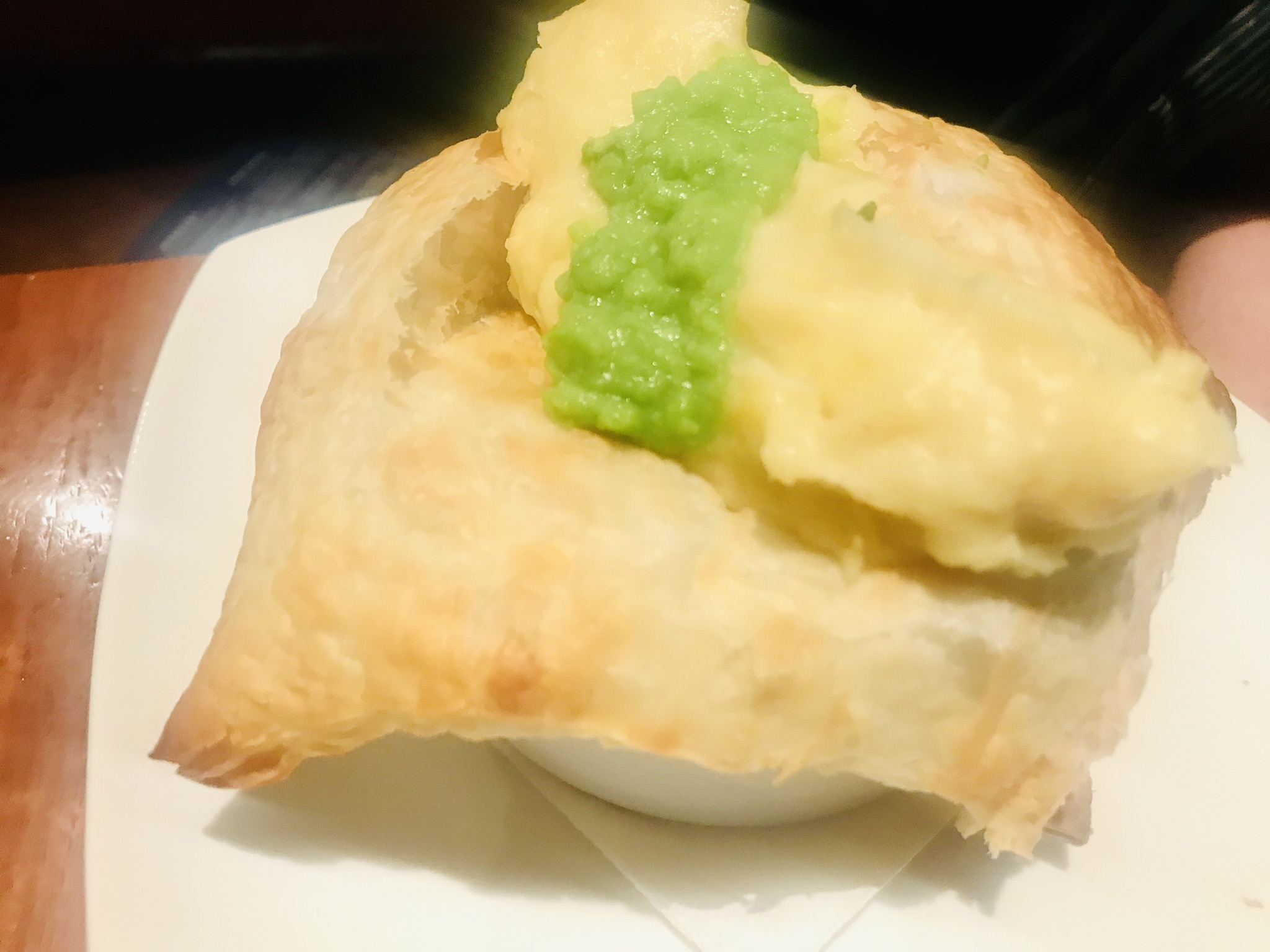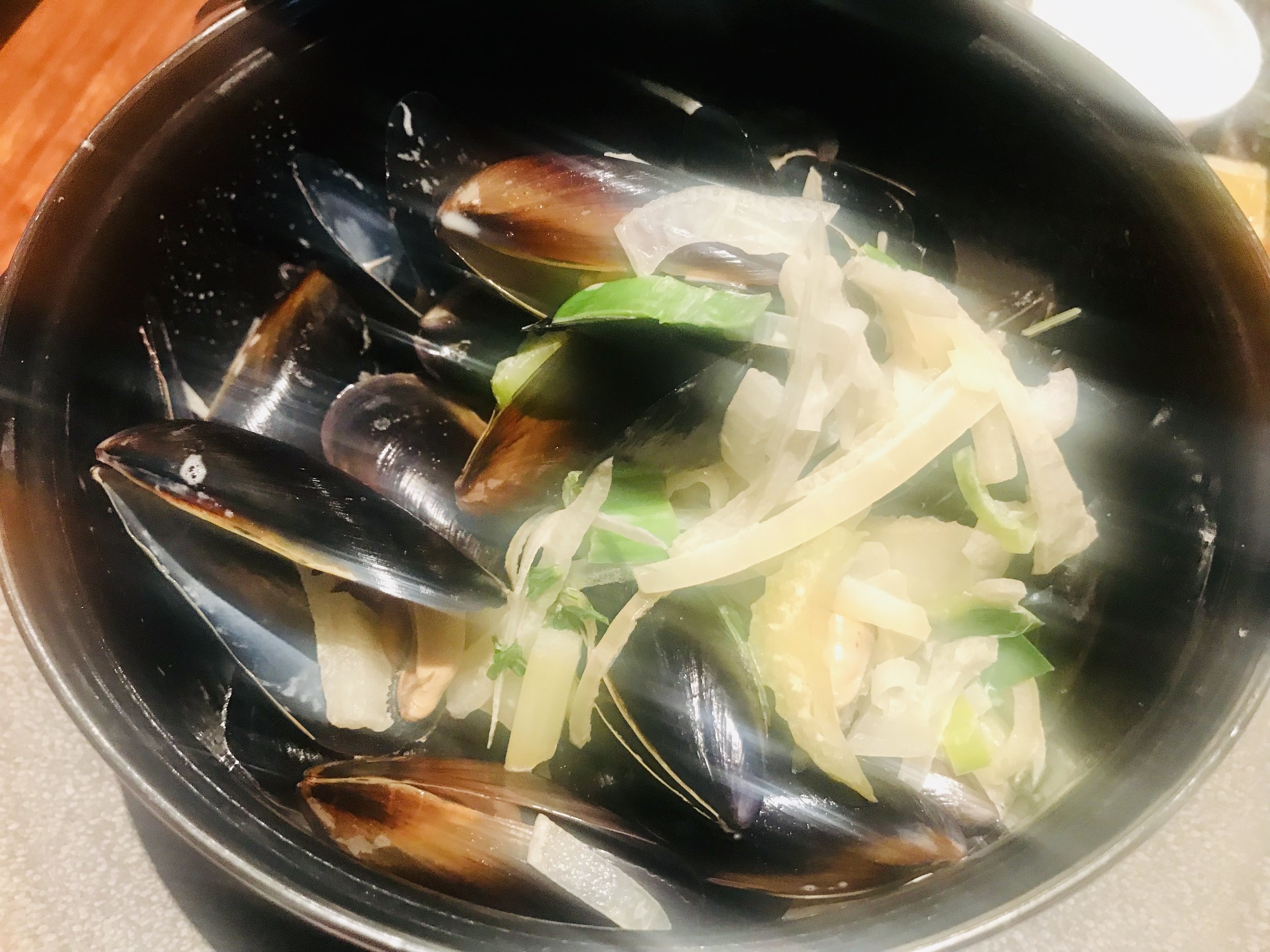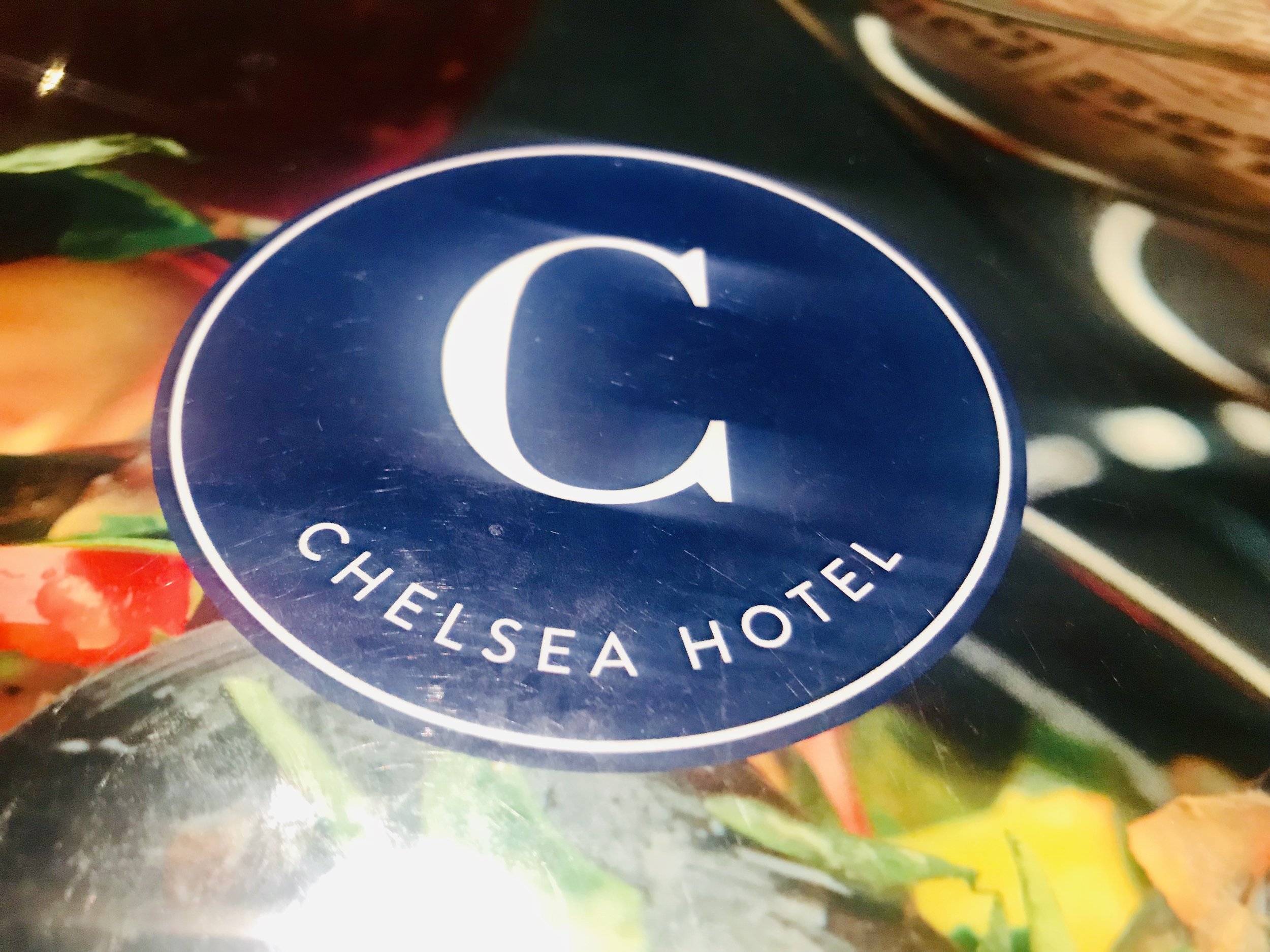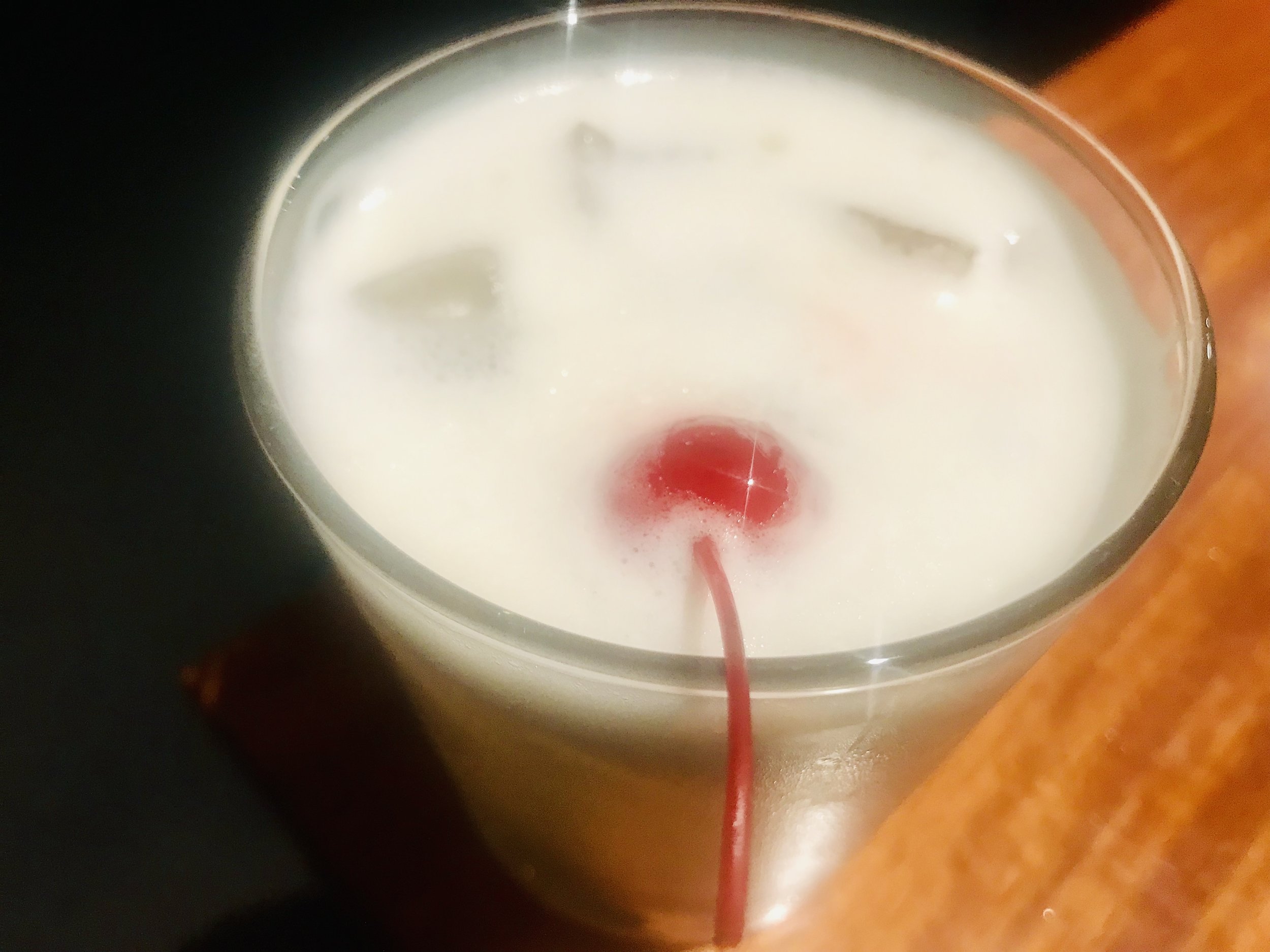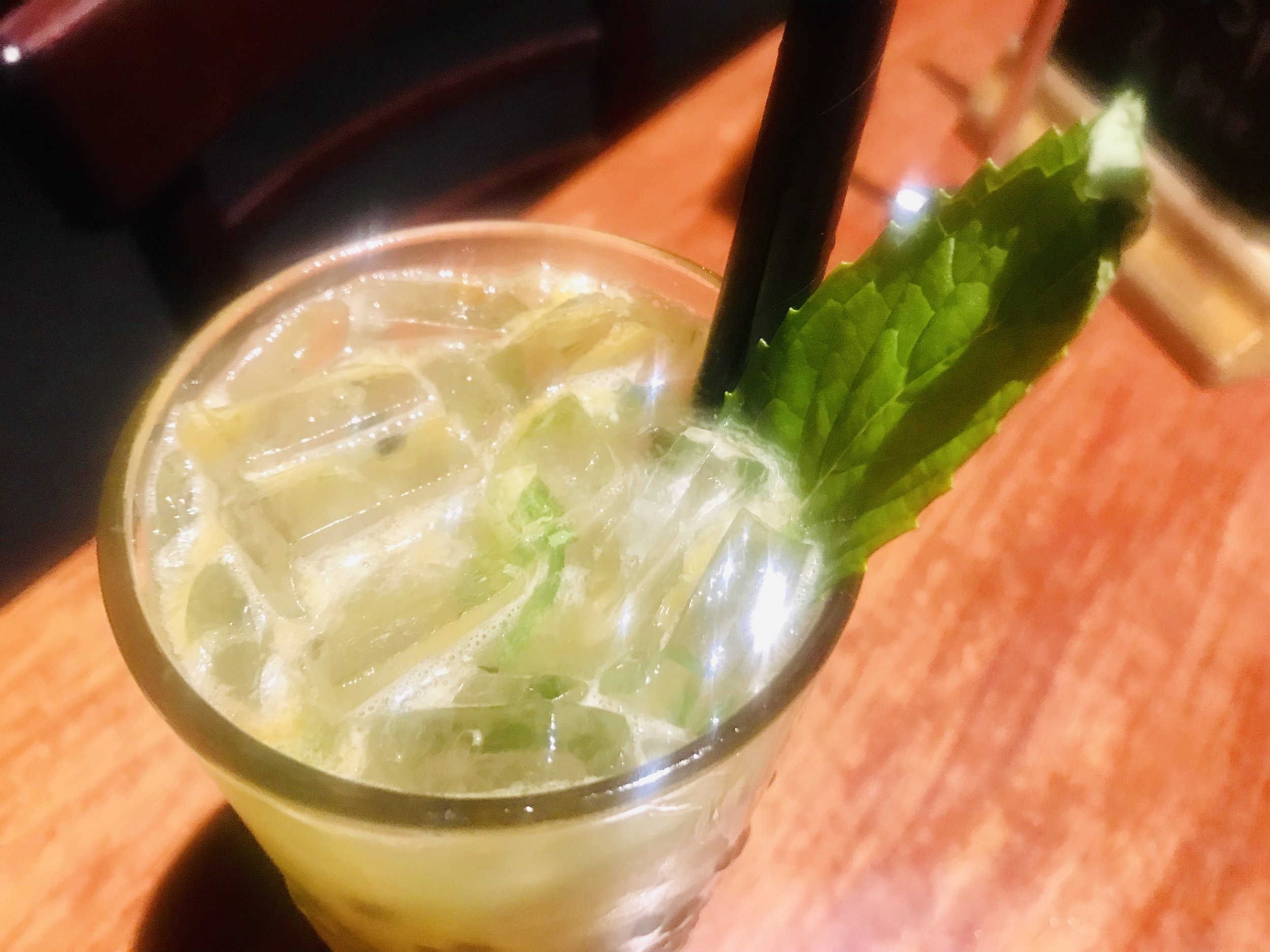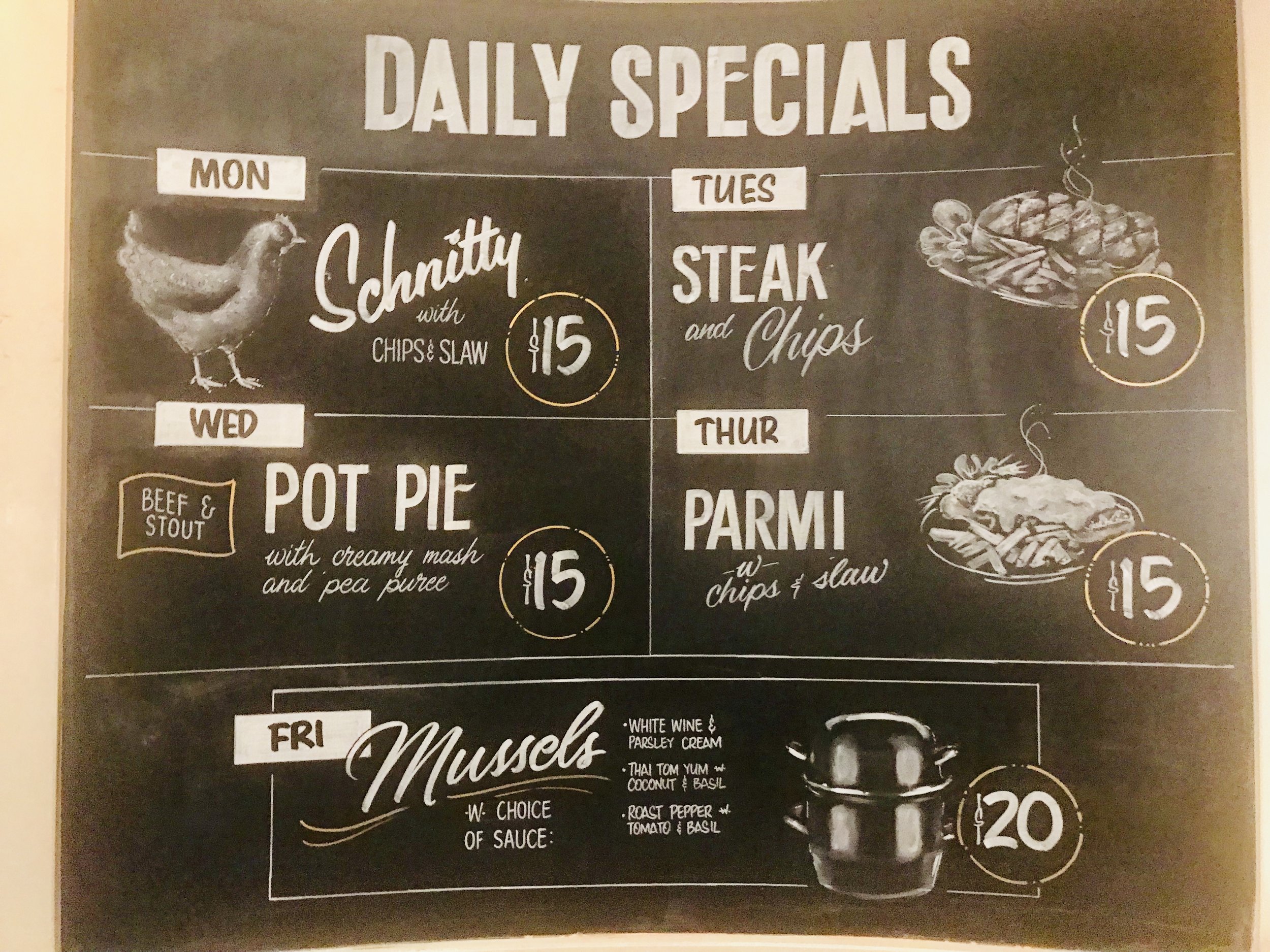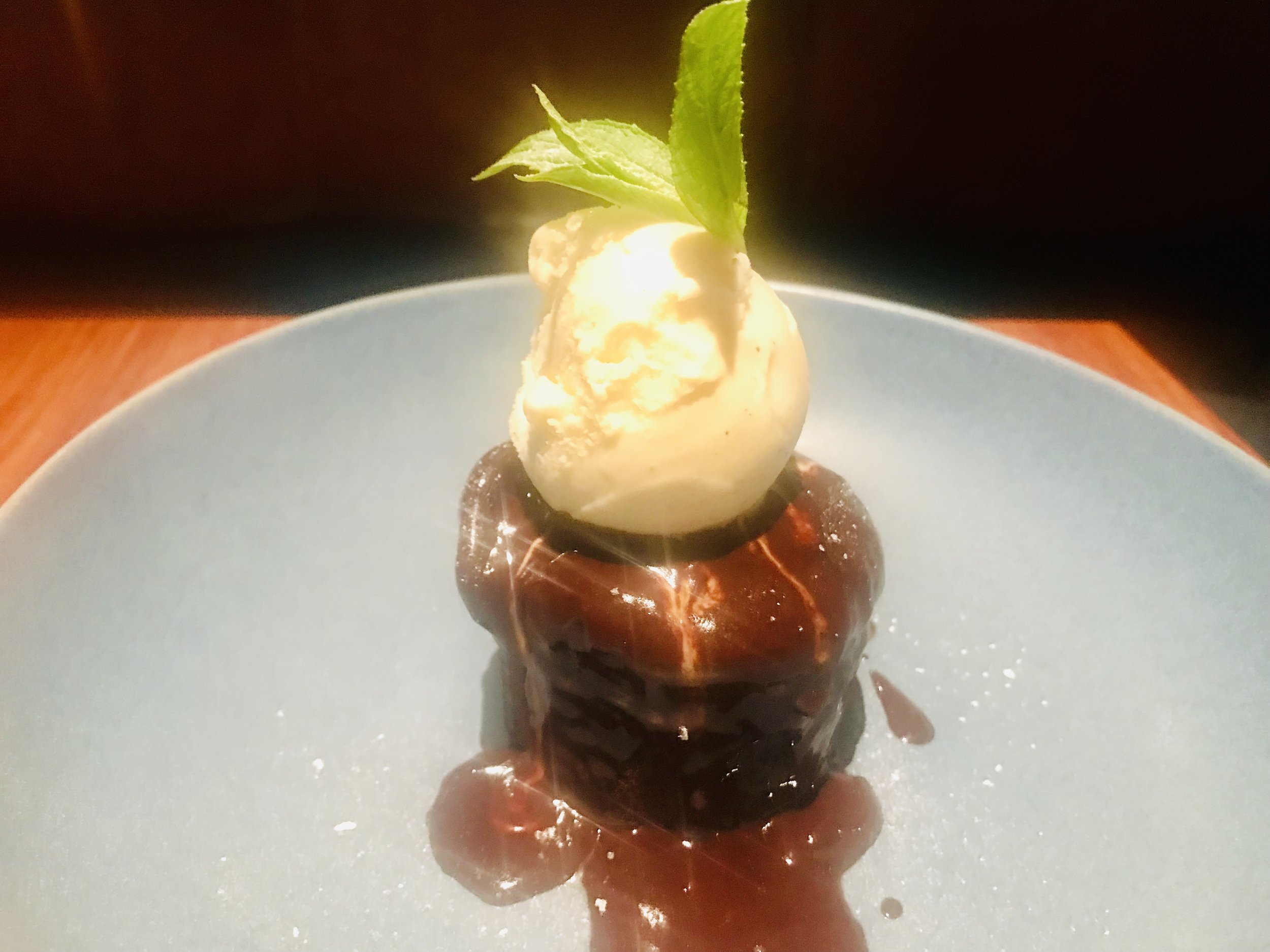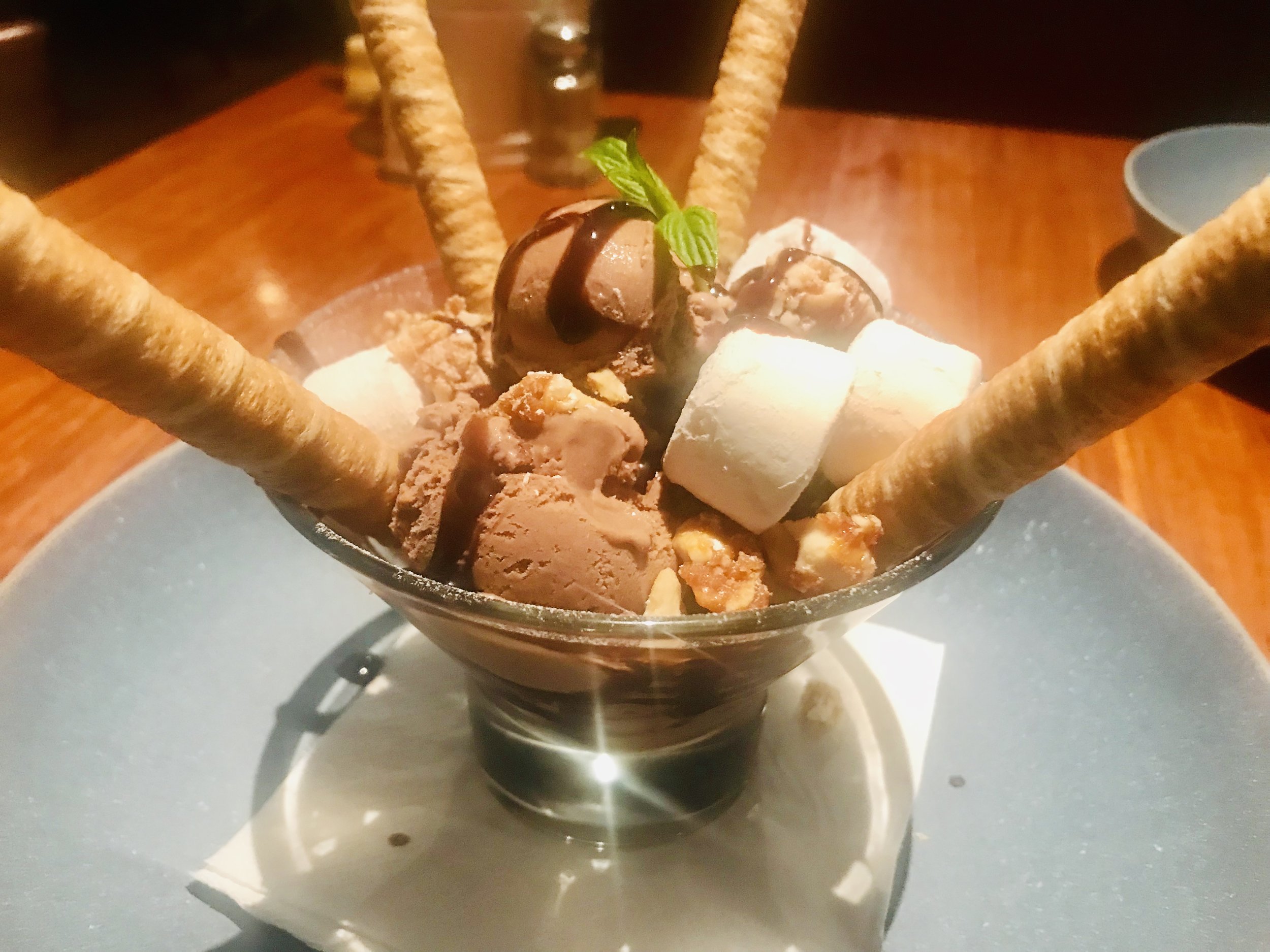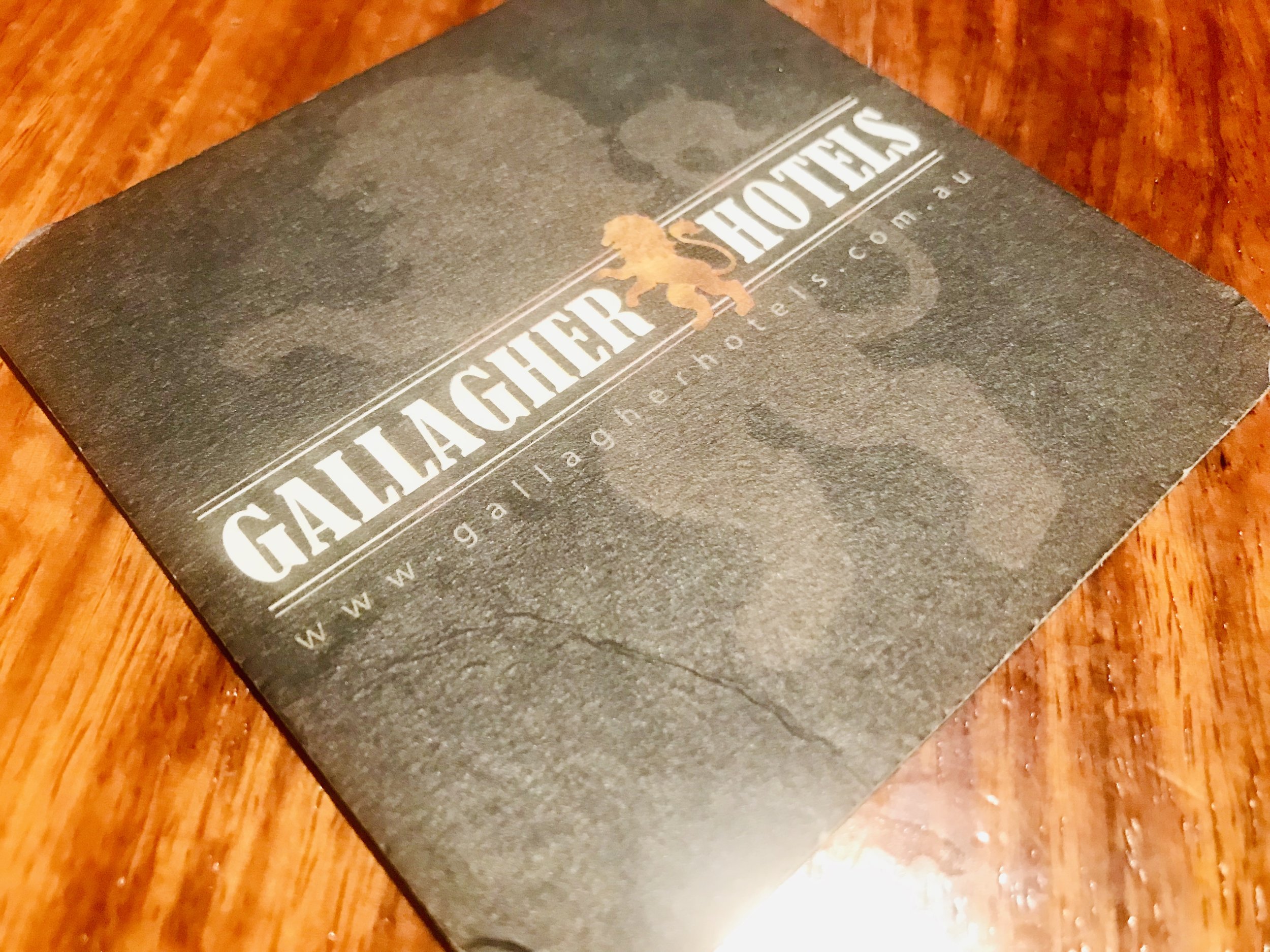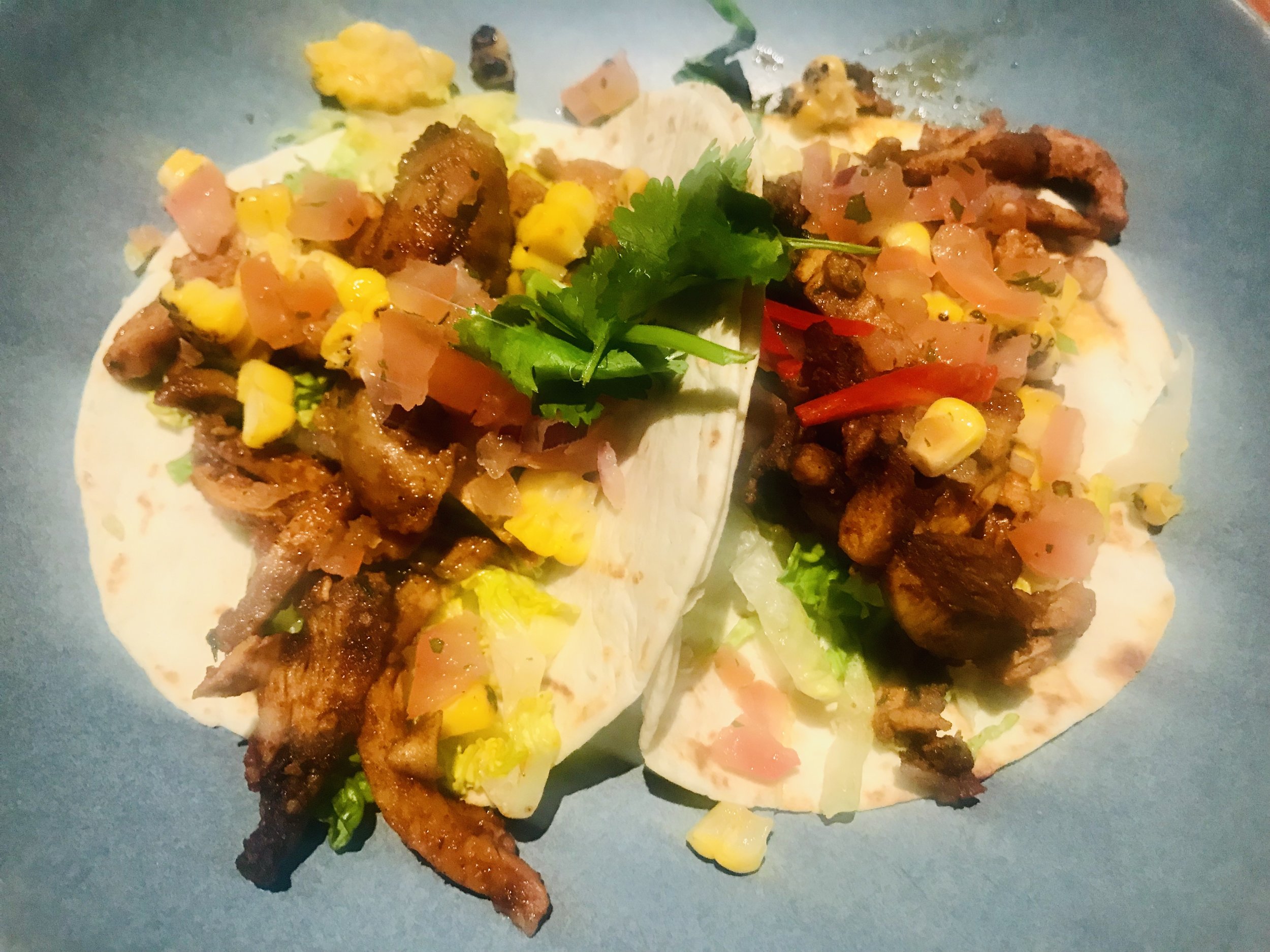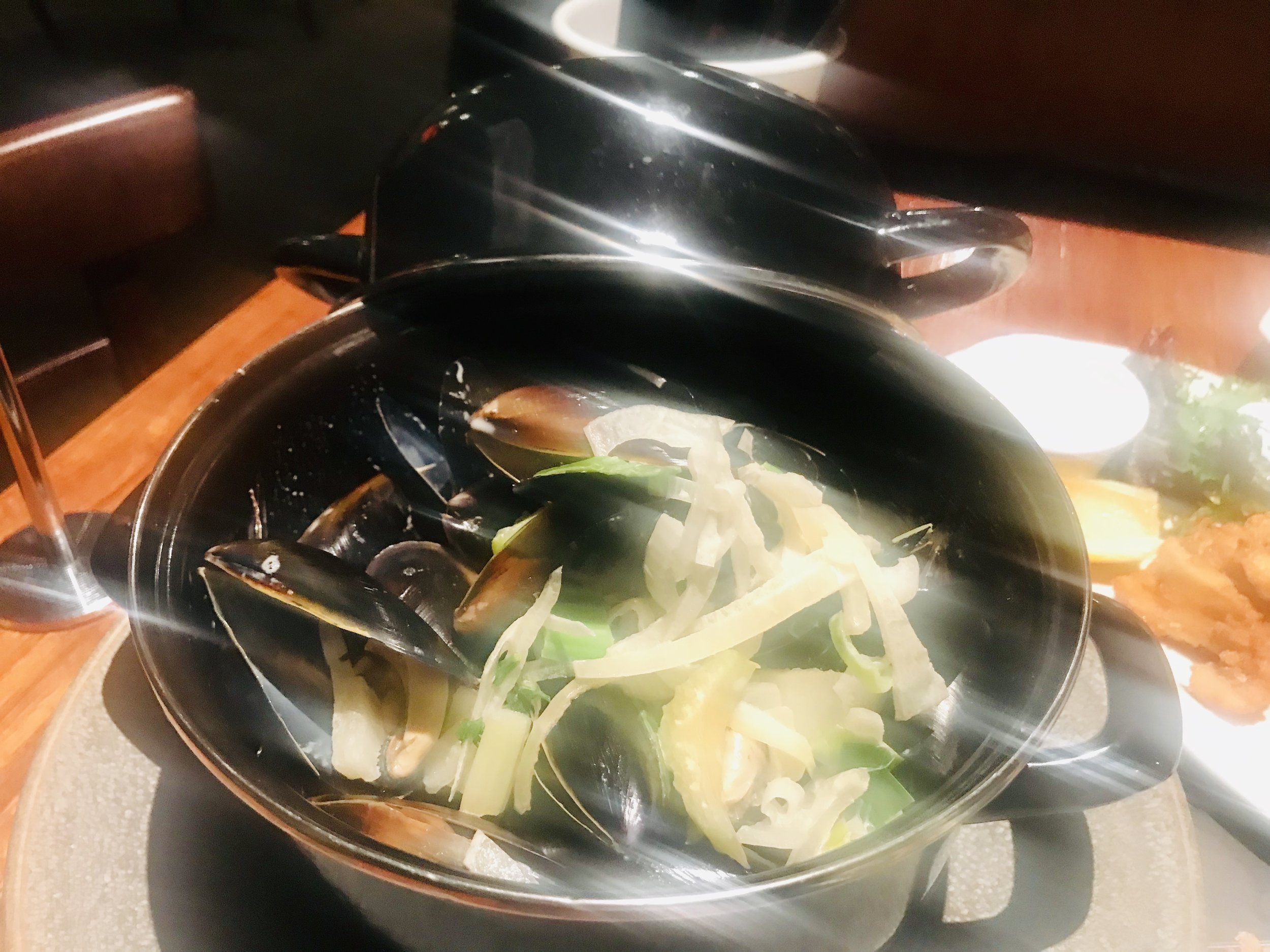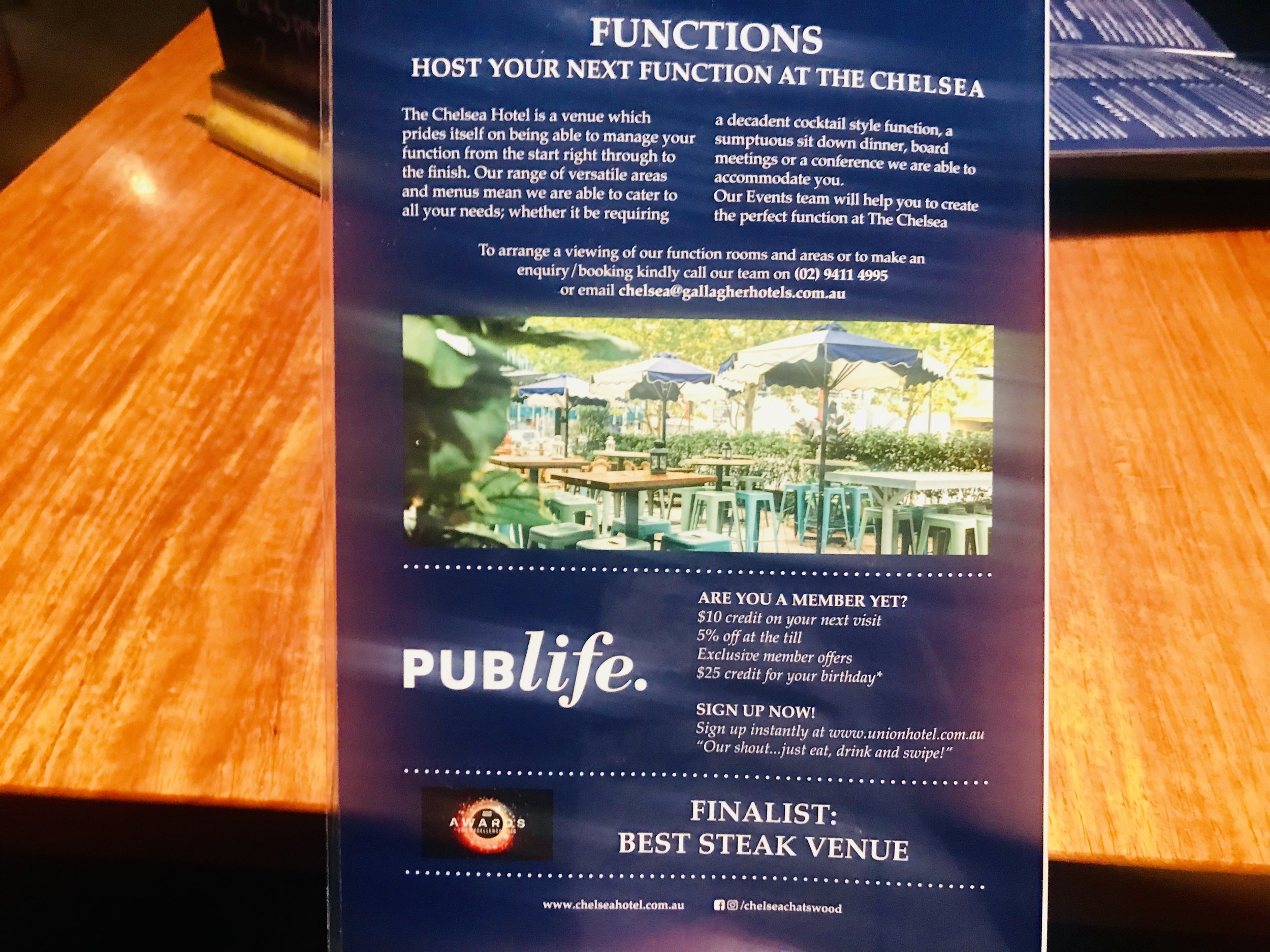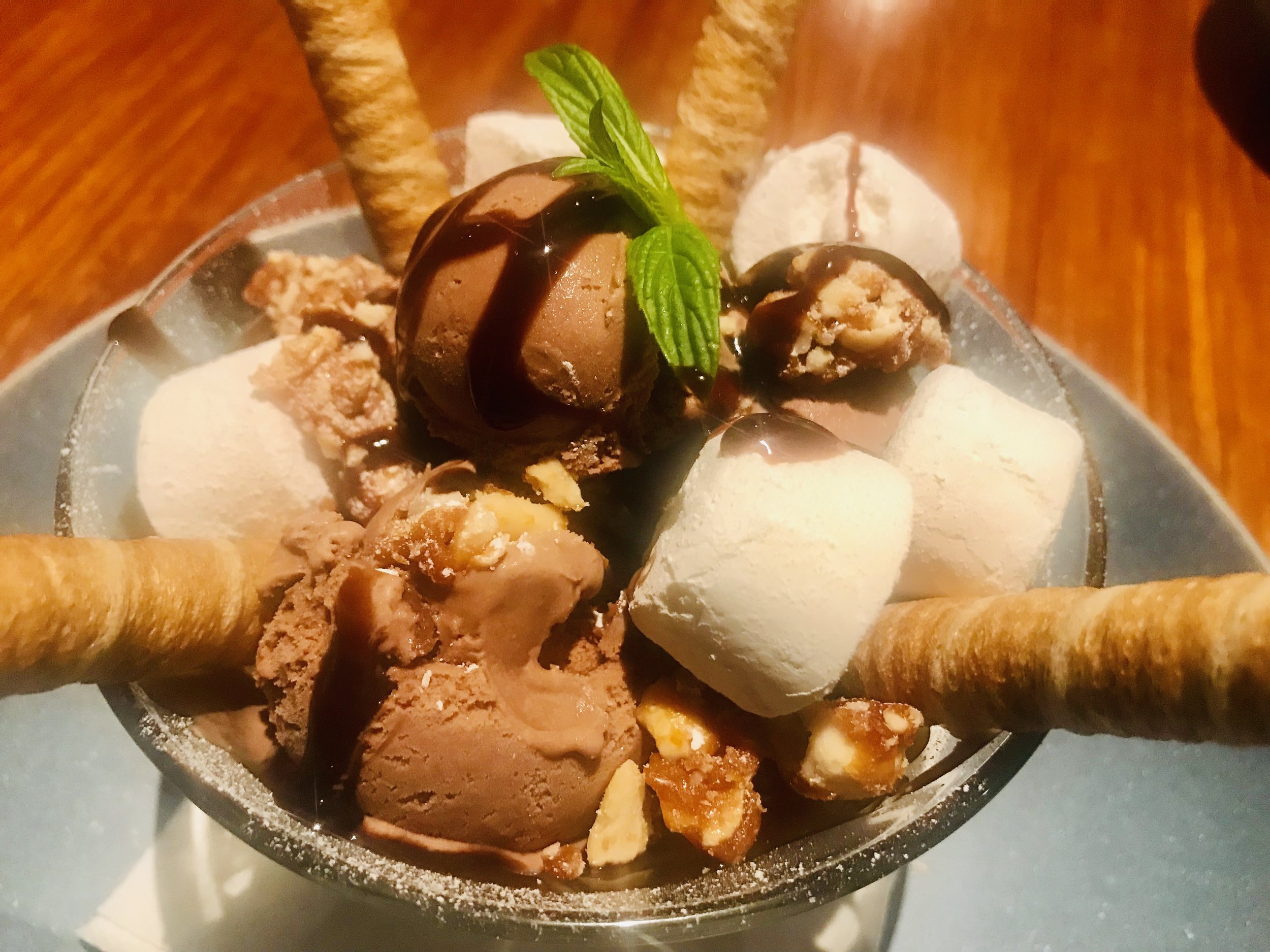 The Chelsea Hotel, across the road from Chatswood railway station, has a diverse yummy fresh menu, with something for everyone. The venue is family friendly too. It's undergoing a bit of a facelift outside but don't let that put you off cause it's business as usual inside.
To start with we each had a cocktail. Sir had a passionfruit mojito and Mlady had a whiskey sour. Sir and Mlady both thoroughly enjoyed these refreshing and tasty cocktails.
We decided to share entrees and went with the Spicy Chicken Soft Shell Tacos and the Salt and Pepper Squid.
There was plenty on the tacos and a generous serving of spicy chicken. The taco held everything together well and did not crumble. We both enjoyed this.
The Salt and Pepper Squid was delicious. It was so tender and tasty - not at all 'elastic' like some can be. We thoroughly enjoyed this dish.
For his main dish Sir (no surprises) chose the Mussel 1kg Pot with char grilled bread. It was an impressive meal, served in a big black pot! The sauce that Sir chose to go with this was Marinere - white wine parsley cream. Such a Delicious combination! Sir loved this.
Mlady eyed the Beef and Stout Pie. It was another impressive looking dish with a scrumptious flaky pastry 'lid'. Beneath this was amazingly yummy braised beef that was so tender and so tasty. On top of the flaky pastry was a lovely creamy mash and lovely pea purée. It was a great combination. Mlady thoroughly enjoyed her meal too.
We did manage to fit in dessert and shared the warm chocolate pudding with ice cream which was simply divine. This was soft and chocolatey but not overly so. It was just right. Teamed with vanilla ice-cream it was a winning combo!
The other dessert we shared was the Rocky Road Sundae. Where do we start? There was a lot of Yumminess going on here with chocolate ice cream, candied nuts, marshmallows, wafers and chocolate sauce. Again, it was yet another winning combo. We loved the candid nuts!
We left The Chelsea Hotel very full and very satisfied. The food here is really tasty and there's a diverse menu with something for everyone on it.
Sir and Mlady dined as guests of The Chelsea Hotel and Gallagher Hotels. Special thanks to Chrissy from Creative Little Soul for arranging this visit.