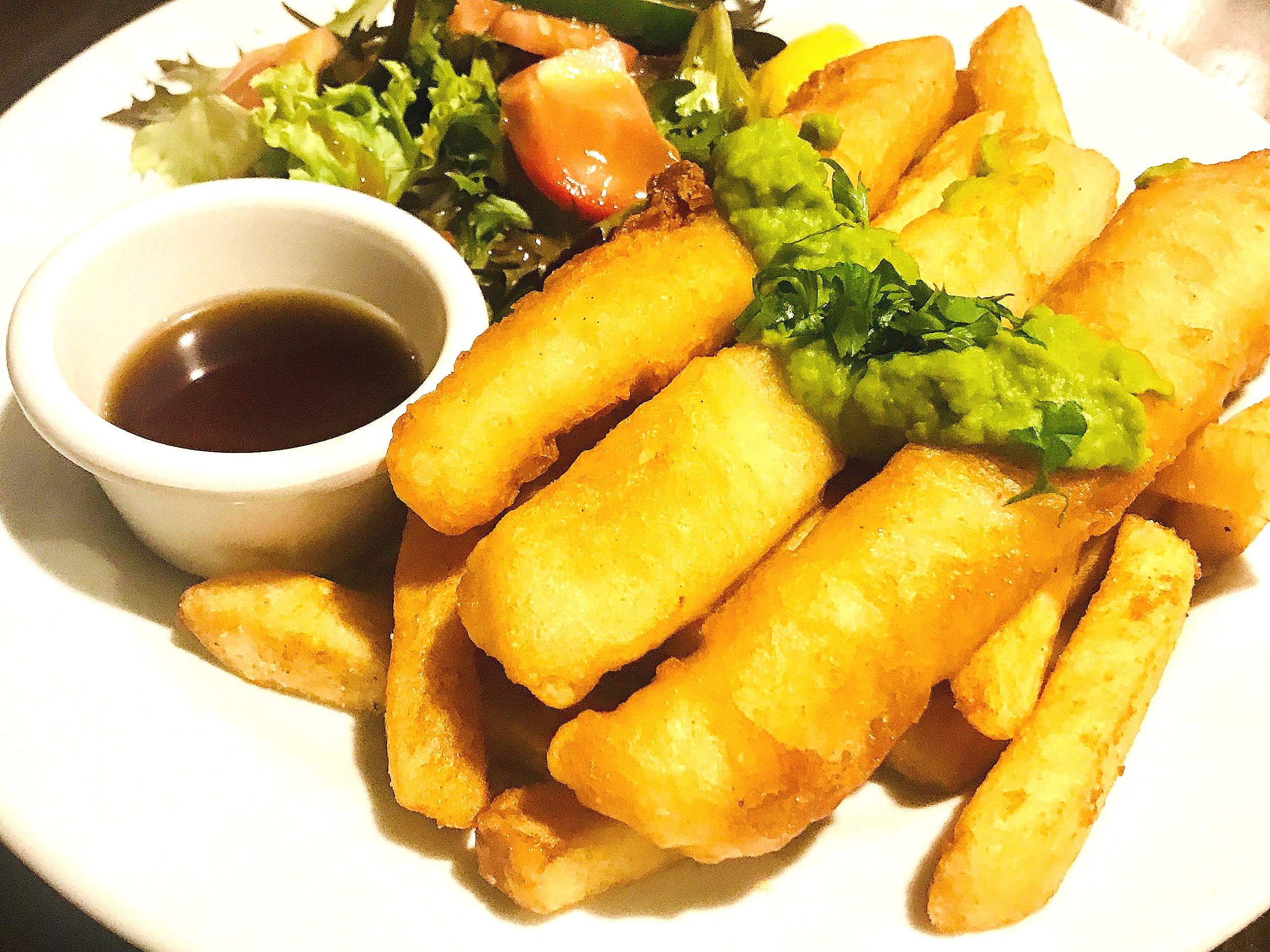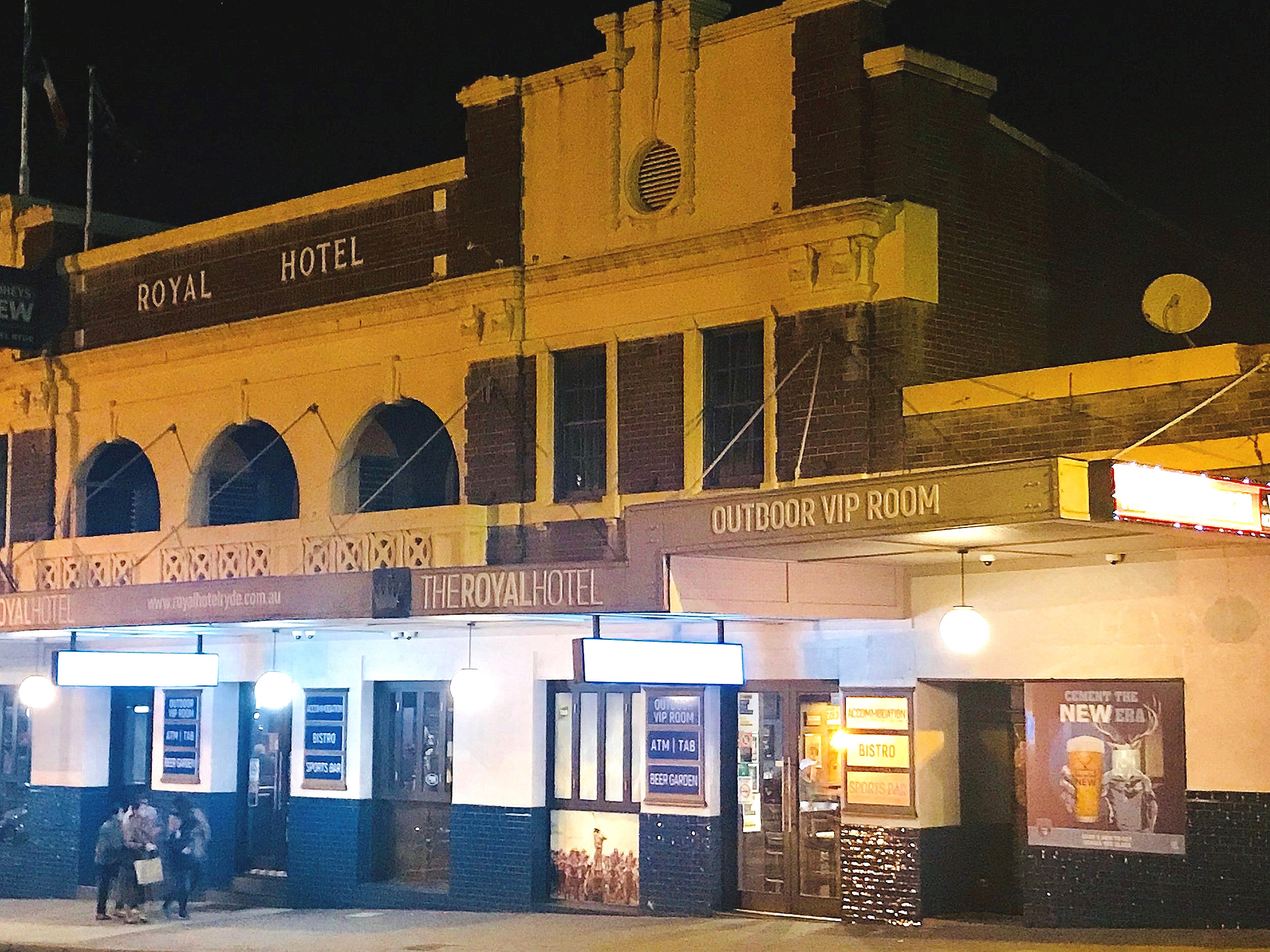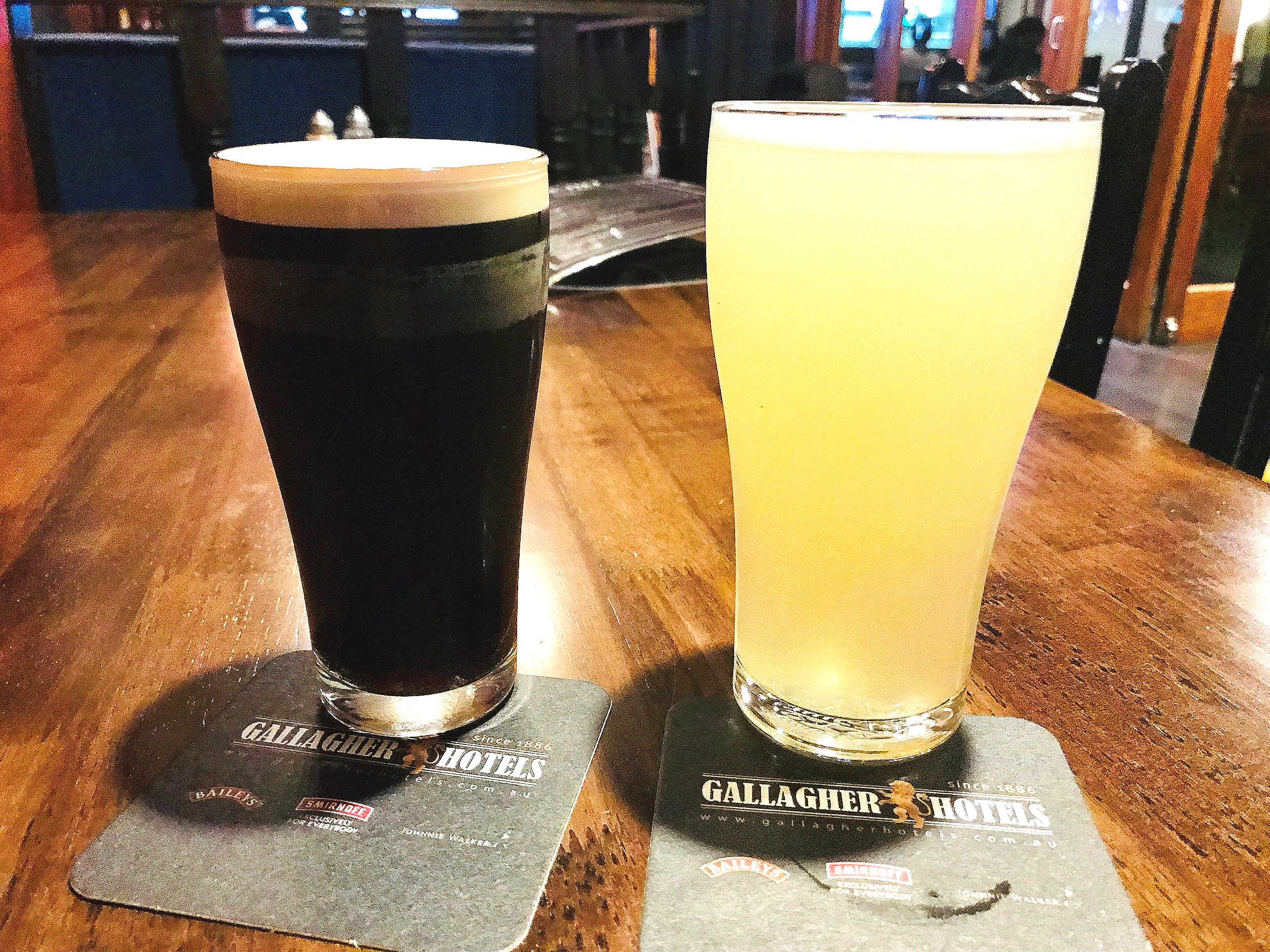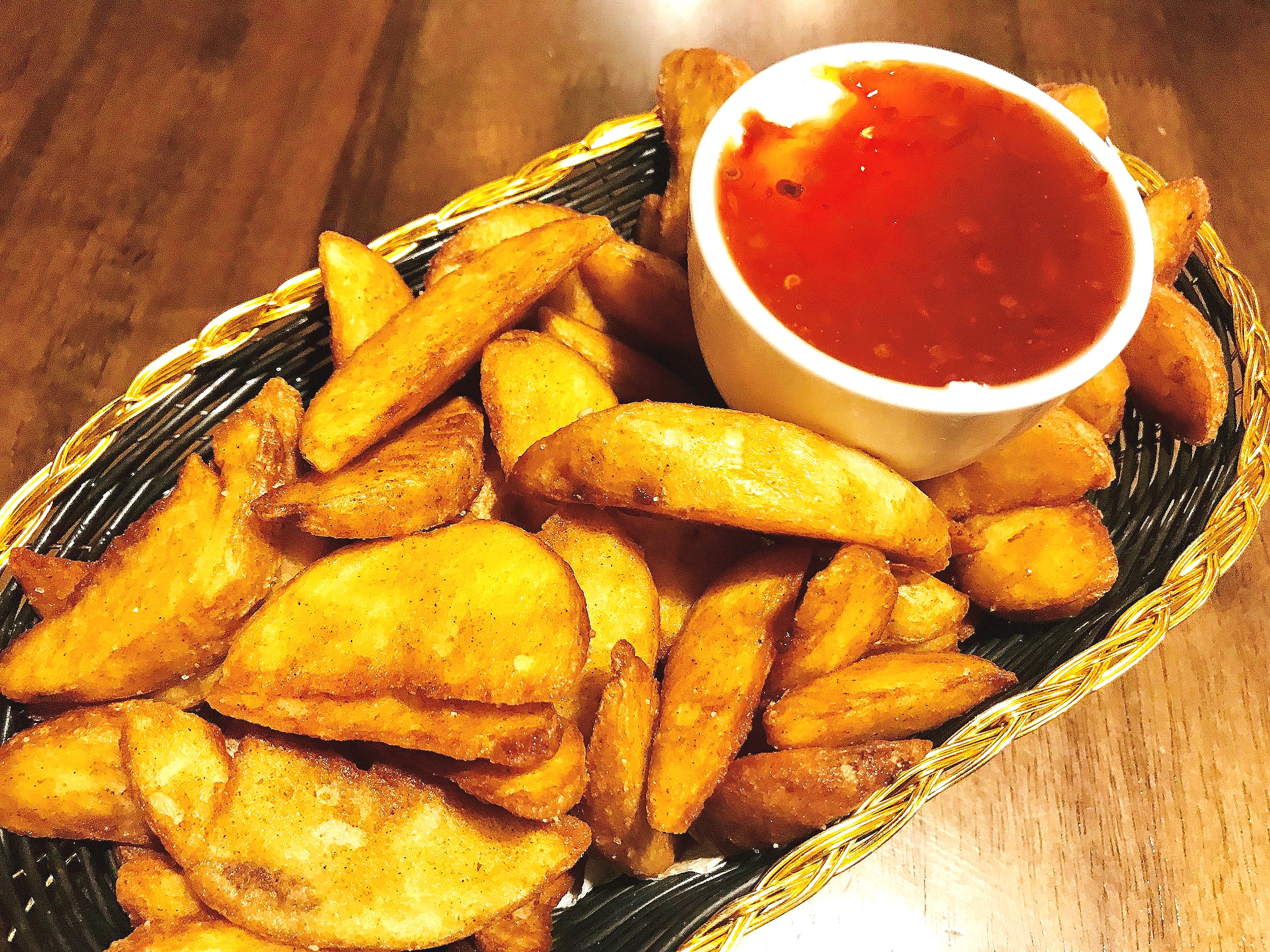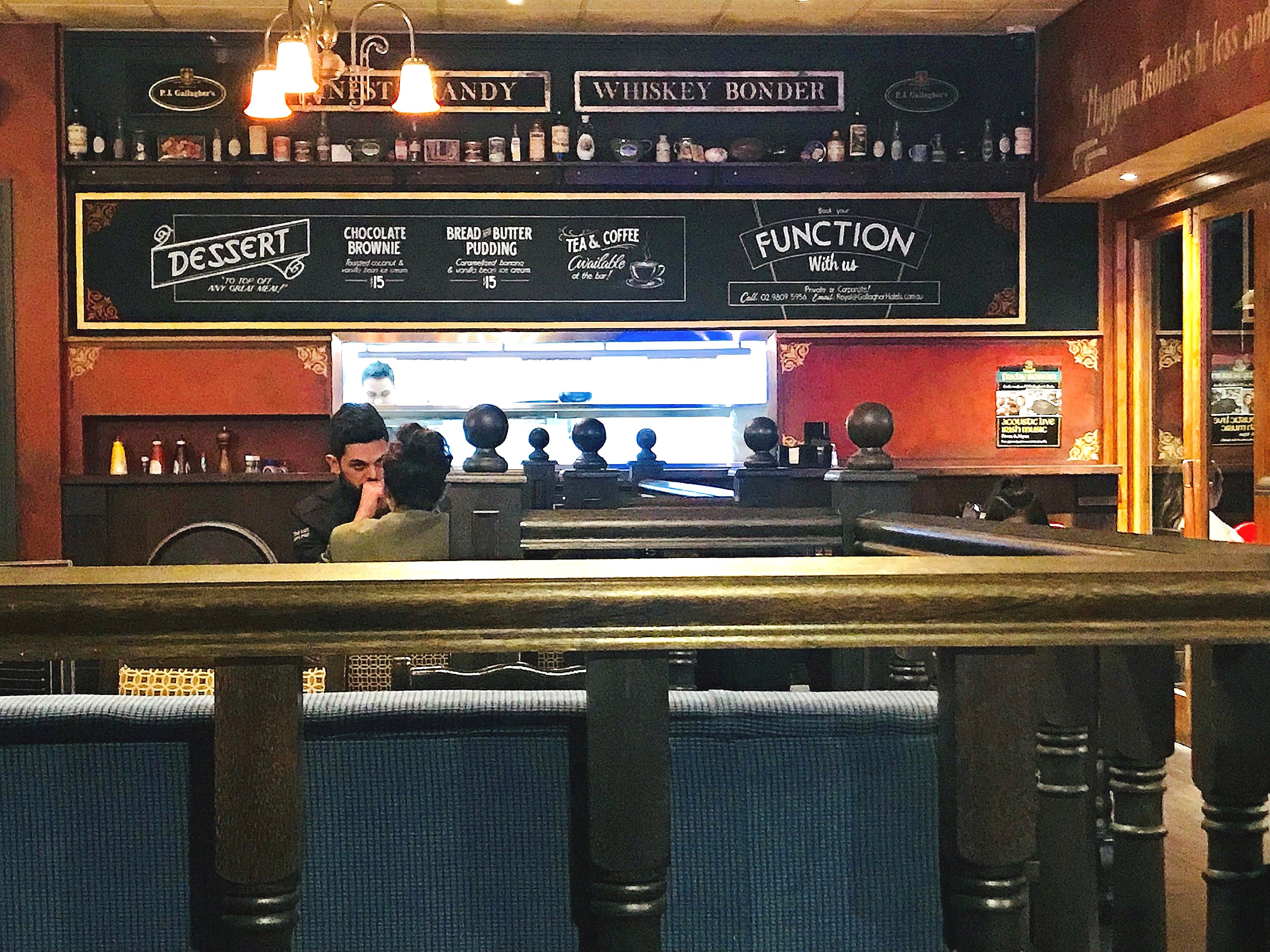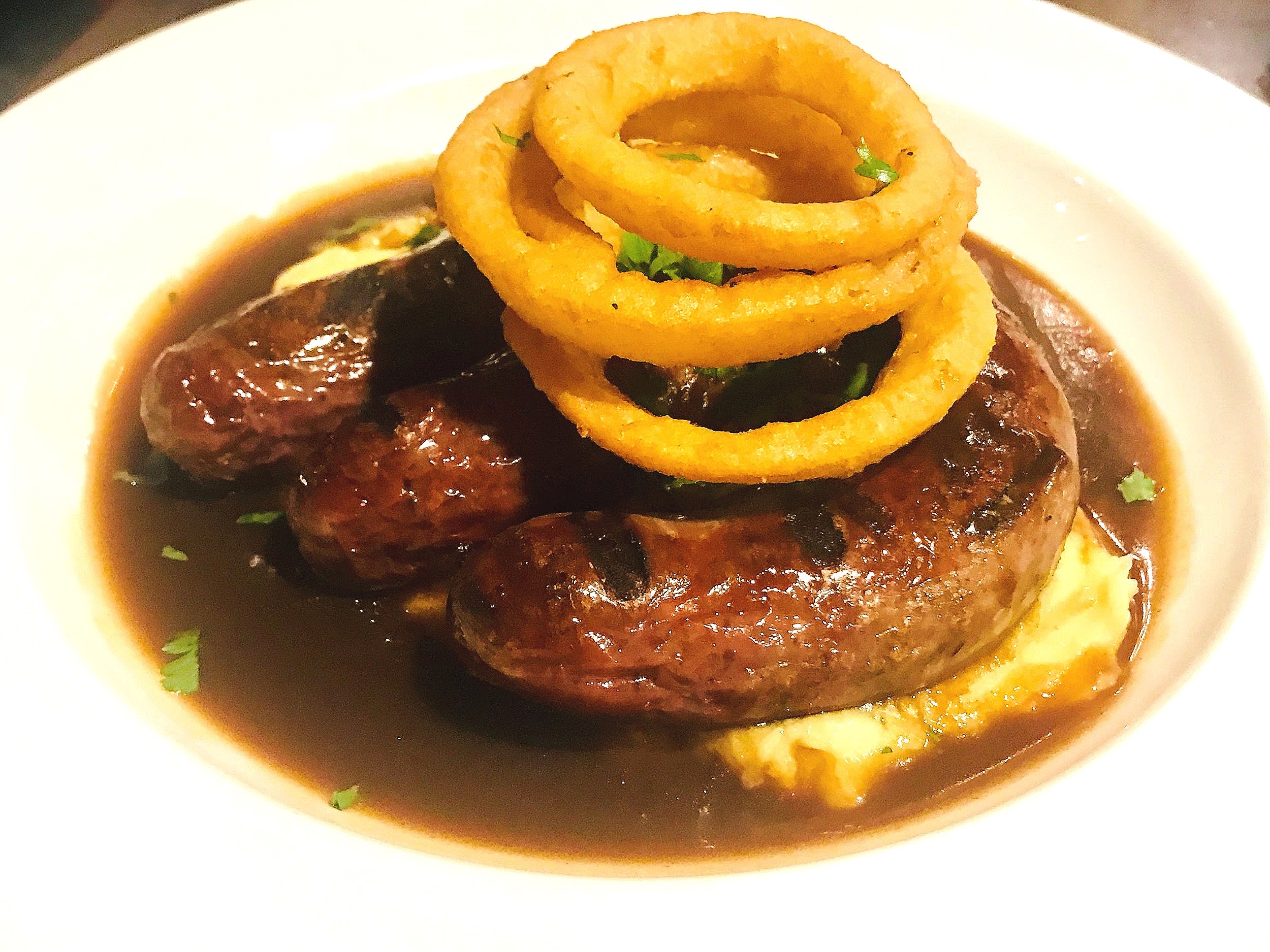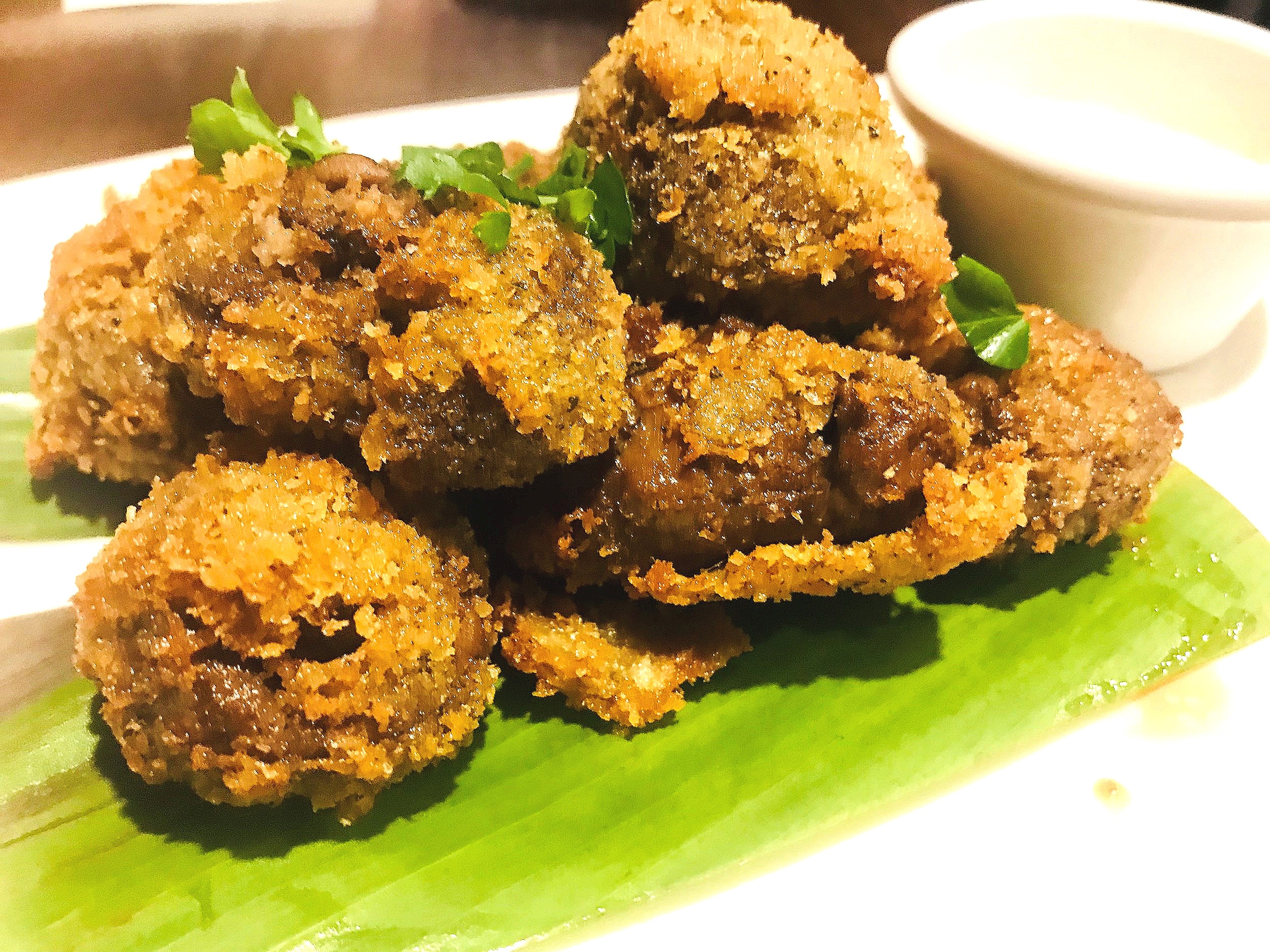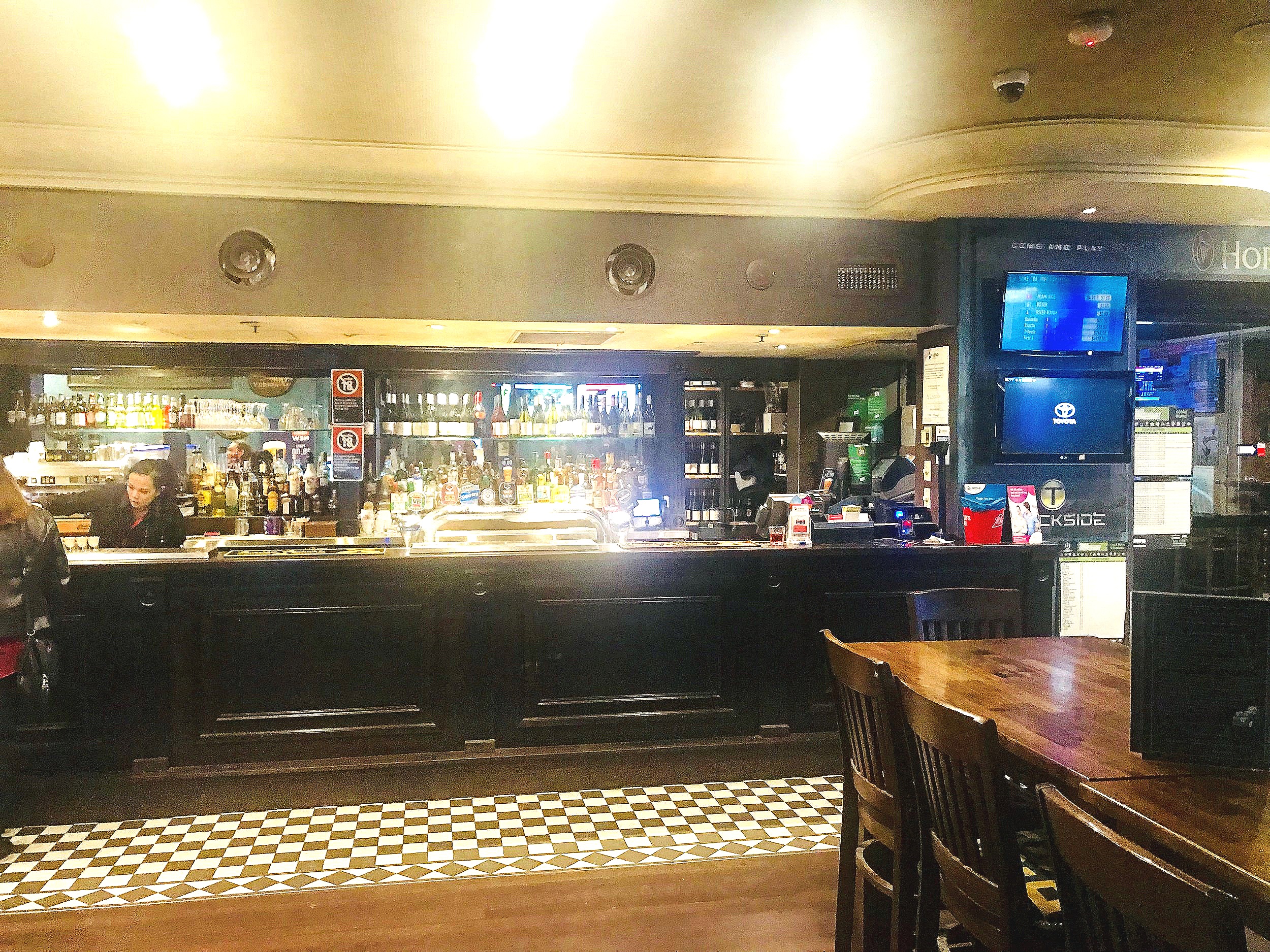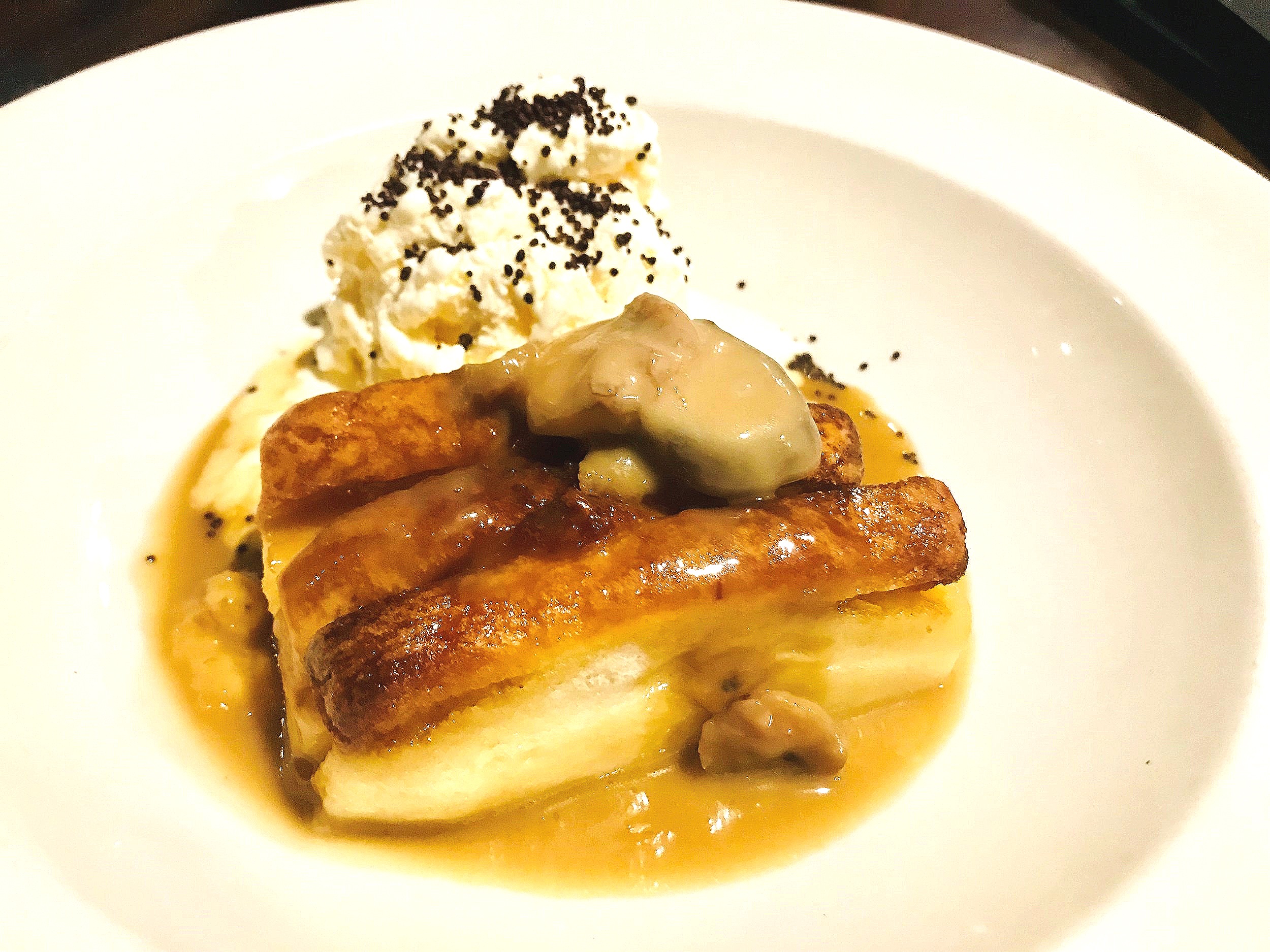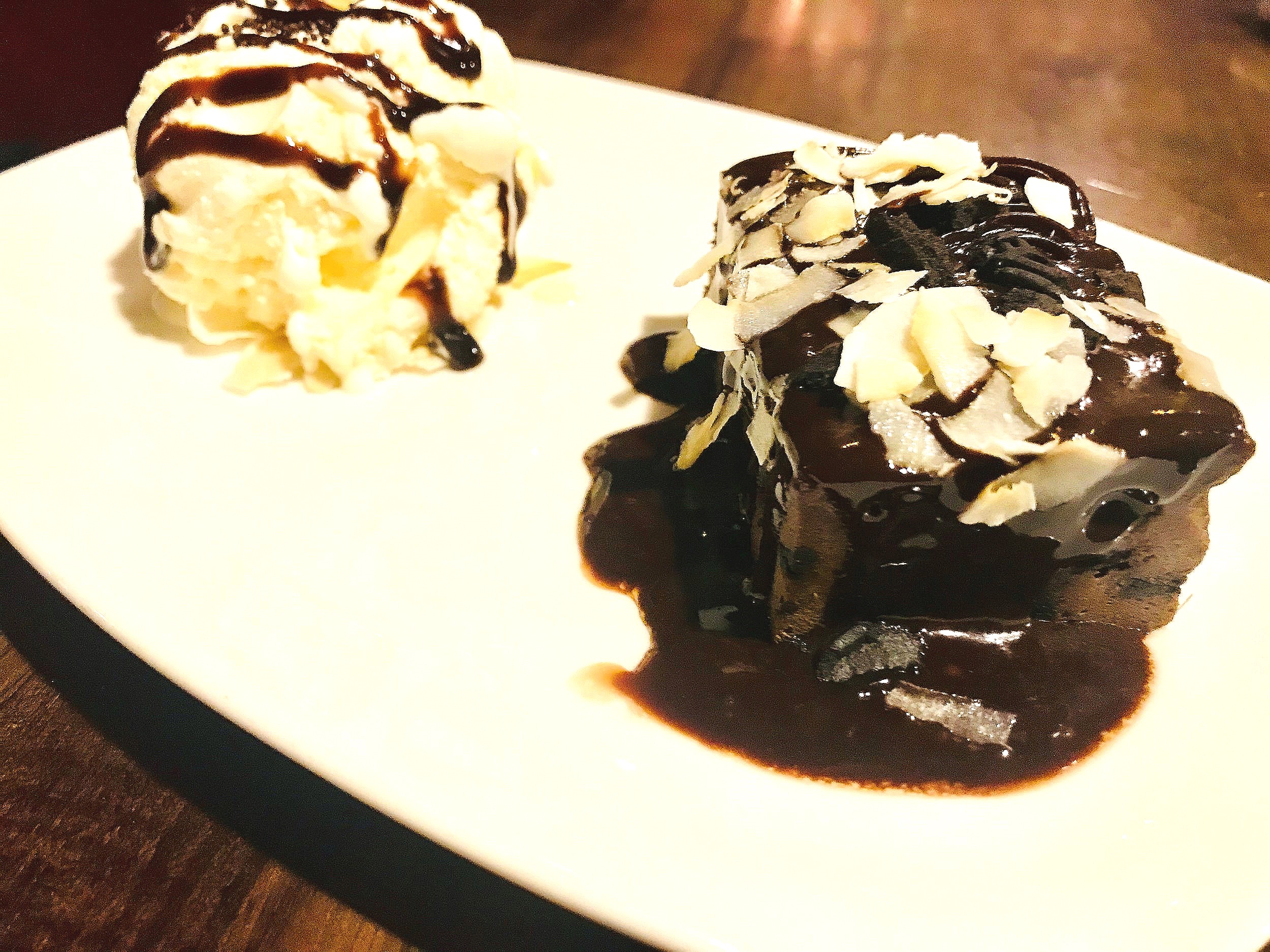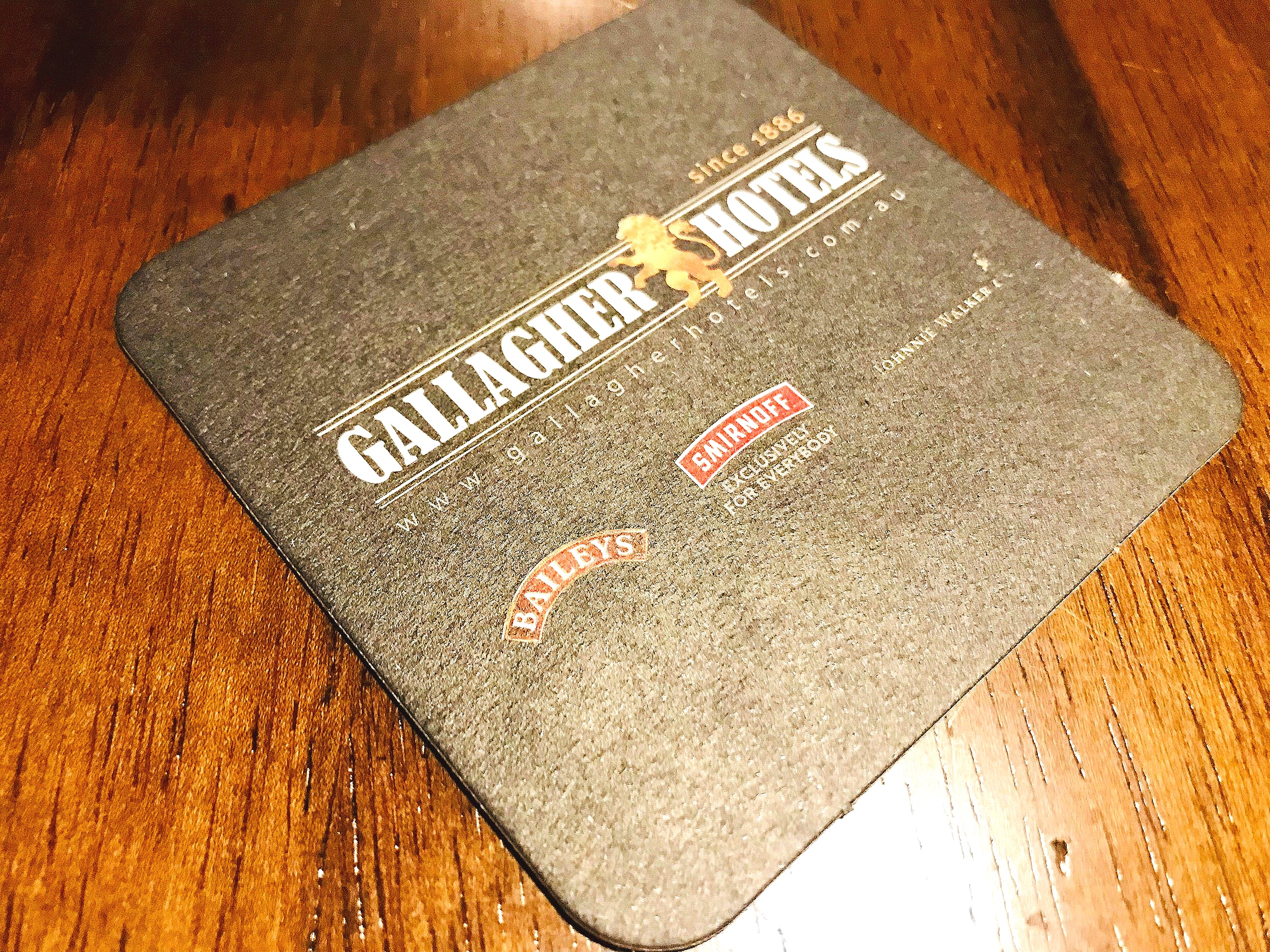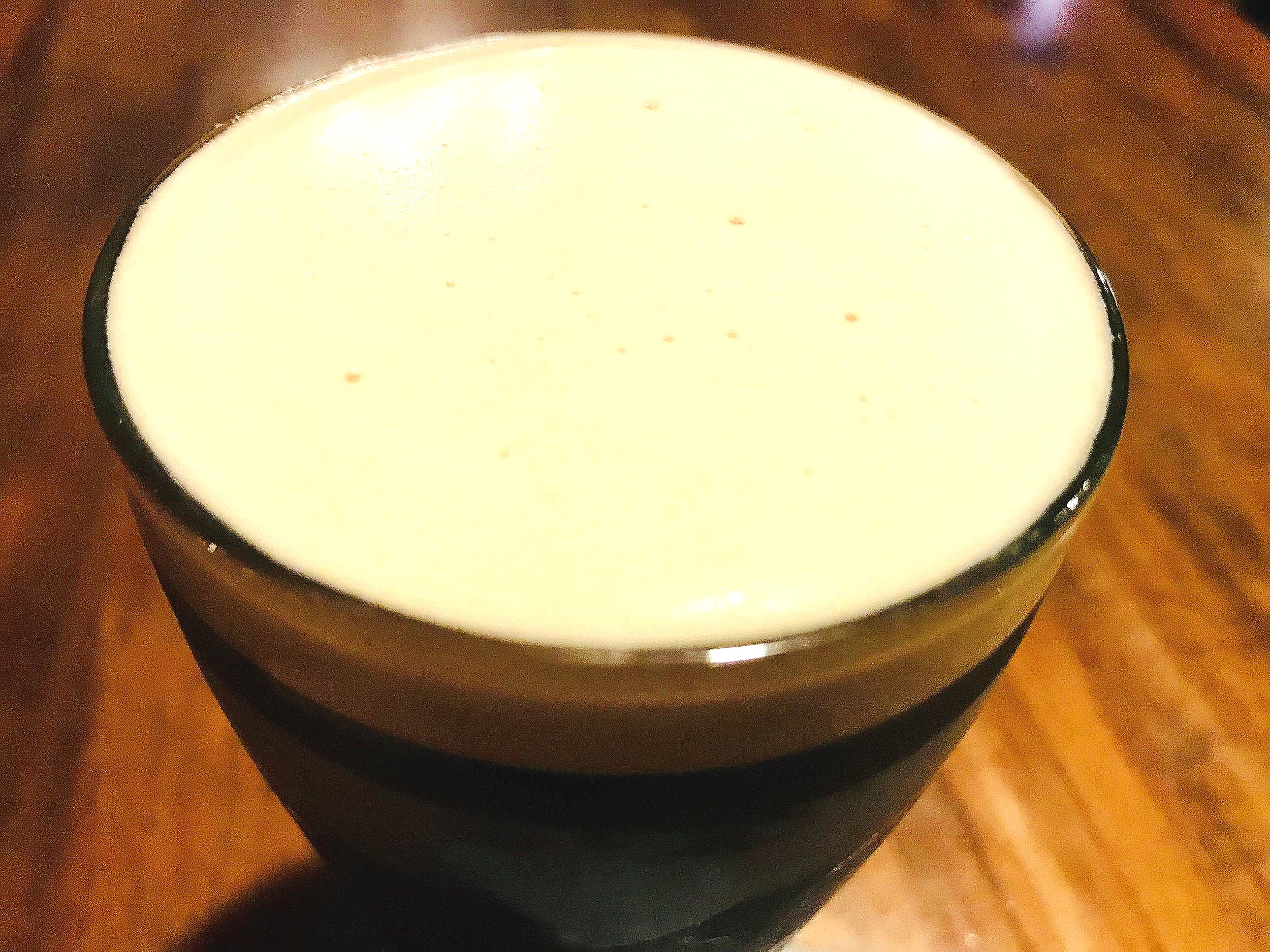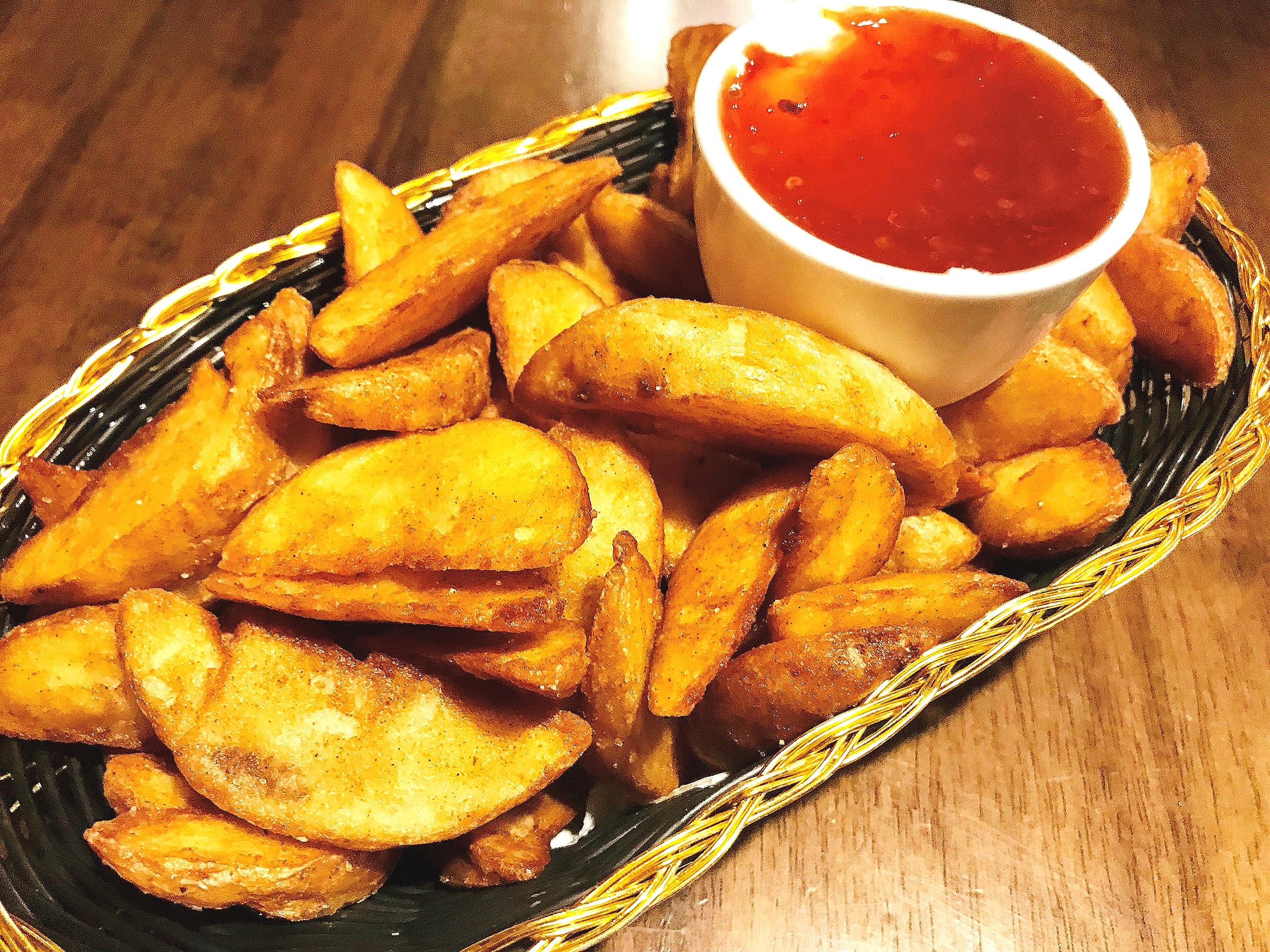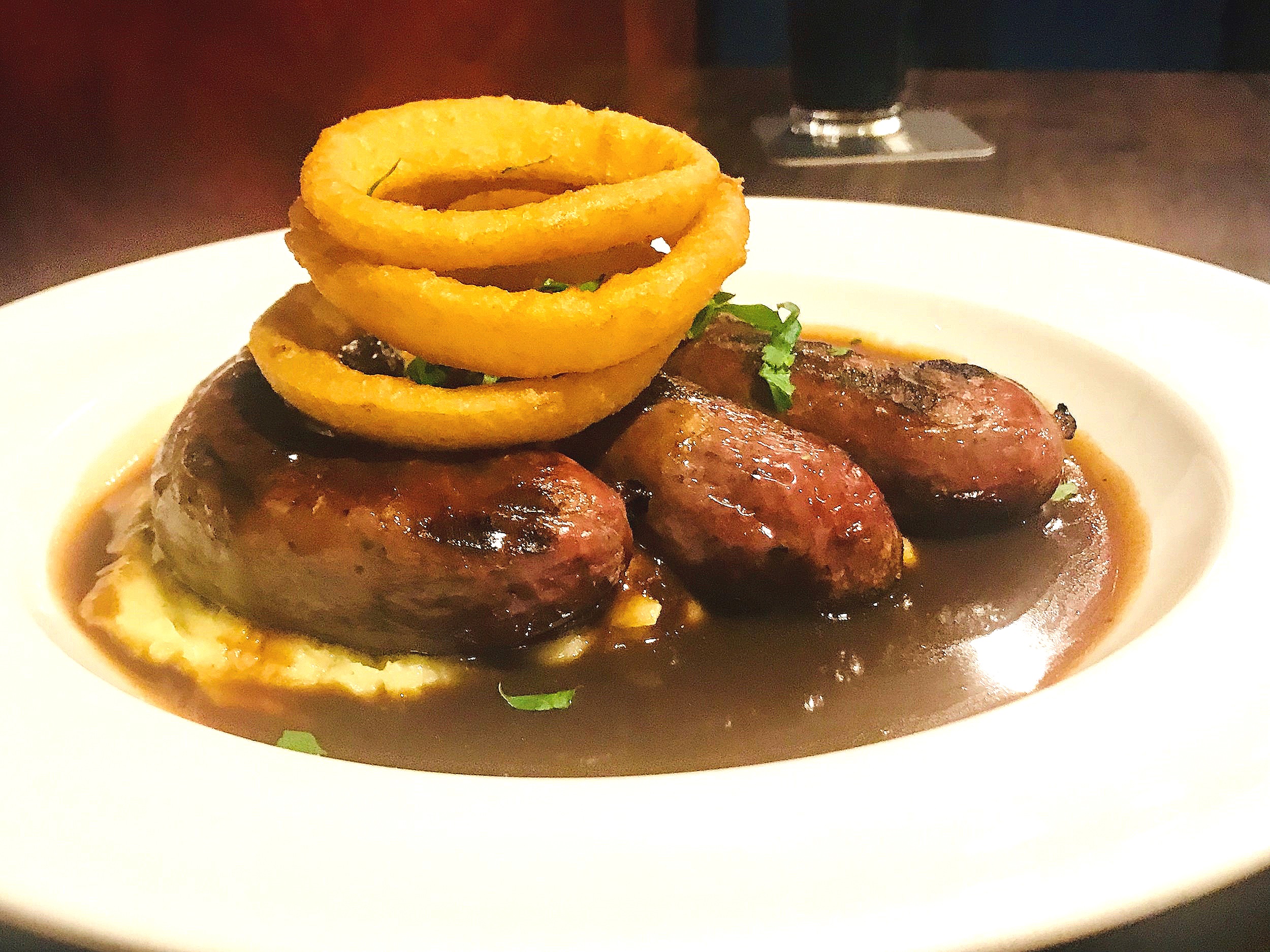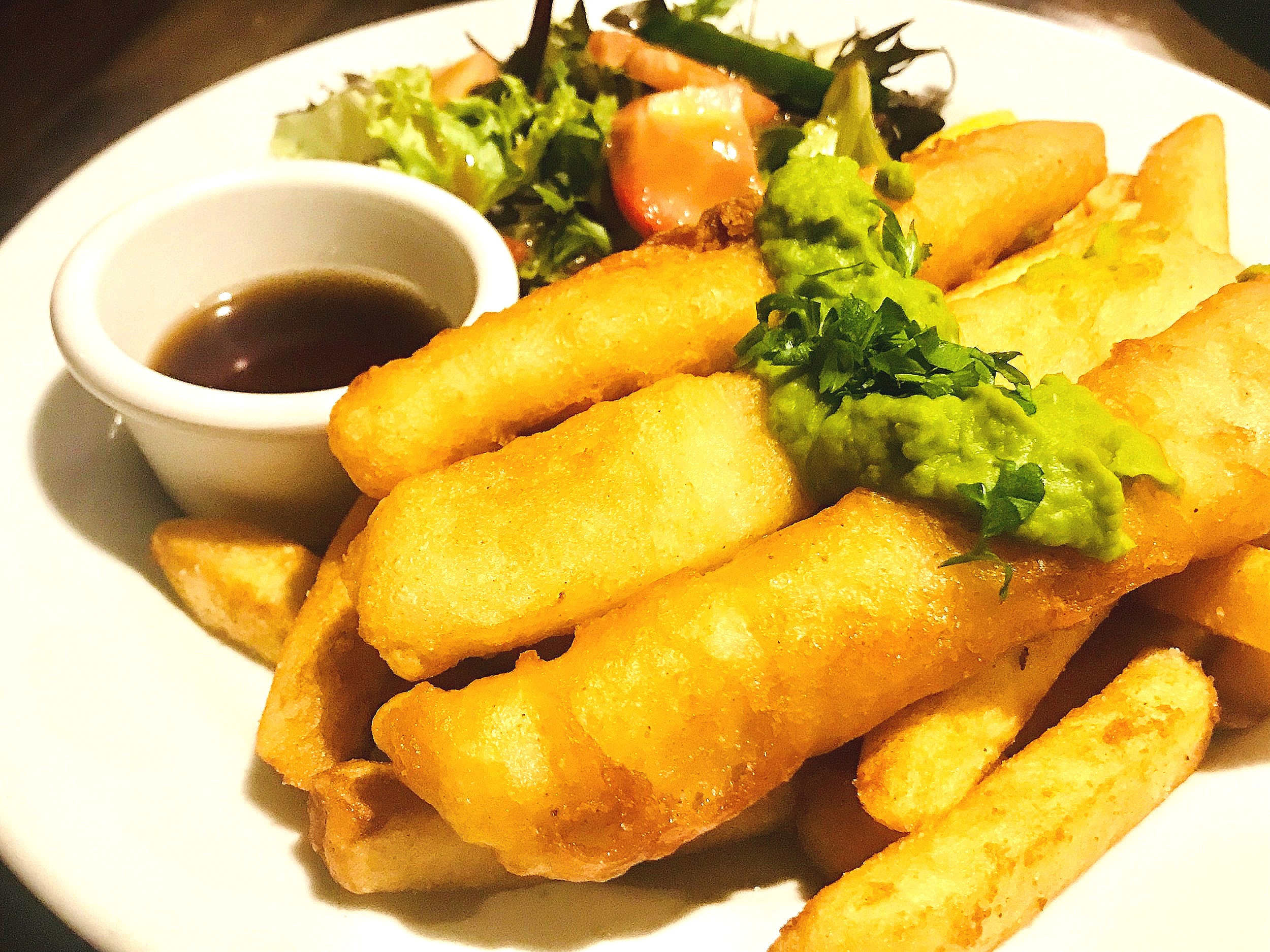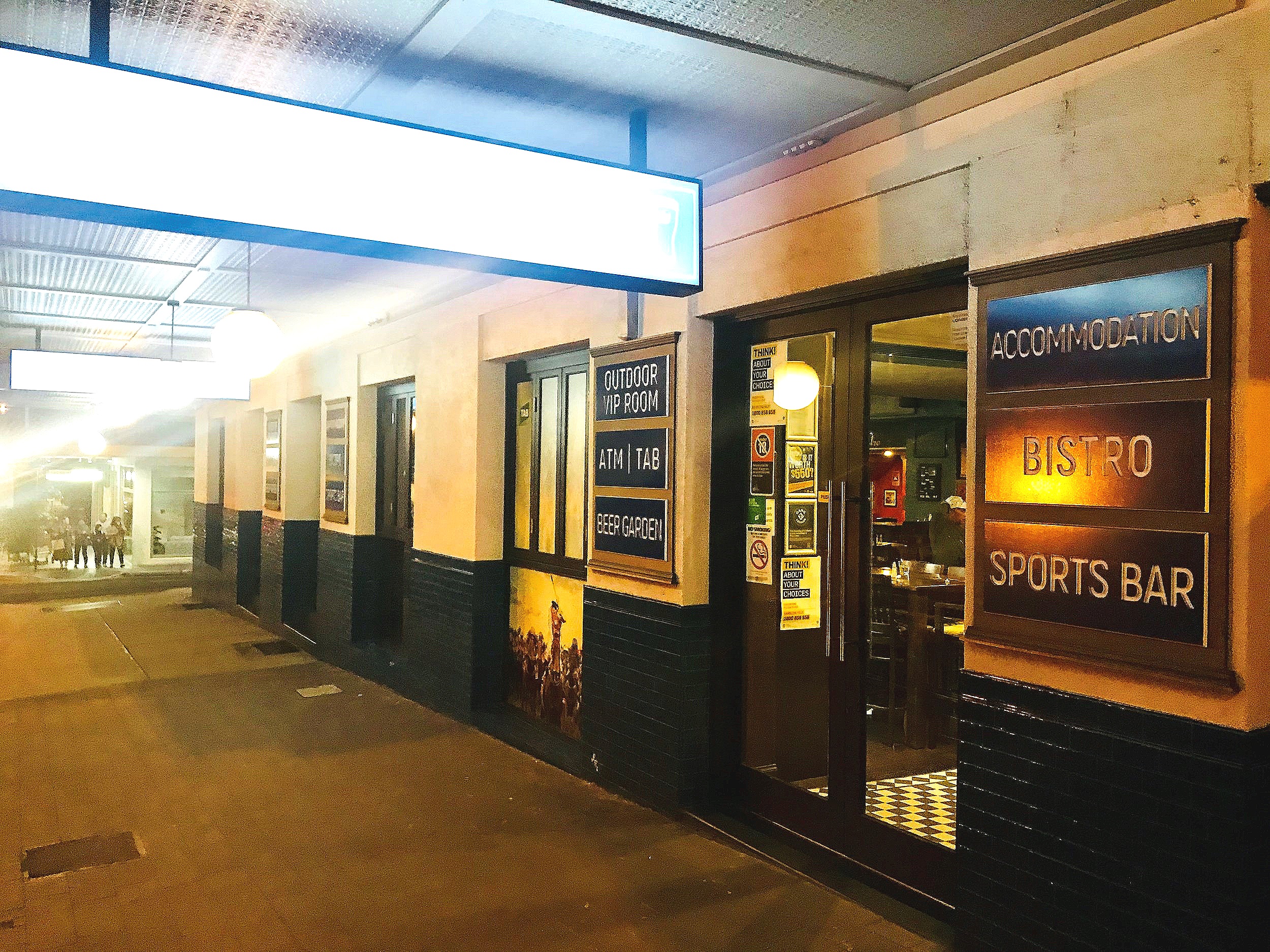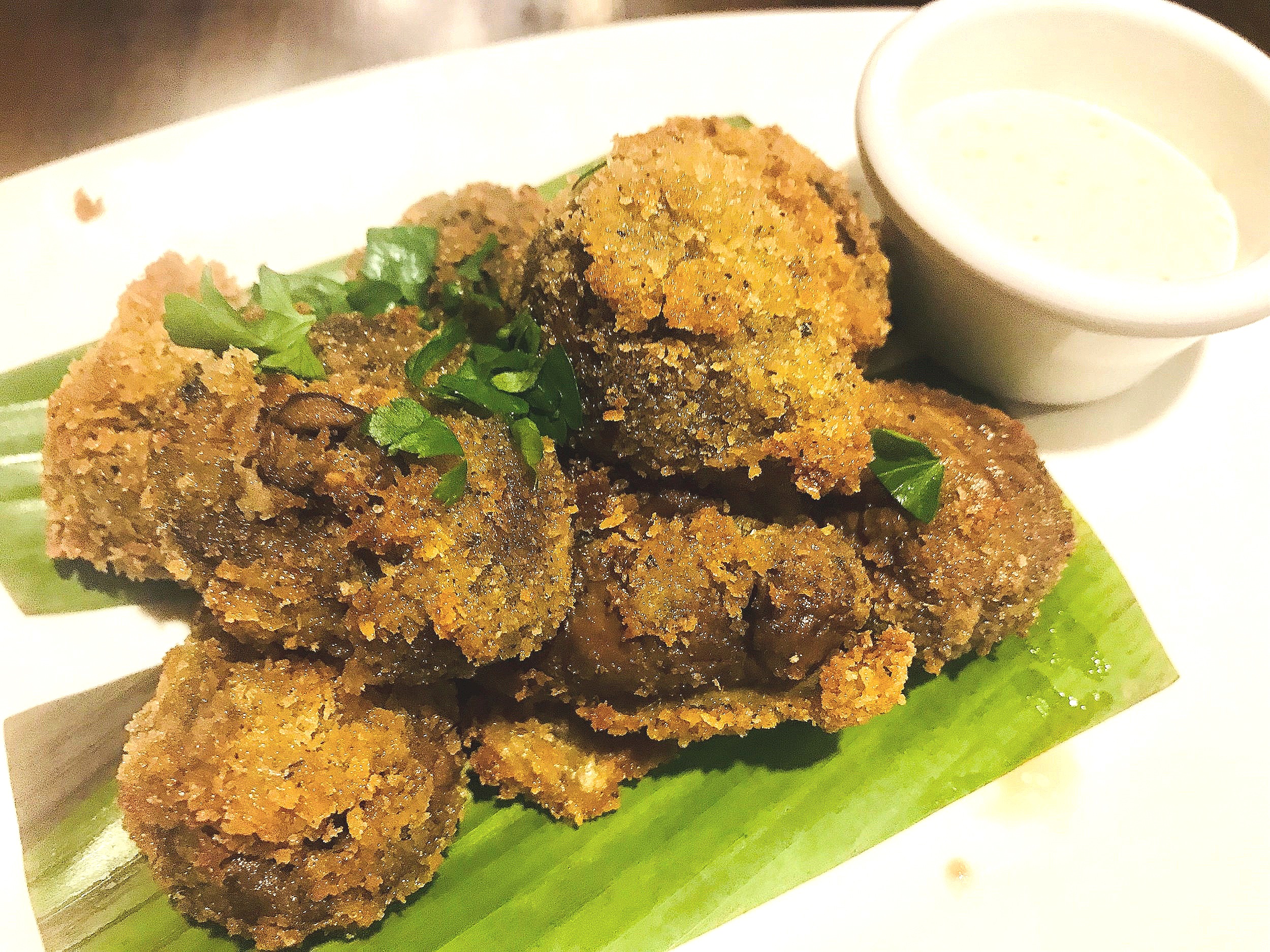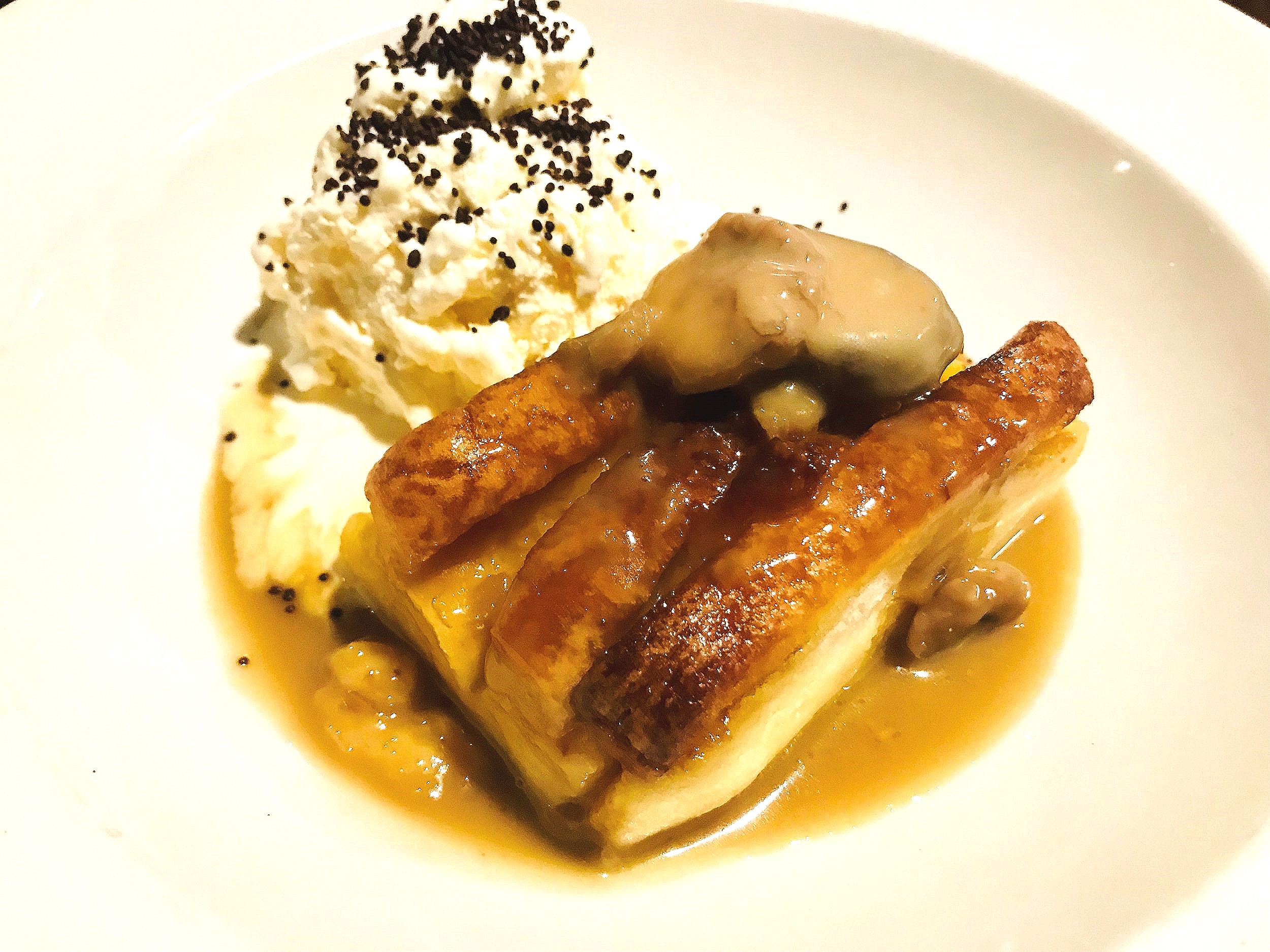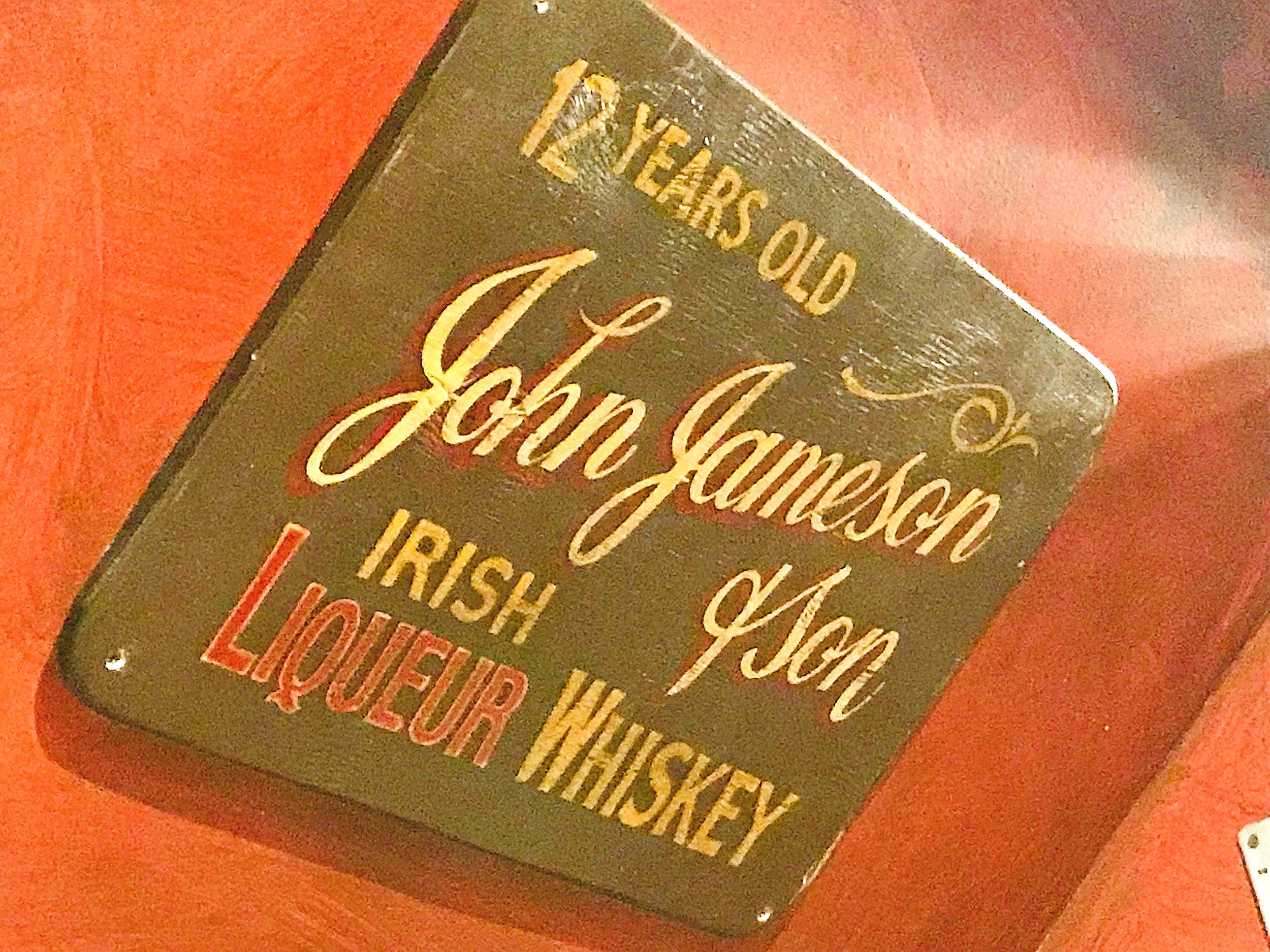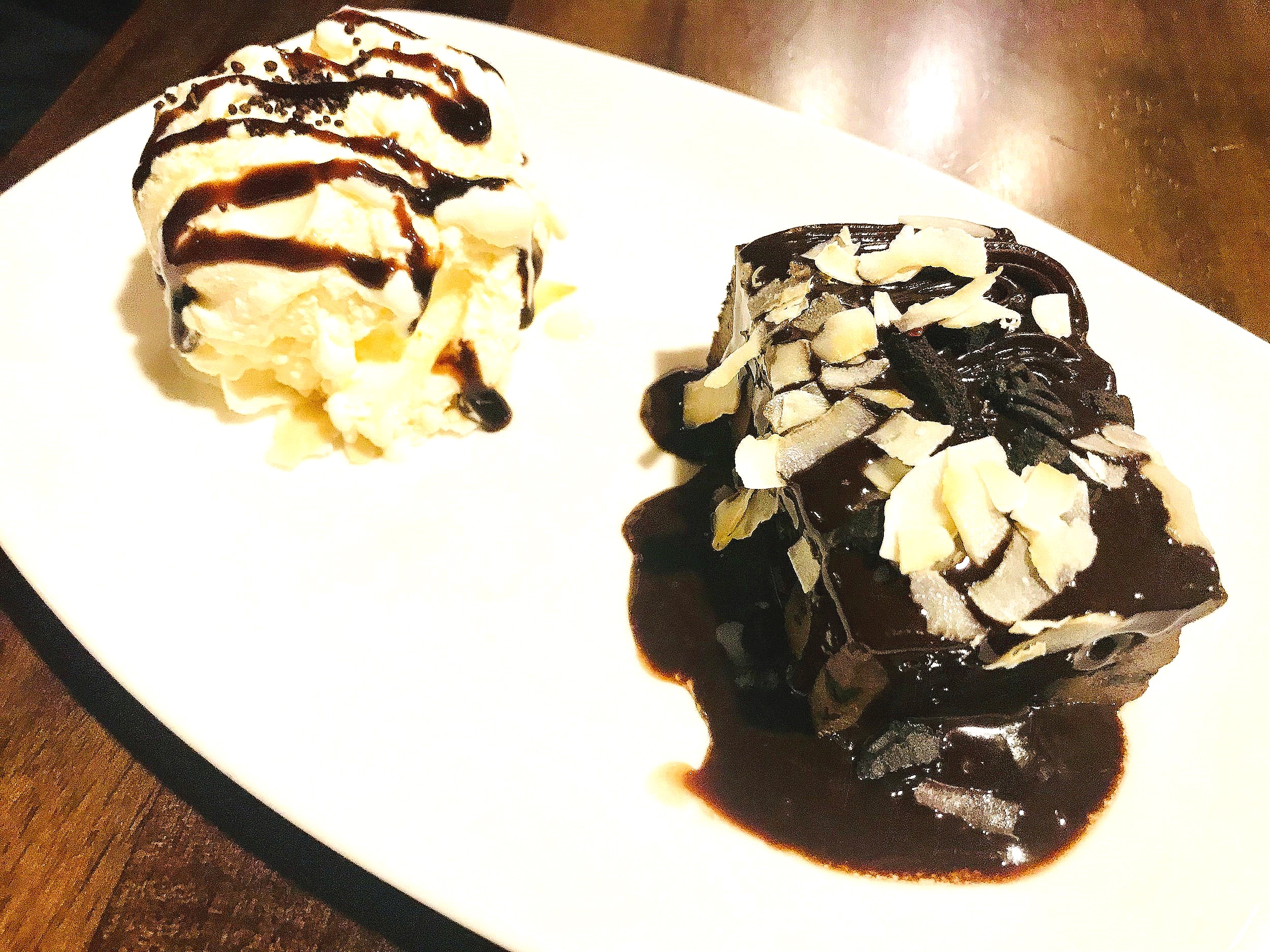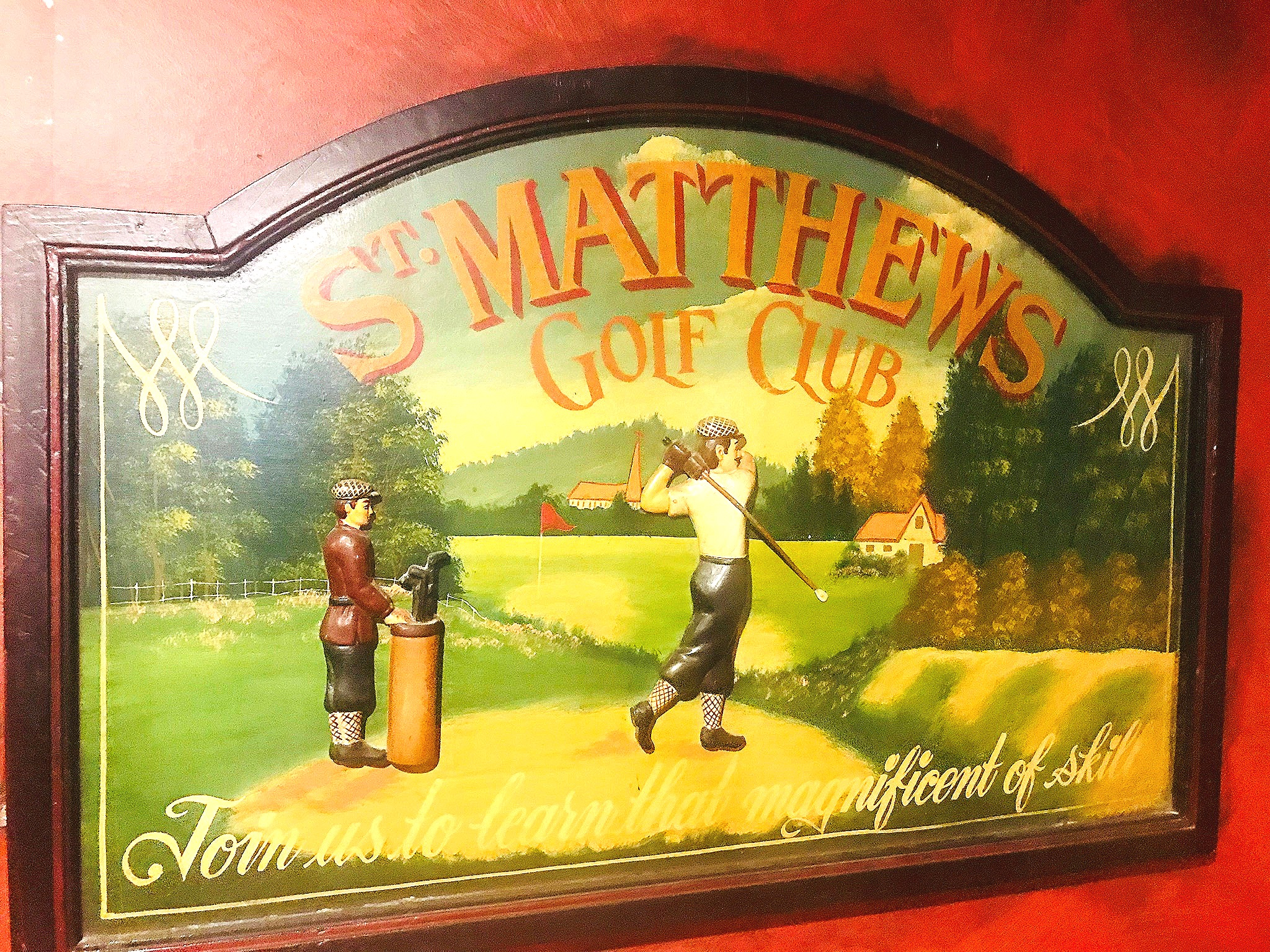 Royal Hotel Ryde is a great local pub that is clearly popular. Saturday night is a popular time to go out for us all and there certainly were plenty of people there on the Saturday night when we visited. You can relax in the front and have a beer and watch some sport on one of their many screens. Otherwise you can sit in the beer garden (with heaters), watch sport or just simply enjoy yourself with friends. The bistro has plenty of seats and we sat in a booth surrounded by interesting memorabilia.
A Guinness was the order of the night for Mlady, so she had a tasty half pint. Sir is a fan of cider - well he's a fan of just about every drink to be honest - so his choice on this occasion was an apple cider. We were in a pub after all so a drink to start was quite appropriate.
We had a few sides as starters and our first was potato wedges with sweet chilli and sour cream. The serving was generous and the potato wedges were lovely and crisp with nice fluffy centres. They were very "more-ish' and it was hard to stop eating them! The sweet chilli sauce and sour cream went so well with them too.
We both love "mushies" so our next side/starter was Parmesan breaded mushrooms. This was another generous serving and the mushrooms had a thyme, oregano and lemon mayo. The mushrooms were lovely and juicy and the mayo was a tasty partner.
Fish and chips is a good old favourite and Sir chose this. The menu described this as 150 Lashes Battered Fish and Chips. This came with mushy peas and malt vinegar. It was a good sized serving with three pieces of fish sitting on top of nice tasty chips. The mushy peas made it a very English meal. Sir thoroughly enjoyed dipping it all in the tangy vinegar.
Mlady keeping with the same sort of British theme - went with the Bangers and Mash. This was beef sausages onion rings and jus. This was a big serving too. There were three tasty beef sausages with a yummy mash beneath them and the jus was like a tasty gravy. The onion rings were nice and crisp with lovely soft onion iniside. Mlady really enjoyed her meal.
There are two desserts available here but rest assured, they are both good! Sir had the bread and butter pudding that came with caramelised banana and vanilla ice cream. This was a simple dessert done well.
No surprises that Mlady loves chocolate. She went with the chocolate brownie with toasted coconut and vanilla bean ice cream. Seriously, this is one of the best chocolate brownie's Mlady has had. It was Delish! It had a great chocolate taste with an oh so yummy chocolate sauce dripping over the chocolate brownie. She loved the vanilla bean ice cream too. Chocolate and Vanilla - best combo ever for her!
The food at Royal Hotel Ryde is substantial and tasty with good flavours and combos. There is plenty of variety to choose from on the menu - so there's something for everyone.
Sir and Mlady dined as guests of the Royal Hotel Ryde. Thank you to Amber for looking after us on the night. Special thanks to Chrissy from Creative Little Soul for arranging this visit.