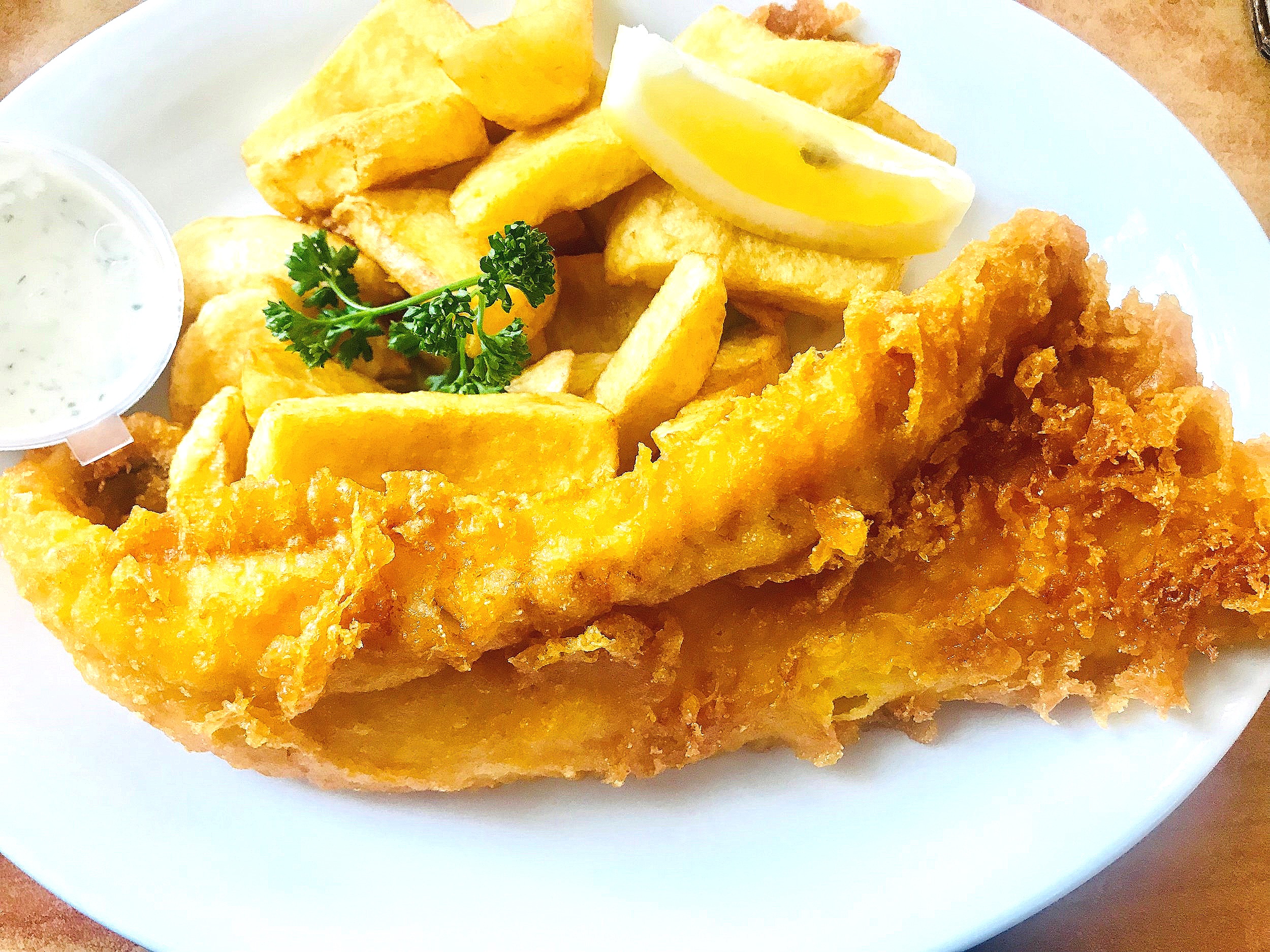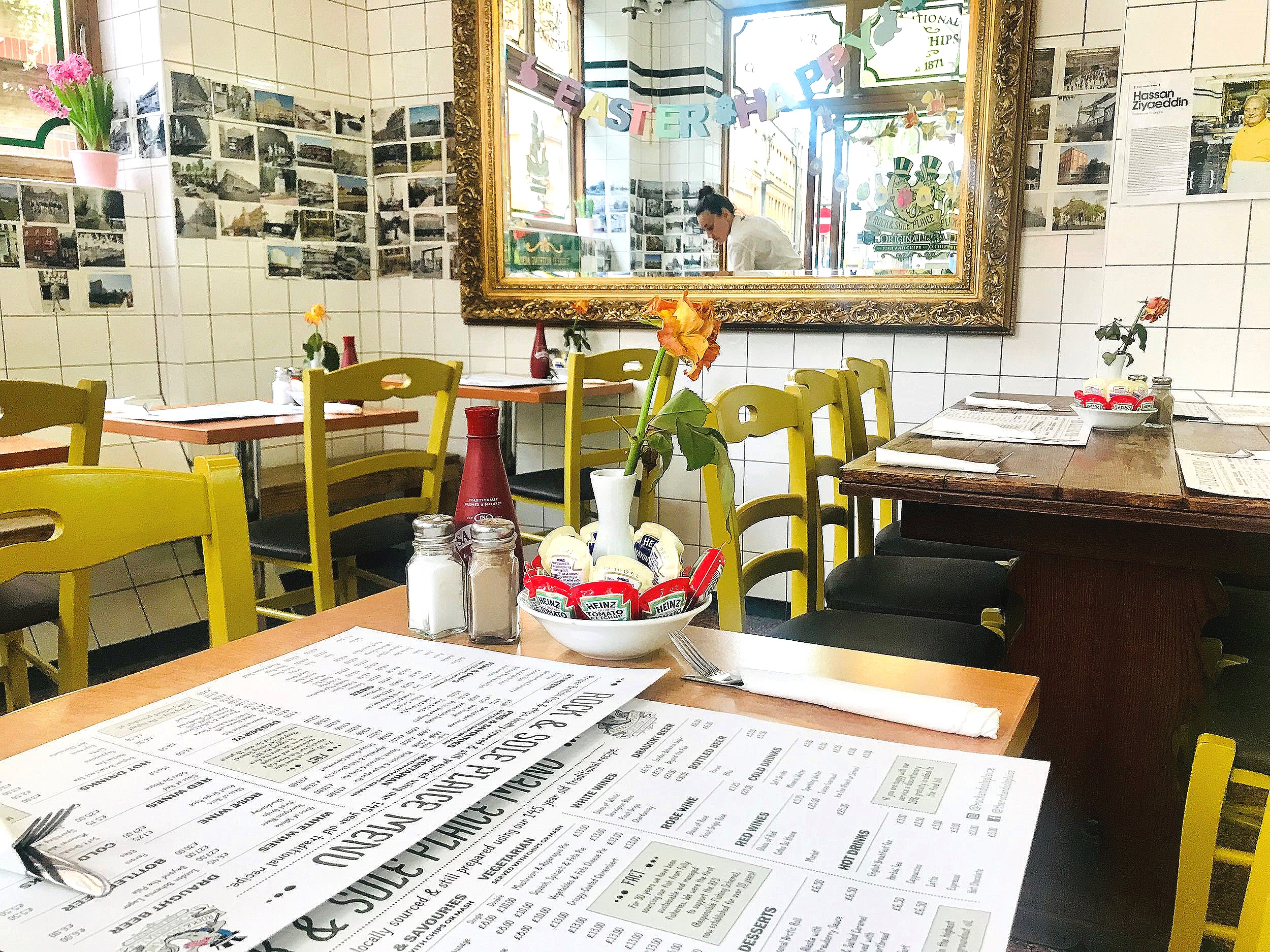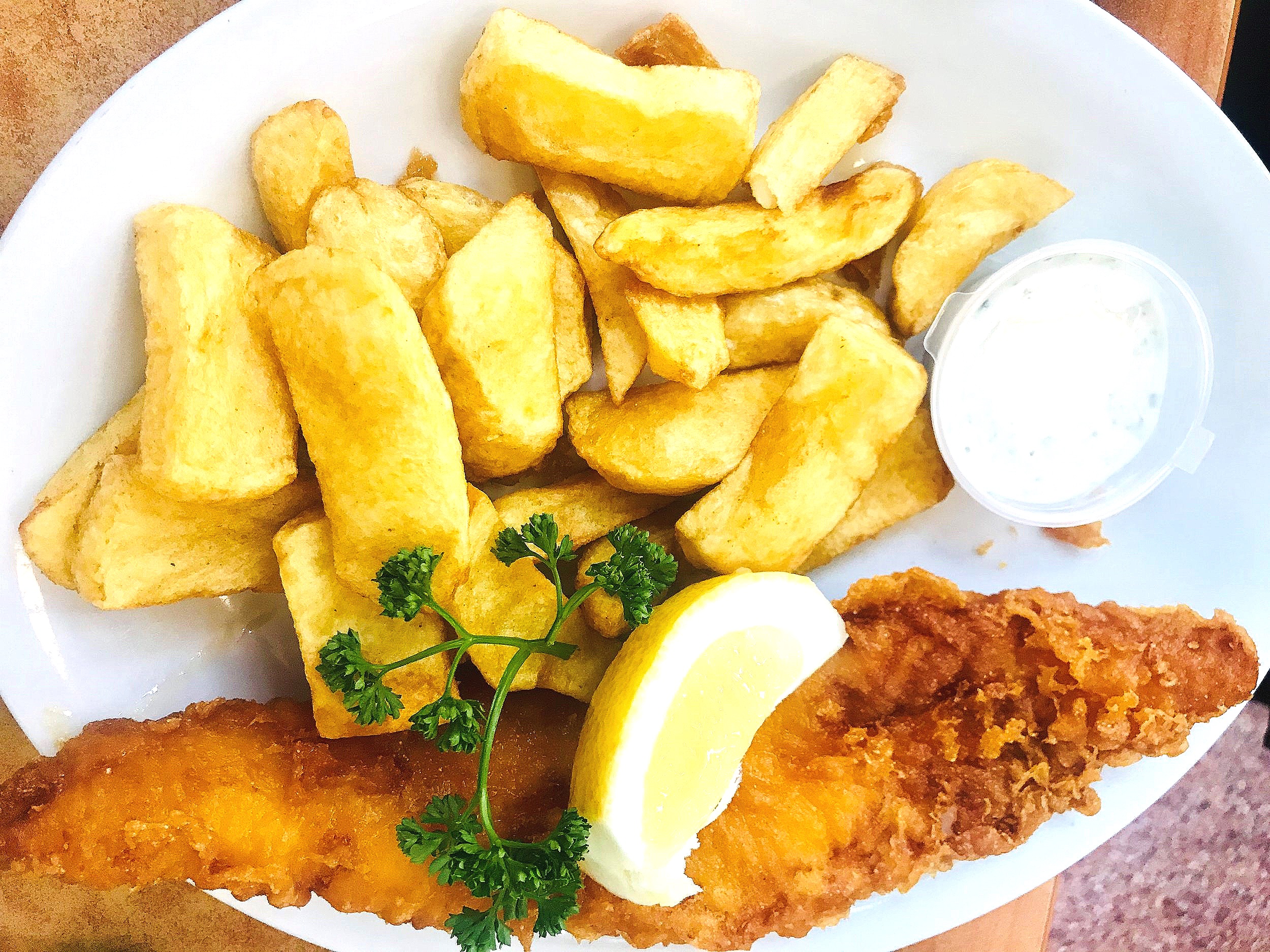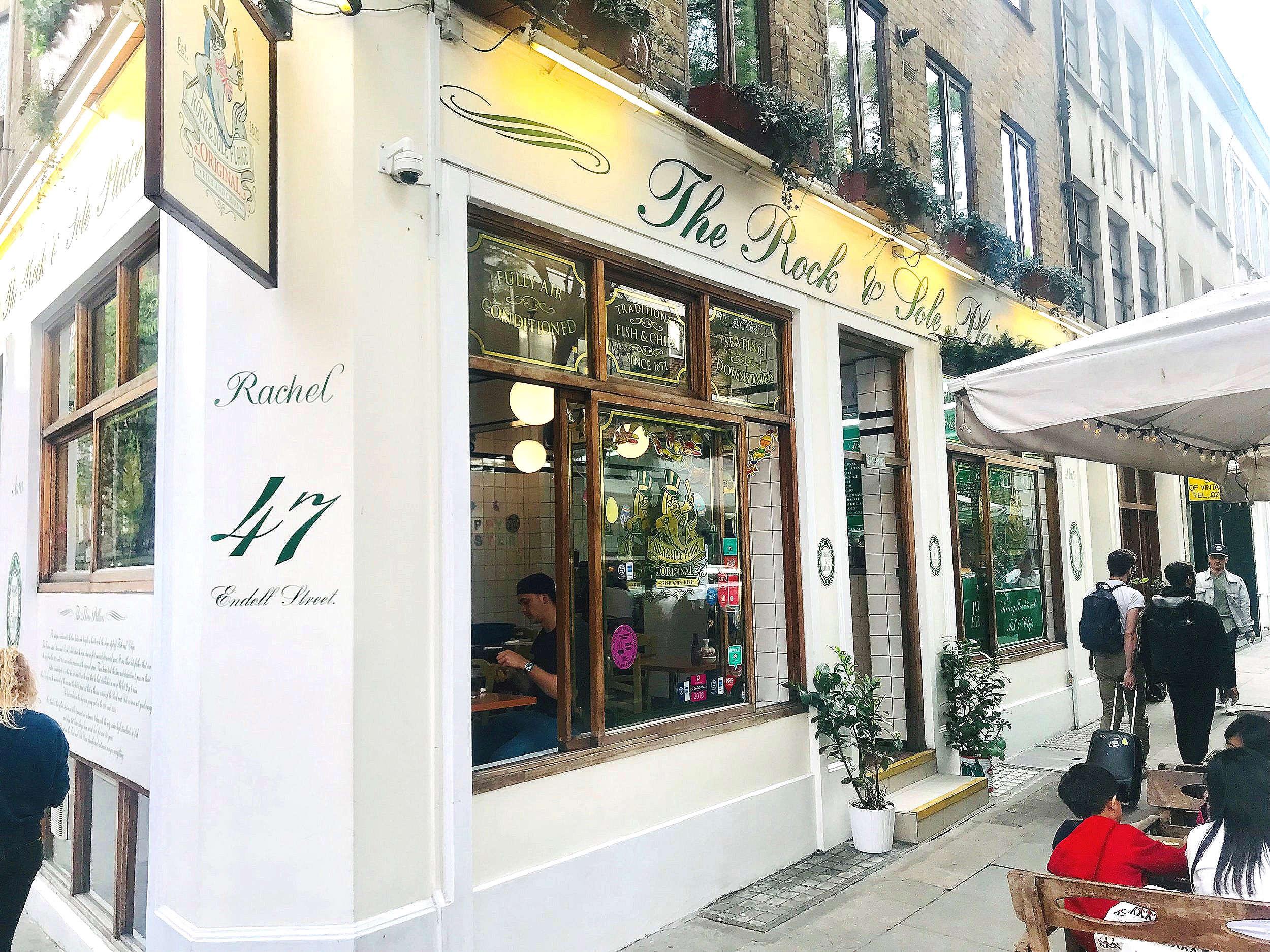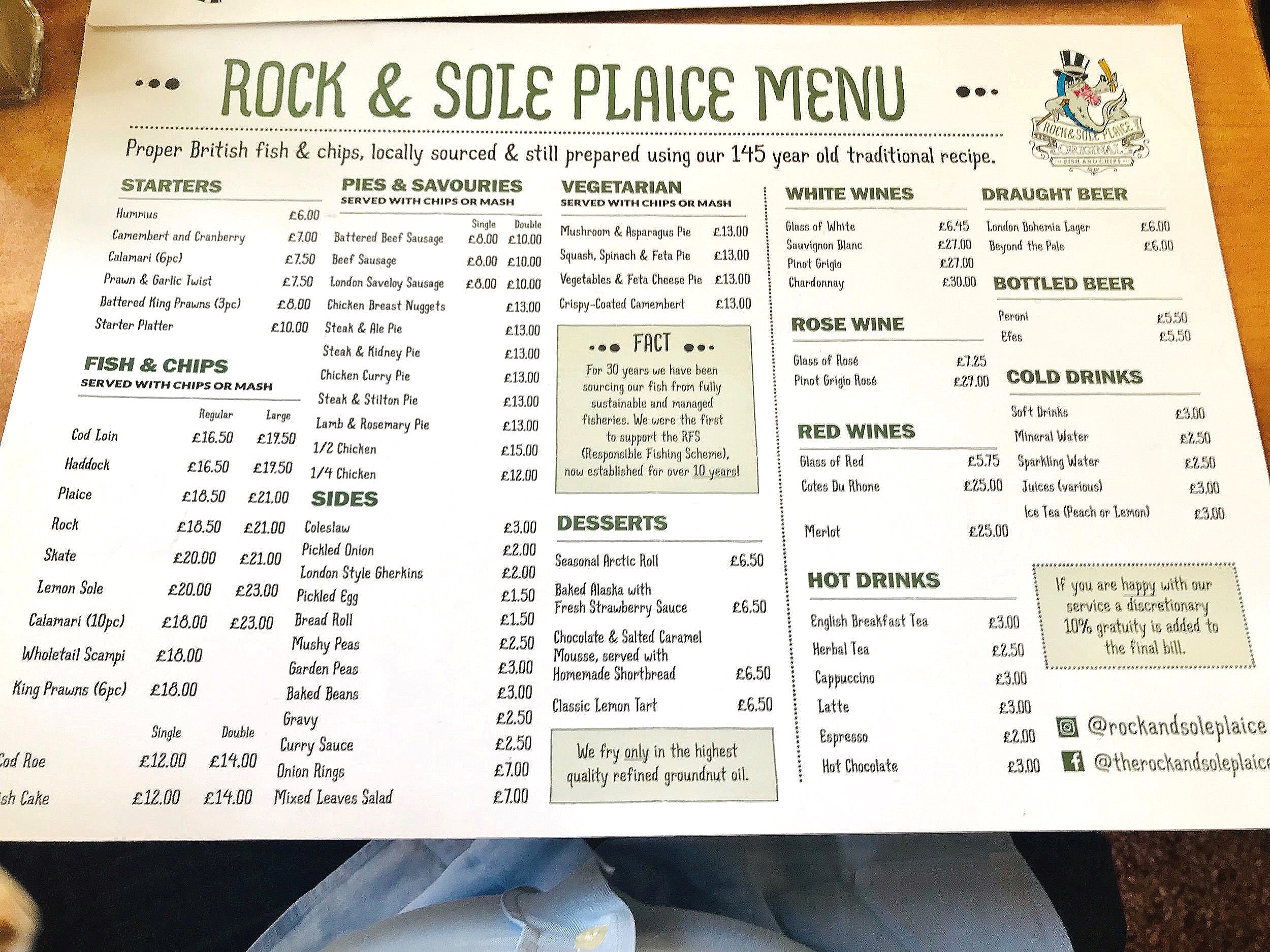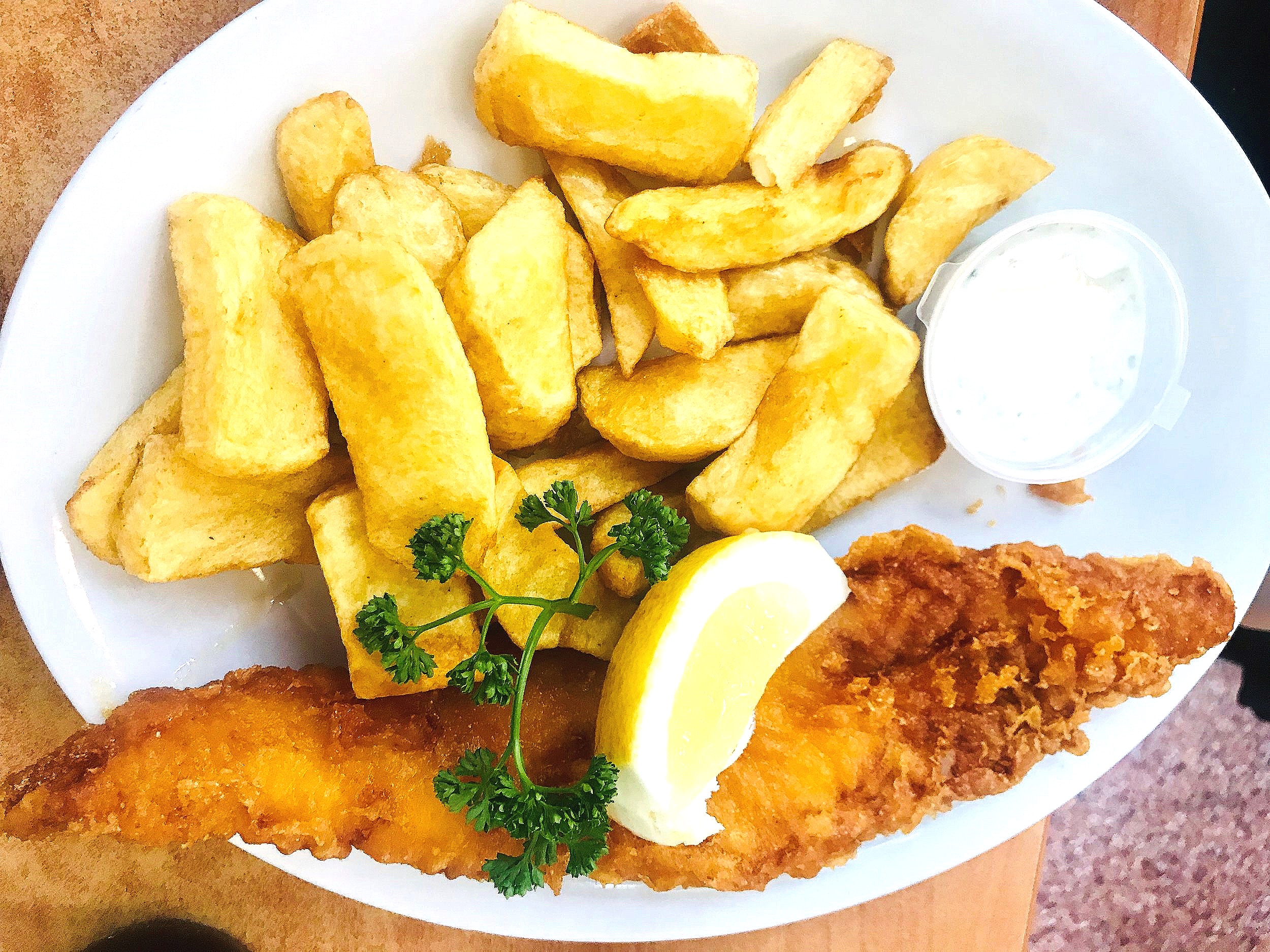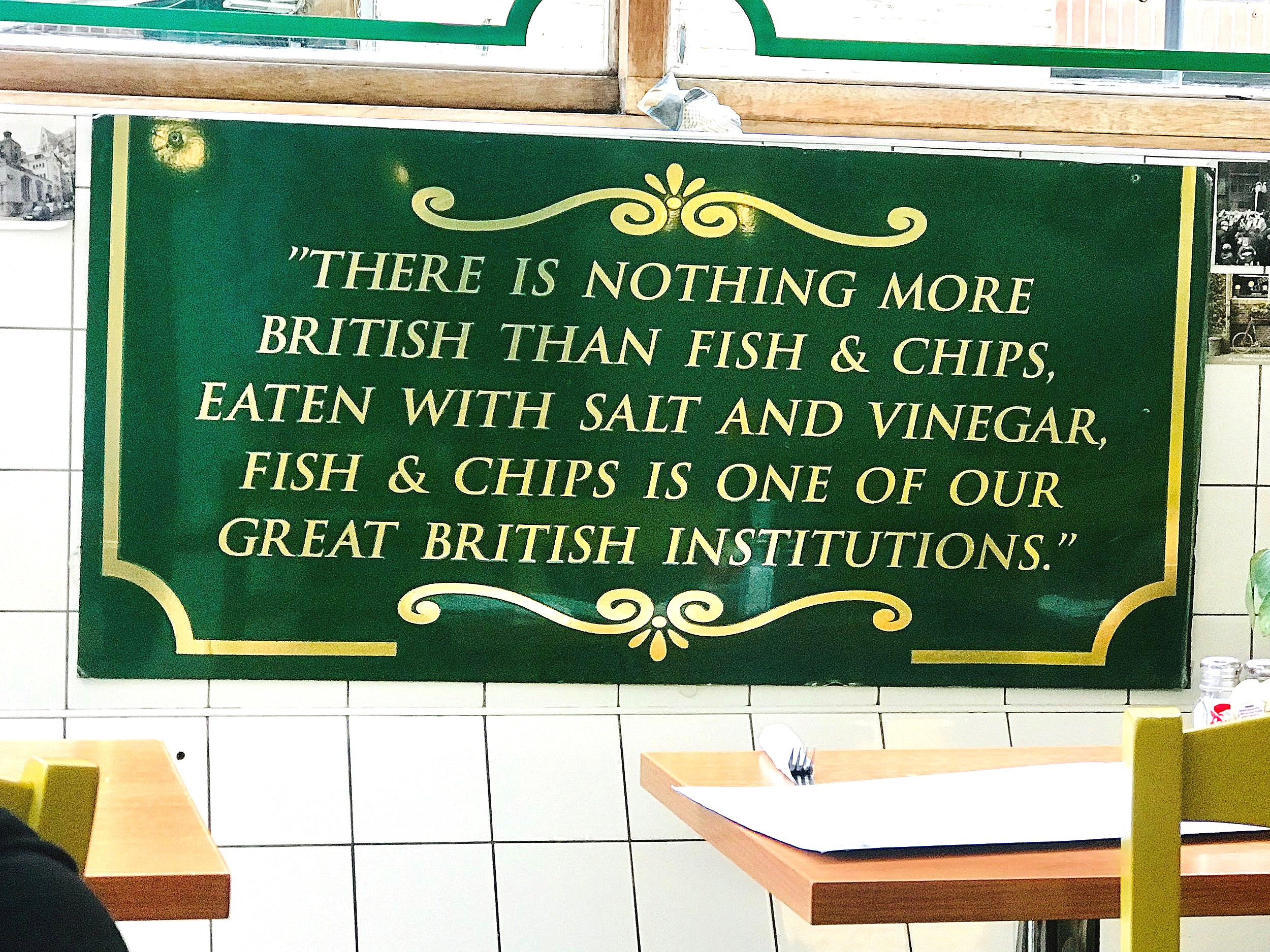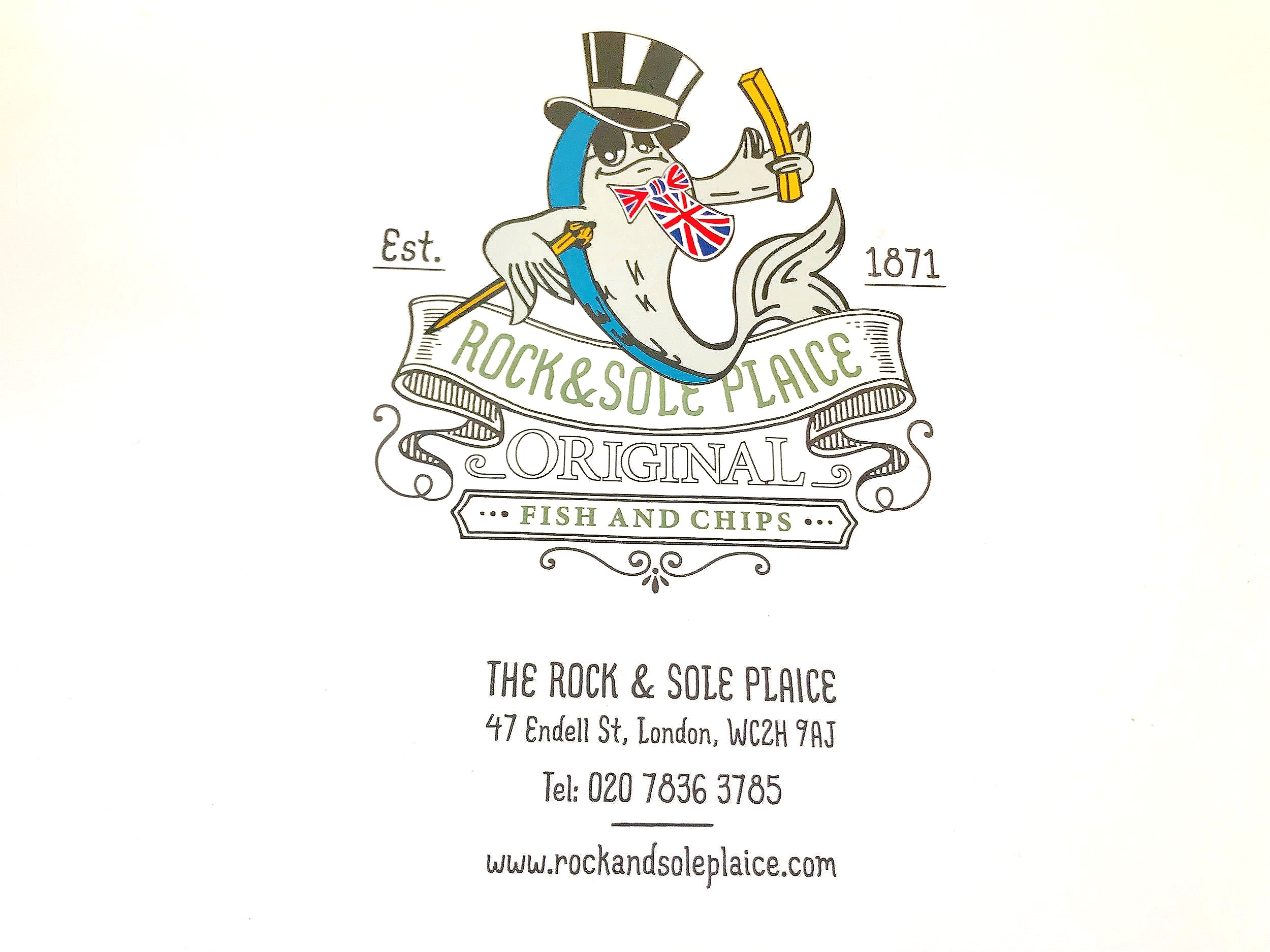 A fish and chip shop that's been around since 1871 must being doing a lot of things right for a very long time. Rock and Sole Plaice is that shop. It's a favourite haunt of ours each time we visit London and a must-visit eatery. They thought of their crispy battered fish and hand cut chips gets us going every time. It's been listed by a number of people as the best in London - and it may well be just that!
First choice was a serving of the rock - battered of course. It came with a side of chips and a good sized tub of tartare sauce. A side of mushy peas went perfectly, as did the drizzling of brown vinegar we put on top.
Next choice was the cod - probably the most ordered version here. It was again battered and perfectly cooked. The batter was golden, crispy and delicious and meat inside was juicy and cooked to perfection. They certainly know how to cook fish here!
There are plenty of variations on the menu, from the type of fish through to prawns, scampi, calamari and fish cakes. They do pies and chicken as well. They also have starters, desserts and plenty of sides - the chips though are the most popular.
There's some seating inside - perfect for when it rains - but there's a lot more outside. On a sunny day its hugely popular there.
This is one of the oldest fish and chip shops in London and our favourite. It's somewhere we'll keep visiting every time we're in town. The food is absolutely great. See you next time!