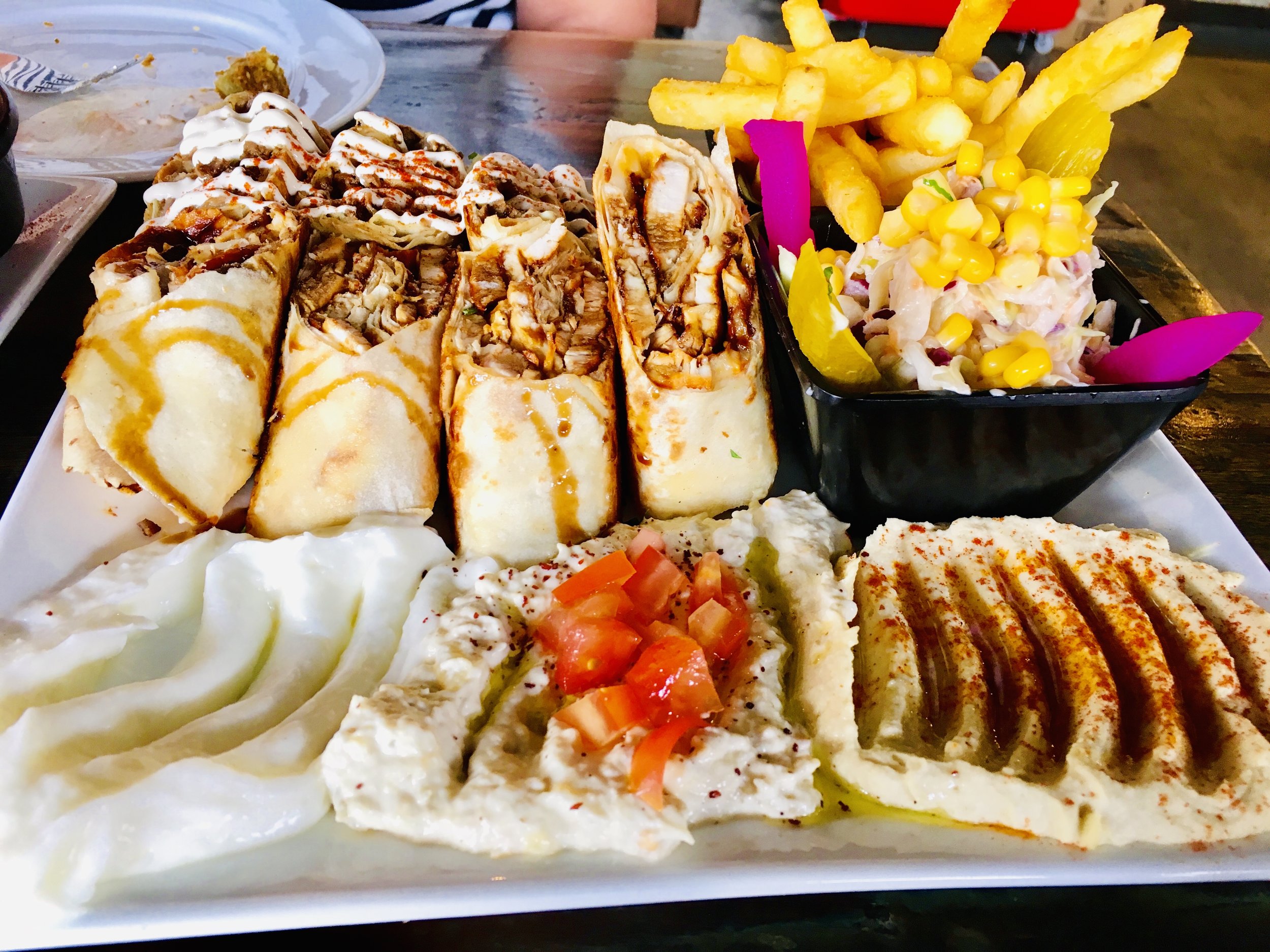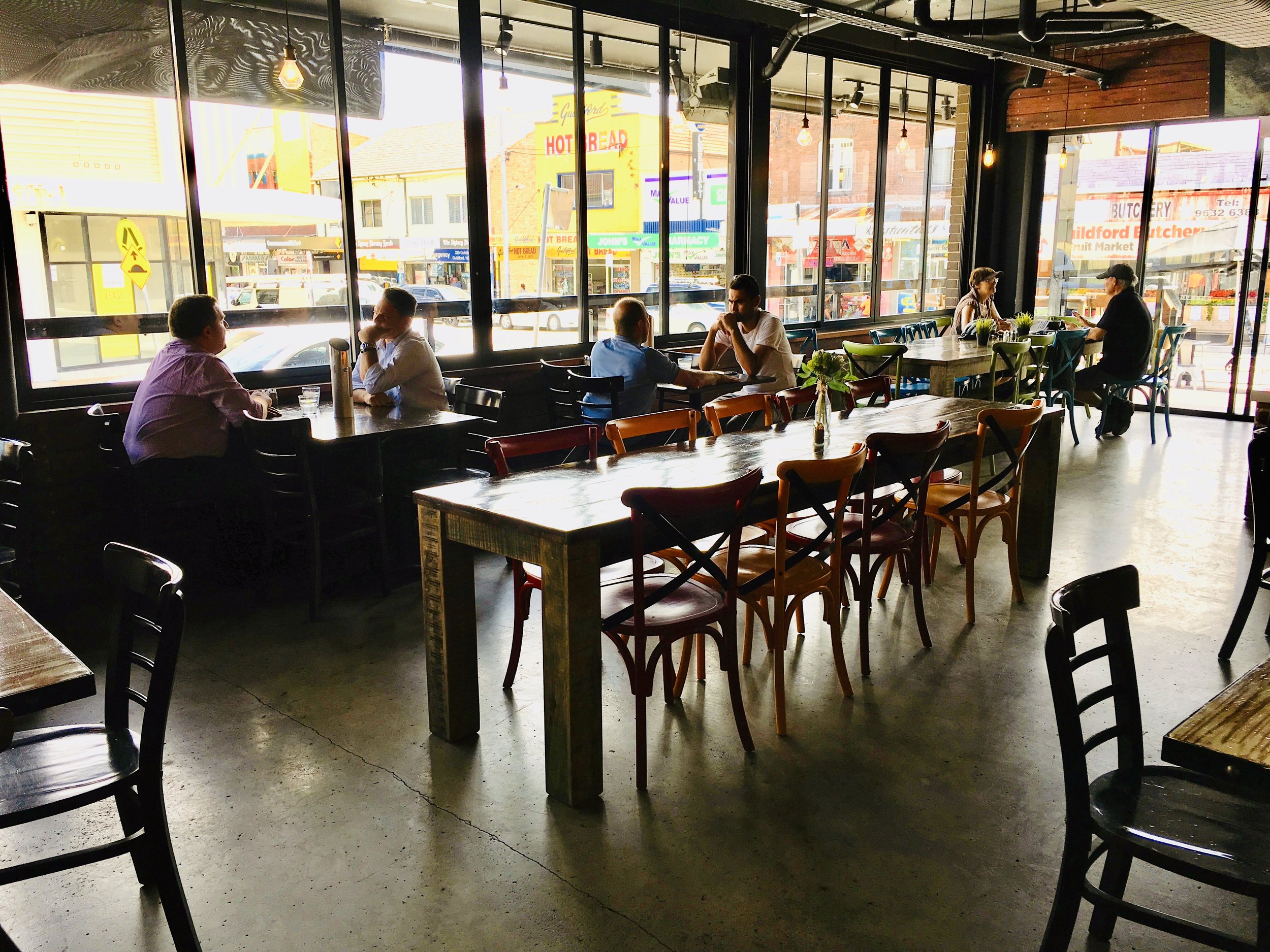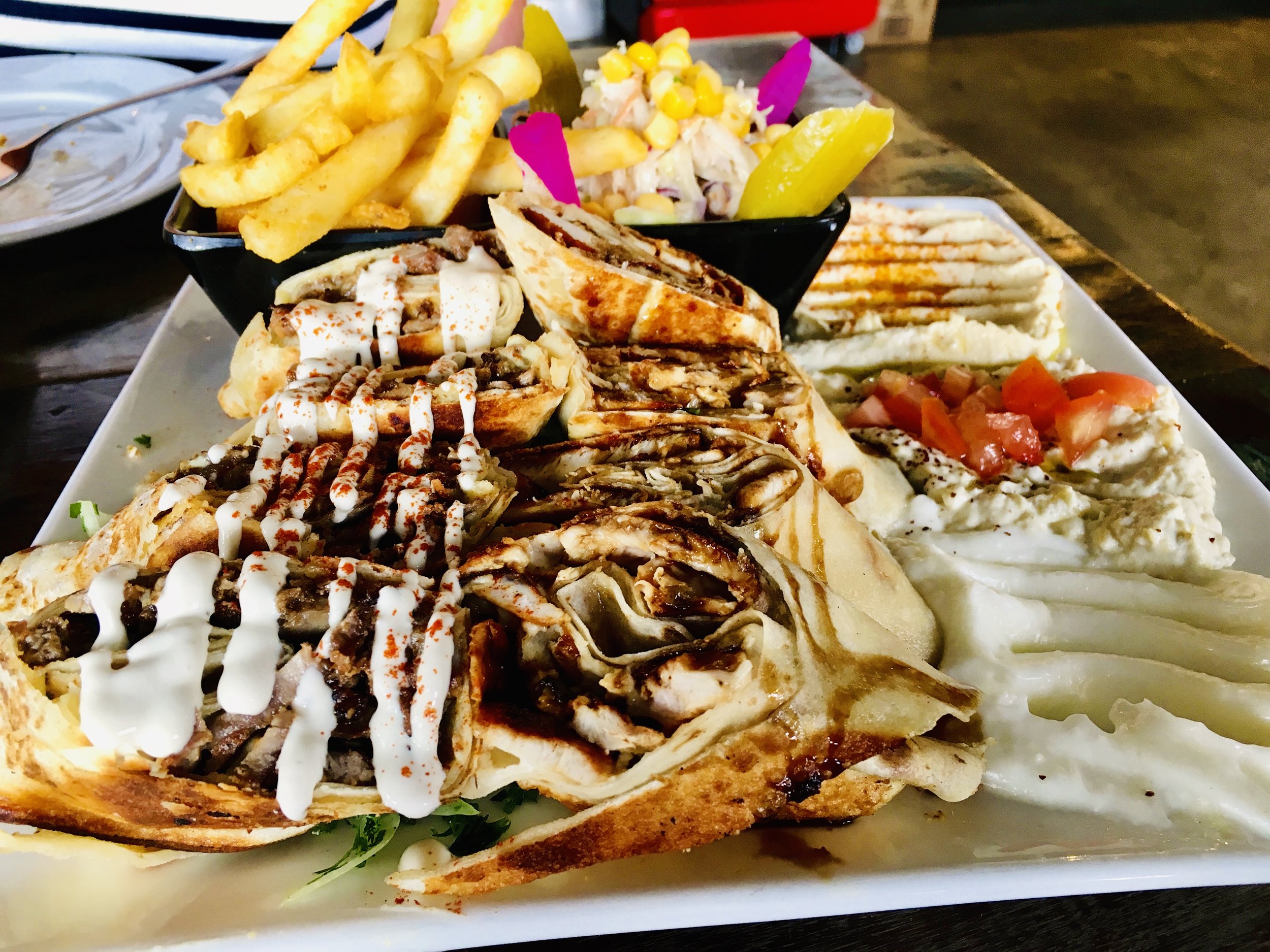 Mr Shawarmer
332 Guildford Rd
Guildford, Sydney
Guildford is just bursting with exotic middle eastern eateries, most a little on the basic side but one that stands out is the stylish Mr Shawarma.
Past the modern, clean exterior, you will find a large industrial style space with rustic long wooden tables and brightly coloured chairs. At the back of the restaurant is an open kitchen where you can watch all the action – nice!
The menu looks impressive and the pics are certainly droolworthy. We started with the Kibbeh – a blend of meat, crushed wheat and spices, served with house-made pickled vegetables. They were crisp on the outside and warm and tasty in the middle. We really loved the pickles too.
The Arabi Plate was our next choice. Hot mini rolls of chicken and lamb in a soft yet crispy wrap, served with assorted dips and sides of chips and slaw. Bring your appetite for this one – the plate is loaded and the food is delicious. Oh those creamy homemade dips!
Next we were up for a meatfest. The BBQ Mixed Plate arrived with chicken, lamb and kafta skewers on a bed of tomato pita bread and a side of tabouli, hommos, baba ghanouj and garlic sauce. The meats were so tender and juicy (cooked to perfection) and the kafta had a great flavour. Very impressive.
If by any chance you had some space left for dessert, the options looked good. At the front counter there was also a display of sweet treats including a good-looking baklava!
Mr Shawarma is open 7 days a week from 6am until 10pm. The staff were friendly and informative. A special shout-out to Mak for his great hospitality.
Those dames dined as guests of Mr Shawarma.