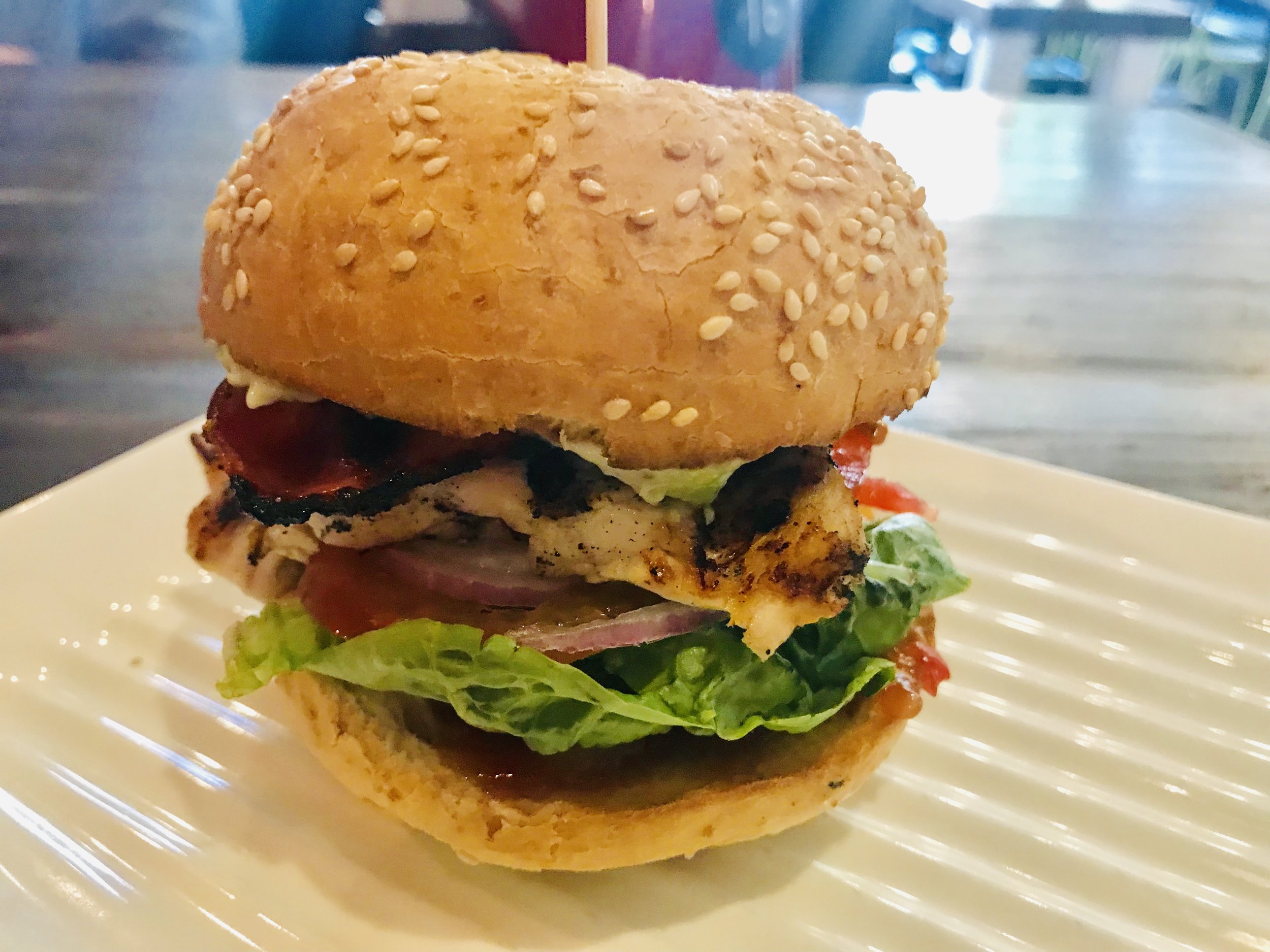 Grill'd
57 Willoughby Rd
Crows Nest, Sydney
Who doesn't like a burger now and then for a meal? We certainly do! We were out shopping, unsurprisingly, and needed refuelling. Grill'd was there so it was an easy choice for a quick bite. The range and consistency you get makes this so straightforward.
Our first burger choice was the "Crispy Bacon and Cheese". The combination itself probably makes this a very popular choice. It's hard not to have bacon and cheese on a burger! This was described as grass fed lean beef, crispy bacon, tasty cheese, salad, relish and herbed mayo. It was big and tasty - just as a burger should be.
Choice two was a chicken burger. We love avocado with a chook burger and this was easy to manage here. The "Simon Says" was made from chicken breast, avocado, crispy bacon, salad, relish and herbed mayo. The combination of chicken, avocado, bacon and mayo was another winner.
Choice three, yes there were three of us this time - not just two greedy people - was another beef burger. Some people like pineapple in their burgers while others loathe it. Mlady is in the former category while Sir is in the latter. The "Summer Sunset" again had greass fed lean beef, avocado, crispy bacon, charred pineapple, salad, relish and herbed mayo. Mlady was certainly happy with this one!
If you can eat a burger with nibbling on a few chips then you're stronger than us! We grabbed a serving of their thick cut chips that come sprinkled with a tasty herb mix. They disappeared quickly!
With such an extensive range of burgers - beef, wagyu, chicken, pork belly, lamb, veggie and sliders too - you can drop by again and again without having the same thing for quite a while.
The burgers are certainly tasty here. They're a good size too. We left satisfied and full. The chips were also great as well! The food arrives quickly and the service is good too.