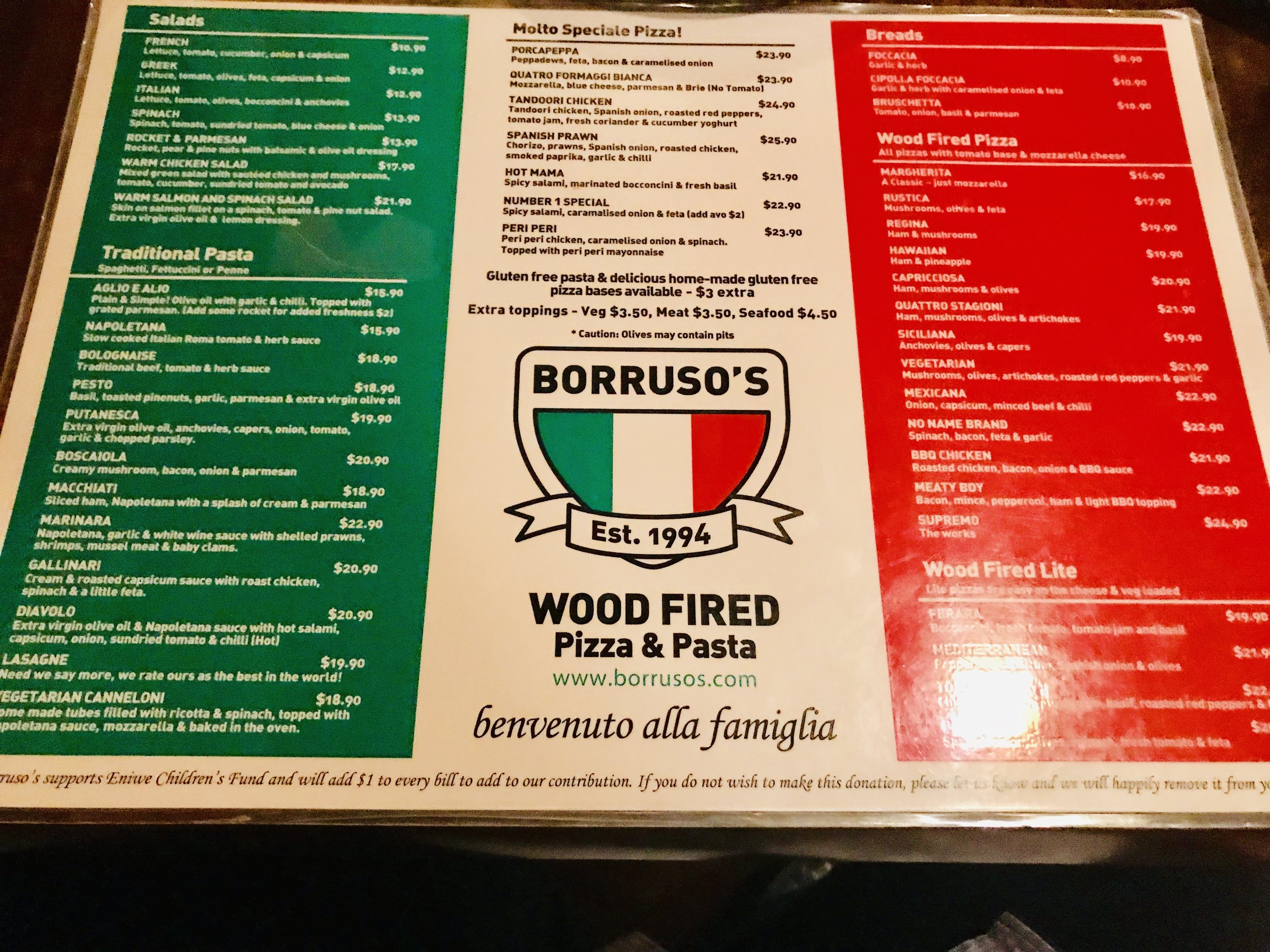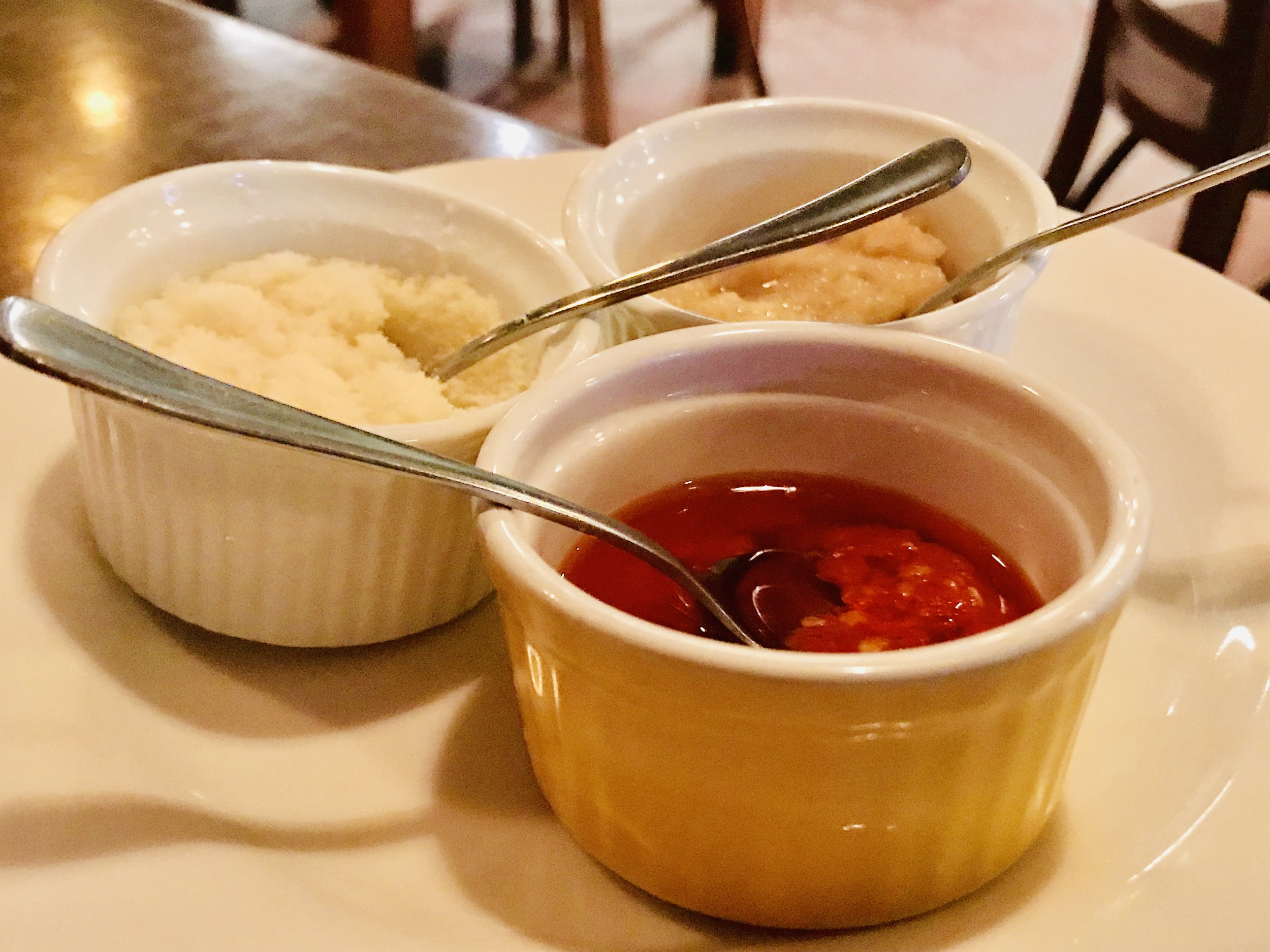 Our love of Italian food saw us venture to Borruso's in Northbridge on Sydney's northside. To be fair, the name Borruso's was already familiar to us, having dined at their Crows Nest restaurant twice last year.
This is their original venue which clearly must have done well to lead to a second place. It's a restaurant of two sides with the pizza oven and prep area in the middle. This way you can watch all the action taking place from anywhere.
We started with a garlic and herb focaccia to share. What a beauty it was too - freshly made and hot out of the oven. It was soft and tasty and a decent size too but we still quickly devoured it.
Then it was on to mains. Despite this being a pizza and pasta venue we both went for pasta on this occasion. It was one of those nights! Mlady chose a traditional spaghetti bolognese. It was a tasty one too, made from beef with a herbed tomato sauce. It was just what she had wanted.
Sir headed to the seafood and chose a fettuccine marinara. It had a napoletana, garlic and white wine sauce packed with shelled prawns, shrimps, mussel meat and baby clams. They don't skimp on the good stuff here either so it had plenty of seafood. He certainly enjoyed this one too.
We decided to be restrained on this rare occasion and so we didn't have dessert. That said, the choices almost changed our minds - they did look good.
A bottle of Italian Chianti was a perfect accompaniment to this tasty Italian meal.
Borruso's Northbridge is a homely place that has a nice relaxed feel to it. You just know you'll be looked after and get a good meal here. We did. It's a place to relax, unwind and just enjoy a good feed.