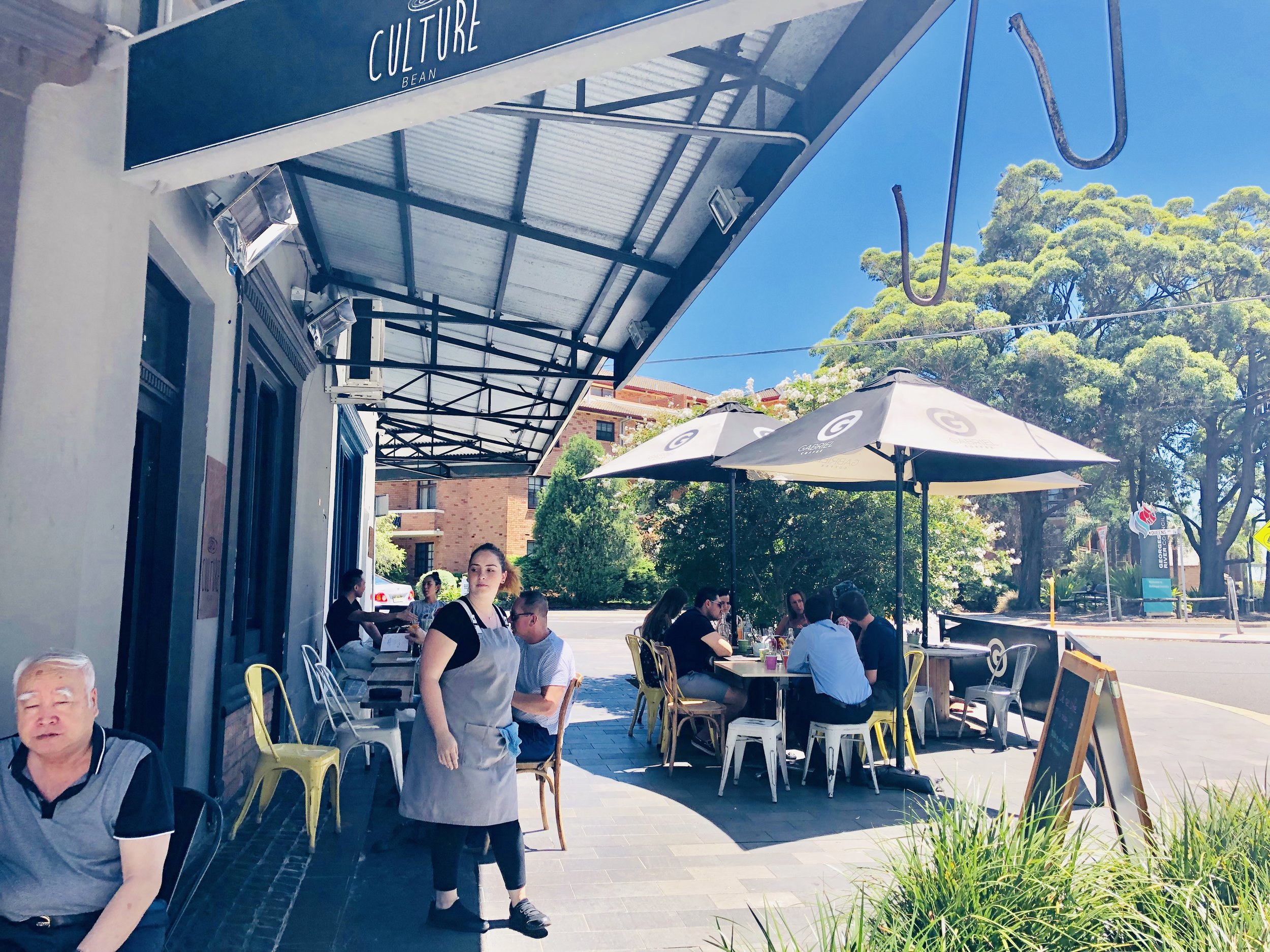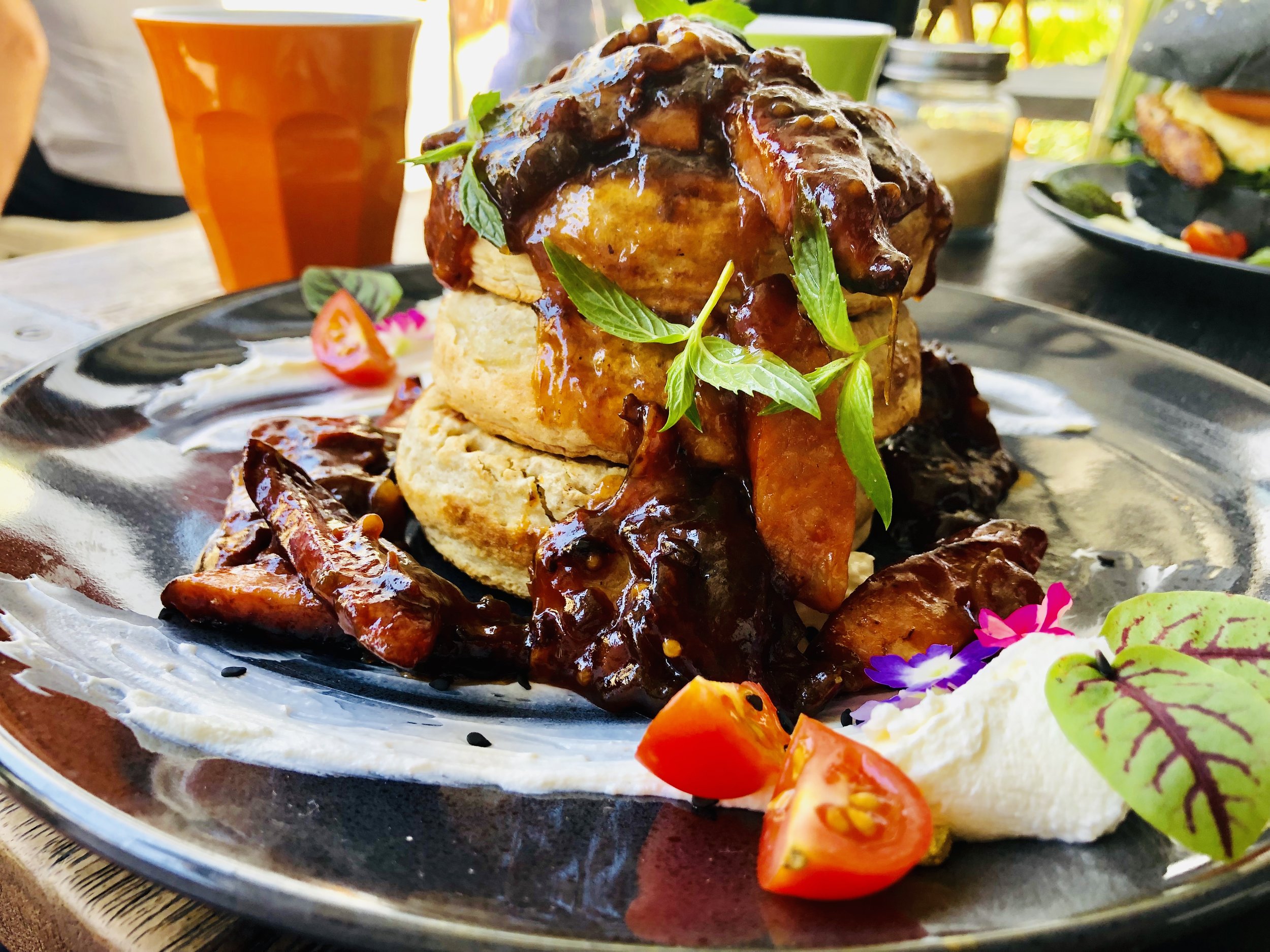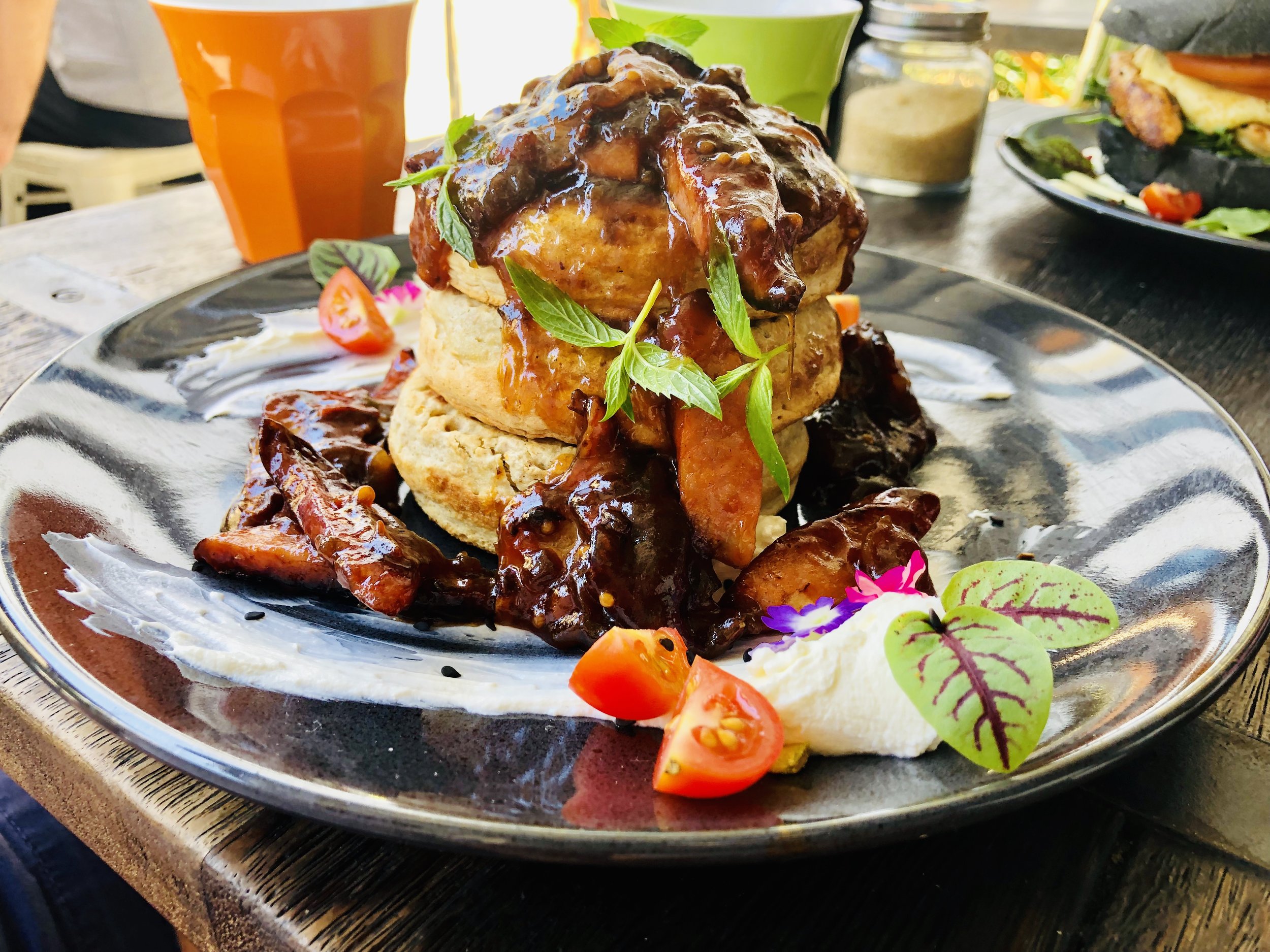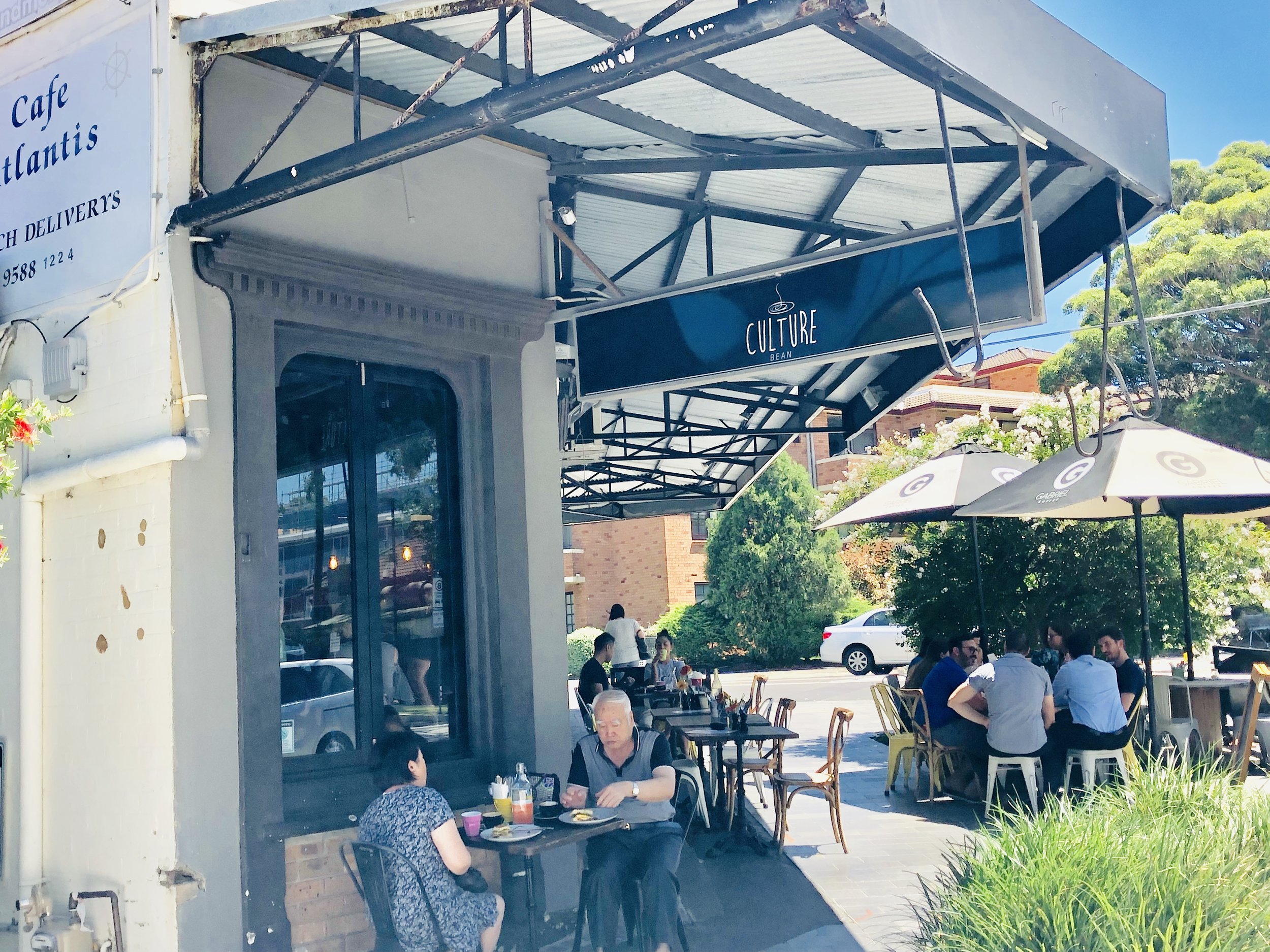 Culture Bean is an inviting local café in Kogarah. Its location and set up make it a perfect spot for a casual breakfast, brunch or any daytime eating affair. There is some seating inside with a red telephone booth against the wall and also a nice set up of tables out the front.
We arrived for a late Sunday lunch and although the place was quite busy, we found a table outside. At a glance, the place is a local favourite. Lots of people popping in for a take away coffee and pretty much all tables taken. The menu at Culture Bean is also very impressive with lots of choices to satisfy all dietary requirements from vegetarian to vegan and options to satisfy even the most committed carnivores.
Whilst deciding on something to eat, we noticed a very yummy sounding list of smoothies on the menu so we picked two, to give them a try. The Gutsi Protein shake was a sugar free, dairy free, gluten free protein smoothie that was full of deliciousness. It was pink and had a silky strawberry taste.
We also tried the Green Coconut which was a super healthy smoothie with kale, spinach and other yummy stuff like strawberries and banana. It was so creamy, we couldn't believe it was vegan.
Our first dish was the Culture Burger. A huge burger loaded with buttermilk battered chicken thigh (which was super tender by the way), some lovely sweet vine ripened tomatoes and silky haloumi. All these delicious ingredients were serenaded with a lovely hollandaise sauce and nestled in a fluffy charcoal bun.
Next we had the culture crumpet stack. Crumpets are definitely making a comeback and here at Culture Bean they serve crumpets by Merna Taouk, which we found to be fresh and fluffy. This huge tower of crumpet heaven was elegantly showered with Chorizo, Bacon, labneh and a smokey harissa relish. We loved how the air pockets in the crumpets scooped up every yummy drop of sauce. We absolutely loved this one!
Final choice was something sweet and we went for the Knefeh French toast which was served with rose water, pistachio and was topped with a generous scoop of Coyo ice cream. A lovely combination of flavours, as the rose water added a hint of sweetness to the earthy knefeh coating, which we then dunked into the ice cream for a complete taste sensation. It also had pink fairy floss on top which was just the cutest thing.
Did we like Culture Bean? You bet we did. The food was delicious and we were particularly impressed with the menu which had lots of different options, covering cold and hot food with lots of vegan and vegetarian dishes available.
The service was good and we really liked the ambience which was relaxed and nice. Overall, a perfect Sunday afternoon.
The Counts dined as guests of Culture Bean Café. Special thanks to CPM Online Marketing for arranging this visit.