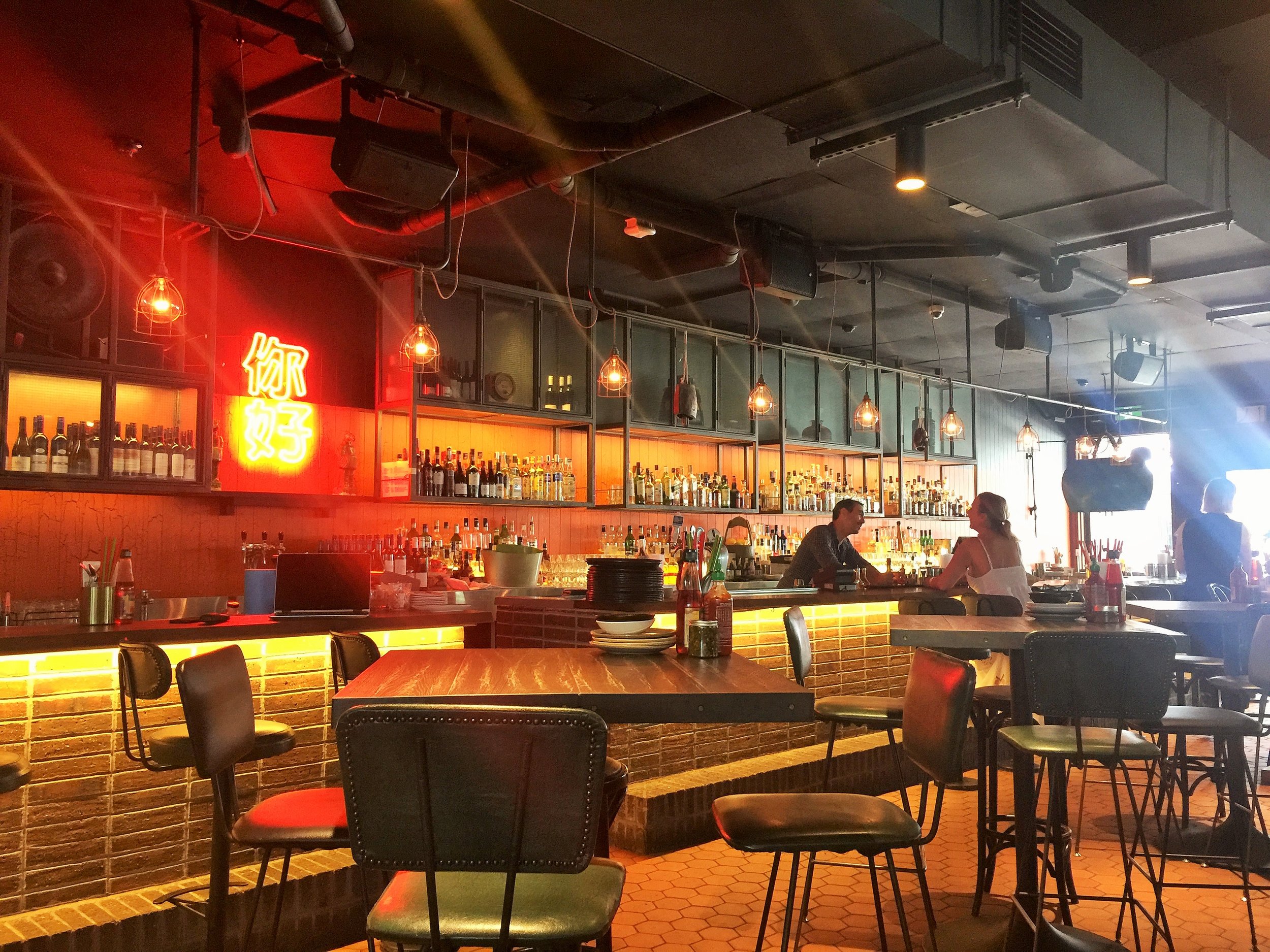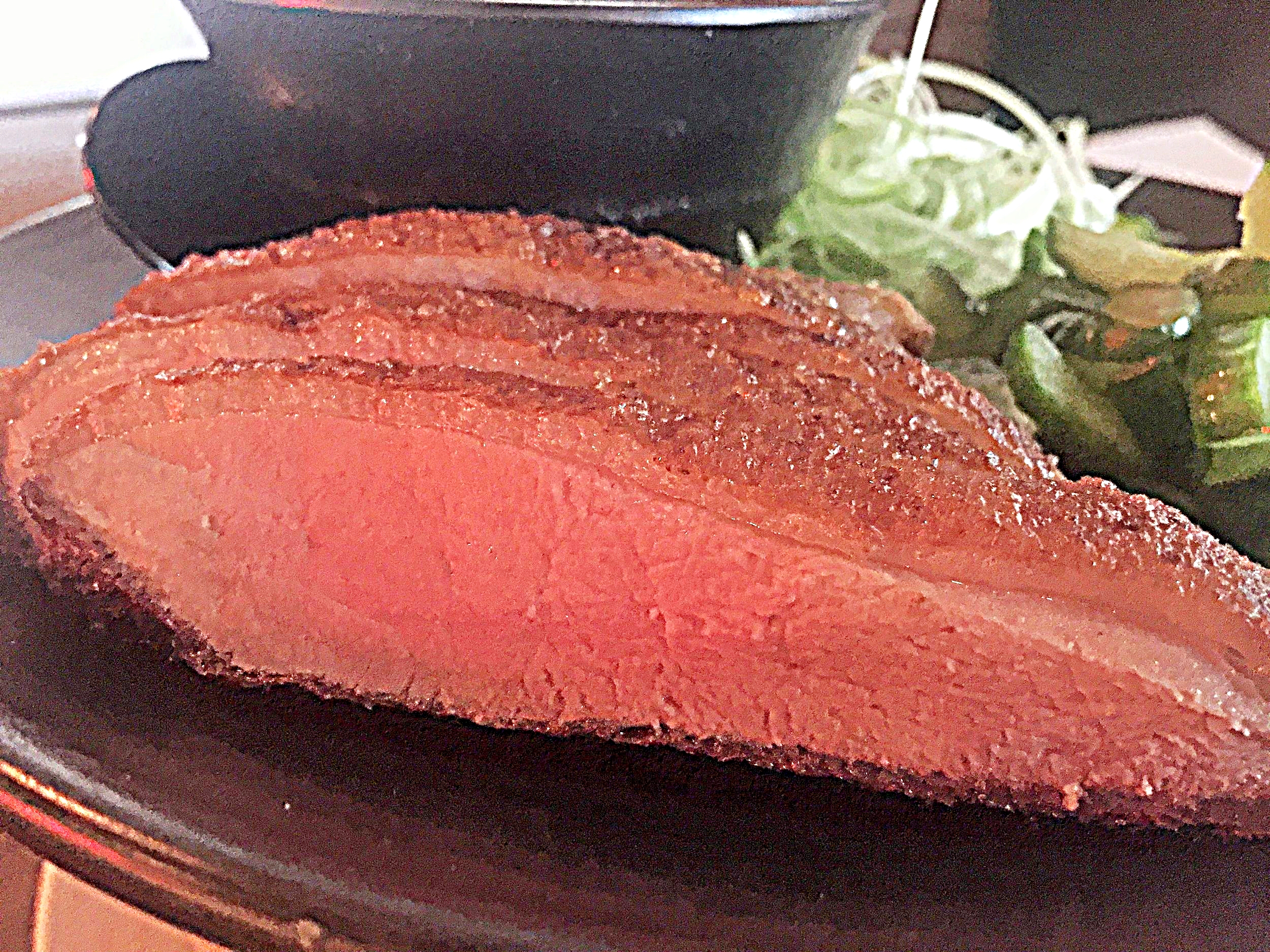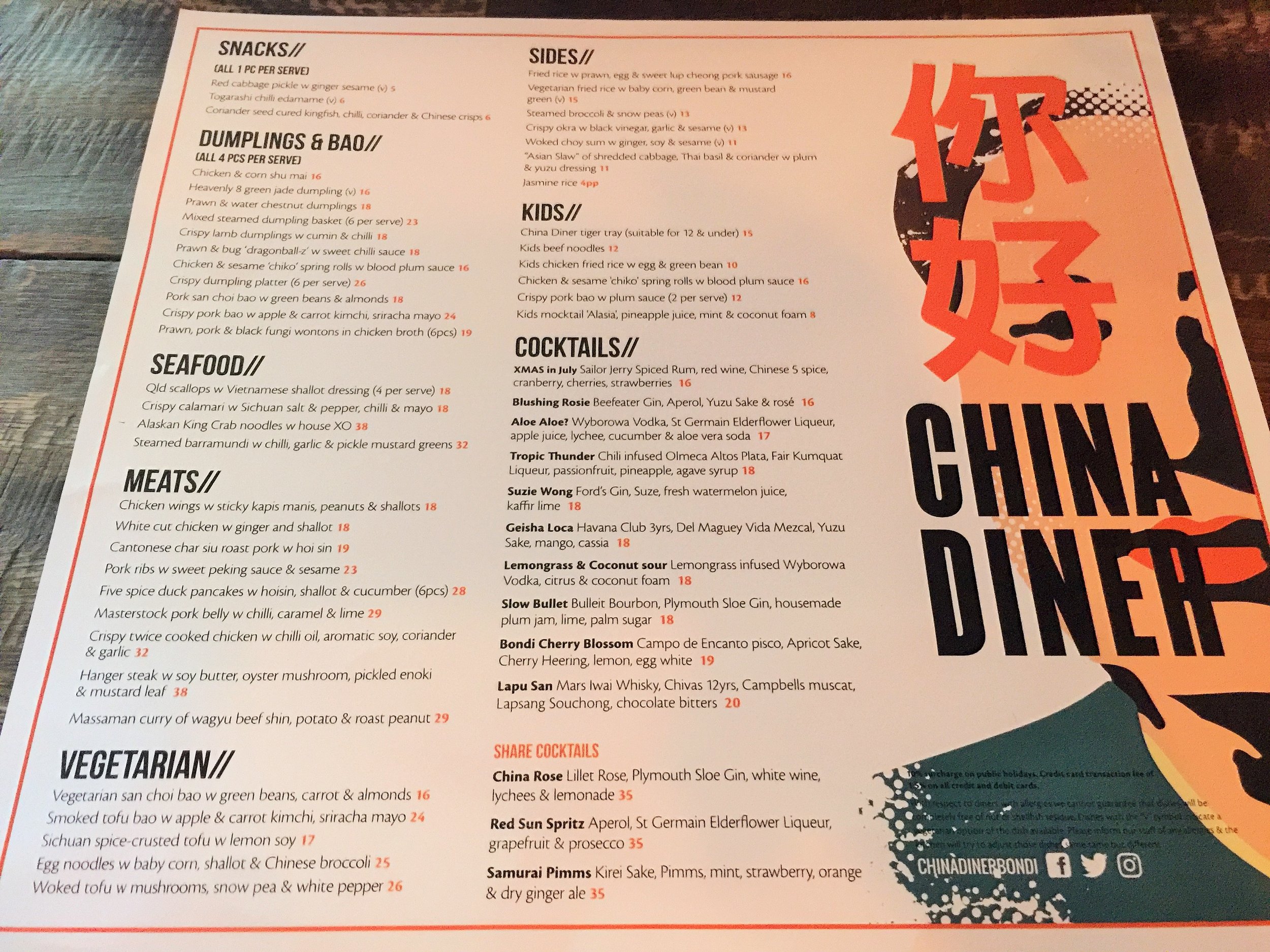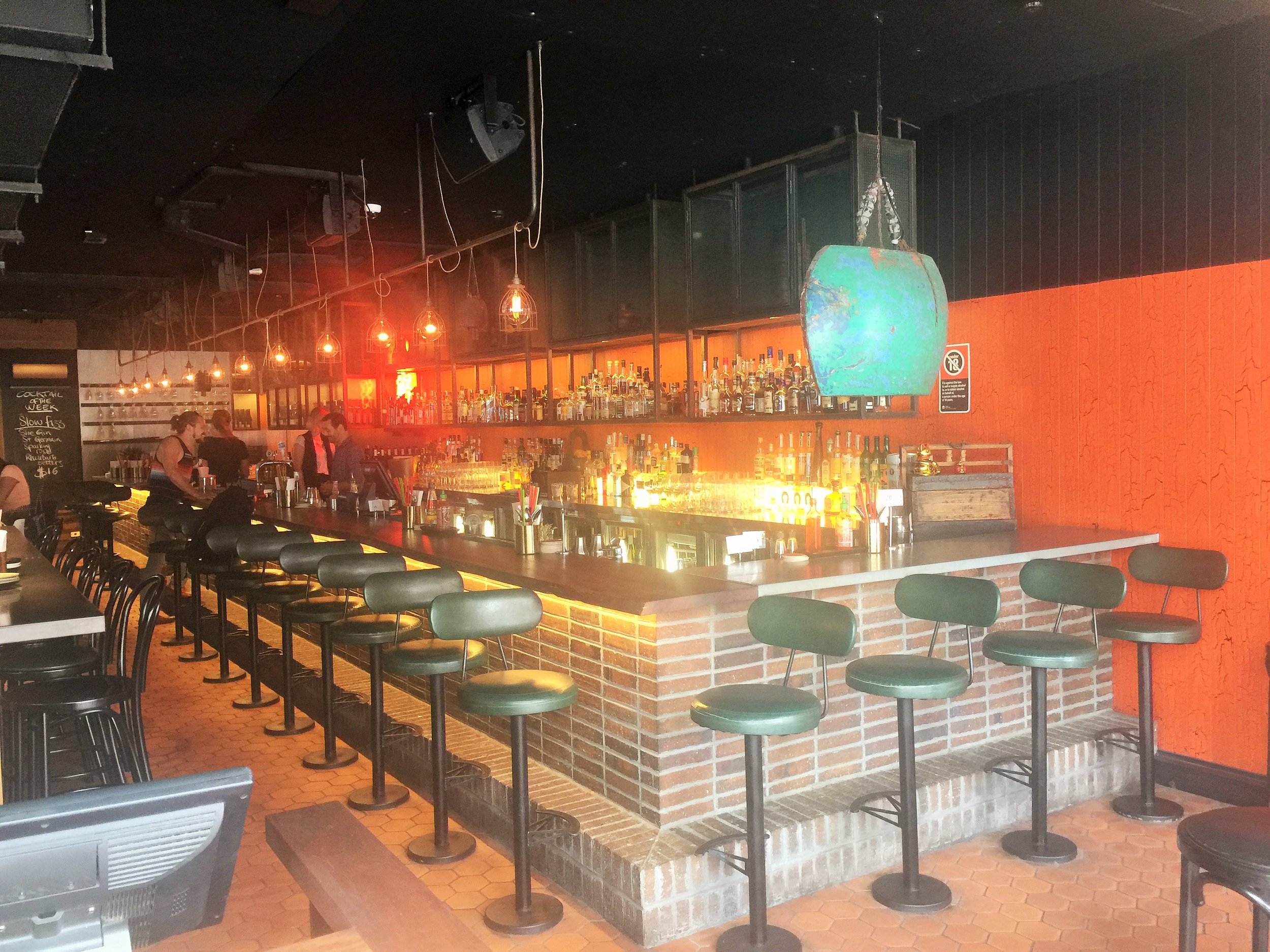 China Diner
75 - 79 Hall St
Bondi Beach, Sydney
We were on a weekend shopping expedition out East and hunting for a bite to eat when we spied China Diner. the name was known to us - as they also have a restaurant in Double Bay - so that familiarity drew us in. We knew we could expect a mix of modern and traditional Asian dishes and we weren't disappointed!
The first thing you notice here is that it's a surprisingly big place - stretching back a long way from its street front. You soon need to decide whether you head for a booth or a bar table - and we chose the booth. The menu is enticing and its worth a close look as there is plenty to choose from - and don't forget the drinks too with their interesting twists.
As it was a quick lunch before retail therapy again we grabbed some simple drinks. Mlady went for a bitters lime and lemon while Sir grabbed a nice chilled Peroni.
The idea of dumplings seemed great to us both so the first dish we selected was the prawn and bug 'dragonball-z' with sweet chilli sauce. To be honest, whilst the prawn and bug combo had our attention it really was the dragonball z that caught our eye. Ahh the memories! The dumplings were certainly tasty so we were off to a great start.
Wanting a bit of a cross-section we then chose the mixed steamed dumpling basket. It had six dumplings - two chicken and corn shu mai, two heavenly 8 green jade dumplings and finally two more of the prawn and bug 'dragonball-z' dumplings. All were very tasty and it was a perfect way to sample a few of their offerings.
Being duck-a-holics - well Sir is totally quacky over it everywhere - we finally chose the five spice duck pancakes with hoisin, shallot and cucumber. It was a serving of six and we were pleasantly surprised at how much duck meat came with this dish. We both agreed it was our dish of the day.
China Diner impressed us right from the start. It has a nice decor, a welcoming feel, good service and a wide variety of food and drink choices to cater to most tastes. It's a place well worth a visit.