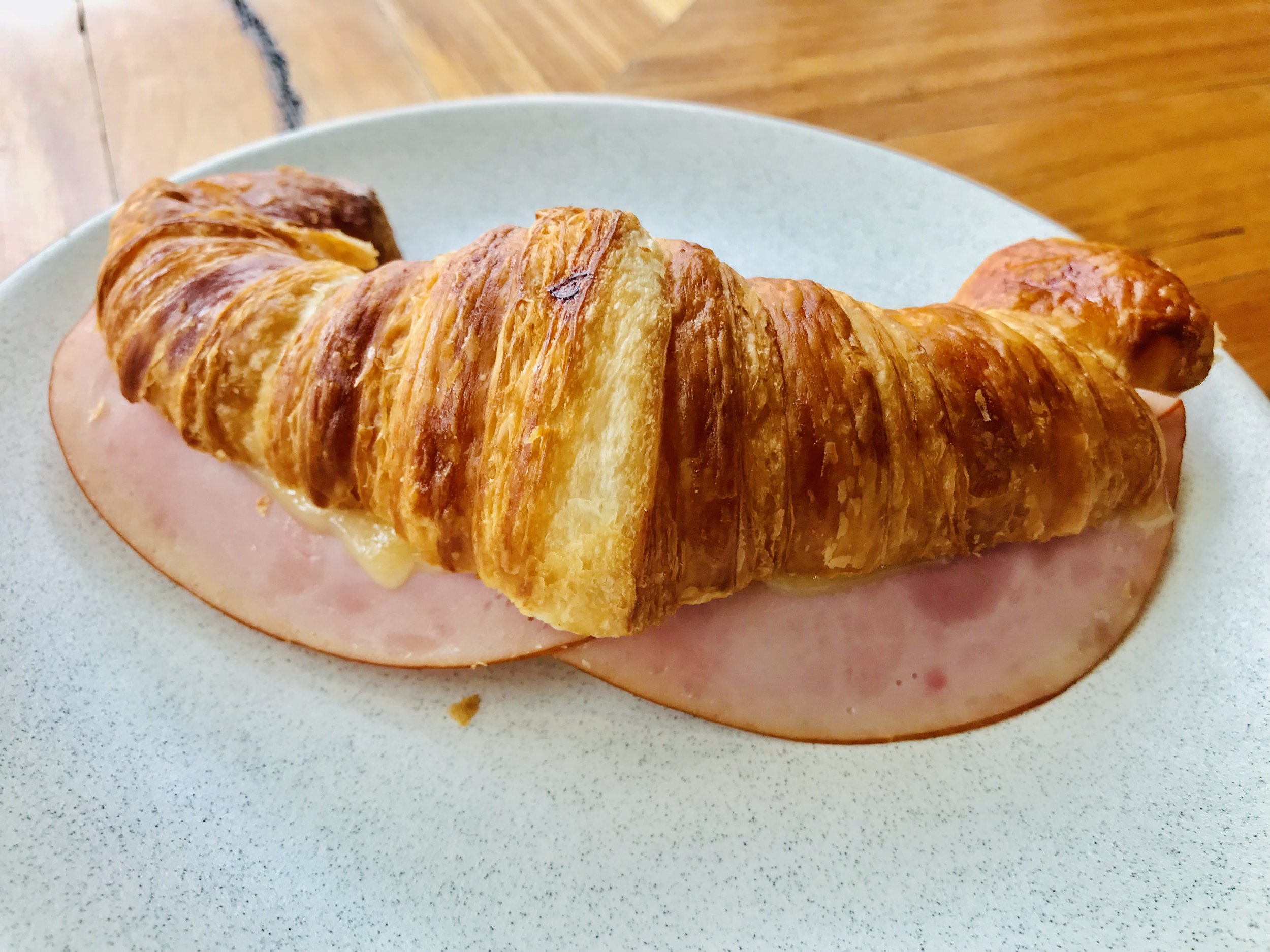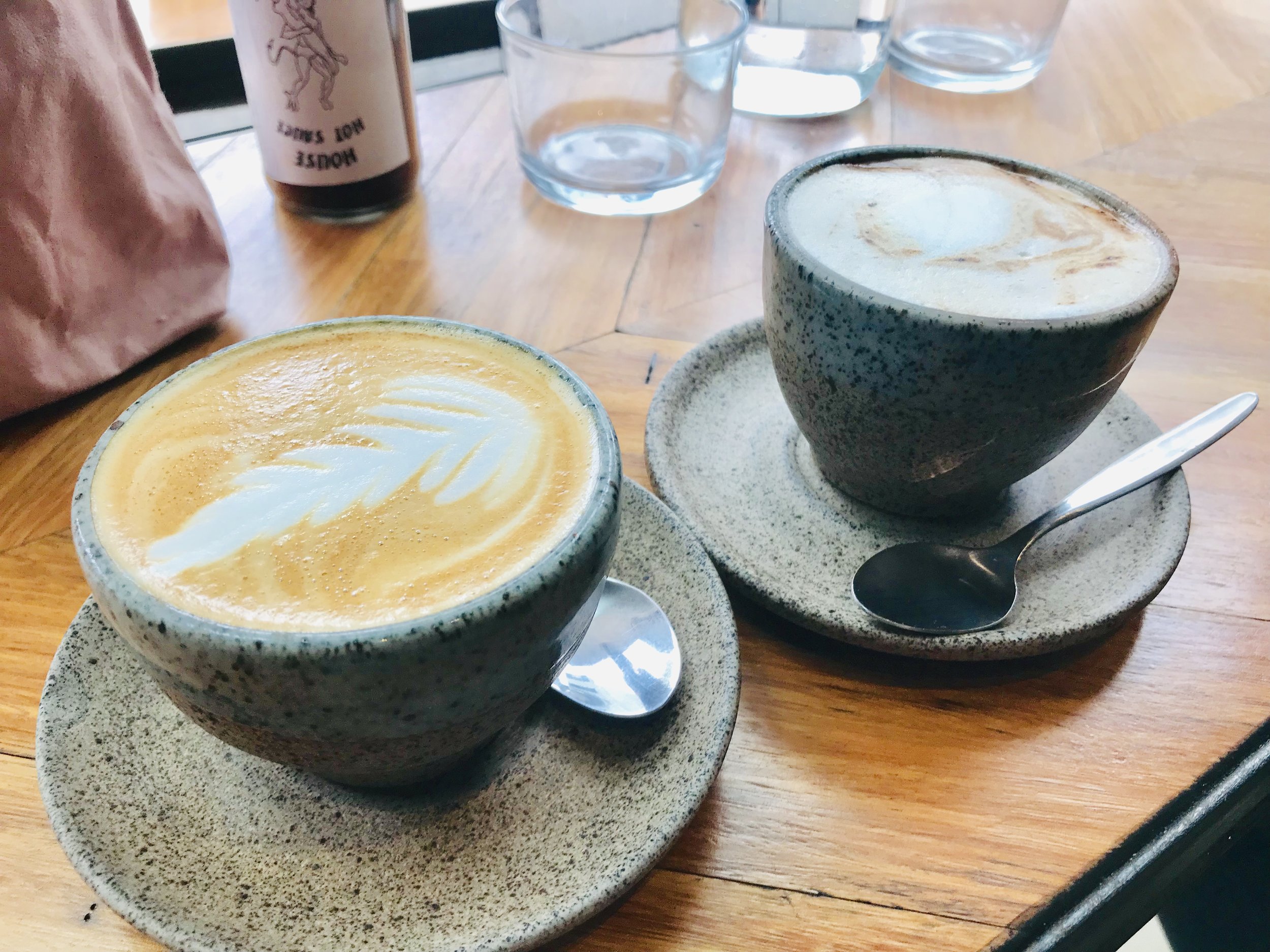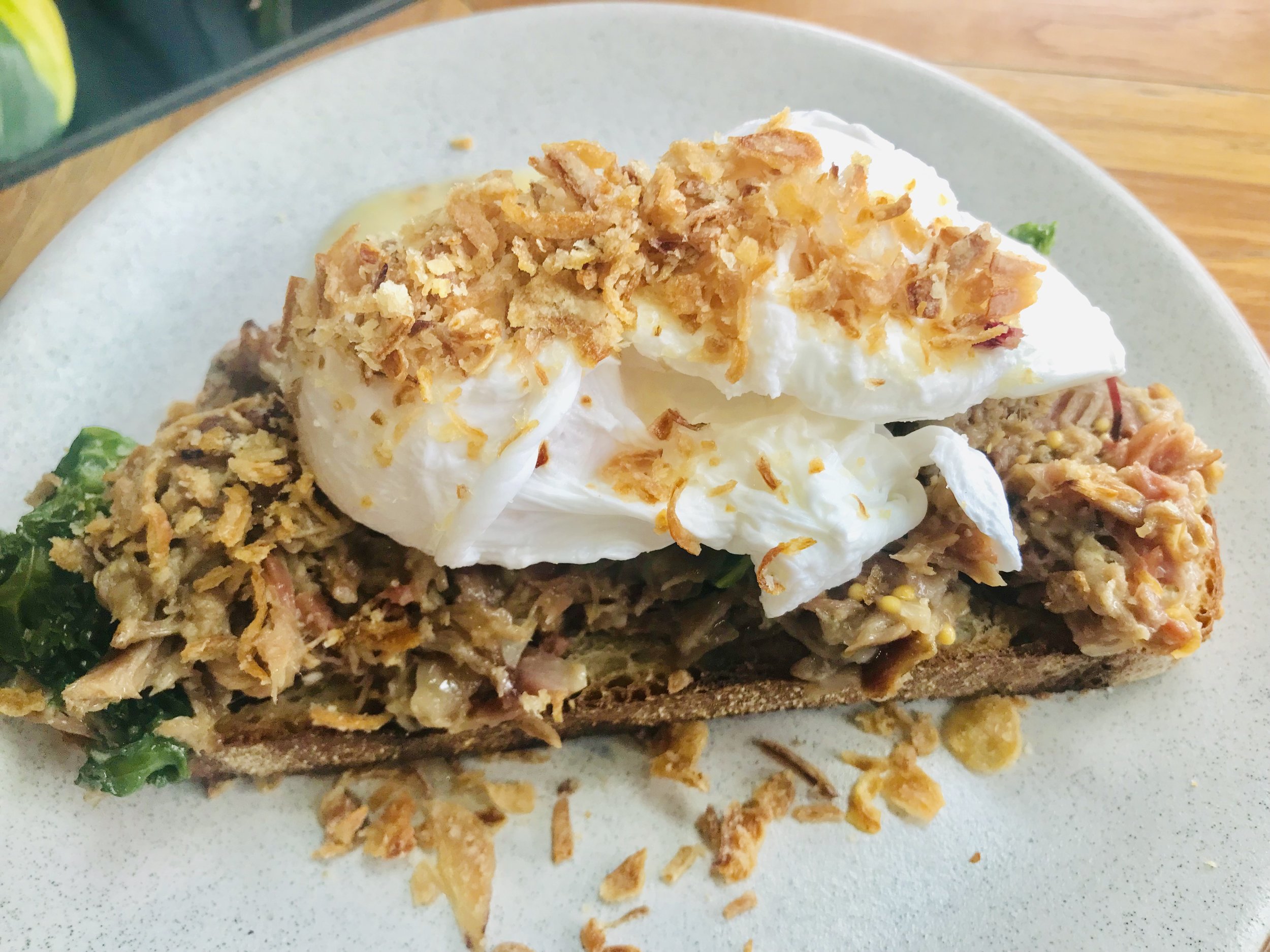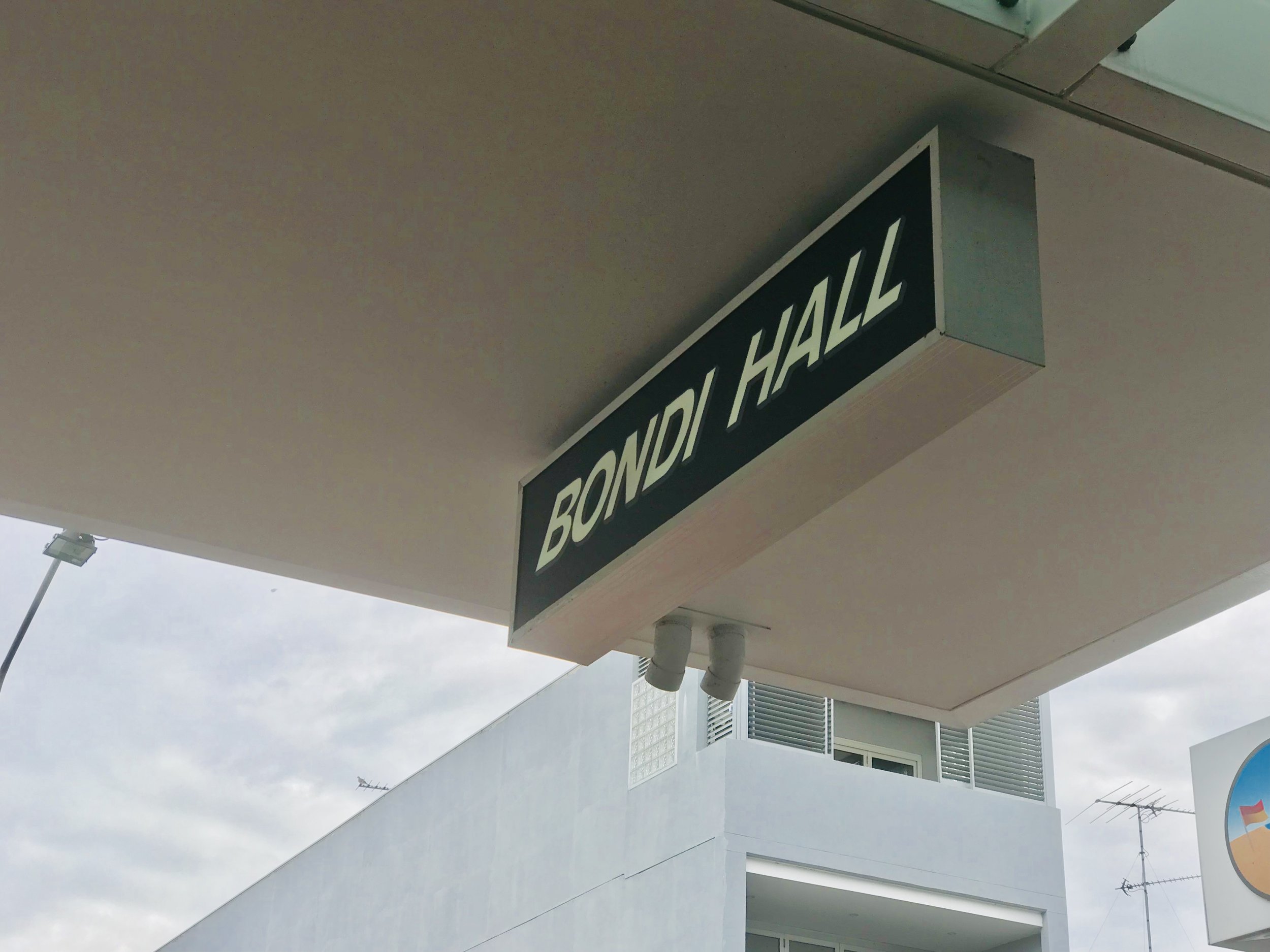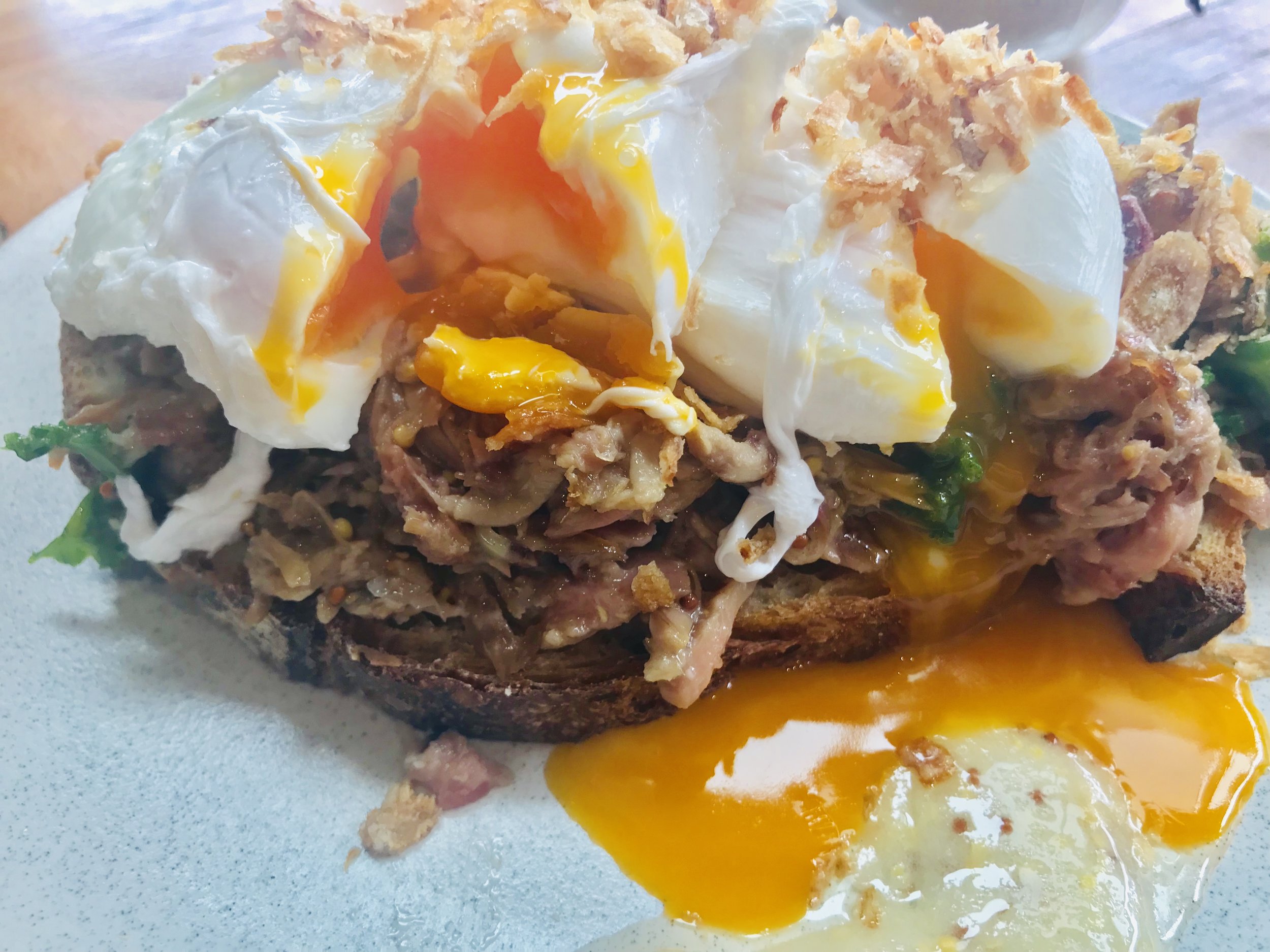 Bondi Hall
75-79 Hall St
Bondi Beach, Sydney
Popped to iconic Bondi Beach for a spot of shopping and decided to have a late brunch/light lunch at Bondi Hall. It is a casual and relaxing venue and we sat where we could see the world go by in bustling Hall Street.
We were given complimentary water without asking which was welcome as it was a warmish day. Needing some caffeine too we ordered our usuals. Sir had his skim flat white and Mlady had her weak soy cappuccino. The cups they came in were so cute and looked like they were made of stone.
Sir loves a good runny egg yolk so he eyed from the menu - poached eggs on hock with mustard braised ham hock and kale on toasted sourdough. It looked impressive when it arrived. There was no shortage of hock with it being piled high on the toast all with a lovely subtle mustard seed flavour. This was a meal for someone with an appetite too.
Mlady wanted something lighter as there was more shopping to be done and she did not want to feel too full. Going through the menu, Mlady opted for the ham and cheese croissant. This was a good size with plenty of cheese and ham. This was a good light meal to have to then continue on with more retail therapy.
Bondi Hall is located where one can see the hustle and bustle of life go by. The food is tasty and the servings are good. Service is quick which is a bonus if you are in a hurry.