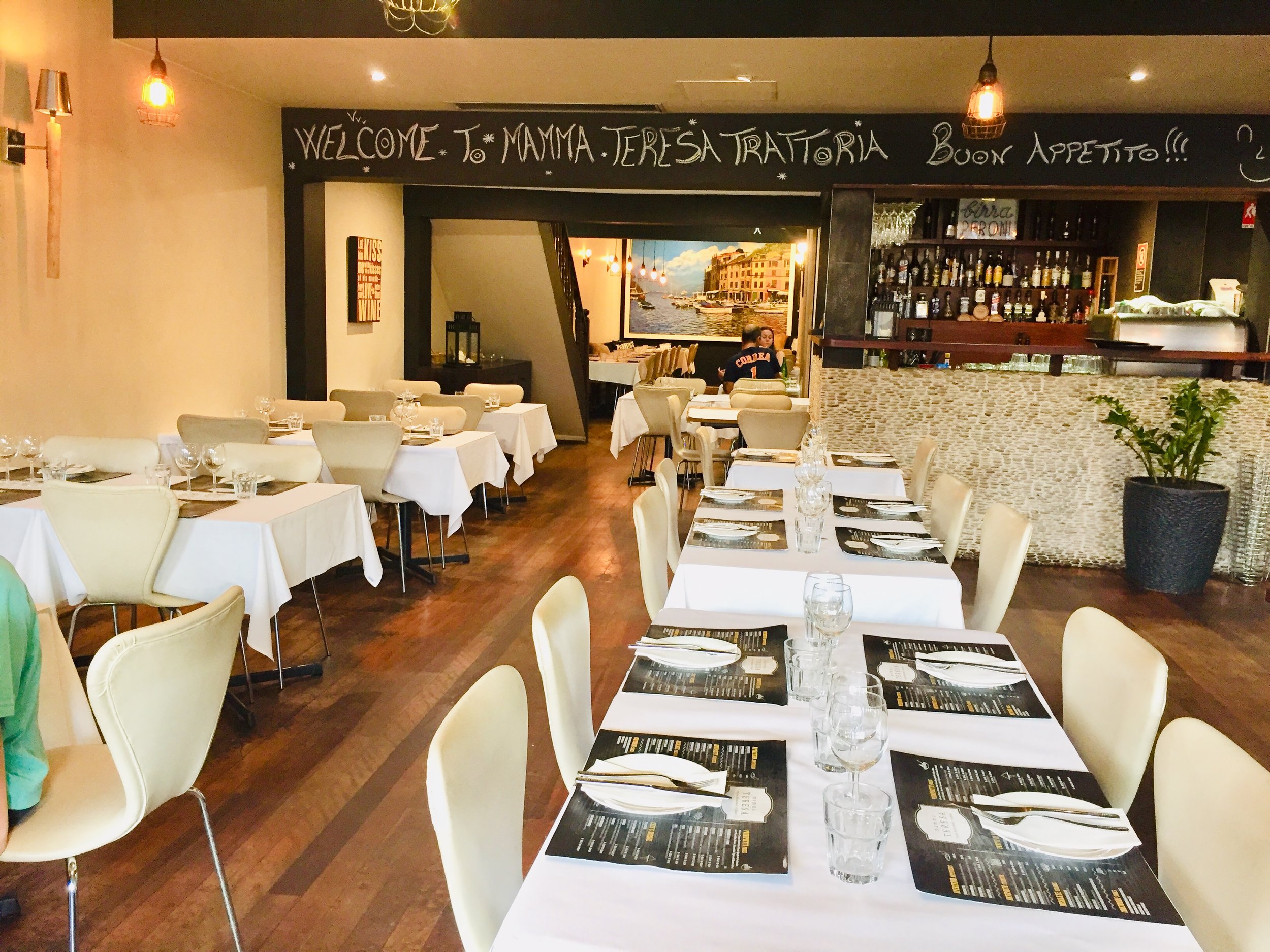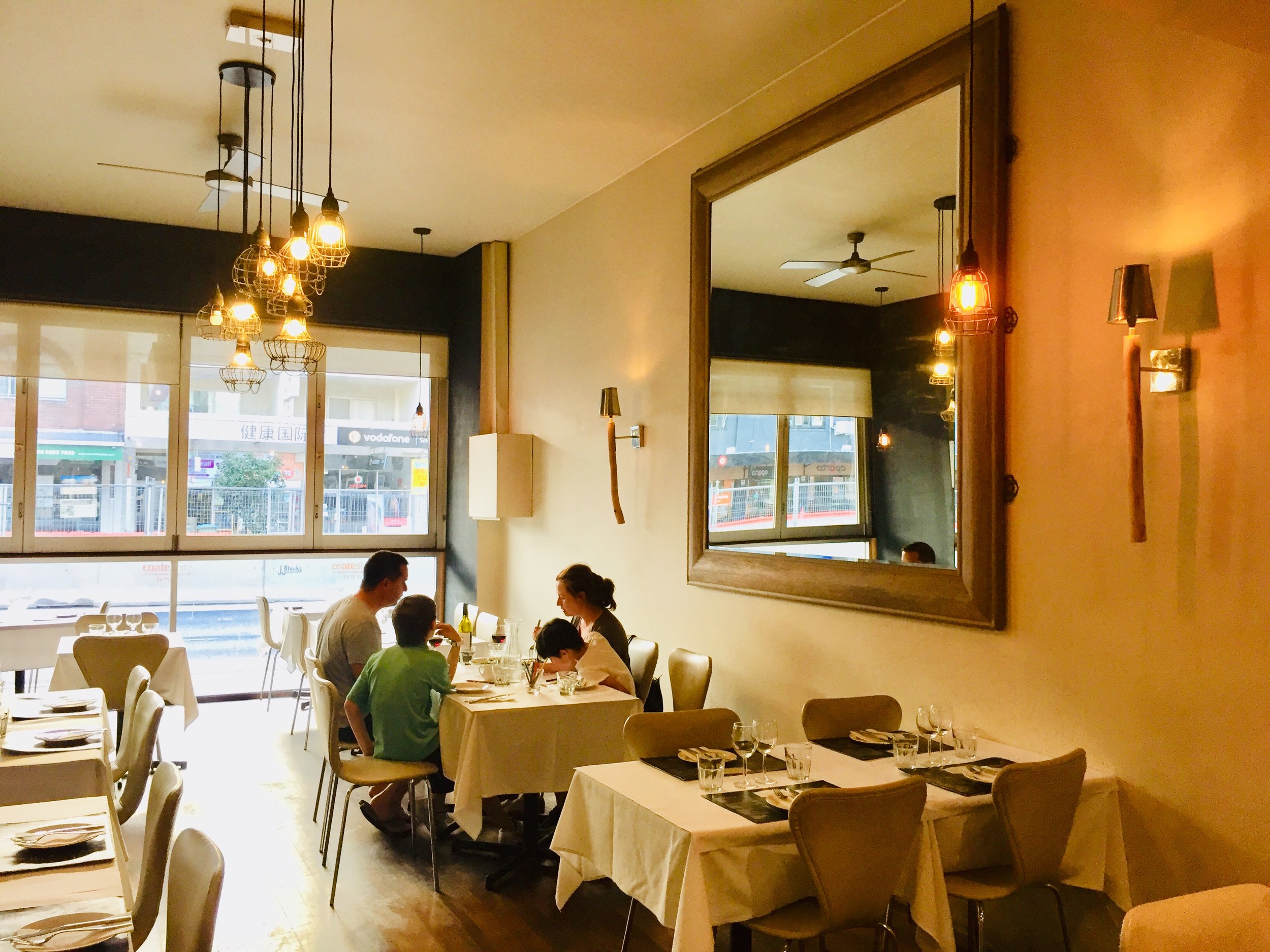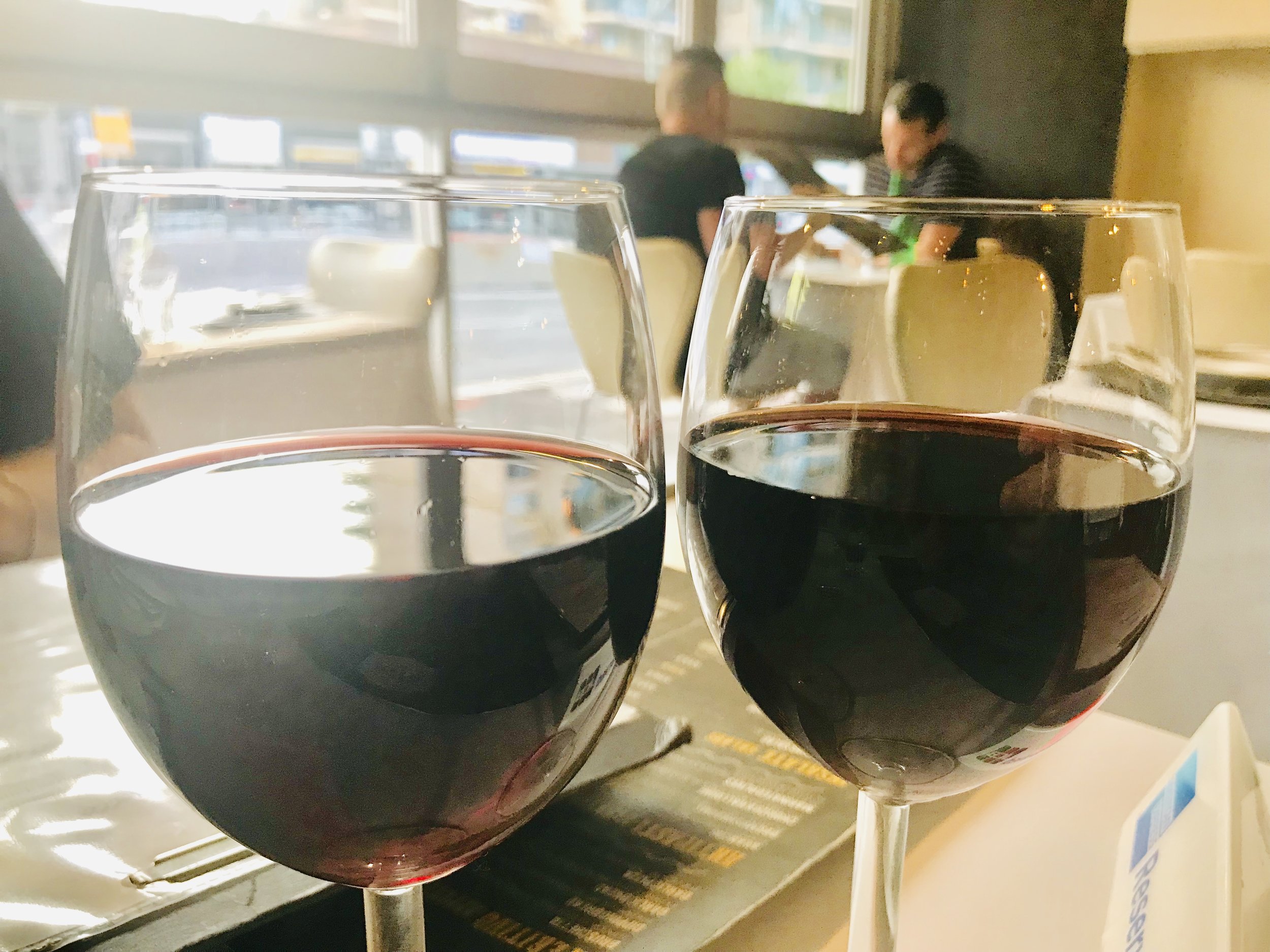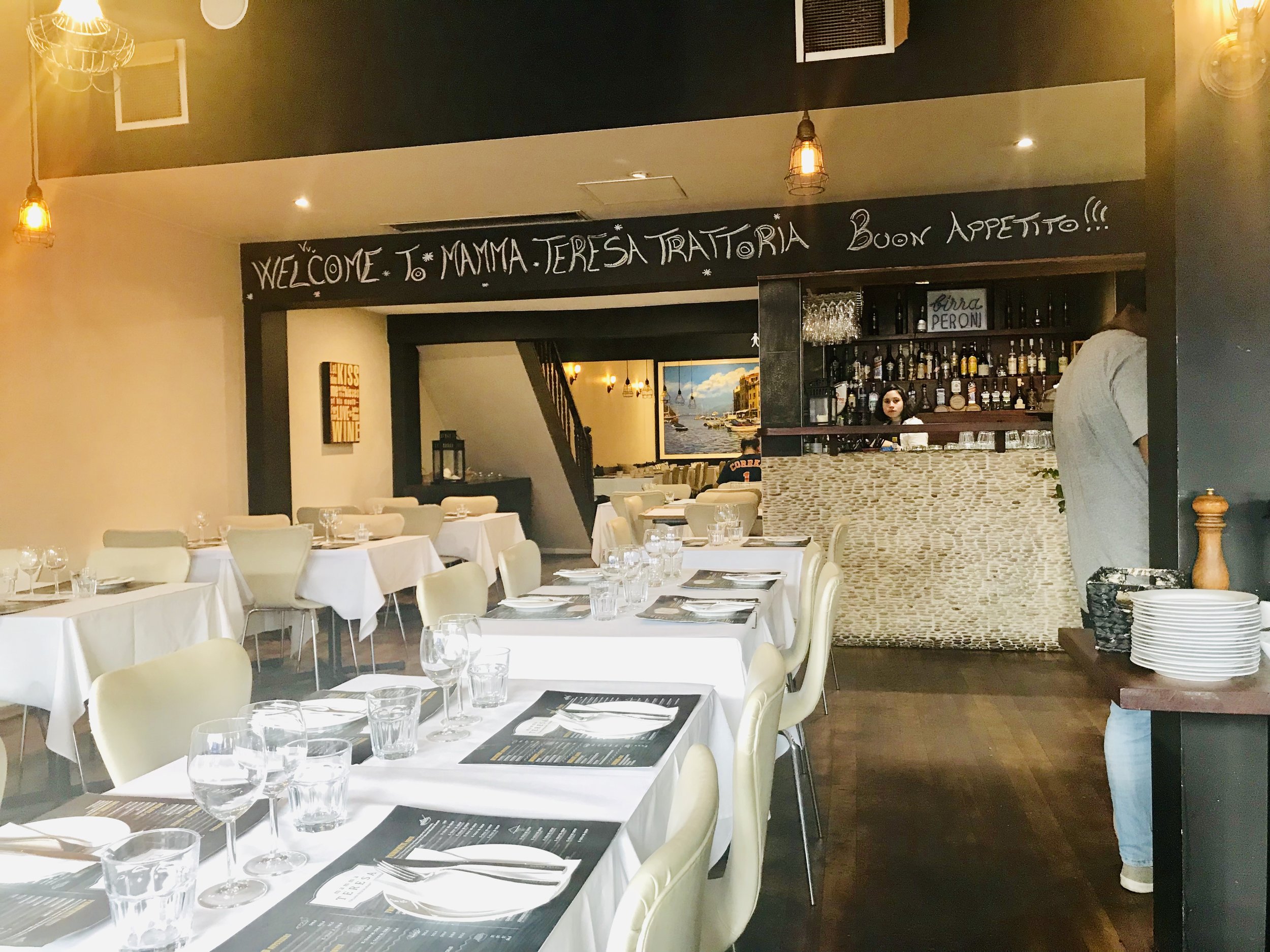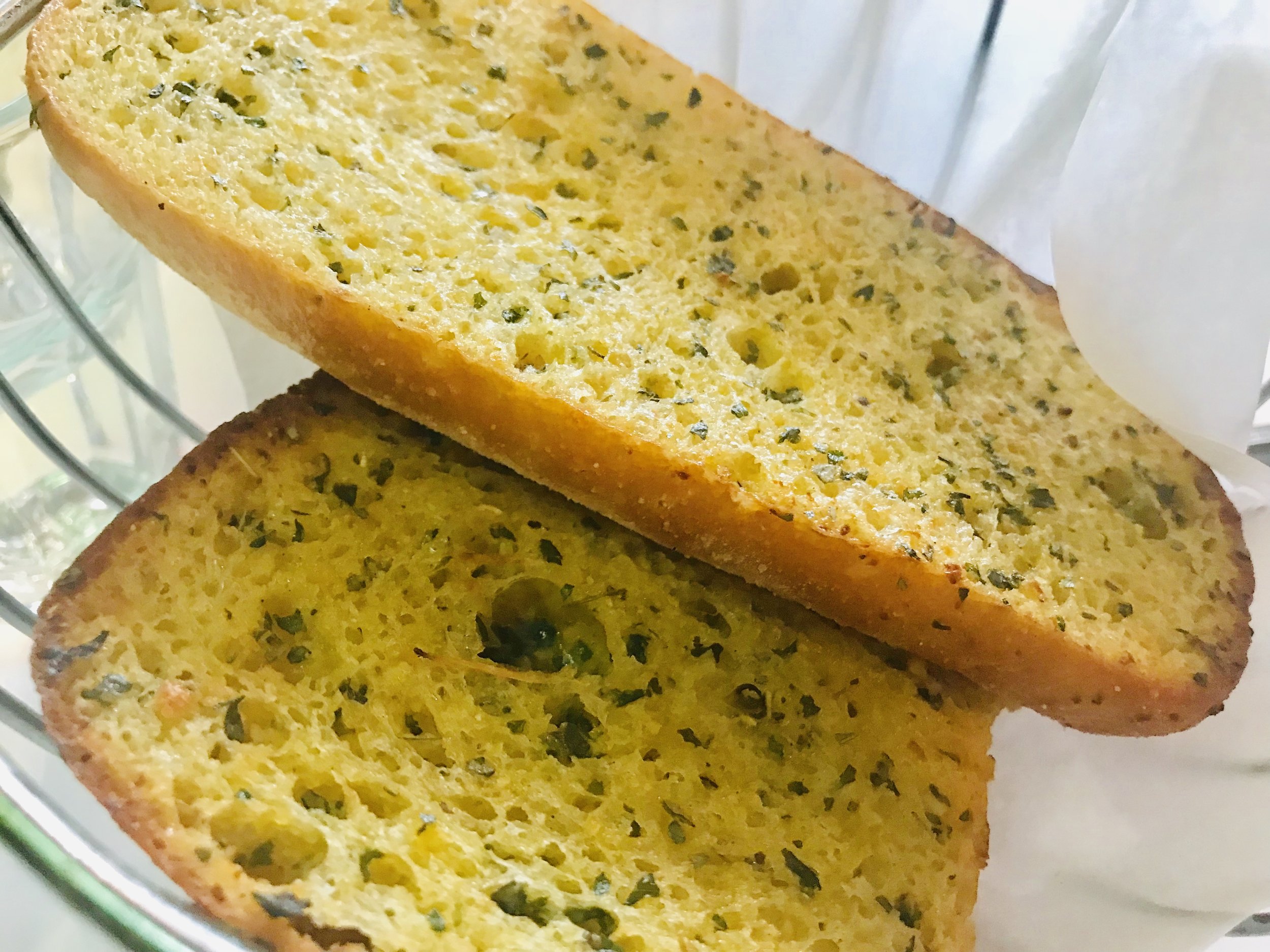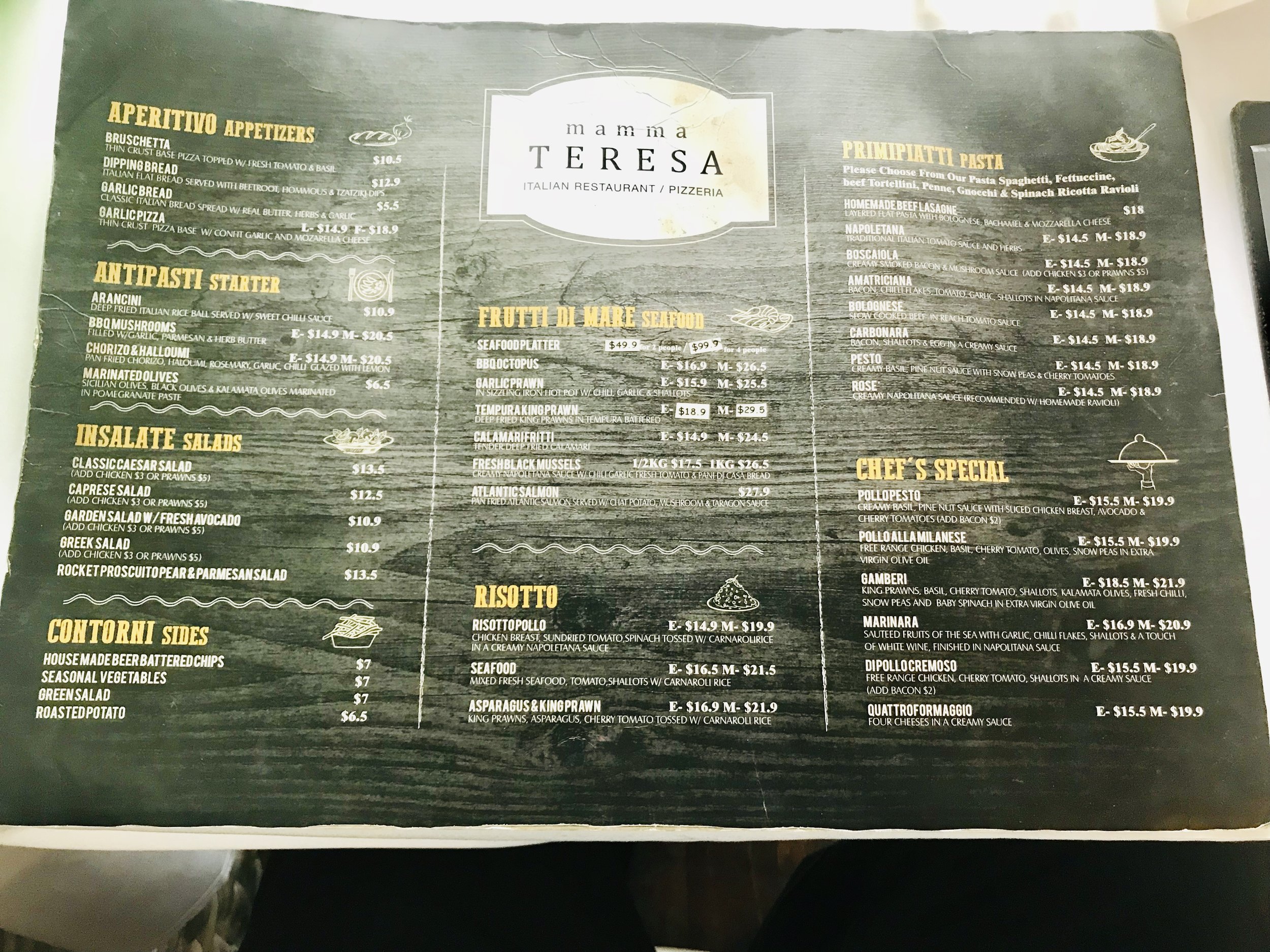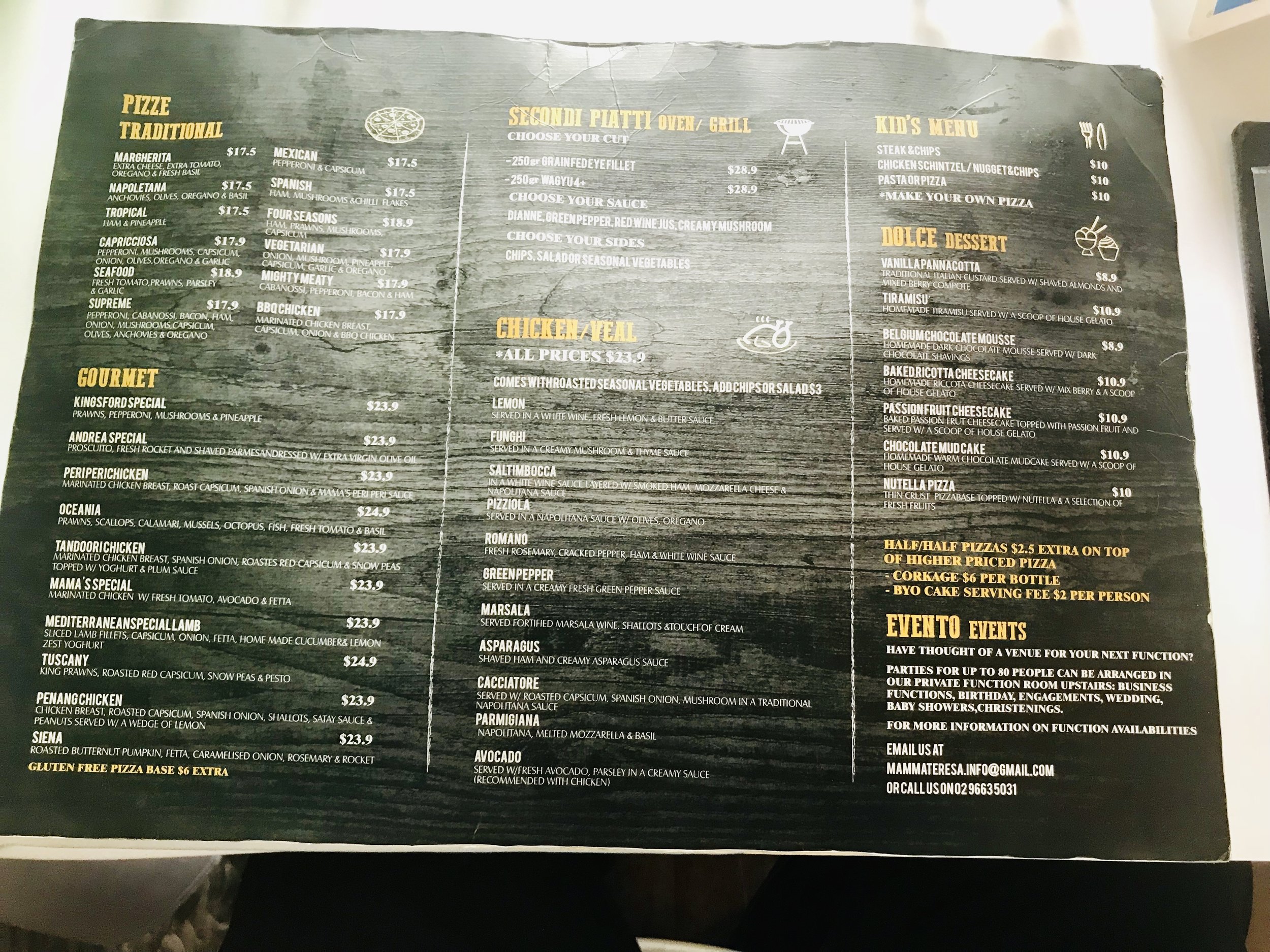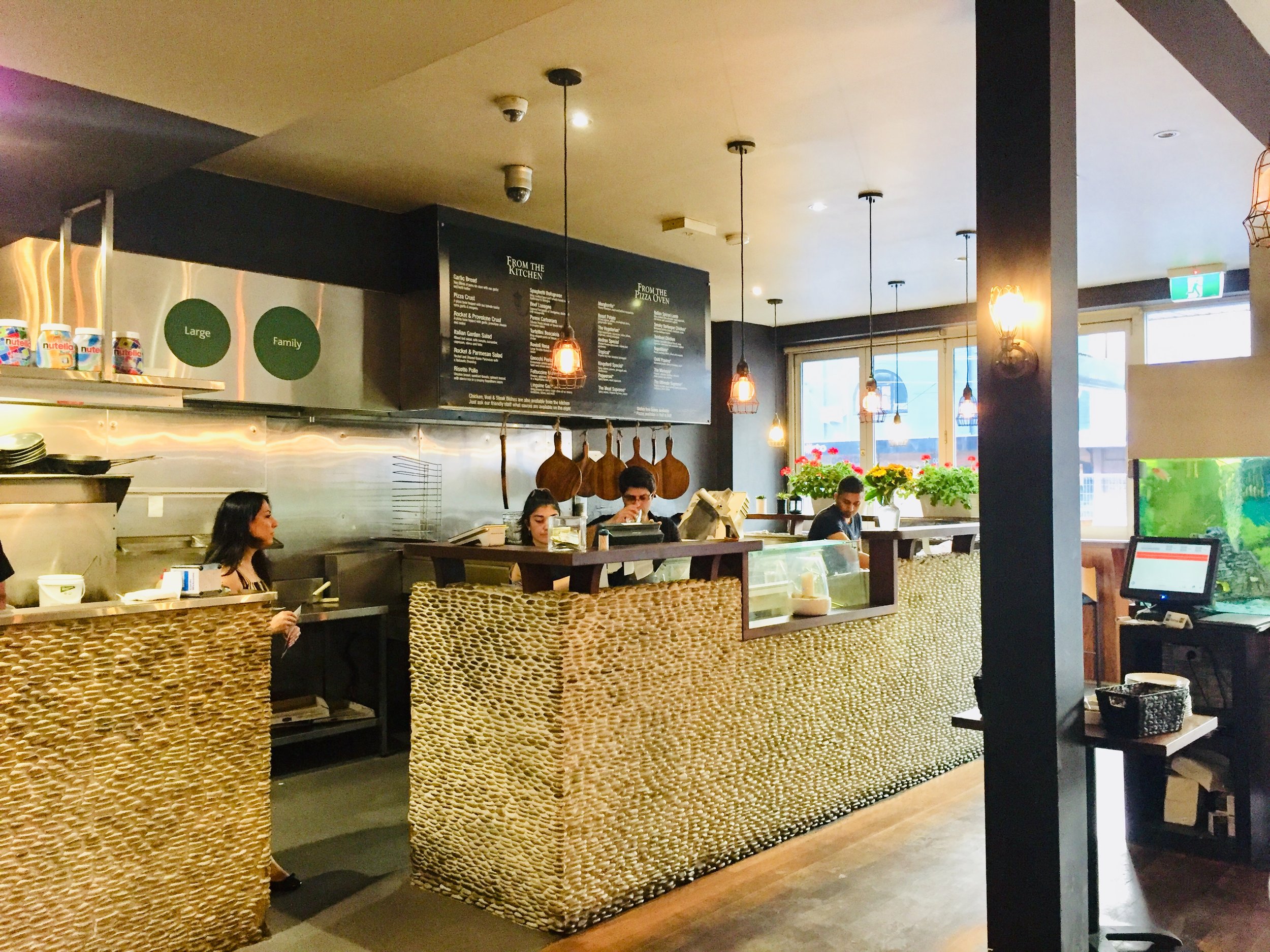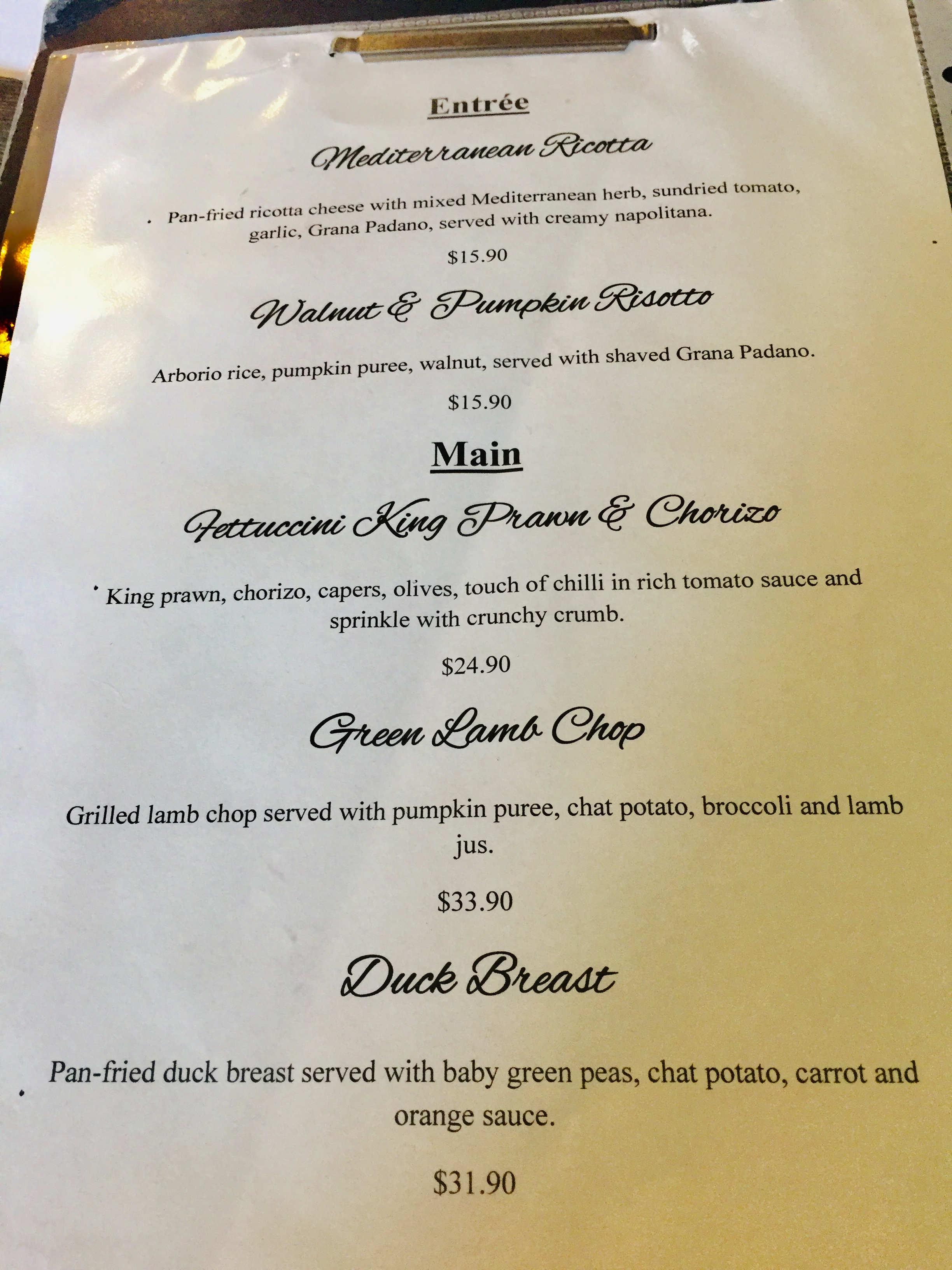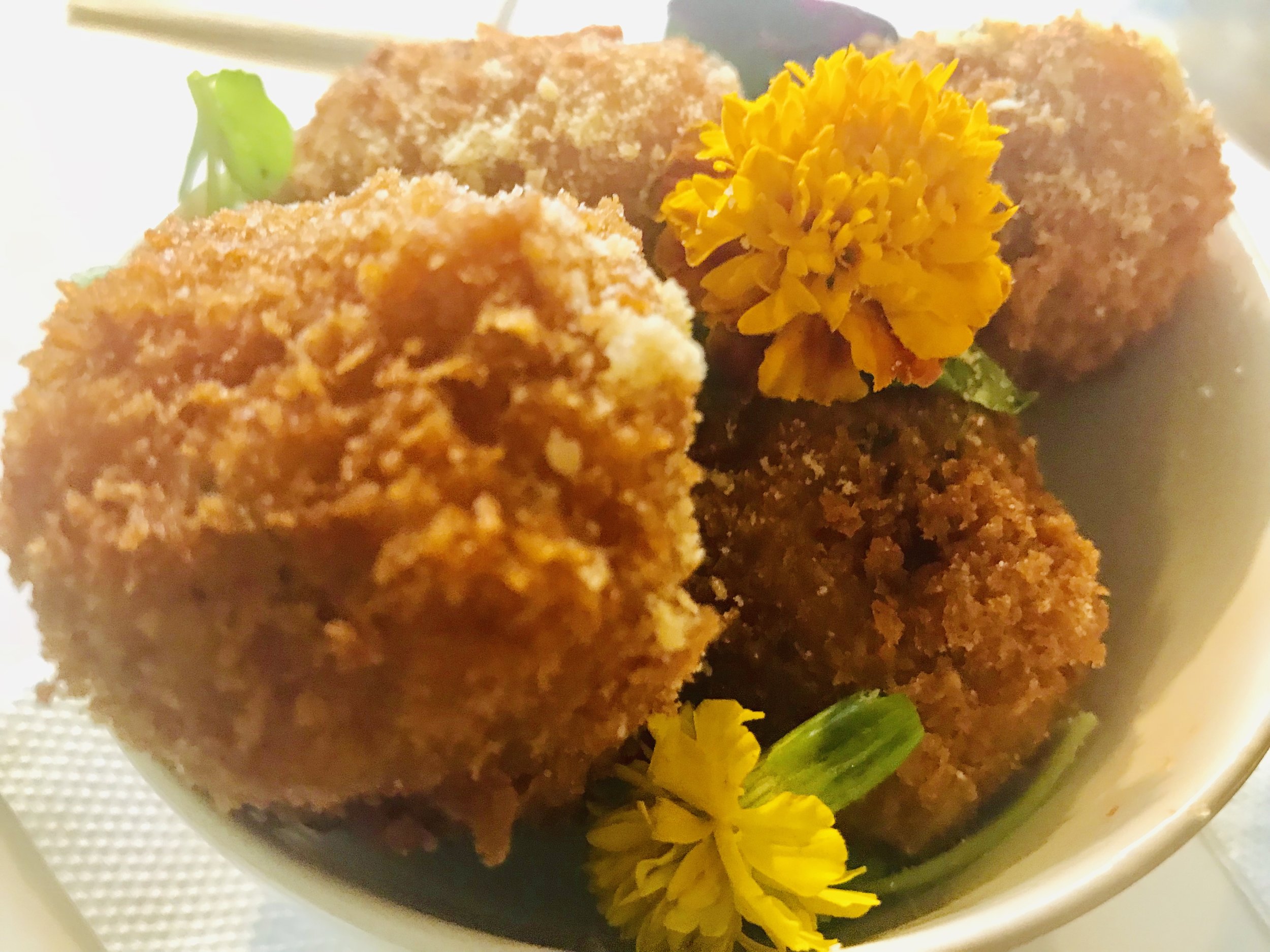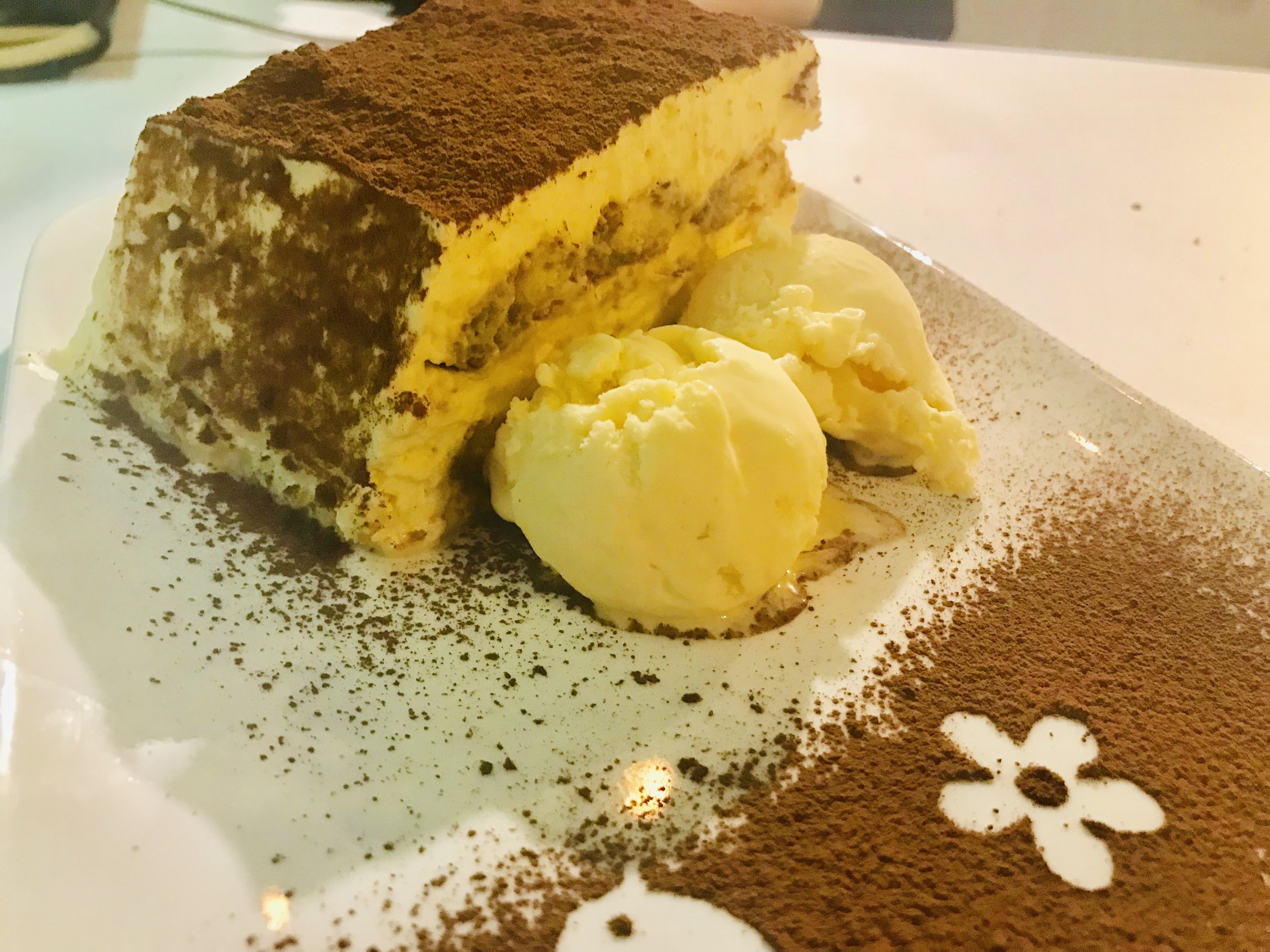 As soon as you step into Mama Teresa's you are hit with an amazing Italian aroma! You just can't wait to sit down, order and eat! Mamma Teresa was actually the first Italian restaurant in the Eastern suburbs. It is family oriented and serves substantial very tasty home-style Italian food.
To get our appetites going we had the ever popular garlic bread - and we can see why it is popular here. It was absolutely Delicious! The serving was substantial and the garlic was not at all oily like it can be on some garlic breads when you bite into it. This garlic bread was just so good and one of the best we have had. For drinks we both had a nice Merlot - one of our go to wines as it meets the light to medium preference of Mlady and the medium to full preference of Sir.
We also had a favourite of ours, Arancini balls. These had plenty of filling - deep fried Italian rice -and were substantially sized. Loved dipping them into sweet chilli sauce which had a good kick to it.
Sir could not go past the garlic prawns. They arrived in a sizzling iron hot pot with chilli, garlic and shallots. This really was a very tasty dish and dipping the garlic bread into the hot pot and scooping up the chilli, garlic and shallots - Divine! A wonderful flavoursome dish.
As a main we chose a gourmet pizza, the Peri Peri chicken. It had marinated chicken breast, roast capsicum, Spanish onion, & Mama's Peri Peri sauce. There was plenty of marinated chicken breast on this pizza and Mama's Peri Peri sauce gave it a nice sweetish type of flavour as well as having a good kick to it as well. This was a nice tasty pizza.
Our other main was from the Specials - Fettucine King Prawn and Chorizo. Described on the menu as King Prawn, chorizo, capers, olives, touch of chilli in rich tomato sauce and sprinkle with crunchy crumb. Again, this was a very tasty dish with good flavours and combinations. We both like prawns and chorizo and these go well together. It was a substantial serving and we both really enjoyed this dish.
If you are eating Italian it is hard to go past having Tiramisu for dessert - so we didn't. Oh boy was this good. It was so light and fluffy and so moreish! It arrived with a very scrumptious vanilla ice-cream, that Mlady loved. The vanilla ice-cream and Tiramisu went together so well. This was a wonderful dessert!
The food at Mamma Teresa is homely generous servings with flavoursome combinations. They make everything in-house and it shows as the food is really fresh and appetising.
Sir and Mlady dined as guests of Mamma Teresa. Big thank you to owner Kian for taking time from his busy schedule to chat with us and also for looking after us on the night. Thank you also to Sama.