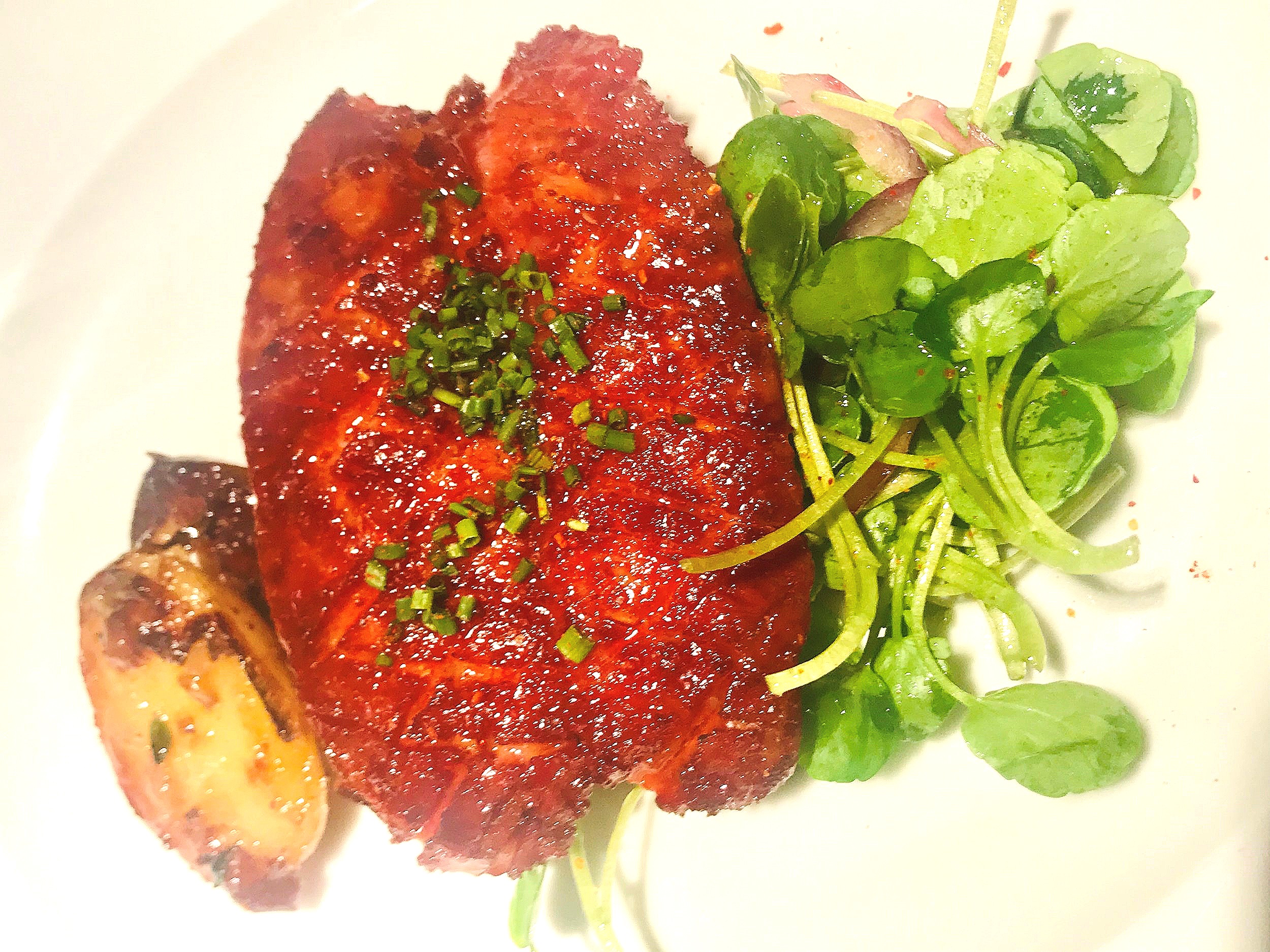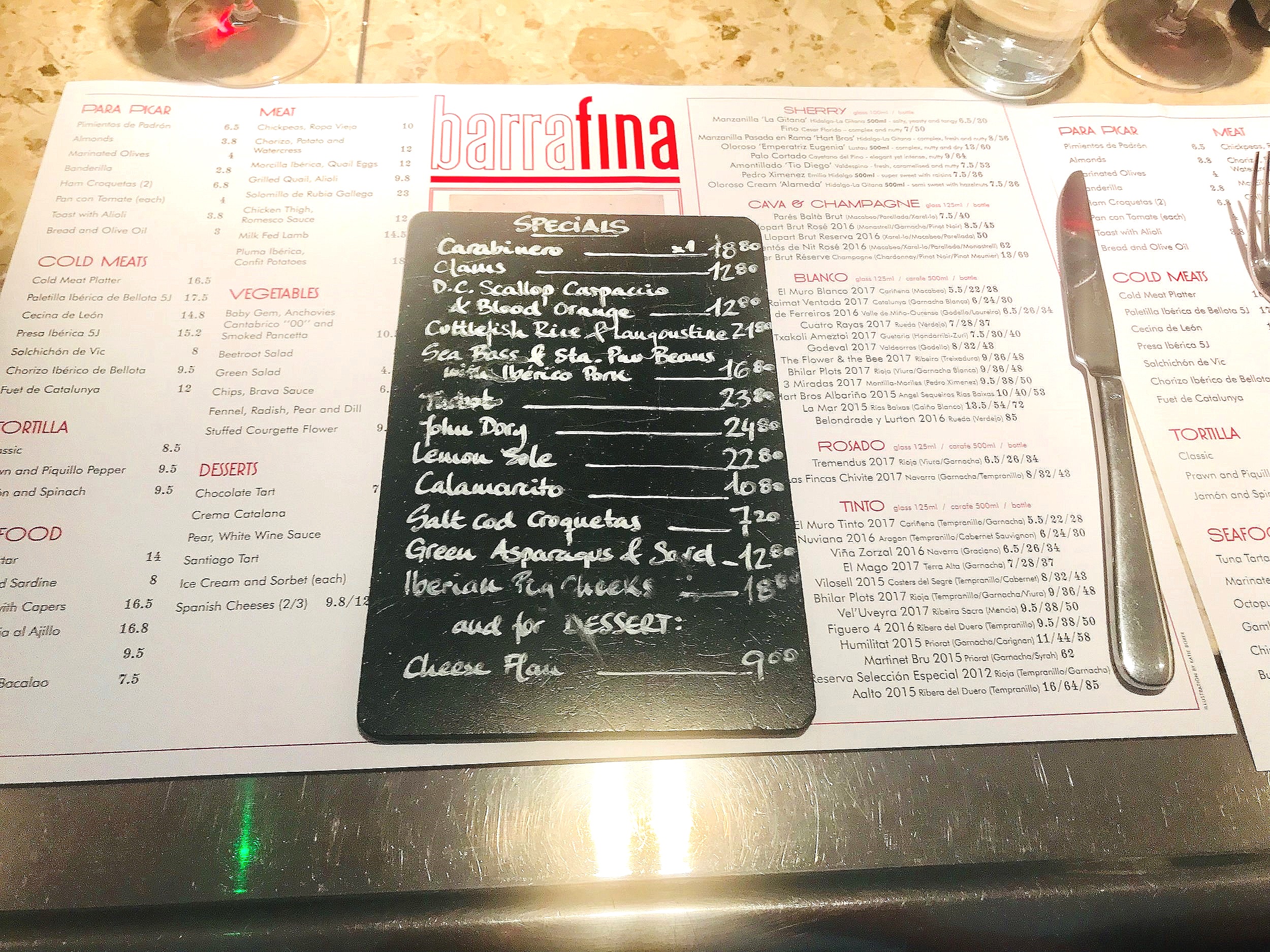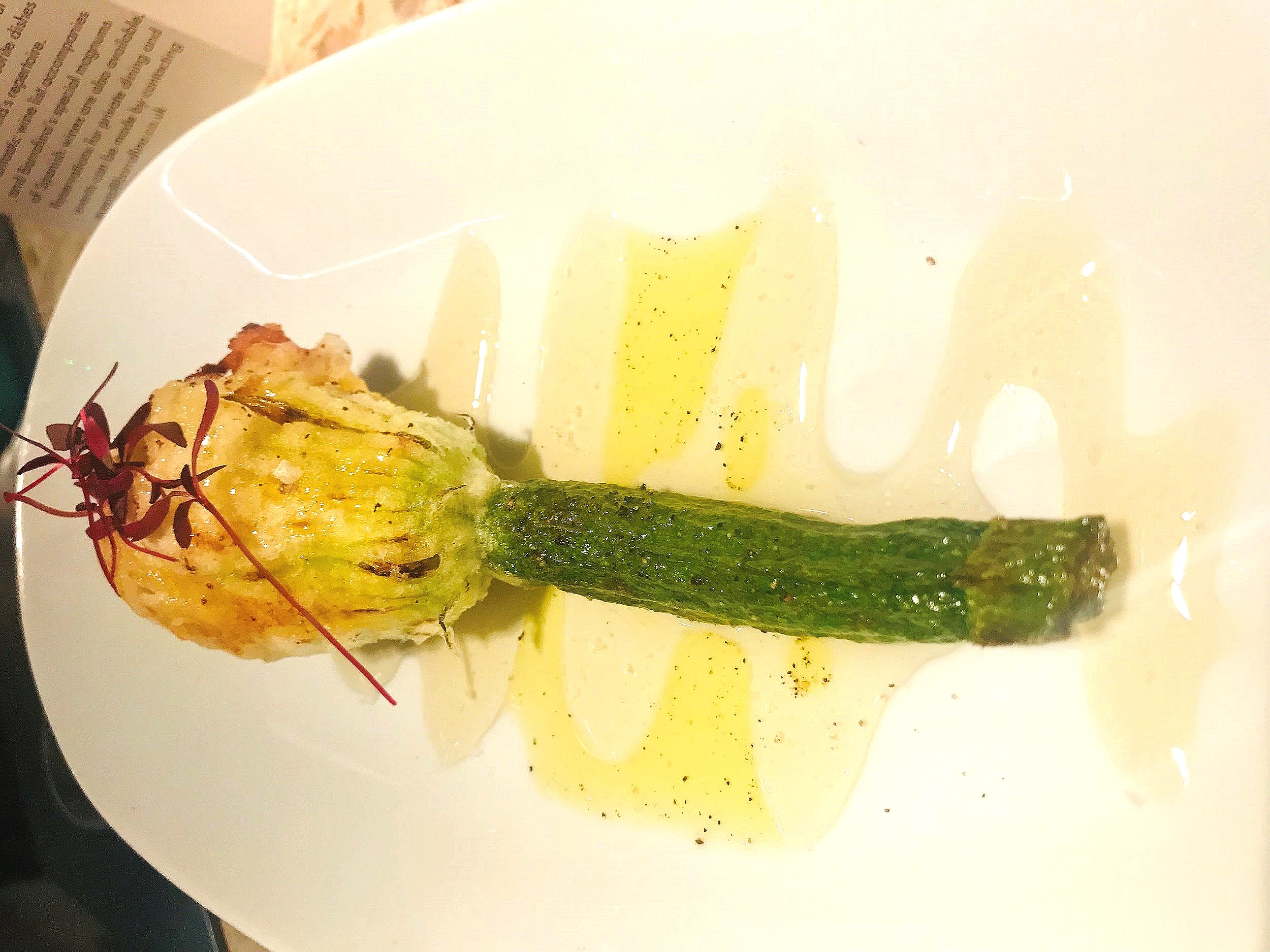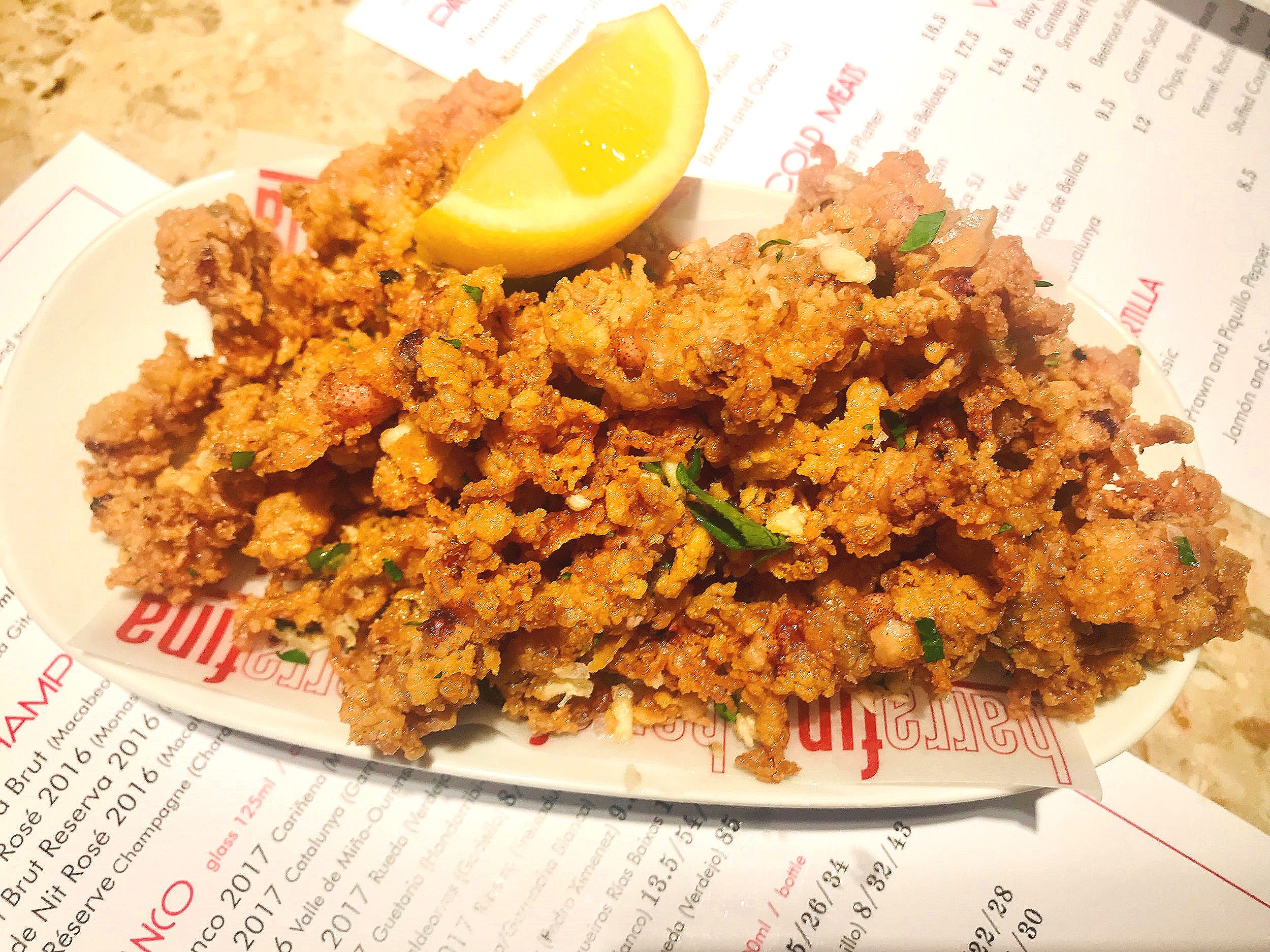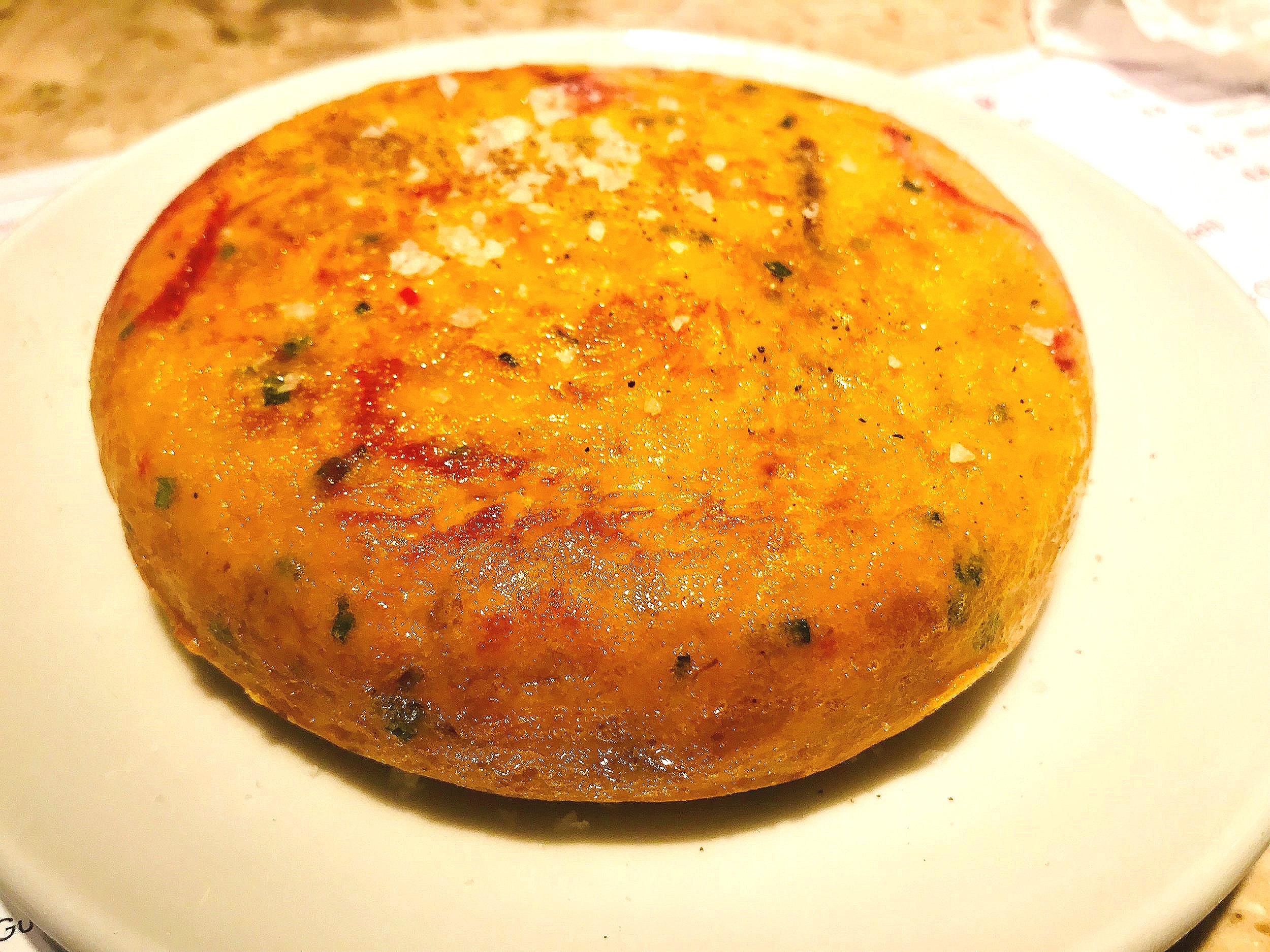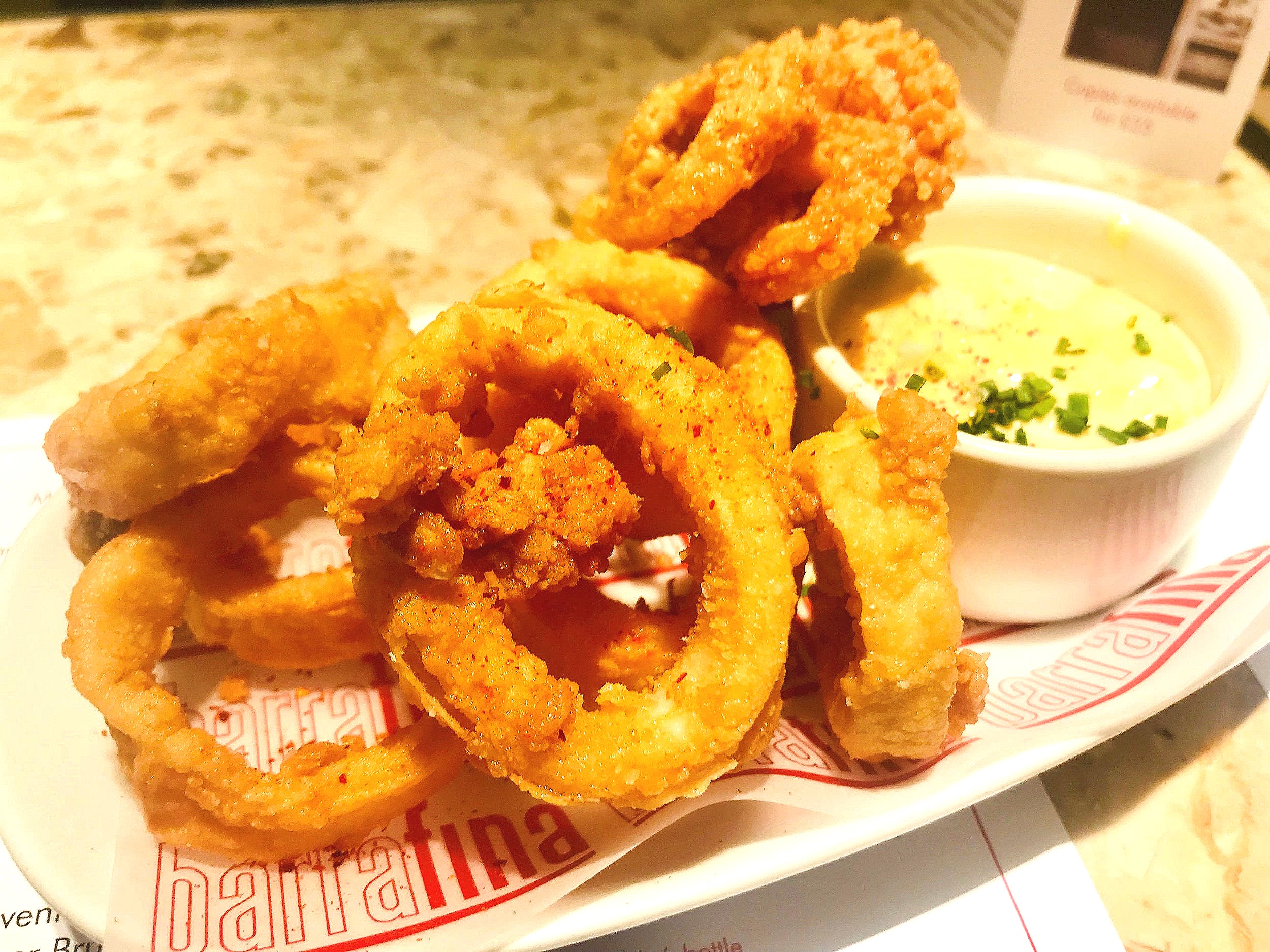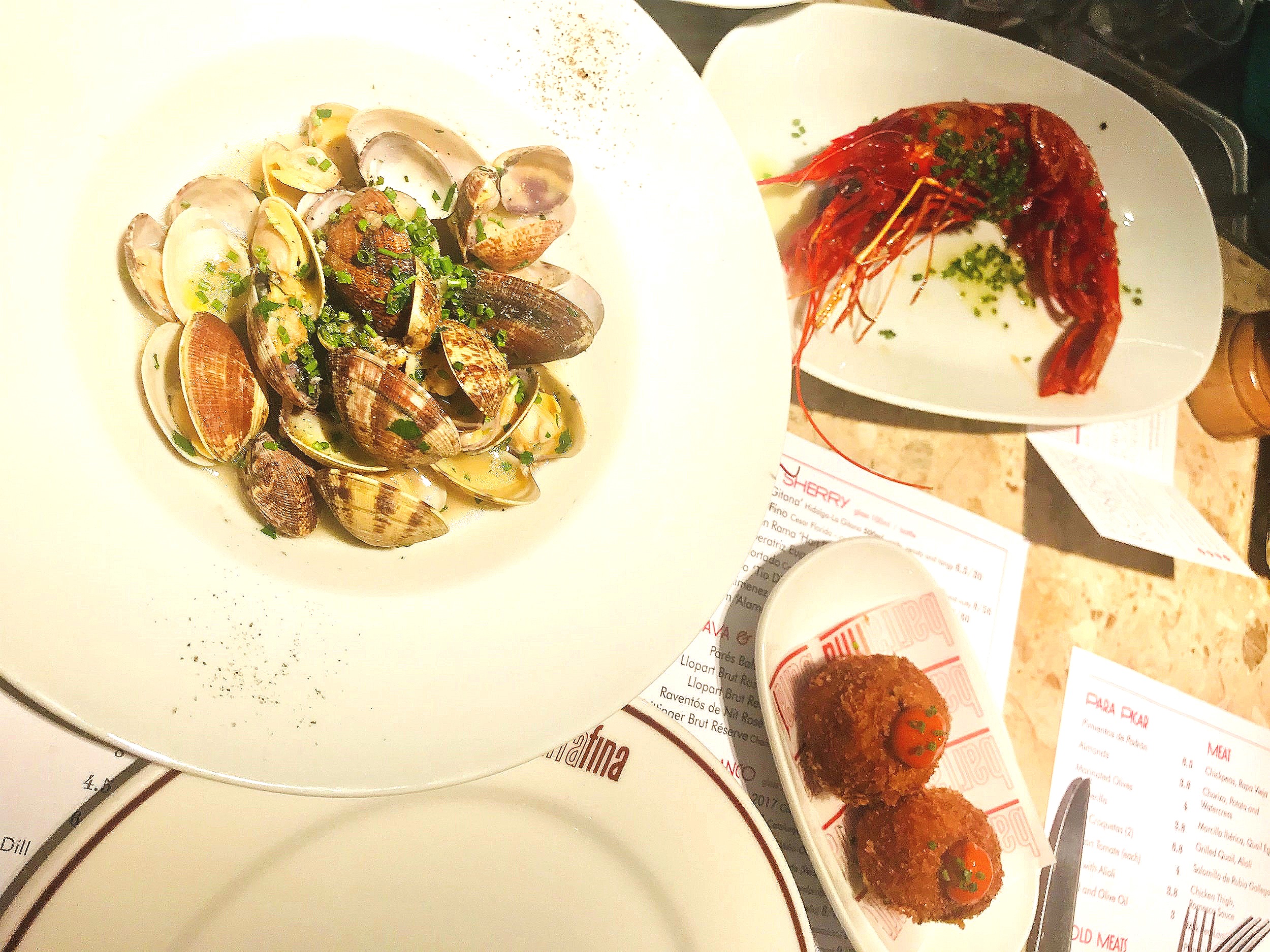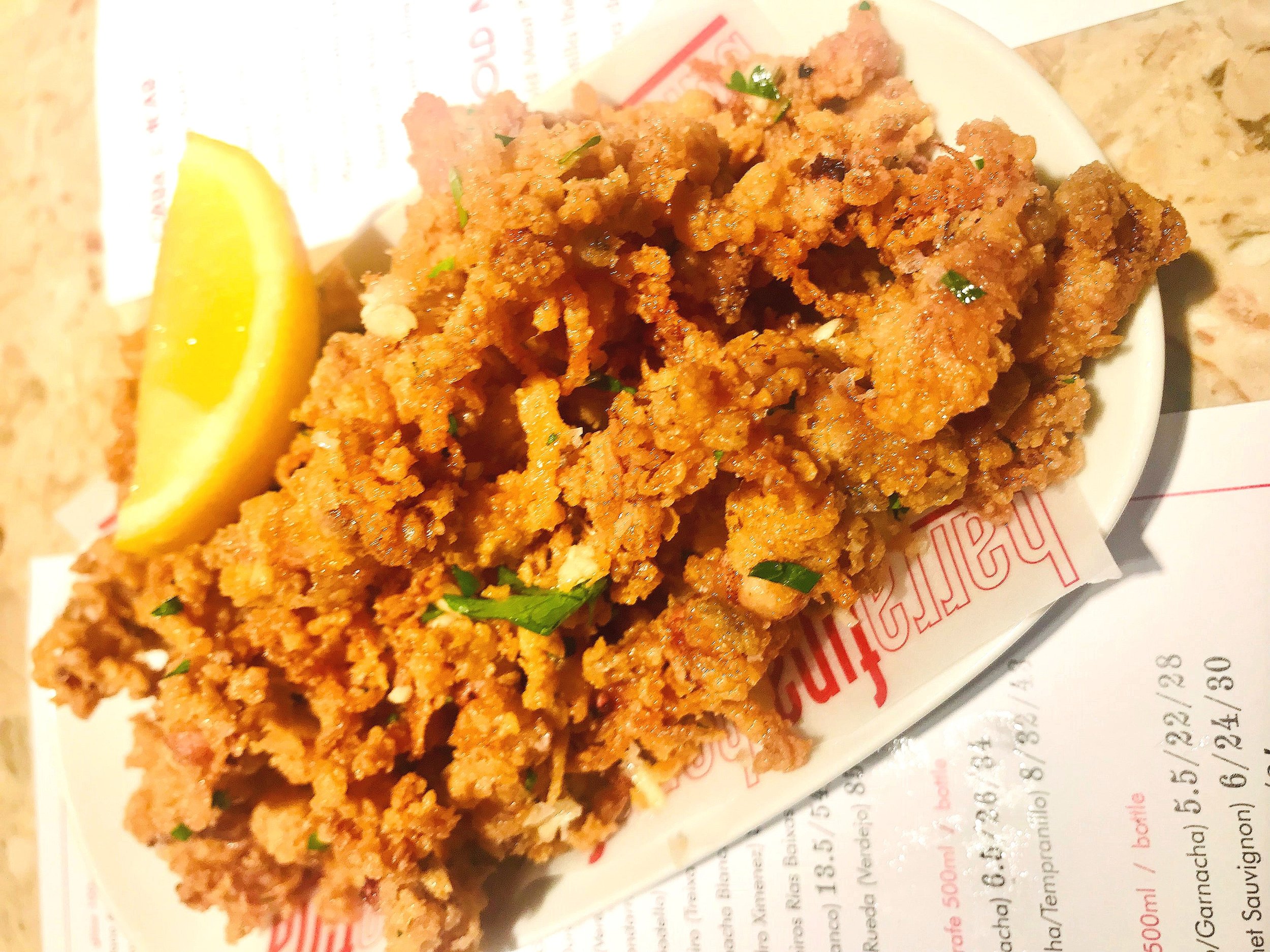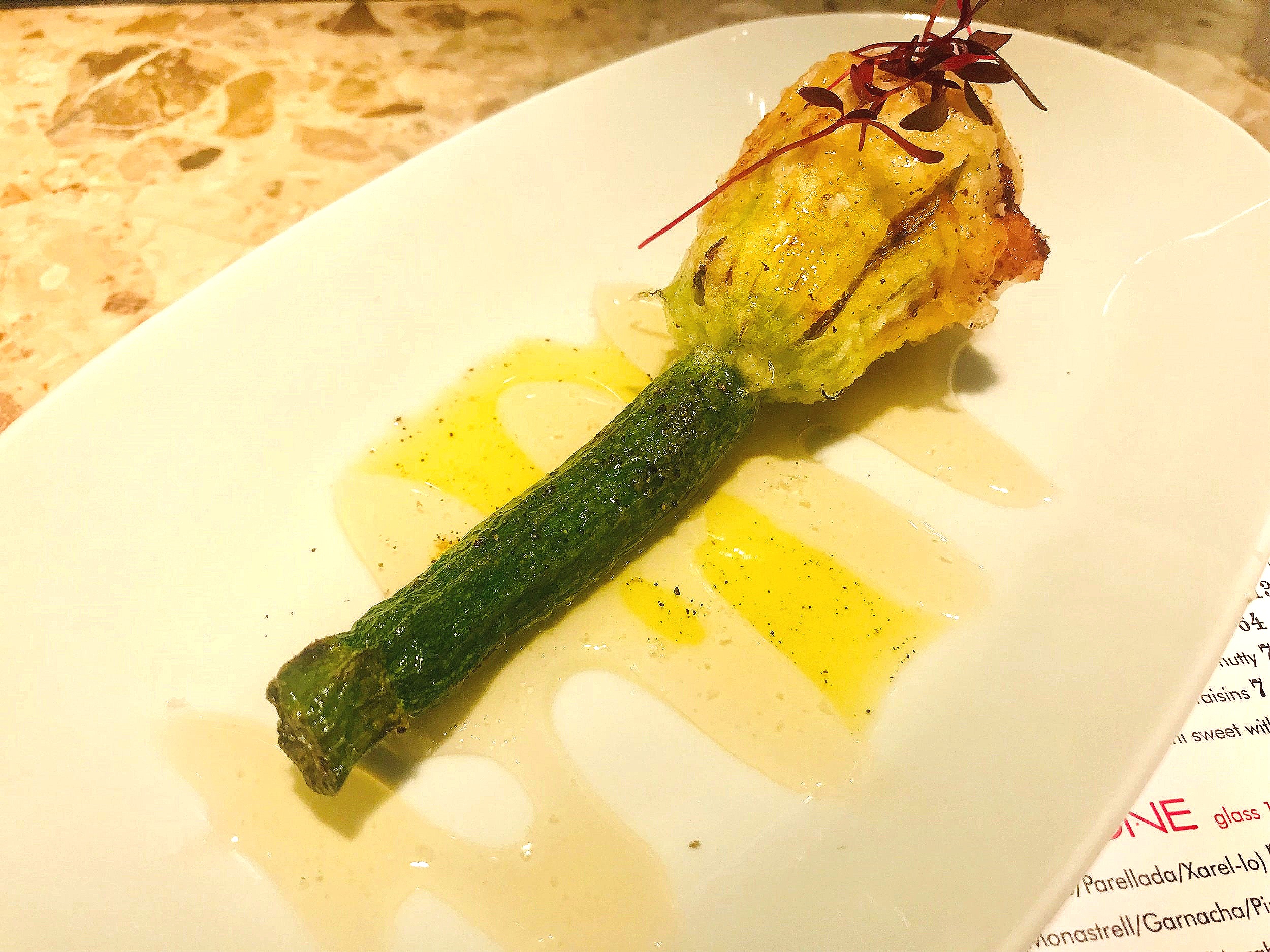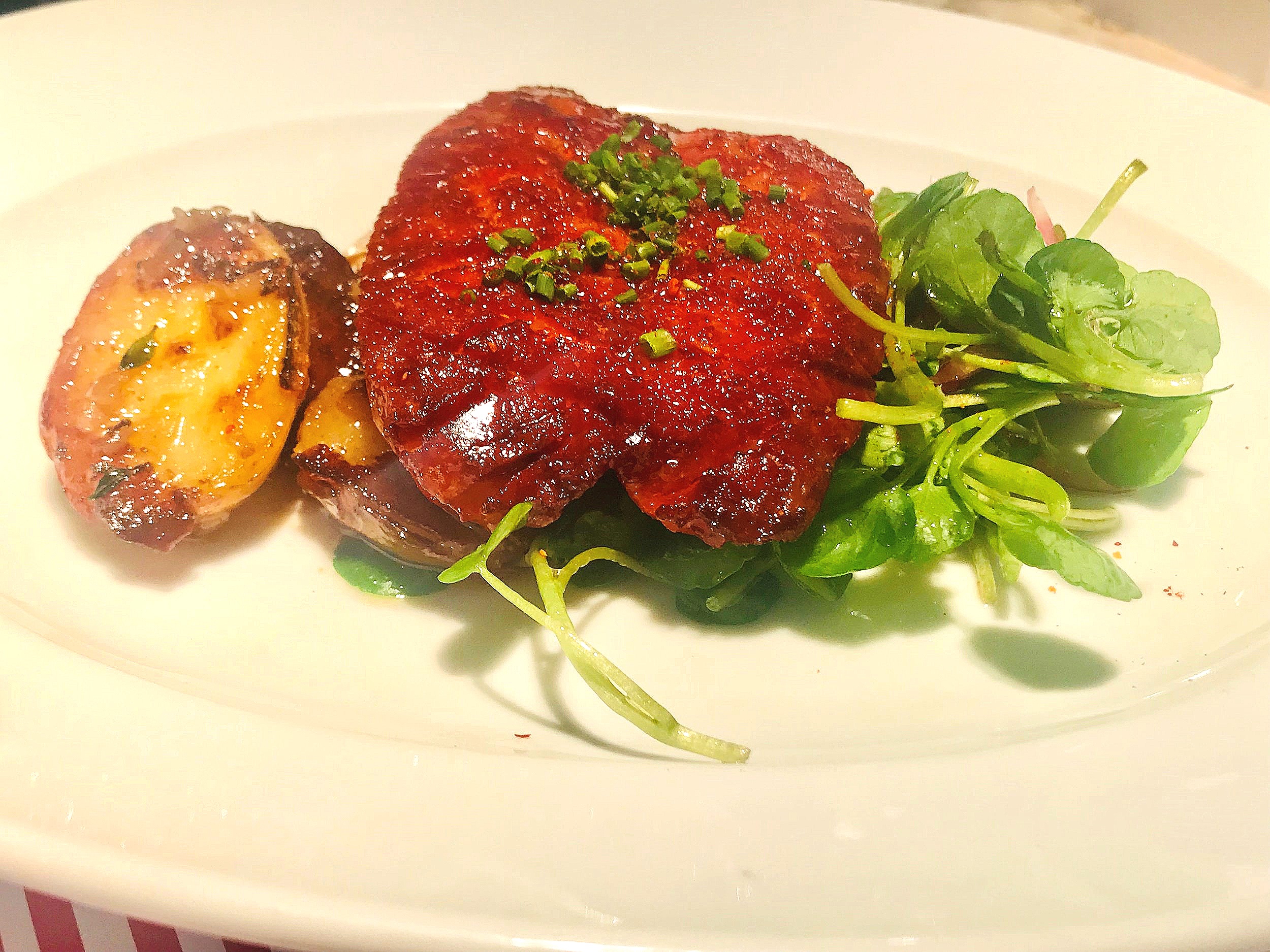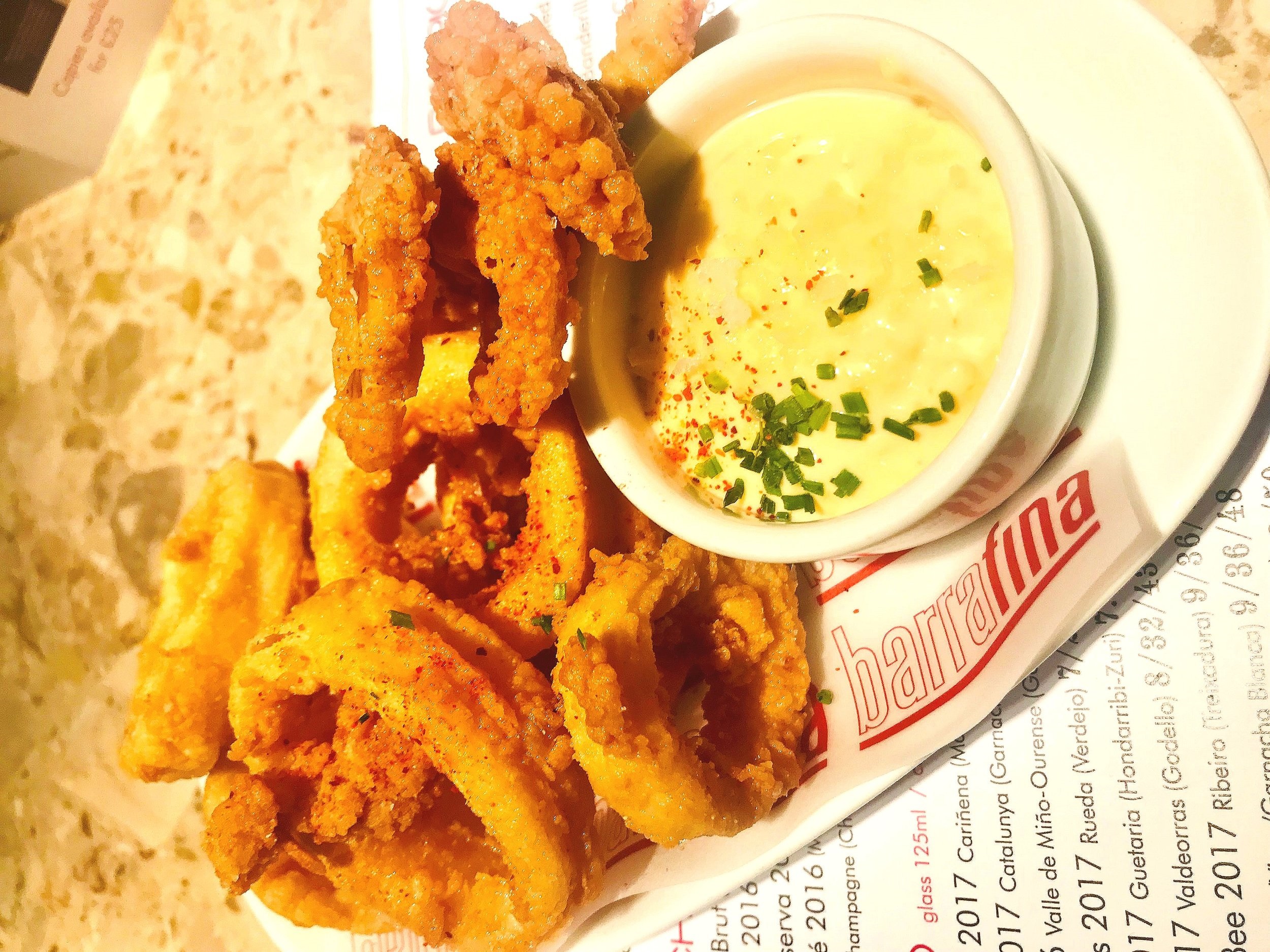 Barrafina
26-27 Dean St
Soho, London
Barrafina is such a popular name here in London for Spanish food that they've needed to open several places to handle the demand. Despite this, they still turn away so many people as they're always so full. We have a huge place in our hearts - and stomachs - for Spanish food and regularly visit Spain in our travels. The food is certainly a major drawcard. This Barrafina also has one Michelin star - quite an achievement for such a casual place where almost all the seating is at the counter and your food is mostly cooked in front of you. It's almost dinner and a show, watching it all unfold!
We'd spotted the clams when we were arriving. Someone else nearby had them and we'd decided on them before we'd even been seated. It was a good decision. They smelled great - but we already knew that - and tasted just as good. We saw them being cooked in front of us too so we knew it was freshly prepared and then to table! It was a good sized serving too - although clams are small anyway.
The impressive gambinero was an eye-popper. It was one very, very, large prawn lightly cooked in front of us to perfection. This dish attracted a lot of attention and unsurprisingly most people seemed to order it. The meat was so tender and juicy.
The salt cod croquetas were always a must for us. We've had plenty of these in both Spain and Portugal. It's a filling that works so well in croquetas. These were round and golden and certainly good.
The stuffed courgette flower is not usually something we would order just one of. Here though, we saw how big it was and we also wanted to taste a good range of things on the menu. It was huge and packed with gooey cheese inside. Once we cut into it, the tasty filling oozed out.
We rarely resist ordering calamari on a menu - and we didn't resist here. It came served in golden battered rings with a tasty aioli to dip them into. They disappeared quickly too.
Simply called chorizo, potato and watercress, this next dish was another burst of big flavour.
Even though we'd already had a serving of calamari, we spotted the calamarito further down the bar. It was shards of calamari in a golden batter served in a pile of crunchy goodness. We did hesitate briefly but took the plunge and it was a good decision again. They were amazing.
The prawn and piquillo pepper tortilla was one of the more substantial dishes. It was basically a kind of omelette with prawns and peppers in it. The flavours were lovely and it all went together nicely.
Barrafina is a haven of great Spanish food in the heart of London. This casual "bar-food" Spanish cuisine has rightly earned its Michelin star and more so its huge popularity. Its great food with the experience of watching it all prepared right in front of you. We were very full but very satisfied.