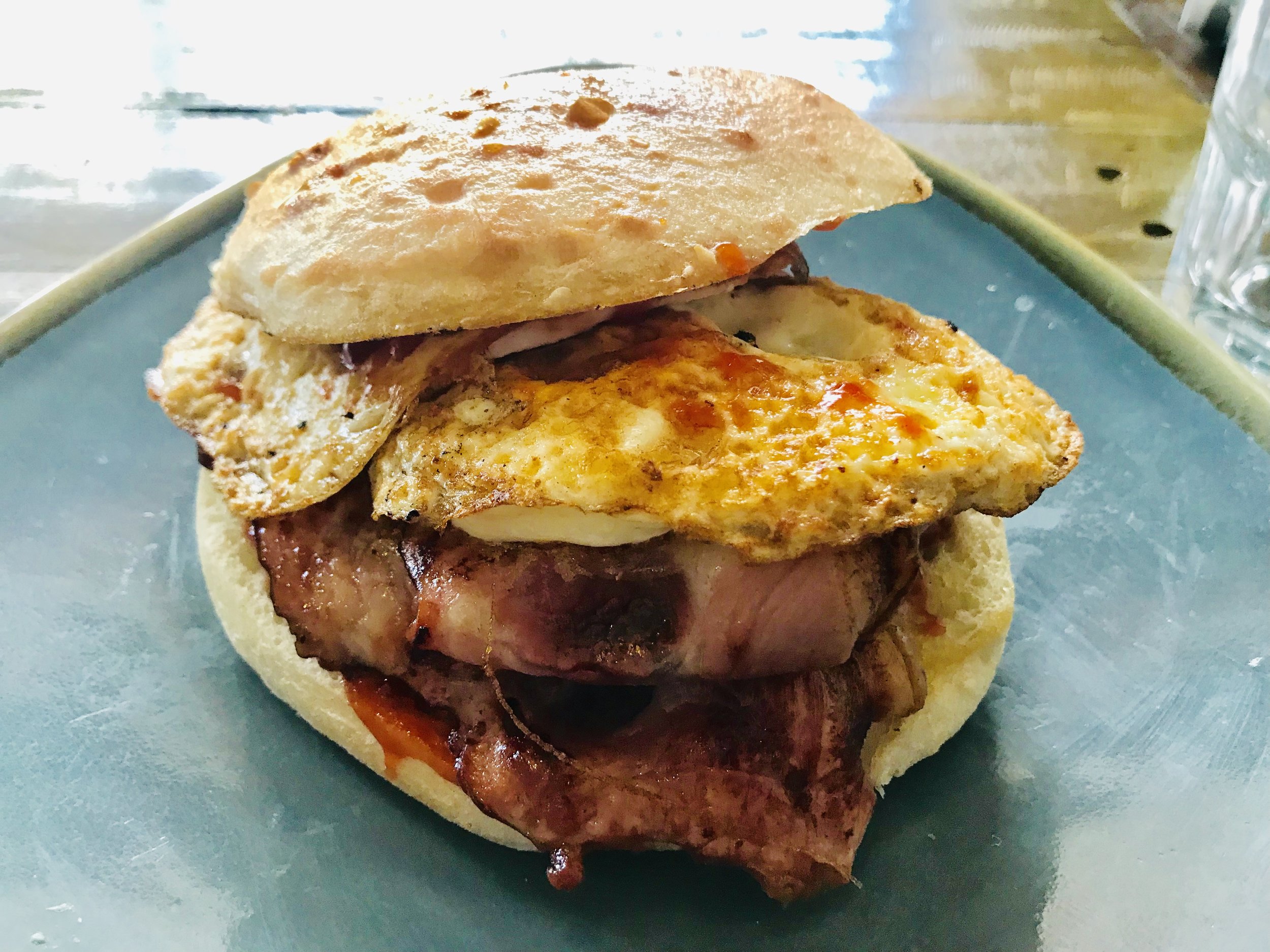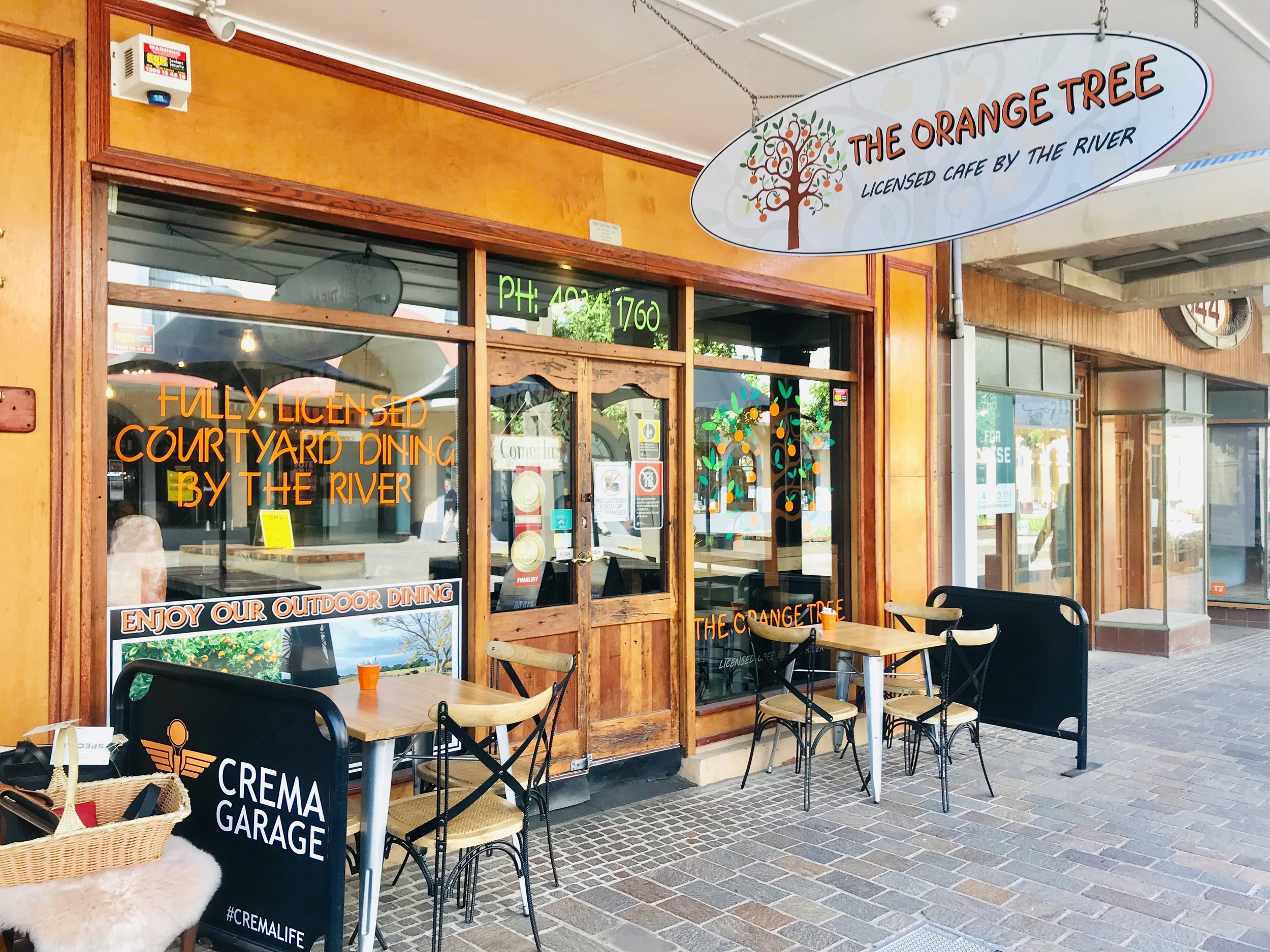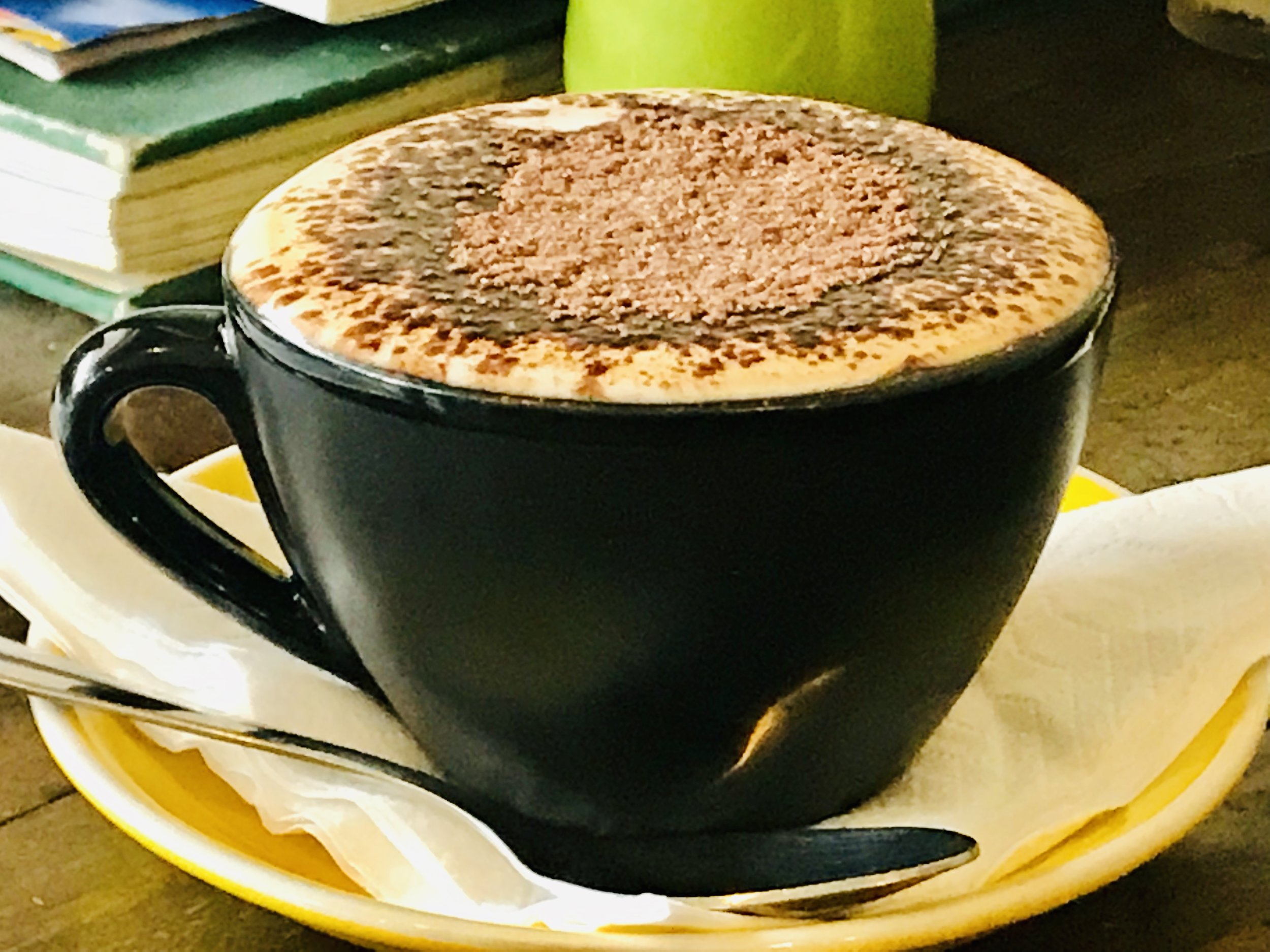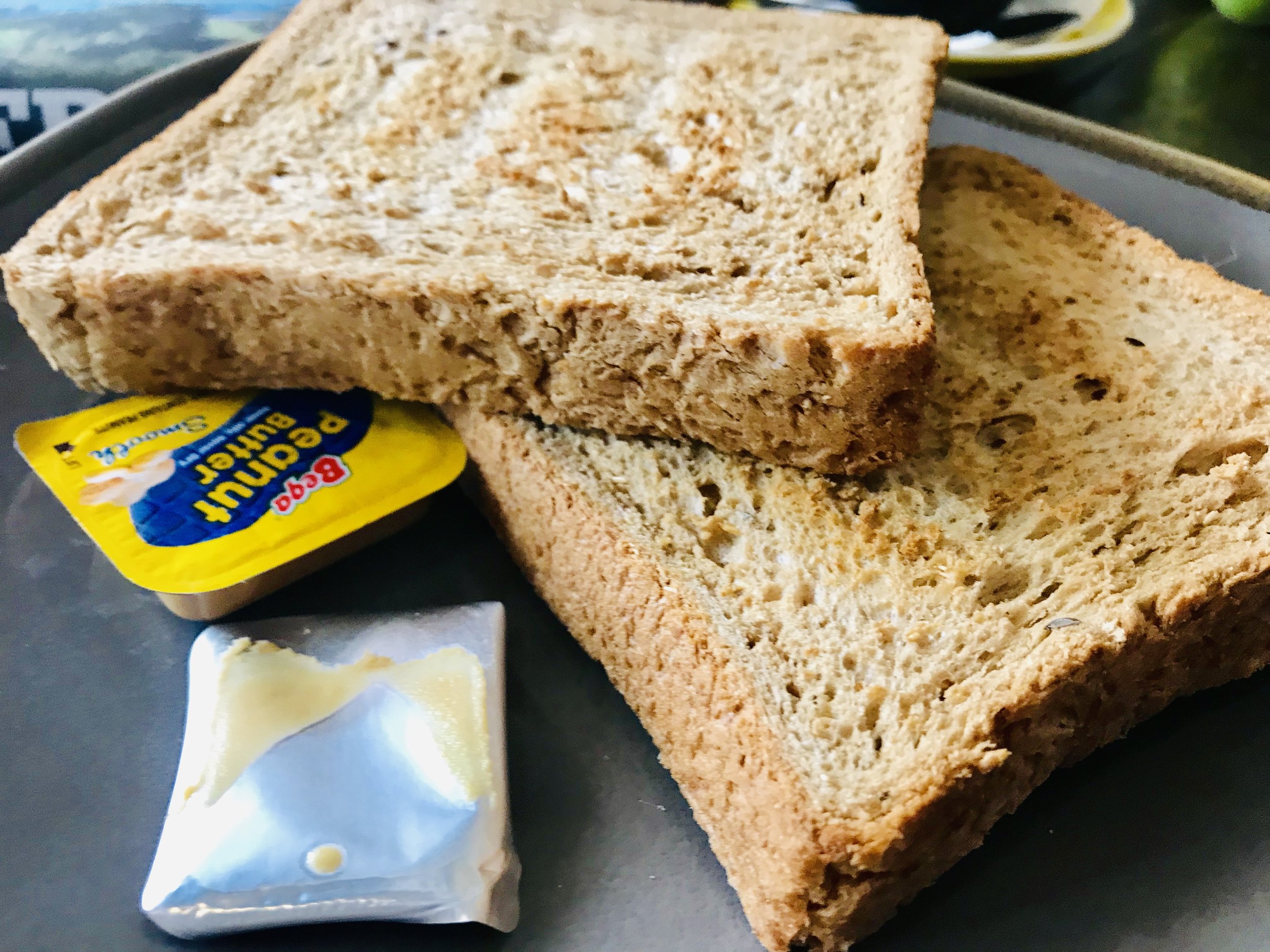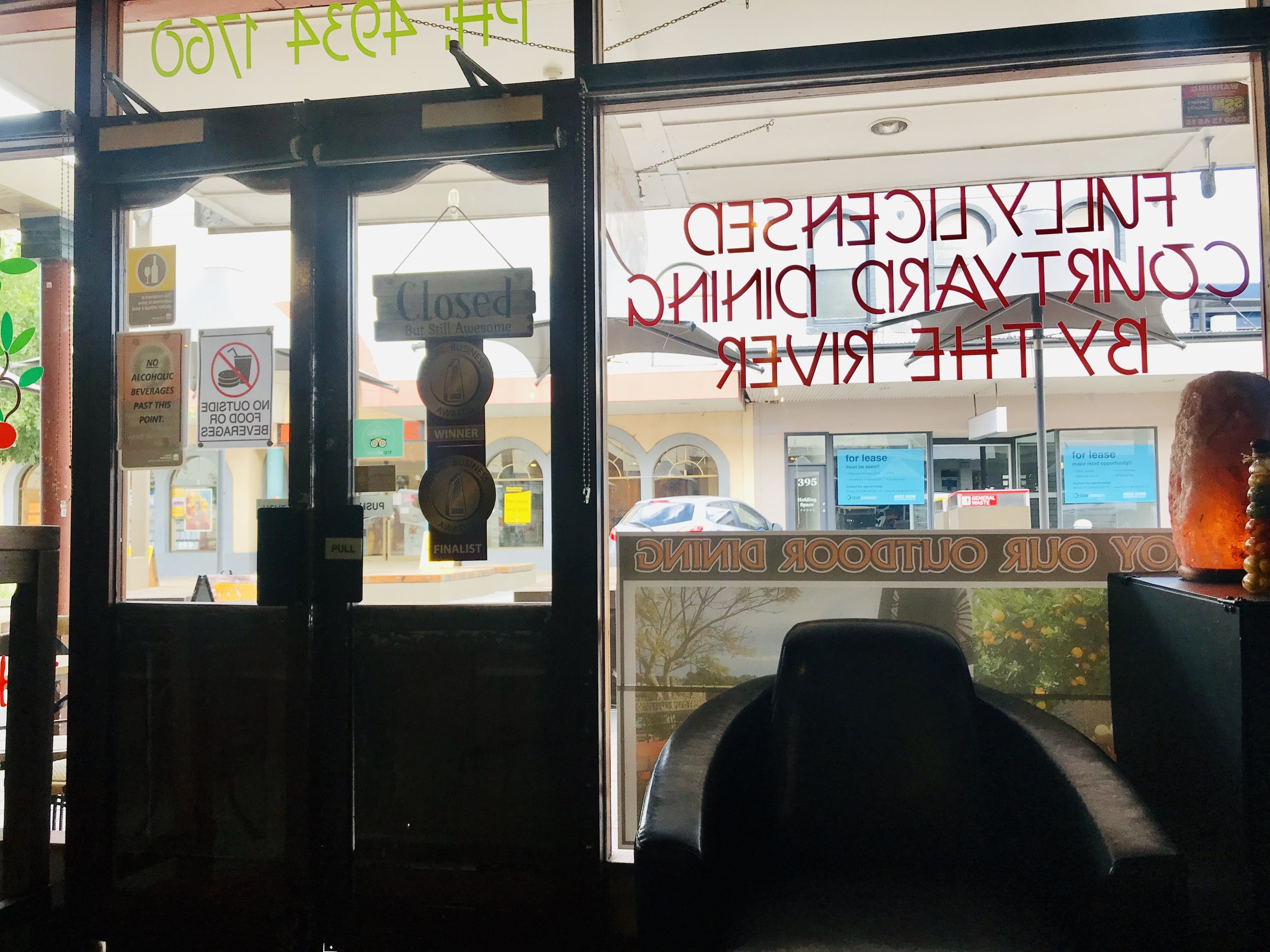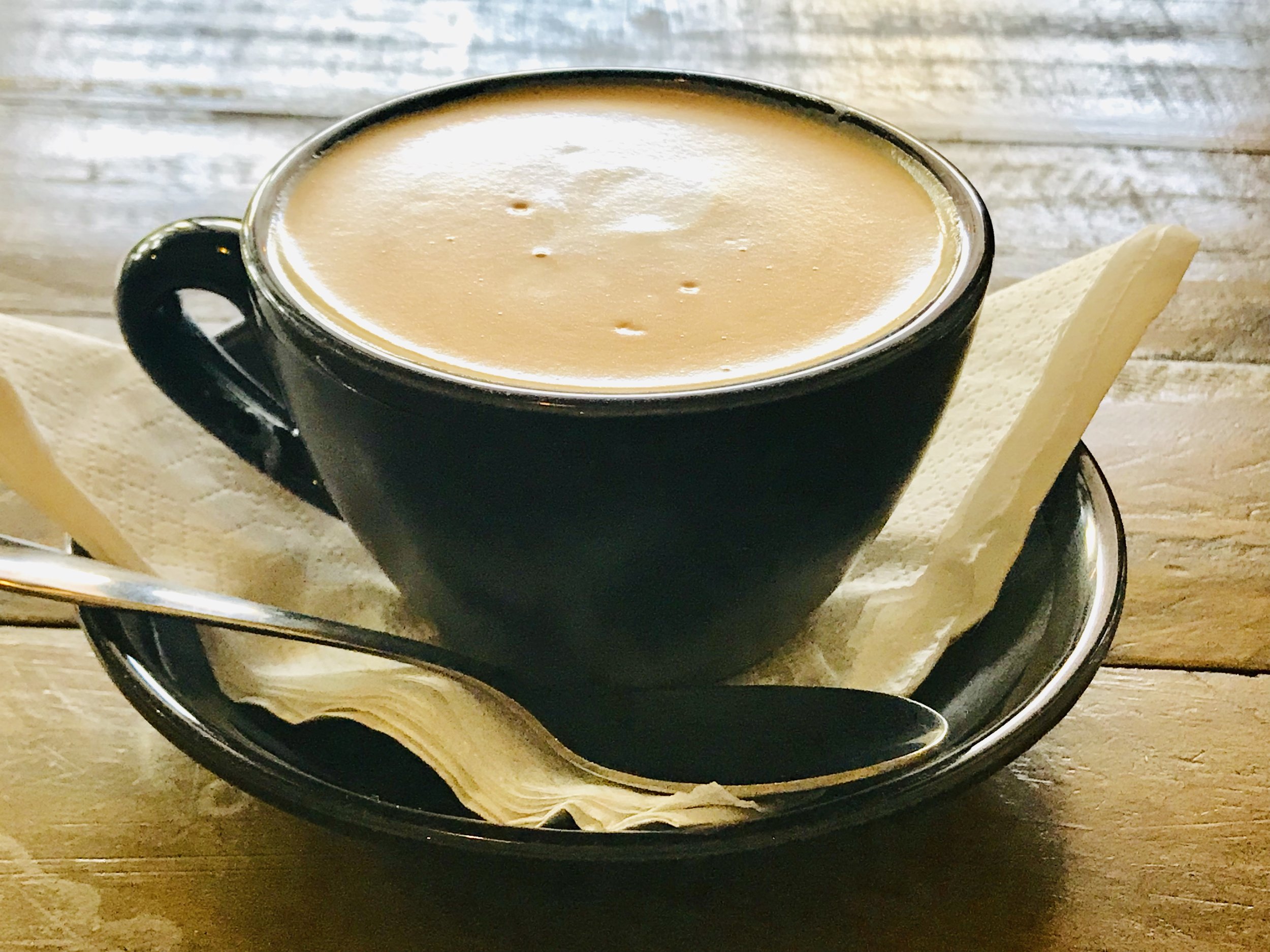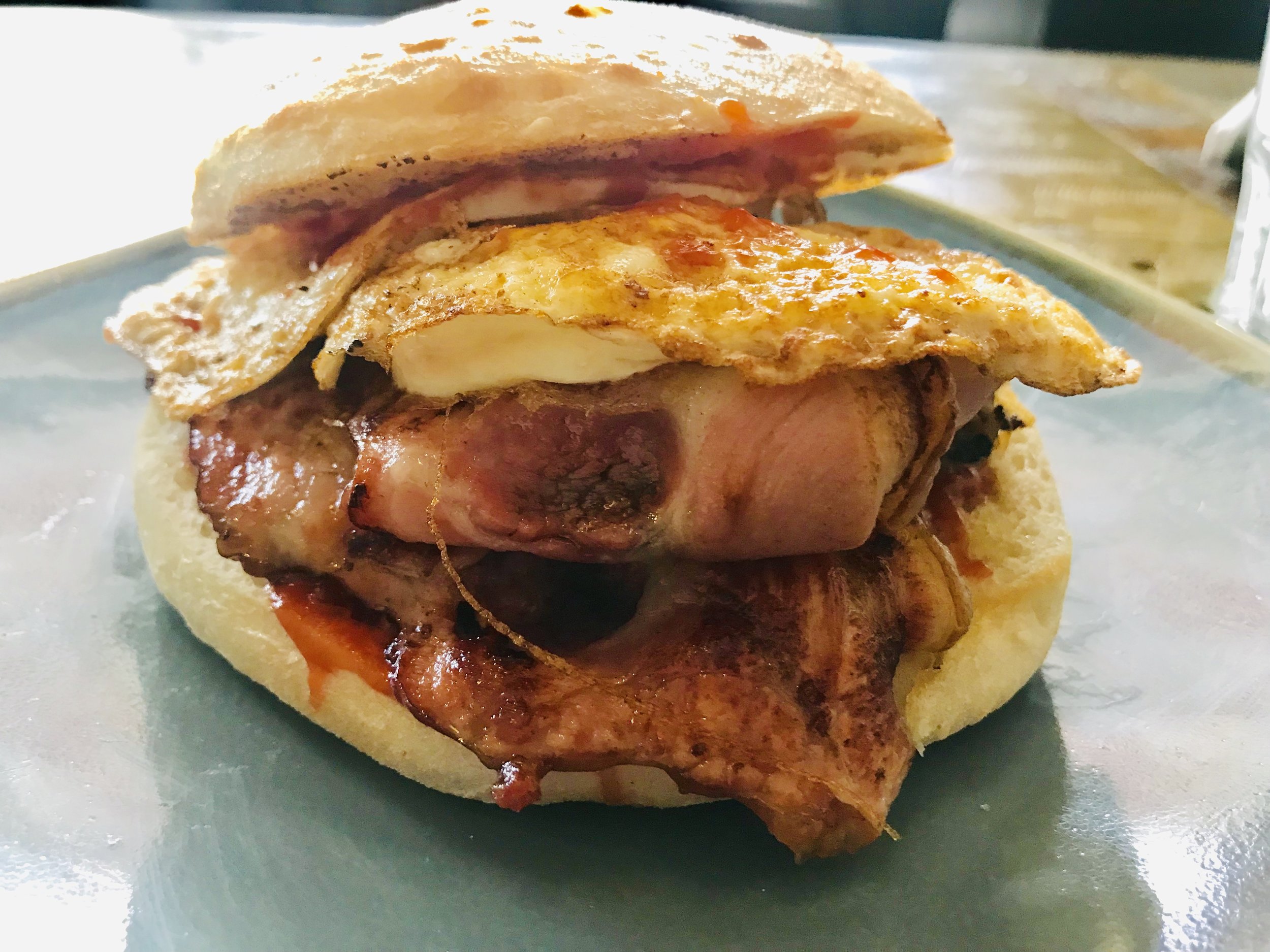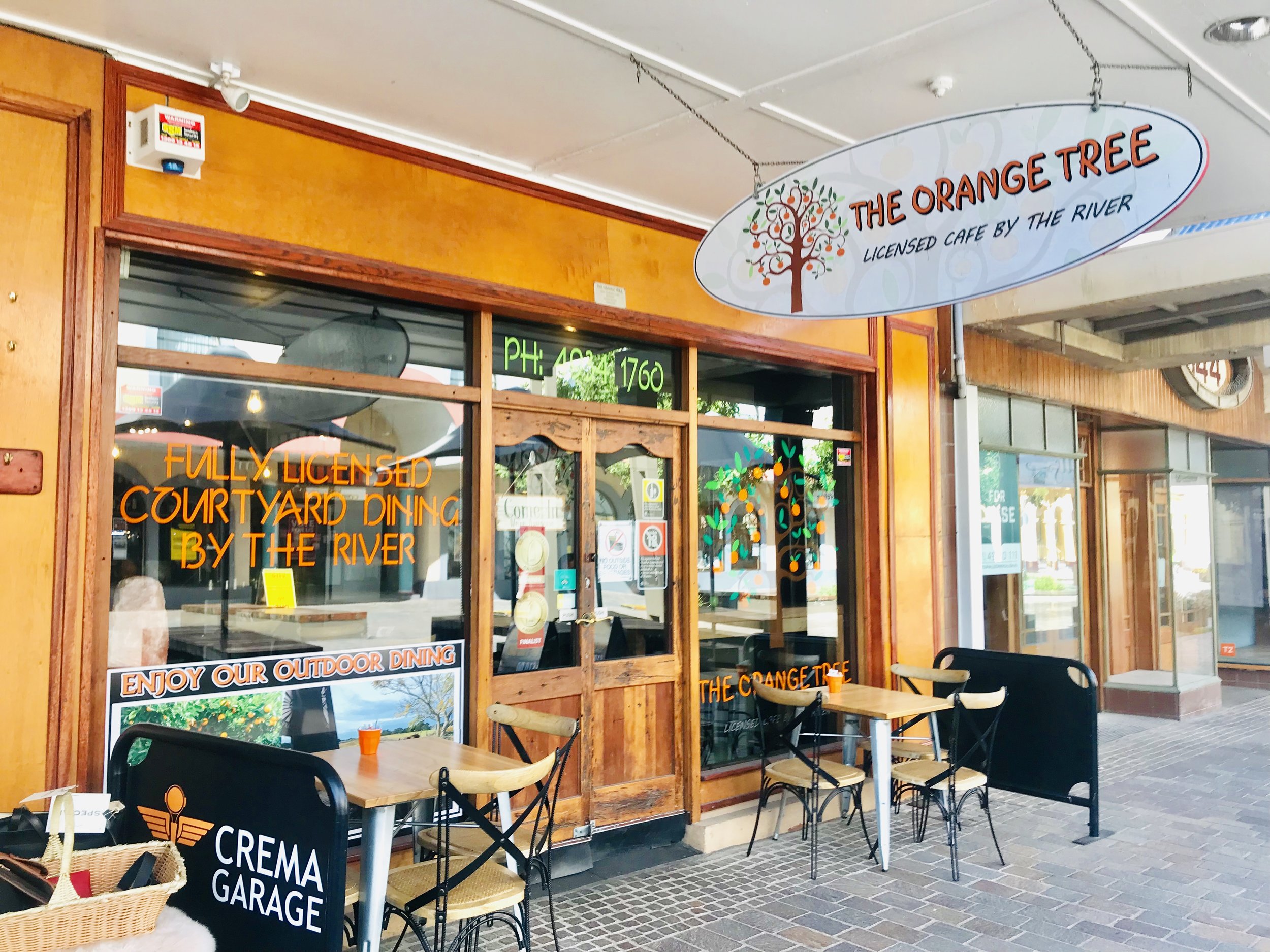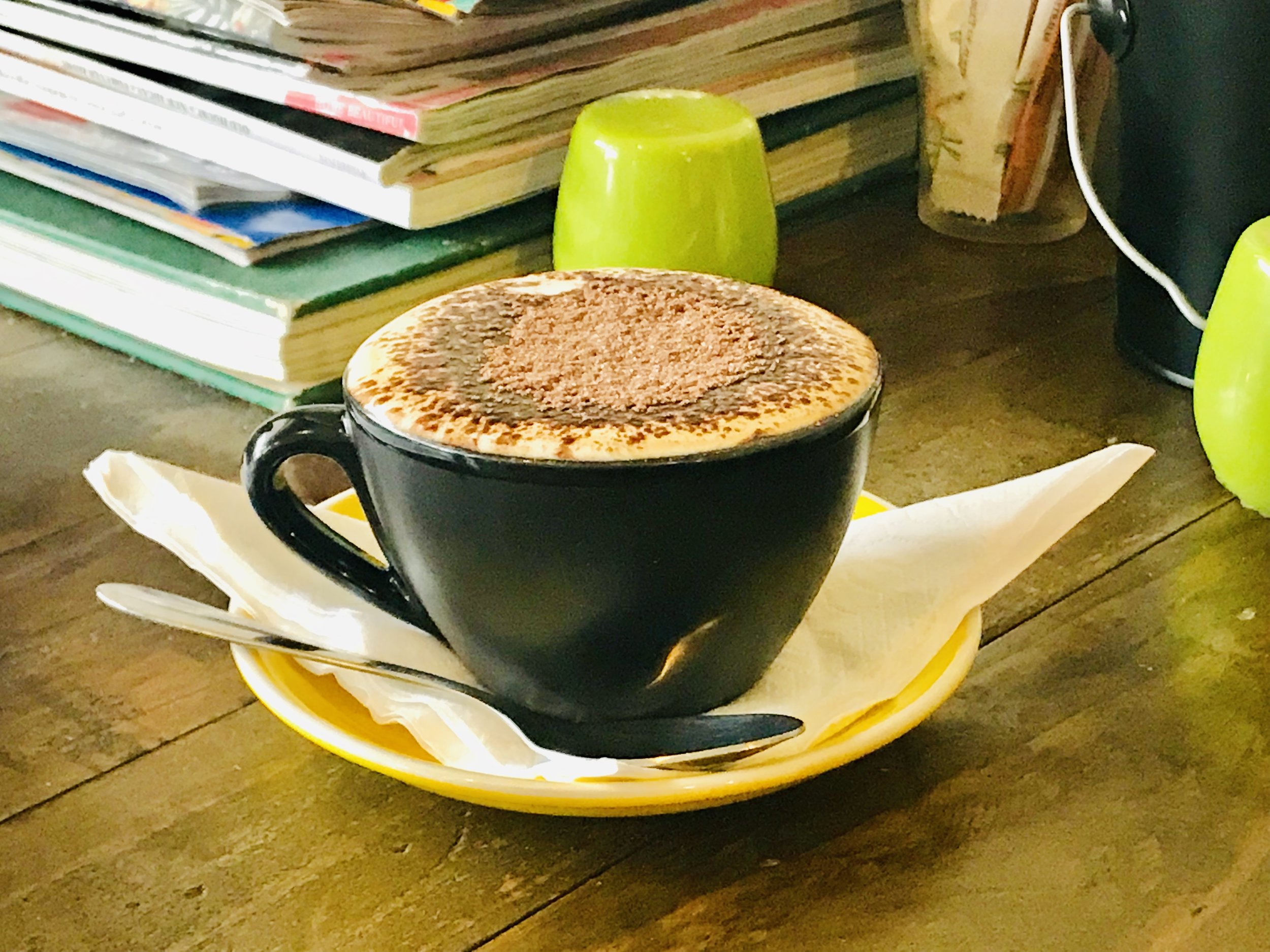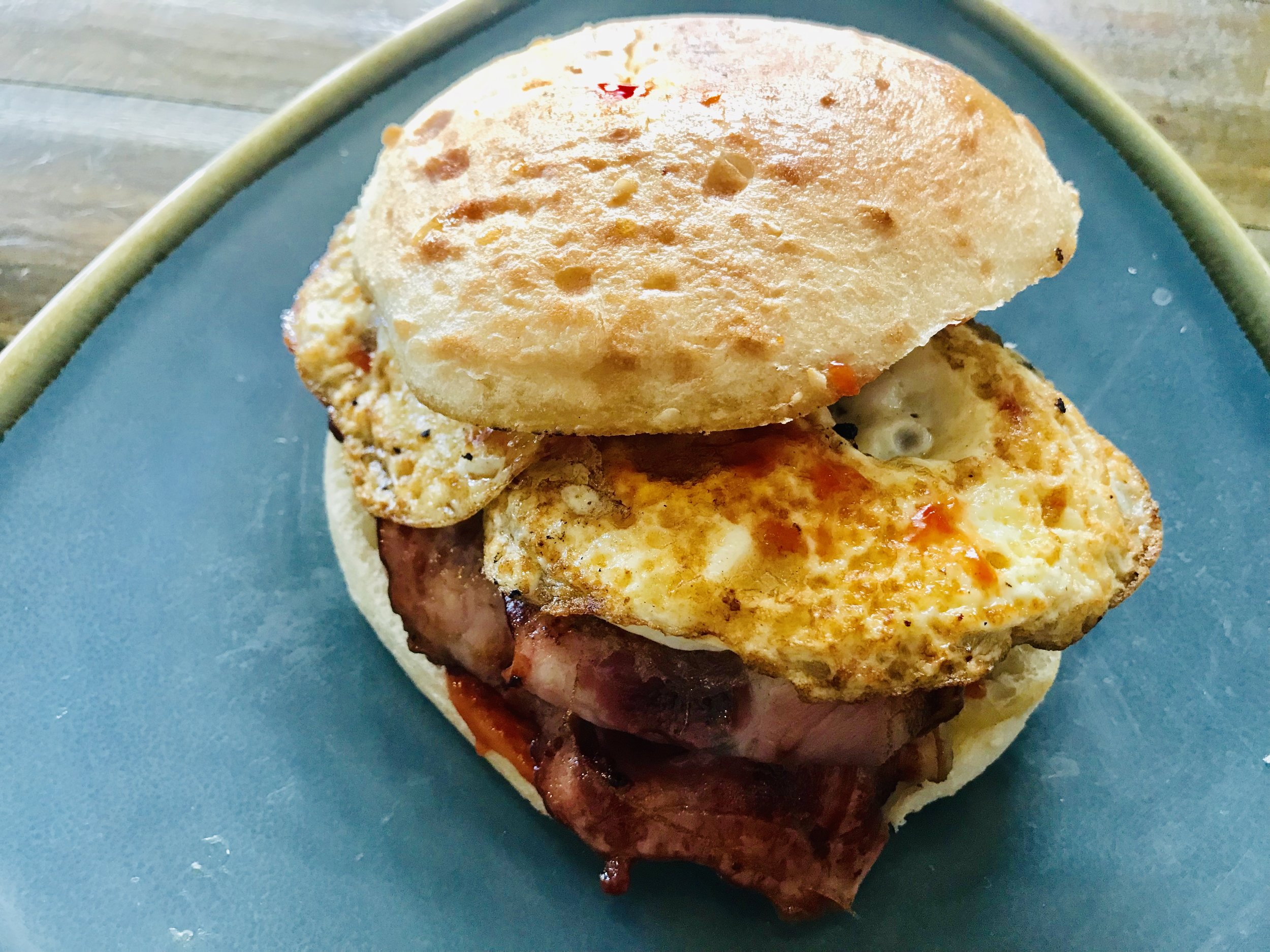 If you're looking for a place to grab a coffee or a bite in Maitland then this may be the spot to go. It sits right in the heart of the shopping precinct on the main street - High Street. They have a diverse menu but we were here for a quick brunch and some caffeine.
Sir went for a bacon and egg roll. When ordering, they also asked him if he'd like caramelised onions with it. He eagerly agreed. This was an exceptional brunch. He was very impressed with it - especially the huge pile of bacon inside the roll. they don't skimp here and it all tasted great.
We of course ordered a couple of coffees. They arrived quickly and were hot and tasty. Sometimes coffee can be a bit varied when travelling but these brews were very good.
Mlady wanted something lighter and just ordered toast with peanut butter. When in doubt go to an old favourite!
There aren't a huge number of choices in the area but at least there are some. The Orange Tree was a pleasant place that made it easy to sit back and relax. They also have a nice little courtyard out the back for a more al fresco experience.
We'd have no hesitation in revisiting The Orange Tree - particularly if we could get another serving of their monster bacon and egg rolls. They're worth the trip alone!