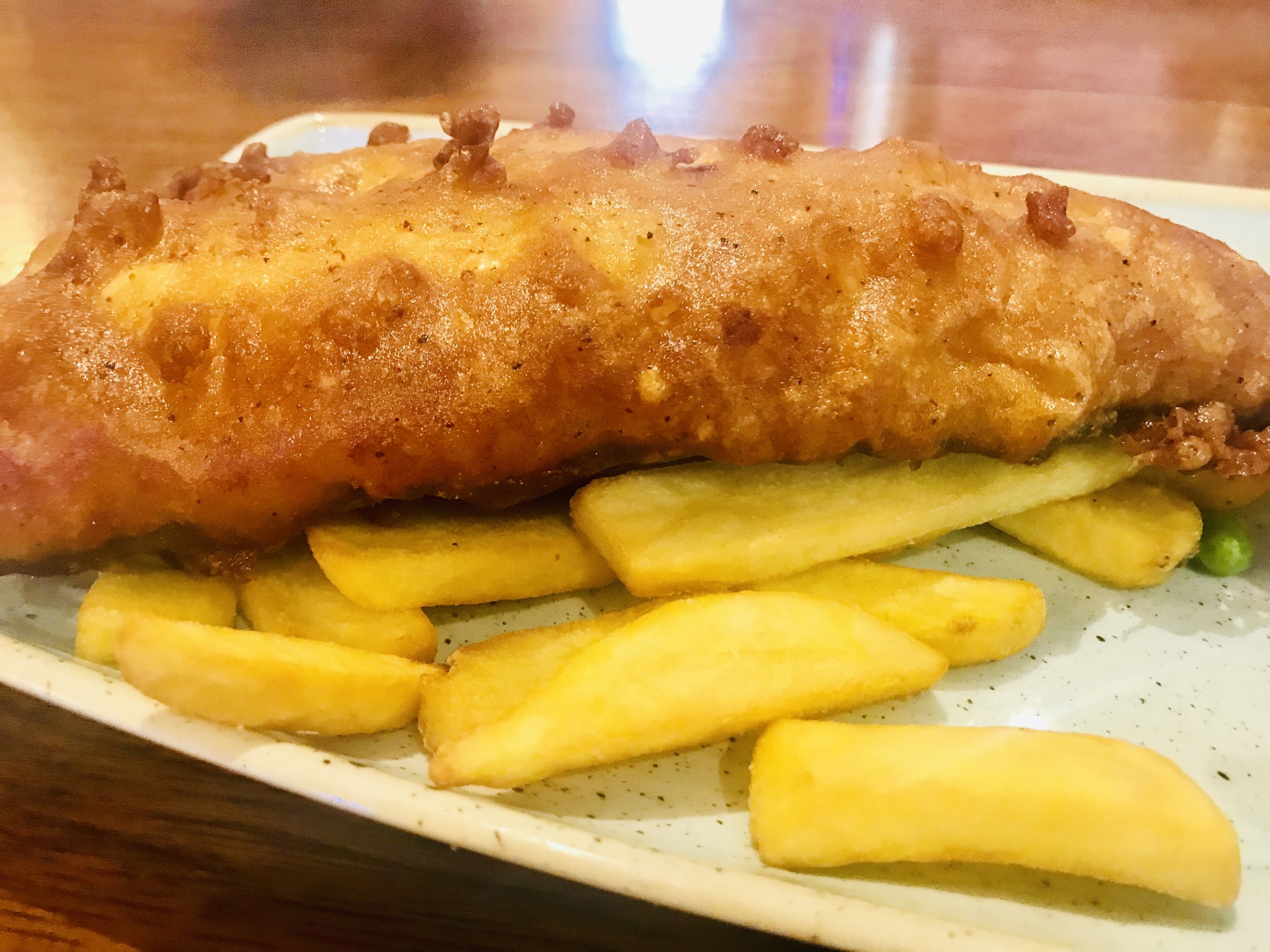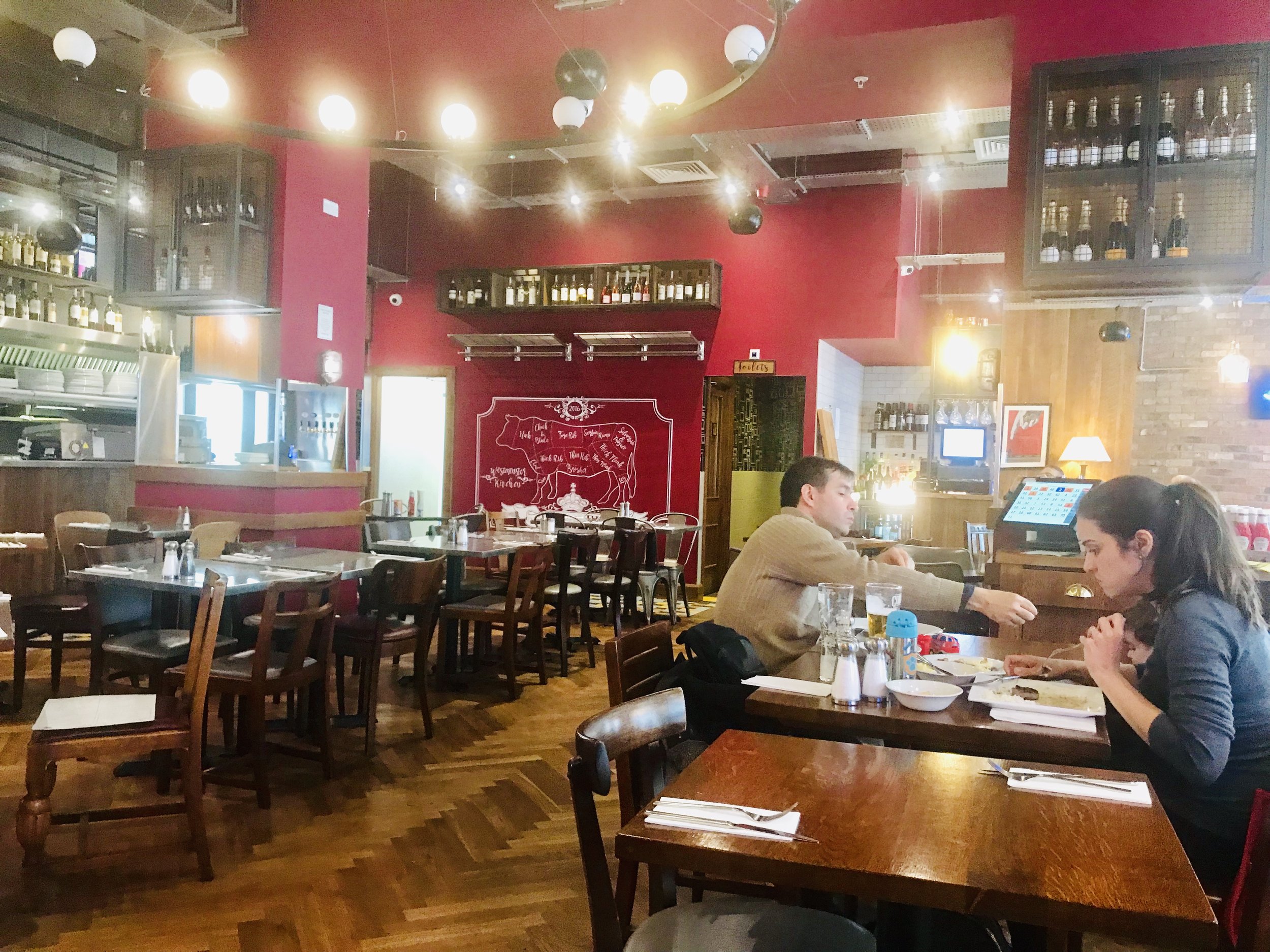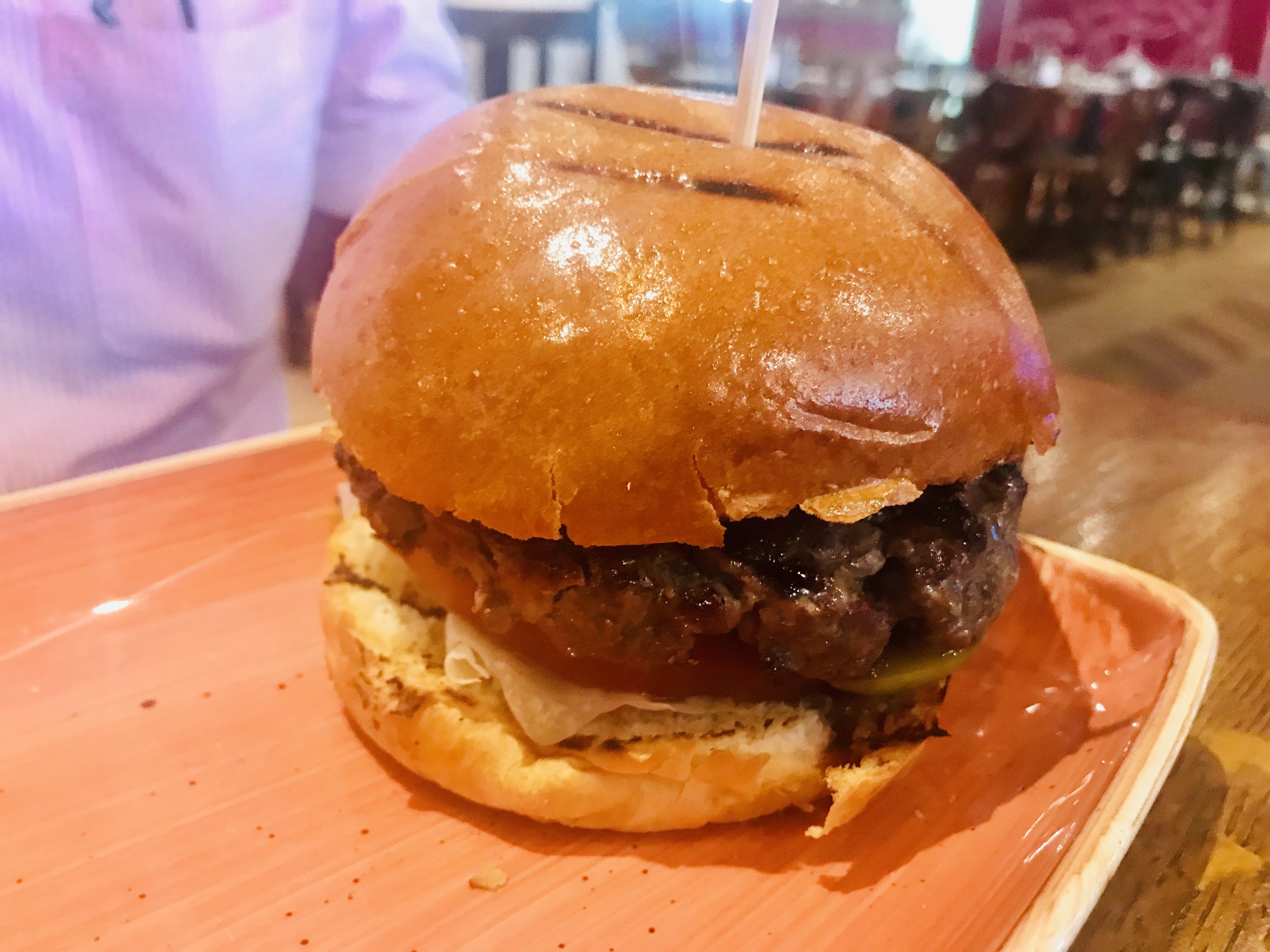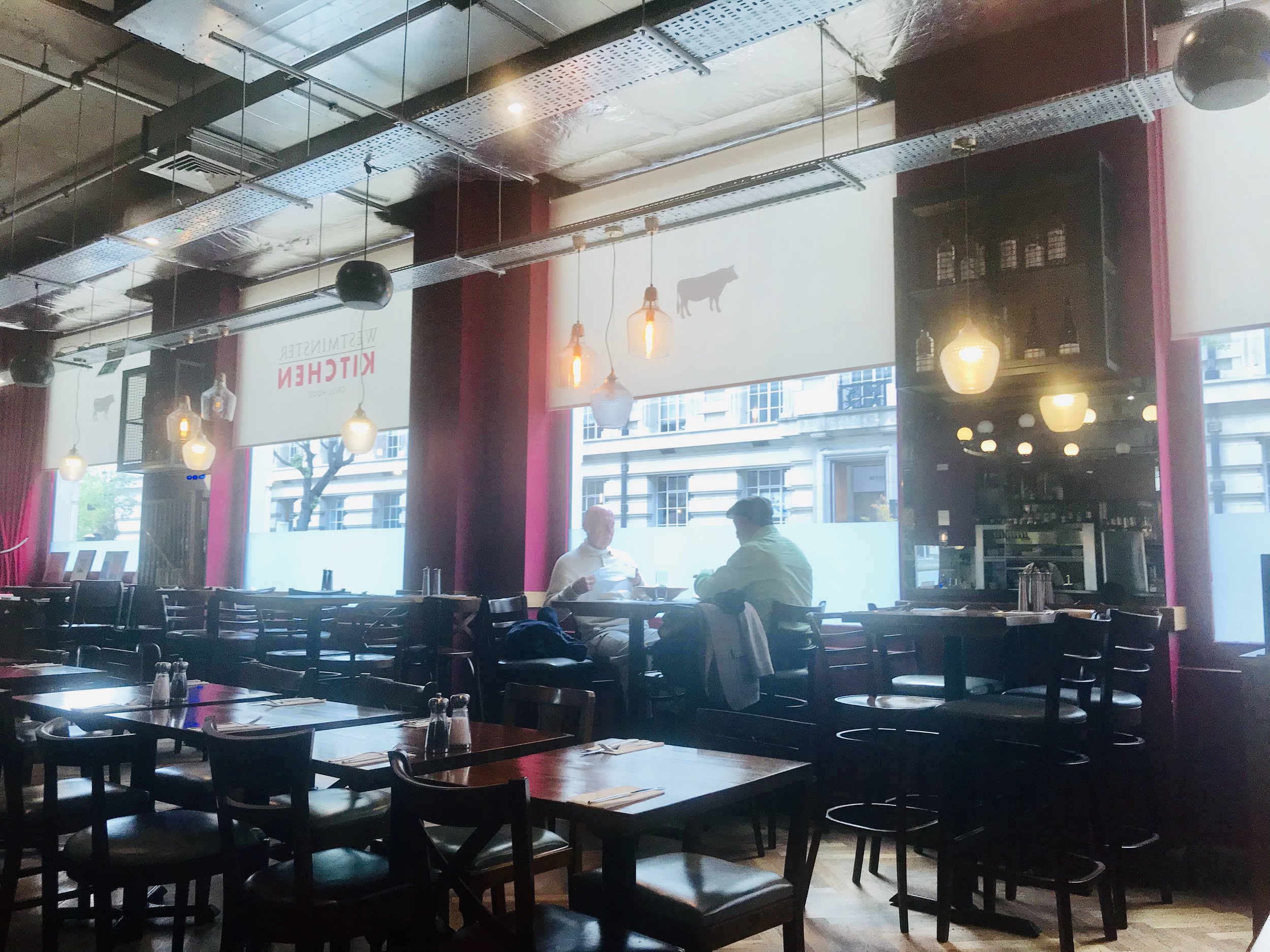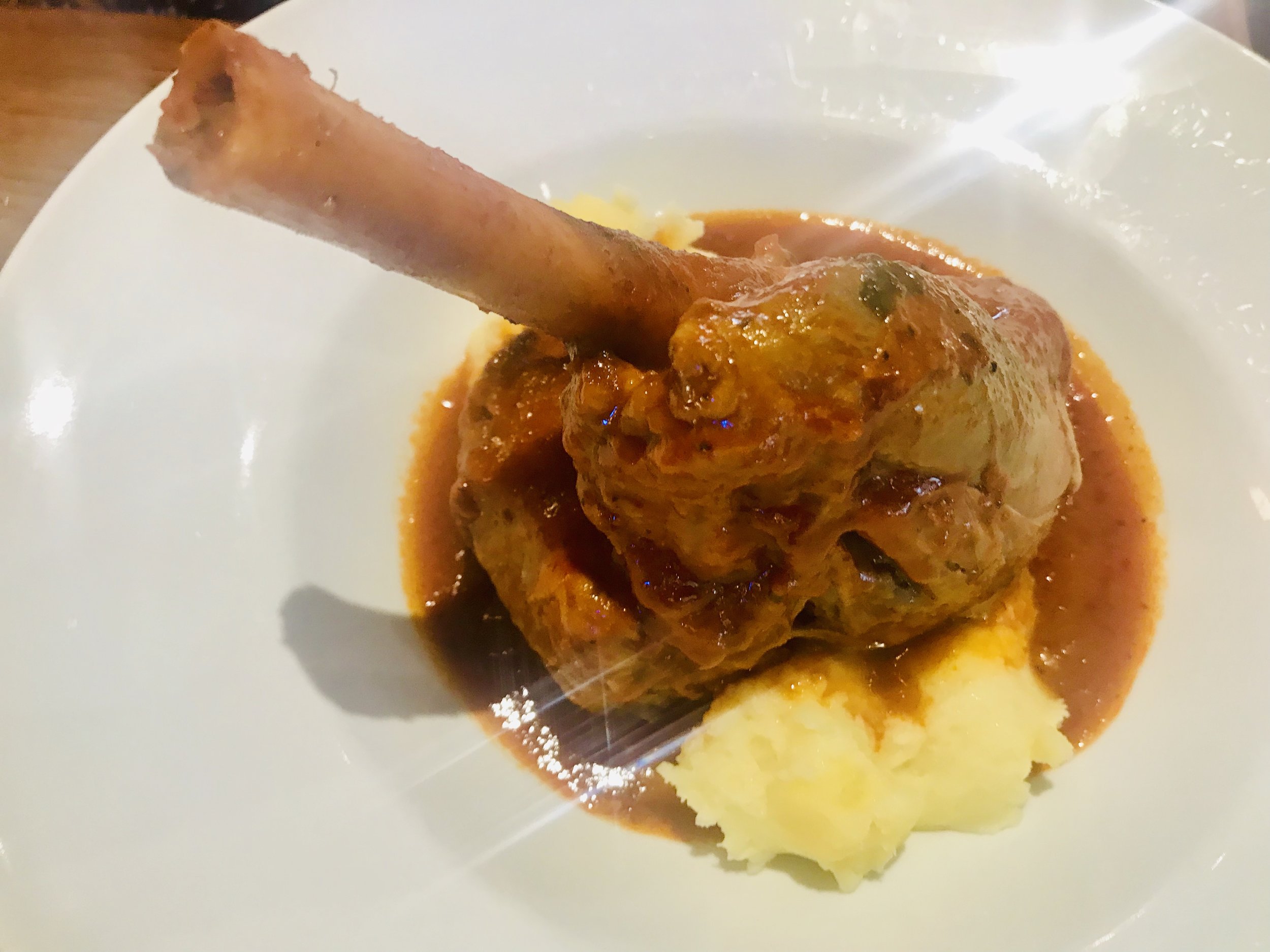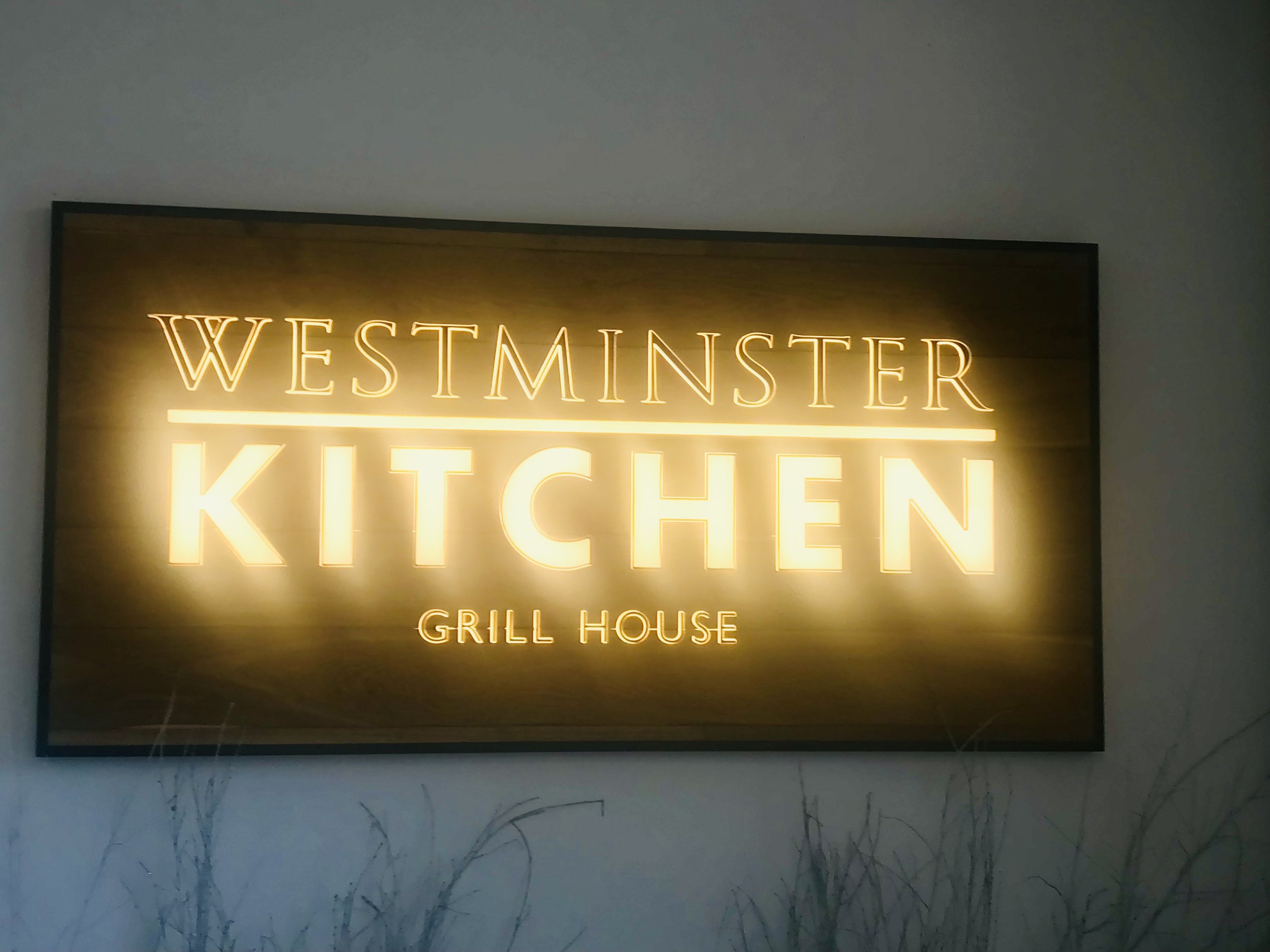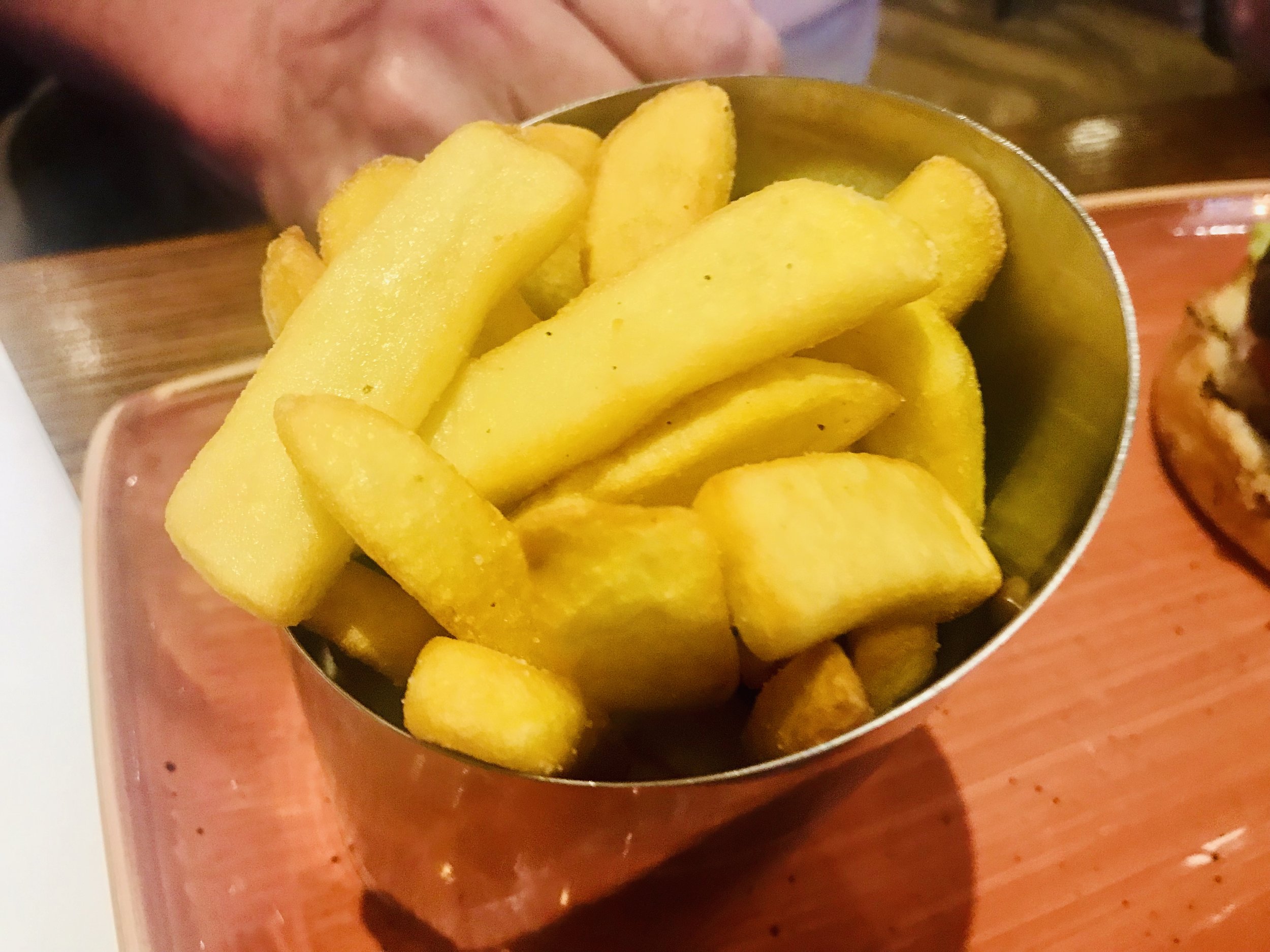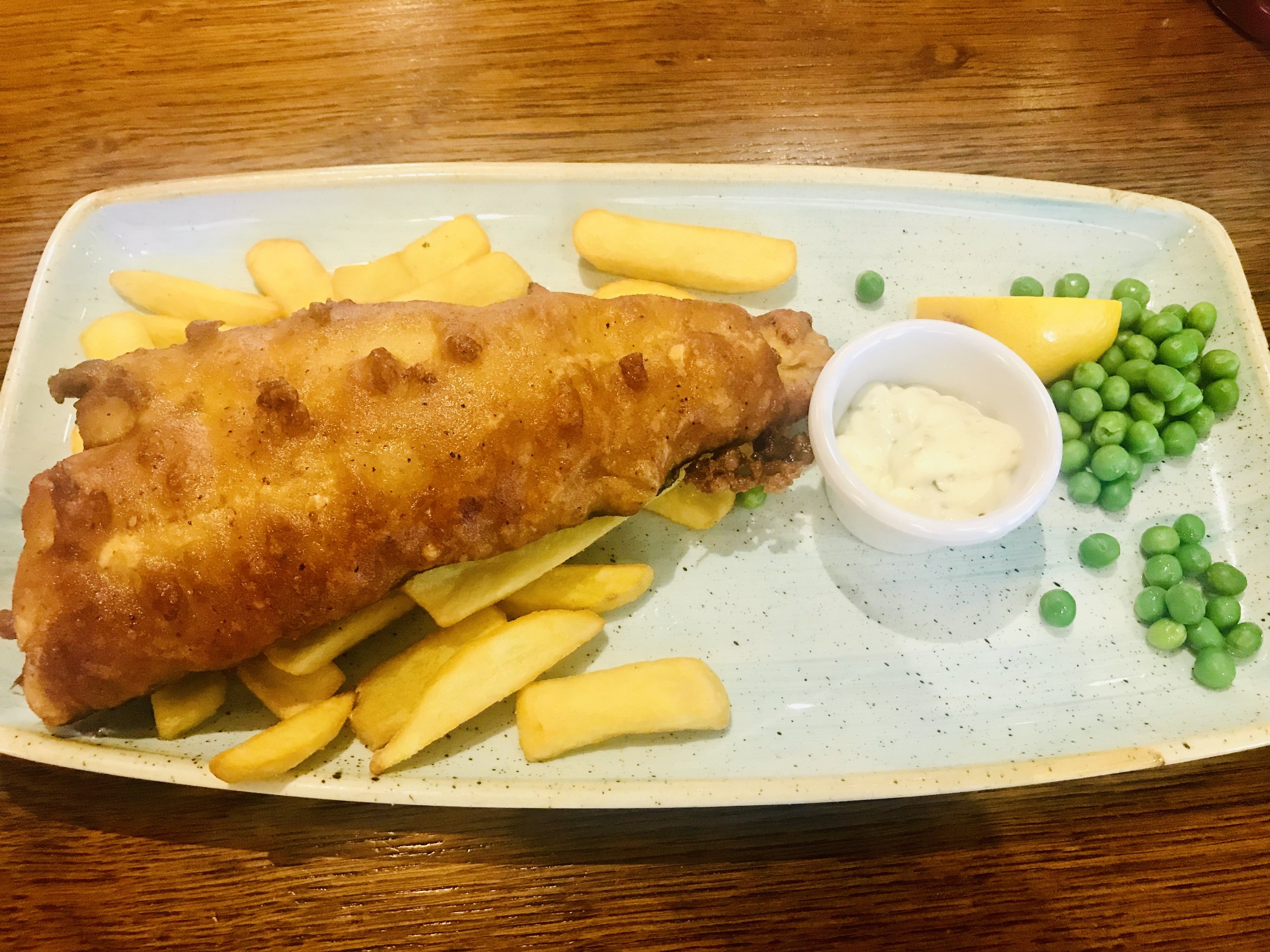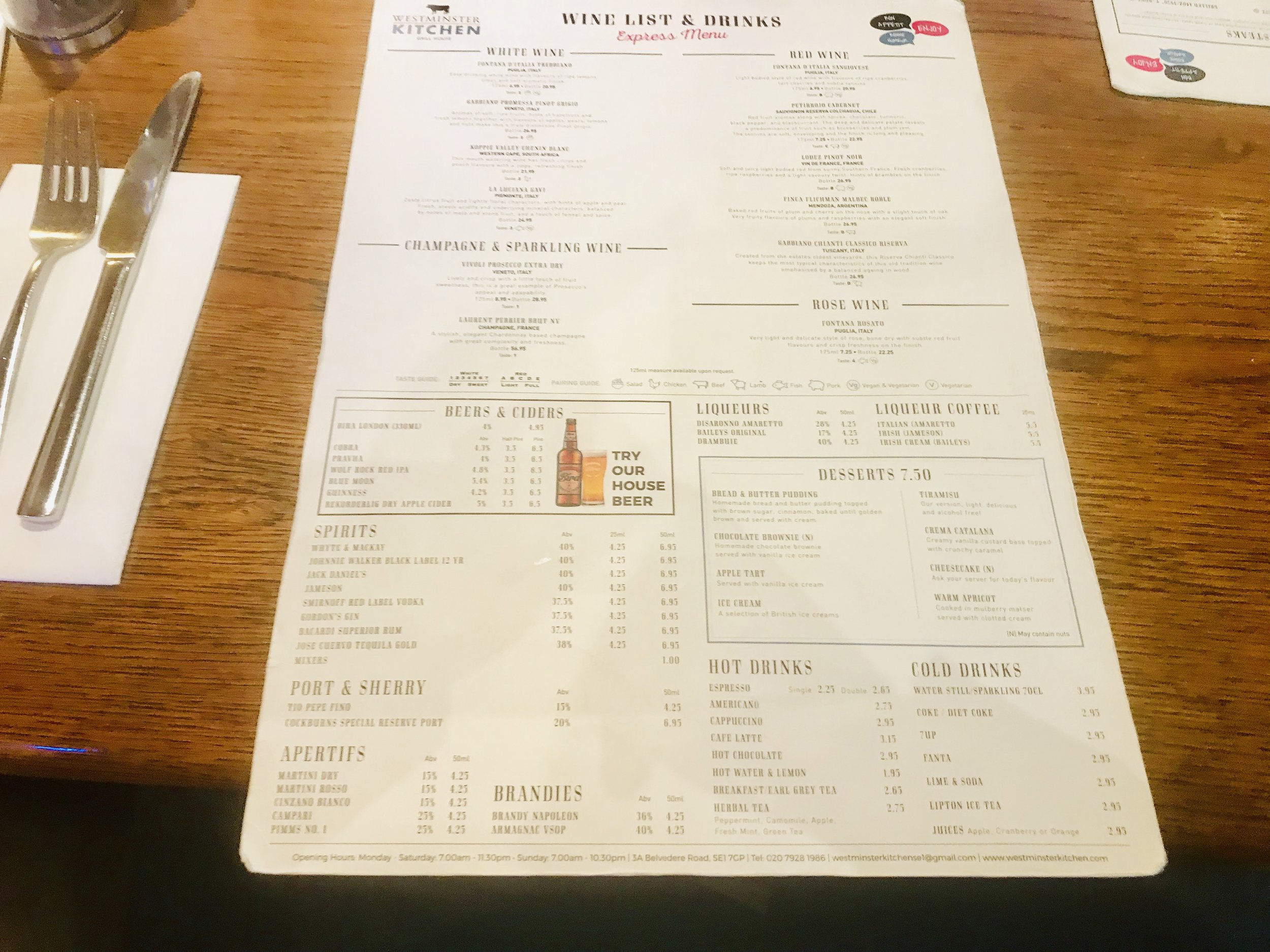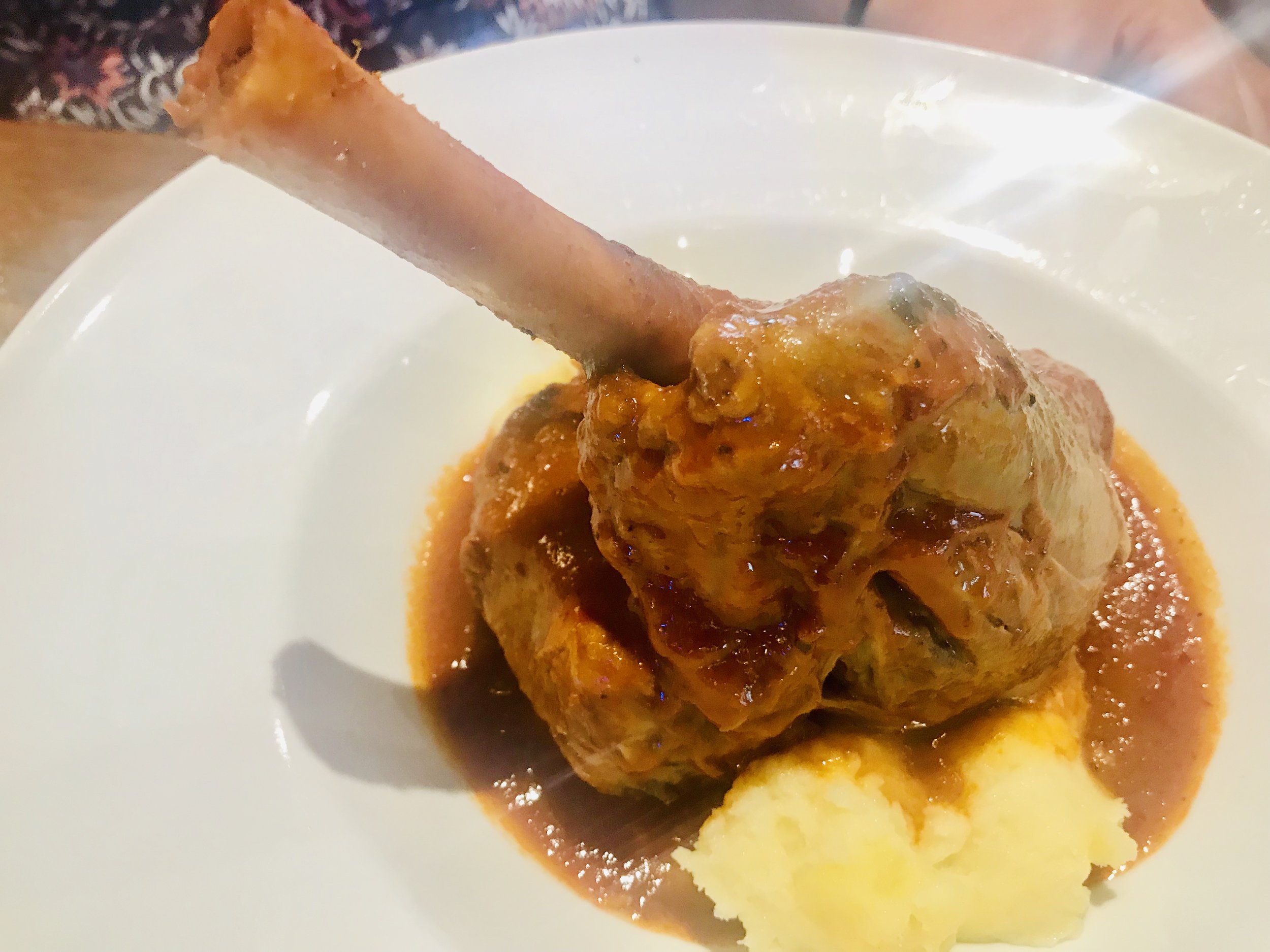 Dropping in to a restaurant mid to late afternoon isn't a habit of ours. For a start, many aren't even open. Secondly, it is an odd time to eat. However, those places that are open usually have plenty of tables available. it was mid afternoon when we visited Westminster Kitchen and Grill House for a quick bite for four. And yes - it was easy to get a table then too!
Two of us decided to have the fish and chips. We were in London after all! We each got a decent sized piece of battered fish resting on a bed of chips. each plate also had a pot of tartare sauce, a wedge of lemon and some peas. It was a tasty dish with the batter nice and crispy with the fish inside it being nice and juicy.
The lamb shank was slow cooked and served on a bed of mashed potato and drizzled in a rich gravy. The meat was extremely tender and the simple combination worked well together.
The final dish was a beef burger. It was a 100% beef burger on a toasted bun with tomato, lettuce, gherkins and red onion. A side of hot tasty golden chips went well too.
The menu had a lot more on it than just these choices of course. With soups, seafood, salads, steaks, pizza's, burgers, pasta and a number of other dishes there would be something for any taste.
Our mid afternoon visit meant we were seated quickly, orders taken quickly and the food arrived fast too. It's not our usual eating time but it certainly worked out this time. The food was good here too!