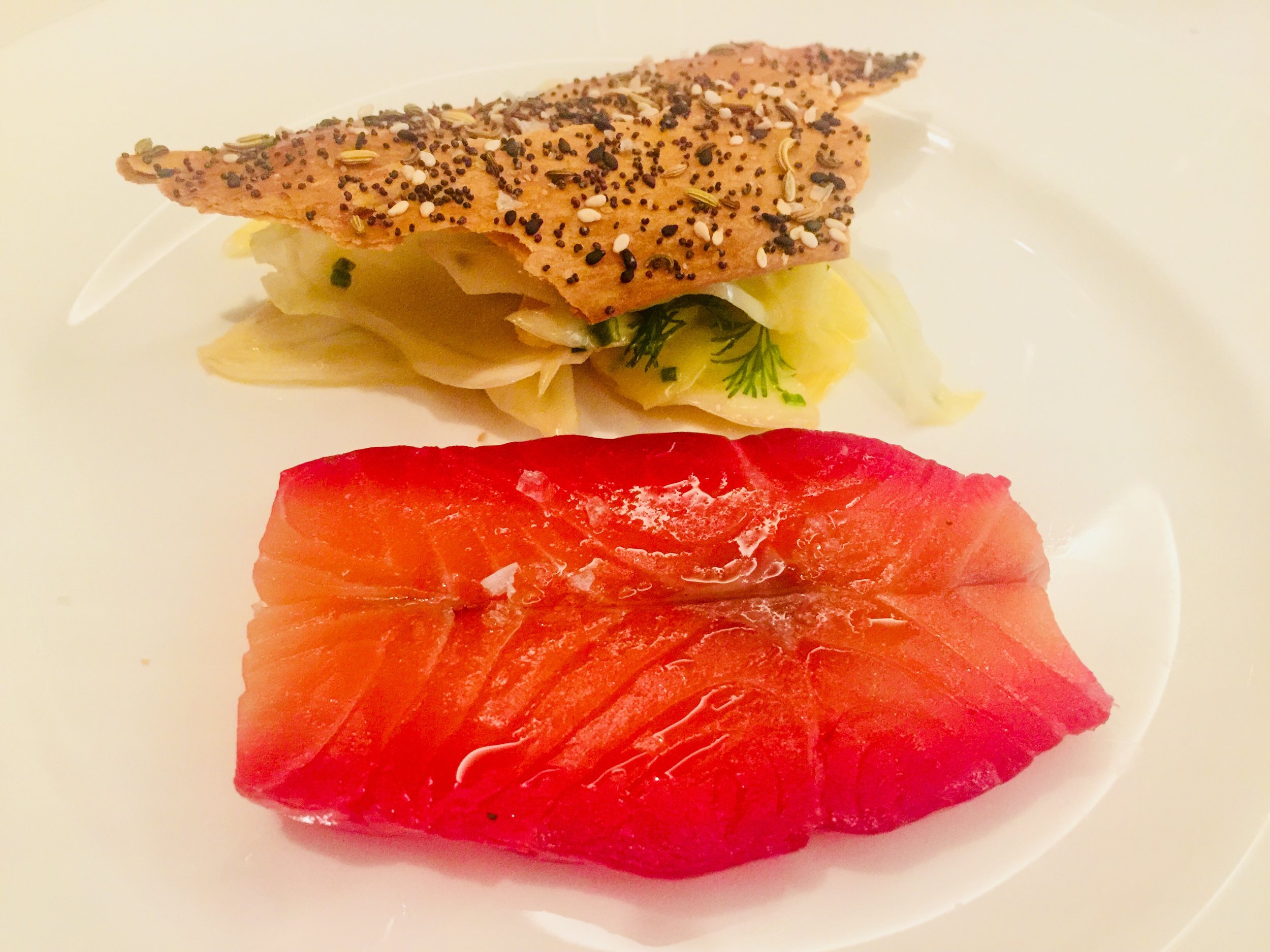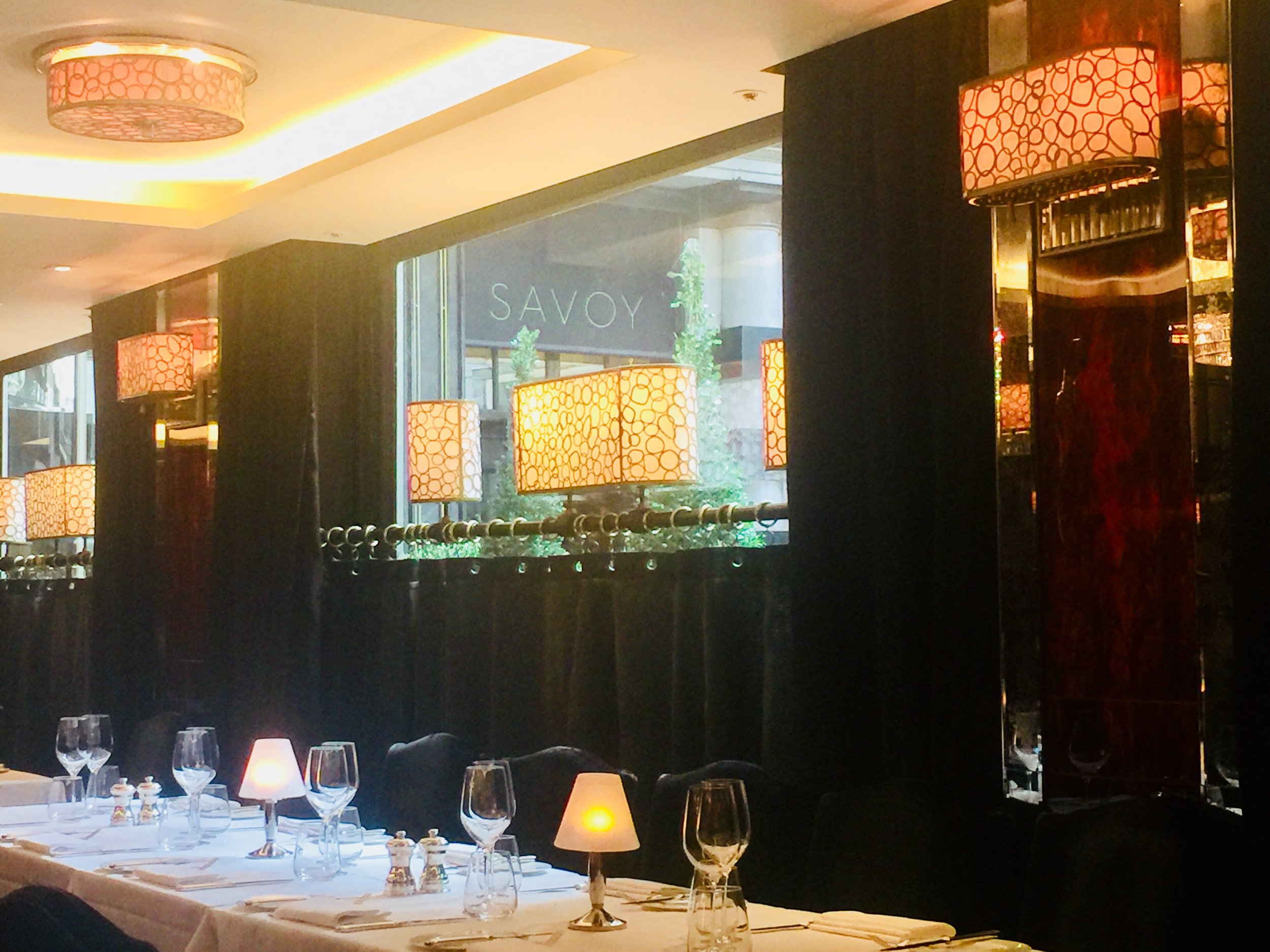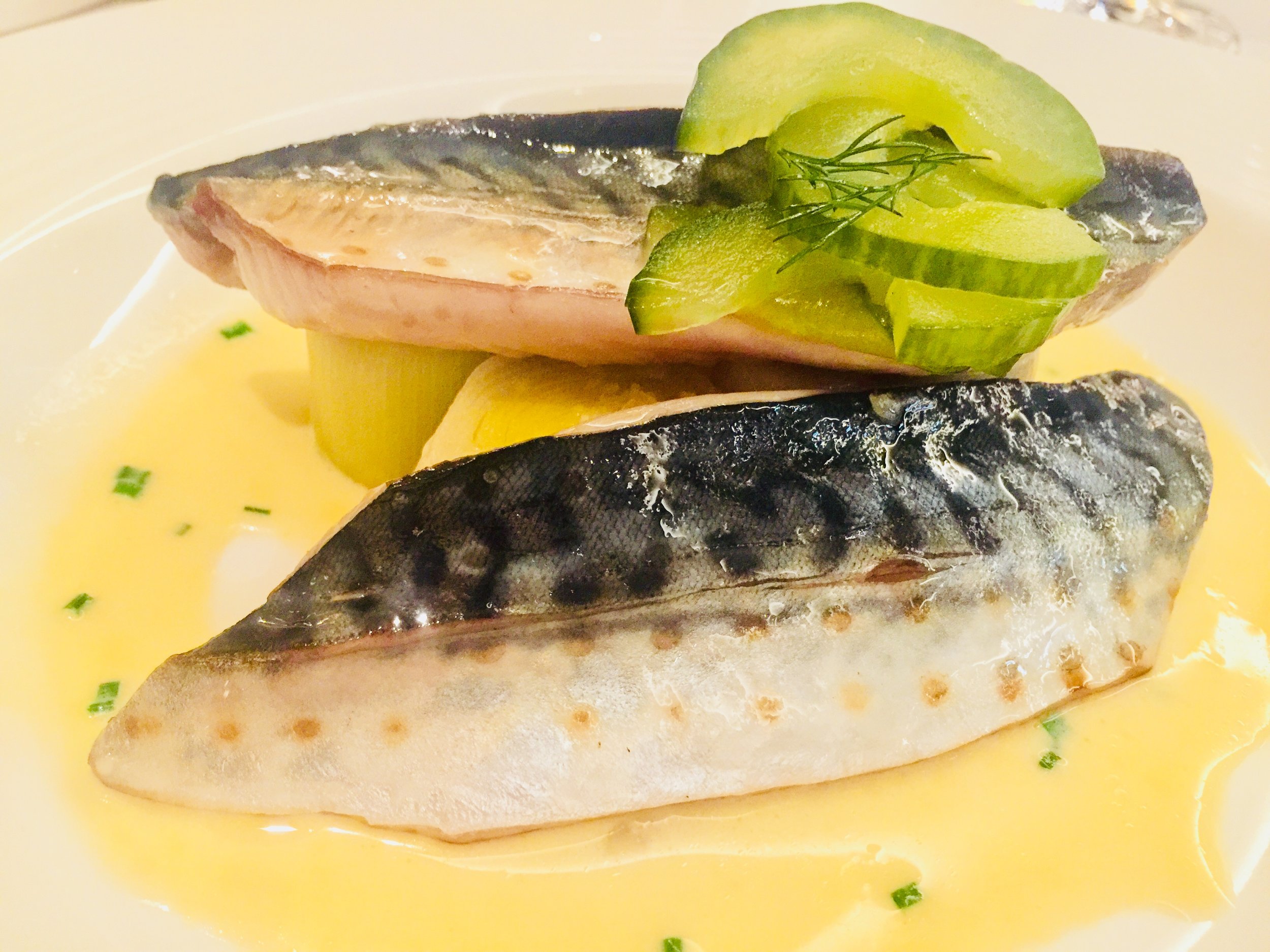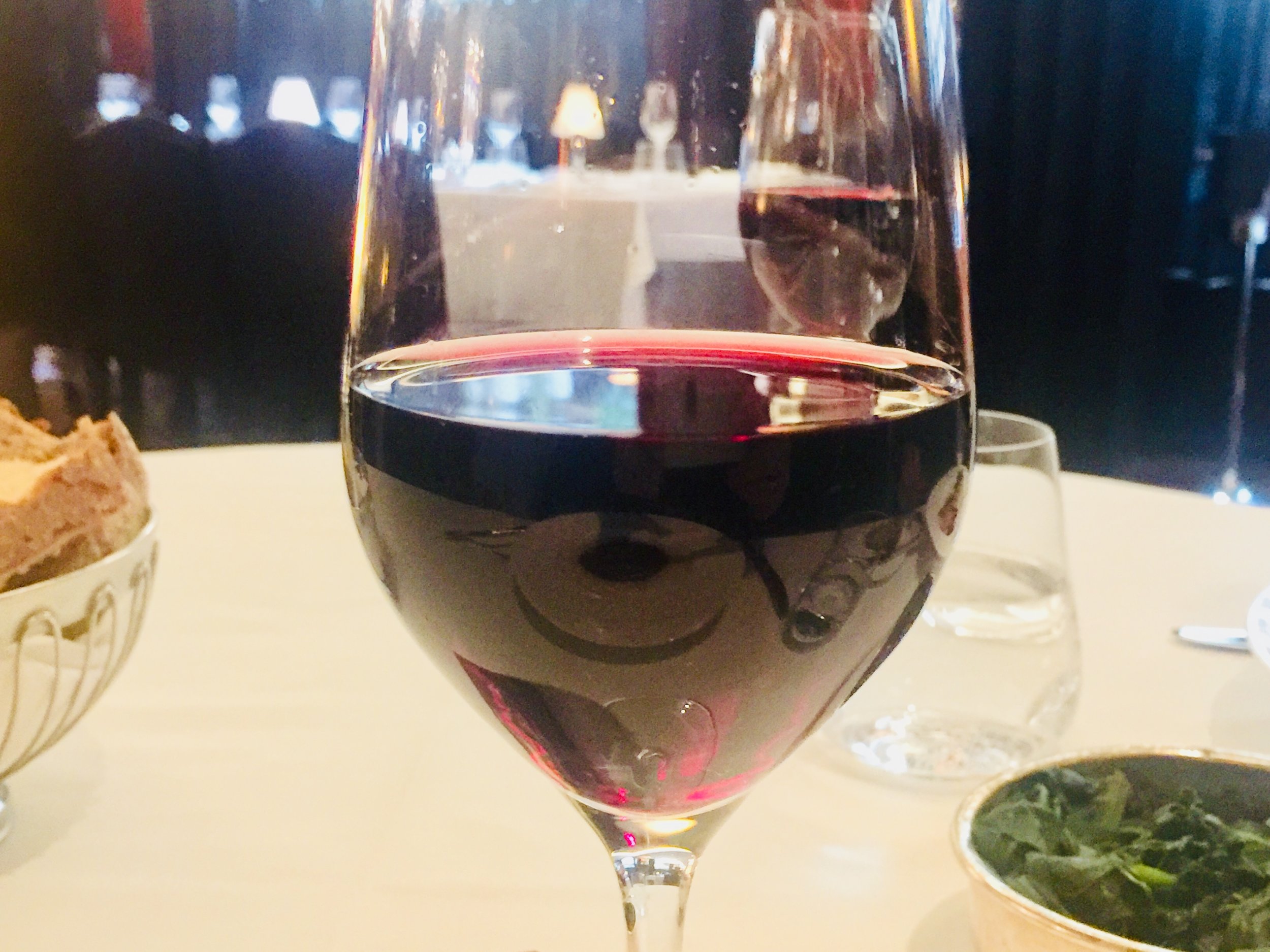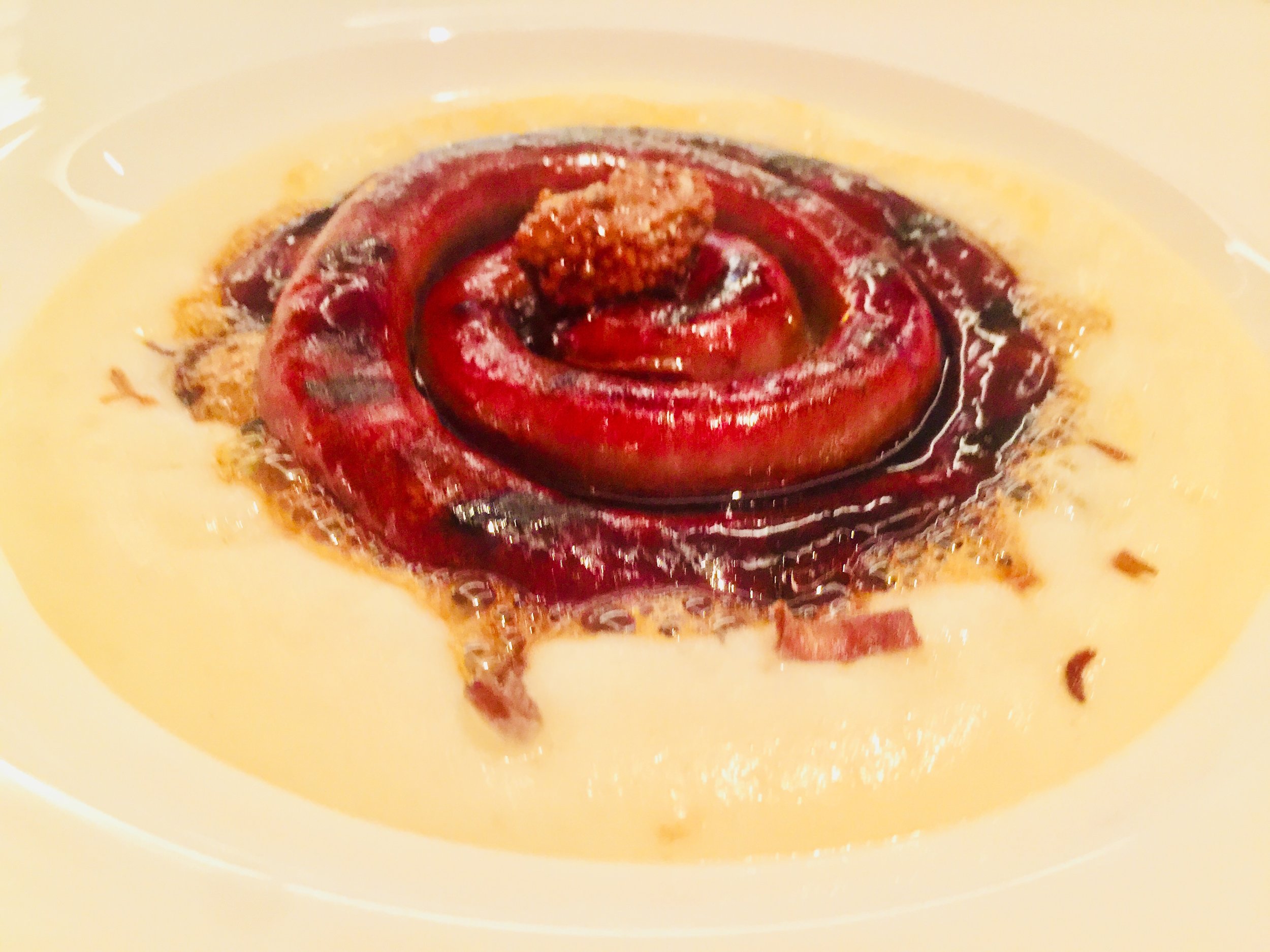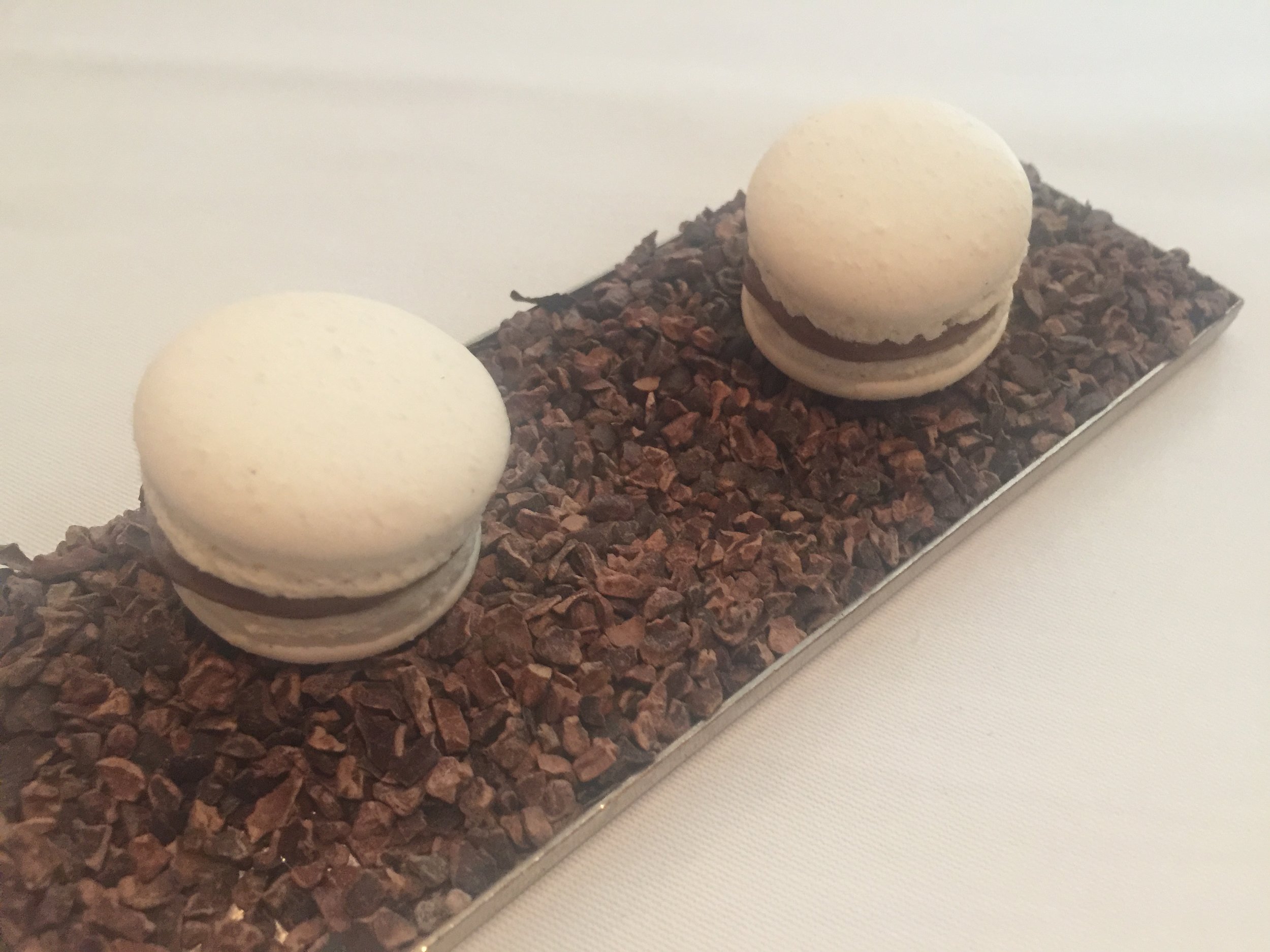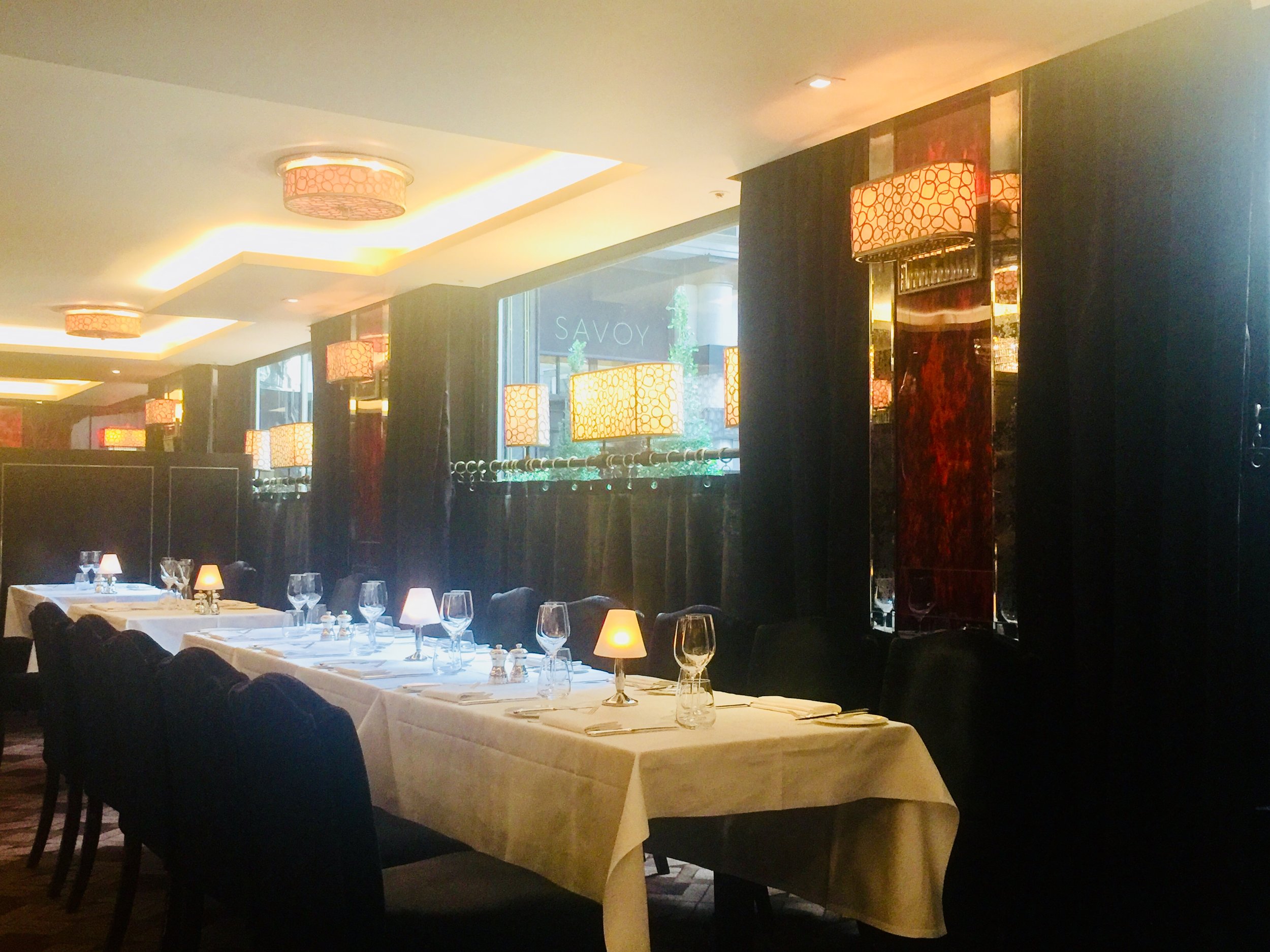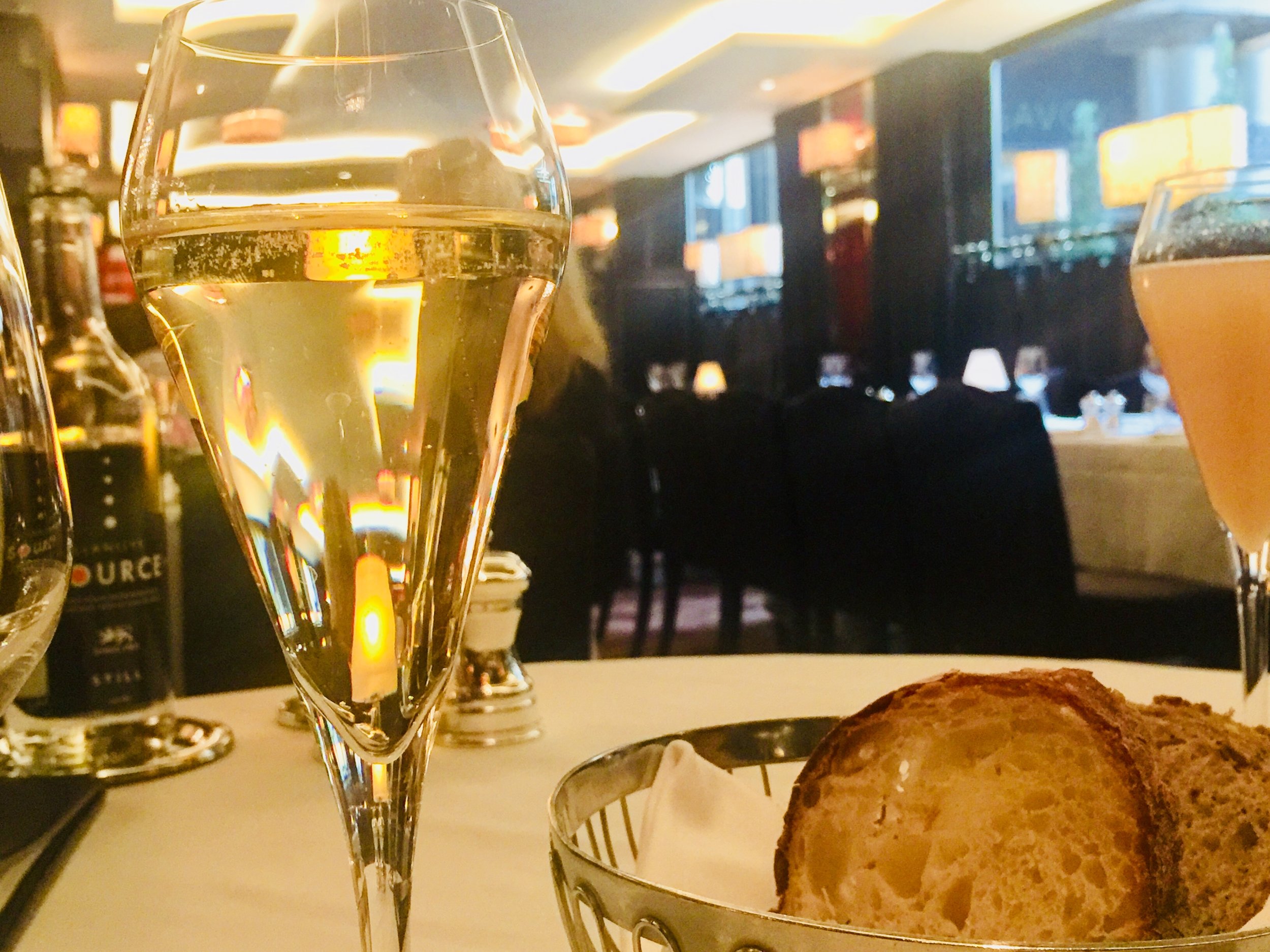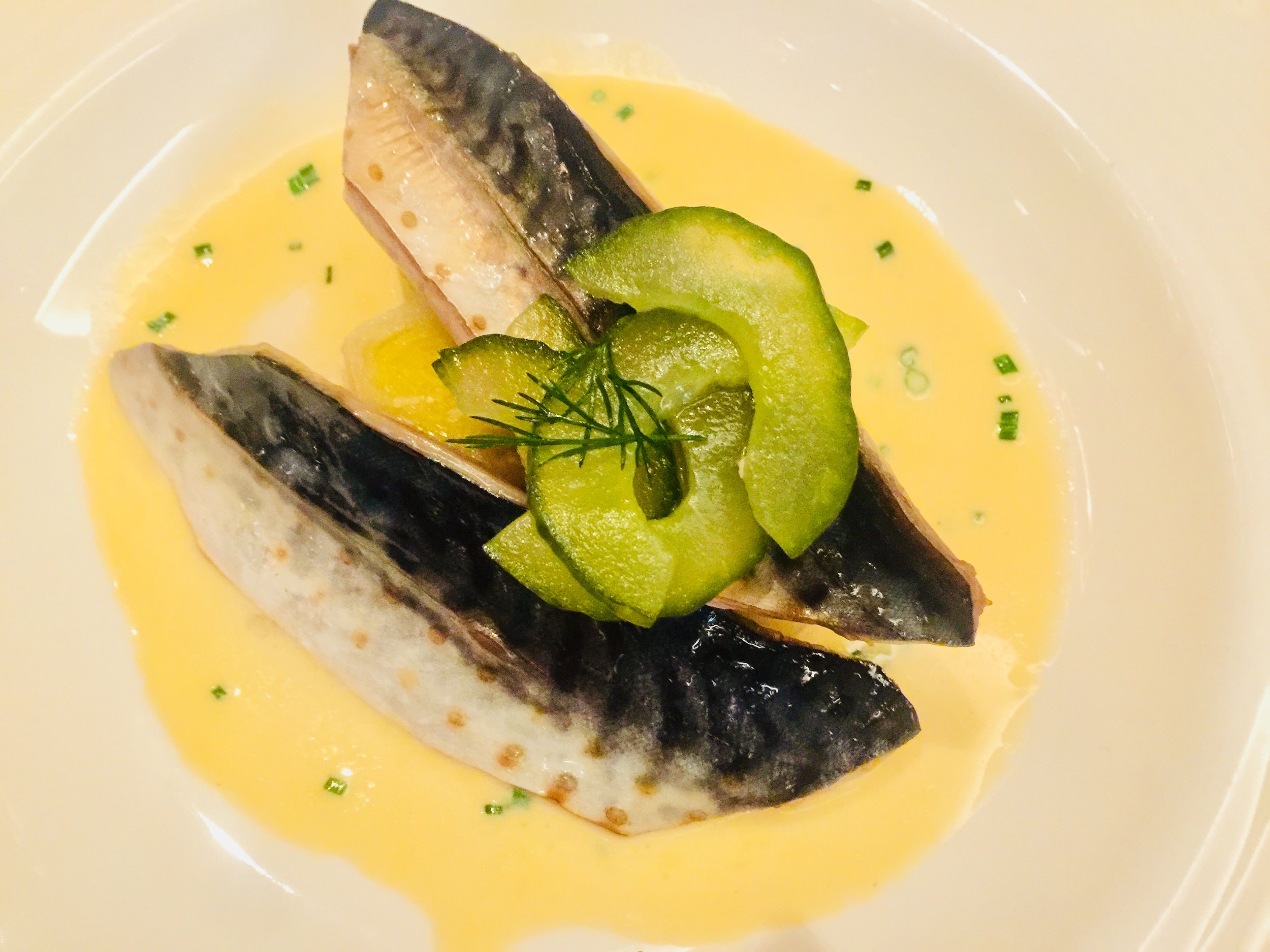 The Savoy Grill
The Savoy Hotel
The Strand
London, UK
Gordon Ramsay and The Savoy - two outstanding names. With this in mind we were keen to try out the highly regarded Savoy Grill. The Savoy Grill is often described in journals as a Michelin experience that somehow has not been awarded a star. High praise indeed. It's certainly a pretty location and a stunning room. We were visiting for lunch and decided on their three course lunch menu which had plenty of choices on it.
We started with some house-baked bread and house-churned butter. A few drinks - champagne and a bellini - went well too. It was a tasty start but we were keen to experience what lay ahead.
The baked egg cocotte was delicious. It was topped with bacon jam and was served with marmite toast soldiers. It was a tasty and interesting dish.
The beetroot cured salmon was stunning. The bold colours stood out. It came served with raw fennel and clementine salad. It was another lovely dish.
The main courses were just as impressive. The glazed beef sausage with hazelnut mustard and crispy shallots looked great. The spiralling sausage was in prime position in the middle of the plate of mash. It was bangers and mash with a delicious twist.
The hot smoked mackerel sat on a sea of leek and horseradish ragout and was topped with slivers of bright green picked cucumber. It was another pretty and tasty dish with the fish being tender and perfectly cooked.
We grabbed a side of sautéed spinach - you have to have you're green after all! We also had a few glasses of red.
We were always going to have dessert. The pear bakewell with almond milk ice cream was an easy choice. It was a great dessert too - not overly sweet but yet hitting that spot nicely.
The chocolate delice tasted nice and rich - just as it looked in fact. The cranberry ripple and ice cream was a tasty match too. This was a fuller, richer dessert.
We decided to finish with some dessert wine and were provided with some lovely macarons to cap of a lovely meal.
The Savoy Grill certainly lived up to our expectations. We had a lovely meal in a wonderful room and all done with impeccable service. It was impressive.