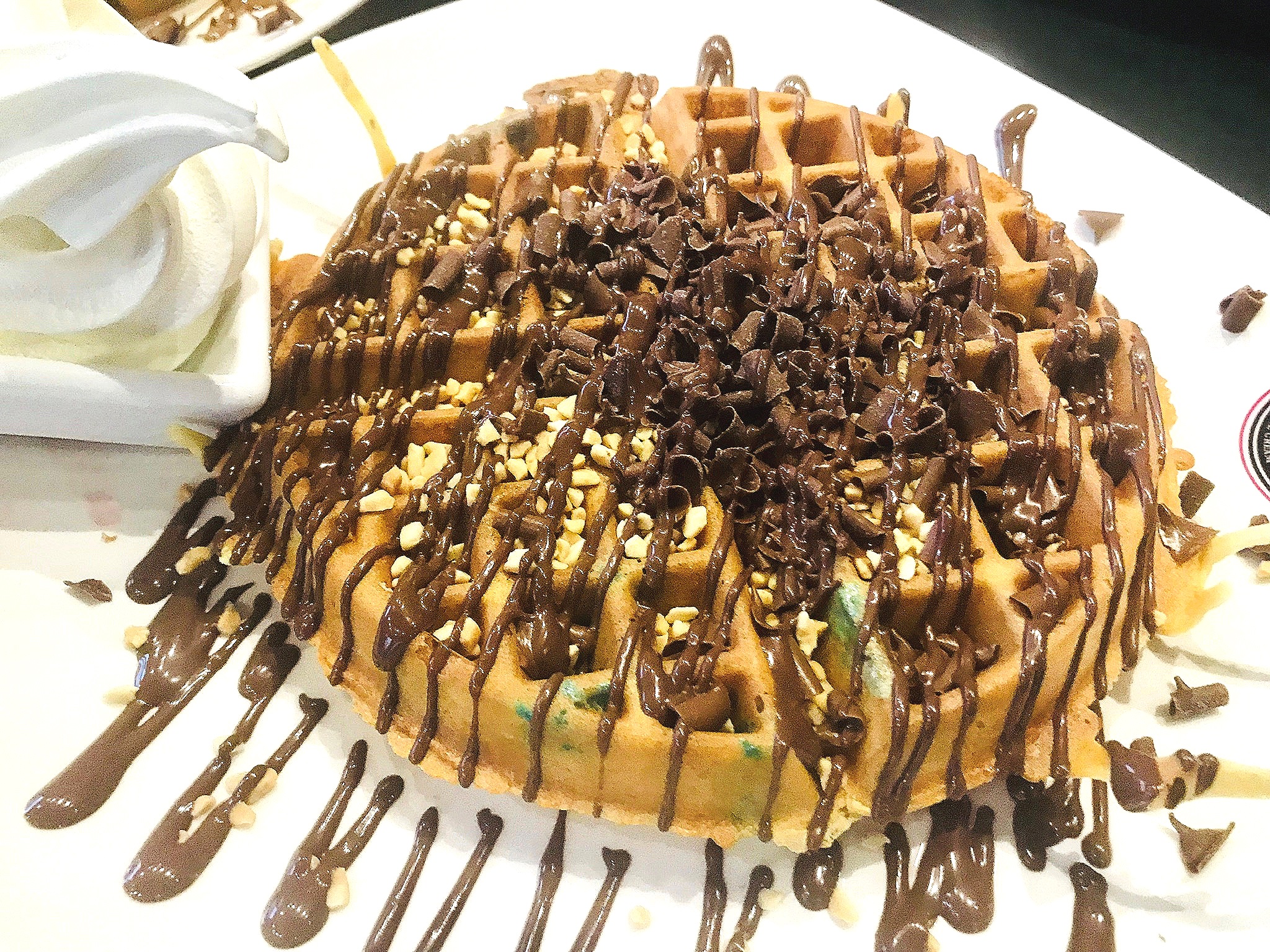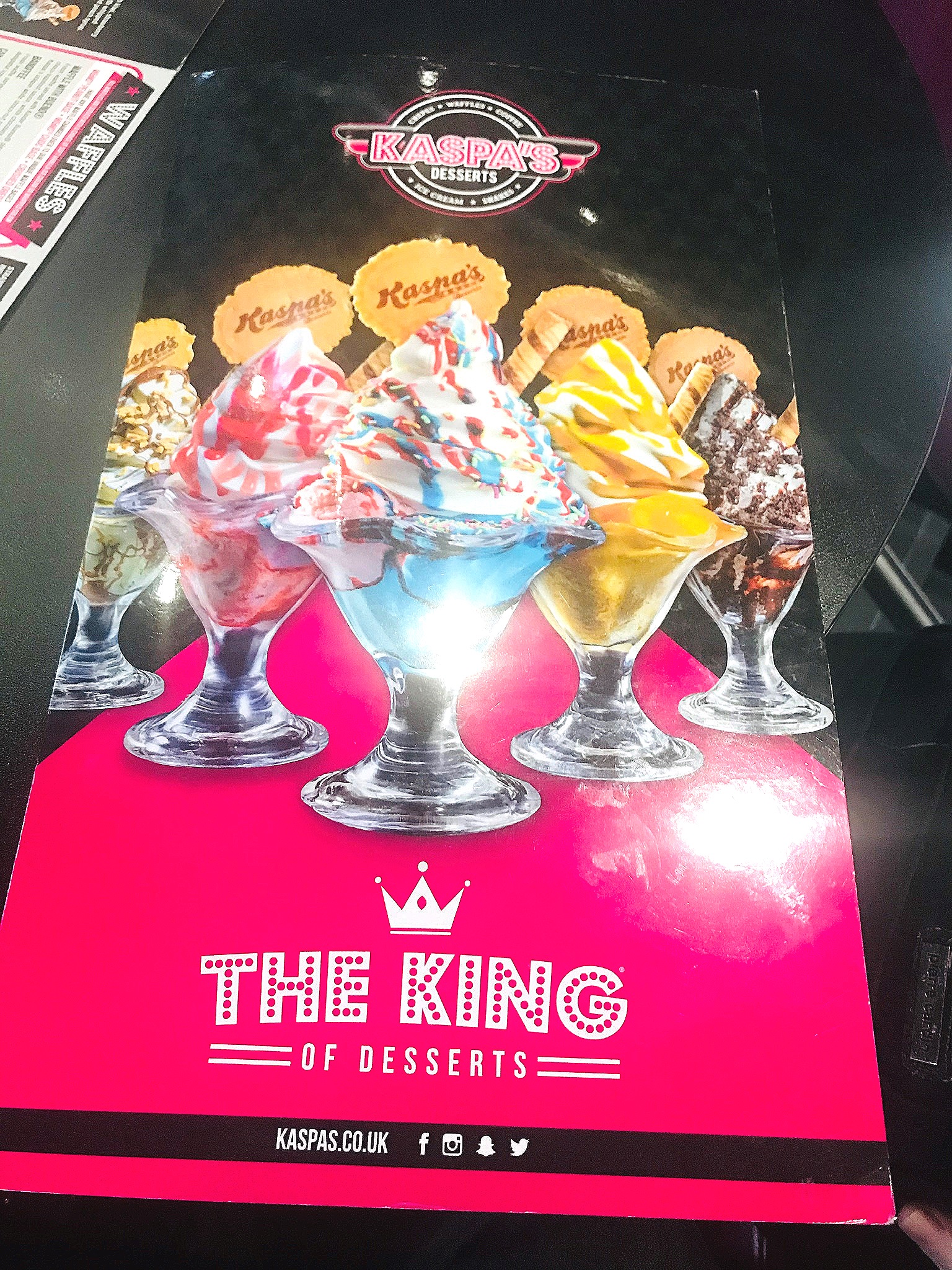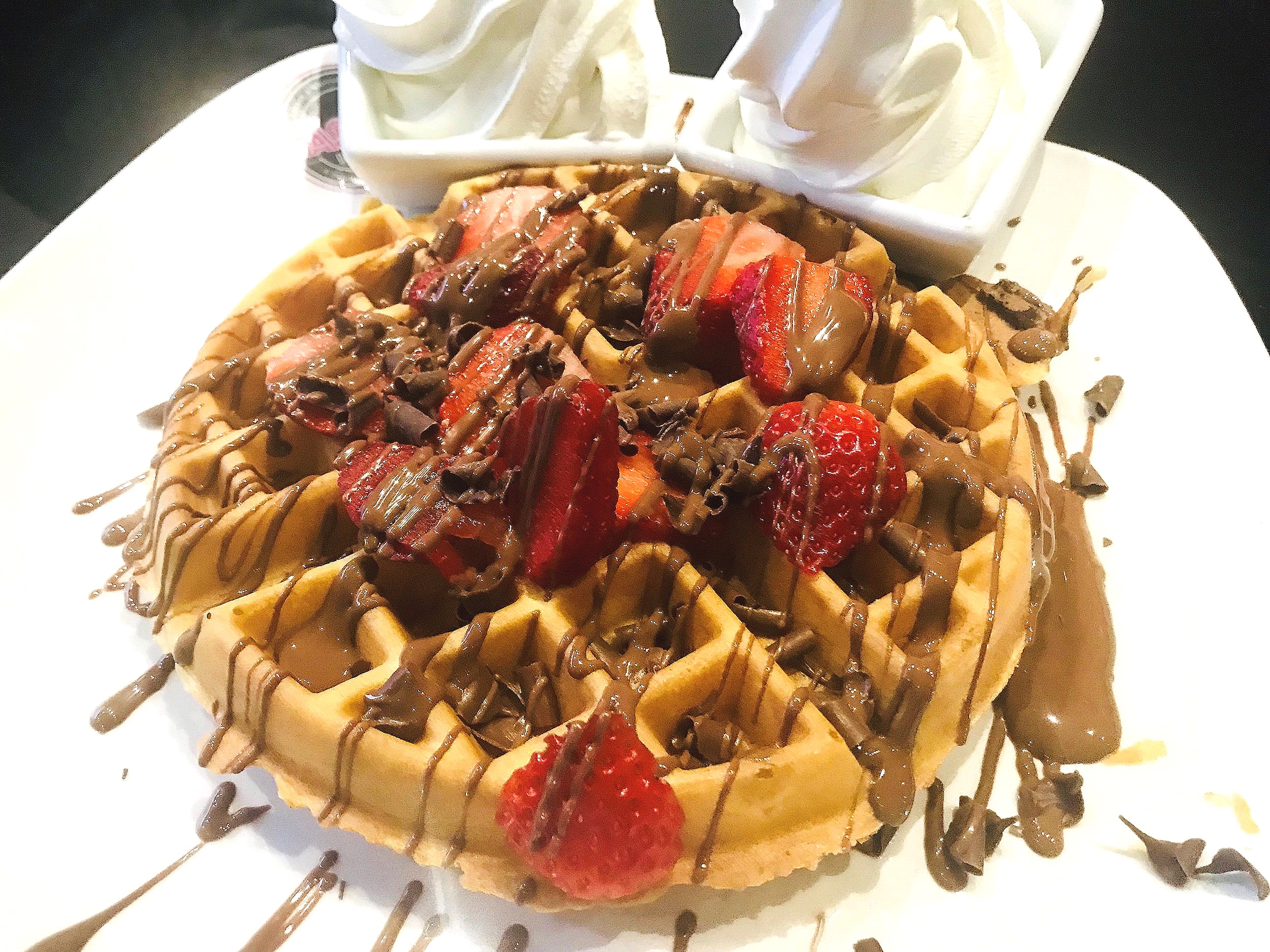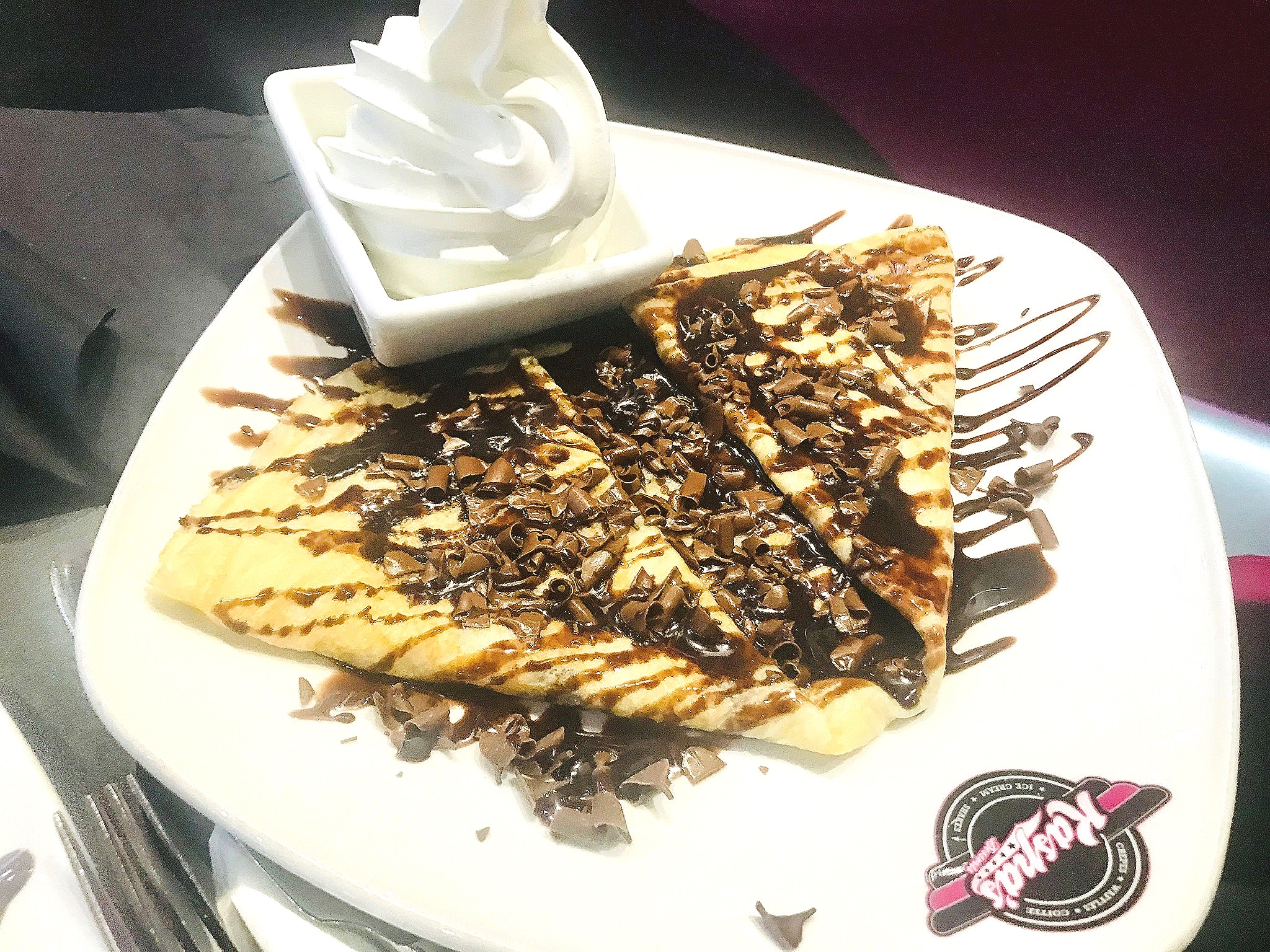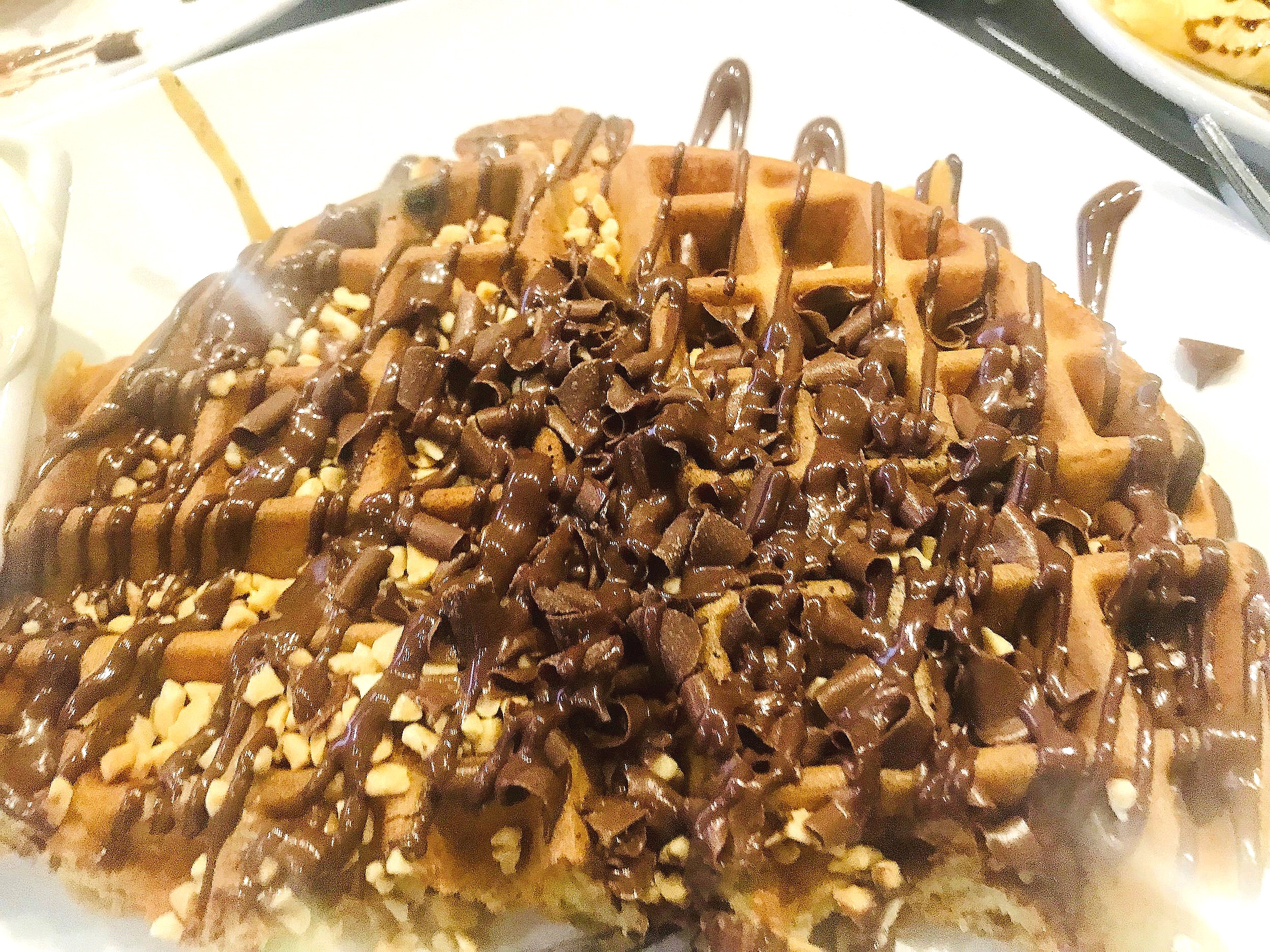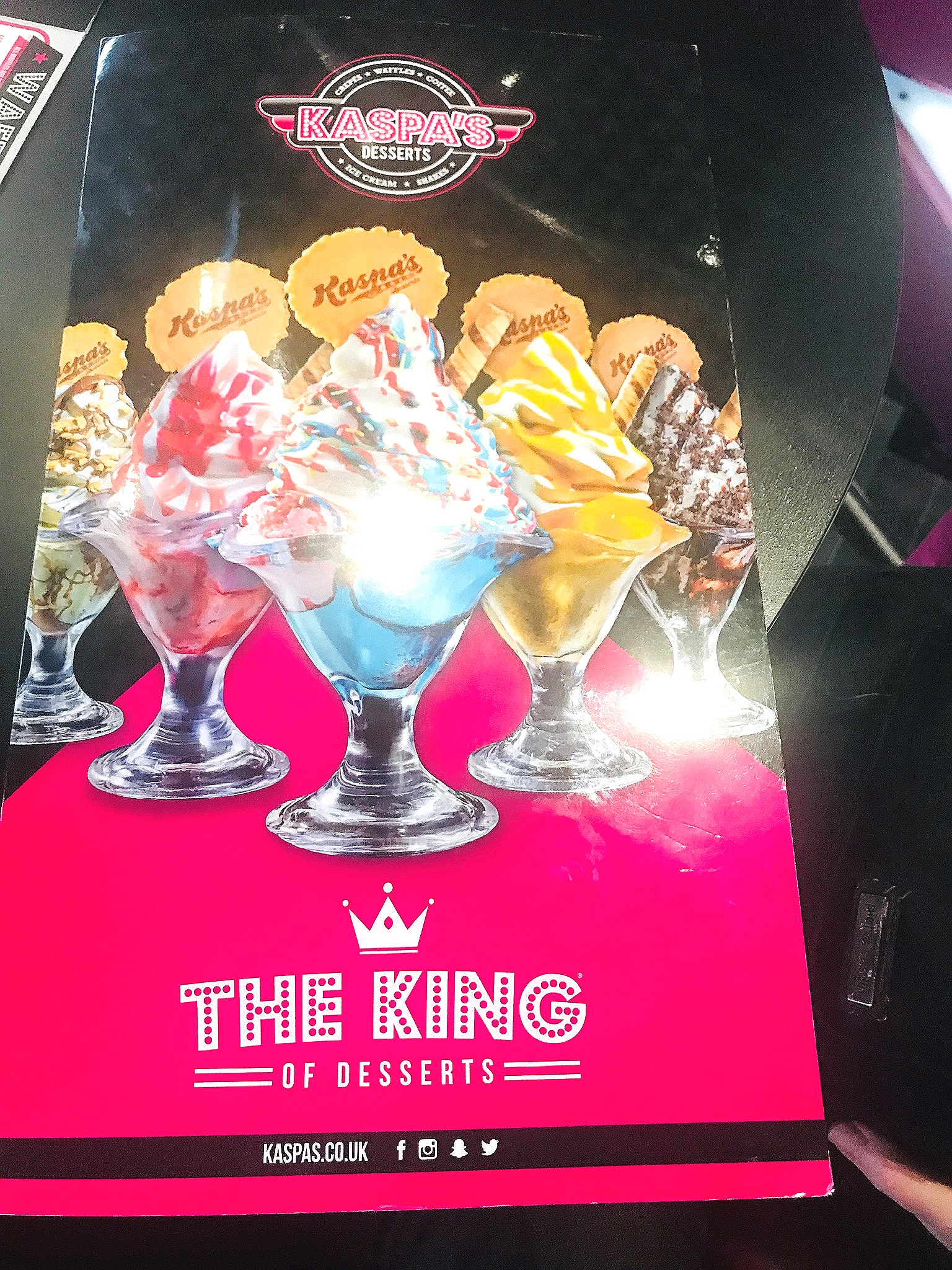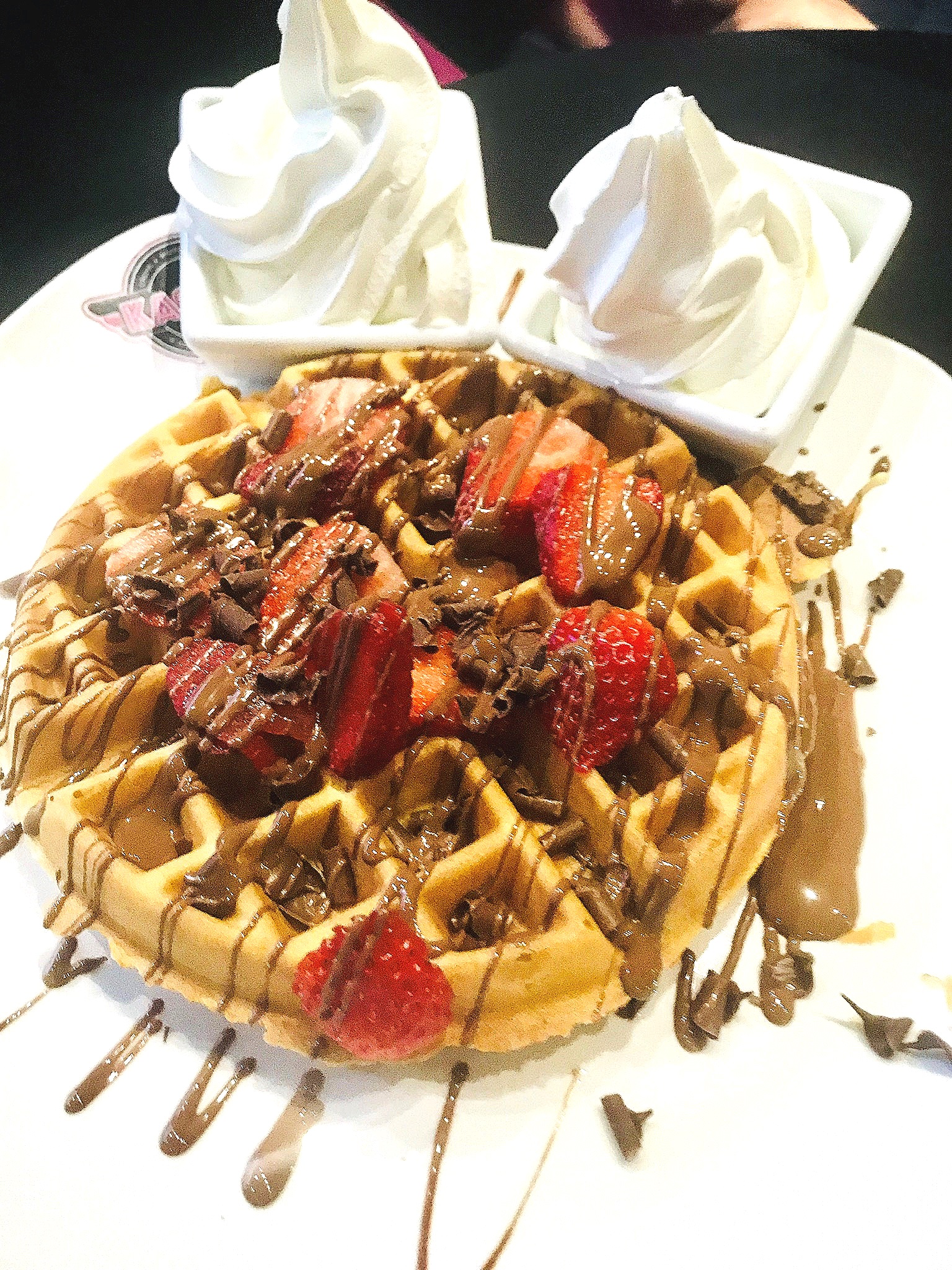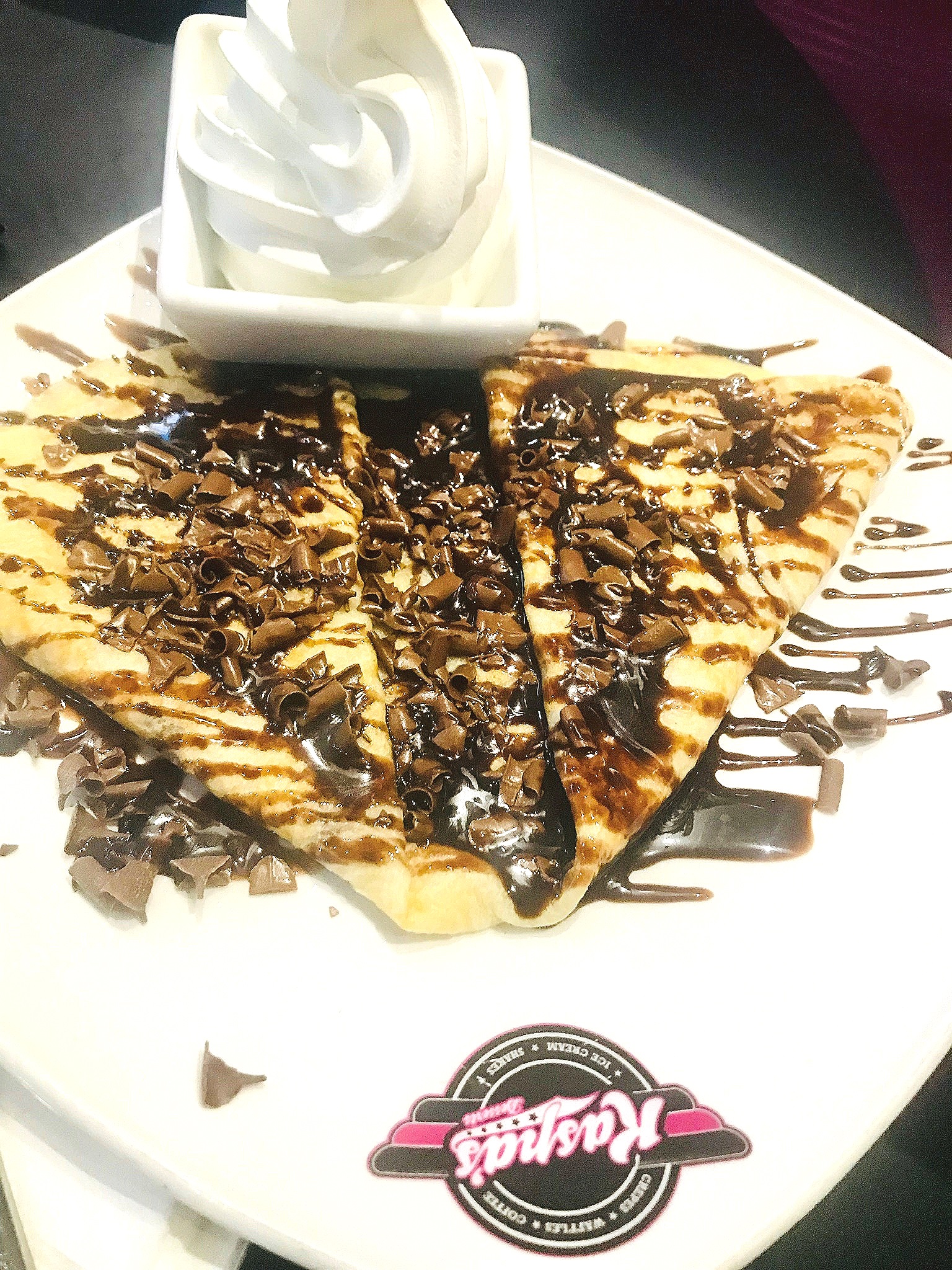 Kaspa's
250 Upper Tooting Rd
Tooting, London UK
Yes this is a dessert place, but with so many restaurants in the area it's a clever thing to offer that sweet hit after a meal. Well that's why we were here anyway. We'd eaten nearby and wanted dessert. We had to wait for a table on a week night so they aren't short on customers here! There were four of us and we decided to share three.
First up was the M & M waffle. It was a thick, freshly baked M&M waffle base, drizzled with their own chocolate sauce and sprinkled with chocolate flakes on top. This is a chocolate-lovers dessert.
Next we had the Strawberry Indulge. This was again a thick waffle, plain this time, served with fresh strawberry slices and all drizzled with their own melted chocolate sauce. Lastly, it was all sprinkled with milk chocolate flakes.
Finally we decided to have a crepe. The Belgian Milk Chocolate Crepe was a freshly thin crepe, again drizzled with milk chocolate sauce and sprinkled with milk chocolate flakes. It was simple and tasty.
Desserts that are rich, indulgent and impressive are of course popular. They were here. These desserts certainly gave us the sugar hit we craved. There are plenty of choices on the menu and the fact that they have a number of outlets means people obviously like what they do. We enjoyed ours.